Don't get fooled into thinking San Francisco's best gems and attractions are the city's tourist attractions. Unless you want to deal with long lines and overpriced souvenirs, go right on ahead and spend the majority of your vacation in Union Square. But if you're really ready to experience the 'City By the Bay' like a local, here are 15 things you shouldn't do during your visit.
1. Don't Hop on a Cable Car to Powell Street
You'll be swamped by fellow tourists who think the only way to get up Powell Street hill is to wait in the excessively long line at Powell and Market. But there are ways around this. You can make your way to the location much faster if you hop on a cable car and stop at a location near the route, like the California Street line.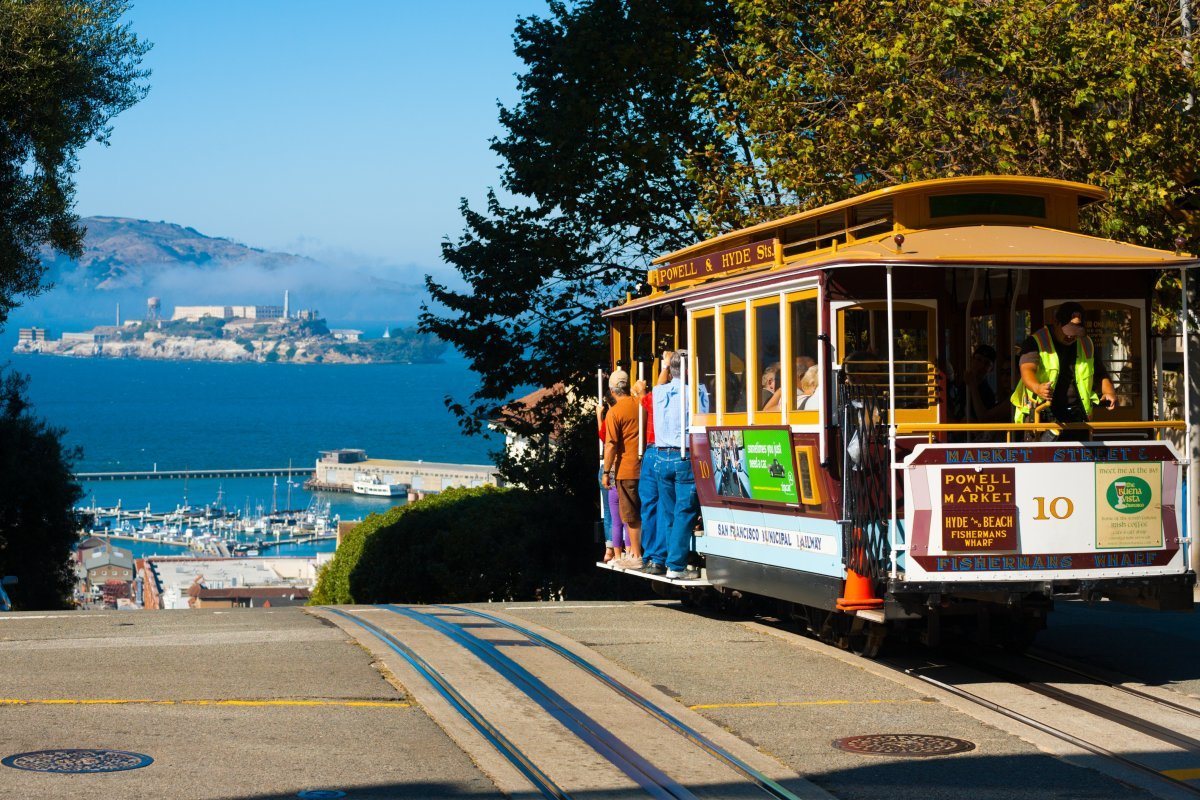 2. Don't Roll Your Eyes at the Locals' Lingo
You'll definitely hear your fair share of the word "hella" from the locals (it means "extremely" FYI). You might even hear them refer to the city as the "Yay Area." Before heading out on the streets, brush up on their lingo so you don't look absolutely confused when you hear it in conversation.
3. Don't Ignore the Street Signs
Those streets signs are actually really important, and neglecting to pay attention to them can turn your trip from fun into a nightmarish hell in an instant. The signs that are really important are the ones plastered on the city's hills. The numbers range from a high of 31.5 to a low of 17.5. The number tells you the percentage of grade/how steep the hill is. You'll want to be extra careful on these roads, or just avoid them entirely if you can.
4. Don't Go to Castro Street to Explore the Gay Scene
Castro Street was once the happening spot to wave your rainbow flag proudly, but times have changed. If you're really ready to immerse yourself in San Francisco's gay scene, you'll want to speak to one of the locals. The hottest nightclubs change by the month (or sometimes by the week) so tourists are usually kept out of the loop. If clubbing isn't your thing, you can also head out to one of the gay beaches, like Barker Beach.
5. Don't Take a Double Decker Bus Tour
People assume you can get the best views from a double decker bus, and that's true. But your ride will likely be cold, damp, and you'll probably be miserable the entire time. Instead, take the cable car on the J-Church line to see sweeping views of downtown, the East Bay, and the Golden Gate Bridge without freezing your buns off.
6. Don't Go to Boudin Bakery
Sure, Boudin Bakery is an iconic landmark in the city, but if you're a foodie, you won't be satisfied by their sourdough bread. While dozens of tourists line up for the bakery's so-so offerings, you should bypass this establishment and go to Tartine Bakery & Cafe on Guerrero Street instead. The locals swear by the bakery's loaves of country and walnut bread.
7. Don't Go to Fisherman's Wharf
Yes, yes, I know Fisherman's Wharf is a landmark. And people say you can't visit SF without stopping by this iconic place, but it has been delegated to nothing more than a tourist location in recent years. If you really want to fill up your tummy with delicious seafood, the Swan Oyster Depot is your best bet. Don't forget to order from their secret menu so you can eat like a local for the day.
8. Don't Pack a Bunch of Summer Clothes
Just because you're in California it doesn't mean you'll be greeted with amazing weather for your trip. San Francisco is actually quite chilly, with temperatures reaching the upper 60s. Most mornings you'll experience a chilly onshore flow and a hazy marine layer that may or may not burn off by mid-day. So what does this mean exactly? Well, even in the summer months, you might want to ditch the shorts and sandals and stick with jeans and sneakers instead. Also, make sure to bring a hooded sweater or a coat just in case. The key is to layer up for the brisk mornings, fog and plummeting temperatures at night.
9. Don't Eat at Chain Restaurants
Live a little, why don't cha? You can eat at a chain restaurant back at home, but when you're in SF, it's time to explore what the city has to offer. There are so many hidden gems and quaint eating establishments that you'll never get to experience in your hometown. So why not give them a shot?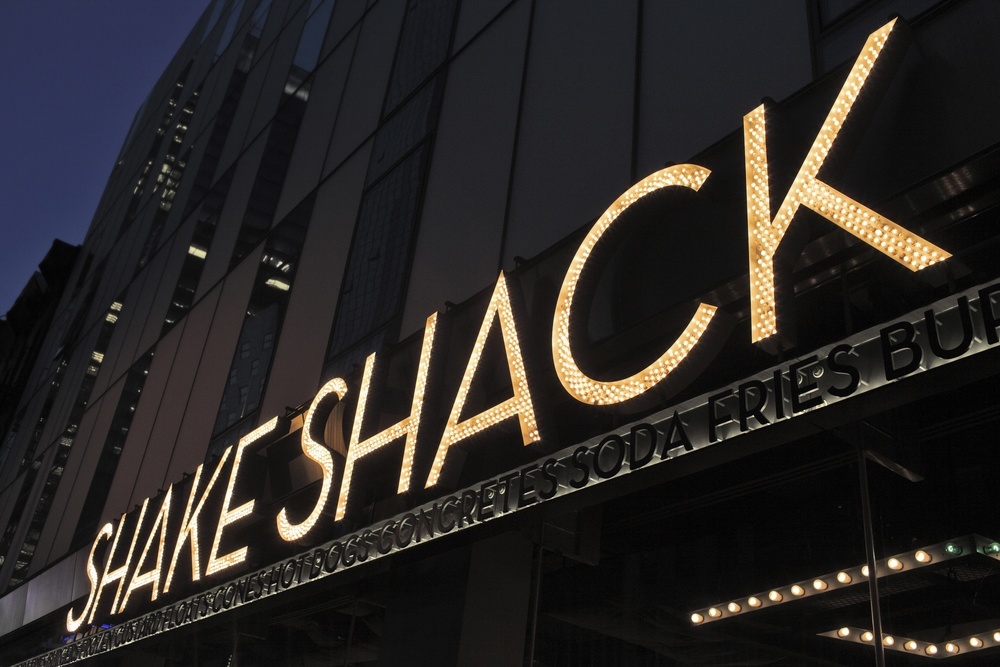 10. Don't Shop at Union Square
Union Square is the place everyone goes when they feel like blowing their entire paycheck. You'll find luxury stores, such as Louis Vuitton, Chanel, and Gucci – you know, the same stores you can shop at home or online. If you'd like to go off the beaten path and peruse the vintage shops that are full of unique pieces that you won't find anywhere else, head out to Hayes Valley instead.
11. Don't Bother Going to Pier 39
This is another tourist location that's overflowing with people. You can avoid the crowds and get a real taste of SF by traveling out to Crissy Field – a former U.S. army airfield. You can lounge on the plush grass, watch the birds, or enjoy the stunning views of the bridge.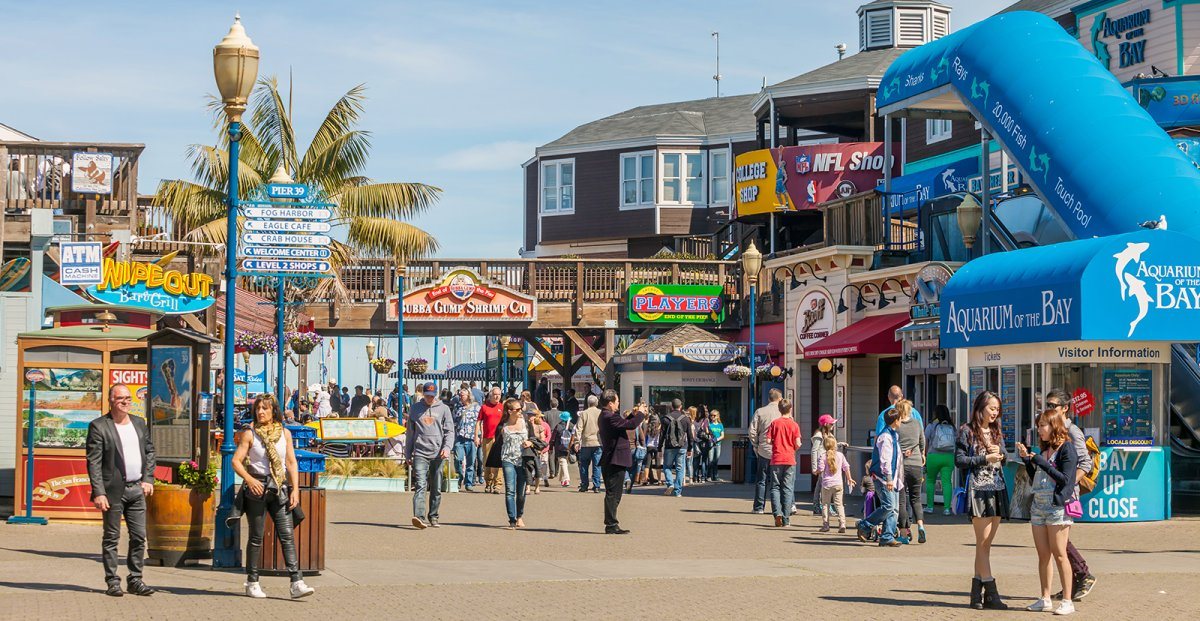 12. Don't Walk Across the Golden Gate Bridge
Walking across the bridge means you'll be staring at a bunch of fabricated steel, and what fun is that? To get some awesome selfies that will make all your friends back home jelly, go to Land's End trail park and view the bridge from there. You won't be disappointed.
13. Don't Take the Ferry to Sausalito
If you want to see magnificent views of the city's skylines, the ferry to Sausalito isn't the answer. Just like other areas on this list, this city in Marin County is bustling with annoying tourists. So the better option is to take the ferry to Tiburon on the Tiburon Penninsula. The ferry will take you past Angel Island and the infamous prison Alcatraz, as well.
14. Don't Go to the Aquarium of the Bay
It might be tempting to check out the aquarium. But it's located at Pier 39, and we've already told you to avoid that area at all costs. So instead, why not check out the San Francisco Zoo? Tickets are just $20 for adults and $14.00 for children ages 4-14. But best of all, this urban oasis is home to over 1,000 exotic, rescued and endangered animals.
15. Don't Go to Chinatown
You'd be surprised by how many tourists get sucked into the Chinatown hype. As the oldest Chinatown in the U.S, this landmark is full of so much history and culture. But there's more to the location than meets the eyes. The main streets will be cluttered with tourists, but heading down the side alleys, like Ross Alley and Stockton Street, will gain you entrance into the real Chinatown. Don't forget to bring enough cash to stuff your face with the city's best dim sum.