Cheaper isn't always better, but when it comes to finding an affordable city to call home, budget is a top consideration. Here's a list of the cheapest places to live in the US that you'd want to reside in. All 15 of the cities listed have stable economies, low housing costs, plenty of job opportunities, and lots of cultural and recreational activities.
15. Life on the Range Is Pretty Appealing in Omaha, Nebraska
Omaha boast a lot of pluses for the discriminating buyer. Homes go for about $80,000 less than the national average, and job prospects are healthy. If you're into a less crowded metro experience, it provides all of the amenities of a big city with less population density and half the expenses. For example, this four bedroom, two bathroom, 2,121 square foot home in a desirable neighborhood of Omaha recently listed for $145,000.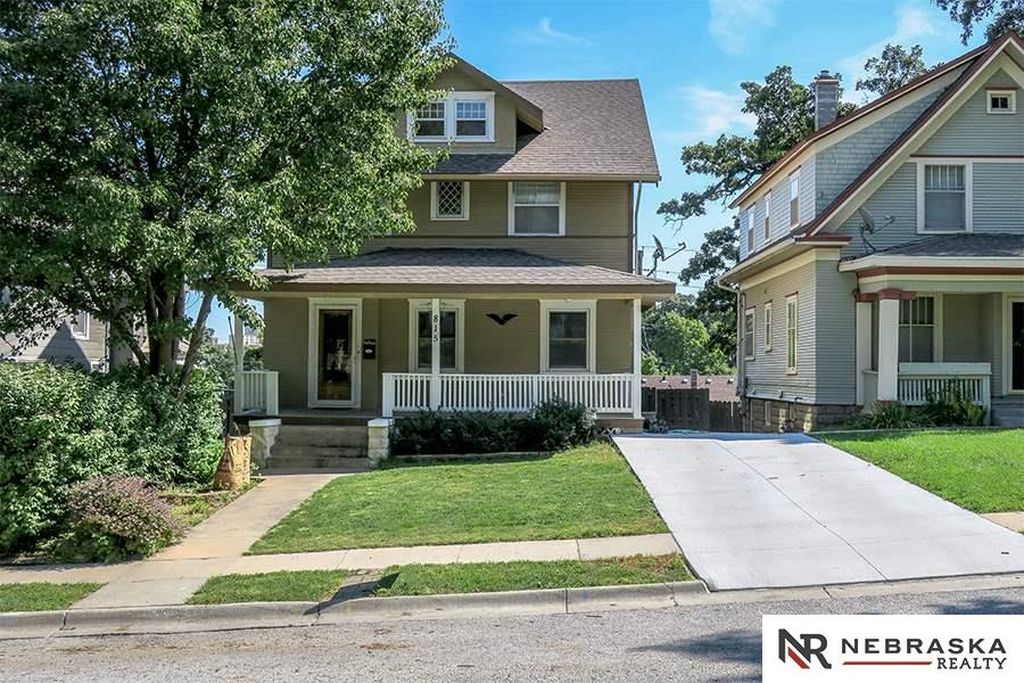 14. Greenville, South Carolina Brings Historical Beauty at Low, Low Prices
The entirety of South Carolina is spectacularly beautiful, and Greenville is no exception. While the state's coastal cities might get a lot of the attention, the mountainous city of Greenville is somehow both affordable and gorgeous.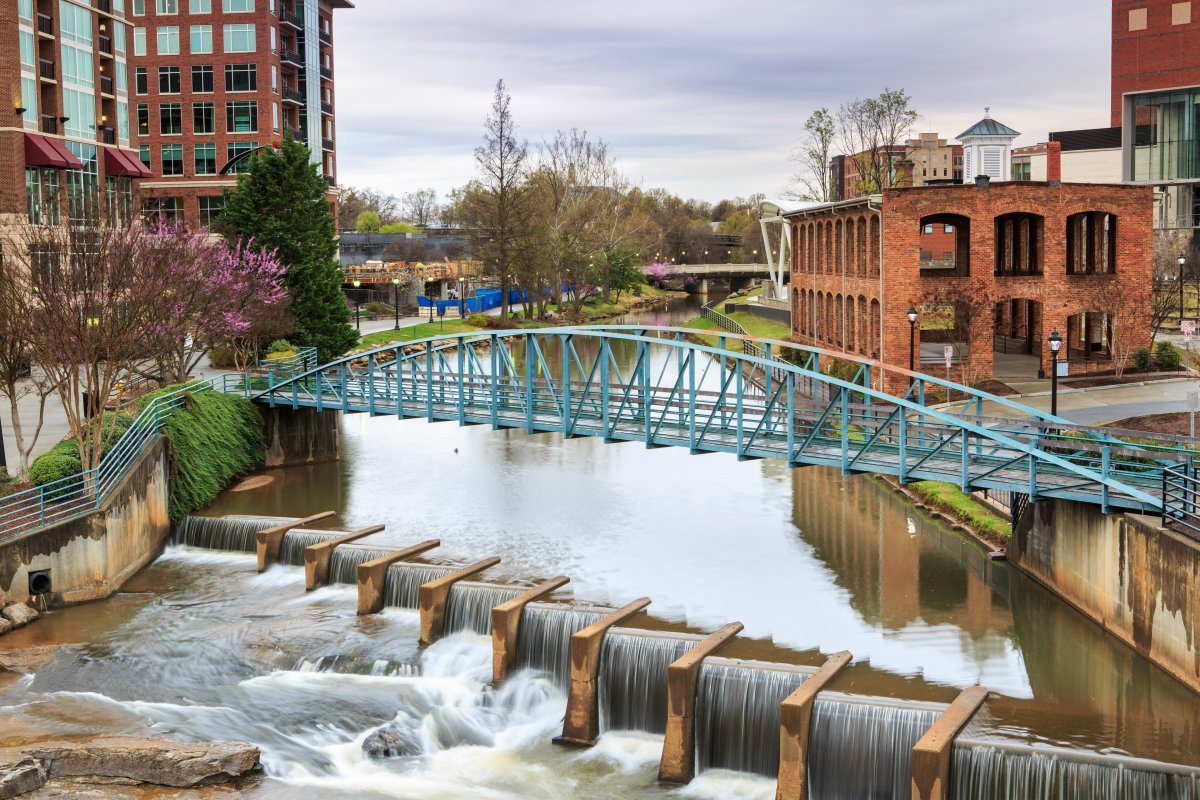 13. Minneapolis, Minnesota Is a Hi-Tech Oasis in the Midwest
Minneapolis is a great place to start out for techies looking to make a living while avoiding starving on California prices. The colder temperatures shouldn't be too much of a problem, either, right, because snow just means you never have to leave your monitor. Tech companies have moved into cool warehouse spaces, such as the old trading floor of the Minneapolis Grain Exchange that is now CoCo, a co-working space used by freelance programmers, app designers and other entrepreneurs.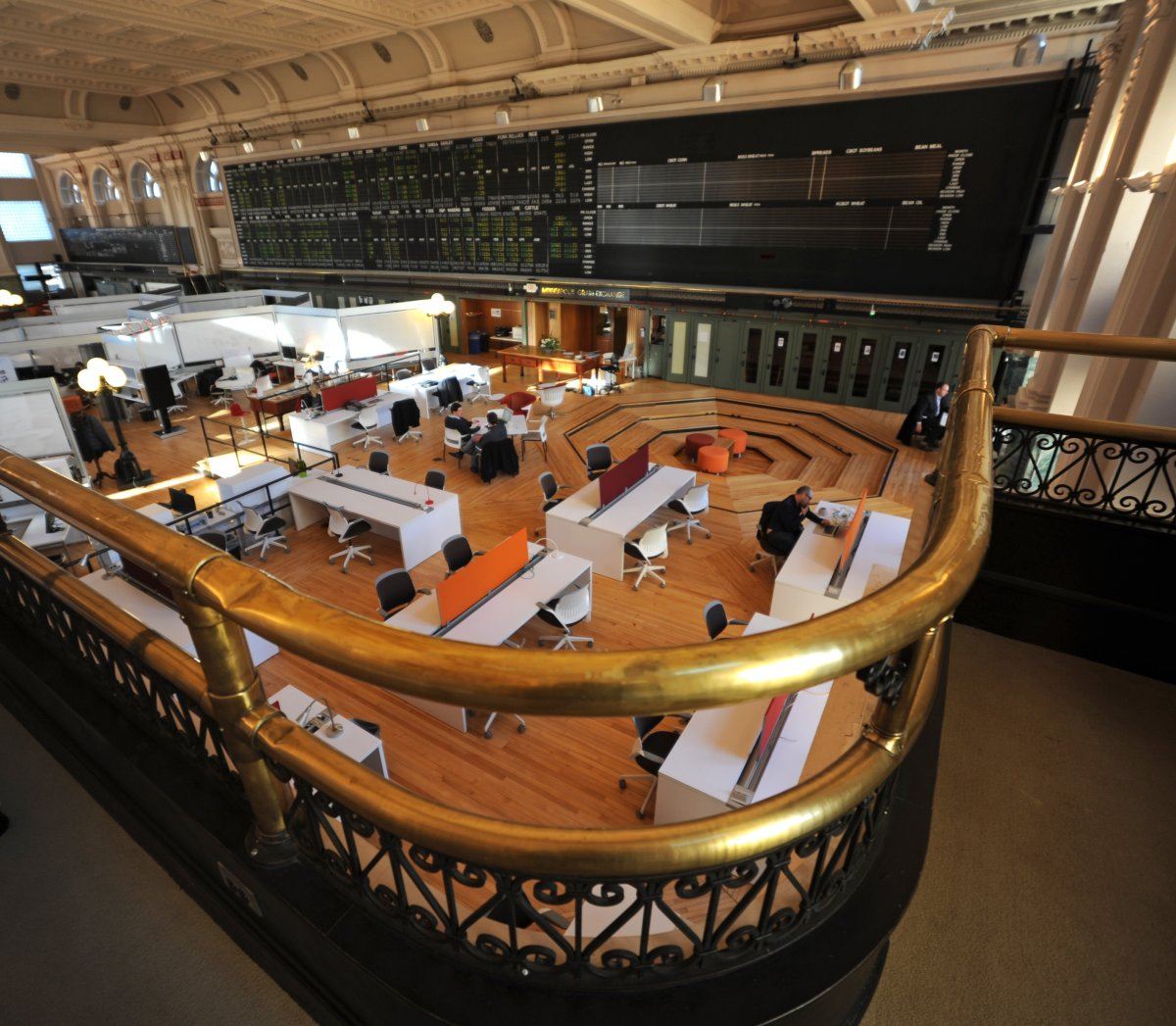 12. St. George, Utah Is a Thrifty Paradise for the Outdoorsy Type
St. George offers the great outdoors for less. Located in southwest Utah and bisected by the Virgin River, this city is perfect for outdoorsy types who enjoy hiking and mountain biking. Housing and utility costs are reasonable, and health care expenses are some of the lowest in the country. The median household income is $47,484 in St. George and the unemployment stands at 4.2%. Residents can easily find work in the education and health care fields or tourist-related businesses. Sin City is only a 2-hour drive away for those indoor adventurers.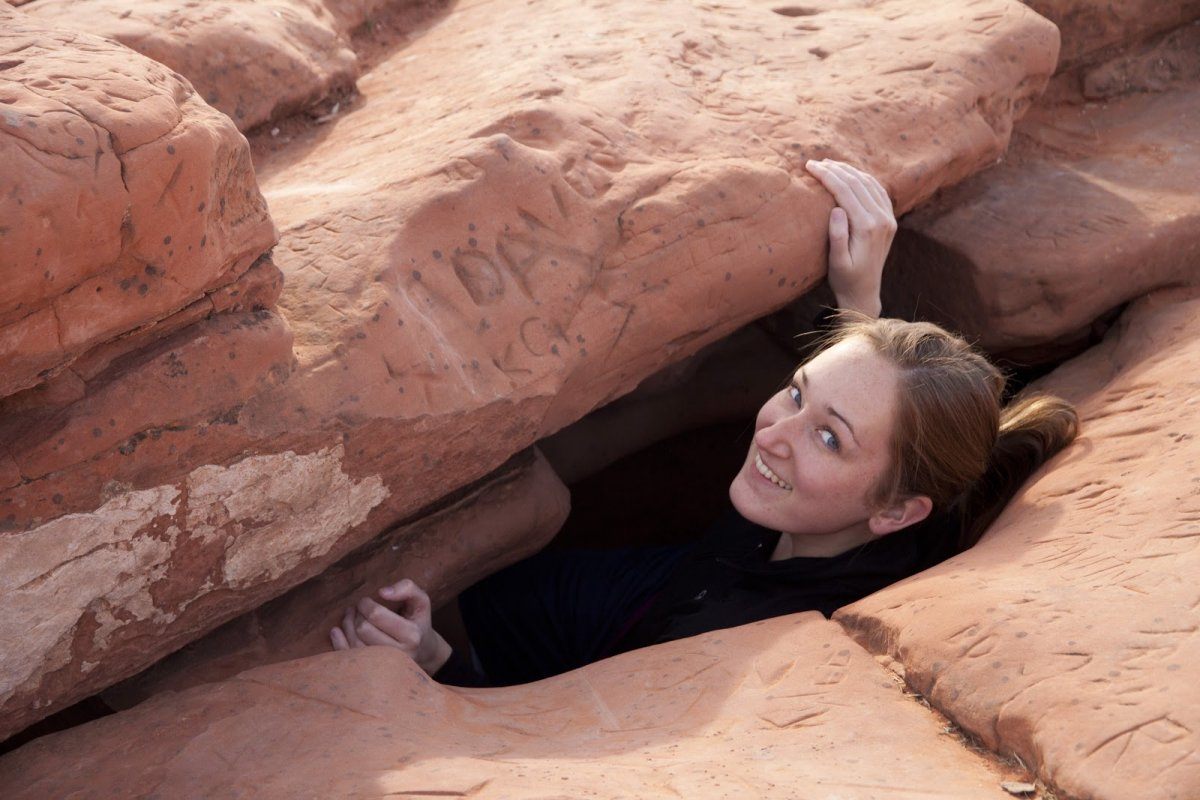 11. If You're a Football Fan, Head to Norman, Oklahoma
Home of the University of Oklahoma Sooners, Norman offers residents an exceptionally low cost of living, nearly 17% below the national average. Jobs are plentiful and the unemployment rate stands at only 3.7%. Overall housing costs are 28% below the national median and the average household income stands at $48,248. Residents can explore the Fred Jones Jr. Museum of Art and The Sam Noble Oklahoma Museum of Natural History or take in an UO football game. Oklahoma City, the state capital is only a 30 minute drive way, if you need a change of scenery.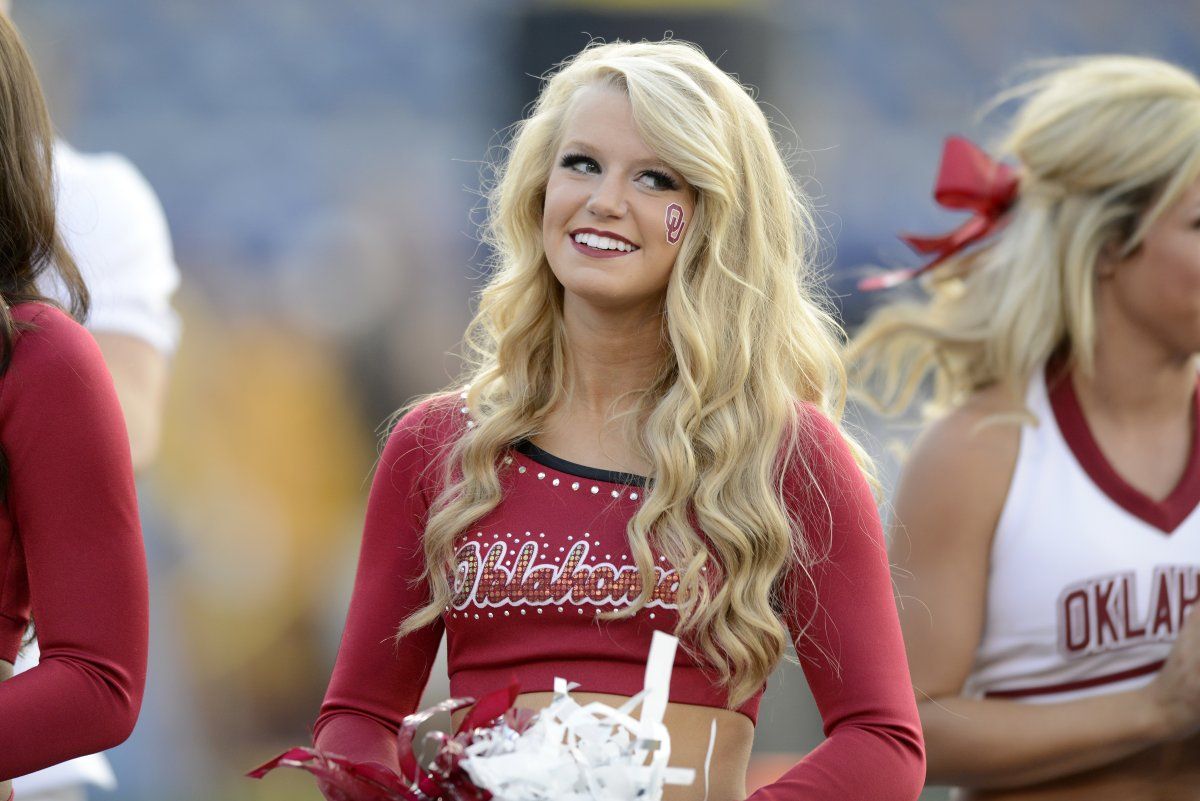 10. Temple, Texas Is Close to Austin, Sure, But It's Lovely Enough All on Its Own
This small Texas city is only an hour's drive from Austin, but has lots of charm all on its own. The city's population is 70,190 and only 4.5% of residents are unemployed. Looking for a home in Temple? Expect to spend about $113,200. The median annual income for households is $51,192. There's lots to do in Temple too. Visit nearby Belton Lake for swimming and boating or head to the Cultural Activities Center for concerts, theater performances and art exhibits.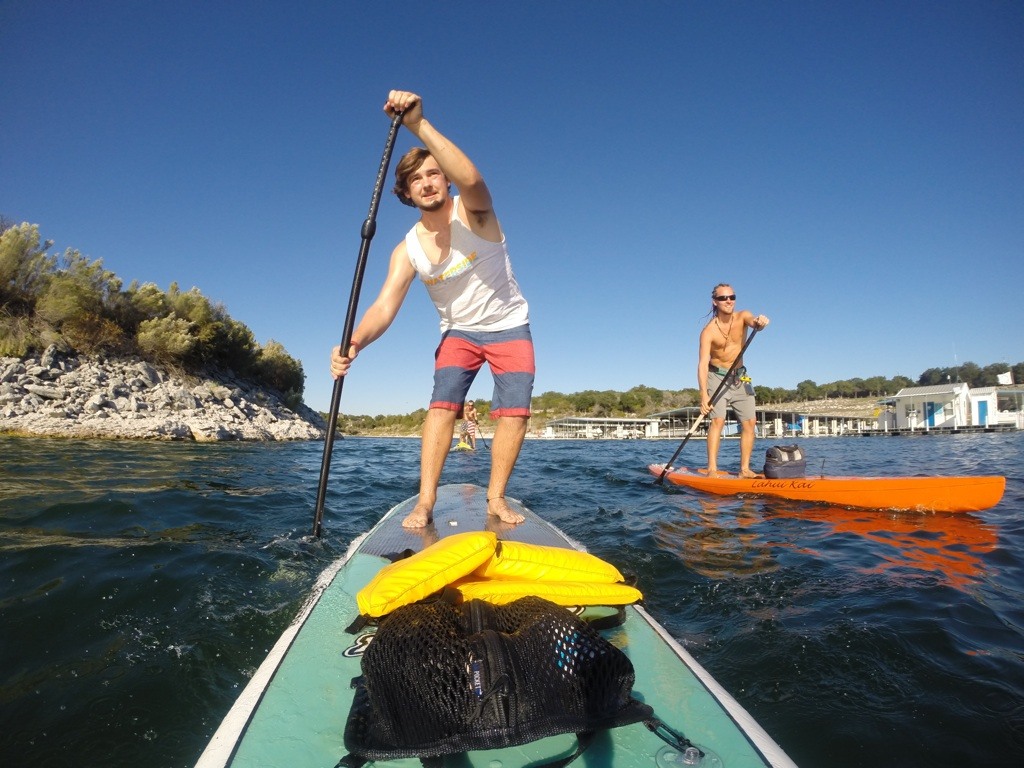 9. Durham, North Carolina Provides Majestic Southern Beauty For Little to Nothing
Recently called one of the best cities for for mid-career professionals, Durham serves as part of North Carolina's Research Triangle and as the hub of the Tar Heel State's biotechnology industry. The city's population is 245,475 with a median annual household income of $48,241 and unemployment at only 5%. Utility and transportation expenses are significantly lower than the national average and the median home value is $179,500. Residents of the city can explore nature trails and attend free arts festivals and concerts, or even take classes at Duke.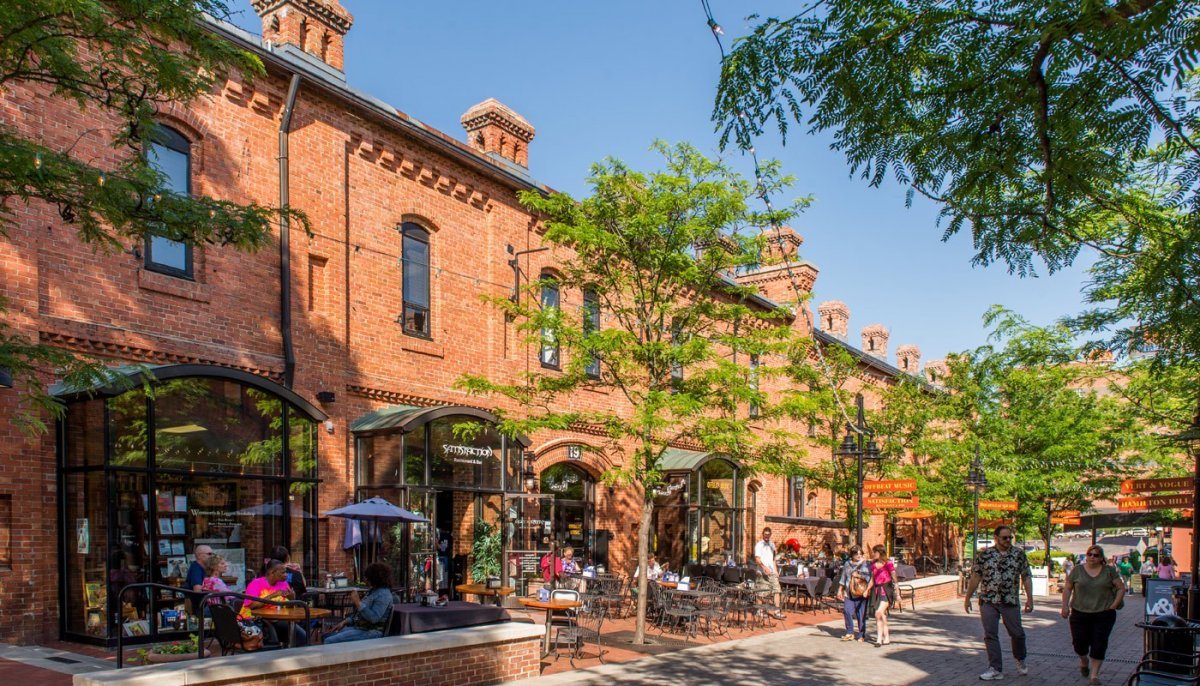 8. Lincoln, Nebraska May Sound Sleepy, But There's Plenty to Keep You Awake
Lincoln is home to a booming job market and one of the lowest unemployment rates in the country. Forbes ranked Lincoln sixth on its 2014 list of the 200 best places for business and careers. The median home value is $142,200 and monthly rent is only $700 for a 2-bedroom apartment. Lincoln opened the Railyard Entertainment District, a massive fenced-in courtyard that's home to dozens of local restaurants and bars, as well as a live performance spaces and an ice rink in winter. Overall the cost of living is 10.3% below U.S. average in this thriving city, making it one of the cheapest places to live in the US.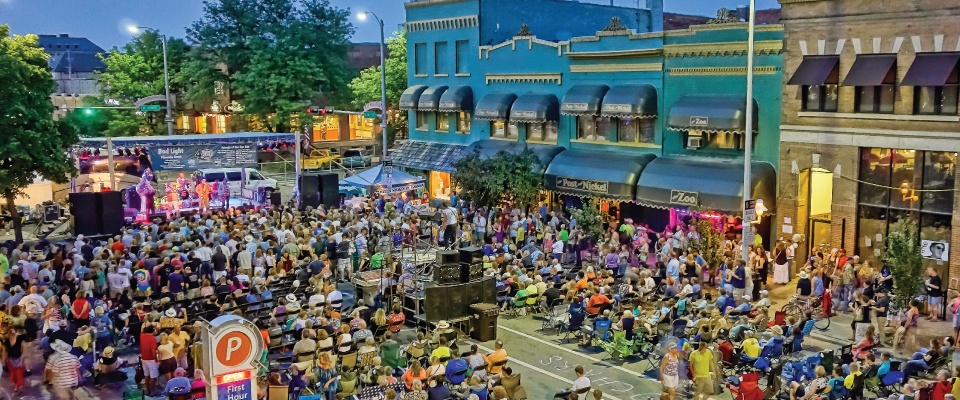 7. Cedar Rapids, Iowa Pays Well And Charges Little
Iowa offers much more than cornfields. Cedar Rapids is a thriving city for well-educated money conscious individuals. With a population of 126,326, Cedar Rapids is the second largest city in Iowa. The grain processing industry is Cedar Rapids' most important sector, directly providing 4,000 jobs. With a median household income of $52,242 and only 4.5% of the population unemployed, Cedar Rapids is a great city to work in. The overall cost of living is 8.1% below the national average. Fortune 500 company, Rockwell Collins, is headquartered in Cedar Rapids, and the city also serves as the hub of Iowa's Creative Corridor, which promotes collaboration between the arts, science and technology communities.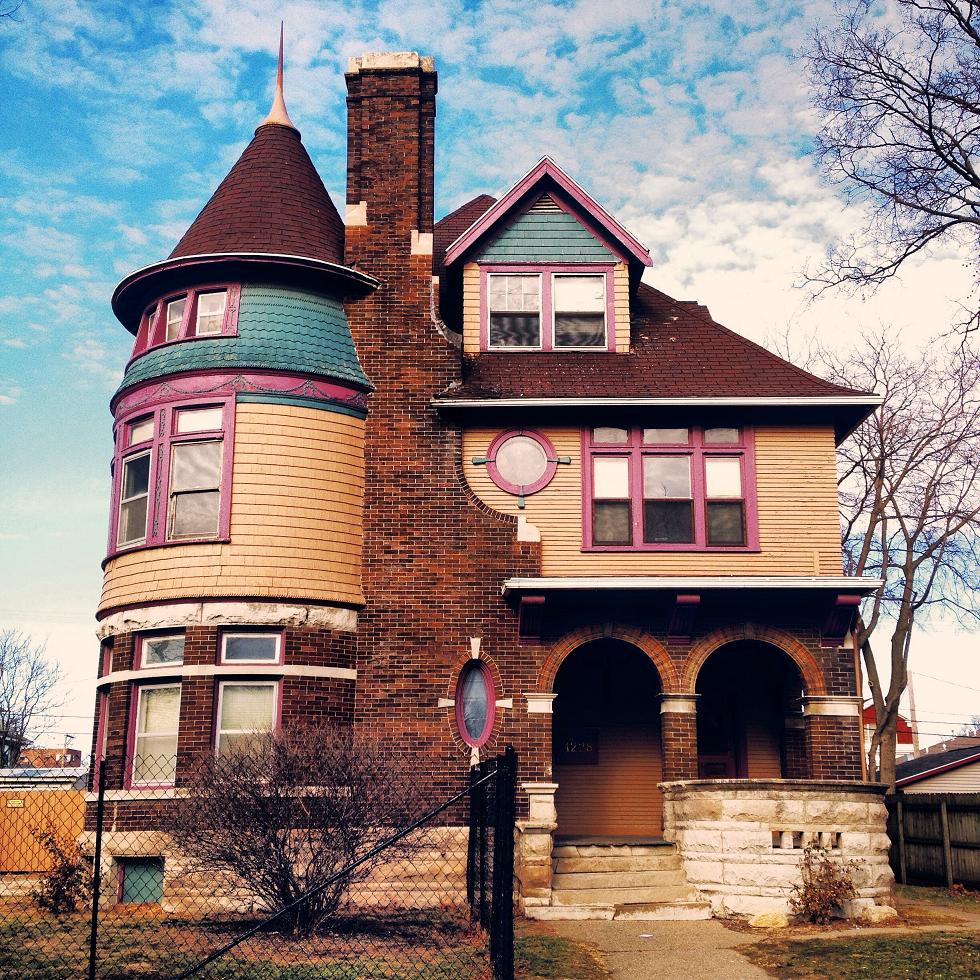 6. Experience the Joys of the High Desert in Pueblo, Colorado
Located in southeastern Colorado on the Arkansas River and Fountain Creek, Pueblo is home to 106,595 residents. Pueblo has the least expensive residential real estate in Colorado. The median home price for homes on the market in Pueblo is $147,851. The median income for a family is $35,620. Pueblo experiences a high desert climate with over 300 days of sunshine per year. Pueblo is also the home to Colorado's largest single event, the Colorado State Fair, held every summer, as well as an annual Chile & Frijoles Festival.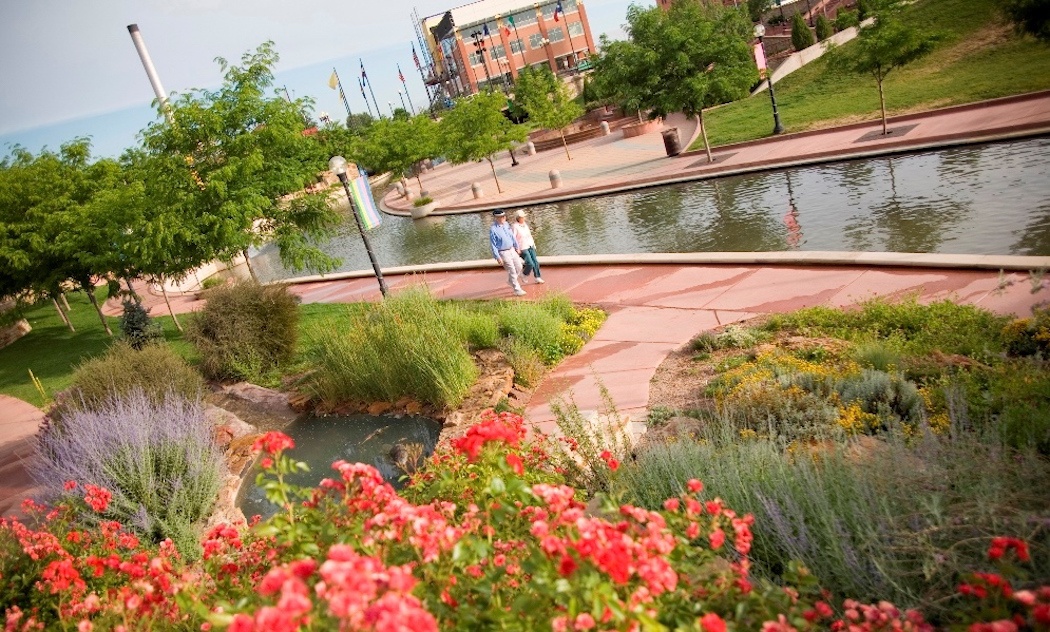 5. Springfield, Ohio Is the Perfect Home Base for Artists
Springfield is located in the southwestern corner of Ohio bordering Mad River and Beaver Creek. The population of Springfield is 60,608 and in 2004 it was chosen as the "All-America City." According to CNN Money the median price for a home in Springfield is $76,000 and the median household income is $39,890. The overall cost of living is 23% lower than the national average. Springfield has a number of summer art festivals and museums for entertainment.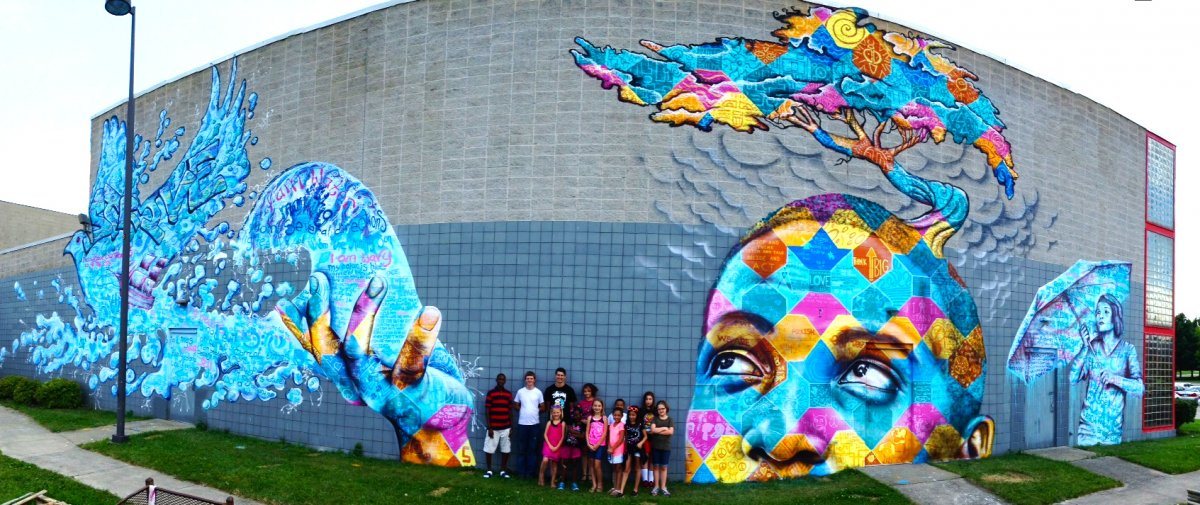 4. Kokomo, Indiana Is a Hidden, Recession-Proof Gem
CNN Money ranked Kokomo number one on the list of most affordable housing markets in the country. With a population of 46,113, Kokomo is the 13th largest city in Indiana. Kokomo experienced a rapid bounce back after the 2007 recession struck. Forbes listed it as one of the "Best Cities for Jobs" after the city ascended 177 places in the rankings from the previous year. The current median home price in Kokomo is $85,000, and the median family income is $60,100. Kokomo offers a number of parks, museums and historic sites for residents to enjoy.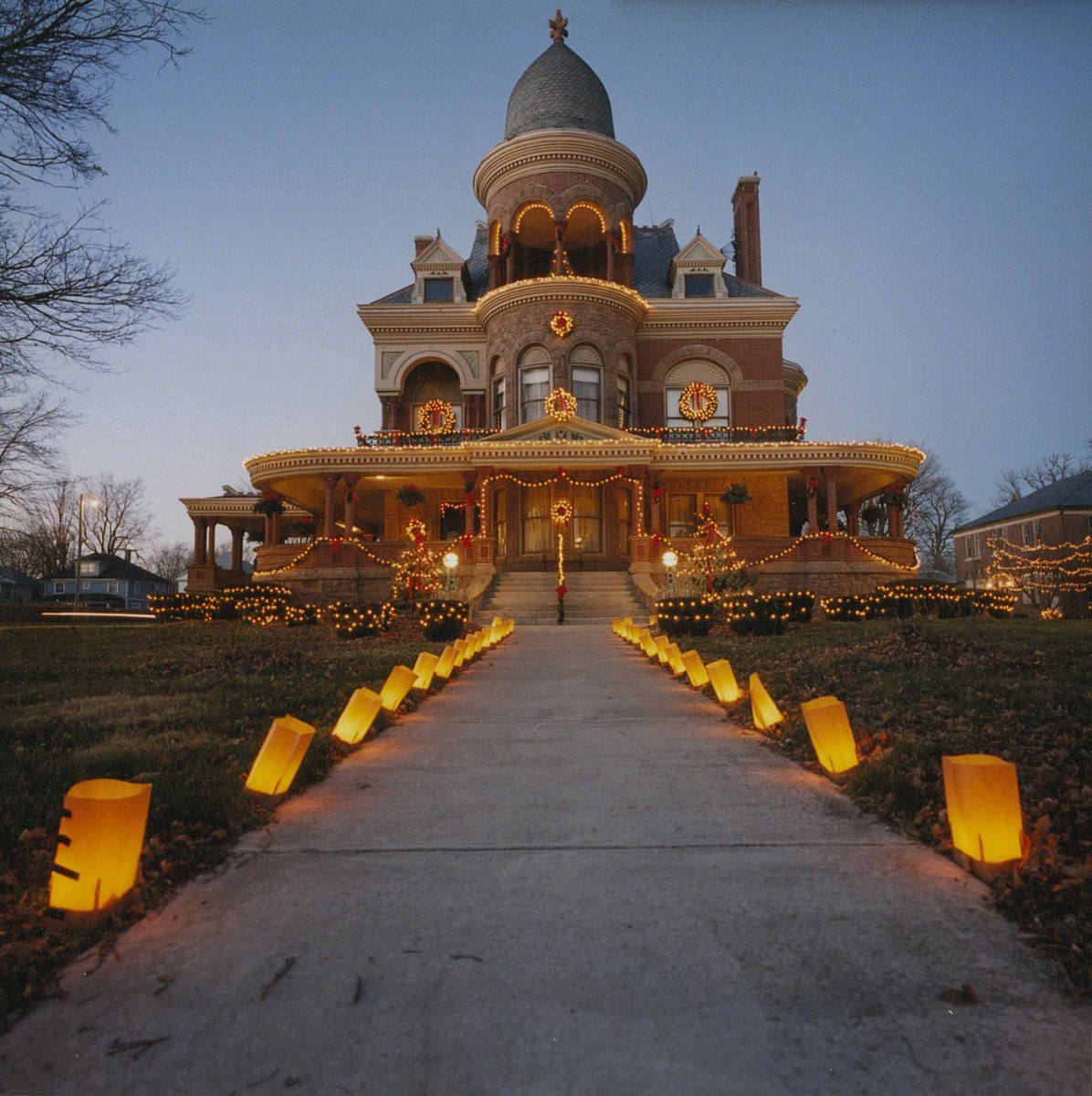 3. Experience a Slice of the Tropics in the United States in McAllen, Texas
McAllen is one of the cheapest places to live in the US. Located at the southern tip of Texas in the Rio Grande Valley, McAllen is home to 140,717 residents. The average cost of a home in McAllen is $178,000, while a two-bedroom/two-bath apartment rents for $708 per month. Overall, the cost of living is 16.2 percent cheaper than the national average in this Texan town. Enjoy McAllen's semi-tropical climate, which is perfect for outdoor activities like bird-watching, golf, biking and car racing.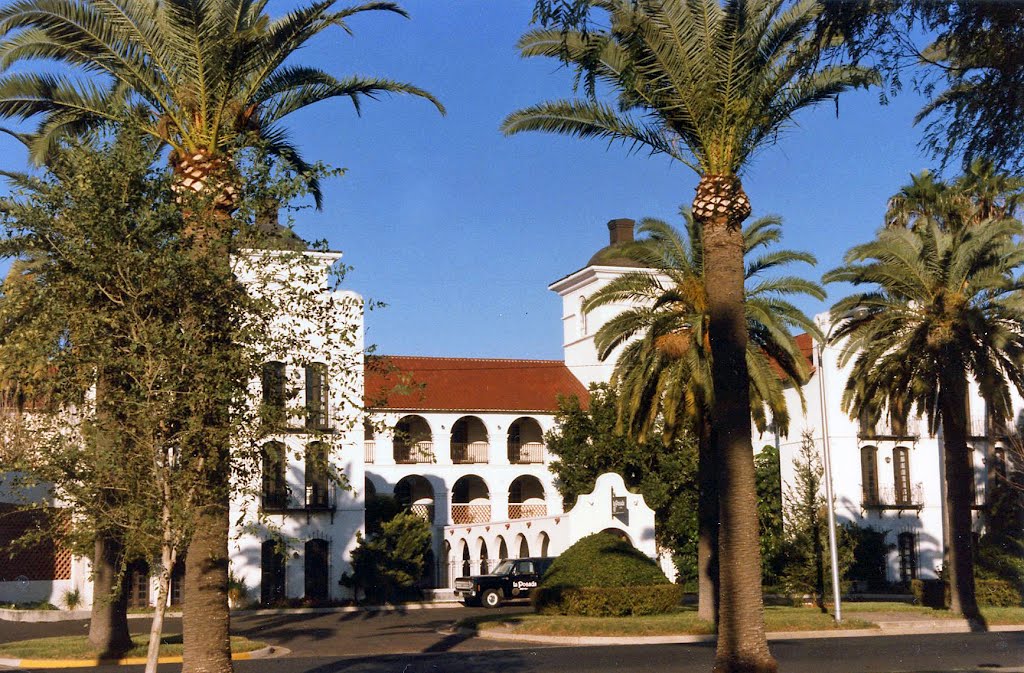 2. Fayetteville, Arkansas Is Steeped in History, Entertainment, and a Low Cost of Living
Fayetteville was named by Forbes Magazine as one of the best places in the U.S. for businesses and careers, and this city is also great for your budget too. Fayetteville is the third-largest city in Arkansas and home of the University of Arkansas, making it an exciting college town constantly buzzing with activities. According to the 2010 Census, the population of Fayetteville is 73,580. The median income for a family is $72,258 and the median home price is $173,400. Fayetteville's overall cost of living is 15.4 percent lower than the national average. A trip to the movies will only cost you about $7.50 here.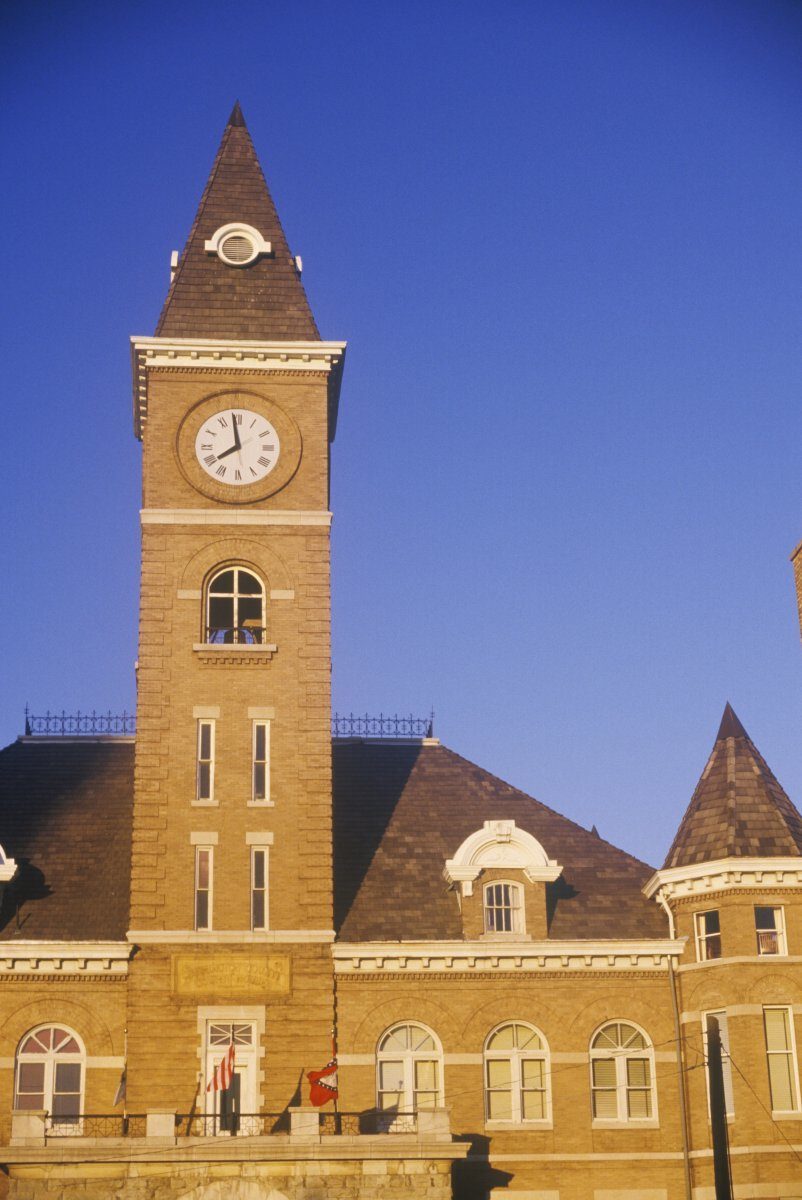 1. Buffalo, New York Is a Dream Come True for Clean Freaks
The home of the most famous wings in America is also a very affordable place to live. Located at the eastern shores of Lake Erie and at the head of the Niagara River, Buffalo is the second most populous city in New York. It has a thriving economy supported by industrial, light manufacturing, high technology and service-oriented private sector companies. Buffalo was ranked the third cleanest city in the nation by Reader's Digest in 2005. As of 2014, the median home price in Buffalo was $95,000 and the median family income was $63,500. Home ownership is attainable for 88.5% of Buffalo residents. Buffalo also offers an array of cultural activities. There's a thriving jazz scene, a number of summer festivals and two successful professional sports teams to support.