Surprisingly, only 30% of Americans have passports, limiting their ability to travel internationally. Ever wondered where Americans vacation within their nation? We've compiled a list of the top twenty domestic destinations for US travelers. Can you guess which city lands at number one?
20. New Orleans Is a Musical Haven Unlike Anywhere Else
In 2014 Travel + Leisure readers voted New Orleans as a top destination in a number of categories on the annual America's Favorite Cities list, including "Festivals," "Notable Restaurants" and "Architecture." Thousands of domestic visitors flock to the Louisianan city every February for the annual Mardi Gras festival. But New Orleans is also known for its culinary offerings with African, Spanish, French, Italian and Caribbean cultural influences, as well as a very vibrant music scene in the historic French Quarter. Just over six million domestic visitors travel to New Orleans every year.
19. There Are Endless Things to See and Do in Cosmopolitan Miami
Just over seven million domestic tourists flock to Florida's most popular city. But it's not just the sun, sea and sand that draws annual visitors. Miami's also home to a variety of attractions including the Zoological Wildlife Foundation, the American Airlines Arena, the Perez Art Museum, Vizcaya Museum and Gardens and the iconic South Beach neighborhood.
18. Dine First Class and Shop to Your Heart's Content in Seattle
Millions of domestic travelers vacation in Washington's scenic coastal city. While in Seattle, visitors enjoy shopping at city marketplaces, attending professional sporting events at CentryLink Field, perusing history museums and cultural centers and wandering around the lush city parks and botanical gardens. In 2013, Seattle welcomed nearly 8 million domestic tourists.
17. Boston Is an Historical City that Works as Hard as It Plays
Massachusetts' capital city attracts over 10 million domestic tourists every year. Boston offers some of the country's most important historical sites including The Freedom Trail, Boston Tea Party Ships & Museum, the USS Constitution and the Old North Church. Tourists enjoy shopping on Newbury Street or in Faneuil Hall Marketplace and catching a Red Sox game in one of the country's most fanatic arenas, Fenway Park.
16. Austin, Welcome to the Hipster Capital of the World
Texas' vibrant capital city offers one of the best music scenes in the south, which attracts over 11.5 million domestic visitors annually. Popular cultural events include the South by Southwest film and music festival, the Austin City Limits Music Festival, Fun Fun Fun Fest and the Urban Music Festival. Visitors flock to Austin to party on 6th Street, take in F1 racing at the Circuit of The Americas, to enjoy some of the best BBQ in the state and to explore the array of art and history museums strewn throughout the city.
15. San Francisco Has Something For Every Traveler
San Francisco is a patchwork of unique neighborhoods, from the bohemian Upper Haight, to the hipster Mission area to the ever trendy Marina district which boasts views of the iconic Golden Gate Bridge. The Bay Area is the cultural melting pot of California. San Francisco attracts nearly 12 million domestic visitors who enjoy exploring Alcatraz Island, Fisherman's Wharf and the bustling Chinatown neighborhood. Cable cars serve as a mode of transportation on the seven mile by seven mile peninsula known as the "land of fog and fabulousness."
14. Southern Theater Is Alive and Well in Houston
Houston, the fourth largest city in the country and most populous city in Texas, attracted 12.2 million domestic visitors in 2013. Top tourist attractions include the Theater District, a 17-block area in the center of downtown Houston that is home to the Bayou Place entertainment complex, restaurants, movies, plazas, and parks, NASA's Lyndon B. Johnson Space Center, and the Galleria, Texas' largest shopping mall.
13. The Nation's Capital Is Beautiful, Entertaining, and Cheap (Provided you Like Monuments and Museums)
America's capital city is a popular international destination, but domestically it attracts more visitors. Nearly 19.3 million US tourists visited in 2015. Not only can travelers explore the obvious historical sites, landmarks and museums, the city is also home to an array of eclectic neighborhoods that offer a variety of international cuisines and cultural experiences.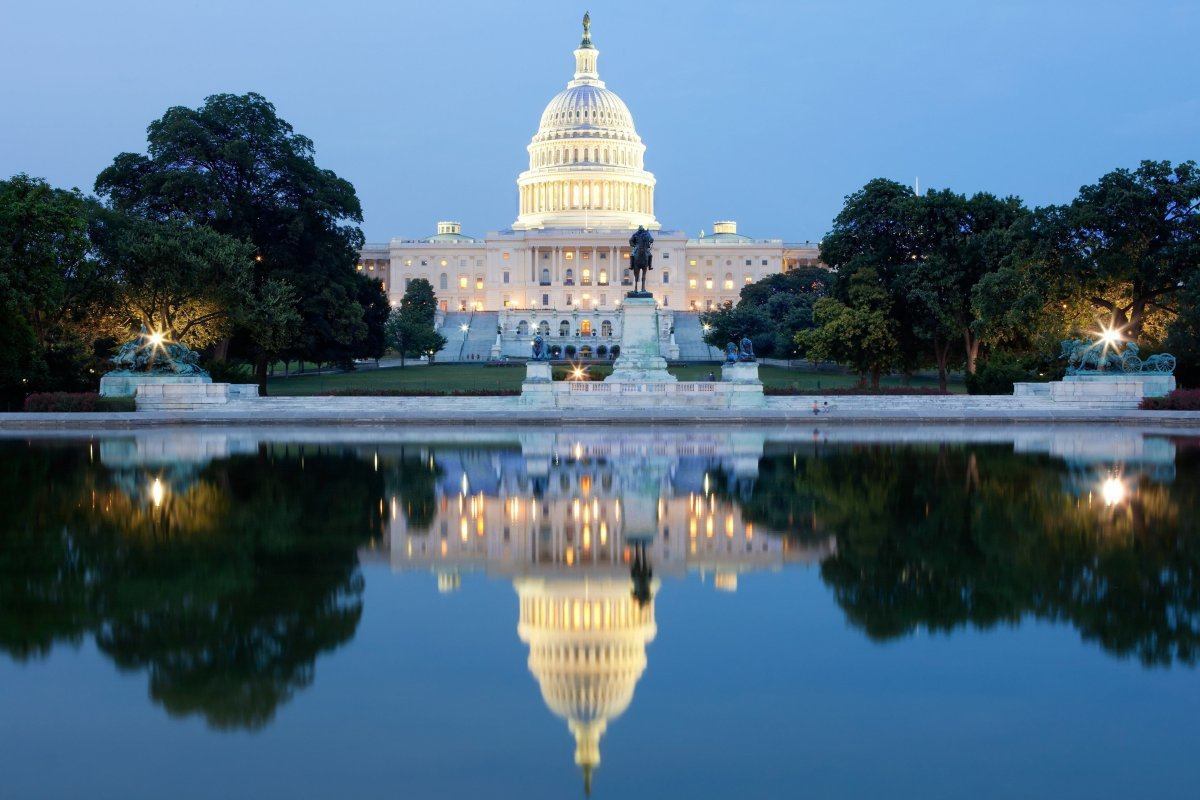 12. Take a Long Walk Through American History in San Antonio
Home to the historic Alamo and famous River Walk, San Antonio's known as the tourist capital of Texas. Attracting over 23 million visitors annually, San Antonio offers something for everyone with an array of historic sites like San Antonio Missions National Historical Park, the Mission Trail and the San Fernando De Bexar Cathedral to natural wonders like the Bridge Caverns and Japanese Tea Gardens. Tourists are never disappointed in this distinctive Texan city.
11. Anaheim Is America's Theme-Park Town
Located in the ever-popular Orange County, Anaheim offers visitors a number of attractions including world-renowned theme parks such as Disneyland and Adventure City, sporting facilities like Angel Stadium and the Honda Center and various high-end shopping malls. In 2015, Anaheim welcomed about 20 million domestic vacationers.
10. In Denver, You Can Go From Posh Downtown Night Spots to Rugged, Mountainous Terrain in an Hour
The young, active city that sits at the base of the Colorado Rocky Mountains attracts nearly 29 million domestic visitors yearly. Known for it's abundance of world-class ski resorts, award-winning culinary offerings and stunning architecture, Denver is an attractive destination for the adventurous traveler who enjoys the subtleties of luxury.
9. Dallas Is a Playground for Sports Buffs, History Nerds, and Fans of Big Things
Dallas attracts nearly 30 million domestic visitors each year. It truly is the city that proves everything is bigger in Texas with gigantic skyscrapers and colossal sporting arenas. Popular Dallas attractions include The Sixth Floor Museum/Texas School Book Depository, the Dallas Arboretum & Botanical Gardens, the Dallas Museum of Art and the Perot Museum of Nature and Science. Visitors can also enjoy taking in a Dallas Cowboys football game or indulging in some of the best Mexican food in the country. There's never a shortage of things to do and see in "The Big D."
8. San Diego Is the California That All California Should Be
San Diego embraces the laid-back California lifestyle and that culture is what attracts nearly 33 million domestic travelers every year. While visiting the southern California city, vacationers can explore historic sites like the USS Midway Museum, take in the views at Sunset Cliffs Natural Park or visit one of the country's most popular wildlife centers, The San Diego Zoo.
7. Las Vegas: Who Needed to Pay That Mortgage, Anyway?
It's no surprise that "Sin City" ranks as one of the top domestic destinations in the US. Las Vegas is a hub for gambling, fine dining, nightlife and shopping. The Nevadan city attracts nearly 34 million domestic tourists annually. With over 1,700 licensed gambling facilities and 122,000 hotel rooms on the four mile Las Vegas Strip, Vegas is not only a popular domestic destination, it's also one of the top tourist sites in the world. Remember "What Happens in Vegas, Stays in Vegas" – usually lots of money and blurry memories.
6. Los Angeles, Because the Worst Traffic in the Nation Can't Ruin the City's Attraction
Millions of domestic travelers flock to the "City of Angels" to catch a glimpse of how the rich and famous live in the iconic LA neighborhoods of Beverly Hills and Hollywood. Over 36 million domestic tourists visited "Tinsel Town" in 2013. Aside from finding their favorite celebrity's star on the Hollywood Walk of Fame, Los Angeles also offers a number of world-renowned art museums and theaters as well as breathtaking beaches for visitors to enjoy.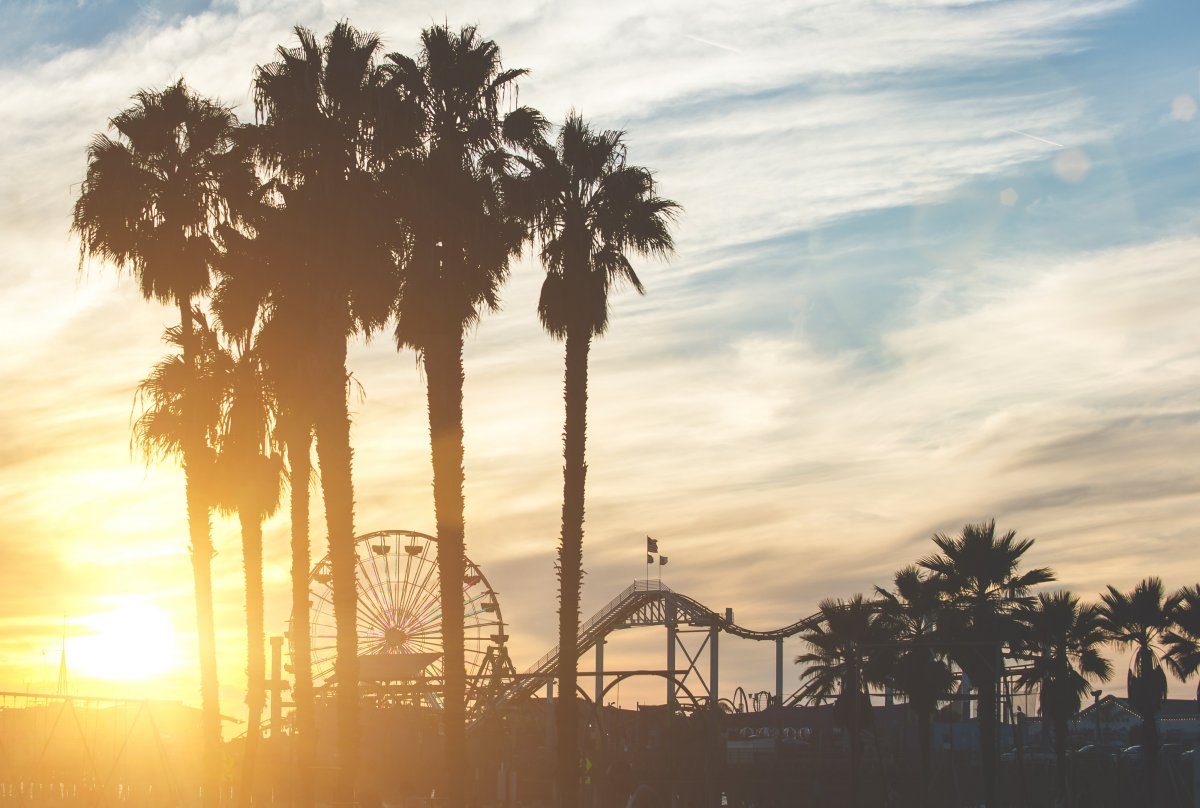 5. Get Your History On in the Storied Streets of Philadelphia
The "City of Brotherly Love" attracts around 40 million domestic visitors per year. While in Philadelphia, travelers can browse the Reading Terminal Market – a foodie's indoor paradise, explore an array of historic sites including the Liberty Bell Center, Independence National Historical Park and Valley Forge National Historical Park. They can also visit The Phildelphia Museum of Art, the third largest art museum in the country, or take a trip to The Philadelphia Zoo, home to over 1,300 animals. Tourists, both domestic and international, will never go bored in the "land of the cheesesteak."
4. New York City, Still the Capital of the Known Universe 200 Years Running
The "City That Never Sleeps" welcomed 42.9 million domestic visitors in 2013. Known as one of the most popular metropolitan centers in the world, New York offers something for everyone. From world-class shopping districts, to the country's national symbol of freedom, to the iconic Times Square and Central Park, New York's magnetism never ceases to amaze visitors.
3. The ATL Has Culture to Spare
Nearly 50 million domestic travelers visited Georgia's capital city in 2015 and they spent roughly $13 billion during their stay. In Atlanta, visitors can catch a show at the city's iconic Fox Theatre, explore the exotic Atlanta Botanical Garden, visit the Martin Luther King Jr. National Historic Site or Georgia Aquarium. Atlanta, known as the "capital of the South", boasts a cosmopolitan feel with a dash of southern hospitality.
2. The Windy City Has Pizza, Sports, and a Huge FAO Schwartz – Is There Really More you Could Want?
Chicago is a fanatic sports town that boasts awe-inspiring architecture, rocking musical festivals and culinary delights that will excite any foodie. Domestic visitation hit an all time record in 2013, with nearly 47 million Americans arriving in the midwestern city. Chicago is home to the second-largest art museum in the country, iconic Wrigley Field, Millennium Park, the blues and deep-dish pizza. Visitors will never run out of things to do in the "Windy City."
1. The House of the Mouse Is the Most Popular Spot in the Country
Best known as the home of the world's most famous theme park, Orlando hosted over 60.5 million domestic tourists in 2015. Orlando's Walt Disney World Resort attracts mainly families who spend their time exploring the park's top attractions including Magic Kingdom, Epcot Center, Animal Kingdom, Hollywood Studios, Islands of Adventure and Universal Studios. What's not to love.