Look at a map of Sydney and you'll see it's all harbours, bays and coastline. No wonder beach culture rules down here. There are about 100 sandy stretches and cozy coves around this spectacular city, it's hard to narrow it down to a definitive top ten. Each beachgoer has their own opinion on what makes an ideal setting on a sunny day. Some like to surf, snorkel or swim. Others like to eat, drink and ogle. Still others are looking for seclusion or scenery. Families with kids have a whole different set of criteria. Spanning the northern, southern, eastern and harbour areas, here are the top ten beaches that appeal to Sydneysiders and visitors alike.
1. Freshwater Beach
This small northern beach is where Hawaiian "Duke" Kahanamoku first introduced surfing to Australia back in 1915. It has consistent waves ideal for surfing and bodyboarding. It's also a good choice for families, but stay within the flags. There's an 8 lane rock pool at the northern end good for swimming laps.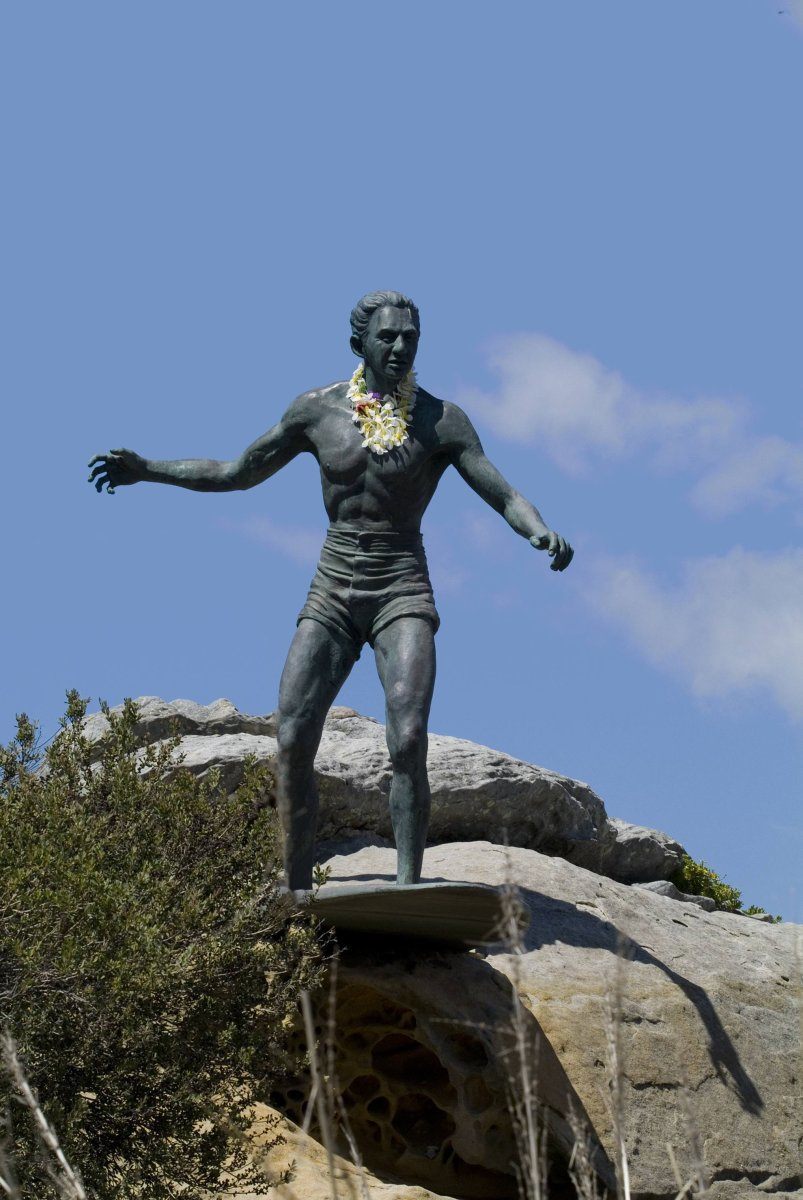 2. Palm Beach
Further along the northern beach region is this scenic setting for Aussie soap Home and Away. You might spot a celebrity or two here. The southern end of the stretch has rolling waves ideal for novice surfers. The northern end is where the confident surfers show off. This beauty's worth the 50 minute drive from central Sydney.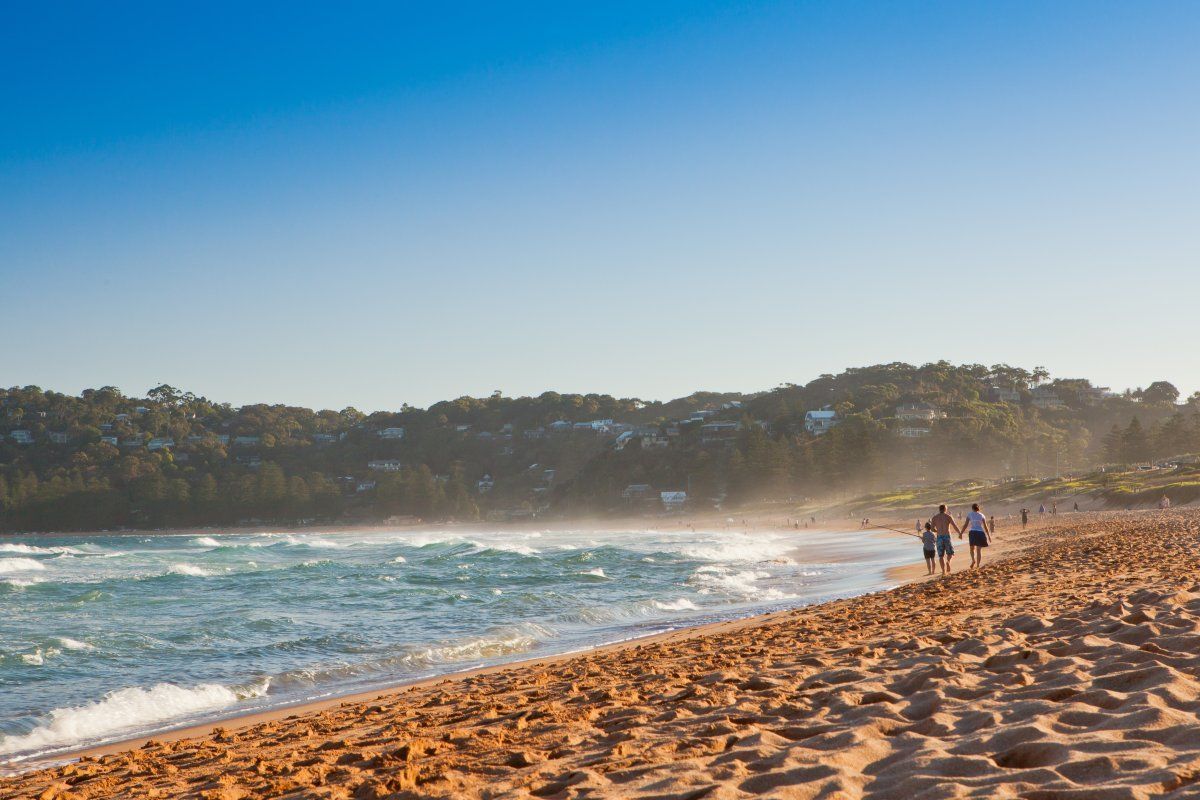 3. Manly Beach
This classic northern beach's motto is: Five miles from the city, a million miles from care. Hop the F1 ferry from Circular Quay for a 30 minute scenic ride to this suburb. Enjoy the view of the bridge, opera house and cityscape as you head to this popular beach. It's good for diving, snorkeling and people watching. Stroll around the corner to Shelly Beach if Manly is too crowded.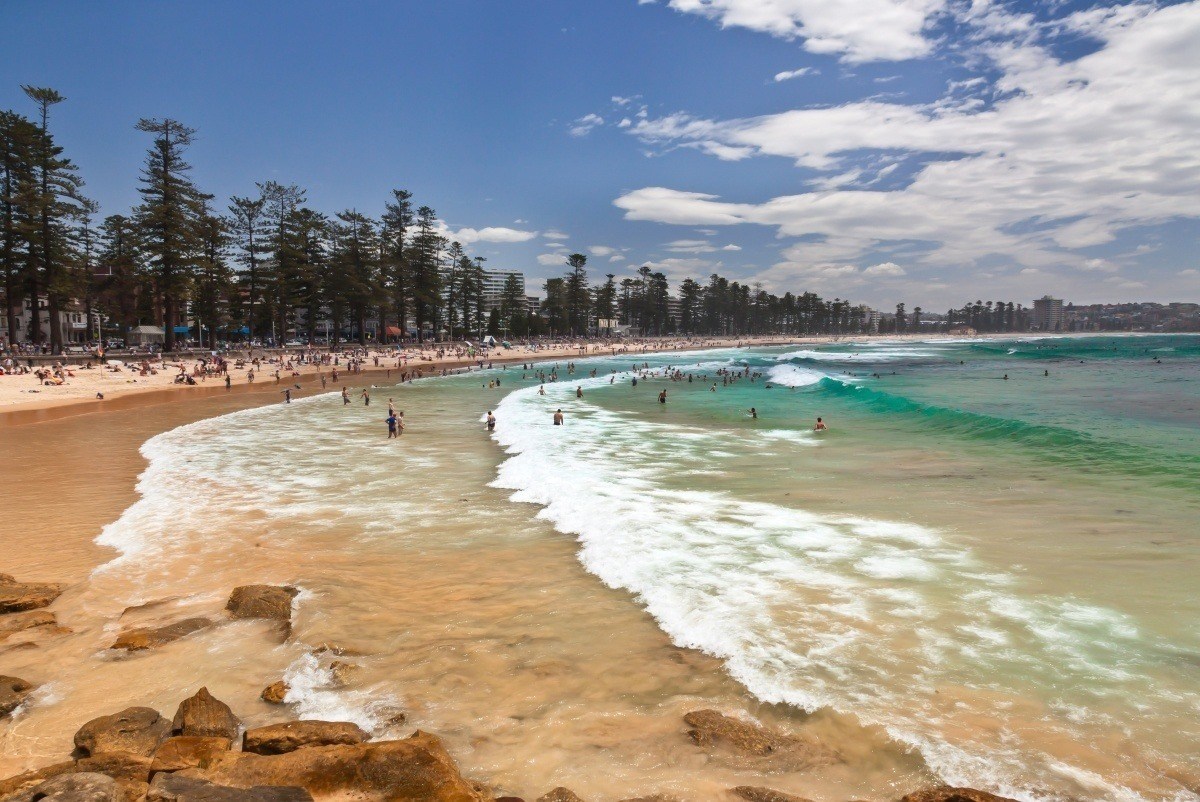 4. Bondi Beach
Love it or not, no list of Sydney beaches can exclude the famous Bondi strip. It's a 100 m wide, 1 km long fashionable but friendly surfer hang out popular with both tourists and locals. There are plenty of places to eat, drink and be merry around here. This southern beach is fun for a swim, surf or stroll along the beachfront promenade. Come to Bondi if you like the hubbub of a crowd.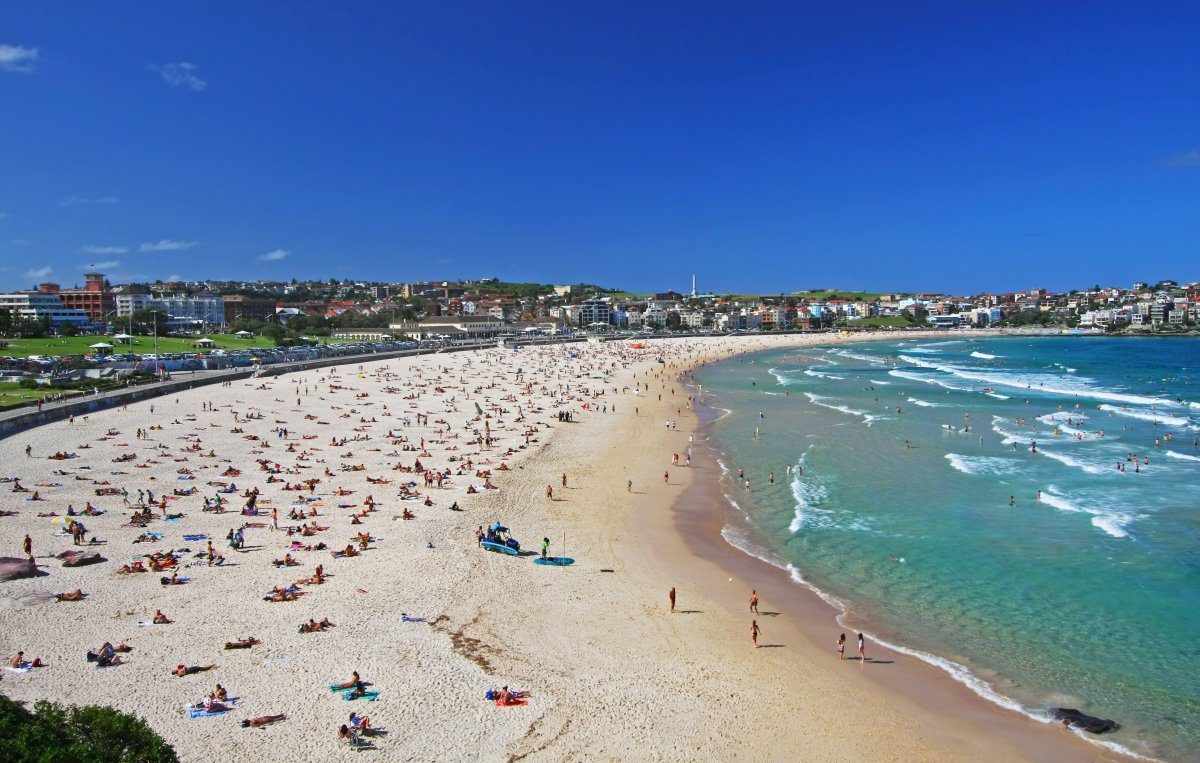 5. Tamarama Beach
If the Bondi bustle is too much for you, try this smaller, more secluded gem next door. It's nicknamed "Glamarama" for its appeal to the beautiful people who flock here. It's got a good break for surfers and bodyboarders, but swim with caution due to the rip currents.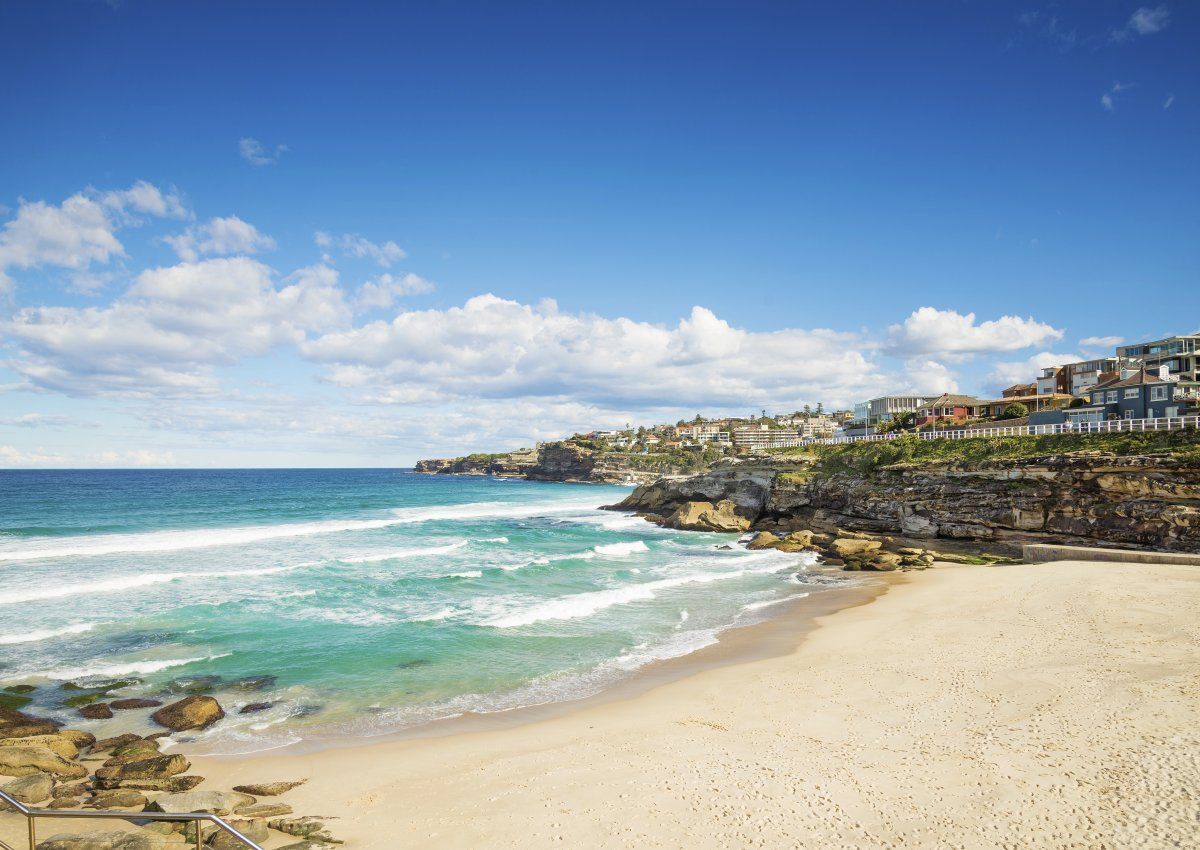 6. Clovelly Beach
This cozy southern beach is a nestled between two rocky ridges. The bay boasts some excellent snorkeling. Moray eels and blue gropers hang out in these protected waters.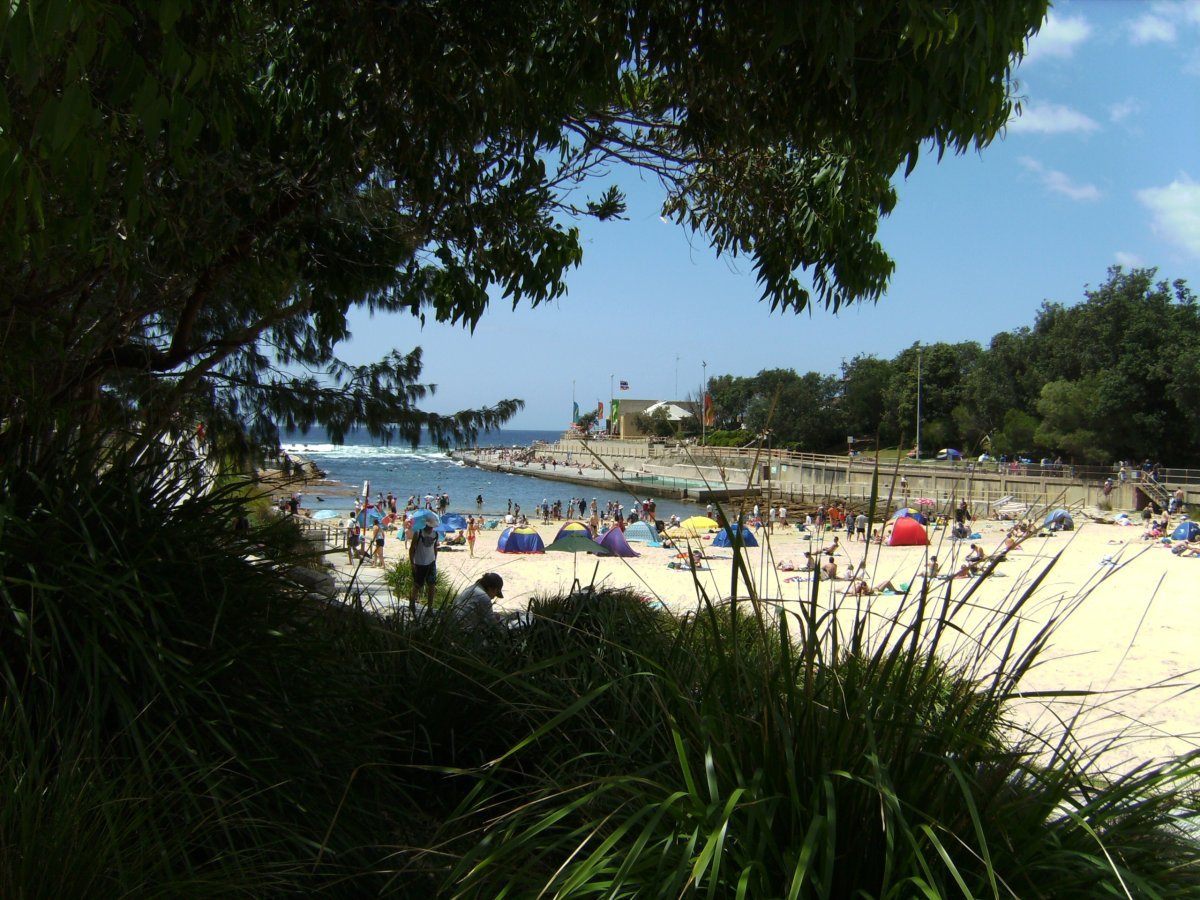 7. Coogee Beach
This is a popular southern Sydney beach for swimmers, surfers, families, backpackers, students and more. There are plenty of cafes and bars nearby, and the beachside parks are perfect for barbecue picnics. It's best to swim in the rock pools rather than the open ocean as the seas can be rough. The 6 km coastal walk from Bondi to Coogee is a must-do.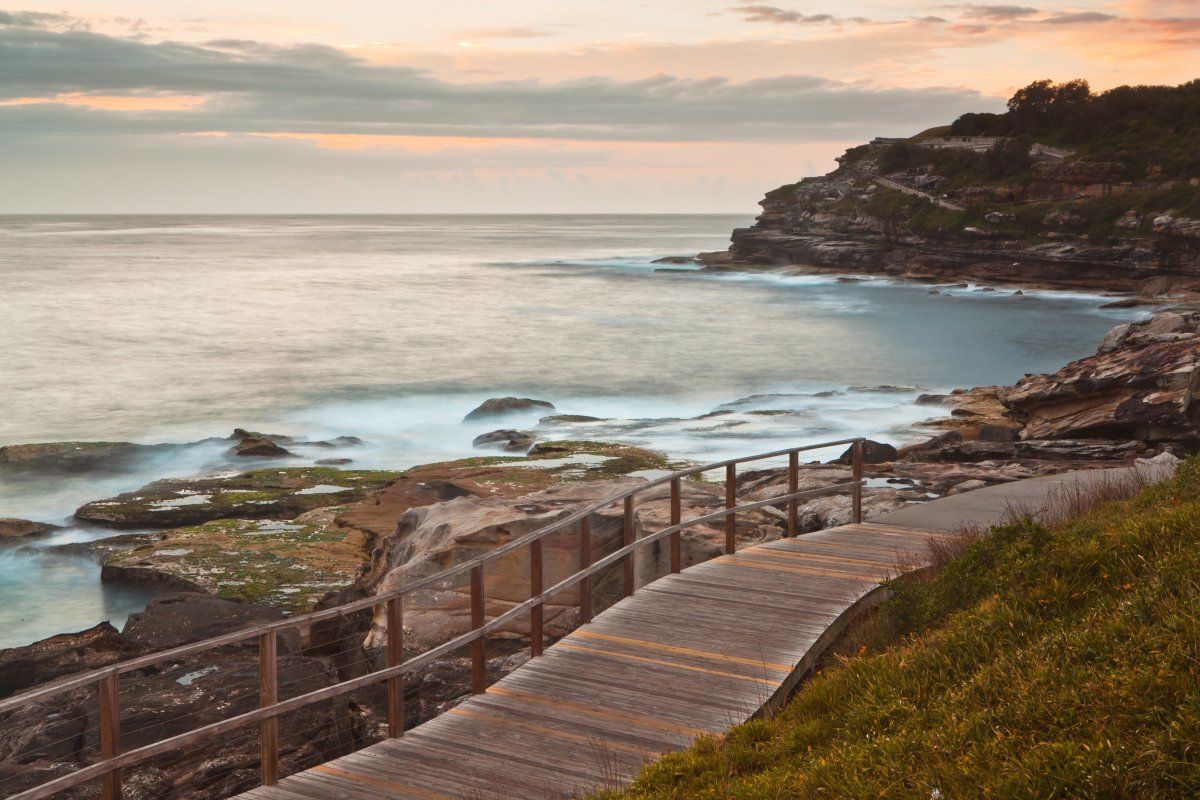 8. Redleaf Beach
This gorgeous harbourside beach at Double Bay has a large netted swimming area. This enclosure gives comfort for families or anyone with a understandable fear of sharks. Walk along the overwater promenade, swim to the floating pontoons or head to the kiosk on the hill. It boasts amazing views of the Sydney cityscape.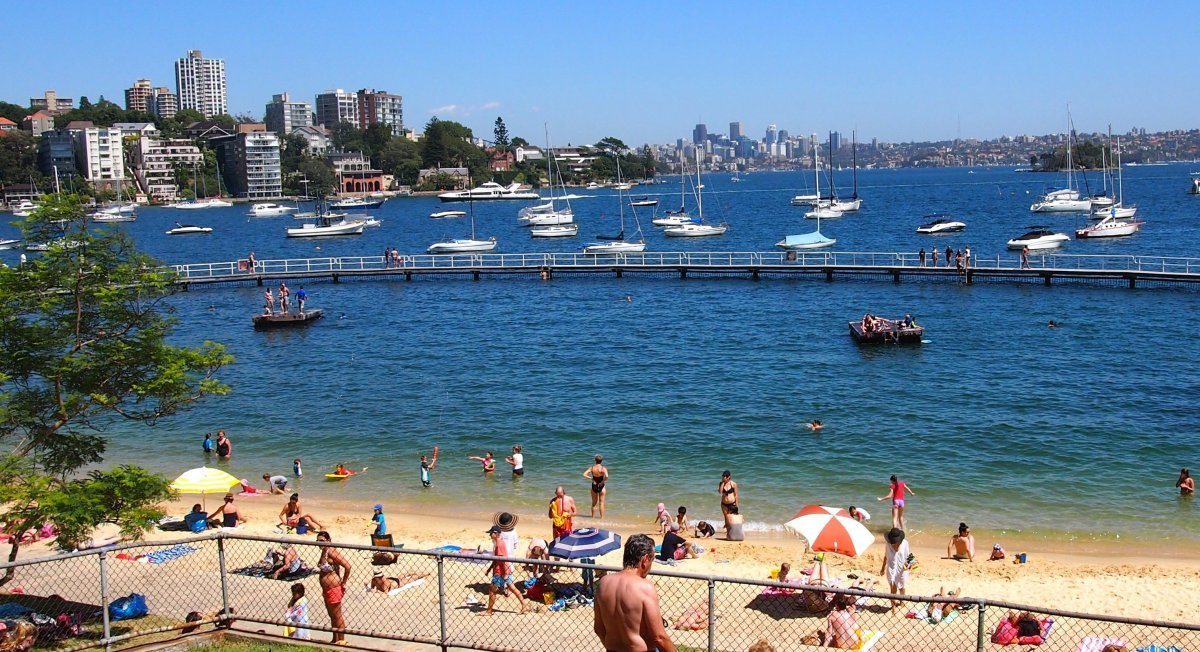 9. Camp Cove
This is a spectacular secret spot known to mostly to local insiders. See if you can find it in the posh Vaucluse suburb between South Head and Green Point. It doesn't have the surf and swell of Bondi, but that also means it doesn't have the crowds.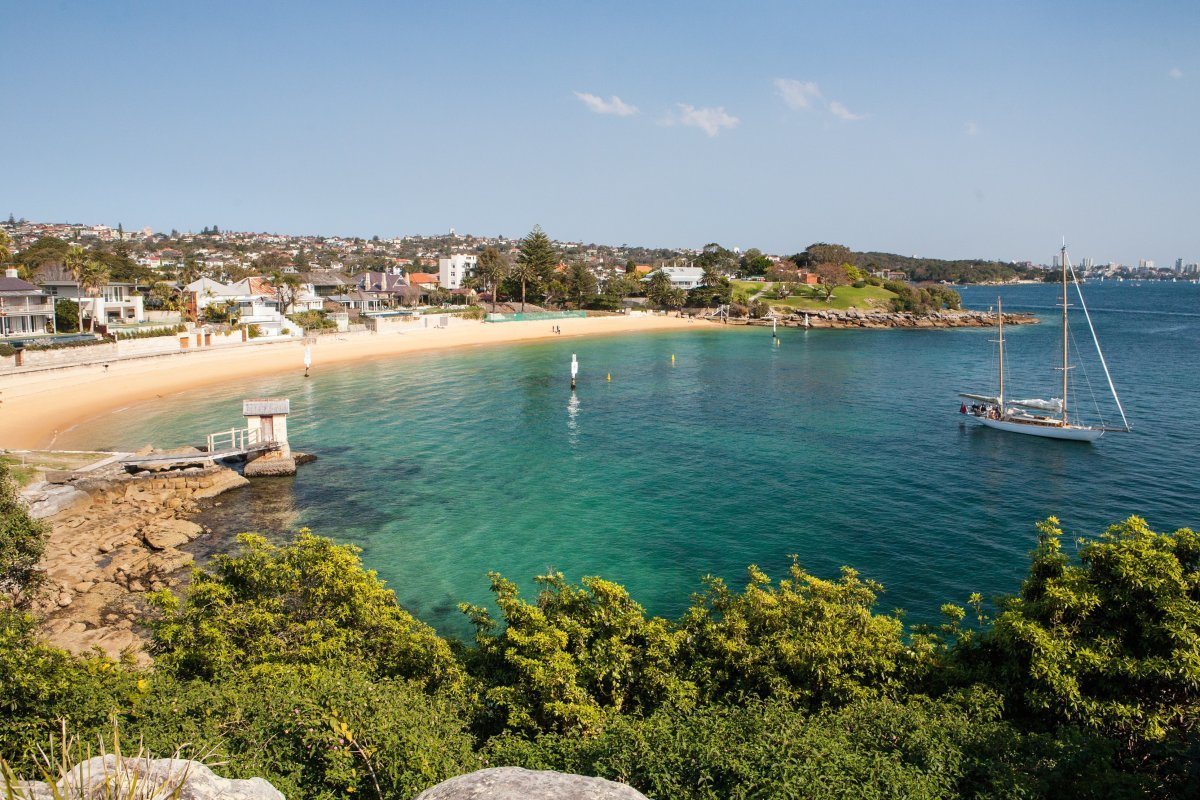 10. Balmoral Beach
Not far from the Taronga Zoo, this family-friendly harbour beach is located in the posh Mossman neighborhood. Try paddleboarding, surfing or sailing here or just relax in the sand. The south end has some safety nets for a shark-free swim. You can dine at the fancy cafes or grab a casual fish and chips here.