You have to wonder what they were thinking when they decided to build a city of grand marble palaces on top of a lagoon, but we're so grateful they did. The resulting labyrinth of waterways and secret passageways make Venice one of the most distinctive, atmospheric and romantic destinations in the world. It is a place that all travelers long to visit, and 20 million do so annually. If it's on your bucket list, plan a trip soon – and you might actually want to bring a bucket, as the city is sinking! Of course, Venice's charms are best savored slowly, but if you only have a scant few days at your disposal, it's still well worth going. So what highlights should you prioritize with only three days to spare? Let's go!
1. Take A Trip Down The Grand Canal
While you might be accustomed to terms like "High Street" or "Main Street" being major thoroughfares in your hometown, in Venice it's the Grand Canal. Take the #1 vaporetta (public water bus) to see the sights along this famous waterway. Gaze at the ornate facades of many churches, fondaco trading houses and aging palazzo, once home to the city's rich and famous, situated along the canal.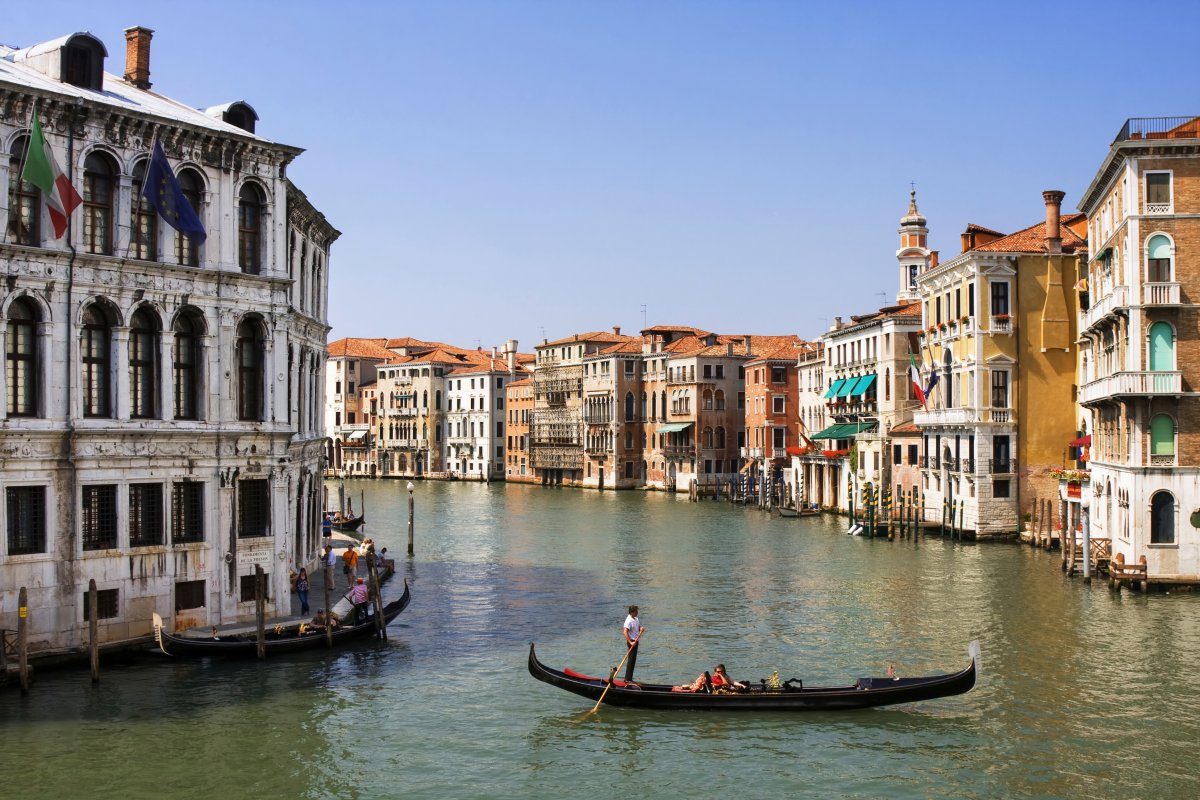 2. Walk On Marble Across The Rialto Bridge
Built in 1180, the Ponte di Rialto was the first bridge over the Grand Canal and is still a major point of importance in the city. It connects the highest points of the settlement, and is a major hub for the city's vibrant markets. The first banks were established here, and much of early Venetian trade and business that made the city rich took place here as well. Visit to have a little of that golden luck rub off on you.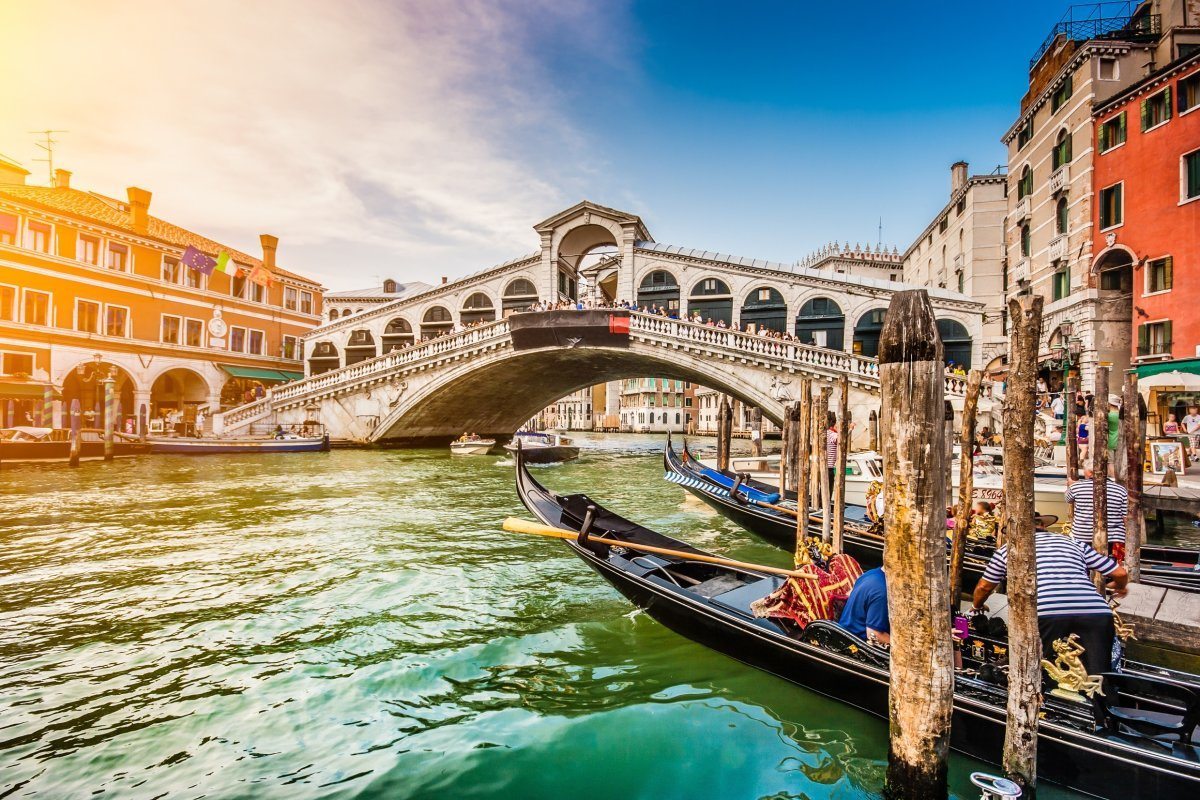 3. Stop and Taste the Gelato
Many Venetians consider the Boutique del Gelato on Salizzada San Lio, not far from the Rialto Bridge, to be the city's tastiest treat. You'll need to have patience, though, as it often has line ups. Trust us, it's worth the wait on a hot summer's day.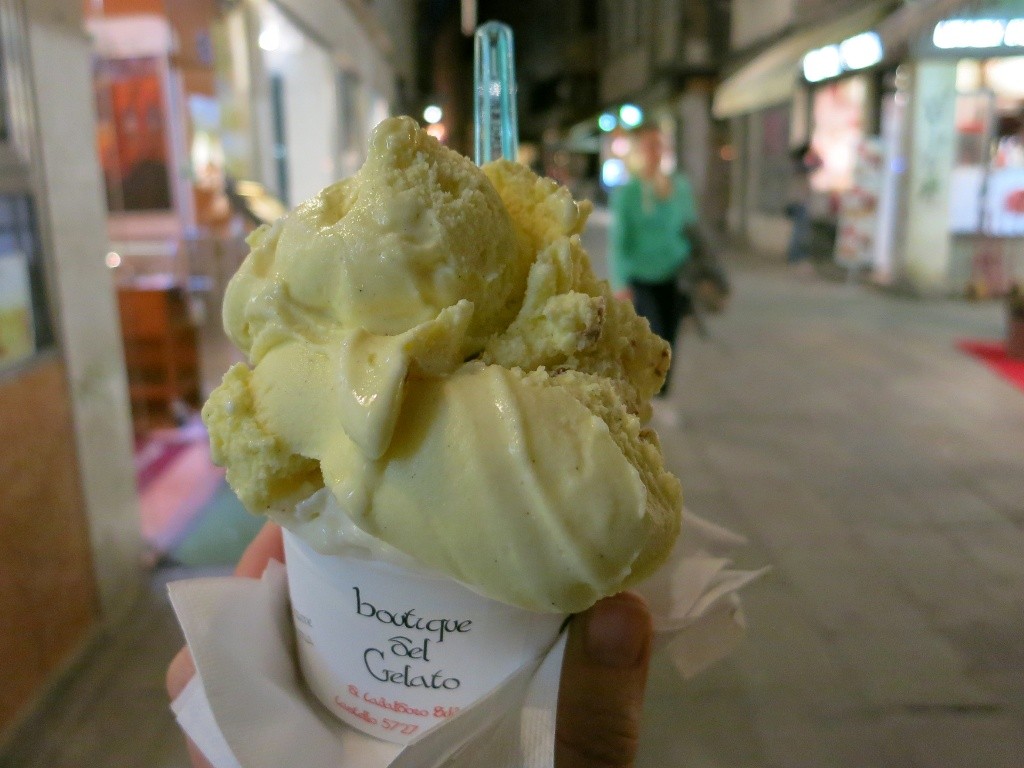 4. See a Bit Of Drama At Ca' d'Oro
Gothic-style exterior once adorned by gilt details, an inner courtyard stairway (destroyed by a previous owner), and sweeping balconies are just a few of the things that will draw you to take a closer look at the Palazzo Santa Sofia— Ca' d'Oro. The palace has changed hands over the years, yet inspires interest from visitors who just can't get enough of the museum. Its current landlord, Baron Giorgio Franchetti, gave his art collection, tapestries, furniture, medals and the palace itself to the Italian State, in hopes that it would be better protected not only from the rising water but those who would wish to further destroy the building.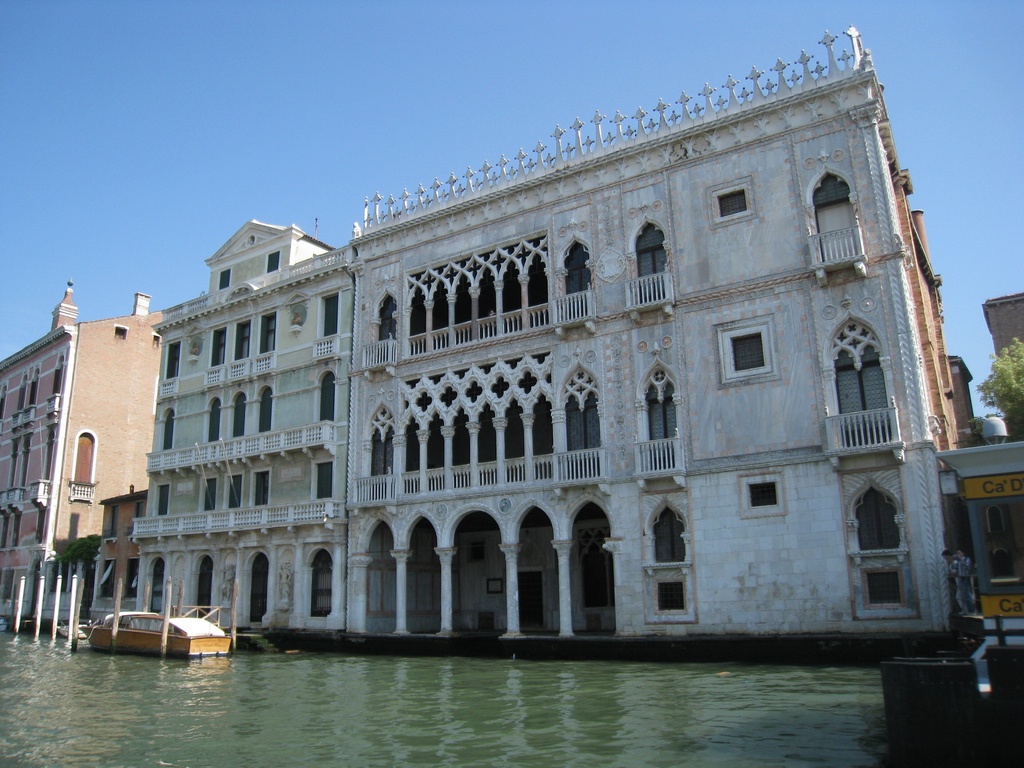 5. Coffee With A Side Of Feathers At St. Mark's Square
Of course, your Venetian itinerary will include some time exploring its main piazza. "The drawing room of Europe," as Piazza San Marco has been labeled, is a lovely place to kick back and relax. Numerous pigeons agree, and they flock about as tourists enjoy coffees, cocktails and pastries with live music in the colonnade of famous cafes along three sides. St Mark's Church sits in all its grandiose glory at one end, while the Campanile bell tower stands proudly in the middle—the pigeons' favorite spot. The cafes are notoriously pricey, but it's a must-do experience at least once when in Venice. Note, the square is prone to flooding, so be prepared to slosh through puddles or stroll along raised walkways erected in particularly high waters, usually in fall and winter.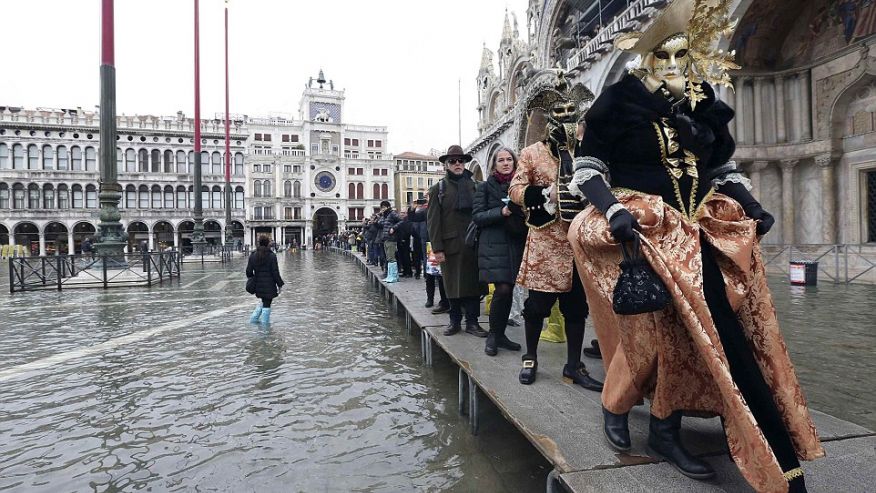 6. Take A Chance At Doge's Palace
It's always great when places we imagine in books and movies come within reach. This is the case with the Palazzo Ducale—Doge's Palace. It is an incredible Venetian Gothic fantasy palace, and the ruling seat of the Doges until 1797. Staircases that will take your breath away, Tintoretto, Veronese, and Titian paintings, as well as the Doge's apartments and prison cells, can all be explored here. The columns around the piazzetta were once used for executions, their varied arrangement done so on purpose. Another little game: See if you would have won your life back by attempting to walk around the superstition-laden third column on the seaward side of the palace.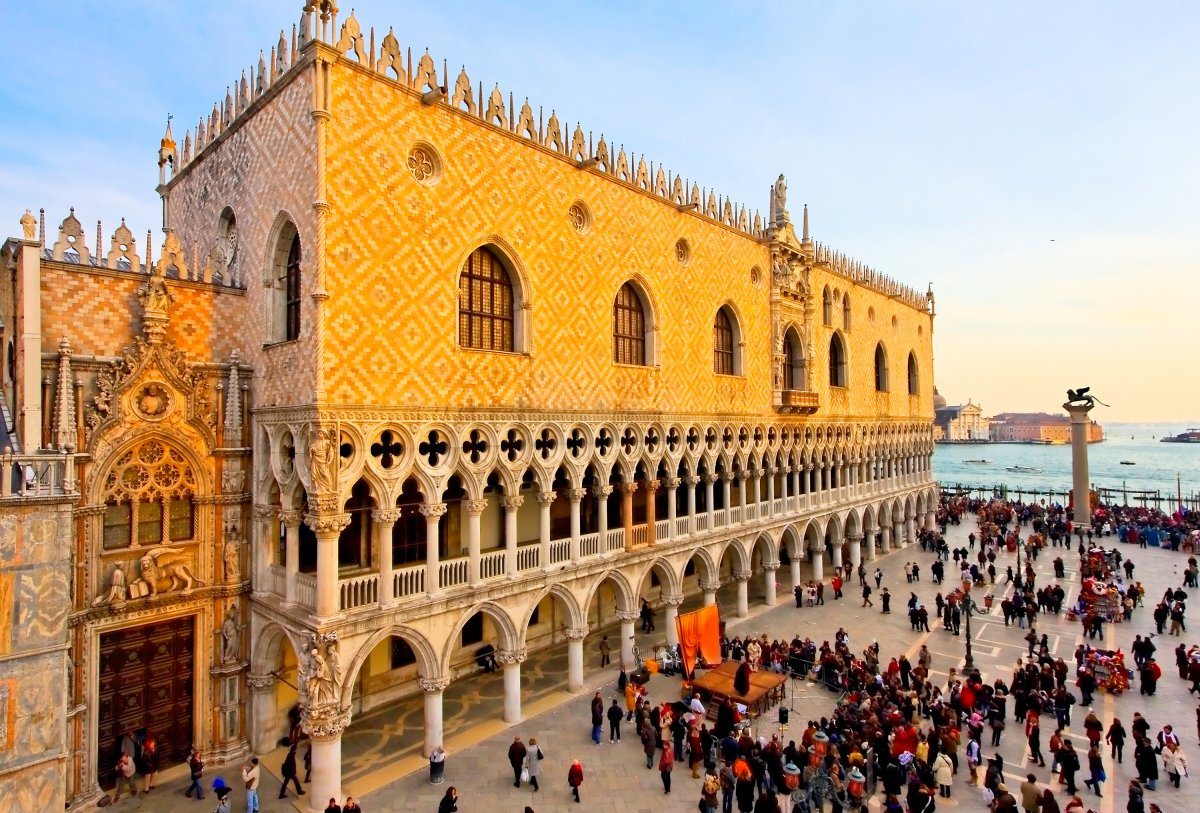 7. Be Blown Away At The Basilica Of San Marco
Now this is something you won't want to miss: the Basilica of San Marco—St. Mark's Basilica. With a mind-blowing mixture of Byzantine, Renaissance, Gothic and Romanesque architectural styles, the glory of this structure must simply be seen for yourself. While it was of course a place of worship, the extent of Venice's wealth is well-represented, as ancient classical horses are above the entrance, a gold mosaic is over the square and the city, and turrets and domes make this grand church a jaw-dropping sight.
8. Listen Out For The Bridge Of Sighs
Antoni Contino designed the Ponte dei Sospiri—Bridge of Sighs, which was built in 1602. Made of white limestone and with bars on the windows, it is a gorgeous sight from the outside. On the inside? Not so much. Prisoners would sigh as they got a final view of Venice before being sent off to their deaths, and thus the bridge derived its name. Listen closely when you visit, maybe you can still hear them sighing. Legend has it, if you kiss under the Bridge of Sighs at sundown while the bells of San Marco toll, you will be granted eternal love. Worth a shot.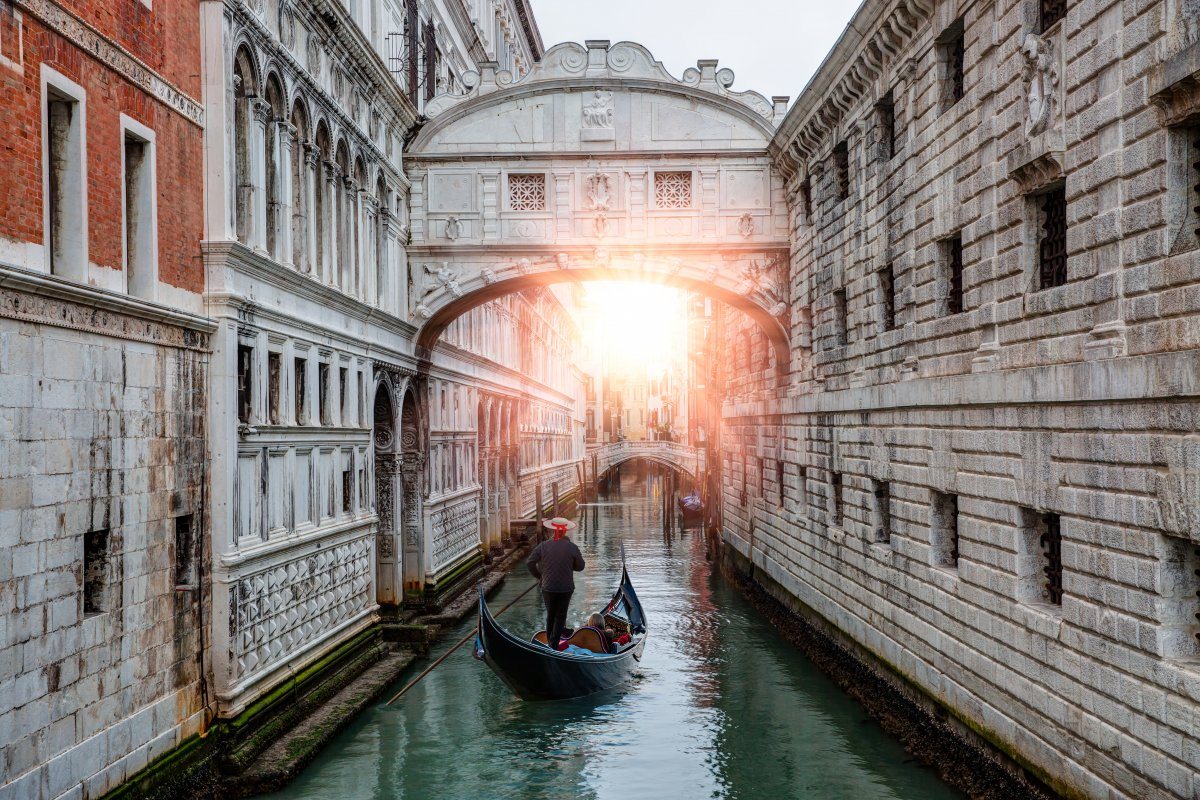 9. Take a Gondola Down the Smaller Canals
Is it a bit of a rip off? Sure. The gondoliers charge an arm and a leg, especially if you want them to sing for you, but come on – when in Venice, you just have to indulge in this classic tourist experience. There's no better way to meander down that twisting, turning network of canals like they did in days gone by. It can be a bit like bumper-boats in the area around San Marco square, but push on further and you may find pockets of relative peace and architectural wonder.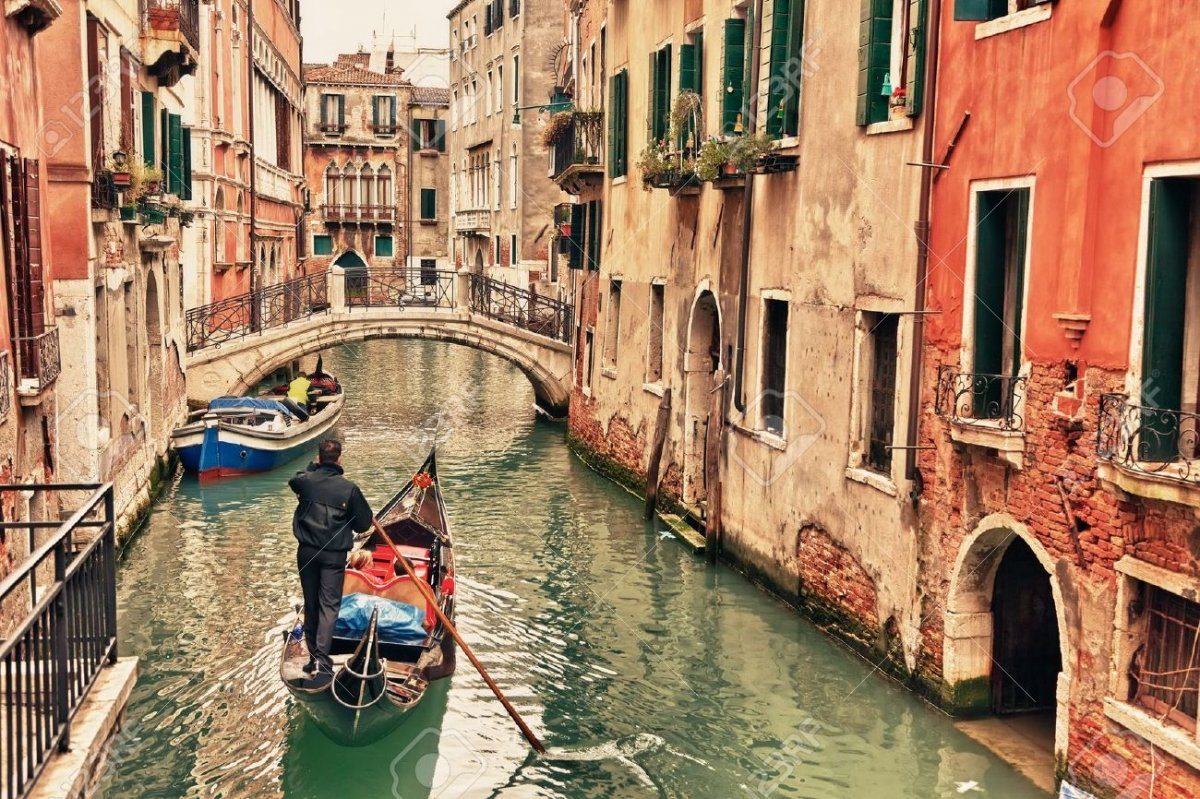 10. Escape the Crowds in Dorsoduro
If you're in the mood for a tourist-light area that features ancient churches, incredible architecture, artwork by some of the greatest Venetian artists of the time, and delicious rustic food, look no further than Dorsoduro, on the south bank of the Grand Canal. With no overcrowding, you can enjoy one of the city's six sestieri without feeling overwhelmed by the crowds.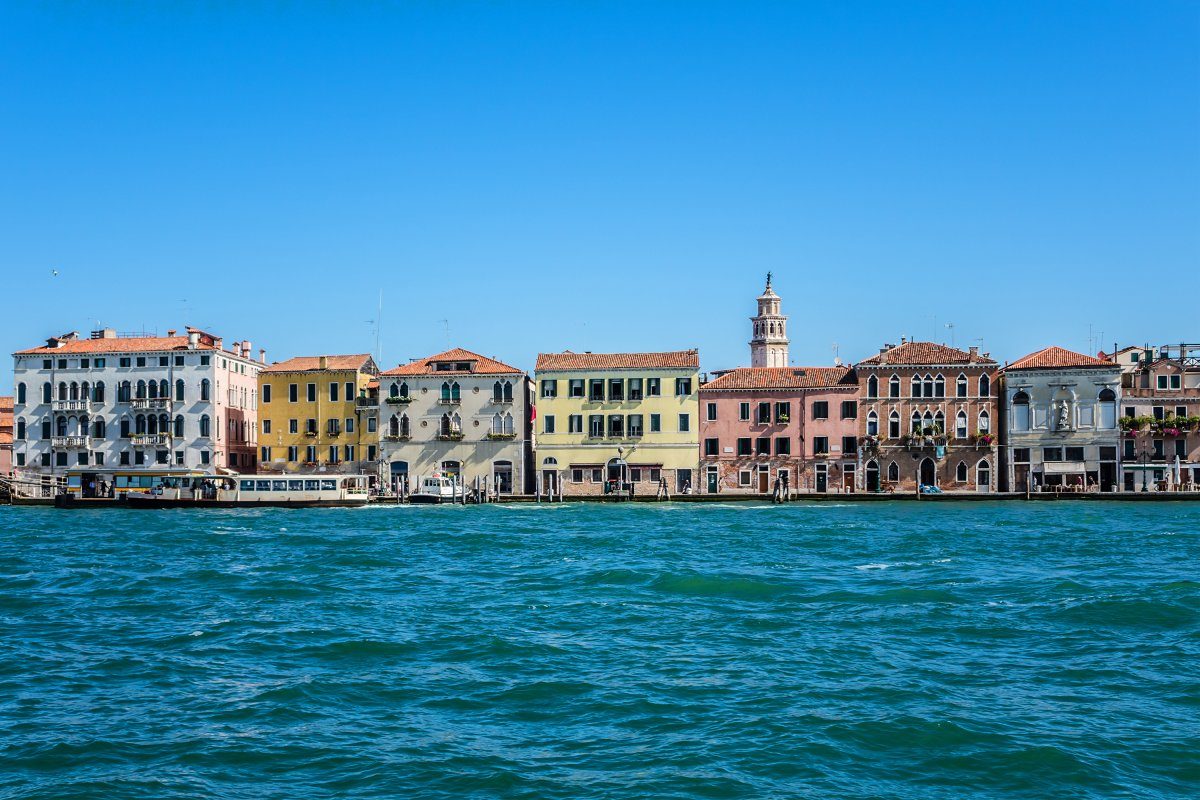 11. Get Your Art Fix, Classic or Modern
While you're over in Dorsoduro, soak in the wondrous works of art at either the Galleria dell'Accademia or The Peggy Guggenheim Collection. You probably don't have time to take in both on a short three day visit, but pick your passion and go on a quest to see your favorite pieces or be inspired by new ones.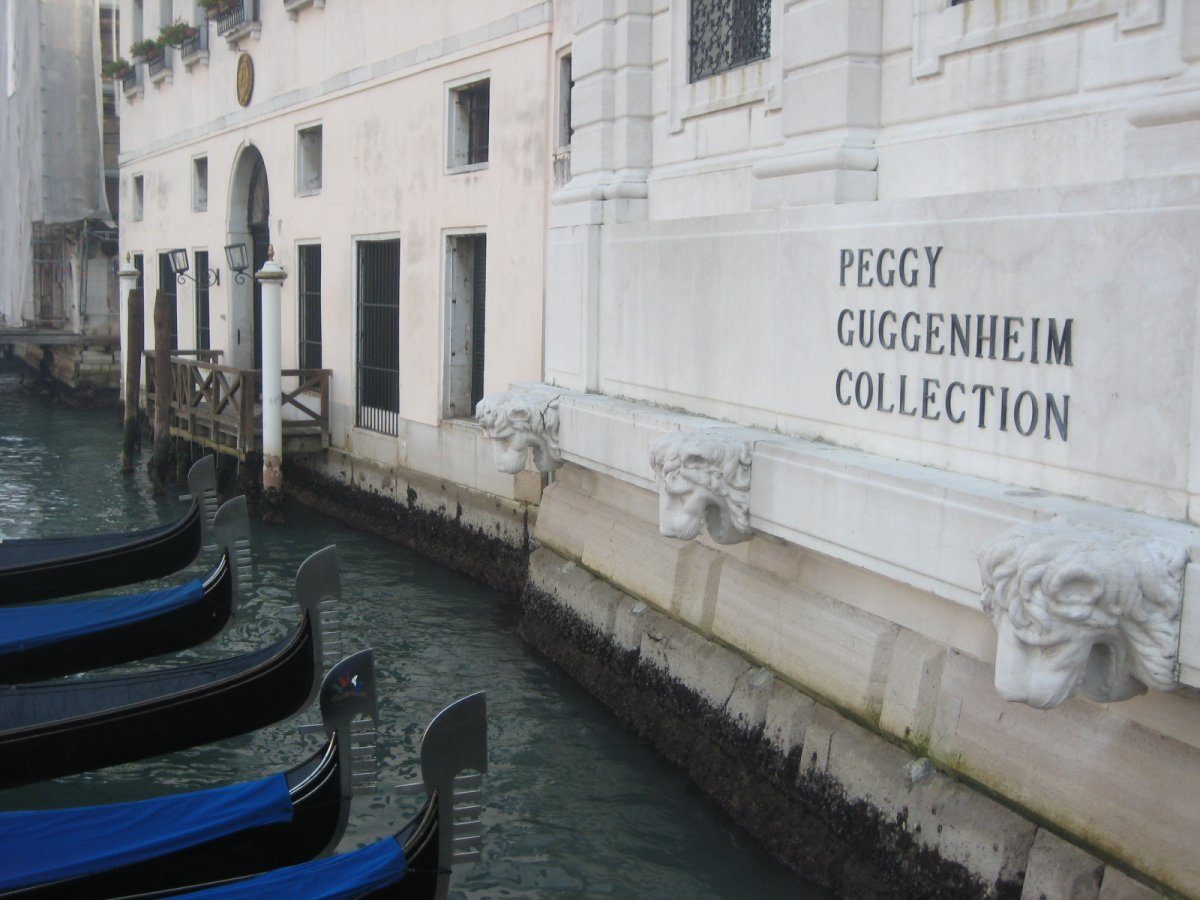 12. Check Out the Glass in Murano
If you're short on time, you may think you should skip out on a trip to Murano but you will be missing out. Try to carve out a morning or afternoon to boat over to this island in the lagoon, where artisans have been blowing glass the traditional way for centuries. Even if you're not in the market for some pretty glass baubles, it's fascinating to watch these skilled craftspeople at work.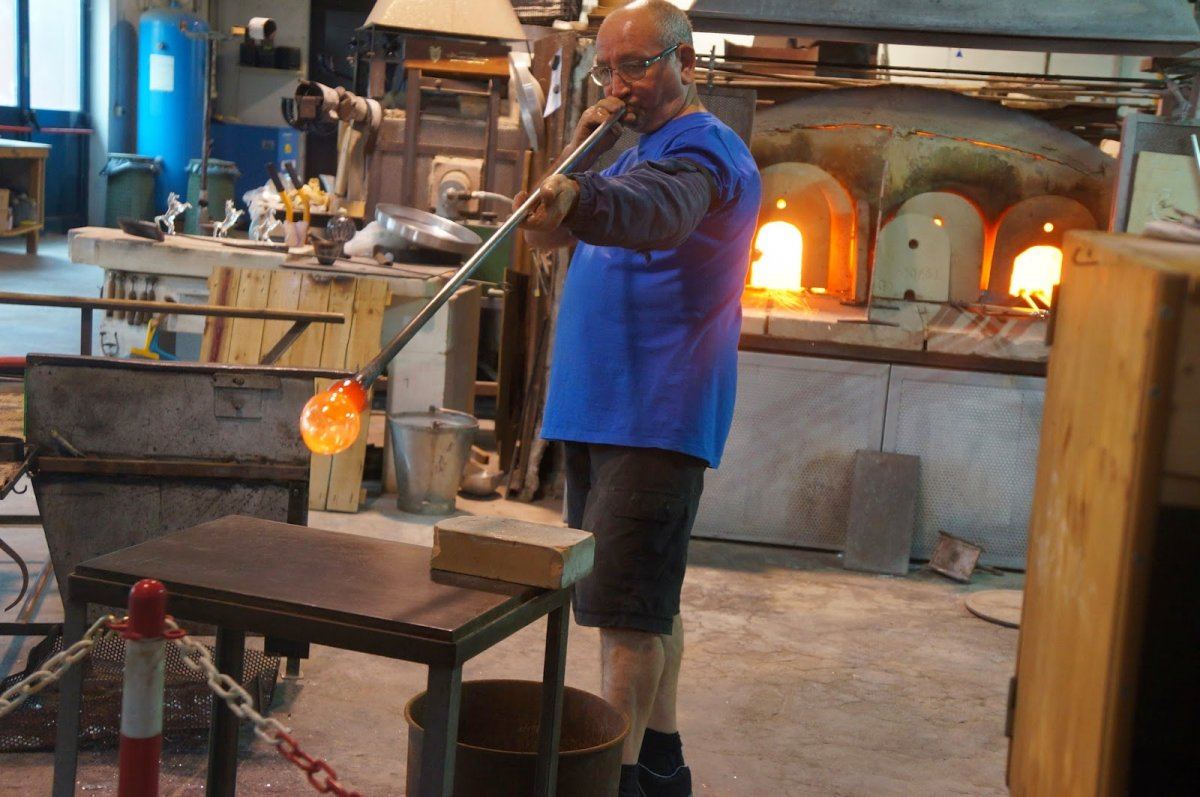 13. Explore the Villas Of The Brenta Riviera
Dating back to the 16th century, the Brenta Riviera is a waterway and a blast from the past that connects Venice and Padua. Along the route are villas that seem much like monuments to the affluent past that the city is built on. Once owned by noble and wealthy Venetians, visitors are welcome to explore some of them. These include the Villa Pisani where a vast art collection, famous maze, and garden can be explored, and the Villa Foscari.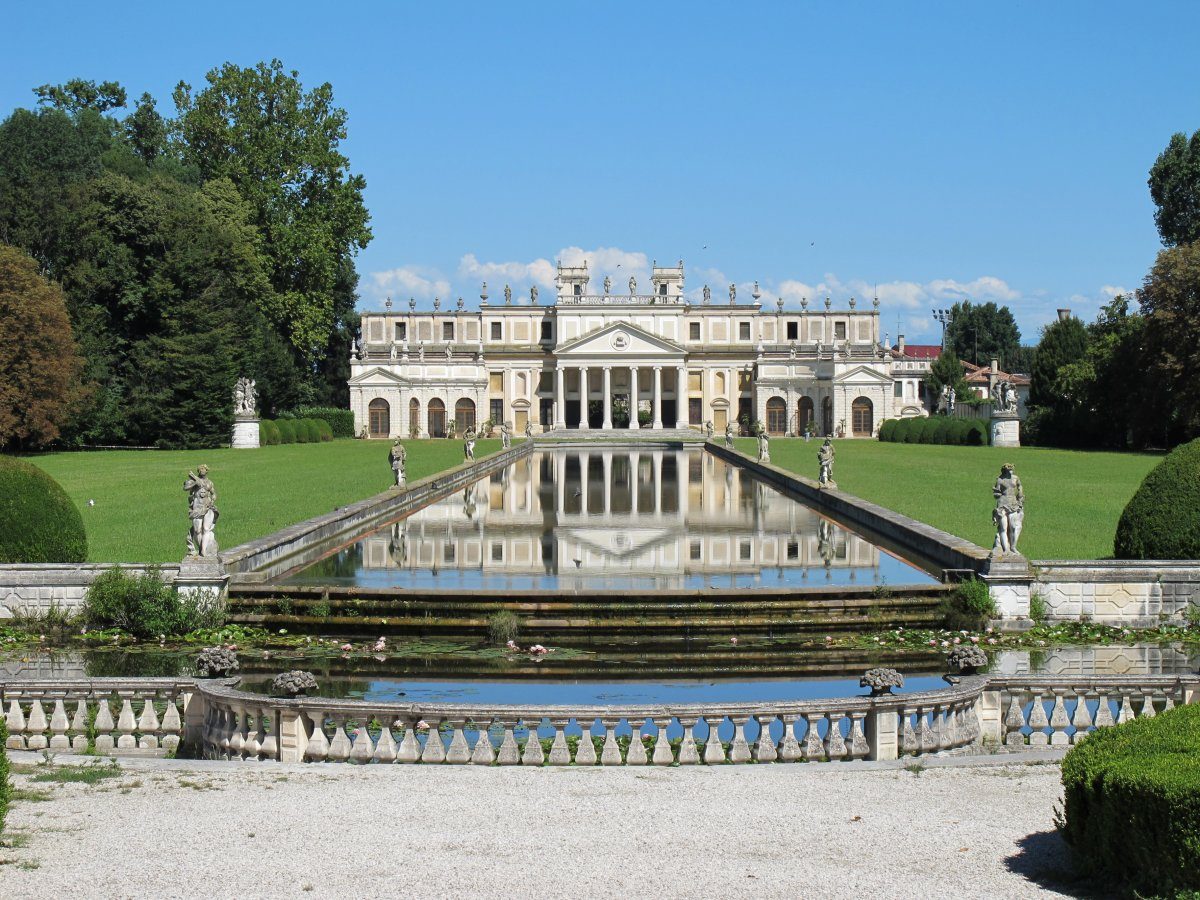 14. Just Wander Until You Get Blissfully Lost
You can go wrong just wandering aimlessly through the streets and alleyways of Venice. Have no particular agenda and stroll to your heart's content. Cross bridges at random and find a small church, hidden courtyard, artisan's shop or a quiet cafe. This distinctive city has a way of captivating people who dare to venture off the well beaten paths around St. Mark.