Retirement is a transition time for many 50- or 60-somethings to settle down in new surroundings. The career has waned, the nest has emptied and its time for a change. This new phase of life can be one of opportunity and adventure. Some retirees search for a sunny locale with a picturesque backdrop and recreational amenities. Others venture to affordable towns with stable economies and abundant resources. We've compiled a list of the 12 best cities to retire in the USA based on factors like cost of living, crime rate, cultural and recreational resources, climate and mobility.
1. Boise, Idaho
Boise provides retirees with a number of benefits. The mid-sized city is the third largest Metro in the Pacific Northwest and offers an abundance of cultural and recreational activities. Downtown Boise boasts a number of street-side cafes and high-end boutiques and retail stores. Residents of Boise can visit the Velma V. Morrison Center for the Performing Arts or take part in the Gene Harris Jazz Festival in the spring. The cost of living is reasonable in Idaho's capital city, at just 4% above the national average. The city records a low crime rate year after year and experiences a fairly dry and mild climate. It's a great city for active adults over 50.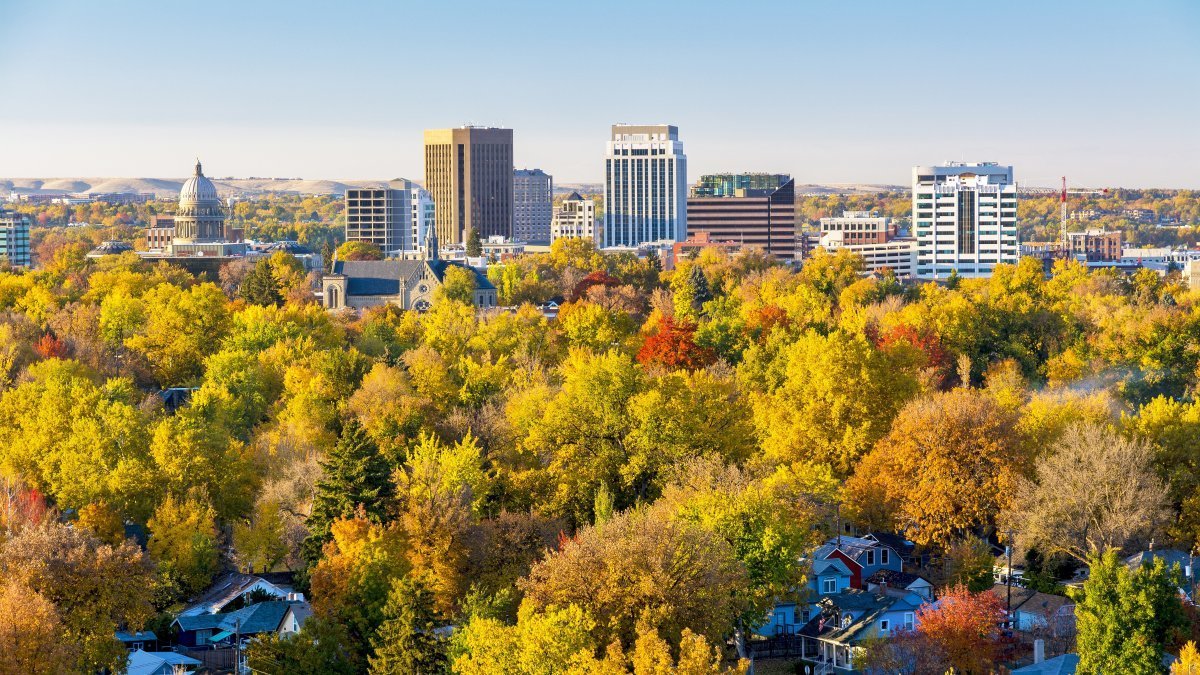 2. Fargo, North Dakota
Fargo boasts what is known as a gangbusters economy. The cost of living is 8% below the national average and a typical home sells for $165,000. There are sufficient doctors available per capita and the city's air quality is above average. The universities in the area breathe life into Fargo's culture. There are several performing arts theaters, museums and restaurants for retirees to enjoy. You must be prepared for the cold winters in Fargo, but the 80+ degree temperatures in the summer may persuade you to retire in this affordable mid-western city.
3. Tucson, Arizona
Nicknamed "The Old Pueblo," Tucson has become one of the fastest growing retirement communities in the country. The city experiences a warm climate year-round with over 300 days of sunshine, perfect for golfers and outdoor adventurers. It also boasts over 230 performing art shows per year. Tucson's cost of living is 4% below national average and a typical home sells for $172,000. Tucson is known for its environmentally sustainable practices, its bicycle friendly streets, an award-winning public bus system, and its overall walkability. Consider settling in Saguaro National Park, a community that caters to retirees.
4. Fredericksburg, Texas
Fredericksburg, a small town located just north of San Antonio, boasts a rich German-American heritage. It is very proud of its history which it celebrates in the Pioneer Museum Complex. The Texas town is considered highly walkable and there are a number of historical landmarks and sites to explore. Fredericksburg experiences a warm climate throughout the year with above average air quality. The cost of living is 5% below national average with a median home price is $138,000. There is hardly any crime in Fredericksburg, so it is one of the safest and best cities to retire in the USA.
5. Charleston, South Carolina
Charleston, South Carolina is booming, with its robust economy and developing upscale communities. The South Carolinian city is a popular choice with retirees because of its long coastline, rich history and undeniable charm. Charleston's been named as the "most polite" city in the country. It boasts a good state tax environment and a cost of living on par the national average. There are a number of housing choices in Charleston, from apartments to condos and restored historic homes. A typical home sells for $$228,000. There is also a low crime rate in this southern city and a number of cafes, museums and parks to explore by foot or by bike.
6. Auburn, Alabama
Auburn, Alabama is a bustling college town with many cultural, recreational and shopping resources. Auburn is home to the Jule Collins Smith Museum of Fine Art, the Auburn Community Orchestra and the Telfair Peet Theatre. This southern city is one of the fastest growing in the country but it still has a small-town feel with just about 60,000 residents. There are a number of parks with biking and walking trails to explore. The economy is stable and the cost of living is 11% below national average. A typical home in Auburn costs $165,000. The crime rate is very low. Be prepared for steamy summer days and mild winter evenings, perfect for retirees who hate shoveling snow.
7. Brevard, North Carolina
Brevard continually ranks as one of the top retirement communities in the US. This small town is located in the southwestern corner of North Carolina, surrounded by the scenic Blue Ridge Mountains. Brevard is a friendly town where you'll really be able to get to know your neighbors, as there are only 7,000 residents. It's nicknamed the "Land of Waterfalls" because of the abundance of plunging waterways. Brevard experiences a mild climate and offers a number of outdoor activities such as biking, hiking, fishing and kayaking. The crime rate and cost of living is relatively low. So if you're interested in retiring amidst the great outdoors, you might want to base your twilight years in Brevard.
8. Cape Coral, Florida
Florida is widely considered the retirement hub of the US, but Cape Coral is one of the more secluded communities in "Sunshine State." Cape Coral sits just north of Ft. Meyers. It is known for its access to water, as the city is surrounded on two sides – the Caloosahatchee River on the south and the Gulf of Mexico on the west. Cape Coral features over over 400 miles of canals and many homes in the area have water access. The cost of living and crime rate is much lower than in neighboring Ft. Myers. Cape Coral Historical Museum, the Cultural Park Theater and the Cape Coral Festival of Arts are popular attractions in the area. If boating in the Floridian sunshine suits you, Cape Coral is one of the best cities to retire in the USA.
9. Las Cruces, New Mexico
Las Cruces was recently named "Best Place to Retire" by AARP.org. Las Cruces is the second largest city in New Mexico with a population of approximately 90,000. Las Cruces is home to New Mexico State University and therefore has a rich and vibrant cultural scene. There are several active adult communities in the city and the cost of living is 8% below the national average. La Cruces has a diverse history that retirees can learn about in the various museums scattered around the city. Residents can enjoy a warm, dry climate and picturesque backdrop in this secluded New Mexican town.
10. Ogden, Utah
Ogden is quickly becoming one of the most popular retirement communities for active baby boomers. Ogden offers many of the same outdoor activities and attractions that Park City does, without being as crowded or as expensive. Retirees can enjoy skiing, snowboarding, snowshoeing, kayaking, hiking, rock climbing and biking in this historic town. Extreme sport enthusiasts should make their way to Ogden for snowy winters and dry summers to experience a cost of living 12% below national average.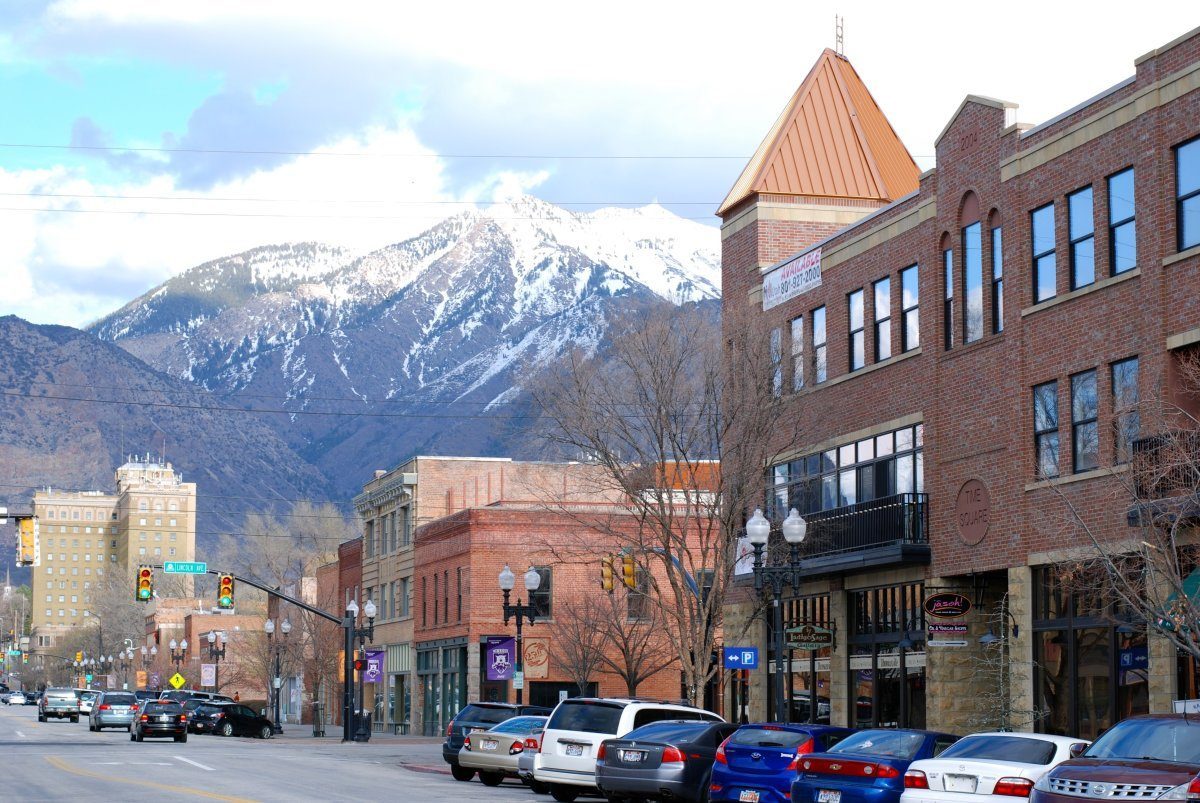 11. Oklahoma City, Oklahoma
Oklahoma City has a population of just over 600,000 and is located directly in the center of the state. The city is undergoing a renaissance with a number of art deco projects taking place. It is an inexpensive place to live with a good state tax climate and a cost of living 7% below the national average. A typical home in the area costs $161,000. Oklahoma City has a number of museums for retirees to enjoy including the Science Museum, the National Cowboy and Western Museum, the Oklahoma City Museum of Art and the Oklahoma City National Memorial. The city also houses a 42-block Film Exchange District for movie-lovers. The only thing retirees should be cautious of are the seasonal tornadoes.
12. Pittsburgh, Pennsylvania
Pittsburgh is one the best cities to retire in the USA. The Pennsylvanian city consistently makes the "Best Places to Live" lists. Pittsburgh offers a beautiful setting as two major rivers combine against scenic steep hills. The city has a strong economy and low cost of living. It also has high ranks for bicycling and walkability. Pittsburgh is home to a number of universities and offers many cultural resources including restaurants, museums and performing art centers. Retiring in Pittsburgh can be classified as relaxed living in a culturally rich environment.