When you're traveling the world, it can be tempting to try and work in a little bit of excitement into the proceedings. Before you travel too far and too wide, though, it's always wise to consider how you're going to get to your exotic locale. After all, this great beautiful world of ours is also dangerous as all get out. Sometimes, getting to your adventure can be an adventure in and of itself. Take, for instance, these roads that are so dangerous simply stepping onto the path can get you killed.
1. Halsema Highway, Philippines
The Island of Luzon is home to the Halsema Highway, a road that's as terrifying for its natural dangers as it is for its dilapidation. Winding its way through a treacherous mountain chain, the Halsema Highway has several unpaved sections that are routinely subject to devastating landslides, rock slides, and visibility-ruining mists.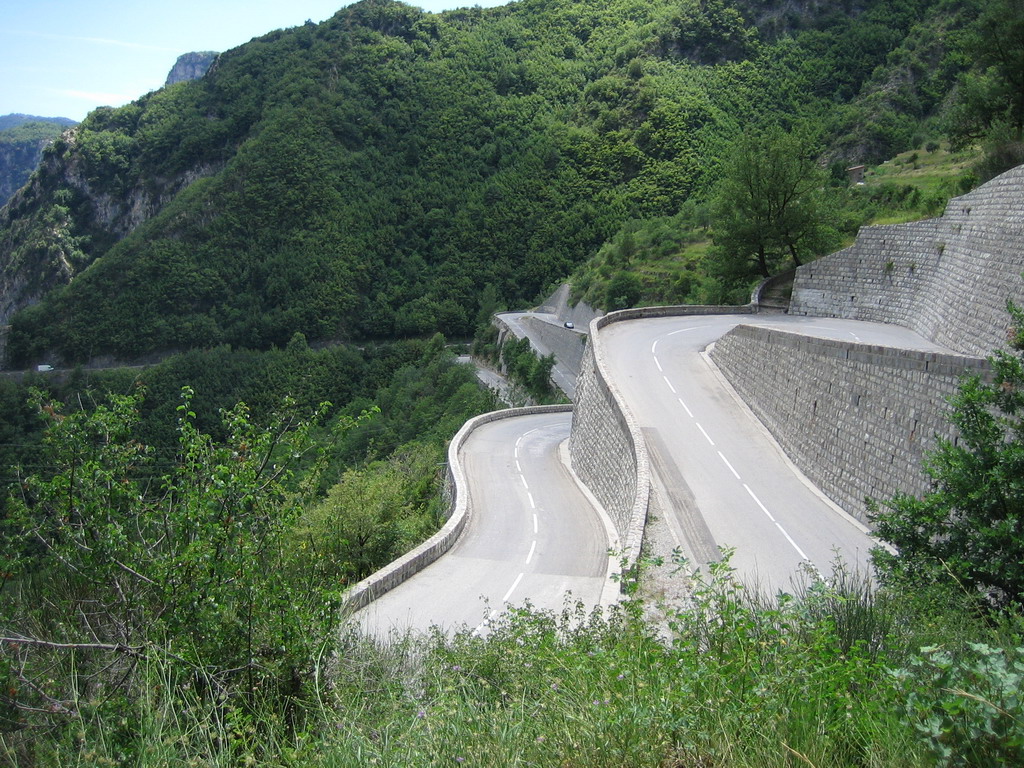 2. Kolyma Highway, Russia
This treacherous road connects Magadan and Yakutsk, a region that boasts the coldest temperature ever recorded outside of Antarctica. In the ten month long winter, this road is plagued with snow, ice and poor visibility. However, it is somewhat traversable because it's myriad desolate waterways simply freeze into a solid mass. In the summer, the flowing river, extreme rain and mud make this road a nightmare – 100-km long backed-up car line-ups are common. Perhaps more dreadful than the road itself is the history behind the "Road of Bones" which claimed the lives of hundreds of labor camp inmates whose bodies were buried under the asphalt.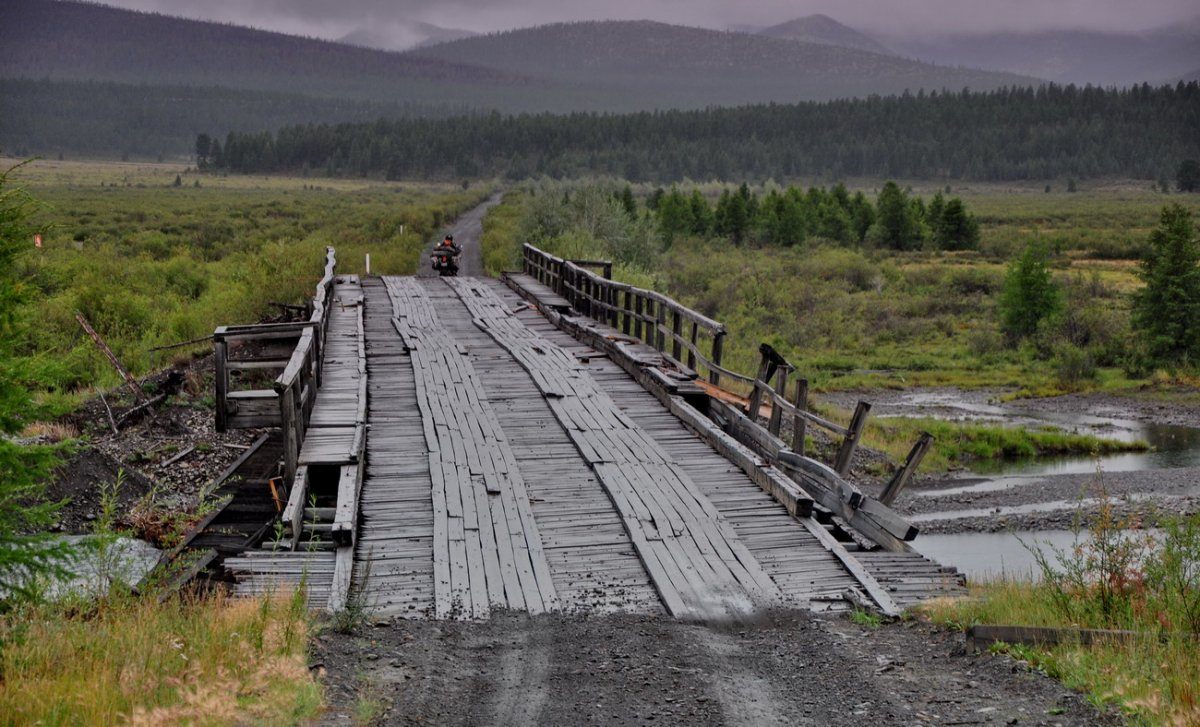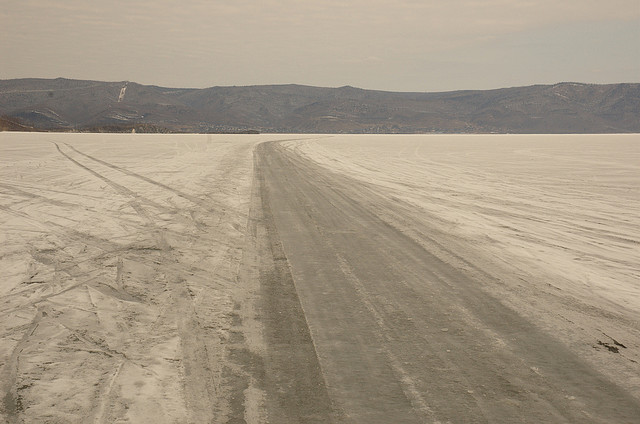 3. The Stilwell Road, China, India and Burma
For more than 1,000 miles, the Stilwell Road (also known as the Ledo Road) crosses some of the most hostile terrain on Earth. It winds through jungles, it heaves its way across mountain passes, and it crosses more than 100 rivers and streams. Built as a supply road during WWII, it has since fallen into disrepair, not to mention challenged by Burmese and Indian ethnic insurgents.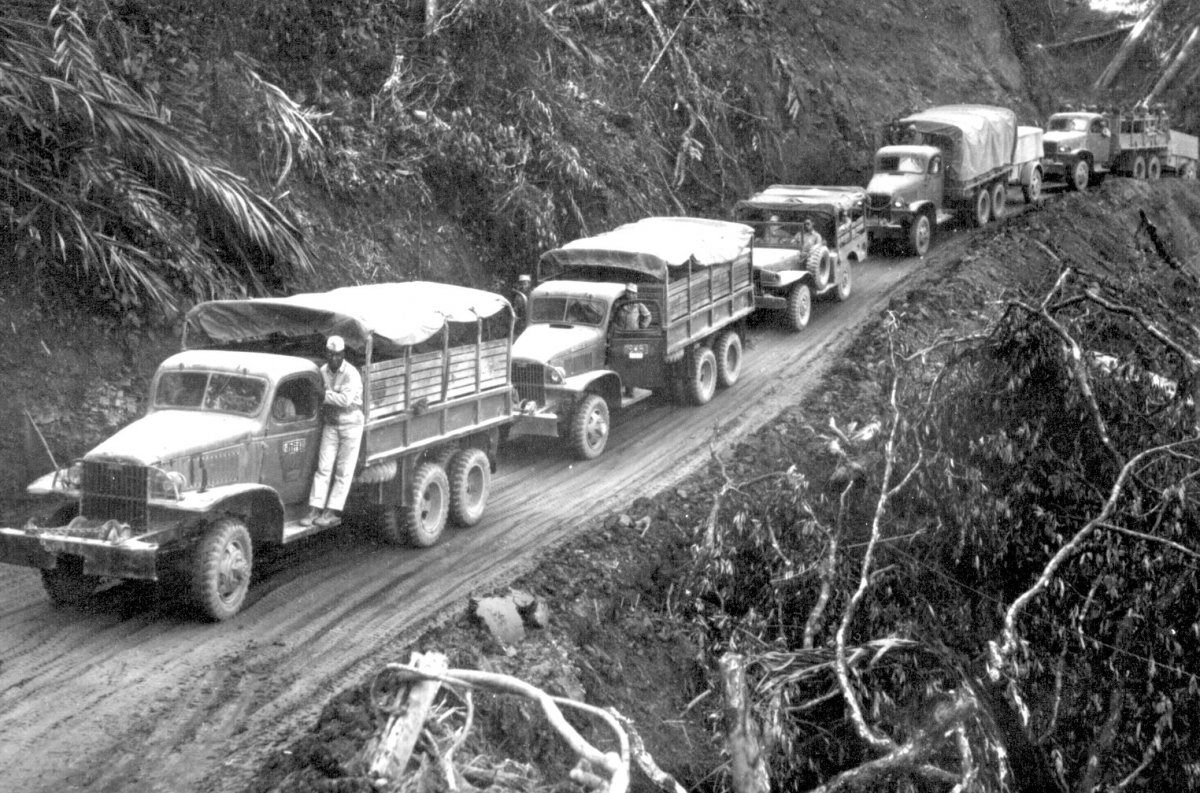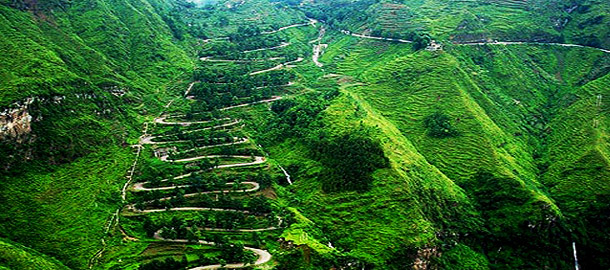 4. Highway of Death, Iraq
It's a reasonably straight, flat shot through the desert. What's so scary about that? Maybe it's the carcasses of more than 2,700 Iraqi tanks left in the wake of a massive battle with US Forces. Or it could be that whole band of terrorist a-holes called ISIS that rule the roost around these parts. Either way, it's probably best to steer clear of this highway.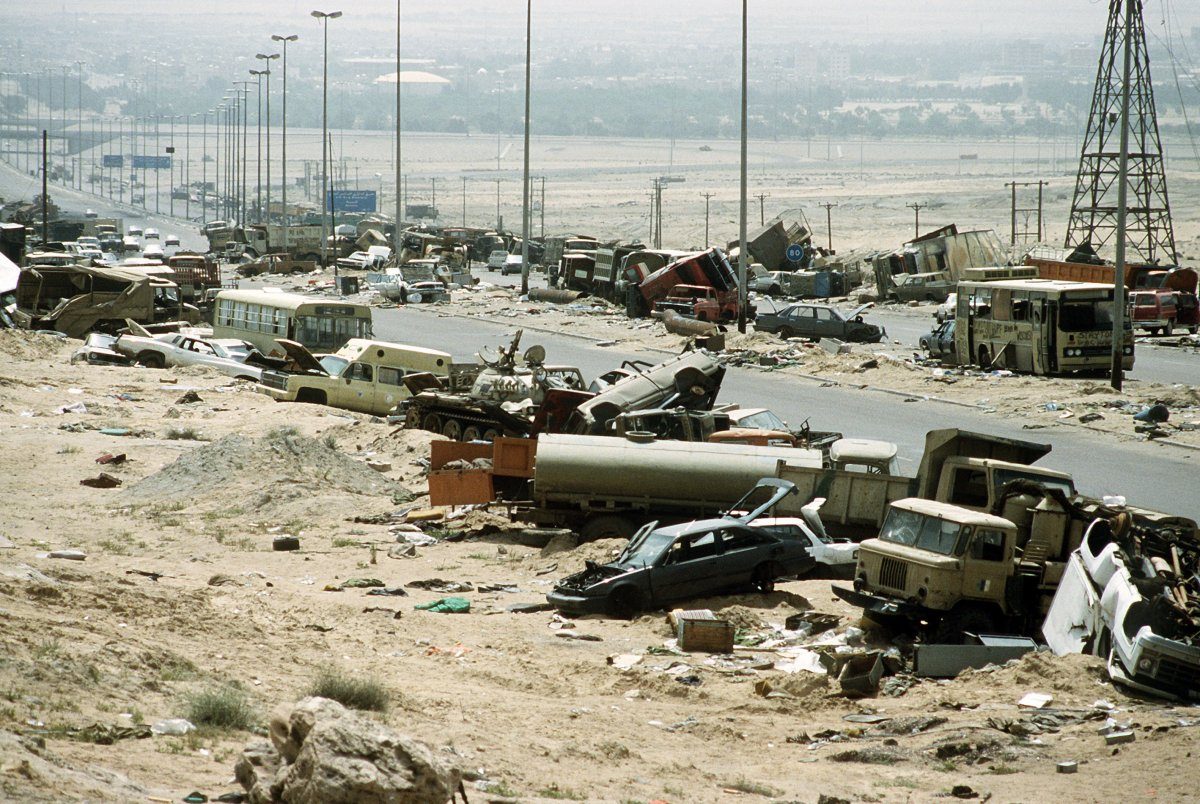 5. North Yungas Road, Bolivia
You know you're in for some good old-fashioned fun when you're driving across a road with the nickname, "Road of Death". Stretching for more than forty pants-crappingly scary, twisty-turny, mountain-hugging miles, drivers on the road are forced to contend with head on traffic and thousand foot sheer cliffs that drop into a rainforest.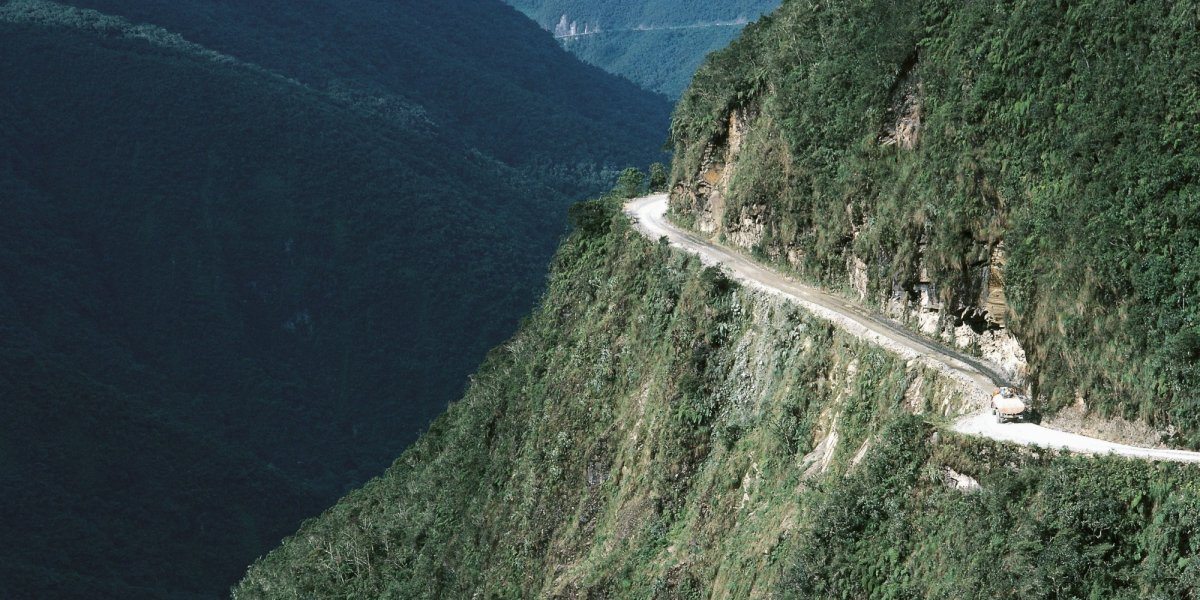 6. Trollstigen, Norway
Also known as "The Troll's Path" this winding beauty is a true work of art … provided you don't actually have to drive on it. A road that makes truckers wake up in a cold sweat, Trollstigen takes the concept of hairpin turns to a whole new level as it winds its way dramatically down a mountainside. Try not to let gravity take over and make sure your brakes are extremely fresh before you tackle this monster.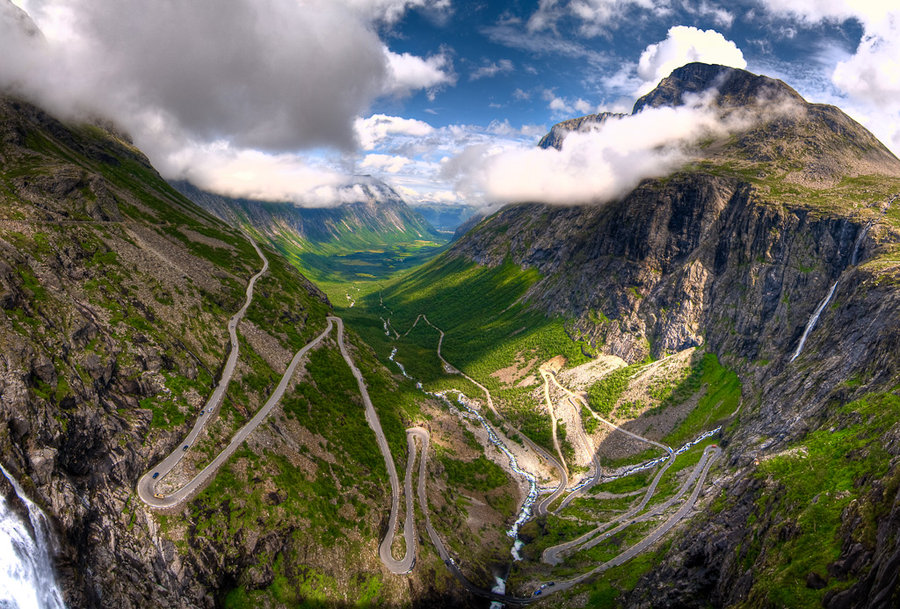 7. Guoliang Tunnel Road, China
Nestled in China's gorgeous Taihang Mountains, the road who's name loosely translates to "road that does not tolerate any mistakes" was carved straight through a mountain by a mere 13 workers. At a tight 15 feet high by 12 feet wide, the tunnel is three-quarters of a mile where caution is heavily advised.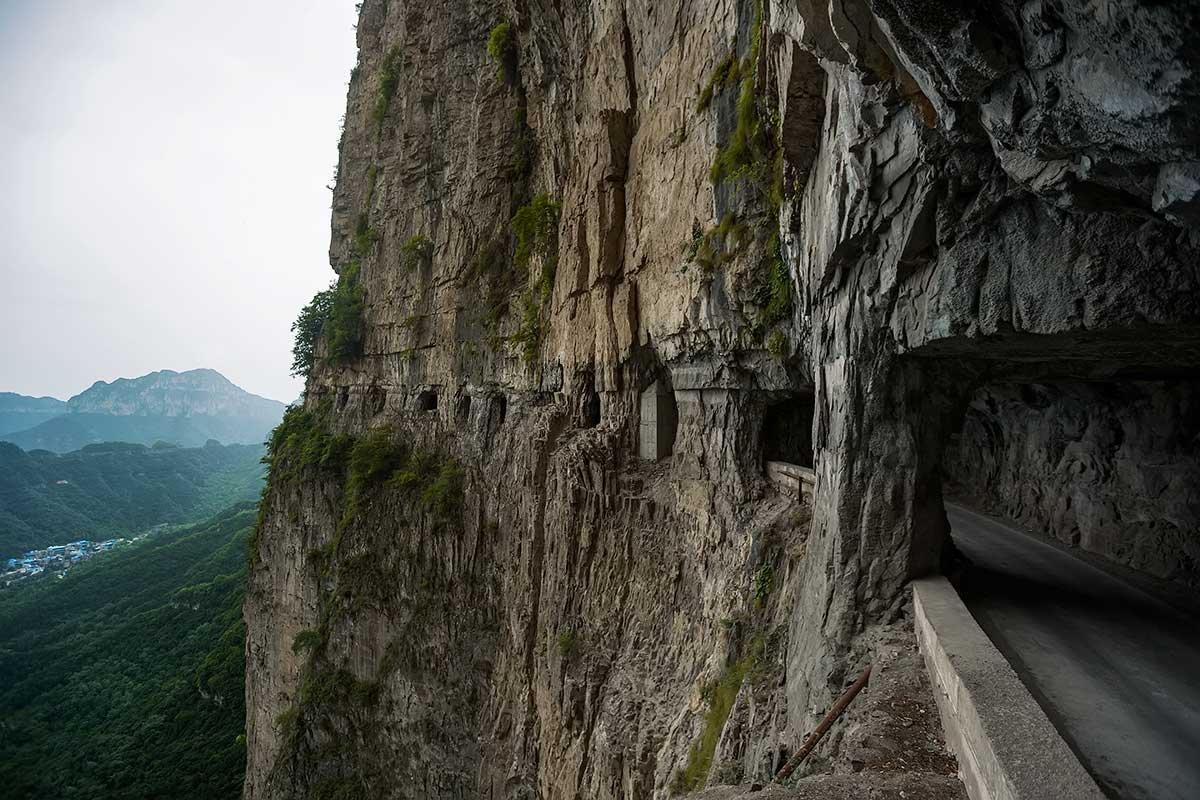 8. Canning Stock Route, Australia
The Canning Stock Route might be the closest you can get to actually traveling through the world of Mad Max (not that you'd want to). Snaking through the vast desolate deserts of Australia, this 1,100-mile route is now a challenge to adventurers across the globe.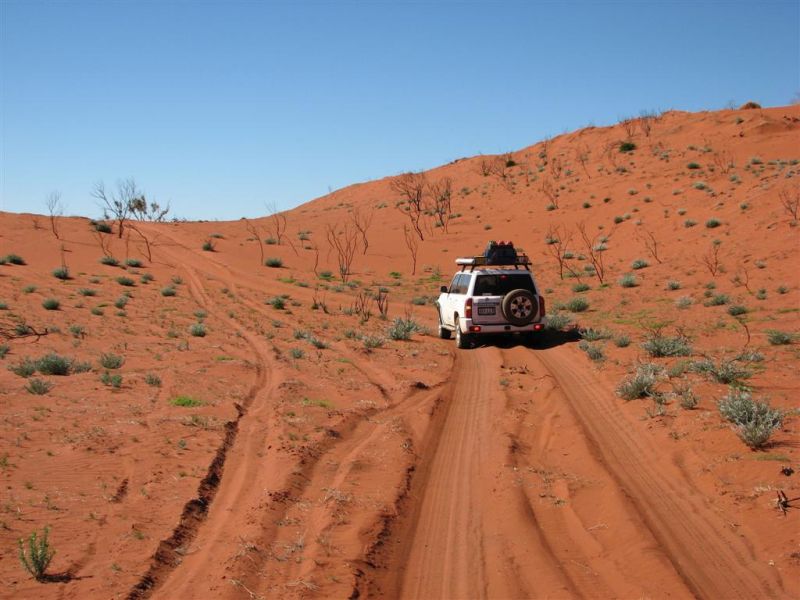 9. Karakoram Highway, Pakistan to China
Hey, at least it's paved. Yep, it's the highest paved road on the planet, rolling through mountains at an altitude above 16,000 feet. Therein lies the difficulty of traveling the Karakoram Highway as altitude sickness is a very real threat. Tourists continually brave the challenge in order to check out the road's awe-inspiring views, but the 800-mile highway is no place for amateurs.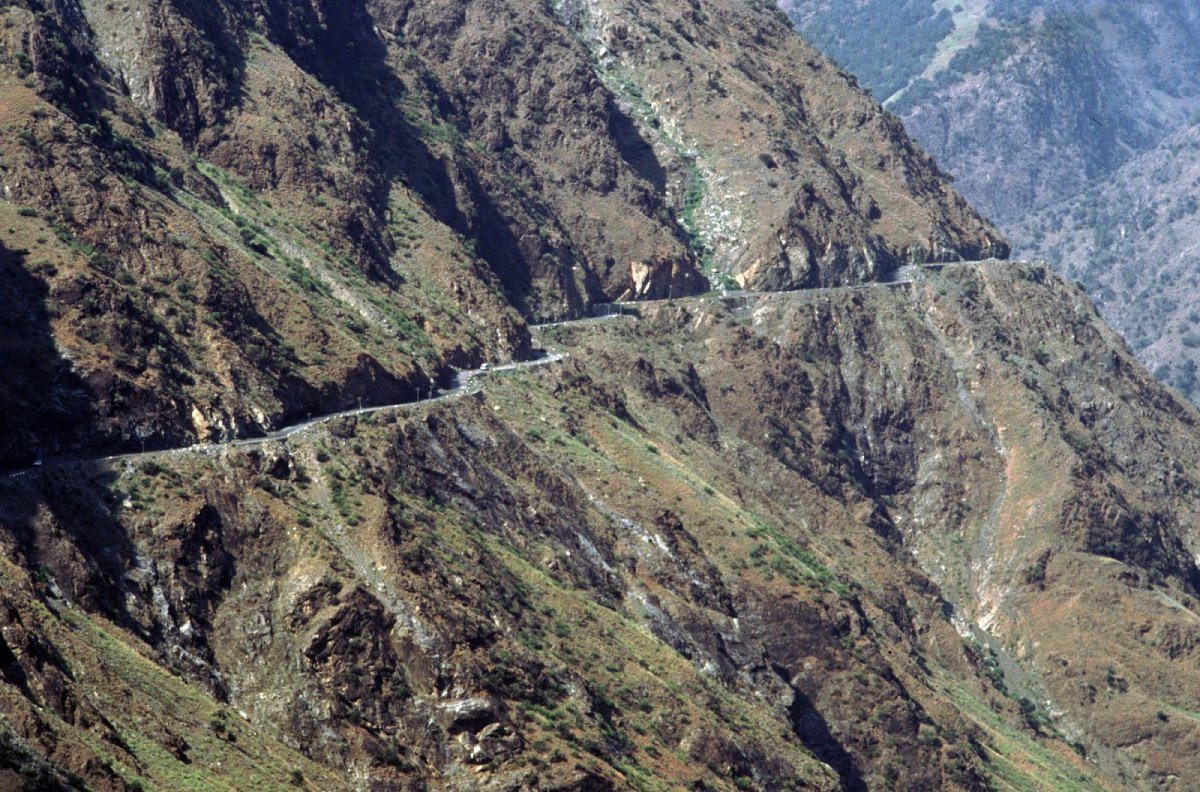 10. Trans-Sahara Highway, Africa
If getting potentially lost in the desert (or simply dying of dehydration on your way to somewhere else) is your idea of a good time, then head on out to the Trans-Sahara Highway, a 2,800 mile stretch that spans three countries (Algeria, Niger, and Nigeria) and provides zero shade. Even better, fuel isn't available for a big portion of the trip, so pray you have extra space in the trunk.
11. Wilderness Road to Selva Blue Lodge, Bolivia
Bolivia really has a knack for designing horribly frightening terrain. This hundred-mile long labyrinthine path winds through the Amazon Basin of Brazil. Along the way it crosses rushing rivers (on nothing but logs, no less) and expands to a whopping 20-feet wide at its widest. It's sheer desolation makes it risky, because if you run into trouble, there's no guarantee anyone else will be coming down the track to help you any time soon.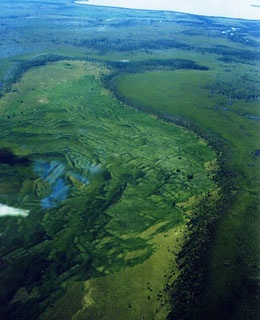 12. James Dalton Highway, Alaska
Any person who's ever seen Ice Road Truckers knows the James Dalton Highway as one of the meanest stretches of land on Earth. This non-road traverses 400 miles of barren terrain with a measly three towns to connect it (and who would ever want to live in that middle town?). Along the way, the road is easily lost and/or destroyed as travelers work their way along some of the coldest regions in the world.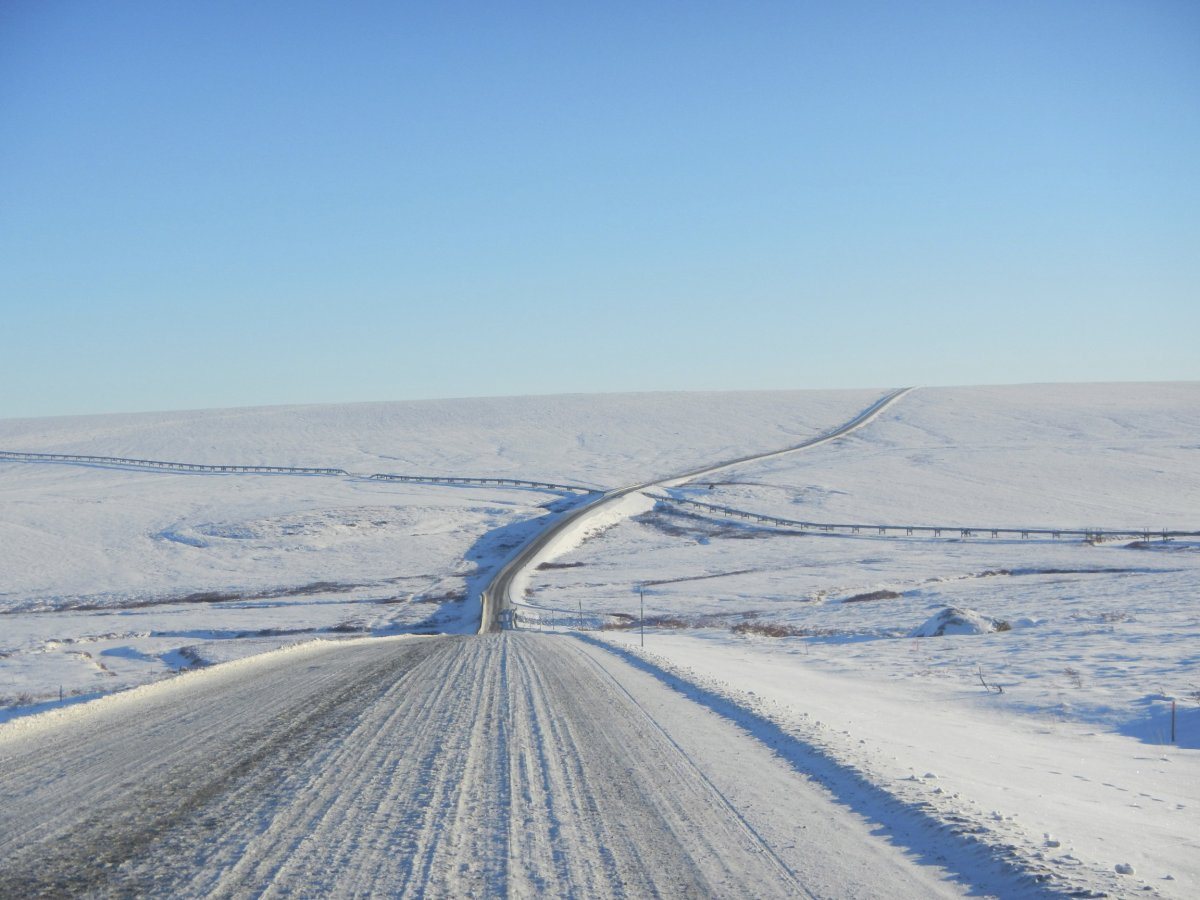 13. Colorado State Highway 82, Colorado
This winding path through the Rocky Mountains is the highest paved road in Colorado (at more than 12,100 feet above sea level) and — at one point — it boasted the highest suspension bridge in the world. Hope you don't mind extreme heights while driving, because they're kind of unavoidable.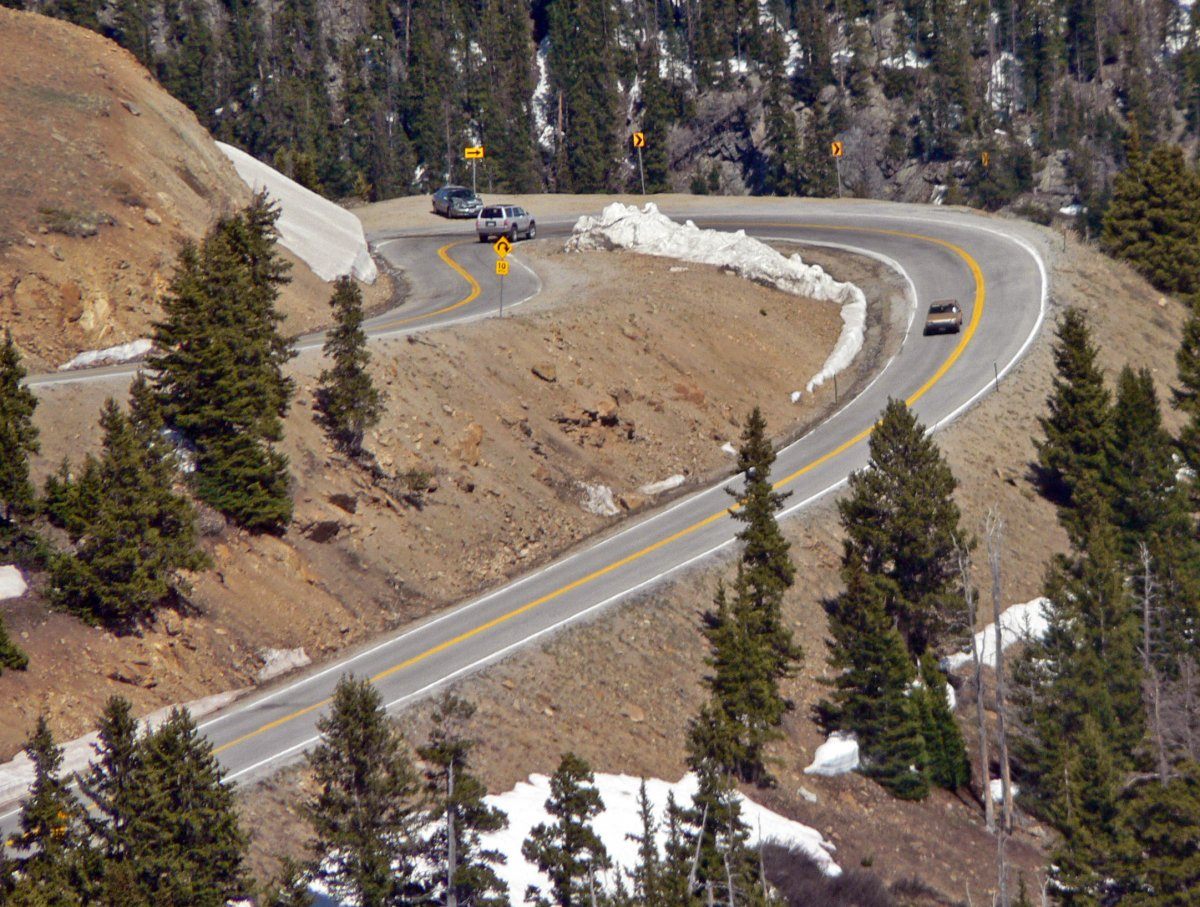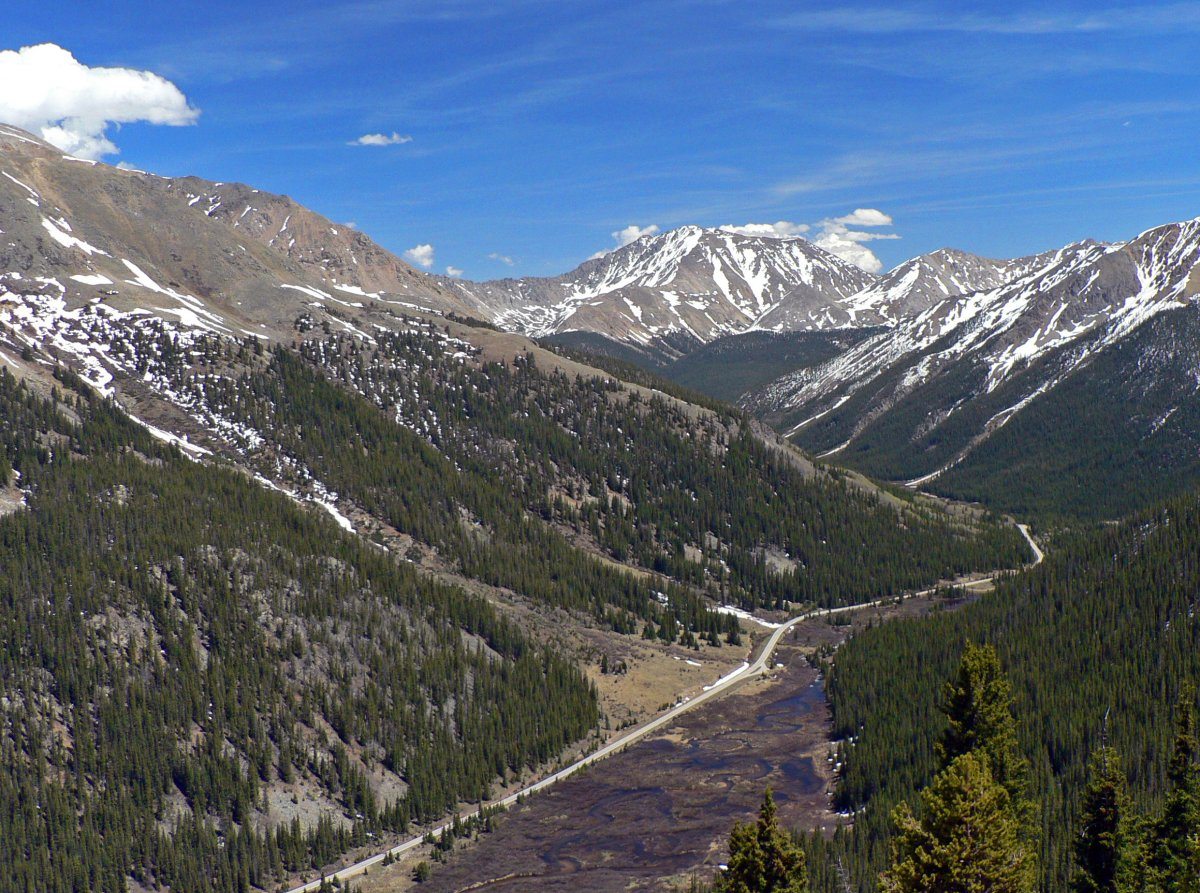 14. Col de l'Iseran, France
This narrow mountain pass also features incredibly steep 12 percent grades. And, because the people who organize the race are total sadists, the road itself has been featured in the Tour de France a whopping seven times (usually late in the race, when riders are at their most depleted).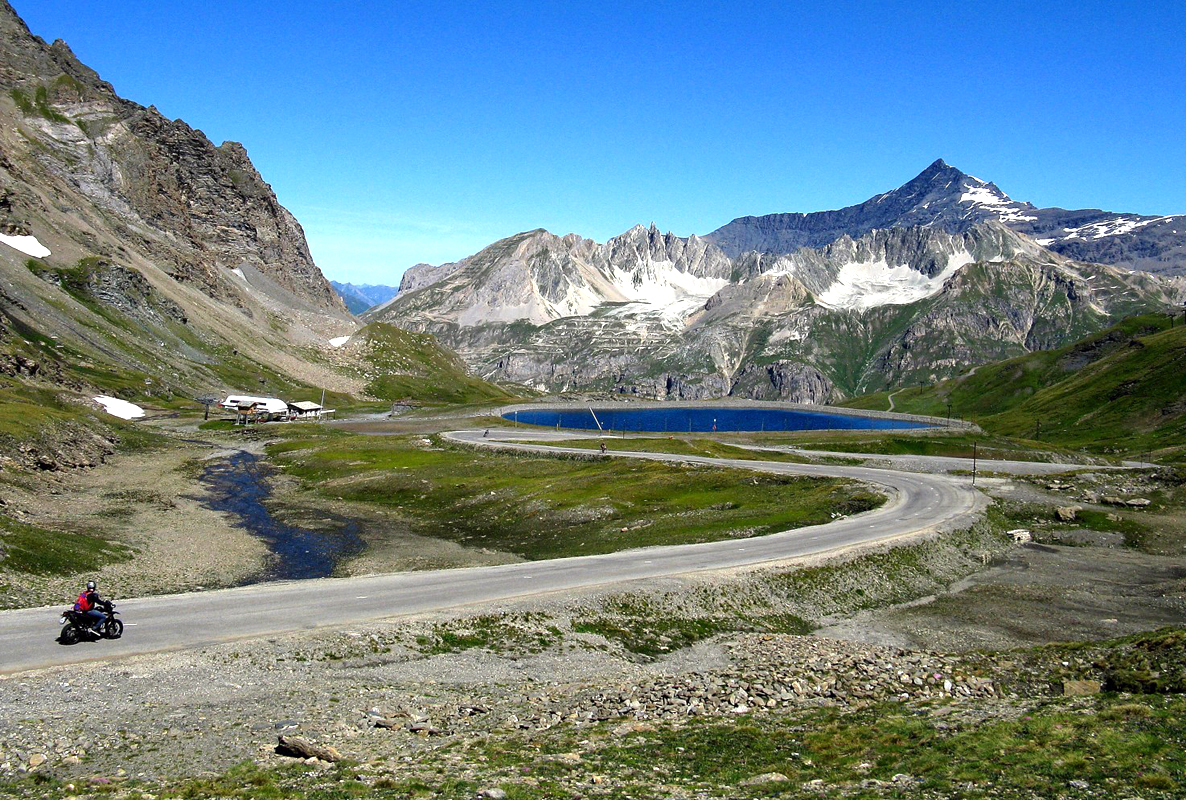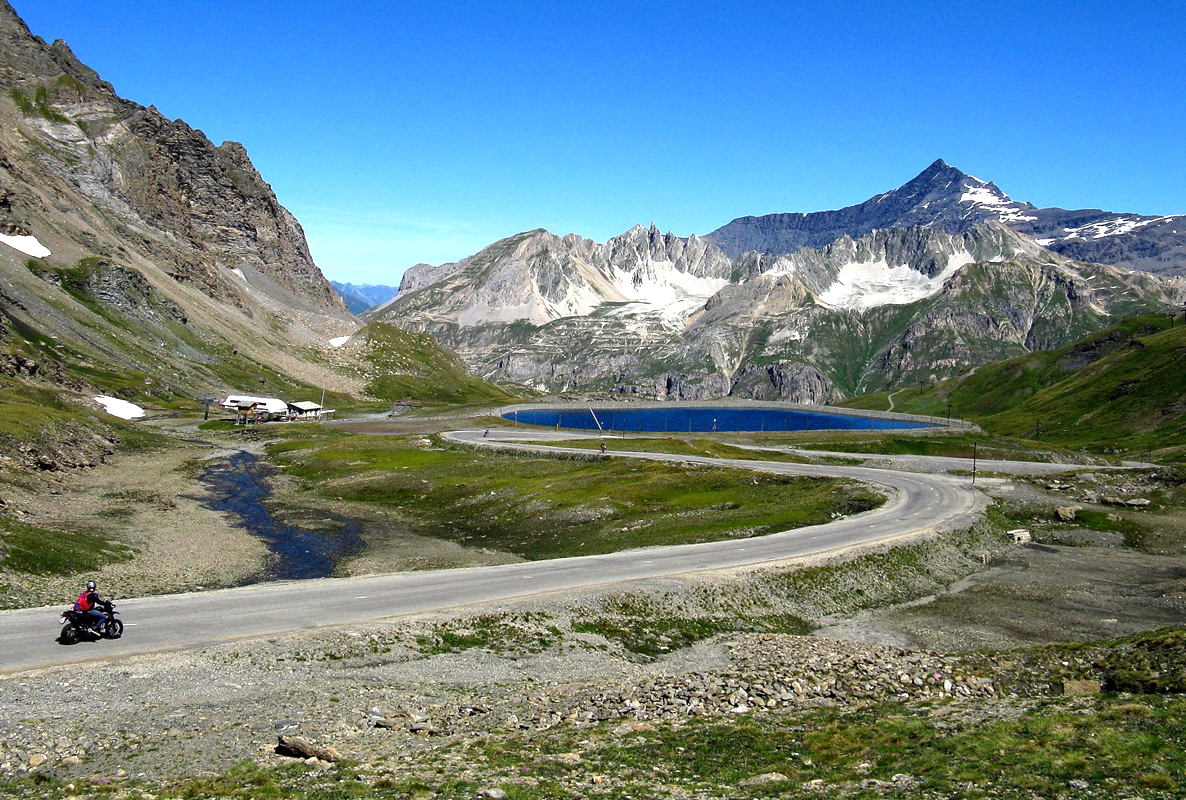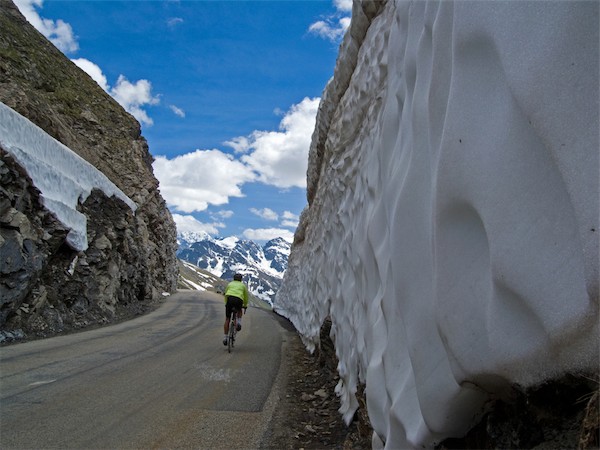 15. Graciosa Trail, Brazil
Isn't it amazing how a simple thing like traveling can go from blissfully idyllic to jaw-droopingly terrifying just by adding about fifty miles an hour? Graciosa Trail winds its way through a lush rainforest, its paths lined with hydrangeas as it passes over moss-covered bridges. On foot, it's like a living fairy tale; behind the wheel, it's a flirtation with death.