Woodstock was a pivotal event that defined a generation and changed the history of rock and roll. It was billed as an "An Aquarian Exposition: 3 Days of Peace & Music" in the summer of 69. Memories of the festival are now seeped in myth and legend, mostly with a positive spin. However, it was not all flowers and sunshine (very little sunshine, in fact). There is a darker side to Woodstock that most people selectively choose to overlook amongst all that peace, love and merriment. While overall it was a magical concert, take a click through 14 far out facts and groovy pics that touch on the darker side of Woodstock 69.
1. Woodstock 69 Didn't Actually Take Place in Woodstock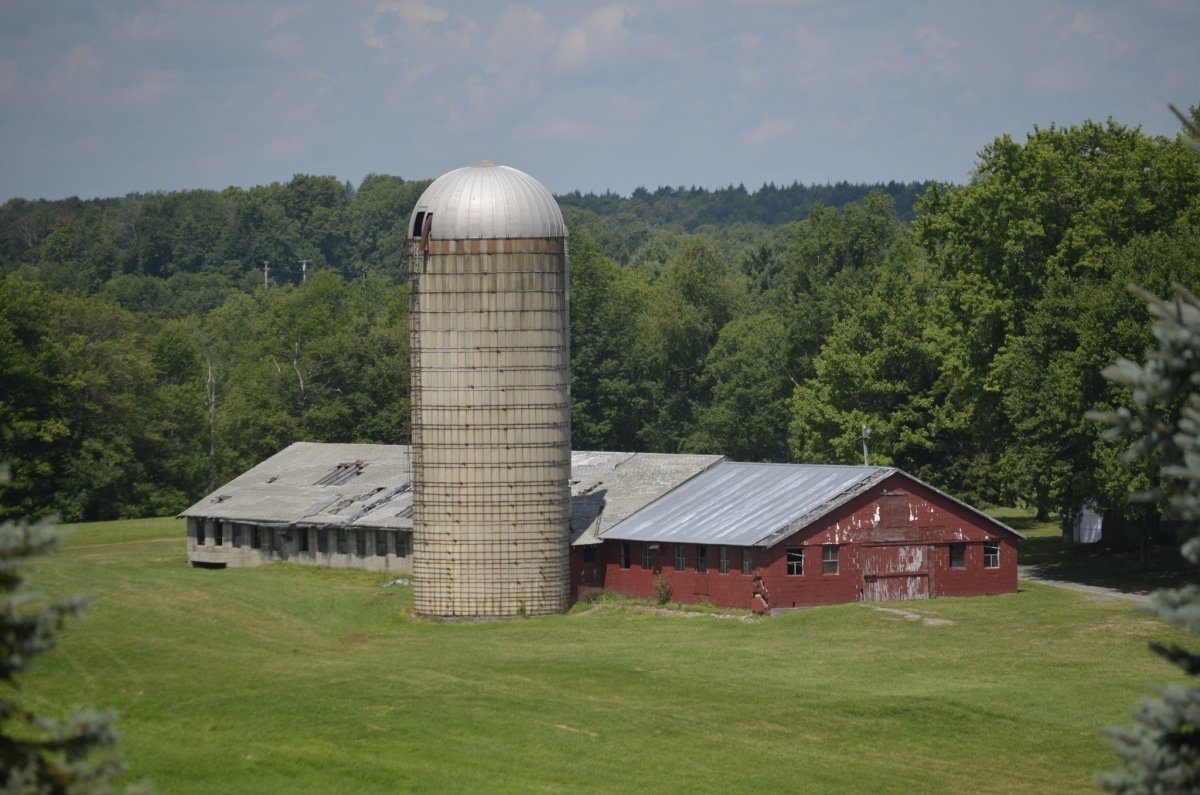 Concert organizers originally intended to stage the event in Woodstock, New York, but it actually took place in the rural hamlet of Bethel some 40 miles away. Dairy farmer Max Yasgur agreed to open his fields for the three day event after a neighboring town vetoed the plans, anticipating mayhem. Apparently Yasgur's alfalfa fields had been fertilized with manure, so a pungent odor filled the air at Woodstock even before the concertgoers ran amok.
2. Woodstock 69 Was Way Bigger than Expected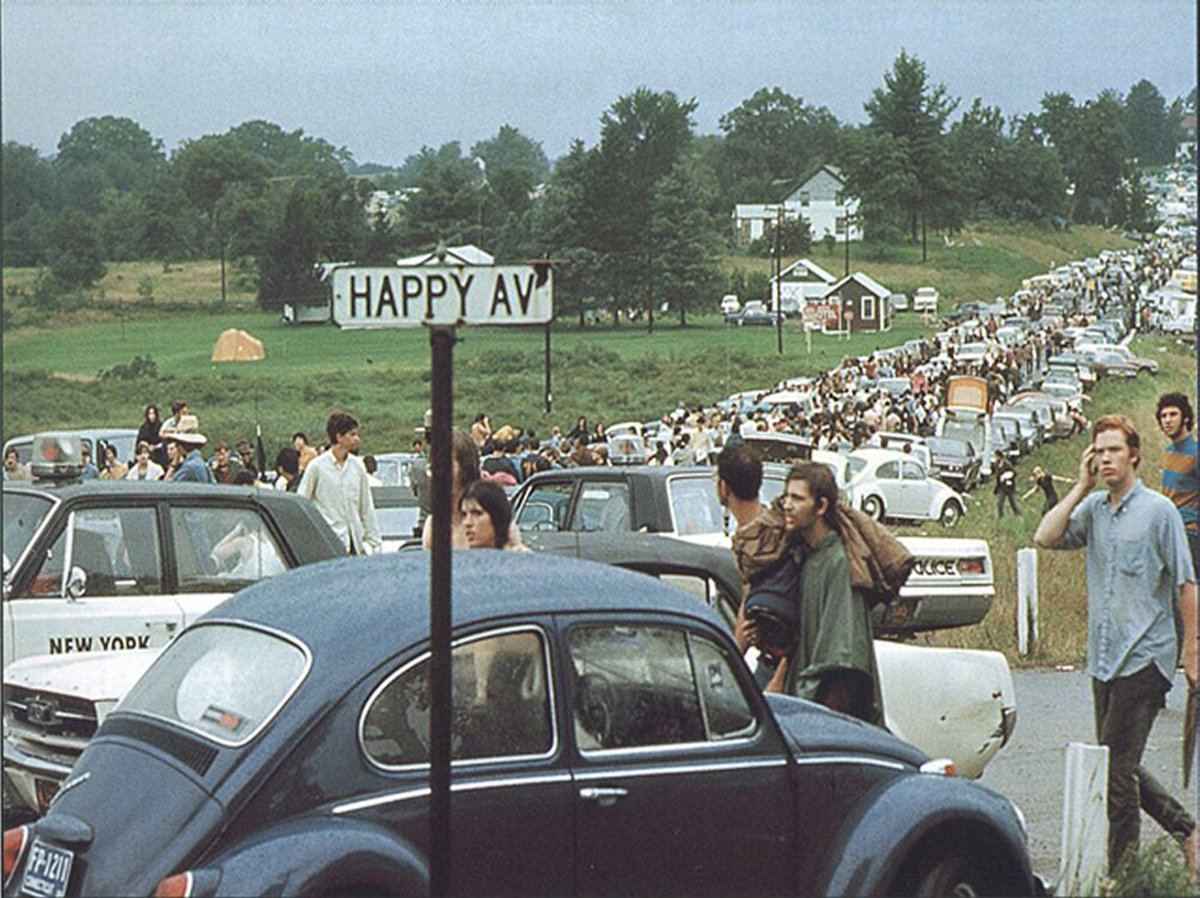 Bethel authorities were told about 50,000 people were expected to attend the festival. This was a deliberate underestimation, as concert promoters had actually sold 186,000 tickets in advance (for a mere $6 a day!) and planned for about 200,000 attendees. However, almost 500,000 actually showed up. A million more got stuck in gridlock traffic and couldn't make it. It was a unprecedented event, and nobody really knew what to expect.
3. Most Got in for Free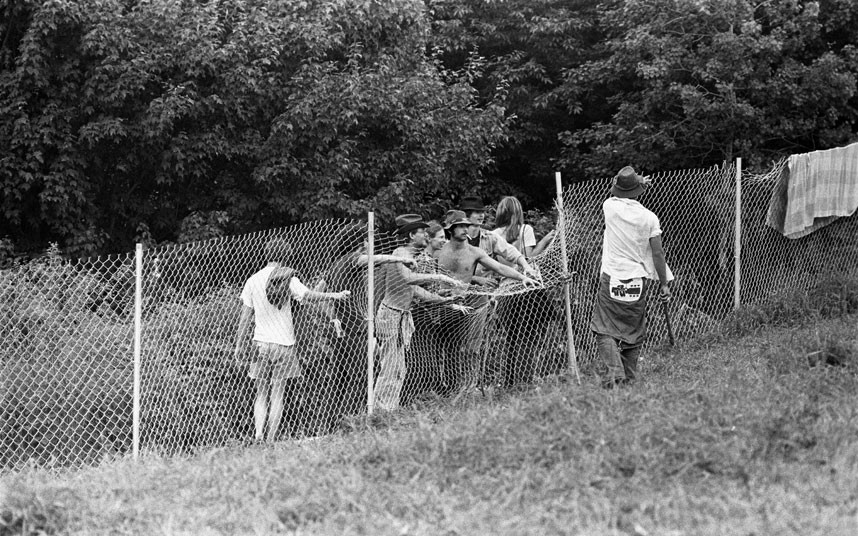 The plan for this profit-intending venture was to have twenty-odd ticket booths charging $24 a head for the three-day event, but the overwhelming press of people made it impossible to set these up. On day one, the hordes tore down the fences and Woodstock 69 became a free music festival – not so much as a gesture of good will but an effort to maintain crowd control. While this was great news for concert goers, the organizers were in debt $1.3 million afterwards.
4. How to Feed the Masses?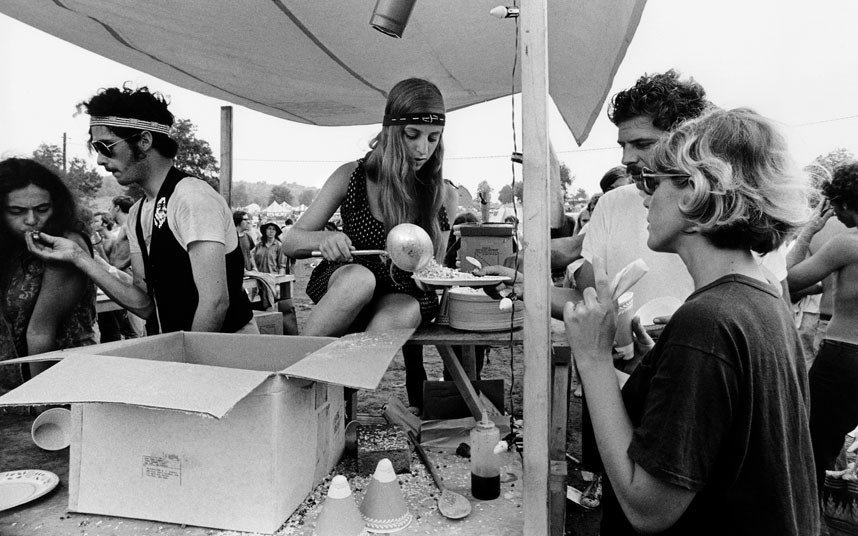 Ill-prepared to handle the needs of so many people, the "Food For Love" concession stand raised it burger prices from a quarter to a dollar when stocks ran low on day one. Concert attendees thought this capitalistic exploitation was contrary to the spirit of Woodstock, so they burnt some of the stands down.
5. Why Hippies Love Granola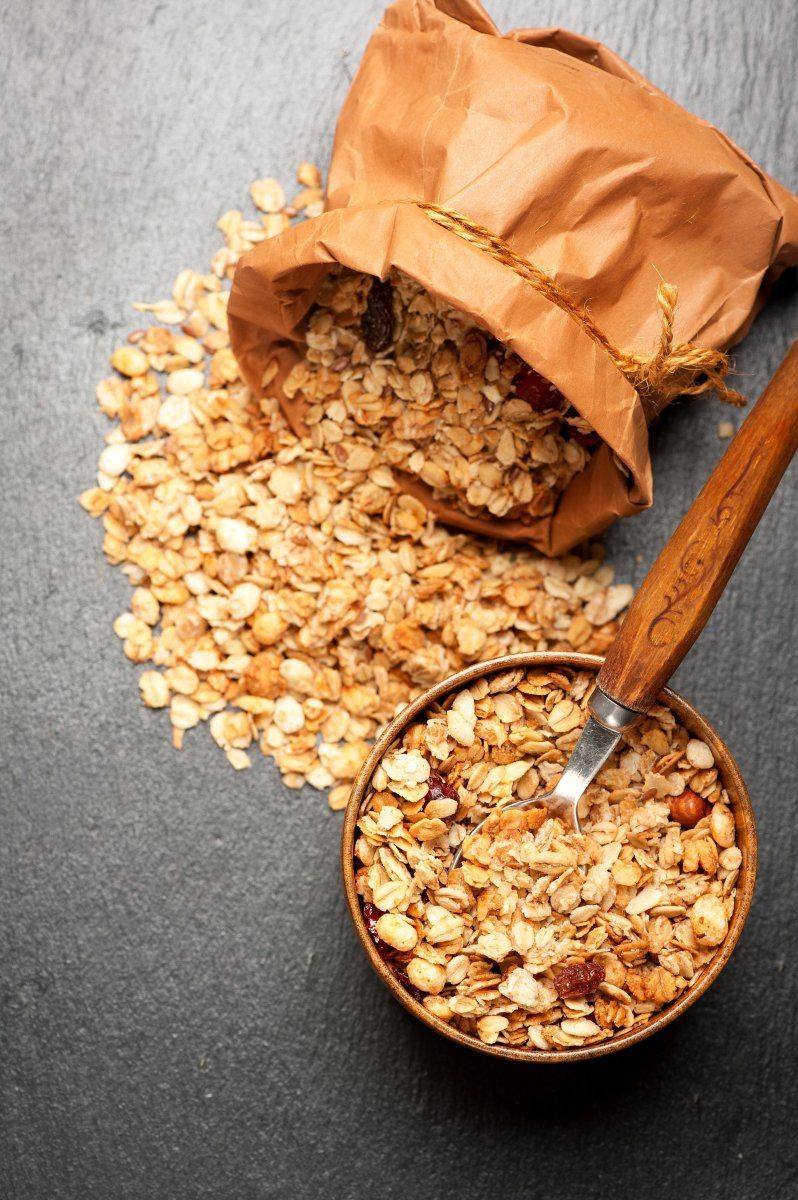 Reports of food shortages brought out the best in the local people. They gathered extensive food donations and the National Guard airlifted supplies to the concert venue. Nuns came to distribute sandwiches, pickles, fruit, canned goods and water to the revelers, some of whom hadn't eaten for days. The Hog Farm Collective, who had been hired as security, also stepped in to help with food concessions. They served brown rice, vegetables and, you guessed it, granola, as easy nourishment for a big crowd. A famous announcement was made, "What we have in mind is breakfast in bed for four hundred thousand! Now it's gonna be good food and we're going to get it to you. We're all feedin' each other." Granola has been the cliché food of the hippie generation ever since.
6. Some Acts Were No Shows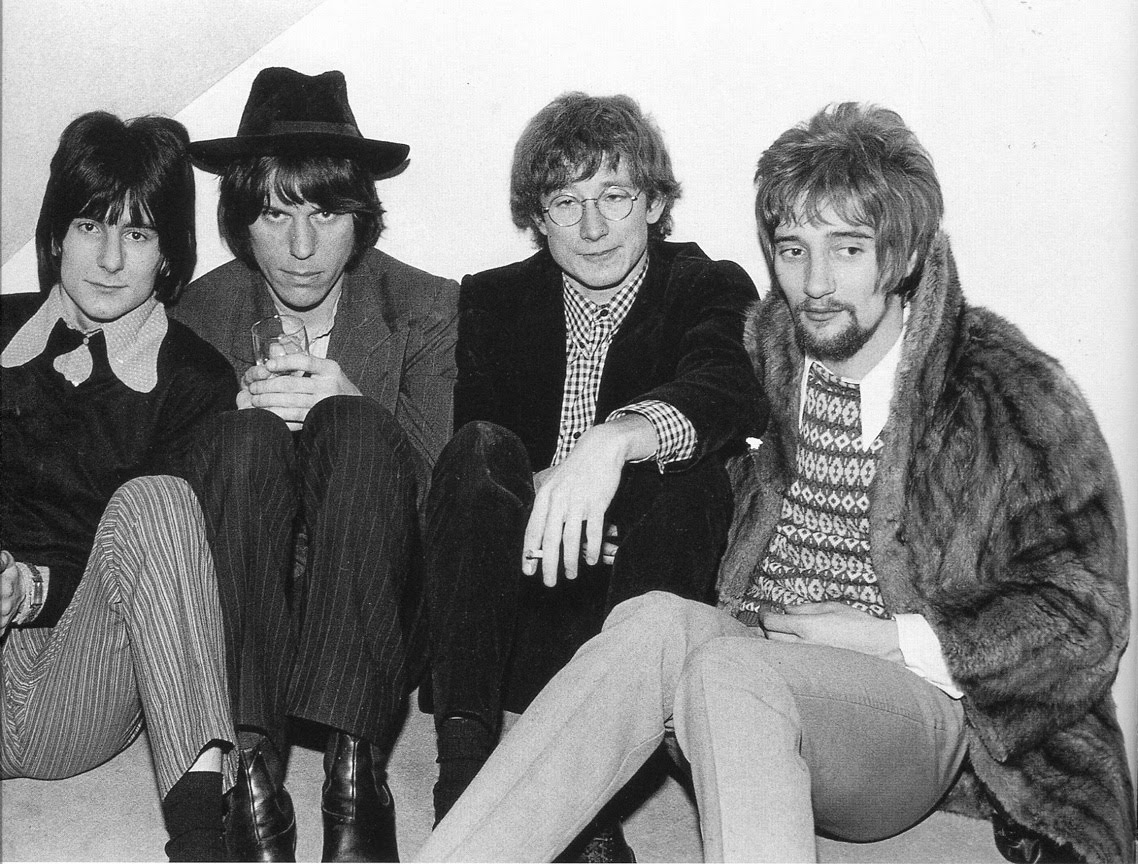 The Jeff Beck Group, featuring Rod Stewart and Ron Wood, were supposed to play at Woodstock 69. However, the band broke up on the eve of the concert – a move Beck later regretted. Bob Dylan was one of the main stars set to play, but one of his kids was in hospital that weekend so The Band played on without him. Crosby, Stills, Nash and Young almost didn't make it on stage. Nash and drummer Dallas Taylor were in a near helicopter crash trying to fly in as the roads to Woodstock were blocked.
7. Safety Concerns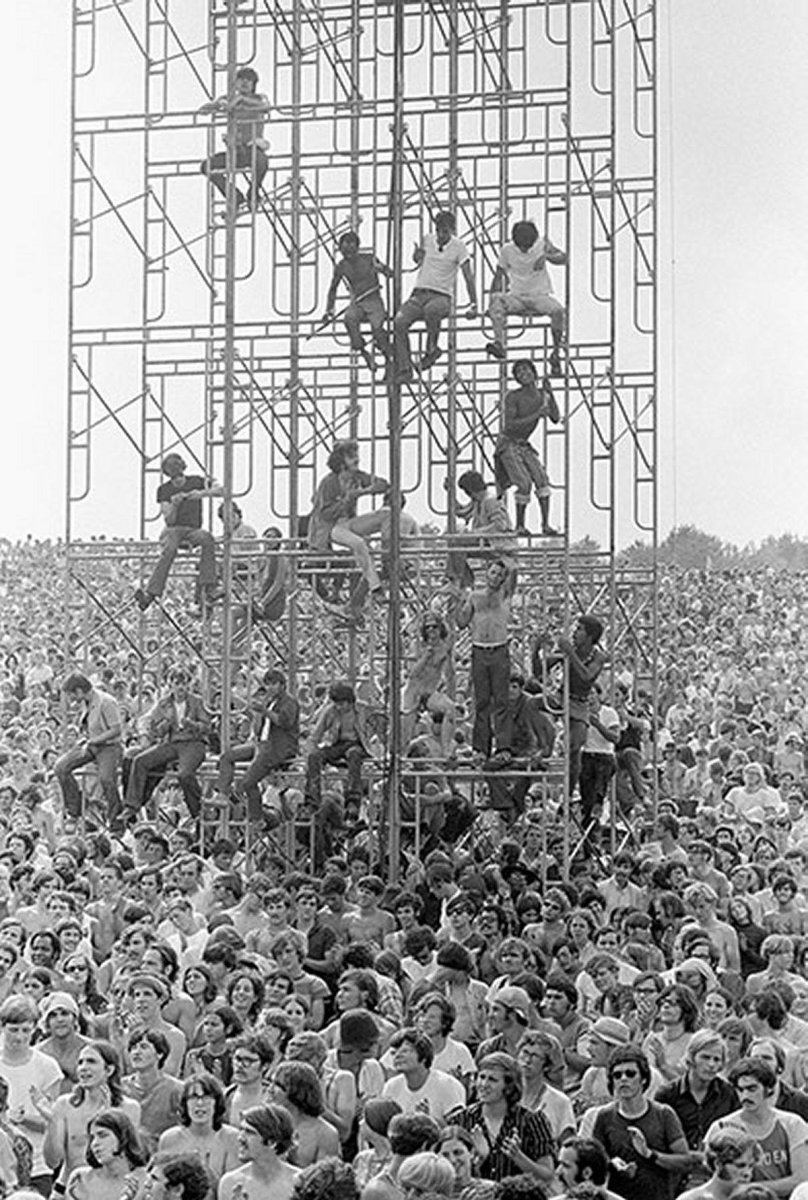 Some of the merrymakers – both naked and clothed – decided to climb the scaffolding to get a better view of the stage. When the rains came, concert organizers were concerned the metal bars would serve as a lightening rod and zap the crowd. Luckily this didn't happen. Only two unfortunate deaths were recorded at Woodstock 69, a drug overdose and one poor kid who was run over by a tractor while sleeping in the mud.
8. Guess What the Biggest First Aid Issue Was at Woodstock 69?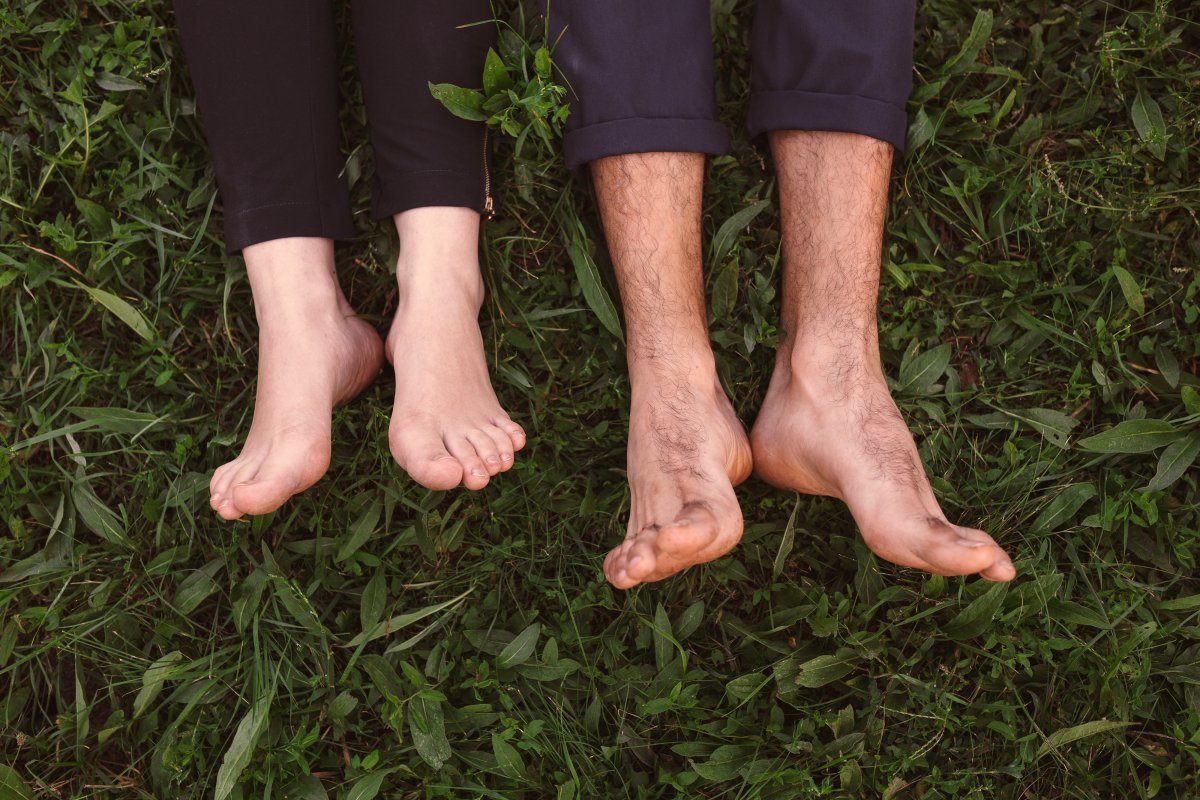 There was a first aid field hospital set up near the stage at the festival. Volunteer doctors and nurses tended to food poisonings and bad acid trips, but the most common injury? Cut feet. Just one of the hazards of being a barefoot hippie.
9. Sanitation Was a Big Problem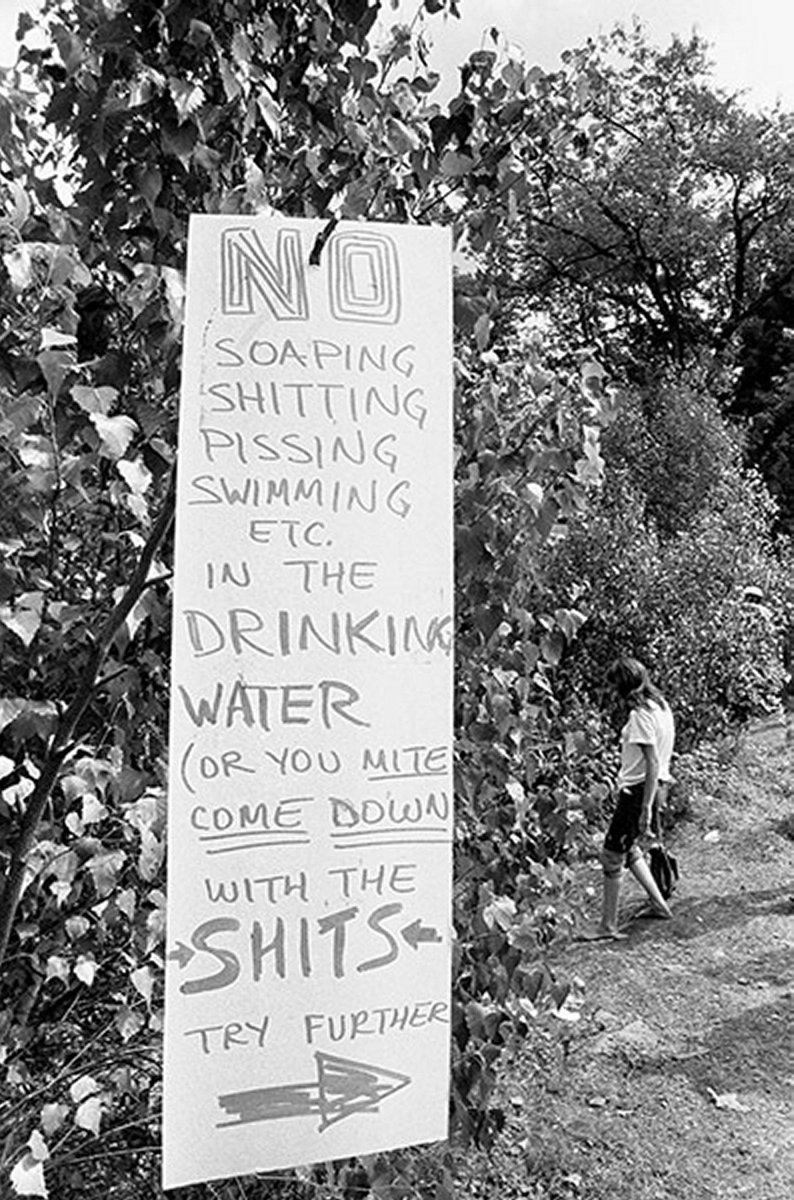 One of the downsides of being overwhelmed by more concertgoers than anticipated was hopelessly inadequate sanitation.
10. Port-O-Potties Couldn't Keep Up With the Demand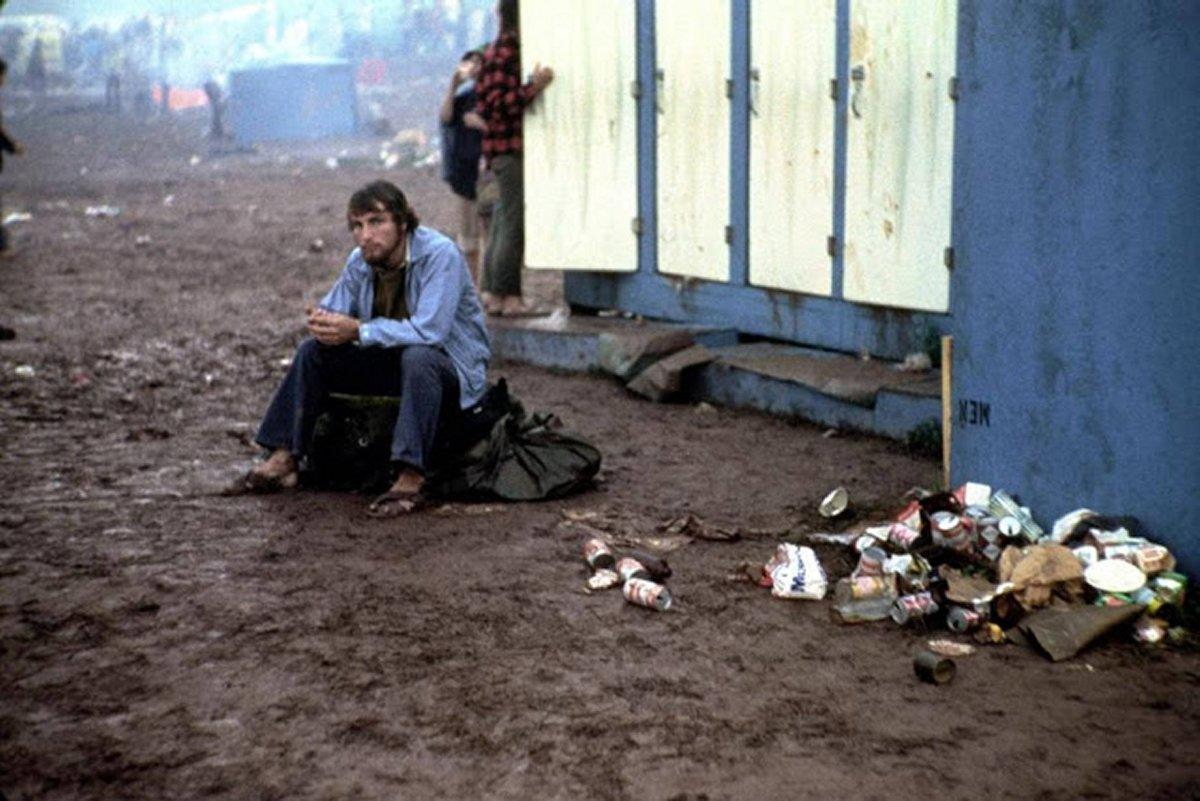 There were only 3 toilets for every 10,000 people. The portable potties were insufficient, so the fields literally became a dumping ground.
11. Rain and Mud Soaked the Crowds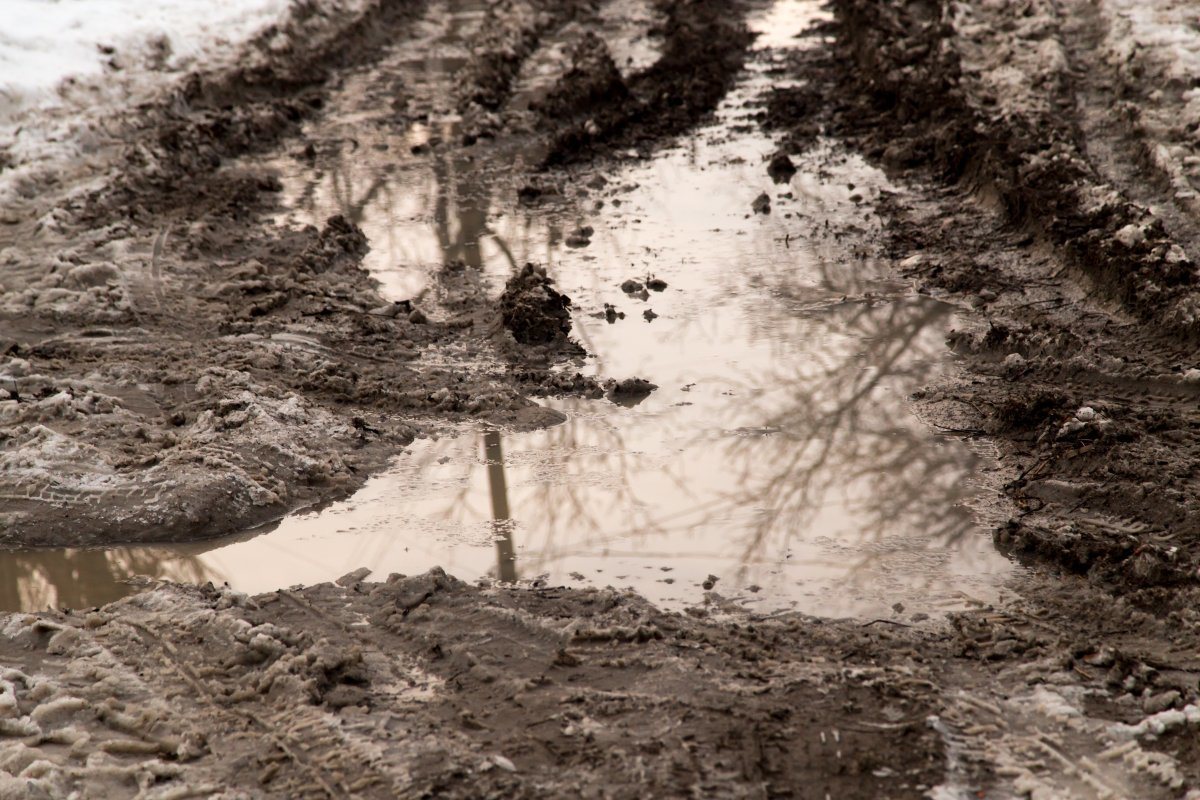 Woodstock 69 was plagued by rain. As storm clouds approached, the crowd was prompted to chant "No rain, no rain". But all those good vibrations didn't stop the deluge, and five inches of rain fell. One of the iconic moments was when Joan Baez sang We shall overcome during a raging thunderstorm. Mother Nature didn't seem to stop the audience from enjoying themselves, though.
12. Some Musicians Were Uncomfortable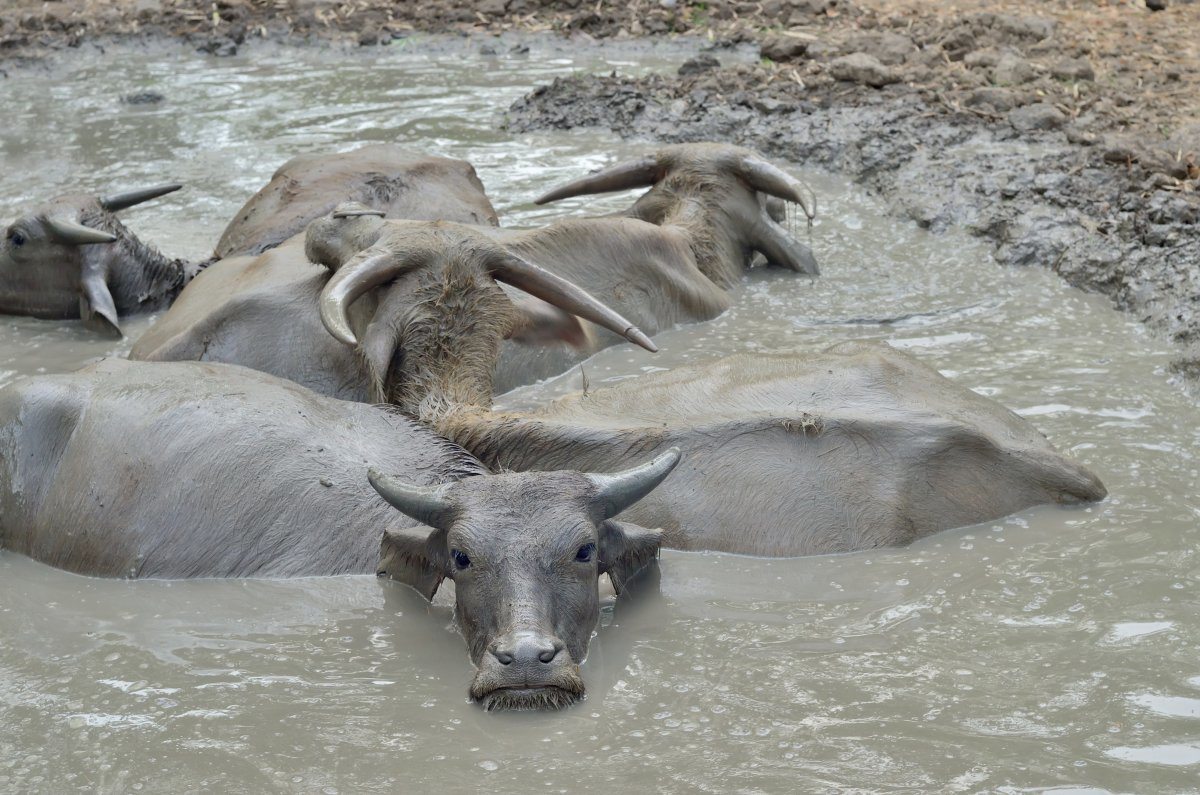 Most of the performers got into the spirit of the concert and didn't let the weather get them down. However, sitar star Ravi Shankar described Woodstock 69 as a "terrifying experience". He likened the muddy crowd to the water buffaloes at his home country of India.
13. The Trash Piled Up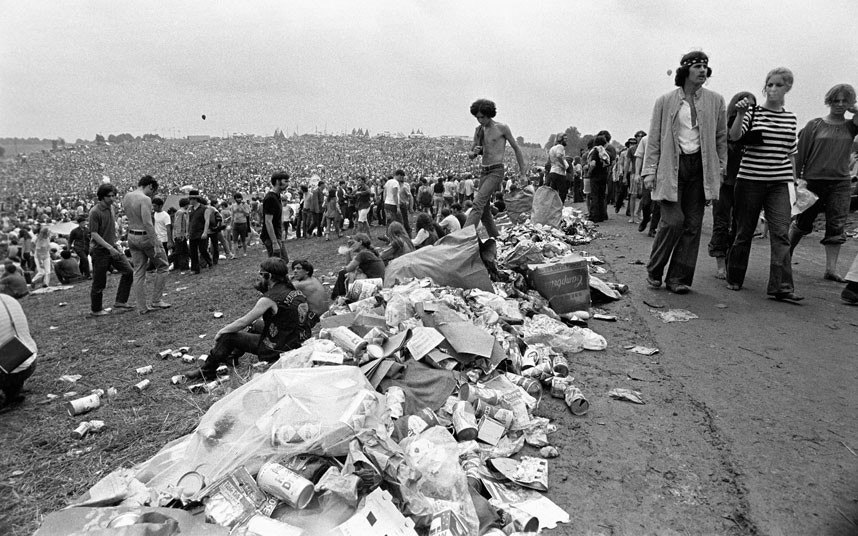 Not surprisingly, the debris of 500,000 people on a three-day camping trip was considerable. It took two weeks to clean up the mess, and because of the concert's financial difficulties, the cleaning crew was not paid promptly.
14. Drug-related Death Count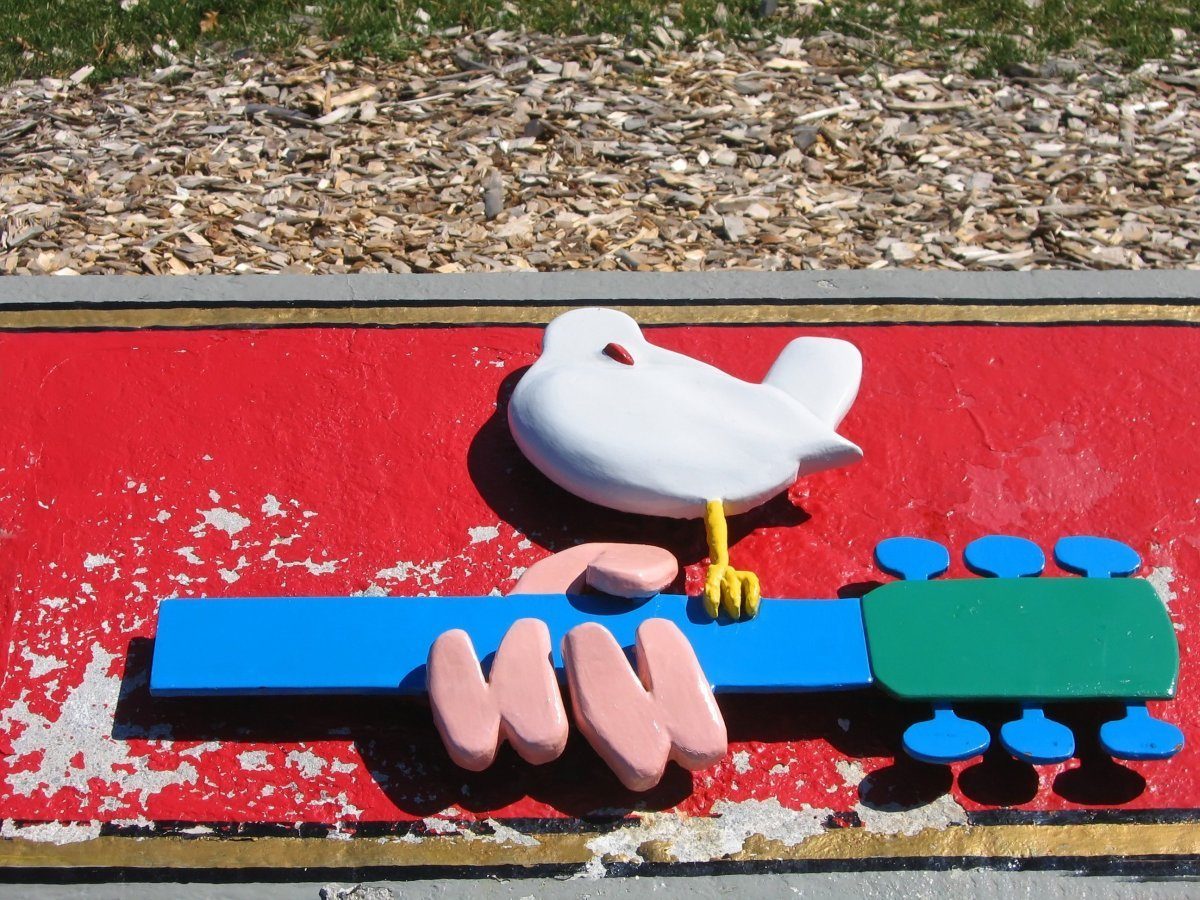 It is estimated that nine out of ten Woodstock concert goers smoked marijuana there, but only 33 were arrested on drug charges. Some brown acid was in circulation during the concert, and many a bad trip was reported. Aside from one fatal overdose, the festival was relatively without incident on the drug front. However, a handful of artists who played at Woodstock 69 ultimately met their demise at the hands of drugs. This list includes Janis Joplin, Jimmy Hendrix, Keith Moon, Tim Hardin, Gary Thain and Alan Wilson.