Sweden's capital city is outstanding for a lot of reasons, but its colorful cave-like metro stations take the cake. While commuting to and from work or going about mundane errands on public transit, people are treated to 70 miles of subterranean artistic expression. Over 90 of the 100 stations in the 110km labyrinth have been adorned with paintings, mosaics, installations, carvings and sculptures dating back to the 1950s. Over 150 artists throughout the decades have participated in this accessible art experiment that spans five decades of European art history. Take a look at Stockholm's subway, often called "the world's longest art gallery."
1. The Devine T-Centralen Station
T-Centralen is the central hub of Stockholm's subway system where all trains connect. Standing around waiting for the train is made all the more pleasant with blue vines and flowers enhancing the place. This one was designed by Per Olof Ultvedt in 1975.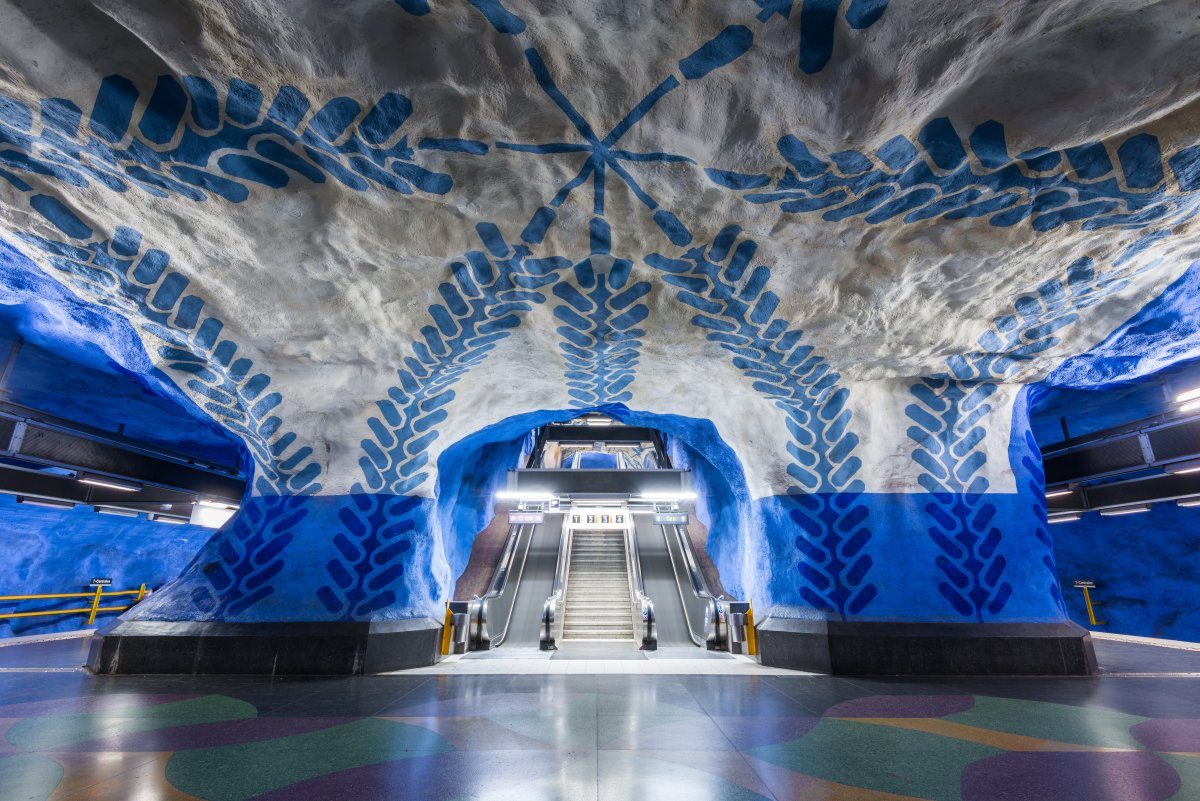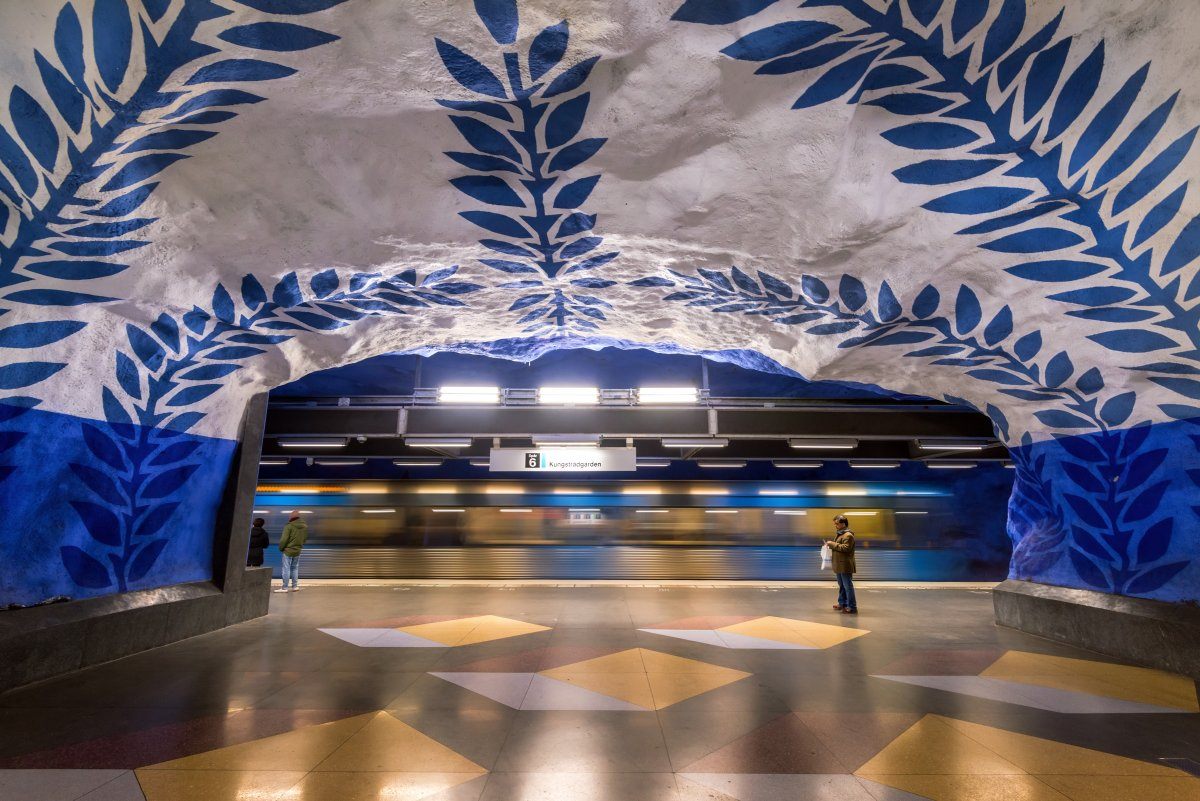 2. Pride in the Metro?
You can interpret it any way you want, but Stadion station on the red line was actually designed in 1973 by Enno Hallek and Åke Pallarp to commemorate the 1912 Stockholm Olympics. How nice to walk under a rainbow on your morning commute.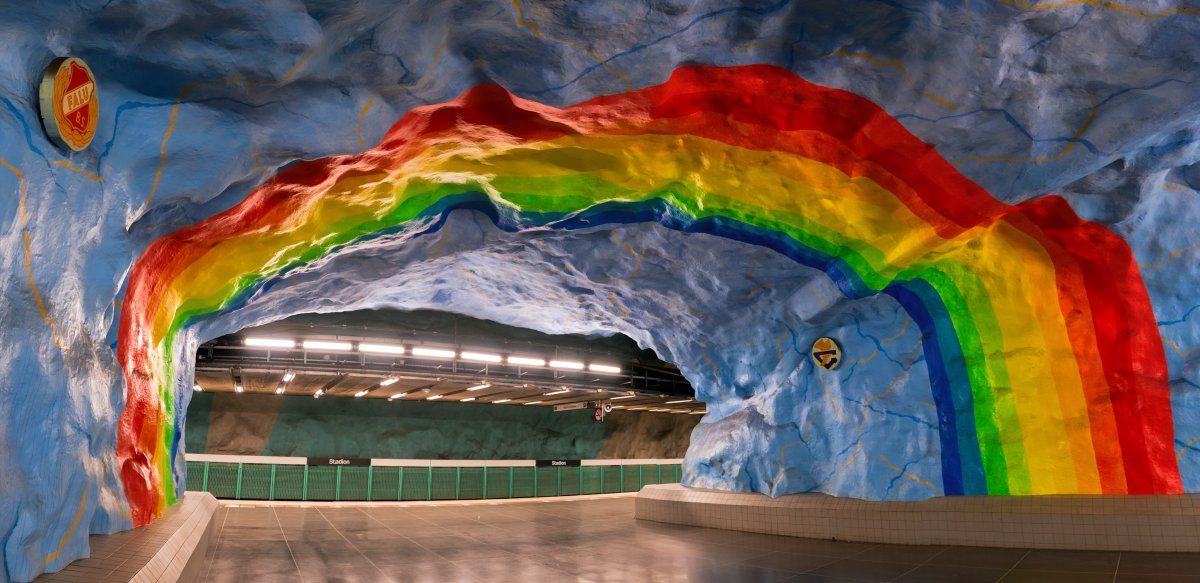 3. Look Up at Funky Kungsträdgården Station
Painted by Ulrik Samuelson in 1977, this cavernous stop is decorated with vibrant abstract harlequin designs along the ceiling. There's also a display of artifacts, relics and remnants from Makalös Palace which once stood on this spot.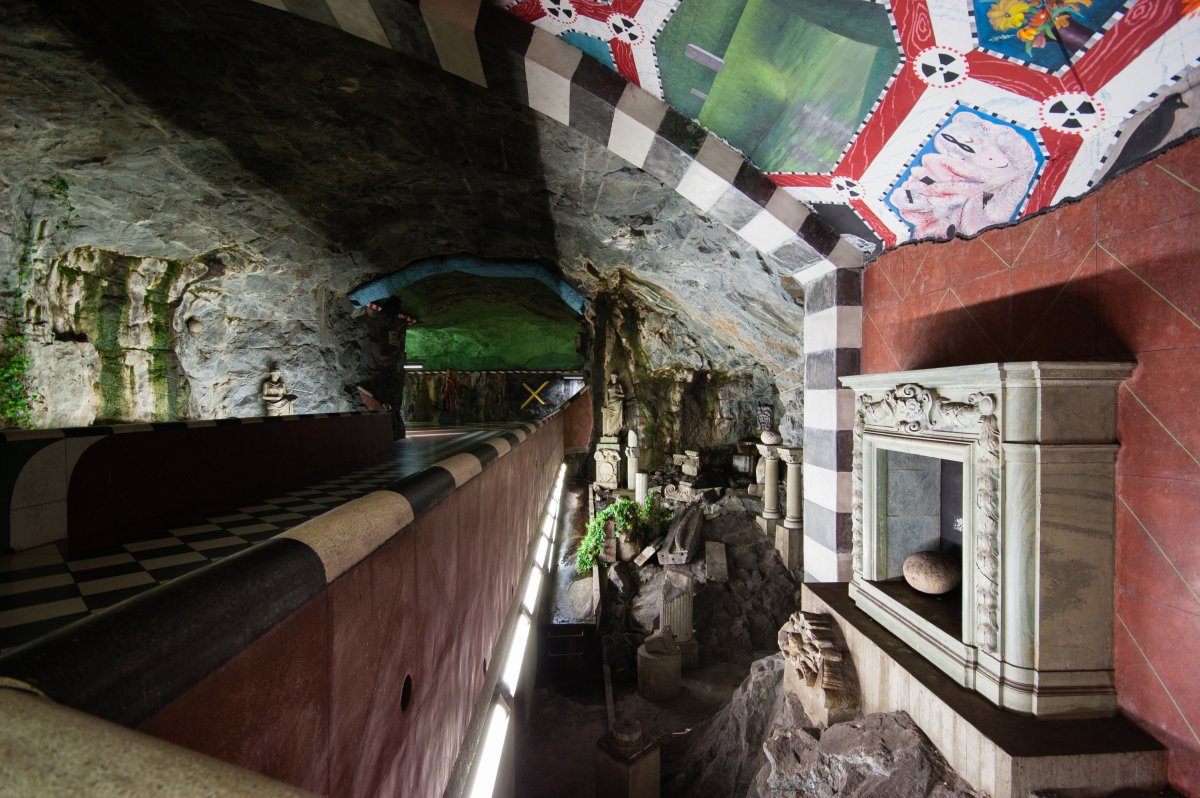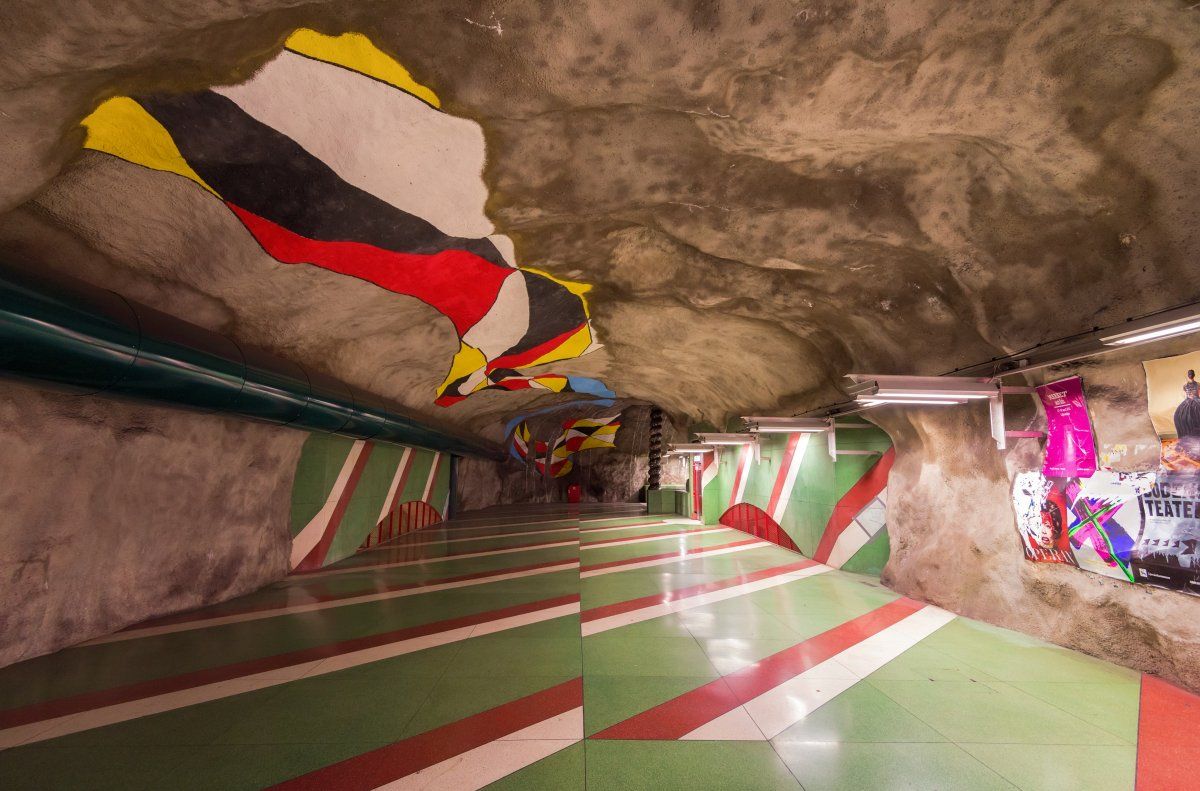 4. This One Will Have You Seeing Red
The cave of Solna Centrum station on the blue line is saturated with blood red paint, accented by a 1000m long green forest and outdoor activities running along the base of its walls. It was painted in 1975 at the height of Sweden's industrial era by artists Anders Åberg and Karl-Olov Björk as a statement agains the "rural depopulation and destruction of the environment."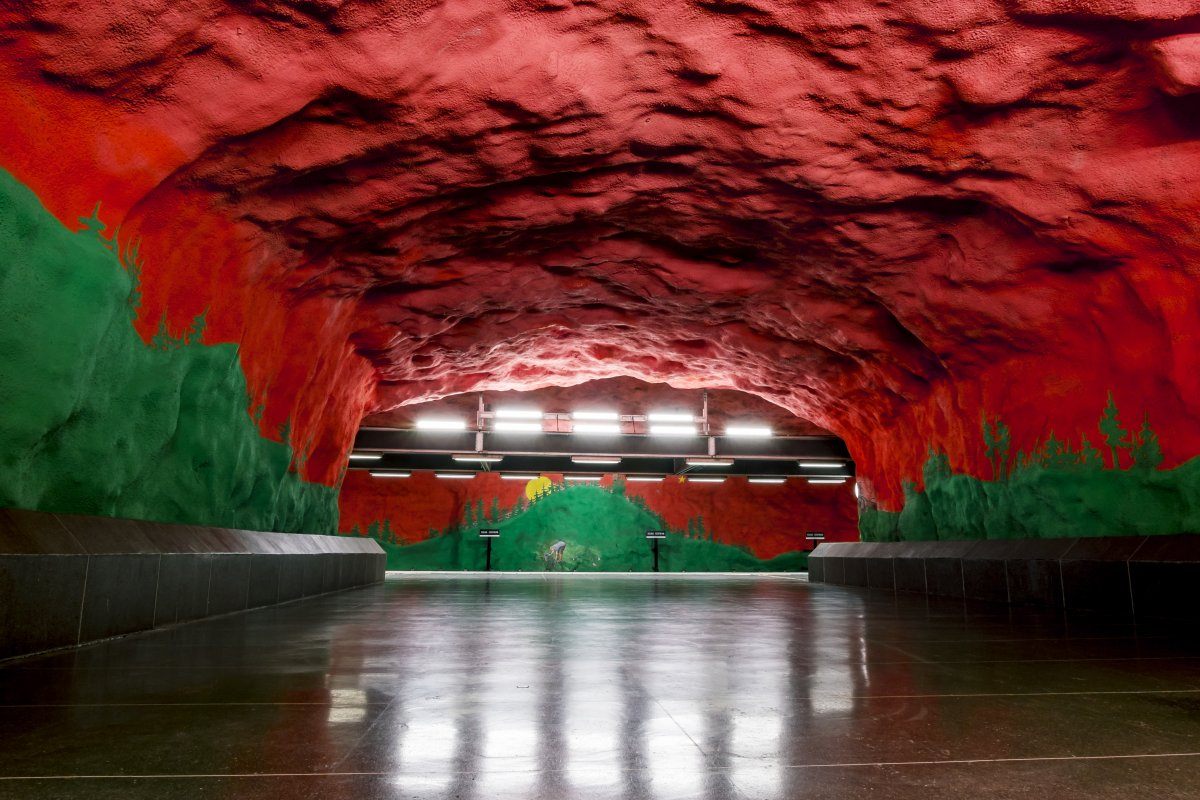 5. Tap Into Your Inner Caveman at Radhuset Metro Station
This station on the blue line makes use of organic architecture and exposed bedrock, giving you the feeling like you're inside a volcano or prehistoric cave.
6. Transport to the Future
Forward thinking Tekniska Högskolan station is decked out with dangling dodecahedrons.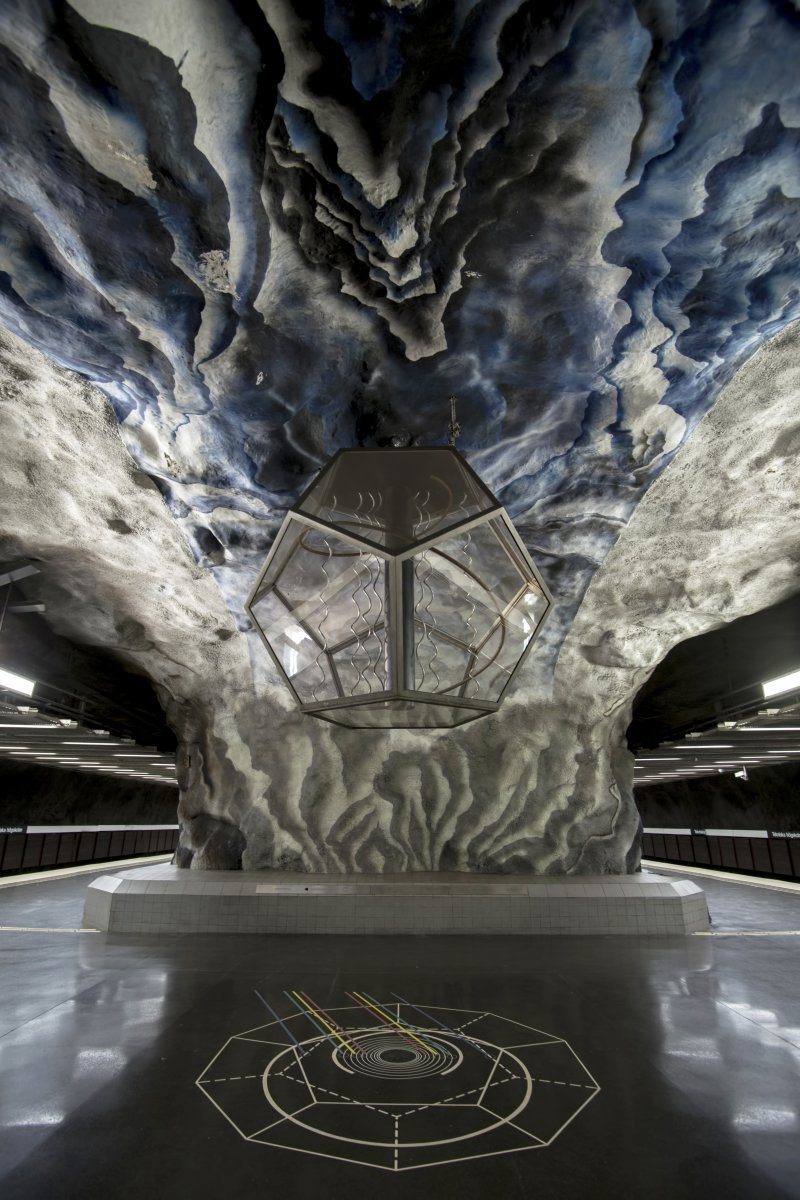 7. Homage to Video Games
Thorildsplan station was whimsically created by Lars Arrhenius in 2008, and hearkens back to the vintage days of vidoe games. The mosaic tilework makes perfect pixels.
8. Ode To Everyday People
Akalla Station is full of ceramic images of men and women at work and play. These post-war frescoes were created in 1977 by by Birgit Ståhl-Nyberg as an homage to daily life in Sweden.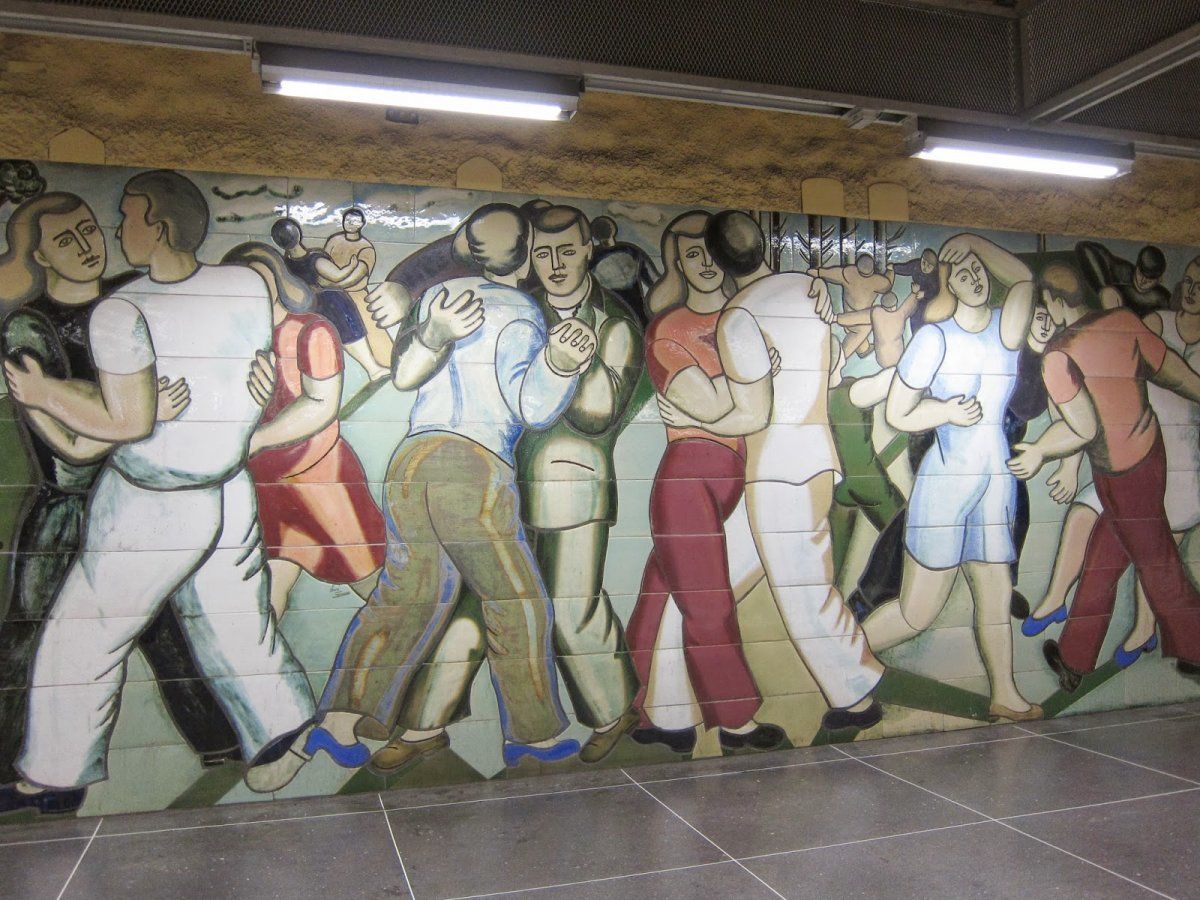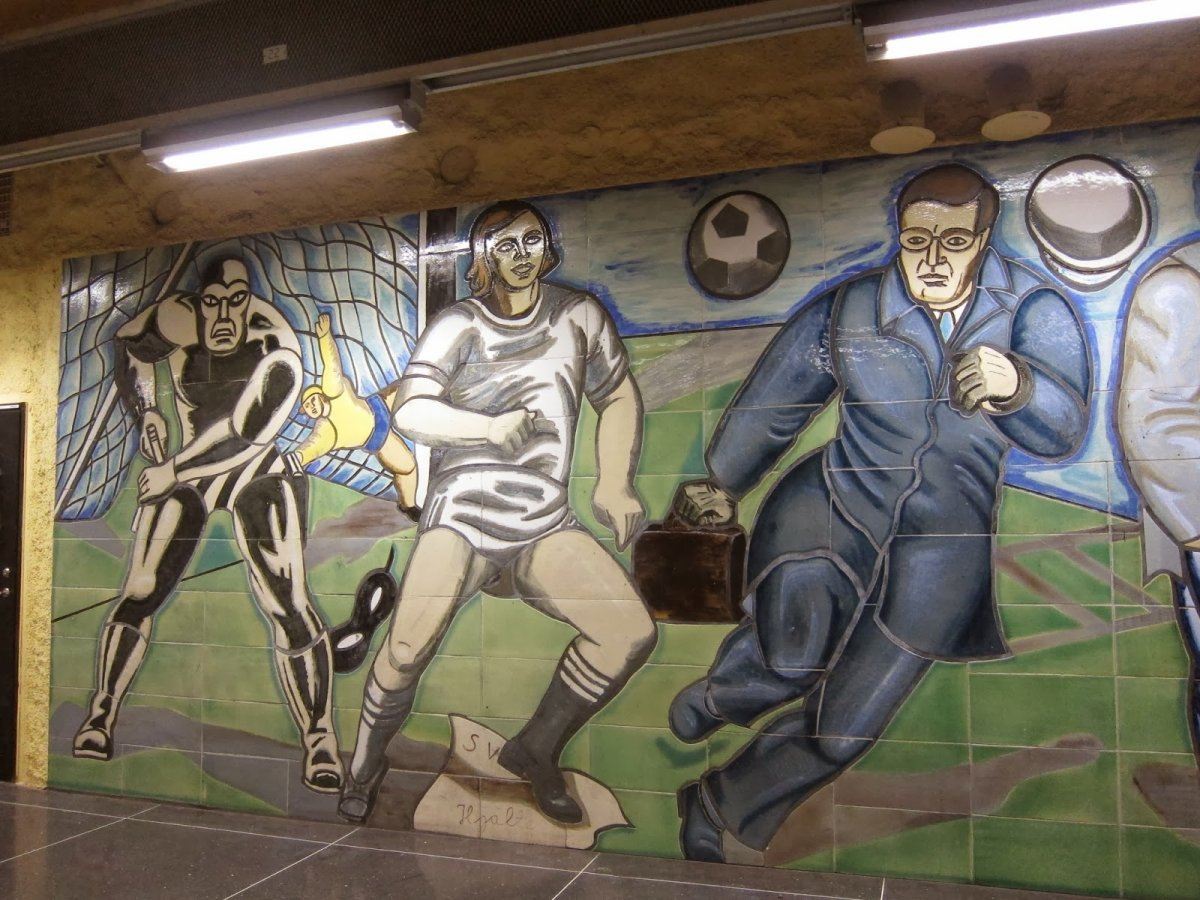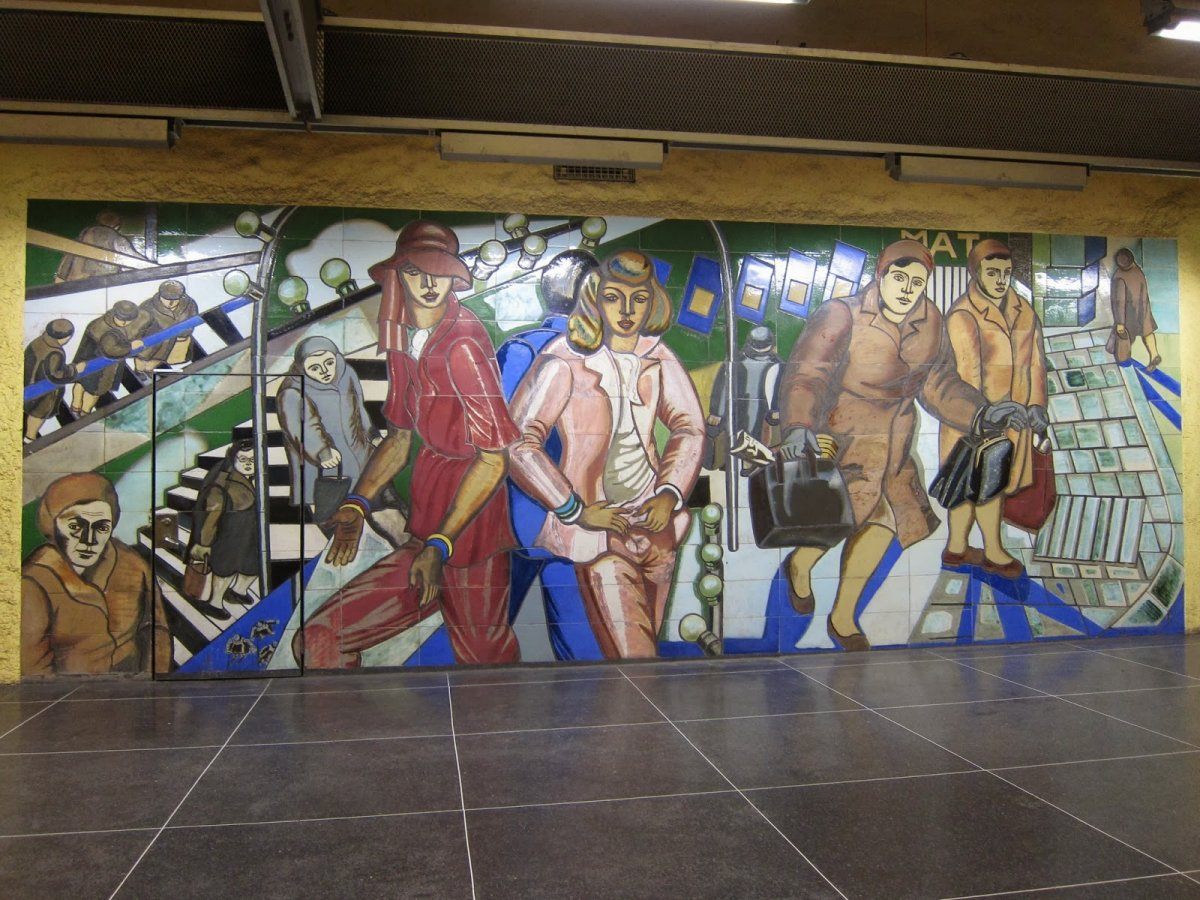 9. The Bathroom Station
Not a very flattering nickname for Hötorget Station on the green line, but fitting for this mundane station of classic 1950s teal-hued tiles. What adds a touch of pizazz is the 103 winding strips of neon lights added in 1998 by artist Gun Gordillo to accent the ceiling.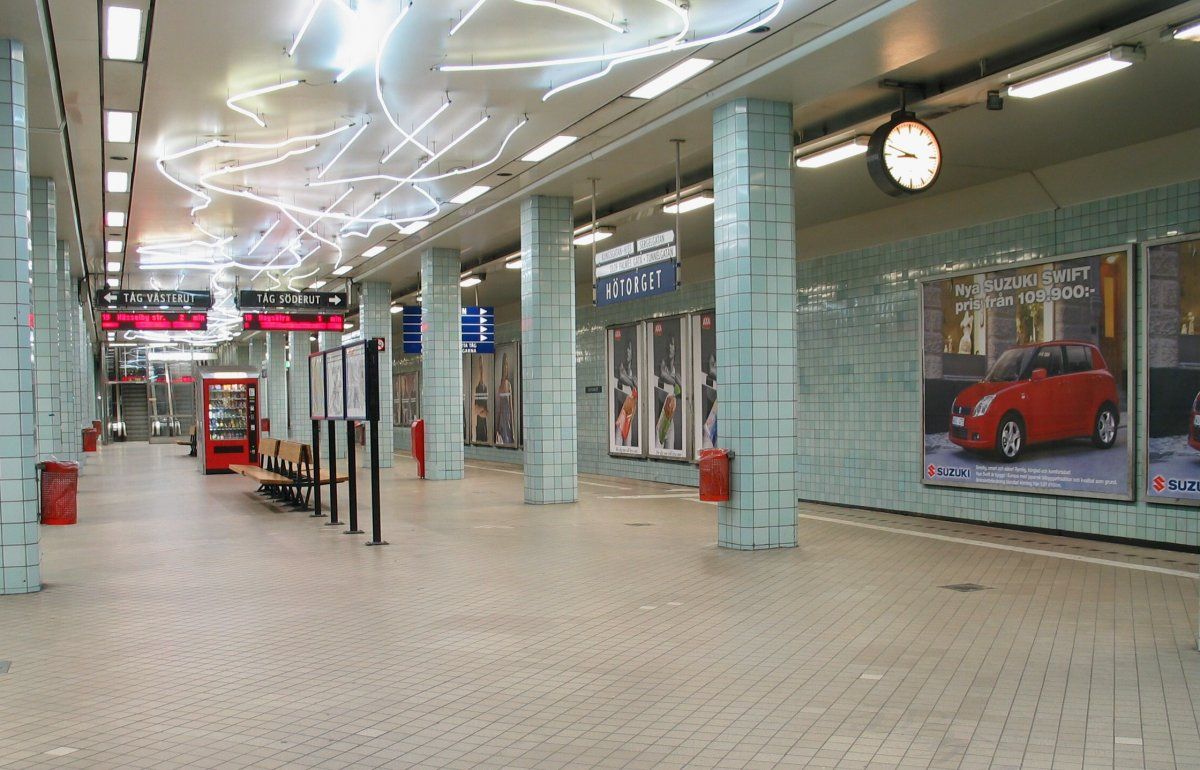 10. Inspired by Petroglyphs
Alby Station may be on the red line, but it looks like a lush green grotto sprinkled with flowers, petals and leaves. Local petroglyphs (rock art) were artist Olle Ängkvist's inspiration.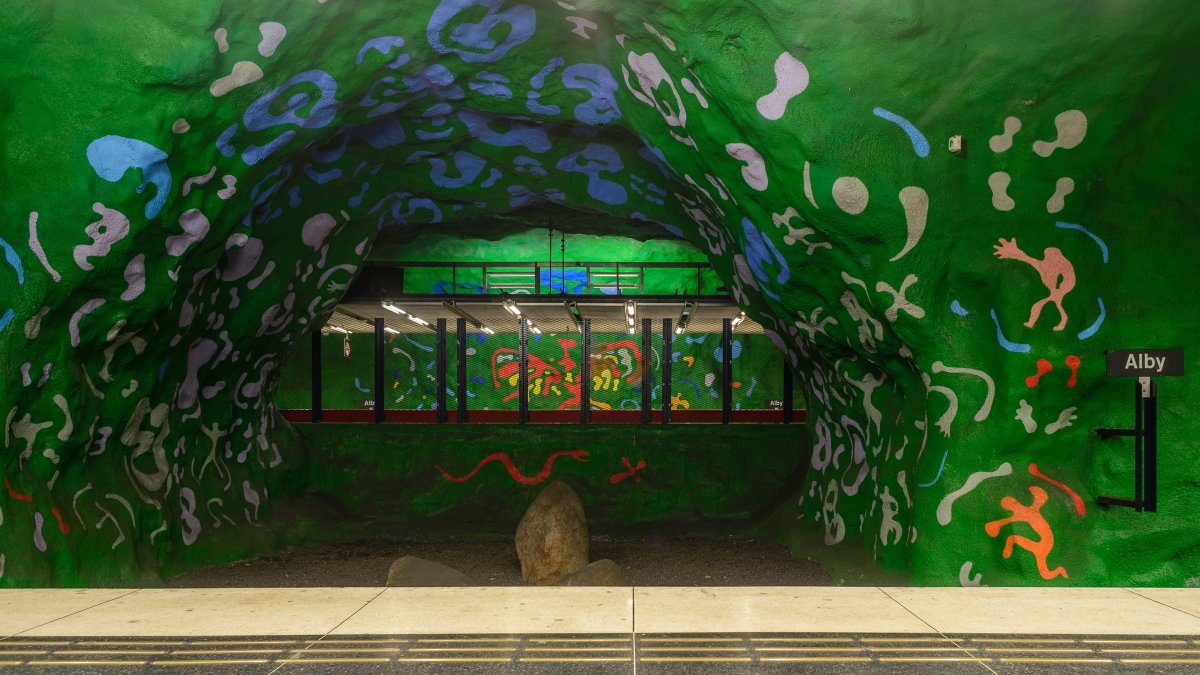 11. Universitet Station is Packed with Educational Art
No problem if the train is a little late. You can easily hang out at this station checking out the array of art ranging from scientific drawings to botanical quotes. This is quite fitting as the station is the stop for Stockholm University and the Natural History Museum.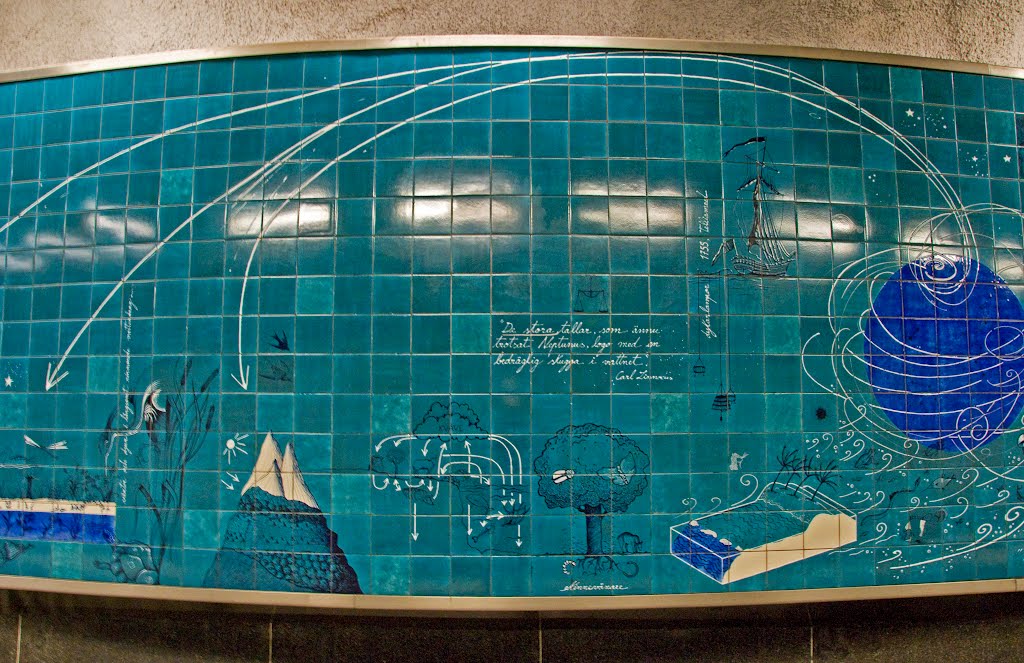 12. There's Childlike Whimsy in This Underground Gallery
Hallonbergen Station's art was adorned by Elis Eriksson and Gösta Wallmark in the playful style of children's art, which can't help but put a smile on commuters faces.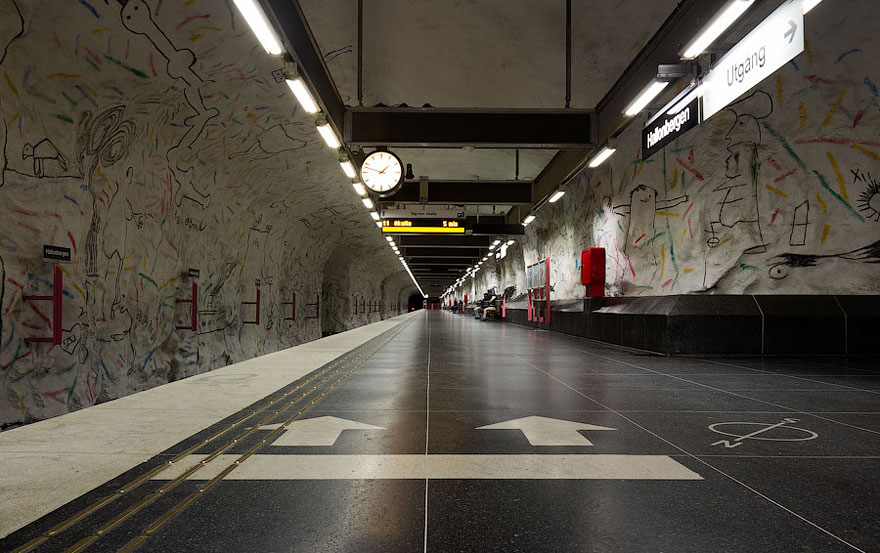 13. Art Wherever You Look
For the price of a metro ticket, you get to explore this underground treasure that transports your soul as well as your body. It just makes getting from A to B a little more pleasant and thought provoking.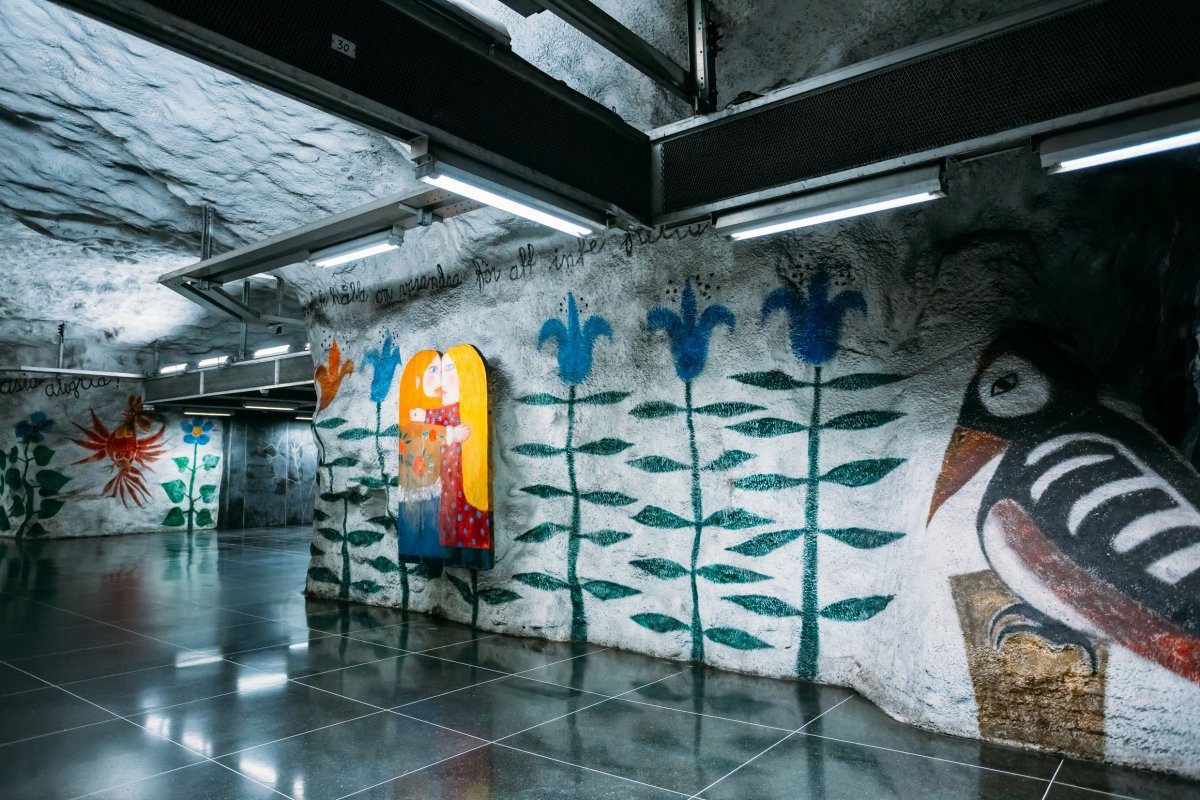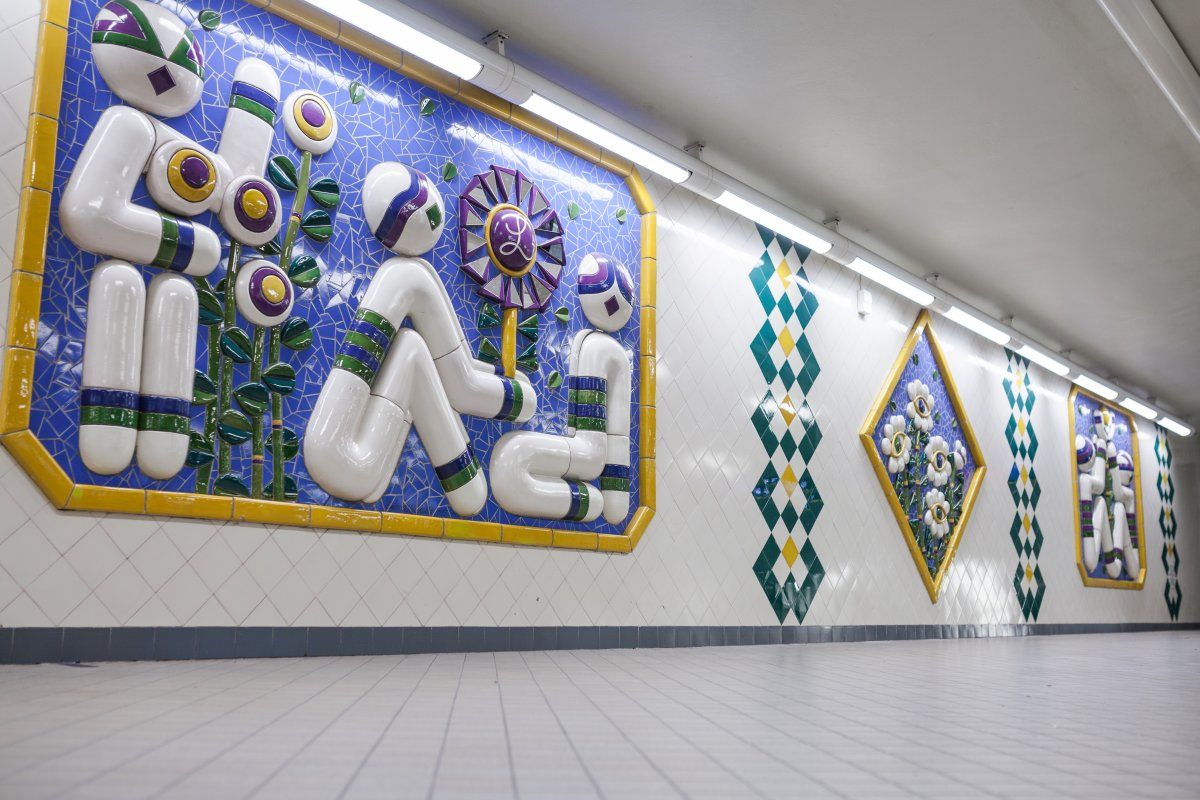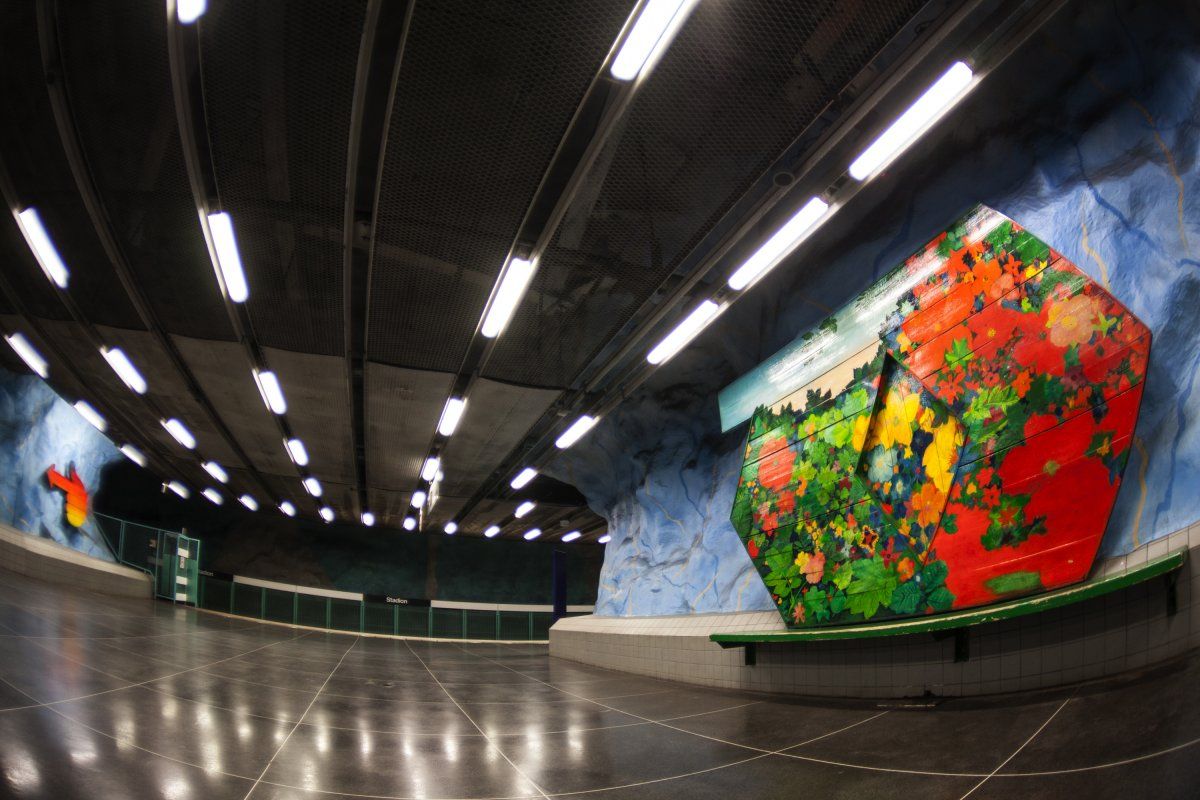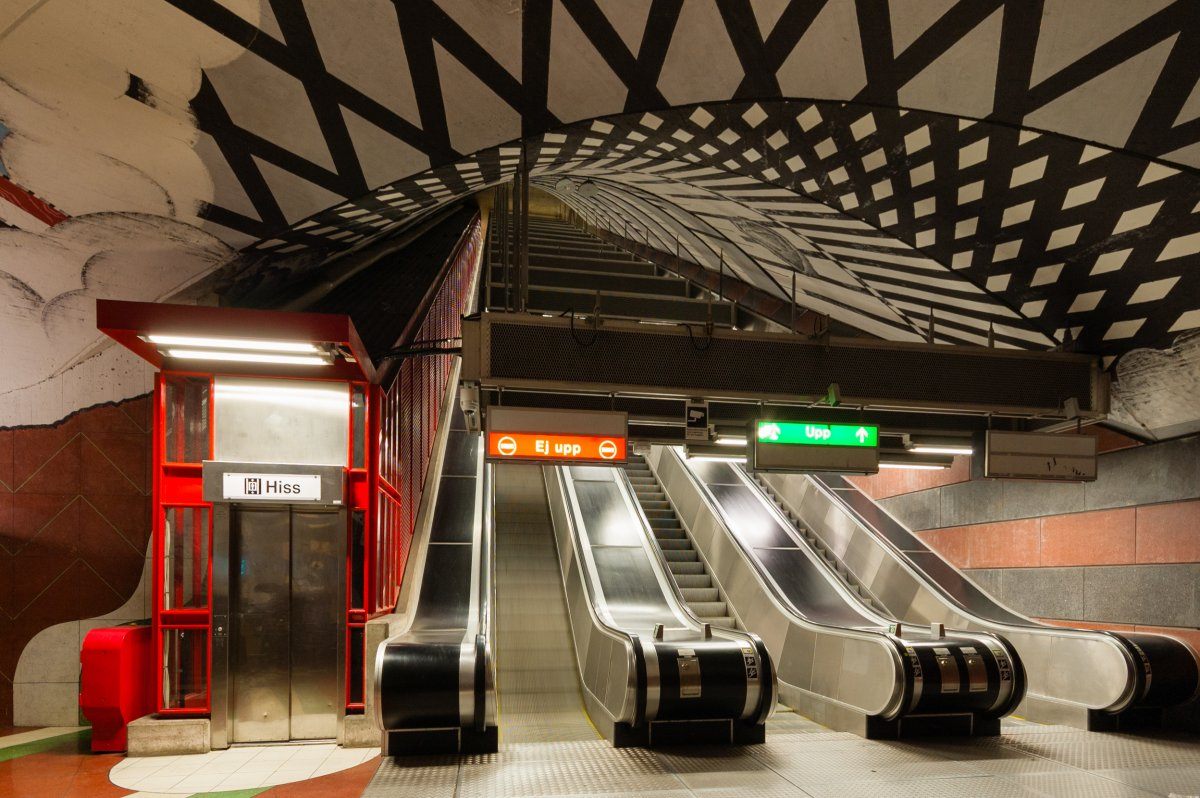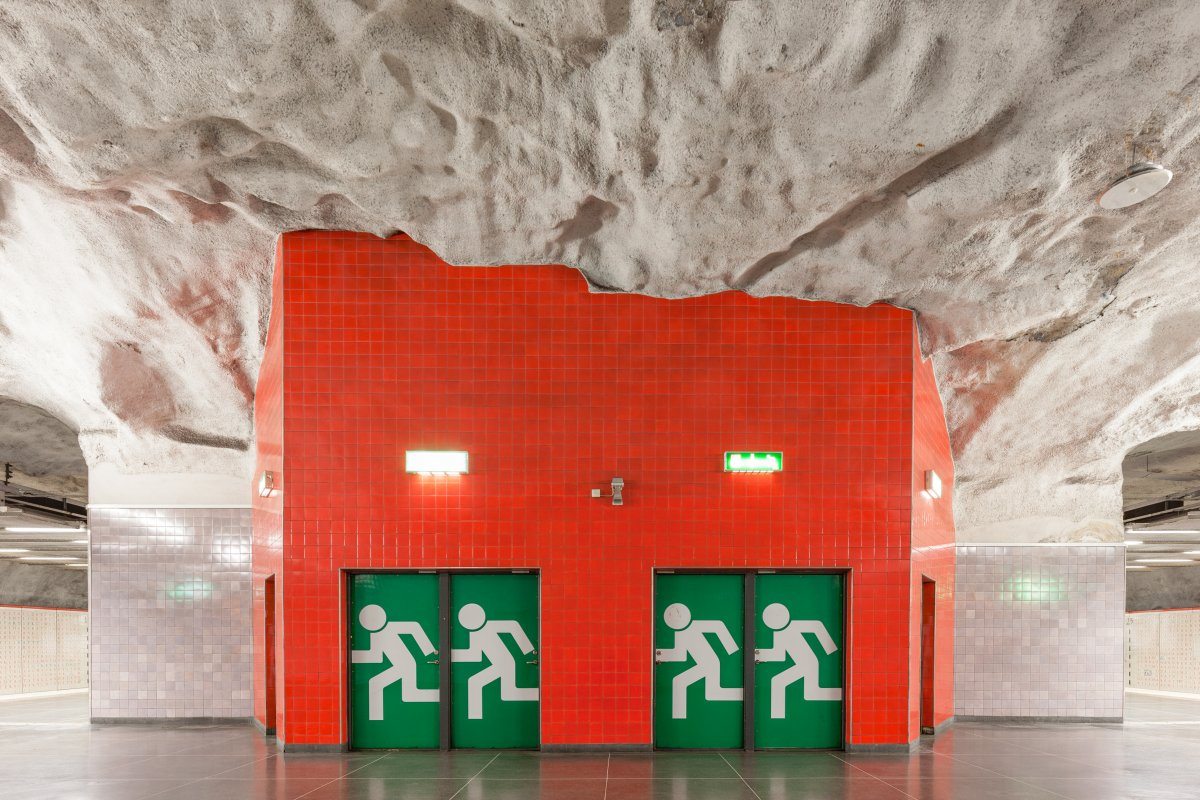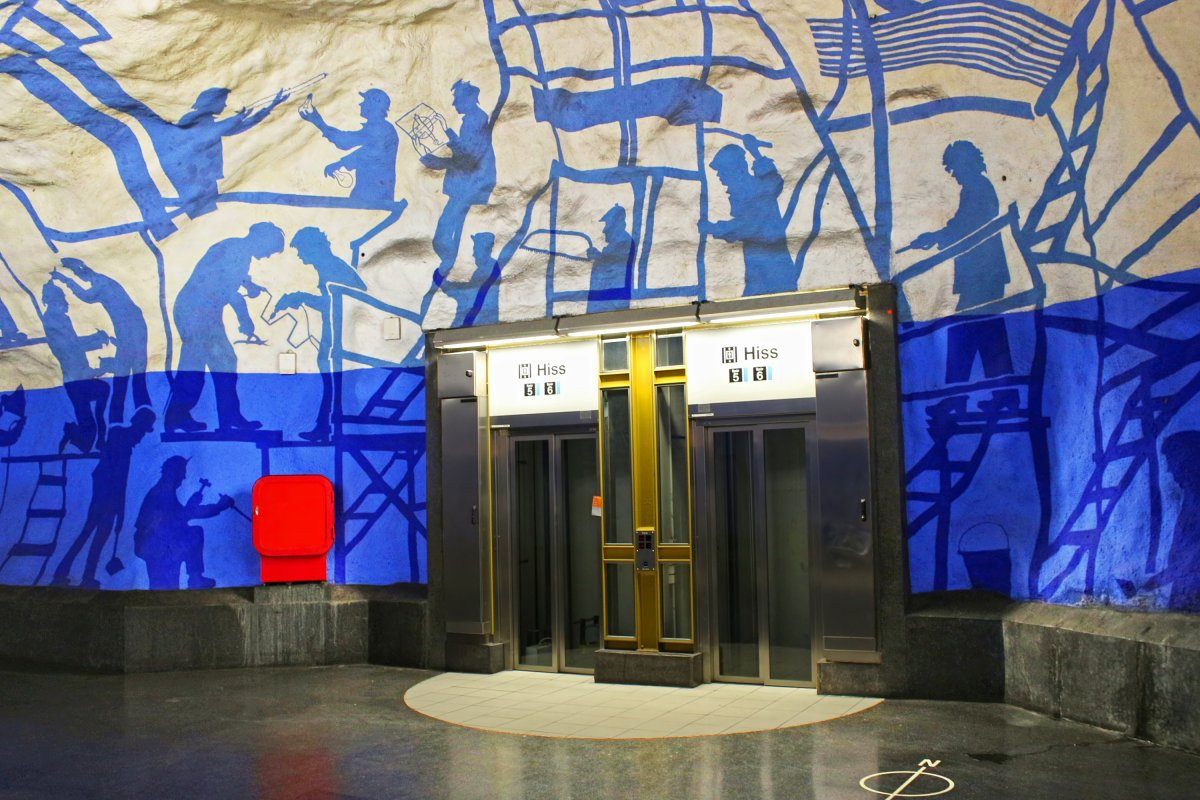 Which is your favorite?