Ecuador is a diverse travel destination with no shortage of exciting activities to take part in. From sightseeing and shopping to fueling your need for adventure, we've compiled this list of 15 things you need to do when you visit this exciting country.
1. Ingapirca
To see some of the largest Incan ruins in the country, head on over to Ingapirca – one of history's most advanced civilizations. This area dates back to the 15th century when the Incans merged with the native Cañaris to create a bustling community. Some of the structures are still standing today, including the Temples of the Sun – an architectural masterpiece that still impresses modern day architects. The temple was built at a precise angle so that the sunlight could shine directly through its doorway during the summer and winter solstices.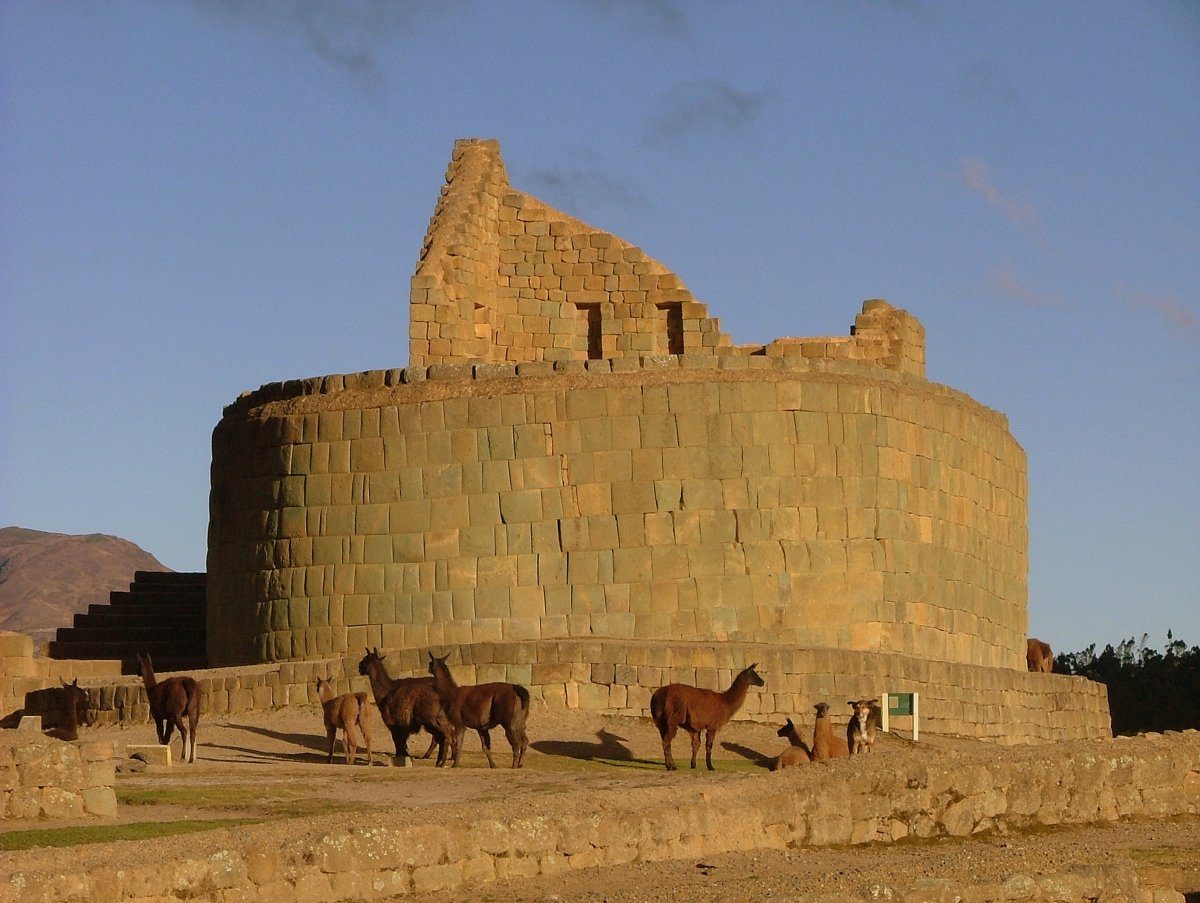 2. Swing at the End of the World
At a park called Casa de Arbol, you'll find a tree station that's used to observe the volcanic activity from Mt. Tungurahua. But most tourists flock to this area just to check out the three amazing swings. These swings will give you some of the most breathtaking views of the mountains and the surrounding area. The station was previously unregulated, but these days, there are tour guides there to help you get buckled in and they'll even take a photo of you mid-swing!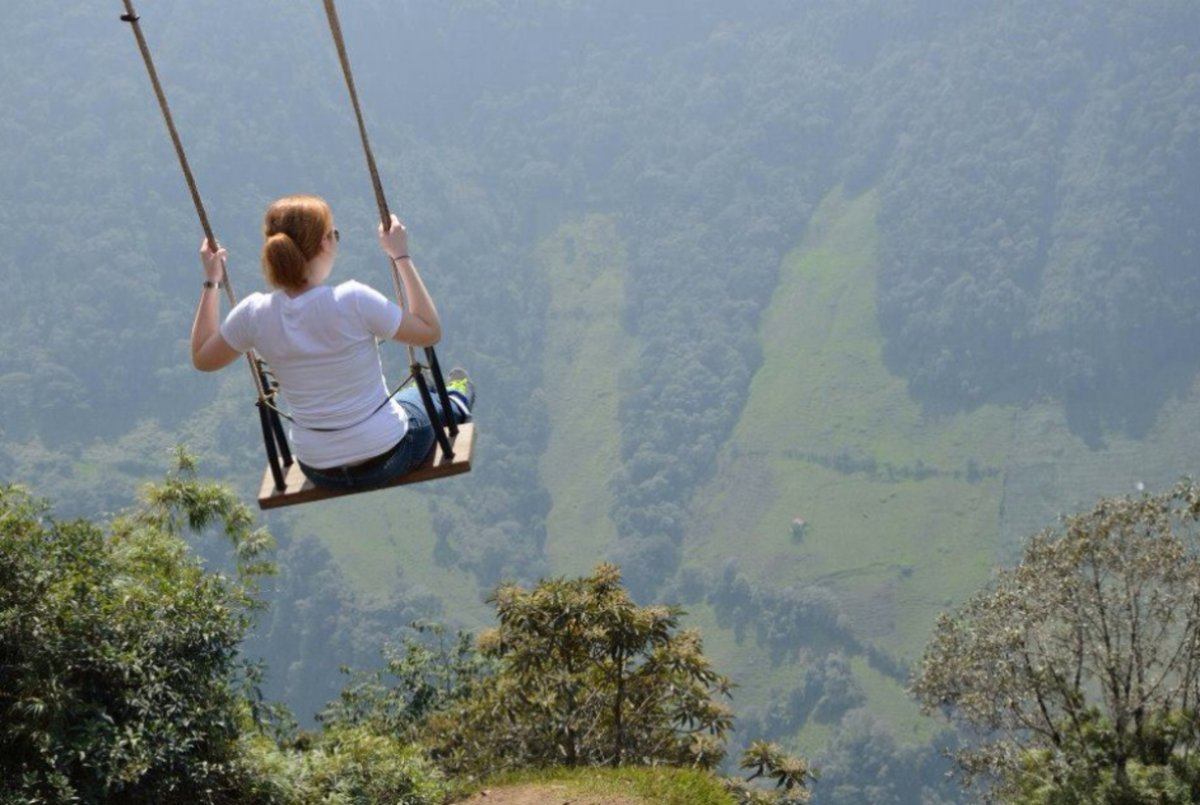 3. Las Grietas
Las Grietas, also known as The Cracks, is an array of geological crevasses and towering formations cut into the country's landscape. You can go swimming and diving in the turquoise waters, or you can rent a kayak to explore the gorgeous scenery.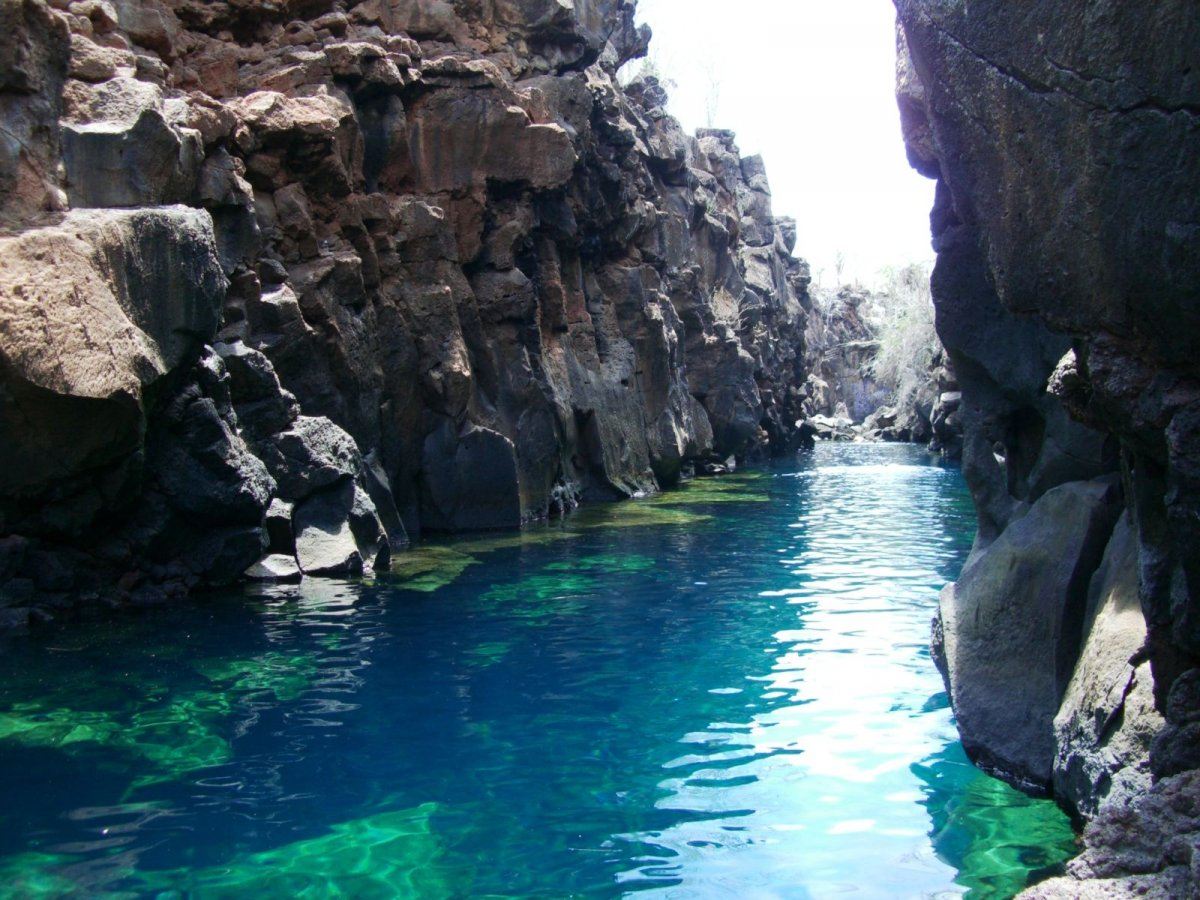 4. Tulcán Municipal Cemetery
Back in 1936, a gardener named Josè Maria Azael Franco began to meticulously sculpt the shrubbery around this municipal cemetery to create the visually stunning masterpieces that now stand there today. The garden includes over 100 bushes cut into the shapes of angels, wildlife, and ancient Incan symbols.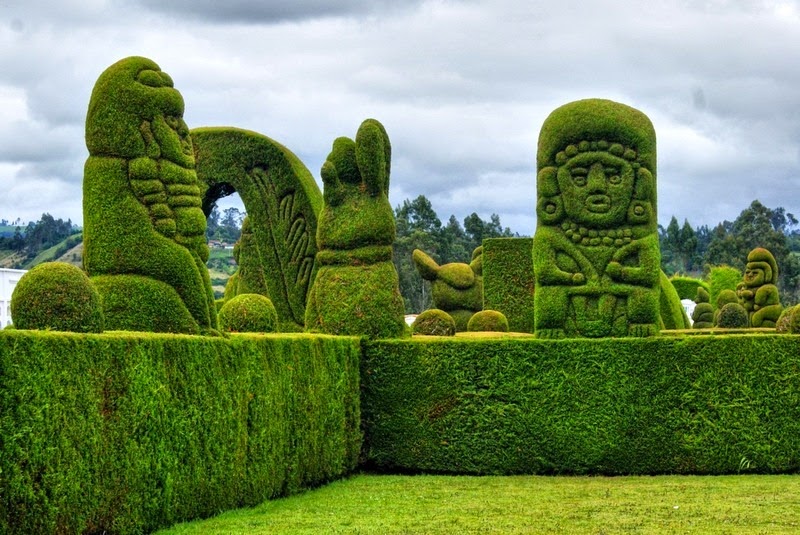 5. Cuenca's Historic City Center
Located in southern Ecudaor's Andes mountains, Cuenca is an ancient city that's full of Incan artifacts, a 16th century cathedral, and a historic plaza known as Parque Calderón. You can go on a self-guided tour of the city, enjoy its architecture, and sample some of the country's traditional cuisine in one of the many restaurants.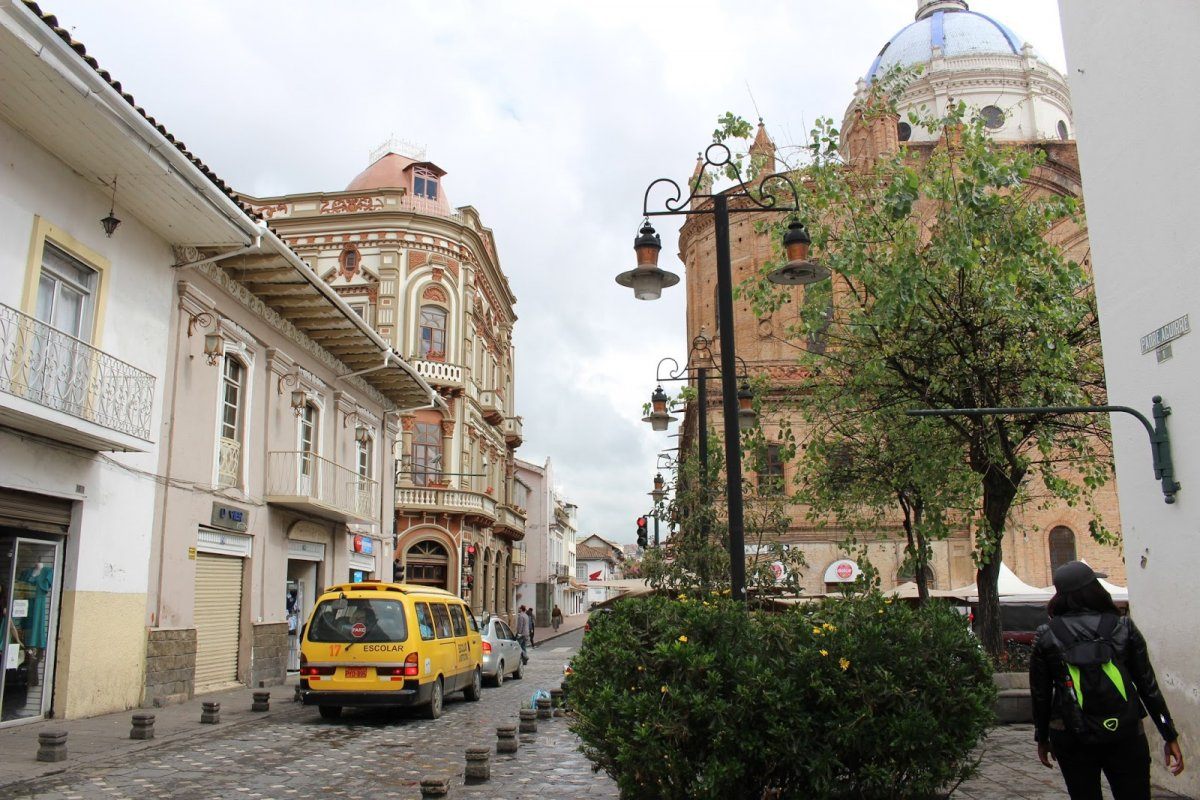 6. TelefériQo
The Quito mountain range in the town of Guayllabamba is definitely a sight to be seen. Thankfully, there's a sky tram that will take you to the top of the peak of Cruz Loma. Once you arrive, there's a children's amusement park at the base station, or you can venture off to the summit of Rucu Pichincha on foot or on horseback.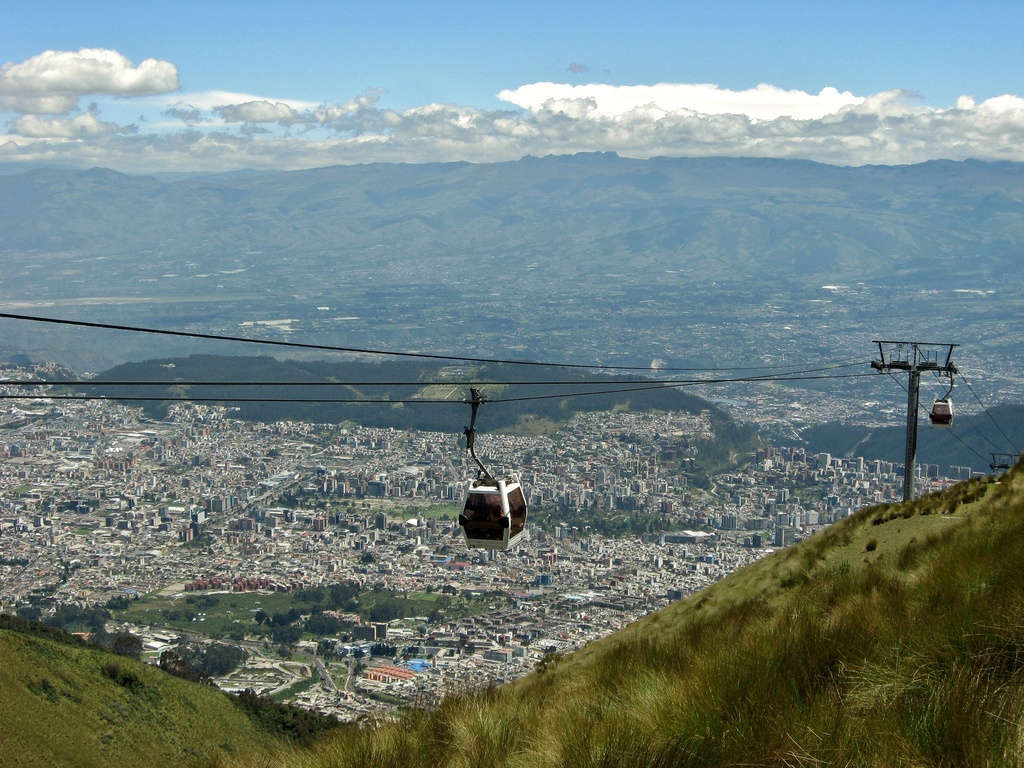 7. La Iglesia de El Sagrario
Back in the early-1600s, La Iglesia de El Sagrario was constructed. This ancient church now includes a religious museum that serves as a reminder of Ecuador's rich history. The church is also adjacent to a cathedral, and it can be found in Quito's historic district.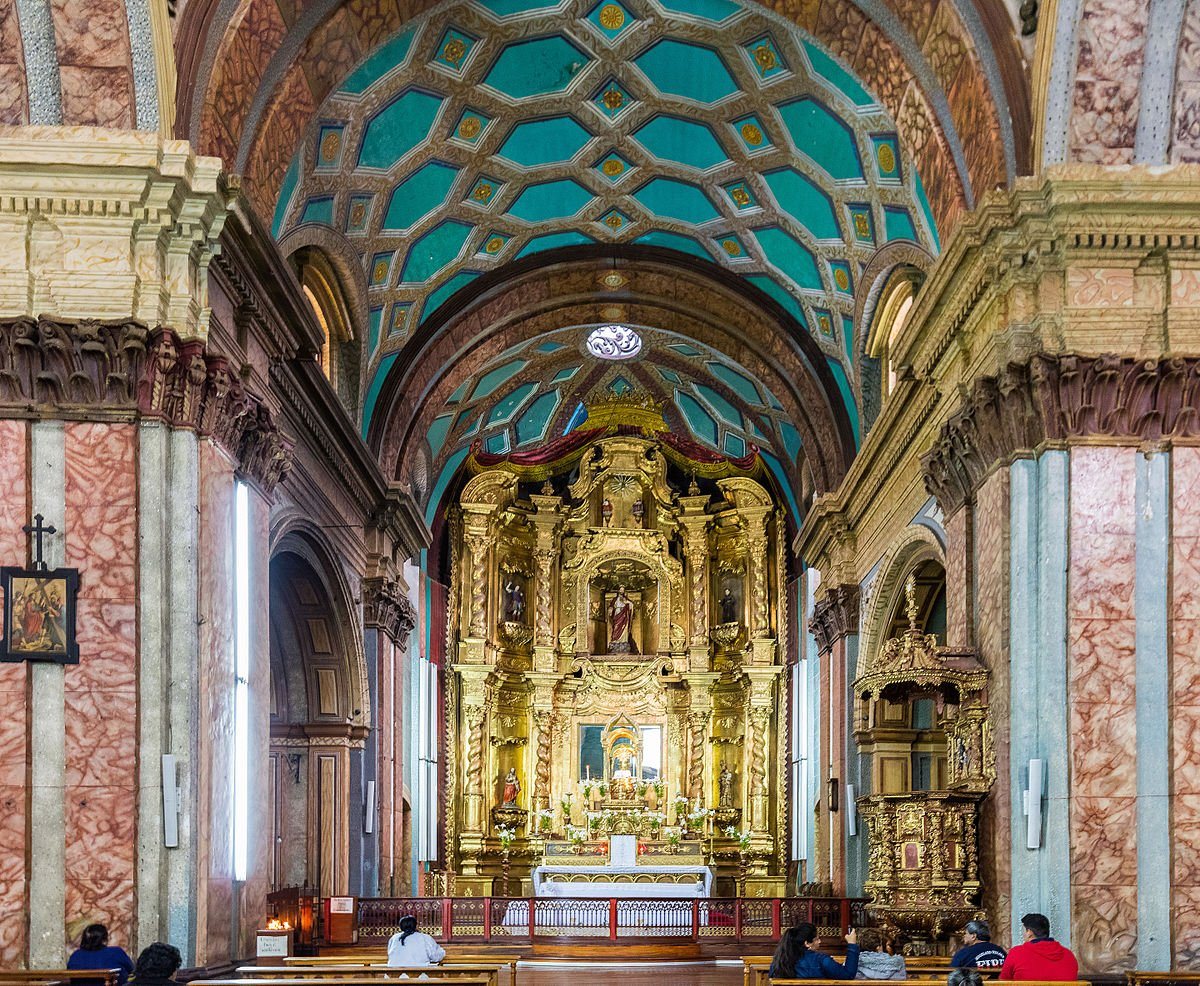 8. Museo Antropológico y de Arte Contemporáneo
The MAAC is located at the riverwalk in the city of Guayaquil. Inside, you'll find anthropology and archaeology pieces from contemporary Ecuadorian artists. You can practically spend all day here perusing the various exhibits and enjoying the plays and films in the MAAC's concert hall.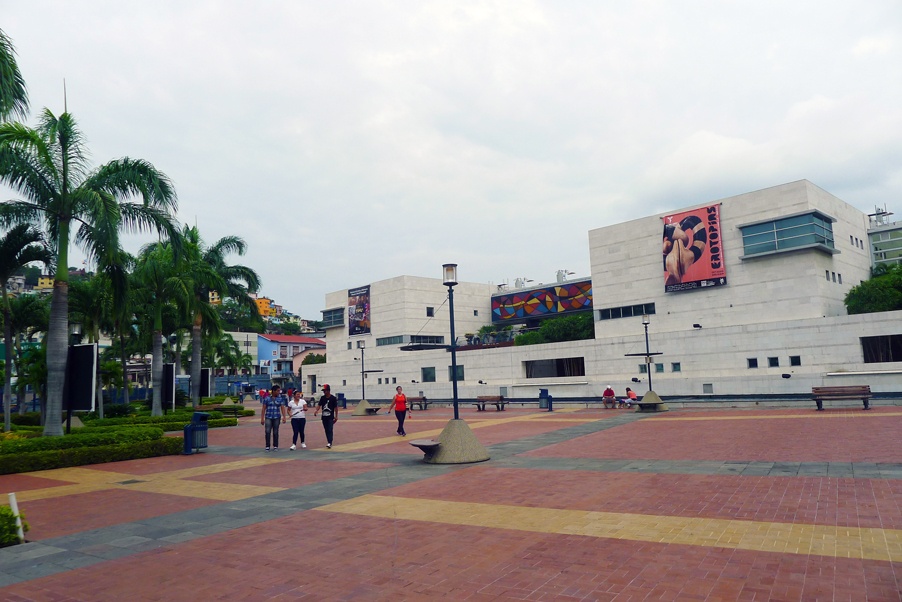 9. Cotopaxi Volcano
Tourists are drawn to Cotopaxi not just because it's the 2nd tallest volcano in Ecuador, but because of the beautiful views of nature as you hike up and down its paths. With a summit reaching over 5,000 meters above sea level, some tourists prefer to take the long hike to the summit on foot, while others prefer to drive to the top and go on an adrenaline pumping bike ride to the bottom!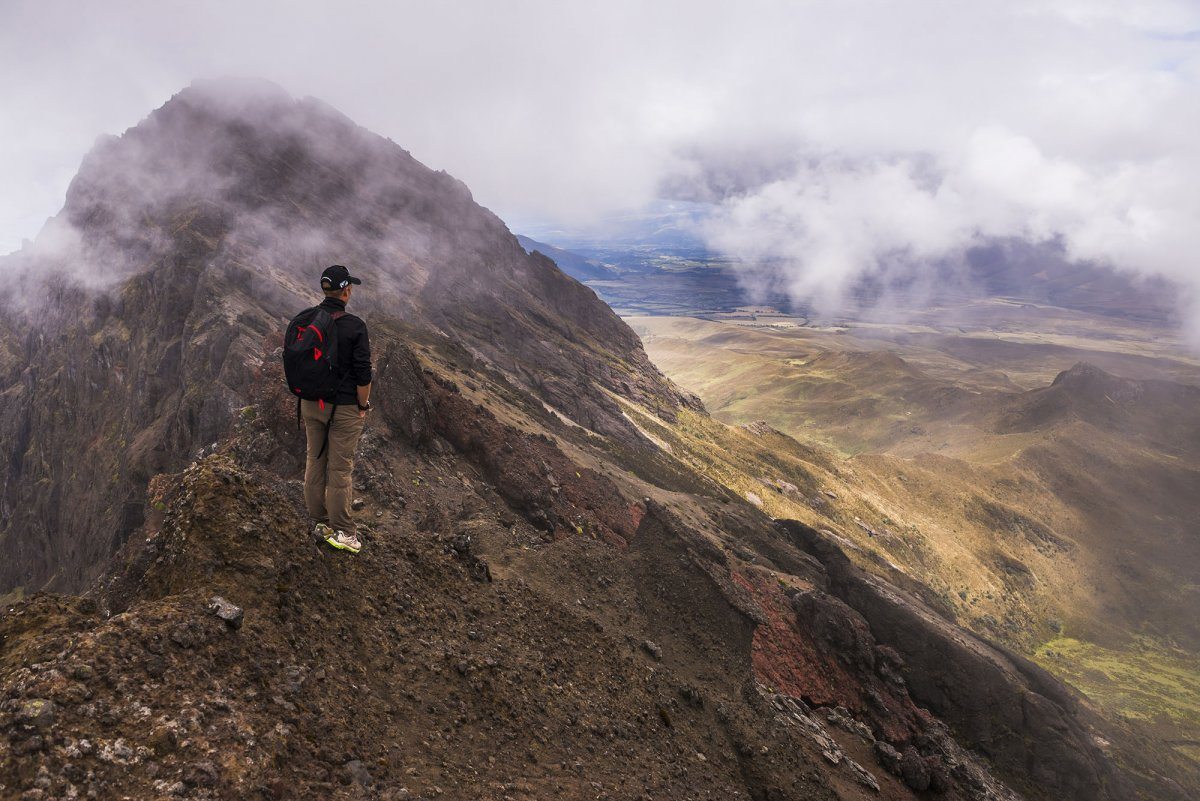 10. El Pobre Diablo
When nighttime arrives, what better way to enjoy the evening than to hang with the locals? El Pobre Diablo is in the city of Quito, and it has been labeled as one of the best places to vibe out and listen to some live music. Each night, talented musicians are on stage to play the best in jazz, world music, and blues. You can also enjoy a bite to eat and one of the bar's signature cocktails while you're at it.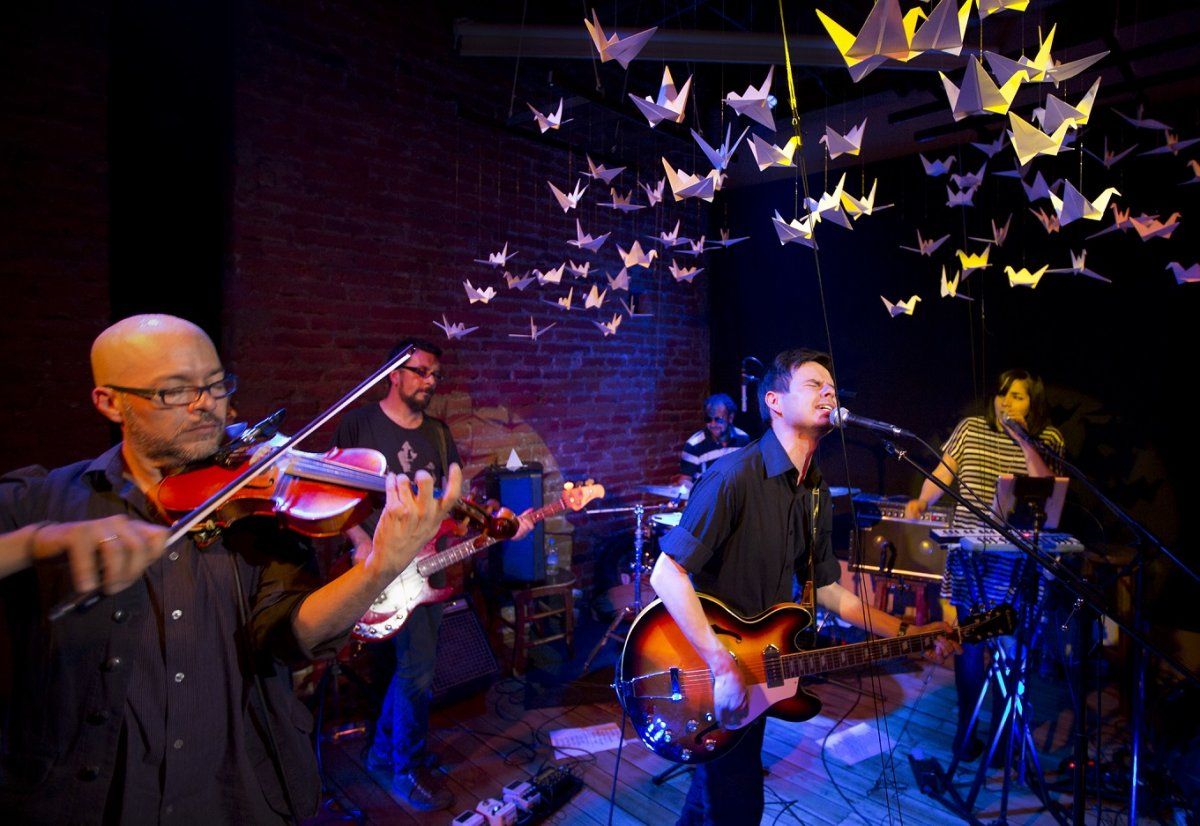 11. Middle of the World
Since 1739, travelers have been visiting the Middle of the World to marvel at the location of the equator. This location is definitely photoshoot-worthy. How often do you get to straddle the line between two hemispheres? Even though the actual mark is off by a couple hundred meters, it hasn't stopped tourists from flocking to this area in droves. A large monument also sits on the property. And inside, you can tour a small museum and an observation to get a bird's eye view of the surrounding area and a nearby village.
12. Isla Floreana – Post Office Bay
An intriguing attraction that will help you spread some good will is Isla Floreana. Also known as Post Office Bay, this location has been relying on the kind nature of travelers to help deliver mail since the 1700s. When English and American whalers would stop by the Galapagos Islands during their journeys, they wanted a way to send messages back home. So a barrel was placed at this location where the whalers could put their letters for their loved ones. Sailors who were returning from their trips would then pick up the mail and deliver it where it needed to go. There was no postage required, and this system of delivering mail is still in use today. Travelers often stop by the barrel and search through the available mail. Some people even leave notes and letters of their own for future visitors to deliver for them.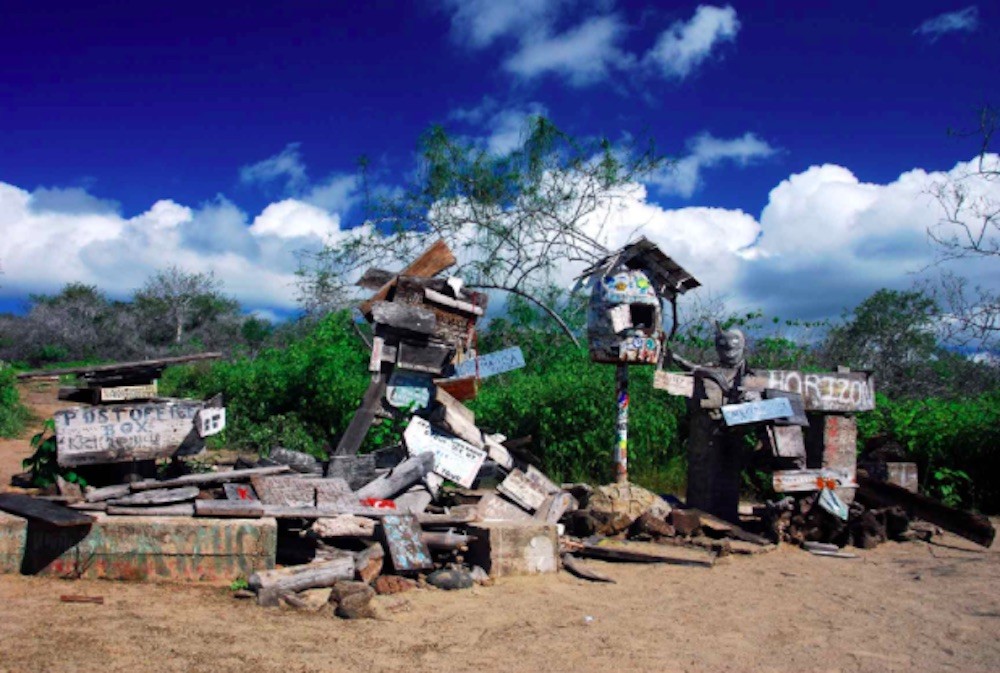 13. Laguna Quilotoa
If you want to see some of the most beautiful water ever, head out to Laguna Quilotoa. Situated next to the Quilotoa volcano, this area is home to indigenous people. But the main attraction is definitely the vibrant, crystal-clear water. You hike around the surrounding areas or just sit back and take in all the views.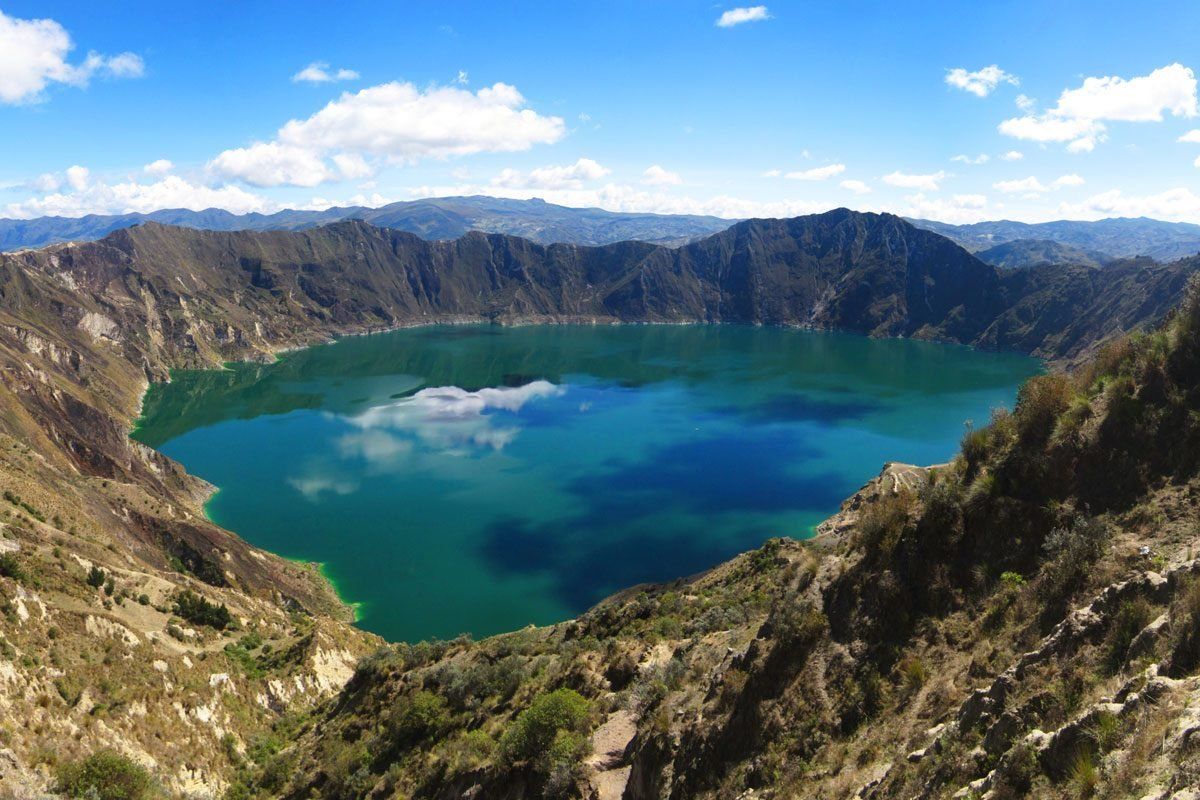 14. Wall of Tears
Prisoners in the mid-20the century were forced to build this 65-foot barrier made of volcanic rock as a form of punishment. Sadly, many of the inmates died during the construction. The chiseled, irregular pieces of volcanic rock now serves as a dedication to those who lost their lives.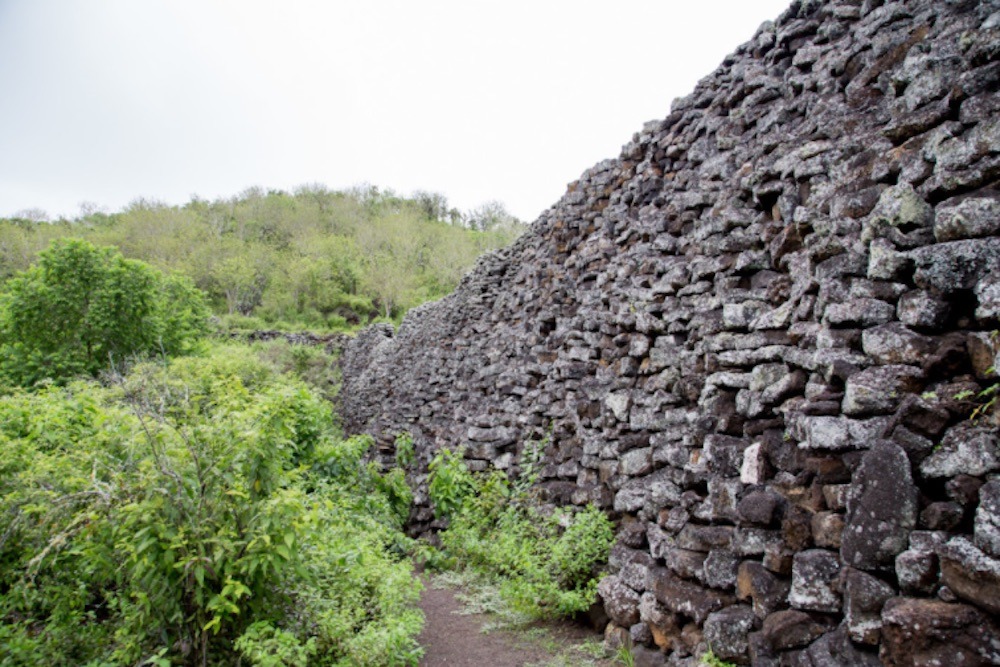 15. Yasuni National Park
Become one with nature by visiting this national park. Located between the Napo and Curaray rivers, Yasuni is a beautiful rainforest that many amphibians, mammal species, and uncontacted indigenous tribes call home. Tour guides are available to take you on a jungle expedition through one of the world's most diverse forests.