Rio de Janeiro is soon taking its place in the world's spotlight as host of the 2014 FIFA World Cup and 2016 Summer Olympics. Beyond these sporting spectacles or its famous Carnival, this alluring city has always had a dramatic natural beauty, cultural richness and flirty energy that draws visitors from around the globe. With rain-forest pinnacles and crescent-shaped beaches, the town is dotted with Art Deco, Beaux-Arts and skyscraper architecture. Music fills the air and dancing spills out onto the streets. Food and drink are deliciously distinctive. Day or night, the pulse of Brazil's second largest metropolis never stops. You'll soon realize why Rio's nickname is cidade maravilhosa, the "marvellous city". Here is the definitive must-do list of what to eat, see and experience when in Rio.
1. Embrace Christ the Redeemer
You're going to see Christ the Redeemer (Cristo Redentor) whether you seek him out or not – look up and you can't miss him. The 40 meter tall iconic statue stands open-armed atop Corcovado Peak, the saviour serenely smirking as he soaks in the best views in the city. This Art Deco masterpiece was built in 1922 out of concrete and soapstone, and was the largest statue of this genre in the world until Poland captured that title in 2010. Not to worry, Rio's sacred symbol was voted a spot on the New Seven Wonders of the World list. To get up close to Christ there is a vertical cog train that ascends every 30 minutes from Corcovado Station, but it can be really crowded especially on the way down. If time and patience are tight you'd best take a van or taxi up there. Active types can hike it in about two hours.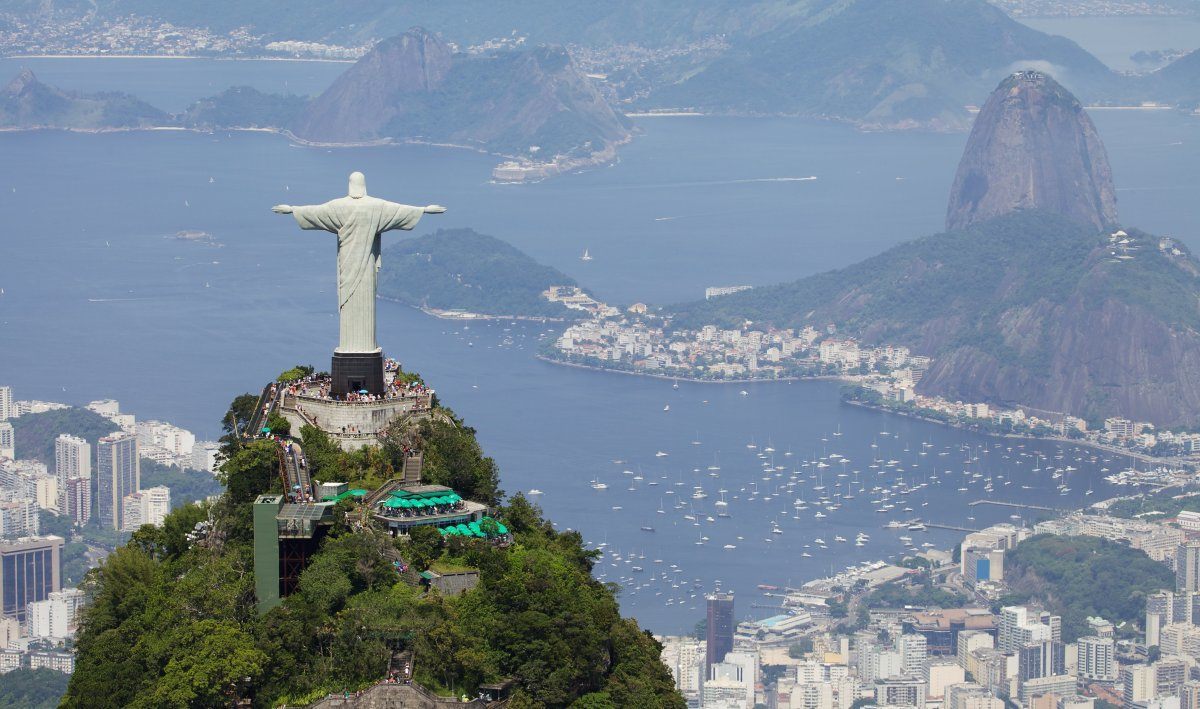 2. Strut Your Stuff at Copacabana
This sexy beach is the sizzling hub of Rio de Janeiro for visitors and local cariocas alike. By day, this sandy stretch is the place to pose, preen, see and been seen working on your tan – preferably in a teeny-tiny swim suit. At night, the clubs are hopping with that distinctive Rio vibe. Oceanside Avenue shuts down on Sunday's for a pedestrian-friendly party. There are plenty of places to grab a bite or drink, from small kiosks to swanky sit-down bars and restaurants. Stroll along the 4km wave-tiled promenade and check out Fort Copacabana at the end of the beach.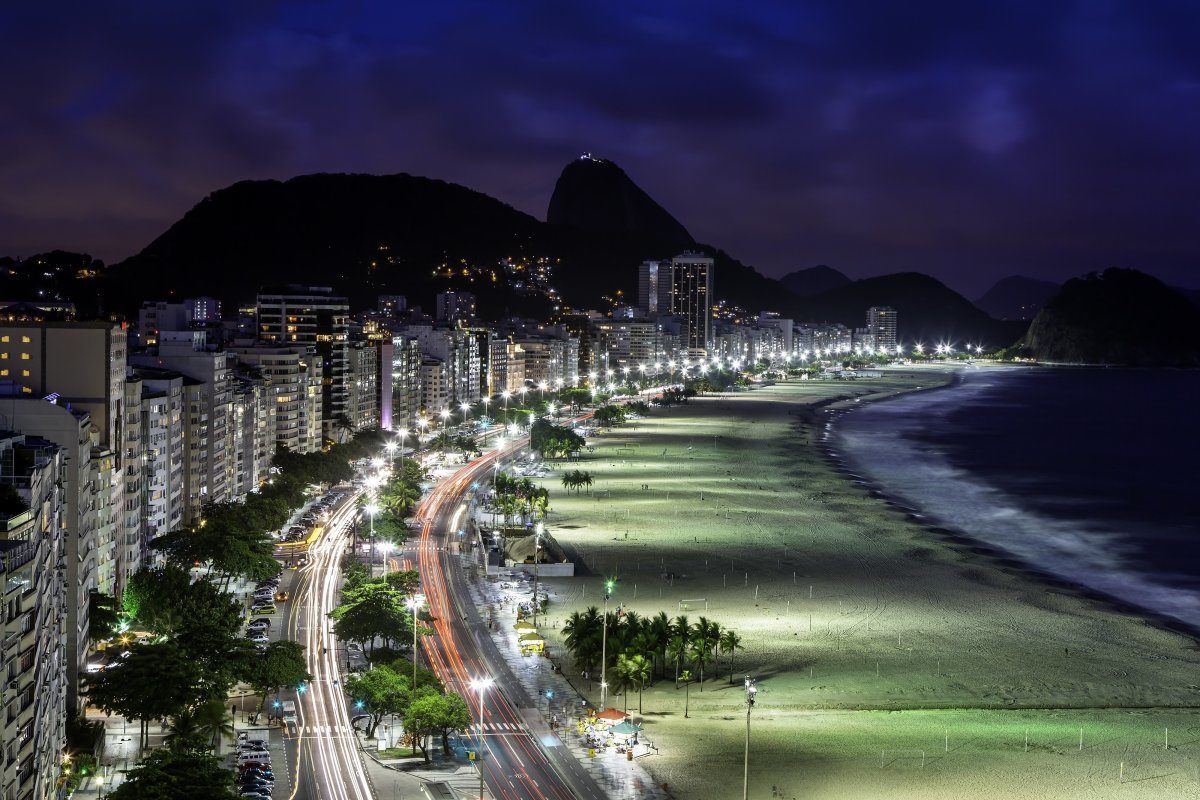 3. See the Sunset From Sugarloaf Mountain
This perfect round mound of granite jutting out of the sea is one of Rio's most striking natural features. Don't miss the trip to the top of Pão de Açúcar's 400 meter summit – one glimpse of the gobsmacking view and you'll see why. The panorama over Rio and Guanabara Bay is one of the top scenic vistas in the world. Sunset is particularly spectacular, but any time you can squeeze it in it's a must. There's a two-stage glass-walled aerial cable car leaving in 20-minute intervals from Babilônia Hill, the first which takes you to Morro da Urca where sometimes there are summer concerts on the roster. It's definitely worth taking the second cable car to the top.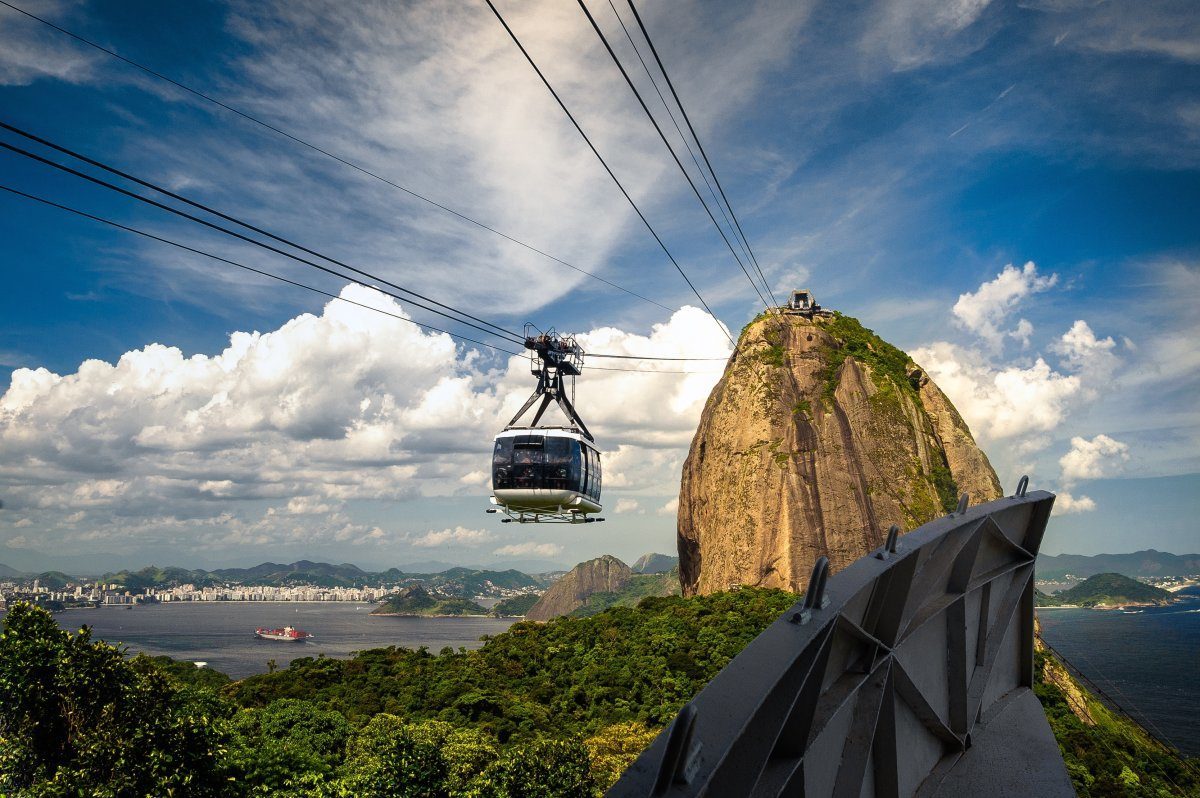 4. Go "Ahhh" in Ipanema
The elegant beach and neighborhood that inspired the famous bossa nova song can feel like a fashion catwalk as the girls from Ipanema stroll by. It's a bustling paradise of al fresco cafes, stylish boutiques, funky galleries and hip bars, not to mention one fantastic beach. The "two brother" mountains called the Dois Irmãos watch over the western tip of Ipanema. Sunday is closed to traffic, so cyclists, roller-bladers and pedestrians come out in droves.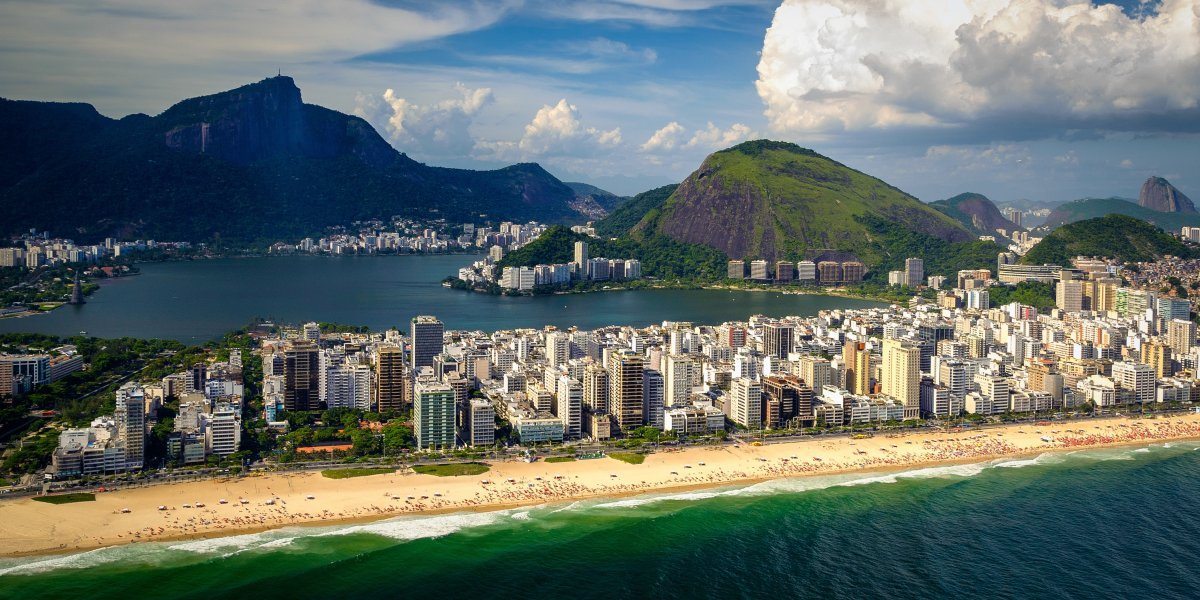 5. Gawk at the Monastery of Sao Bento
When in Rio you have to check out this old colonial monastery founded in 1590. The outside facade isn't much to look at, but inside the architecture and artistry are truly ornate and impressive. It's not hard to see why this monument is listed as a UNESCO World Heritage site. Sunday's 10am mass includes a choir of chanting Benedictine monks.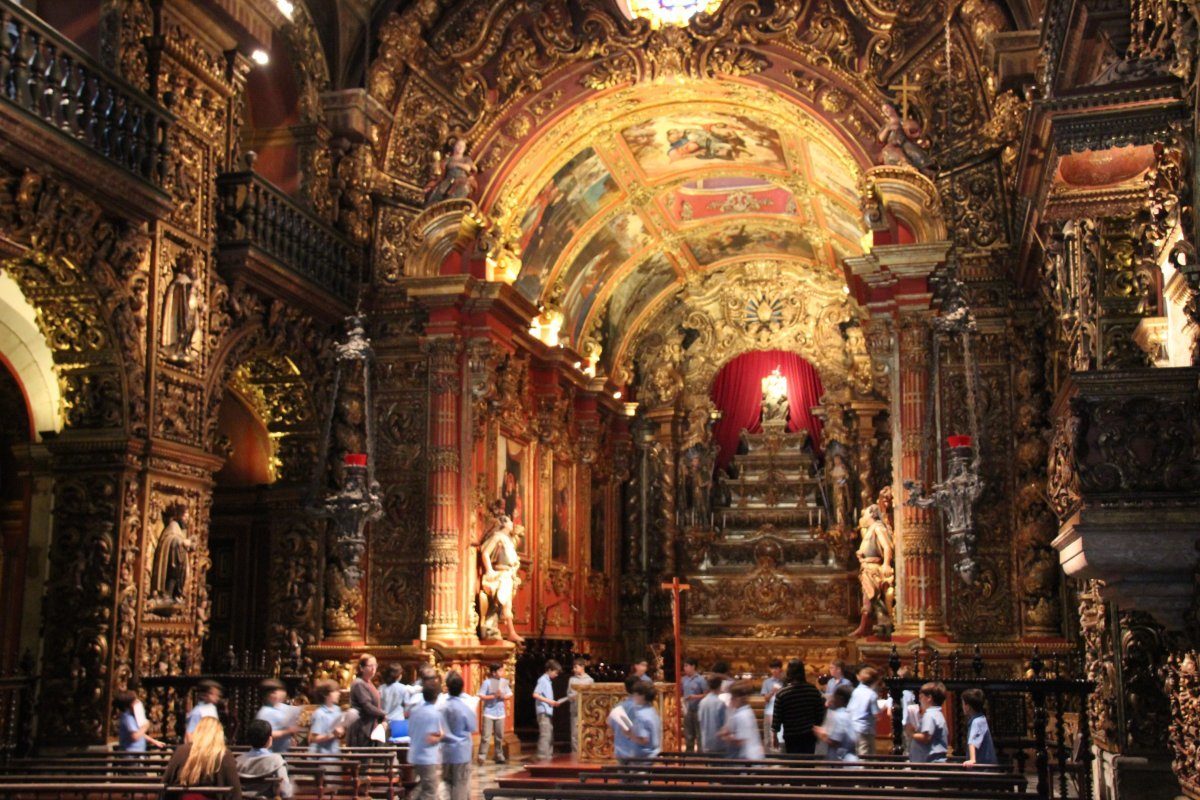 6. Revel in the Rainforest in Parque Nacional da Tijuca
A 120sq km pocket of lush rainforest remains strong within the encroaching sprawl of Rio de Janeiro. This national park gives you an idea of what the entire coast of Brazil was like before urban development. The mountainous jungle is teaming with plants, birds, animals, viewpoints and hiking trails, but it wasn't always so. Coffee plantations threatened to take over the land back in the 1800s and much of the area was destroyed. However, an impressive effort to revive the forest took place and over nine million trees were replanted by hand. Now it's a much appreciated oasis of nature to escape to in the bustling city. Don't miss the Cascatinha Waterfall.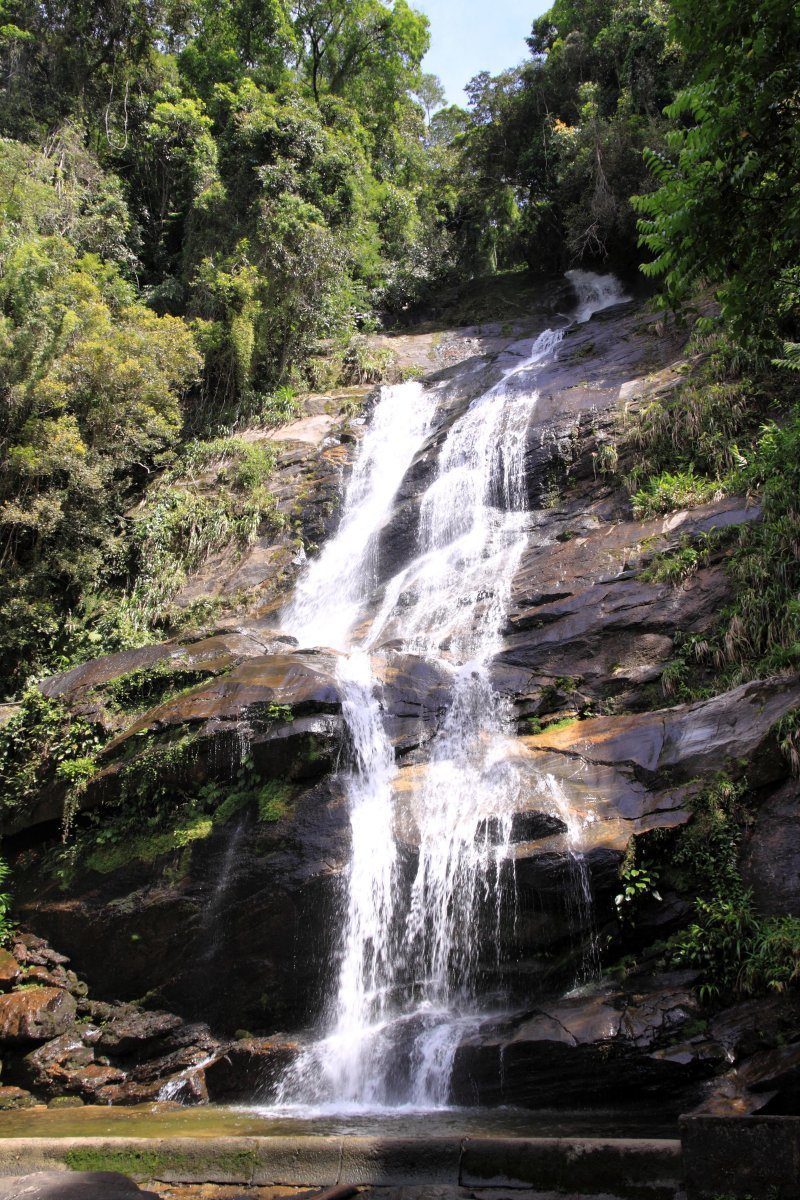 7. Go Boho in Santa Teresa
This artsy hillside neighborhood overlooking Guanabara Bay is oozing with bygone charm. Stately 19th century plantation mansions line windy cobblestone streets peppered with curio shops, working studios and authentic Brazilian eateries. Trendy boutiques and restaurants have also moved in but it still retains a cool bohemian vibe. A traditional circa 1877 streetcar traversed the area up until a 2011 accident stopped it in its tracks, but chances are this tourist-friendly tram will be up and running again in time for the World Cup.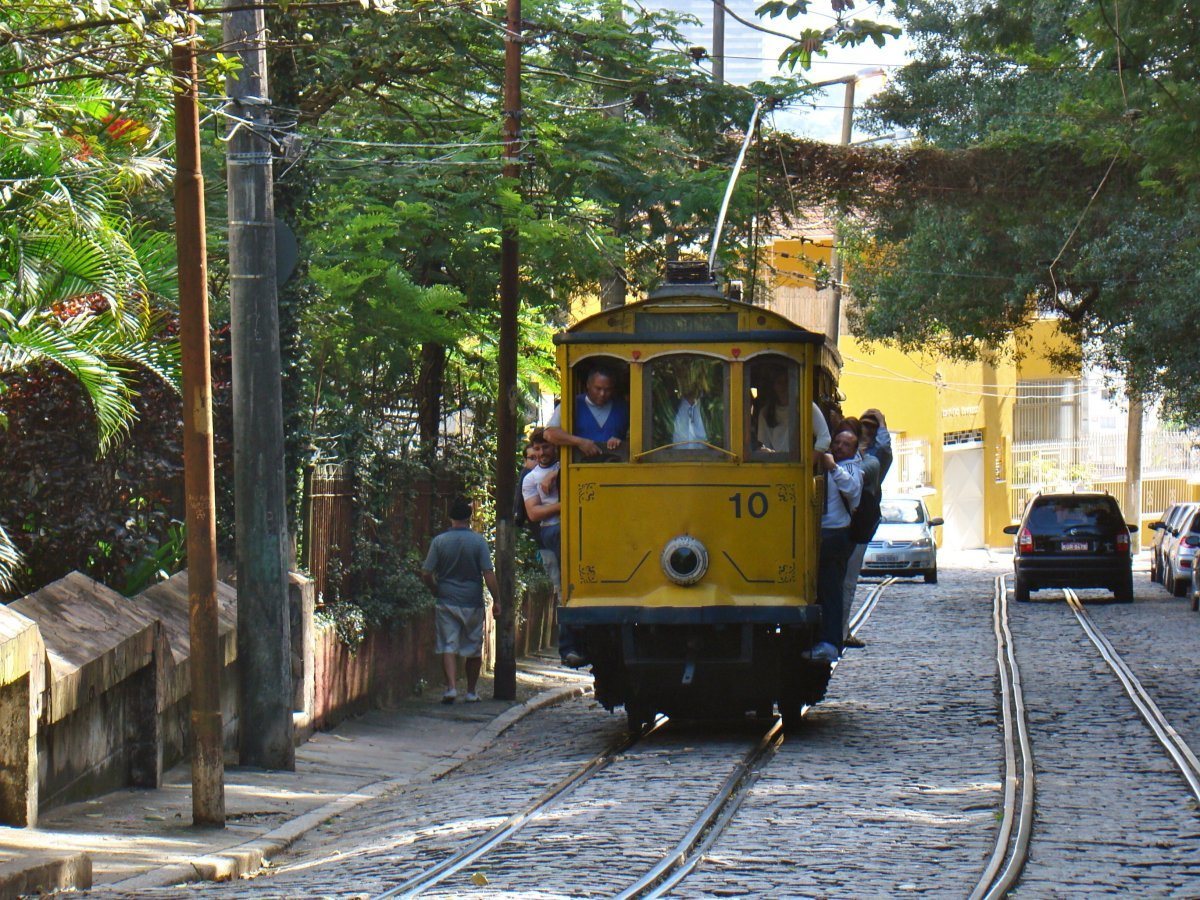 8. Samba in Lapa
Below Santa Teresa lies Lapa, a former red-light district that has revamped into Brazil's samba central. "Centro" is the lively nightlife heart of downtown of Rio, with lovingly restored 19th century theaters, dance halls and watering holes pulsing with latin beats and gyrating bodies until dawn. This is the place to sip caipirinhas and dance in the streets. Don't miss the street market on the first Saturday of the month.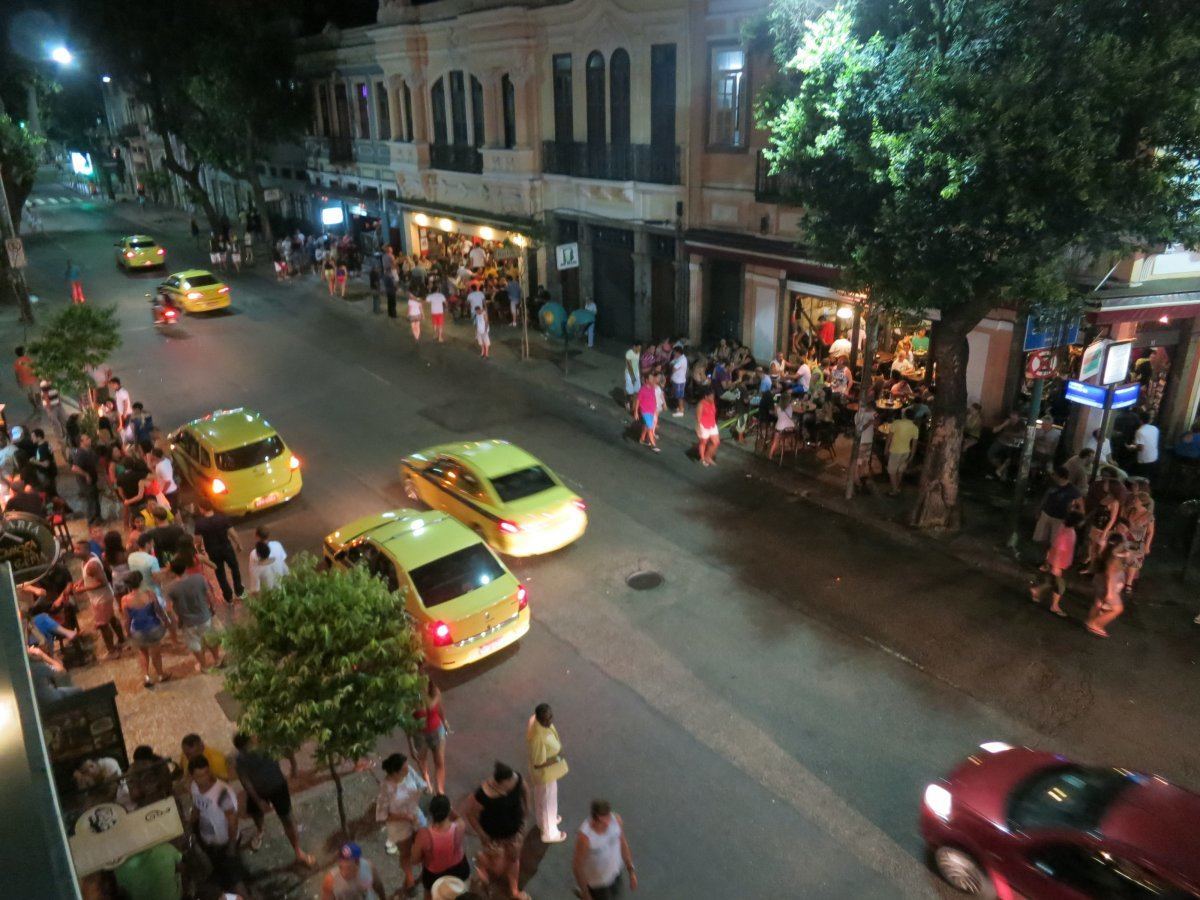 9. Stare at the Stairs: Escadaria Selarón
Joining the Lapa and Santa Teresa districts are these colorful mosaic-filled stairs that have become a landmark and favorite photo spot for Rio visitors. It was the passion project of Chilean-born artist Jorge Selarón who took years to complete his vision as a "tribute to the Brazilian people". Blue and yellow hues of the flag dominate the bright ceramic staircase. Sadly, the artist was found dead on these very stairs in 2013 covered in mysterious burn marks.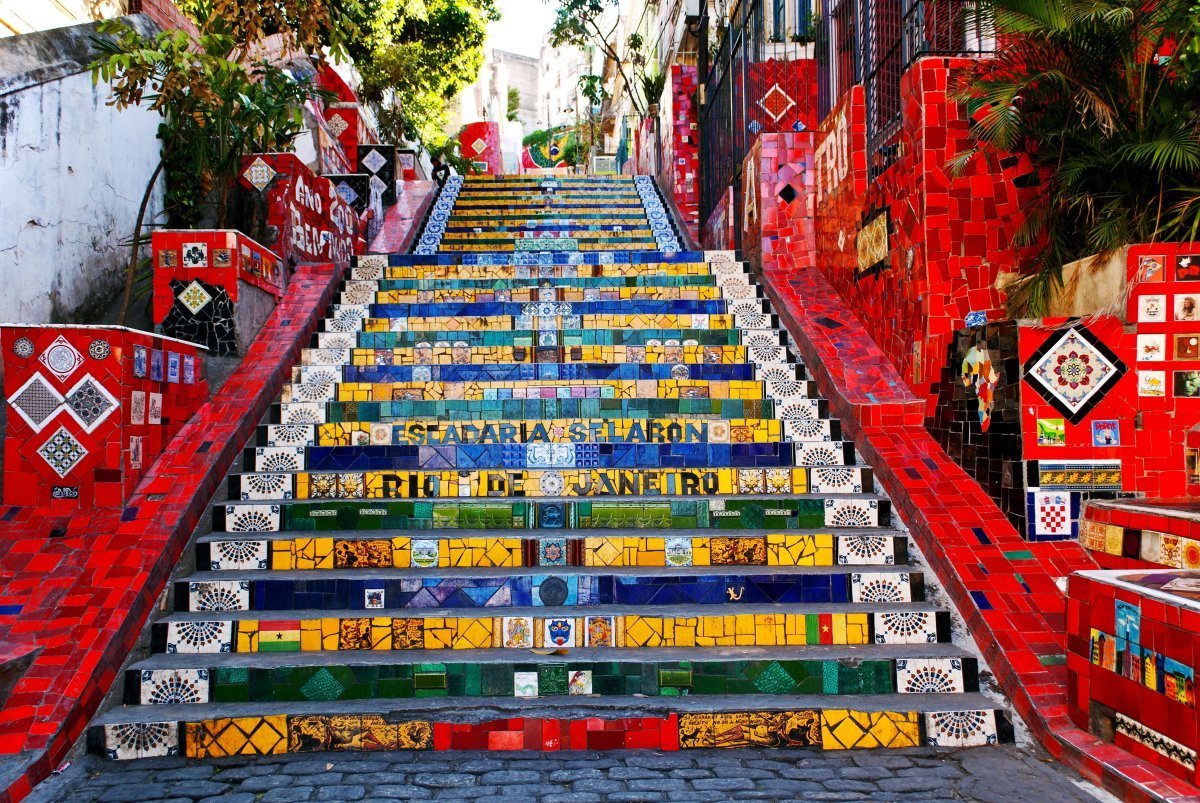 10. Take a Favela Tour
Beyond the trendy neighborhoods, fashionable districts and sultry beaches lies the socio-economic flip-side of Rio. Several tour companies offer favela tours that give you a safe glimpse into these impoverished slums. Over a third of the city lives in 500 of these favela shantytowns where the stereotypical drug lords rule and street kids roam, but they are complex communities with unique struggles and ways of life worth trying to understand. Find a tour company that is non-intrusive and respectful of the local people, and hopefully gives back to the community. A favela tour gives visitors a more balanced perspective on Rio, a chance to appreciate what the daily reality is like for a large portion of the underprivileged population.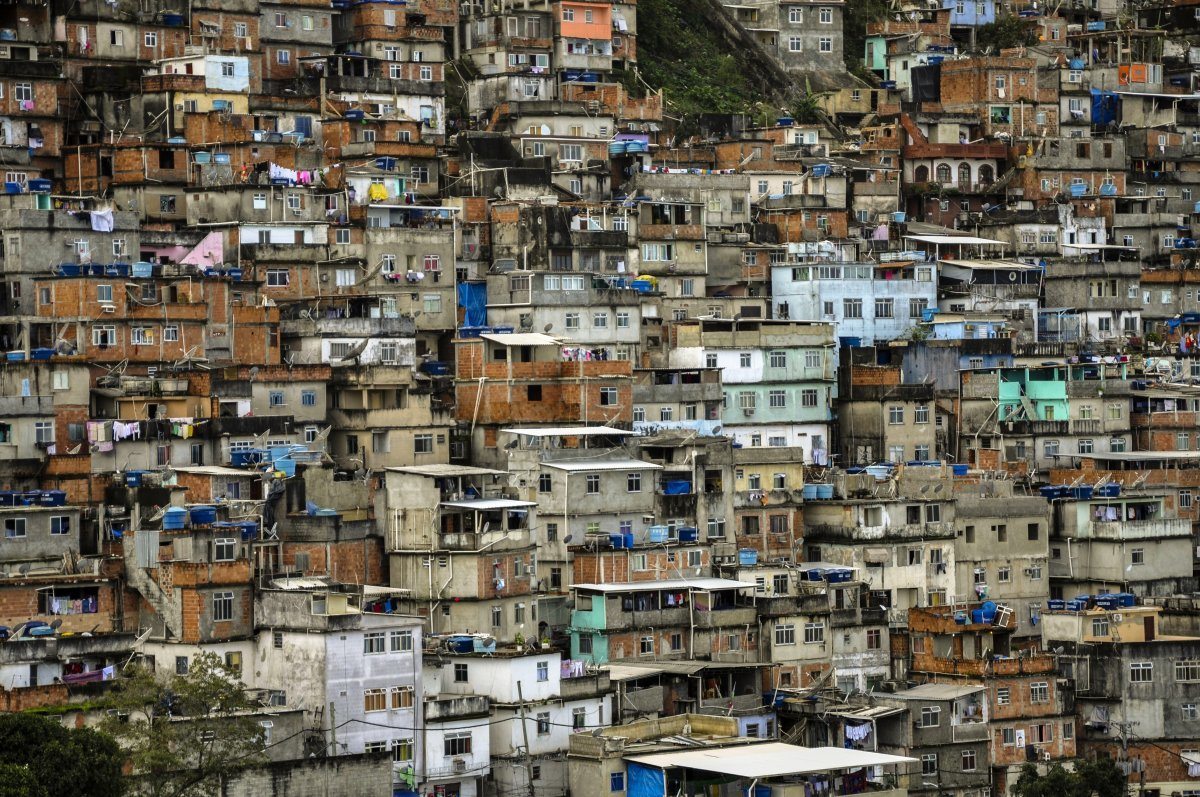 11. Savor Some Feijoada
Feijoada is considered the national dish of Brazil, a traditional slave-inspired meal usually eaten on Saturdays. It's a hardy slow-cooked stew of pork and black beans, but many cooks add smoked sausages, beef, various pig parts, garlic, onions and other special touches. Side dishes include rice, cabbage, kale, potatoes, carrots, okra, pumpkin and chayote with a touch of spices that make a rich, flavorful, brothy sauce.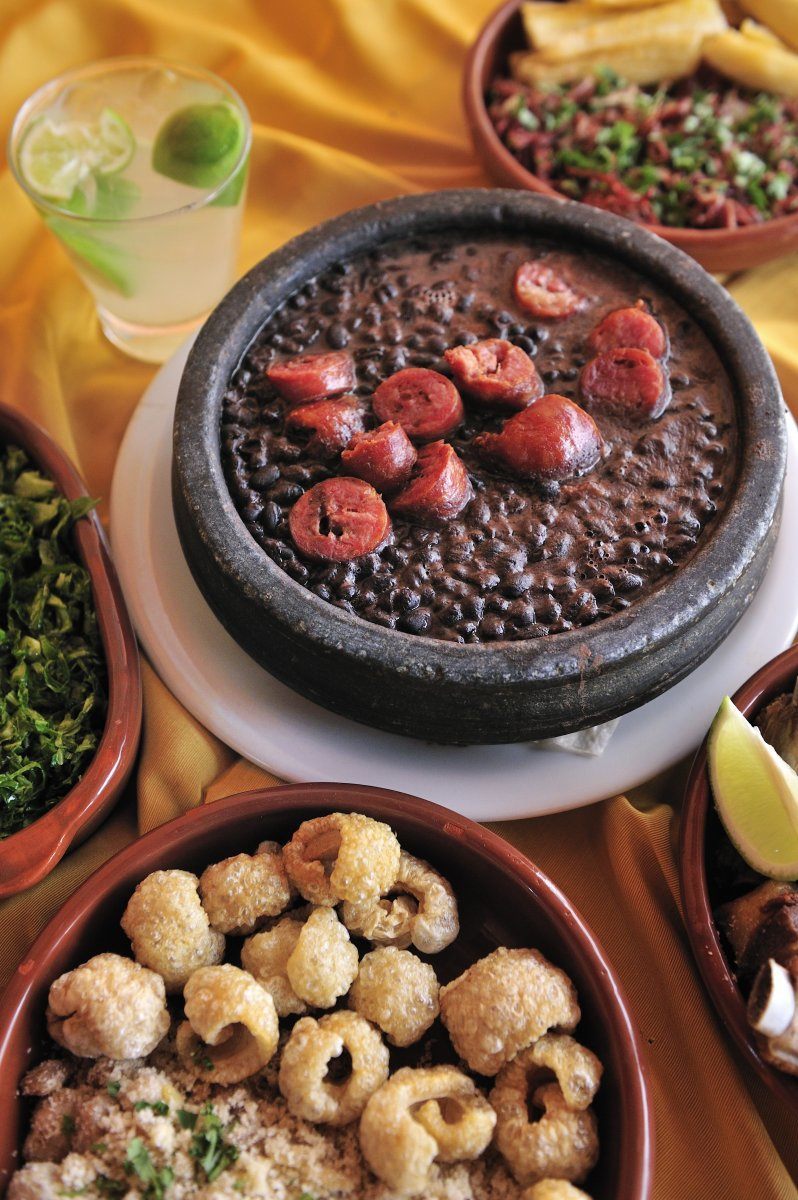 12. Dare to Hang Glide
If you've ever had a hankering for hang gliding or paragliding, Rio is the place to do it. It has the hills, the breeze, the views and the expertise to get you in flight. Tandem excursions let beginners soar like the tucans across the forests and cityscape, with an awesome swoop-down landing onto one of the city's scenic beaches. Don't let a fear of heights get in the way of this most memorable of all Rio experiences.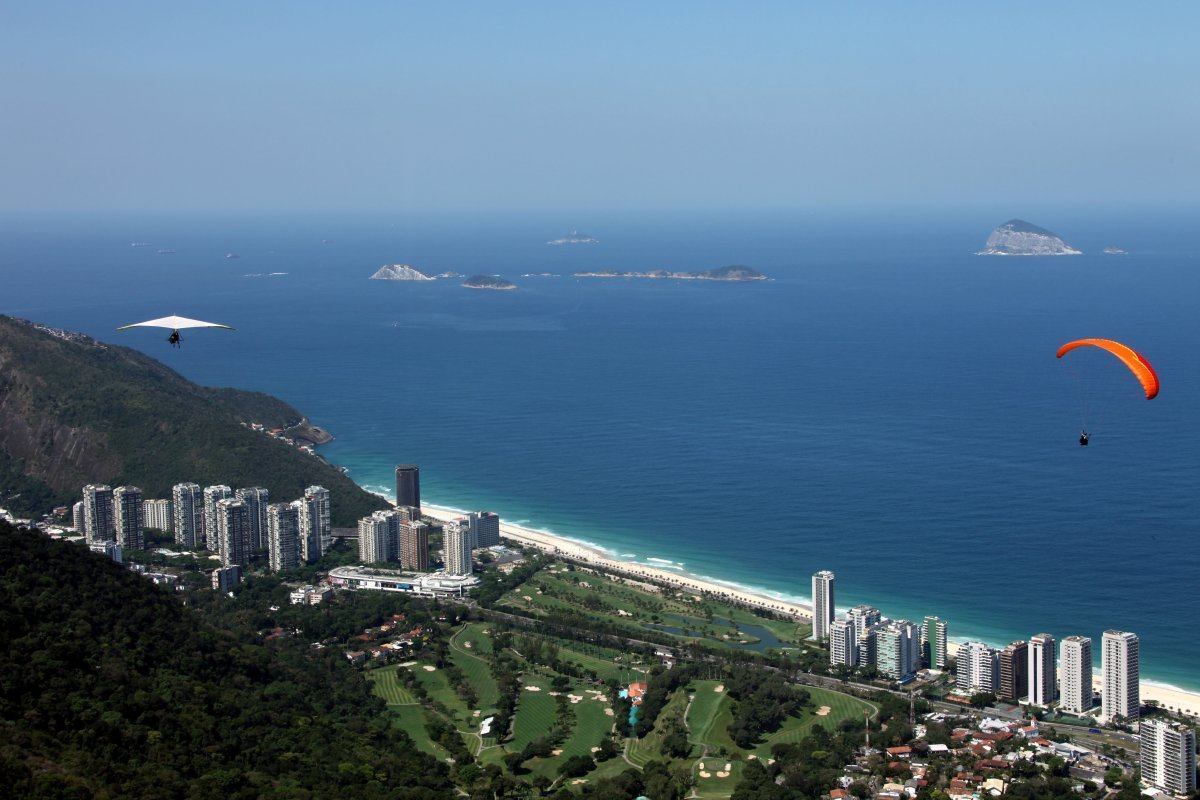 13. Worship Football at Maracanã Stadium
This might just be a more religiously significant symbol in Rio than Christ the Redeemer. The Brazilians take their football/soccer to extreme levels of seriousness. Even if you're not a big sports fan taking in a game here is a cultural experience not to be missed. Originally built in 1950, the circular stadium is one of the highest capacity football venues in the world seating 80,000 spectators. It has had a recent facelift in anticipation for the upcoming 2014 World Cup where it will proudly take center stage in the world of sports. If you can't make the World Cup, check out a Botafogo, Flamengo, Vasco da Gama or Fluminense game when you're in town – there's always something in play.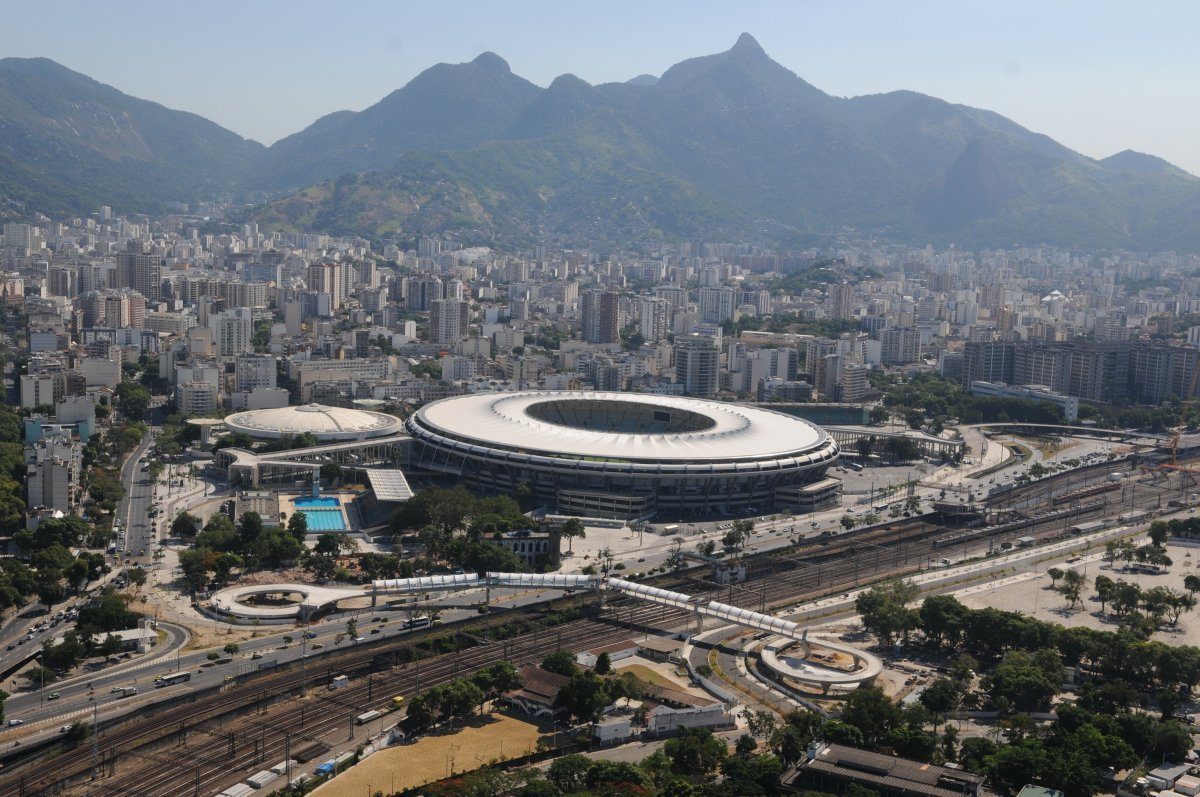 14. Indulge Your Inner Carnivore at a Churrascaria
Definitely seek out a churrasco dining experience when in Rio. These are typical Brazilian grilled meat steakhouses where special waiters called pasadors walk around the restaurant carrying skewers of beef, chicken, pork, lamb and more . Call them over and they will custom slice for you hot off the skewer and onto your plate. It's an all-you-can-eat carnivore's dream and a fun Brazilian experience.