London was recently crowned the world's most visited city. Around 19 million visitors are projected to flock here this year to soak in its rich history, heritage, arts and culture. It is a city steeped in tradition, yet is somehow forward-looking too. It is full of quirks and surprises that defy expectation and keep you on your toes. Want an overview of some London essentials? Whether you're a first-time visitor or frequent guest, here are some random bits and bobs about this magical city.
1. Think this is London Bridge?
Think again. This iconic structure is actually the Tower Bridge, although tourists from all corners of the globe continually make this mistake. Remains of the real London Bridge (you know, the "falling down" one) are actually in Lake Havasu, Arizona.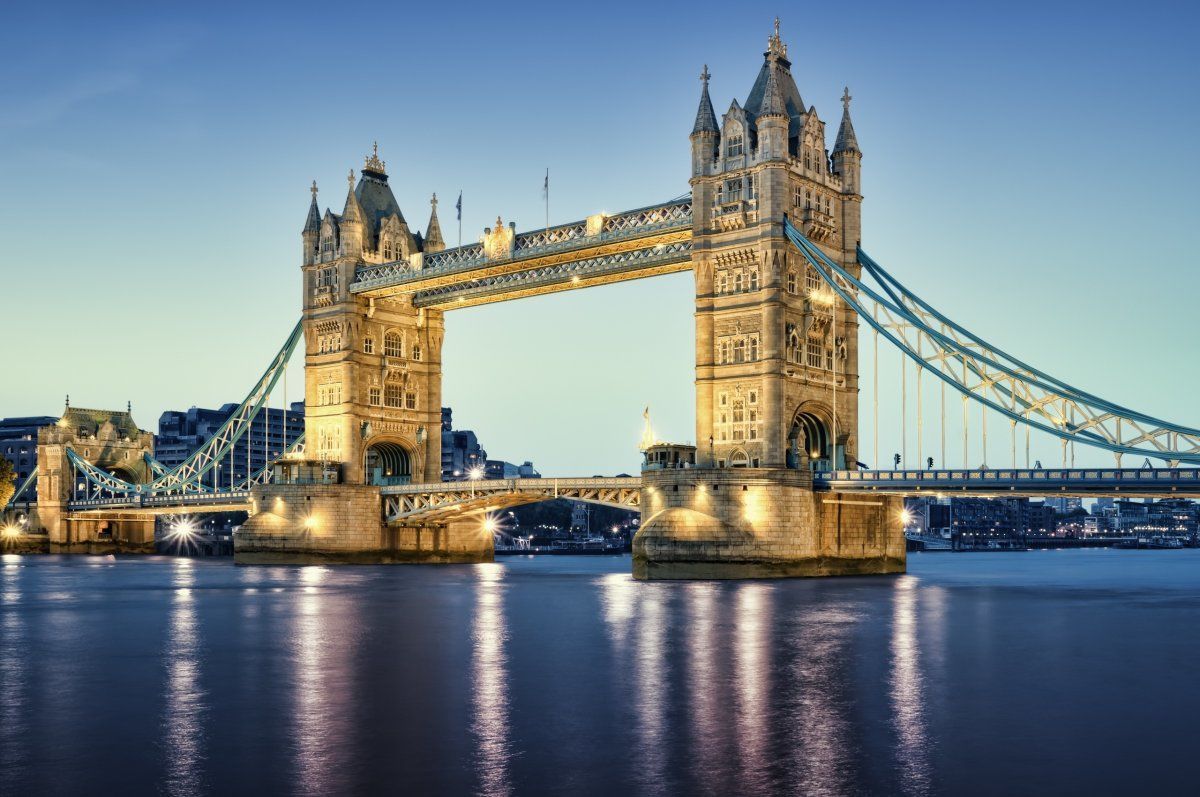 2. Picadilly Circus has nothing to do with clowns and acrobats
Some foreigners get confused with the "circus" moniker, but it's just the Latin word for "circle" – akin to "public square". Picadilly Circus is one of the busiest hubs in the heart of London's West End, anchored by the famous Shaftesbury fountain that's topped with the statue of Eros. It is surrounded by neon lights, theaters, shops, hustle and bustle. People from all walks of life meet, mingle and congregate here. You could say it's a bit of a circus.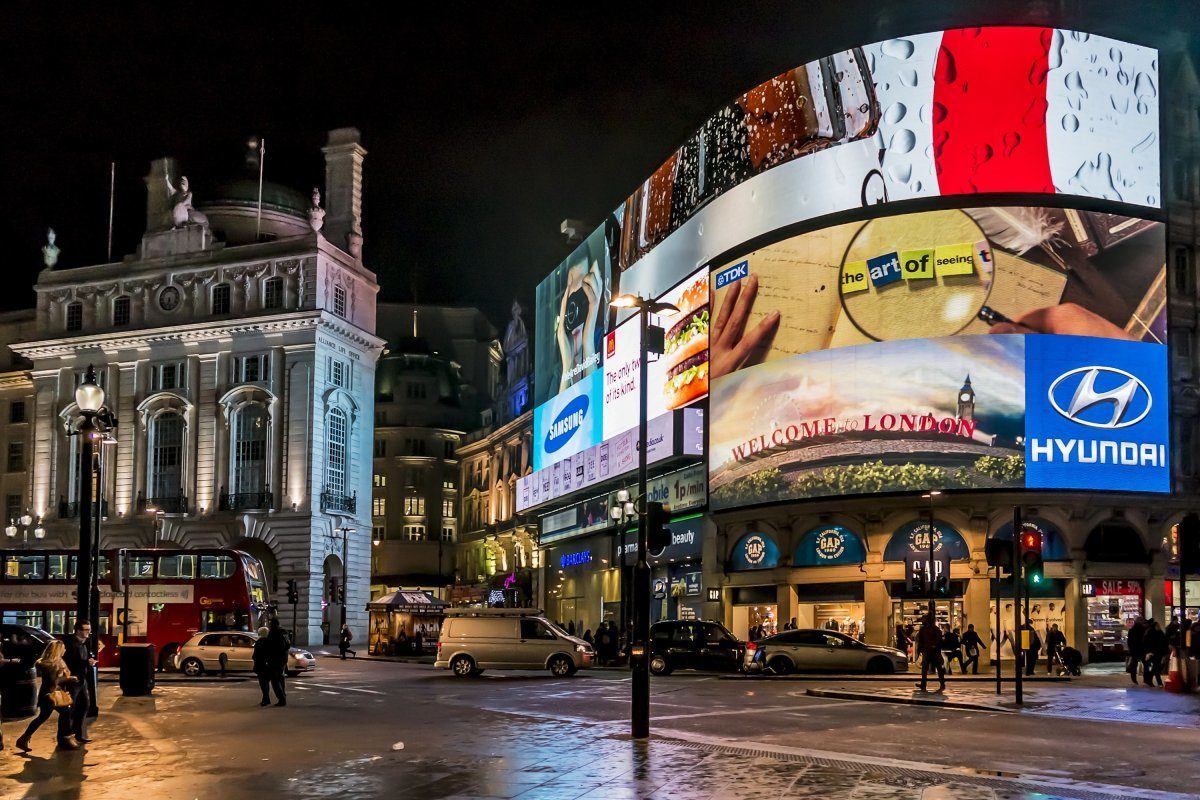 3. They haven't done away with these yet
You'll still find some famous red phone boxes on the London streets. Usage has dropped 80% over the past five years as everyone has a cell phone these days. Still, it's nice seeing these relics of a bygone age. All tourists require at least one classic phone booth shot.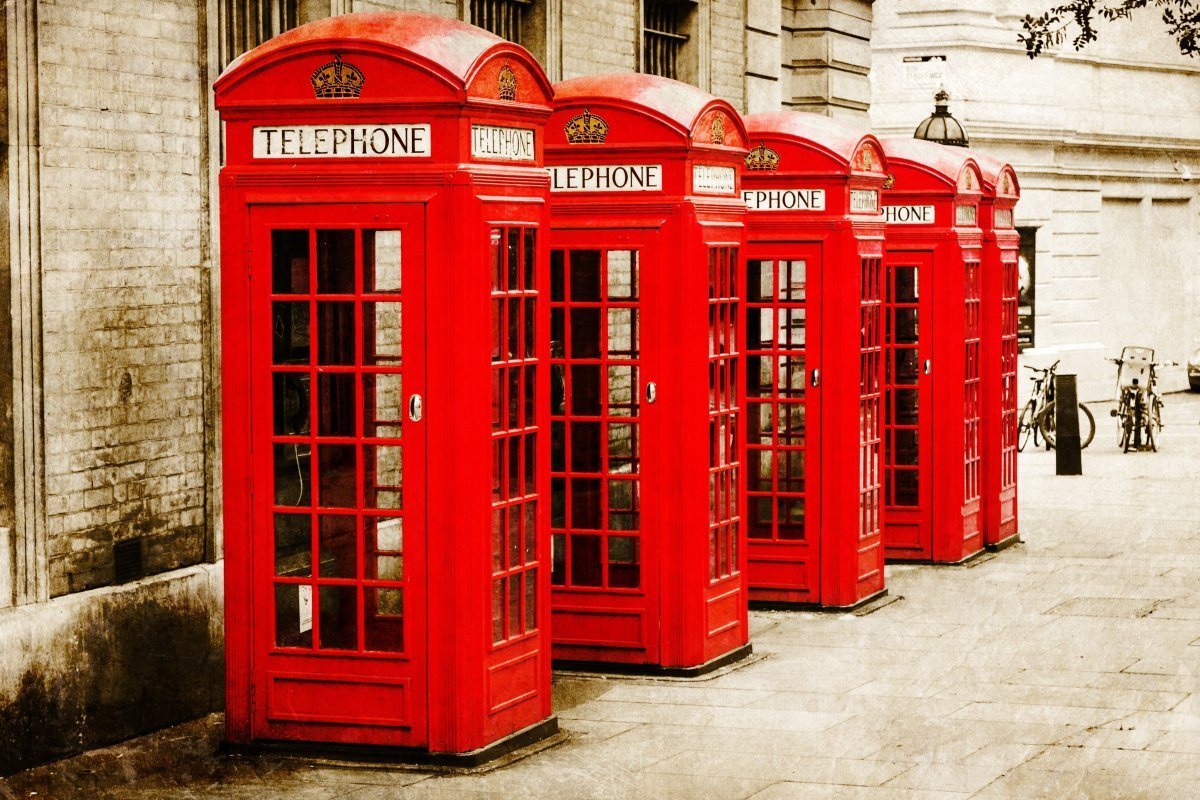 4. Think this is Big Ben?
Wrong again. Everybody calls this famous clock tower by the Houses of Parliament "Big Ben", but that's really just the nickname of the largest bell inside. In June 2012, the House of Commons announced that the clock tower was to be called the Elizabeth Tower in honor of Queen Elizabeth II's Diamond Jubilee. Don't think that name is catching on.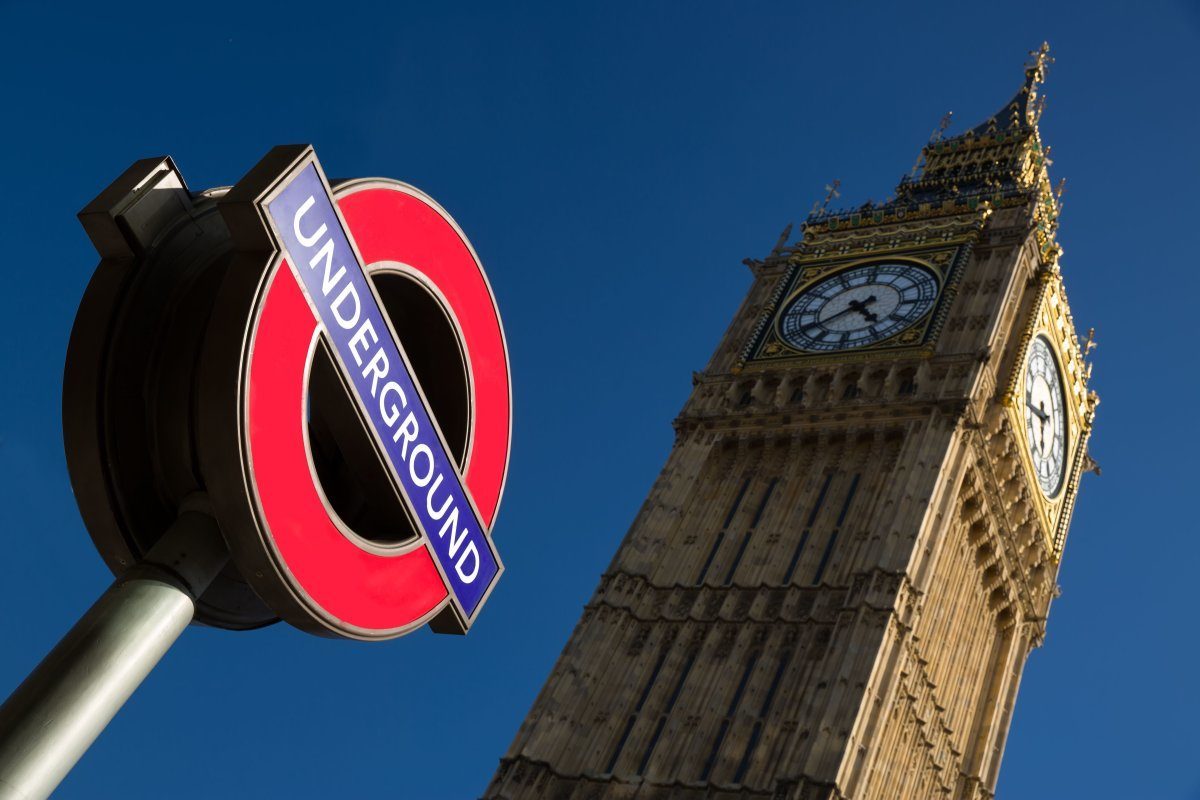 5. This phrase will become ingrained
If you spend any time on the London Underground, you will be inundated with this helpful message. You will be prompted by both an audible and visual tip to take note of that hazardous space between the platform and train. You'll even see this iconic phrase emblazoned on on T-shirts and souvenirs, as it has become a London catch phrase. It begs the question, how many people actually trip on that gap?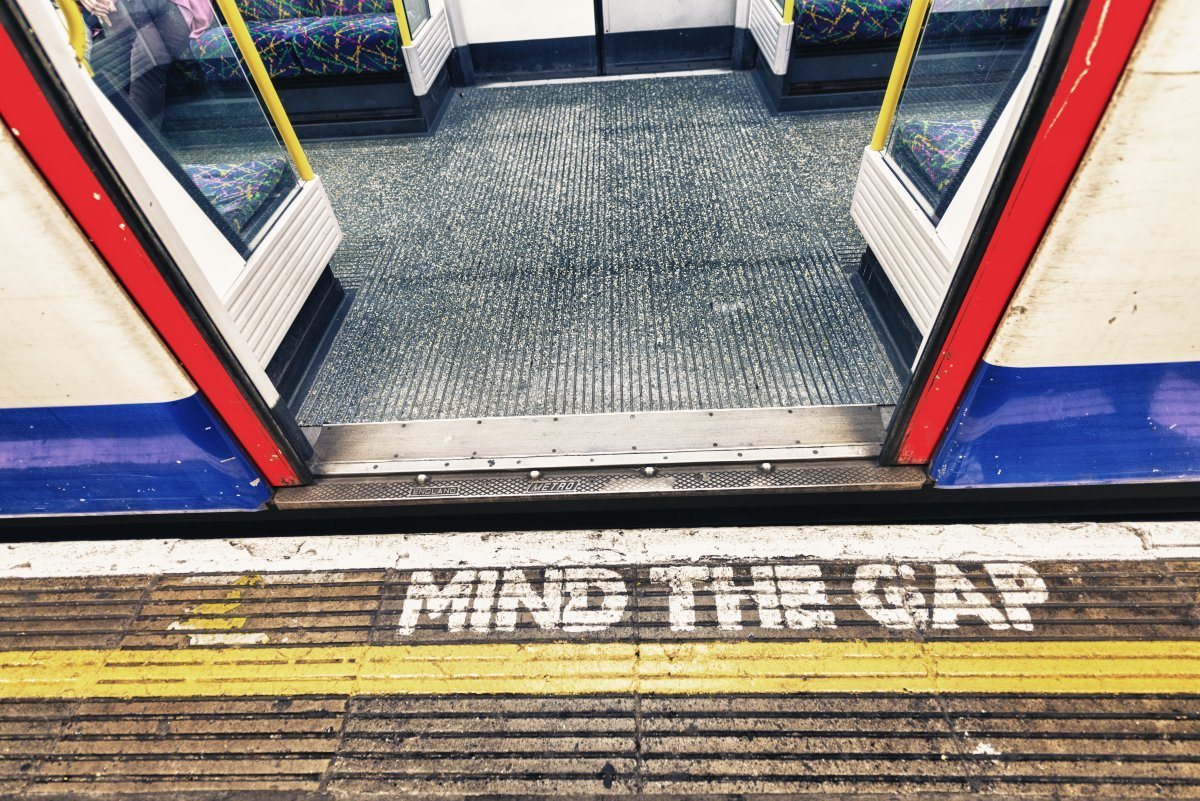 6. Respect the London cabbie
Your London cabbie is like a human GPS on steroids. Each taxi driver has to pass "The Knowledge Test" which includes 320 basic routes, 25,000 streets and 20,000 landmarks within a 6 mile radius of Charing Cross. They also know the best pubs, shops, parks and just about anything you could ask for in the city. They're an impressive, invaluable resource. It takes 2 to 4 years of intensive study to master this rigorous exam. Of course, we can all just google this info today, but would you know the fastest way to get there?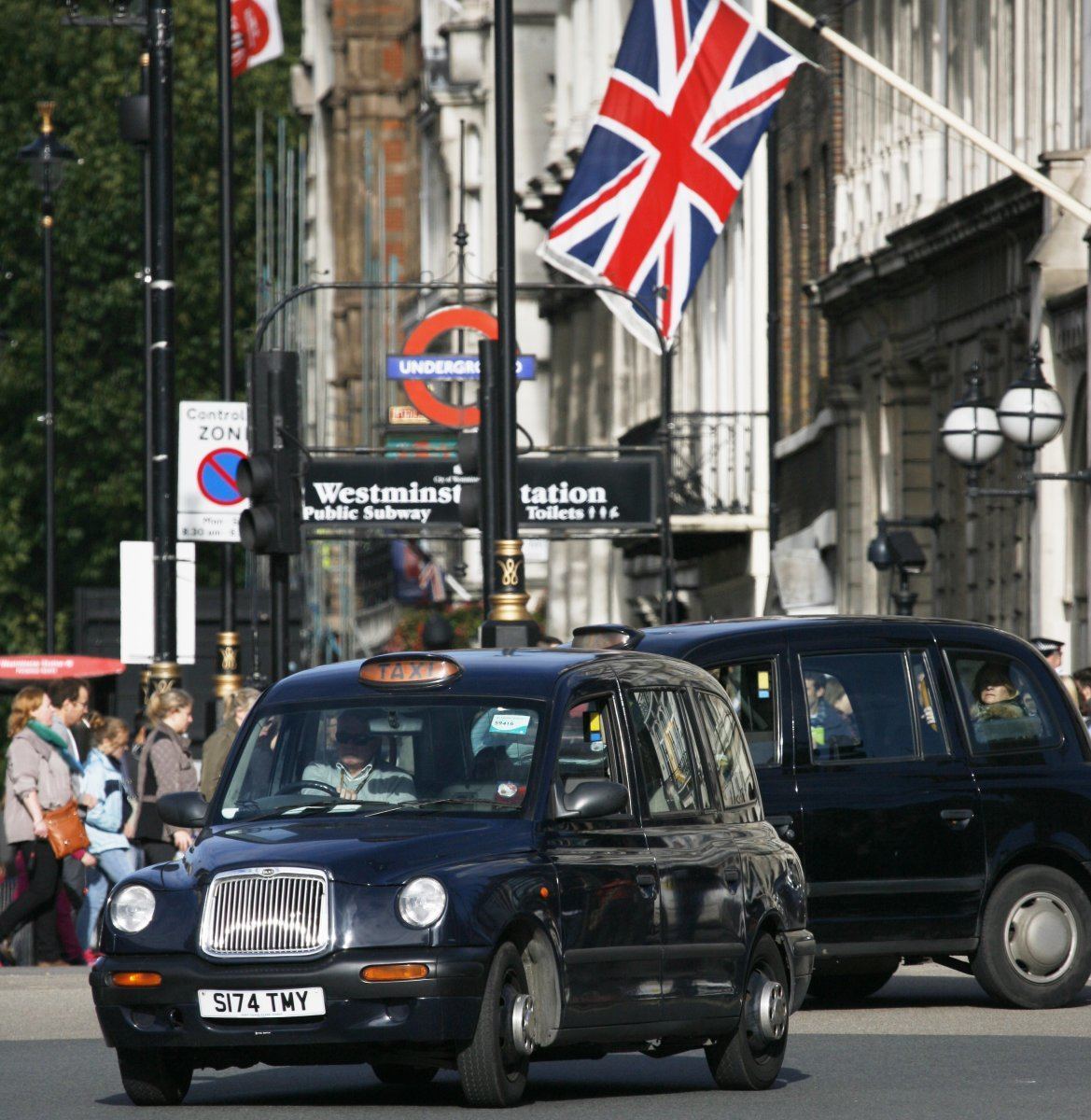 7. Londoners love their silly uniforms
Behold the pomp and pageantry of the Royal Guards, with their distinctive ceremonial military uniforms of scarlet jackets and tall furry hats. These 18 inch, 1.5 pound hats are known as bearskins and, yes, they are actually made from Canadian black bear pelts. There have been efforts to phase these out, or at least switch to fake fur, but for now the tradition stands. Damn, it must be hot under there.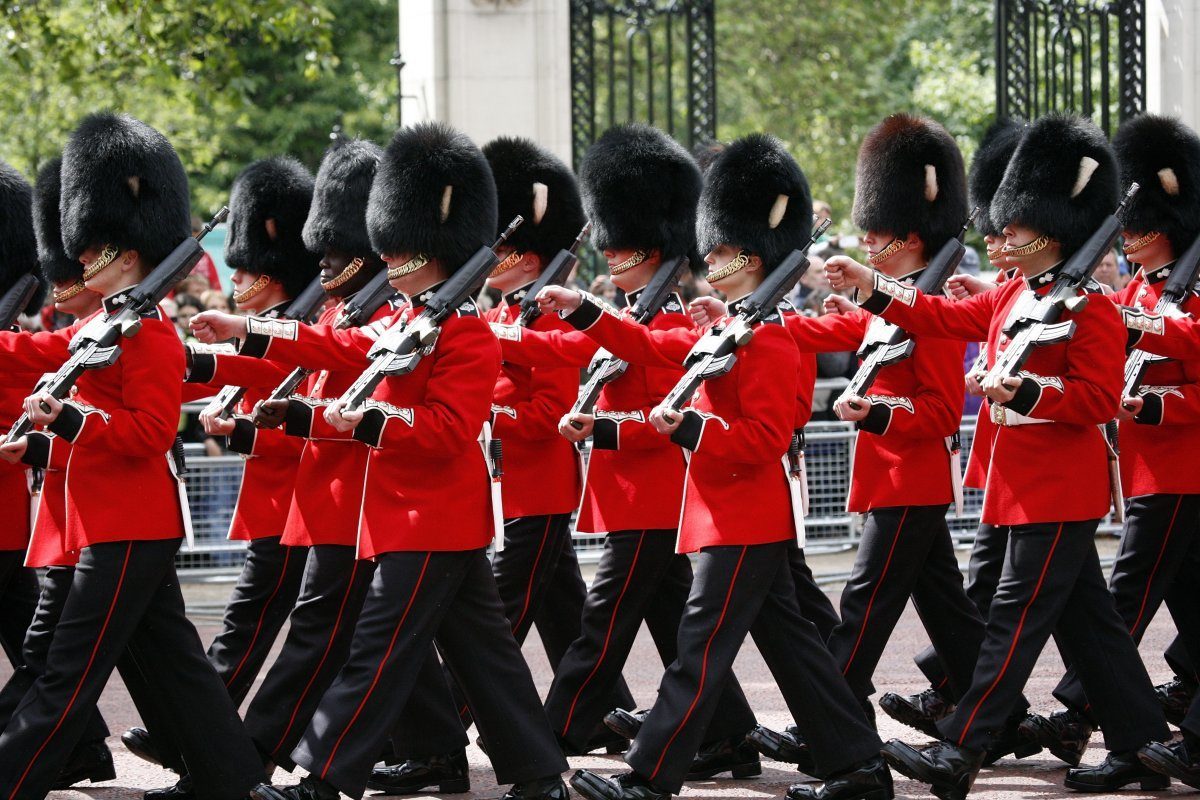 8. Beefeater bling
Not to be outdone, the Yeoman Warders who guard the Tower of London don even more flamboyant garb. Their stylish ensemble dates back to 1485, when Henry VII was king. On state occasions Beefeaters wear a red and gold Tudor tunic, while their everyday look is dark blue with red trimming, both topped off with a very dapper hat.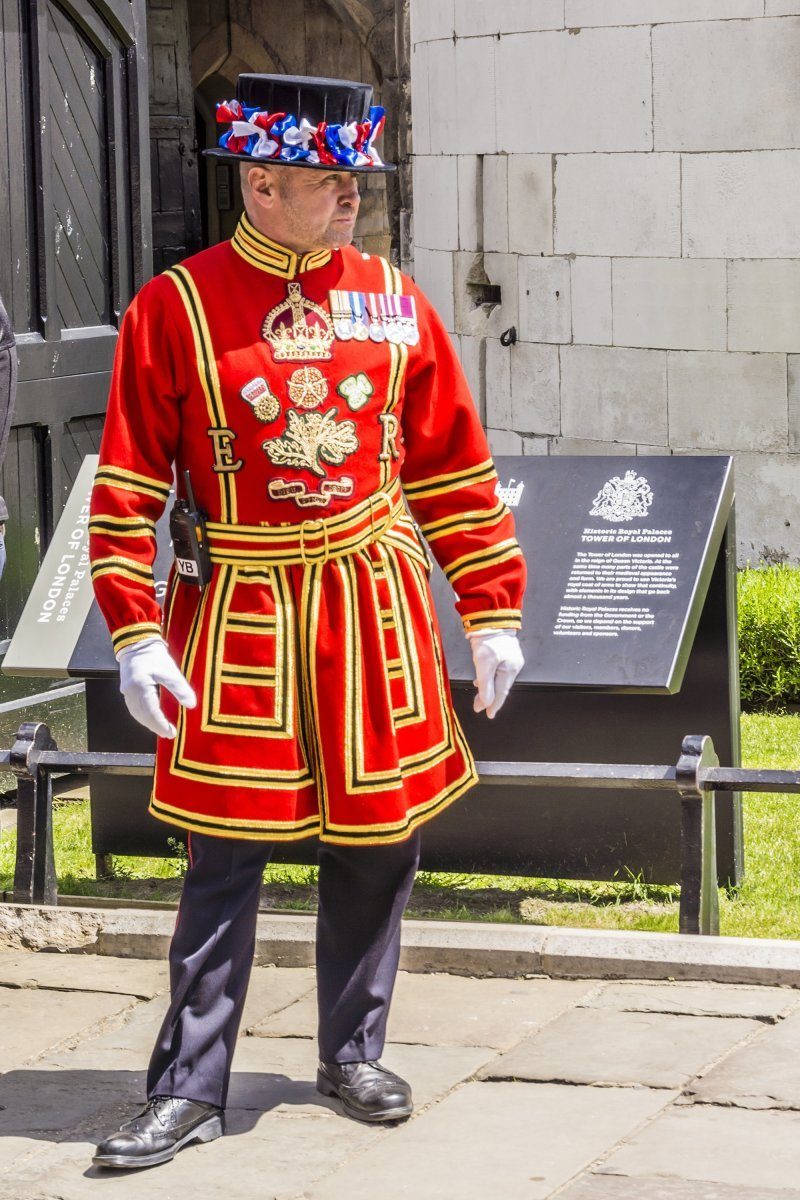 9. Behold the bobby "tithead" helmet
No mention of silly uniforms could miss that of the British bobby. The London police force was established in 1829 by Sir Robert Peel (hence the name "bobby"). While different ranks and forces wear updated uniforms, you still see variations of the traditional "custodian helmet" around. It's apparently quite uncomfortable, requires a chin-strap to stay on properly and offers very little in the way of protection or shade. But it sure looks snappy!
10. Brits aren't overly security conscious
Here's a lone bobby standing guard outside 10 Downing Street, home and office of the Prime Minister. Due to cutbacks in 2013, there's no bobby on duty on the weekends. That kind of lax security just wouldn't fly in some countries.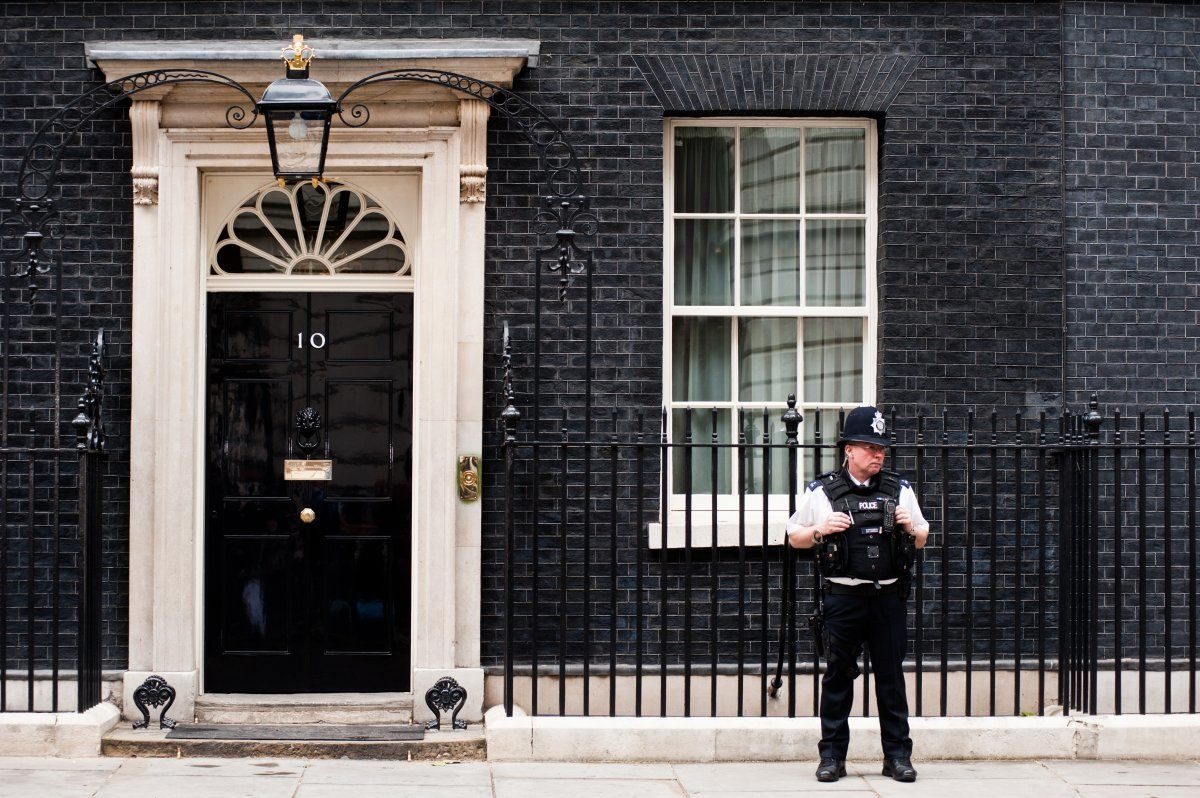 11. Then again, maybe they are
On the flip side, there are CCTV cameras everywhere. Apparently there is one closed-circuit television camera for every 11 people in Britain. Some fear it has become an Orwellian surveillance state. Big Brother really is watching you on the streets of London.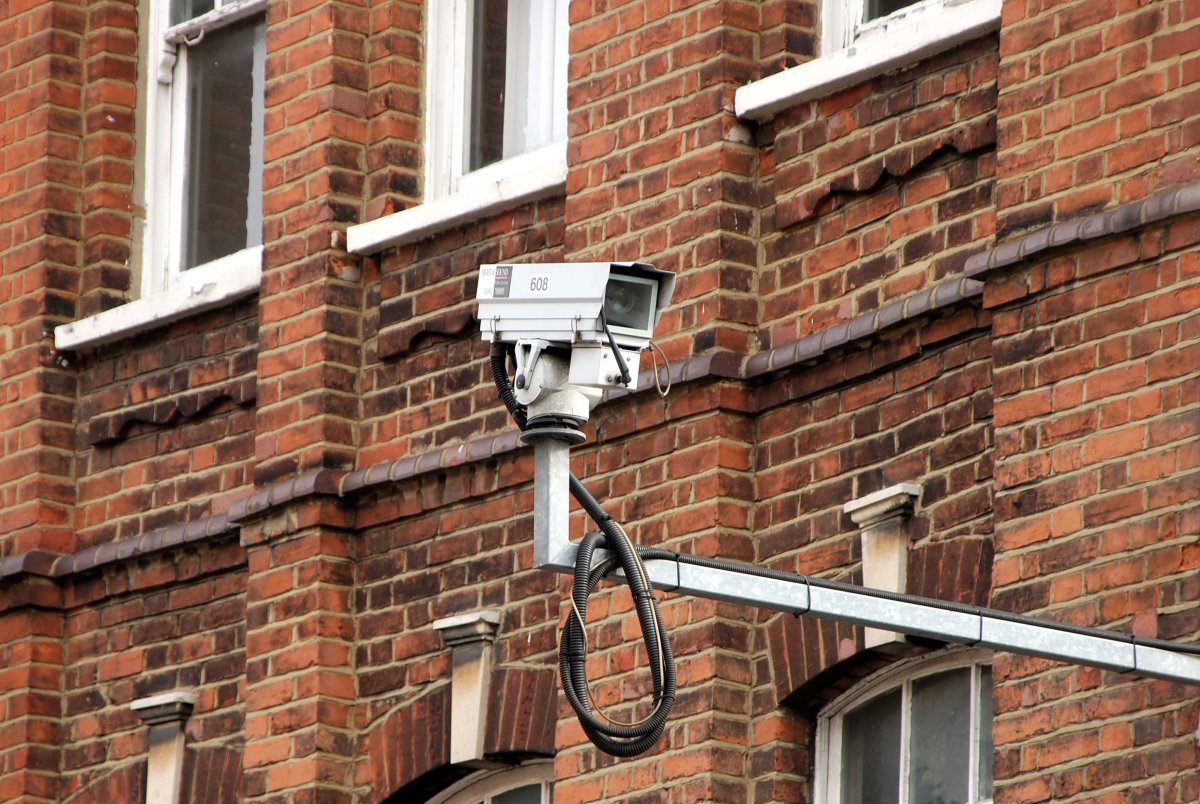 12. London loves their literary heroes
London's love for its literary legacy is legendary. Some fictional characters are celebrated like real historical figures. Here's the Sherlock Holmes museum near Baker's Street.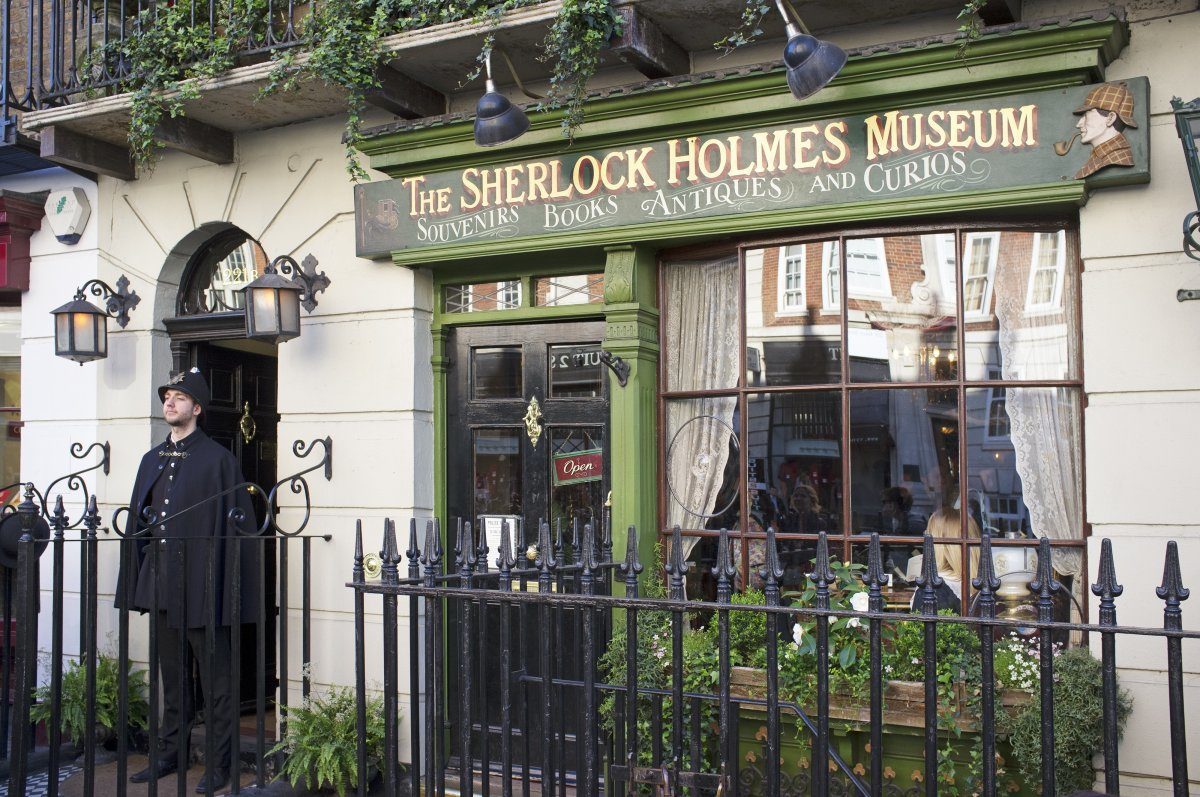 13. Sorry, Harry Potter's not real either
The boy wizard was a fictional fantasy, but one can pretend, right? Visit Platform 9 ¾ at Kings Cross station and see if you can get through the wall. It makes a fun photo op, if nothing else.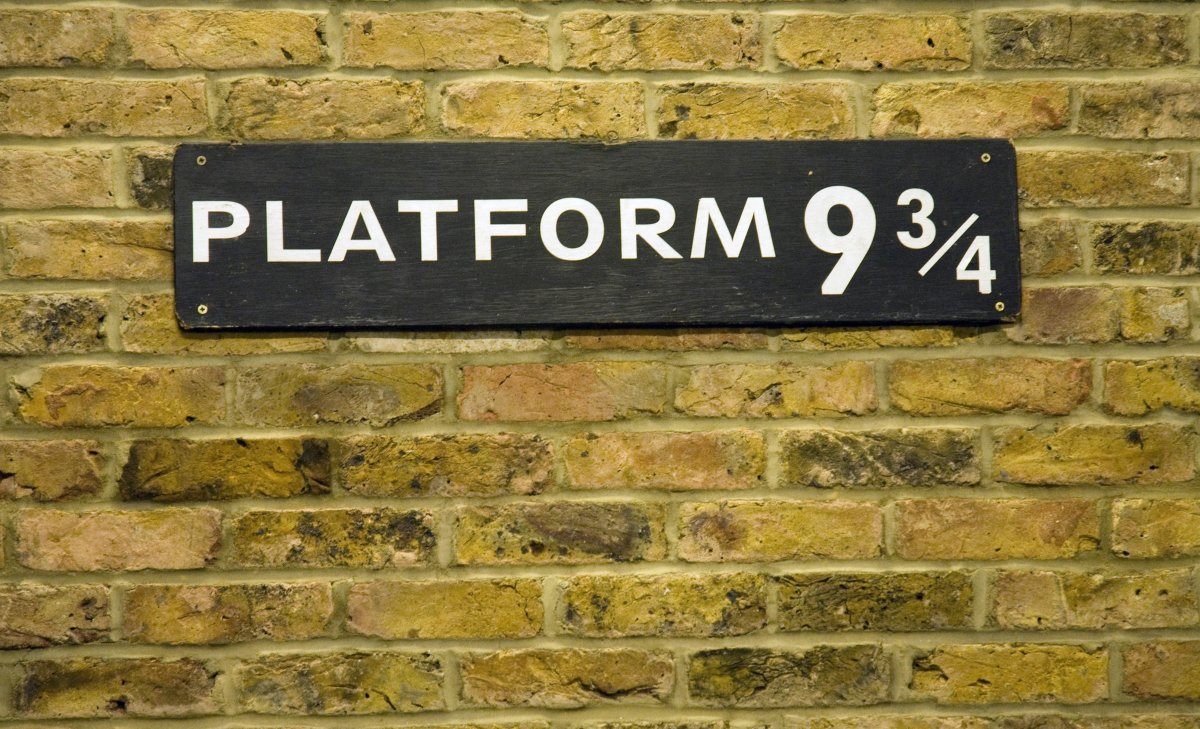 14. Olde is new
London loves to flaunt its historical charms. However, this particular "Ye Olde" shtick might be better served if it didn't simultaneously advertise "free WiFi".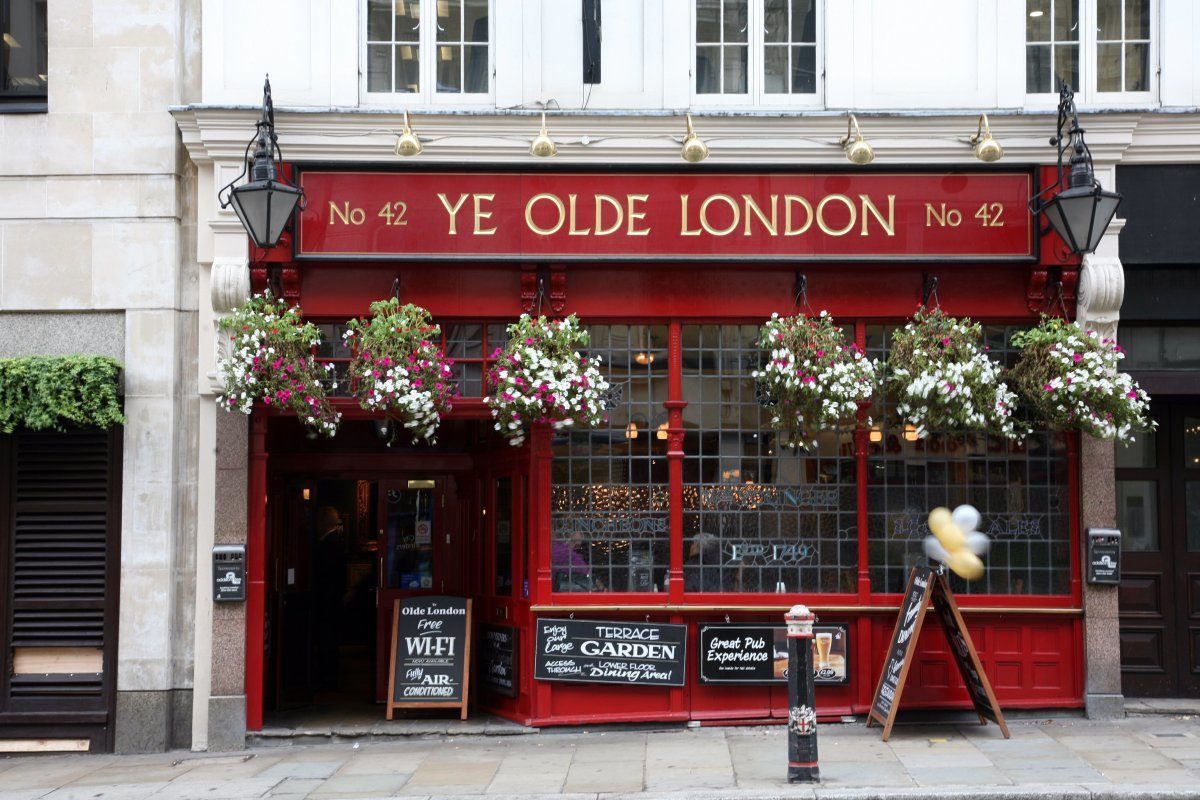 15. London has a surprisingly modern skyline
Many first-time visitors to London are surprised to find its not all stately old buildings from days of yore. The city has some of the most striking modern architecture around (which is controversial to those who'd prefer London to maintain a more traditional approach). Here's the rather phallic looking Shard.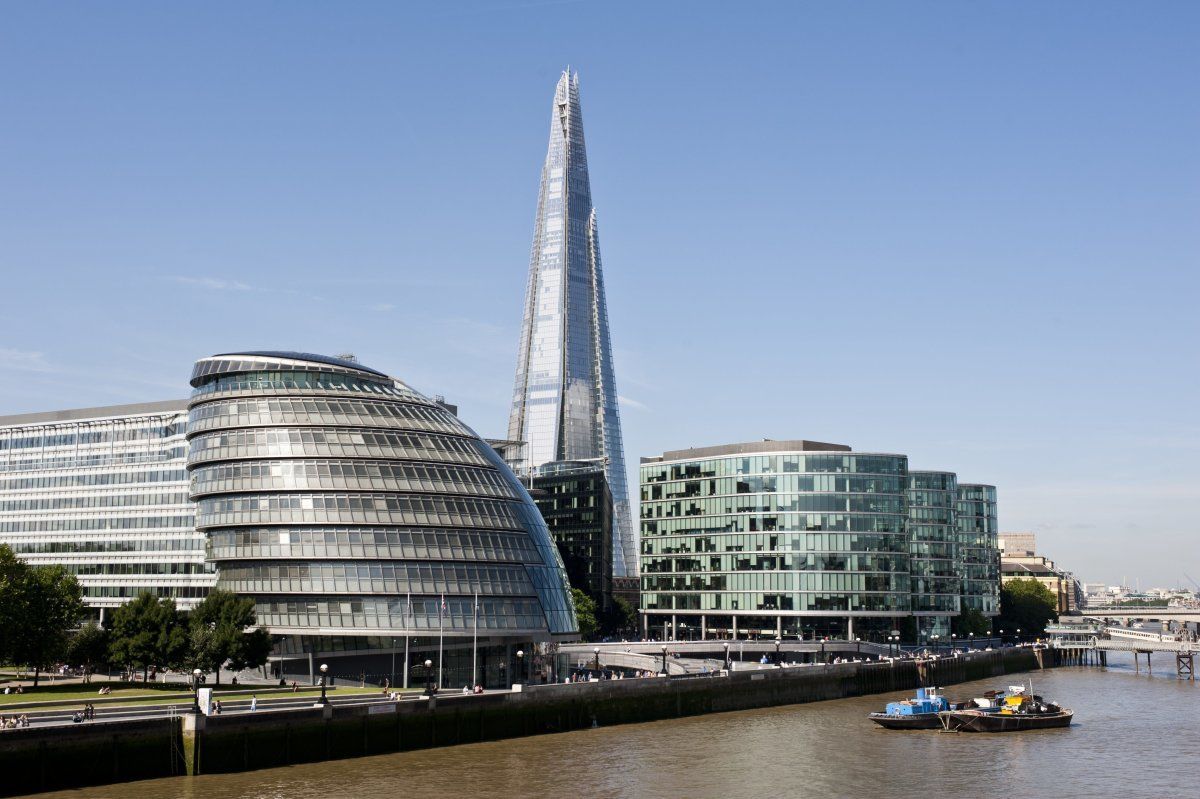 16. The Gherkin
And here's the rather phallic looking Gherkin (hmm, do we detect a pattern here?).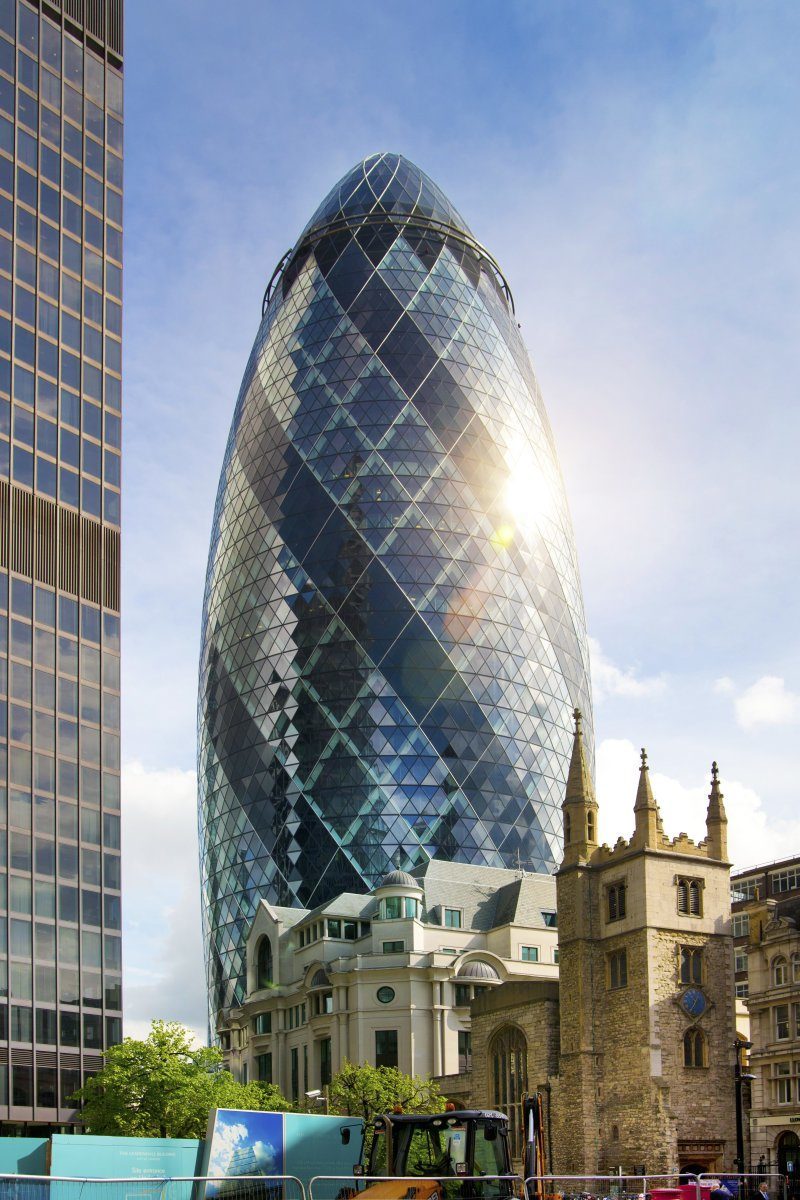 17. The ArecelorMittal Orbit Tower
One of the best places to view the eclectic London cityscape is from it's most eclectic modern tower. This funky sculpture/observational tower stands in Queen Elizabeth Olympic Park. Wonder what Christopher Wren would make of this.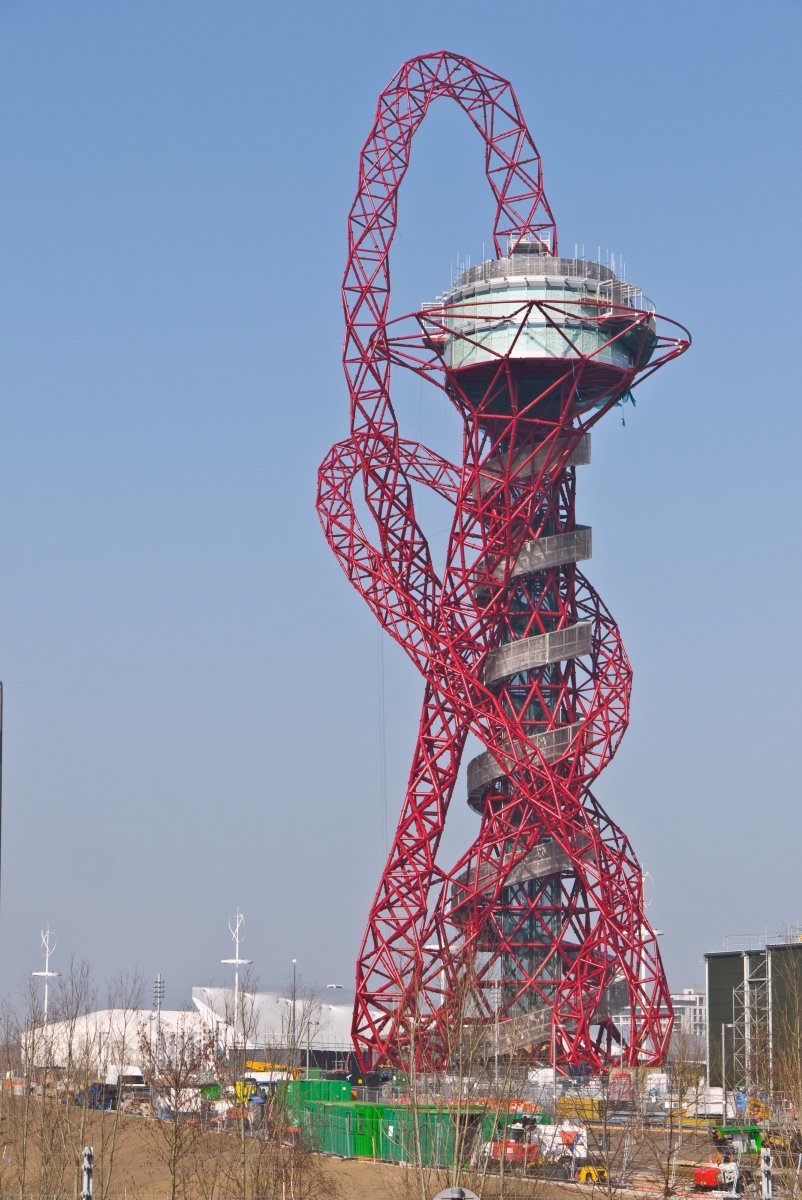 18. Is it fog or smog?
London's pea-soup reputation was actually more due to coal fire air pollution than any natural low level clouds. This dense smog dissipated somewhat as coal heating went out of favor. You do see a romantic misty cloak hovering along the Thames from time to time, but it's not a common as its foggy notoriety would indicate.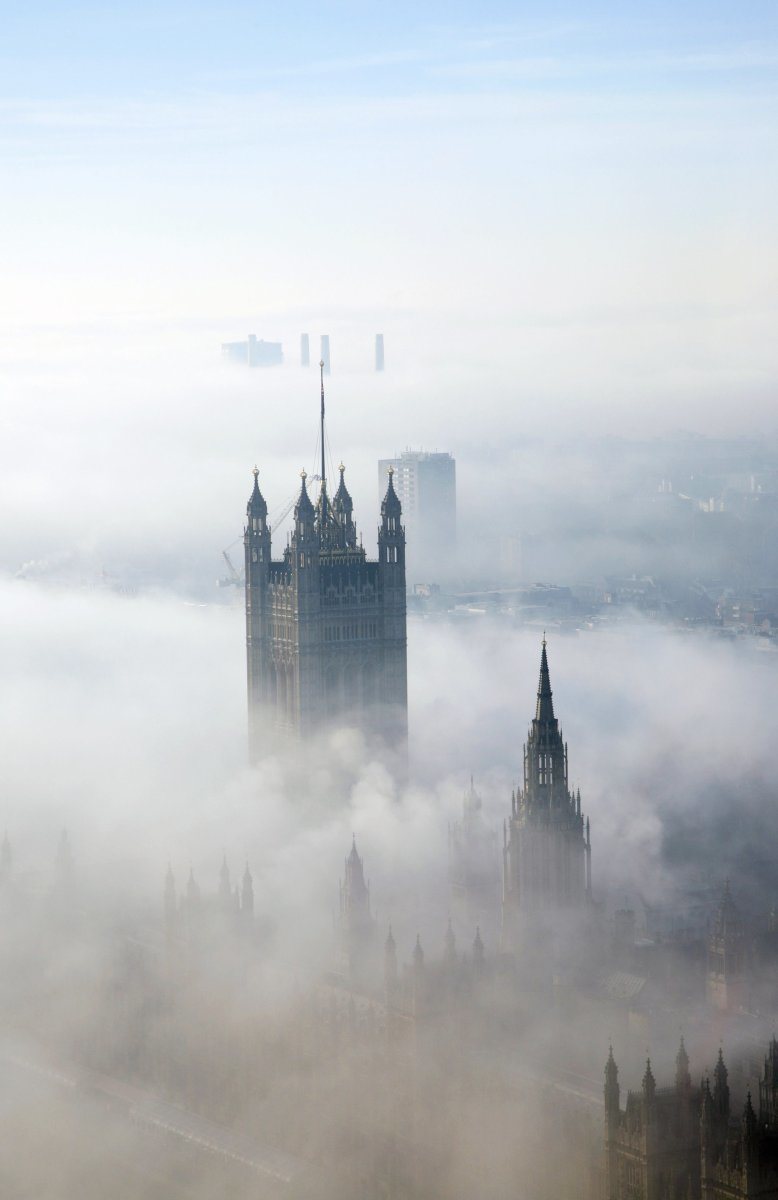 19. The tube escalators go down forever
Some of the tube stations are buried so deep underground, the escalators seem to go down to the center of the earth. Hamstead Station, for instance, is 192 feet below ground level. Angel Station, on the Northern line, has the longest escalator in the network, going down 197 ft in two flights. Claustrophobics, be warned.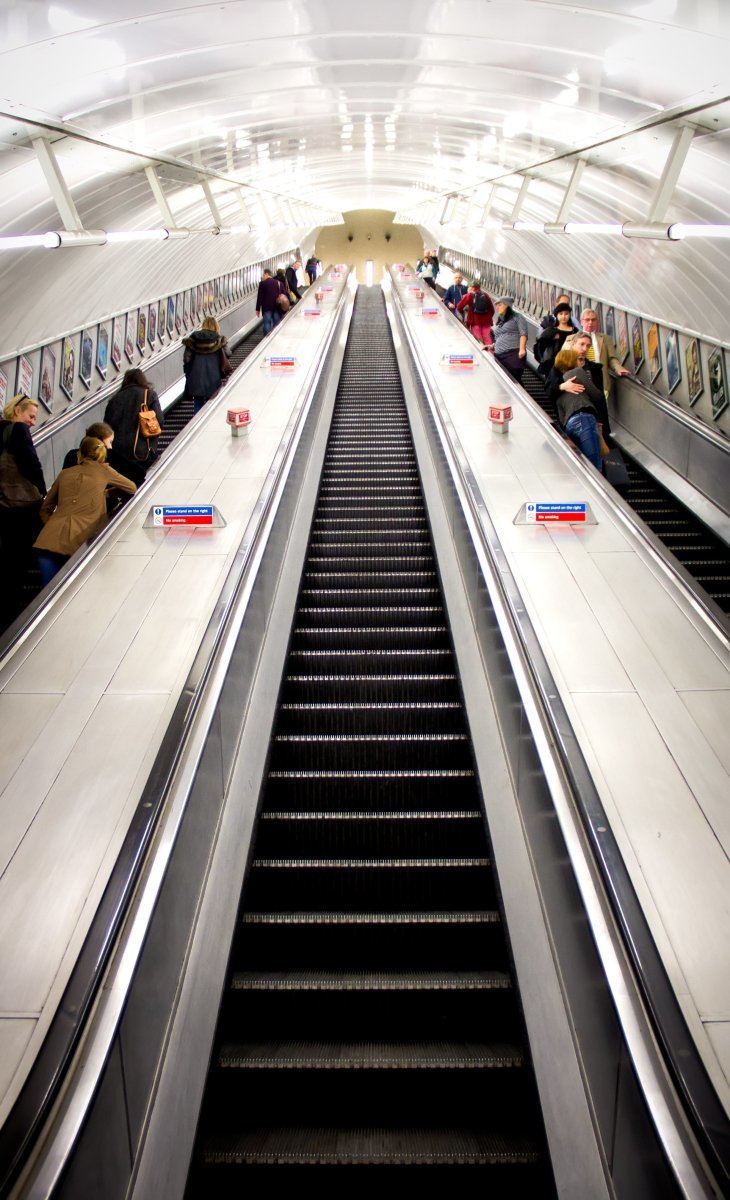 20. You gotta have Fish 'n Chips when in London
Deep fried battered fish and chips with a side of mushy peas is classic pub grub and take out food in London. It has been popular here since the mid-19th century. A touch of salt and vinegar is the way to go, maybe a squirt of lemon – but don't drown it in ketchup. The tradition of wrapping this greasy goodness in newspaper has fallen out of fashion (they finally realized it's not hygienic to ingest ink?).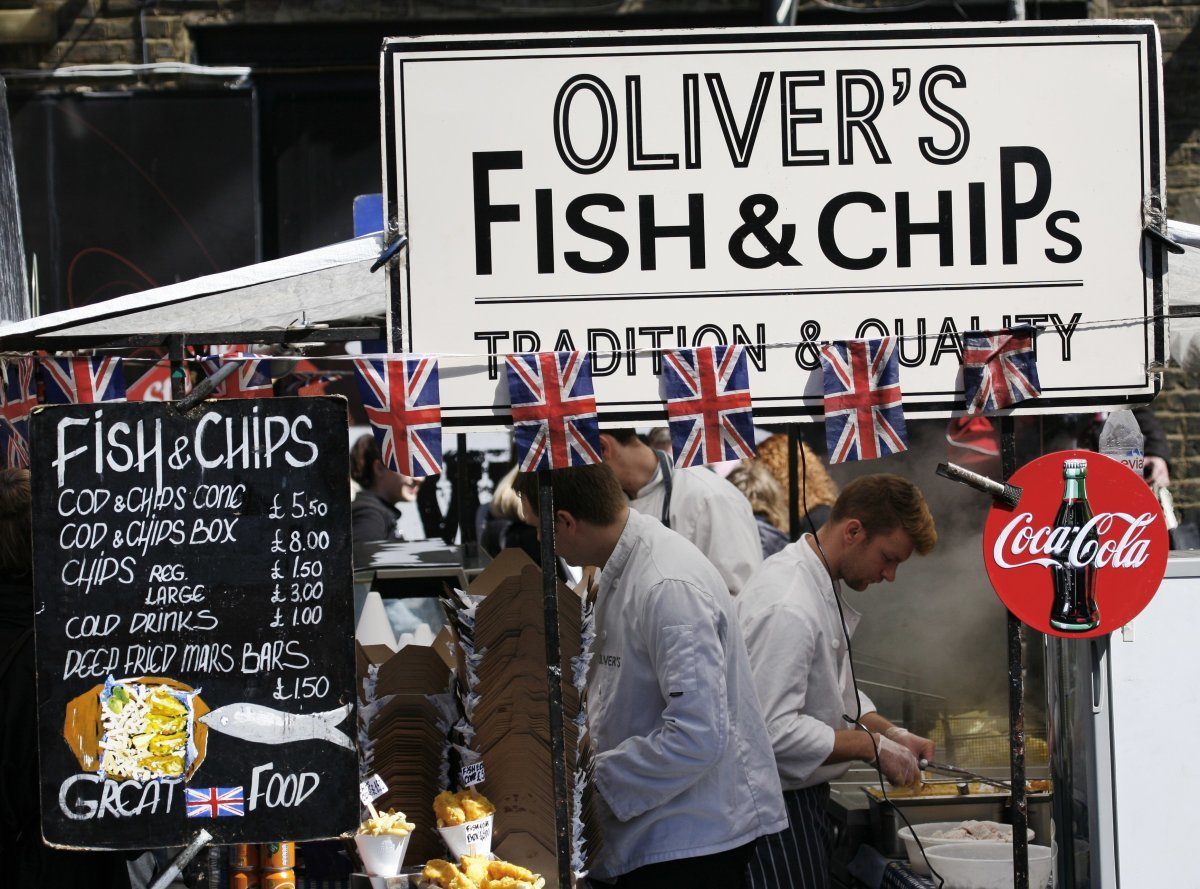 21. London has the hots for curry
Move over fish and chips. Chinese and Indian have taken over as the most popular takeaway food here. In fact, London has more Indian restaurants than Delhi or Mumbai.