In 2009, UK native Graham Hughes set off on a journey that had never been undertaken before in modern history. The adventurer was determined to visit and explore every one of the 193 member nations of the UN plus Vatican City, Western Sahara, Taiwan, Kosovo, Palestine, Scotland, Wales and Northern Ireland. The goal was to visit every single nation in the world without setting foot on a plane. He'd travel by boat, bike, bus, and even his own two feet in order to check out every single country on Earth. And he did it. Here, for your consideration are some of Hughes' stories, tips, and tricks for the next time you've got your own fair share of wanderlust.
1. It Helps to Be Exceptionally Lucky
It's important to point out that there is literally a landfill's worth of things that could go wrong undertaking the journey Hughes went to. Even barring the fact that he could have gotten shot for even entering some of these places, there's disease, there's robbery, there's accidents of every kind of vehicle. None of that happened to Hughes, for which he counts himself extremely lucky.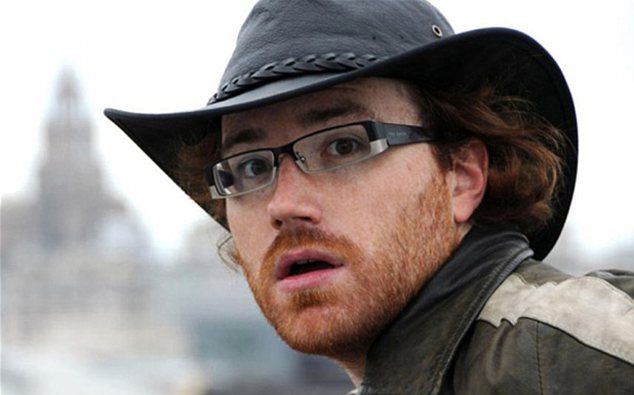 2. The Trip Began on January 1, 2009
Against the advice of basically everyone he knew, Hughes began his journey at the southern tip of South America, in Argentina. That morning, he took a ferry across the River Plate into Uruguay. And the rest is history.
3. To Do It Right You Gotta Do It Cheap
If you've got a trust fund waiting to be drained, you can ignore this step. However, if you're like the majority of people in the world, you'll want to do what Hughes did and impose a small weekly budget on yourself. Hughes' budget was $150 a week, which meant that in several locations he had to rely on the kindness of strangers, a move that immersed him in the culture to an incredible extent.
4. Expect to Get Arrested … A Lot
In the quest to set foot in every country, you'll inevitably break the law. It's impossible to take this journey legally, and that's without considering your presence in a foreign country draws undue suspicion. During his trip, Hughes was arrested on the Russian border for wading across a river and he was detained as a spy more than once.
5. Just Embrace the Danger
If you're determined to get across the globe without taking flight, then you're going to need to take some travel chances. At one point during his journey, he actually paid Senegalese fishermen to take him across more than 350 miles of open ocean. Their boat, a wooden pirogue had no radio, no satellite phone, no distress beacon, and an outboard motor.
6. He Had to Sneak Into Cuba
Of the several countries that Hughes wasn't technically invited to, Cuba was the first on Hughes' list. He traveled to the island nation from Florida's Key West in order to get past American officials who have barred entry into the country.
7. Act Out of Character
At one point during Hughes' odyssey, he briefly joined a tribe of tree-bark worshippers in Gabon, a small country in central Africa. He played cricket in Sri Lanka, he got drunk on rum the Seychelles, he swam in Palau's Jellyfish Lake, and a ton more.
8. Never, Ever Take Your Eyes Off Your Passport
As he began exploring the African continent, Hughes actually misplaced his passport, a move that threatened to derail his progress and rob him of a memento that proved he'd completed his epic task. Fortunately, Hughes got mad lucky and his passport was discovered in Mozambique.
9. Don't Judge People By the Actions of Their Country
Hughes says that along the way, one of his biggest takeaways was the nearly universal friendliness with which he was greeted. School kids in Afghanistan swarmed him. Iranians initiated a snowball fight. The destitute people of South Sudan greeted him with wine and sandwiches. His overarching impression during the trip was that — regardless of the impression one might get from the media — the world is largely filled with good people who simply want to do the right thing.
10. Go At It Alone
It might be tempting to bring along a companion for a similar journey, but you should strongly consider setting out by yourself. Your journey will be more malleable that way, and you'll find that you naturally seek out the company of the locals. In fact, Hughes himself says that one of his underlying goals was, "to show that the world is not some big, scary place, but in fact is full of people who want to help you even if you are a stranger."
11. A Journey By the Numbers
It took Hughes 4 years and 31 days to travel to 201 countries beginning in Uruguay. During the trip, his sister passed away from cancer (he calls that his lowest moment) and his father underwent a triple bypass surgery. His expedition was unique, though, as Hughes promised. He earned a Guinness World Record for visiting the most countries by scheduled ground transportation in a single year.