English is spoken on both sides of the pond, so you may think you'll have no language issues when traveling between North America and the UK. Think again. There are actually quite a few vocabulary differences between the two, some of which may cause confusion or miscommunication. More often than not, it will just cause amusement. This is not a list of slang or idioms, but basic words you might encounter on a trip across the Atlantic. One is not necessarily more "proper" than the other, just different. Here's an American's guide on how to speak British English, or visa versa.
1. Knock Up
If a London lass asks you to knock them up at 8am, they are not suggesting a morning booty call. "Knock up" is Brit-speak for "wake me up", whereas in America it means "impregnate". See how this could lead to some awkward misunderstandings?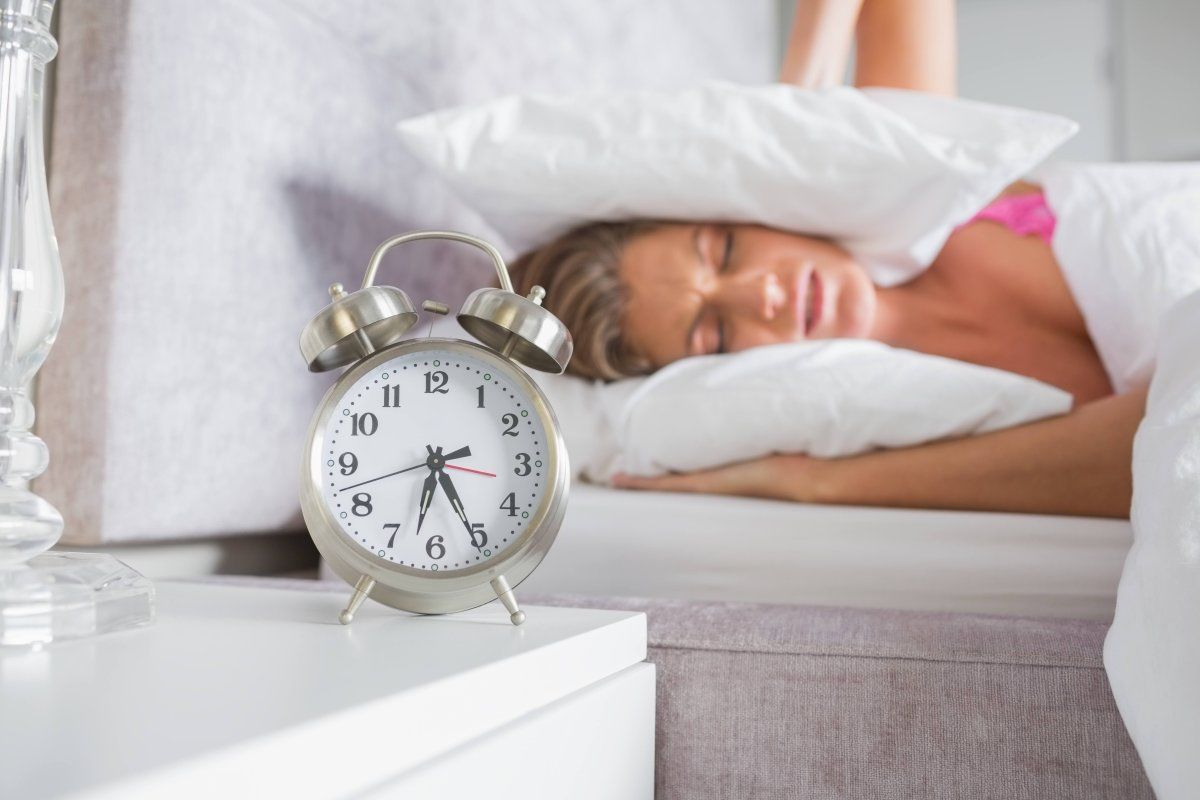 2. Rubber
I learned this one the hard way when I moved from the UK to Canada at age 13. I just wanted to remove some pencil markings from my notebook, and innocently asked the boy behind me in school if he had a rubber. I never lived it down. To North Americans, a "rubber" is a "condom" whereas in my Queen's English it is merely an "eraser".
3. Ground Floor
This one causes great confusion on both sides of the pond. In Britain, the ground floor of a multistory building refers to the one on the ground, naturally. But in America, this street-level is referred to as the "first floor". So when you go up one flight of stairs in the States, you would now be on the second floor. But to a Brit, that same floor would be called the "first floor" and progress up accordingly. Presumably there are hotel guests wandering the halls and lobbies like lost lambs every day.
4. Chips
Ask for "chips" in the UK, and you'll get a delicious pile of deep fried potato wedges or strips, like an American might expect at McDonald's. That's what they would call "fries" or "french fries", ready to be slathered in "ketchup" (or as the Brits say, "tomato sauce"). "Chips" to a Yank refers to thin crunchy potato slices you munch from a Lay's bag or Pringles tube. That's what the British call "crisps". Got that?
5. Jumper
"Jumper" in the UK is what an American would call a woolen "sweater". "Jumper" in America refers to a sleeveless pinafore dress or conjures up images of leaping off a bridge.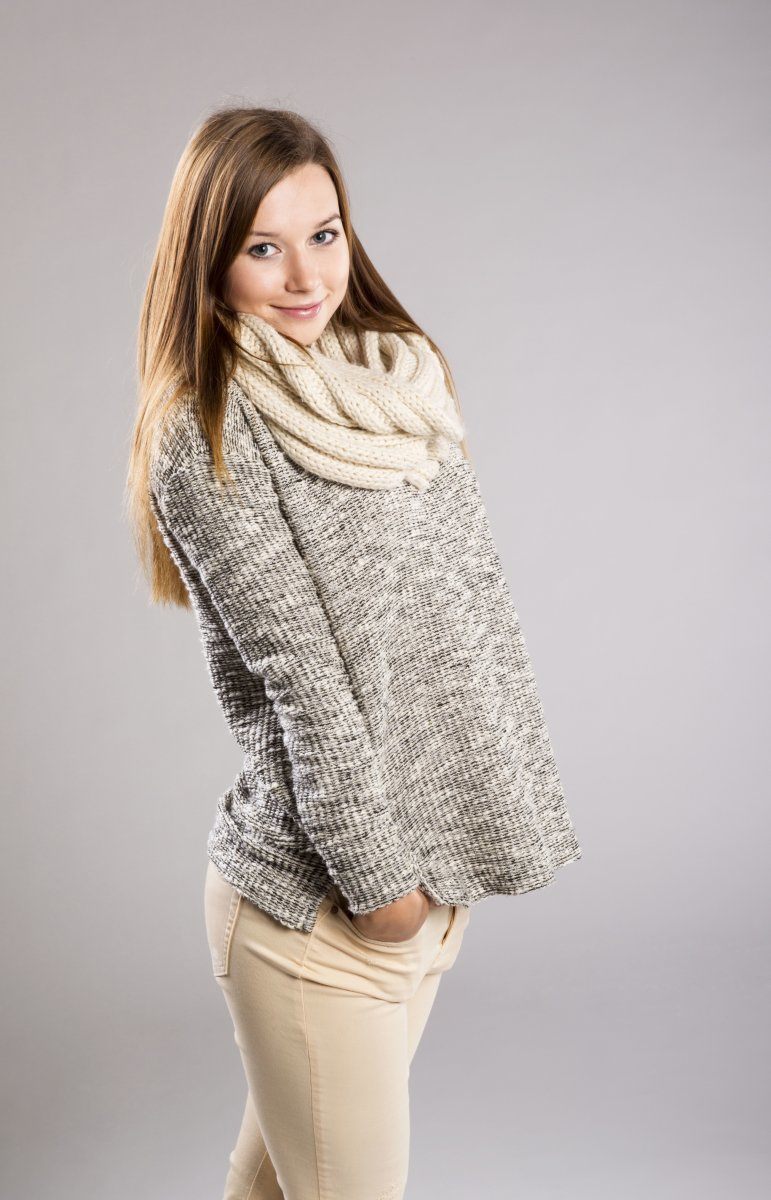 6. Torch
If a Brit asks you to bring a "torch", they don't mean fire up a flaming stick, caveman style. It's just their word for "flashlight".
7. Tea
Americans are well aware of the British penchant for a cuppa. However, sometimes when a Brit says "tea", they don't actually mean a hot brewed beverage sipped with pinkies up. The word "tea" can refer to a light evening meal eaten around 5pm or 6pm, what a Yank might call "supper" or "dinner". Now, "High Tea" or "Afternoon Tea" is a whole other production, with pots of tea accompanied by scones and sandwich nibbles.
8. Tube
In the UK, the "tube" is the nickname for the London Underground public transportation train that runs within tube-like tunnels beneath the city streets. In North America, this kind of mass transit is usually called the "subway" and in other places, the "metro".
9. Subway
Just to confuse things a little more, the word "subway" in Britain refers to an underground walking passage that pedestrians might take after exiting the "tube". It's what an American might call an "underpass".
10. Boot and Bonnet
Car parts take on different names on either side of the Atlantic. The front lid of a vehicle that houses the engine is called the "bonnet" in Britain and the "hood" in America. The compartment at the back where you might put your suitcases is called the "boot" in the UK and the "trunk" in the States.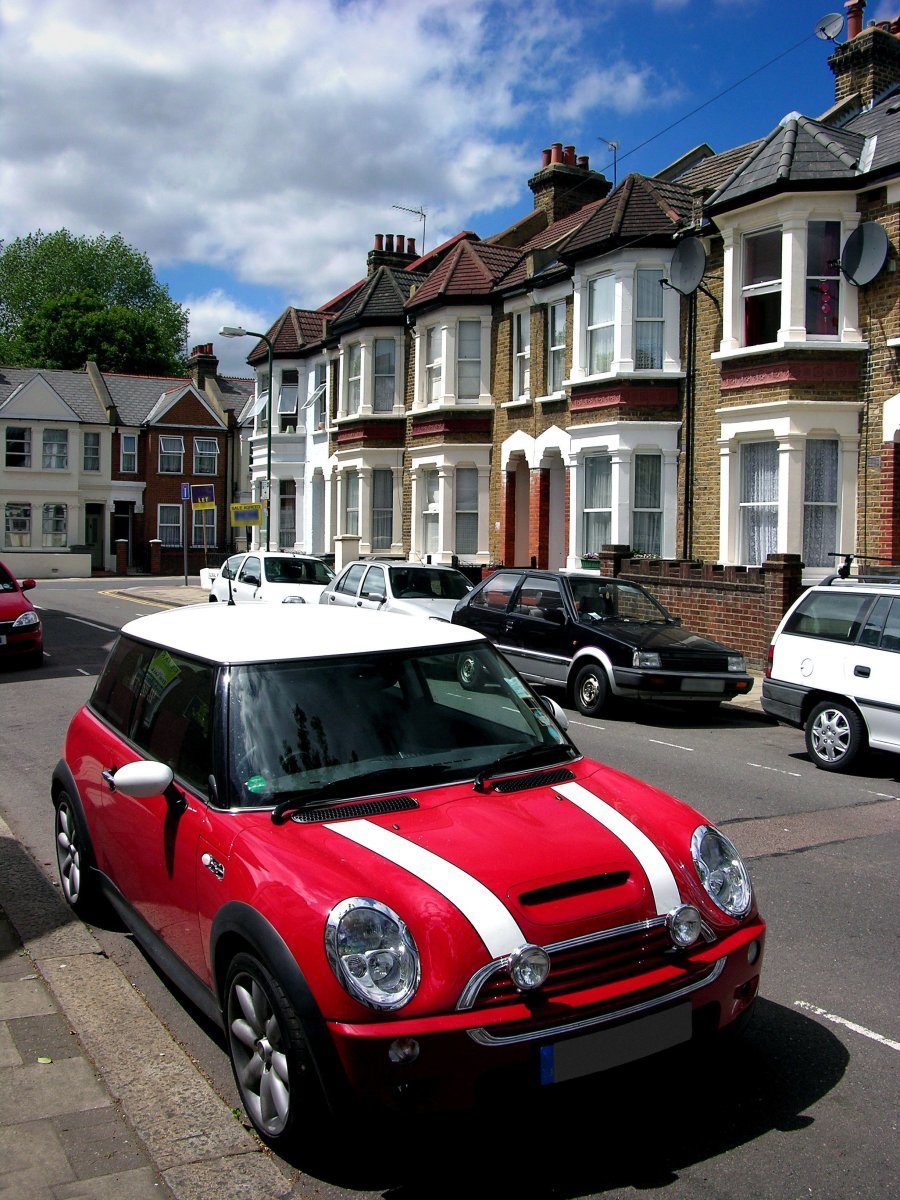 11. Petrol
Here's another easy-to-translate vocabulary item you should be aware of before filling up your car. "Petrol" in Britain is what North Americans would call "gasoline" or just "gas". So look for either a "petrol station" or "gas station" according to where you are.
12. Plaster
If you have a boo-boo on your knee in the States, you may want to put a "bandage" on it, often referred to by the brand name "band-aid". In the UK, however, this first-aid strip is simply called a "plaster". "Plaster" in America would conjure up a thick and pasty cement-like substance that you really wouldn't want to smear on your wound.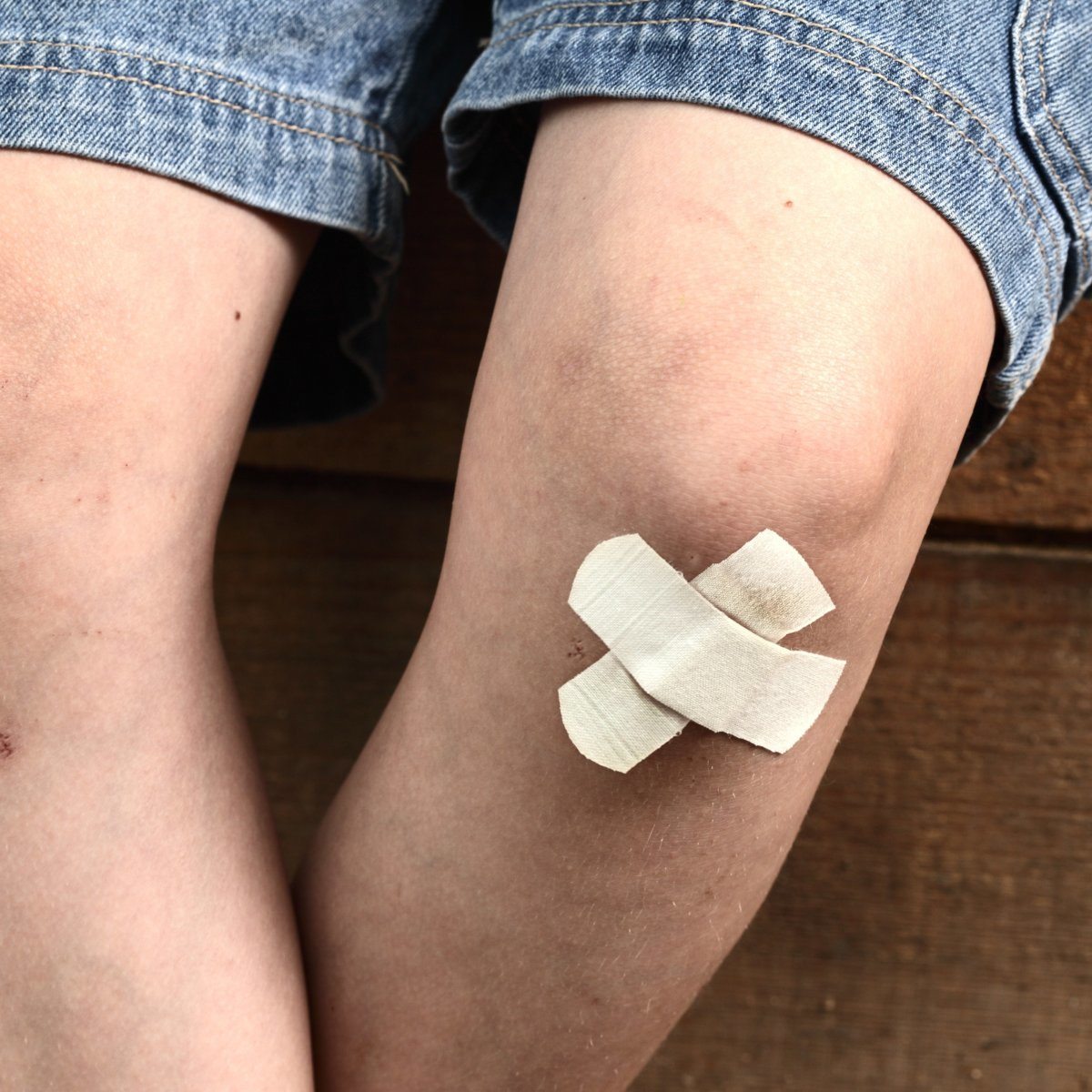 13. Sweets
The term "sweets" (or sometimes "lollies") in Britain is what North Americans would call "candy" (whereas "lollypops" are a specific kind of sucker on a stick). Whatever side of the pond you are on, a treat by any other name would taste as sweet.
14. Pudding
In the UK, "pudding" can be the generic term for any sweet treat eaten to cap off the meal, such as trifle, Spotted dick or sticky toffee pudding. It can even be a savory dish, as in Yorkshire pudding. The synonymous term in the States would be "dessert". However, the term "pudding" is also used in America to connote a specific type of dessert – creamy custard confections made with sugar, milk and eggs like chocolate, rice or tapioca pudding.
15. Queue
"Queue", the British word for what American's would call a "line up", is starting to gain some traction in the States too. It is often used in technology contexts as well as, say, waiting for a bank teller. Netflix customer support sometimes gets Statesiders calling to ask what their "kway-way" is, mispronuncing the word indicating the next film on their list. The word is slowly easing its way into common parlance, but mastering he correct spelling might take a while longer.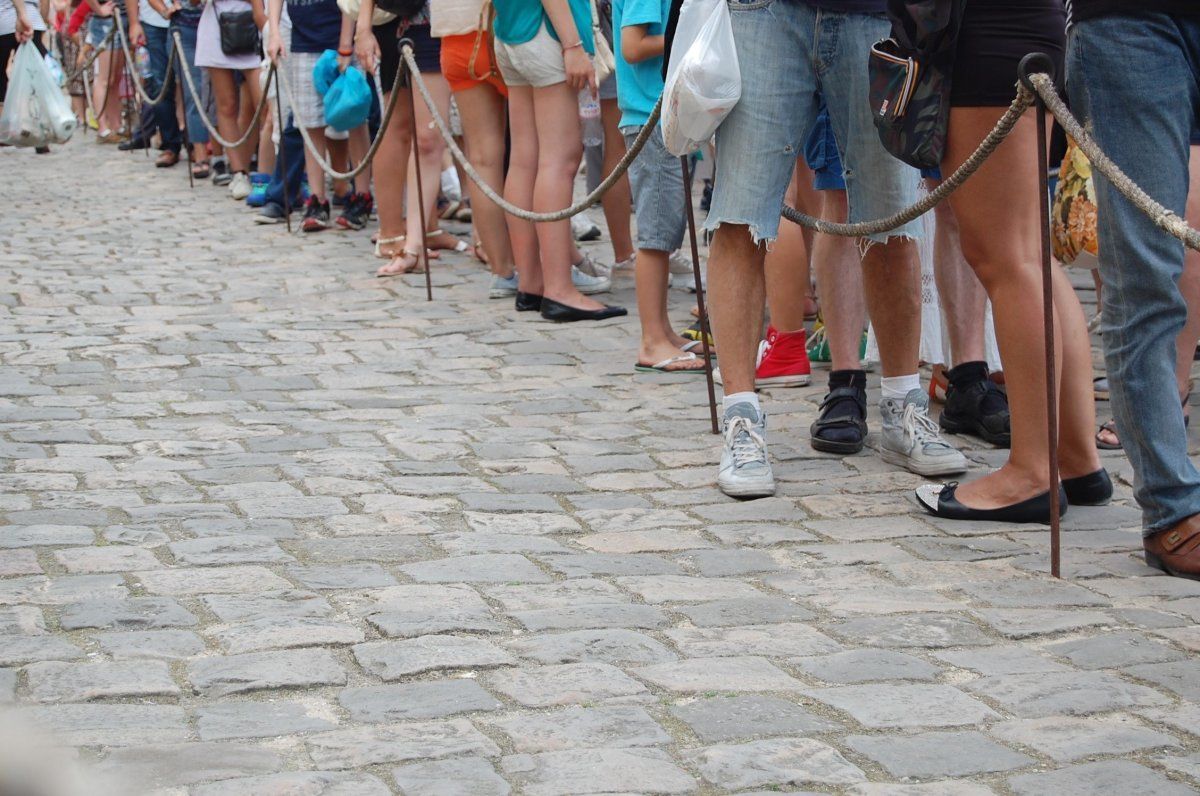 16. Chemist
If you need something to quell a headache or upset tummy, Brits head to the "chemist". To a North American, this sounds like you're going to a science lab complete with beakers and Bunsen burners. Instead, they pop into a local "pharmacy" or "drug store".
17. Pants
An American probably shouldn't ask a Brit what they think of their "pants" when soliciting wardrobe advice. American "pants" are British "trousers", but in Britain "pants" refer to "underwear", "panties" or "knickers", if you will.
18. Loo and Bathroom
This is an important one to master when you travel, as not a day goes by that you don't need to find one of these. In America, the word "bathroom" implies all the various cleansing rituals and nature's calls one might take care of behind those closed doors. It is also called the restroom, washroom, powder room, ladies and gents and other assorted euphemisms. It's a little more complicated in the UK. Many homes and hotels have a separate room for the toilet, or "loo" as it is commonly called, and the "bathroom", where you'd find a tub or shower for cleansing. The dedicated lavatory room is sometimes called the WC for "water closet", and countless other slang names. So when a Yank politely asks to use the "bathroom" after lunch, a Brit might escort him to their soaker tub and hand them a towel, wondering why he or she wants to strip down and soap up in the middle of the day. Likewise, the American might be confused about where "to go" when there isn't a commode in the room.