If you're looking to get adventurous and backpack through Europe, we've got you covered with a list of the best hostels for travelers on a budget. These establishments are more than just places you can rest your head at the end of the day. Many of them contain rooftop bars, fun entertainment centers, movie theaters and cafes.
1. New Lisbon Concept Hostel – Lisbon, Portugal
A flashy decor, a common area to socialize with other travelers, and free breakfast every morning. What more can you ask for? For $13.70 per night, you can't beat this price.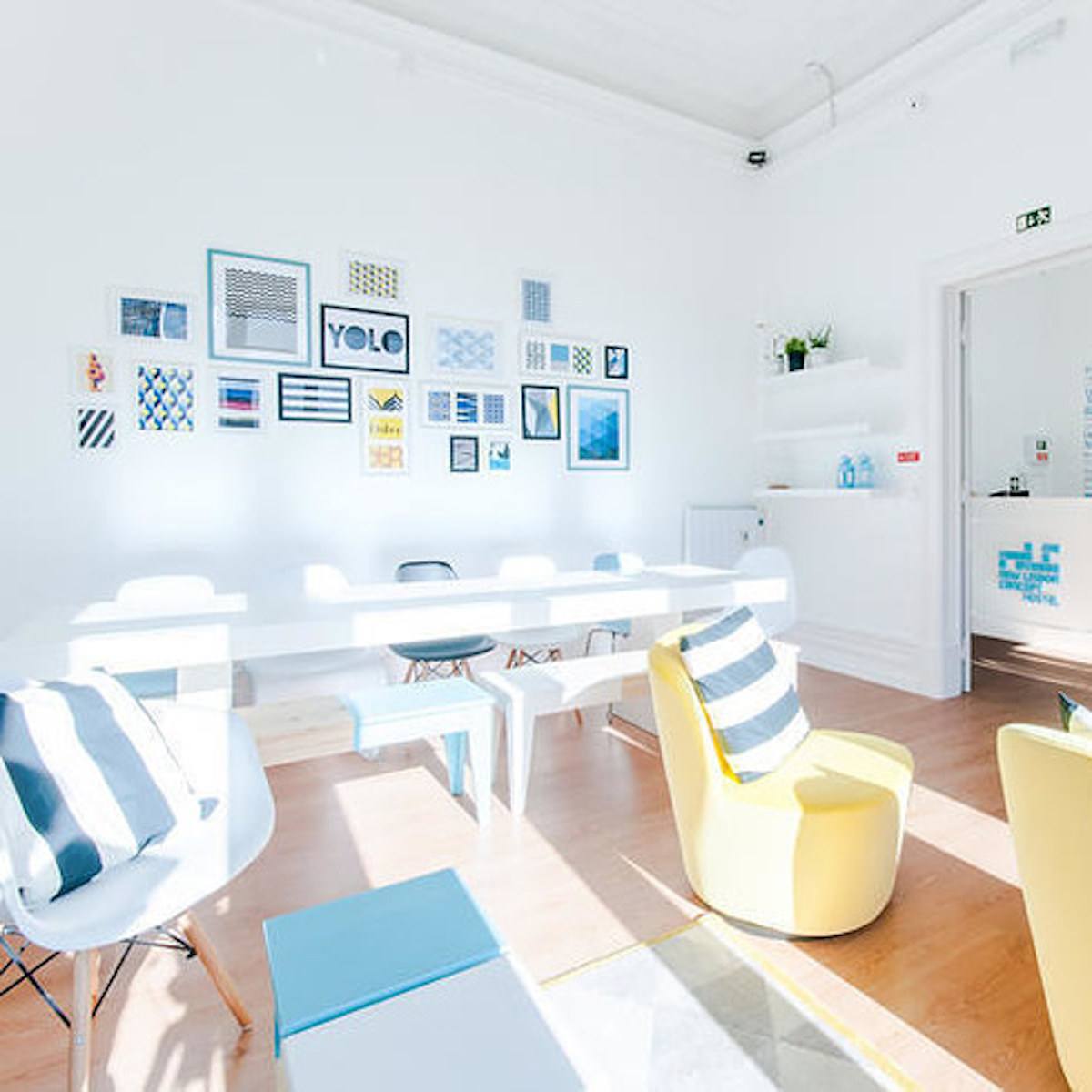 2. The Mad House – Prague, Czech Republic
If you're a solo traveler who wants to meet a lot of friends, this is the hostel for you. It's conveniently located in the center of the city, but if you feel like staying in, they have a fun social event scheduled every night to keep you entertained. Beds start at $20.30 per night.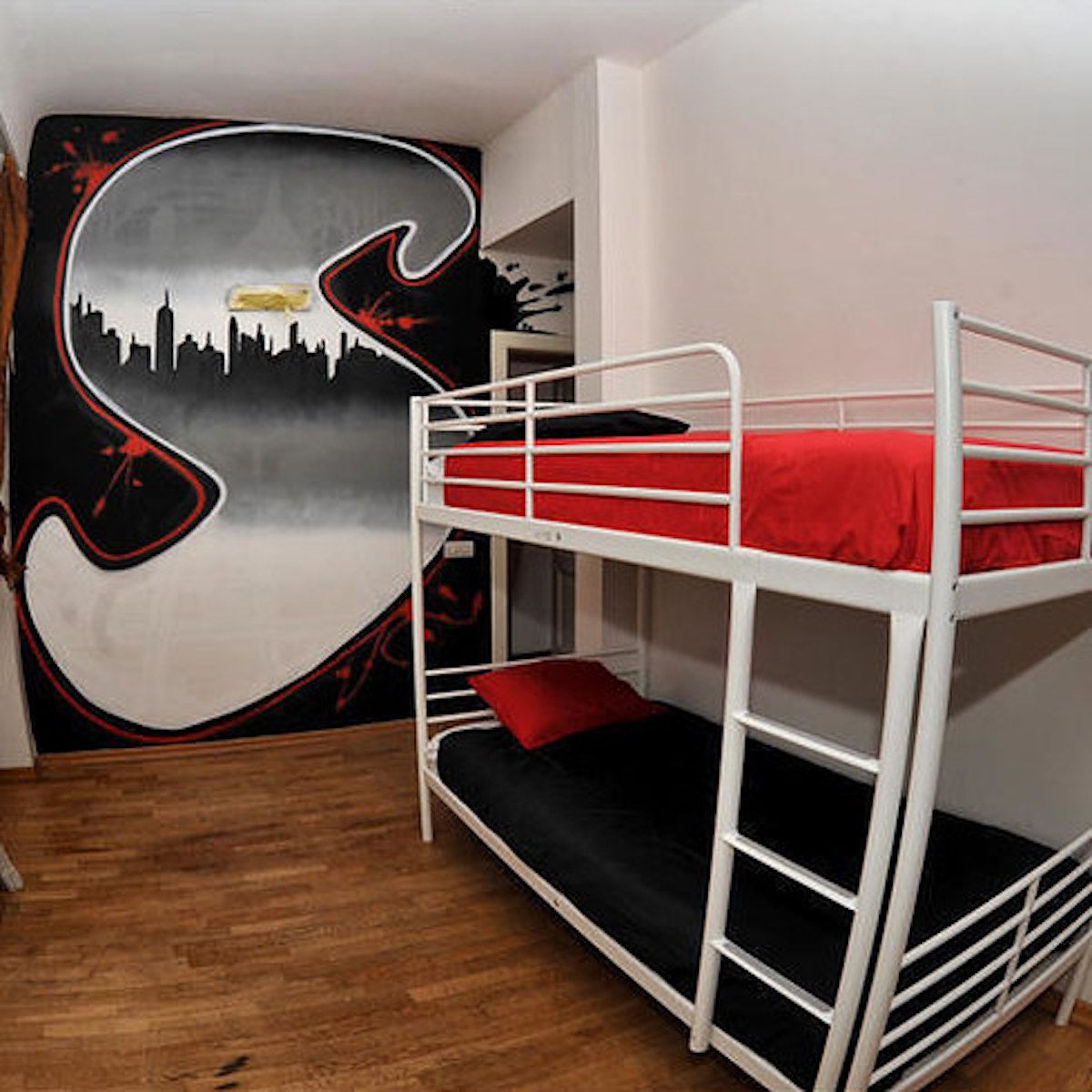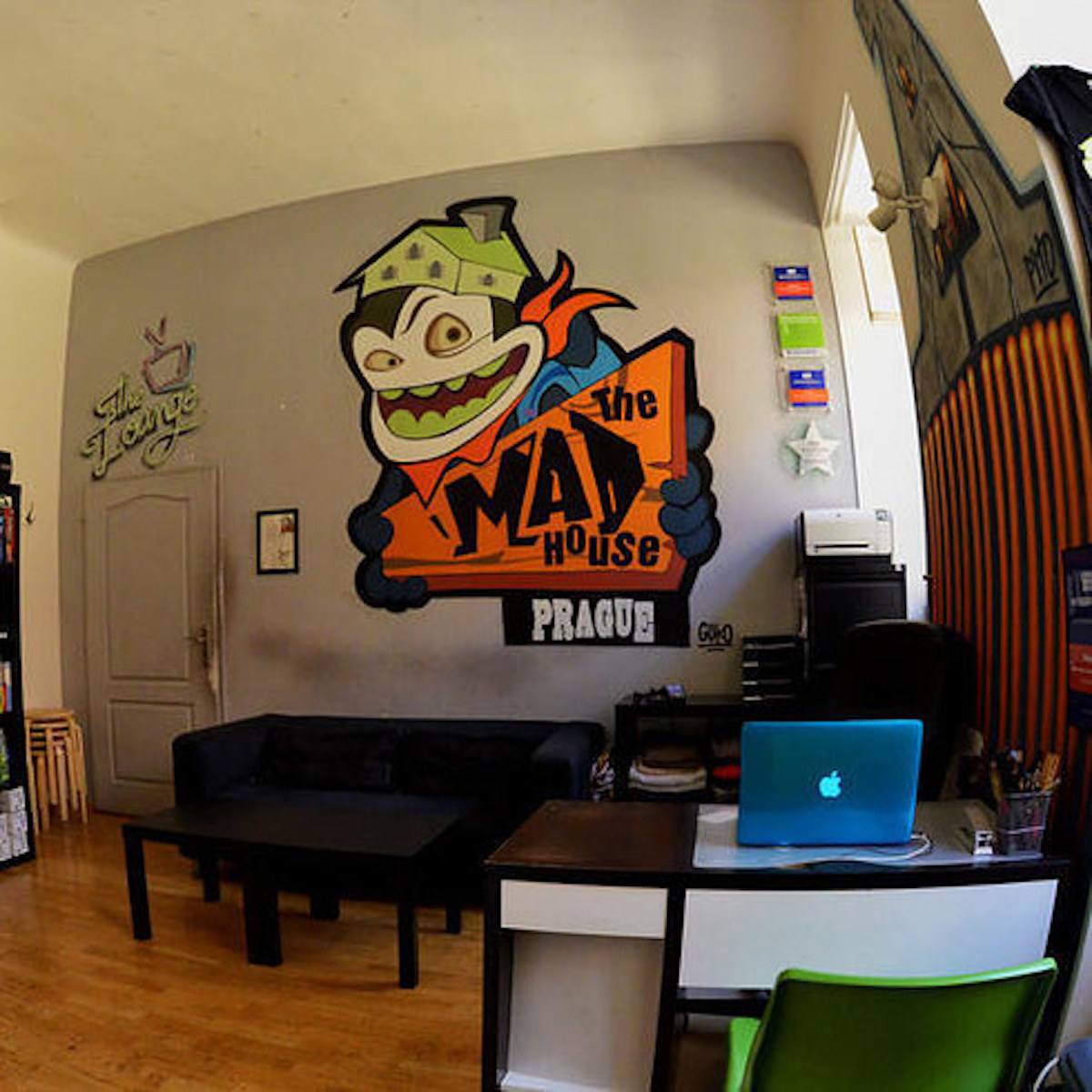 3. Generator Hostel – Venice, Italy
This chain of hostels is known for its amazing food and comfy beds. The hipster decor is also an added plus. Beds here start at just $11.59.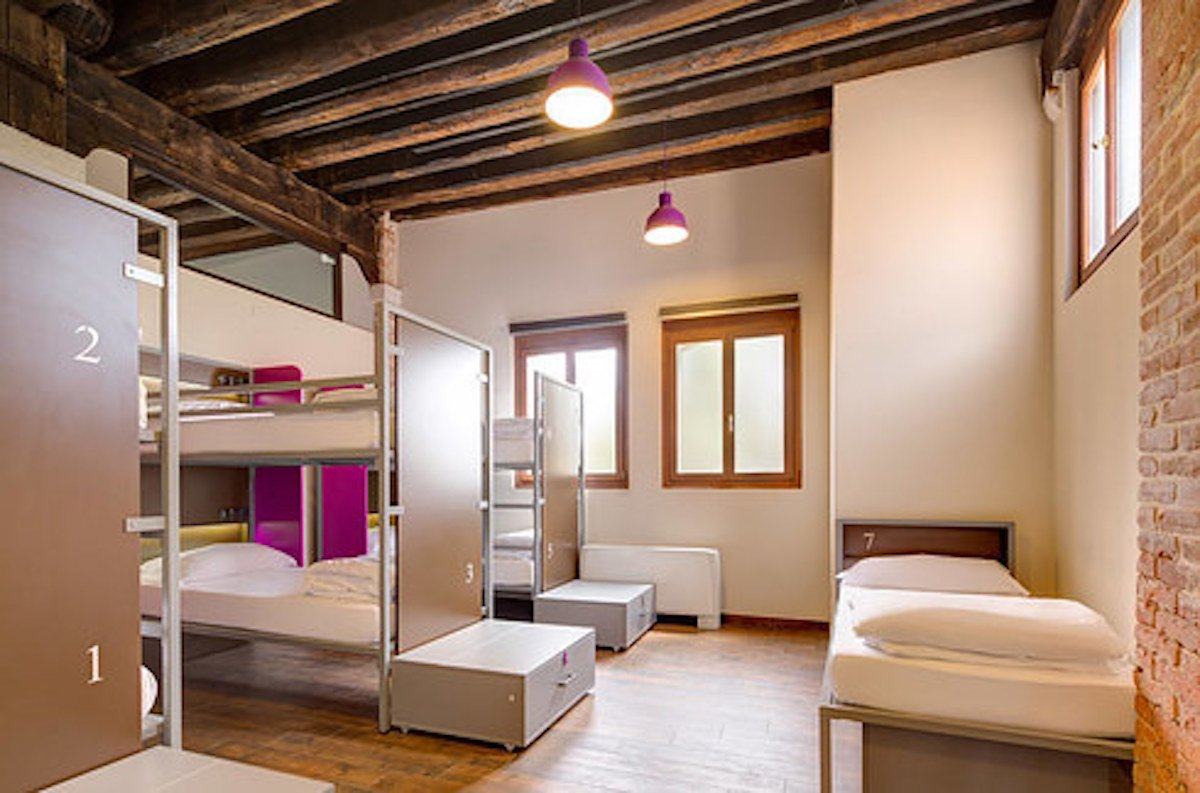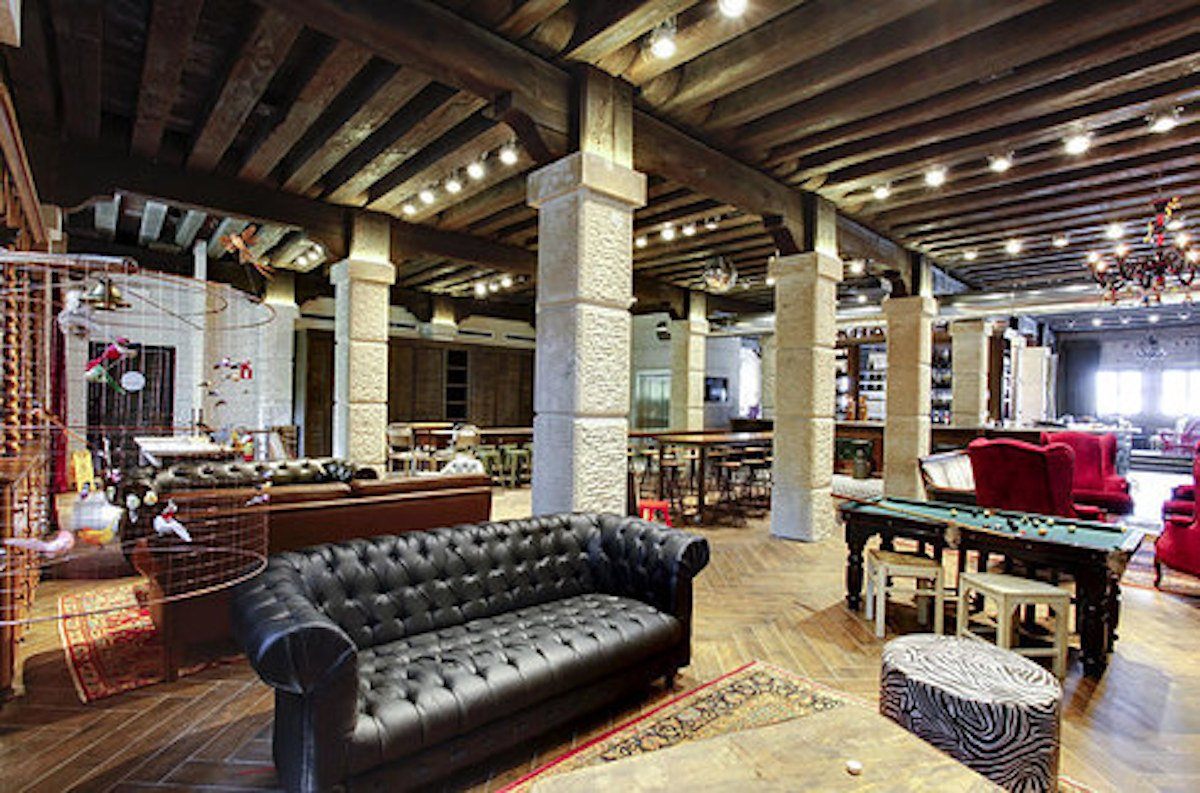 4. Lucky Lake Hostel – Amsterdam, Netherlands
Take in the views of this hostel by the lake. If you're more of an indoorsy type of person, they also have a movie theater for you to watch your favorite flicks. The caravans of rooms start at $38.10 per night.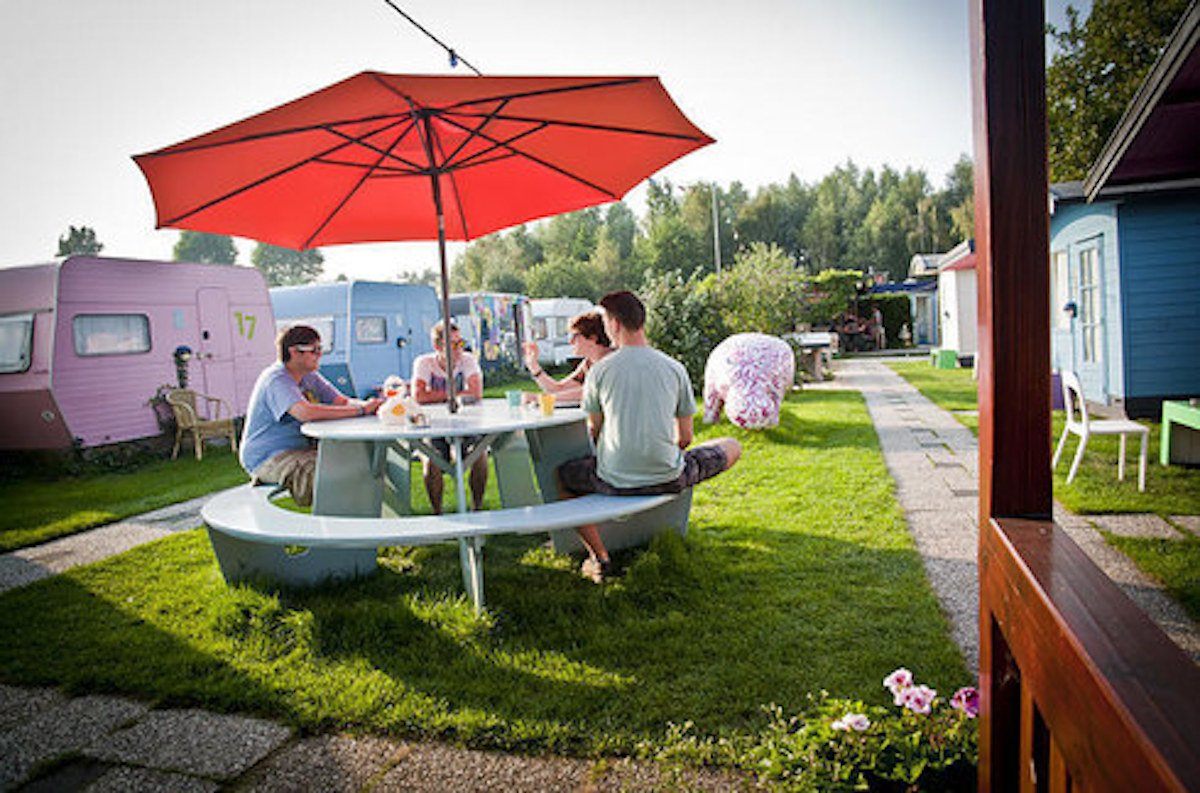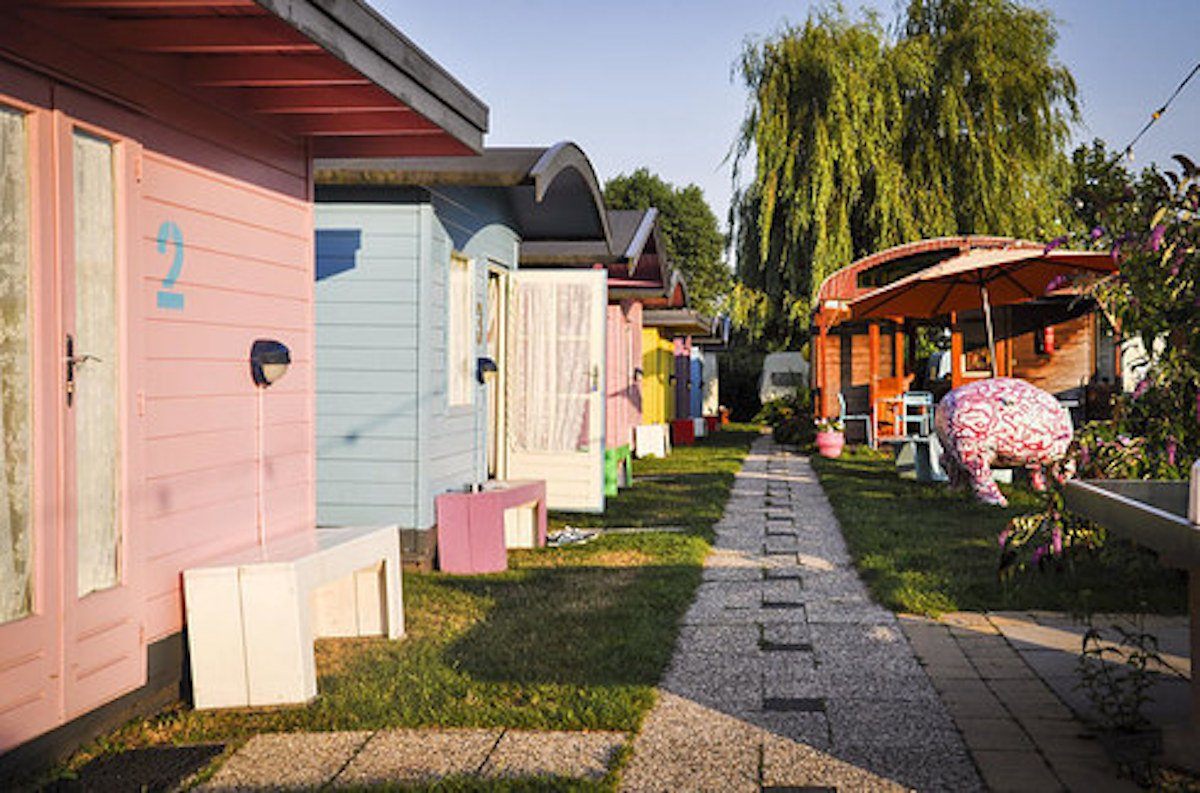 5. Urban Hostel & Apartments – Skopje, Macedonia
This modern hostel is open 24/7, and it's close to nearby attractions, like bars and restaurants for you to enjoy a delicious Macedonian feast. The bast part about this hostel is the price: $7.38 per night.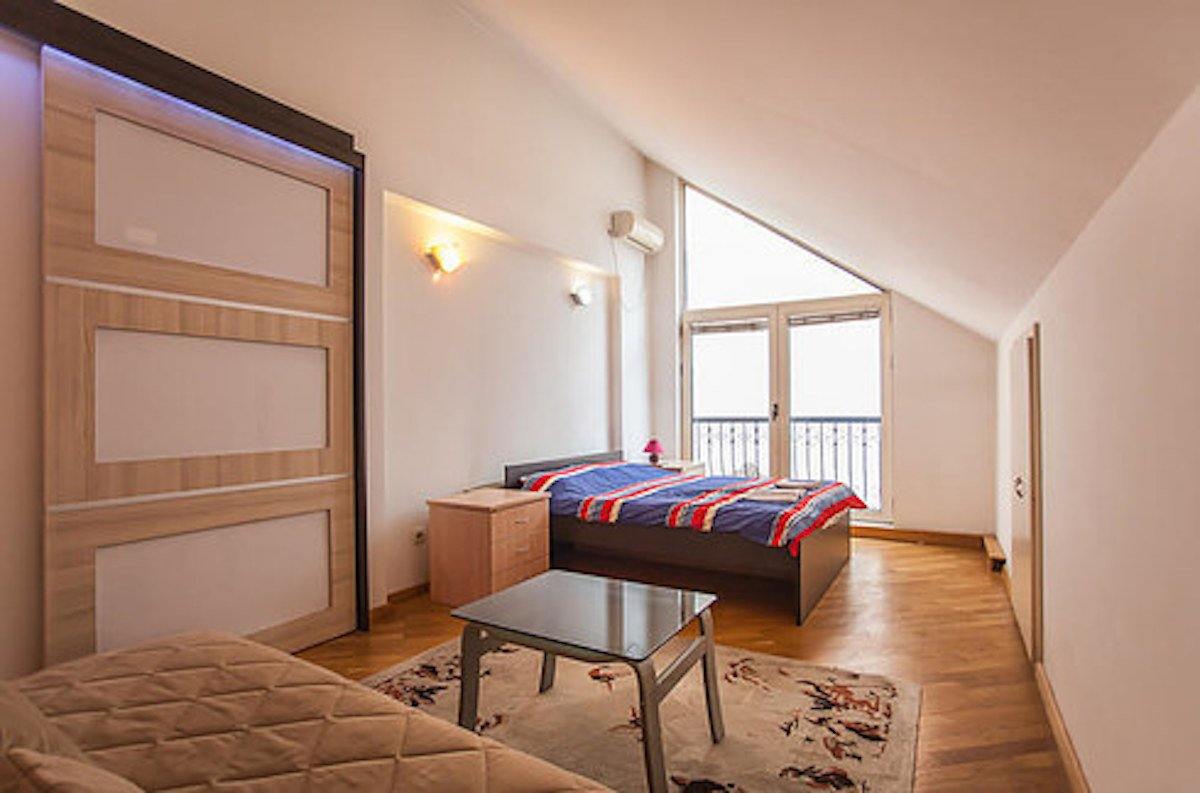 6. Greg and Tom Hostel – Krakow, Poland
If you're looking for some room to spread out and relax, Greg and Tom Hostel has spacious bedrooms starting at $10.67 per night. If you're an early riser, make sure to take advantage of the numerous breakfast restaurants nearby.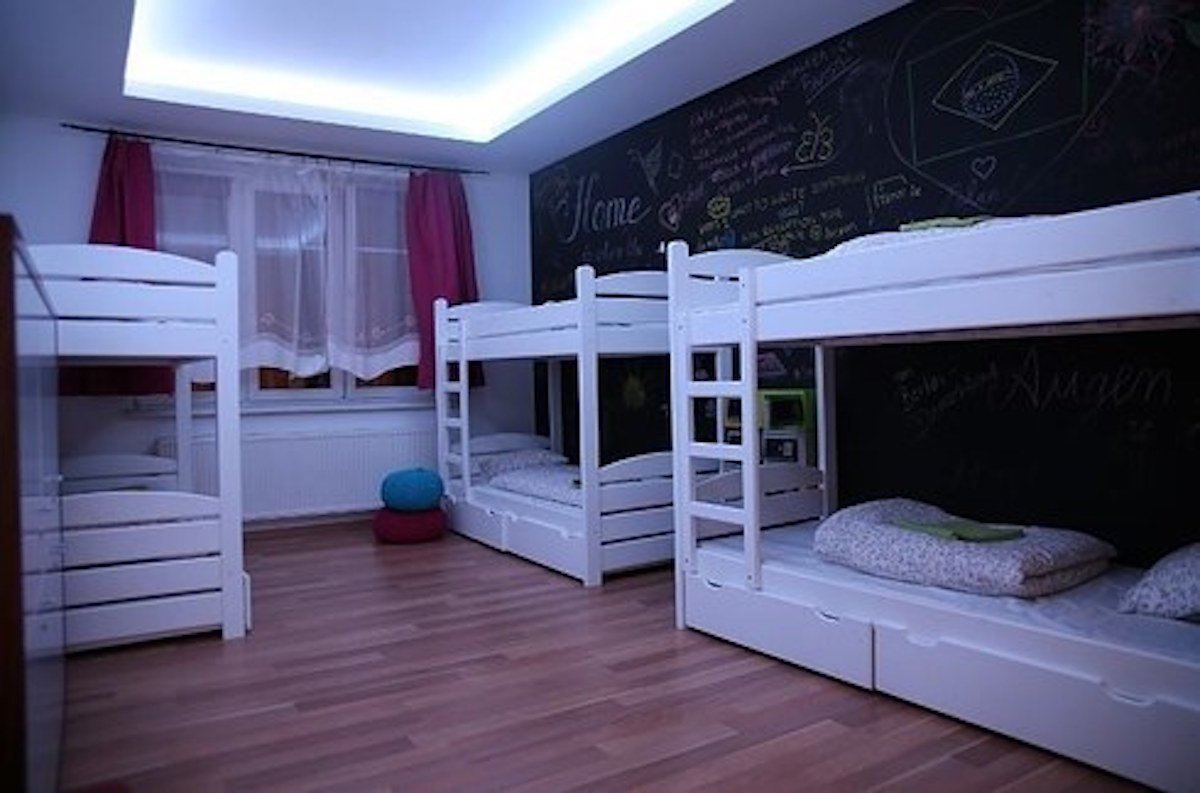 7. City Circus – Athens, Greece
Get to know your fellow travelers during one of City Circus' nightly events. Whether you want to watch a movie or chill out on the rooftop garden, there's no shortage of fun activities to take part in. Beds start at $17.99 per night.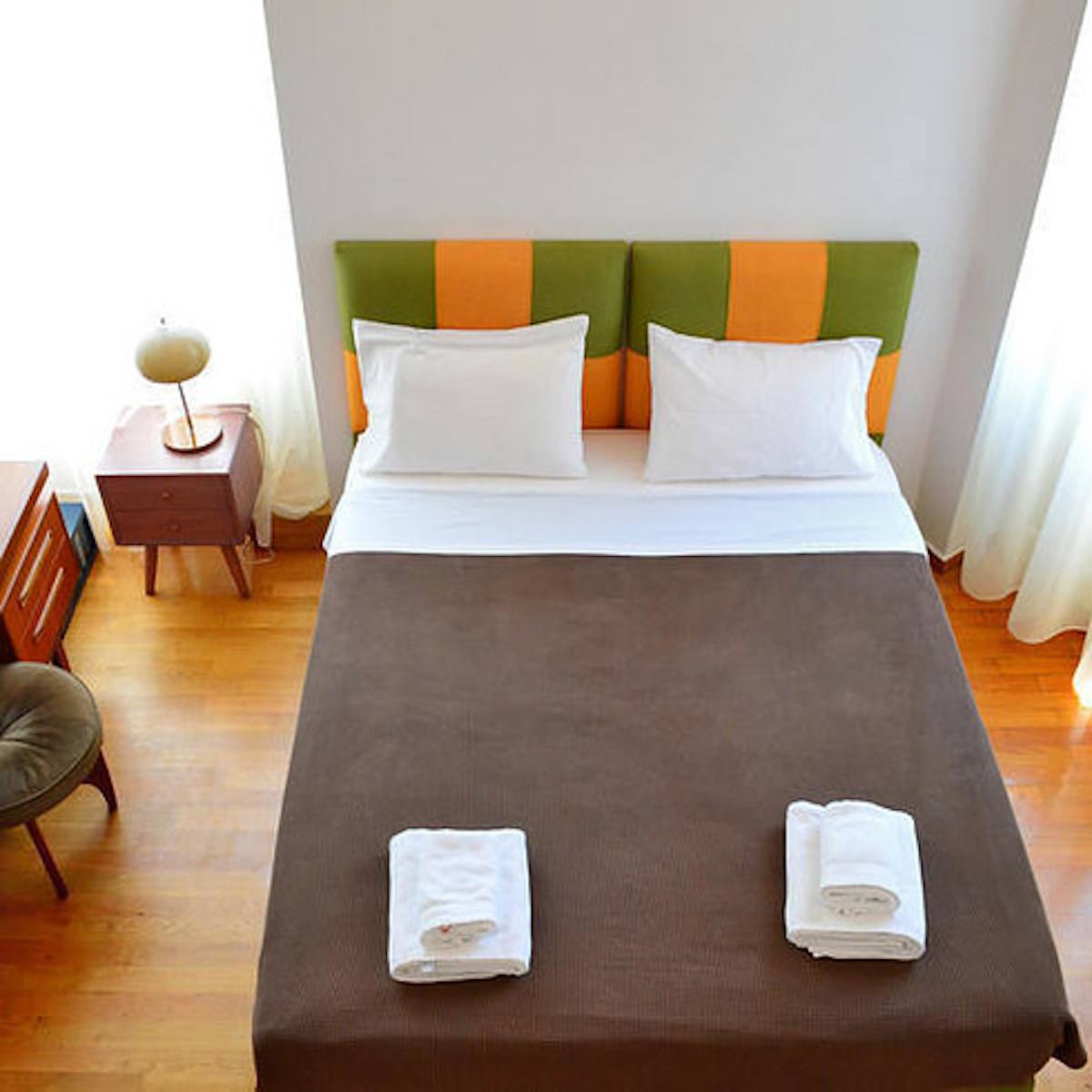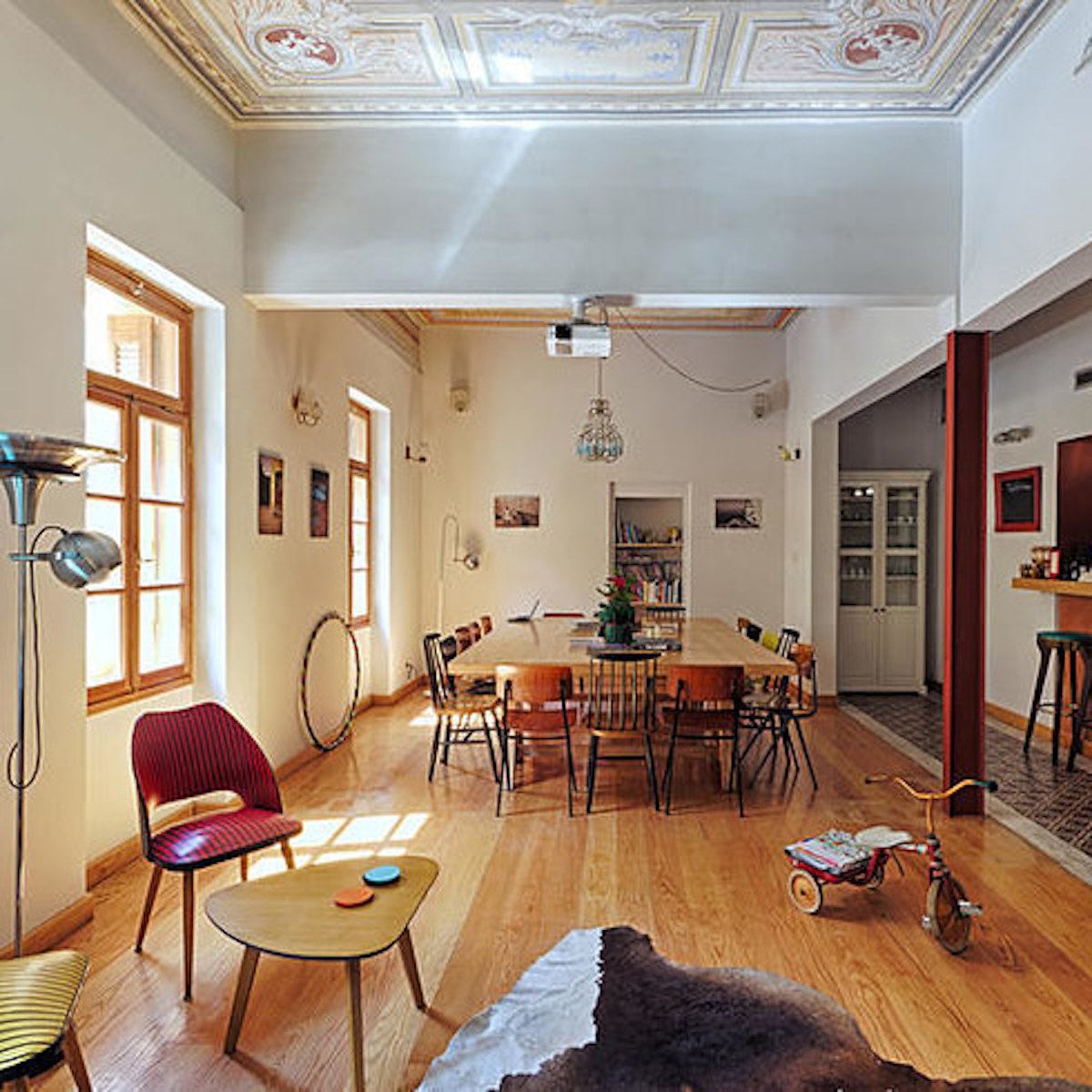 8. Wiki Hostel & Green Village – Rome, Italy
This quaint and quiet hostel will make you feel like you're a part of the family. They offer nights where all travelers come together to make a delicious pasta dinner. You can book a bed for just $21.07 per night. Welcome to Italy!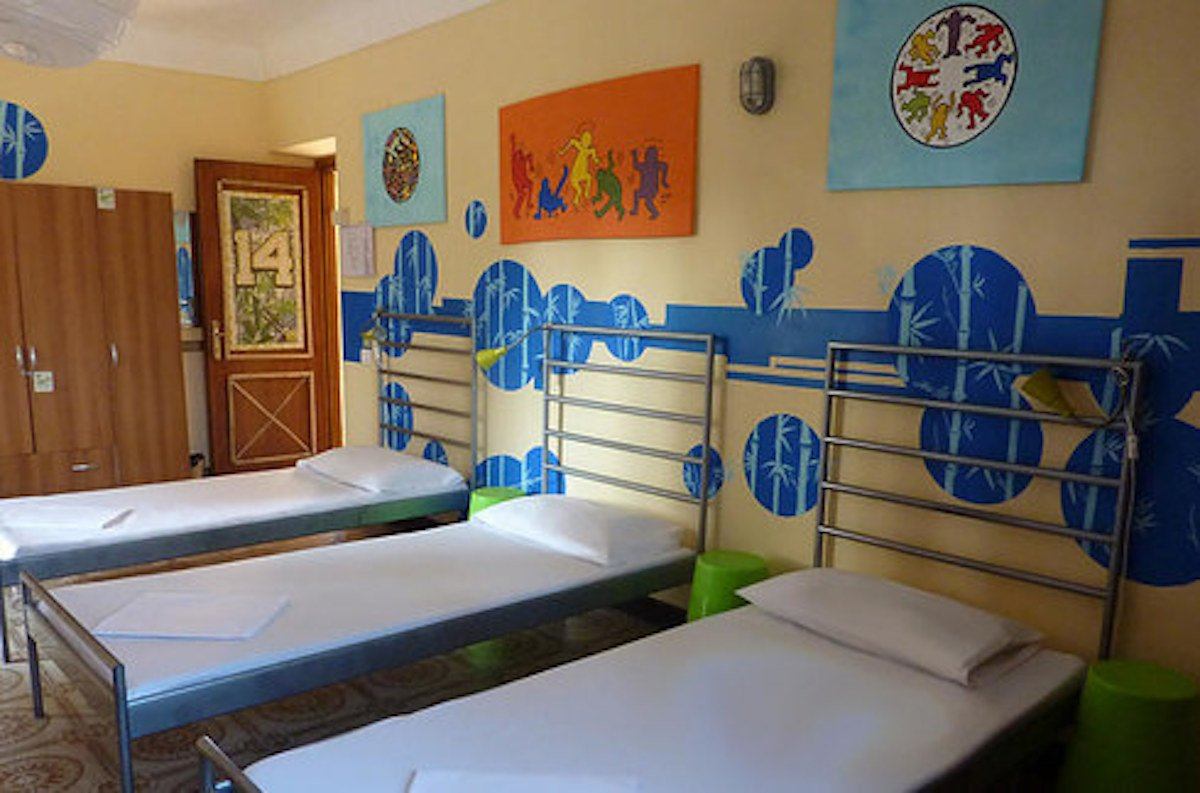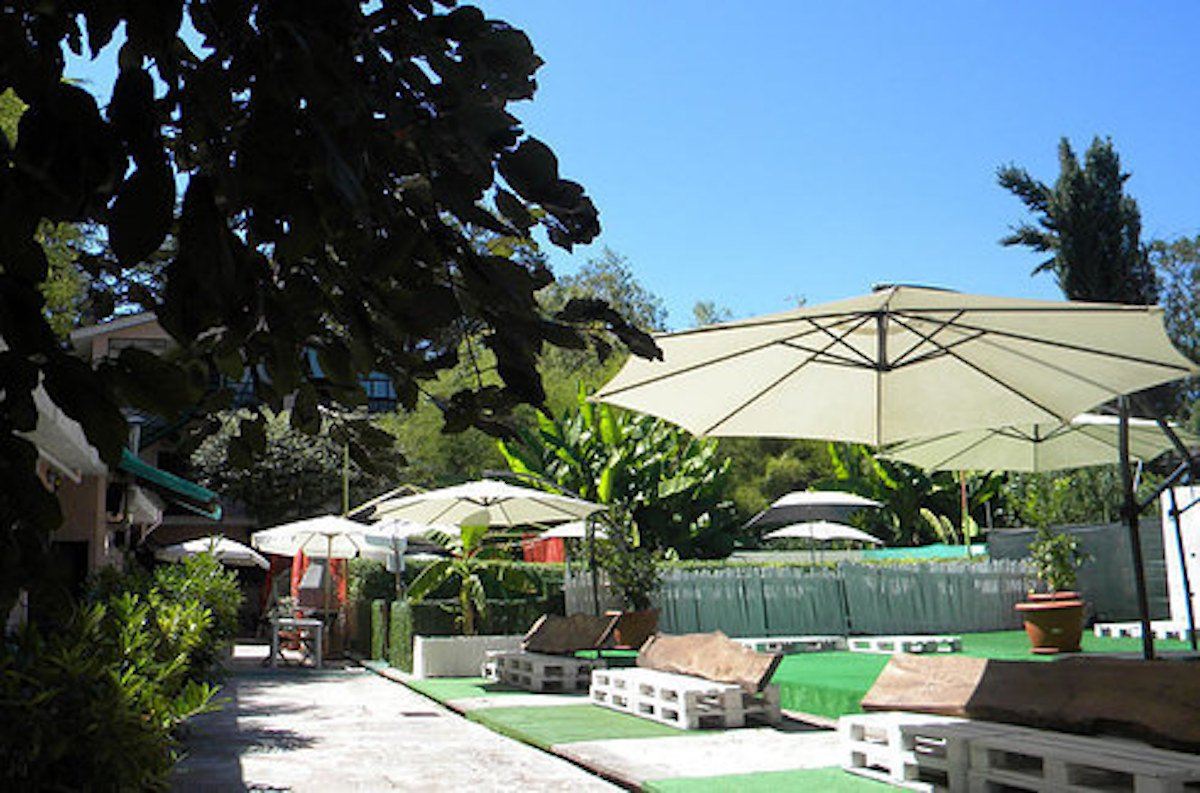 9. Artharmony Pension and Hostel – Prague, Czech Republic
Pick out a themed room that suits your style in this hostel with beds starting at $8.43 per night.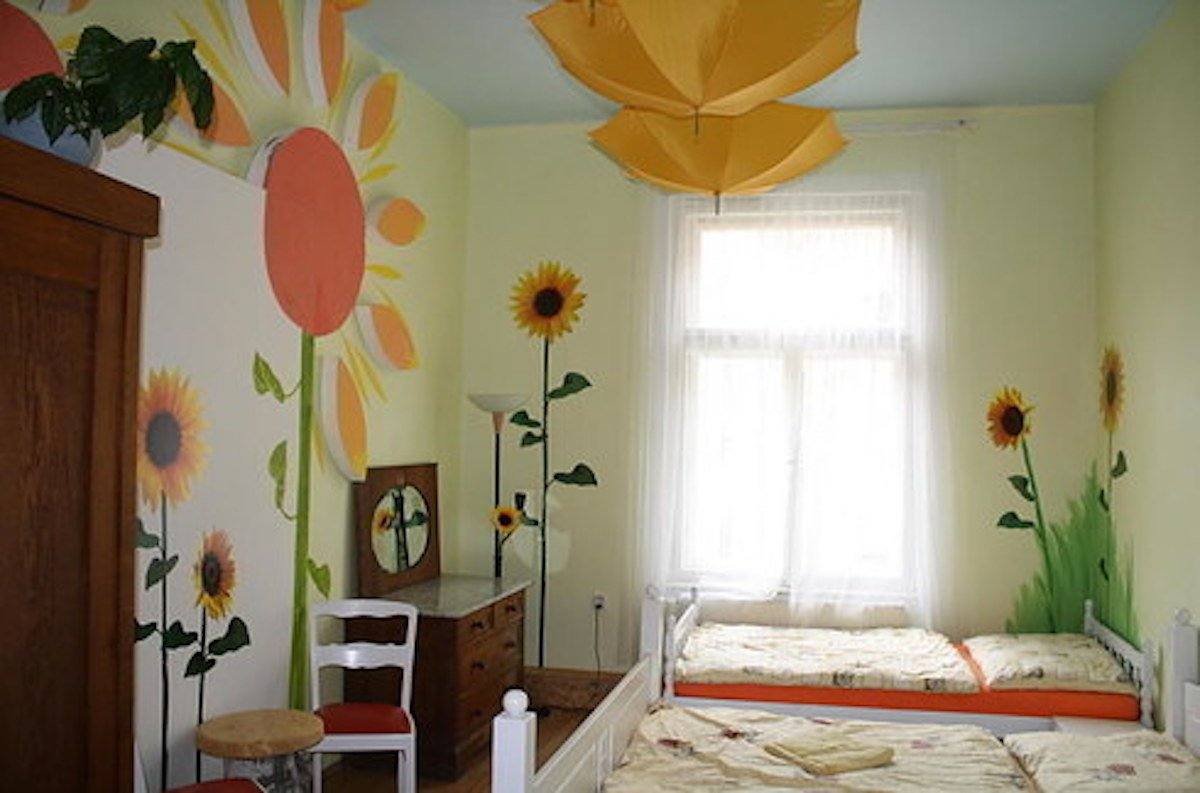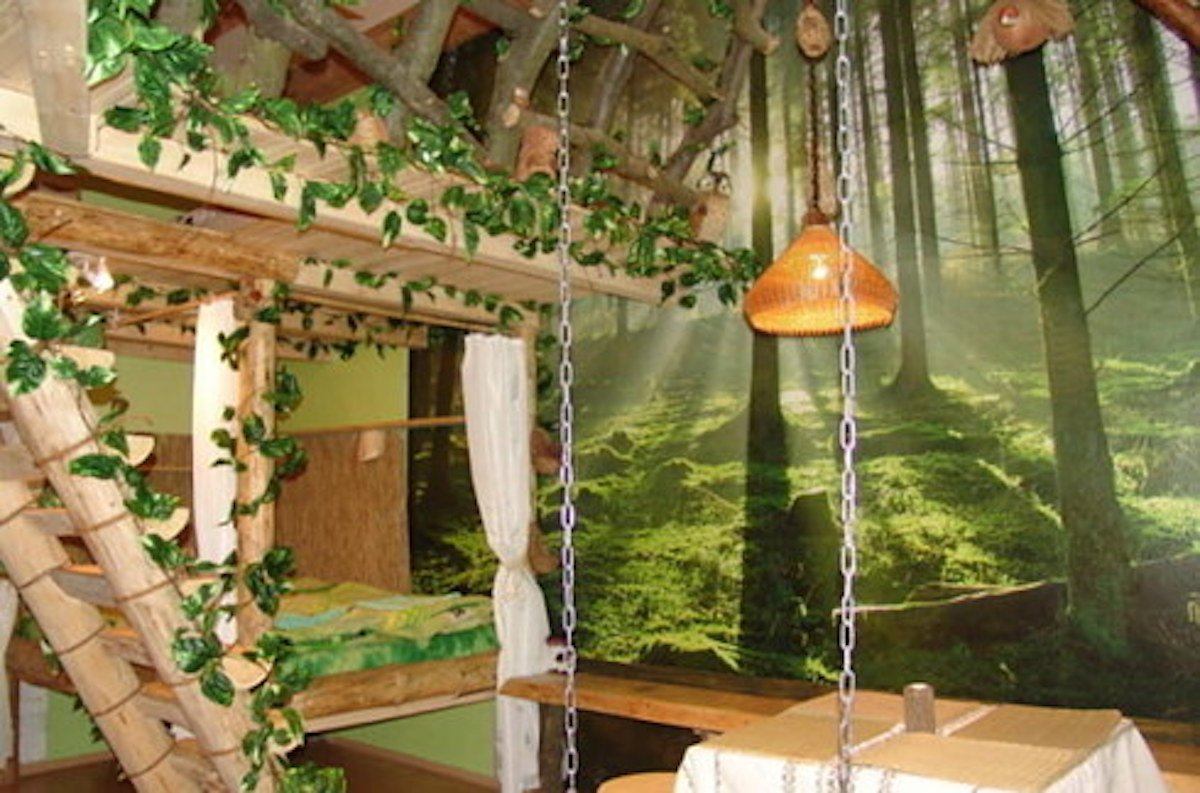 10. Paintshop Hostel – Figueira da Foz, Portugal
Kick back in the lounge area, cook dinner with other travelers, or grab a surfboard and head out to the beach. Beds at this hostel start at $19.03 per night.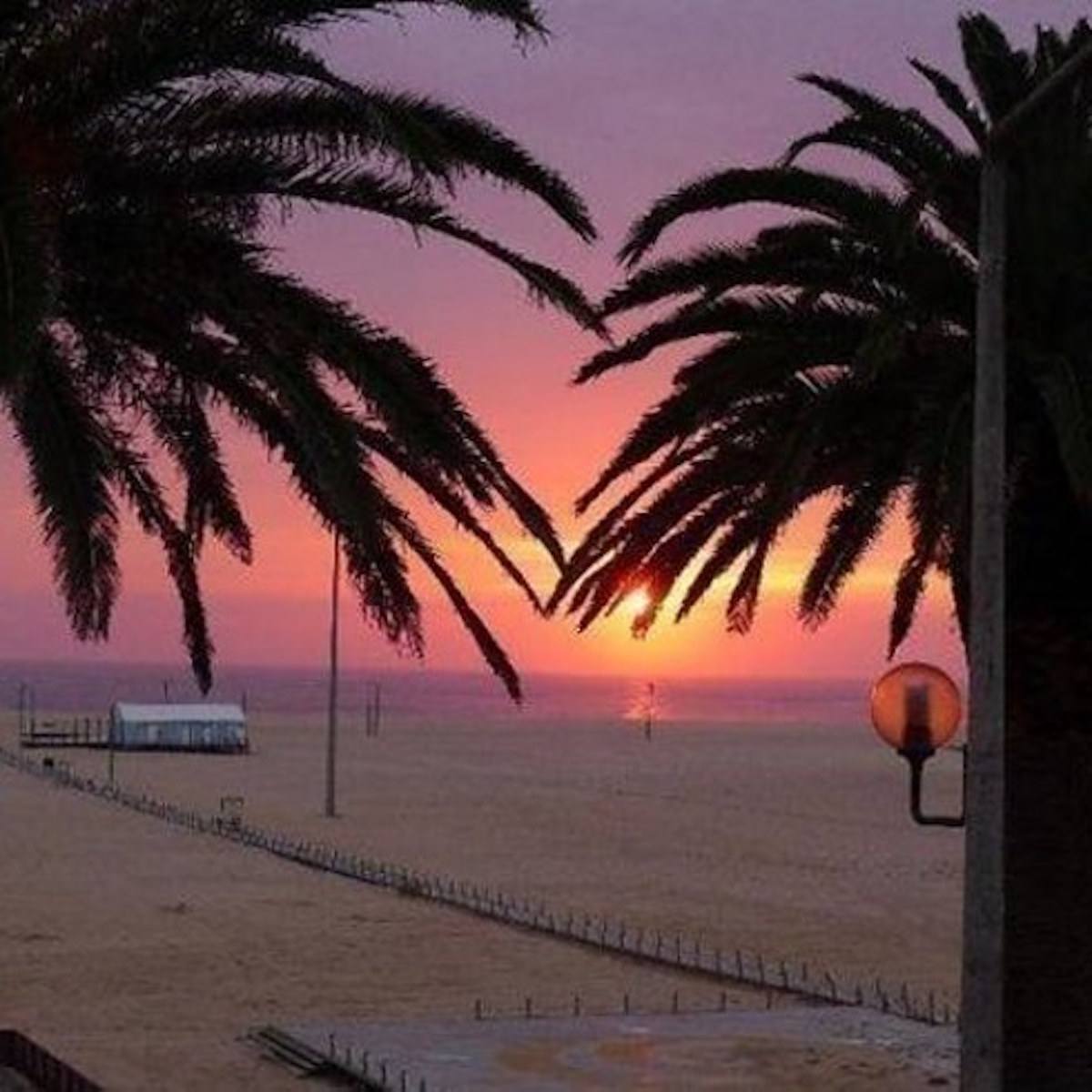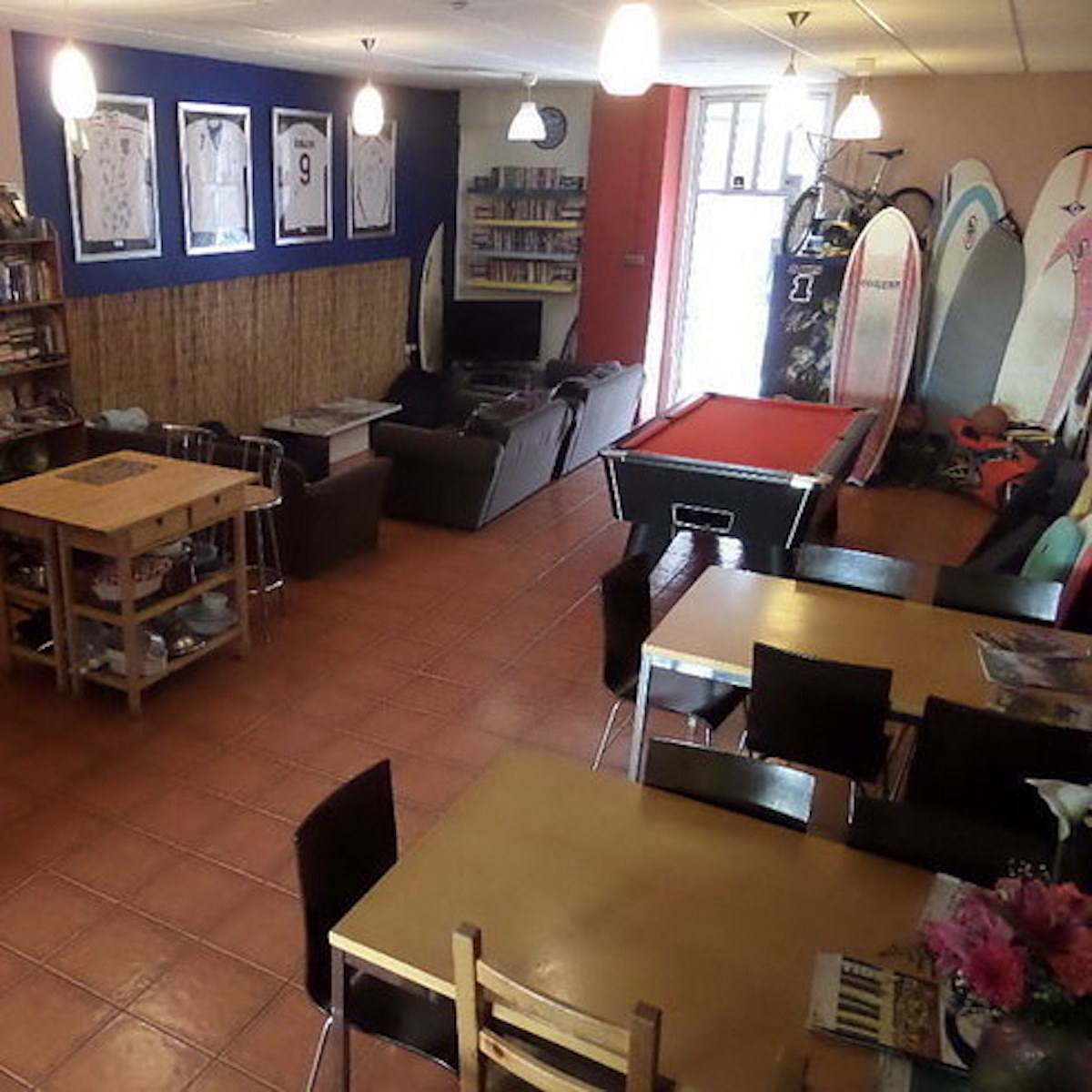 11. Wombats City Hostel – Munich, Germany"
If you don't feel like exploring the city, you can find more than enough things to do inside this hostel. From a nice eating area to a bar and cozy living room, you'll feel right at home as soon as you step through the doors. Beds start at $20.84 per night.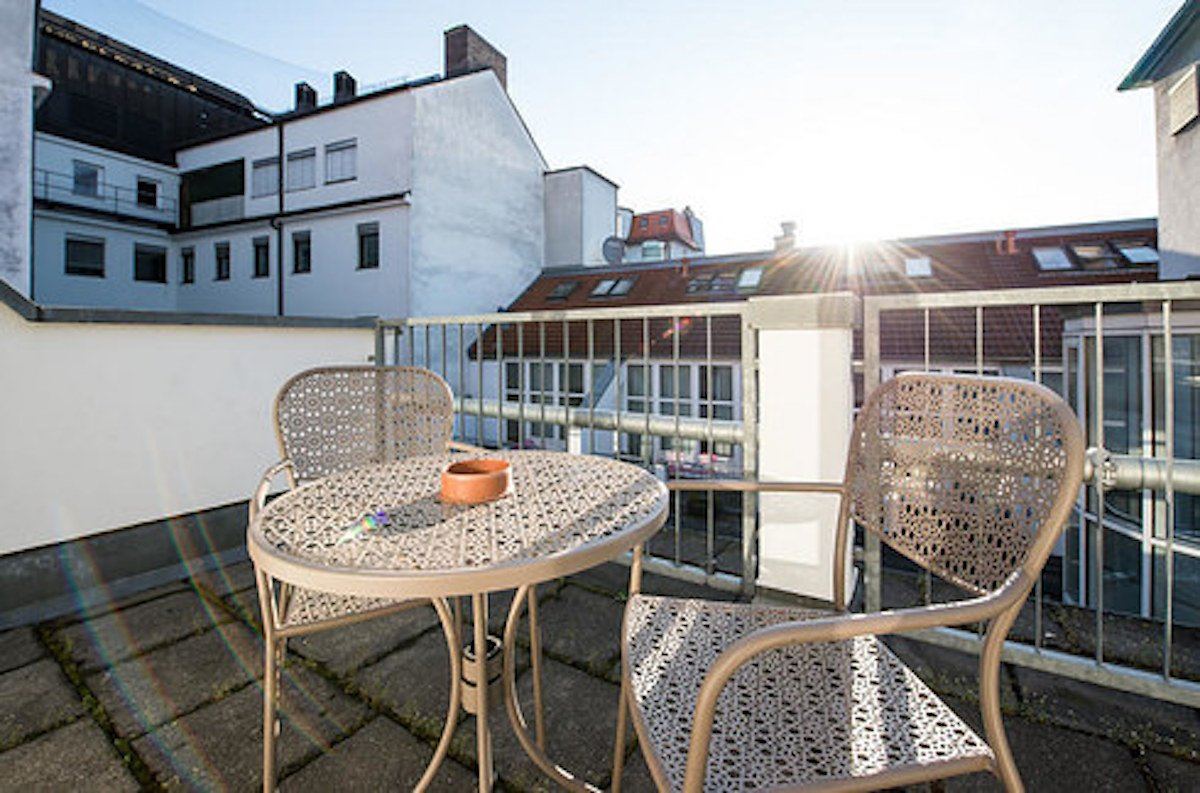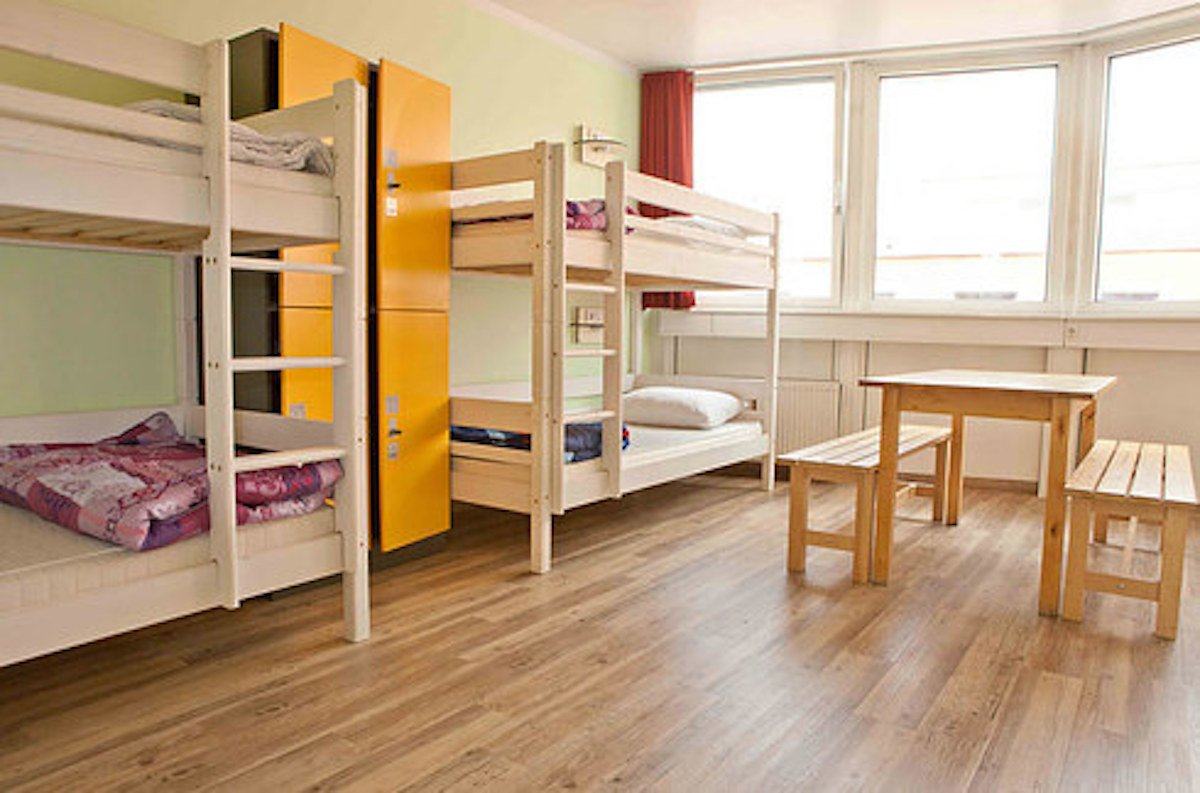 12. St. Christopher's Inns – Paris, France
The friendly and helpful staff will make you feel right at home. This hostel is centrally located to public transportation, restaurants, and local attractions. Beds start at $17.81 per night.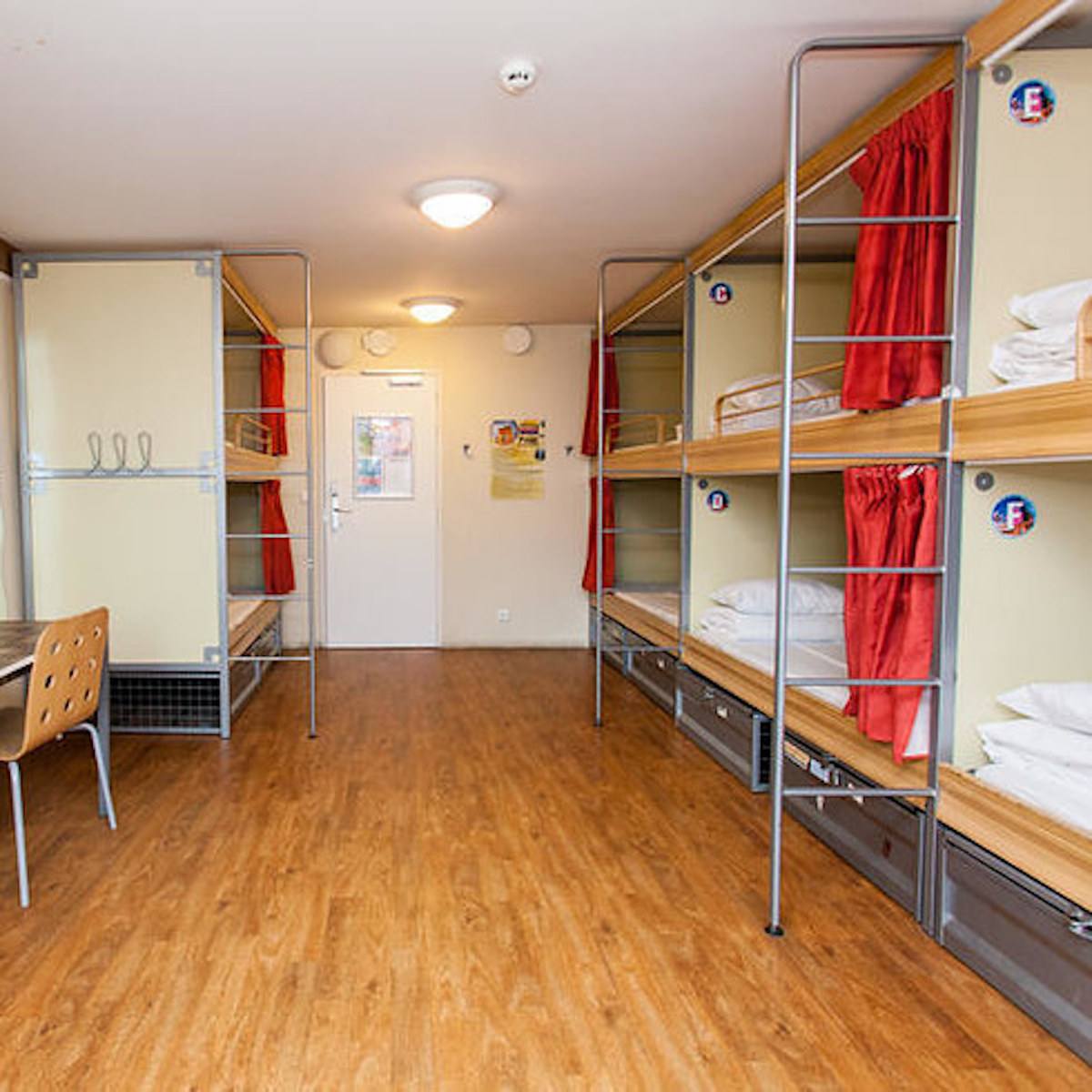 13. Superbude Hotel Hostel St. Pauli – Hamburg, Germany
Centrally located in the hipster area of Schanzenviertel, this hostel is fun, funky and modern. If you're traveling with a pet, they even allow your animal to stay for a small fee. And if privacy is your thing, you can request a bed with a private bathroom. Beds start at $66 per night.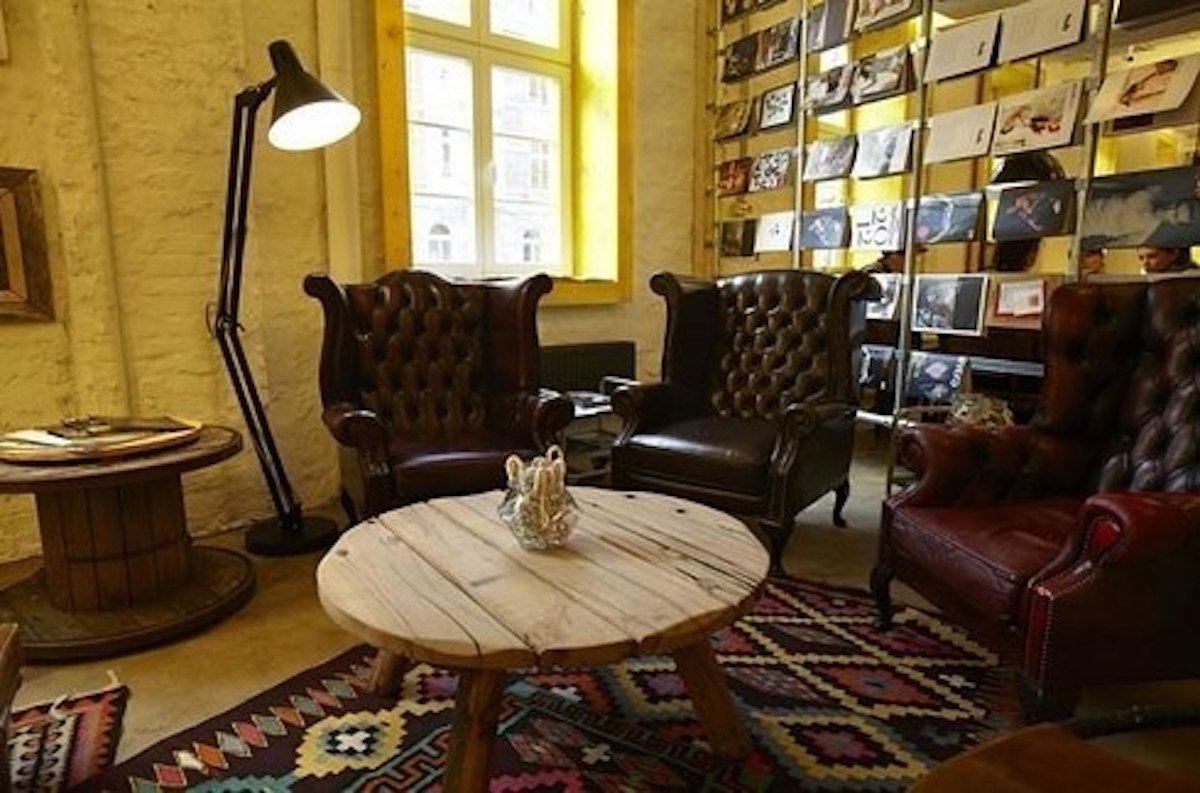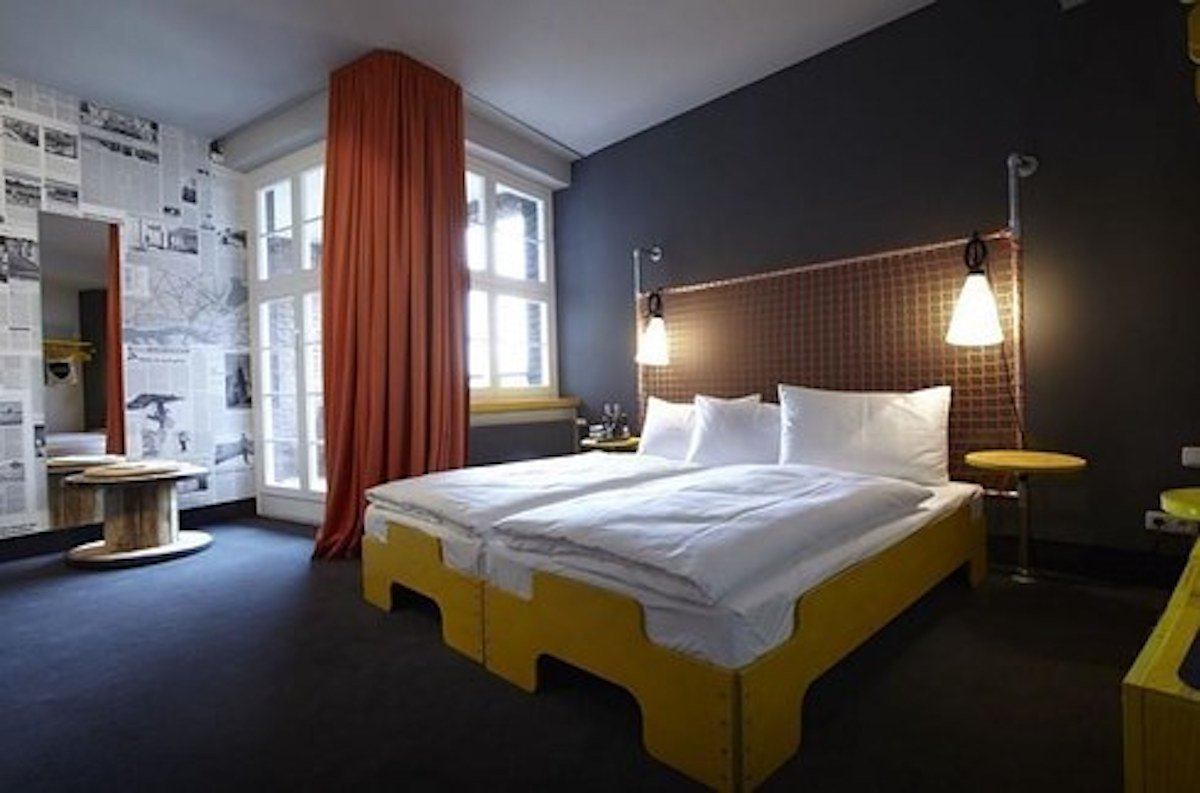 14. Cohort Hostel St.Ives – Cornwall, England
Cohort Hostel is close to everything you can imagine, including fun bars, restaurants, and some Instagram-worthy attractions. Beds start at $24.59 per night.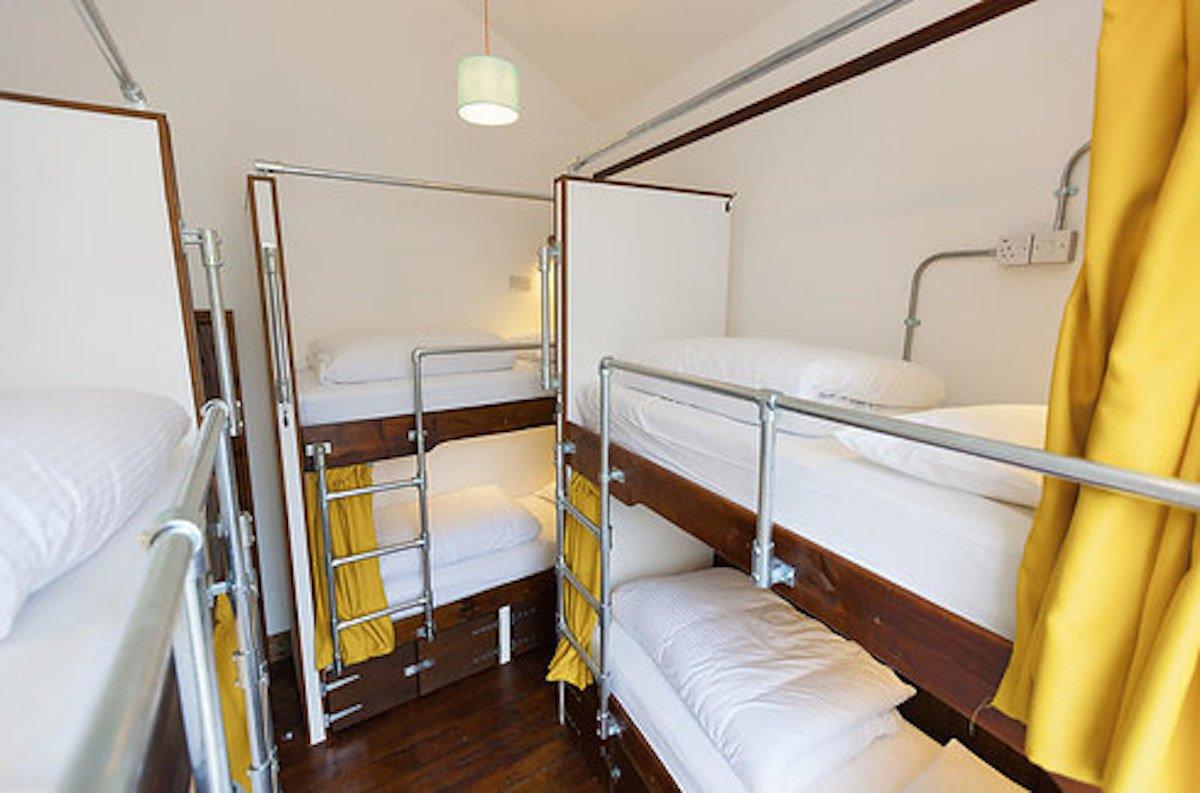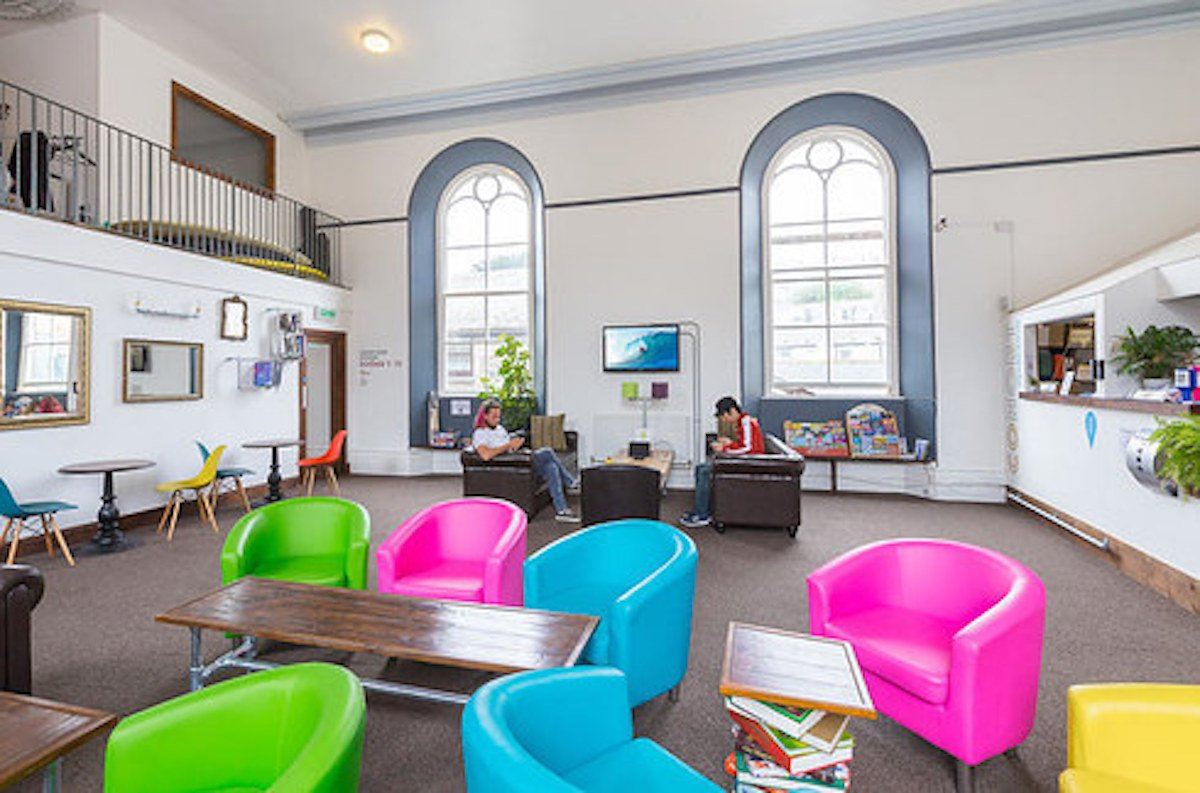 15. La Banda Rooftop Hostel – Seville, Spain
Two words: rooftop bar. Sold! Reserve your bed for just $20 per night.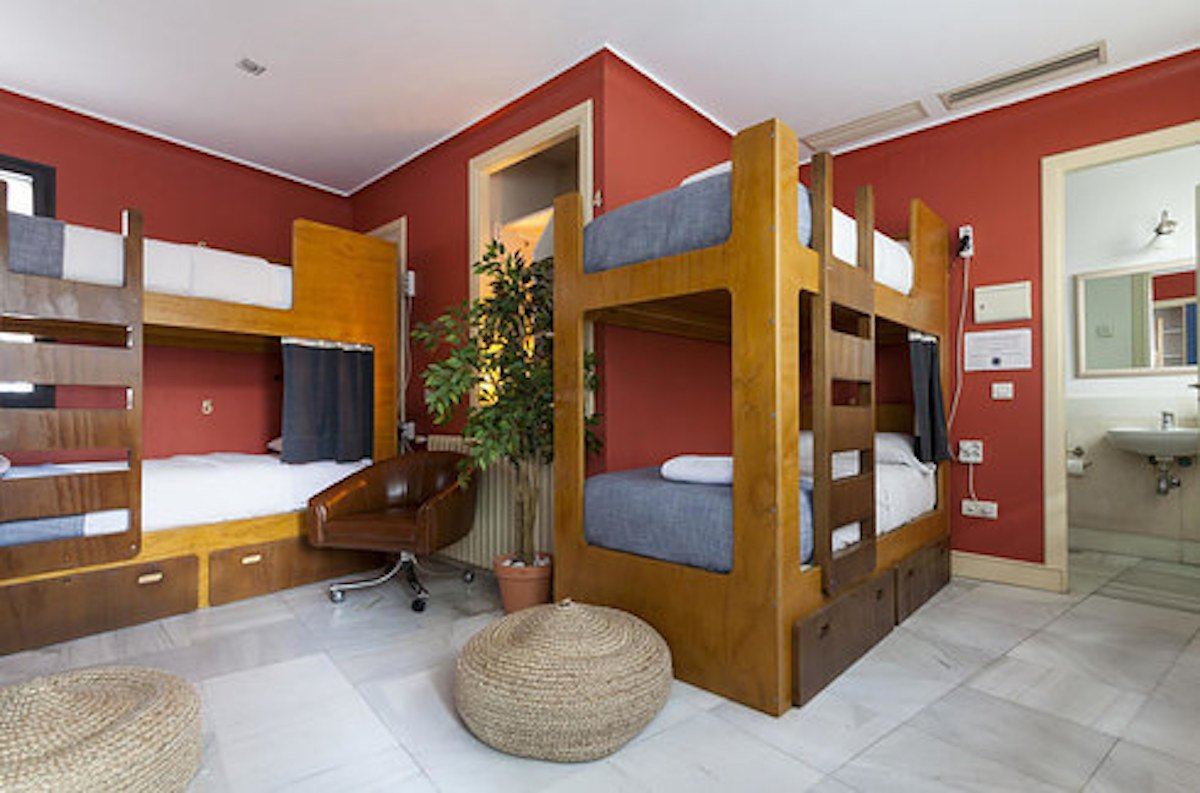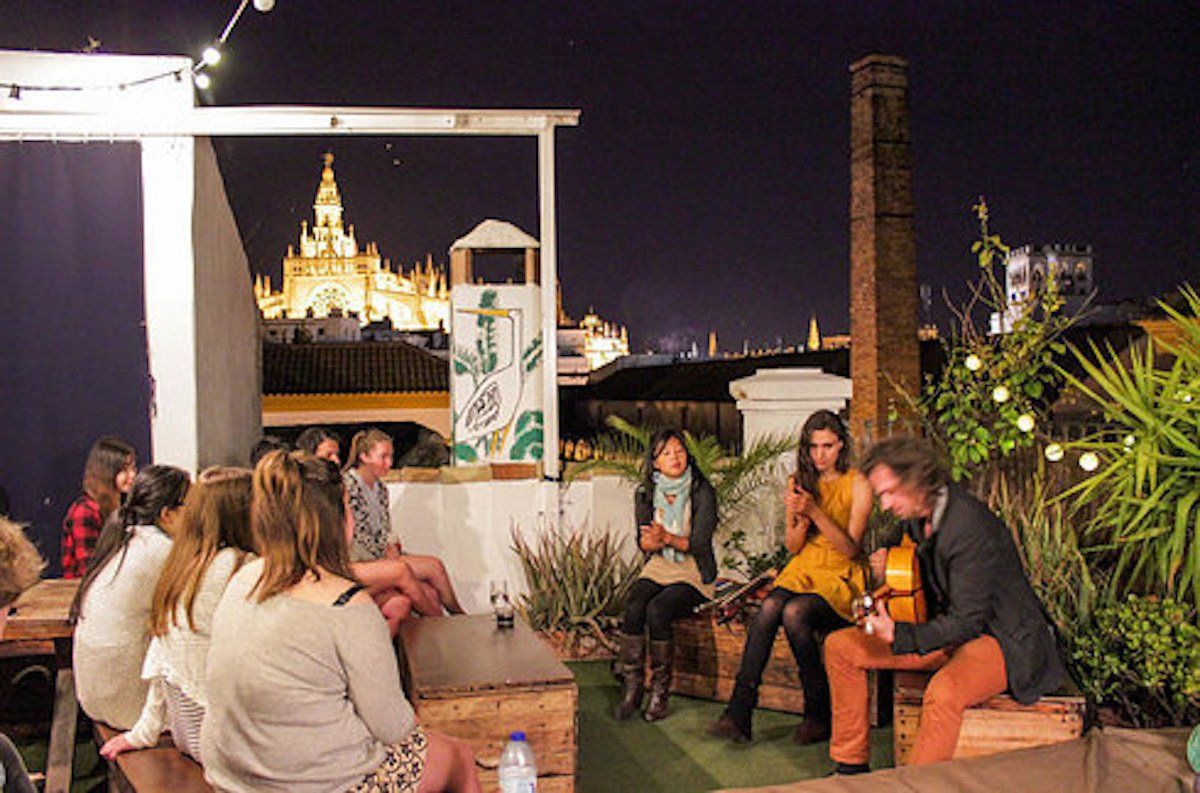 16. Hostel ELF – Prague, Czech Republic
If you're traveling on a strict budget, Hostel ELF is the place for you. Partake in their free barbecue, and chill out at their indoor bar. Every morning, breakfast is on the house, so dig in! Beds start at $10.55 per night.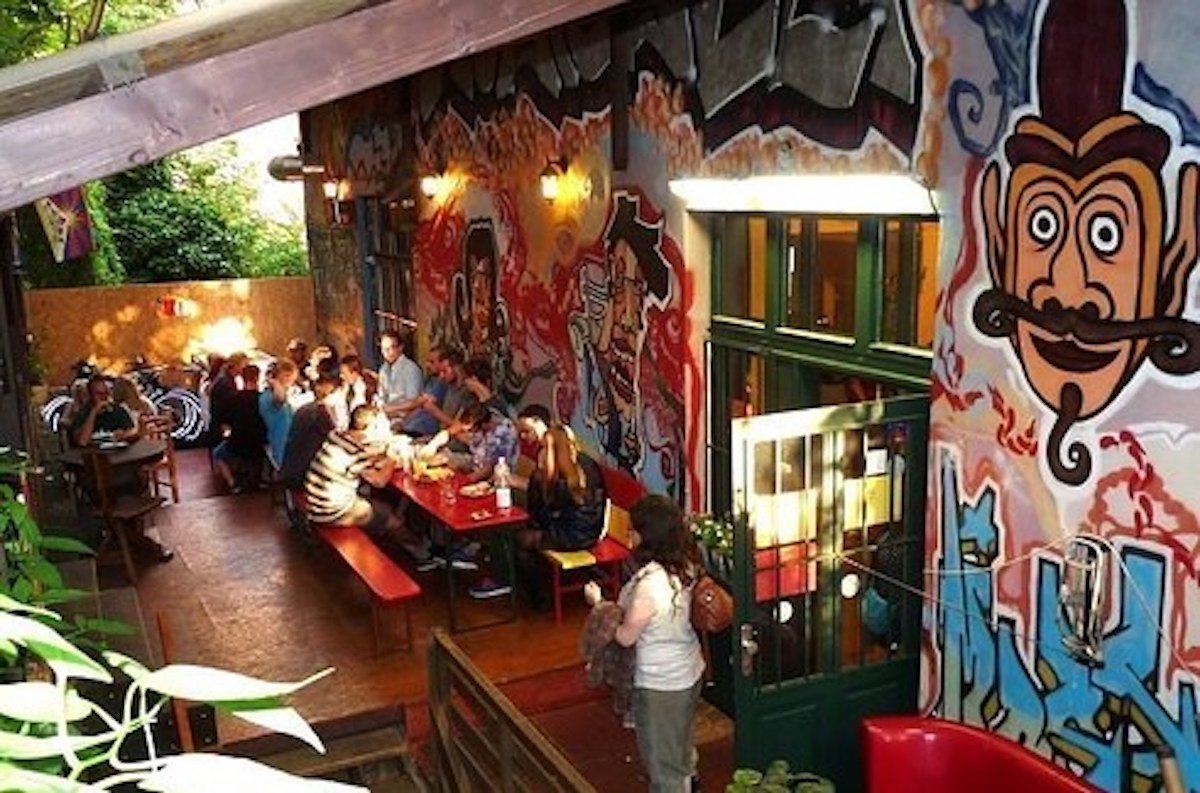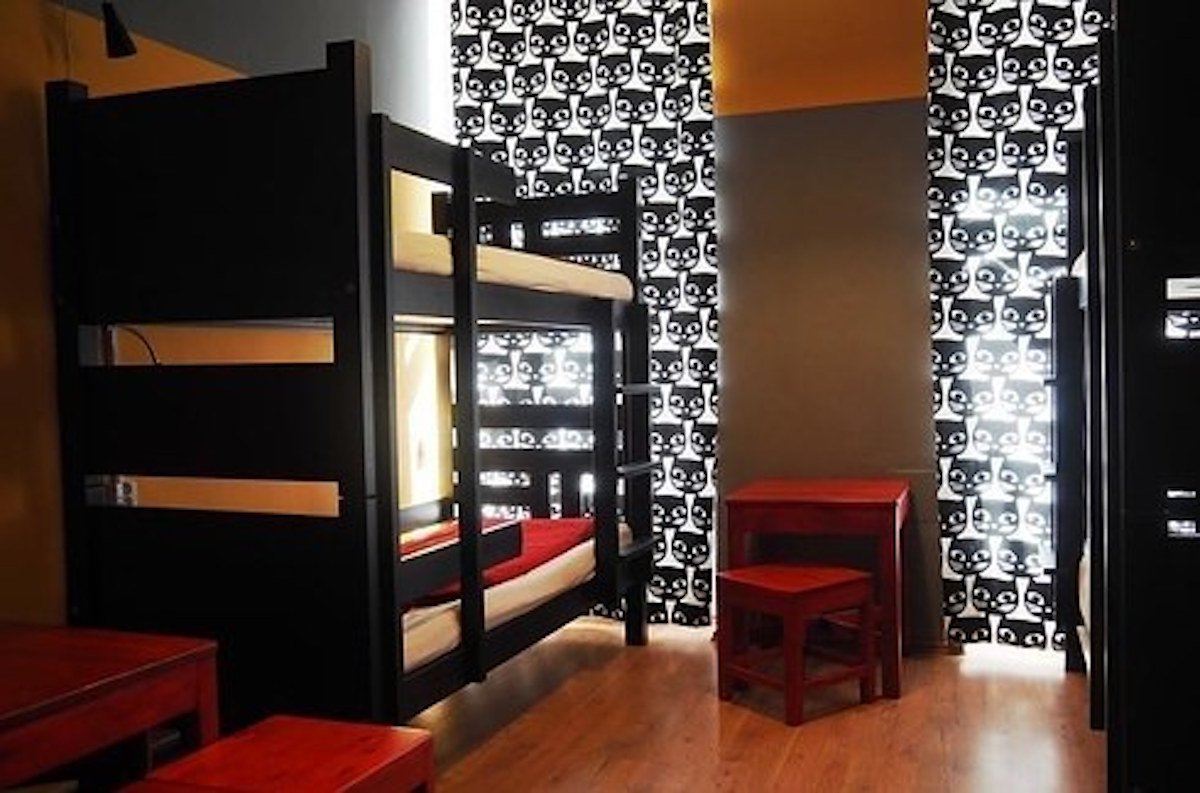 17. The Lavender Circus – Budapest, Hungary
This visually appealing hostel is perfect for art lovers. If you're not getting lost in the beautiful designs that cover its walls, head out and grab a bite to eat at one of the many restaurants the city has to offer. Beds start at $42.33 per night.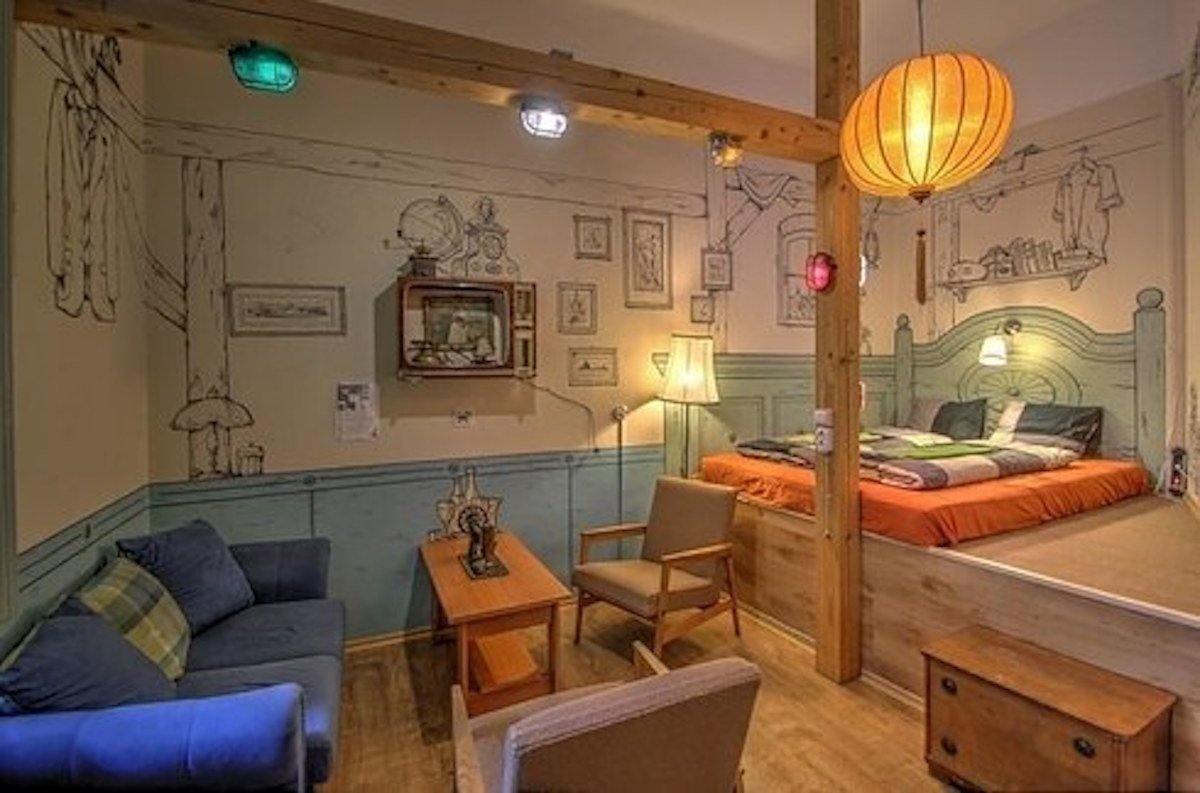 18. Travellers House – Lisbon, Portugal
You'll never be bored at Travellers House. This hostel is stocked with board games and movies that will keep you entertained for hours. Before you head out, feast on the establishment's free breakfast to start your day off on the right food. Beds start at $12.64 per night.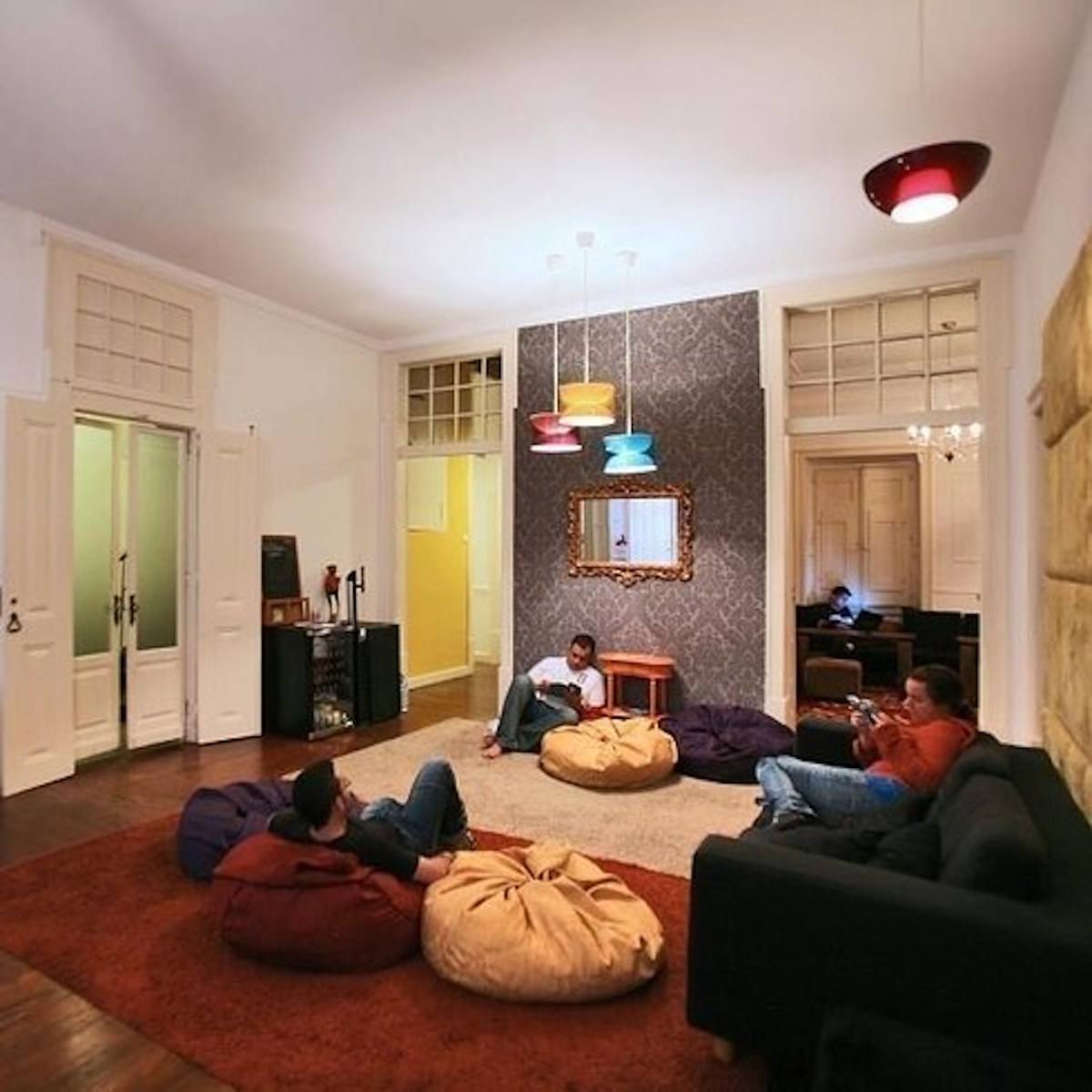 19. Le Montclair Montmartre Hostel & Budget Hotel – Paris, France
Just minutes from Sacré Cœur Basilica and within Paris' 18th arrondissement, this hostel is in the center of everywhere you want to be. Make the trek out to the naive art museum or peruse the aisles at the flea market in the Porte de Clignancourt. If you'd rather stay indoors, there are more than enough board games and arcade games to keep you occupied. Beds start at $17.39 per night.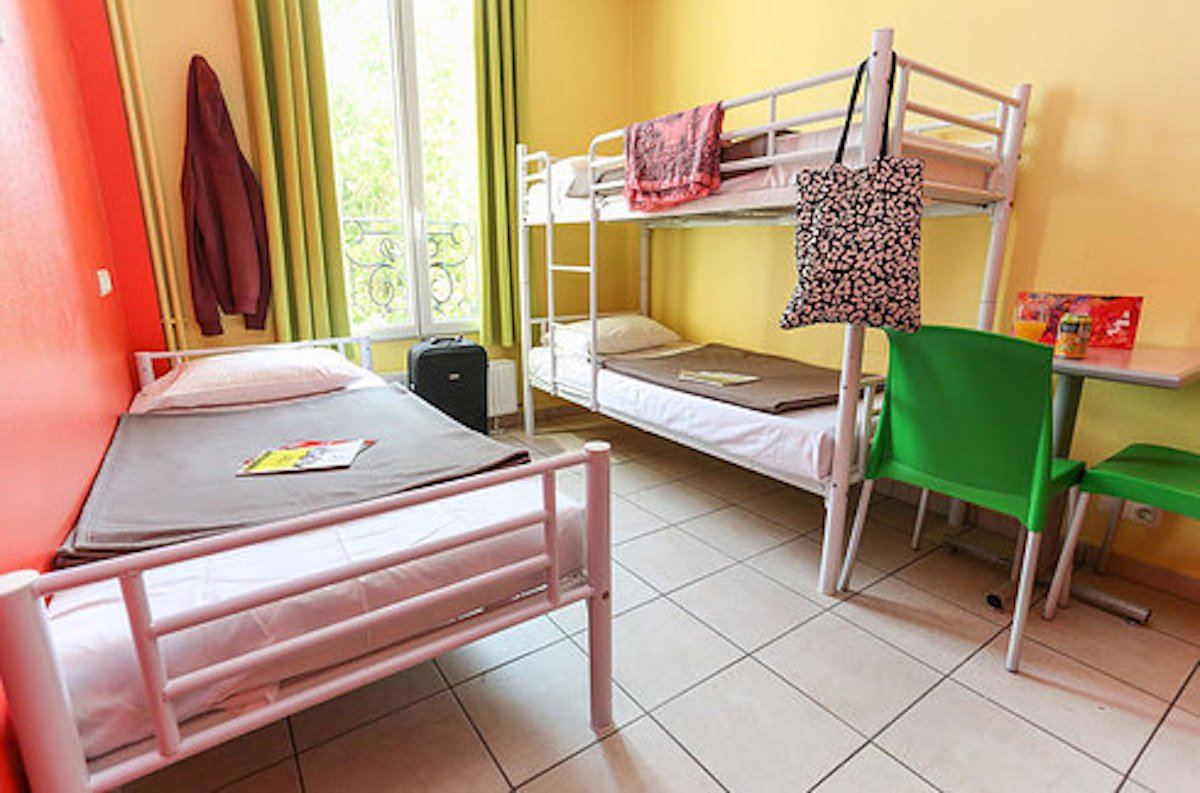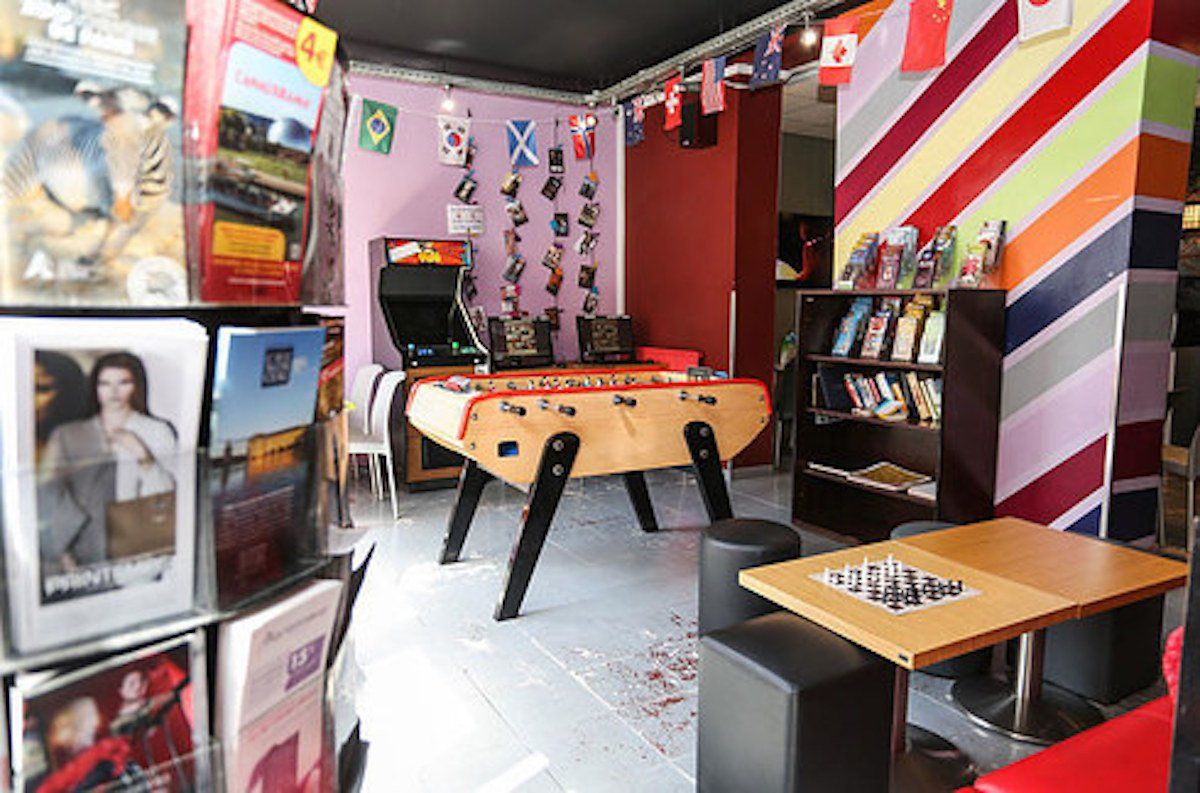 20. Kick Ass Hostel in Edinburgh, Scotland
The name of this hostel says it all! Have the time of your life in this fun and upbeat establishment. Compete in the drunken pub quiz contest, play a game of pool or grab a bite to eat in the Kick Ass Cafe. Beds start at just $9.22 per night.