Two hours southwest of Paris lies the Loire Valley, famous for its fertile farmland, fabulous wineries and fairytale castles. There are 42 stately châteaux in this UNESCO World Heritage region that attract over three million visitors each year. These assorted medieval fortresses and pleasure palaces are one of France's biggest tourist draws beyond the City of Lights. While each one is architecturally splendid and historically significant, you'd get a little chateau-fatigue if you tried to pack to many of them on a trip to the area. There's only so much magnificence a person can take! But how do you narrow down which ones to see and which ones to skip? Here's a list of 12 Loire Valley castles that are particularly noteworthy. Click through the list to select your shortlist, keeping in mind that two or three a day is plenty.
1. Chenonceau
Chenonceau is one of the most visited and photographed of all Loire Valley castles. This stunner actually spans the River Cher, with arched cut-outs you can row a boat under. It is sometimes referred to as the "ladies chateau" because women dominated its design and destiny. Back in the 1500s, Henri II gave Chenonceau to Diane de Poitiers, his mistress, which didn't sit well with Catherine de Medicis, his wife. Upon his death, Catherine took it back, and you can still see the competing styles of these two rival women within the castle décor.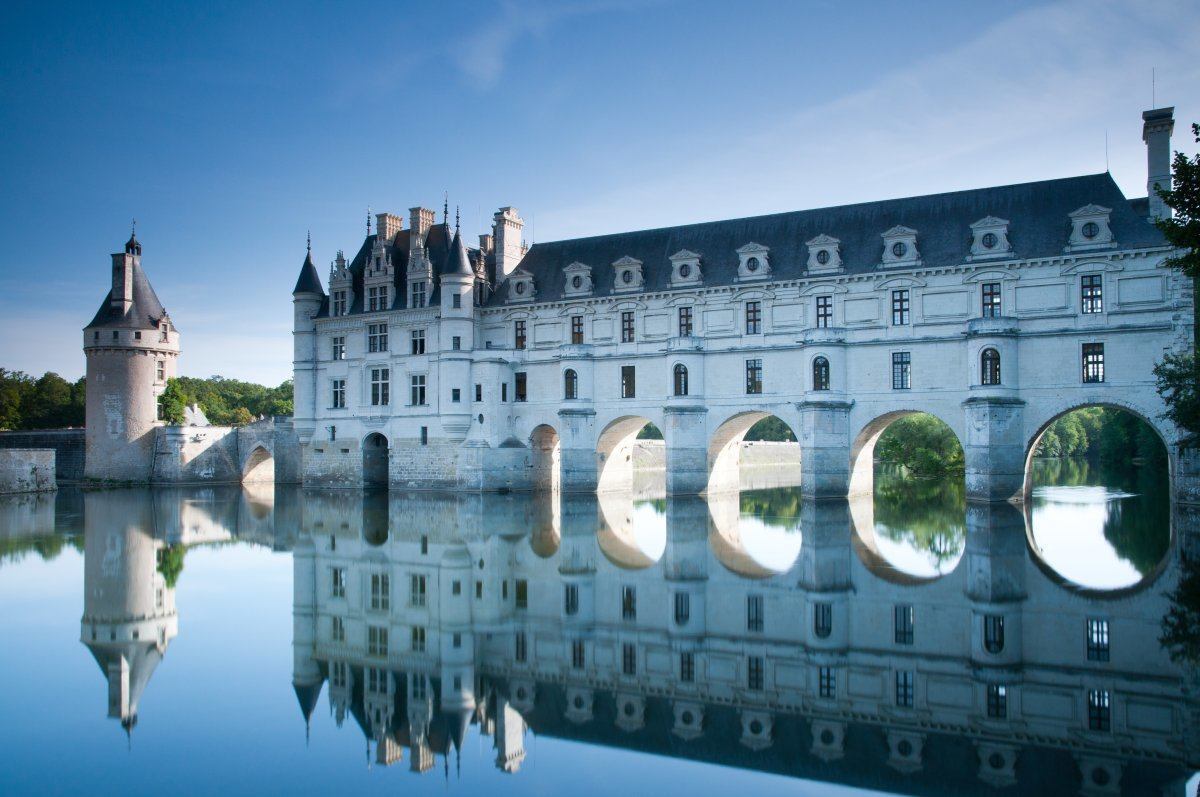 2. Chateau d'Ussé
Chateau d'Ussé is particularly worthy of the fairy tale description because legend has it this actually served as the setting inspiration for Charles Perrault's Sleeping Beauty. In homage to that literary heritage, the attic of Ussé is decorated in a princess motif complete with fairy friends watching over her – a must-see if you have kids. Antique toys and furniture help give it a 16th century charm and its picturesque turrets make this one of the prettiest of the Loire Valley castles. Don't forget to sample some of the delicious bubbly that is produced at the castle vineyard.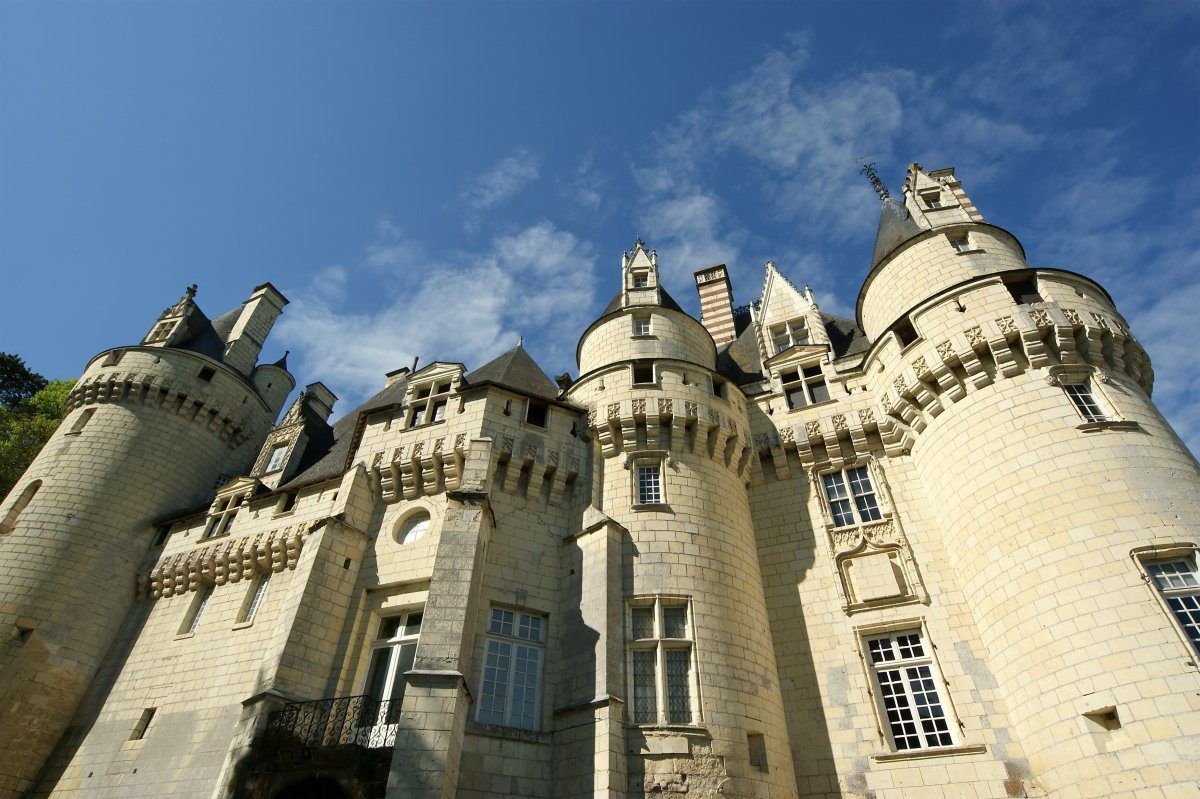 3. Sully-Sur-Loire
The Chateau de Sully-sur-Loire is a 4th century medieval castle built as a fortification right in the Loire itself. The river essentially serves as its moat, which gives it a dramatic look with four turreted towers rising from it. The interior is decorated with rich tapestries and paintings that depict former residents such as Maximilien de Béthune. It is said that Voltaire took refuge at this chateau in the early 1700s. Sully-Sur-Loire hosts a medieval festival and classical music event each year.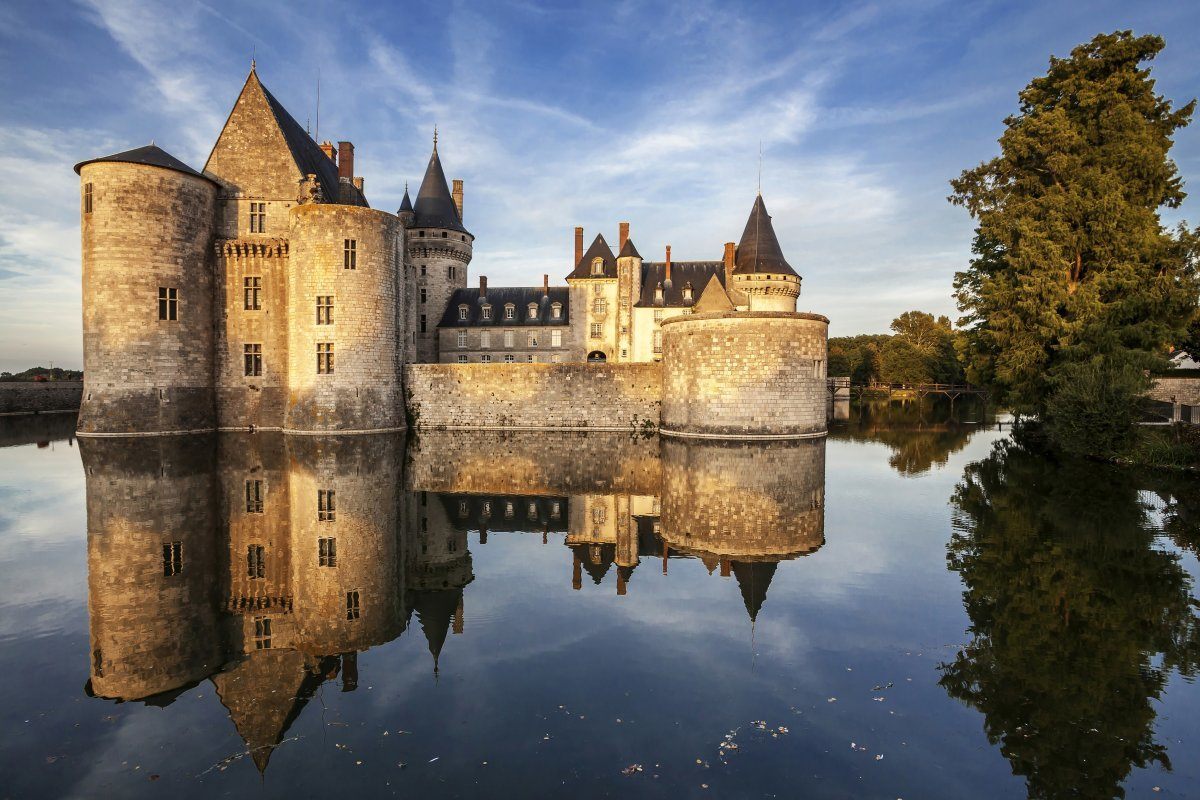 4. Château de Cheverny
The Château de Cheverny is another Loire Valley jewel on the chateaux shortlist. This grand estate has been in the same family for over 600 years. It has been continually lived in and frequently renovated, so it's in pristine condition. Its extensive collection of period furniture, tapestries and art gives you a sense of what is is like to live in a chateau. The Grand Salon and stone staircase are particularly impressive, as are the surrounding gardens. For any Tintin fans, the comic book creator used Cheverny as a model for his fictional Château de Moulinsart.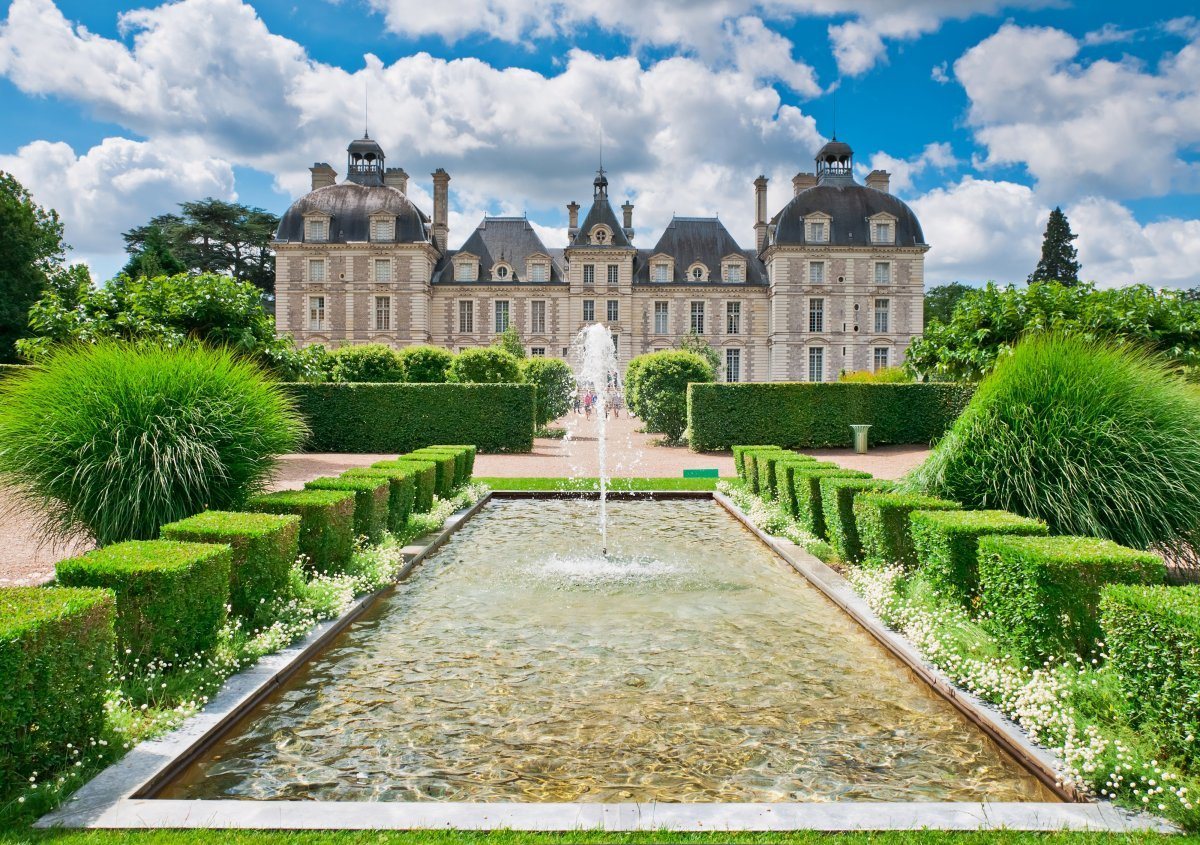 5. Chateau Angers
Set in a strategic position on the river Maine, Chateau Angers has been a fortress site since Roman times. It is considered one of the best preserved medieval castles in the country. It looks like it rises right out of the rocky ridge. The mighty walls are windowless, except for some arrow slits, giving it an imposing presence in the town. Inside you'll find the amazing Apocalypse Tapestry, which weaves the story of 14th century France throughout the Hundred Years War.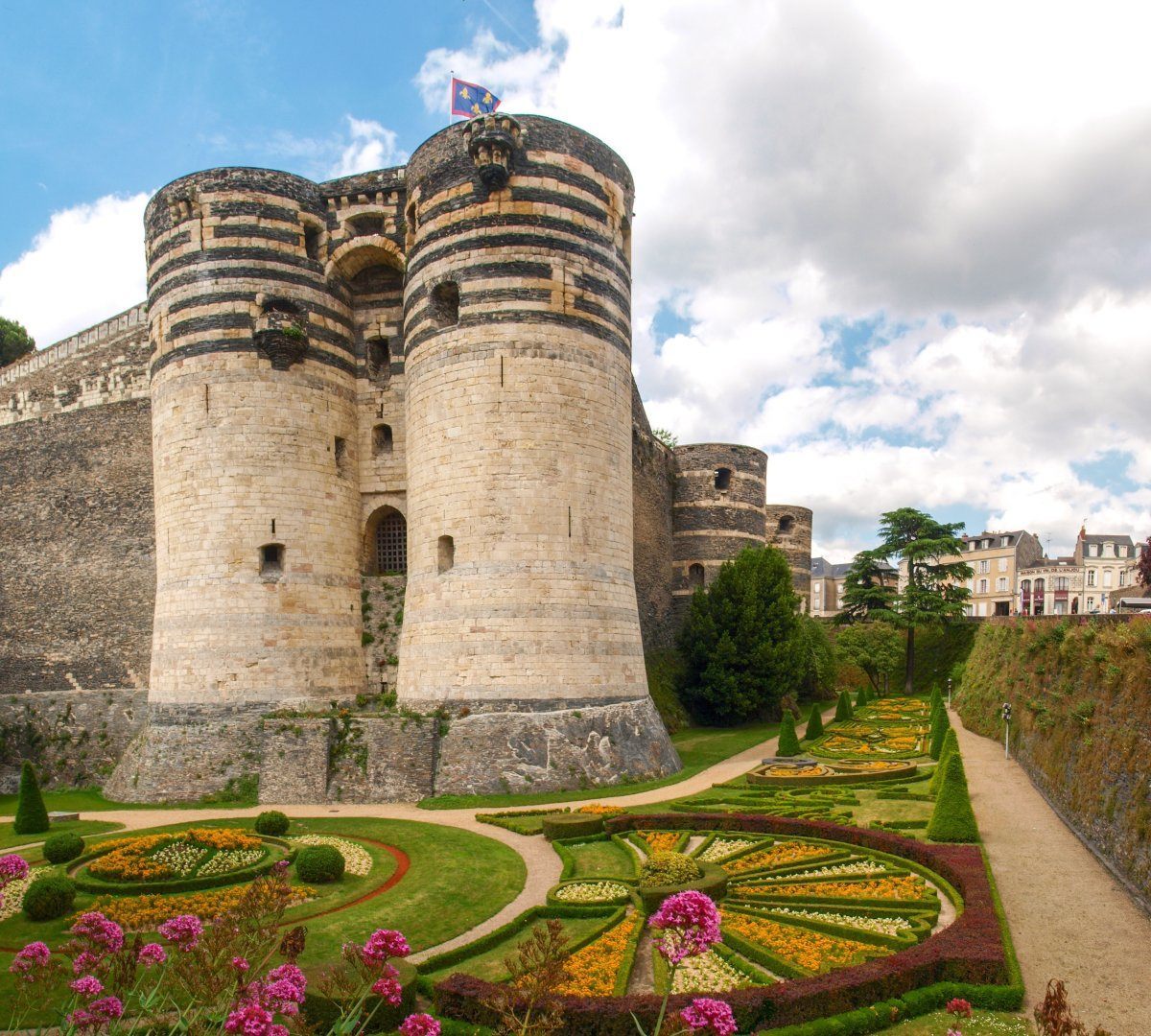 6. Chateau du Clos Lucé
The town of Ambroise has an impressive castle, but the smaller Château du Clos Lucé a short walk up the hill makes for a more intriguing stop in the area. This was where Leonardo da Vinci lived as a house guest of King François I. It was here that the genius developed some of his most masterful inventions, and is sadly where he took his last breath. Today, Clos Lucé is home to a museum and park that brings some of da Vinci's whimsical visions and ahead-of-their-time blueprints to three-dimensional life, including the paddle boat, helicopter and machine gun.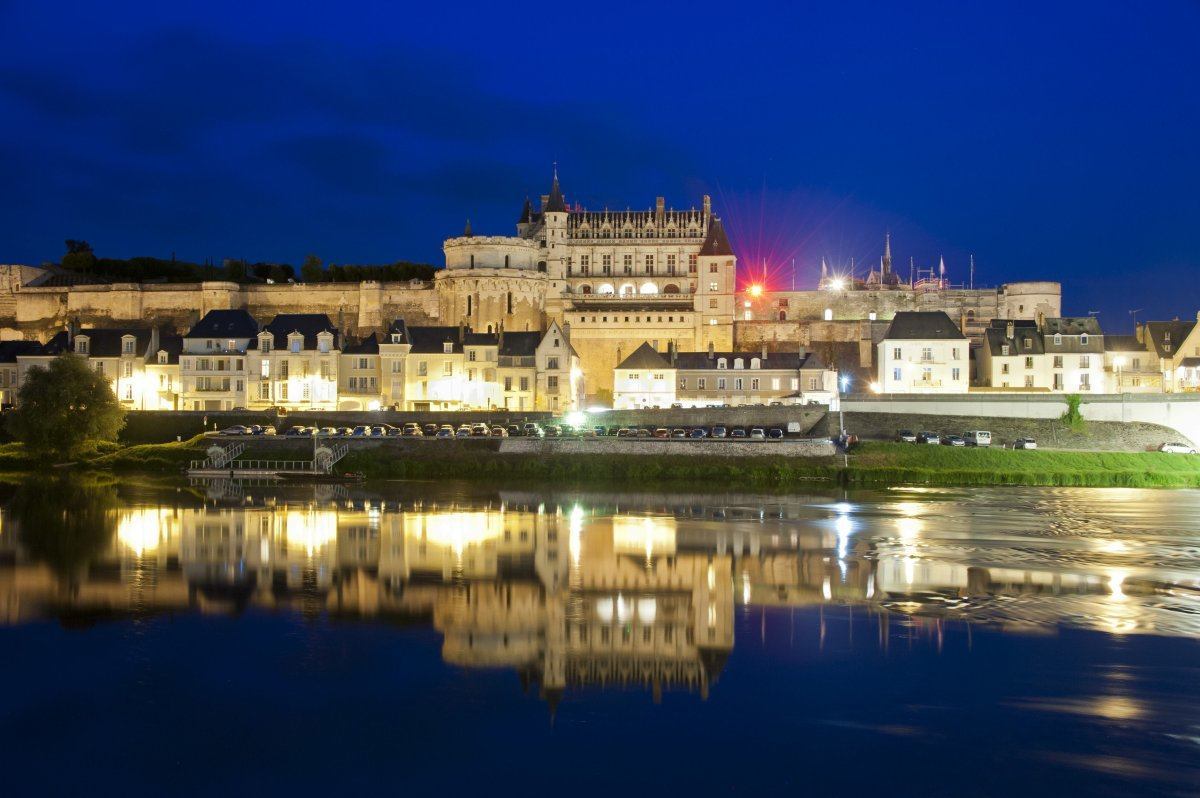 7. Château de Saumur
Saumur is a small historical town where the Loire and Thouet rivers meet. Its lovely castle dates back to the 11th century, where it was home to a series of Anjou dukes. It has since served an army barracks, manner house, governor's residence and state prison, but has since been renovated into a wonderful museum of decorative arts. You'll find an extensive collection of toy soldiers, royal figurines and clowns here. The town of Saumur has a rich equestrian heritage, so there's also a horse museum at the chateau.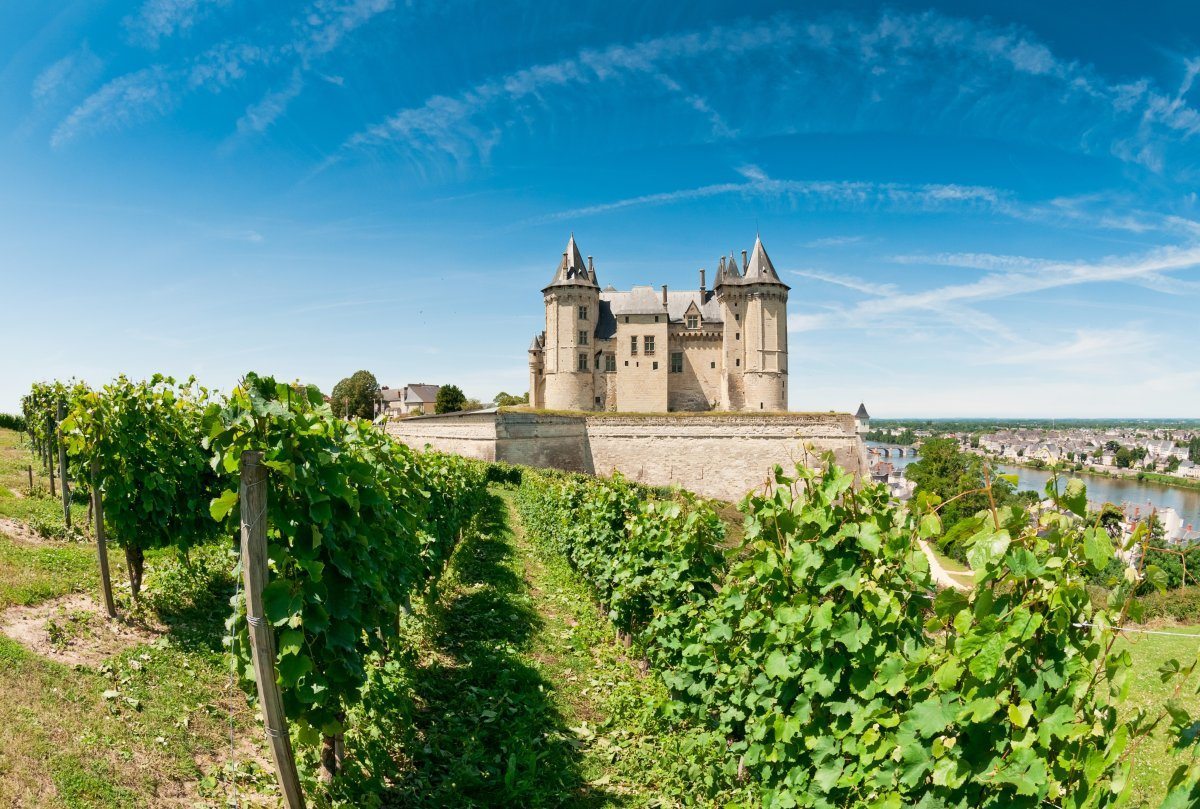 8. Azay-le-Rideau
Azay-le-Rideau is one of the smaller but most famous of the Loire Valley castles. It is set on an island in the Indre river, and is a prime example of elegant Renaissance architecture. Its landscaped garden setting is particularly stunning, with two ornamental lakes adding to its aesthetic appeal. The original chateau was built in the 11th century but was burned during the Hundred Years War. King François I had it rebuilt in a harmonious blend of French and Italian styles.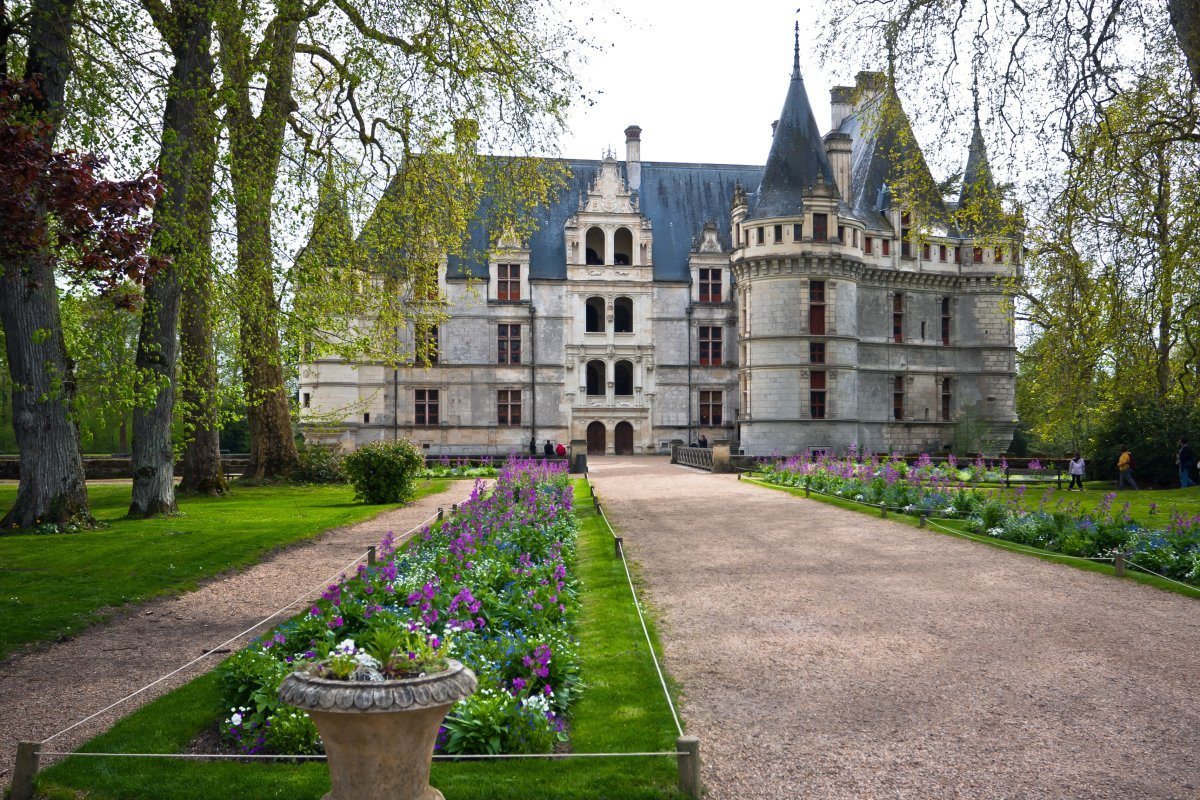 9. Chateau de Villandry
The stately Château de Villandry was one of the last castles built along the Loire. It is most known for its surrounding six gardens, including a sun garden, pleasure garden, water garden and vegetable garden. There's even an epic garden of love further subdivided into four sections: tender love, passionate love, fickle love and tragic love. Senses will be heightened when you visit this aromatic setting. Don't miss the classic hedge maze on the grounds of Villandry.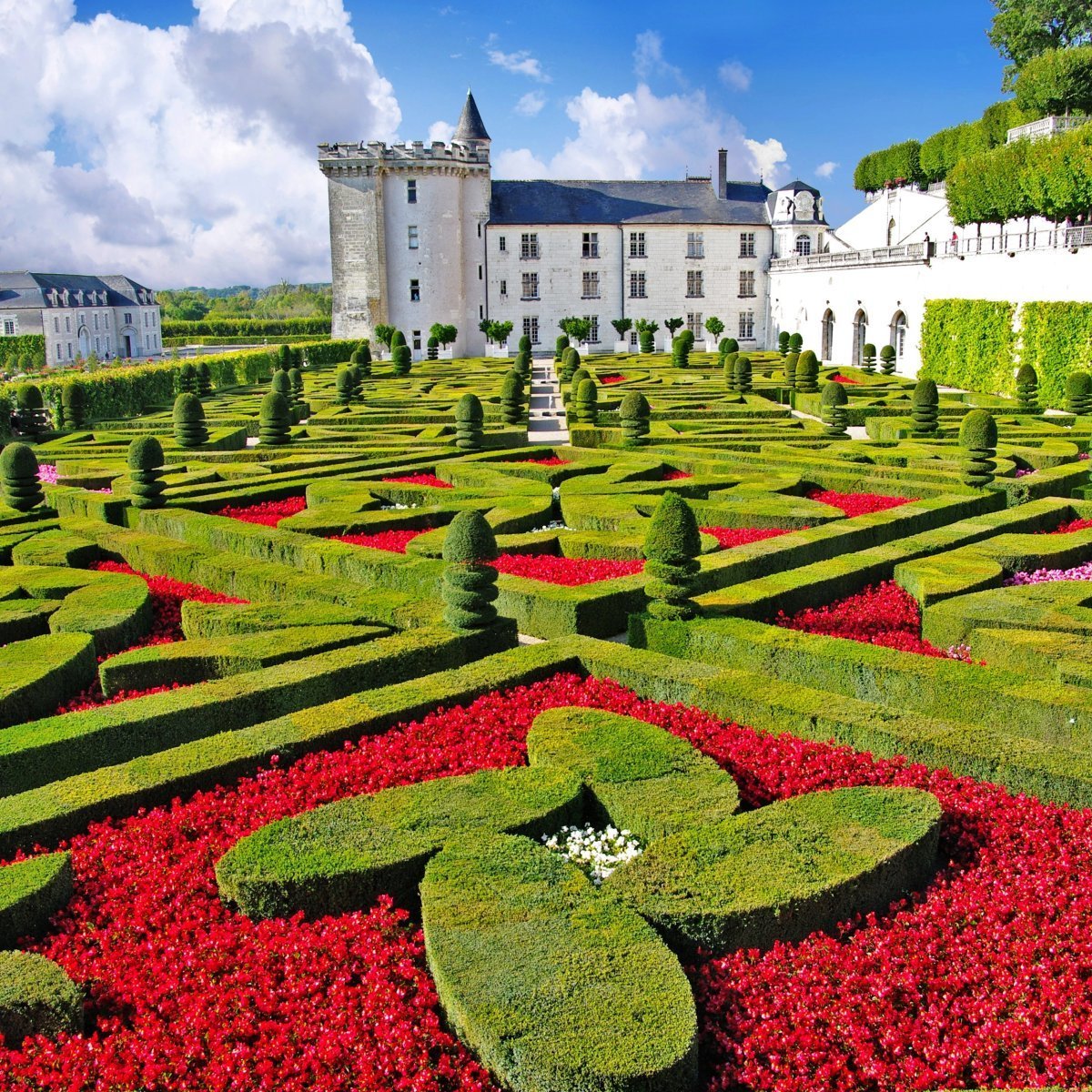 10. Chateau Chambord
At 440 rooms, Chambord is the largest and most visited of all the Loire Valley castles. It's another of the old chateaux that was renovated under François I in the 16th century with Italian influences from his friend Leonardo da Vinci. Its distinctive double staircase is attributed to him. At one point, François had lofty plans to change the course of the Loire river so it would flow closer to this castle, but settled for the Cosson river instead. Even without that riverfront proximity, Chambord is a glorious work of ornate architecture considering it was basically just used as a hunting lodge. As a point of historic interest, during WWII, France's most valuable artistic treasures were housed at Chateau Chambord, including the Mona Lisa.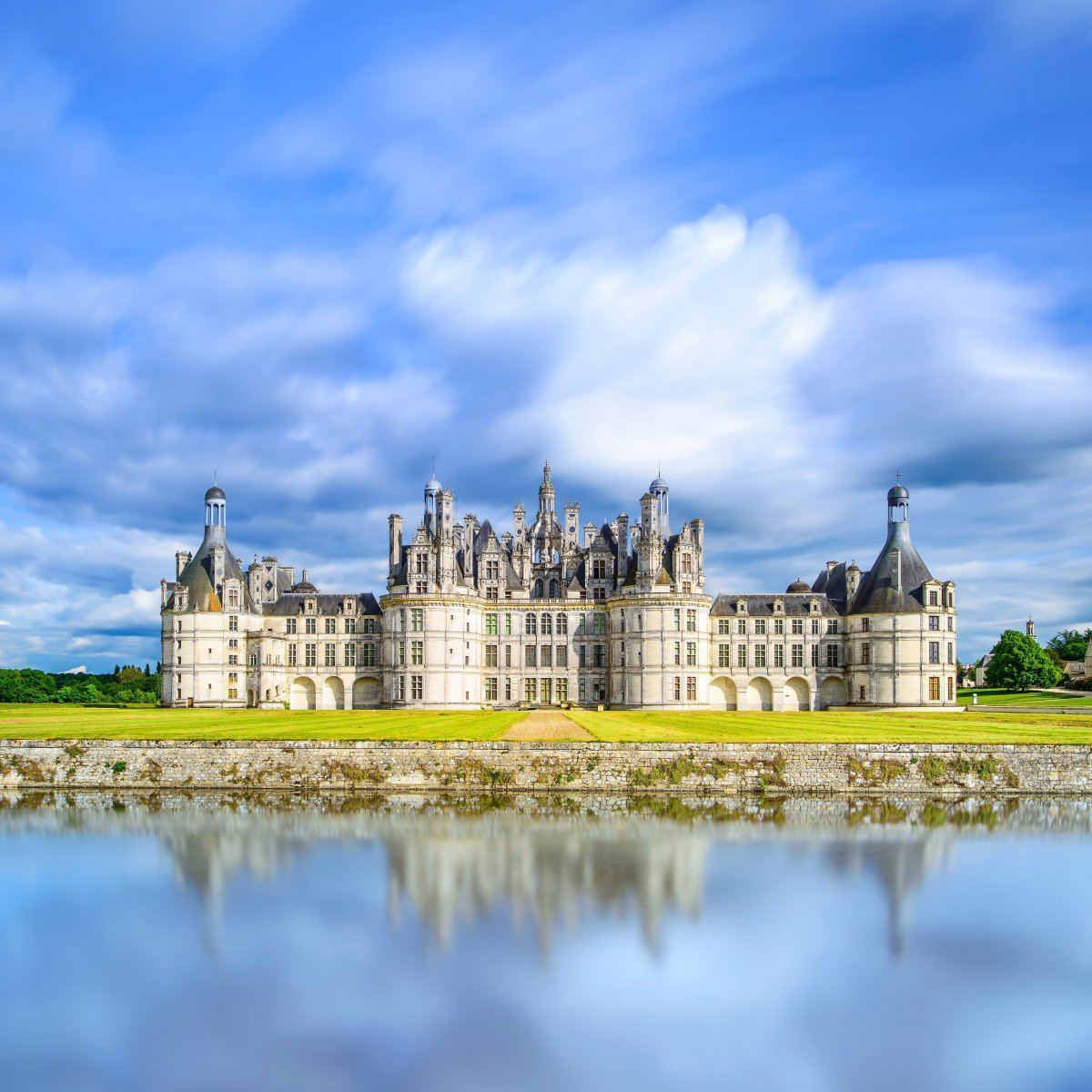 11. Chateau de Chantilly
Chantilly is comprised of a petite chateau and a grand chateau. The larger one was destroyed during the French Revolution and was subsequently restored in the 19th century. French playwright Molière debuted some of his works here back in the 17th century. The biggest draw to Chateau de Chantilly is that it is home to the Museé Condé, France's most impressive collection of paintings outside of the Louvre. You'll find Botticelli, Raphael, Corot, Delacroix and Géricault masterpieces here, among others.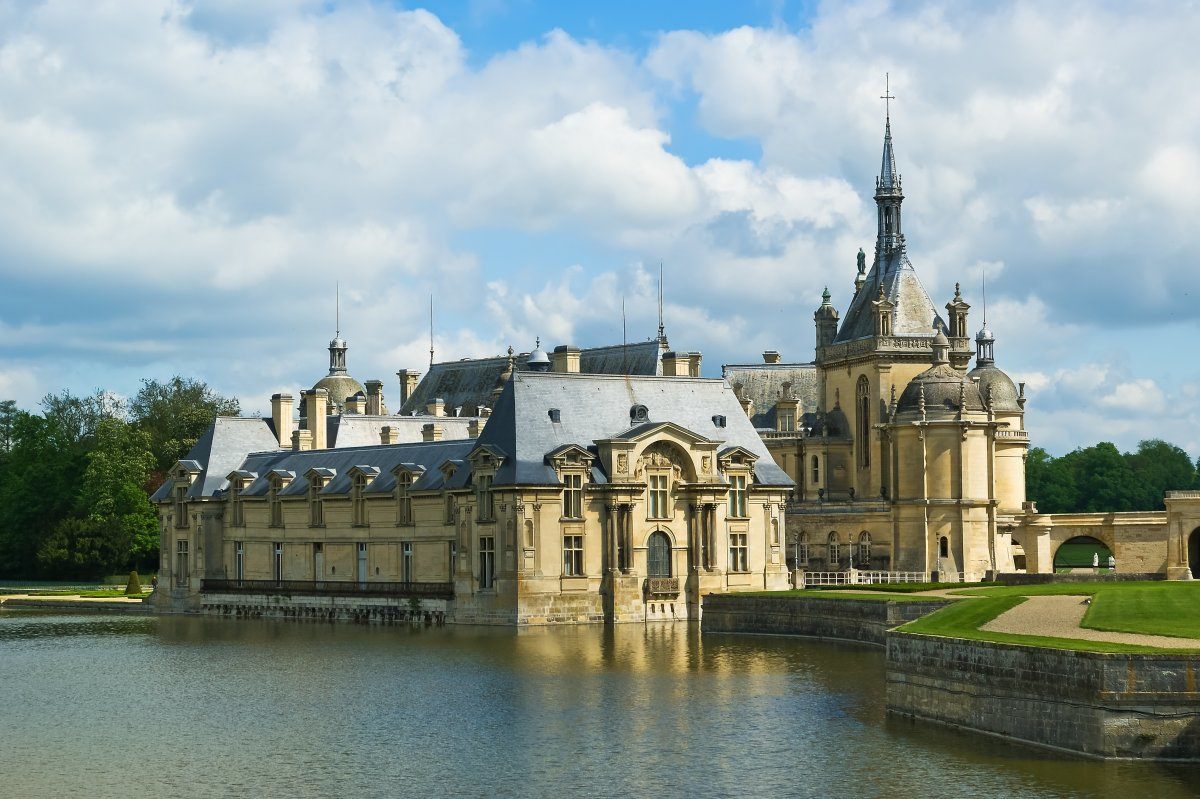 12. Chateau de Chaumont
The Chateau de Chaumont is another elaborate and historical edifice on the banks of France's longest river. It lords over the small village of Chaumont-sur-Loire not too far from Blois. It was constructed in 1465 over a former fortress, and while it has many elements of a defensive castle, its subsequent restorations gave it more of a decorative Renaissance style. Chaumont is surrounded by 21 hectares of landscaped gardens in park-like setting. It was once the home of the widowed queen Catherine de Medici, who liked to throw lavish parties here. Noted astrologer Nostradamus was apparently a frequent guest.