If there is on planet Earth a single nation which seems to beckon "visit me" with every inch of terrain, that nation is Italy. It has a history reaching back millennia. It has a natural diversity that most countries would envy. It is home to attractions that will sate the lazy, the excitable, the adventurous, and every kind of traveler in between. From Rome to Venice to Florence, there is so much to love about Italy that you could take all your vacations there and still not see everything this historic country has to offer. Need a taste? We've got it handled for you. Here, for your consideration, are 100 beautiful pictures of Italy in all its shining glory.
1. Rome Is a City of Contrasts
The first thing you'll notice while walking through the streets of Rome is the city's distinctions. Relics from the ancient world butt up against everyday Roman businesses and homes. The city is vast and cozy in equal measure, you just have to know where to look.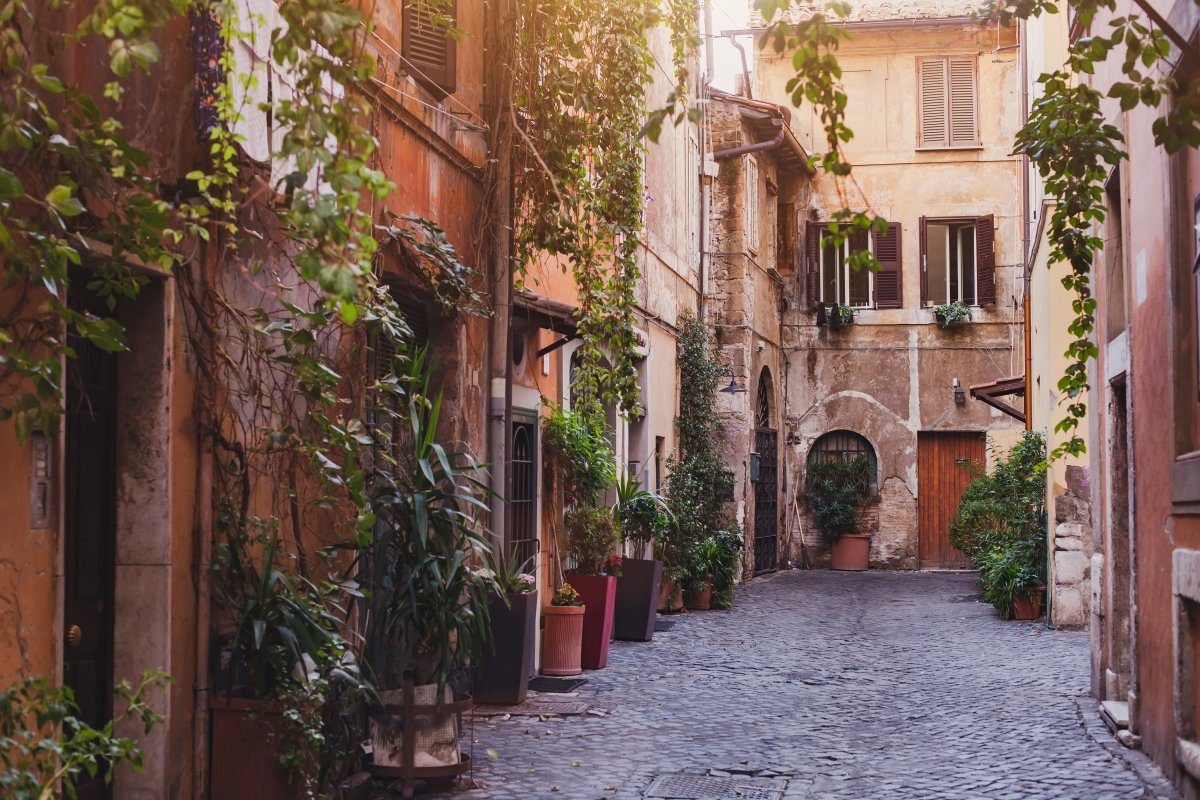 2. Trevi Fountain Is a Must See
Originally completed in 1762, Trevi Fountain is the largest Baroque fountain in Rome. It's also one of the most jaw-droppingly beautiful fountains you'll ever see.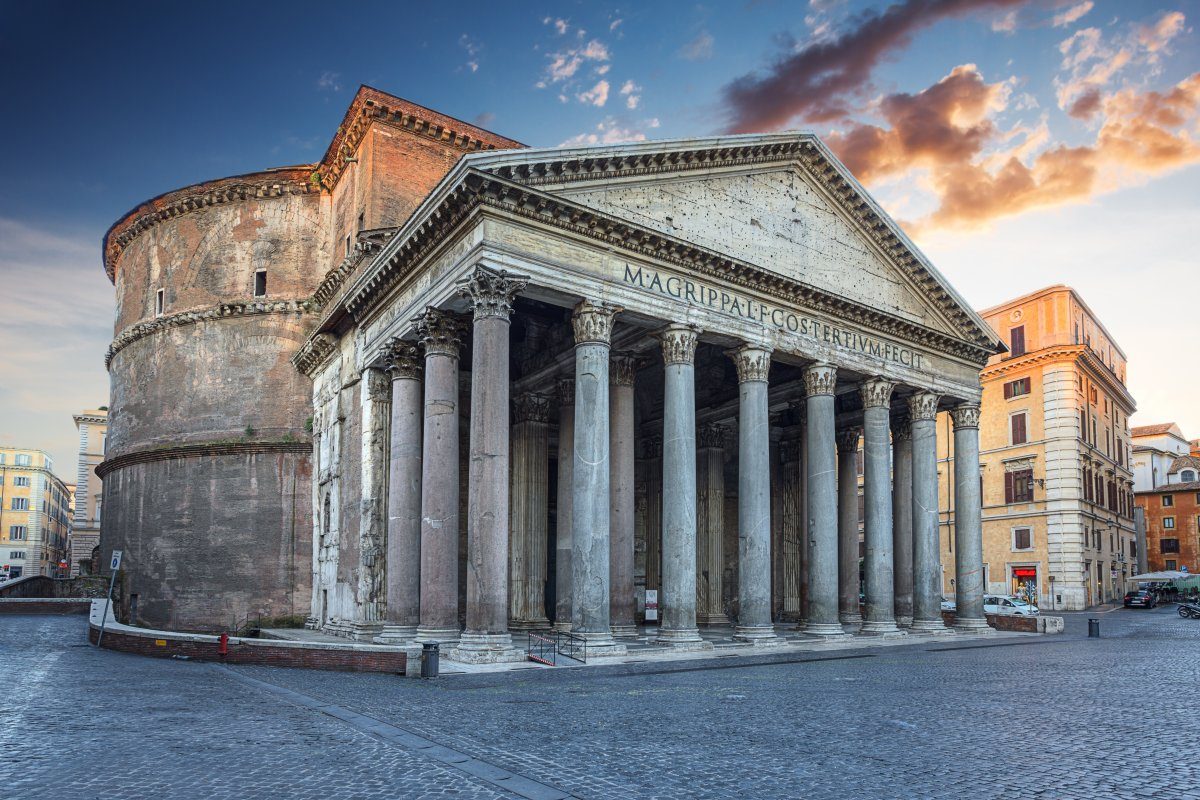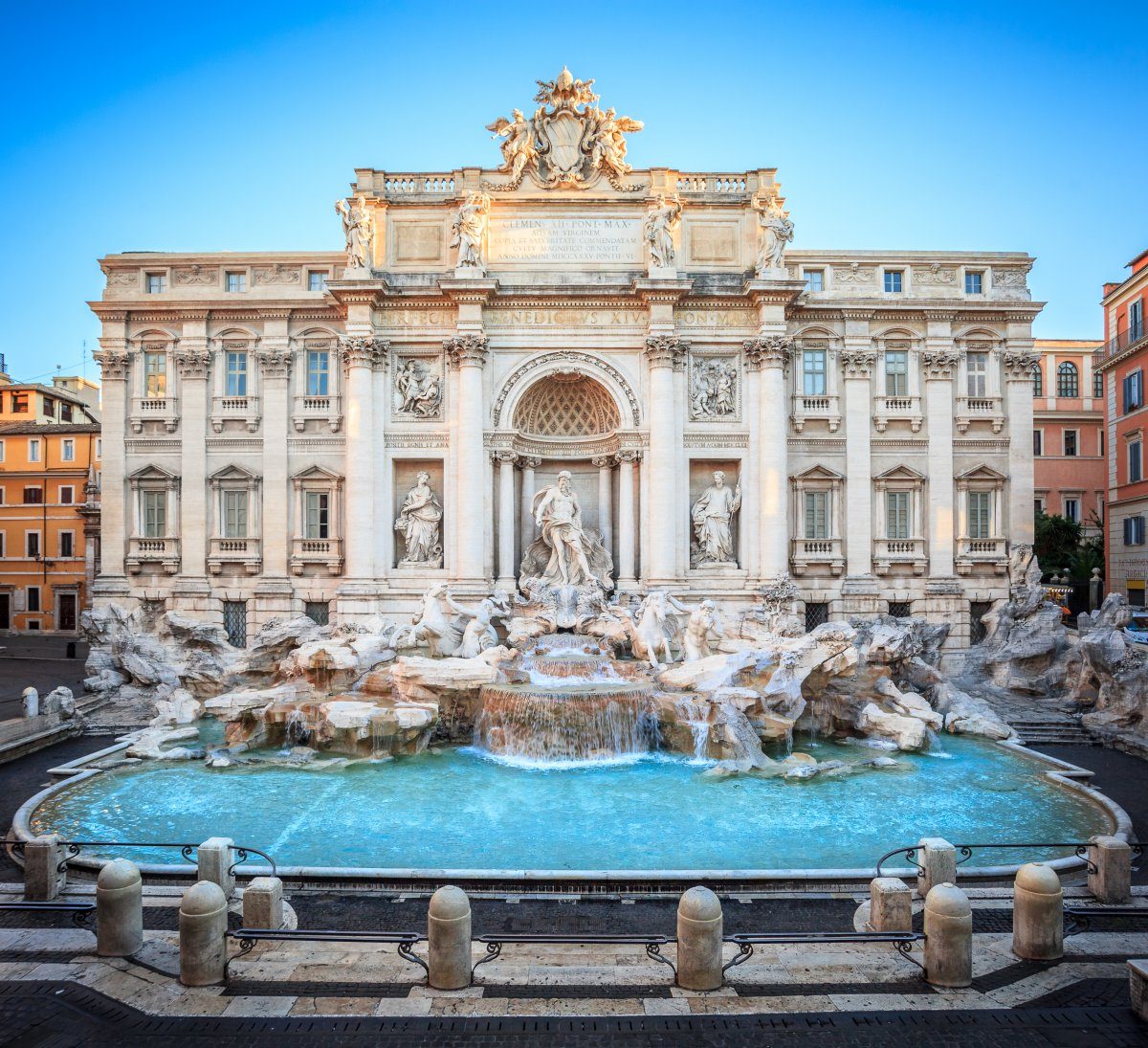 3. Rome Is Two Millennia Old
According to legend, the city of Rome was founded in 753 BCE, by a fellow named Romulus who was raised by a she-wolf. Today, the ancient city has a population of 2.7 million.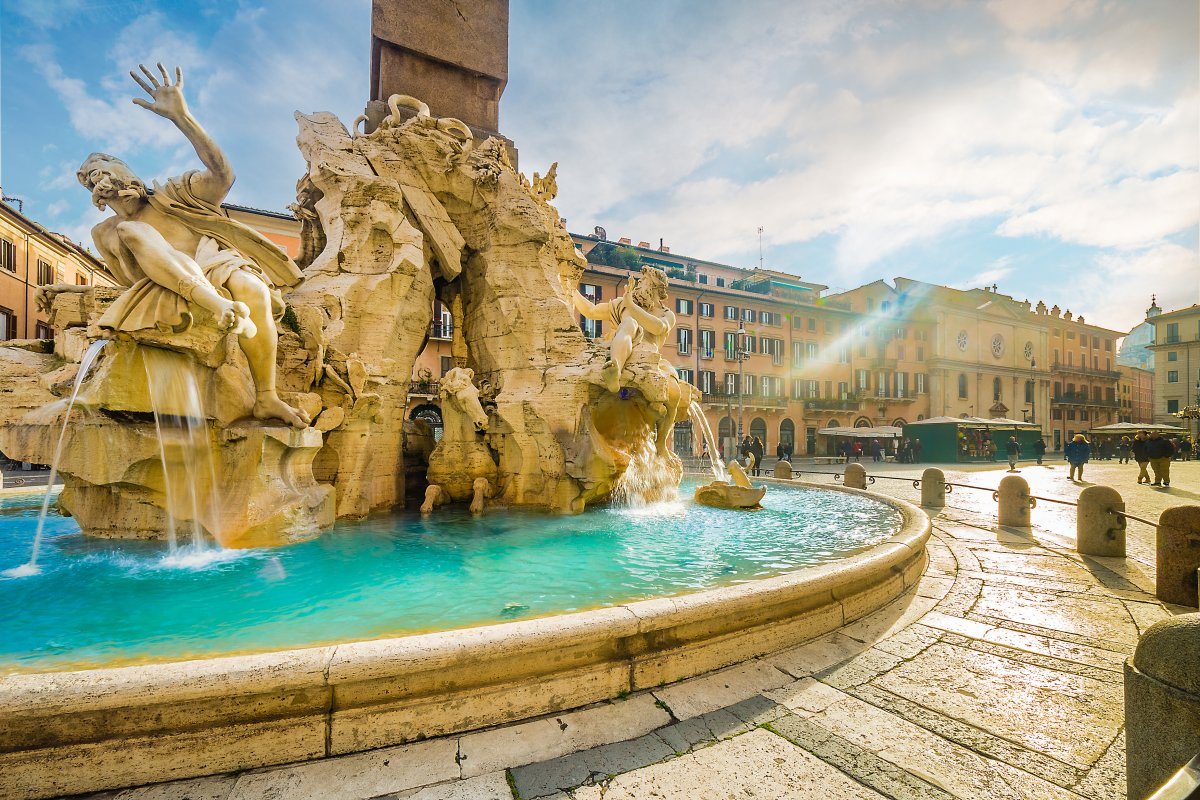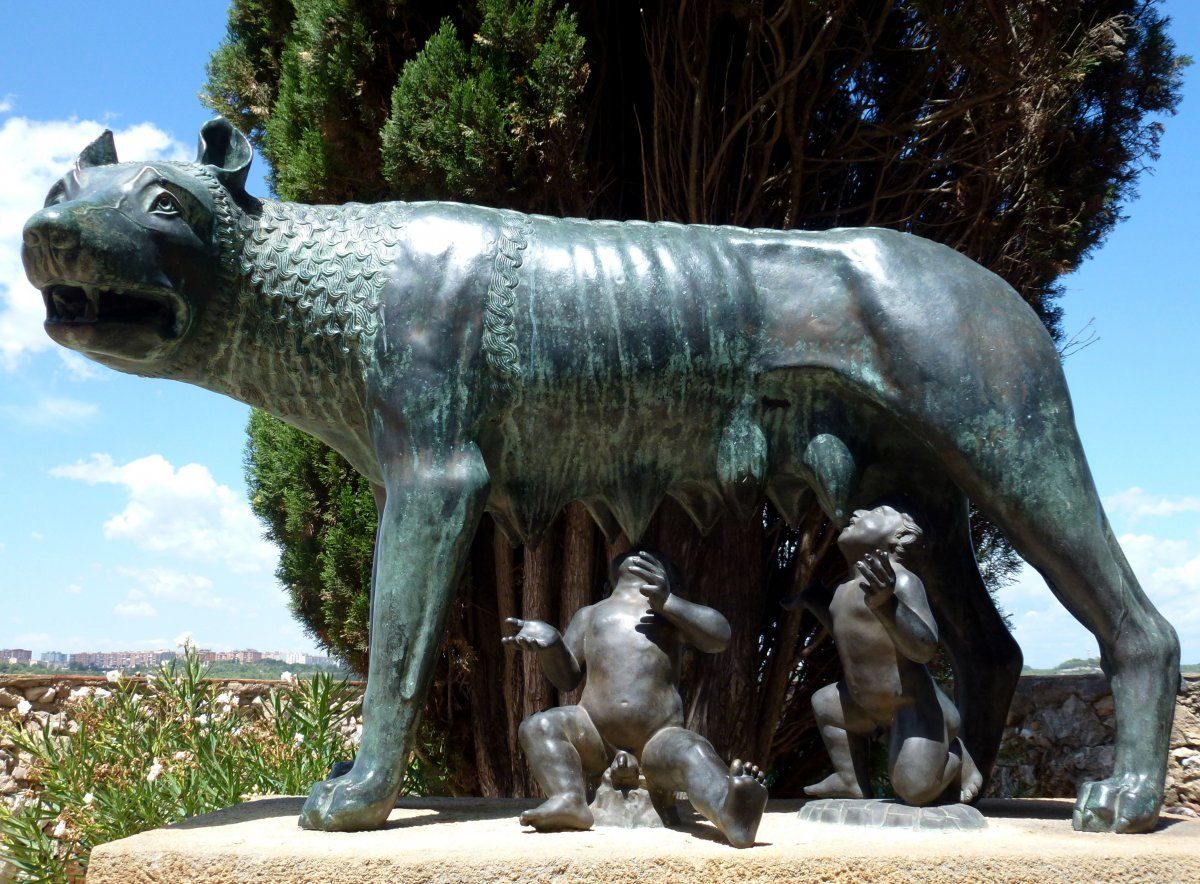 4. Enter the Colosseum
Arguably Rome's most famous landmark, the Colosseum once held as many as 50,000 screaming fans who flocked to the games to watch everything from gladiatorial combat to recreated naval battles. That's right, from time to time this arena was actually flooded so small ships could duke it out.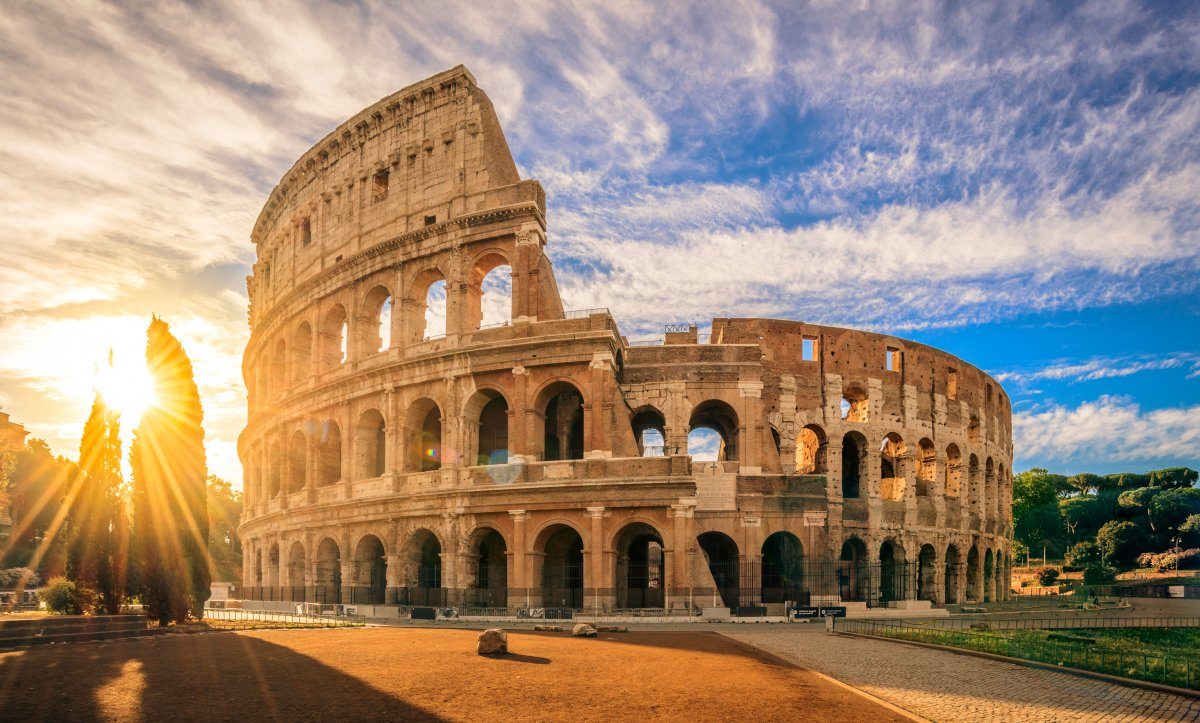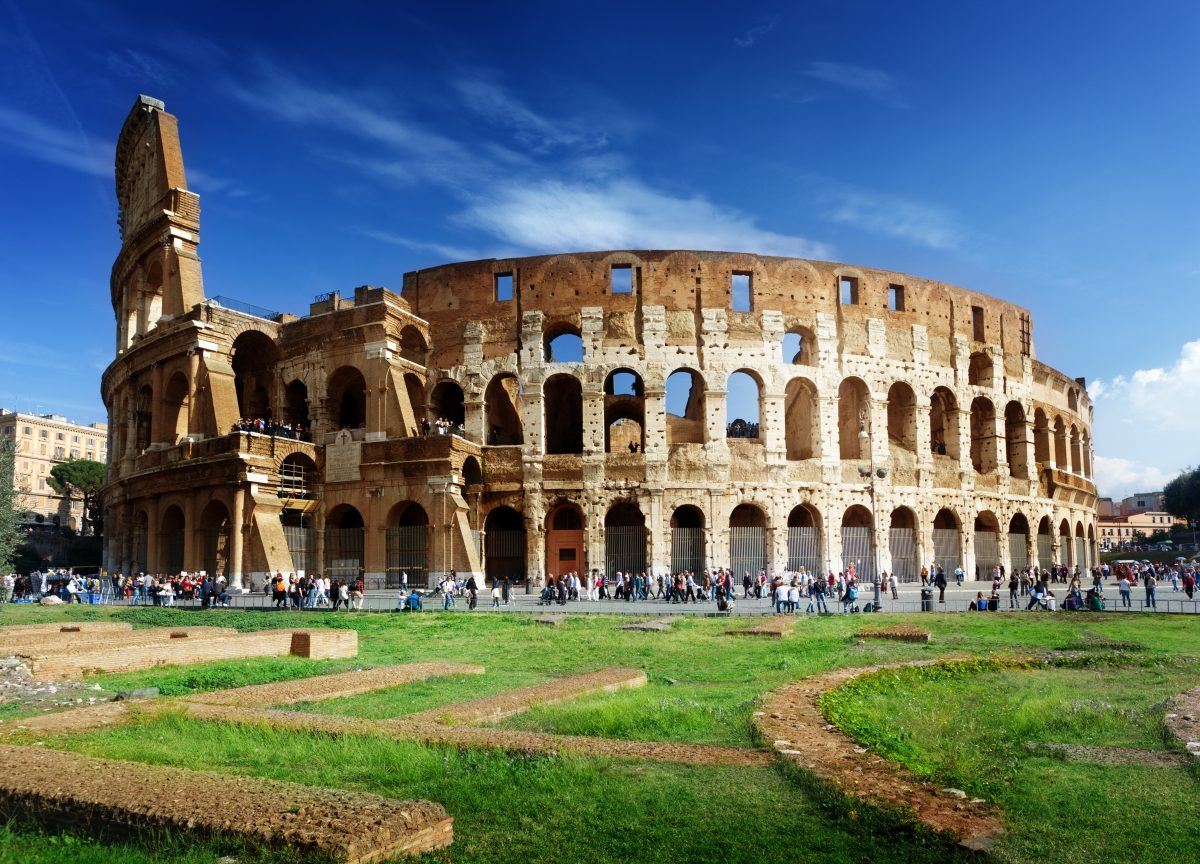 5. All Roads Really Did Lead to Rome
The ancient saying, "All Roads lead to Rome" comes from the empire's extensive collection of clearly marked pathways. Some estimates put the network of streets at nearly 53,000 miles in length.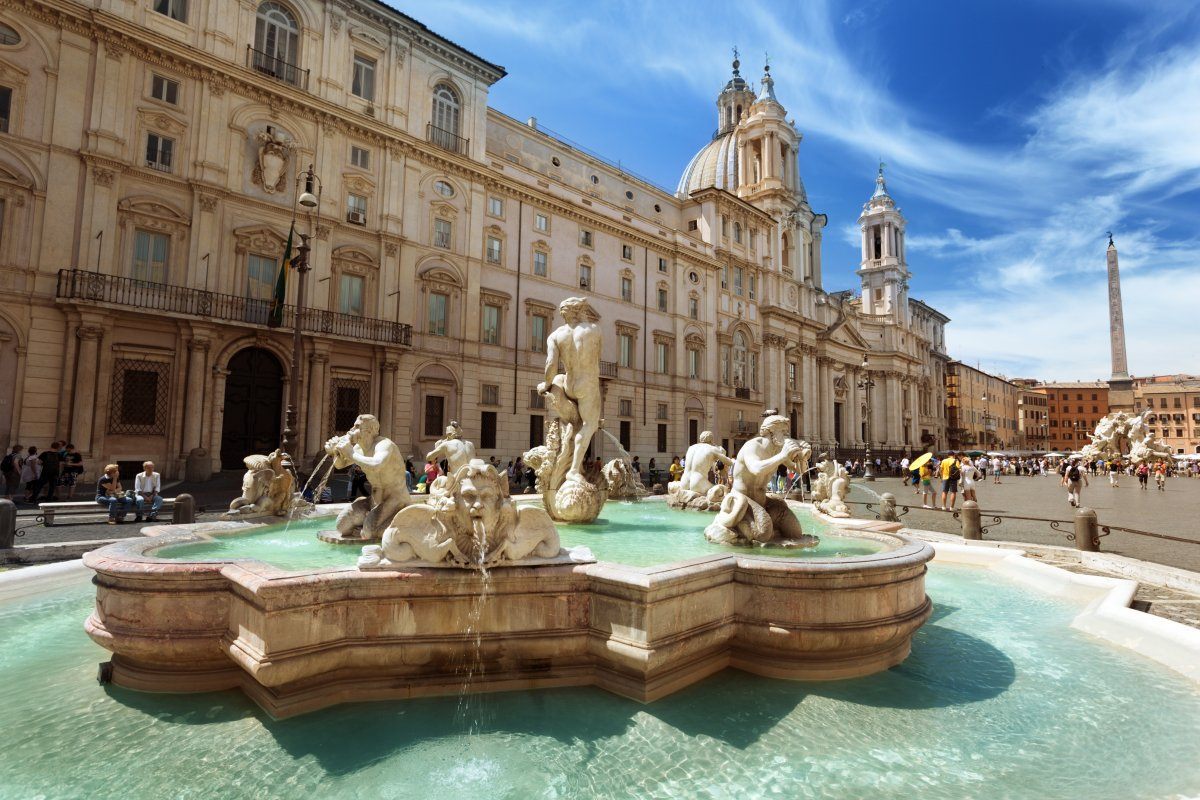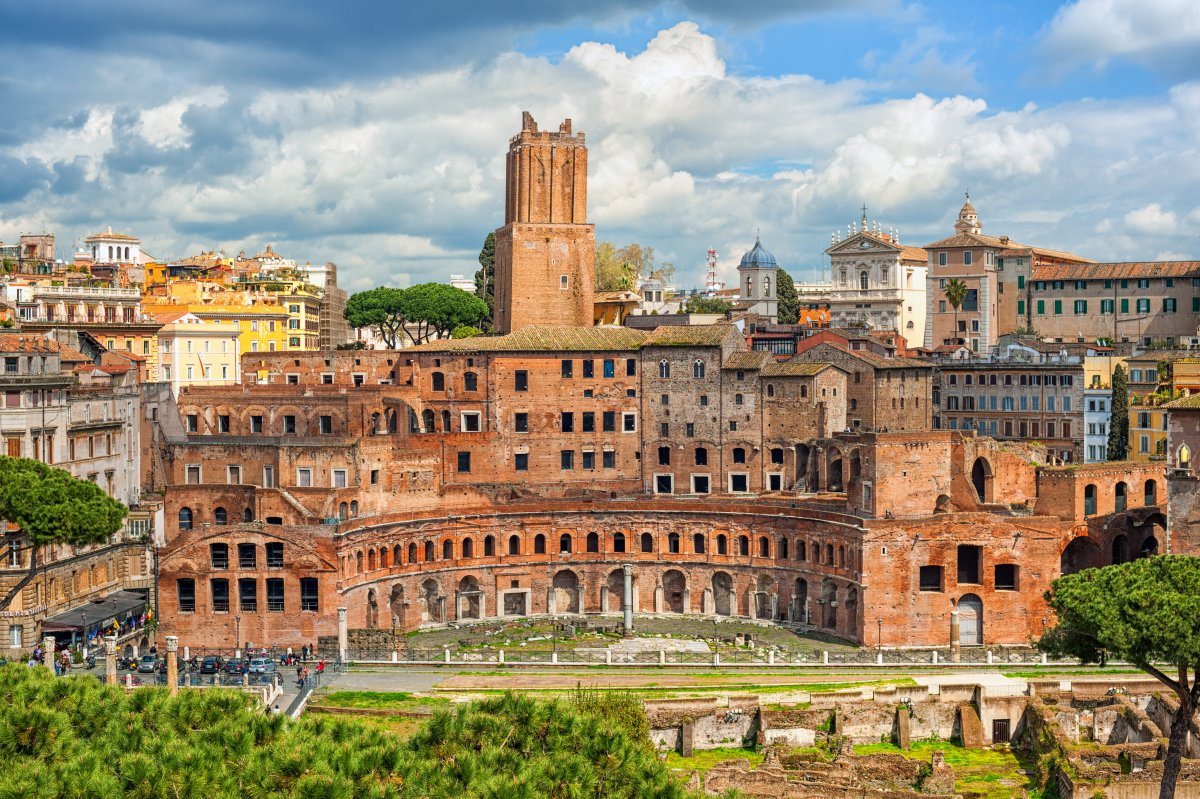 6. The Original Palace Is in Rome
The word "palace" originated from the location on which Caesar Augustus built his first mansion. In the years to come, successive emperors would follow suit, building in the same location — Palatine Hill. Hence, the word "palaces," was created to describe these luxurious, sprawling homes.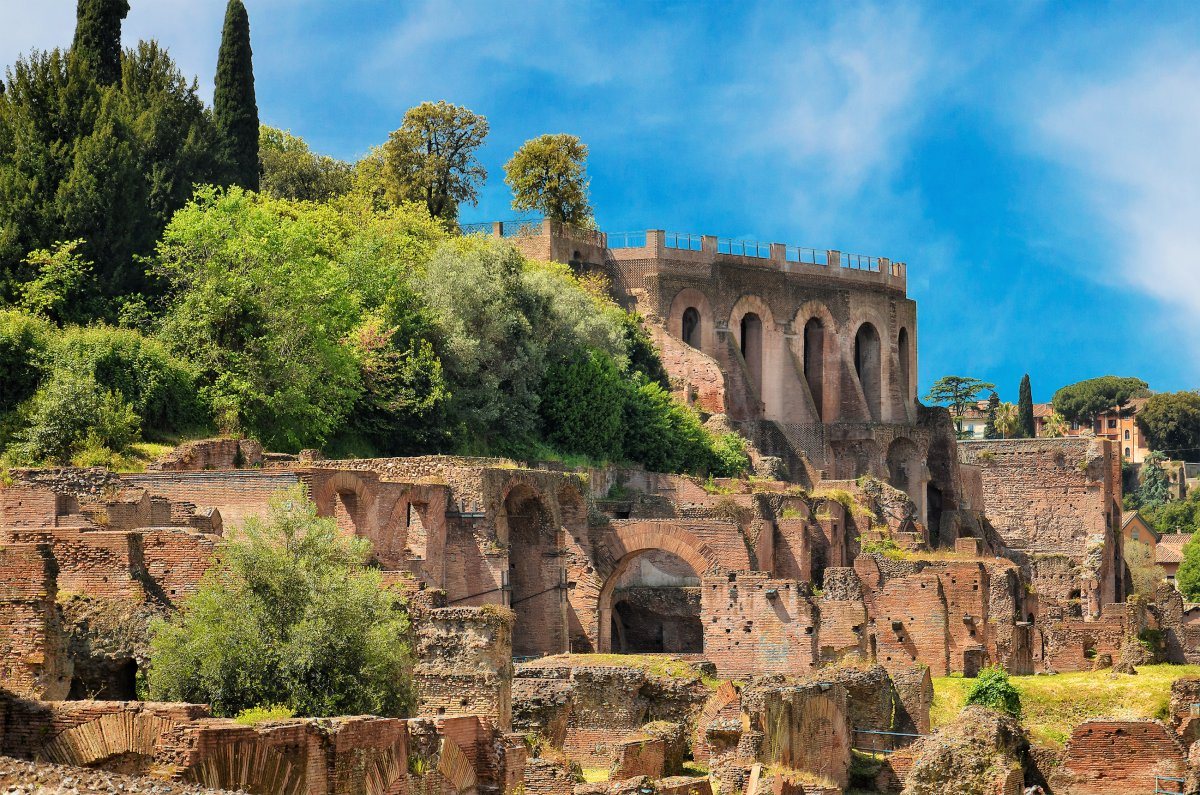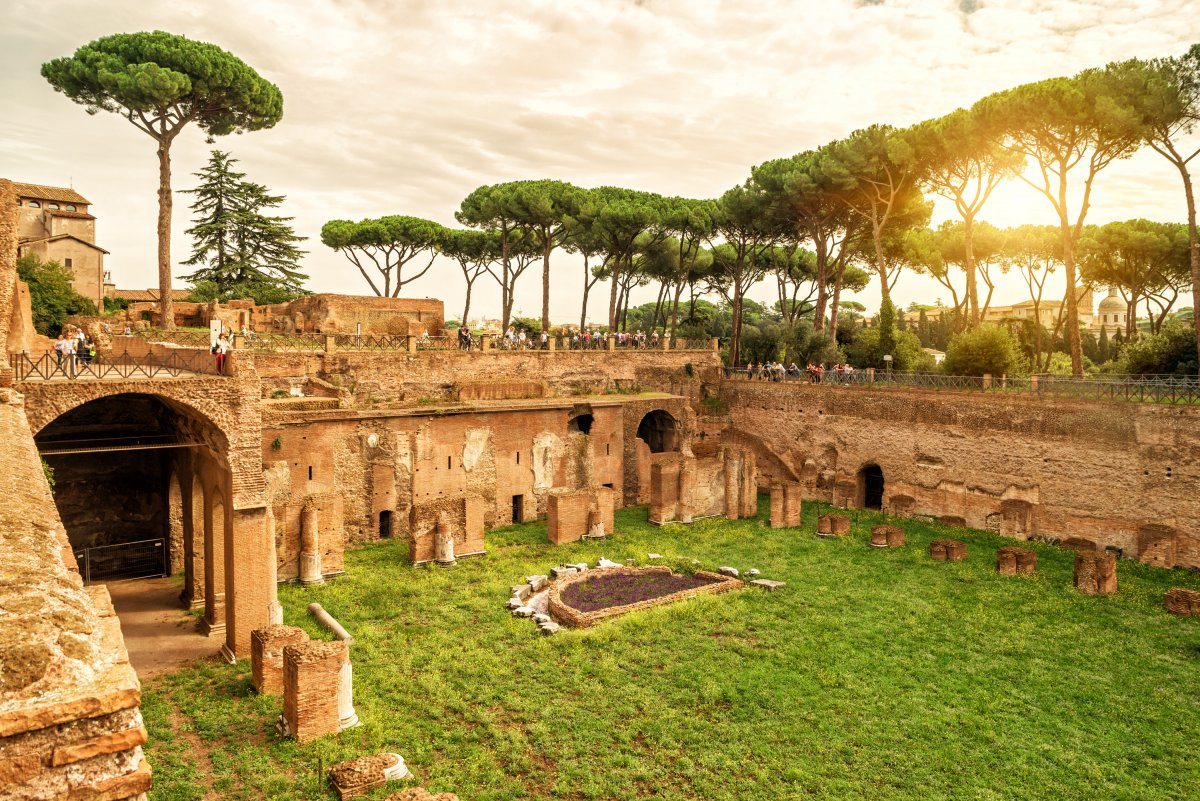 7. Rome, the City of Seven Hills
Modern-day Rome has almost 300 fountains and 900 churches to visit. That total includes some of the world's most famous landmarks.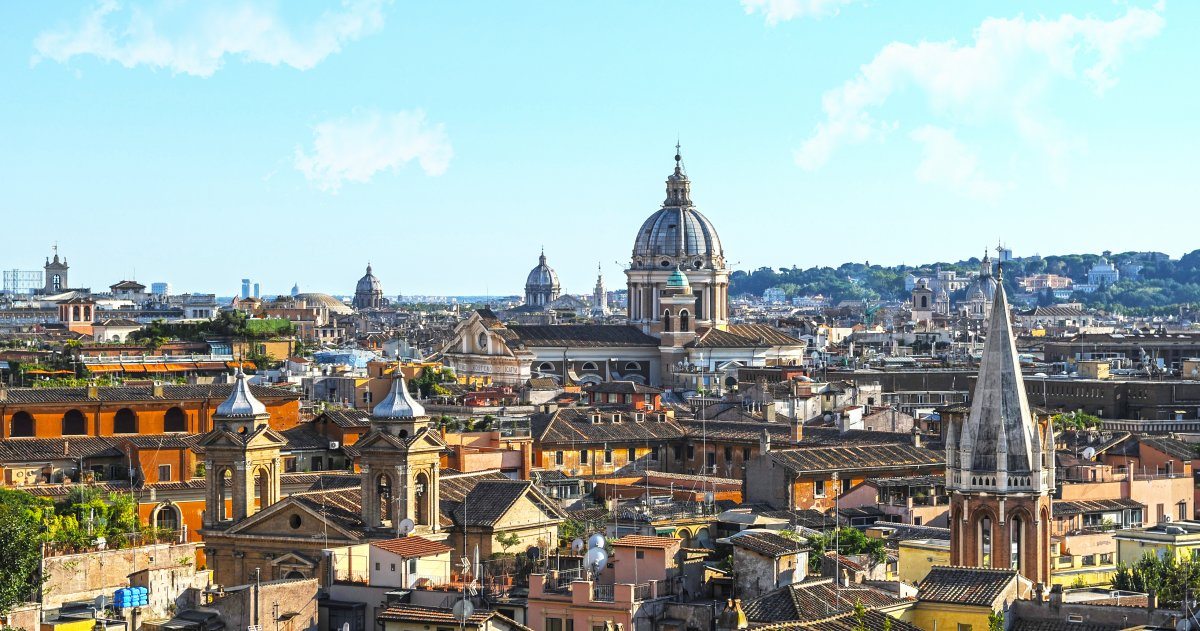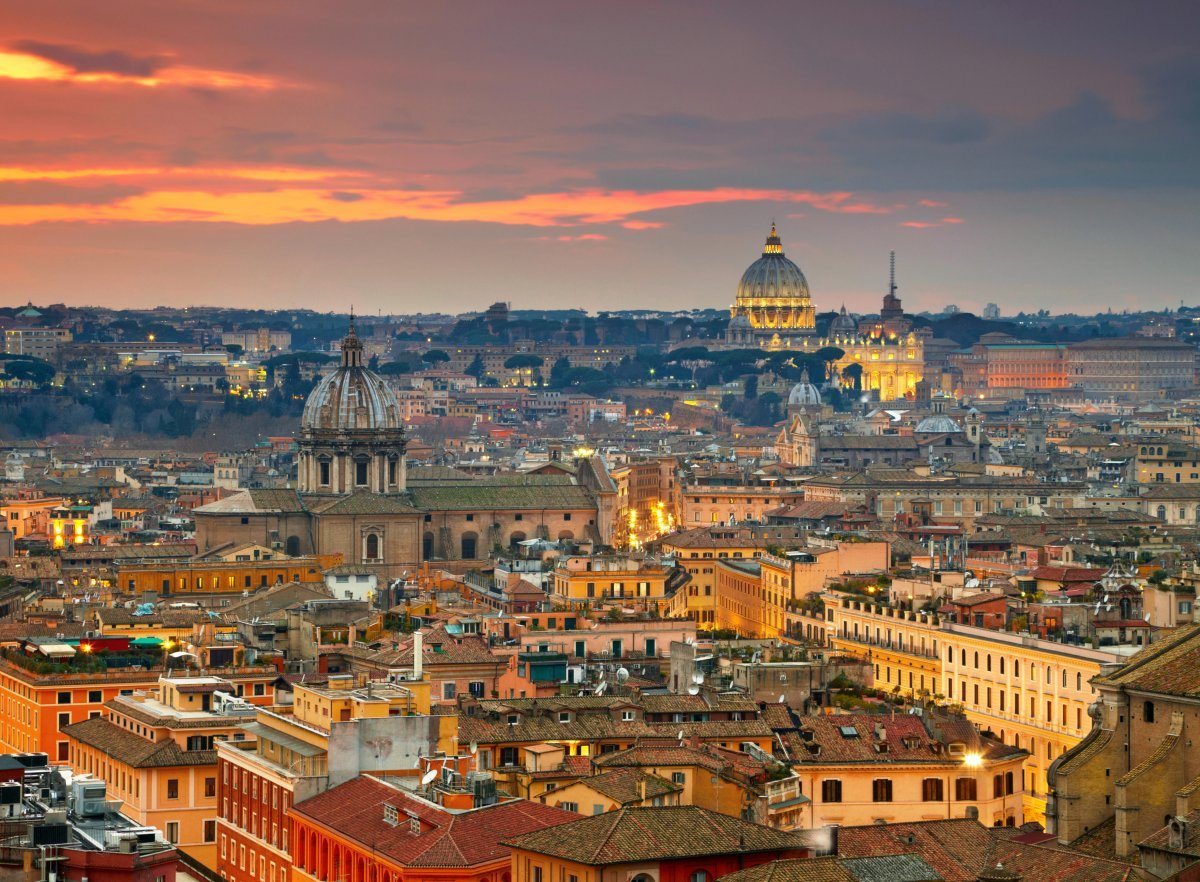 8. Rome Is a City Known By Several Names
Over the course of a nearly three thousand year history, Rome has picked up several nicknames: the City of Seven Hills, City of Love, The Eternal City, and, of course, "Caput Mundi" which translates to "Capital of the World."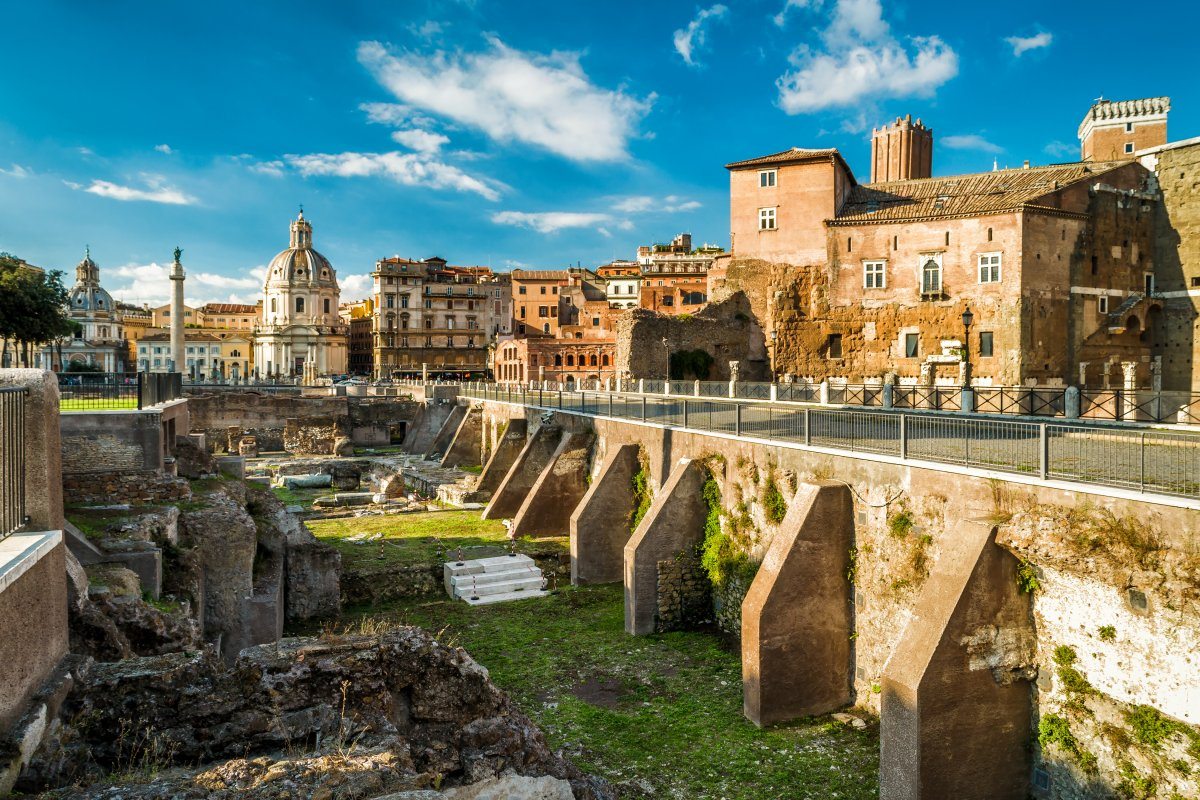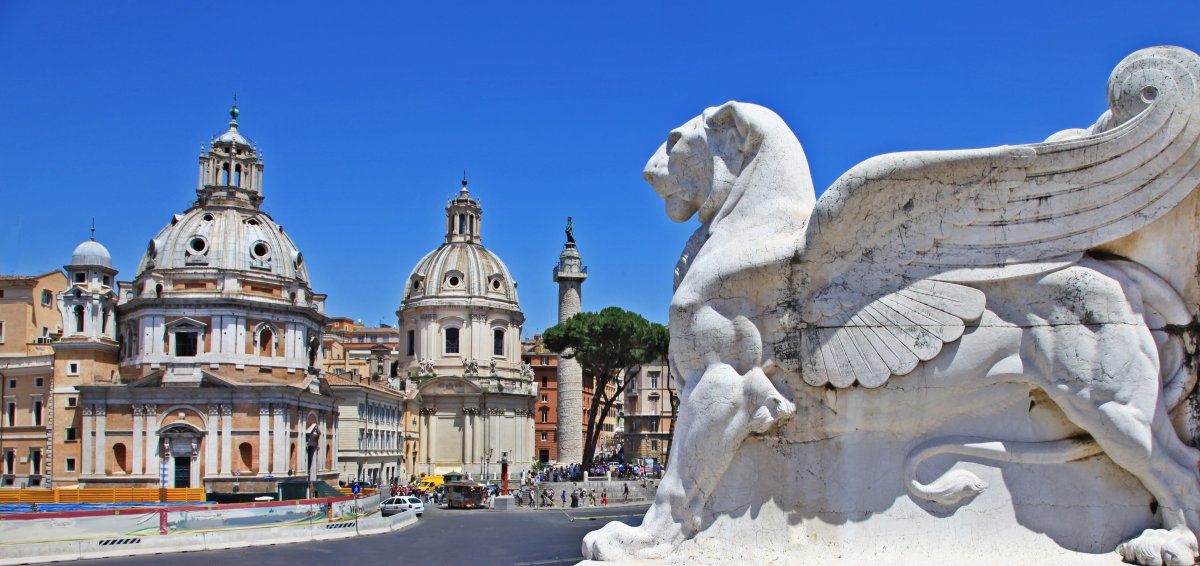 9. Rome Has a Nation Within Its Borders
Within Rome lies Vatican City, the papal seat and the home of some world famous landmarks, like St. Peter's Basilica. Begun in 1506, the Basilica still holds the record for World's largest church building.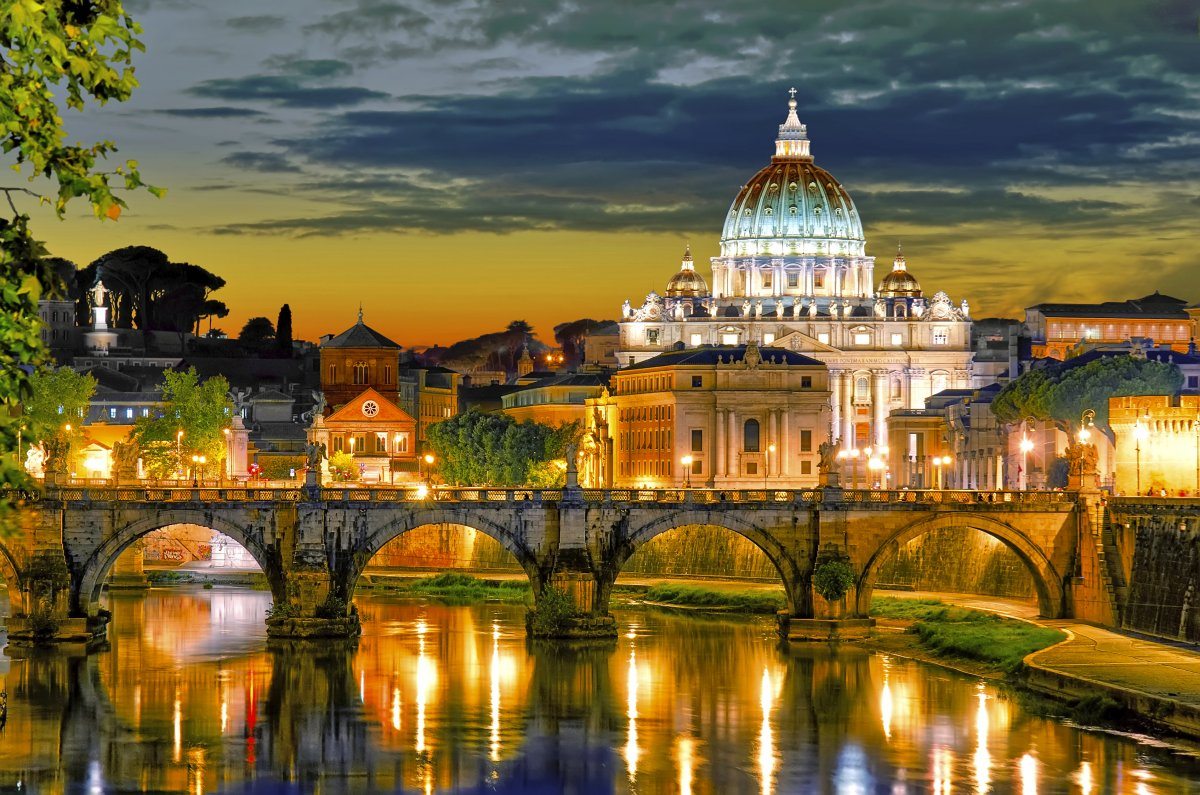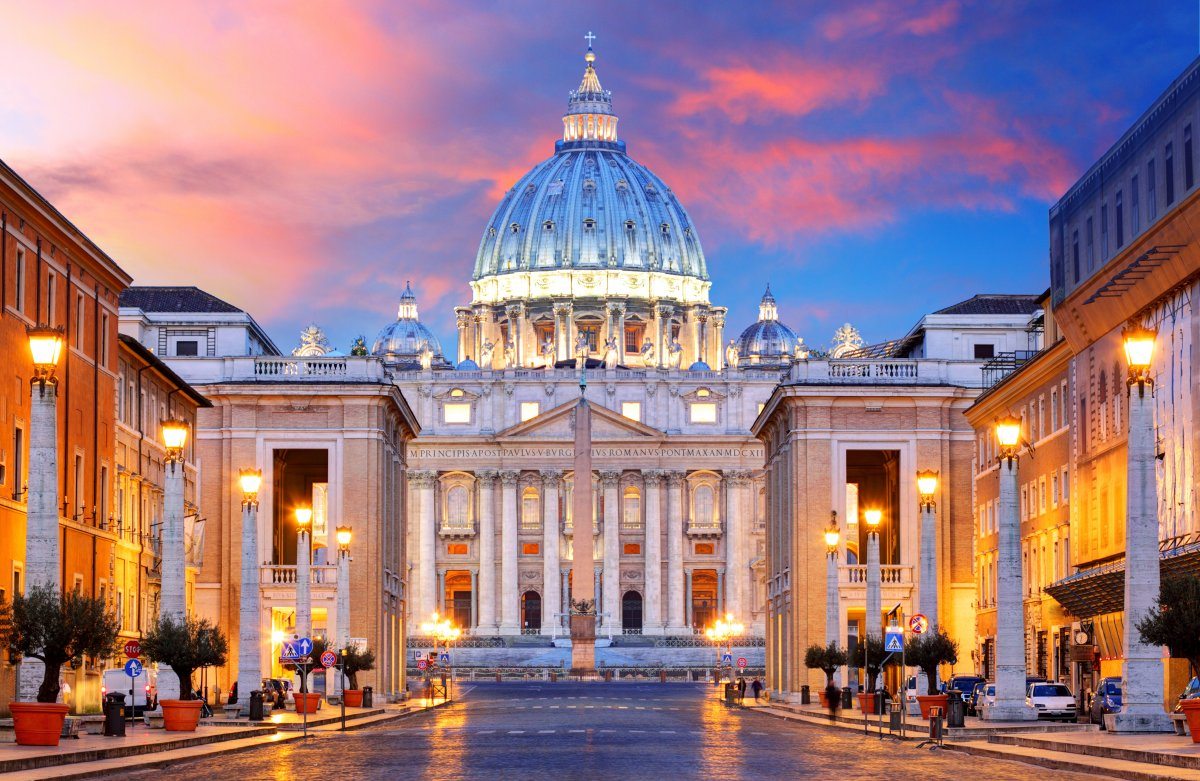 10. Vatican City Is the Papal Seat
Vatican City is, technically, the smallest country in the world. Its borders measure 2 miles from end-to-end. The entire nation occupies just 100 acres in the city of Rome.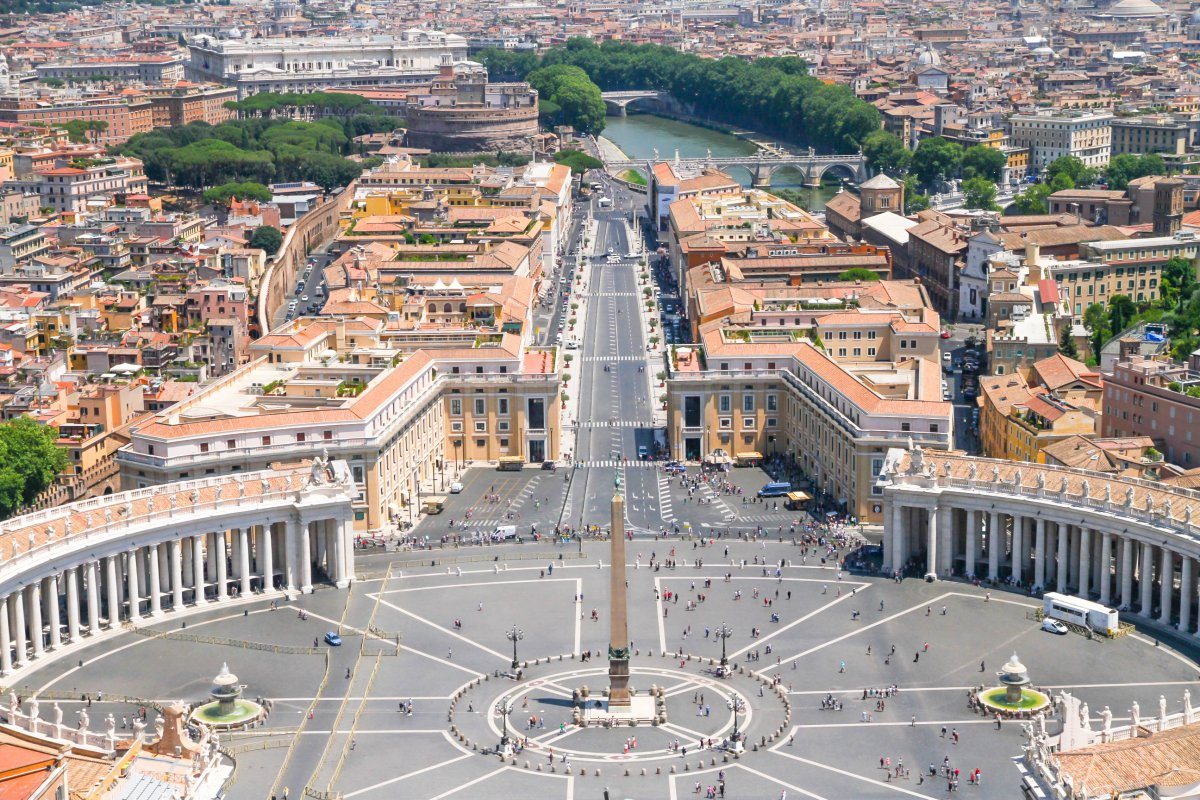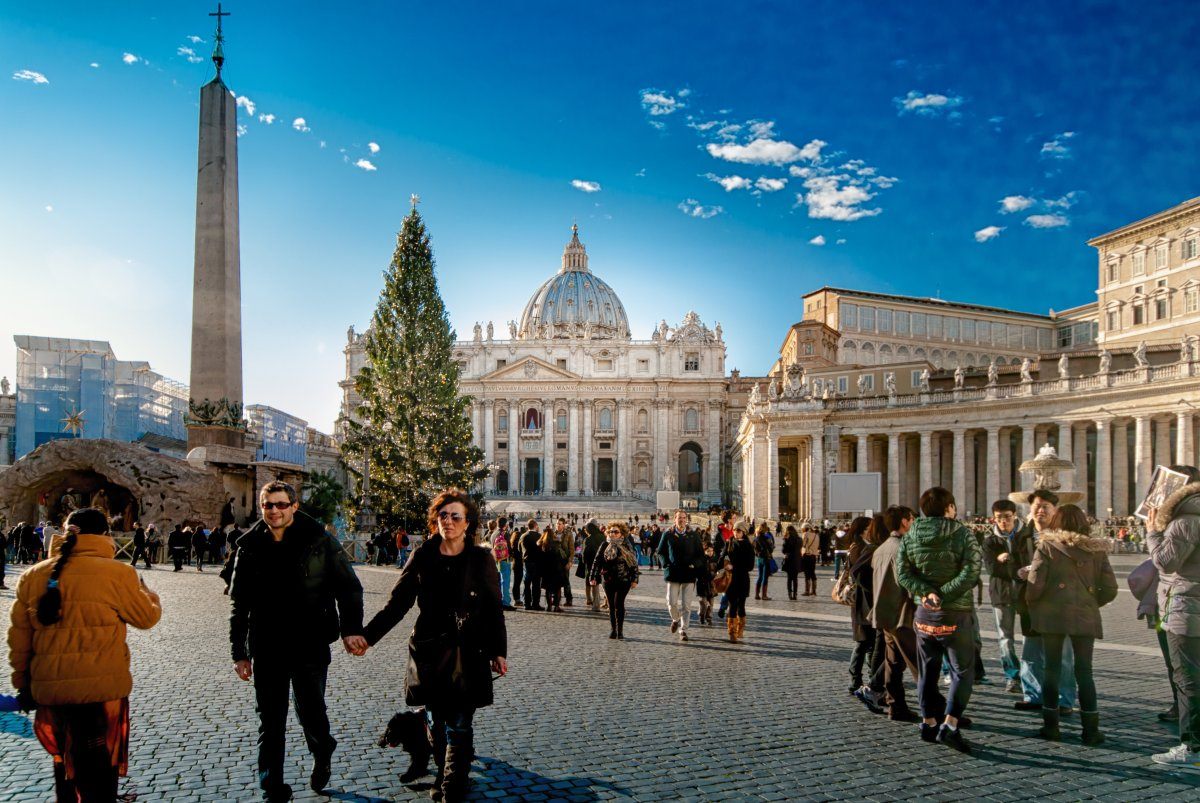 11. Venice Won't Be Here Forever
The city of Venice was founded more than 1500 years ago. Today, it's made up of 118 islands. These structures are slowly sinking into the ocean at a rate of approximately one millimeter every year.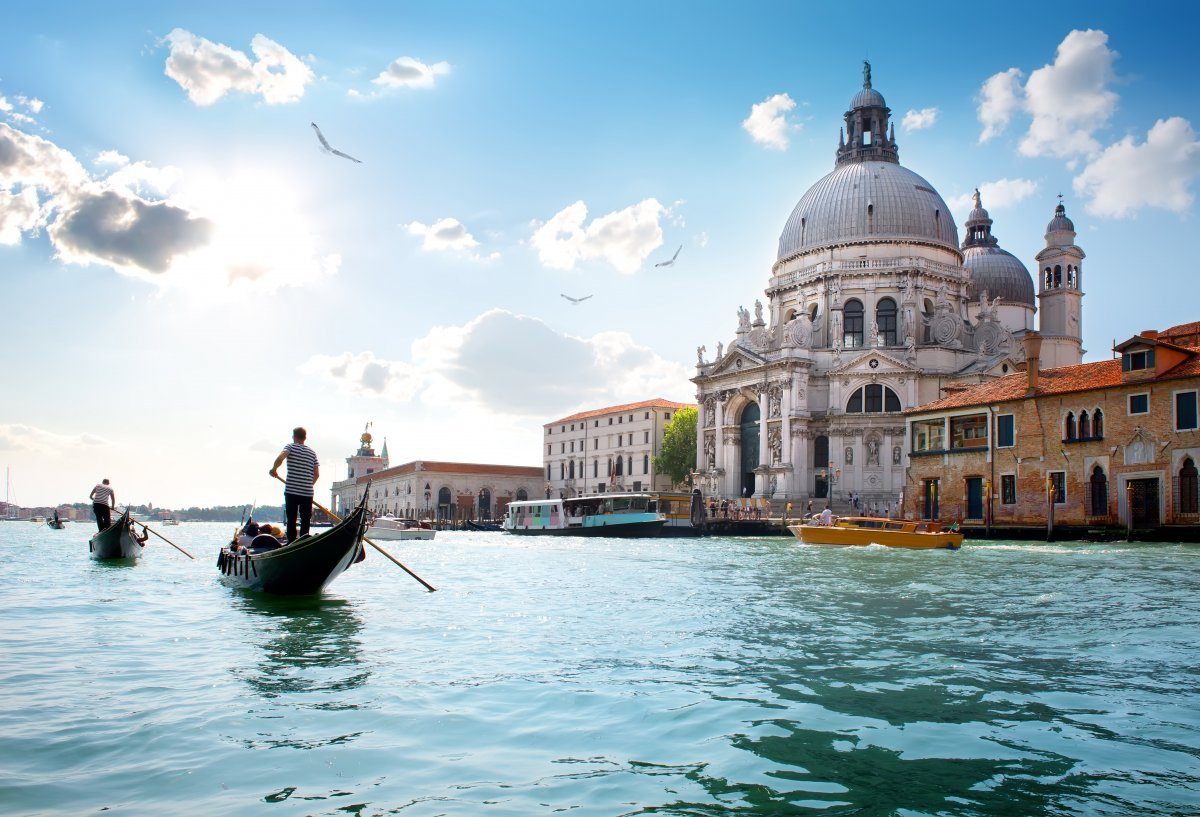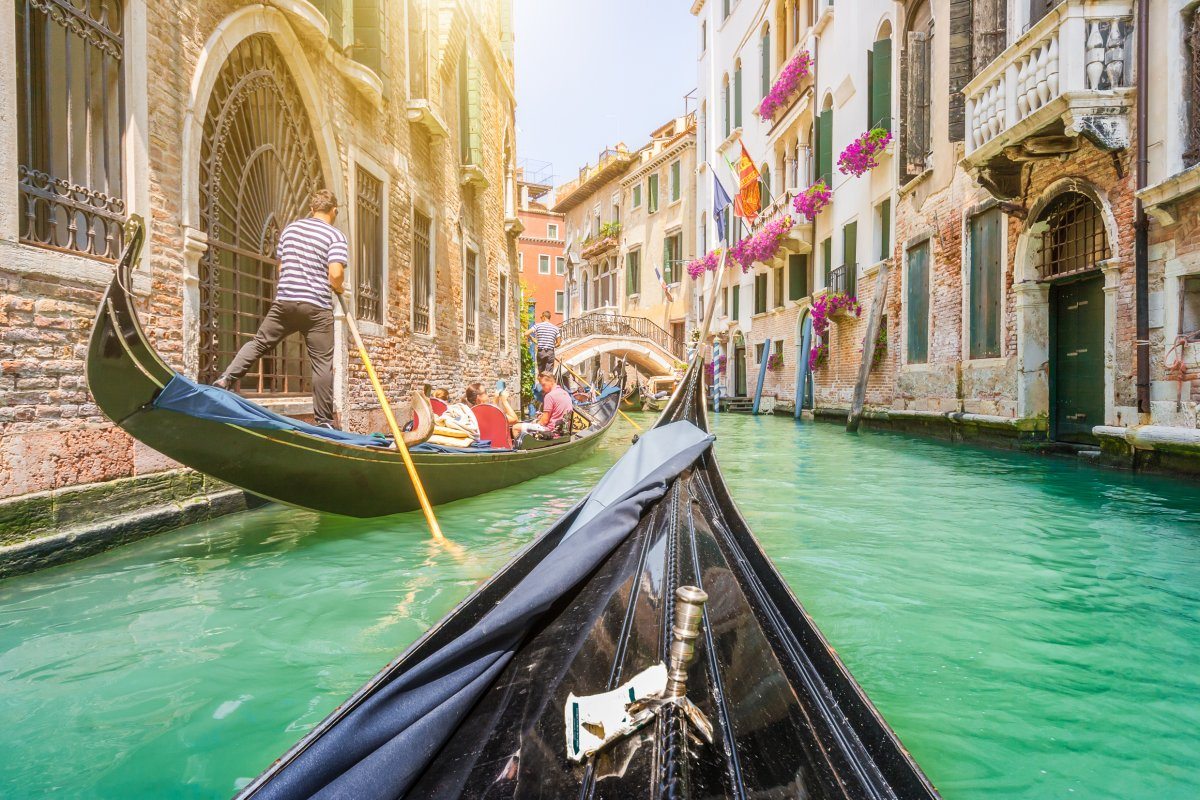 12. There Are a Limited Number of Gondolas
Though the iconic water taxis are synonymous with Venice, there are only 350 gondolas to navigate Venice's 177 canals. Mostly, citizens navigate the city by walking. There are more than 400 bridges connecting the city's various islands.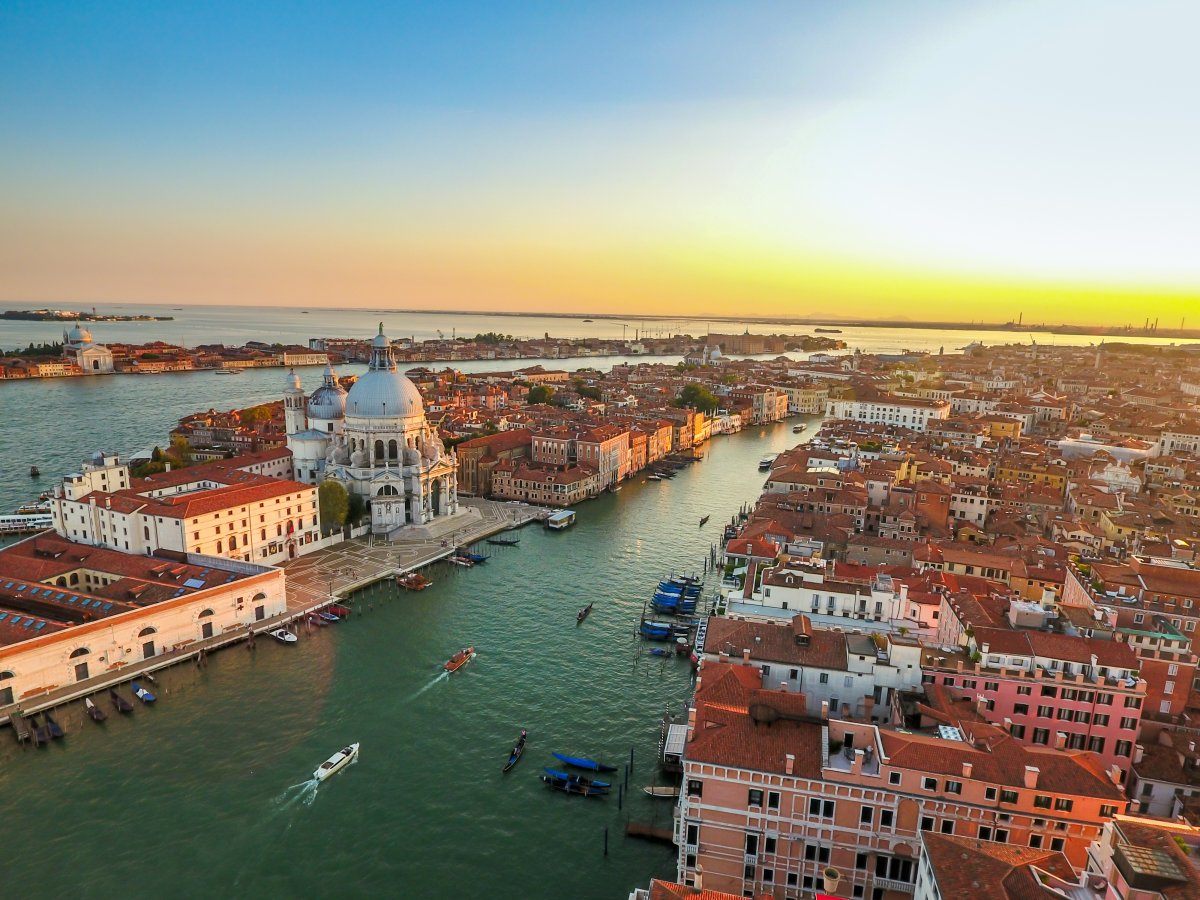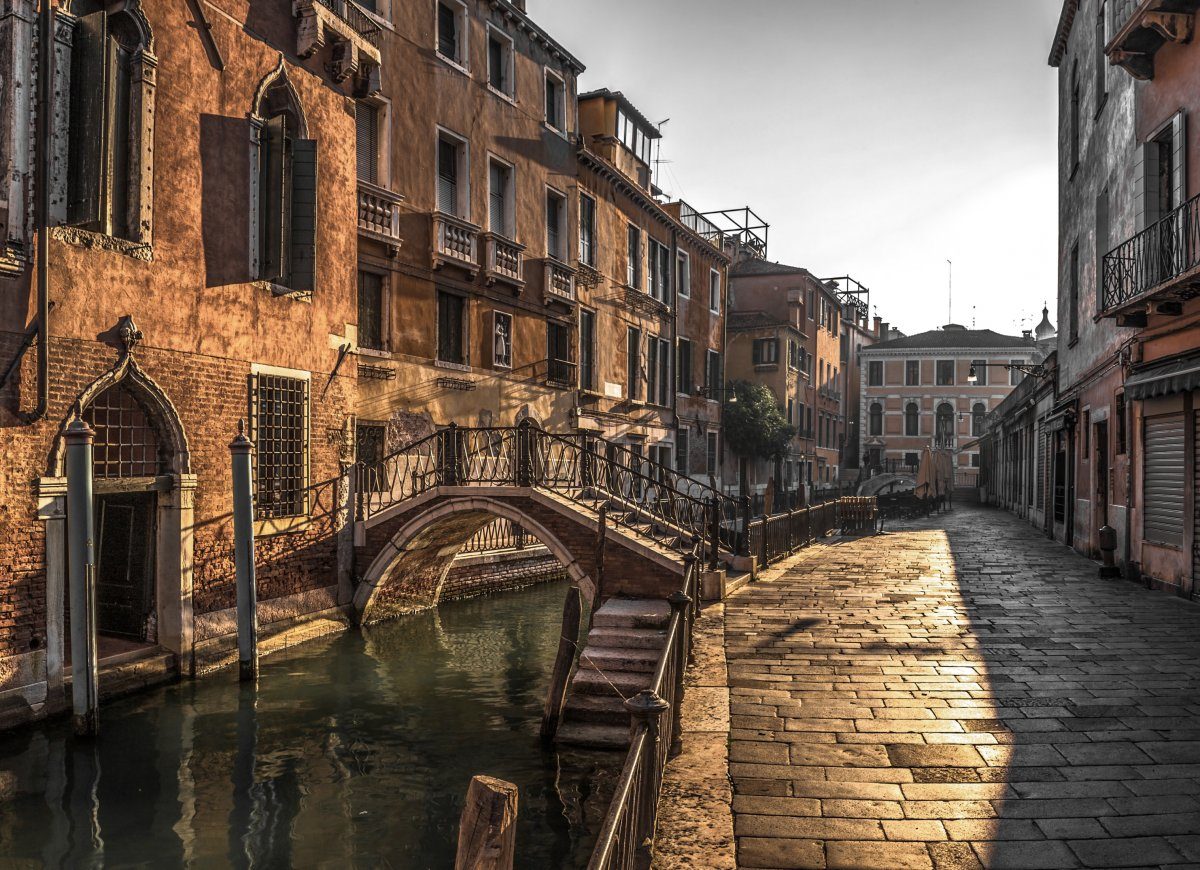 13. Venice
The most famous of Venice's landmarks is the Grand Canal, its biggest waterway. The Canal divides the city into two halves. Citizens can cross the canal on one of four famous bridges.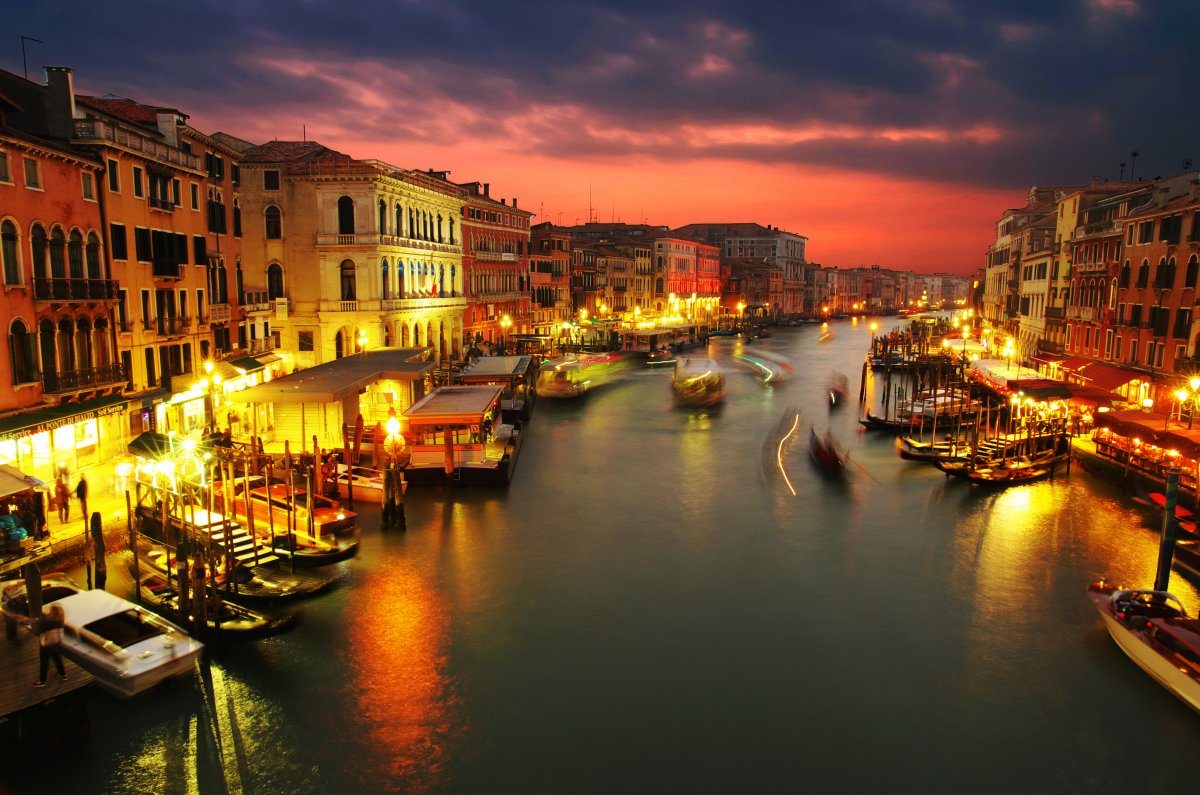 14. Venice Is for Lovers
Legend tells that if a couple has the wherewithal to kiss in a gondola as they pass under each of the city's bridges, they will remain in love forever. You'd almost have to, because that task would take a good while.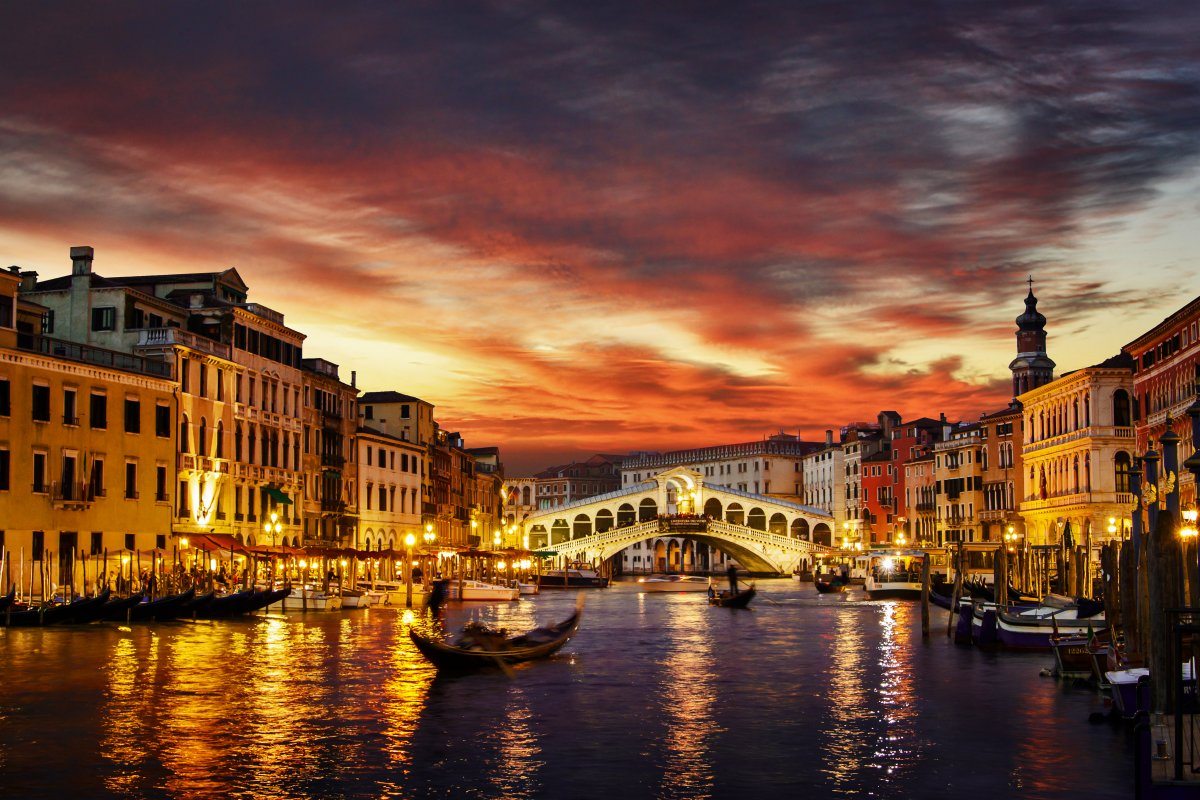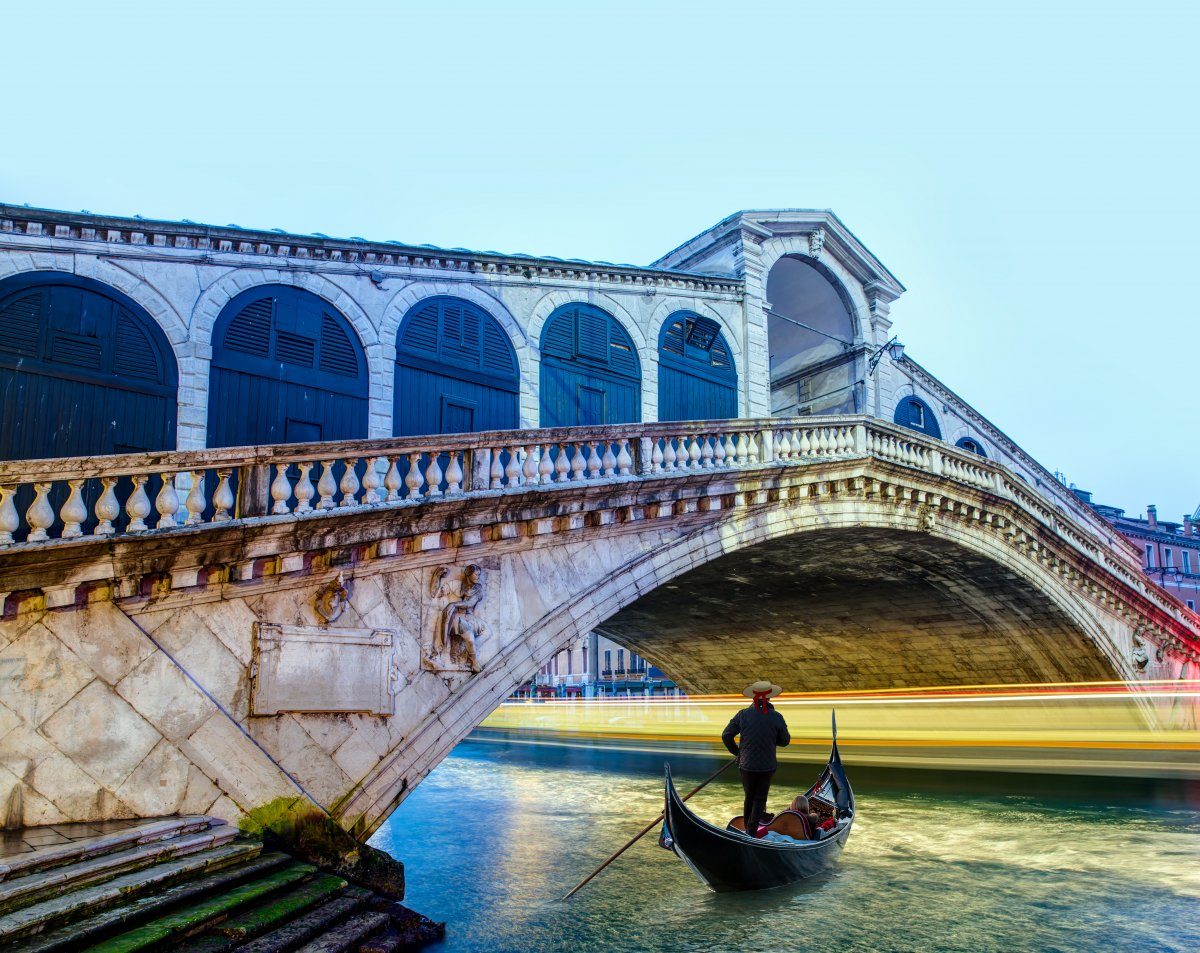 15. Venice Is Also For Royalty
The city of Venice has always held an attraction for the wealthy. That might explain why the floating town is home to more than 450 palaces that span centuries of royal visitors.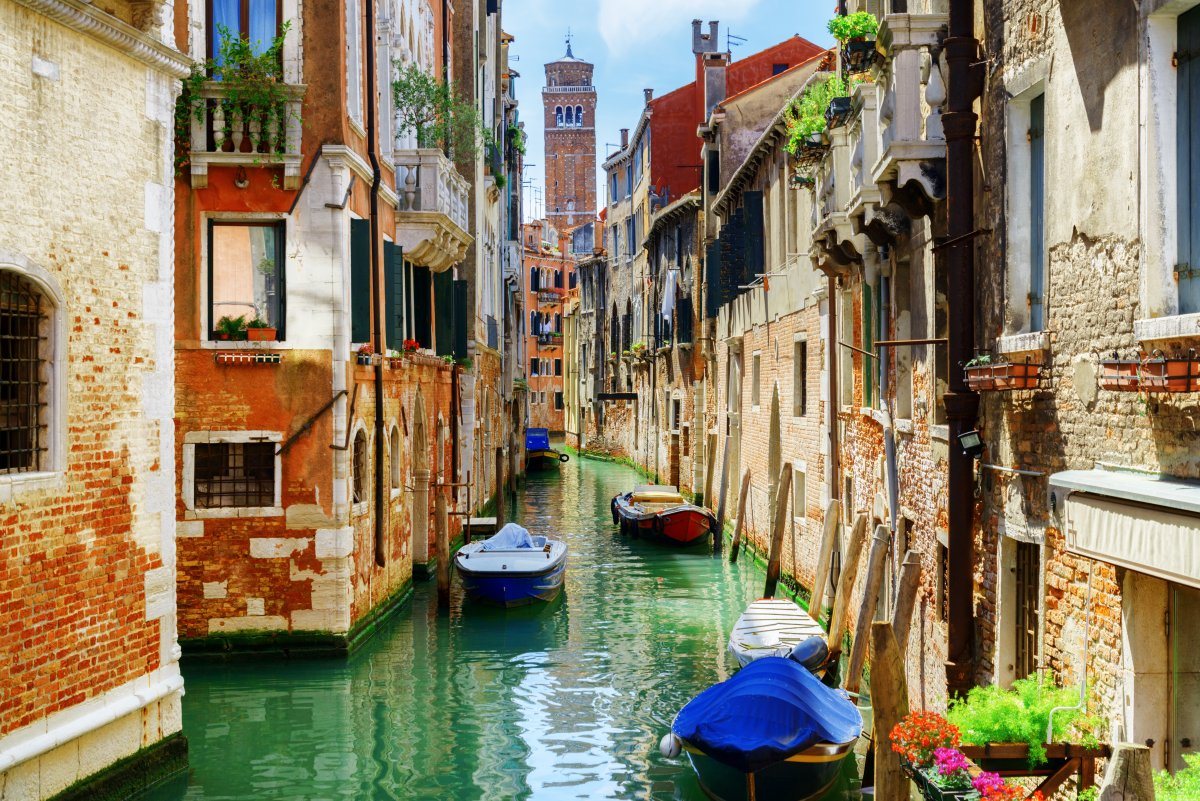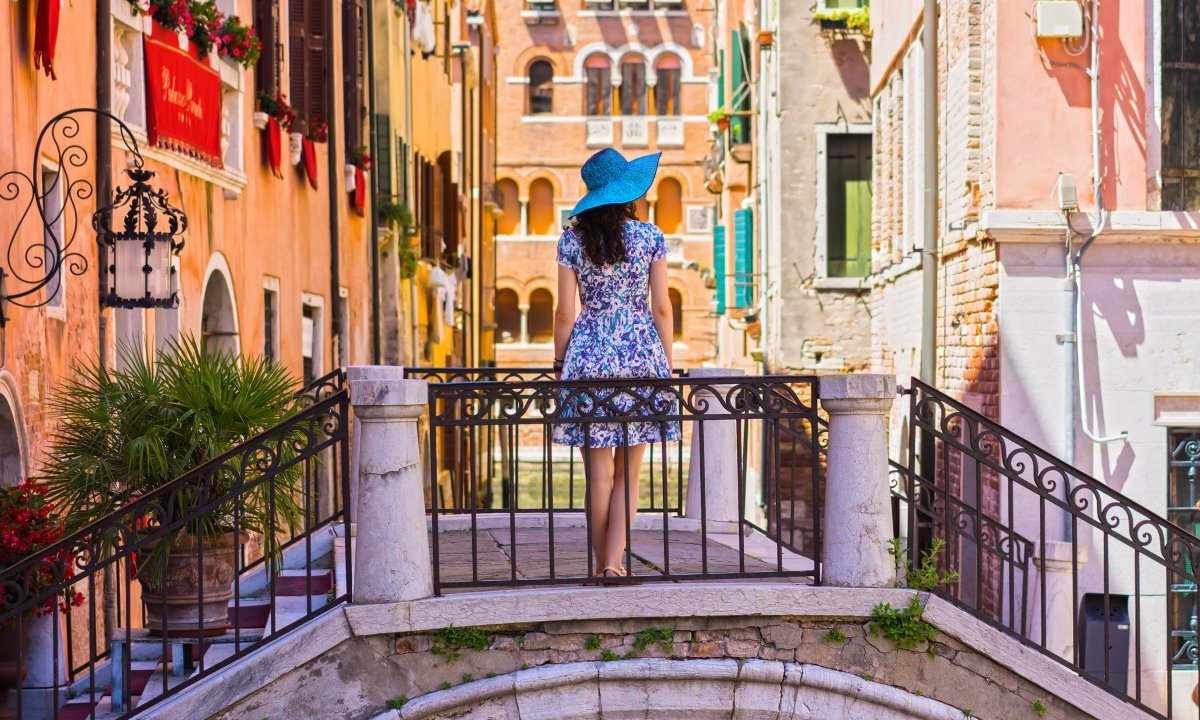 16. Venice Is Fading Away
Sadly, the day-to-day existence of living in Venice isn't super appealing to people. In the last 50 years, the population of the city has been cutting in half, falling to 60,000 people. Some believe that the city will only be open to tourists by 2030.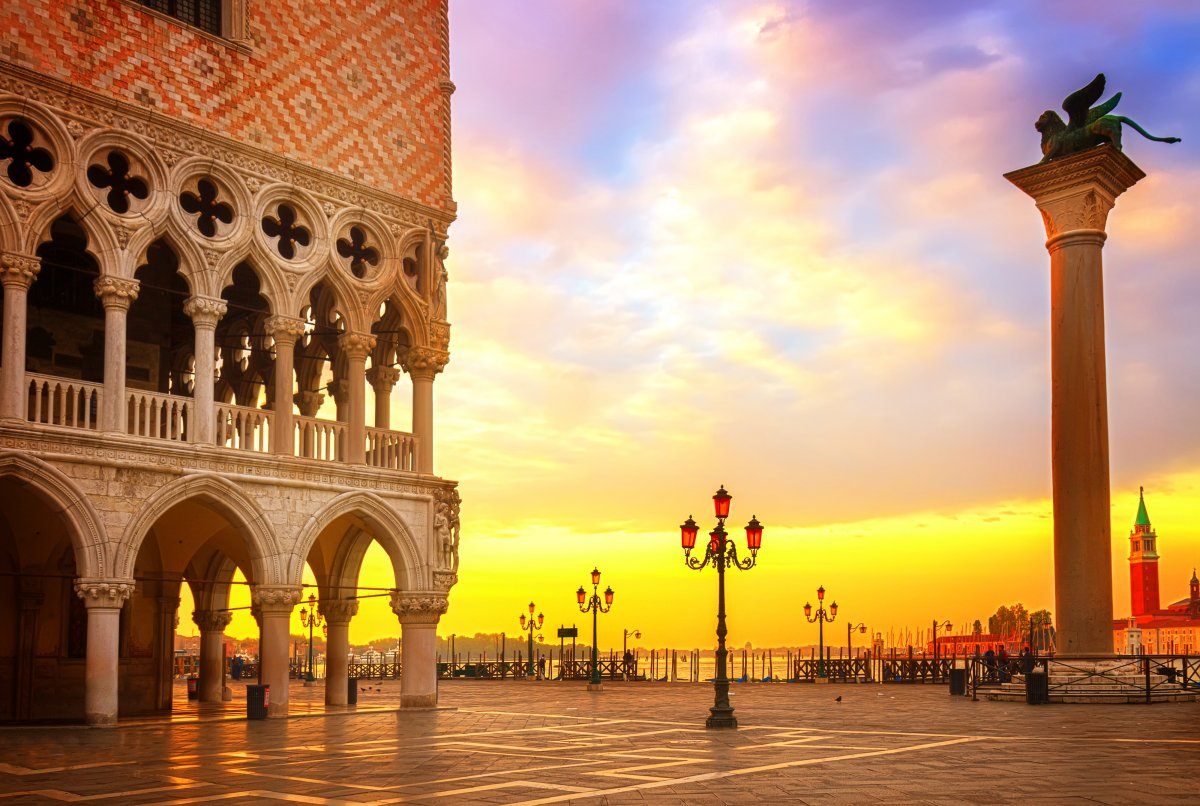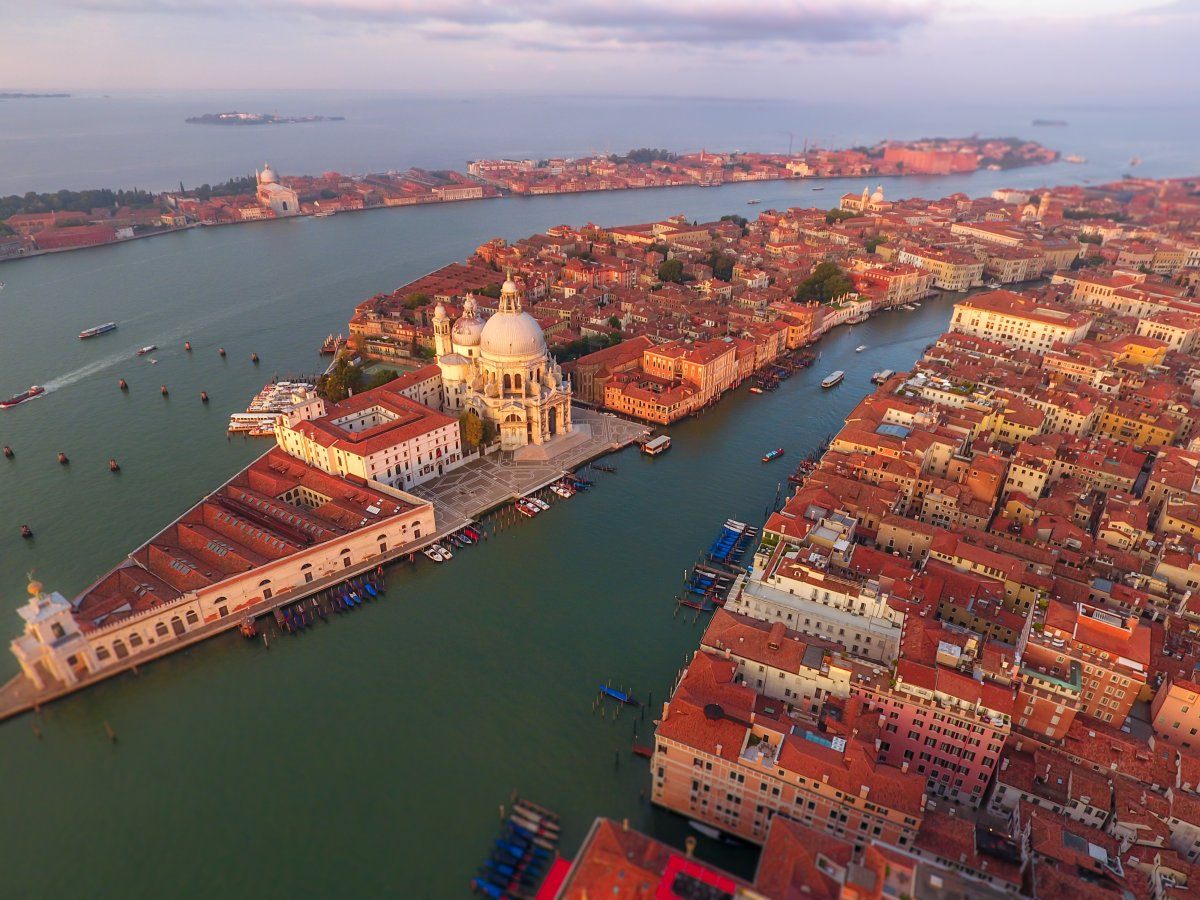 17. Sorrento Is a City Above the Sea
Located in southwestern Italy, Sorrento looks out over the Bay of Naples. The town is perched atop picturesque cliffs that will simply take your breath away.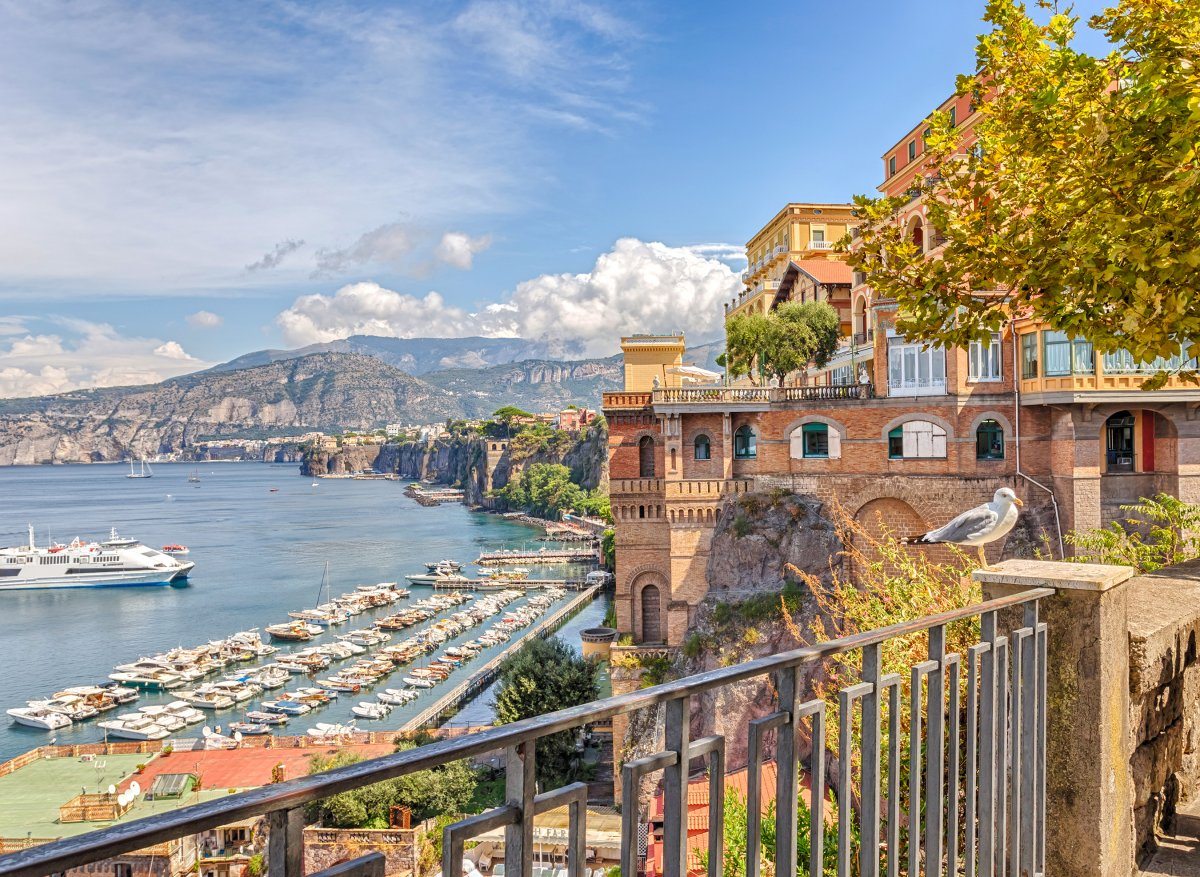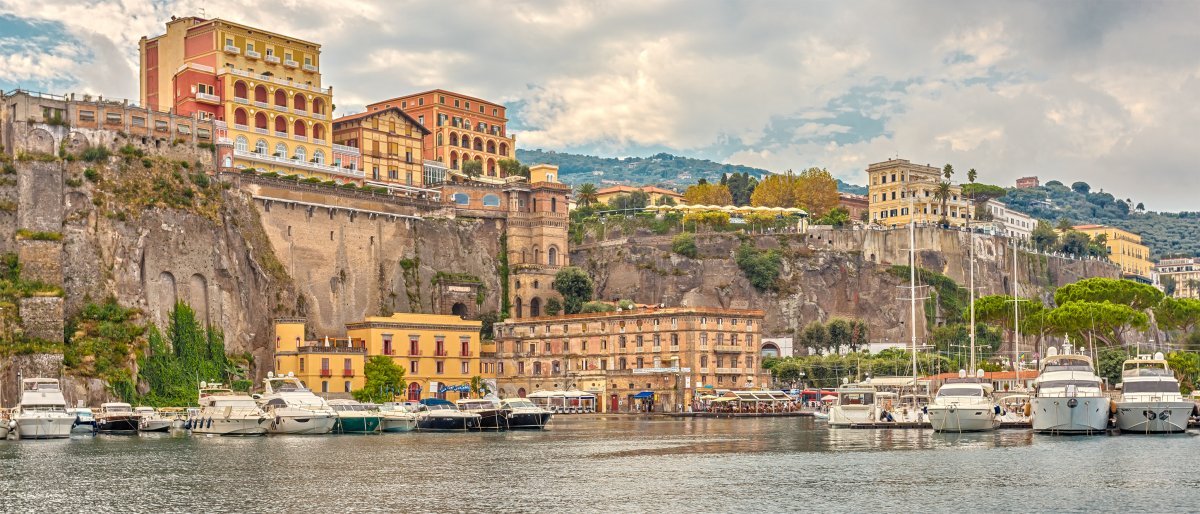 18. Elba Is a Great Retreat, Whether It's Forced On You or Not
Once known for housing Napoleon during his exile, Elba has since become known as a beautiful voluntary getaway. Visitors can relax on the beaches or explore the city's museums devoted to a certain pint-sized French ruler.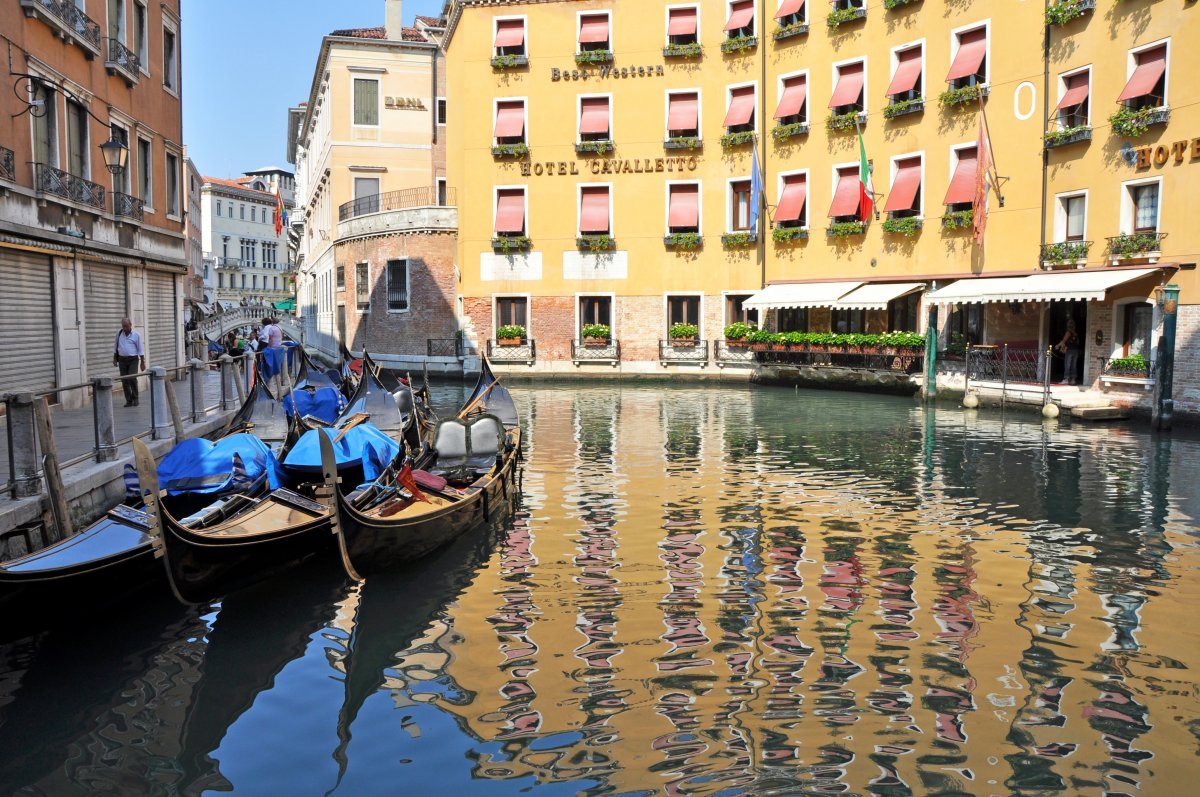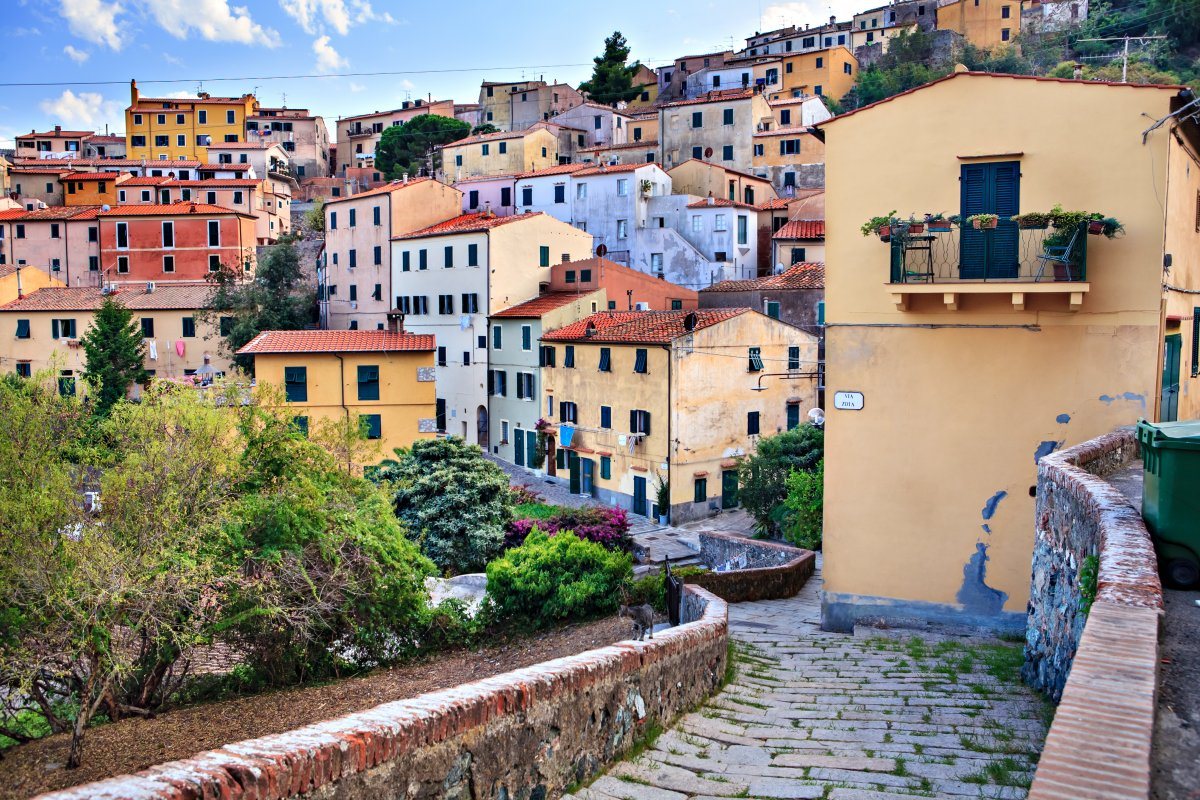 19. Amalfi Coast, the Home of Lemons
The people of the Amalfi Coast export more than just incredible scenery. They also grow and sell a boatload of lemons. The aroma of their favorite crop literally scents the air throughout the area. You'd be remiss if you didn't partake of some lemonade when offered.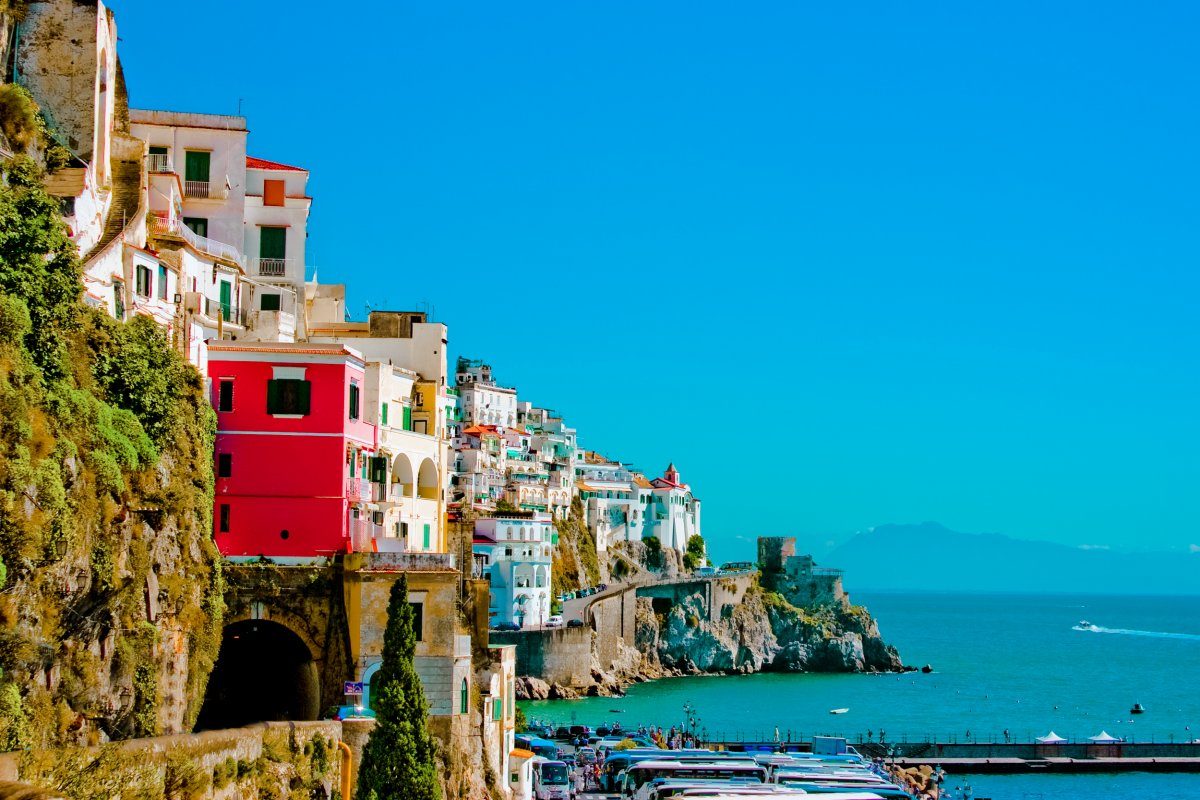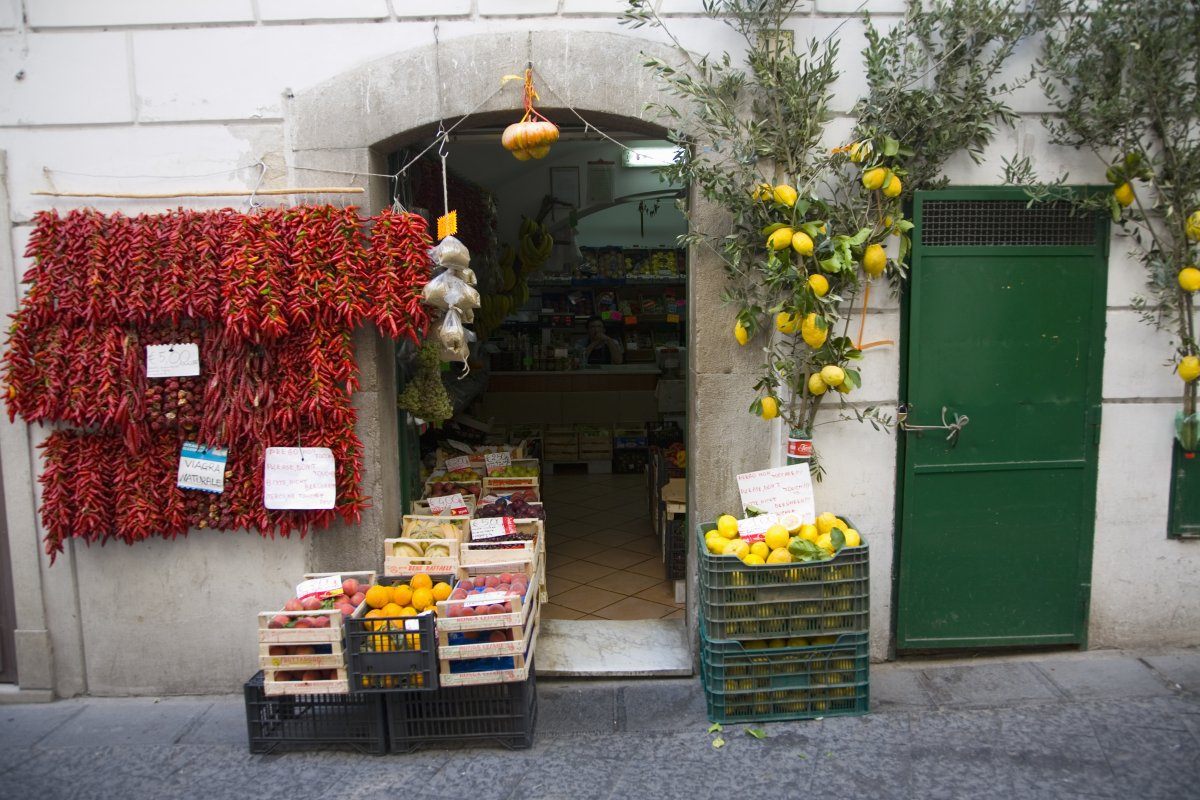 20. Amalfi Coast Has a Diverse History
Over the centuries, several armies have occupied the Amalfi Coast. The Greeks, the Normans, the Saracens, the Romans, and the Arabs have all ruled over the stretch of land. Their legacy is alive and well in the diverse architecture on display.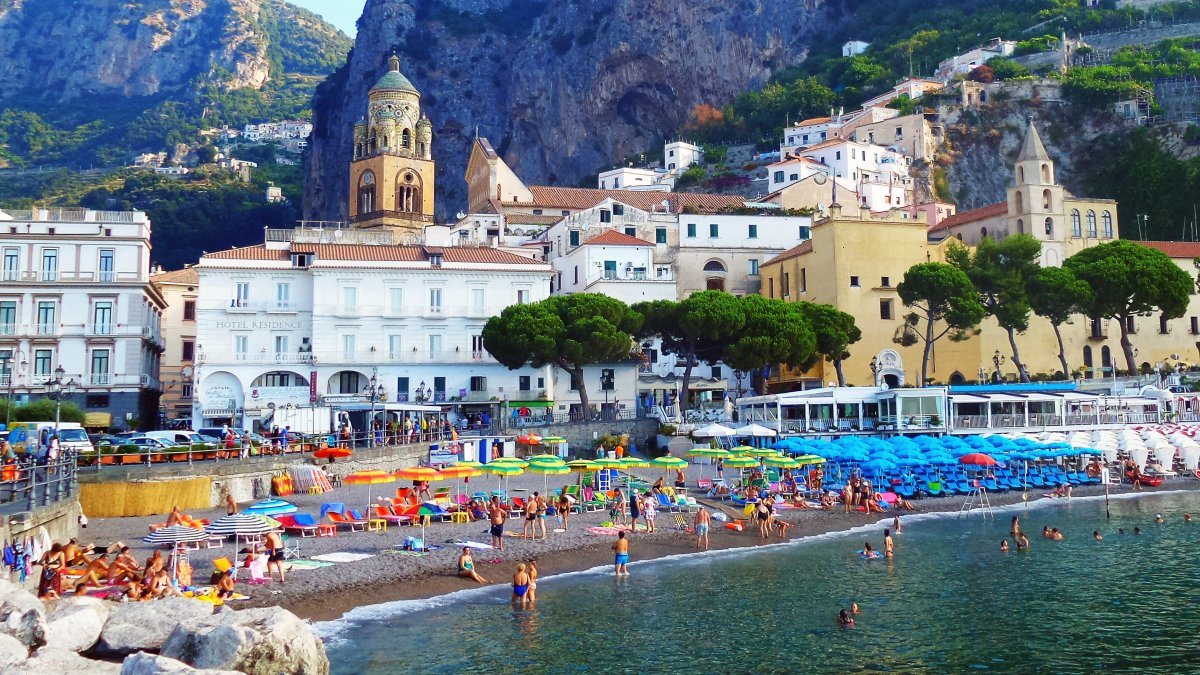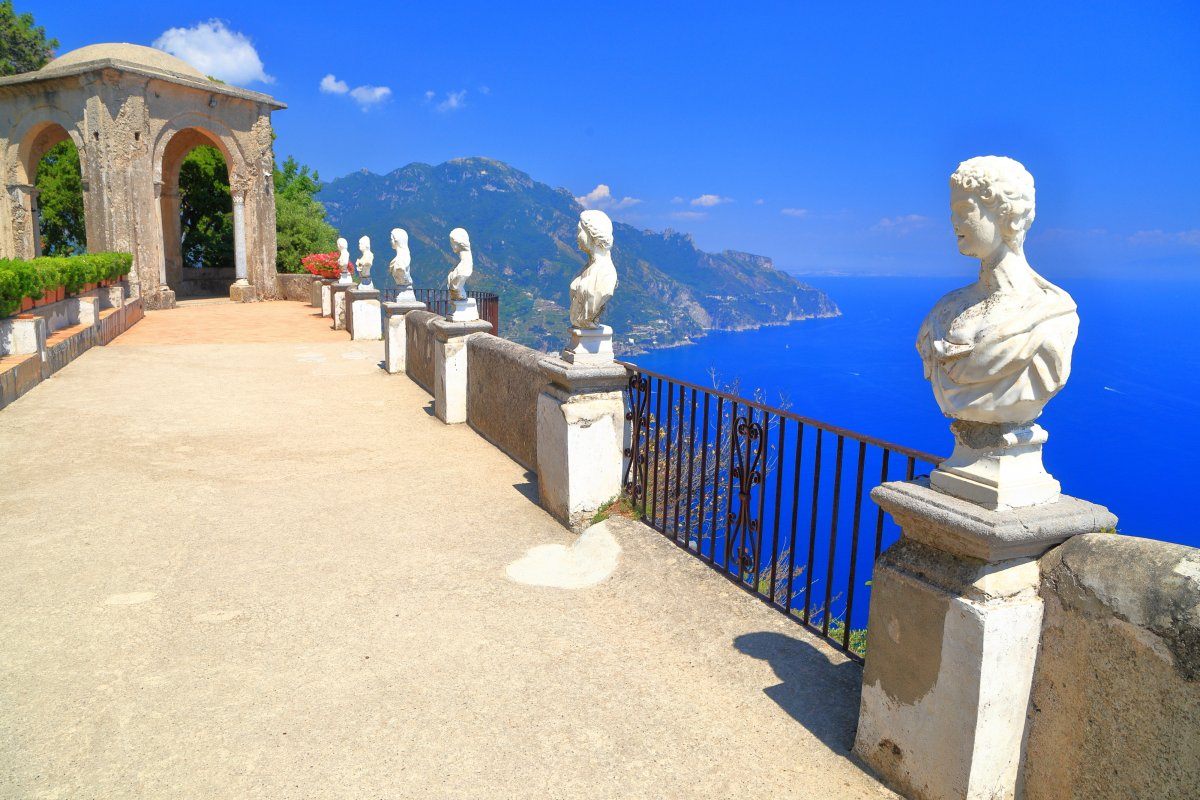 21. Positano Is an A-Plus Writer's Retreat
The little town of Positano began as a fishing village. However, it soon became a haven for writers and artists of every discipline. After all, who wouldn't want to live in such an idyllic place?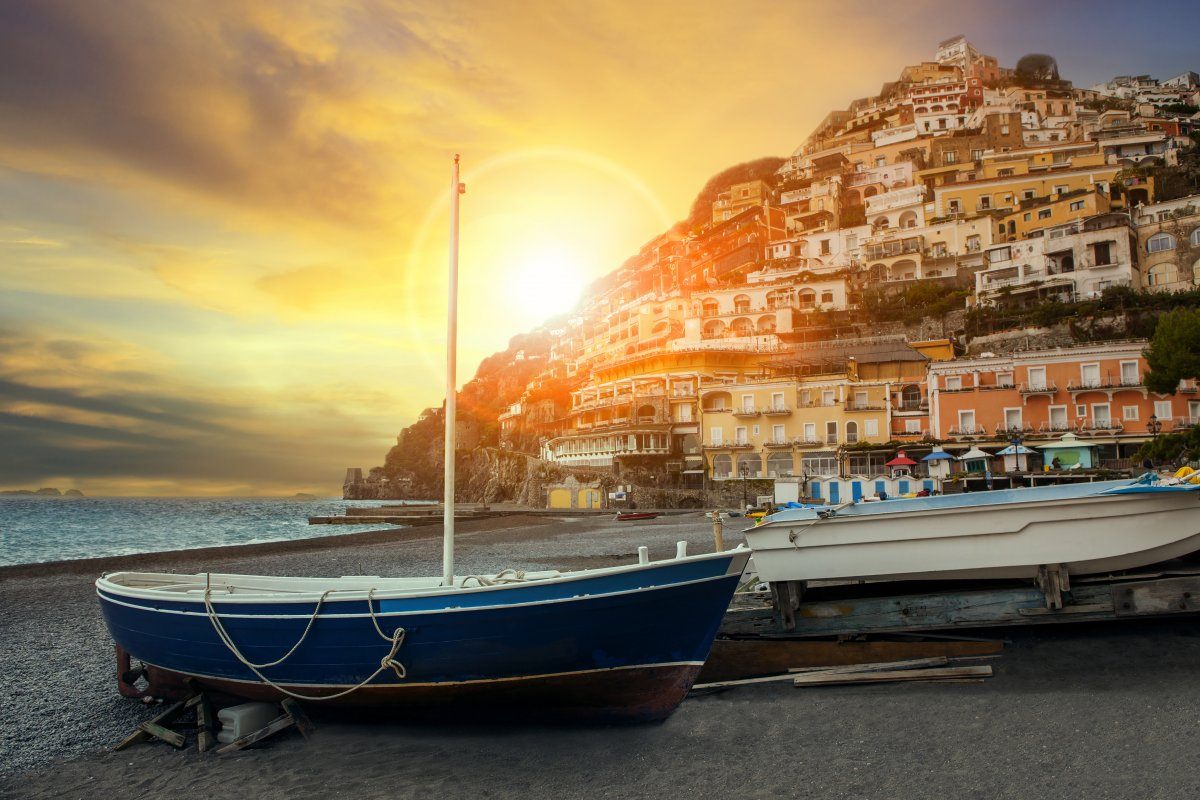 22. Don't Sleep on the Food of the Amalfi Coast
Don't get so distracted trying to rent a boat to get a seaside view of the Amalfi Coast that you forget to select your meals with care. The region's cuisine is unique to Italy and it's simply second to none.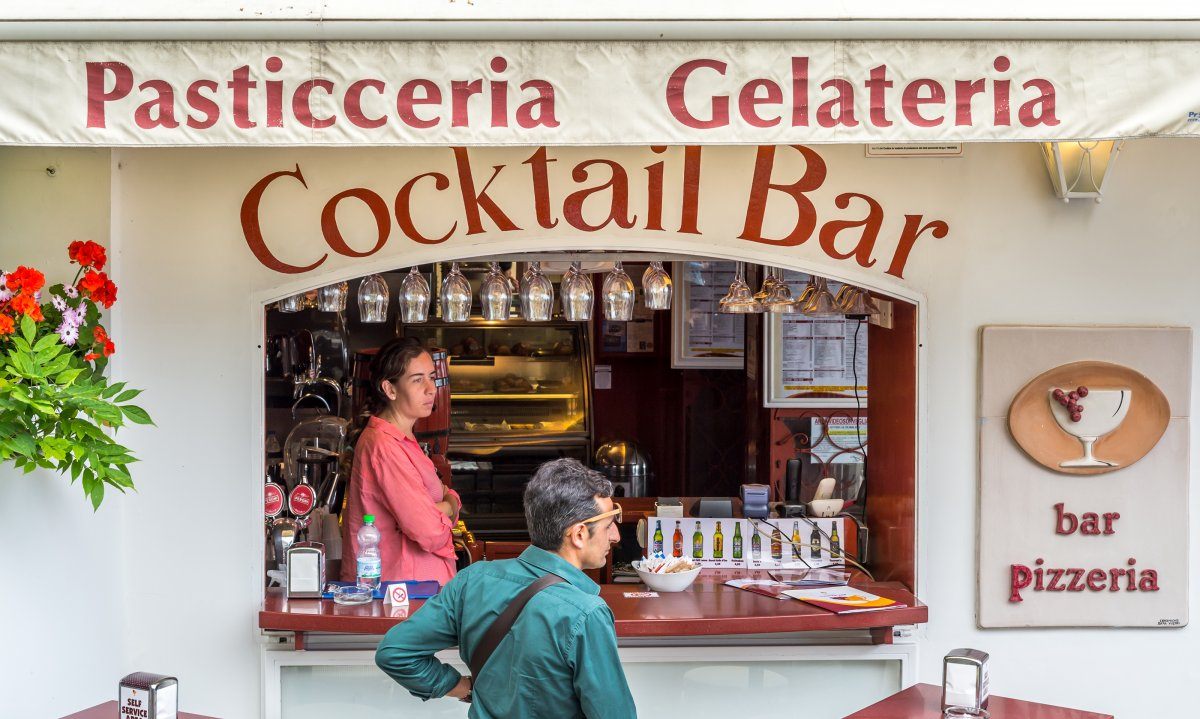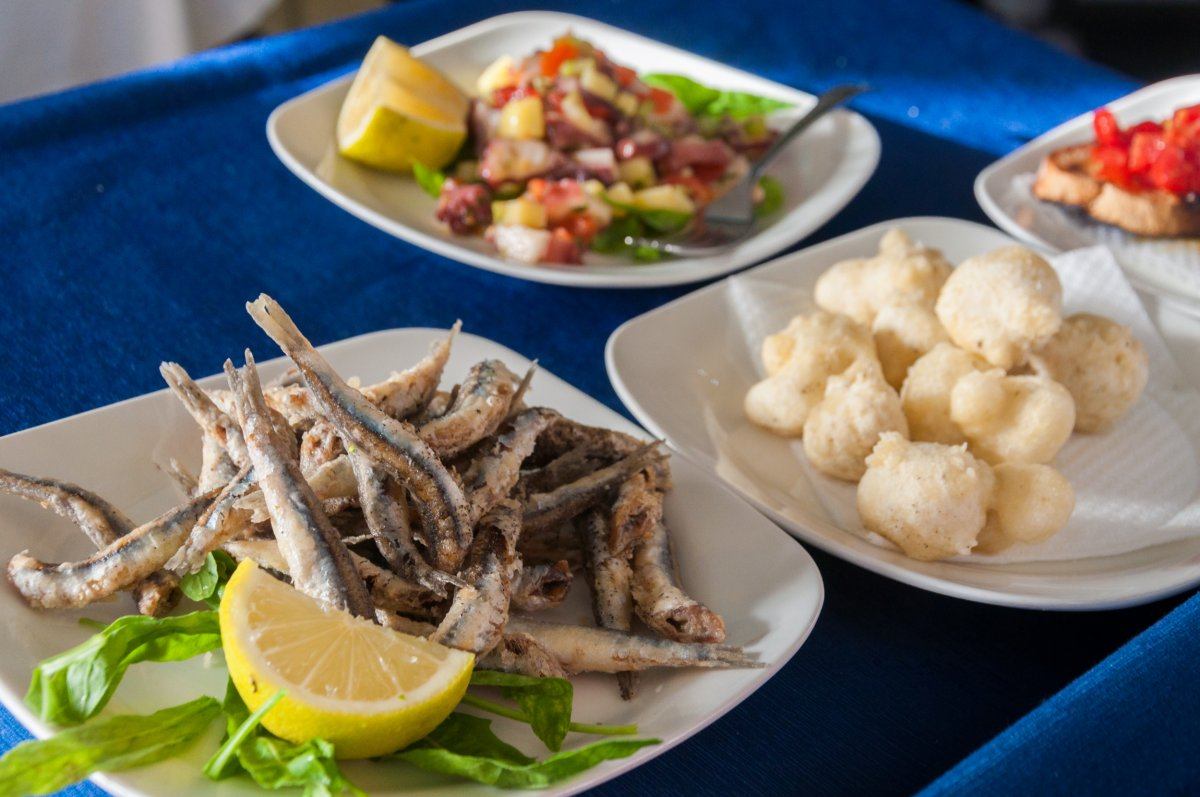 23. The Origin of the Cappuccino
Coffee legend has it that the monks of the Amalfi Coast were the first to pour warm milk into their coffee. That's why these Capuchin monks get credit for creating the cappuccino.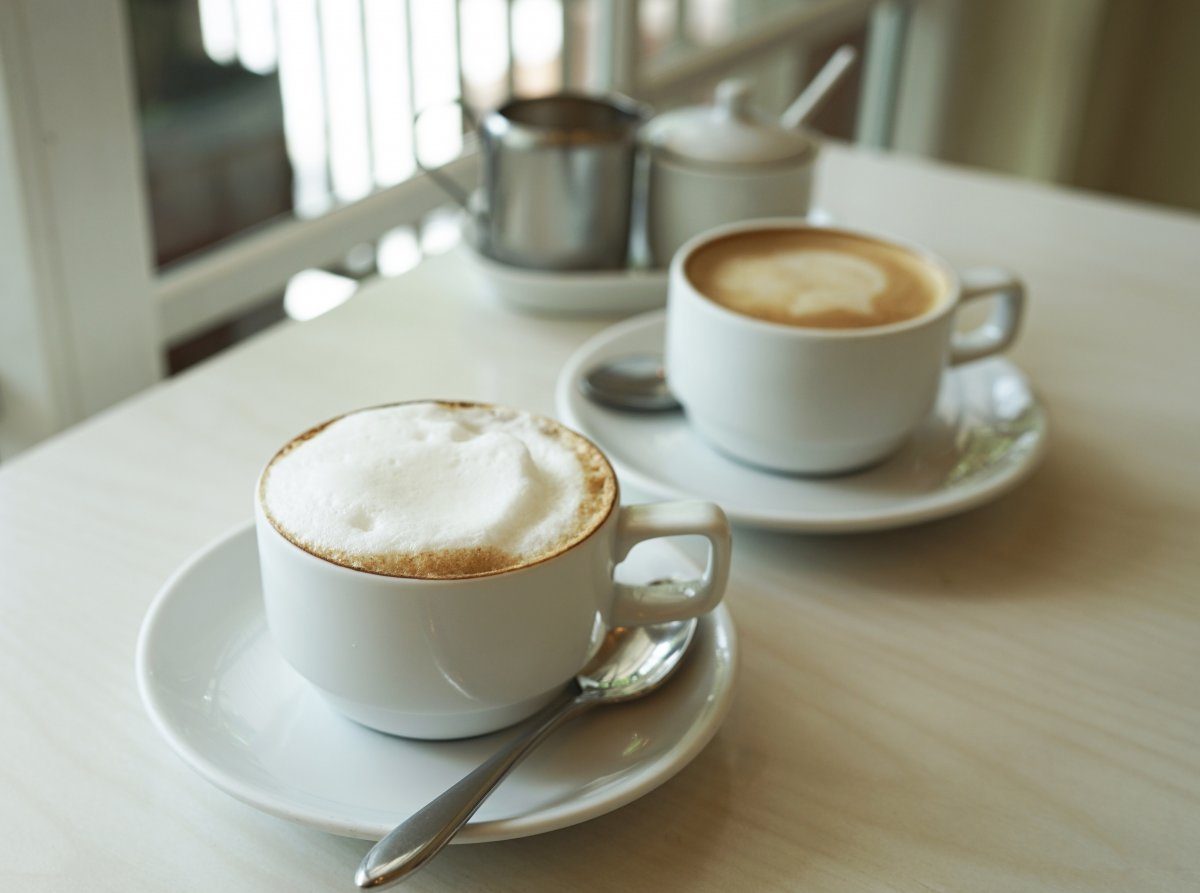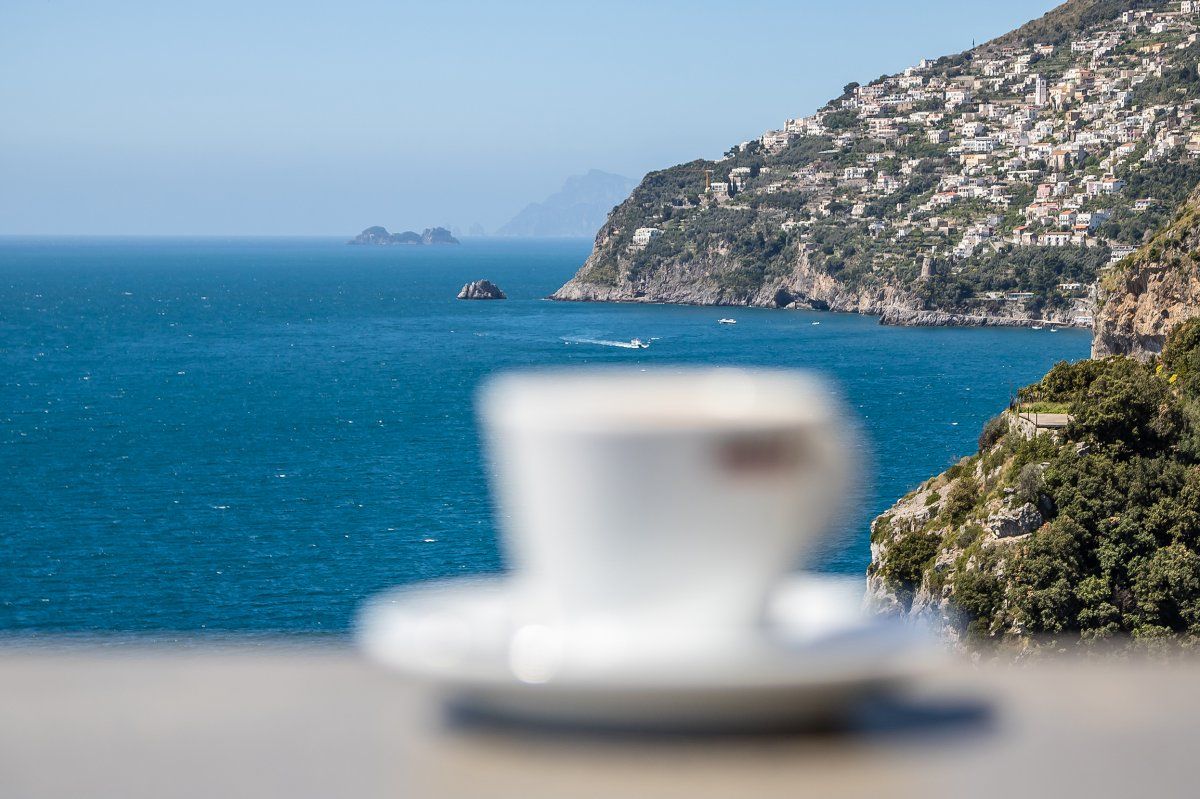 24. Tuscany Is a District Unto Itself
If you ask an average Italian, they'll tell you that Tuscany is considered a country within a country. Throughout the history of Italy, Tuscany has maintained its own culture distinct from the rest of the nation.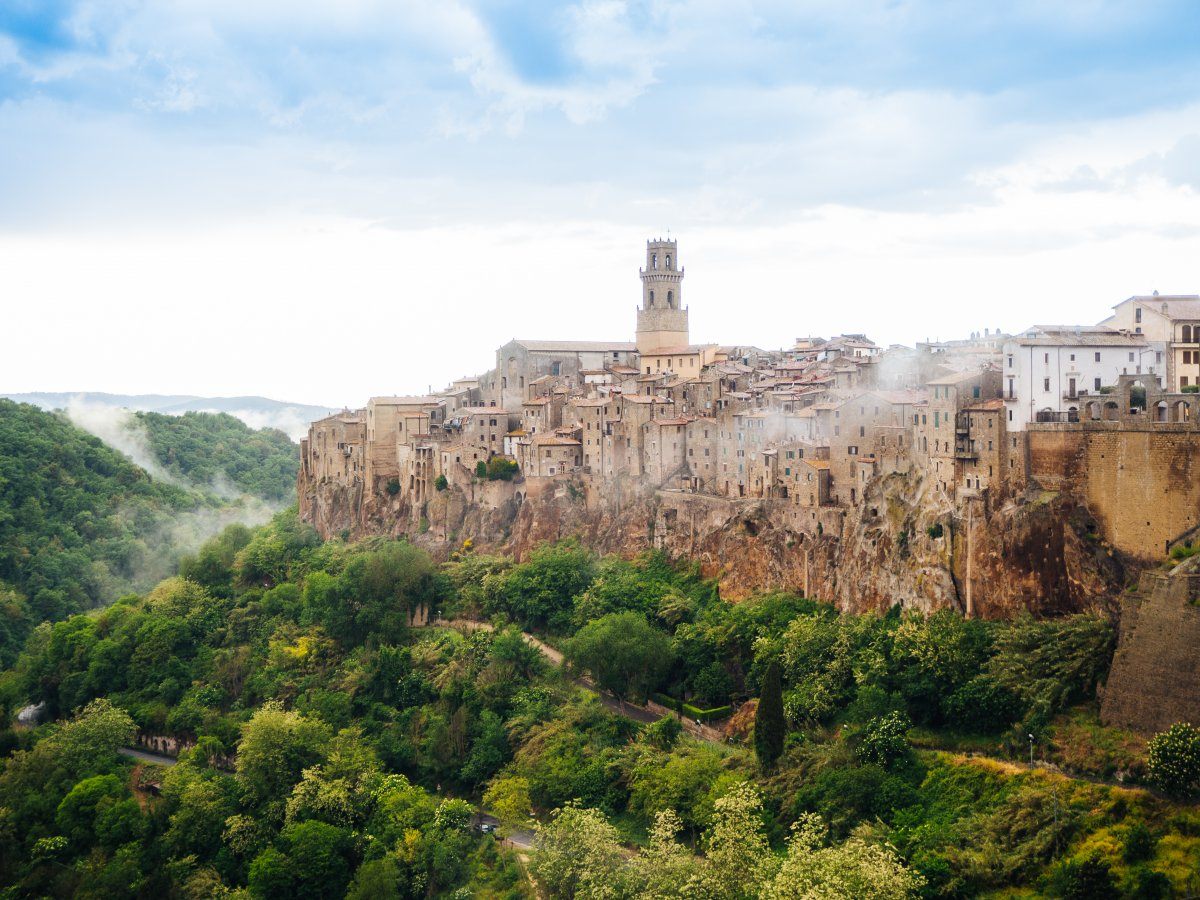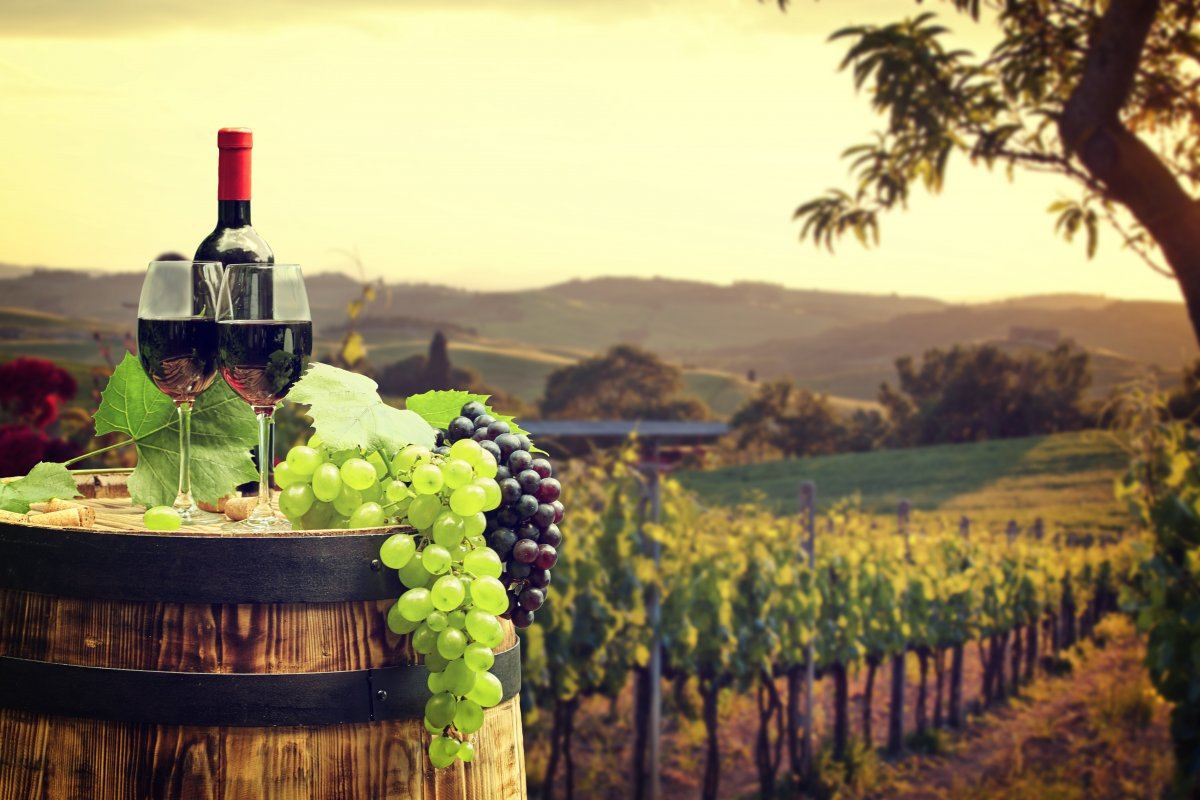 25. Tuscany Is an Innovator
Tuscany has a reputation for progressive thought going back a millennium. In 1339, Tuscany became the first part of Europe to pave its roads. The trend spread across the world from there.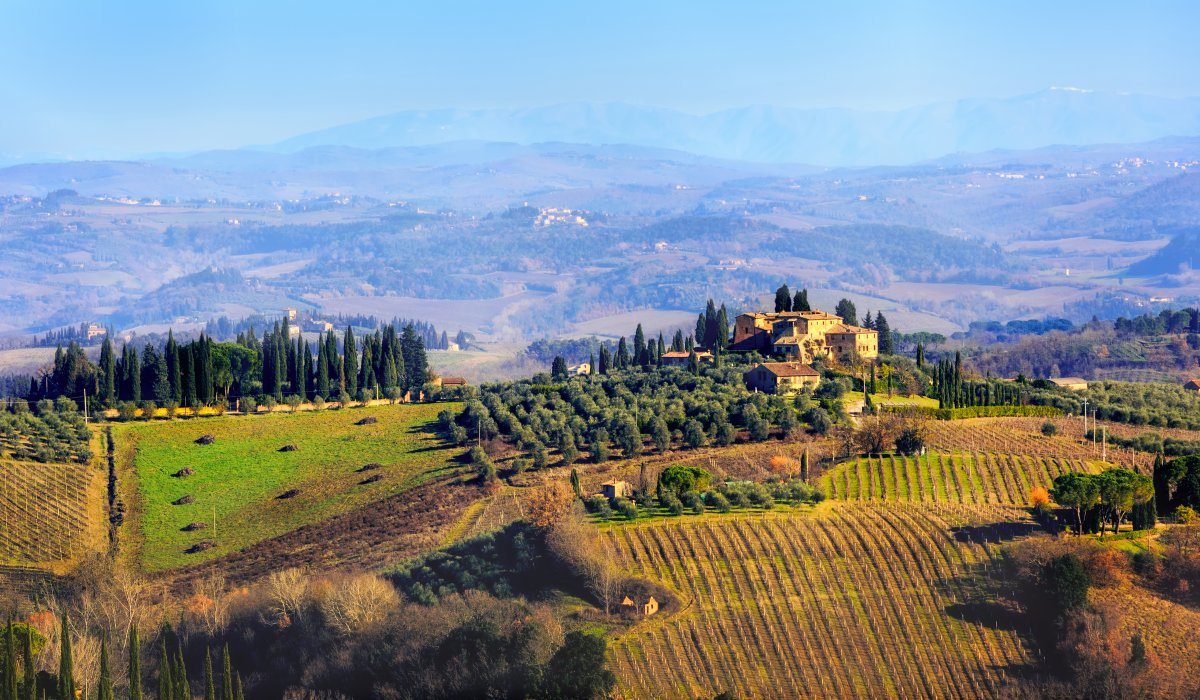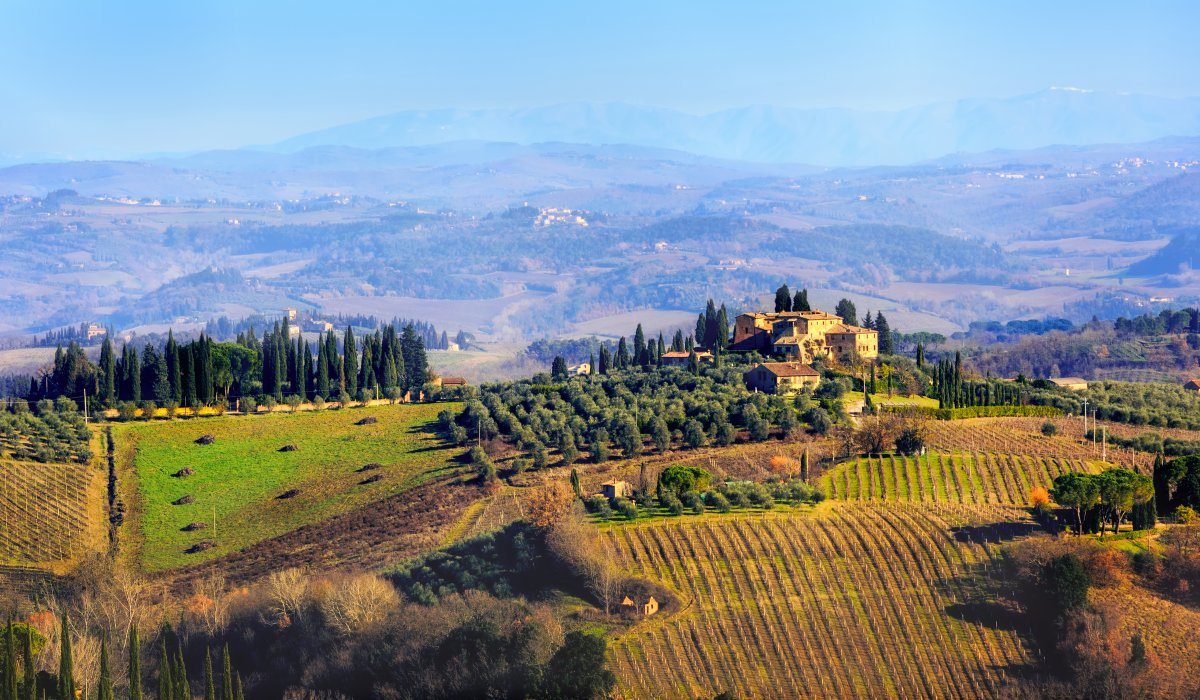 26. Tuscany Is Art in Motion
Since the beginning of recorded time, the landscape of Tuscany has inspired artists like Michelangelo and Botticelli. That might explain why the region has more UNESCO World Heritage sites than South Africa, Australia, and Argentina combined.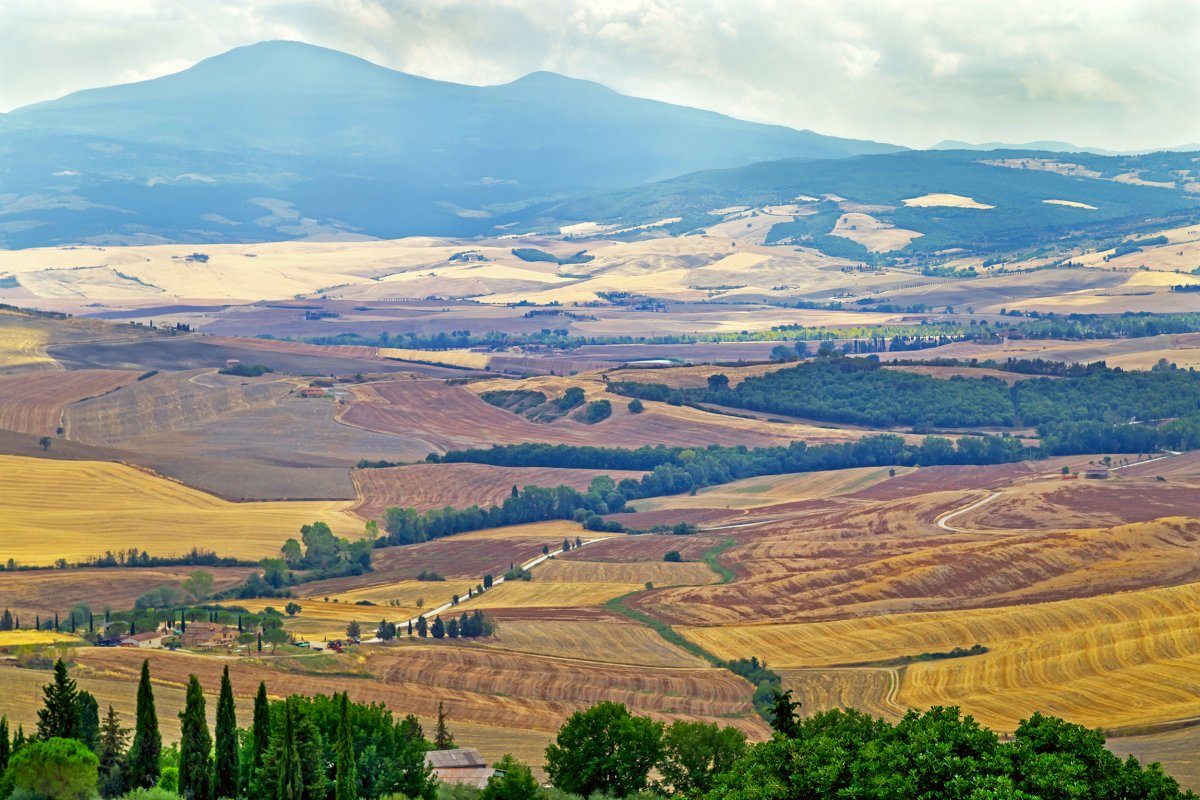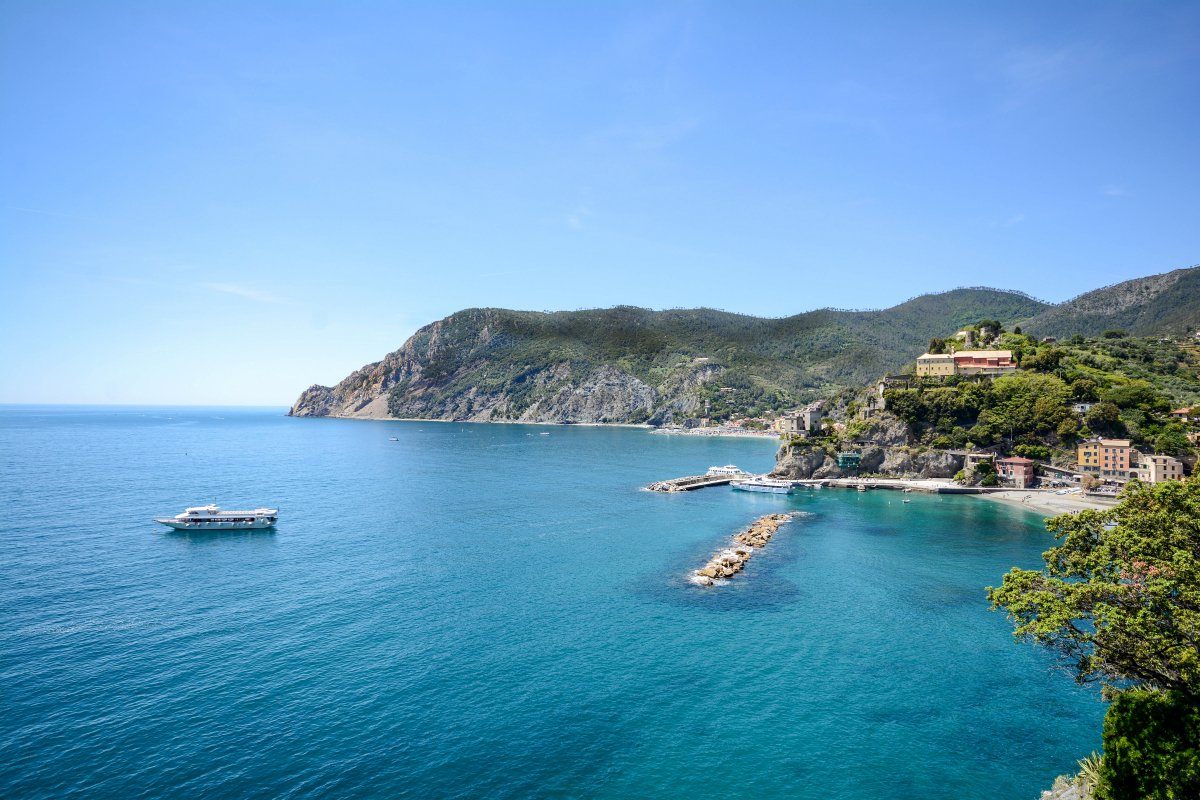 27. The World's Most Famous Puppet
Fun fact: the story of Pinocchip was created in Tuscany in 1883. Written by Carlo Collodi, the book became a hit in Italy. At one point, a Tuscan puppeteer even created his own Pinocchio doll.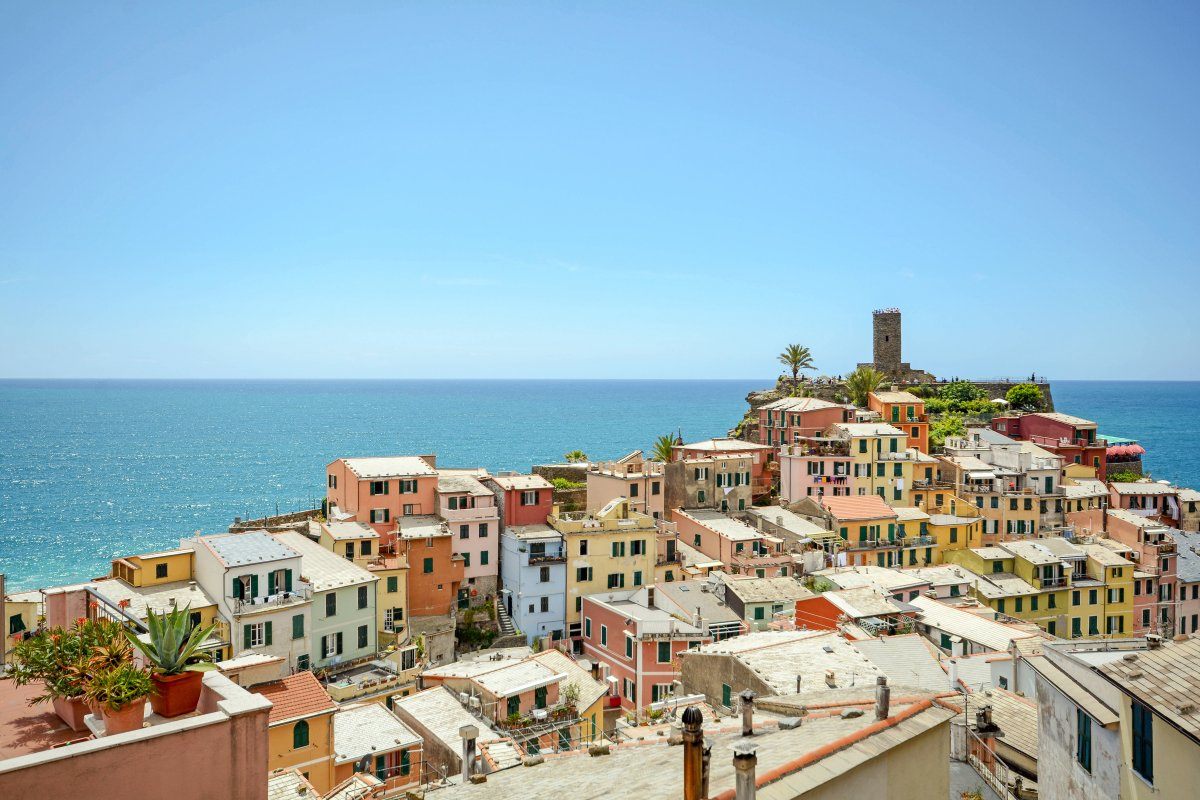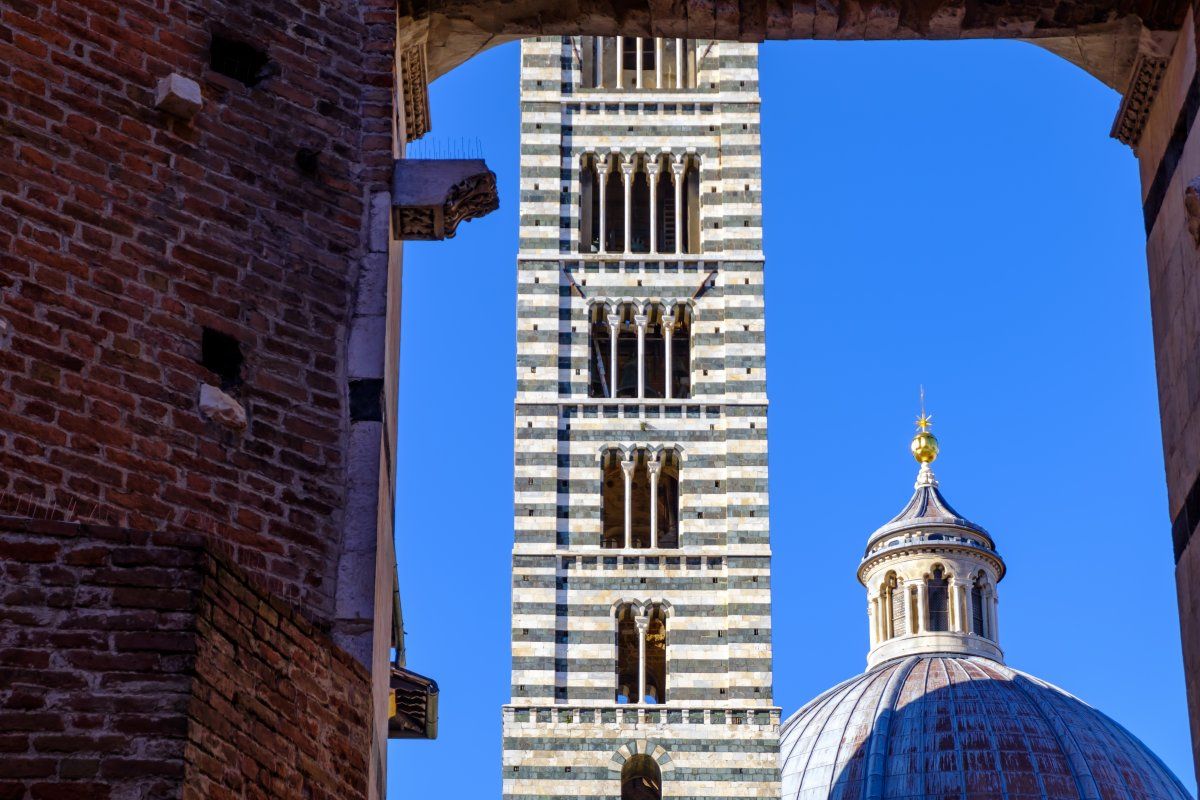 28. Pisa
You have to admire the distance that the people of Pisa have gotten out of their own architectural mistake. The decision to build the Leaning Tower of Pisa on marshland lead to the once-straight building to sway drunkenly. Of course, it's much more famous than if it was still sitting at a ninety-degree angle.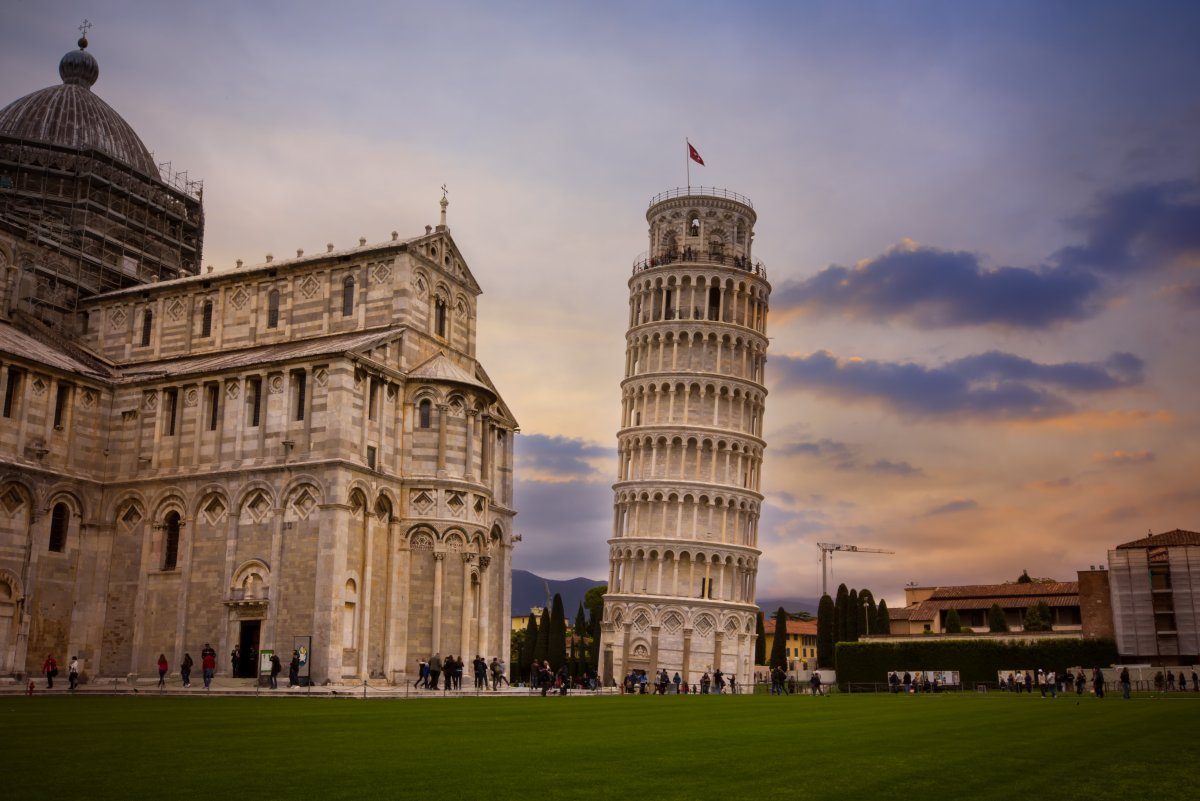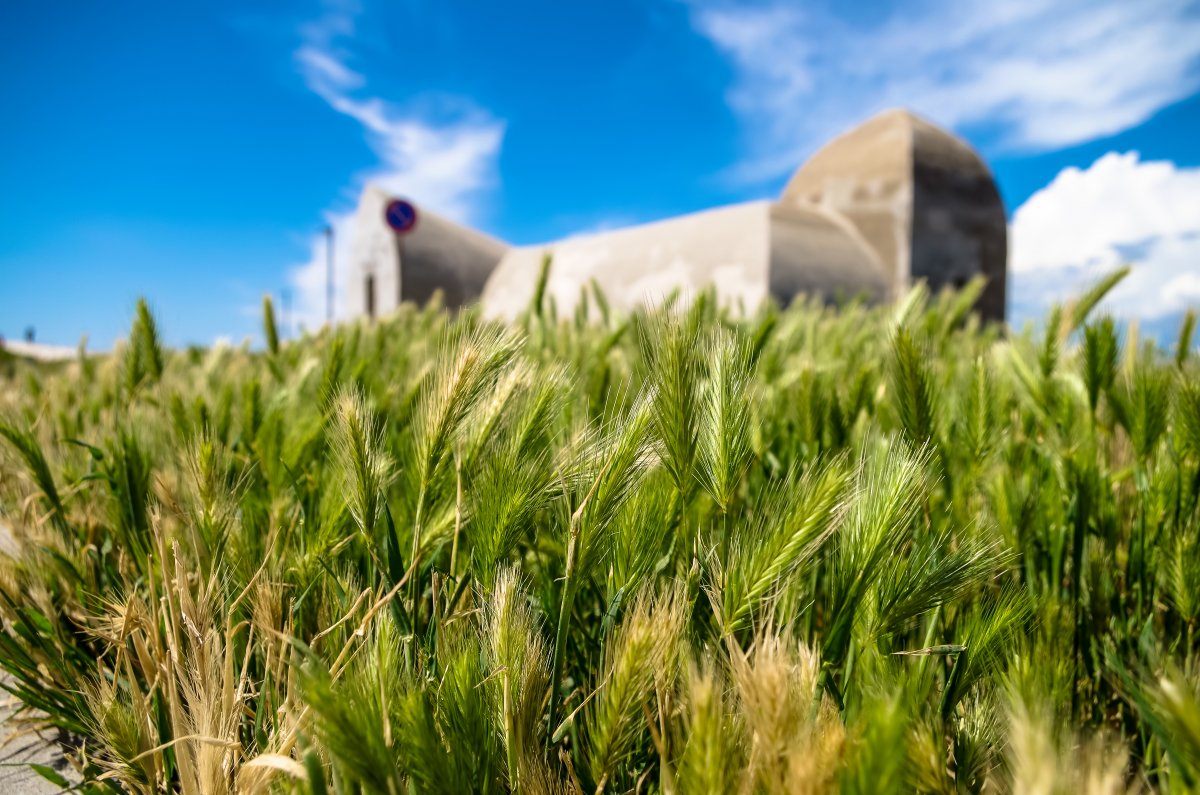 29. Milan Blends the Old and the New
In addition to its sprawling historical district, Milan also has a thriving urban populace, as well. The city has the most skyscrapers in all of Italy, for example.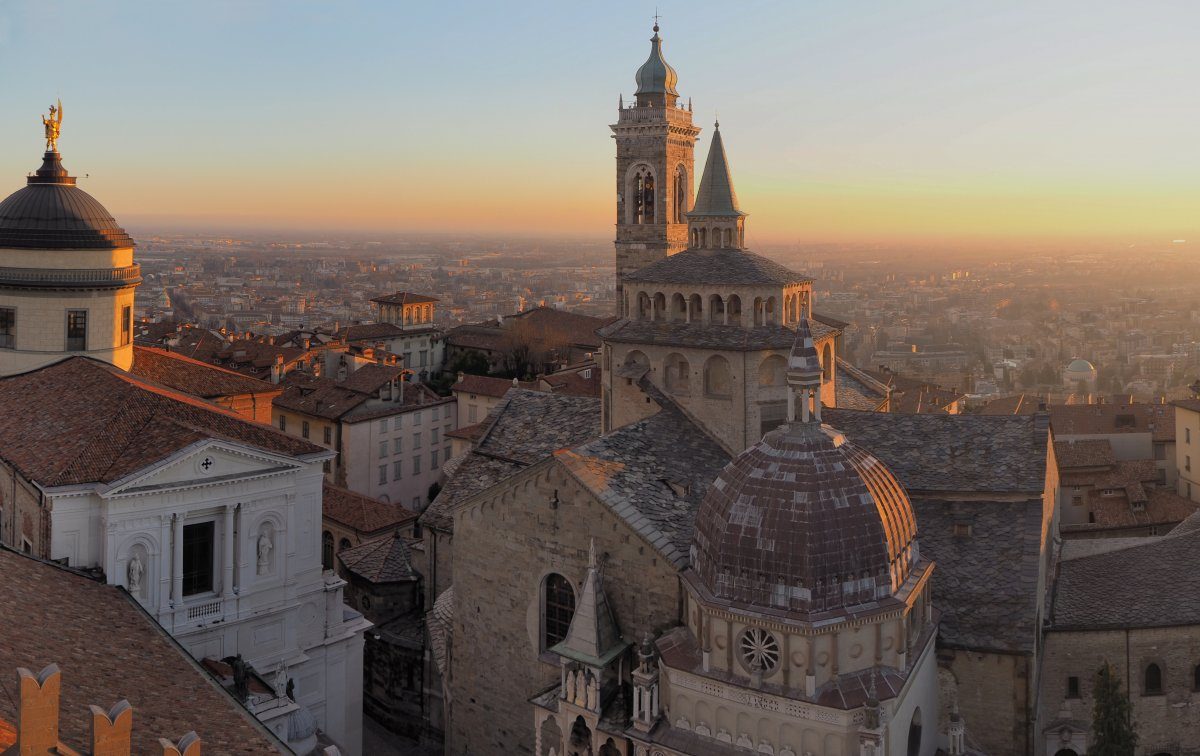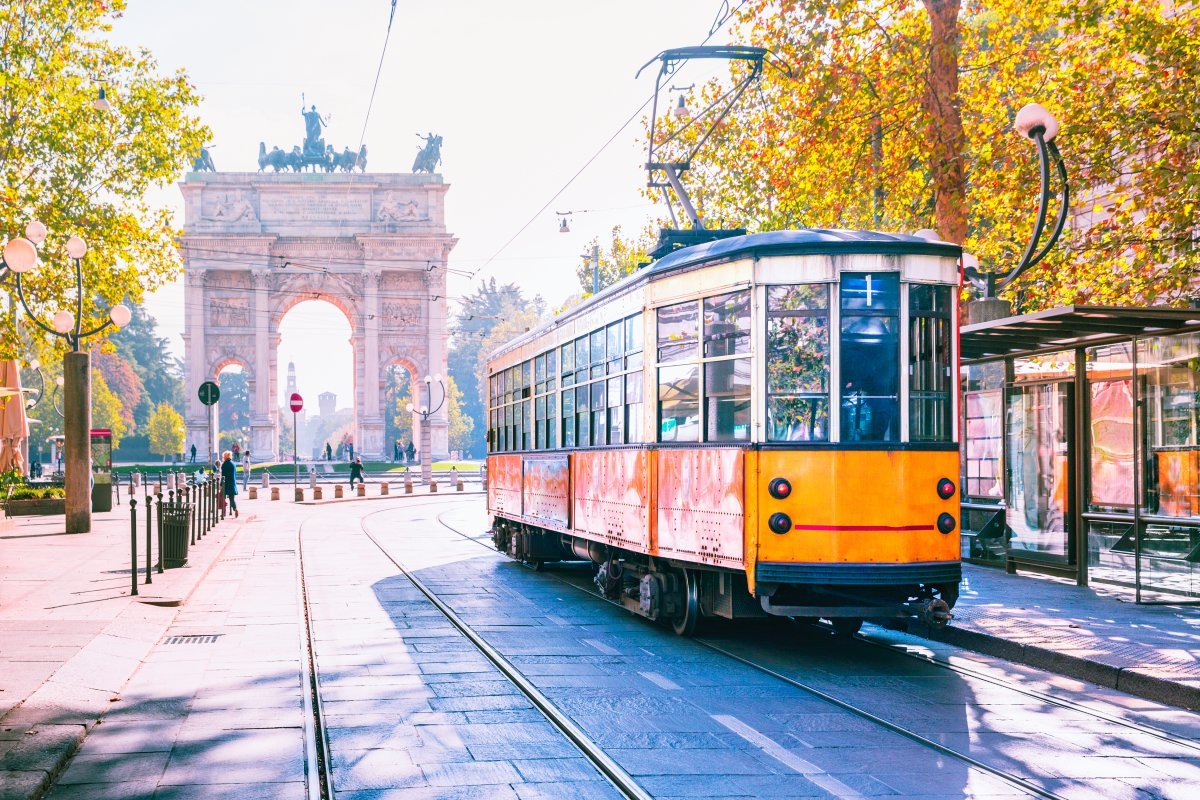 30. Milan's Duomo Cathedral Is Truly Awe-Inspiring
The duomo is the fifth largest Christian church in the world. The beautiful structure is known for having more than 3,400 statues and 135 Gothic gargoyles. Each inch of the Duomo is carved with loving care; it's the kind of building you could spend a week exploring.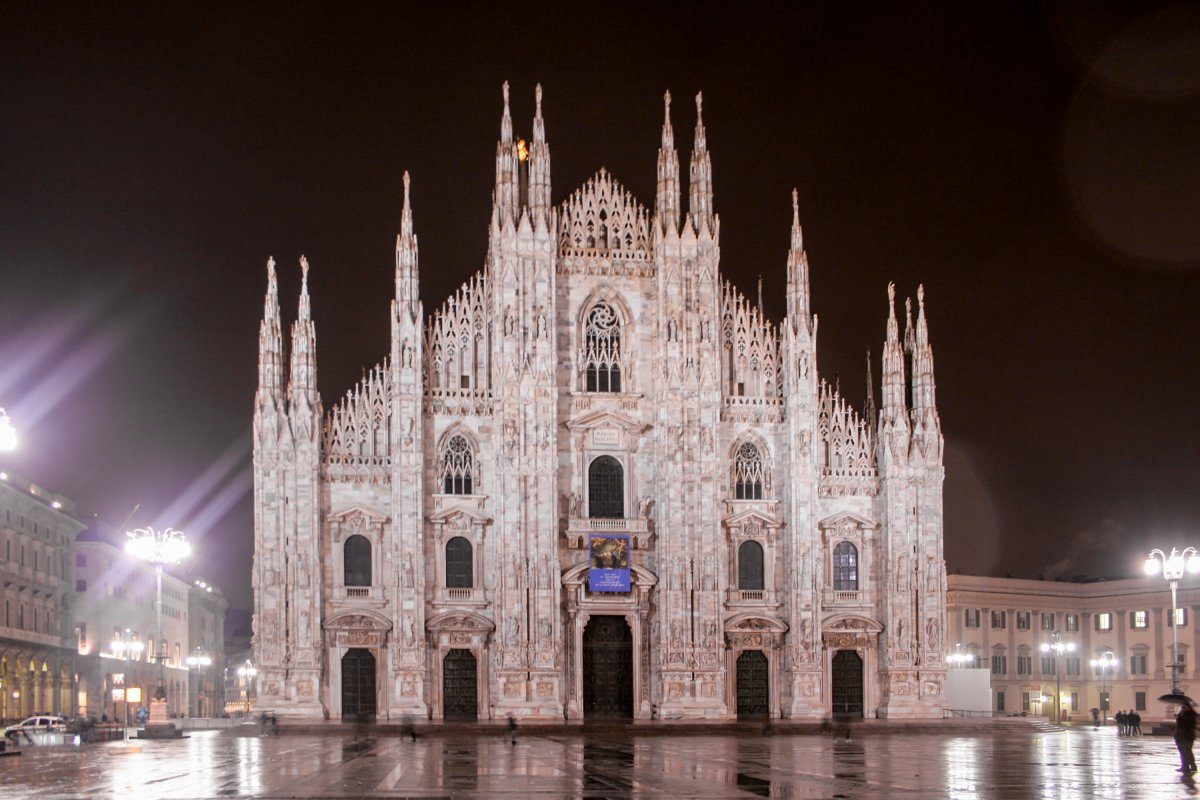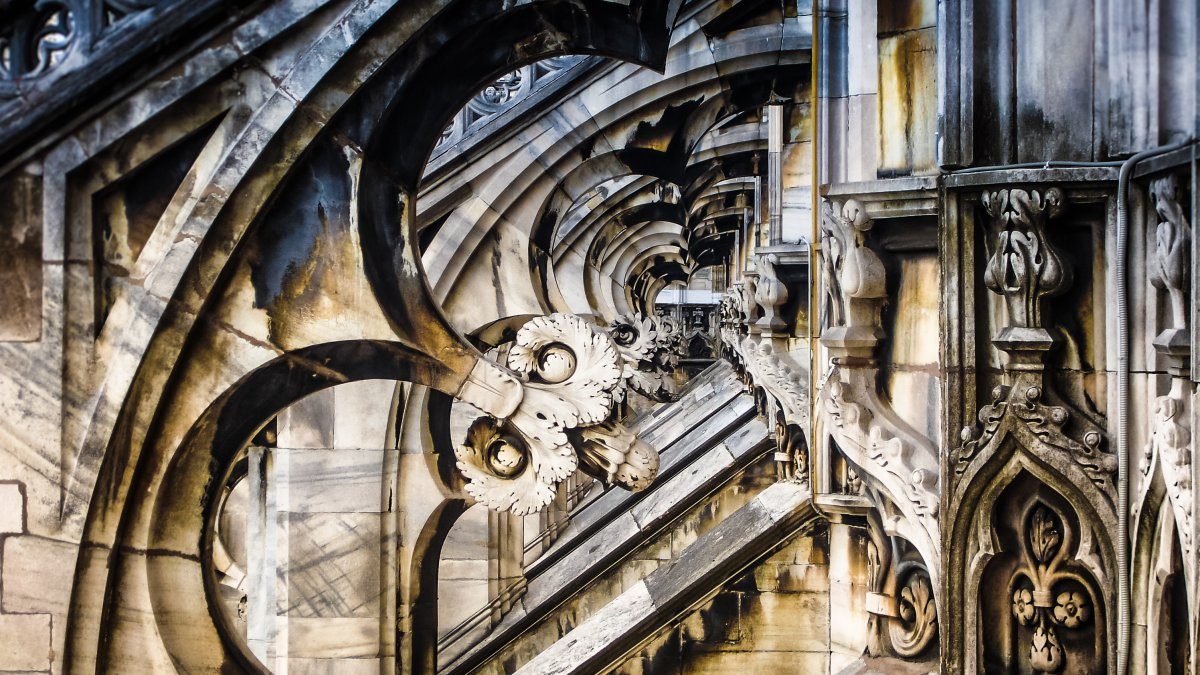 31. Milan Is Extremely Welcoming
Between 7 and 9 each evening, the bars and restaurants offer a huge spread of complimentary food which you can enjoy for the cost of a single beverage. Chit chat is highly encouraged while you snack.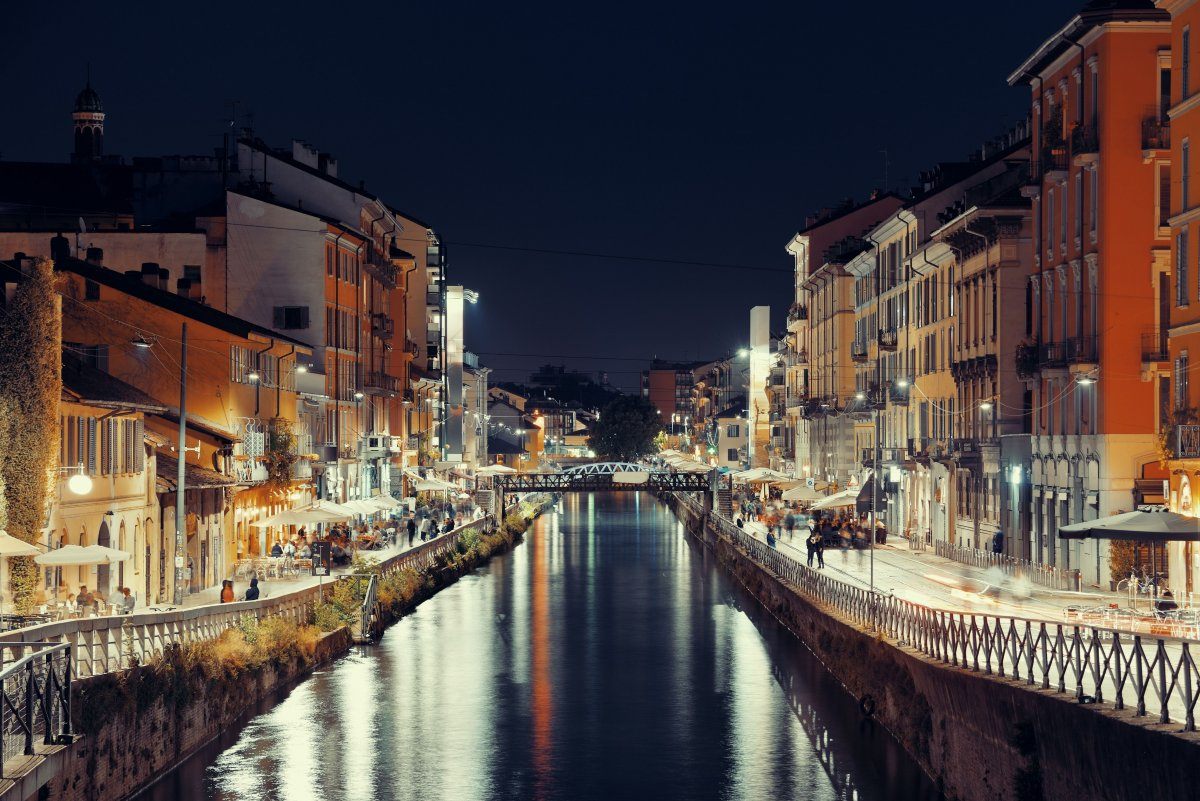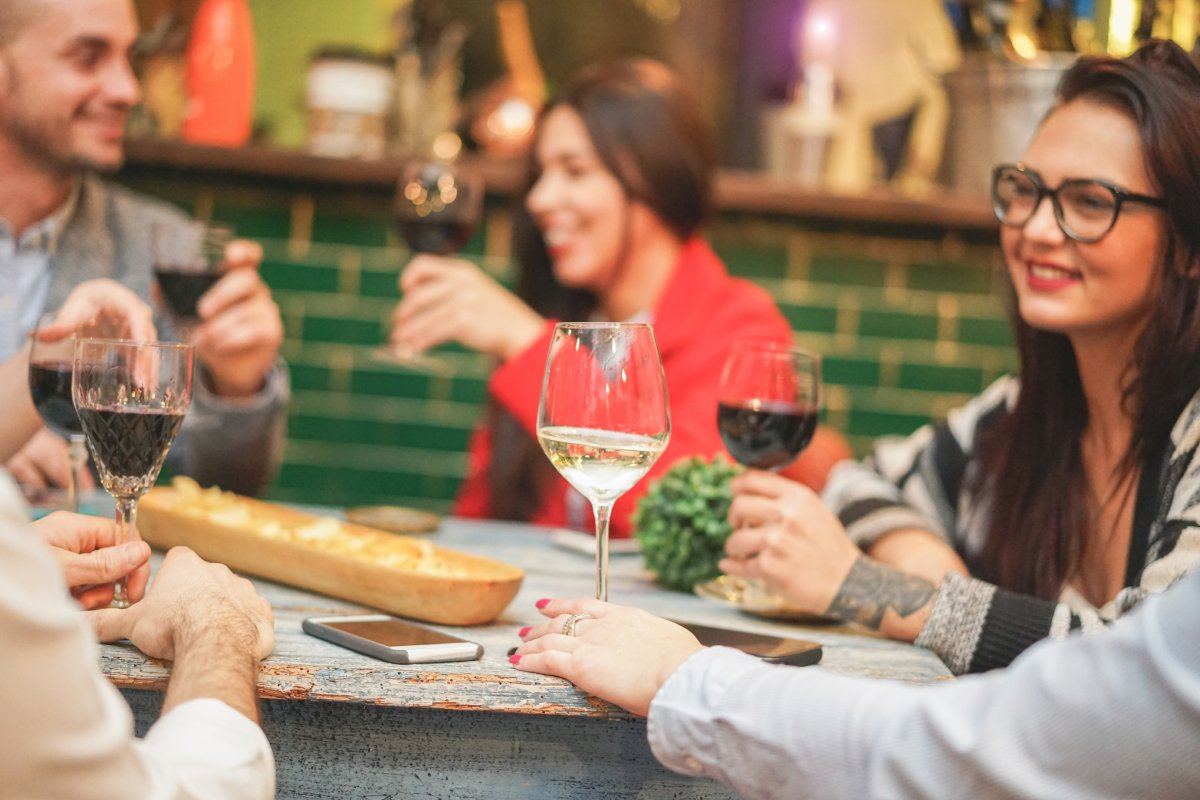 32. Lucca Is a Great Pit-Stop
Located in Tuscany, the town of Lucca is a centuries-old hamlet. Its mix of broad paths and intimate squares will make any traveler fall in love.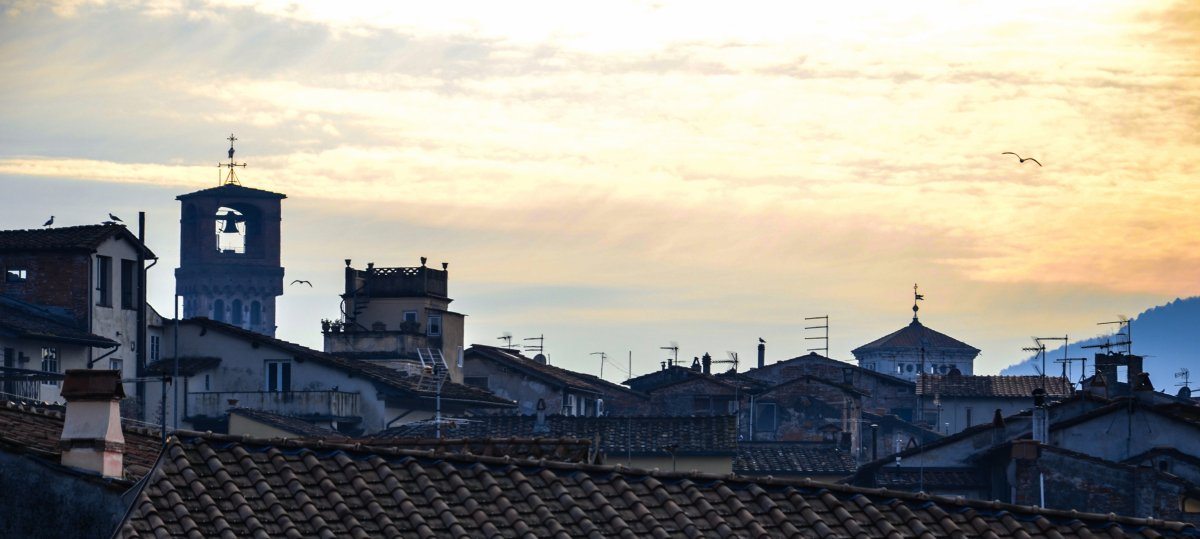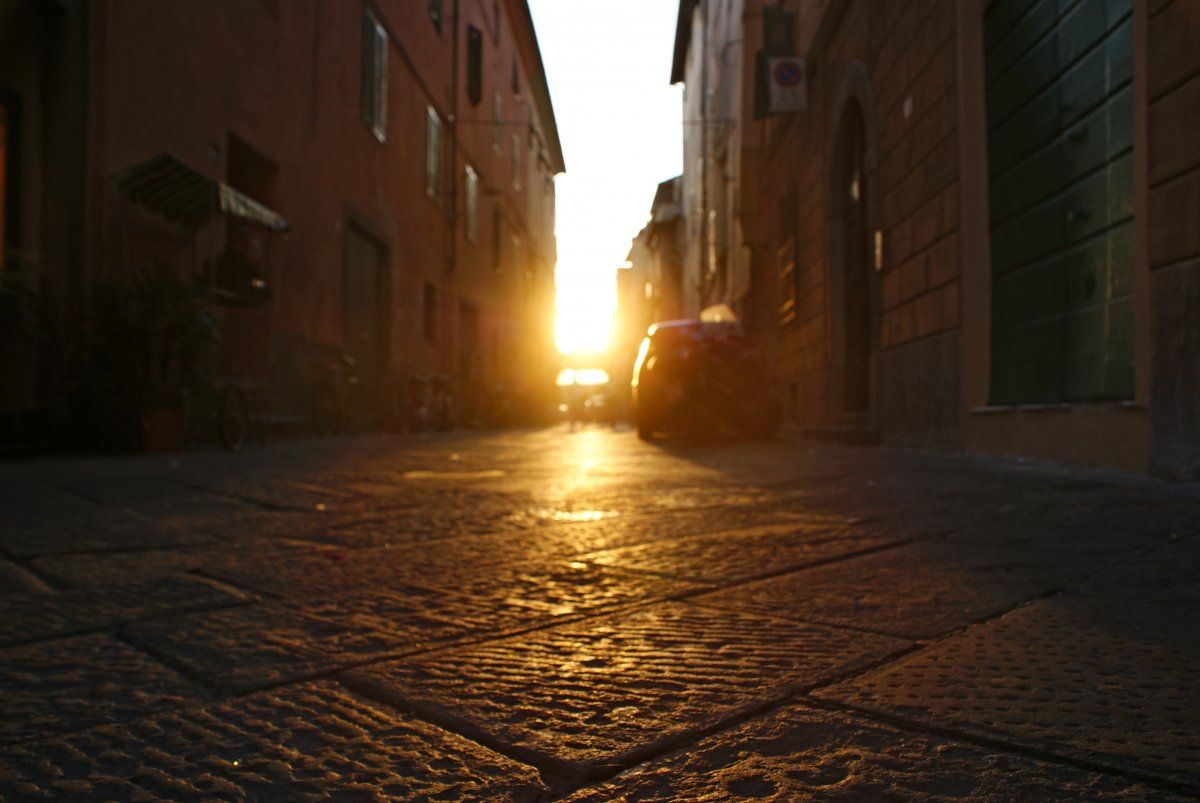 33. Catania Is a New Way to See the Ocean
Along Sicily's eastern coast lies Catania, the ancient port town. Nearby Mt. Etna overlooks this beautiful city which is home to several beautiful landmarks like the Piazza del Duomo.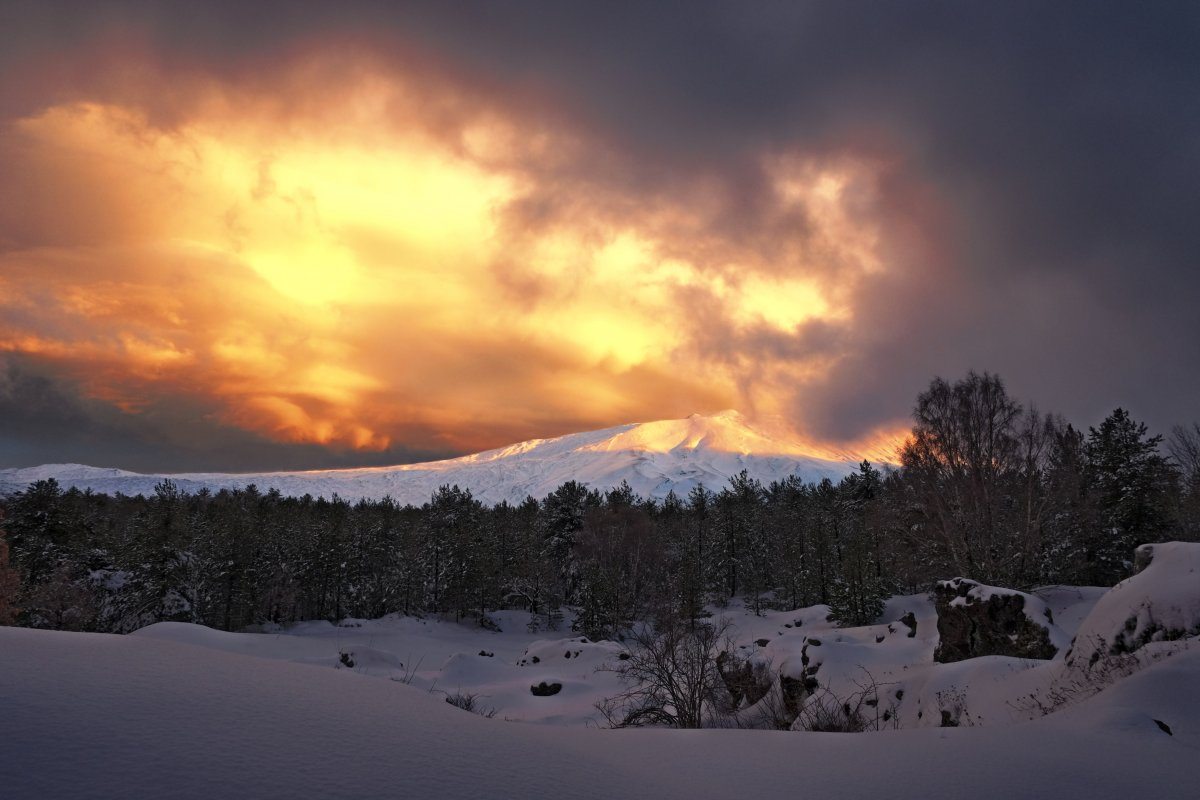 34. Bologna Is for Travelers on a Budget
The first thing you'll notice in Bologna is the sheer number of covered, arch-lined walkways known as arcades. Bologna has more than any other in the world. While the city has several amazing shops and eateries, it caters to travelers on every budget. Just stop by an osteria to figure out what that means.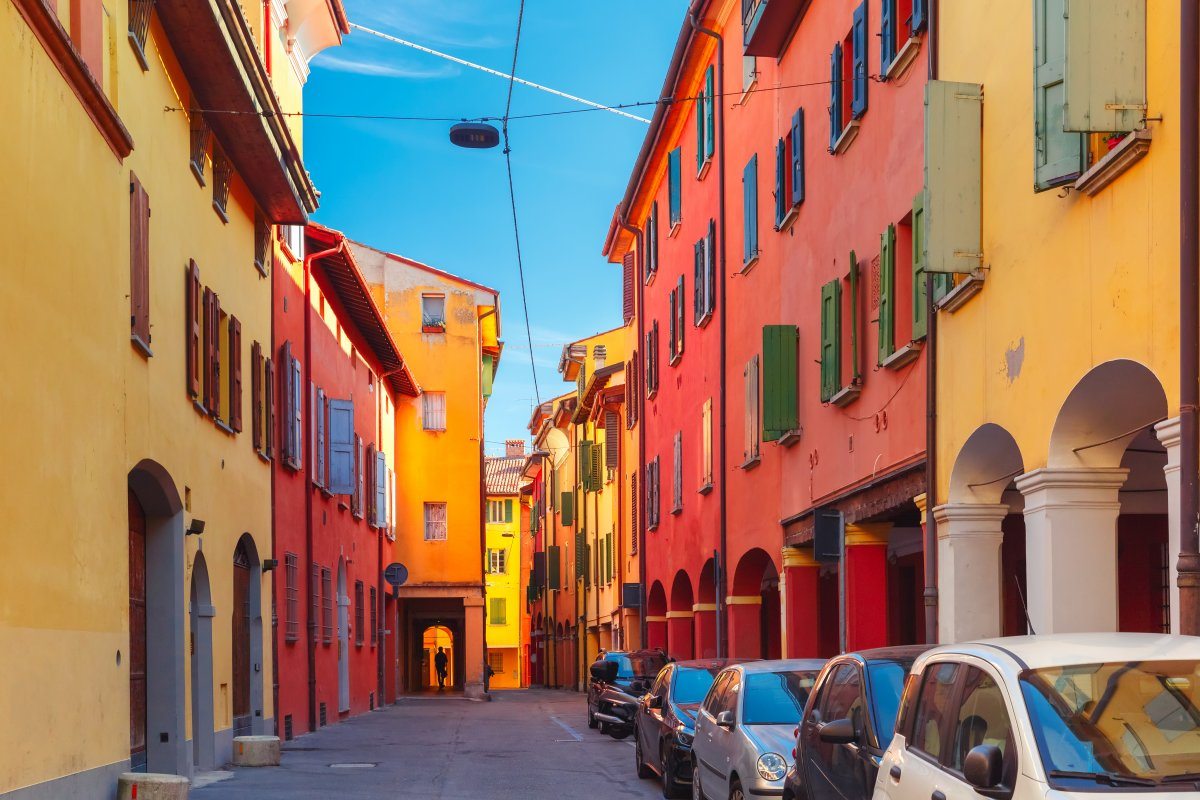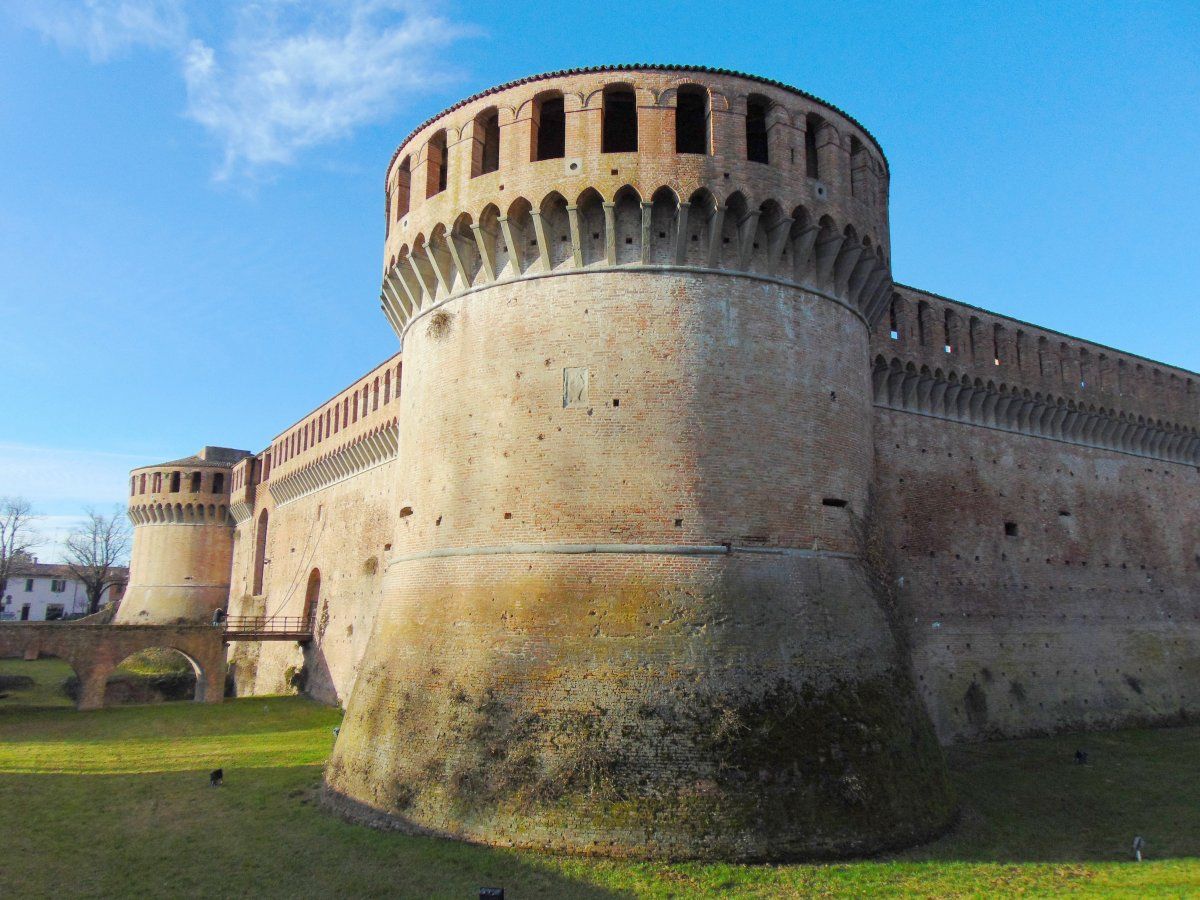 35. Naples Invented Pizza
Naples is perhaps the perfect place to visit. It's gorgeous, diverse, and it's the reputed home of pizza. And yes, the pizza is still very, very good in Naples.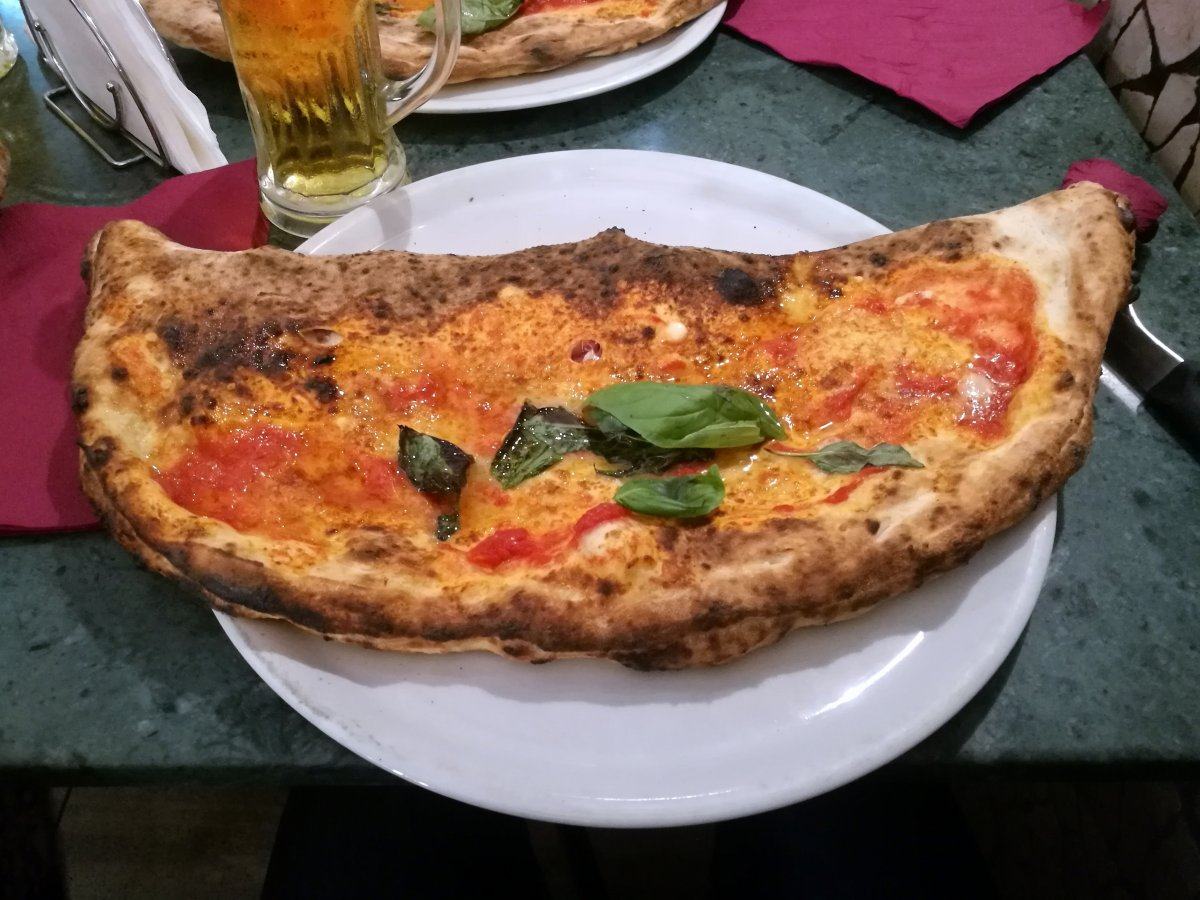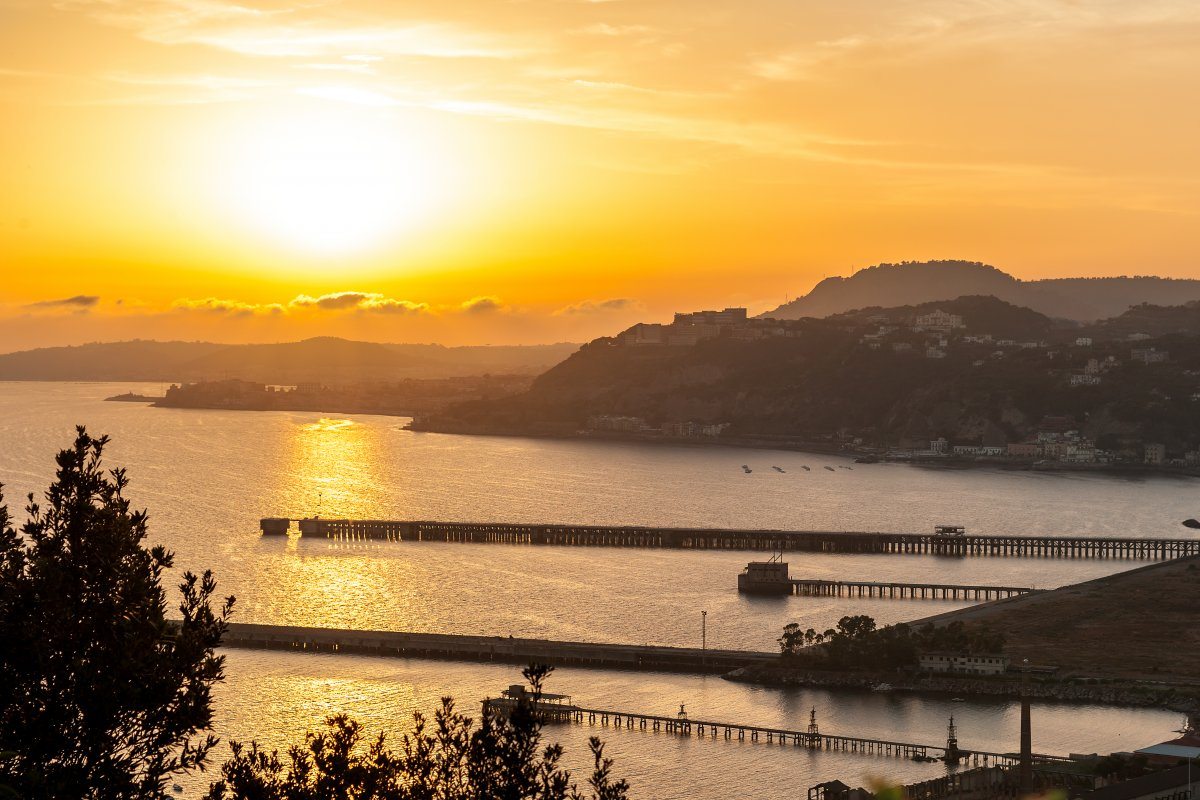 36. Naples Has Real History
Pretty much every city in Italy has an historic district, but Naples puts them all to shame in terms of square footage. Naples' historic district is the largest in Europe. It's more than 4,000 acres.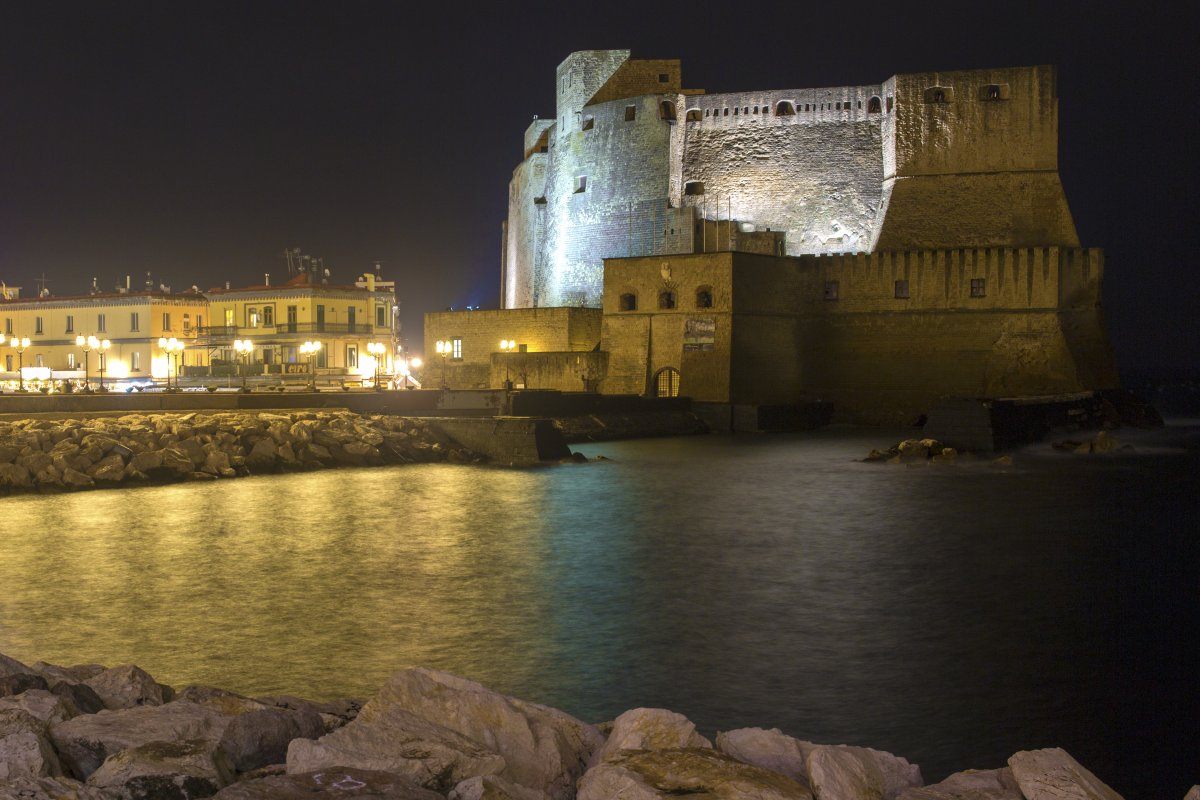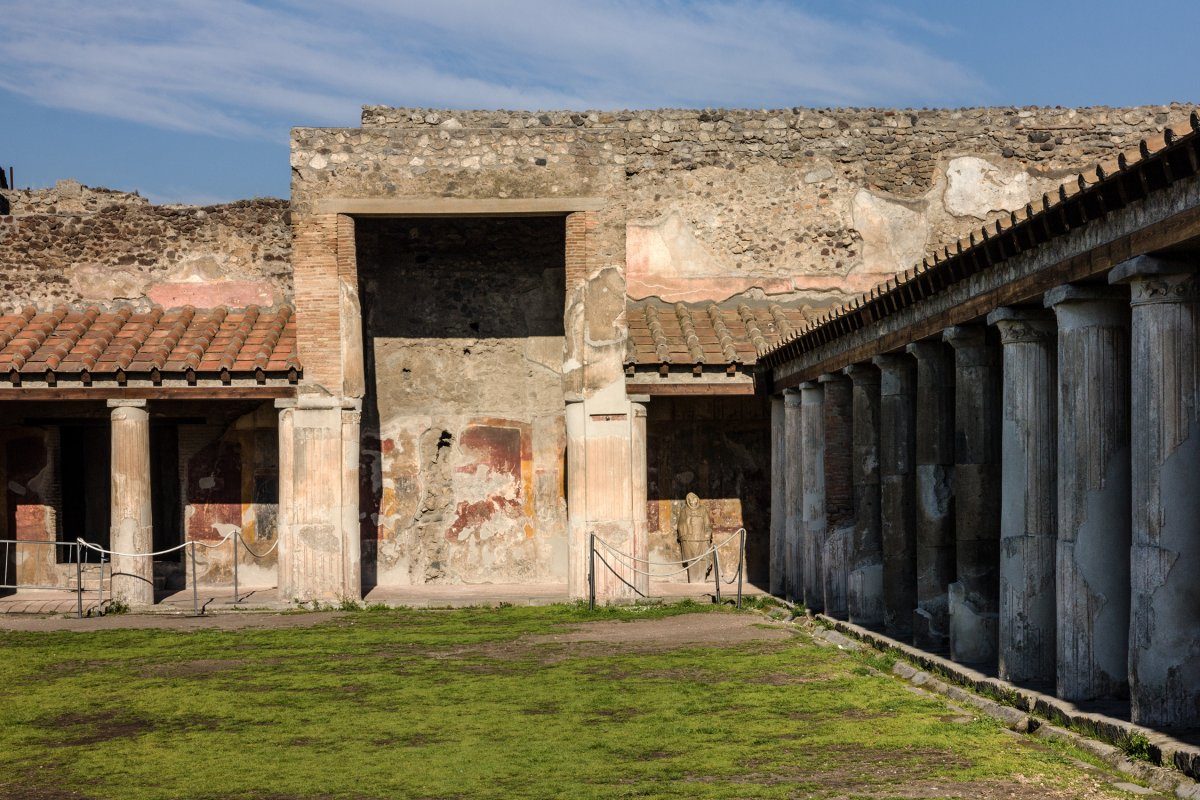 37. Mt. Vesuvius Is Still a Threat
Geologists consider Mt. Vesuvius, the volcano that obliterated the ancient city of Pompeii, to be a big threat to mainland Europe. Vesuvius is still active, which puts cities like Naples at risk.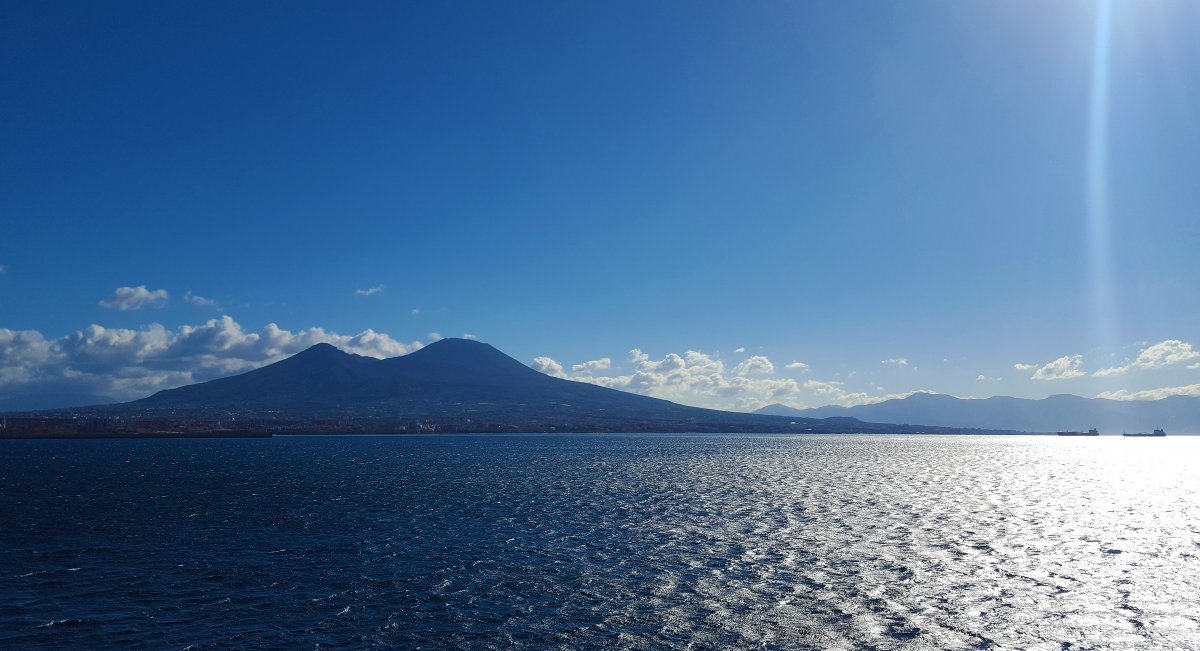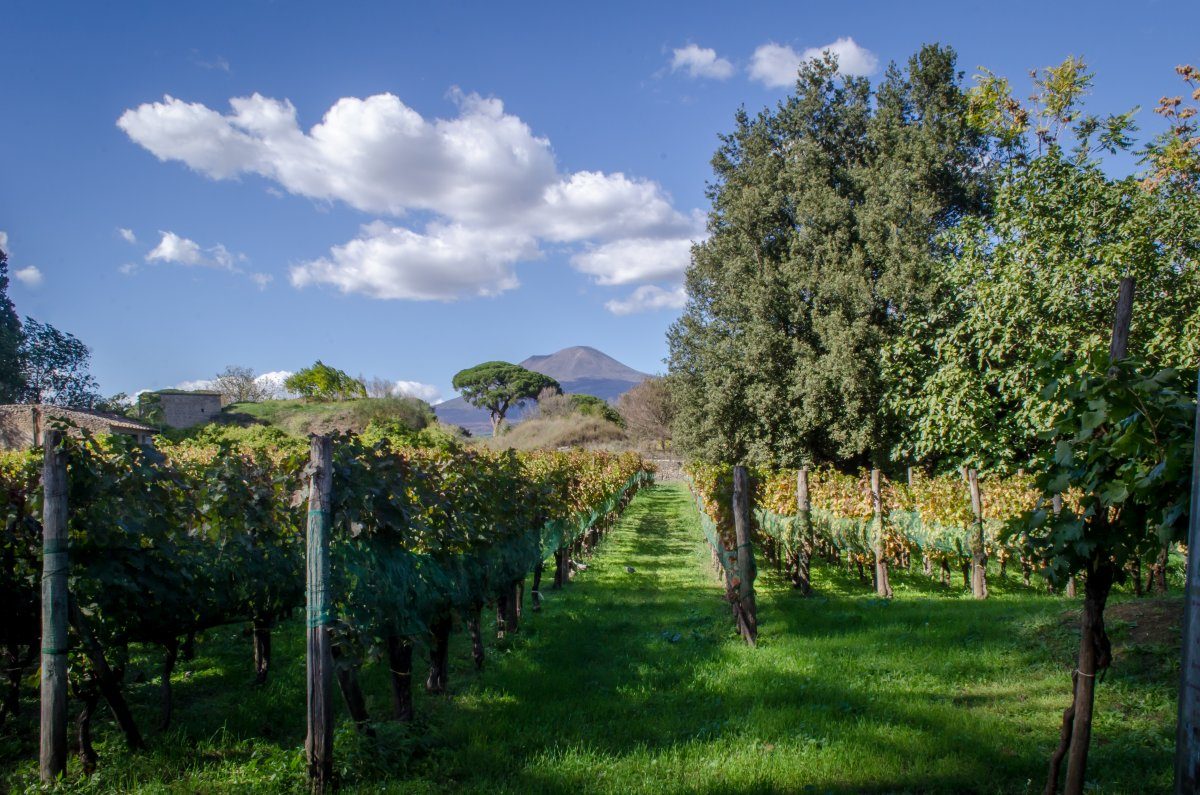 38. Pompeii Is a City Frozen in Time
The devastating aftermath of Vesuvius' destructive power can be seen in Pompeii, the ancient Italian city that was destroyed in 79 CE. The eruption lasted nearly 24 hours. An estimated six inches of ash fell every hour, burying some 16,000 people, nearly 80 percent of Pompeii's population.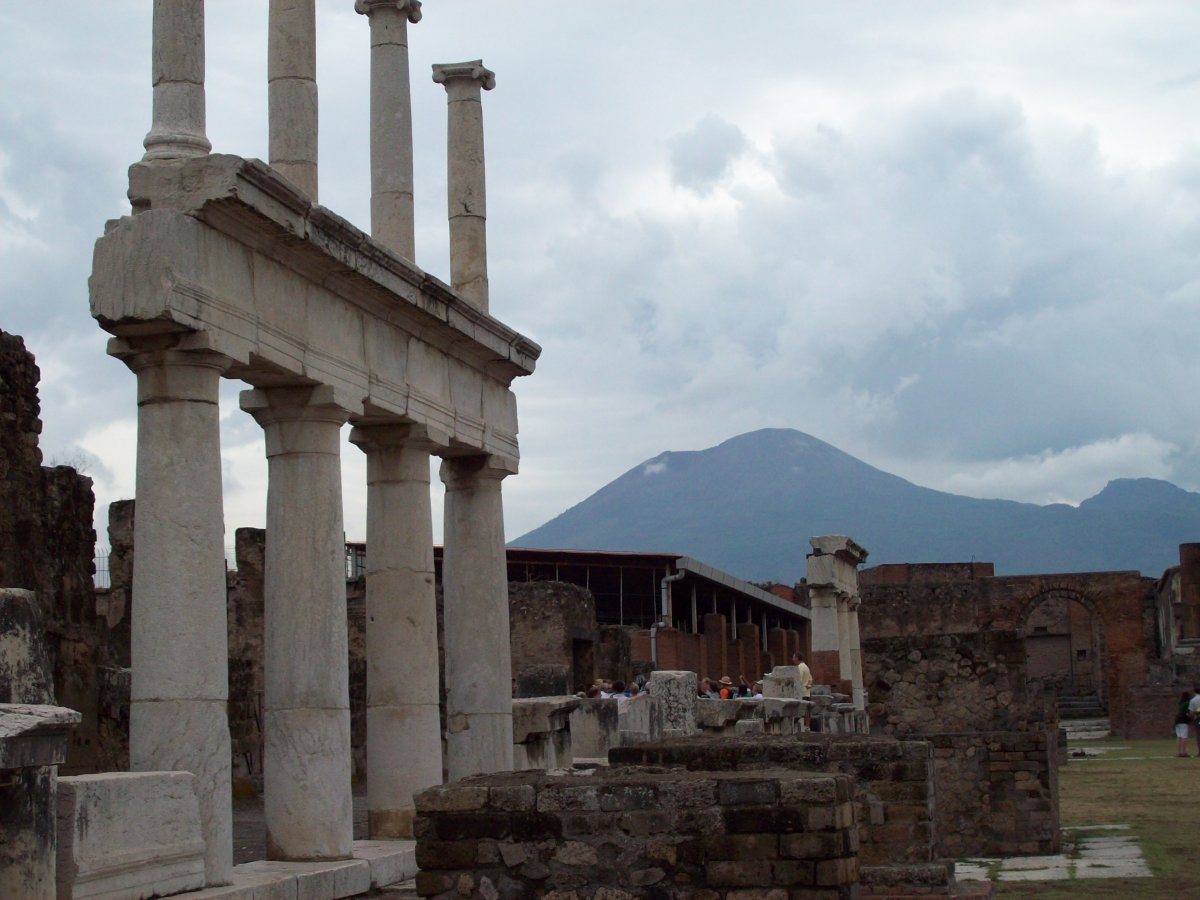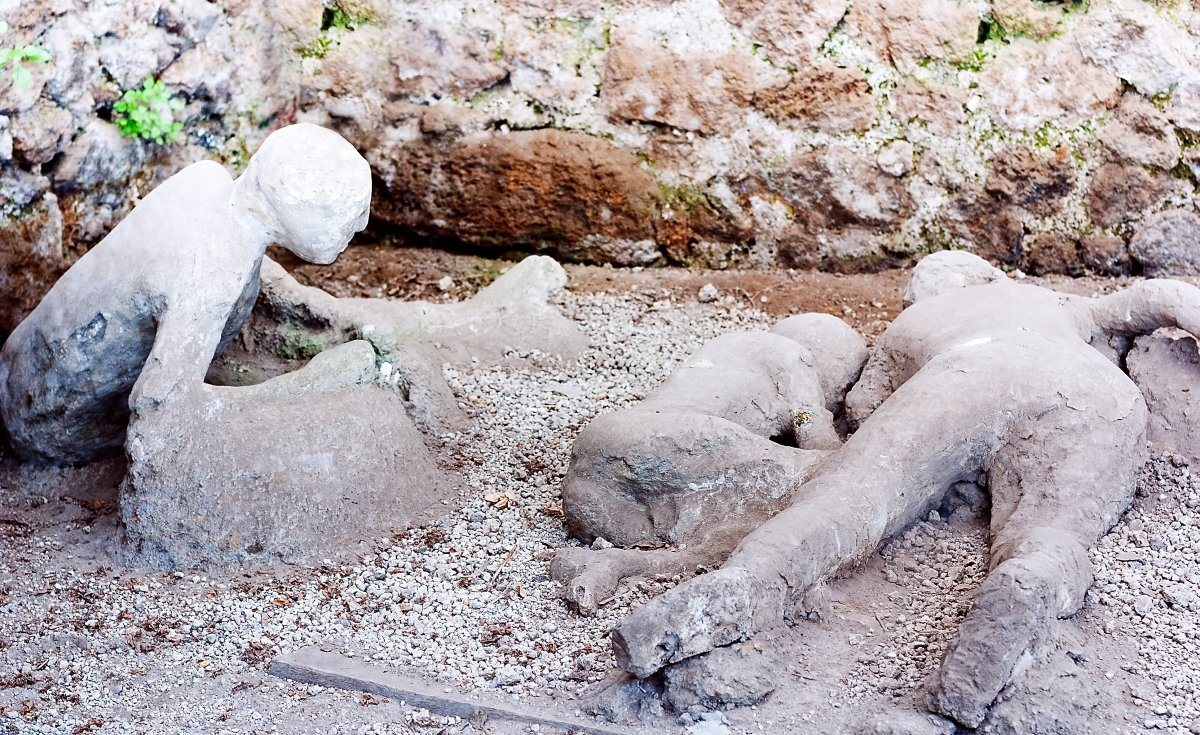 39. Lake Garda Is Simply Resplendent
Italy's biggest lake, Lake Garda has an area of about 142 square miles. The lake is so massive that it lies in three Italian provinces: Verona, Brescia, and Trento. Garda itself was formed in the Ice Age, almost 1.5 million years ago.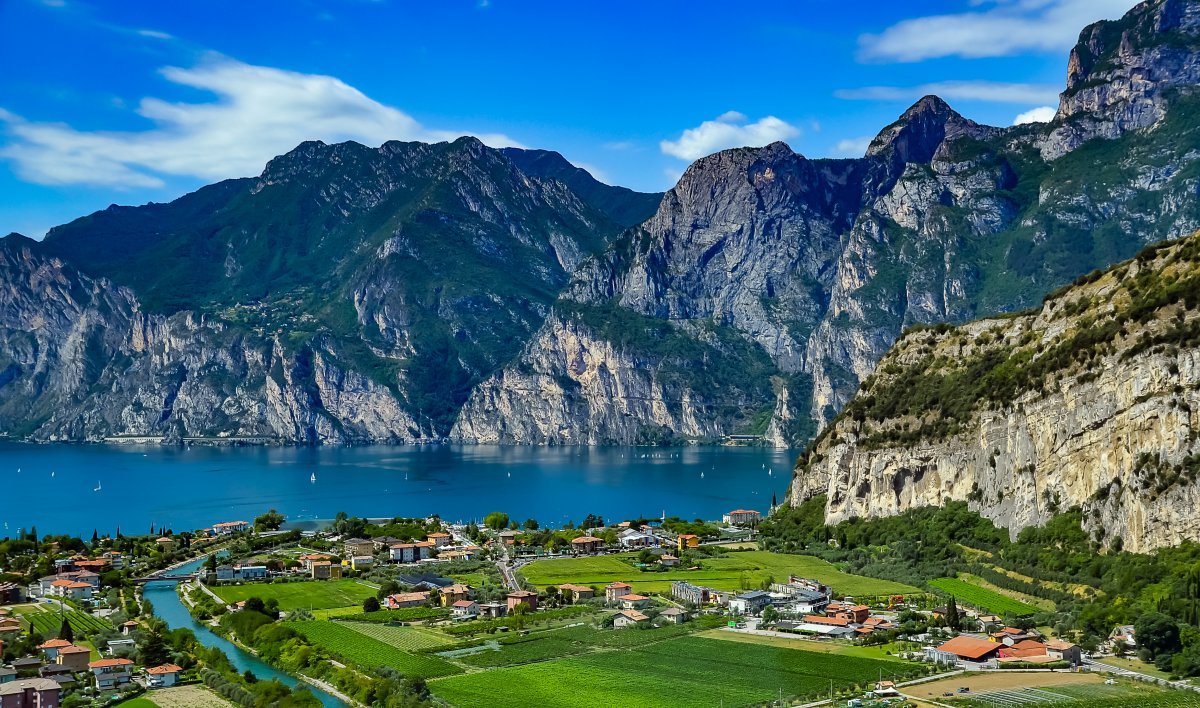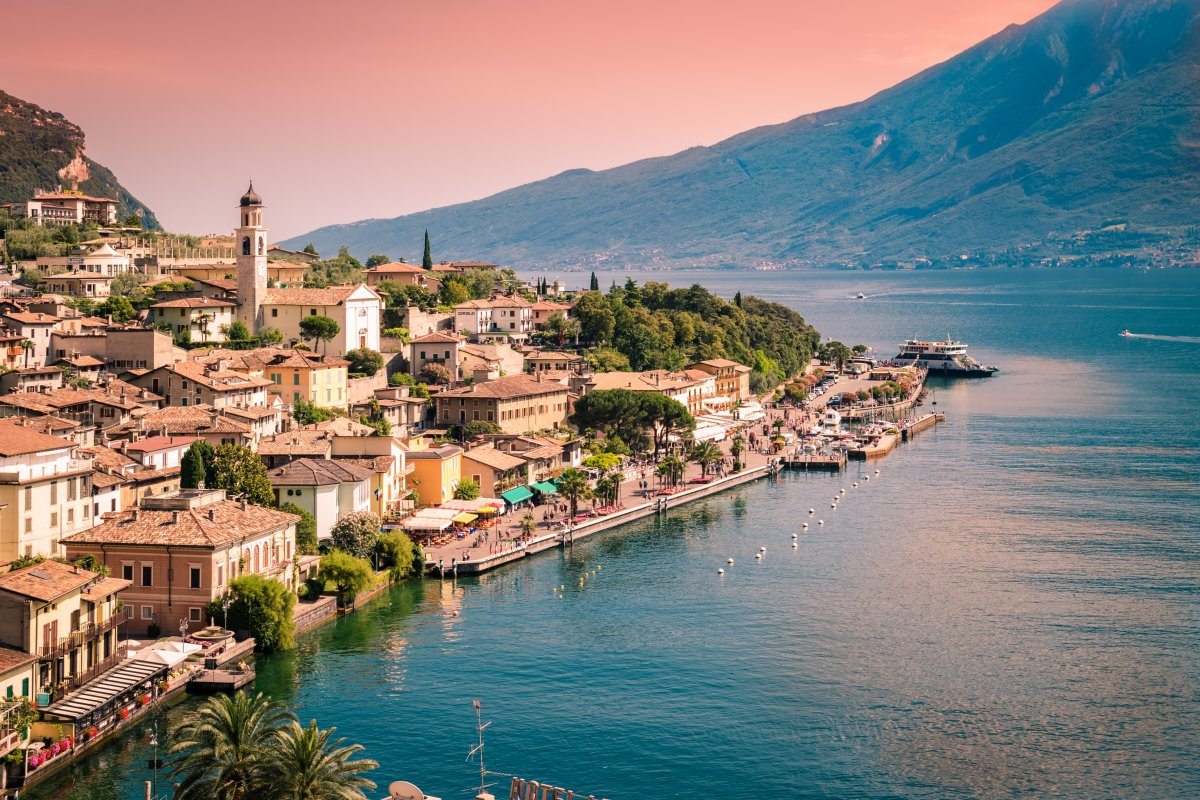 40. Lake Garda Is Home to Both Mountains and the Water
Lake Garda is surrounded by a mountain range, the Garda Mountains. It also have several islands within its borders, including five that are big enough for habitation.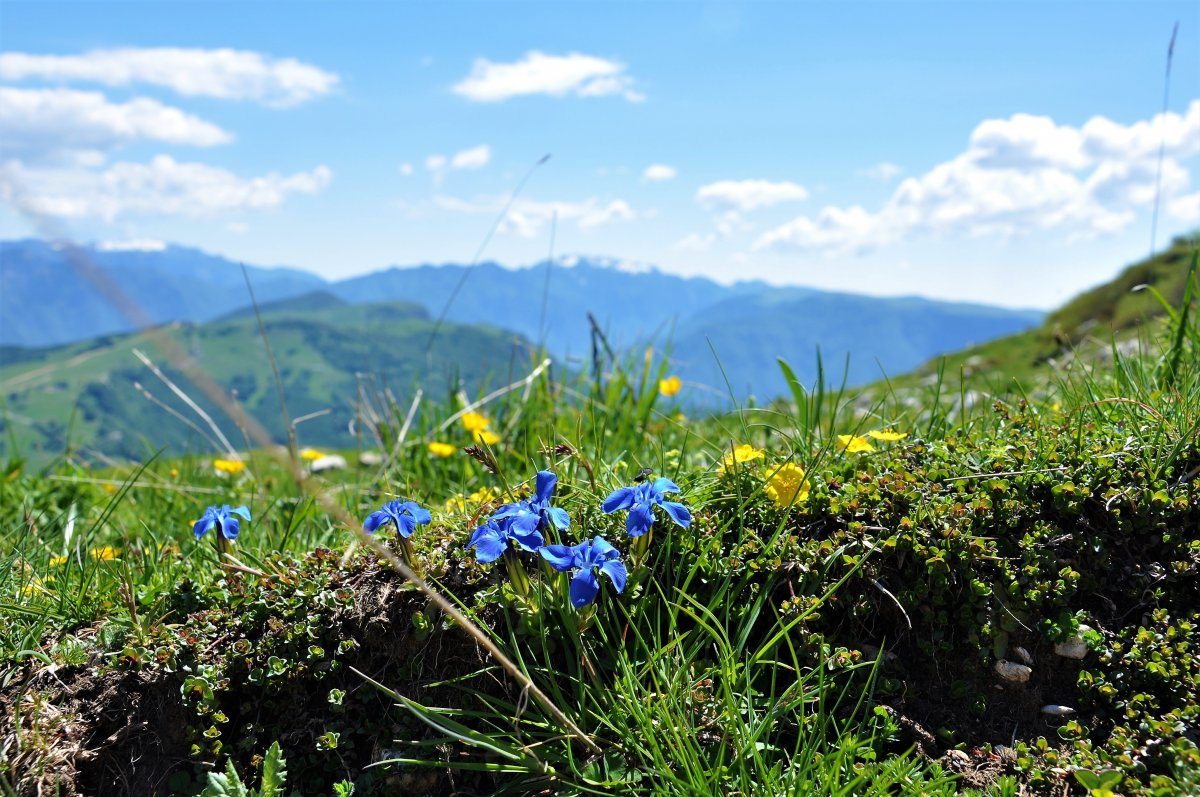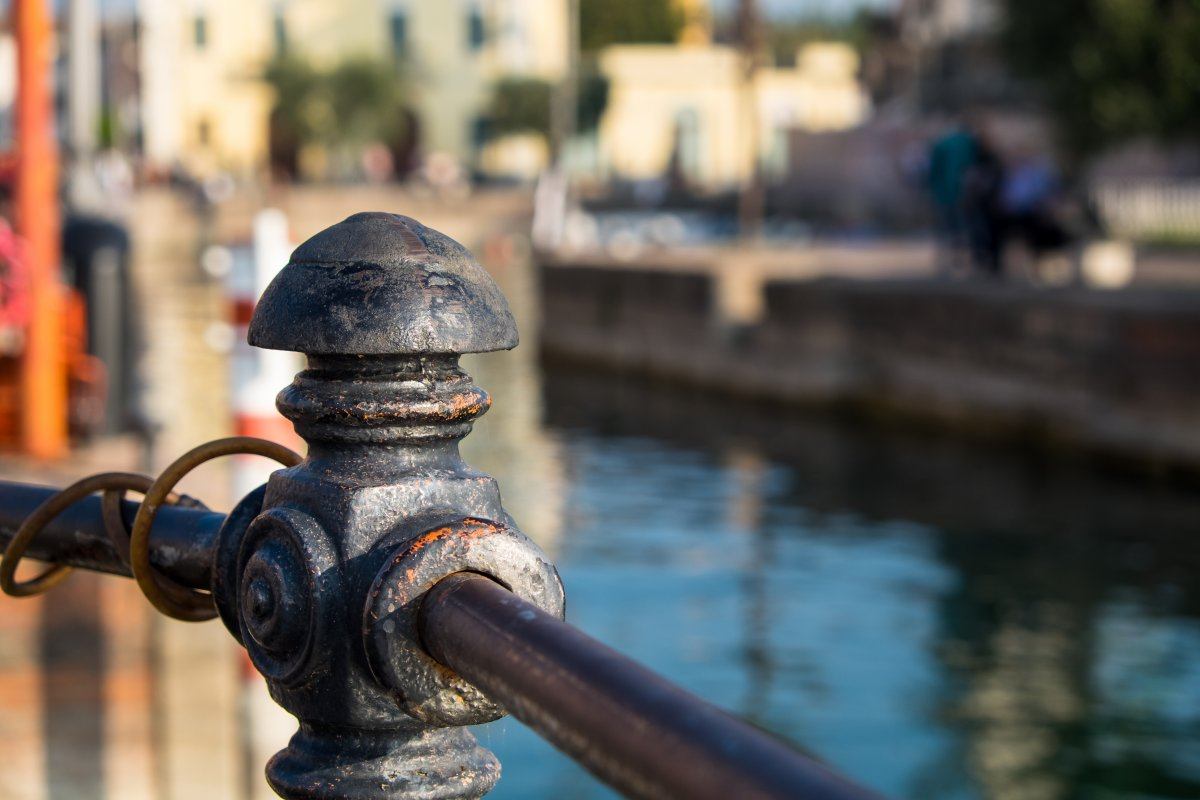 41. Capri Is Limestone
The island of Capri is a single block of limestone that runs about 4 miles in length. That slim space is a beautiful destination and an extremely popular tourist destination. In August, the island of Capri sees as many as 20,000 visitors each day.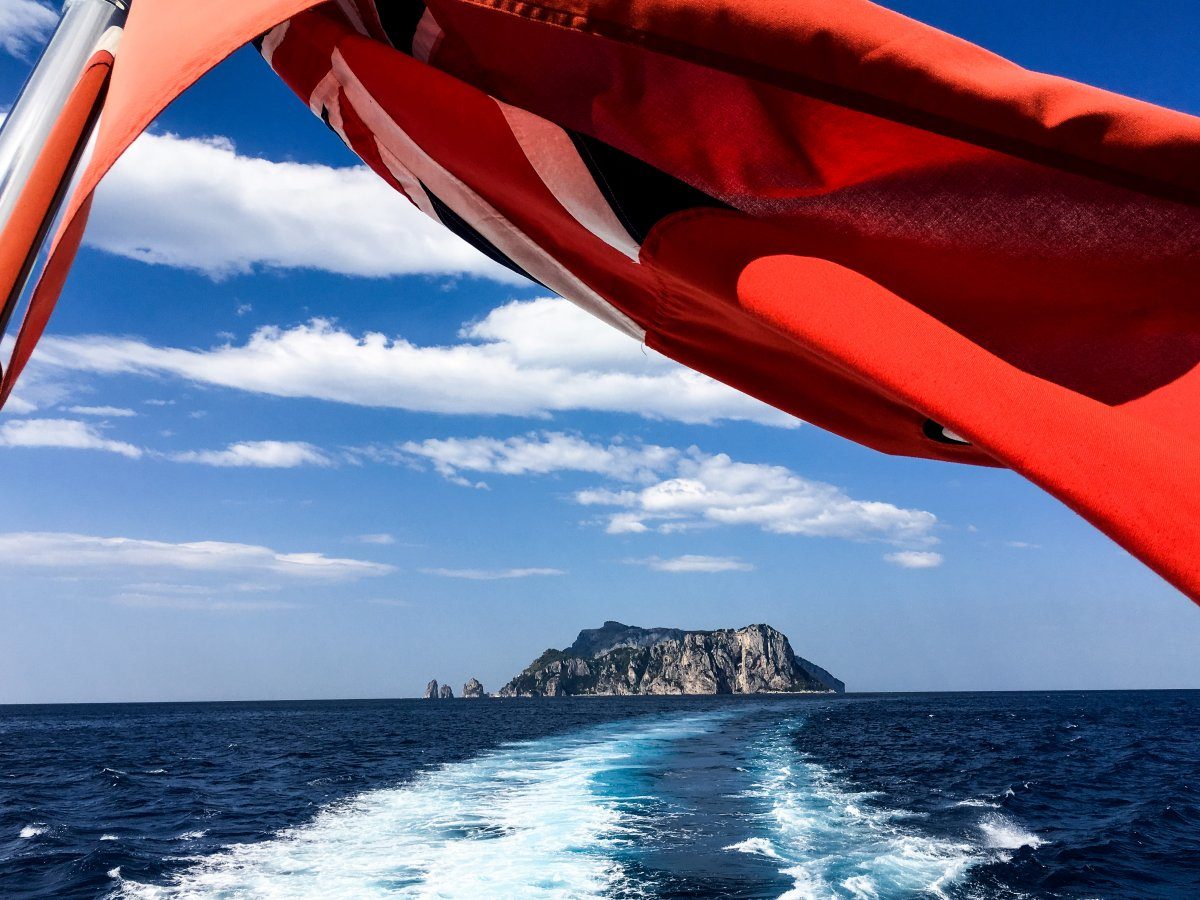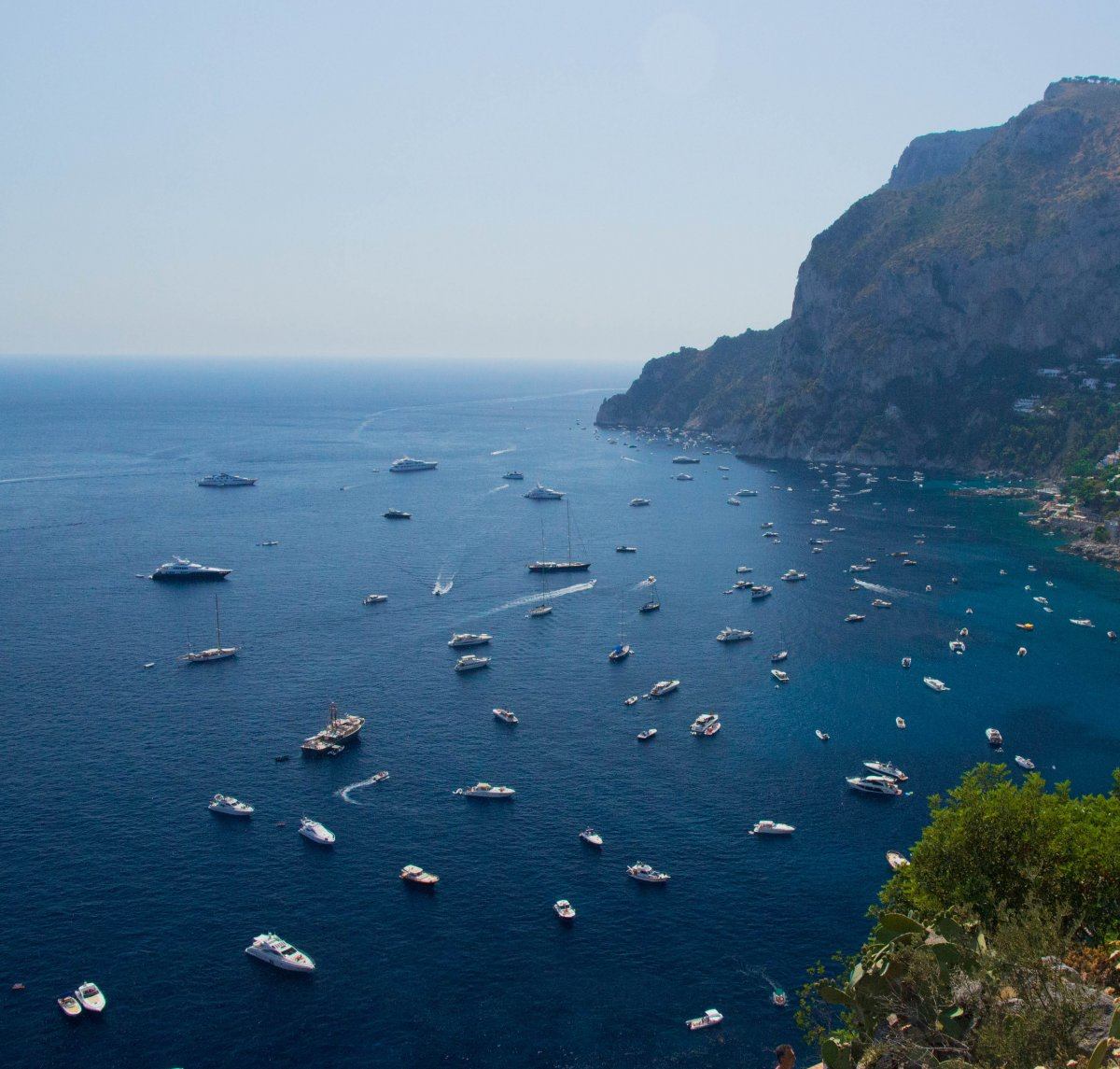 42. Several Roman Emperors Vacationed on Capri
The fascination with Capri extends as far back as Augustus, who turned the island into a resort. In 27 AD, Emperor Tiberius made the small island his home for the last decade of his life.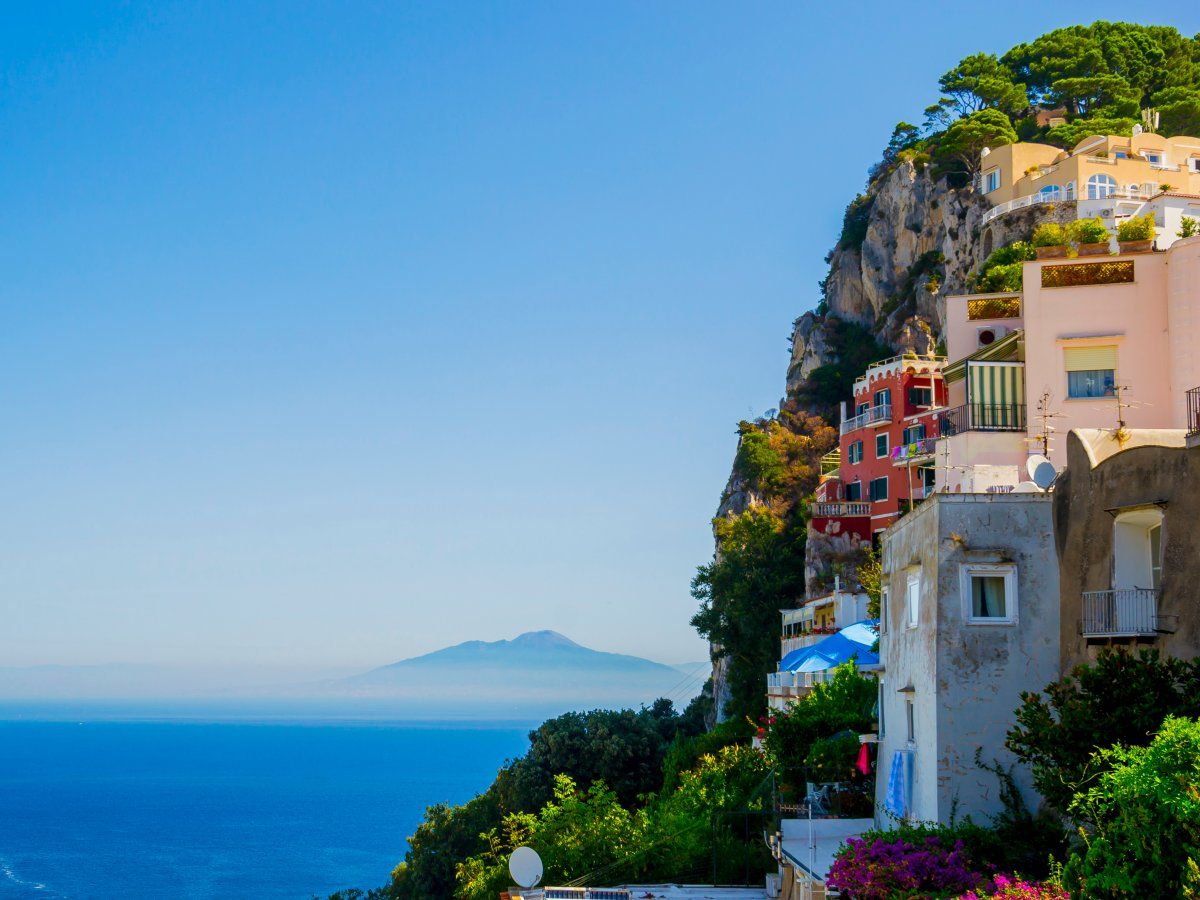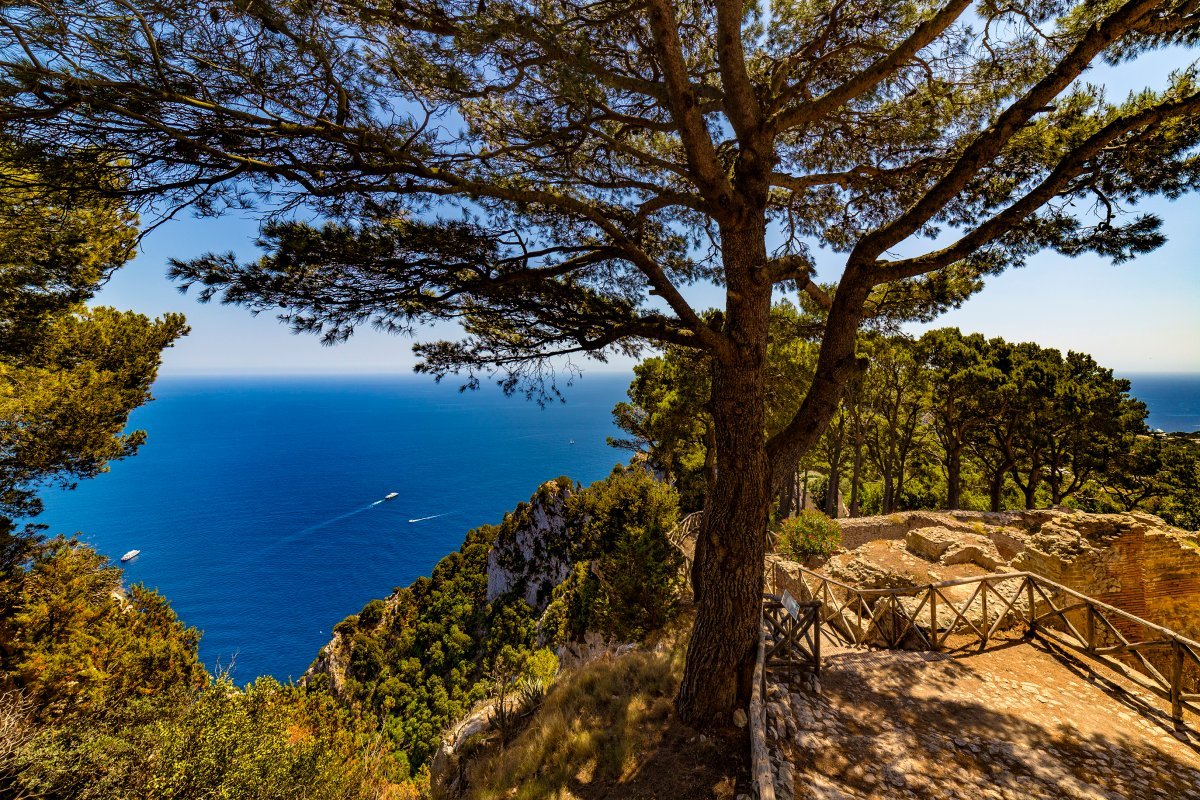 43. Verona Is a Mystery to This Day
No one knows exactly how Verona came to be. Scholars aren't even sure who named the place. That hasn't stopped this hub from being extremely important in Italian history. Today, Verona is an extremely important commercial hub that's home to several different immigrant groups.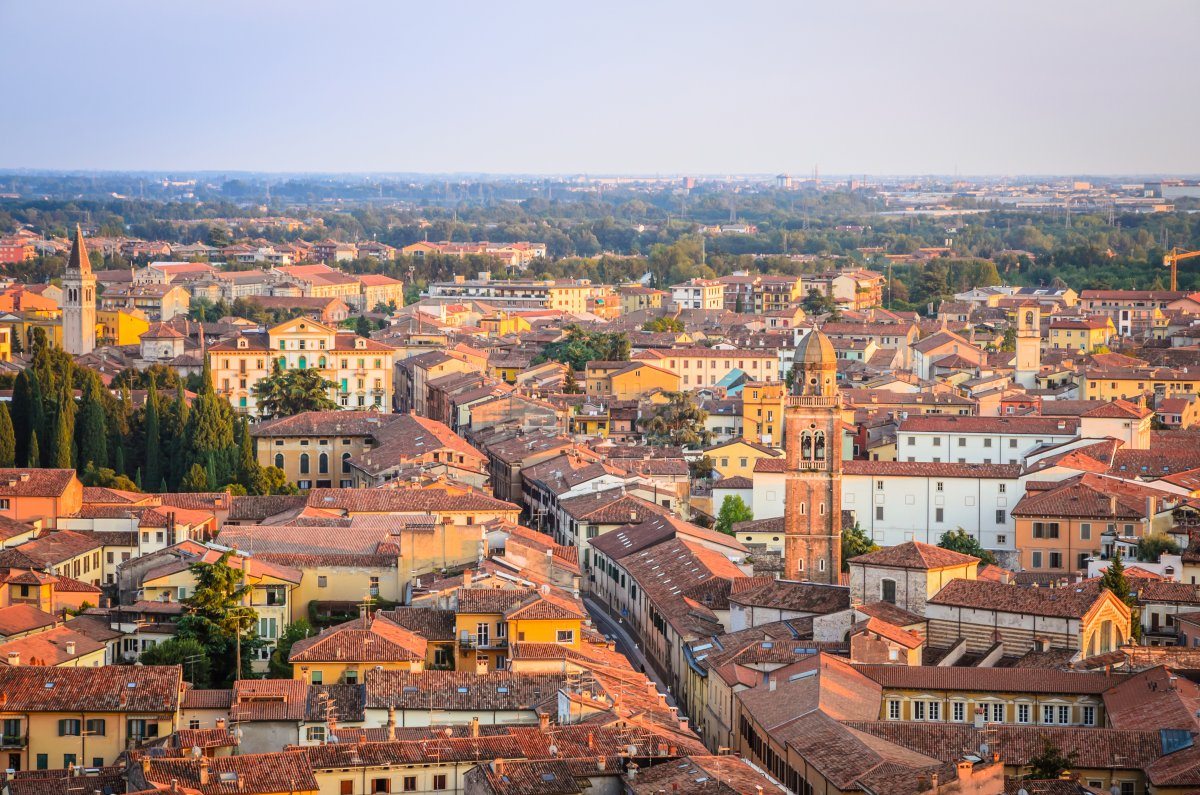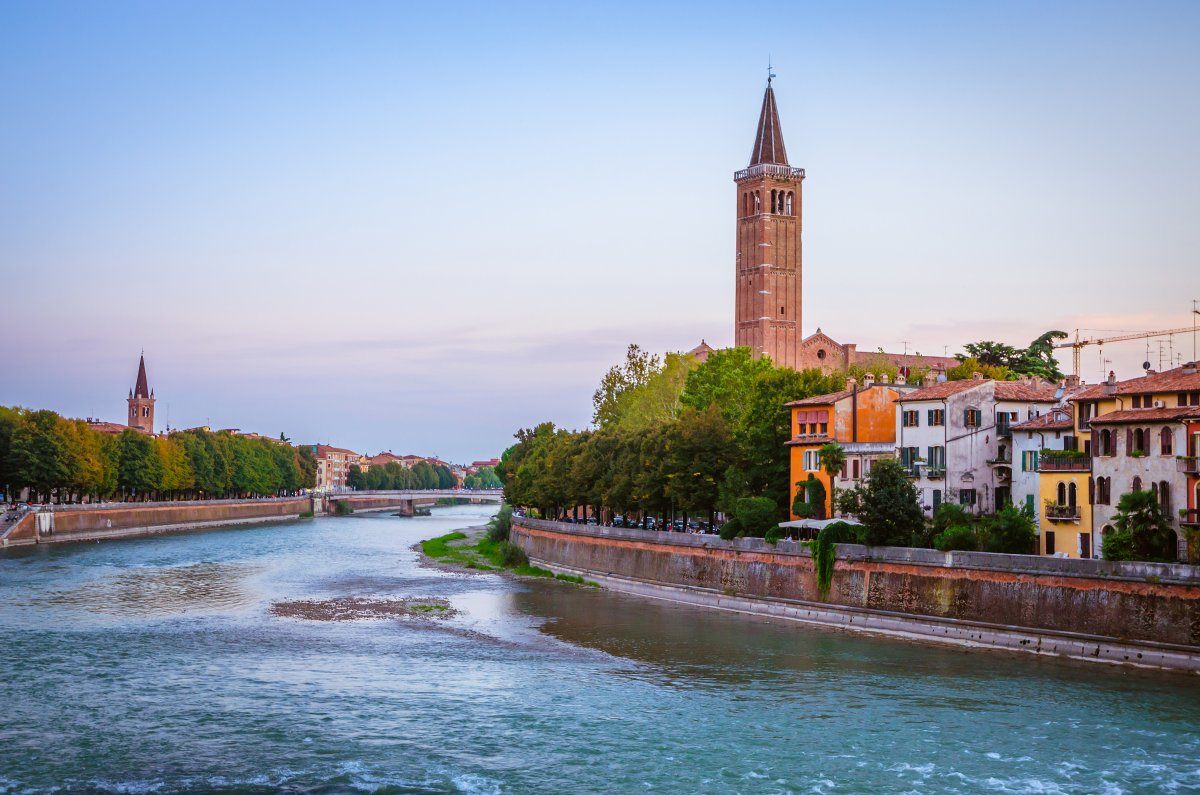 44. 'Romeo and Juliet' Was 'Ripped From the Headlines'
Of course, the most famous historical fact about Verona is entirely fictional. Fair Verona is where the story of William Shakespeare's most famous play, Romeo and Juliet, takes place. What you might not know is that the plot of that love story was inspired by a real life rivalry between two noble families in Verona.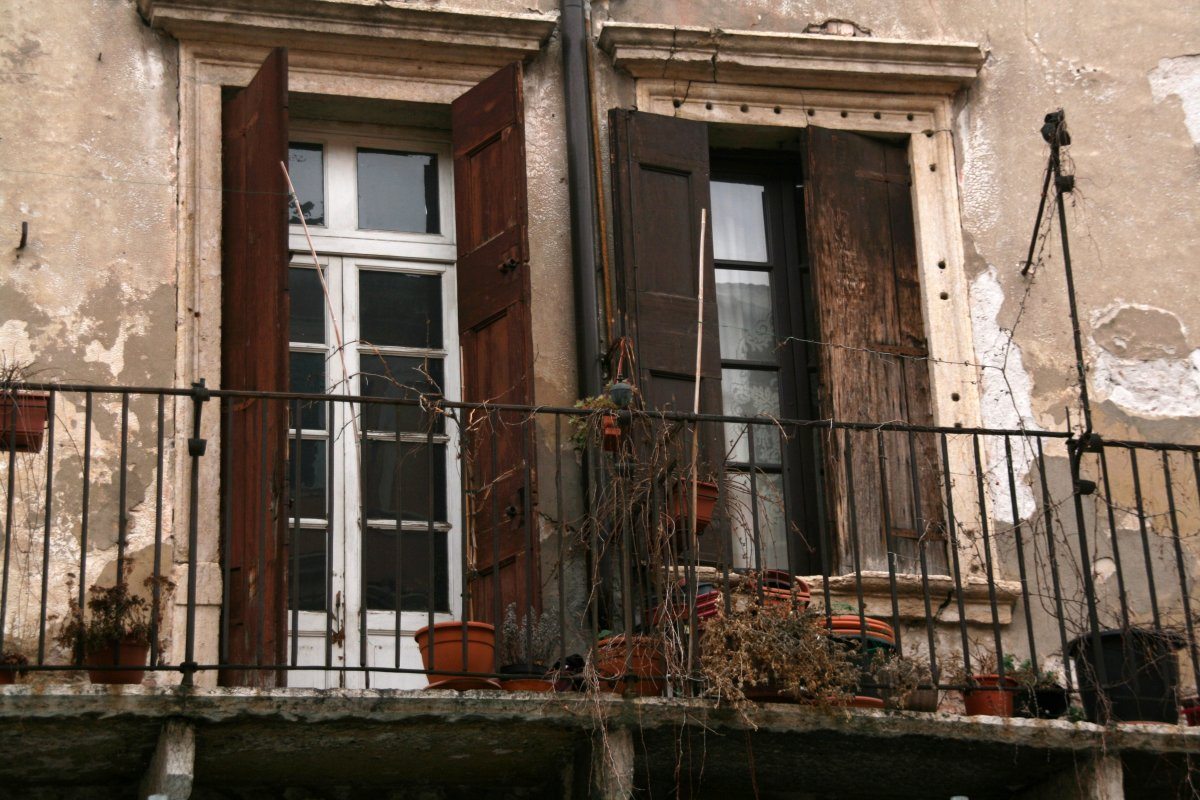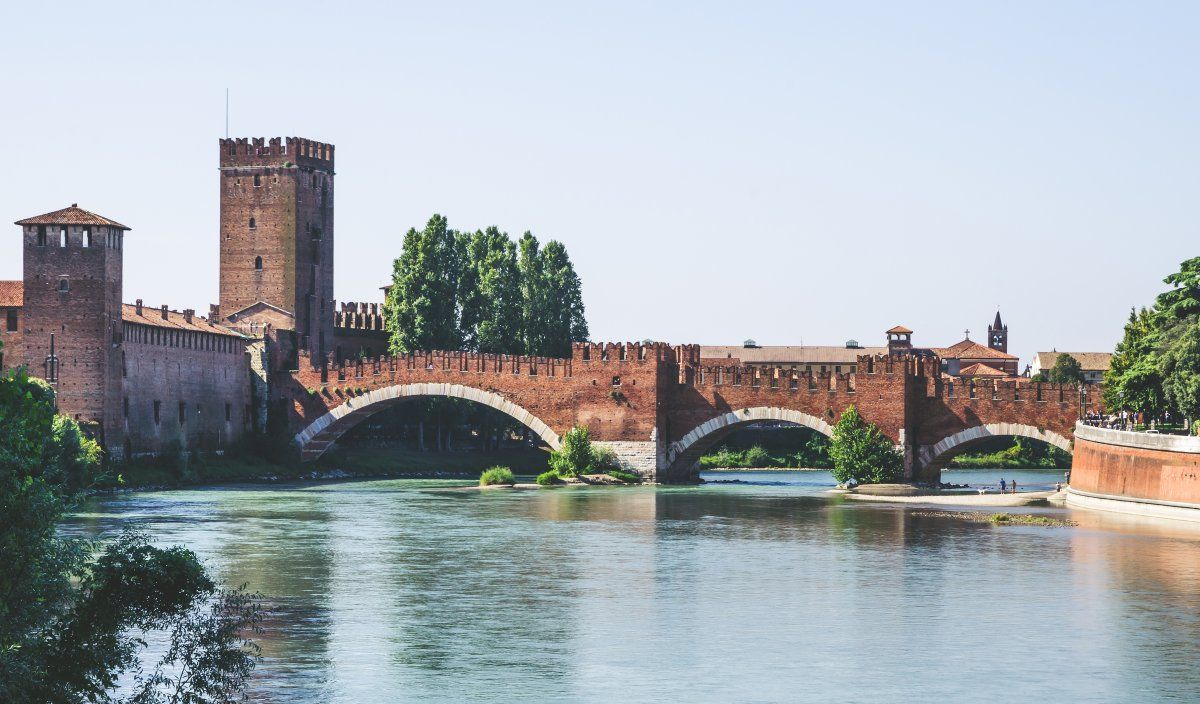 45. Sicily Is Leading the Cultural Revolution
The capital of Sicily, Palermo, has been anointed as Italy's cultural capital for several years running. Whether you're enjoying the nightlife or taking advantage of the first-rate street food, Palermo is filled with delights.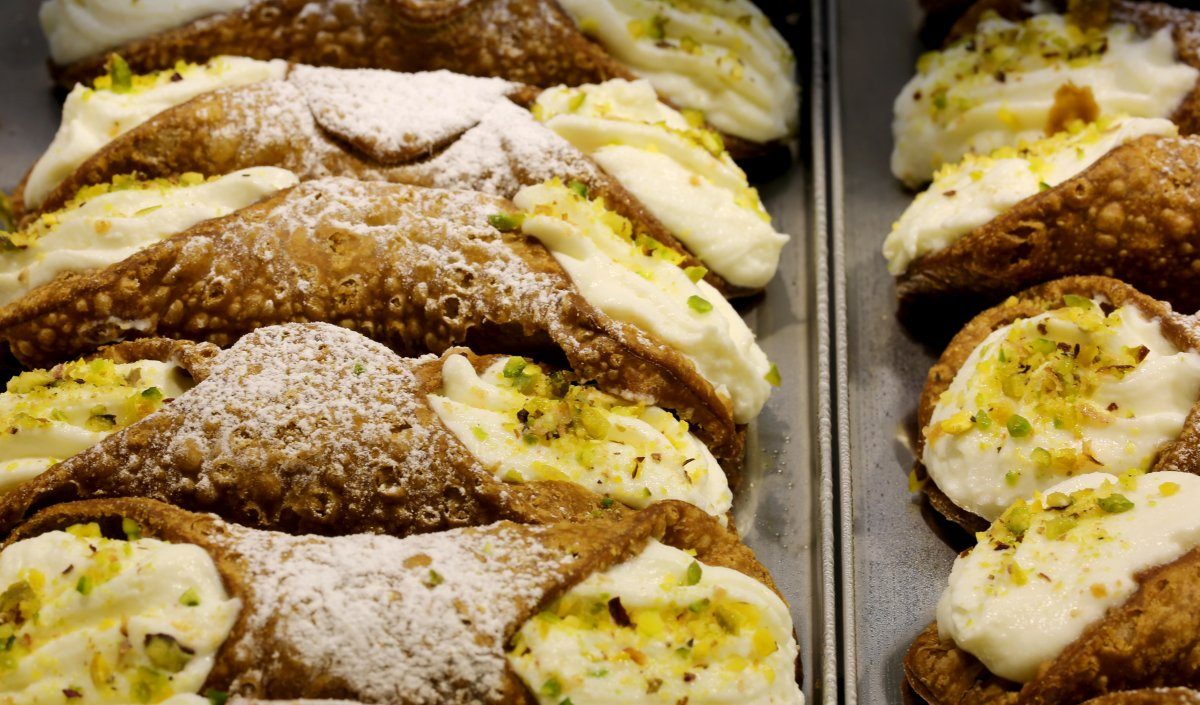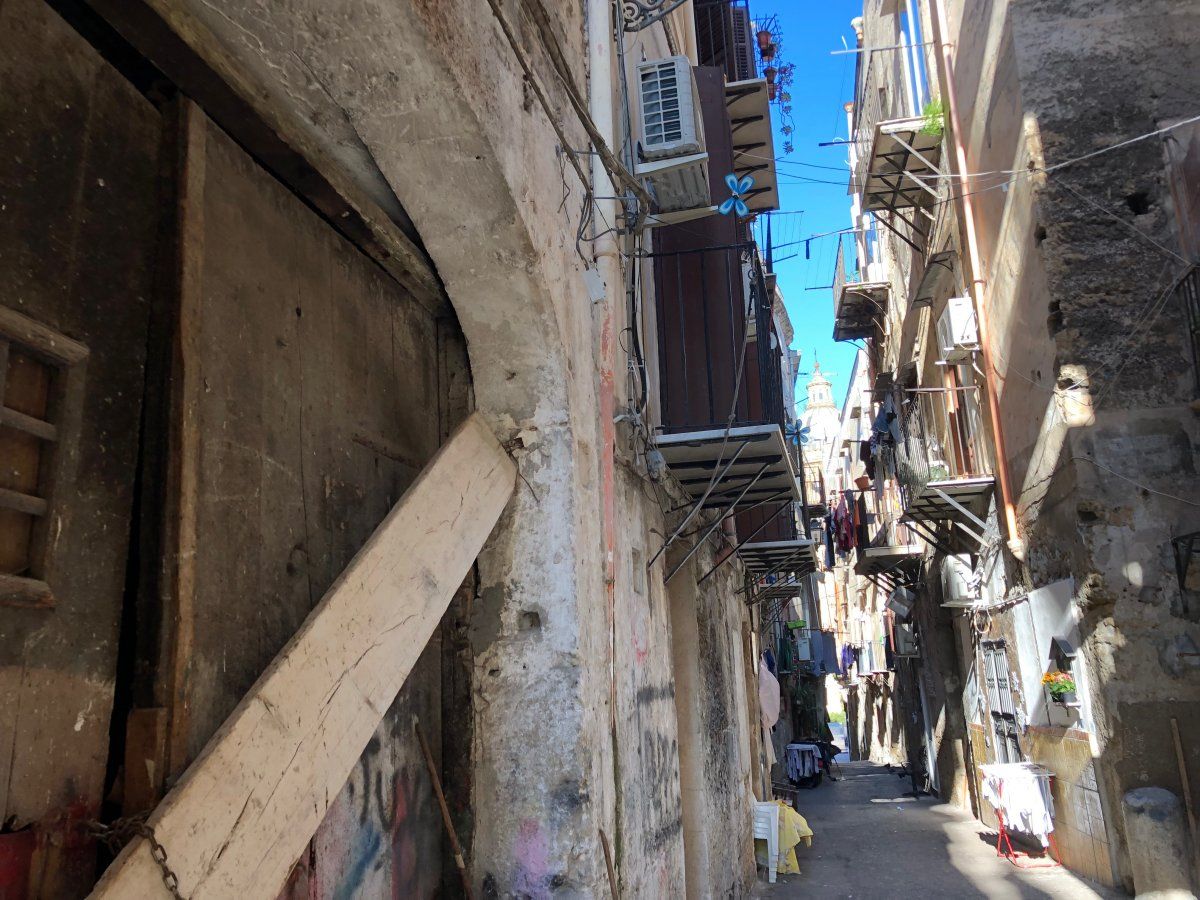 46. Sicily Is the Home of Italy's Mountains
Eighty percent of Sicily is covered in beautiful mountainous terrain. Among that land are several inactive and active volcanoes, including Mt. Etna.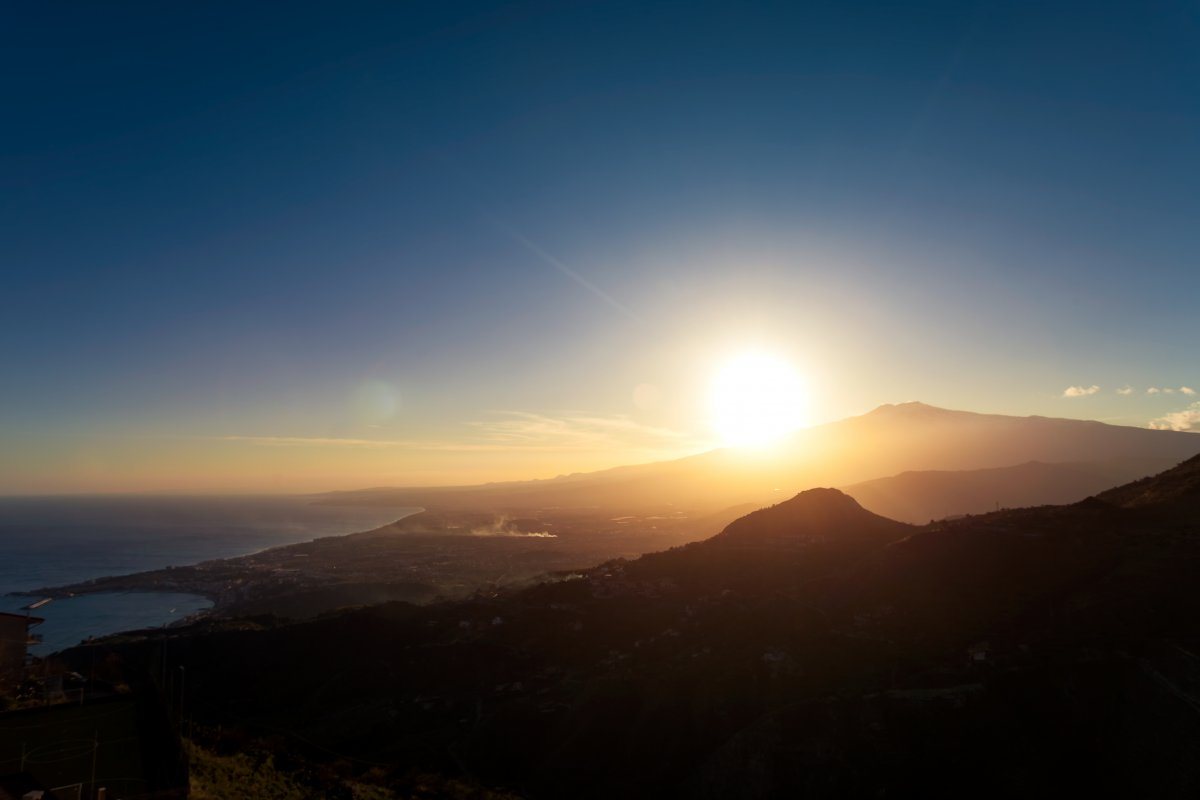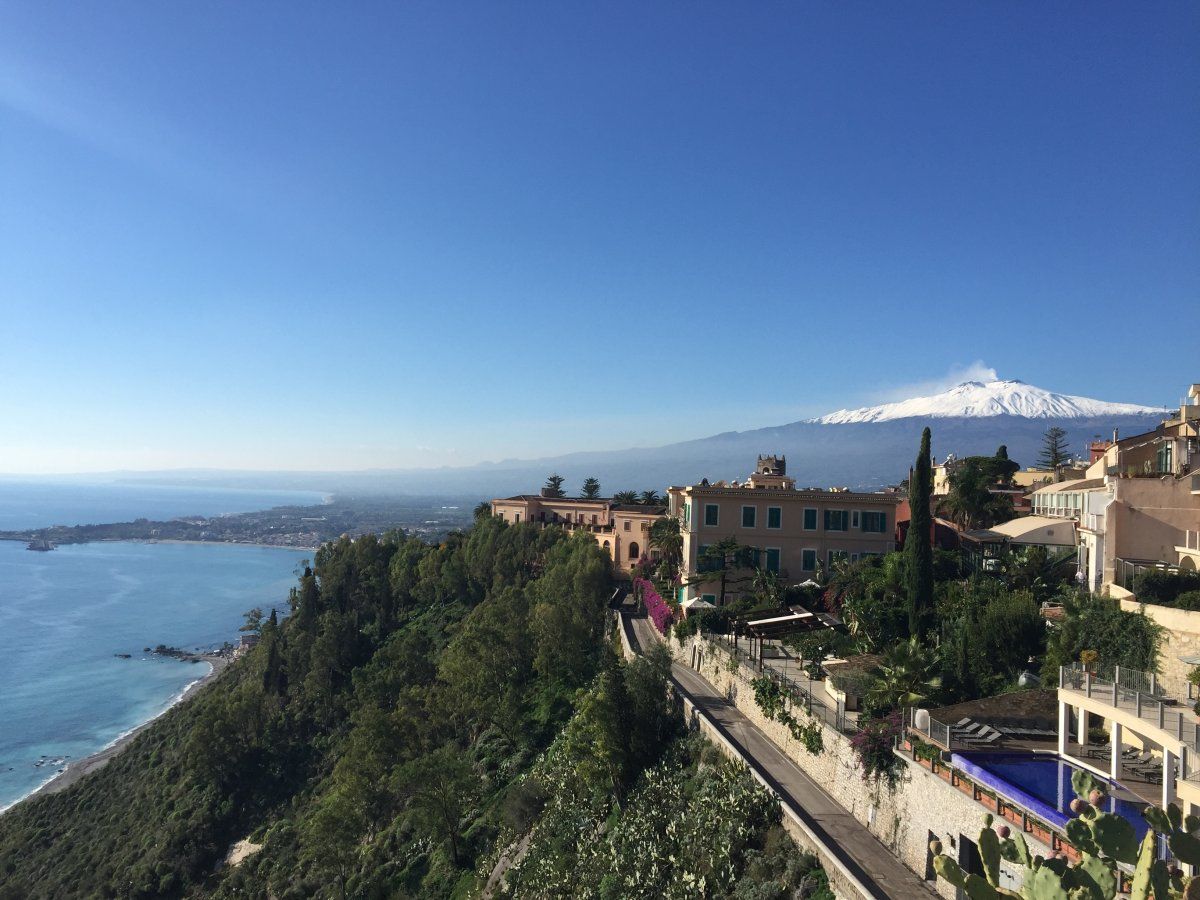 47. Three Separate Seas Push in on Sicily
Throughout its history, Sicily has been used for its immense strategic position. It sits on the border of three bodies of water: the Tyrrhenian Sea, the Mediterranean Sea and the Ionian Sea.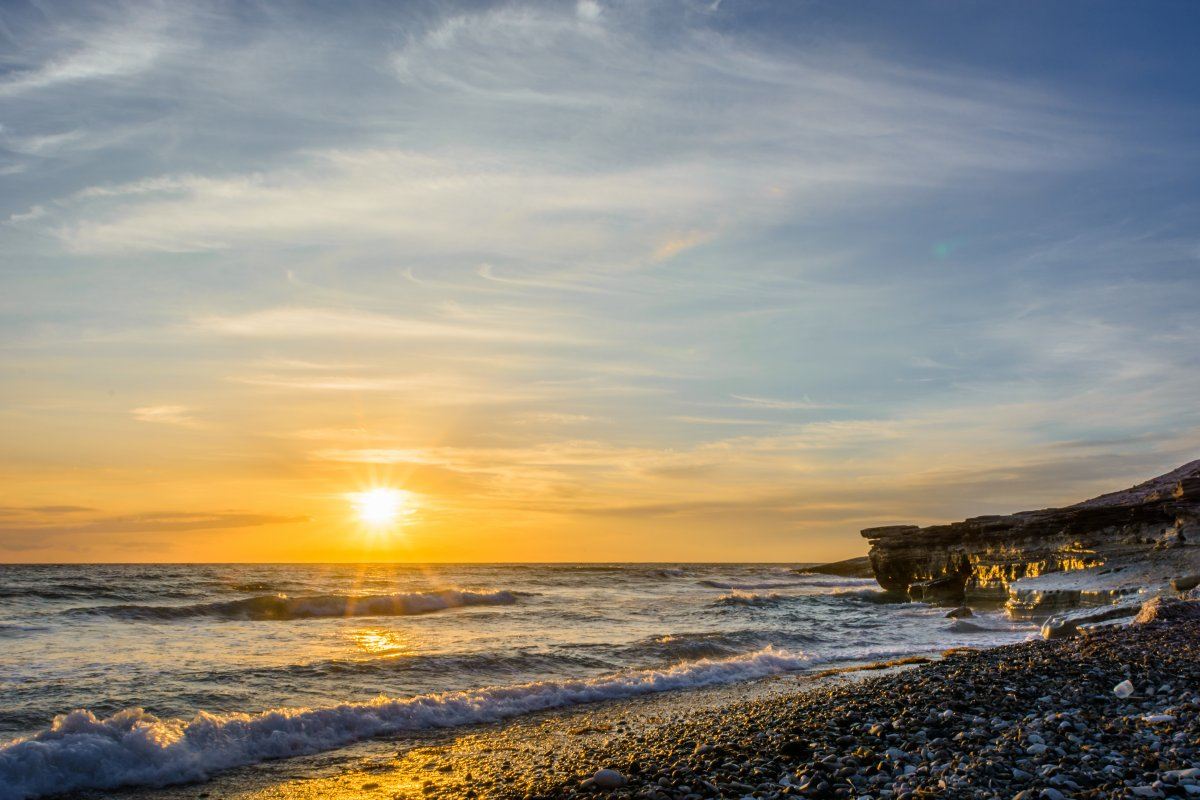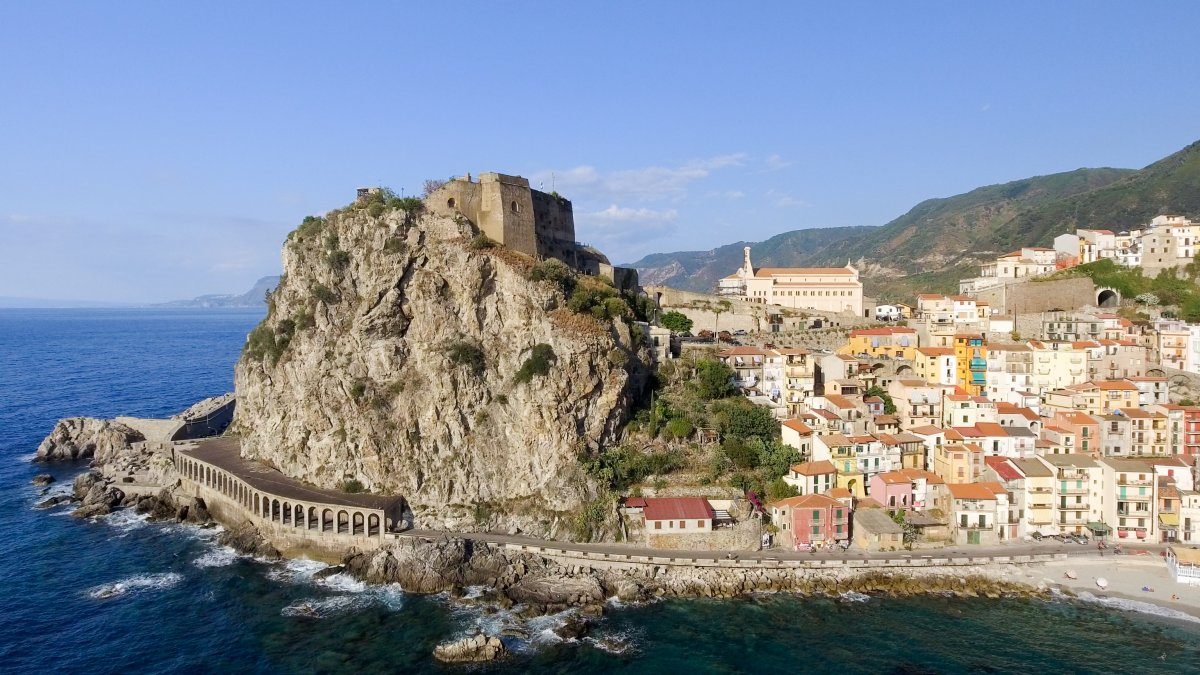 48. Sicily Is the Birthplace of the Sonnet
Though it was Shakespeare who made sonnets a household name, the form of 14-line poetry was first invented in the 1200s by Sicilian Giacoma da Lentini. From there, sonnets spread to every conceivable inch of the literary world.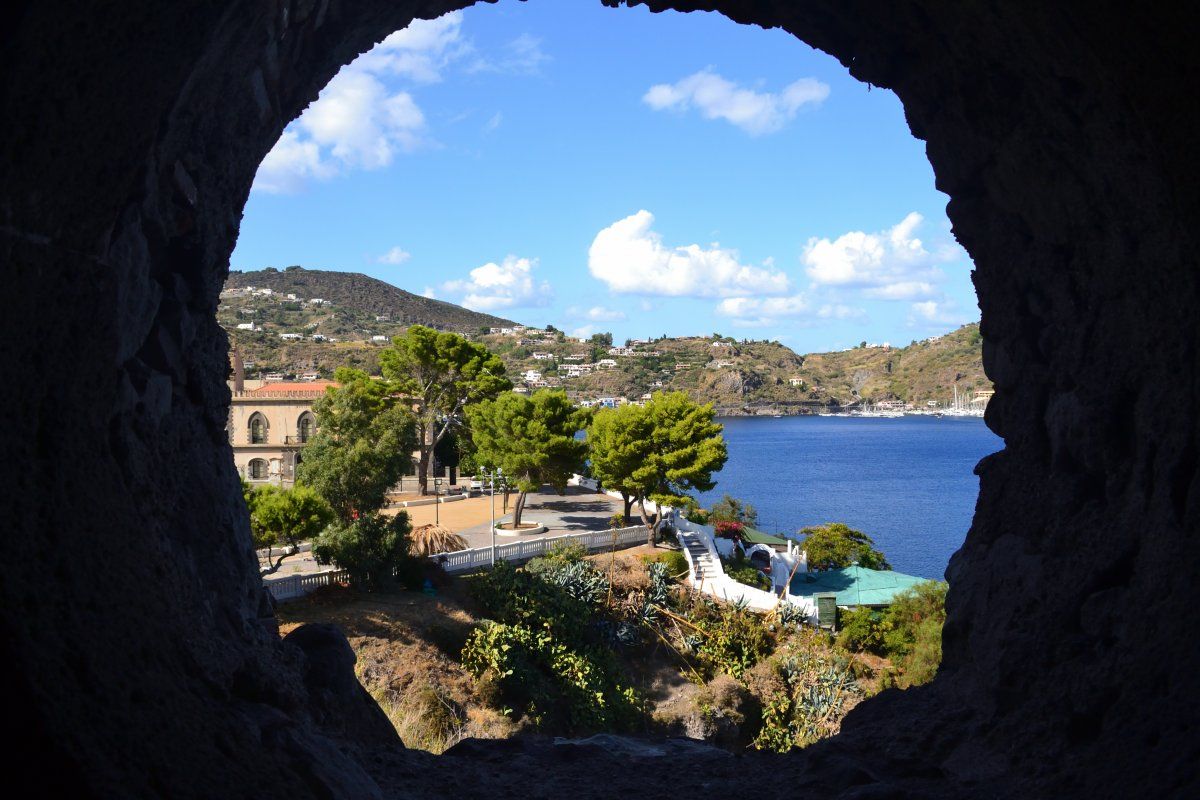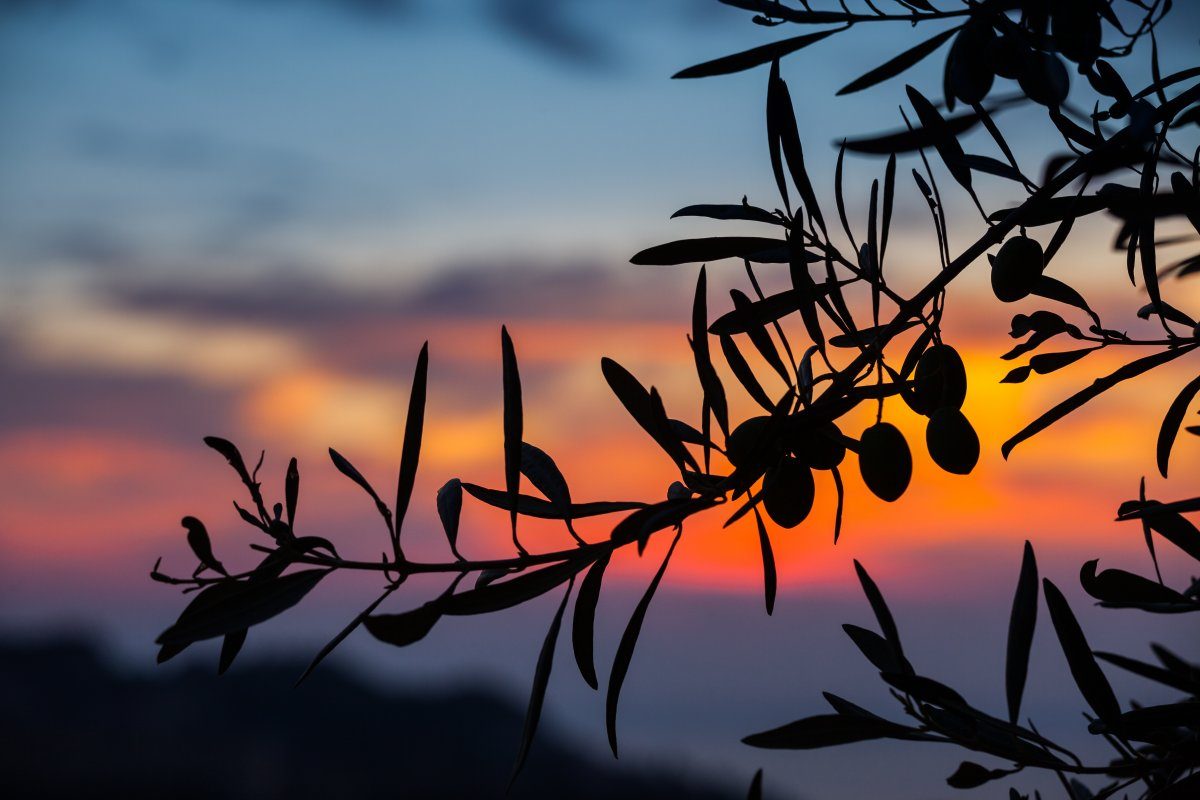 49. Lake Como Has Real Depth
Lake Como may not be the biggest lake in Italy, but it might be the most beautiful. It is 56 square miles in area and is nearly 3 miles wide at its widest point. What makes the Lake unique is its 425-foot depth, which lends Lake Como its gorgeous blue hue.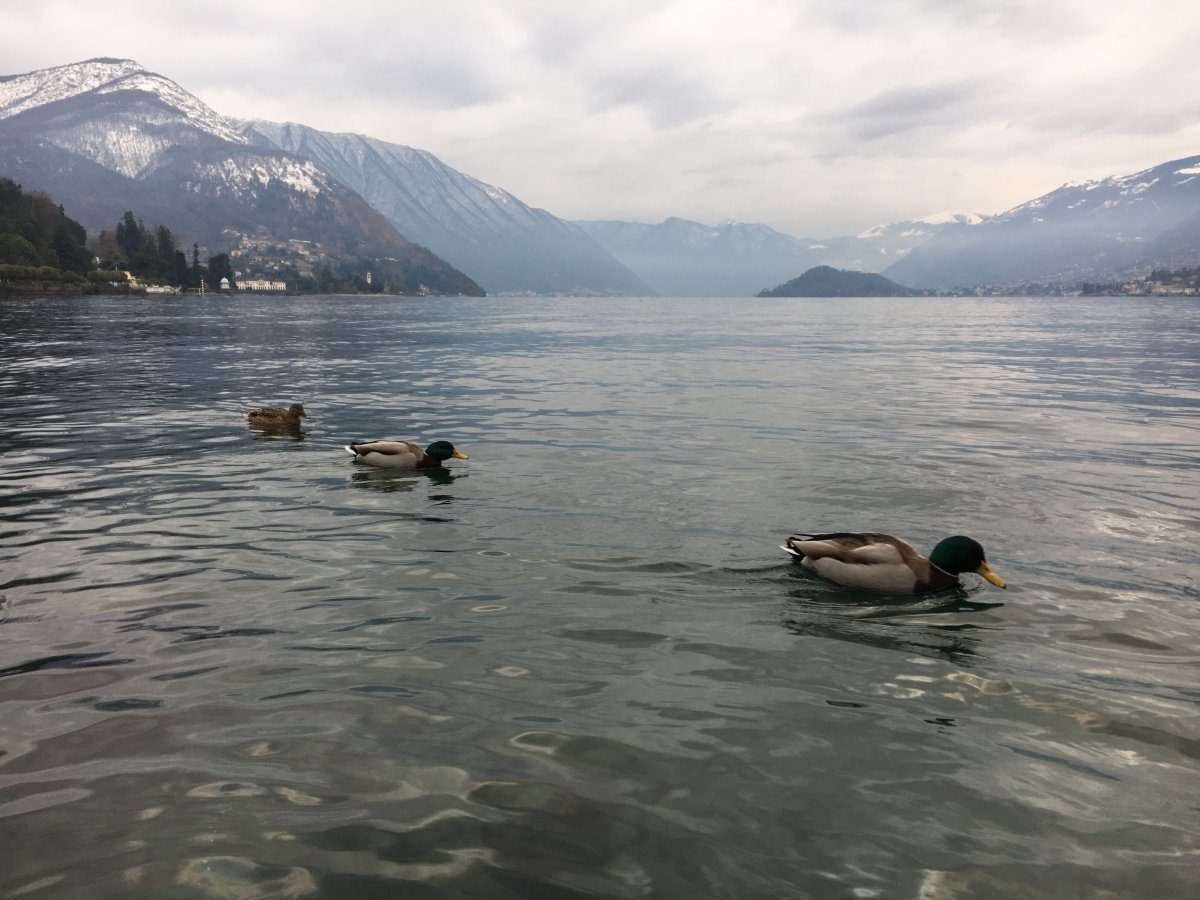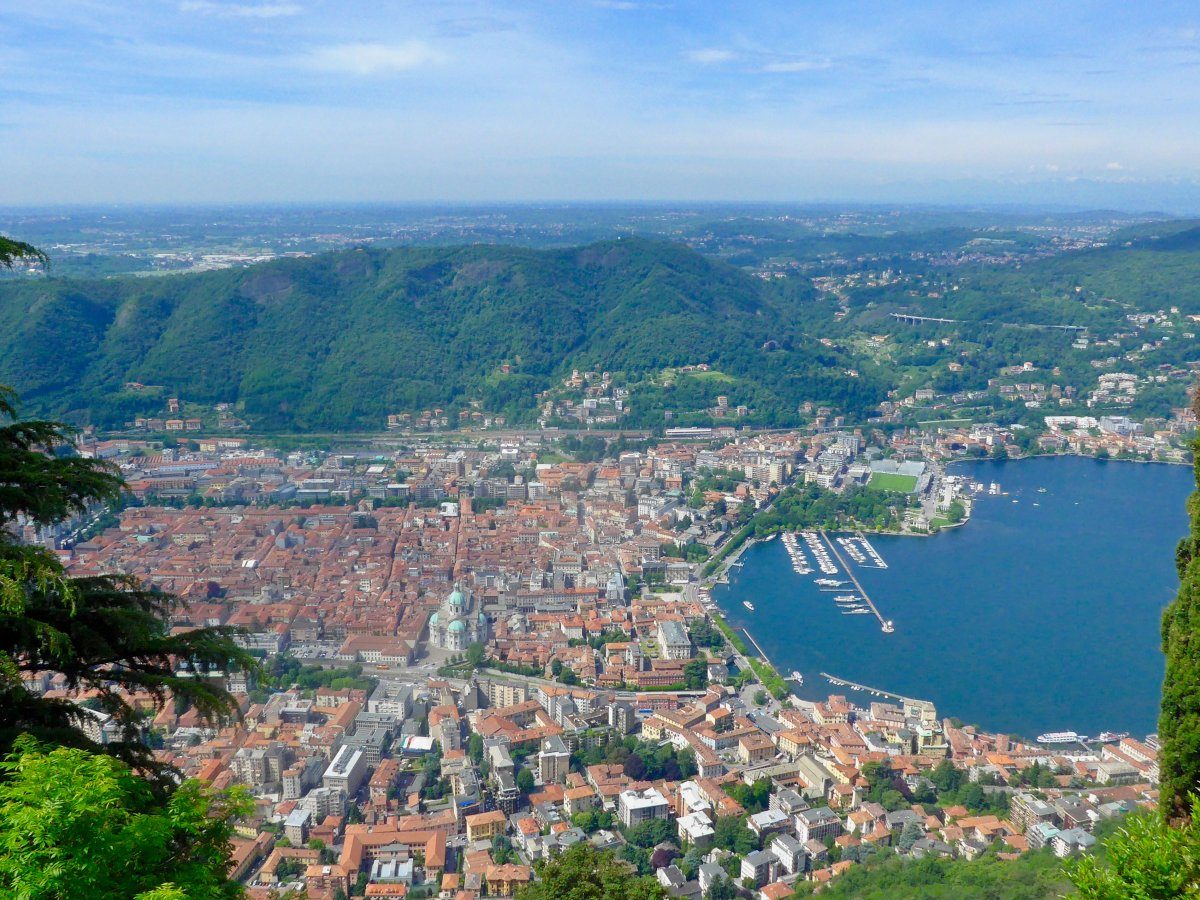 50. You've Seen Lake Como Before
Thanks to its stunning scenery and gorgeous architecture, Lake Como has appeared in several big budget movies. It was the place where Anakin married Padmé in Attack of the Clones. There were also several scenes from Casino Royale shot on Lake Como.