Wales boasts some dramatic natural landscapes that are uniquely suited to active outdoor pursuits. New Zealand gets all the fame for being an outdoorsy haven for adventure seekers, but off-the-radar Wales has a lot to offer in this department too. It's a surprisingly stunning, slightly quirky country with a range of world-class sporting options – including a few that are a bit off the wall. Check out these 10 sports, some weird and some wild, that you should try when in Wales.
1. Bog Snorkeling
You may not see this event in the Olympics any time soon, but "bog snorkeling" is developing a bit of an international following. It began, as many wacky ideas do, over a few pints at a Welsh pub. The World Bog Snorkeling Championship takes place each August in Powys, in the Waen Rhydd Peat bog not far from Llanwrtyd Wells. Participants don snorkels, fins and optional wet suits to cavort in a wet and muddy bog trench, completing two 55 m lengths using only legs to propel forward. Over 200 entrants compete in mens, ladies and junior categories, with plenty more spectators cheering on the mucky fun. A mountain bike bog snorkel has recently been added to the challenge.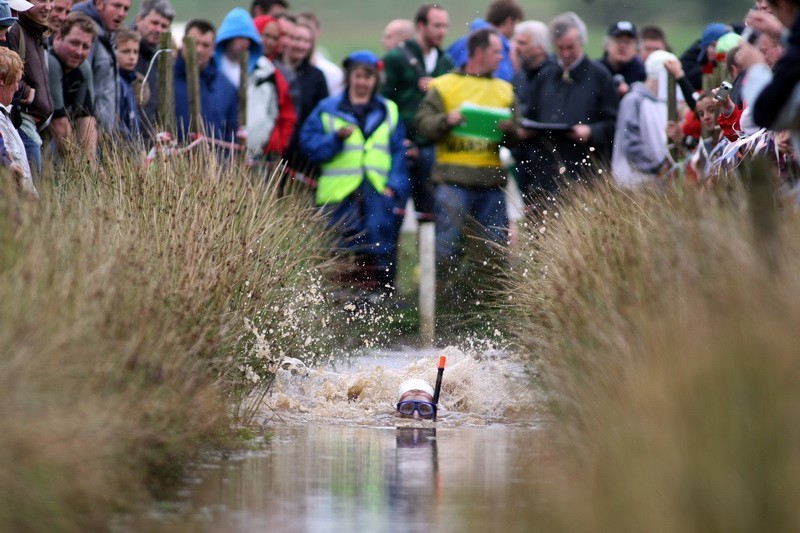 2. Coasteering
Pioneered in Wales, coasteering is a high energy adventure sport involving swimming, rock scrambling, cave-exploring, cliff jumping and other exhilarating actions to traverse a coastal terrain both in and out of the water. The Welsh cliffs and coastline around Pembrokeshire, Anglesey, Glamorgan and the Gower Peninsula are ideal for this kind of adrenaline rush. There are several outfitters in those areas that can arrange full or half day guided excursions that can be geared from novice to expert ability levels, and by all reports it's an absolute blast. Respect and education of coastal ecology is an offshoot of this pursuit, and safety is paramount. Helmets and wetsuits are provided, but you have to muster up your own courage to take the plunge.
3. Man vs. Horse Marathon
If competing against mere humans is no longer a challenge for you, why not try upping the ante to vie against a horse? The Man vs. Horse marathon is in its 35th year, pitting two legs against four in an arduous 24 mile trek through the hills and dales, forests and countryside around Llanwrtyd Wells (of bog snorkling fame) in mid-Wales. Speed, agility, strength and stamina are put to the test as equestrian riders and runners both manoeuvre the course. At some points along the varied trail the animals clearly outpace the humans, but man has an advantage on some of the steeper ascents. Both species have been victorious throughout the years.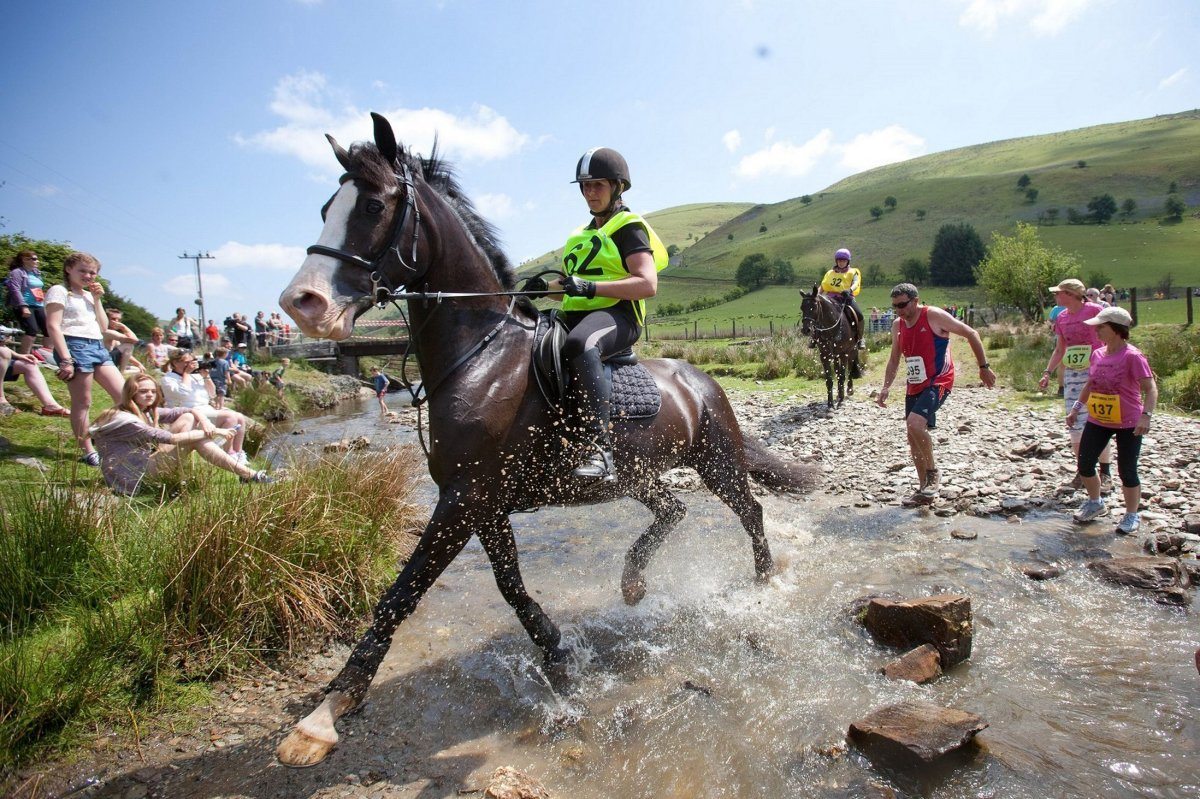 4. Mountain Biking
Wales has established itself as a mountain biking mecca. There are about 600km of natural trails, purpose built single-tracks, downhill tracks, all weather trail centers, freeride hotspots and skills parks throughout the country, many around the breathtaking Brecon Beacons. There's something for all ability levels, from beginner paths for families to pro racer challenges, many with uplift services so you can focus on the downhill rush. Passionate pedalers should try Coed-y-Brenin, Antur Stiniog and Afan Forest Park for a wide range of cross-country treks and back-country trails featuring all the jumps, pumps, berms and rollers you could ask for.
5. Kiteboarding
With its lengthy coastline and steady breeze, Wales is an ideal setting to try kiteboarding (also known as kitesurfing). This relatively new watersport is a combination of wakeboarding, windsurfing and paragliding. It's like surfing with a windsock above you, so you can catch some air as you carve through the water. There are several reputable kiteboarding schools around Porthcawl, Swansea, the Gower, Tenby and Angelsey where you can learn the basic skills in a day or two. While the temperature might not be as comfortable as the Caribbean, a wetsuit or drysuit will keep you out on the Welsh waters for an exhilarating day harnessing the wind and the waves.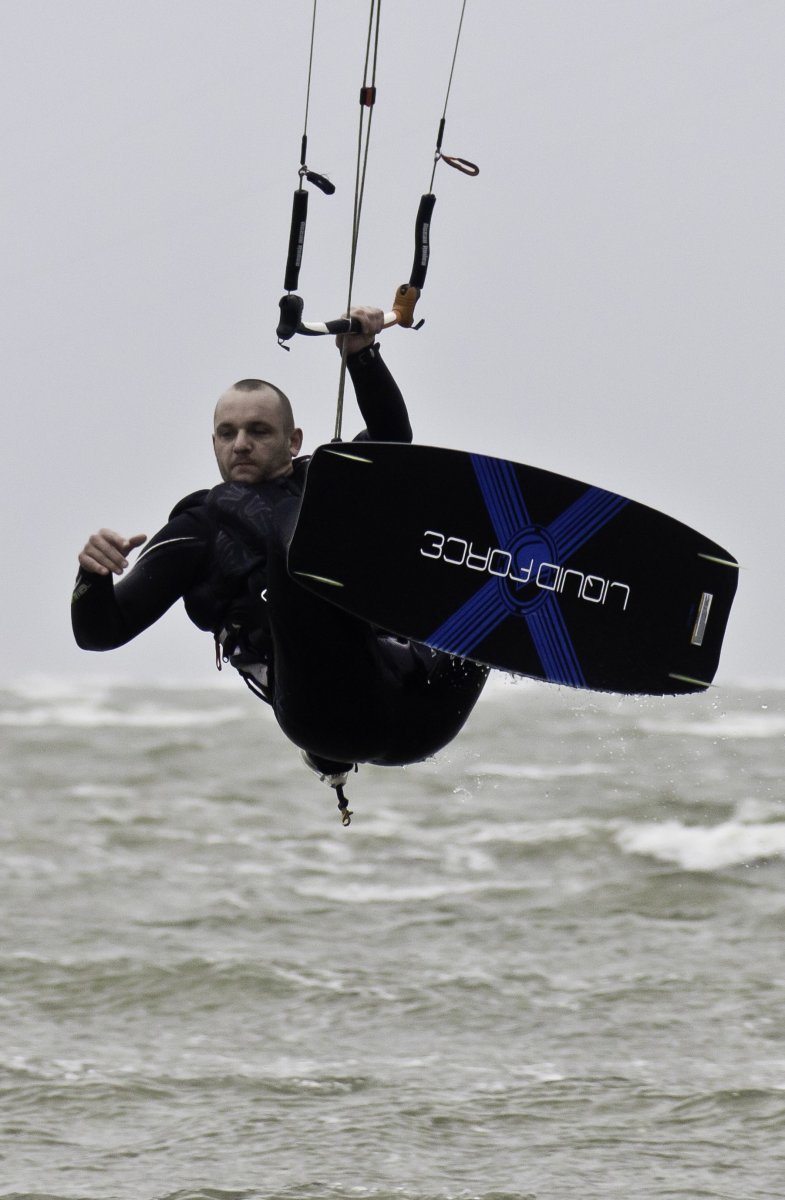 6. Surfing
You don't usually think of Wales when you think of catching a rip curl, but the Gower Penisula in South Wales is a well-respected spot for both beginners and seasoned surfers alike. There are some stunning sandy beaches, rocky coves and reefs in the area and there are plenty of surf schools around to help you get up to speed in the sport. Llangennith is one of the most popular surf spots in Britain, famed for its wave action around the Three Peaks. Caswell, Llangland and Rhossili Bays all have consistent breaks and decent swells at high tide. Head to Mumbles for the après-surf action around here. In north Wales, Hell's Mouth has the best known break.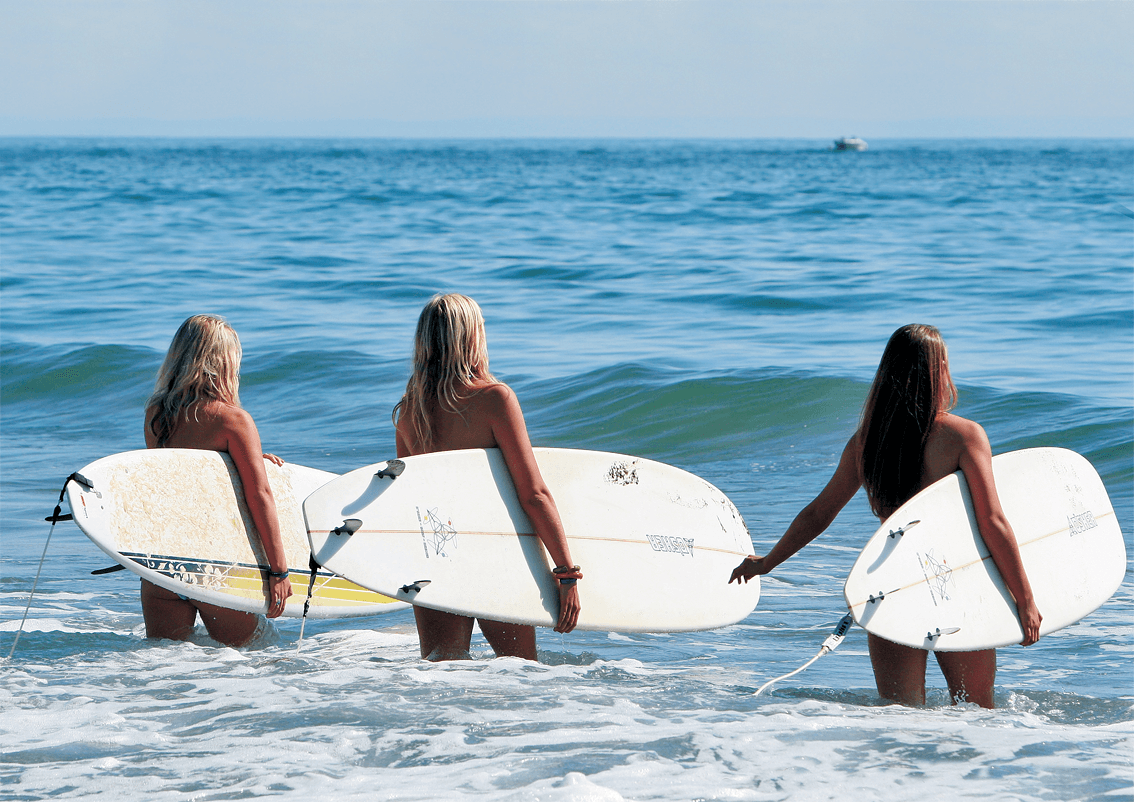 7. Mountaineering
Did you know that Sir Edmund Hillary (of Mount Everest fame) honed his climbing skills in the mountains of Wales? That should be a good testament to the mountaineering opportunities within Snowdonia National Park. Snowdon (locally known as Yr Wyddfa) is the highest peak in the British Isles outside of the Scottish Highlands, standing proud at 3,560 ft. On a clear day, you can see Ireland, Scotland, England and the Isle of Man from up here. There are a variety of scenic and challenging routes to the craggy summit (including a cop-out train ride) so all ability levels can make it to the top without the aide of a sherpa. There are a range of guided and unguided opportunities for hill walking, rock scrambling and all-season mountaineering up here. The only downside is its popularity, as you'll rarely have the trail to yourself.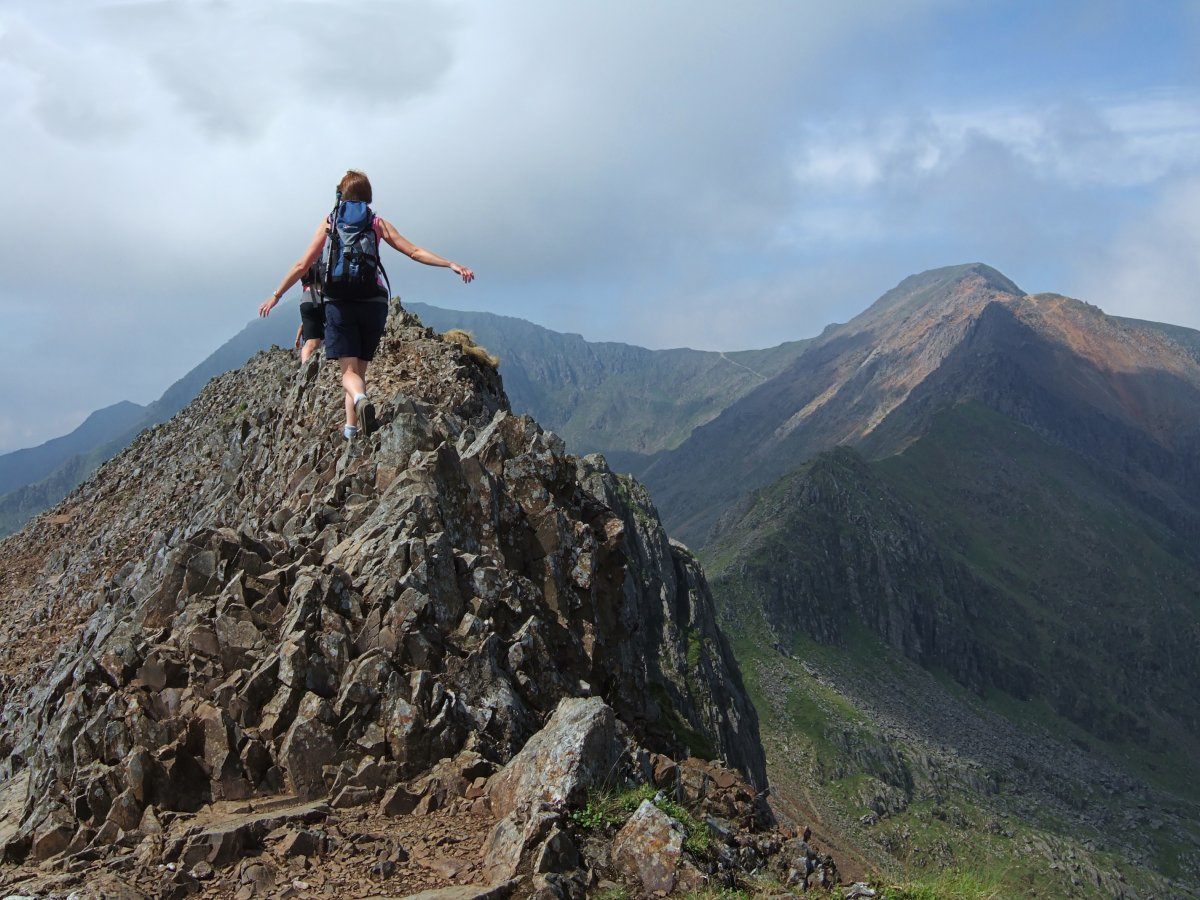 8. Rock Climbing and Abseiling
The craggy cliffs around Wales make it the ideal setting for rock climbing and its reverse, abseiling. In fact, Wales is credited as being the site of the first recorded rock climb in Britain back in 1798. The site "Cloggy" in Snowdonia is still considered one of the best rock climbing cliffs around. The Llanberis Pass offers world class multi-pitch climbing and bouldering on mountain rock. Climbing in old Welsh slate quarries is also popular here. Anglesey presents some awesome climbs up enormous seacliffs, and Pembrokeshire and the Gower Penisula present thousands of dramatic routes off weathered limestone and sandstone walls, many of which are easily accessed right off the beach.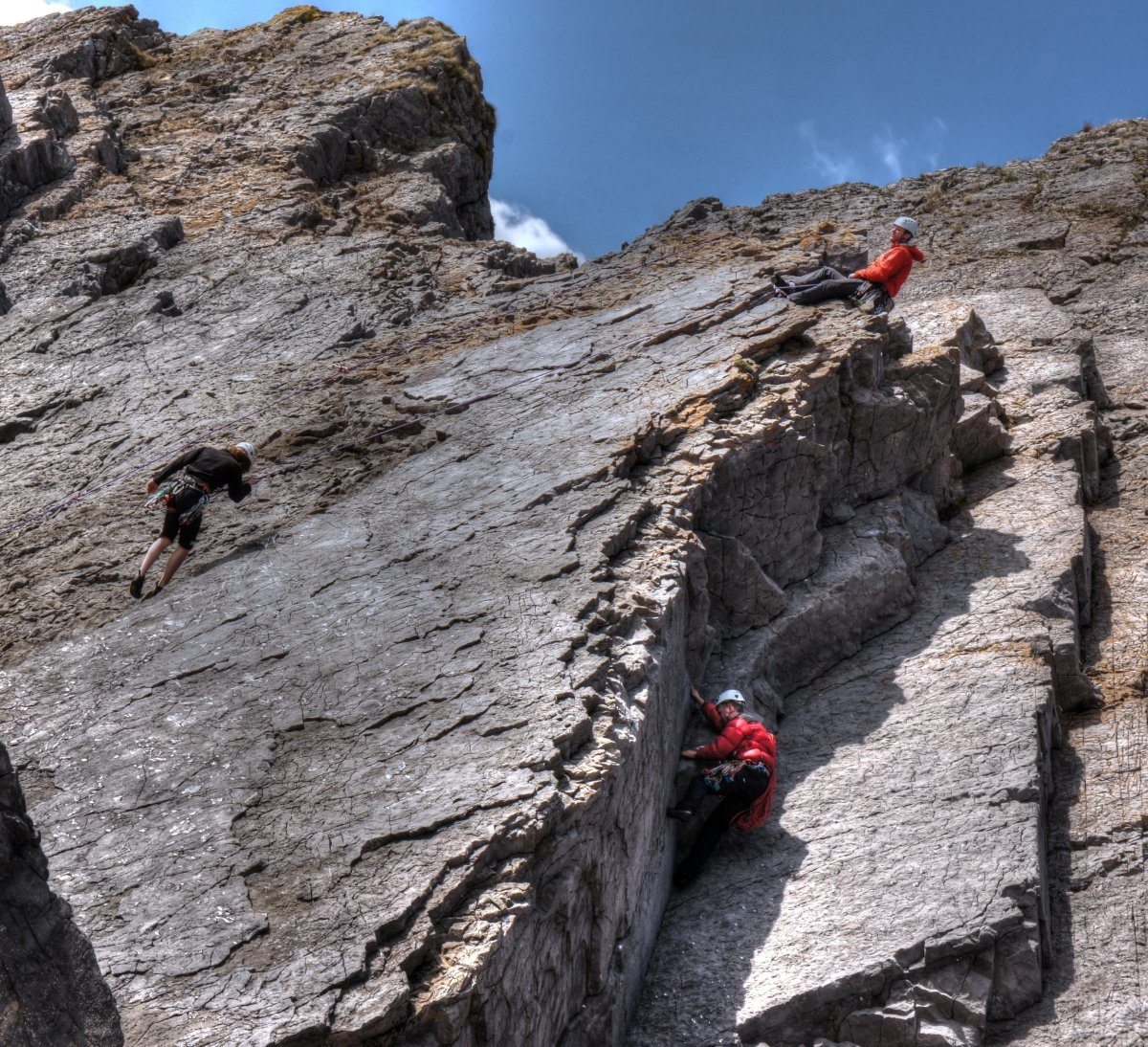 9. Hiking
Wales is a walkers paradise with a wide network of hiking trails that encompass shoreline cliffs, steep mountain ridges, castle ruins, bucolic country vistas and rolling green valleys – plus you're never too far from a pub at the end of the trail. The Pembrokeshire Coast Path runs 186 miles around a rugged peninsula overlooking the Irish Sea, passing 70 beaches and 40 ruins along the way. The wilderness trails in Brecon Beacons National Park include rolling grasslands and imposing mountains, with stunning lakes, waterfalls and wooded gorges along the way. This is the landscape of King Arthur lore. The 177 mile Offa Dyke's path hugs the boarder between England and Wales along an 8th century trail featuring historical landmarks and varied landscapes including the Wye Valley, Shropshire Hills and Clwydian Hills. You can trek the whole thing in about two weeks time, or enjoy a day hike honing in on a particular area. Really ambitious hikers can take on the 870 mile Wales Coast Path to walk around the entire country in about 80 days.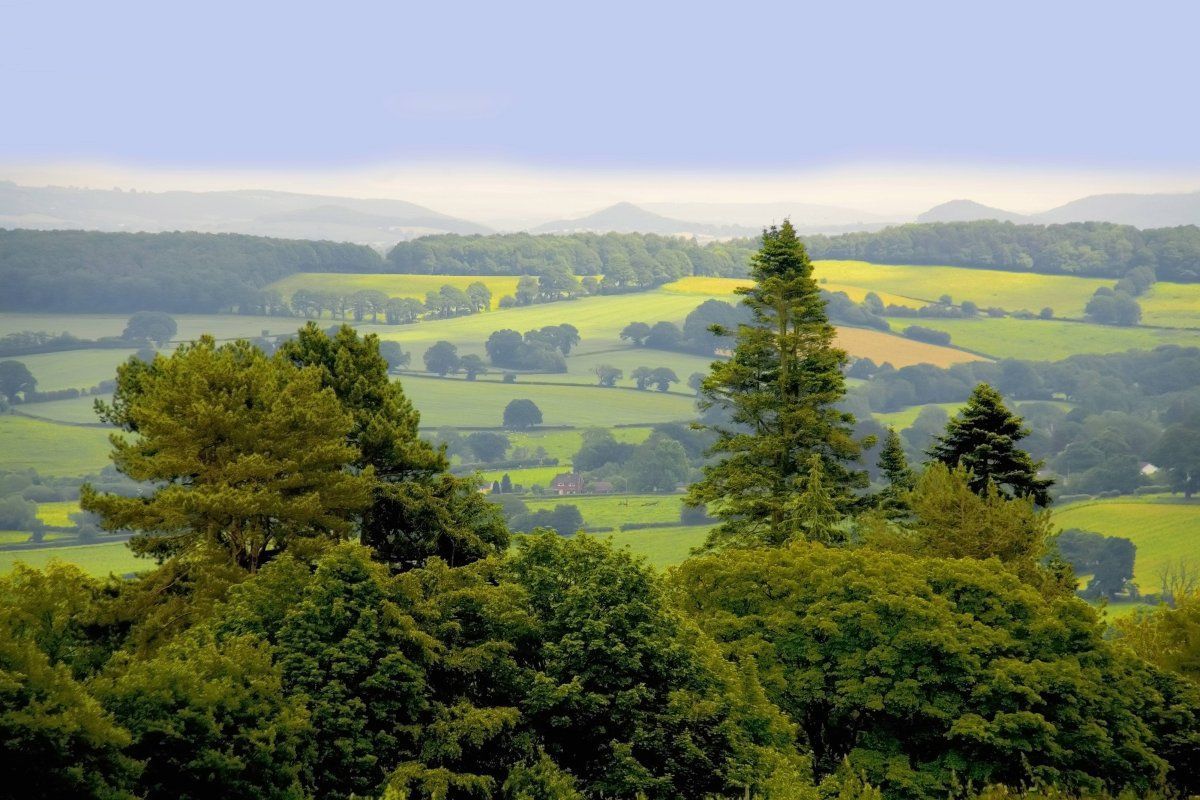 10. Rugby
You'll be missing an integral aspect of Welsh culture if you don't take in a rugby union match when in Wales. Rugby is more of a religion than a sport here and their top players have rock star status. Wales competes the Six Nations tournament every year and has won 26 times. The country has also qualified for every World Cup that has ever been held. A tour of Cardiff's impressive Millennium Stadium is a must for any sports enthusiast. Built in 1999, it is now an iconic landmark of the country. Catch a game and watch the crowd to get an idea of how rugby mad the Welsh are.