For 61 years, Disneyland in Anaheim, California has been delighting visitors of all ages. From the fairy tales brought to life in Fantasyland to the look towards the future in Tomorrowland, Disneyland has evolved over the years to continue offer guests the best in childlike wonder, thrills, and attractions. Whether you're wondering the streets of Main Street USA or traveling back in time to the Old West, Disneyland packs in all the rides and entertainment a family could ever dream of experiencing on a trip. However, times have changed things a little bit over the years. Learn more about Walt Disney's dreamland in this retrospective look at Disneyland, then and now.
1. How Much Did Disneyland Cost Back Then?
Back when it opened in 1955, a ticket to the theme park cost a mere one dollar for adults and 50 cents for children. However, beyond the entry fee, each of the 35 rides had a fee. Most of the attractions cost about 25 to 35 cents for adults and 10 to 25 cents for kids, but it was still an affordable thrill. Even if you went on every ride or attraction, you'd still pay less than 10 bucks for the day.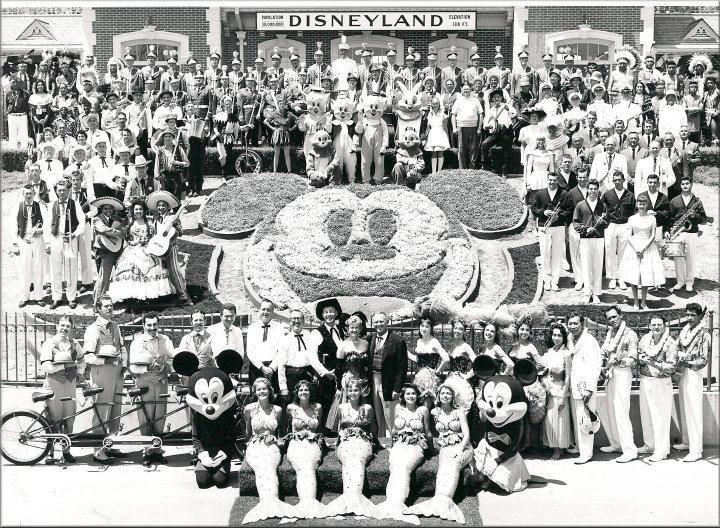 2. How Much Does Disneyland Cost Today?
If only it were that cheap now. Prices for ages 10 and over starts at $95 for a one day pass, depending on the date you go (they're using a "demand pricing model" that varies according to peak times). Tack on $40 if your family wants to experience the Disney California Adventure Park as well. You can get more value pricing if you opt for a multi-day ticket. All rides and attractions are included, but add food and drink and the inevitable souvenirs your youngsters will beg for, and it's a pretty pricey day at "The Happiest Place on Earth."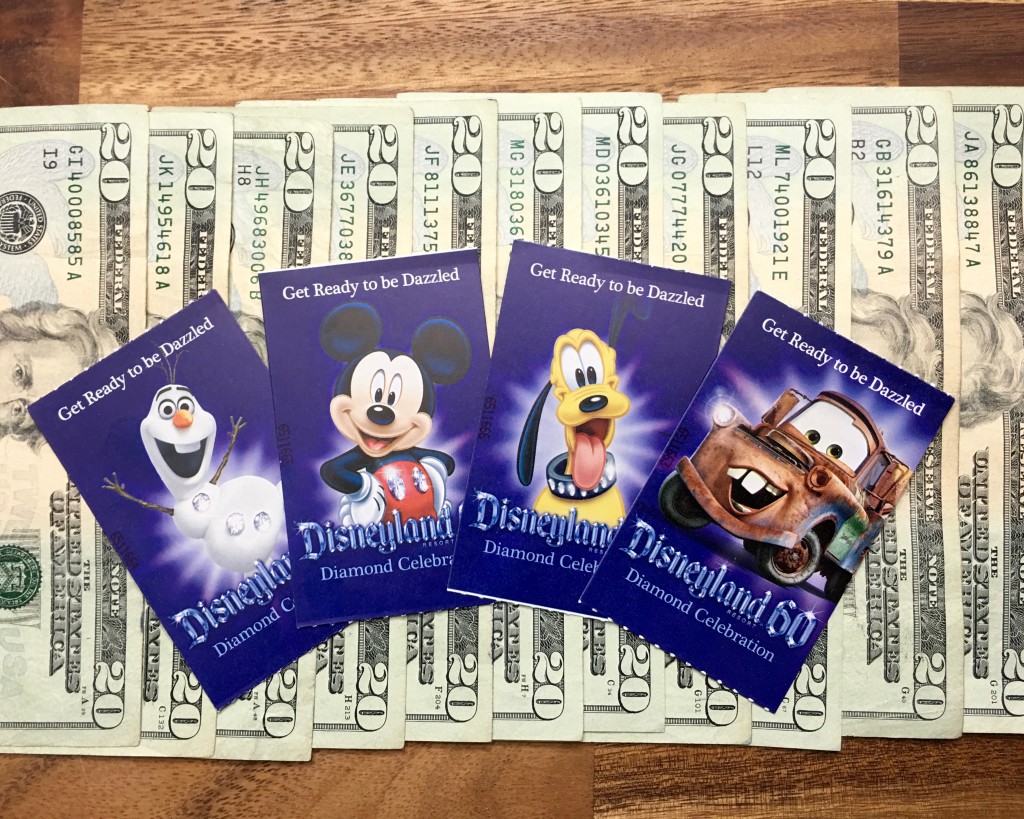 3. Some Things Remain the Same
Although much has changed over the decades, 14 of the park's original 18 attractions are still in operation today, including Autopia, King Arthur Carrousel and the Mad Tea Party. Got to love the classics.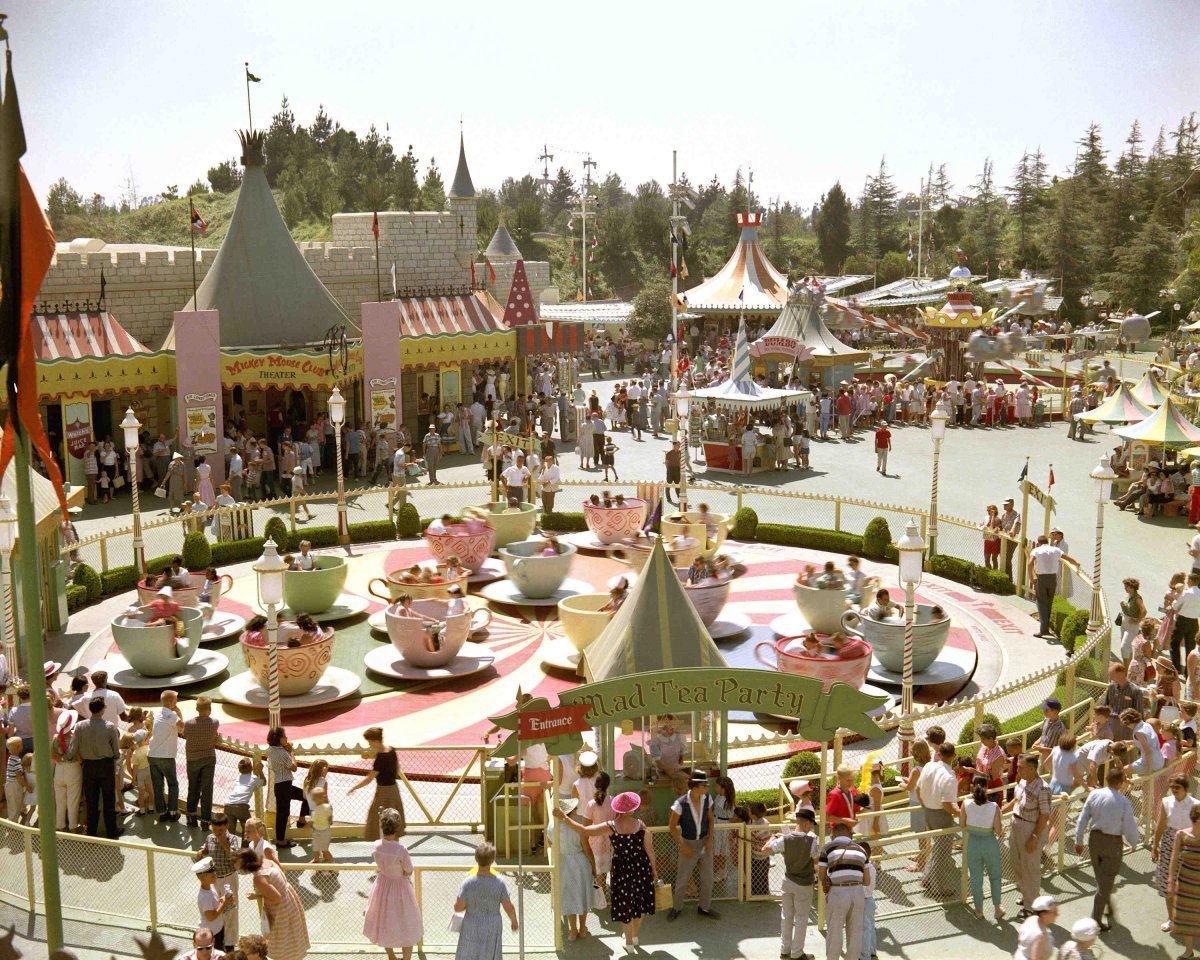 4. Then: Disneyland and Santa Fe Railroad
Walt Disney loved trains, and the businessman knew his theme park would include a railroad. Inaugurated on Disneyland's live television preview on July 17, 1955, the Disneyland and Santa Fe Railroad was built for a total cost of $240,000. Each of the two original live steam locomotives cost $40,000. Various railroad corporations threw their hats in the ring to be considered for sponsorship roles. Ultimately, Disney decided to work with Santa Fe Railway and the rest is history.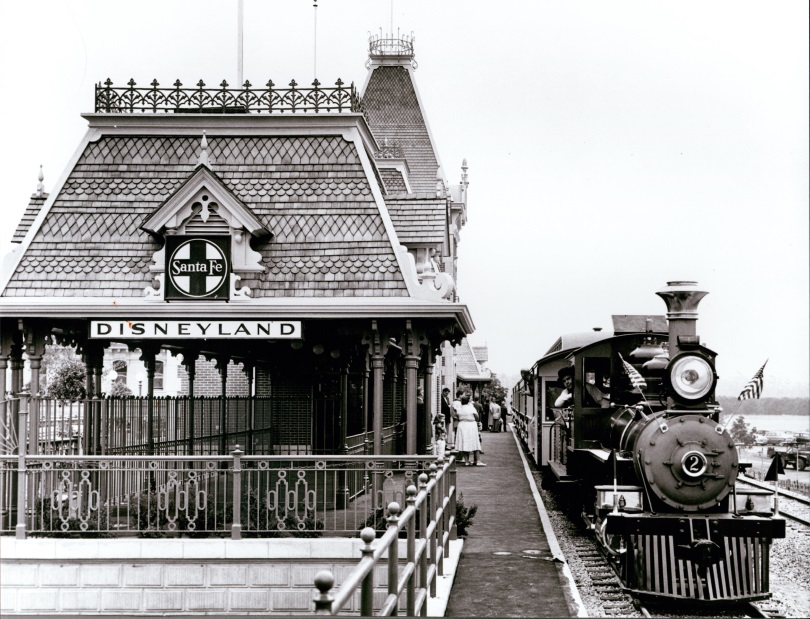 5. Now: Disneyland Railroad
Though the railroad was briefly closed earlier this year during construction of the new Star Wars-themed section of the park, generations of visitors have toured Disneyland on this beloved train. With five stops on its route, the Disneyland Railroad carries passengers to Mickey's Toontown, Sleeping Beauty Castle, Tomorrowland, New Orleans Square, and Main Street. It takes a total of 20 minutes to complete the entire Disneyland Railroad circuit.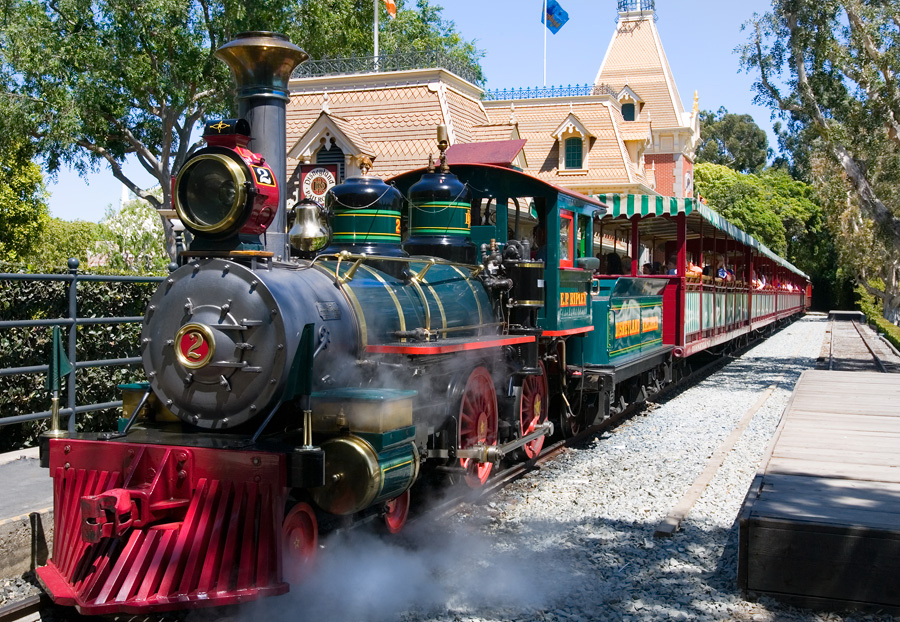 6. Then: Main Street USA
Walt Disney's hometown of Marceline, Missouri served as inspiration for Main Street U.S.A., the turn of the twentieth century town center found directly inside the gates at Disneyland. Also, many of the features found in Main Street were pulled from Fort Collins, Colorado, Harper Goff's hometown. Goff and Disney planned Disneyland together, and were also inspired by the Henry Ford Museum & Greenfield Village. The Main Street Opera House in Town Square is the oldest building in Disneyland. In its first year of operations, Main Street featured a lingerie shop named Hollywood-Maxwell Brassiere Co. that sold corsets, strapless bras and other women's intimate apparel!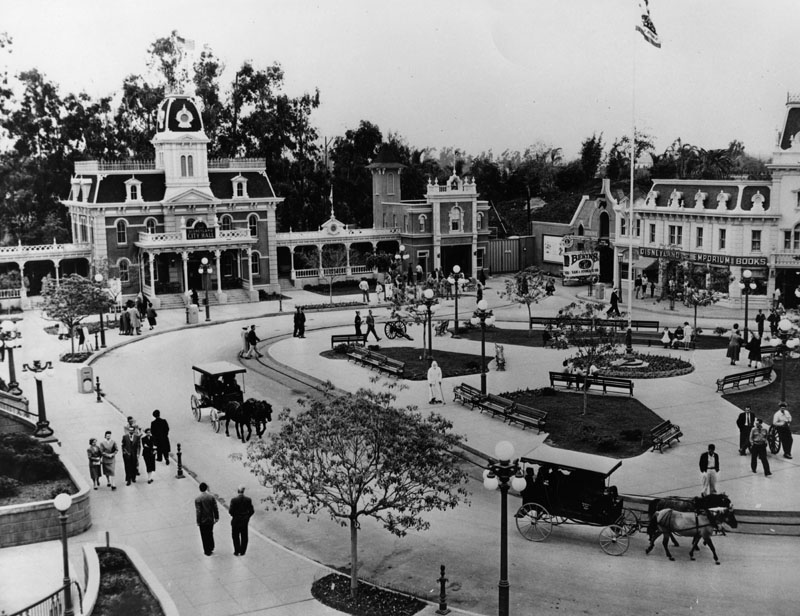 7. Now: Main Street USA
From the Disney Gallery to the Paint the Night Parade, Main Street has numerous attractions and its own Disneyland Railroad. During Christmas, a 60 foot tall tree can be found in the heart of Main Street, and a 16 foot high Mickey Mouse jack-o-lantern is there during Halloween. Visitors can enjoy a cold treat at the Gibson Girl Ice Cream Parlor or a quick meal at the Plaza Inn. It still essentially looks and feels the same. Here's a fun fact: Disneyland's Main Street featured a tobacco shop up until 1991.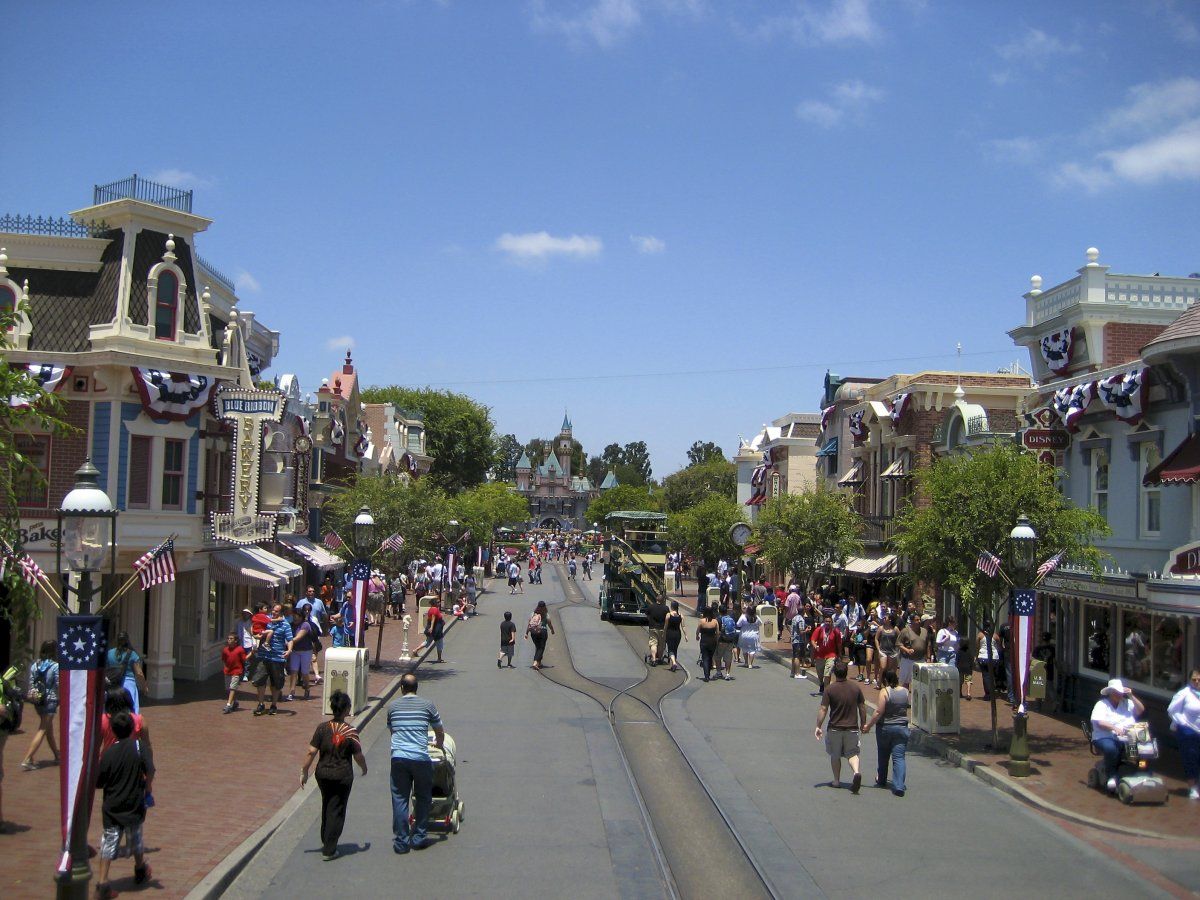 8. Then: Sleeping Beauty Castle
Based on the late-19th century Neuschwanstein Castle in Bavaria, Germany, with some French inspirations from Notre Dame de Paris and the Hospices de Beaune, Sleeping Beauty Castle is probably the most iconic building in Disneyland and the oldest one of all the Disney castles. Though the castle is only 77 feet tall, designer Herbert Ryman used forced perspective to make it appear larger. Opened in 1955, visitors could not walk through Sleeping Beauty Castle until April 1957.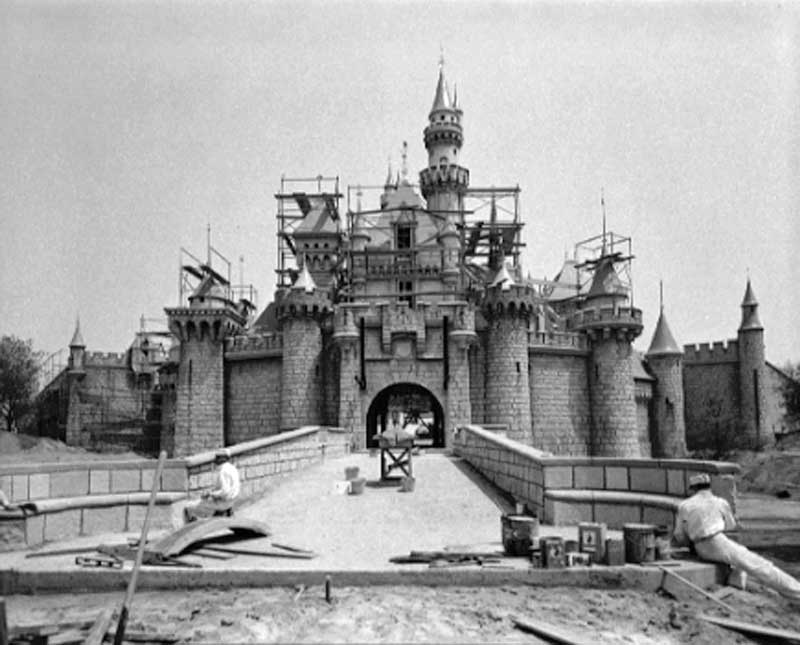 9. Now: Sleeping Beauty Castle
For almost 7 years, between 2001 and 2008, Sleeping Beauty Castle was closed to visitors for unknown reasons. However, the castle has once again opened its doors so Disneyland guests can tour through the story of Princess Aurora and evil witch Maleficent. The decor is inspired by the original artwork Eyvind Earle installed in Sleeping Beauty Castle in the 1950s. Currently, there are special diamond anniversary decorations to add to the fairy tale experience.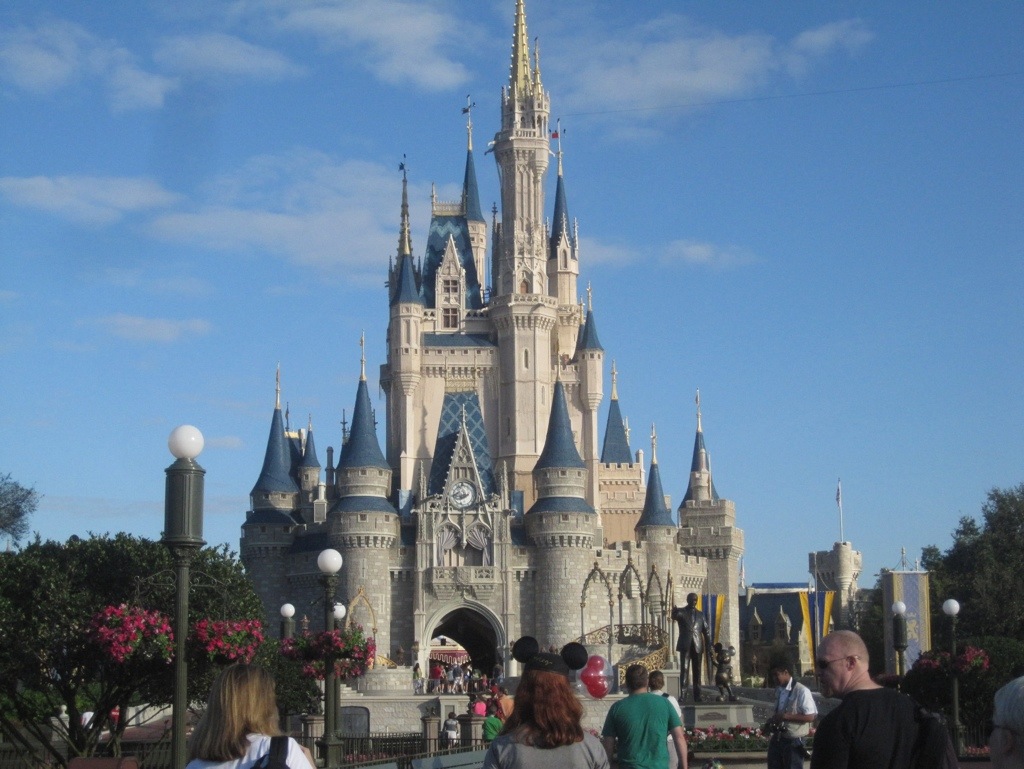 10. Then: Fantasyland
Home to Sleeping Beauty Castle, Fantasyland is one of the original themed portions of Disneyland. Rides and attractions inspired by Disney movies, such Alice in Wonderland and Dumbo, are spread throughout Fantasyland. Furthermore, Fantasyland was Walt Disney's favorite land in the entire park. The first Fantasy in the Sky fireworks show took place in Fantasyland in 1956. Also, the Disneyland Time Capsule was buried in Fantasyland during the park's 40th anniversary and is scheduled to be open in 2035.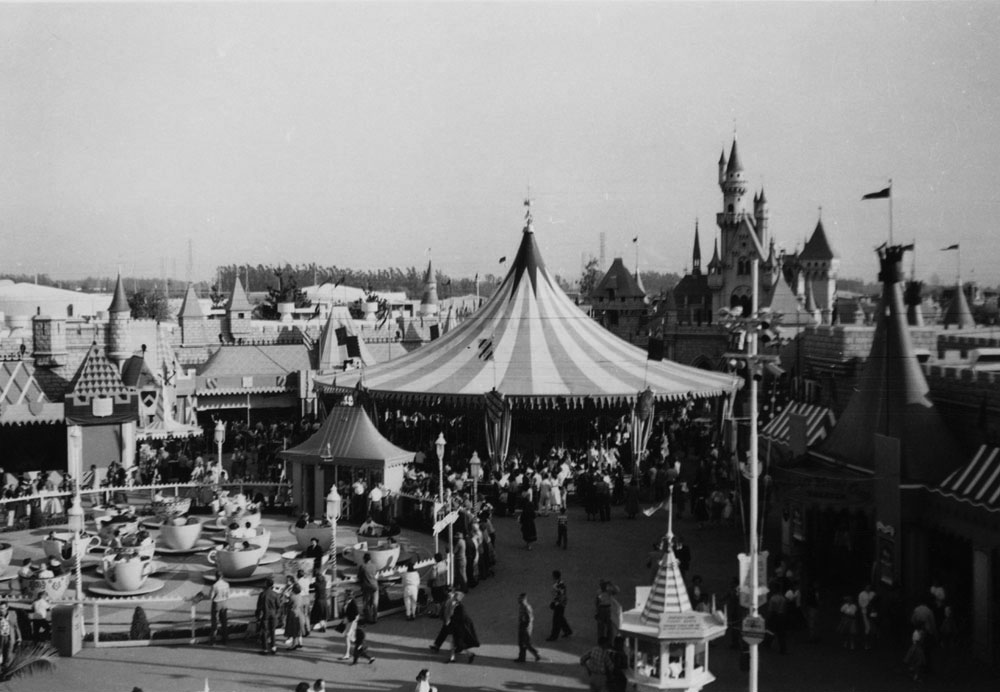 11. Now: Fantasyland
From the King Arthur Carrousel to the Matterhorn Bobsleds, let your imagination soar in Fantasyland. Visitors can meet all Disney princesses, heroes, and villains here. Grab a bite to eat at the Village Haus Restaurant or Edelweiss Snacks. Young girls can be transformed into their favorite princess at the Bibbidi Bobbidi Boutique. Also, it wouldn't be a trip to Disneyland without a seeing the iconic It's A Small World attraction. Did you know that the trim on this attraction is made of 22-karat gold?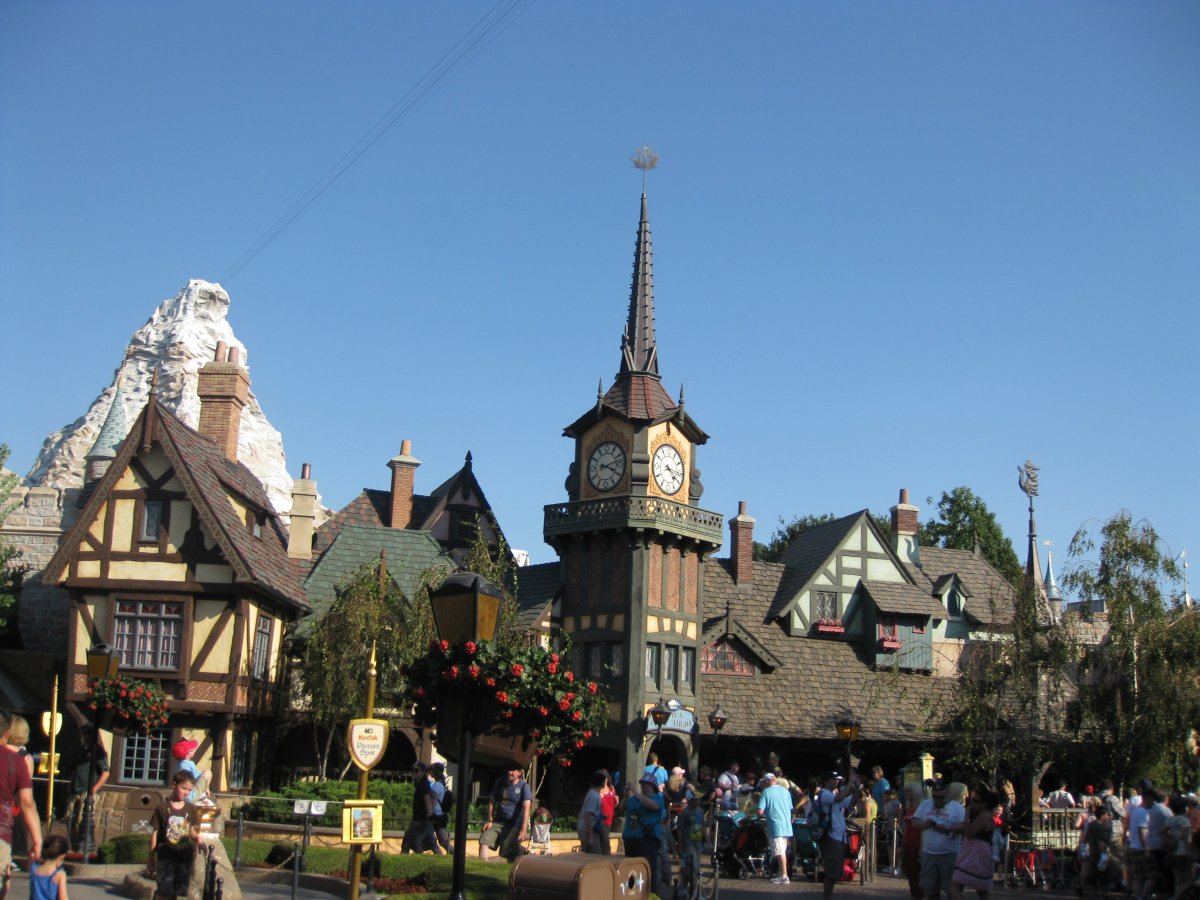 12. Then: Tomorrowland
Tomorrowland is the physical manifestation of Walt Disney's futurist views. Construction of the park was rushed and several rides were not ready when the park opened in July 1955 due to budget issues. To save money, the set of the Nautilus from the 1954 movie 20,000 Leagues Under the Sea was used as a walkthrough attraction in Tomorrowland until 1966. The TWA Moonliner was the showpiece of Tomorrowland, and was even taller than Sleeping Beauty Castle in Fantasyland. When it debuted in 1959, the Disneyland Monorail was the Western Hemisphere's first daily operating monorail.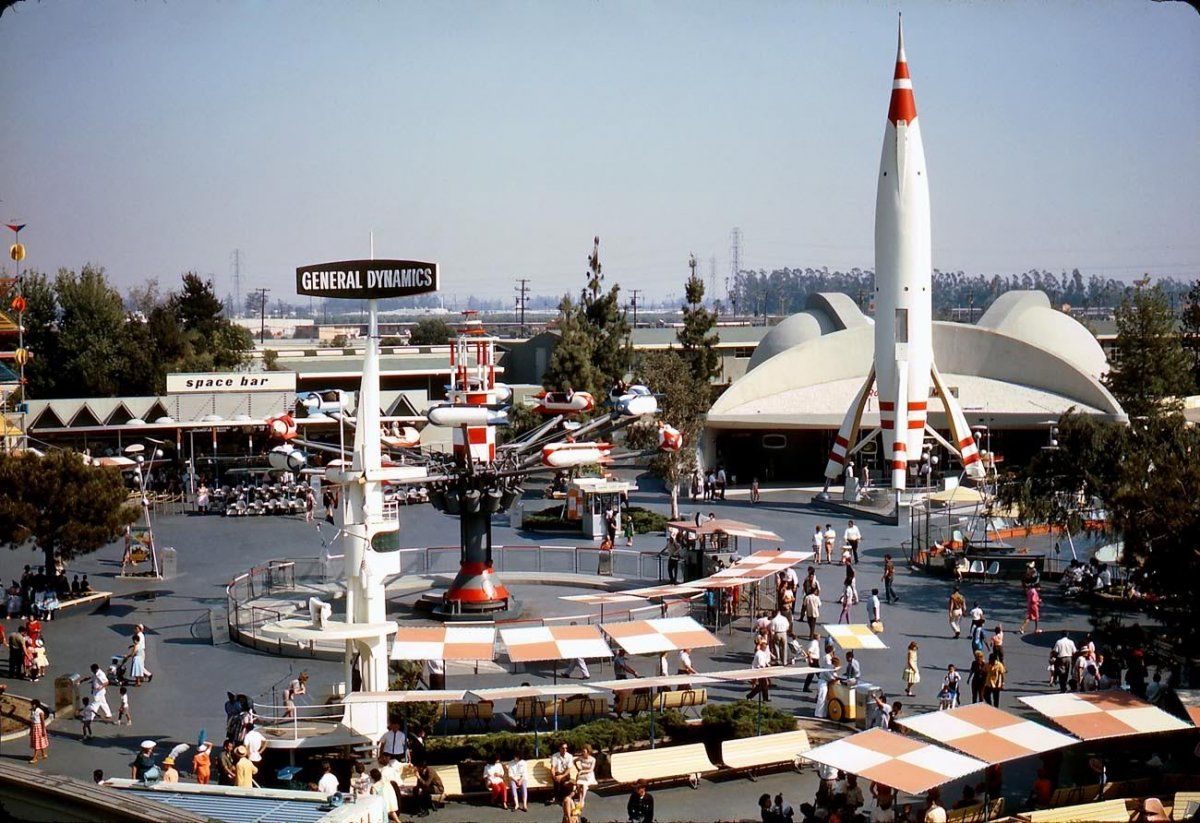 13. Now: Tomorrowland
Tomorrowland has continued to update itself over the years to appeal to contemporary audiences. Meet your favorite Marvel characters, ride Space Mountain, and tour the galaxy in Star Tours – just a few of the attractions found in Tomorrowland. There's something for everyone to enjoy in Tomorrowland, from the Buzz Lightyear Astro Blasters to the Finding Nemo Submarine Voyage. Dining options in Tomorrowland include Redd Rockett's Pizza Port, the Tomorrowland Terrace, and the Tomorrowland Fruit Cart. Star Wars fans will love the Jedi Training: Trials of the Temple experience.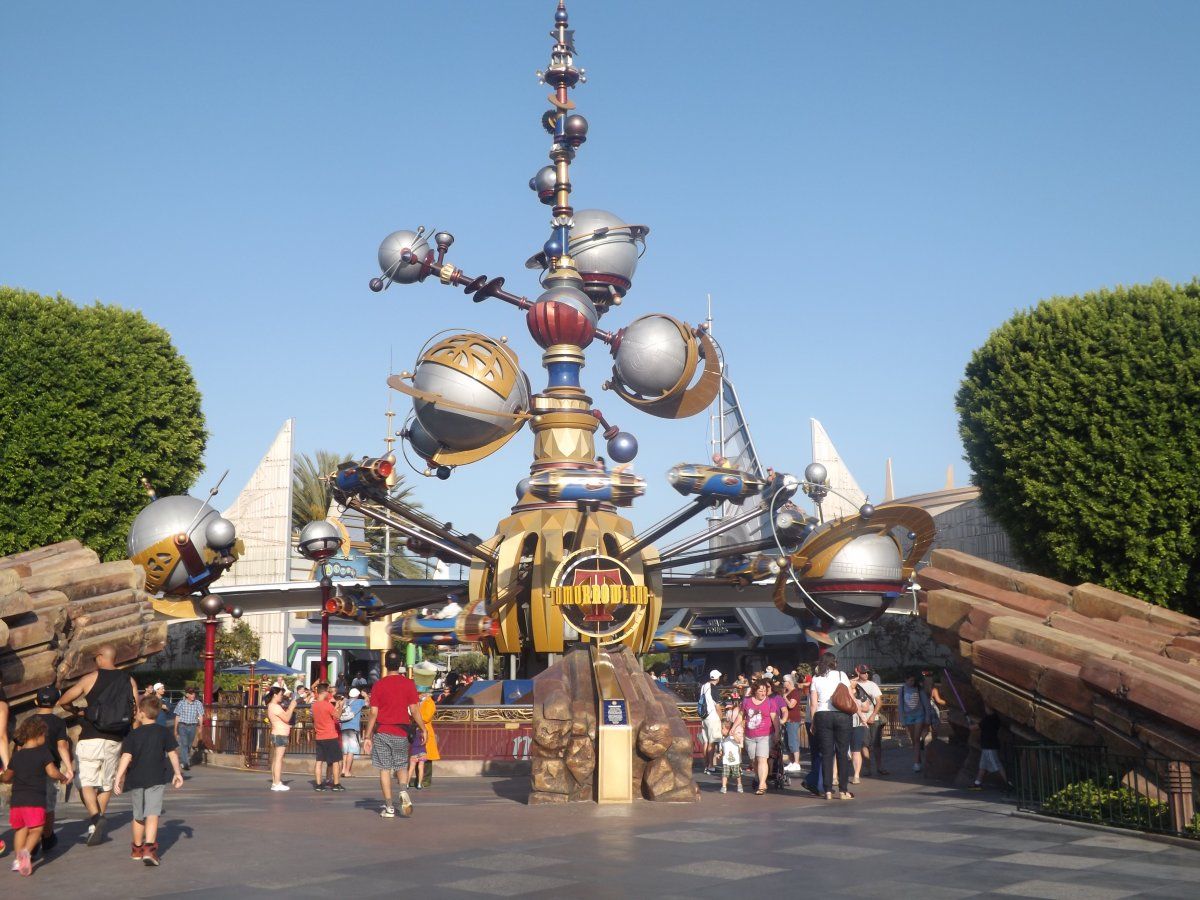 14. Then: Frontierland
Take a trip back in time to Old West circa the 19th Century. Unlike the other original parks in Disneyland, Frontierland included wide expanses of open space that visitors could tour on stagecoaches, pack mules, Conestoga wagons, and walking trails. For a brief period of time the Mine Train was one of Frontierland's attractions but it closed in 1977. The Rivers of America, Mark Twain Riverboat, and Sailing Ship Columbia were some of the original attractions found in Frontierland.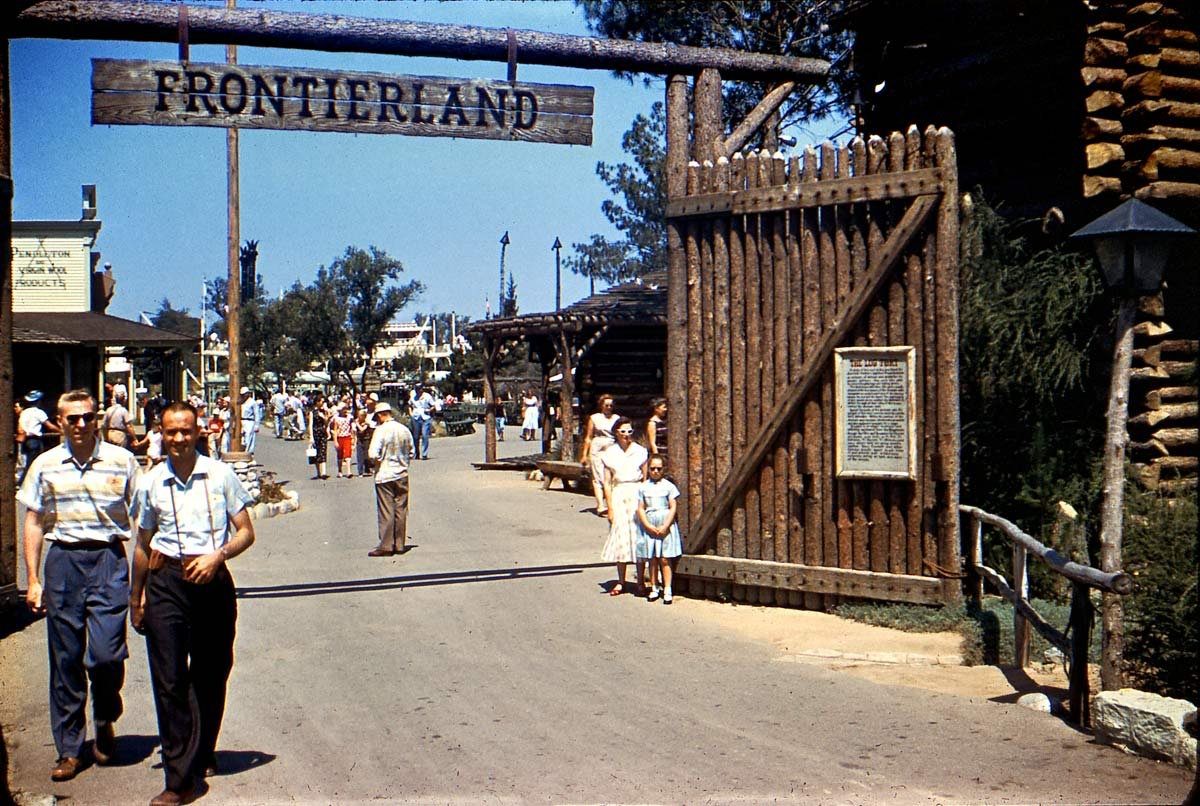 15. Now: Frontierland
Experience the life of pioneers and cowboys during the Gold Rushes of yesteryear in Frontierland. Take a ride on the Big Thunder Mountain Railroad or try your hand at gunslinging at the Frontierland Shootin' Exposition. You also won't want to miss the Pirate's Lair on Tom Sawyer Island. The Stage Door Cafe and Golden Horseshoe Saloon are great spots to grab something to eat with the family while exploring all that Frontierland has to offer.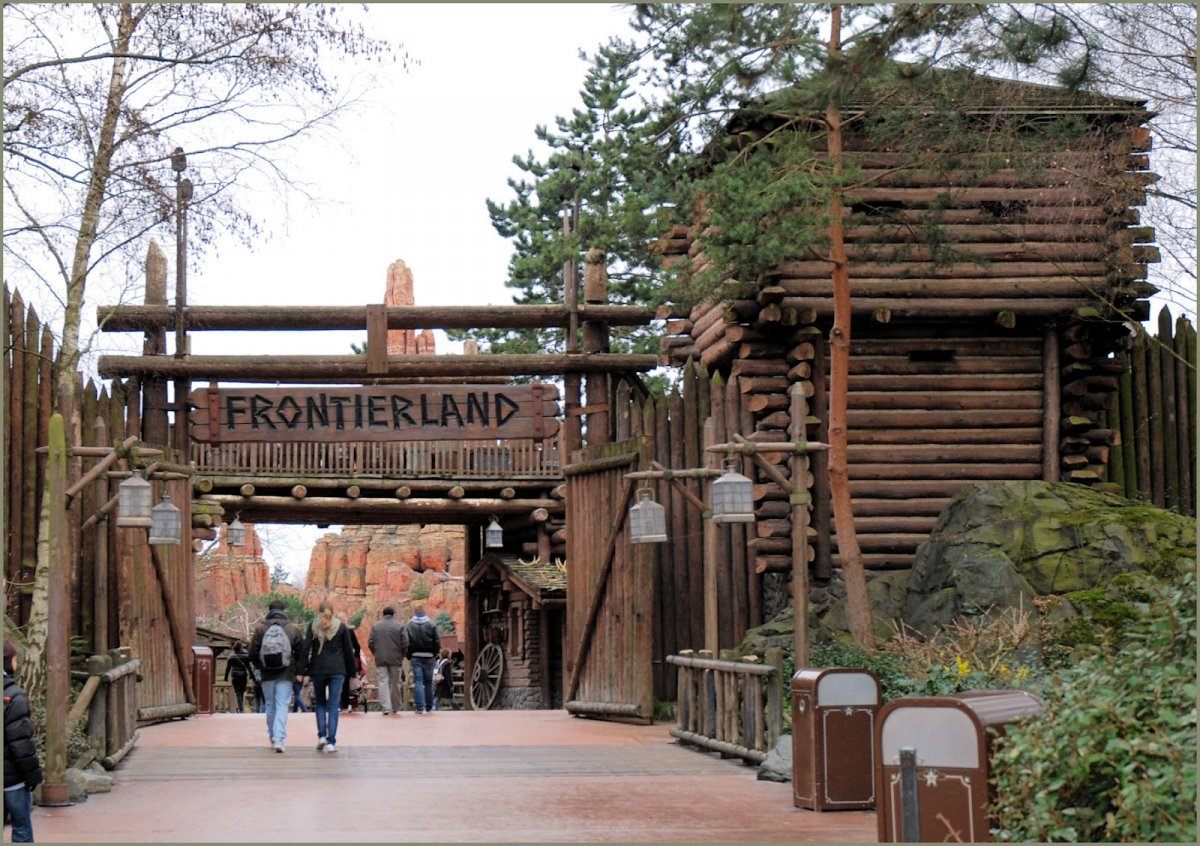 16. Then: Adventureland
Built to resemble the remote jungles of Asia and Africa as well as capitalizing on the post-war Tiki craze of the 1950s, Disney wanted to recreate some of the destinations he visited when filming his award winning nature documentaries. The main attraction in Adventureland when it opened was the Jungle Cruise, but the audio animatronics technology of the time made the Enchanted Tiki Room a huge draw for Disneyland guests. In 1962, the Swiss Family Treehouse opened in Adventureland and for nearly four decades, delighted visitors of all ages.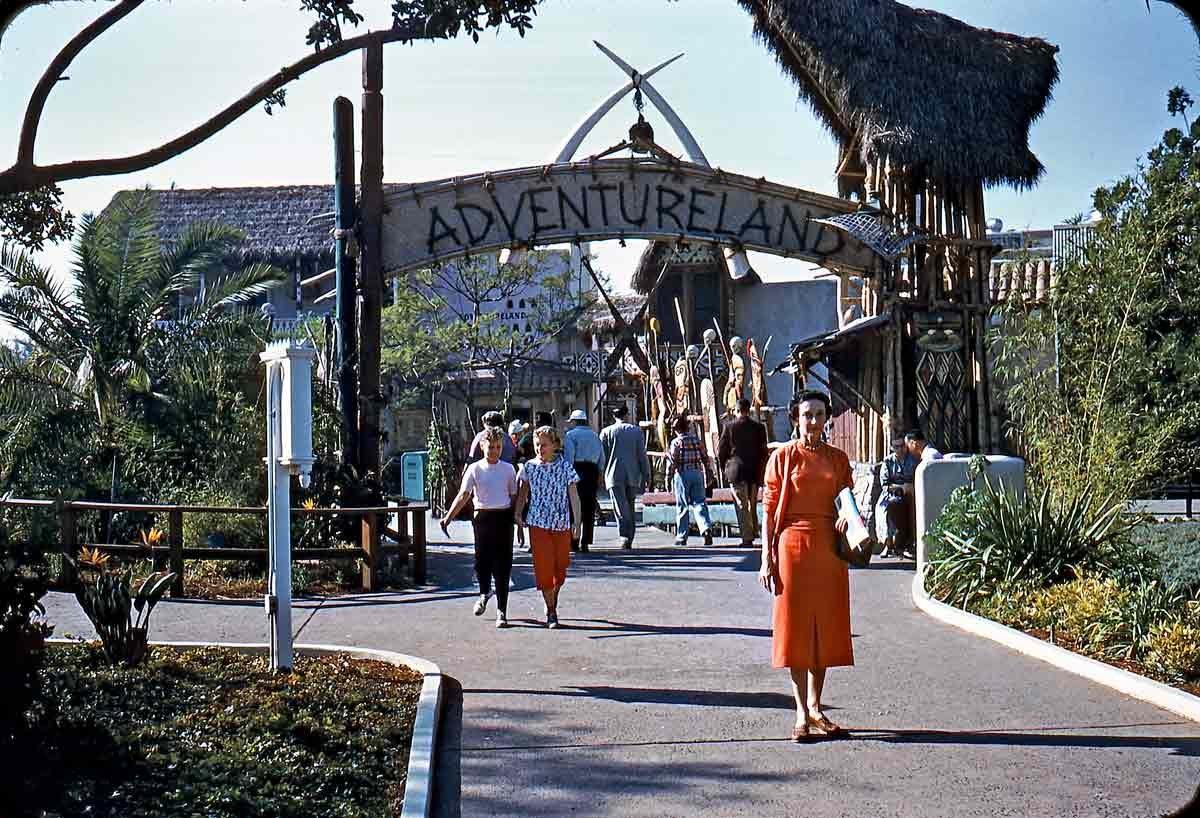 17. Now: Adventureland
While the Swiss Family Treehouse is no longer in Adventureland, the Jungle Cruise and Enchanted Tiki Room are park mainstays that still draw big crowds. Other Adventureland attractions include the Indiana Jones Adventure and Tarzan's Treehouse. Aladdin and Jasmine can be found in Aladdin's Oasis for those who want to add more characters to their autograph books. Dining options in Adventureland include the Tiki Juice Bar or the Bengal Barbeque.