The Exuma district in the Bahamas consists of over 365 exotic islands surrounded by crystal clear, sapphire-blue water and glorious white sand beaches. A top destination for those who crave an ultra-luxurious experience, the Exumas are one of the trendiest destinations full of exclusive, private villas, world-class yachting, and unforgettable snorkeling. For a gilded trip that you'll remember for a lifetime, the islands provide the perfect, whimsical escape for the privileged traveler.
A lavish island vacation wouldn't be complete without a stay in one of the islands' posh, beachfront villas, and Exuma House Rentals, provided by Luxury Retreats, caters to those who desire refined accommodations in the lap of luxury.
From One Yonder Cay's beautifully-designed suites sitting on 72 acres of beachfront land, to Fowl Cay Island's six separate villas resting on the private island's sandy cove, Luxury Retreats understands that top-notch, premium service is a necessity for an extravagant getaway.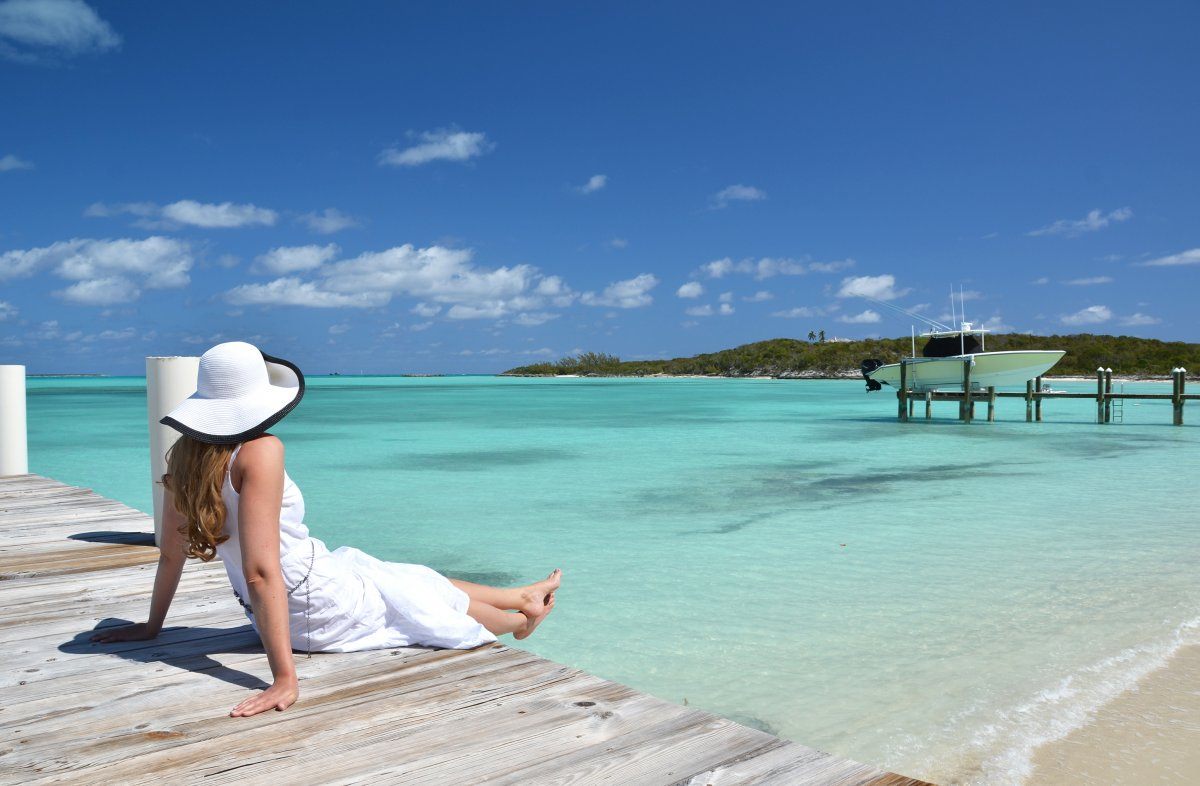 Each rental offers a full-service experience, from VIP airport transfers, butlers, chefs, and a housekeeper that awaits you. Your every whim will be catered to in these private and secluded retreats by a house manager who'll ensure your trip is tailored to your exact needs, resulting in unmatched, five-star treatment that can't be beaten.
One could surely stay within the grounds of their impeccably designed villa for the duration of their trip. However, the Exumas have so much to offer that the luxury traveler wouldn't want to miss out on.
The Abaco Islands in the northern Bahamas are well-known as the boating capital of the world, and various companies provide lavish yachts and sailboat charters to cruise through the pristine water. The year-round gorgeous weather means it's always a good time to set sail and craft your personal itinerary full of your favorite watersports, from snorkeling to taking a dip in the warm water.
Luxury yacht companies will also stop at various ports within the Exumas so that you can engage in fun activities, such as the Bahama Barrels winemaking class. Visitors of this Nassau establishment can taste the imported varietals from across the globe before blending their own wine to bring home as a keepsake.
Food tours also make for a great activity while visiting the Bahamas. Bites of Nassau takes attendees to six different local restaurants and specialty food stores to take in all of the delicious flavors of traditional Bahamian cuisine. Architectural and historical insight is also provided by the knowledgeable guides during the three-hour tour.
Attendees of this cultural adventure never leave empty-handed. Aside from learning more about the Bahamas' rich history, you'll also be given authentic Bahamian recipes to experiment with in the kitchen when you return to your homeland.
For those who are in need of some retail therapy, the Crystal Court Shops in the Atlantis Paradise Island complex houses some of the world's most extravagant souvenirs. This premier shopping destination includes a few of today's most notable high-fashion retailers from Paris, Milan, New York, and beyond. Luxury shoppers can splurge on all of the items that catch their eye, from timepieces made by Rolex, Cartier bangles, David Yurman earrings, Salvatore Ferragamo flats, and Gucci handbags.
A feast is definitely in order following a day full of sightseeing and shopping. Fine-dining aficionados will enjoy the Exumas' wide range of high-quality restaurants that specialize in preparing uniquely-flavored and spicy cuisine that's topped with locally-sourced spices, seafood, and tropical fruit.
Wally's Fine Dining & Boutique, which can be found in Marsh Harbour, is located inside of a two-story, pink colonial-style home. Delectable, finely-crafted meals that are internationally inspired are served daily. The meticulously maintained grounds are also home to a boutique that sells handcrafted jewelry, handbags, and traditional Bahamian clothing.
The Bahamas have no shortage of fine-dining restaurants. Dune, located in the One&Only Resort in Nassau, is headed by Michelin-star celebrity chef Jean-Georges Vongerichten. Serving breakfast, lunch, and dinner, Dune infuses French and Asian cuisine created with flavorful herbs picked straight from the resort's organic garden. While enjoying the restaurant's parmesan crusted organic chicken or the whole roasted snapper, guests can gaze at the dramatic ocean views from their table and sip on a glass of vintage wine.
World-renowned chef Jean-Georges Vongerichten also left his mark on yet another restaurant in Nassau. This time, we're referring to Café Martinique in The Cove at Atlantis resort. The French gourmet food was designed for those with a refined palate, and the dinner menu consists of everything your taste buds will love, including tuna tartare served with a side of gaufrette potatoes and prosciutto-wrapped pork chops. You'll savor every bite as you take in the dramatic interior and opulent ambiance while enjoying this one-of-a-kind and unforgettable dining experience.
Nearby Bahamian islands have countless bars, lounges, and nightclubs that prepare tasty cocktails with a background full of lively entertainment. After a night of fine dining head over to Nassau's Aura nightclub, a 9,000-square-foot venue featuring dedicated DJs spinning stellar beats and lavish VIP areas perfect for private parties and celebrity stargazing.
A short distance from the Grand Lucayan Resort and Treasure Bay Casino in Freeport is Neptune's – an upscale lounge that has everything to suit your hedonistic demands, from unique cocktails to Salsa night on Thursdays.
Another fine establishment that promises a swanky experience is a cozy bar in the Exuma Cays. The Clubhouse Bar, located at the Staniel Cay Yacht Club, is a great place to relax, enjoy the sunsets, and get to know fellow boaters. It's known as "one of Jimmy Buffet's 10 Best Bars in the Caribbean," making it one of the trendiest places to grab a drink and unwind during your visit.
The Exumas continue to push the limits to maintain its position as a luxury traveler's top destination. When you can't put a price tag on a memorable vacation, the Exumas will pull out all the stops from the time you arrive at your elegant villa to each bite you take at one of the islands' top-rated restaurants.
Whether you're jetting off for your honeymoon, planning a family vacation, or heading out on a romantic trip for two, an opulent experience in the trendiest islands in the Bahamas awaits you.