Many parts of the Caribbean are still trying to recover after Hurricanes Irma and Maria wreaked havoc on them in 2017. Puerto Rico has made the news in recent months after it was revealed that 50% of the island was still without electricity. Other islands in the region were also greatly damaged, while more than a few were left practically unscathed. If you thought this was the worst time to book a tropical vacation, you'll probably be happy to hear that at least 70% of the Caribbean wasn't damaged by the hurricanes, and these island nations are eagerly waiting for tourists to help stimulate the economy.
Since hurricane season officially ends on November 30, it's about time you start planning your winter getaway, don't you think? Here are 10 Caribbean islands that had minimal damage and are open for business.
1. Aruba
There was absolute devastation when Hurricane Irma hit Antigua and Burbuda. Since Aruba was lucky enough to be outside of her path, the Caribbean island was one of the first to send Dutch navy ships from its ports to help out Irma's victims. Since it's located south of the hurricane belt, it's usually a safe destination to visit during the hurricane season and beyond. The last time the island was hit by a hurricane was back in 2007 when the Category 2 Hurricane Felix left behind minor damage.
Those who travel to this island off the coast of Venezuela can expect year-round gorgeous weather, white sand beaches, and a host of friendly natives.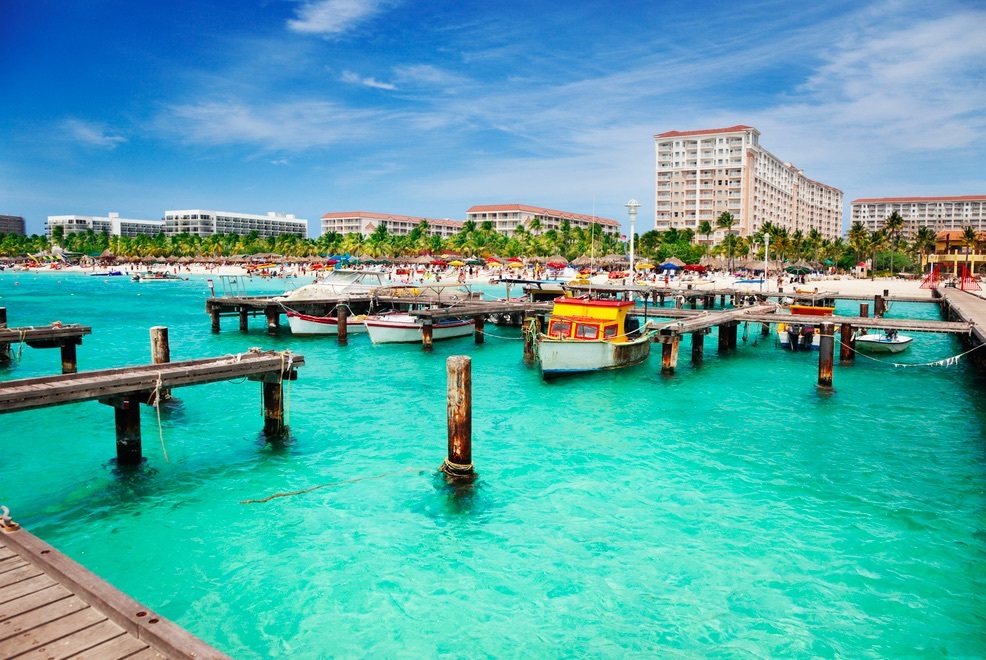 2. Dominican Republic
The Dominican Republic is known for its lush rainforests, its luxury resorts, and its pristine beaches. It's also well-known that this Caribbean nation is one of the least likely to be damaged by a hurricane. The Mona Passage, which connects the Caribbean Sea to the Atlantic Ocean, creates a pressure system that pushes hurricanes out to the sea rather than into the mainland of the DR. This means, in the past 80 years, the nation has only been hit by 11 hurricanes, and the 2017 storms barely caused any damage to this island of Hispaniola.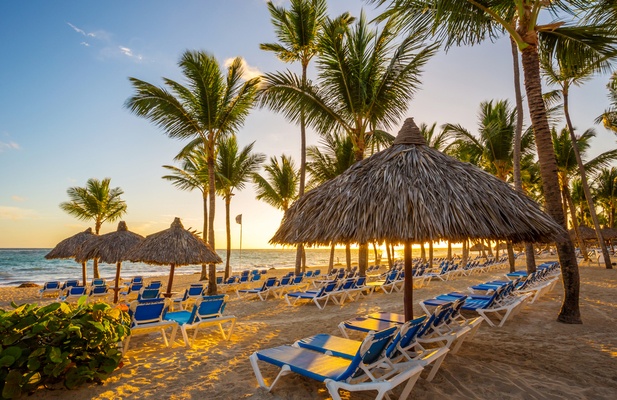 3. The Bahamas
The Bahamas recovered quickly after Hurricane Irma, but the storm brought attention to a different type of natural phenomena. While all was well and minimal damage was reported, tourists who had pre-booked vacations were worried they wouldn't be able to dip their toes in the warm waters of the Caribbean. Hurricane Irma had completely sucked away the water from the ocean, leaving many people baffled. The same weather phenomena was also reported in Naples, Florida.
According to weather analyst, Irma was so powerful, she was able to temporarily change the shape of the ocean. The coastline is currently back to normal, and cruise ships and resorts remain open.
Long Island, Bahamas: Where's the ocean? pic.twitter.com/YCmWzUVBKI

— piz (@Piznack) September 9, 2017
4. St. Kitts
After Maria and Irma, St. Kitts suffered damage to various properties, as well as power failures throughout the Caribbean islands. But it didn't take long for this popular tourist destination to bounce back and recover.
By mid-September, Racquel Brown, CEO of the St. Kitts Tourism Authority, said the island was "open and welcoming visitors." Hotels are in decent shape just in time for winter travel, including the five-star, oceanfront accommodation Park Hyatt St. Kitts.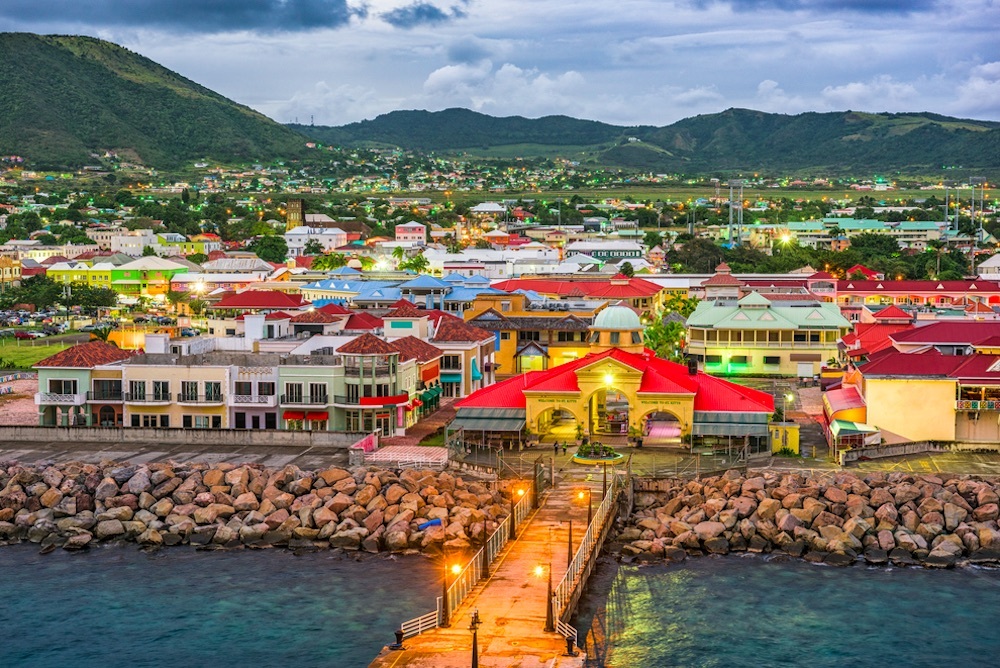 5. Jamaica
While the world prayed for the nations that had suffered from catastrophic damages during the hurricane season, the undamaged islands in the Caribbean were trying to find ways to assuage travelers' fears about their overall conditions. Jamaica was one place that remained hopeful that its relateively undamged condition would lead to an influx of visitors. From Montego Bay to Ochos Rios and Kingston, Jamaica's hottest destinations are rarely hit by hurricanes, with only half a dozen targeting the island since 2000.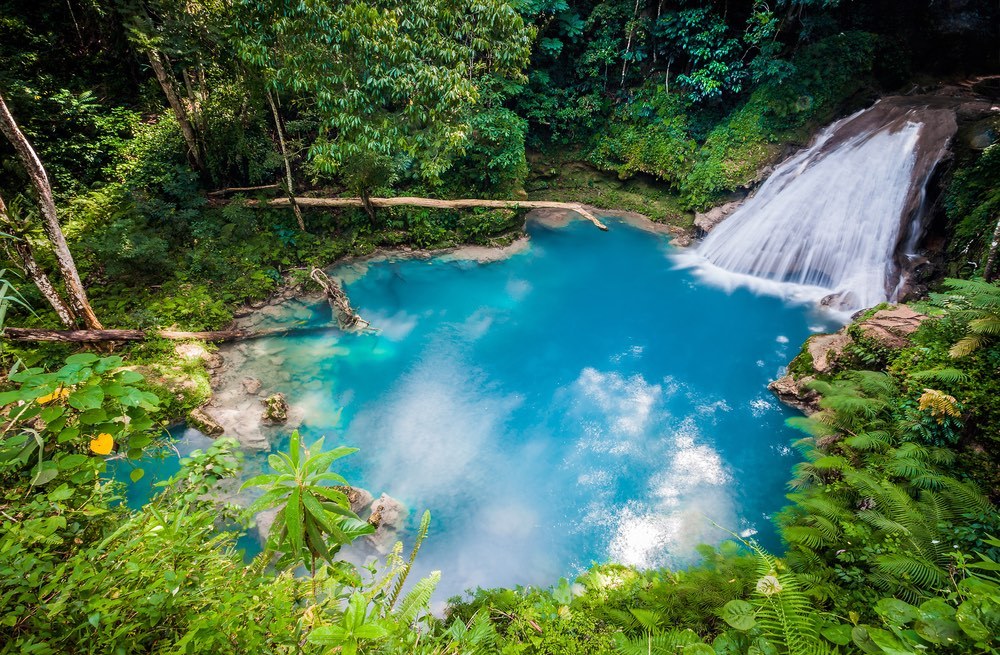 6. Belize
When people think of the Caribbean, they tend to think of a monolith destination, and this is why many of the undamaged nations were afraid their tourism industry would take a hit after Hurricanes Irma and Maria. But thankfully, Belize is located outside of the hurricane belt, so it's rarely affected by these types of storm systems. The last time a hurricane made contact with this coastal country was when Hurricane Richard came ashore south of Belize City in 2010.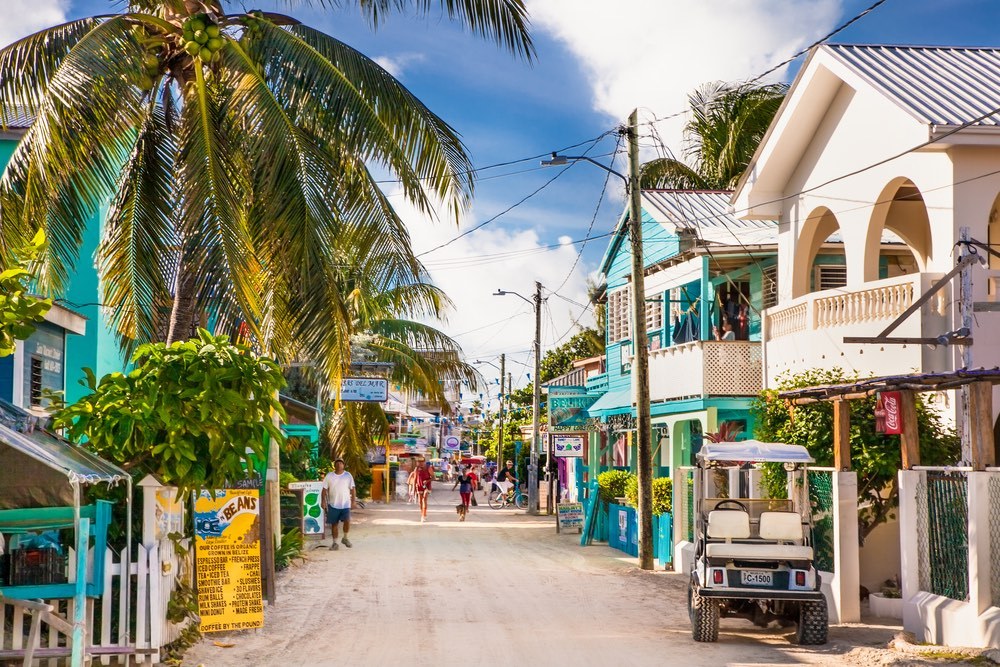 7. Curacao
If the sweet, citrusy taste of this southern Caribbean island's namesake liquor isn't enough to convince you to book a trip, what if we told you Curacao is relatively safe during hurricane season? Luckily, this Lesser Antilles island is far away from the hurricane belt. Although a hard-hitting hurricane making direct contact is plausible, it's rare that it will occur. You can rest easy knowing this snorkler's paradise, with its crystal clear water and white sand beaches, is a safe spot for your winter getaway.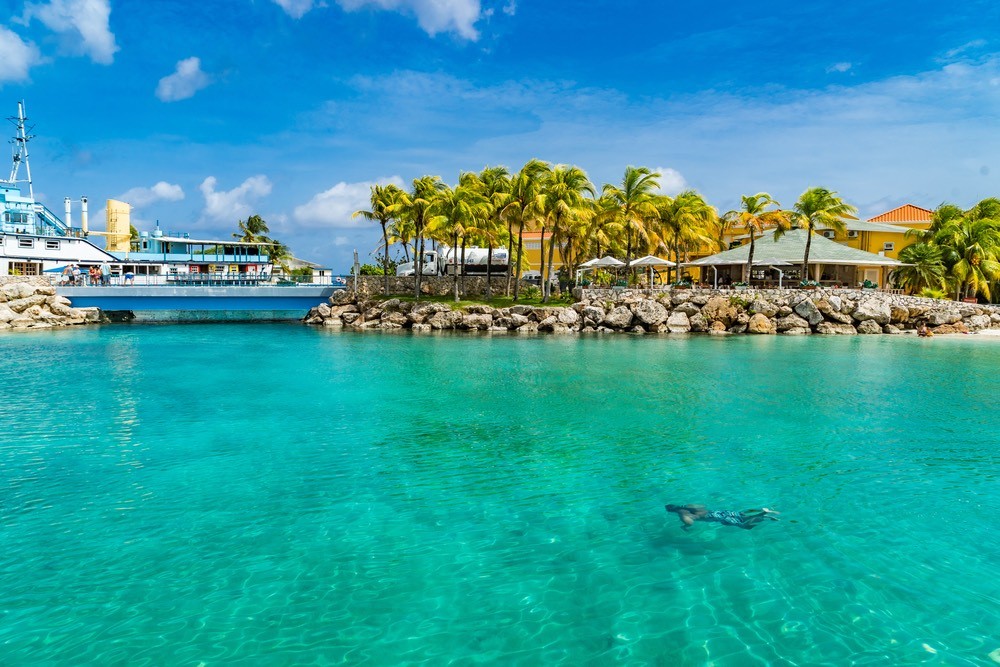 8. Grand Cayman
Grand Cayman is just one of three Cayman Islands in the Caribbean, and thankfully, all three islands were left unscathed during the 2017 hurricane season. Since little impact was felt from Irma and Maria, the most popular destination of Grand Cayman is the perfect winter vacation destination. There are incredible areas to go diving, snorkeling, jetskiing, and you can even swim with the stingrays!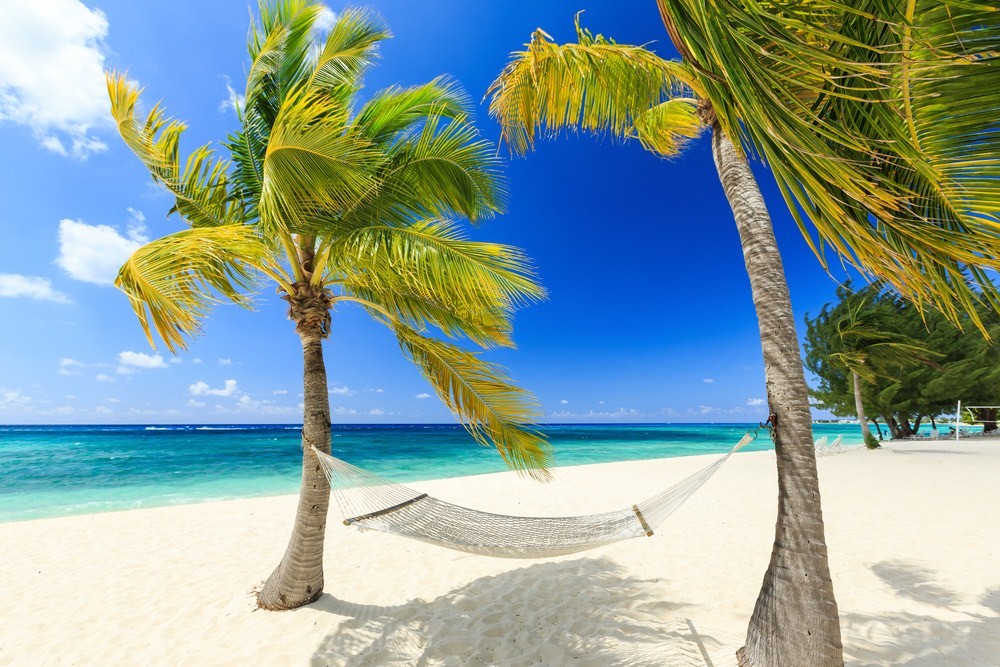 9. Barbados
Barbados was covered in heavy rain when Hurricane Maria swept through, and it was battered by high winds once Irma made her presence known. But Barbados' location in the Eastern Caribbean means its positioned right outside of the hurricane belt. So, it's business as usual in this British Commonwealth nation.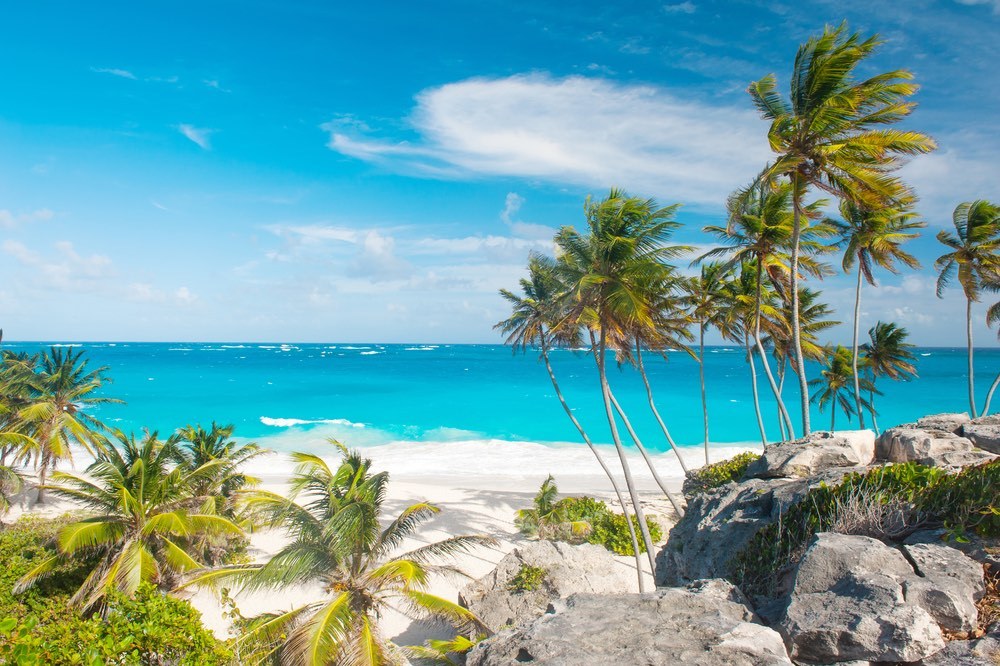 10. St. Lucia
Another island in the Eastern Caribbean that was unaffected during hurricane season was St. Lucia. The island nation experienced "strong winds and sea swells," but hotels and businesses were open and ready for tourists as soon as the hurricanes passed. This winter, don't think twice about booking a trip to witness its palm-lined beaches, volcanic rocks, and stunning waterfalls. And before you depart, don't forget to take a hike up the stunning Piton mountains!