If you're claustrophobic, you might want to turn away now. We're about to show you some of the teeniest tiniest apartments you've ever seen. They're located in Hong Kong – a city that has been struggling to accommodate its ever growing population. With more and more people searching for adequate housing, realtors are able to jack up rental prices to an average of over $2,100 a month for a standard one-bedroom in the city.
In Hong Kong, affordable housing means renting a 100-sqaure-foot unit for $200 a month. Many have resorted to living in cages, boxes, and coffin-like homes as rent prices continue to climb. Keep reading to see the harsh living conditions some Chinese are forced to live in. And the bad news is: Things will only get worse.
1. A Mother Cooks While Her Child Sleeps Just Inches Away From Her
Since the demand for living accommodations is much higher than the available supply, building owners have resorted to skirting around housing laws. Many single apartments have been divided into multi-dwelling units, and each section is rented out individually.
Chinese developers are now building small studio apartments that will measure around 128-square-feet each. This is two-fifths the size of an NYC "micro-unit."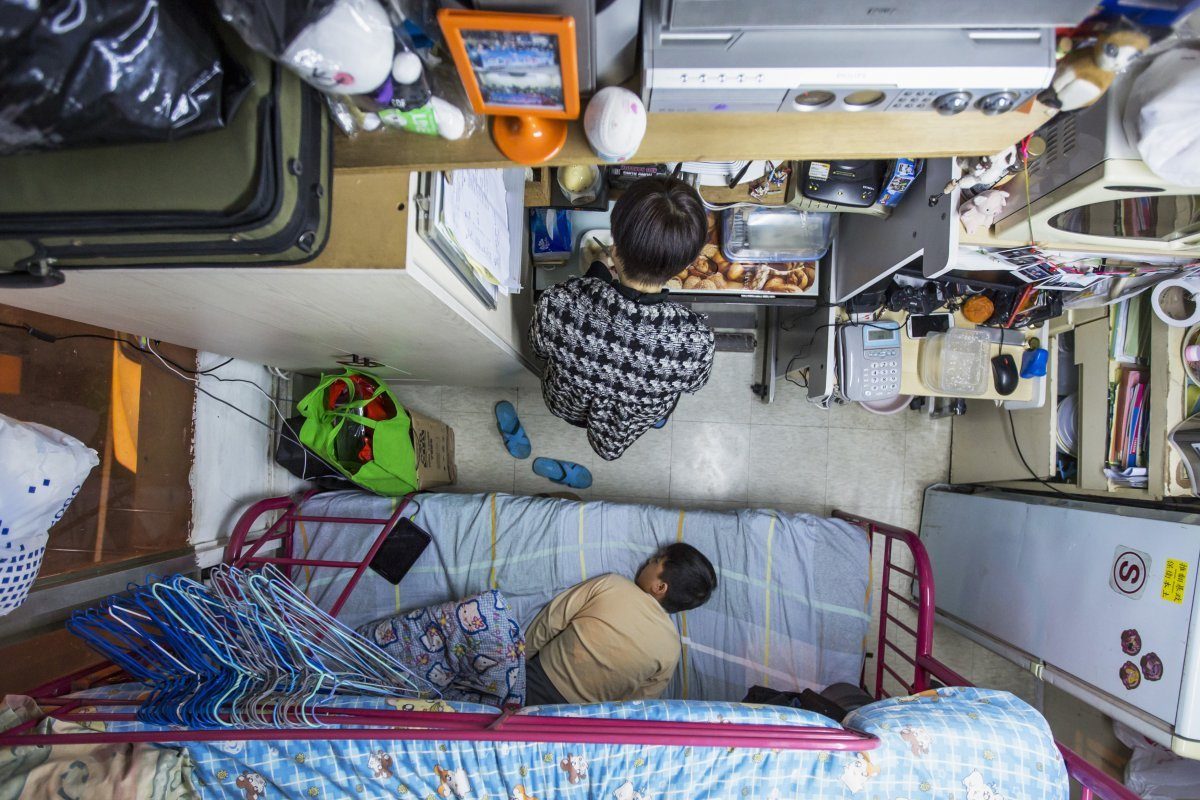 2. Subdivided Apartments Barely Have Enough Room for Beds
This woman sleeps on the bottom bunk in her 35-square-foot apartment. Subdivided units are sectioned off so tiny, many of them barely have enough room for anything other than a bed and a television.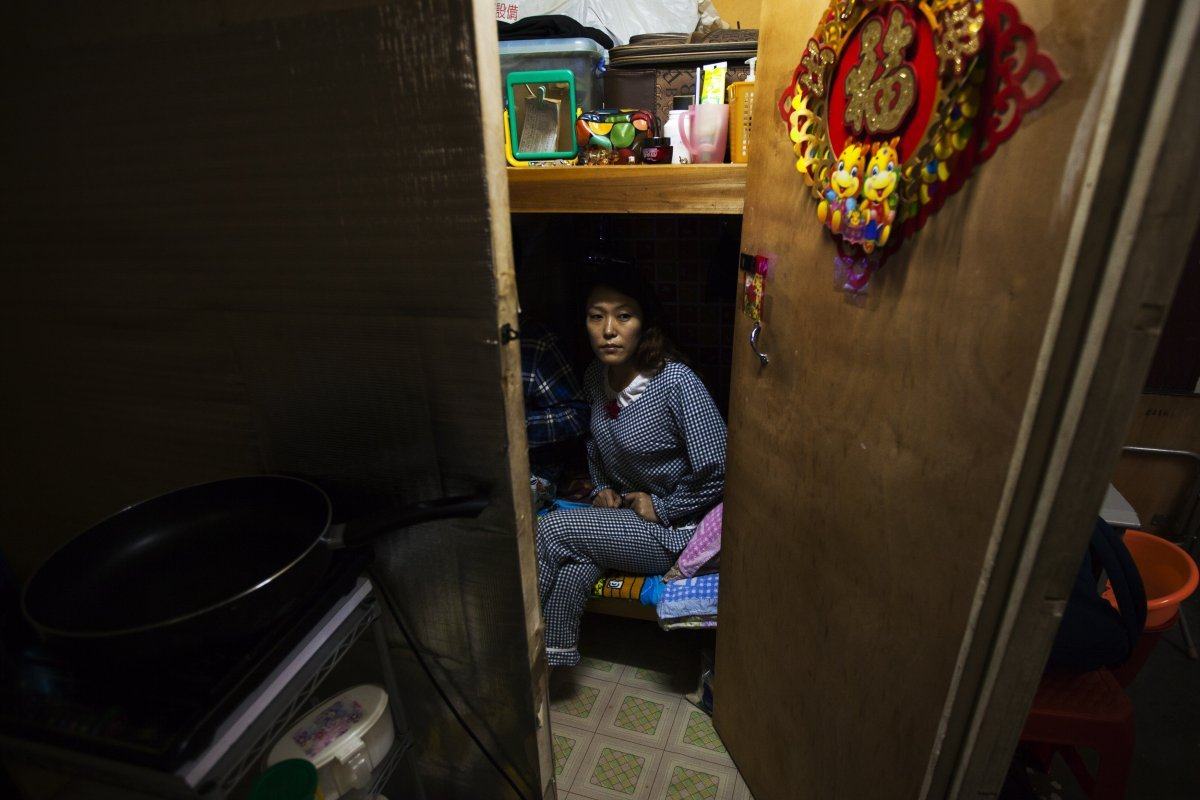 3. A family of Three in Cramped Quarters
This overhead view shows a family enjoying dinner in their cramped apartment. They've made do with a makeshift kitchen, a small table to eat their meals, and a bunk bed for the entire family to sleep on.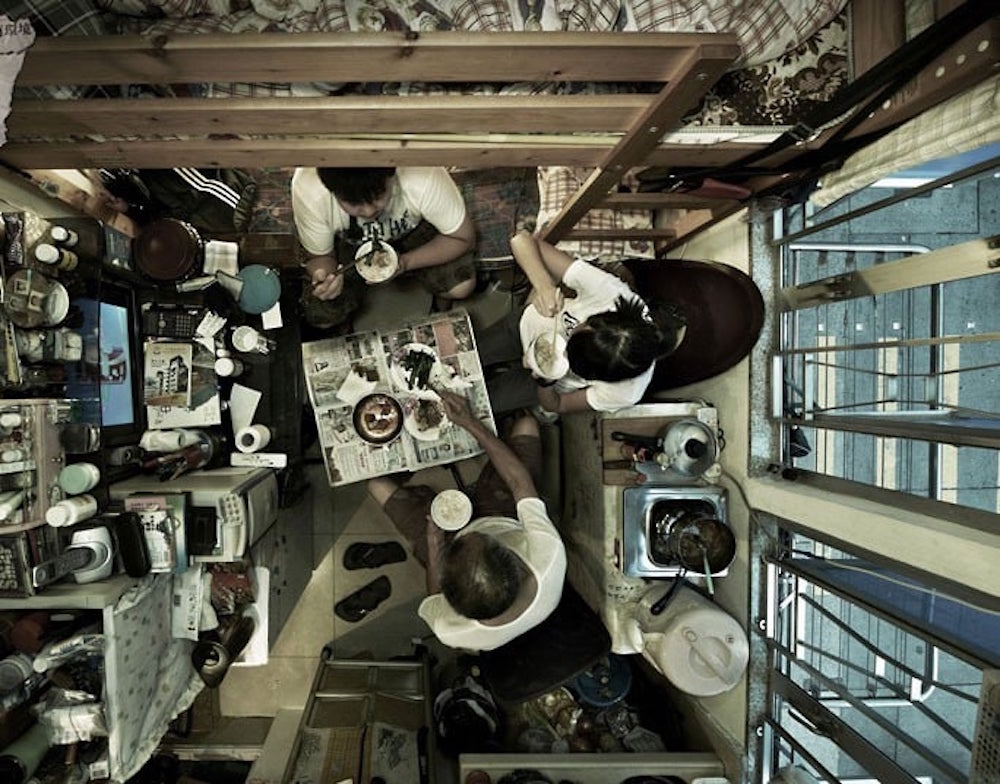 4. This Lady Finds Happiness Despite Her Deplorable Living Conditions
Because the majority of Hong Kong consists of rocky mountains, the amount of land available to build housing is scarce. Developers have been forced to build structures vertically, stacking thousands of tiny apartments on top of each other in high-rise buildings.
This woman is a resident in one of Hong Kong's many housing units. Despite her living conditions, she finds happiness as she clings to a plush toy.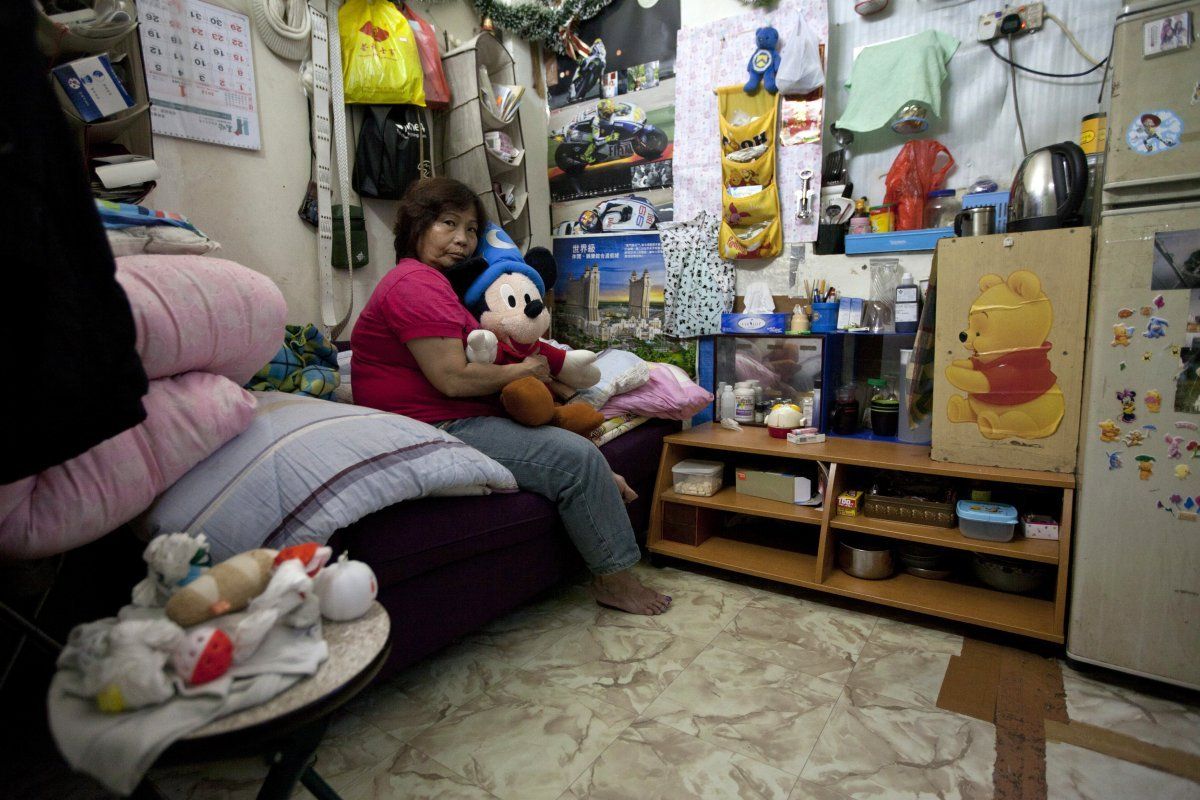 5. People Living in Cages
You probably thought it couldn't get any worse, but it just did. This is the lowest level that a human being can be treated. Some Chinese are forced to rent caged beds for $150 a month. They have essentially no privacy and are forced to live like animals.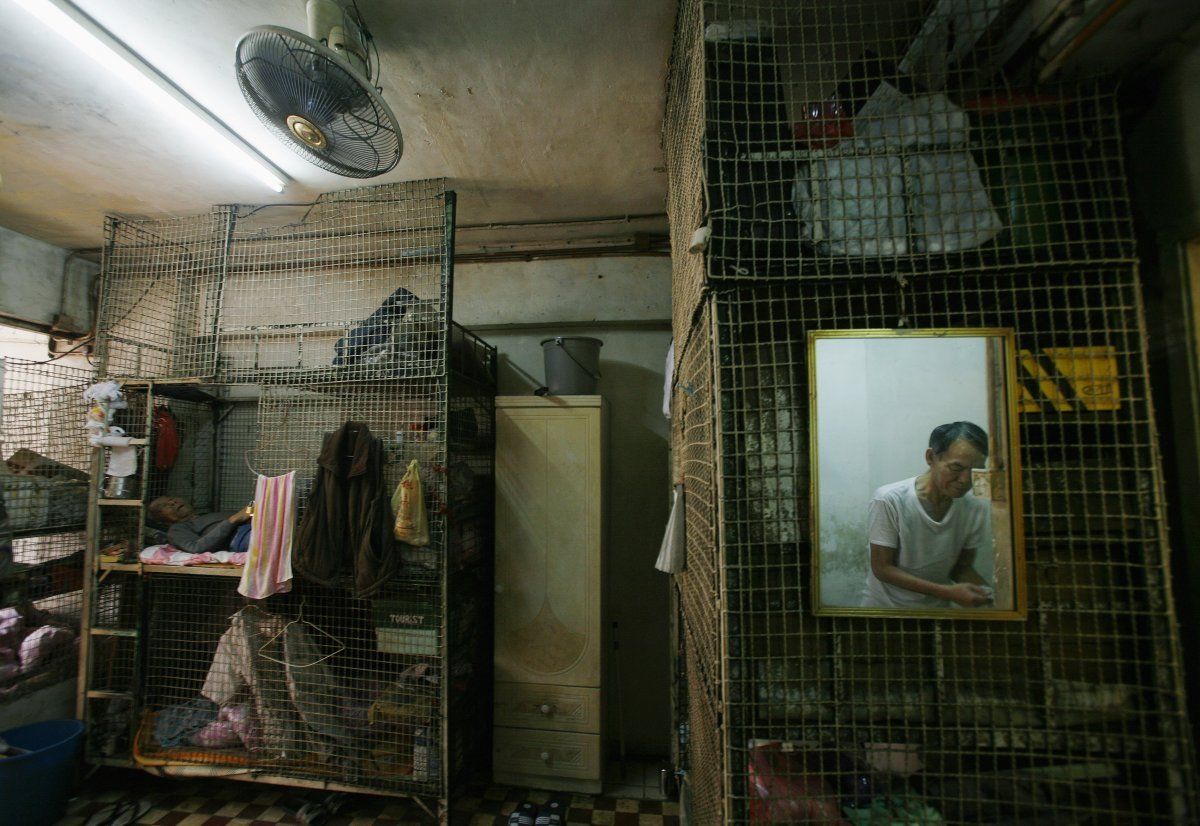 6. An Aerial View of a Family's Shoebox Apartment
The housing situation is so bad in Hong Kong, many units are being rented for $7-$10 per square foot. A unit of this size, estimated at 150-square-feet, would be impossible for most Chinese to afford with their low-paying salaries.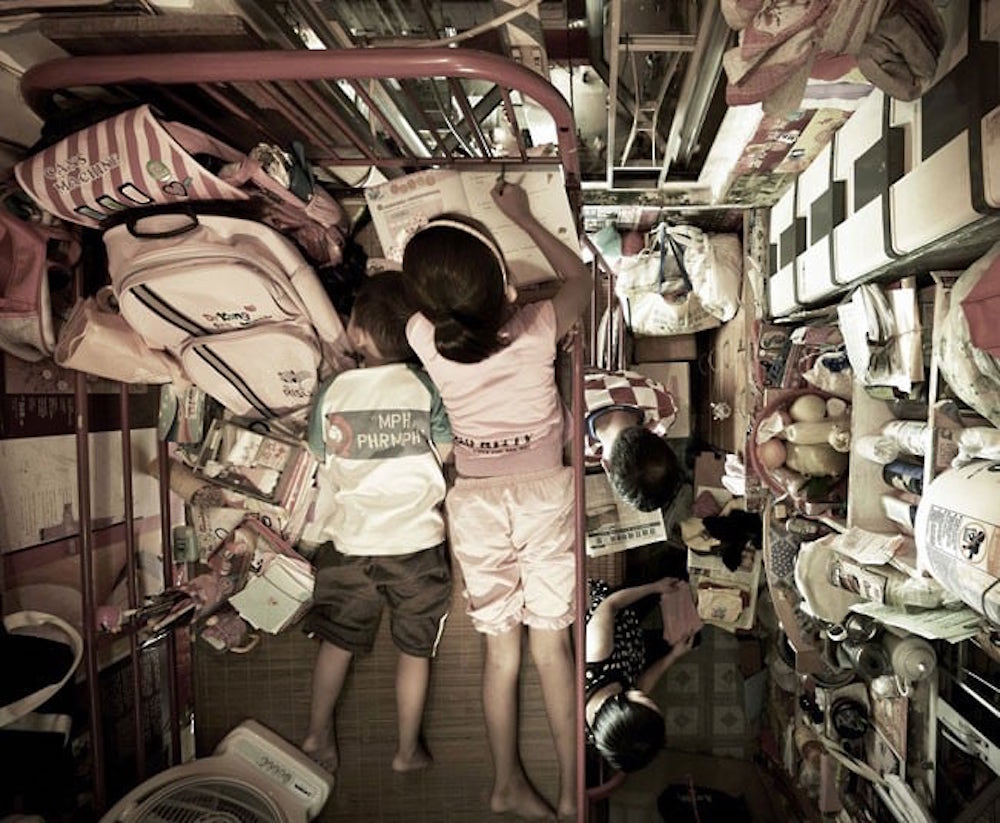 7. The Tiniest Apartment of Them All
An unemployed man sits on a wooden slab in his minuscule apartment as he eats his dinner. This tiny room is only 28-square-feet.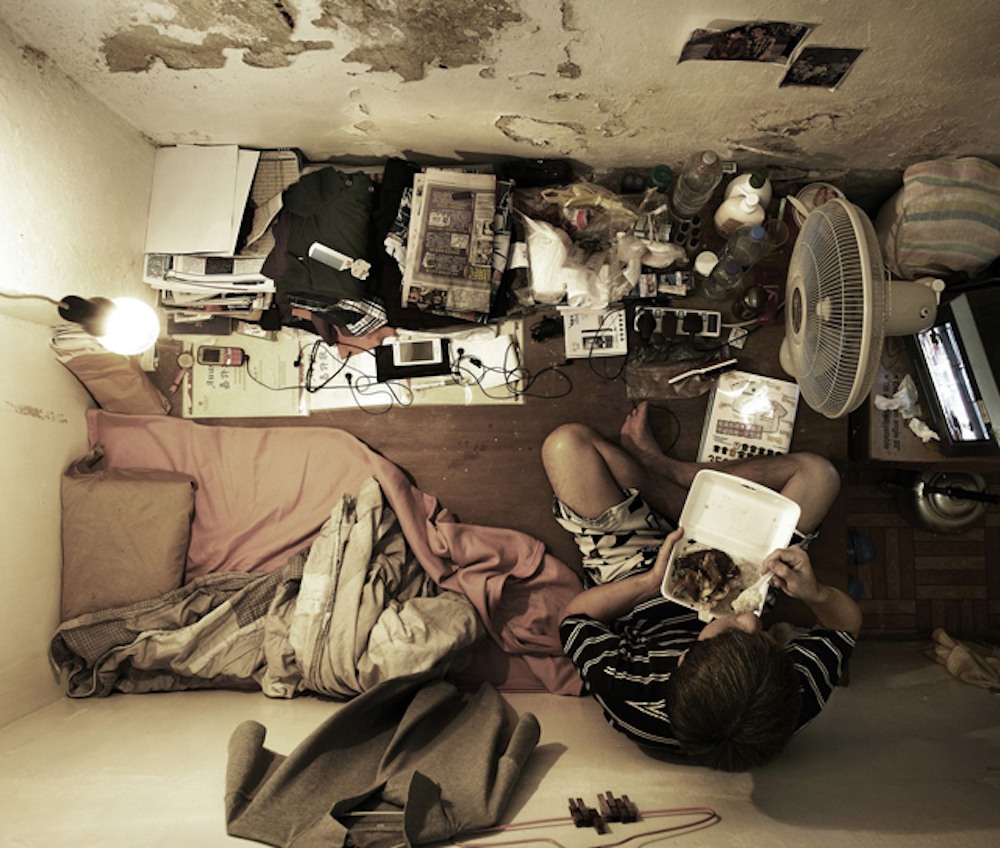 8. Caged Apartments Are Favored Amongst the Working Class
These sectioned off caged homes come in at around 6×2.5 in size. The Chinese government believes tens of thousands of Chinese workers now call the cages their home.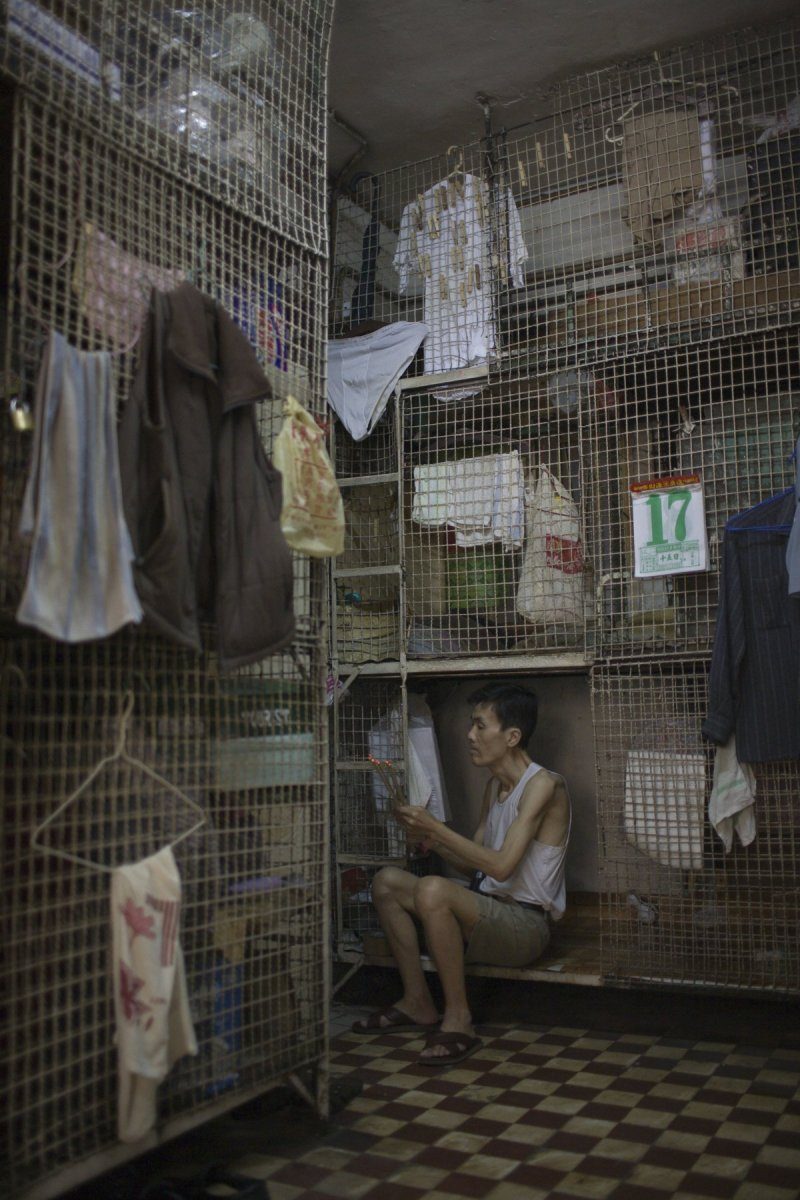 9. 'Coffin Homes' Are Now Becoming More Popular Than Ever
Landlords now build "coffin homes" – 3×6 units that rent out for $310 per month. They were given this name because they resemble real coffins. The tiny section can only fit a sleeping bag, a small TV and minimal possessions. In this apartment unit, there are 24 people who live in various coffin homes.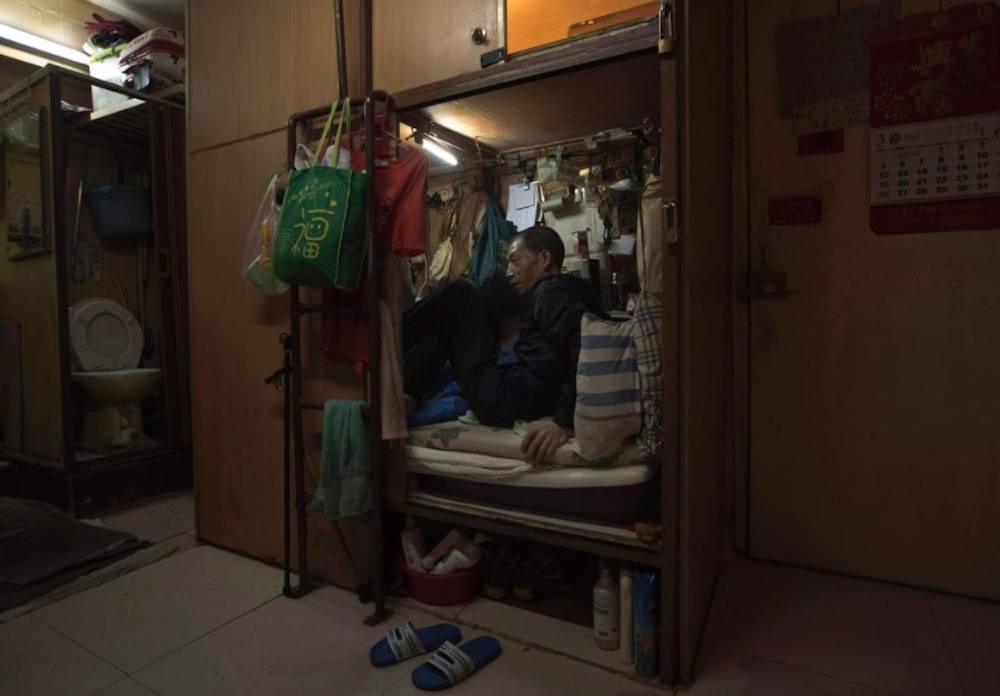 10. Being One of the Most Expensive Cities in the World, There May Be No End in Sight
If you thought NYC and San Francisco were expensive, Hong Kong is worse. The Chinese have no option but to rent these cages and coffin homes because becoming a homeowner is nearly impossible. The median home price is 19 times the median annual household income.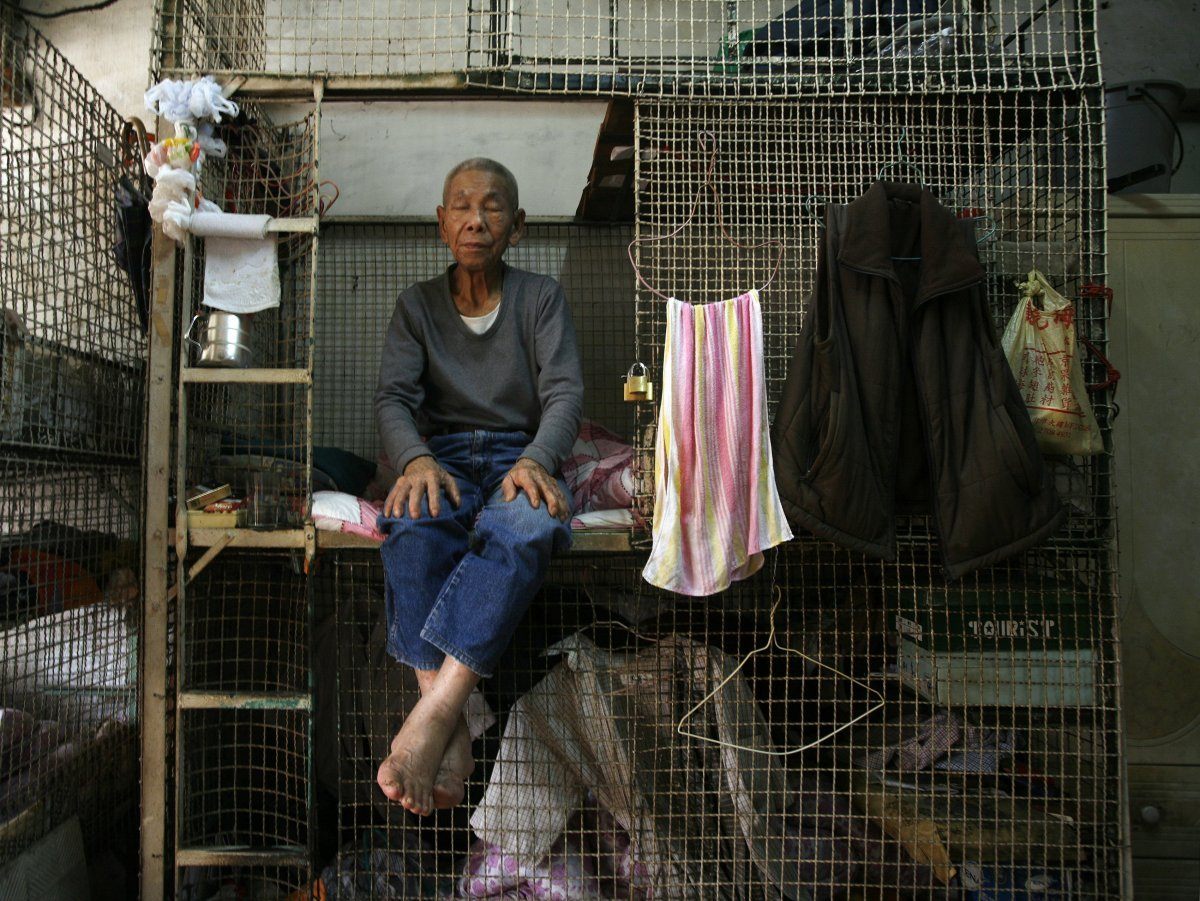 Here's a mini-documentary that goes into further detail about Hong Kong's longstanding housing crisis.