Tokyo is a city that everyone should see at least once in their lifetime. The pulsing, vibrant city thrums with history, life, and culture. If you spent two years of your life in the gorgeous capital city of Japan, you could never hope to see and do everything on offer. You couldn't get to everything with 24 months, so there's no possibility you could see it all in 24 hours — that's no reason not to try, though. If you ever find yourself with a single day to kill in Tokyo, slug some coffee and plan on sleeping tomorrow. Here is how to make the most of a single day in one of the most exciting cities in the world.
6 AM — 7 AM: Sunrise in Japan
Okay, let's pretend we're already here and in the city (and maybe give a writer a break on the transportation logistics of this whole thing in favor of just enjoying the ride). Throughout the year, sunrise in Japan tends to occur just before the seven o'clock hour, and the city provides several opportunities to experience the rising sun in breathtaking fashion.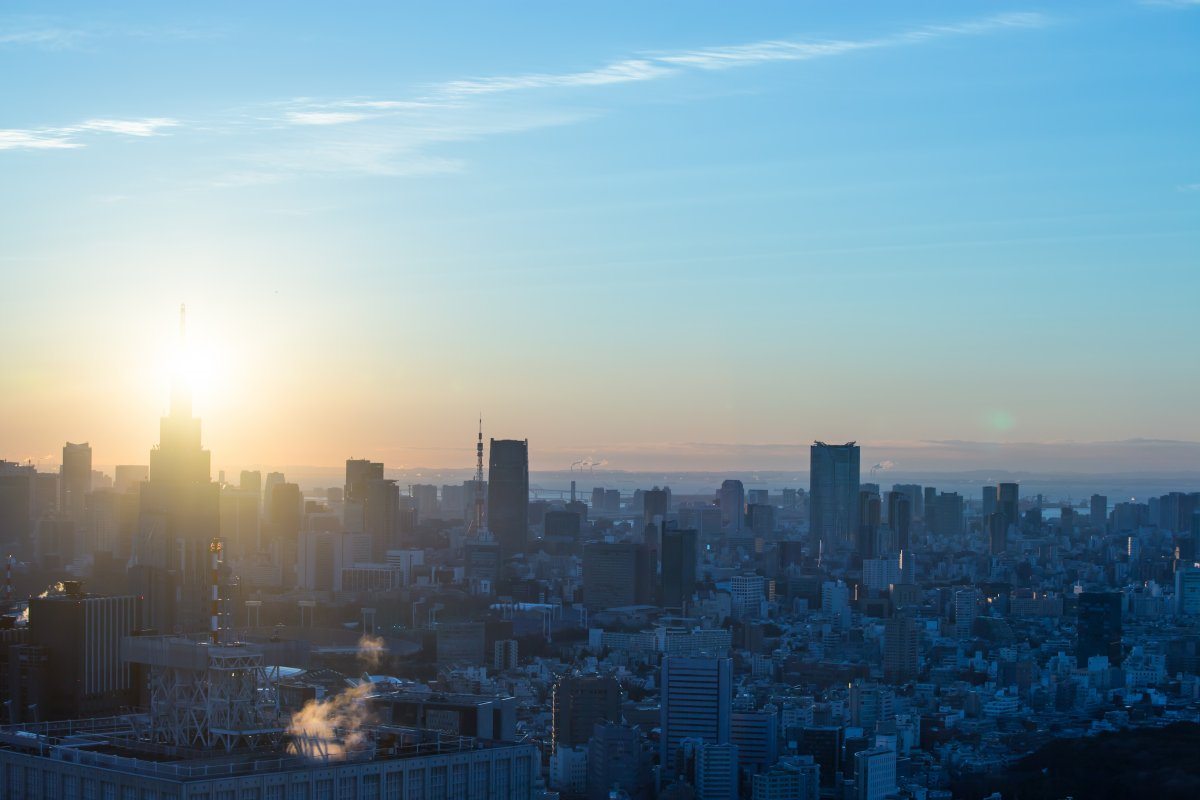 7 AM — 8 AM: Breakfast at Shou Tsukiji
You're in Japan, so why not leap headfirst into a sushi experience? At Shou Tsukiji, you can't go wrong. The on-site chefs use delicious fresh ingredients and create your sushi while you wait. It's authentic and mouth-watering, a can't-miss combination.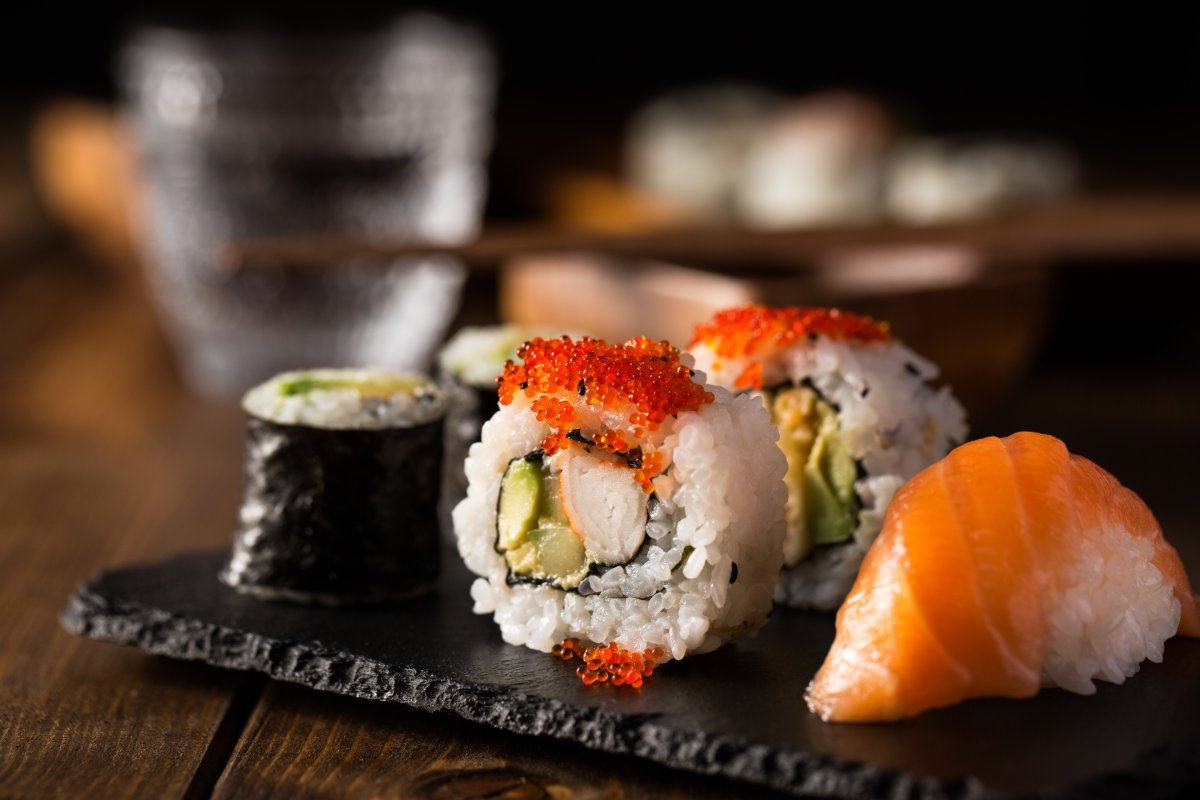 8 AM — 9 AM: Watch Akihabara Wake Up
Tech nerds might have a hard time limiting their time in Akihabara to a single hour. The electronics district crams in numerous shops and cafes and puts some of the world's newest (and weirdest) gadgets on display. You don't need to spend a dime to enjoy watching the people stroll by in Akihabara.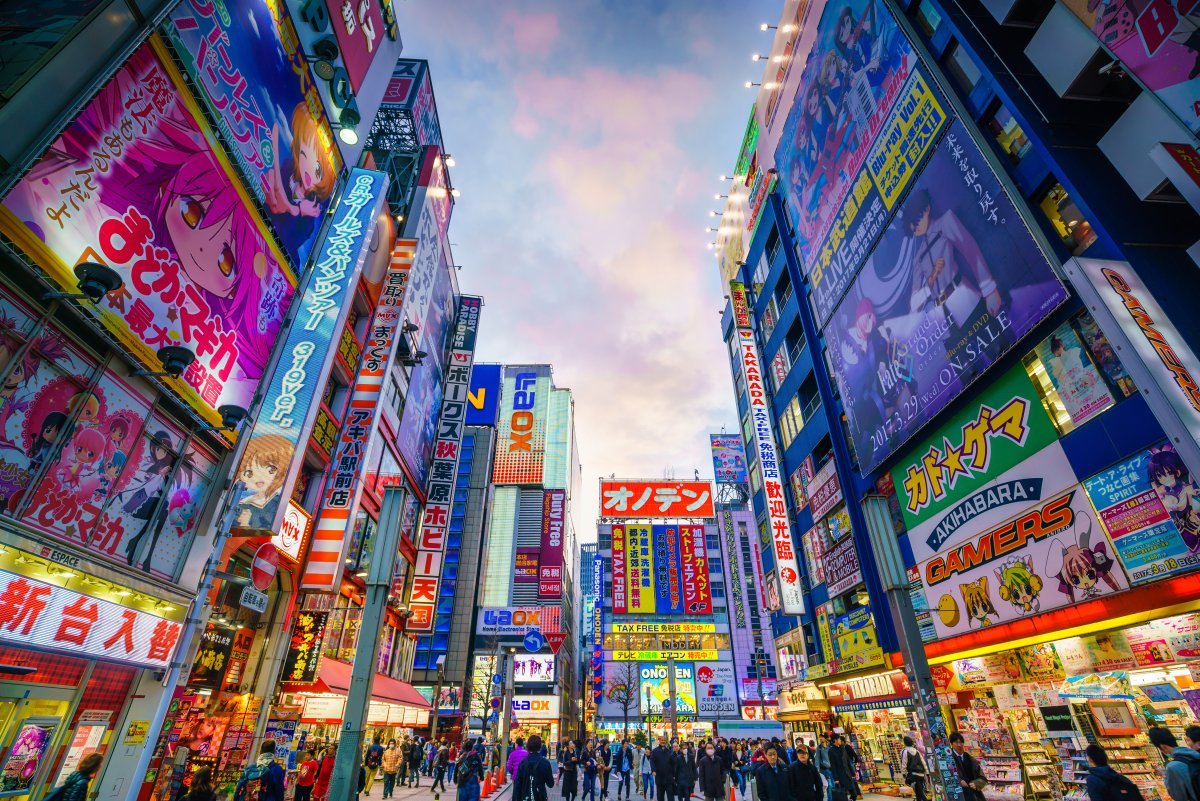 9 AM — 10 AM: Head to the Ghibli Museum
Is the Ghibli Museum technically just a showcase of the art of an animation studio? Yes. That said, you don't have to be a fan of My Neighbor Totoro or Spirited Away to enjoy the captivating exhibits on display at this unique collection.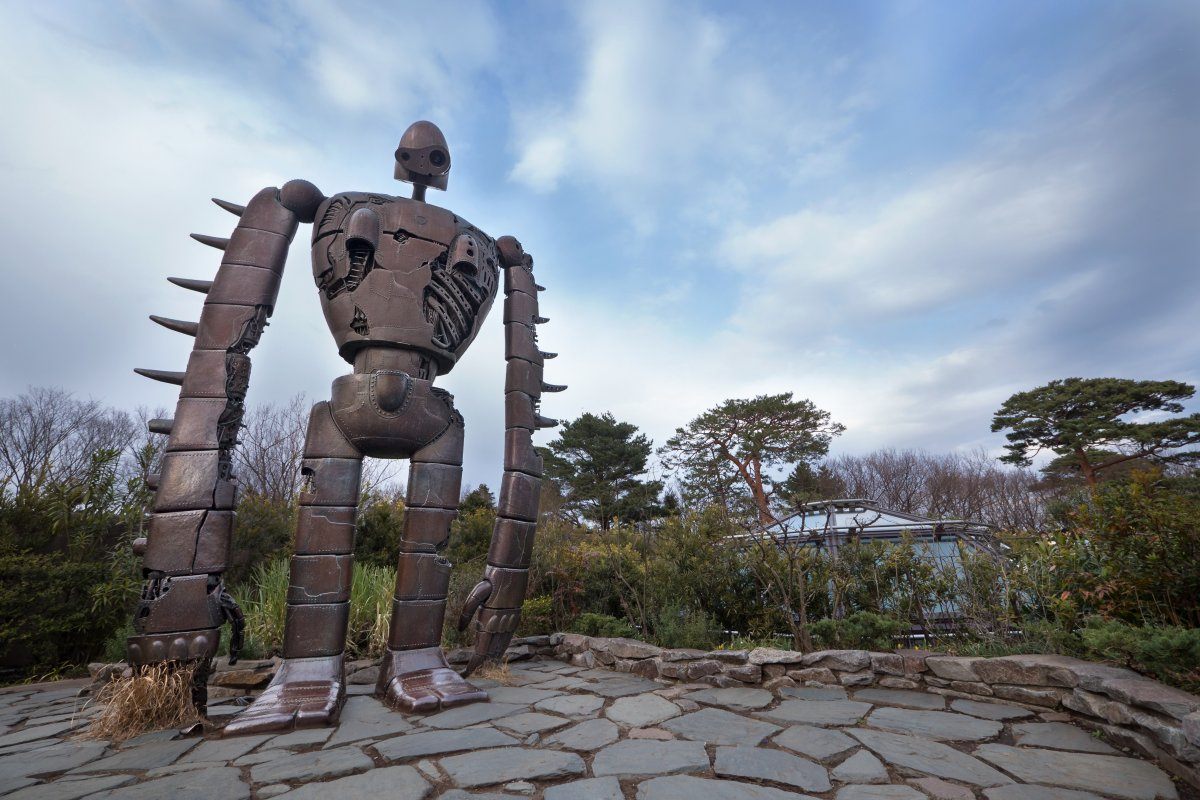 10 AM — 11 AM: Snack Time at Kyourakutei
The food in Tokyo is not to be missed, which is why you'll need to prep your tummy for some serious eating if you want to make the most of a trip to the city. So, even if you're not yet hungry after breakfast, you should still take some time to eat some sides at Kyourakutei, which is home to some innovative cuisine.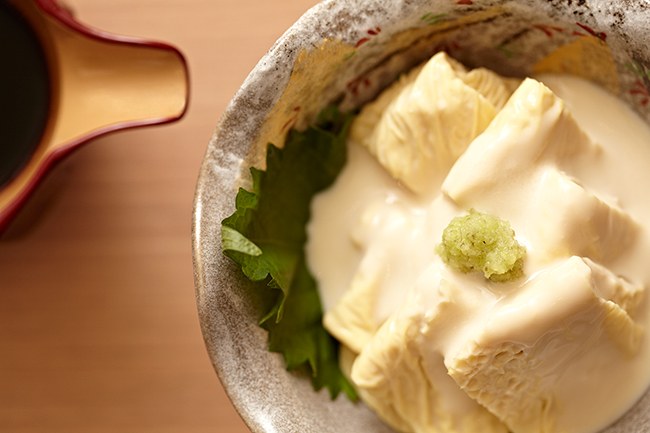 11 AM — 12 PM: Shop Your Way Through Ginza
Today, the collection of upscale boutiques and one-of-a-kind shops being assembled in the Japanese district of Ginza is beginning to rival even the poshest locations in New York or Paris. If you love stunning and brave fashion, then it's nearly impossible to keep your wallet under wraps while enjoying the bustling section of the city.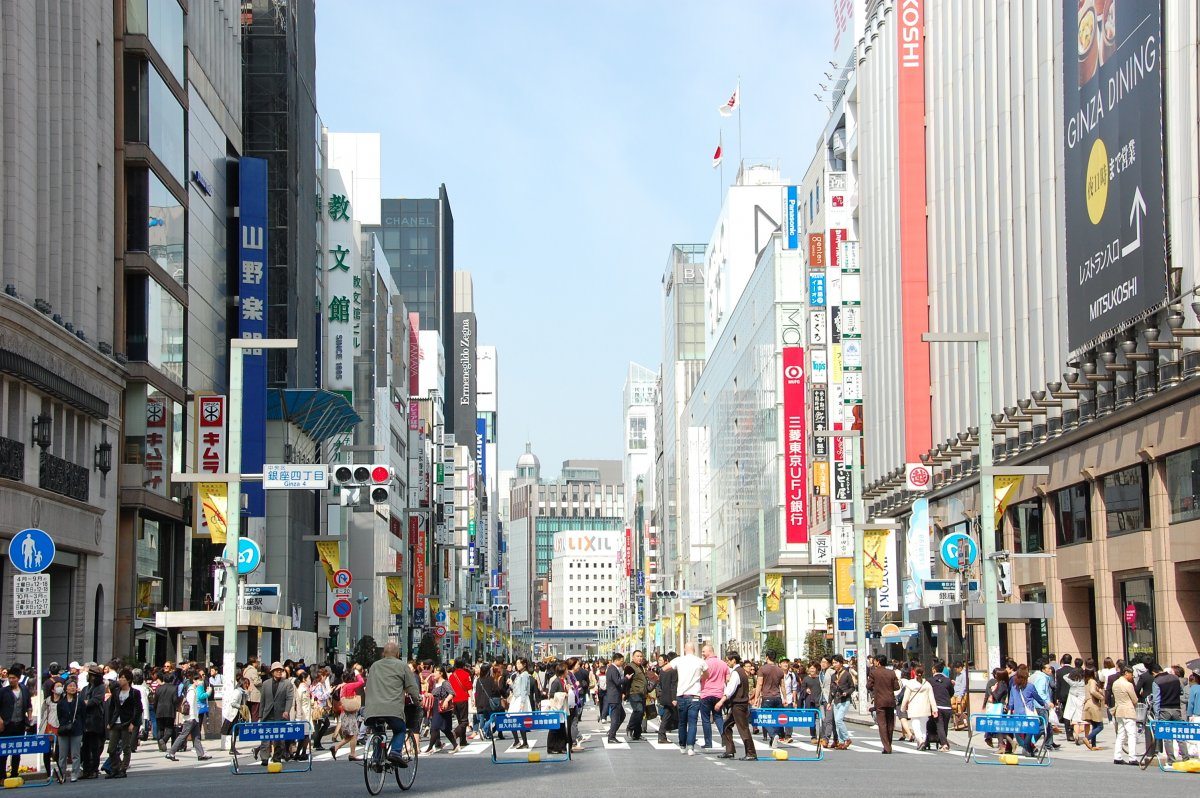 12 PM — 1 PM: Say Hello to Hachikō
In between all the eating, shopping, and sightseeing, take a quiet moment to enjoy a statue honoring Hachikō, a dog who made the daily trip to meet his master at Shibuya Station every single day. Even after his master's death, Hachikō continued to make a daily trip to the station to show his respect for a man he loved.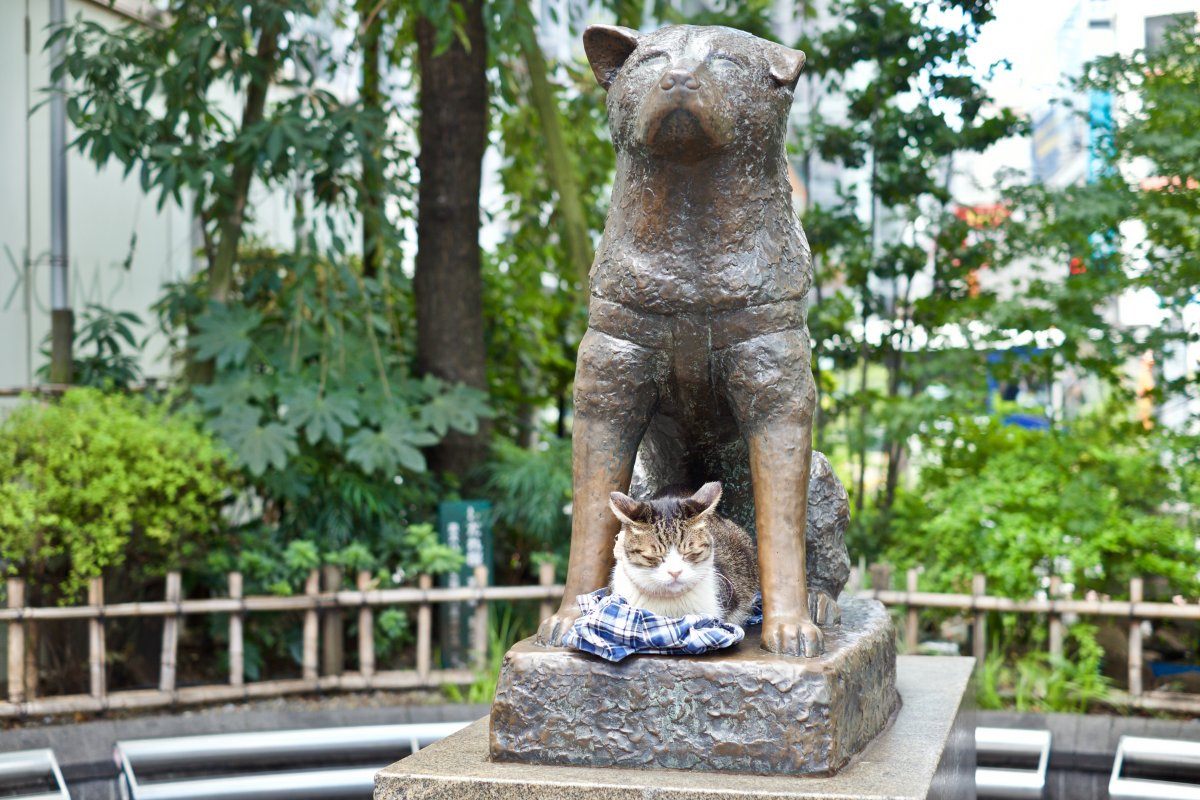 1 PM — 2 PM: Lunchtime at L'Effervescence
Just because you're in Japan doesn't mean you can't find some fabulous French cuisine. The rotating seasonal menu at L'Effervescence will convince you otherwise, as the favorite lunch and dinner spot is always offering something appropriate for the weather (and mouthwatering to boot).
2 PM — 3 PM: Learn Some History at the Tokyo National Museum
The Tokyo National Museum is home to one of the most extensive curated collections of art in the world. It's also an incredibly comprehensive look at the relics and various archaeological remains of Japan. Learn a little bit of Japan's fascinating history as you walk among some of the most gorgeous art in the world.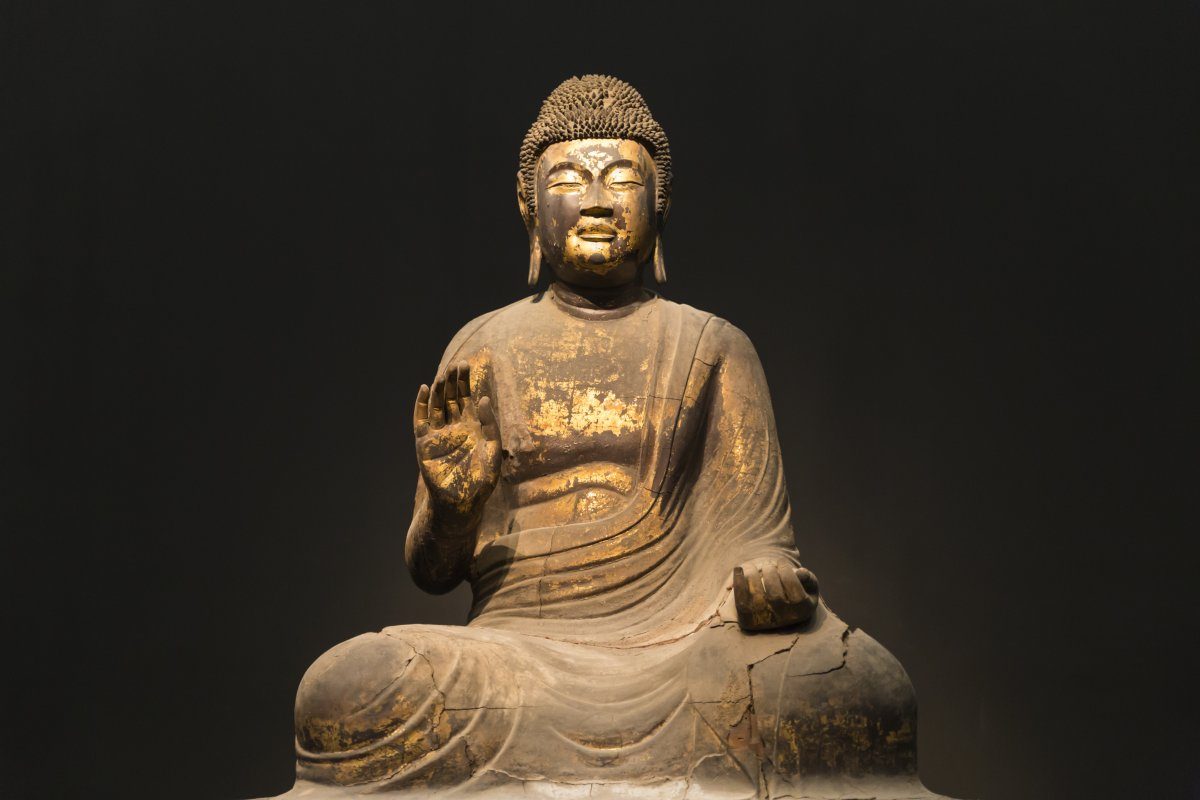 3 PM — 4 PM: Visit Mount Mihara
Not far from Tokyo on a small island sits Mount Mihara, an active volcano that seems to erupt once every 150 years. The last time it popped its top, in 1986, Mihara spewed lava fountains nearly a mile high.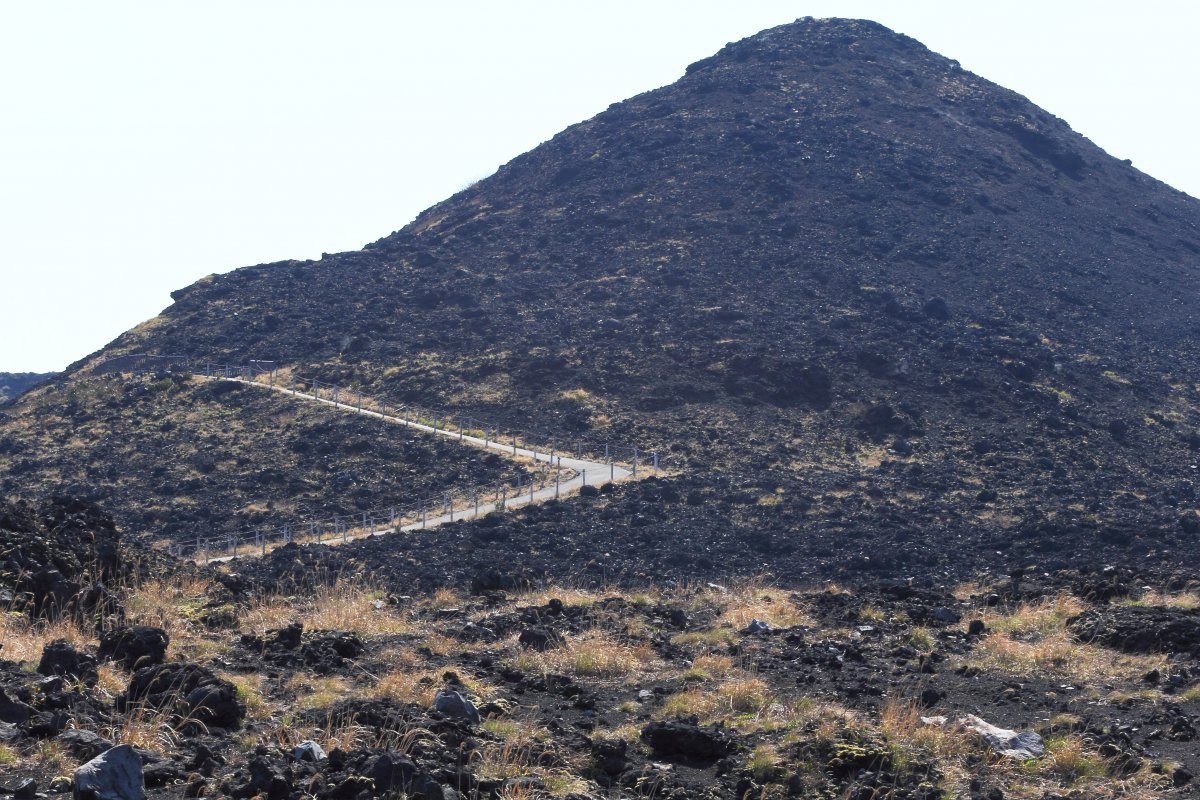 4 PM — 5 PM: Check out Odaiba
Odaiba is a massive artificial island just across from central Tokyo. The self-sustaining island contains shops, homes, and plenty of attractions. The splendid island is worth your time if only to stroll through and see the sights. Keep an eye out for the replica of the Statue of Liberty.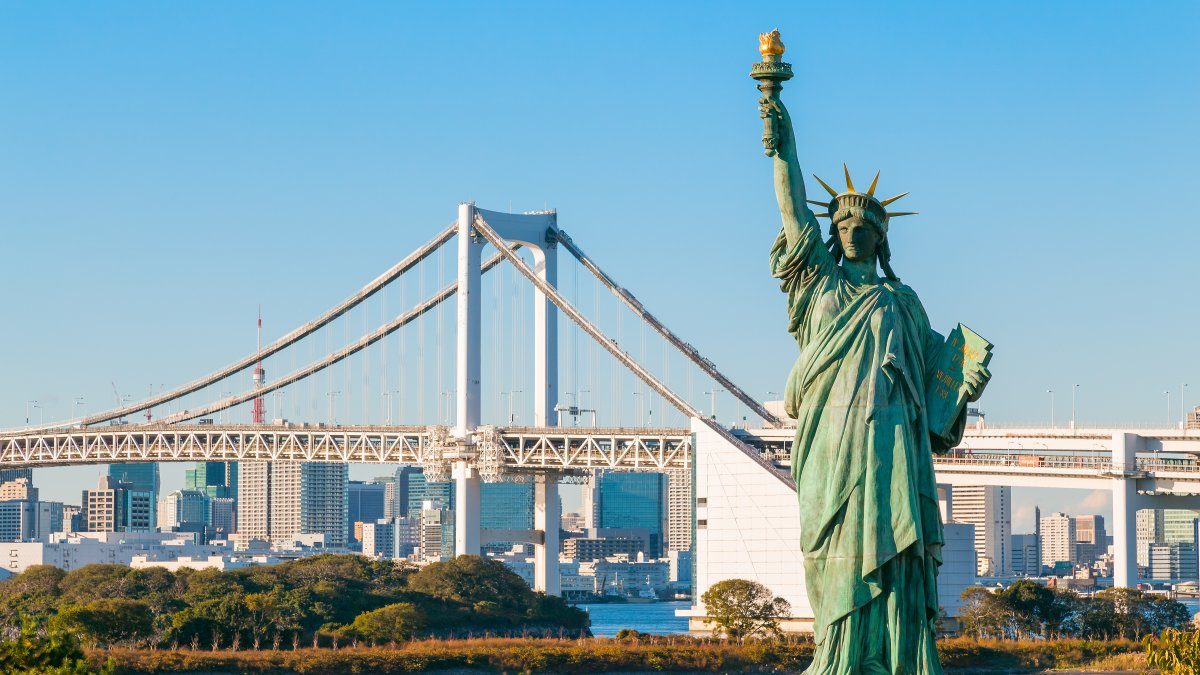 5 PM — 6 PM: Stroll Through Kasai Rinkai
Tokyo's largest park is home to a Ferris wheel, an observatory, an aquarium, and truly breathtaking views of a setting sun. Head to the park's Crystal View by the time the sun sets, and you'll get beautiful views of the city and Tokyo Bay.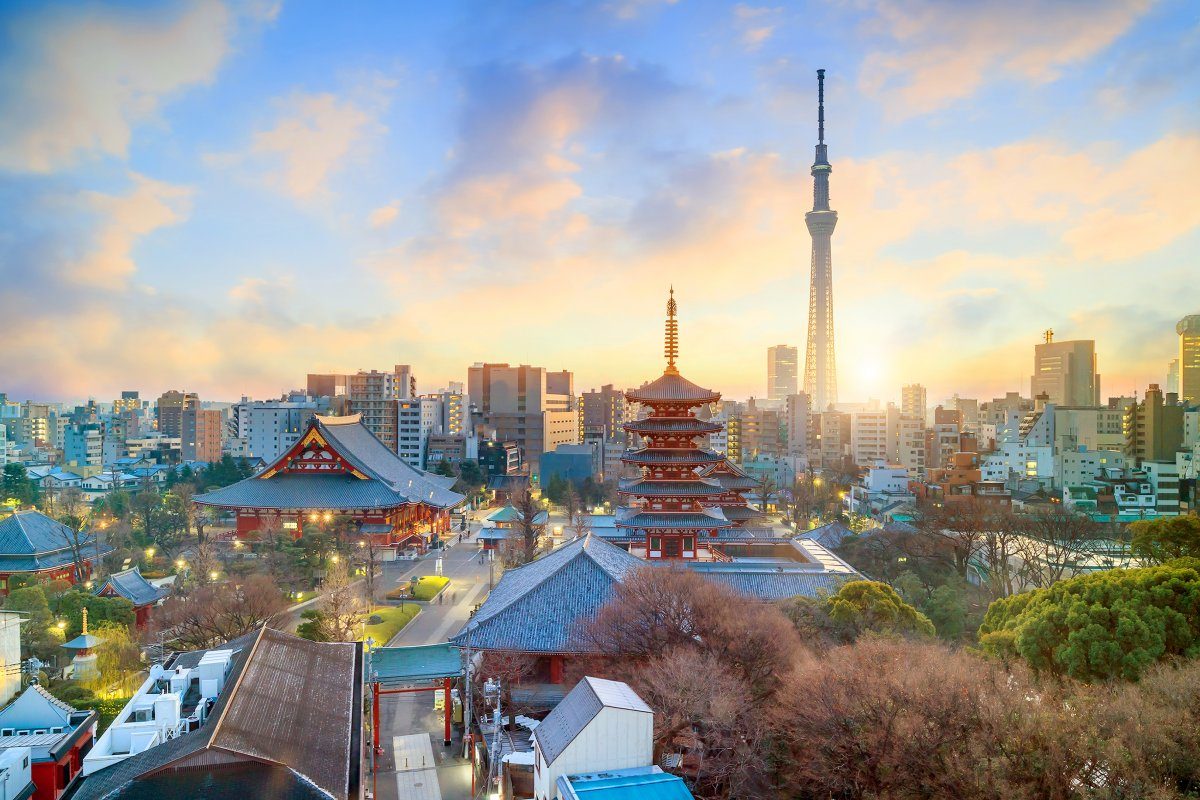 6 PM — 7 PM: Scope Tokyo Tower
The second tallest structure in Japan, Tokyo Tower stands at 1,092 feet tall, fully 100 feet taller than the structure that inspired its shape, the Eiffel Tower. The impressive spire delivers memorable views of the Japanese capital. It's well worth taking the time to visit the observation deck.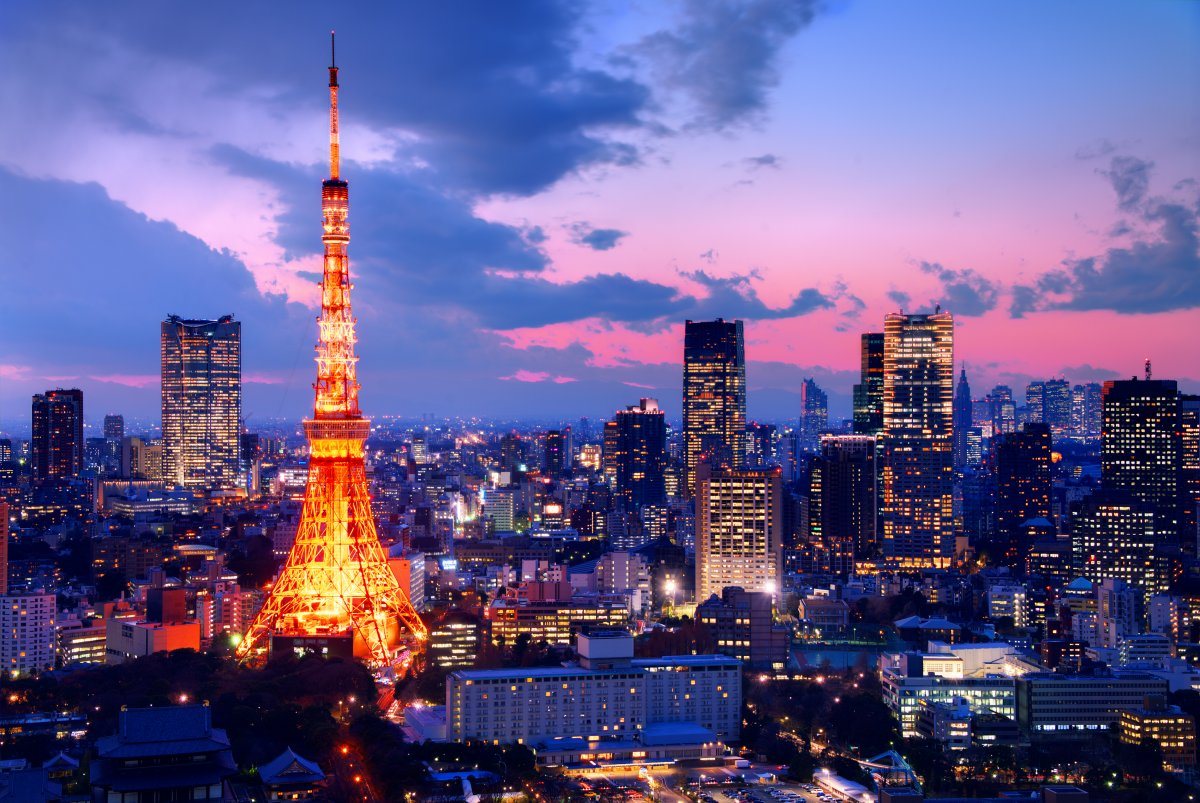 7 PM — 8 PM: Dinner at Shima
World famous steak artisan Chef Manabu Oshima does things with wagyu beef that you could never possibly recreate in your kitchen. The ultra-succulent meat is prepared by a world-class kitchen staff before being served. Customers should also take advantage of the "steak sandwich" carry out option for late night munchies.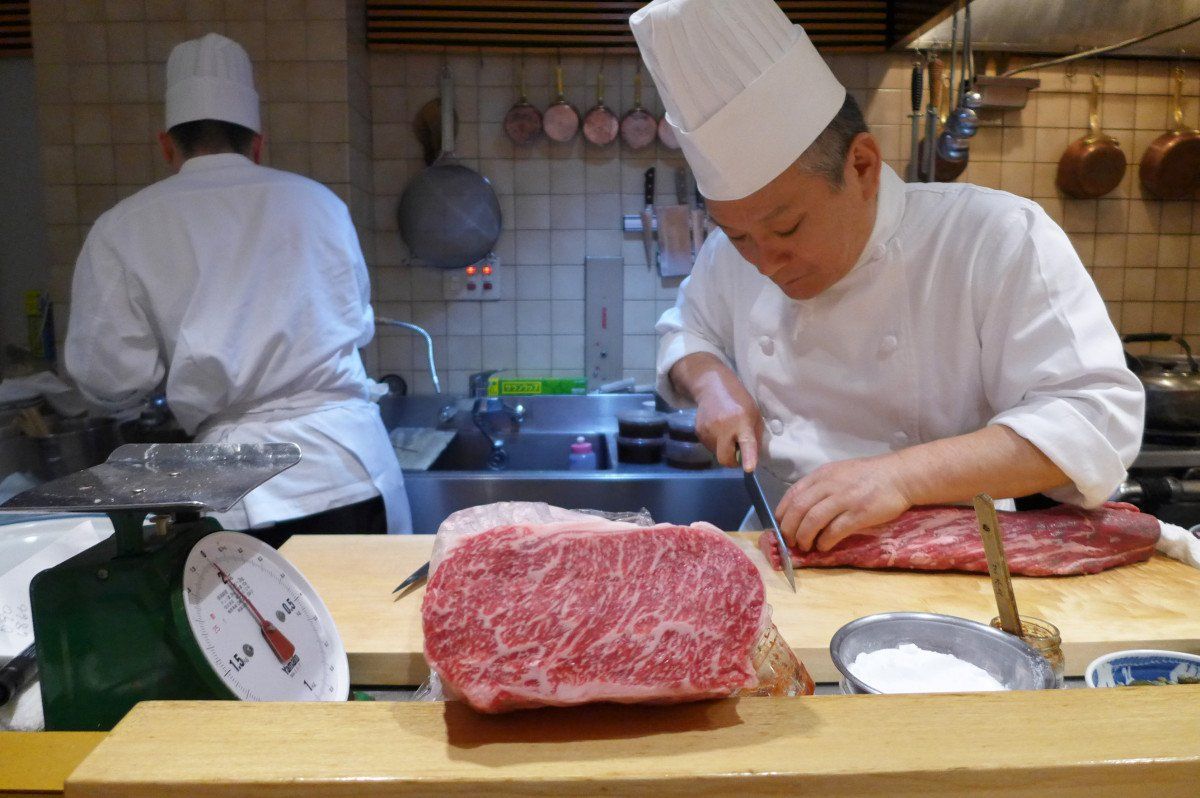 8 PM — 9 PM: Check Out the Giant GUNDAM Robot
Okay, you're in Japan, so why not take a few minutes to see something strange. Or, you could be a big fan of one of the incarnations of the popular anime series starring massive battling robots. Either way, this 20-foot-tall, intricately crafted robot is worth checking out.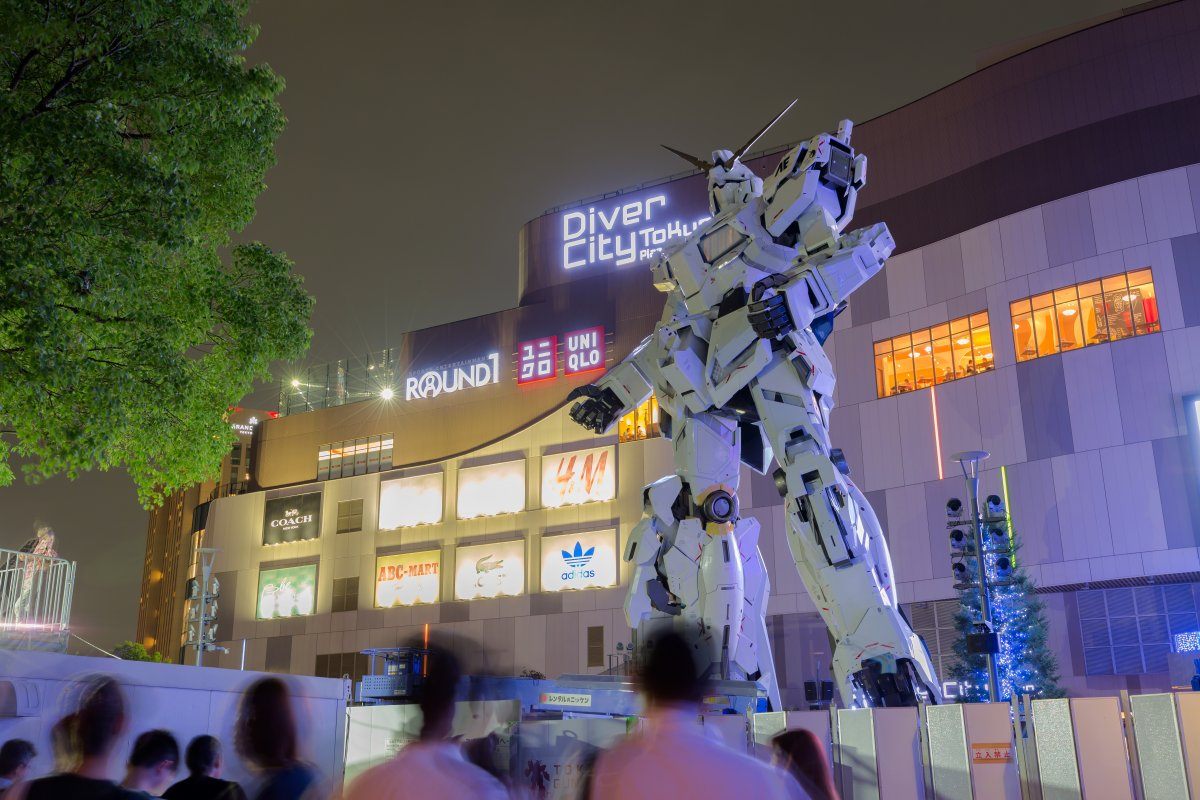 9 PM — 10 PM: Drop Some Change at A-Button
If you spend an hour exploring the endless selection of arcade, console, and PC games on offer at A-Button, don't be surprised if you find yourself shoulder to shoulder with some of the Japanese video game industry's most famous names. The bar is a hot spot for the video game community, thanks to its winning collection of video games and booze.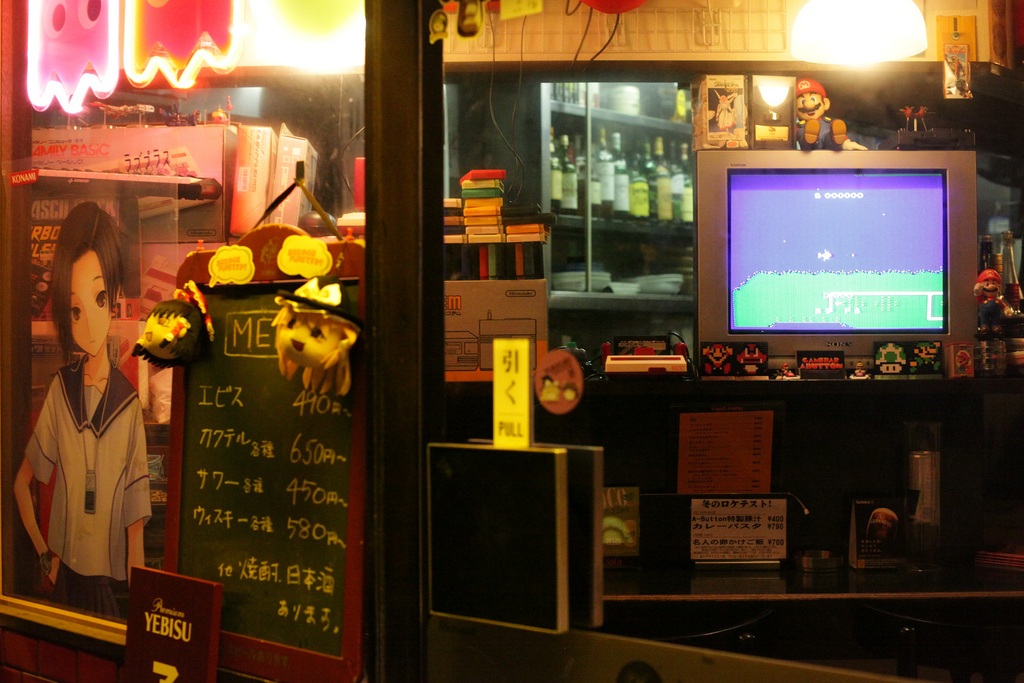 10 PM — 11 PM: Go Dancing at Red Shoes
If you're not into the house scene, check out Red Shoes, a vintage bar and club that features an eclectic, rotating mix of high-quality live bands. This high-energy meeting spot is open until 4 am, so there's always time to swing by.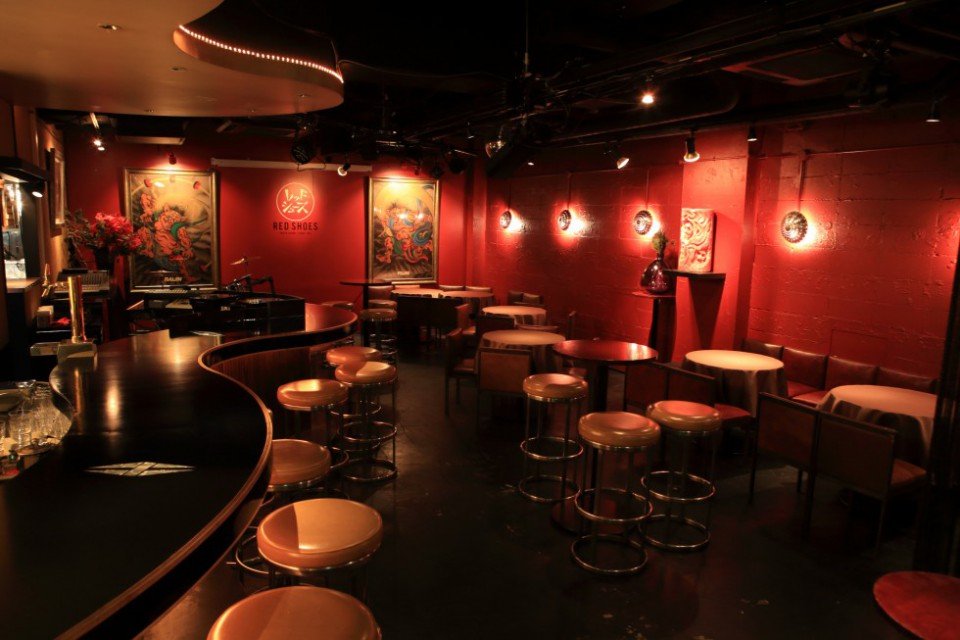 11 PM — 12 AM: Shoot Some Pool at Bagus
It might be a chain, but Bagus — a bar with more than a dozen locations around Tokyo — is famous for a reason. The gaming joint features poker, darts, and the typical assortment of old-school bar games. If you need to kill an hour before kicking off your evening, Bagus is a great place to do it.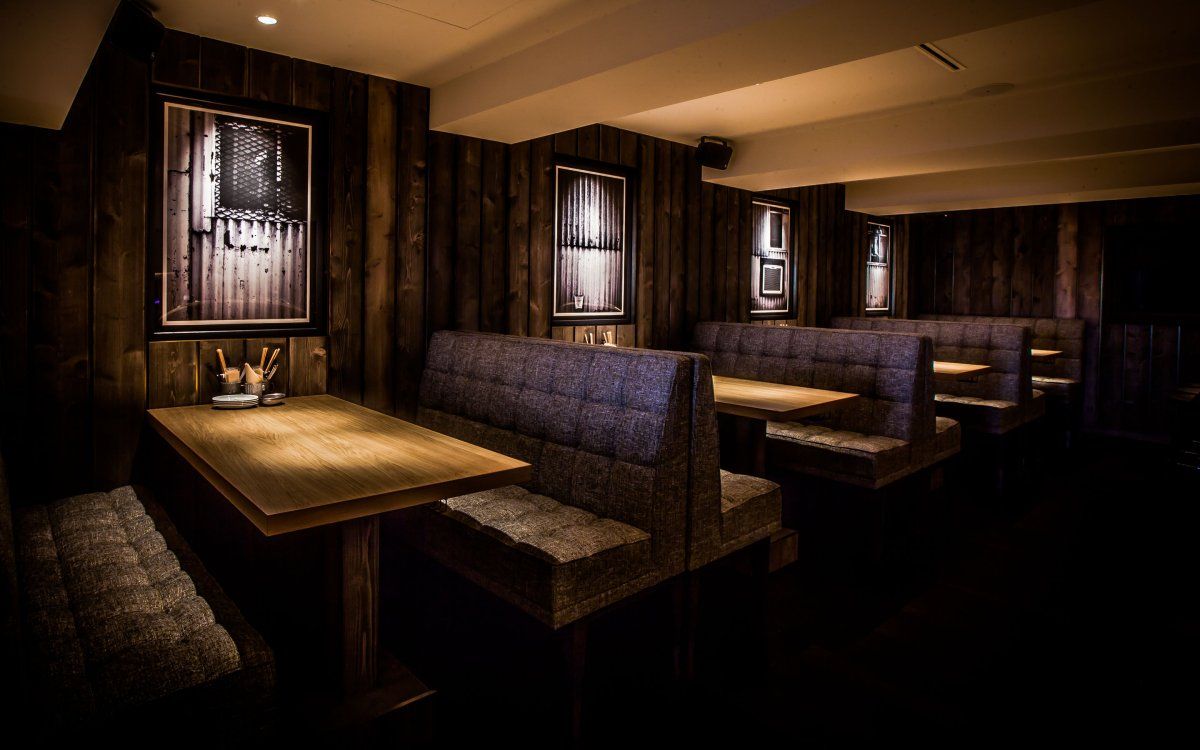 12 AM — 1 AM: Hit the Club at Fai Aoyama
Make the most of Tokyo's up-and-coming techno and house music scene by checking out one of the city's hottest clubs, Fai Aoyama. There's plenty of room to do what you want, several music options at any given moment, and less of a crowd than Tokyo's other overnight clubs.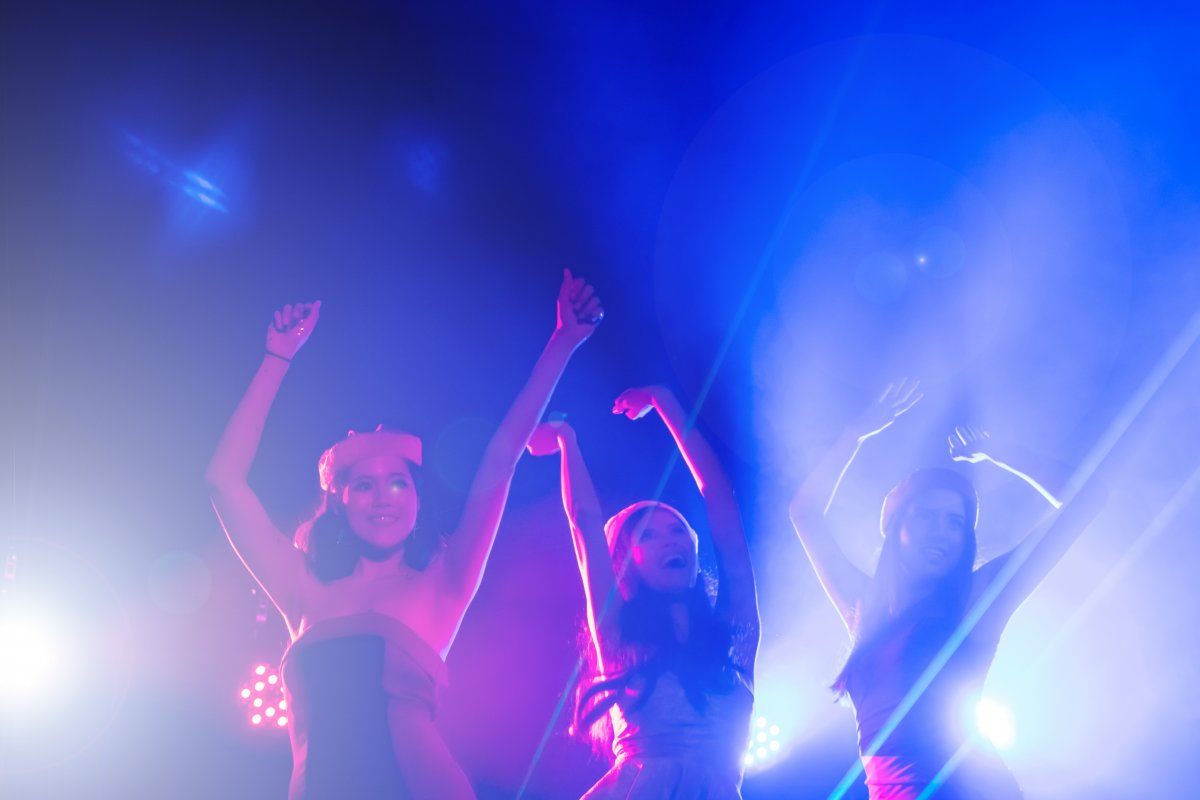 1 AM — 2 AM: Grab a Seat at Nagomi Cafe
When you've gotten your fill of dancing, check out one of Tokyo's internet cafes. They're everywhere, but Nagomi Cafe is one of the nicest. The place also happens to be drenched in Japanese culture. The decor is traditional, and the live performances are straight J-pop. Now might also be a good time to chow down on your leftover steak sammie from Shima. Keep that energy up, world traveler!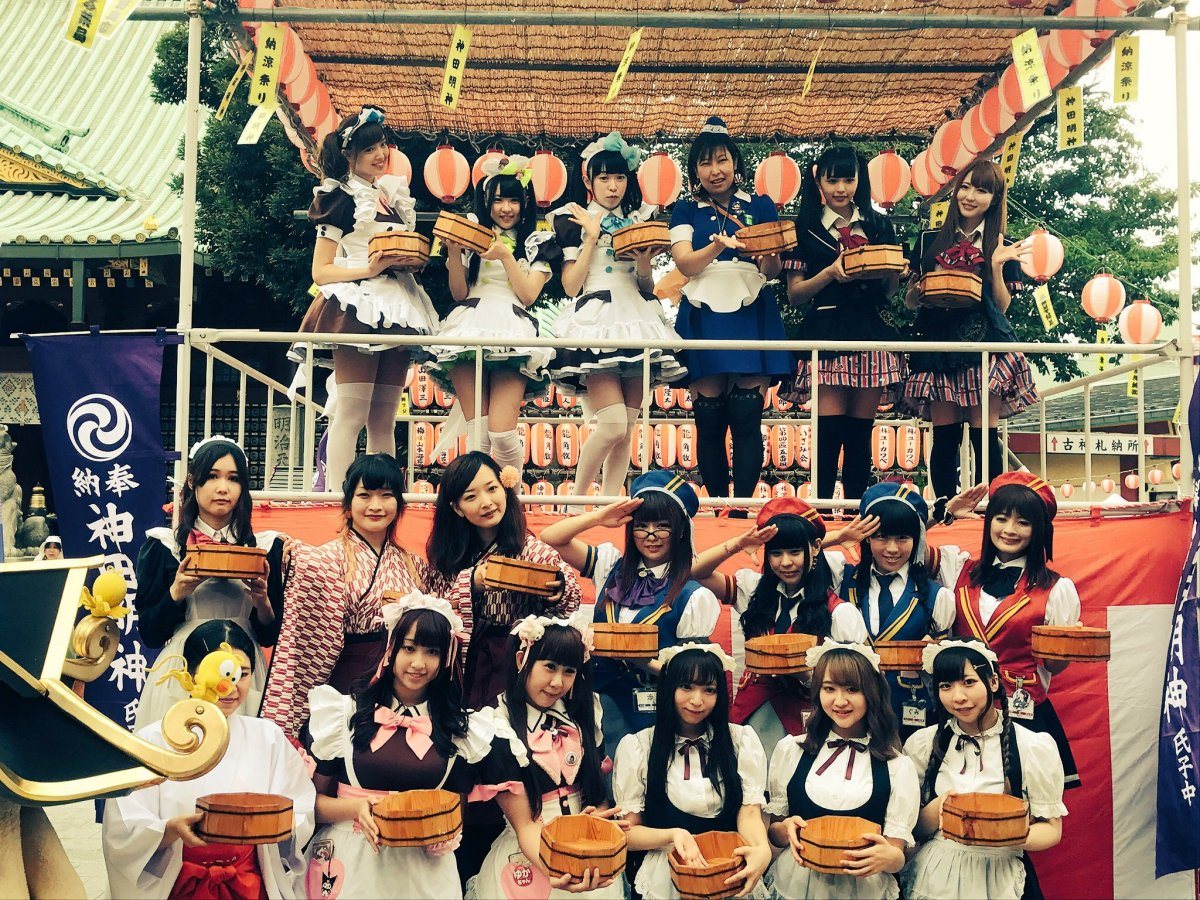 2 AM — 3 AM: Grab a Cigar and a Drink at 10th Street Lounge Cigar and Jazz Bar
Before you get that last bit of dancing energy out, you might think about hitting a laid-back cigar bar for a Maduro and some classy jazz. The dark interior will make you wish you'd worn your best suit or dress, so you can sit back and relax like the up-all-night gangster you are.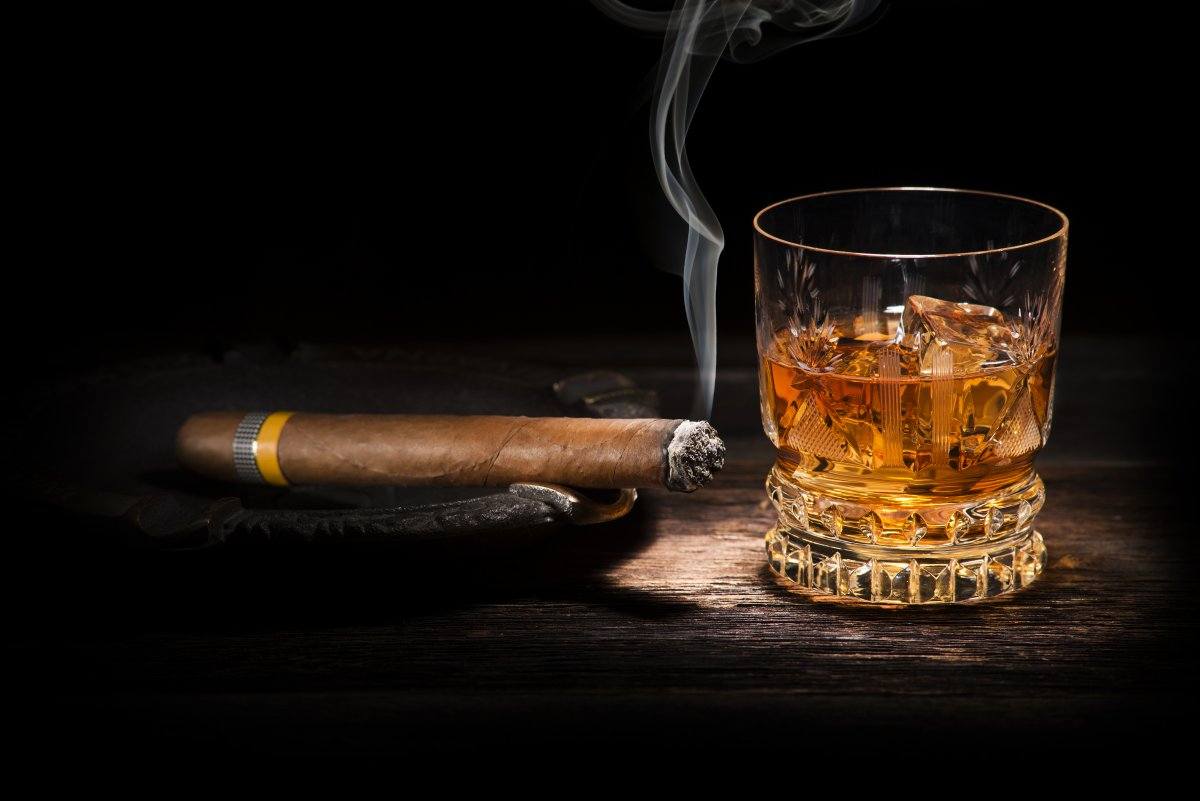 3 AM — 4 AM: Go People Watching at Tsukiji Fish Market
Unsurprisingly, Japan is home to the biggest wholesale fish market in the world. That means that chefs from all over the city come to Tsukiji Fish Market to pick up supply for the following day's feasts. You can also pick up some ridiculously fresh sushi for yourself if you need some grub, but the even if you don't do seafood, the Tsukiji Fish Market is worth a visit all on its own.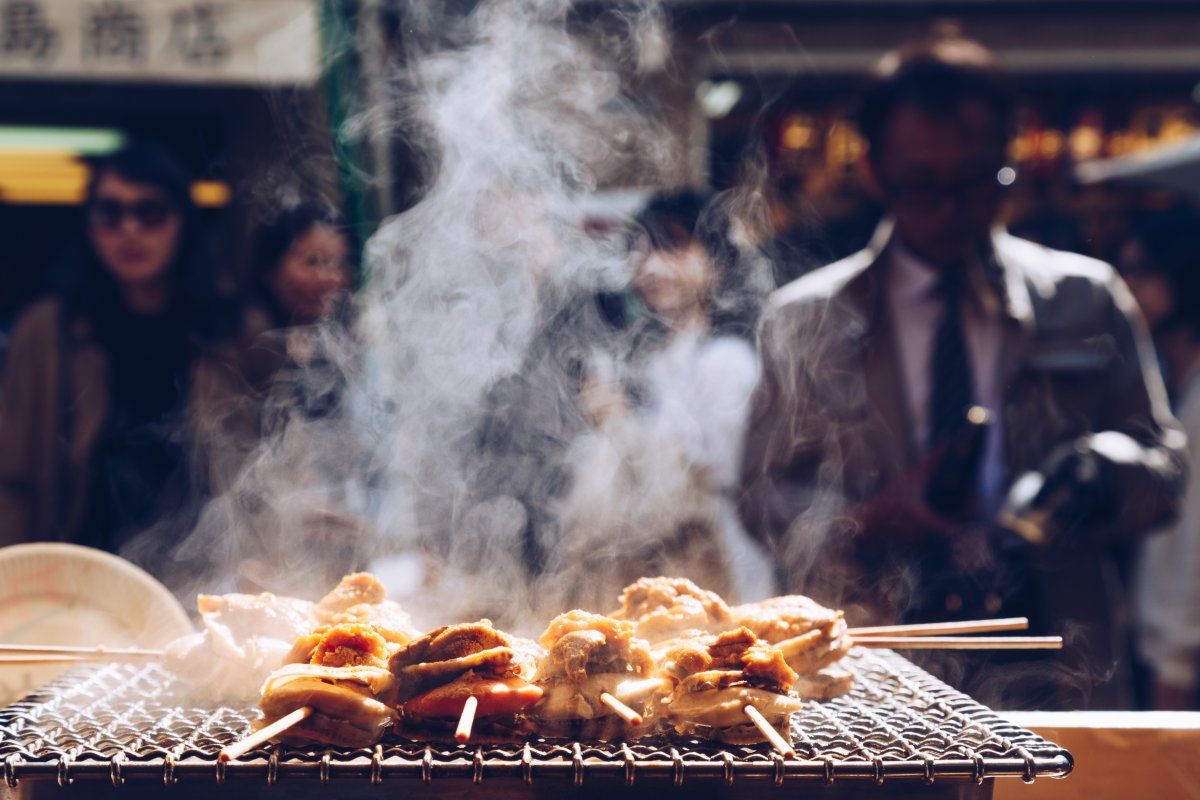 4 AM — 5 AM: One More Snack at Nombei
In Japanese, Nombei translates loosely to "drunk people," and one trip to this collection of eclectic little shops will clue you in as to why. Sit in the corner and wait for the subway to start at 5 am while you munch on one of the deep-fried snacks on offer. Still craving some beers? Nombei has that, too.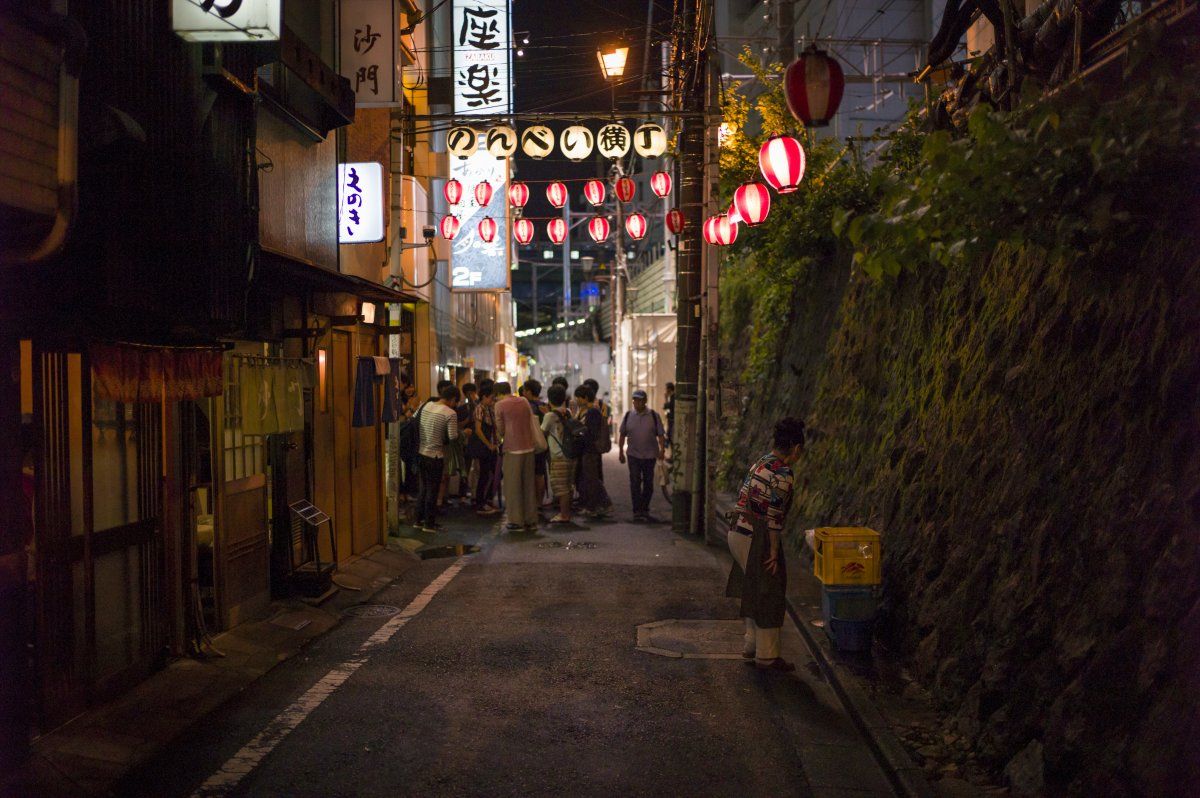 5 AM — 6 AM: Taking off From Haneda Airport
If you played things smart, you took the time to drop your bags at Tokyo's most popular airport, Haneda. You could rent a hotel or a storage locker for quick access once you hit the doors for your flight. Even though your 24 hours is at an end, Haneda Airport is filled with sights and sounds that will keep you entertained until your plane's landing gear lifts off the runway.