To any traveler worth their salt, it's no secret that Tokyo is a city of eclectic delights. Perhaps it's the benefit of isolation that's helped the Japanese capital develop such a unique look and feel. Whatever the reason, Tokyo is a delightfully weird combination of re-interpreted Western culture, geeky cosplay, quirky cuteness and a whole lot of neon. There's always something worth seeing in this frenetic city that's home to more than 13 million people. First and foremost, though, you should check out the city's incredibly weird assortment of hangout spots. Tokyo's thriving theme cafe scene has created myriad of niche experiences designed to cater to the most discerning of locals and visitors. Check 'em out, you might just find something that lures you in.
1. Embrace the Oddness at Kawaii Monster Cafe
If you need several doses of straight up weirdness injected directly to your dome, then there's no better place than Kawaii Monster Cafe in fashionable Harajuku, a colorful theme cafe with four distinct sections designed to offer something lovably off-kilter to every visitor who comes through. There are also five "cultural ambassadors" who travel around the joint to liven up everyone's mood.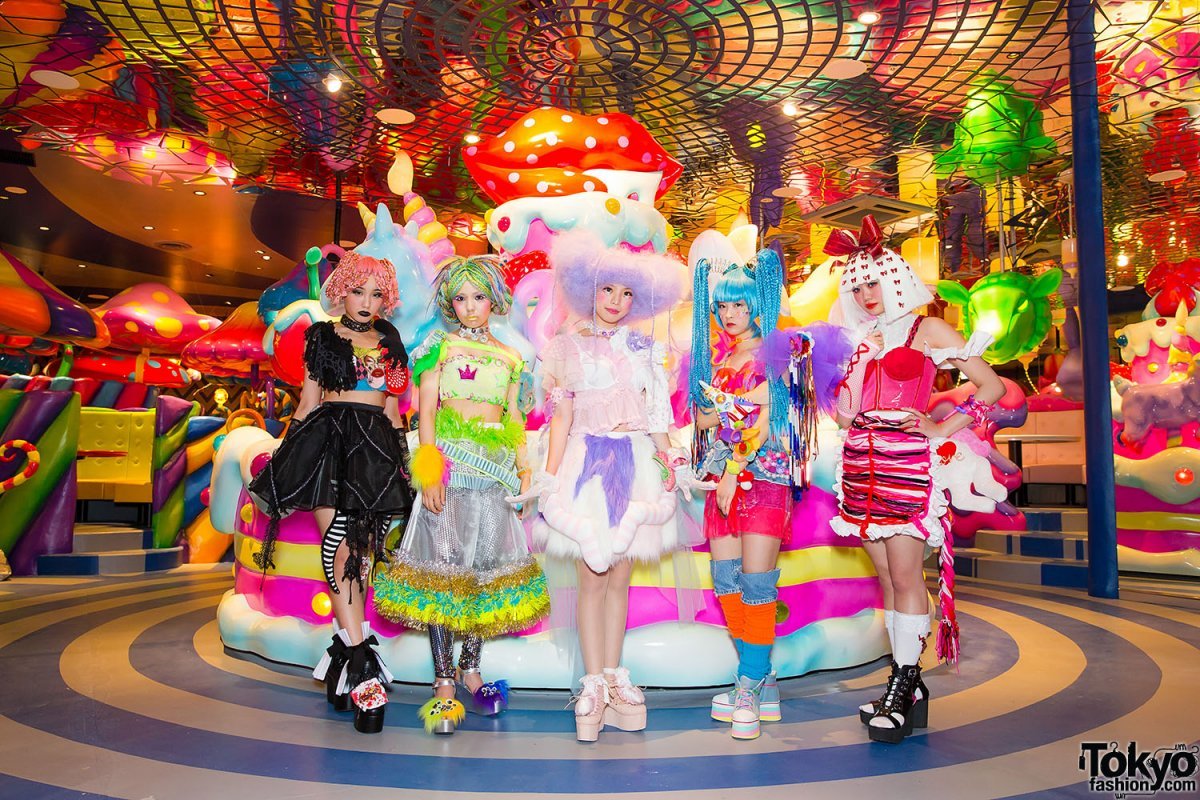 2. Don't Even Try to Analyze the Robot Restaurant
At one point in the past, some crafty entrepreneur thought, "I wonder where a robot would go to shake off the stress of a week?" Thus was born Robot Restaurant, a loud, garish, vibrant, neon-soaked performance club with so many flashing lights and animatronics you'll know for sure by the end of the evening whether or not you can be induced into an epileptic seizure. It's like some crazy manga come to life, with no discernible plot or purpose. Although you can get food and drinks there, consider this more of a show than a restaurant.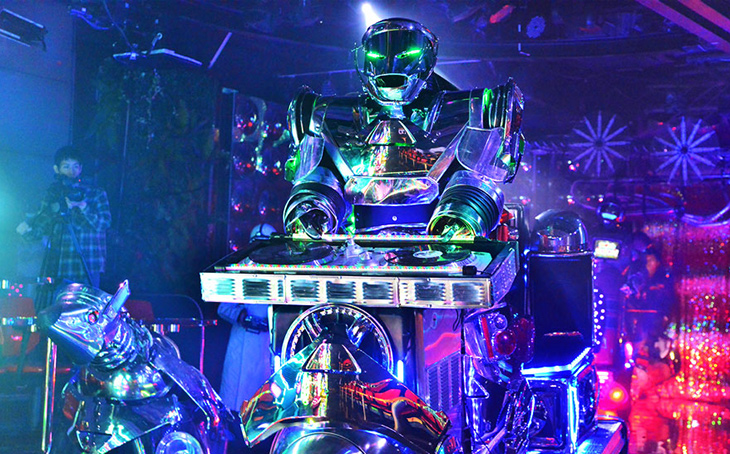 3. Go Back to School at Kyushoku Toban
Why any adult would ever want to relive the experience of being forced to choke down a school lunch is beyond me. Maybe school lunch is actually edible in Japan? That would explain Kyushoku Toban, which literally translates to School Lunch Cafe. Nostalgic adults willingly go to this place to spend as much as 1500 yen for a mock up of old school cafeteria food.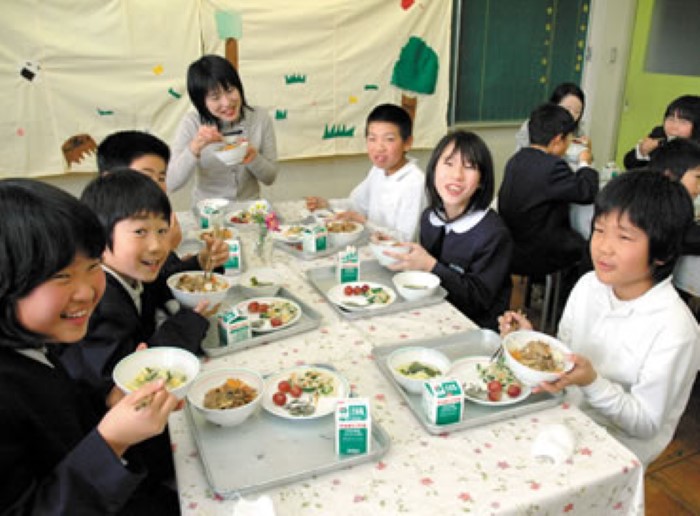 4. Dine with the Undead at the Vampire Cafe
Here's some definitive proof that you actually can find anything and everything in Tokyo. One of the city's ritziest neighborhoods is home to the Vampire Cafe, a foreboding little hideaway replete with crimson interiors and a baroque style. Of course, both the food and the drink in the Vampire Cafe are designed to build on the whole blood-sucker theme.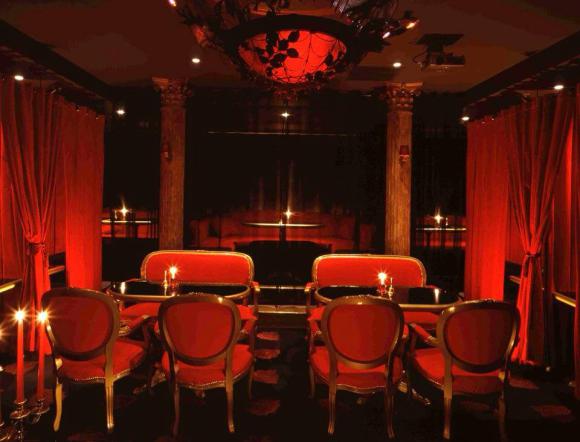 5. Get Served in Style at the Cure Maid Café
Ever longed to live the high life? To have someone address you as master and wait on you hand and foot? Now you can, for an entire meal. At Cure Maid Cafe, young women dress as traditional maids (so don't expect anything too lascivious) and treat you like a lord from a bygone era. Head to Akihabara and you'll find a handful of other maid cafes. Aproned young women not your thing? There's another cafe in Tokyo that features young foreign men dressed as butlers.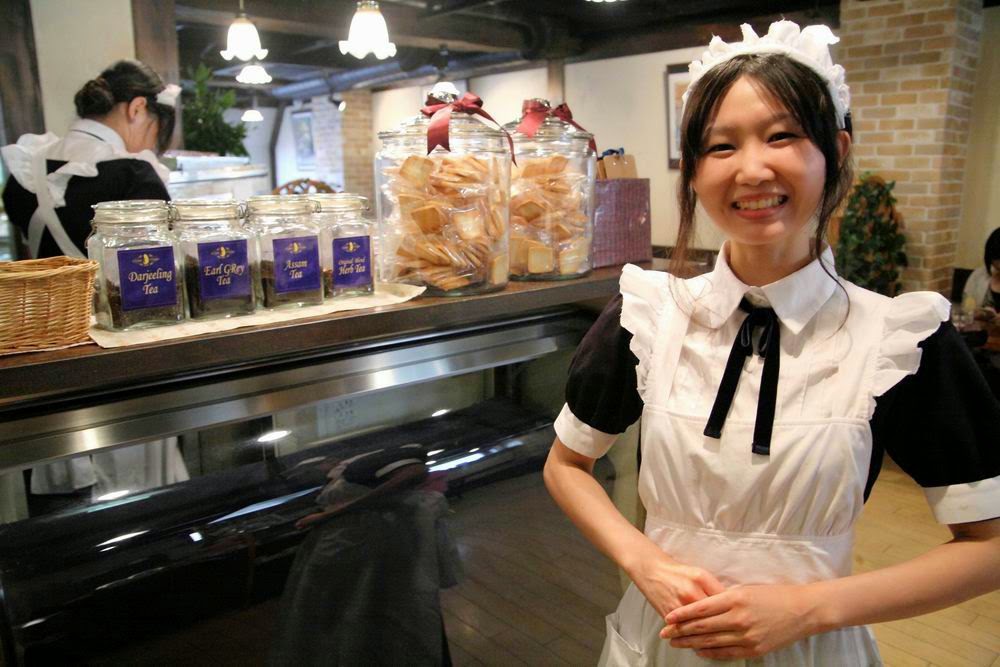 6. Snuggle Up at Soineya
For those people who have a paralyzing fear of loneliness and no problem cuddling up to a complete stranger, there's Soineya, the cuddle cafe. For the low, low price of $40 for a 20-minute nap, people can buy some time with a professional cuddler. Don't expect anything more than some platonic intimacy, though. Of course, sometimes just a little human contact is good enough.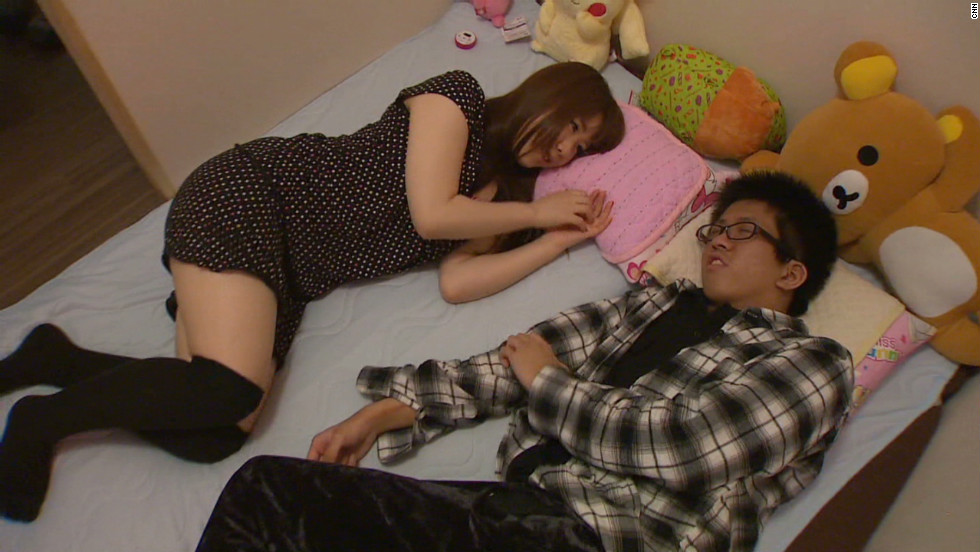 7. Sakuragaoka Cafe Gets Your Goat
In the United States, cat cafes are a thing. Cafes that allow dogs have been a thing. However, as a country, we still haven't ascended to the plateau where goat cafes are a thing. In this area, the Japanese have us beat cold, because they've got a goat cafe, and it's exactly as cute as you'd expect.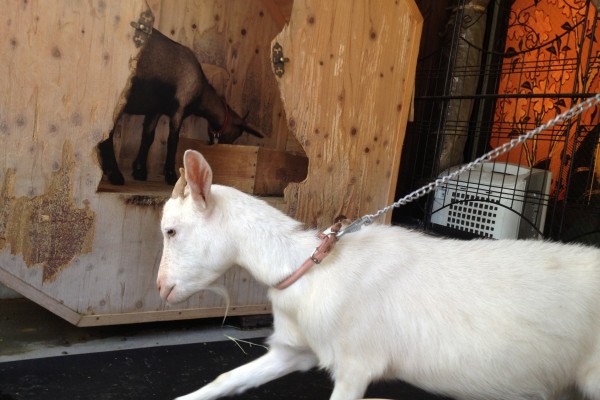 8. Indulge Your Inner Prisoner at The Lockup
The Lockup is a dungeon themed cafe where people pay for the privilege of being locked behind bars for two hours at a time. Drinks are mixed in mad scientist's beakers and monsters run through the halls of the restaurant to torment and terrify visitors. According to the people who've visited this place, even the restrooms are scary.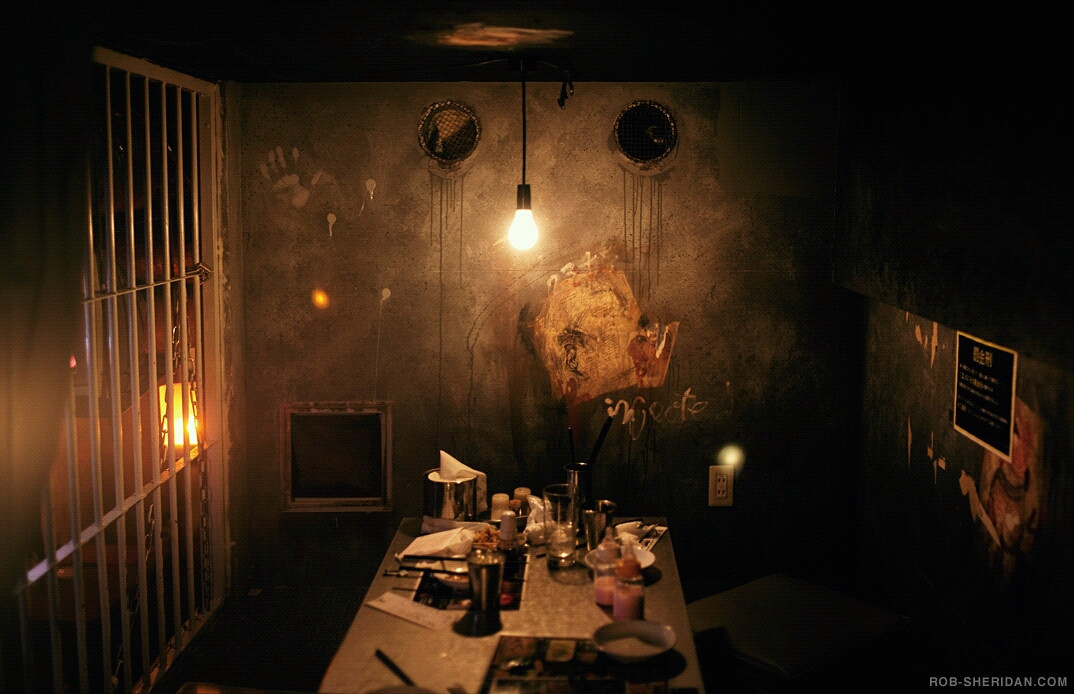 9. Have a Comic Experience at Manga Kukan
The ultimate manga lover's hideout, Manga Kukan is a cafe that has more than 10,000 books on offer to curious visitors. If you're an artist, the cafe offers drawing desks and tablets with Photoshop and Manga Studio pre-loaded. It's an excellent place for obsessive otaku Japanese comic lovers to meet and exchange both art and ideas.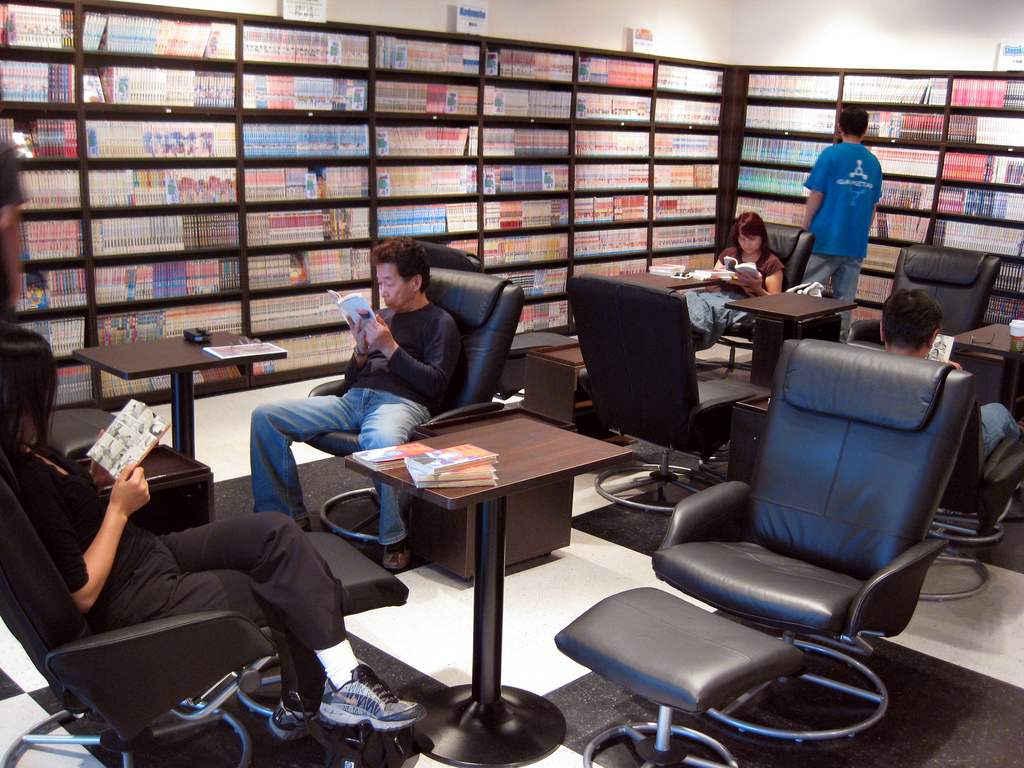 10. Dine Like a Samurai at Sengoku Buyuden
This history-themed izakaya restaurant takes you back to Japan's "Sengoku" period (1467-1603), when warring feudal lords were constantly in a state of political upheaval. The decor features replicas of battle flags and armor, so you can dine like a samurai warlord in the heart of bustling Shinjuku.
11. Make a Love Connection at Aiseki Cafe
Located in upscale Ginza, Aiseki Cafe is the perfect place for people looking to meet people. Visitors can fill out a series of papers designed to gauge your interests and then sit down at a table for two with a random date. If the date goes well, then sweet, you have a new phone number. If it's a bust, then you're only locked in for 30 minutes at a time with a given potential partner. Women get unlimited cake, coffee and a chance at love for about 500 yen, but men pay considerably more for the privilege.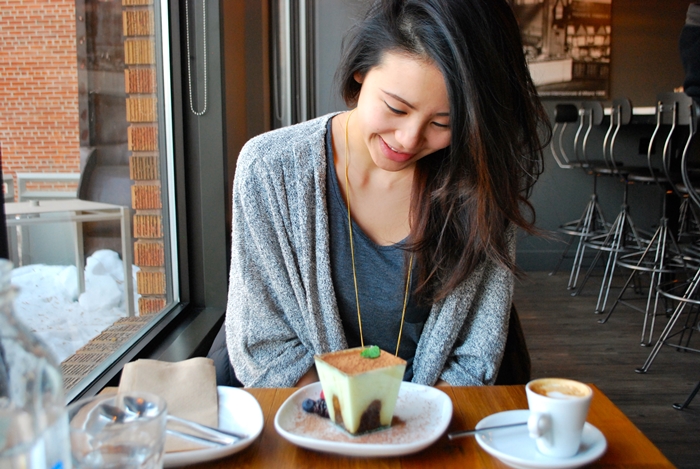 12. Akiba Fukurou Owl Café
Not drawn in by the whole goat cafe thing? If you're more of an avian enthusiast, then consider the Akiba Fukurou Owl Café. Visitors to the shop can enjoy a beverage while they pet and take pictures with the cafe's resident owls. Of course, there are some limitations (especially on squeezing), but these precautions are put in place to keep visitors from being mauled by these magnificent birds of prey.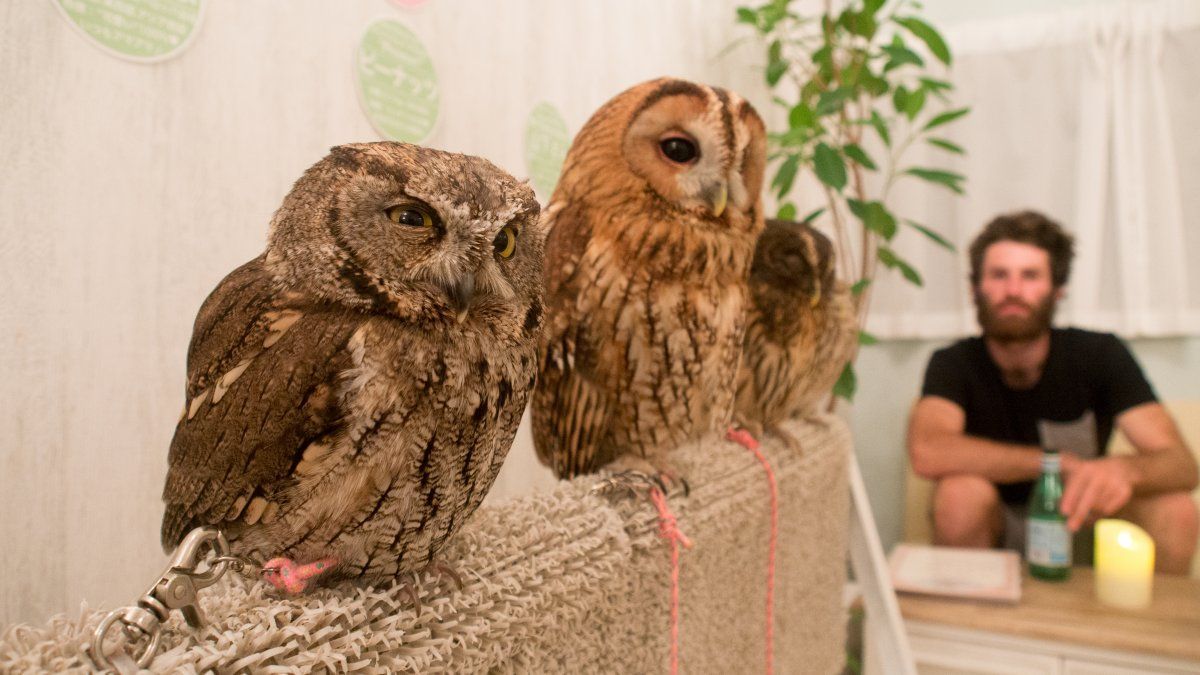 13. N3331 Cafe
Remember the good old days when a fan of people watching could get inside an airport or train terminal without having bought a ticket? You can relive those halcyon days at the inscrutably named N3331 Cafe, a long, thin cafe that sits in the middle of a working train station. People-watch to your heart's content while you dine on delicious and hearty comfort food.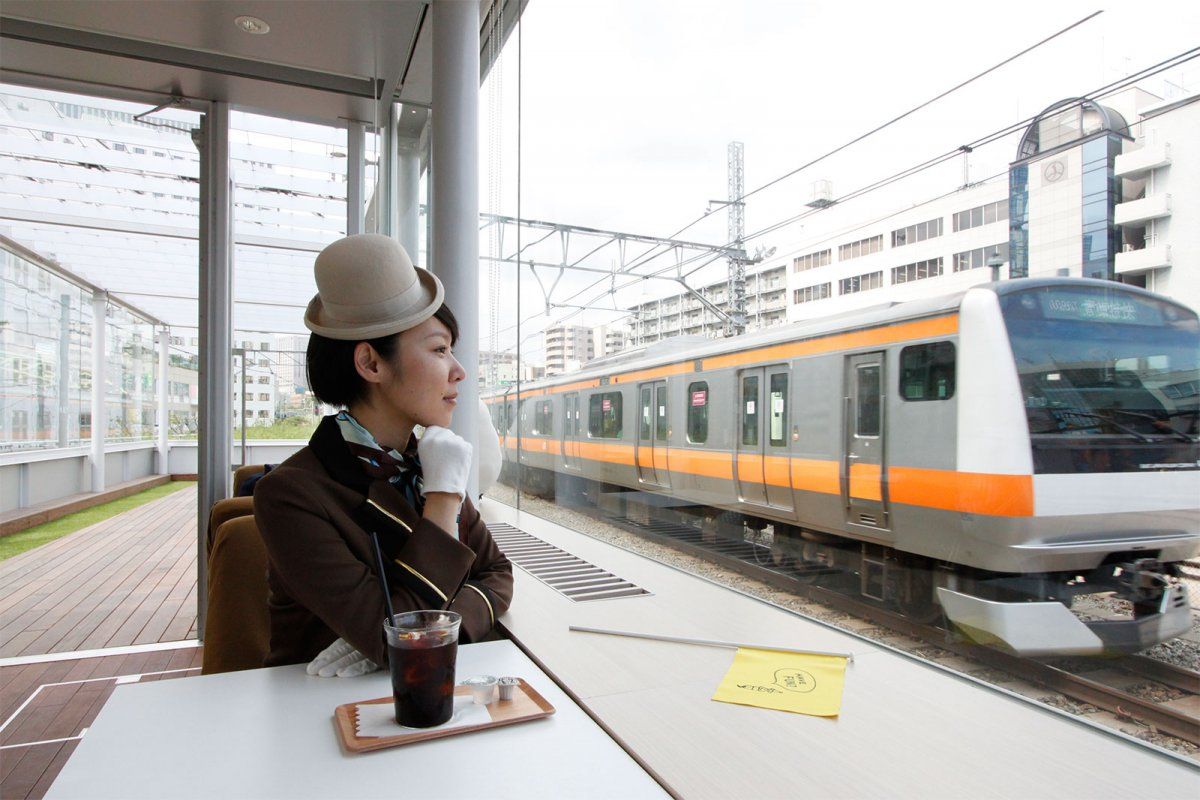 14. Hold a Spiky Friend at Harry's Hedgehog Cafe
Another animal themed cafe features surprisingly cute and cuddly hedgehogs to gently manhandle while you sip some tea (hand sanitizer is readily available). The quills are kind of sharp and spiky if you hold them the wrong way, and watch out for the inevitable hedgehog poop that will happen if you play with these creatures for a while, but it seems to delight the groups of Japanese women that line up to enjoy an hour at this cafe.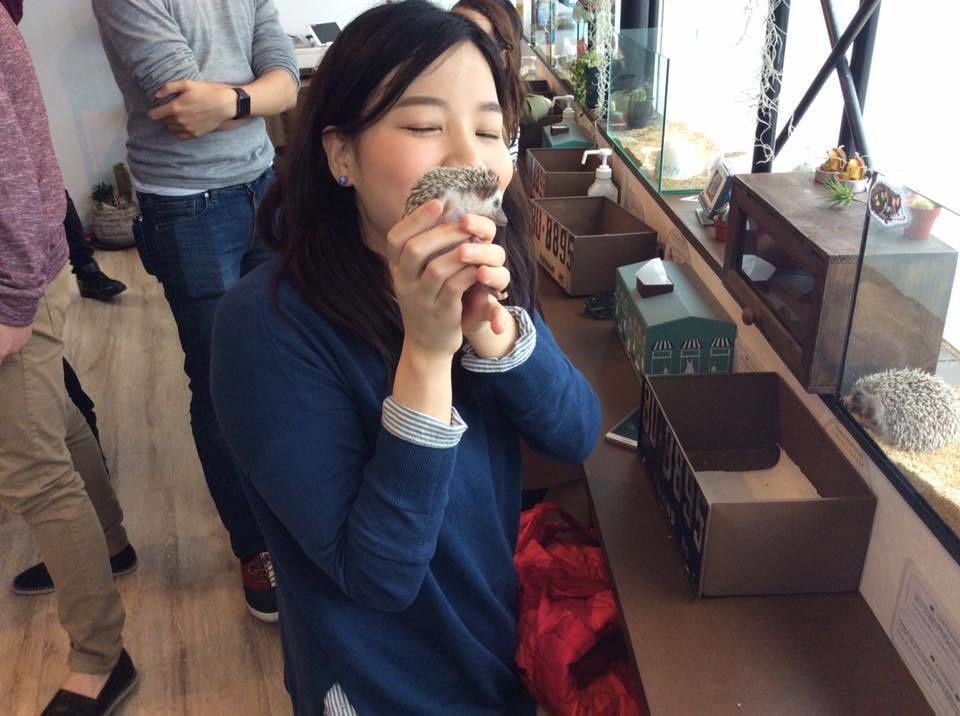 15. Fish For Your Supper at Zaou
Here's a restaurant with a hook. The fish doesn't get any fresher than here, as you actually have to cast a line and catch your dinner. Who want's to go through all of that work to eat at a restaurant? Plenty of people, apparently. You get a fishing pole and some bait, sit by the river-like pool and patiently wait to catch your food, which they'll cook up for you to your liking. If you strike out, no worries. You can always just order off the menu.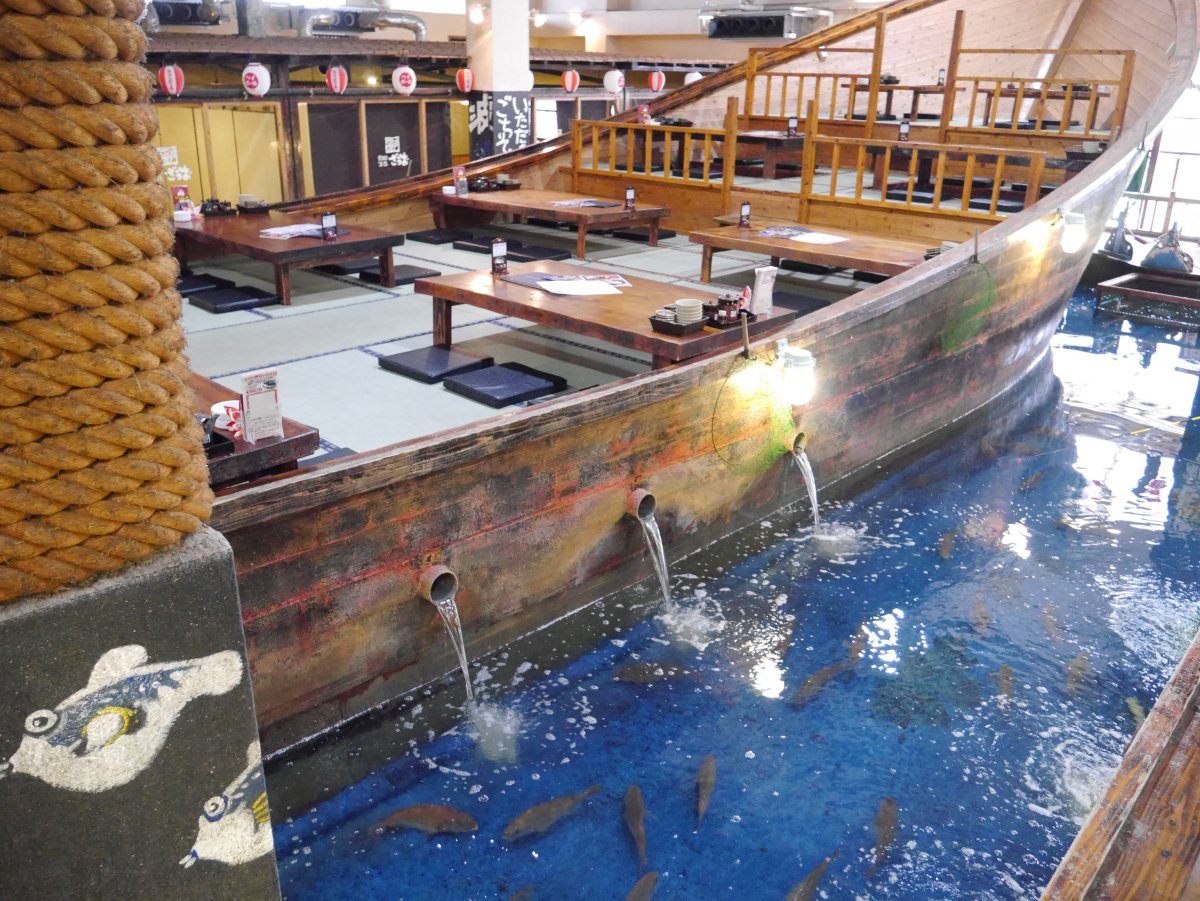 16. Get Soaked At the Ofuro Cafe Utanene
There's nothing average about Ofuro Cafe Utanene, which is just a short jaunt from the shuttle in Omiya (about 50 minutes from Shinjuku Station). The decadent cafe offers a series of luxurious massages, spa treatments and the opportunity to soak in a traditional Japanese bath. For just 500 yen — or about $5 — you can lounge around the place to enjoy a meal, a cup of coffee or tea and some serene calm. The bathing cafe is open 23 hours a day, every day.