For an eclectic mix of cultural monuments, eccentric festivals, and R-rated sculptures in the park, look no further than South Korea. From the picturesque beaches to the Instagram-worthy landscapes, this Asian destination should definitely be at the top of your bucket list. Here are 14 exciting things you to can do in South Korea.
1. Boseong Green Tea Field
Located on the southern coast of Boseong, these fields are responsible for producing 40% of the country's green tea. You can take an hour-long hike and explore the meticulously maintained tea bushes, and when you're done, there's a restaurant on the grounds that sells Korean fare, including various dishes and beverages infused with green tea.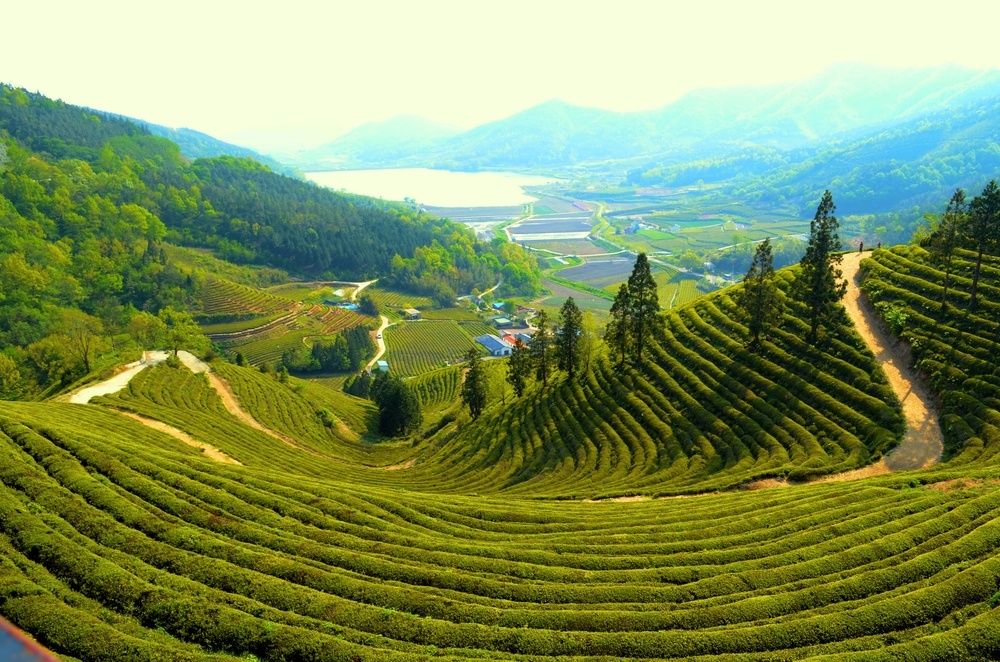 2. Seoullo 7017 Skygarden
This plant village is in the heart of Seoul. It was initially a freeway overpass that was deemed unfit for travel. In 2017, it opened as a sprawling park complete with restaurants and a playground for kids. Over 50 families of plants can be found here, including flowers, trees, and shrubs. As one of the few green spaces in the capital city, it's definitely worth paying a visit.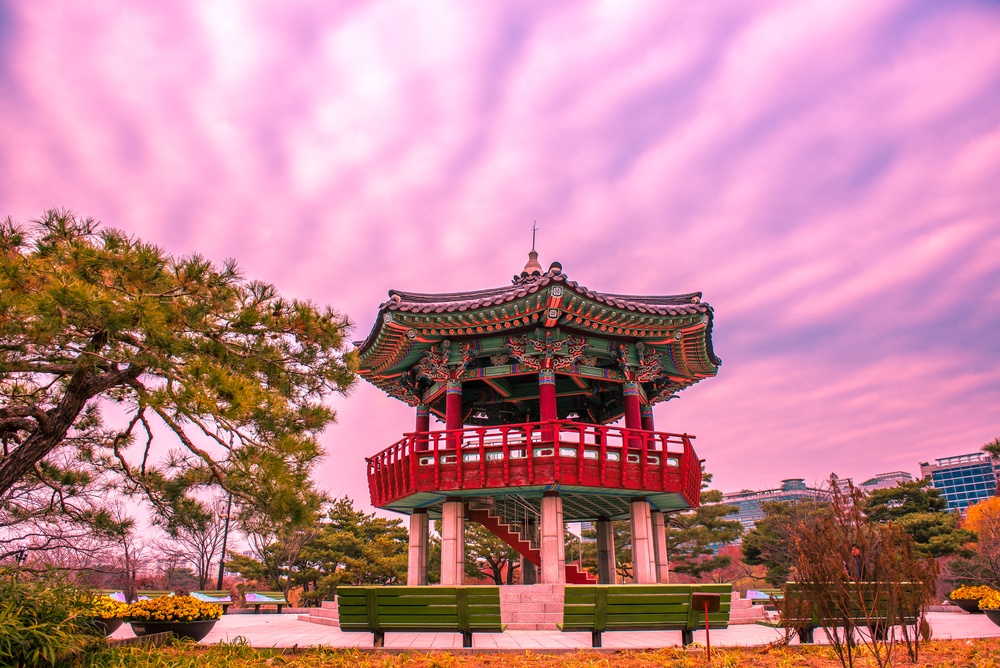 3. Cheonggyecheon Stream
To enjoy some peace and quiet away from the hustle and bustle, the serenity of Cheonggyecheon Stream is just what the doctor ordered. When you're done relaxing, don't forget to walk down the paths and explore the colorful sidewalk art.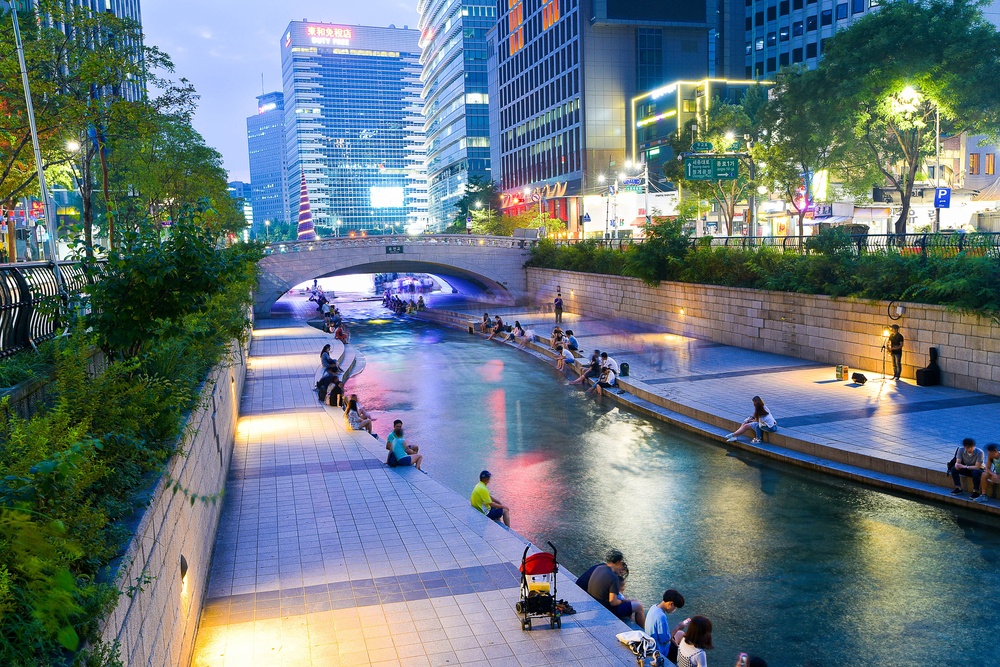 4. Kkotji Beach
Less than three miles from Anmyeon-eup you'll find Kkotiji beach. Considered to be one of the best beaches in Anmyeondo, it's the perfect place to watch the sun set as the waves crash in the distance. Those two rock formations in the water are called Hin Ta Hin Yai (Grandfather & Grandmother Rocks). Can you guess why? Well, a group of locals thought the natural formations look a lot like male and female genitalia.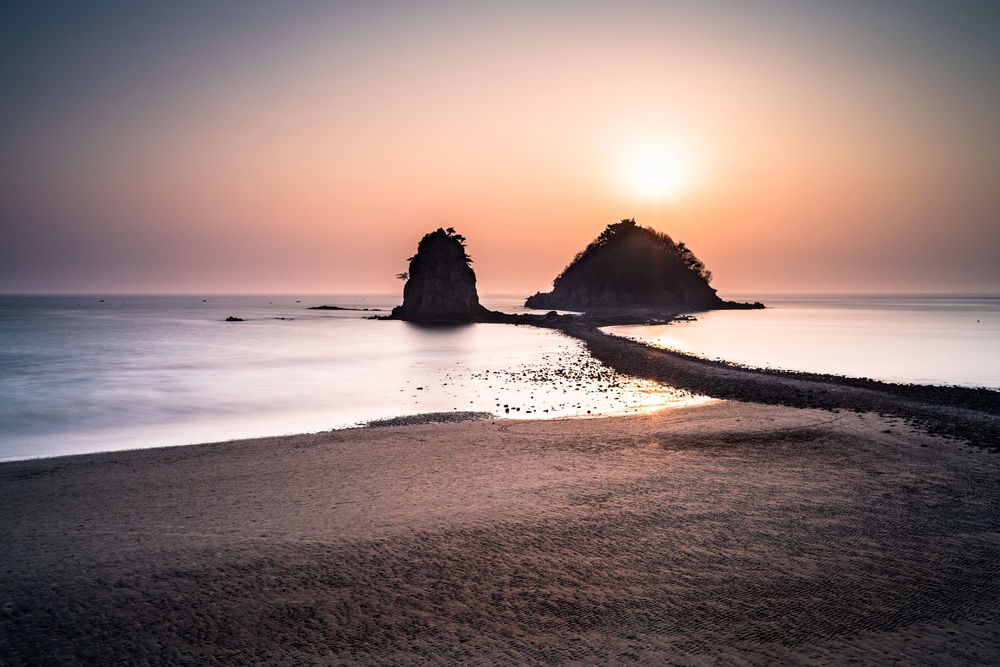 5. Nori Madang
The performances at this 2,500 seat open-air amphitheater will give you a lesson on South Korea's extensive culture. On performance days, traditional dancers and singers put on vivid displays of Korean folk play to pay homage to the country's history.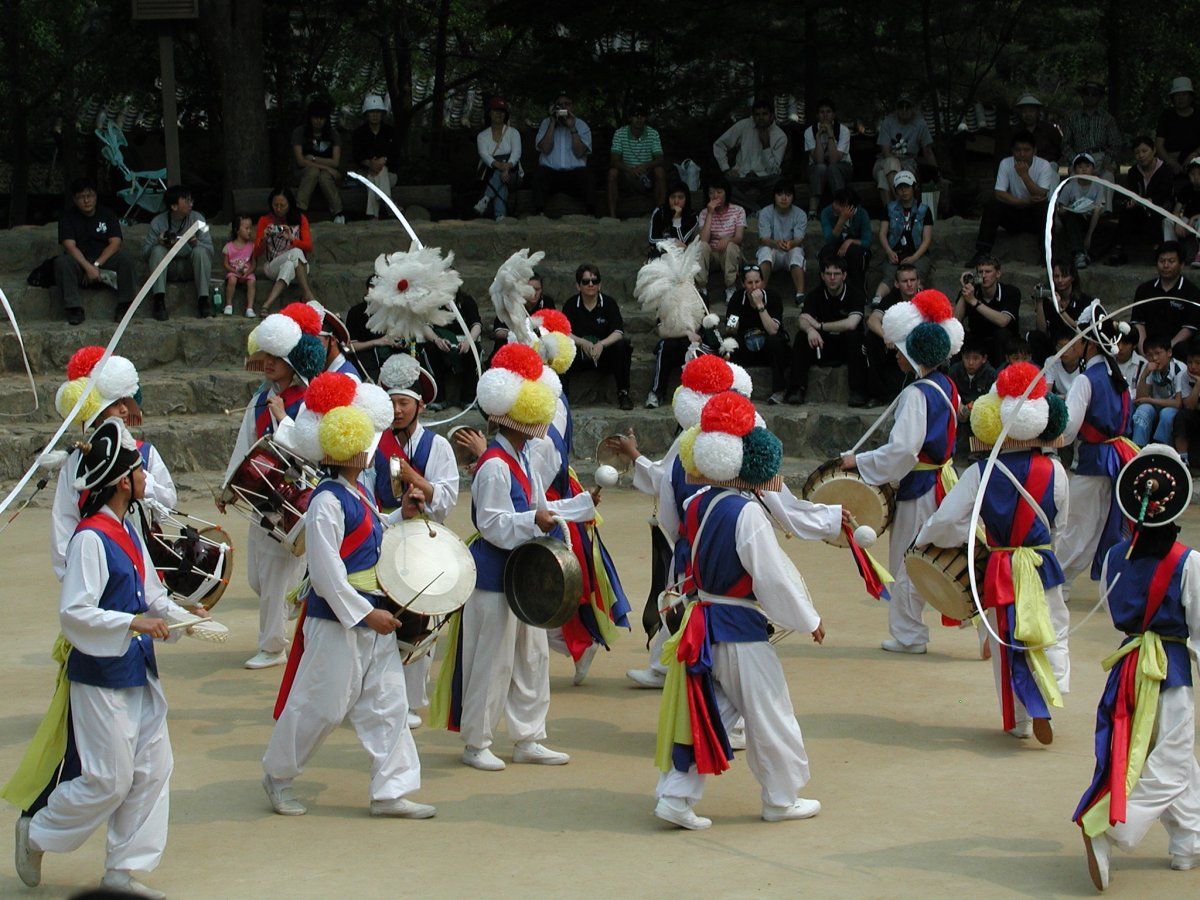 6. Deoksugung
This grand palace, which is opened during the day and night, was first occupied by King Seonjo in 1593. Travel down the stone-wall road and walk out into the small gardens to explore the main throne hall with its golden windows and dragon artwork. Most visitors wish they could spend more time perusing this site, but sadly, tours are only available in 45-minute increments.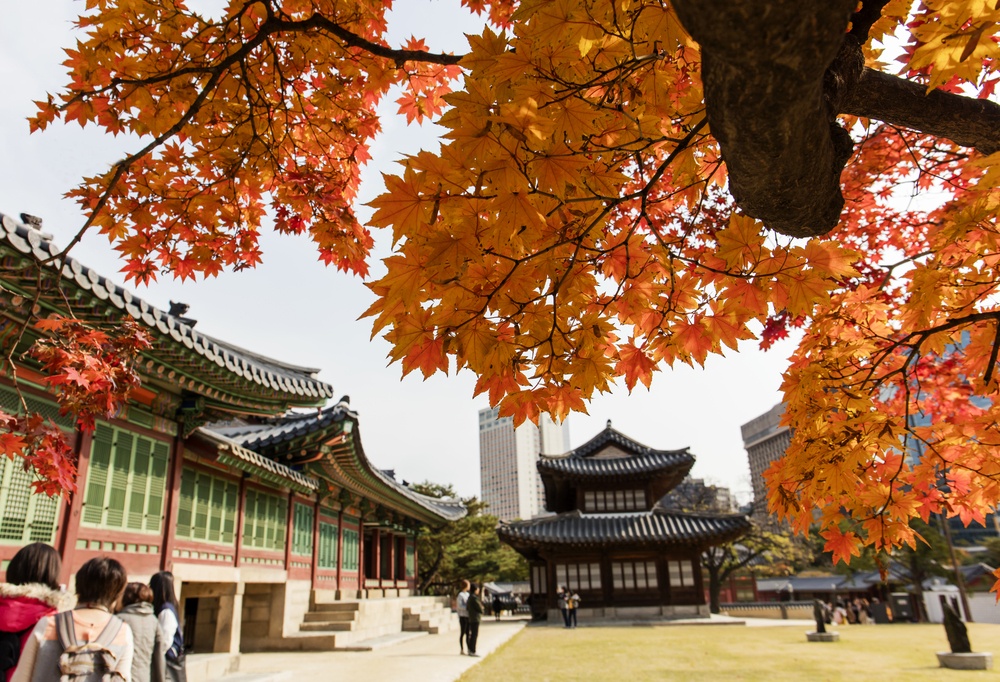 7. Mount Namsan
Take the cable car up to Mount Namsan and prepare to be amazed by the beautiful view 700-feet in the air. And if that isn't high enough for you, you can always take a ride up the observatory to really get a bird's eye view of Seoul.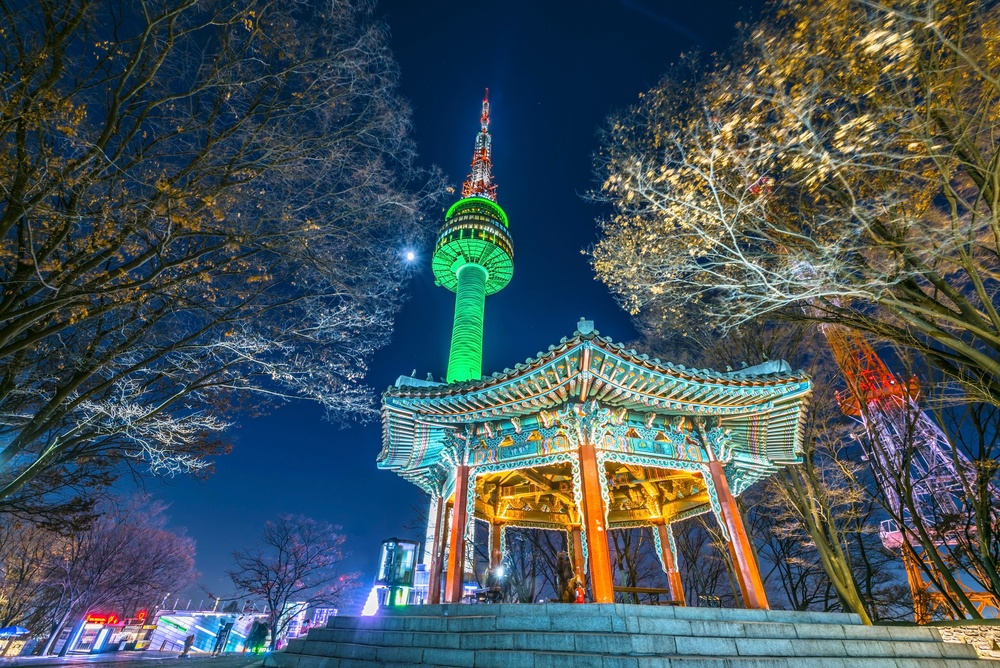 8. Jinju Lantern Festival
Each October 1-15; locals, and travelers from far and wide visit the Jinju Lantern Festival. The festival pays homage to the 70,000 men and women who lost their lives during the 1592-1598 Imjin War. Although it's based on a solemn occasion, the festival is full of food, music, and a procession of gigantic lanterns. At night, the entire city turns into a beautiful, stunning array of color.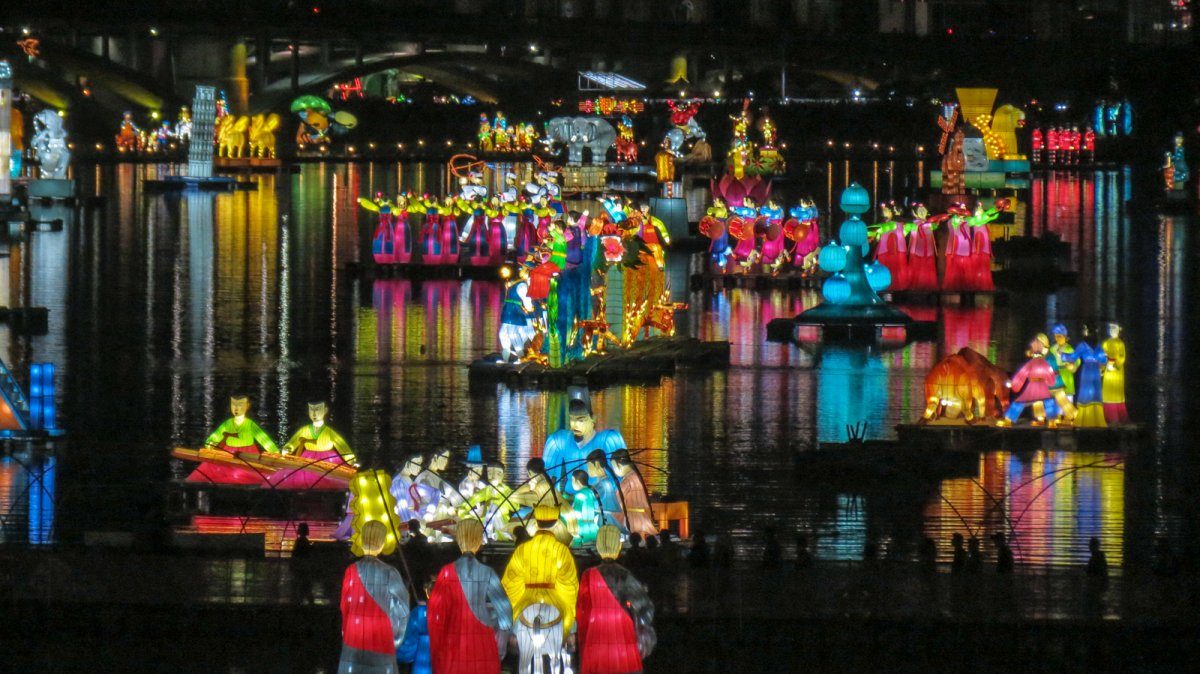 9. Gwang-An Bridge
For panoramic, jaw-dropping views of 100,00 different colors, rolling hills, mountains, and the beach; take a trip over to Gwang-An Bridge. The two-story structure connects Suyeong-gu to Haeundae-gu, and although it's not safe for pedestrians, you can still enjoy the sights from afar.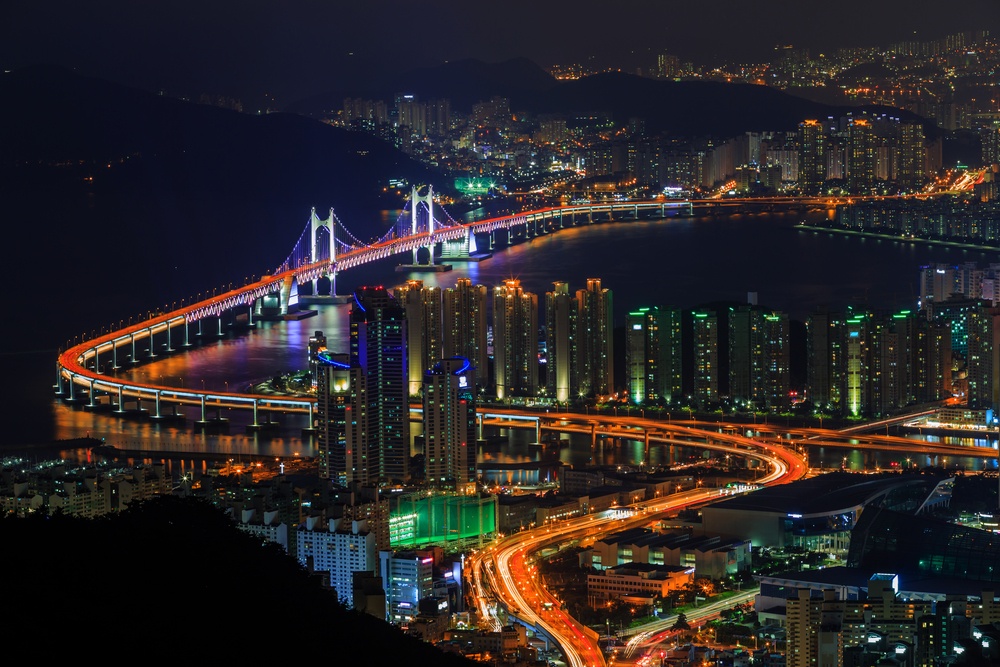 10. Jeju Loveland
This outdoor museum explores sexuality through various sculptures constructed in a garden. Since its debut in 2004, tourists have been clamoring to take a peek at the more than 140 risqué and erotic exhibitions. With an area the size of two soccer fields, you can easily spend a few hours gazing at the graphic images.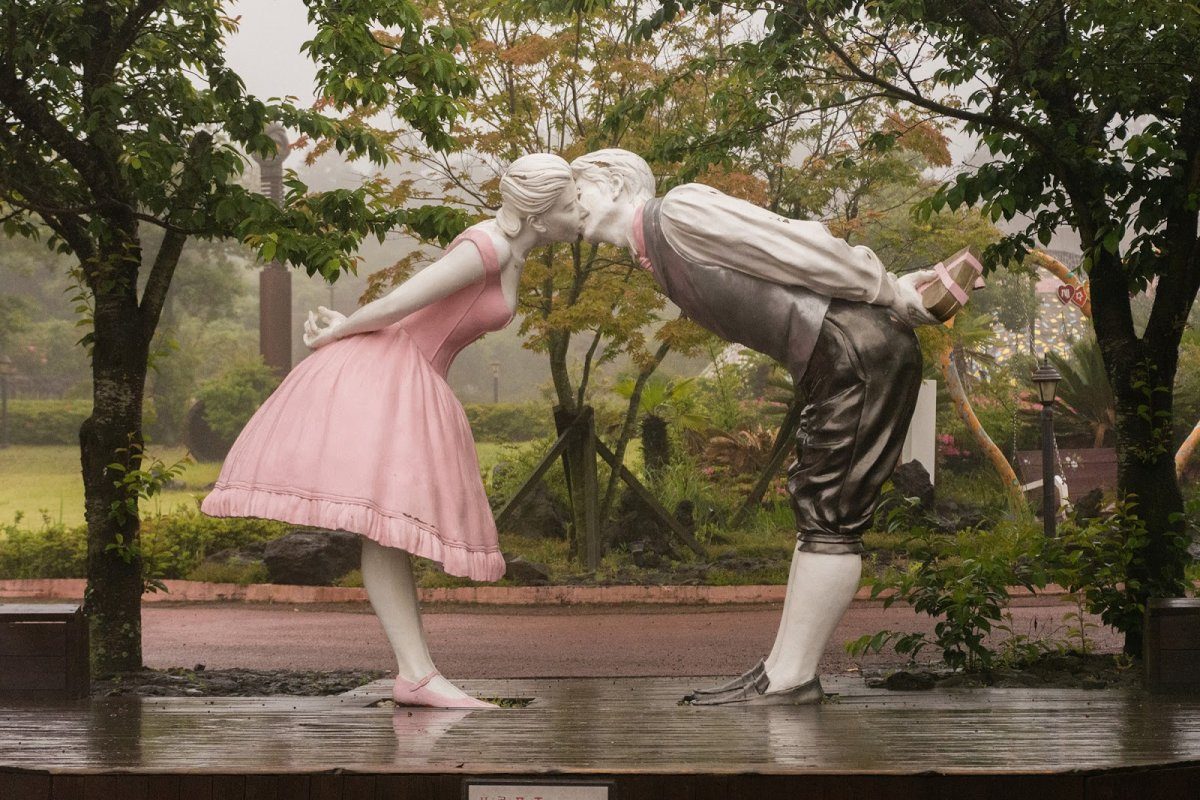 11. Seongsan Sunrise Peak
Yet another place to watch the beautiful Korean sunset is in Seongsan. The peak was created over 5,000 years ago after hydrovolcanic eruptions formed its volcanic crater. After the 30 minute climb to its peak, make sure your camera is handy so you can capture all of the glorious colors in the sky.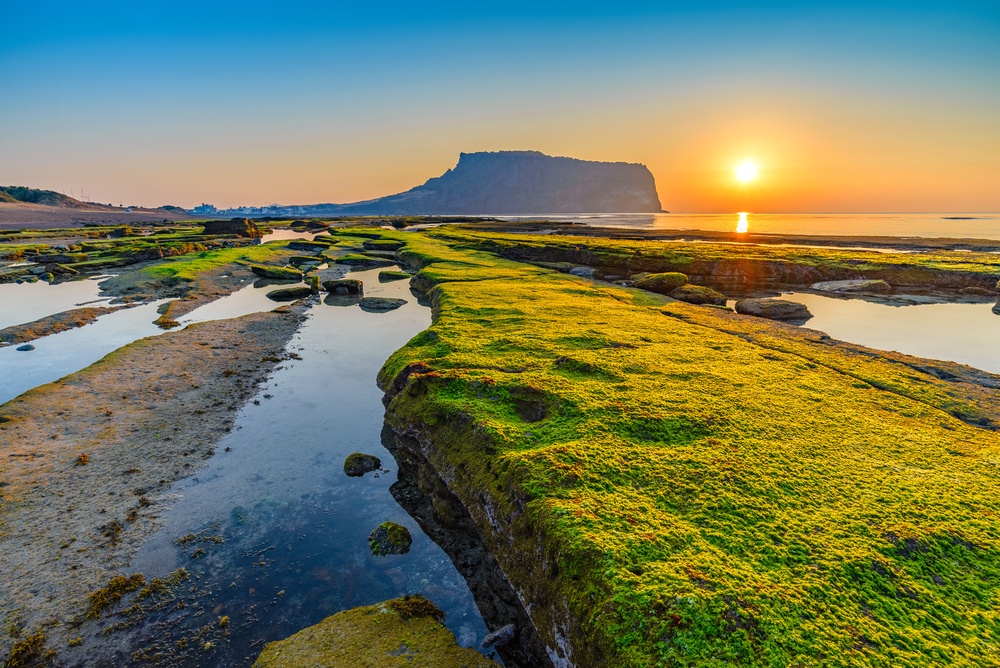 12. Jindo Moses Miracle Festival
Once a year, visitors head out to Jindo Island in Jeollanam-do to go on a walk they'll never forget. Due to the difference between high and low tides, the sea parts and visitors can walk through the water from Jindo to a nearby island. Over half a million visitors attend every year just to take part in this amazing event.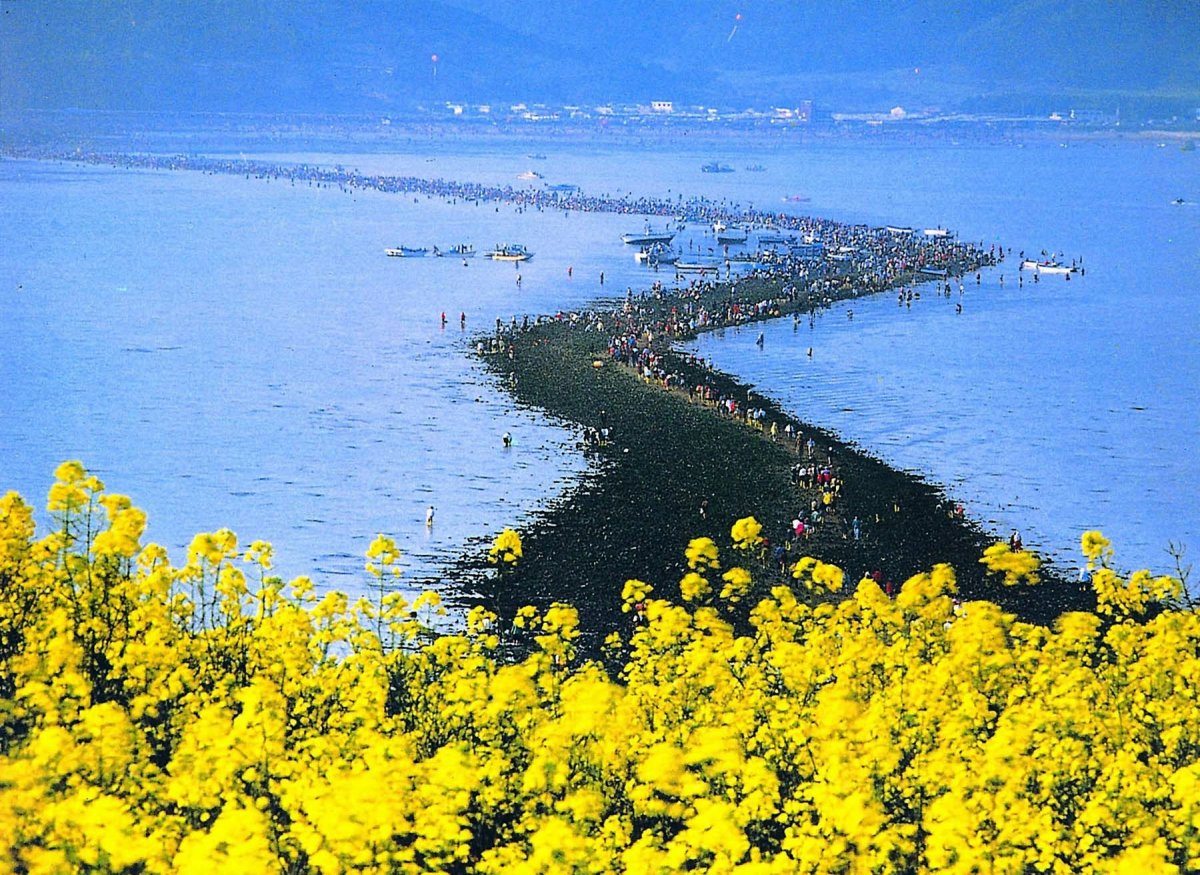 13. Taepyeong Salt Farm
Jeungdo Island isn't just known for its clear waters and lovely beaches, it's also the home to huge salt farms. Taepyeong is the largest salt producer in Korea, and they now allow visitors to join in on the fun. Wooden trails have been installed, and visitors can walk on them and learn everything they ever wanted to know about salt production.
14. National Museum of Korea
Lastly, you can't visit South Korea without stopping by the country's national museum. The marble-covered building houses more than 12,044 artifacts in the museum's permanent and temporary exhibitions. You can view art from the 6th and 7th century or watch shows in the exhibition hall. There's also a children's museum with hands-on exhibits for the little ones to stay entertained, as well as various restaurants and cafés within the complex.