It's time to laissez les bons temps rouler (let the good times roll), the Cajun phrase which captures the essence of Mardi Gras. The 2015 carnival takes place on February 17, and the festivities are already in full swing. Most people know that Mardi Gras is a Catholic tradition of reveling before Lent, the 40 days of sacrifice leading up to Easter. However, there's more to this holiday beyond the bacchanalian brouhaha in New Orleans. Want to know all about Mardi Gras? Here are some fun facts and surprising details about this quirky celebration.
1. Mardi Gras Is More Than a One Day Event
There's a whole Carnival season that begins on January 6th, which is the Twelfth Night after Christmas marked by the Feast of Epiphany. In the southern States where Mardi Gras is big, there are weeks of food, parties, masquerade balls, parades and merriment leading up to the big Tuesday finale.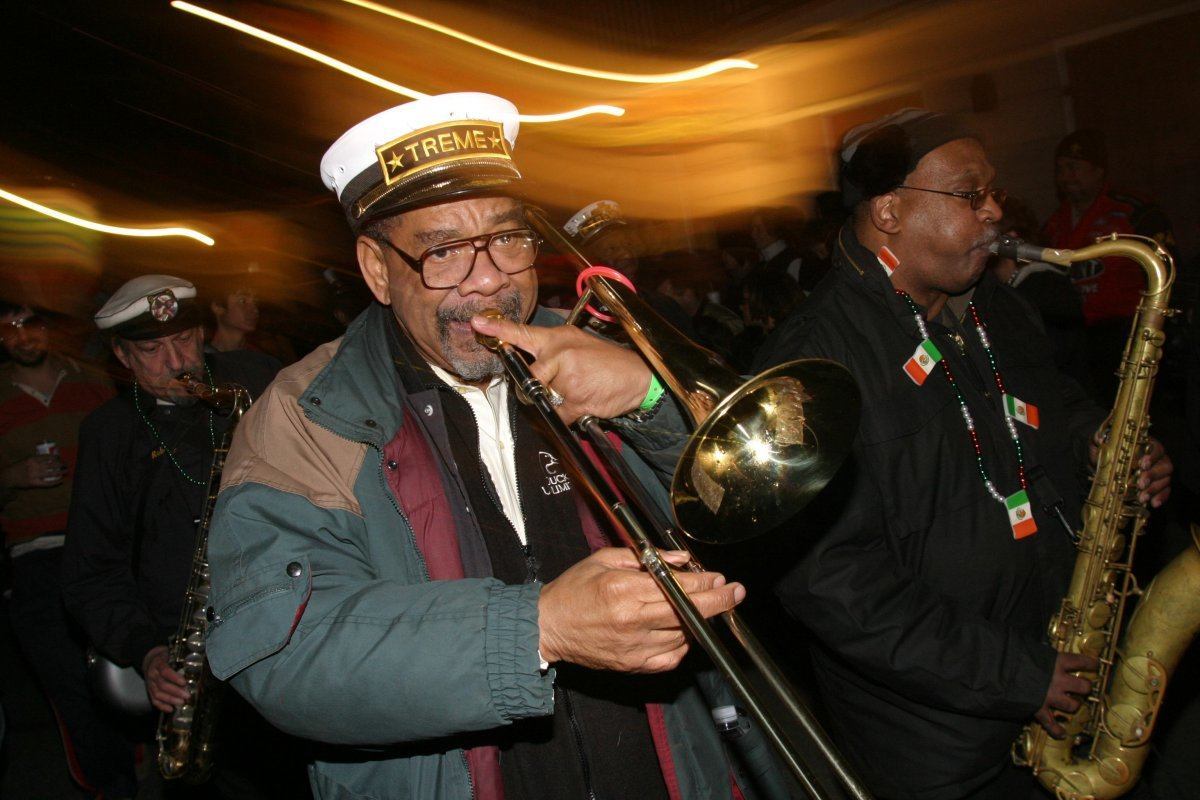 2. Mardi Gras Began Back in 1582
It all started with Pope Gregory XIII, who added this Christian holiday to his calender in 1582 (the 12 month Gregorian calendar we still use today). He realized his followers needed a day to blow off some steam before cleaning up their act for Lent. Like with many holidays, elements of Pagan rituals and Roman traditions were blurred in there too, but let's all raise a glass to the Pope who officially got the party started!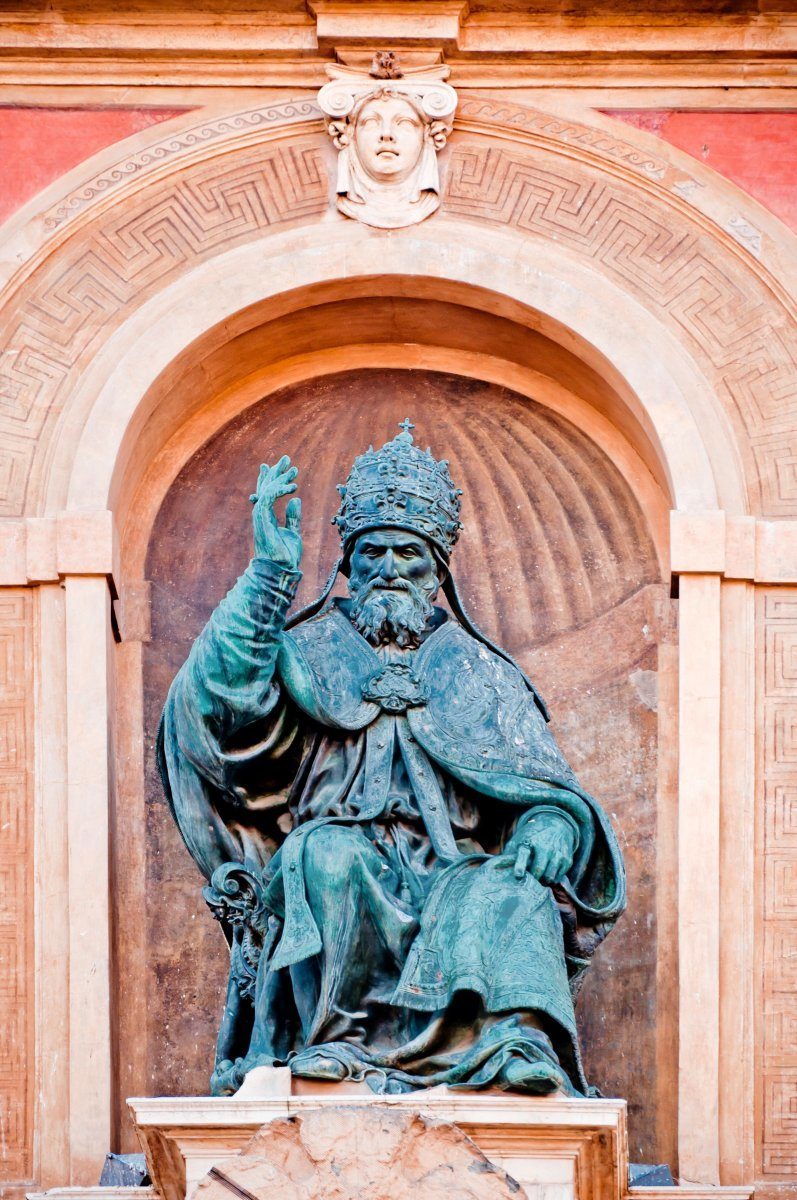 3. Mardi Gras Means "Fat Tuesday" in French
Mardi Gras was first introduced to America by the Le Moyne brothers, who explored and governed the French colony of Louisiana back in 1699. The region included modern-day Alabama, Louisiana and Mississippi. The brother's were born in New France (modern-day Quebec), and the colony was settled by many Acadian-region French Canadians from which the "Cajun" French dialect sprung. The brothers located the mouth of the Mississippi River on March 3, which happened to be Fat Tuesday. They named their camp Point d'Mardi Gras and threw a spontaneous celebration to mark the occasion – the first North American Mardi Gras of sorts.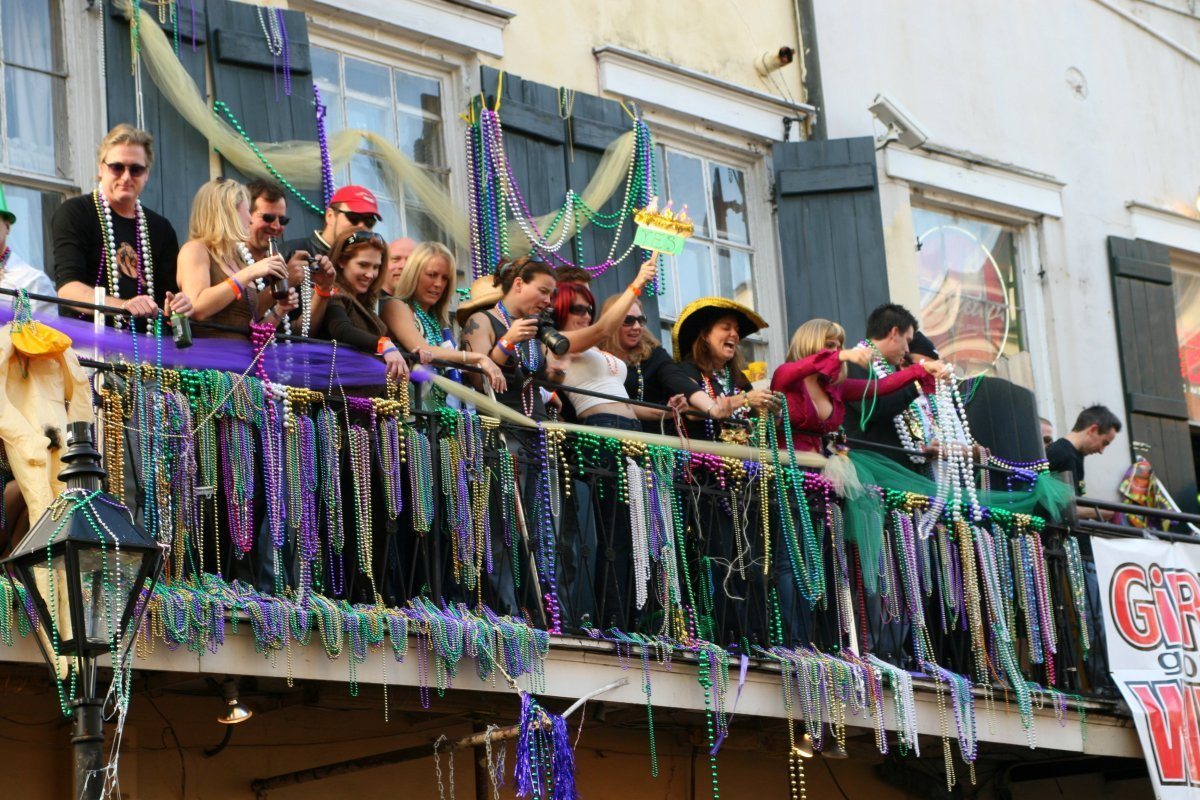 4. Guess Where the First American Mardi Gras Parade Took Place?
If you thought N'awlins was always the epicenter of all things Mardi Gras, guess again. The first Mardi Gras parade actually took place in Mobile, Alabama back in 1711. The city had been celebrating with masked balls and feasts for a few years leading up to the public parade, which is now an integral part to the festivities all over.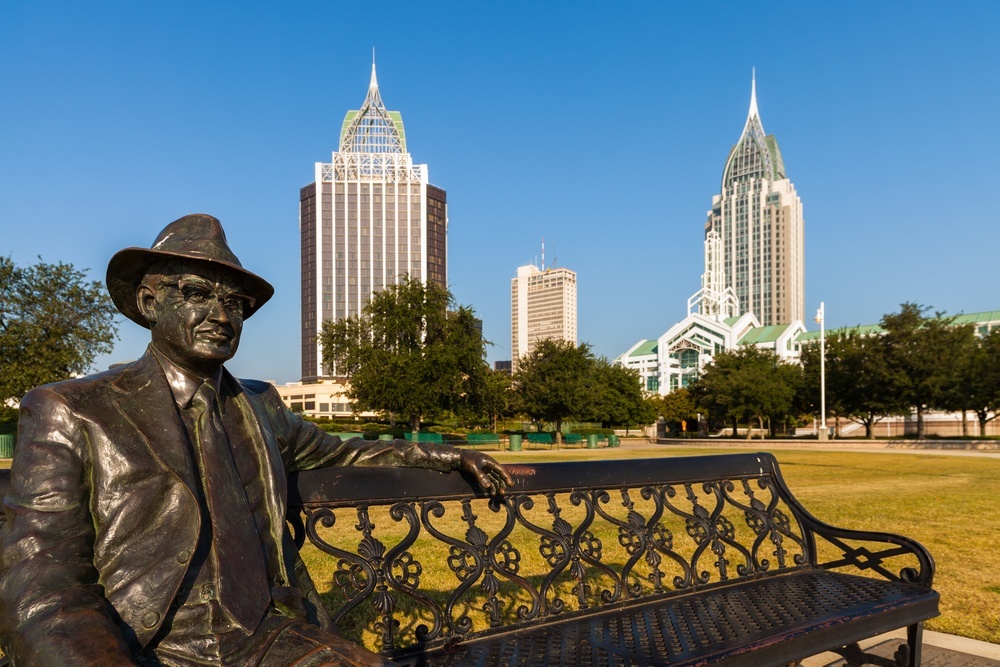 5. Let Them Eat Pancakes
In Canada, Australia, the United Kingdom and some other countries, the day before Lent is known as Pancake Day. Like the name says, pancakes are traditionally consumed on this pre-Lenten Tuesday to indulge in the eggs, butter and milk that are to be avoided during the next 40 days. Whether or not you are devout, its a good excuse to scarf down some fluffy flapjacks.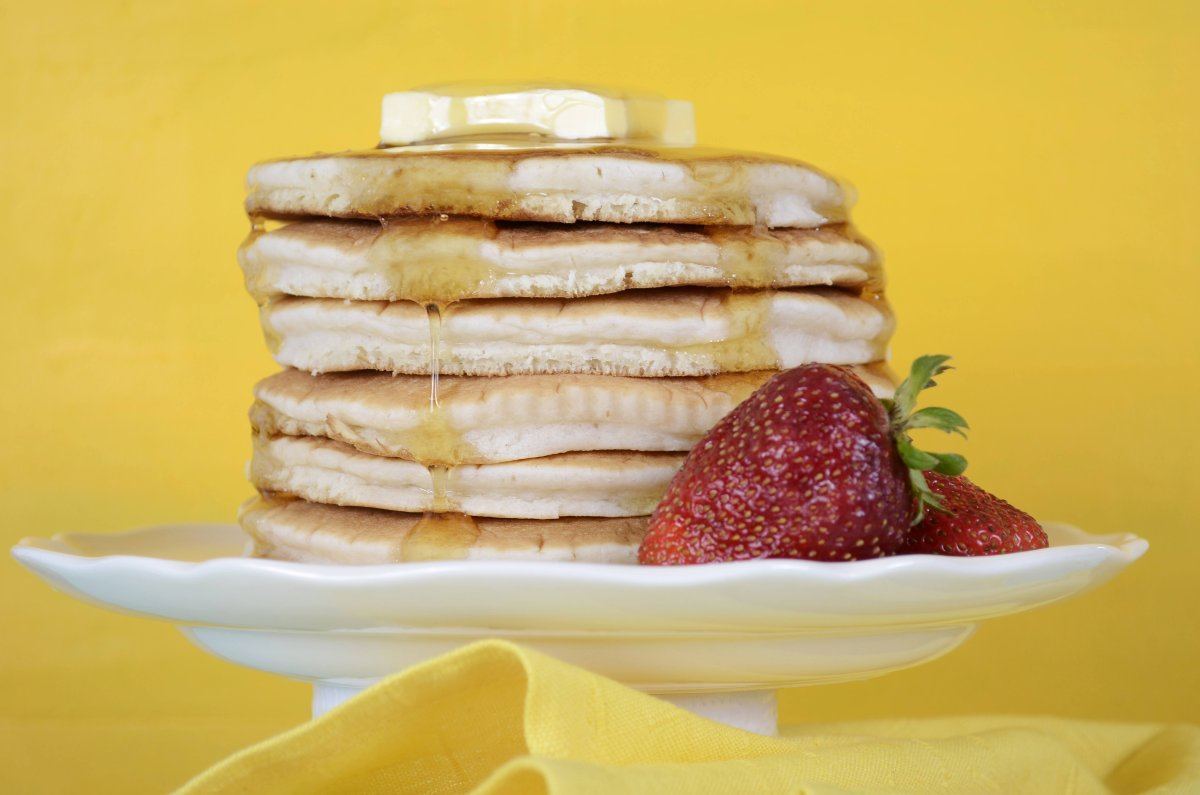 6. Some Call it Shrove Tuesday
On the more solemn end of the Mardi Gras spectrum, the day is also known as Shrove Tuesday, which means "to confess". Practicing Christians are supposed to go to confession on this day of repentance to set a clean slate for the season of Lent. Ideally they should schedule this heart-to-heart after some of the crazy indulgences on party day.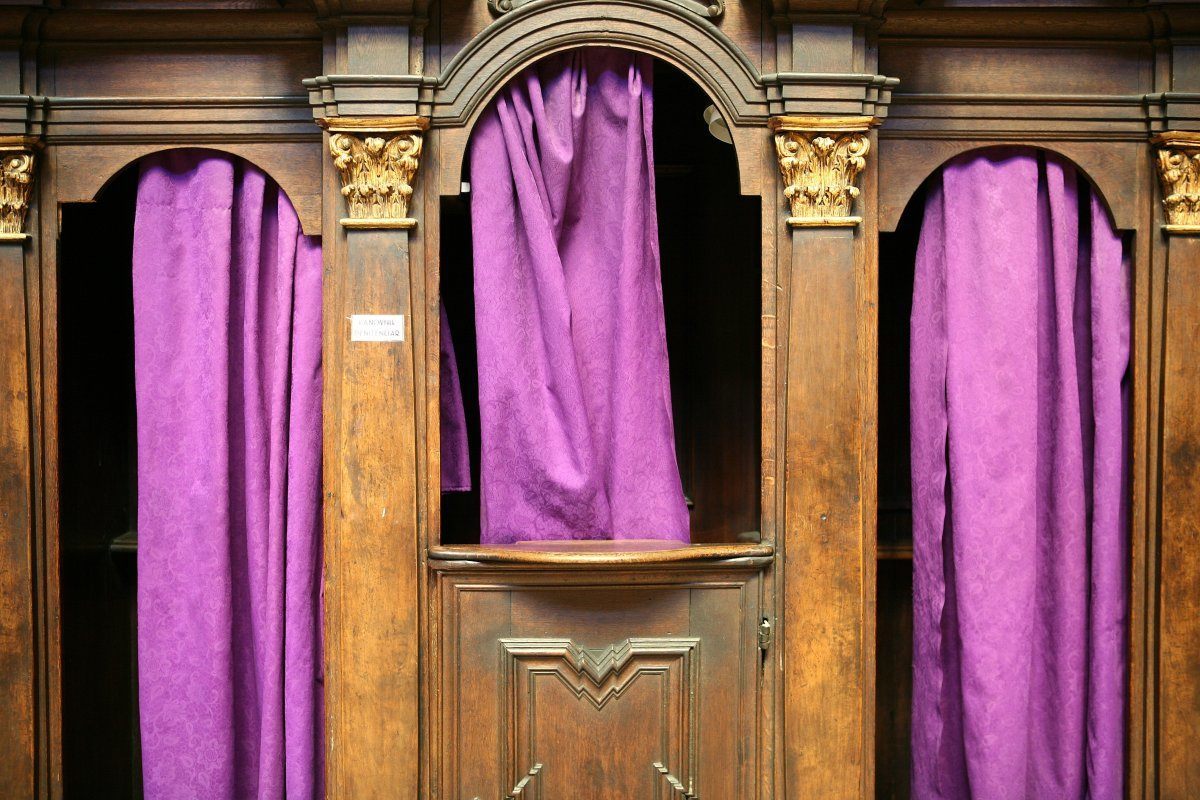 7. There Are Carnival Festivities All Over the World
While NOLA is renowned for hosting the most decadent Mardi Gras, they're not the only ones in on the fun. Belgium's Carnival of Binche, Rio's Carnivale, Denmark's Fastelavn, the Venetian Carnevale, Russia's Maslenitsa and the Trinidad Carnival are just some of the global twists on the theme. Even in the US, places like Pensacola, Galveston, Mobile and Lafayette are also big into Mardi Gras.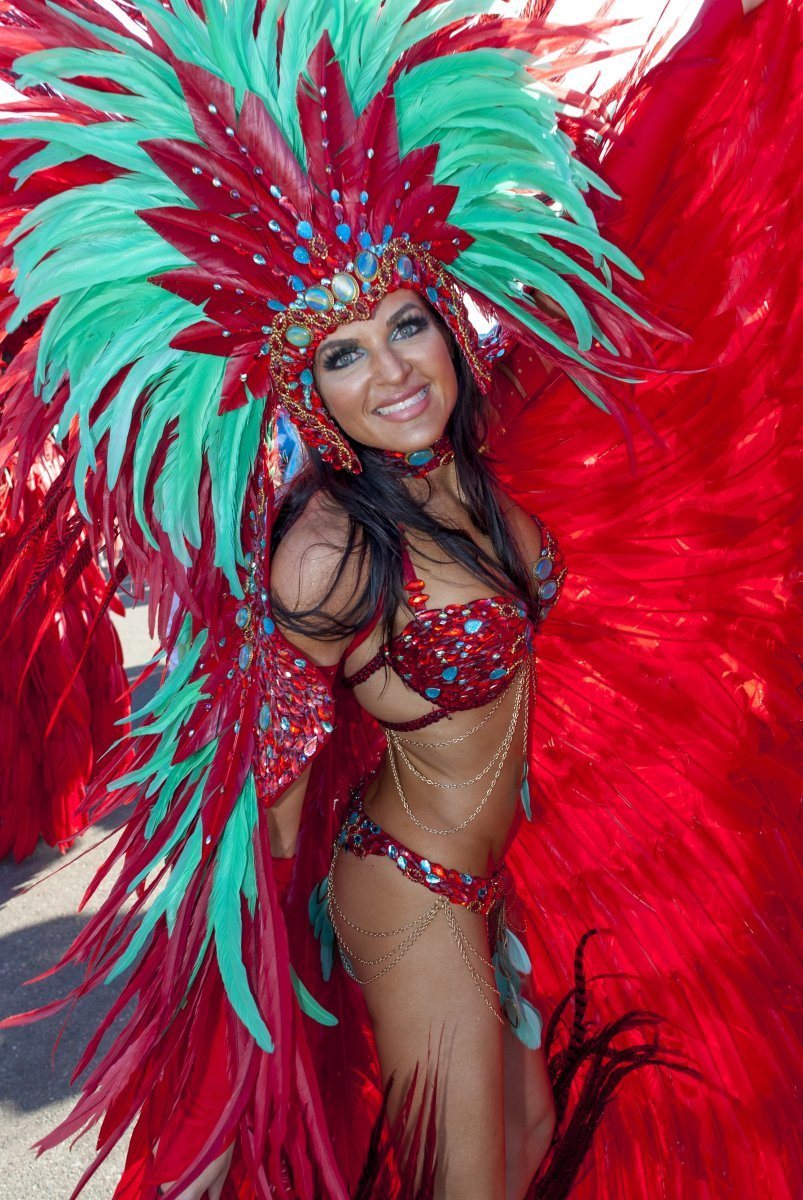 8. What's With Those Colored Beads?
Tossing beads, doubloon coins and plastic trinkets is a huge part of the Mardi Gras tradition. It started as a whim of a Santa-clad partier at the Rex parade back in the 1920s, where glass beads were handed out, and it just caught on. Parade watchers call out "Throw me something, mister!" (or in some cases, flash some skin) in the hopes of catching some cheap baubles from the passing floats. The more the merrier, it seems, as you often see people with scores of beads decorating their necks. Traditional Mardi Gras beads are purple, green and gold, symbolizing justice, faith and power respectively.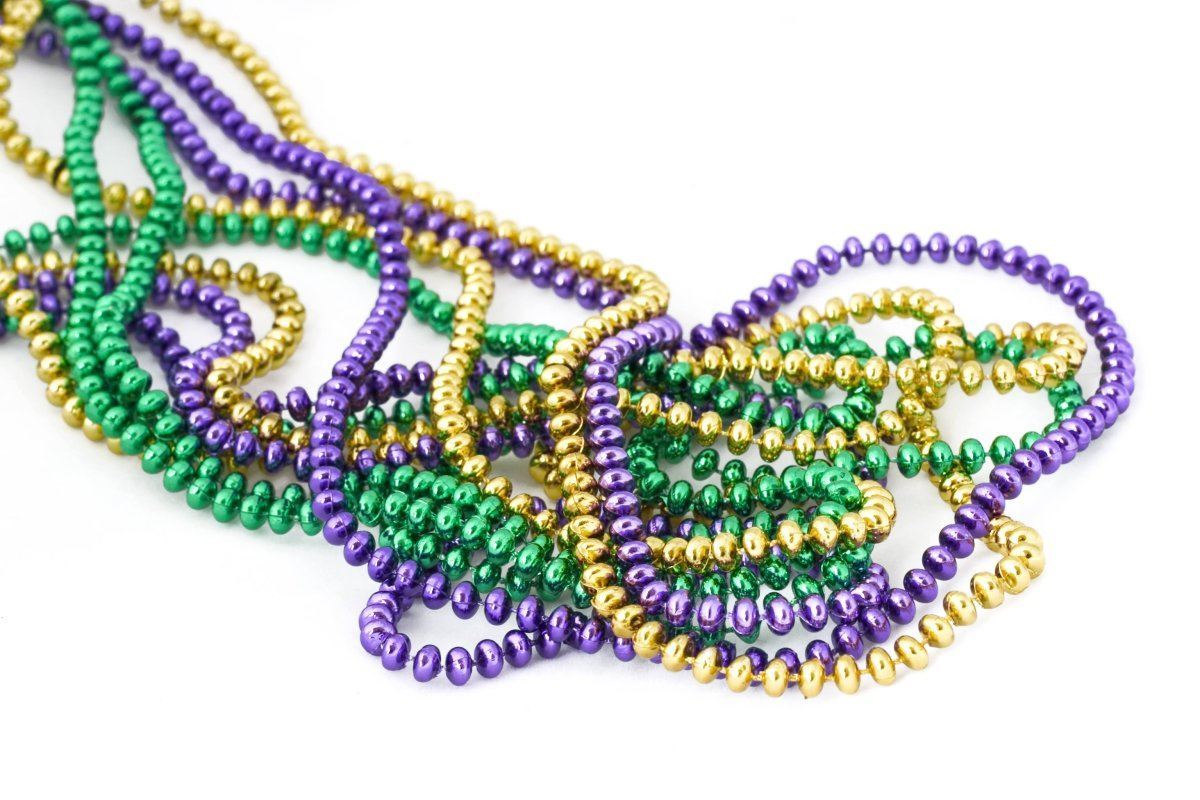 9. Did You Know It's Illegal to Ride a Mardi Gras Float Without A Mask?
Masquerade has long been a part of Mardi Gras festivities, as a way of escaping class constraints if only for one day. With identities concealed, everyone can revel and mingle with equal gusto, or so goes the theory. It's actually required by law that the people on parade floats must be masked.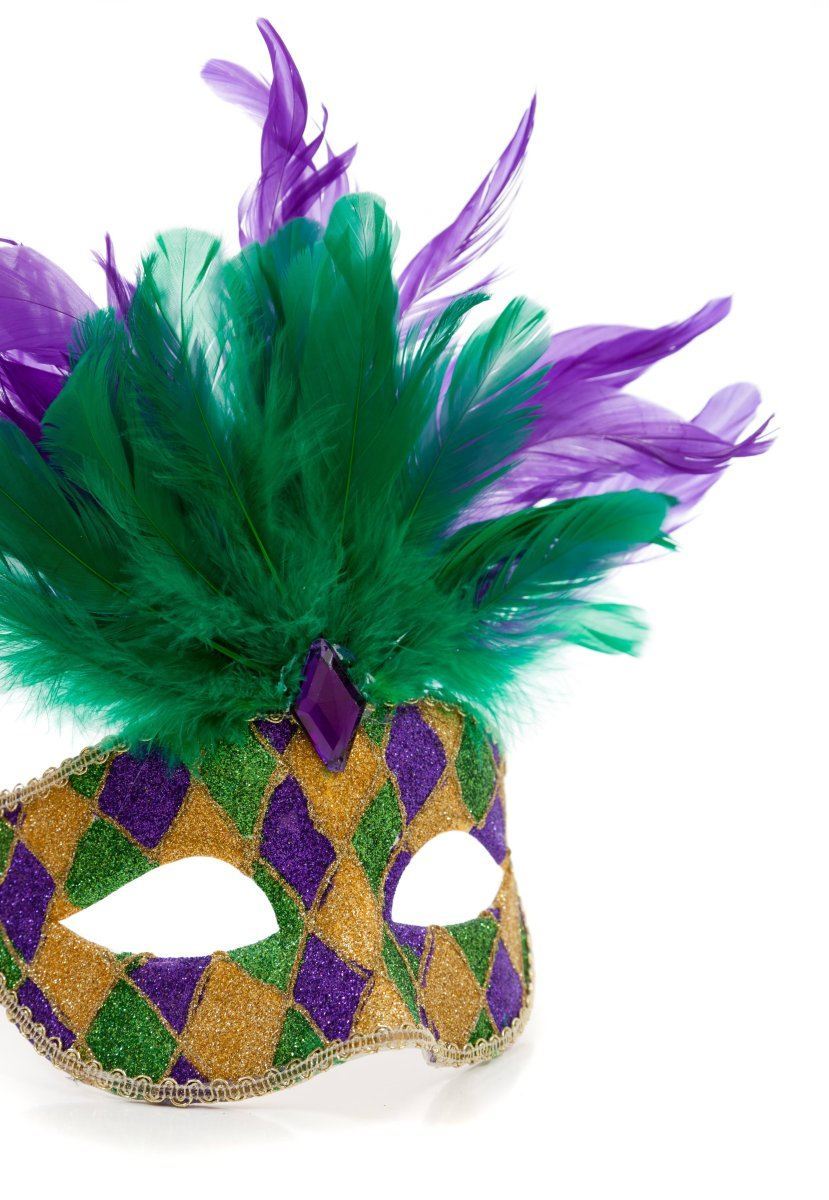 10. King Cake is Eaten All Throughout Carnival Season
One of the food traditions consumed in the weeks leading up to Mardi Gras is King Cake. It's like a braided brioche dough laced with cinnamon, then glazed with the Mardi Gras colors of purple, green and gold. The Big Easy chows down on more than 750,000 King Cakes a year.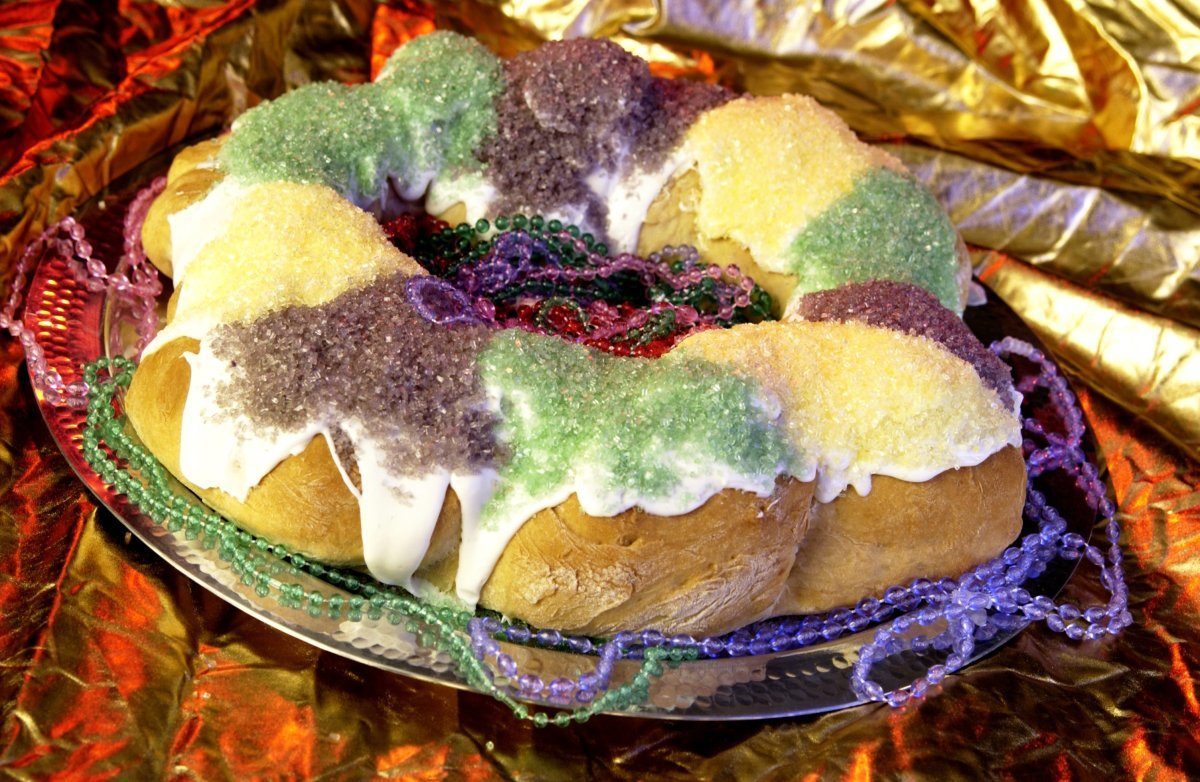 11. Don't Choke on the Plastic Jesus
The key ingredient in King Cake is a small plastic Jesus doll secretly hidden in a random slice. Whoever gets the Jesus is supposed to have good luck throughout the year – unless you have the bad luck of choking on the thing.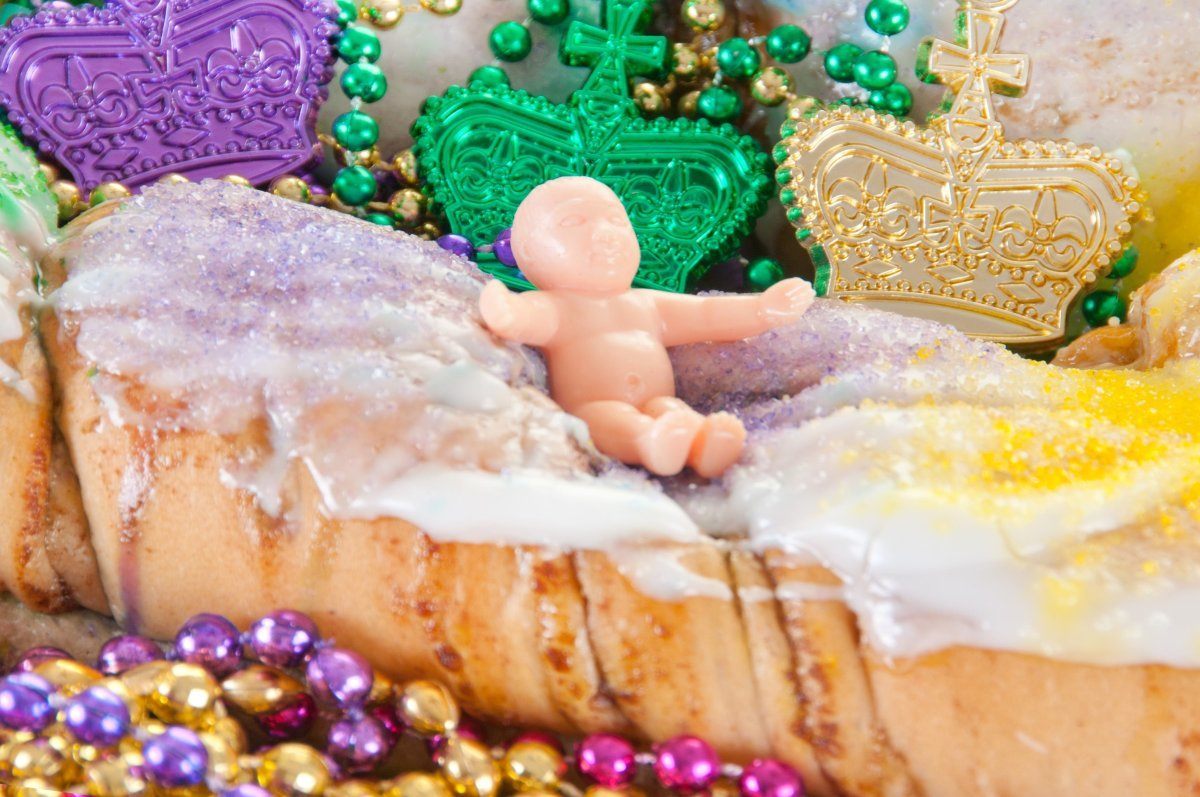 12. Eat, Drink and be Merry
Beyond the beloved King Cake, there are some other Mardi Gras specialties to sample, especially when in New Orleans. Enjoy some gumbo, jambalaya or étouffée for some spicy Cajun/Creole flavors. Grab a po'boy or muffuletta for a NOLA-styled sandwich, or some fried oysters and hush puppy finger food. Try beignets and Bananas Foster for a sweet treat. Don't forget to wash it down with a Sazerac Cognac-based cocktail or Hurricane rum punch.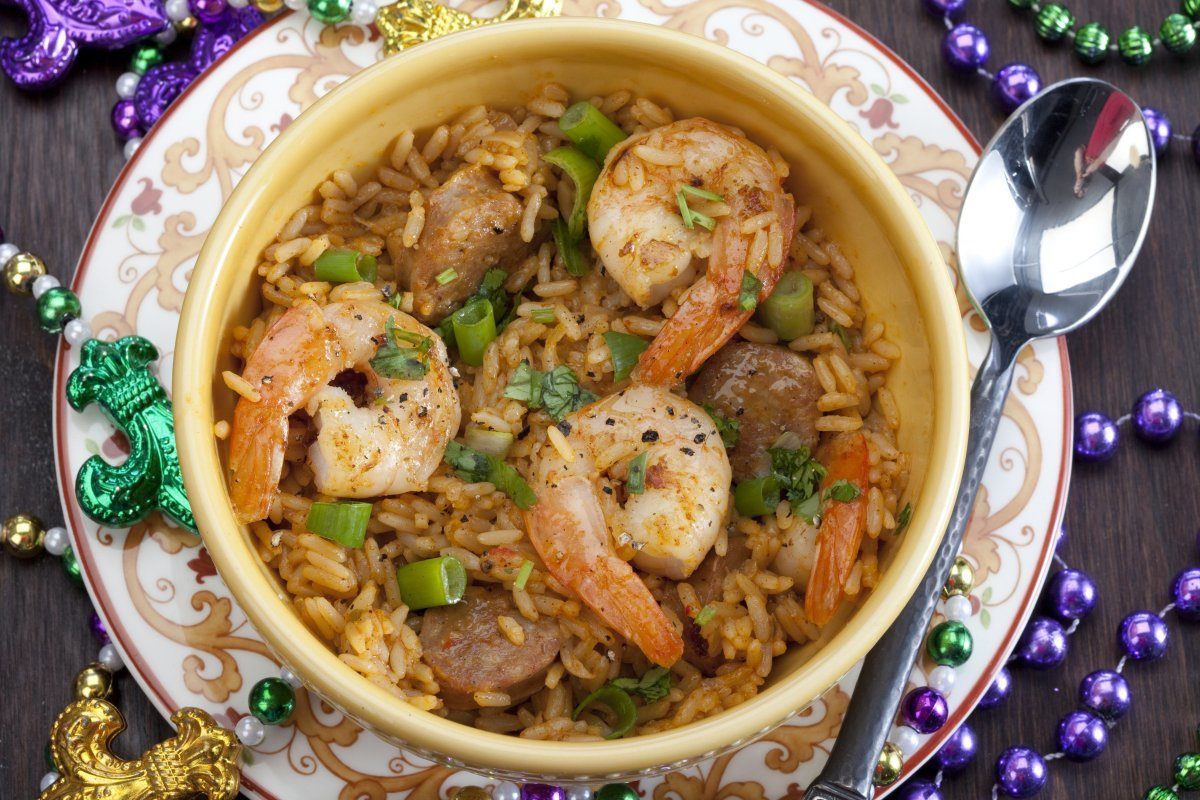 13. Parades Are Planned by Krewes
About twenty years after the first Mardi Gras parades began, the tradition was on the decline. So a group of six men formed a secret society called the Mistick Krewe of Comus to try to revive things. They organized a lavish grand ball and epic parade featuring "The Demon Actors in Milton's Paradise Lost", which pretty much secured New Orleans as the hub of Mardi Gras for evermore. To this day, Mardi Gras events are planned, paid for and executed by various krewes, each club putting their own spin on the celebration. These include the Krewe of Orpheus, Krewe of Rex, the Krew of Proteus, the Knights of Momus and the Zulu Social Aid and Pleasure Club. There's even the Intergalactic Krewe of Chewbacchus, celebrating both the god of wine and the loveable Star Wars creature. So now you know all about Mardi Gras. Who's in?