If you're looking for a perfect travel destination but you're not sure where to venture off to, Africa should definitely be at the top of your list. As the world's second largest continent, there's no shortage of places to go, things to see, and adventures to partake in. From towering pyramids to national parks full of stunning wildlife, this continent is full of places that you have to see with your own two eyes.
Here are 15 of Africa's most amazing places that you should add to your bucket list.
1. Okavango Delta, Botswana
Botswana has received some much-needed attention in recent weeks after Prince Harry and Meghan Markle revealed it was the destination of their first vacation together. It's no surprise the royal couple is in love with the landlocked country in Southern Africa since there's plenty of places to camp underneath the stars or go on a safari through various regions.
Okavango Delta is an inland river delta that's known for its grassy plains and its wildlife. Board a canoe and paddle your way through the delta to sail past hippos, crocodiles, and elephants. If you prefer to stay on dry land, open-air jeeps will take you through the lush landscape, and you just might spot giraffes, rhinos, lions, or leopards!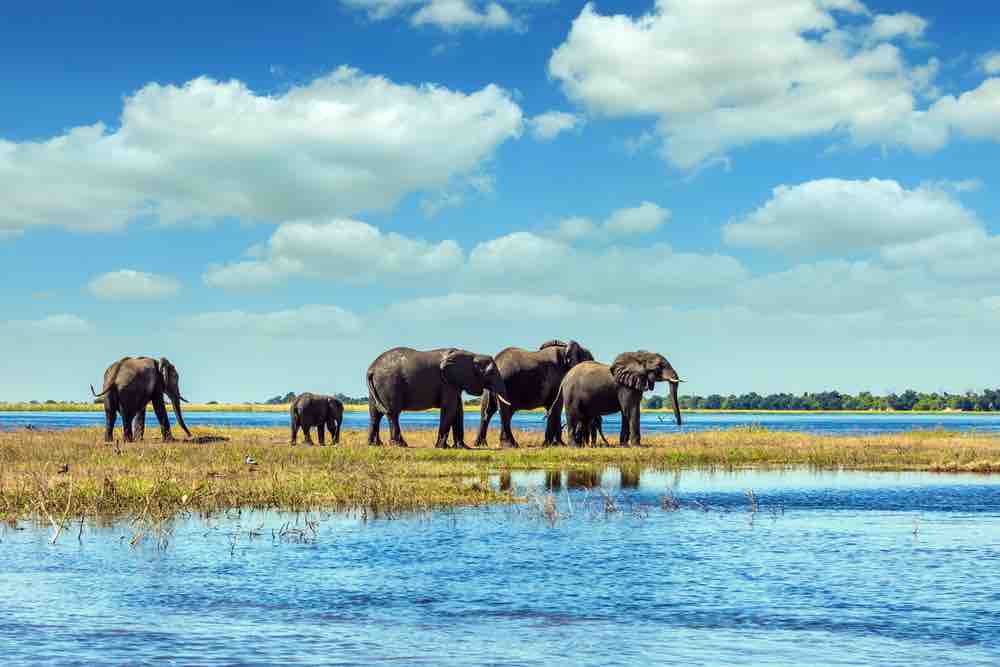 2. Lake Kivu, Rwanda
People usually travel to the East African country of Rwanda for its pristine landscape, and it's the perfect destination for adventure lovers who enjoy watersports, too.
Lake Kivu provides the best of both worlds. You can enjoy the scenery and the mountains in the distance, or you can get involved with some of the beach sports. Kayaking, boat tours, and fishing are huge in this area. Join in with the locals by grabbing a net and go on the hunt for small fish known as Sambaza and Ndugu.
3. The Islands of Seychelles
115 islands off the coast of the Indian Ocean are East Africa's hidden gem. You can island hop during your visit, or just spend most of your time on one of the main islands, Mahe, Praslin or La Digue. You definitely won't be bored thanks to the plethora of excursions, including glass bottom boat tours, casinos, and golf courses.

4. Sahara Dunes, Morocco
The Northern Africa country of Morocco is rich in Berber, European, and Arabian influences. When visiting, it's a must that you head out to the Sahara Dunes for a camel ride you'll never forget. Friendly Berbers from the neighboring town of Zagora will lead you along the path. As night falls, you can camp out underneath the stars as you're serenaded by tribal drummers and dancers who'll put on a performance you'll never forget.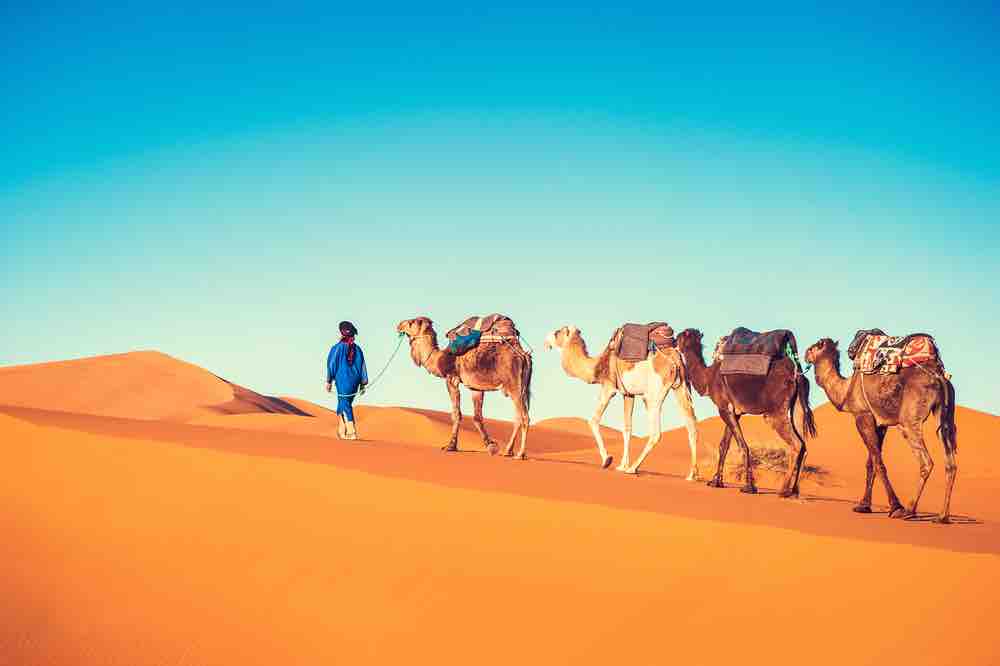 5. Ngorongoro Crater, Tanzania
There's no better place to see the big five than Tanzania's Ngorongoro Crater. After a volcano caused the crater to form some 3 million years ago, this site is now known as a conservation area. The vast plains also act as the sanctuary for over 25,000 various species of wildlife.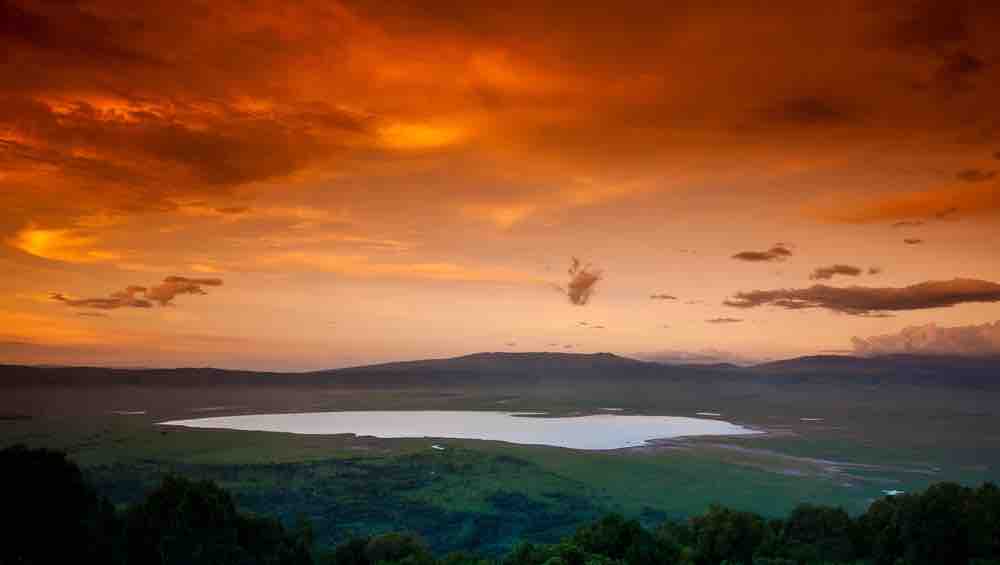 6. Victoria Falls, Zambia
You can cross one of the world's seven wonders off your bucket list after visiting Victoria Falls. The massive waterfall is the largest in the world, thanks to its height and width. The magnificent and breathtaking flow of water on the Zambezi River plummets down a steep chateau and down a chasm that's connected to a series of gorges with so much force. It's definitely something you have to see to believe!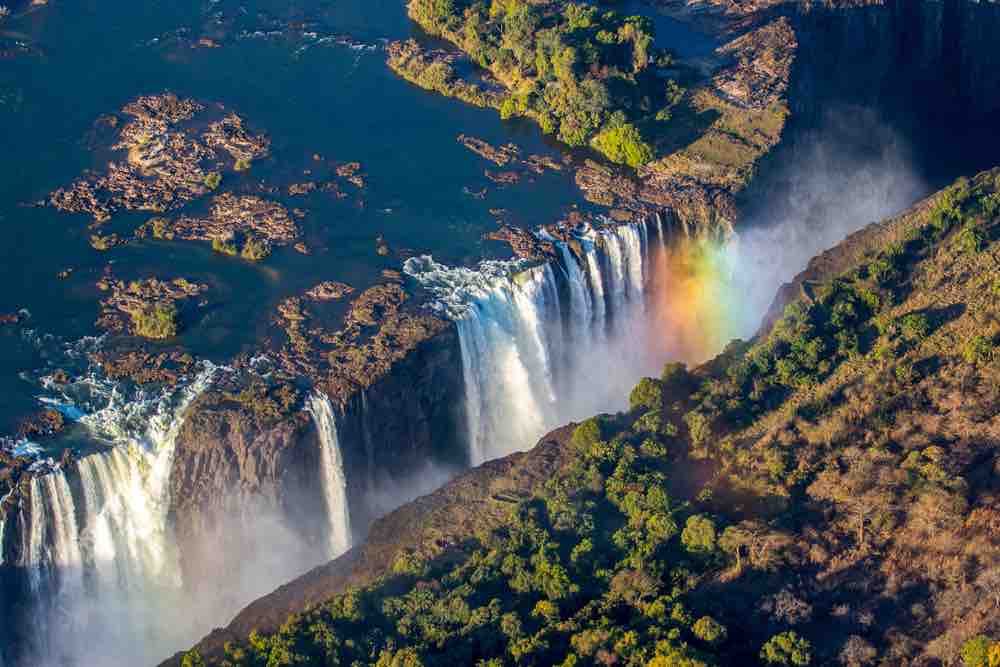 7. Virunga National Park, The Democratic Republic of the Congo
This 7,800-square-kilometer national park stretches across the Democratic Republic of the Congo, and it's bordered by a chain of volcanic mountains in neighboring Rwanda and Uganda.
This protected area is known for its biodiversity, and it's also the home to the critically endangered Mountain Gorilla. Before you leave, don't forget to admire the fluid lava lake of the Nyiragongo Volcano.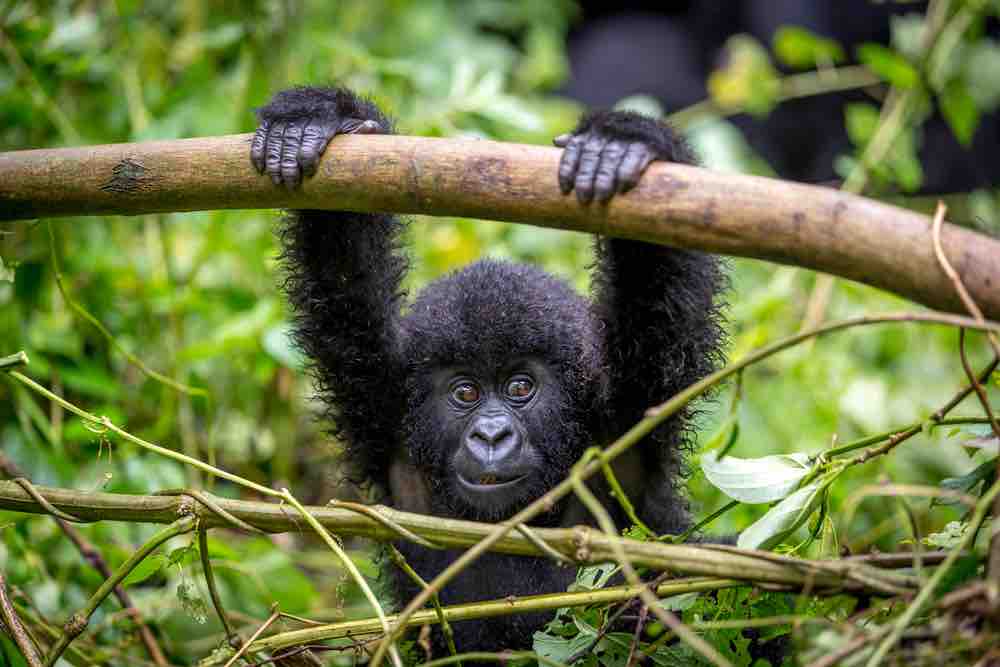 8. Table Mountain, South Africa
Table Mountain gets its name from its flat-topped appearance. It's a prominent natural wonder that can be seen towering over Cape Town, South Africa. Hiking trails make the mountain one of the most popular destinations for adventure lovers and outdoor enthusiasts.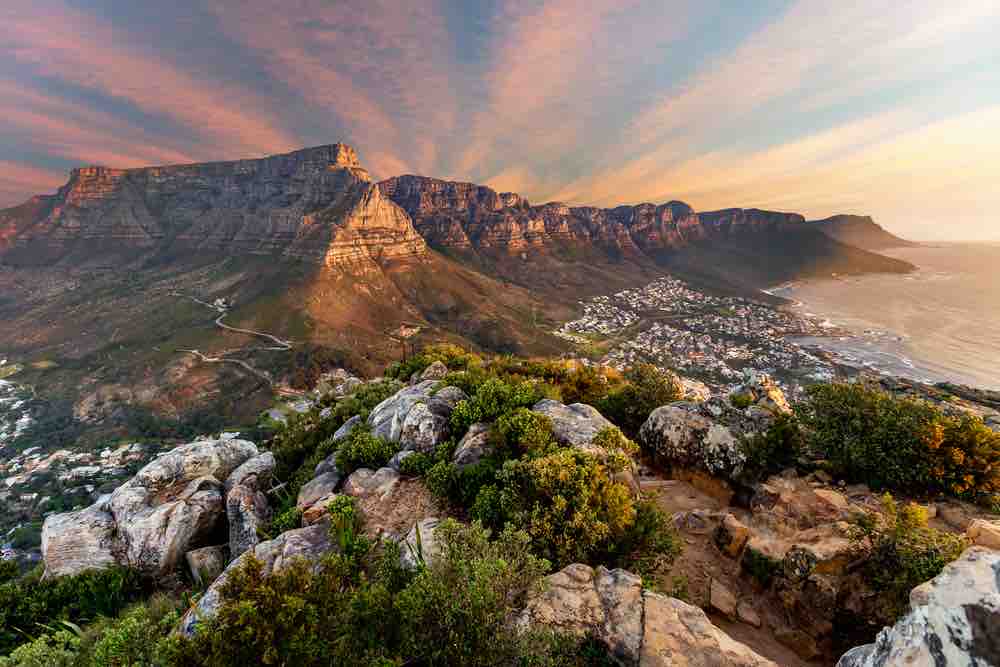 9. Mnemba Atoll, Zanzibar
Many people head to Zanzibar to lounge on its islands full of gorgeous beaches, but there's a completely different reason why we decided to add this destination to our list.
Mnemba Atoll is a conservation area that is perfect for scuba diving. Underneath its crystal clear water, you'll come in contact with the gorgeous reef, dolphins, turtles, and various colorful fish.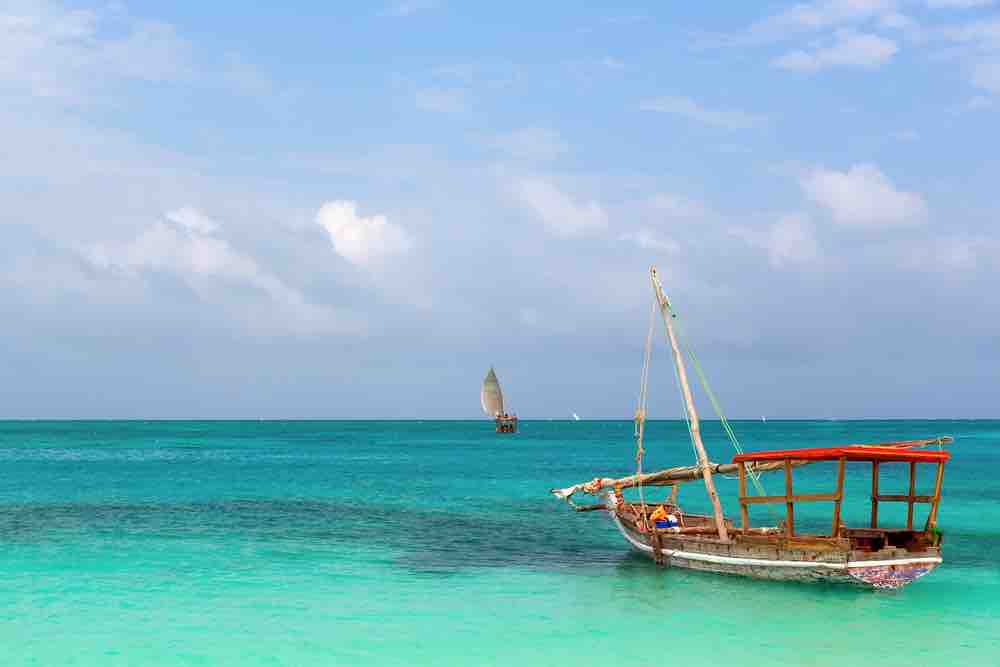 10. The Giza Pyramids, Egypt
Another wonder of the world that can be found in Africa is the Giza Pyramids of Egypt. Venturing to this area is the equivalent of stepping back into time. The pyramids are one of the oldest monuments still standing today, and the construction and size of these towering structures will make your jaw drop.
Do yourself a favor and book a trip to Egypt's most iconic landmark ASAP!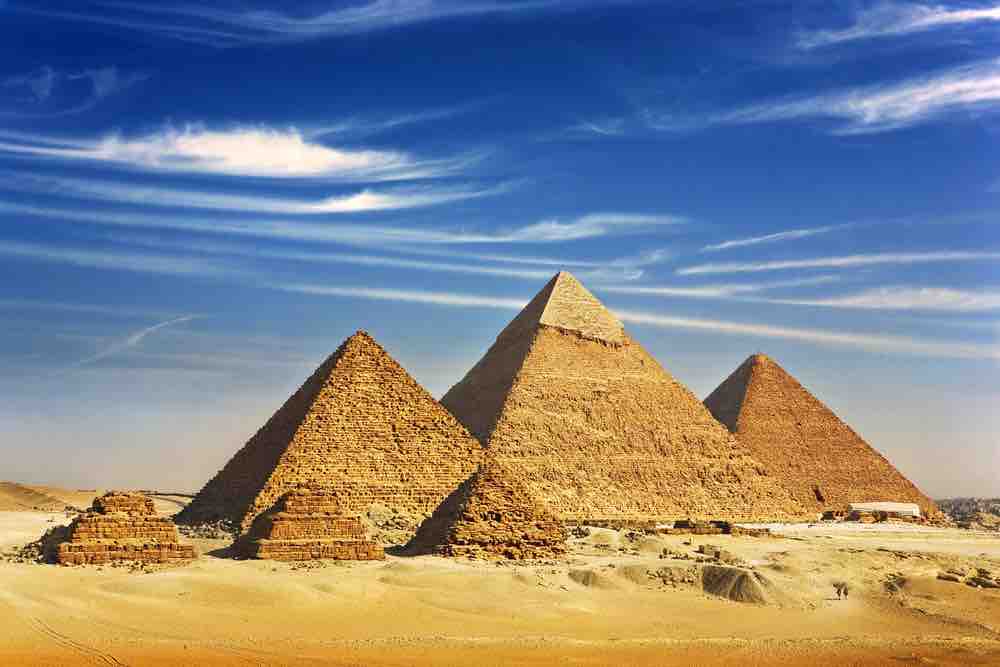 11. Bazaruto Archipelago, Mozambique
This group of six islands in Mozambique are practically remote and deserted, which means you'll get an ample amount of privacy during your stay. Since they were declared a national park in 1971, it has been left untouched and in immaculate condition. The archipelago of islands have white sand beaches, lush palm trees, and species of Sykes' monkeys and green coucals waiting around each and every corner.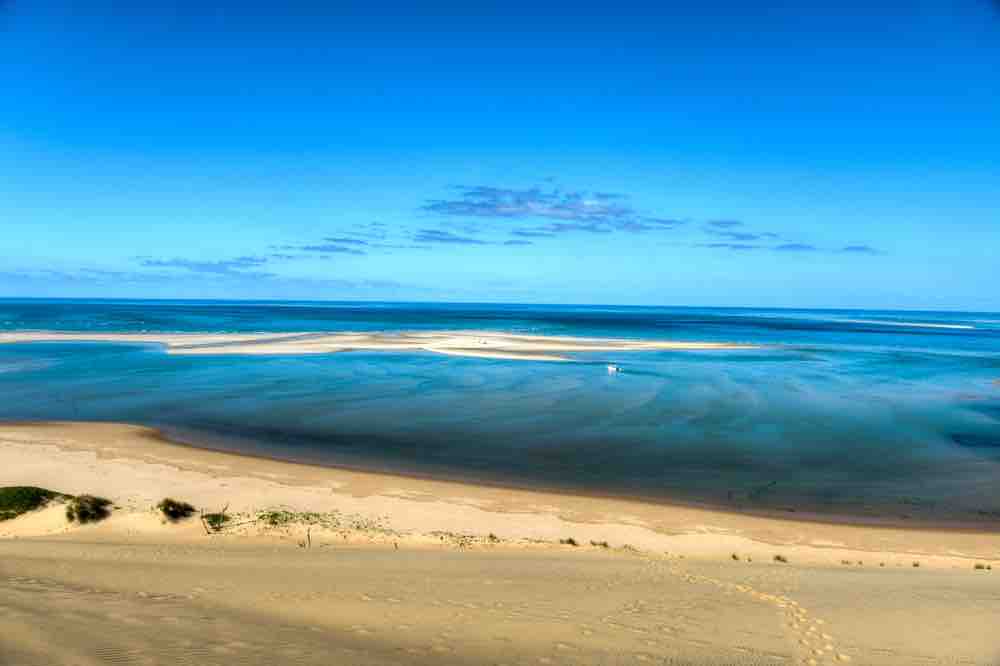 12. Fish River Canyon, Namibia
Want to see the largest canyon in Africa? Book a trip to Namibia and behold Fish River Canyon. This popular tourist destination also includes Fish River, the country's longest interior river. Hiking trails will take you along the edge of the river, and when night time rolls around, pitch a tent and begin to doze off smack dab in the middle of nature.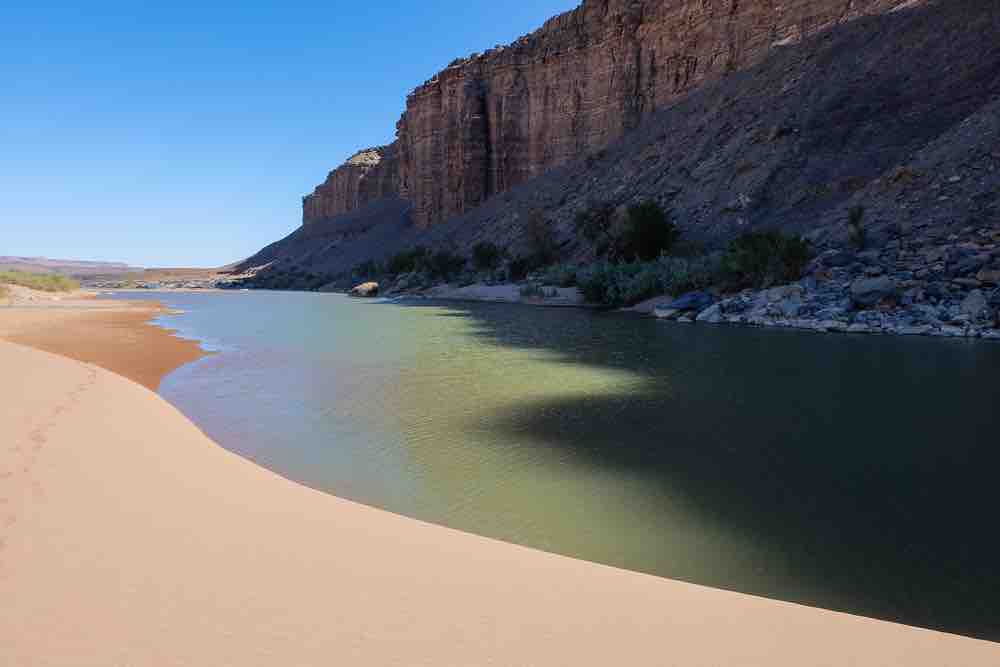 13. Nyika National Park, Malawi
Grasslands and wooden valleys make up Nyika National Park in northern Malawi. This is the place where tourists convene when they really want an adrenaline rush. Mountain bike tours will send you cycling over 8,500-feet above sea level as you zip past antelope, zebra, bush pig, and over 400 species of birds.
14. Lake Malawi, Malawi
This idyllic lake in Malawi is one of the largest lakes in the world. As a UNESCO World Heritage site, Lake Malawi neighbors Mozambique and Tanzania, and its biodiversity can't be beaten. It's the home to over 13,000 tropical fish, so don't hesitate to grab some snorkel gear and explore the underwater paradise.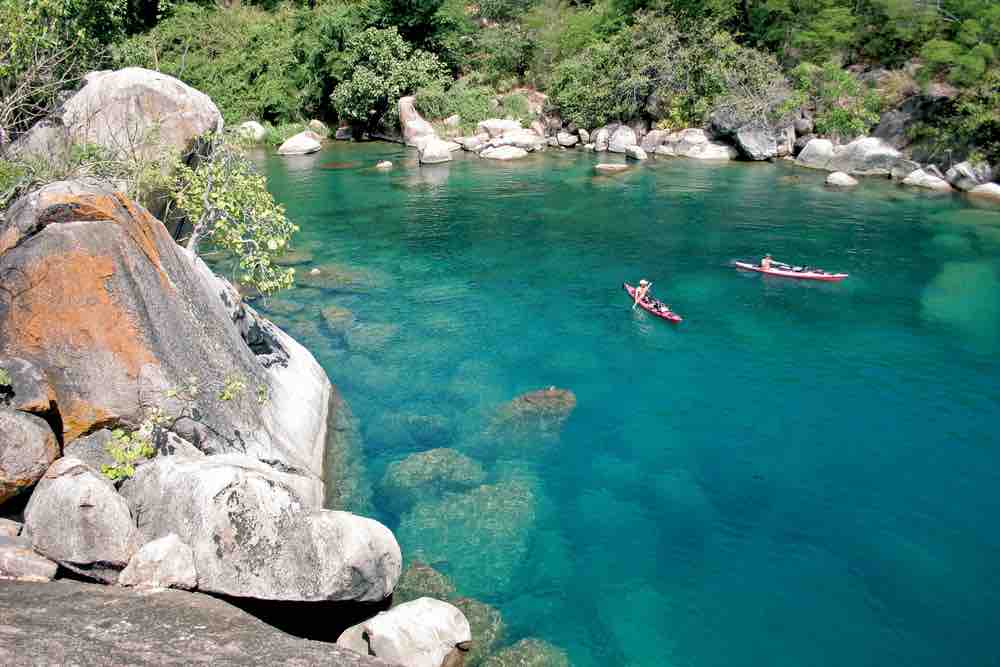 15. Mount Kilimanjaro, Tanzania
Three volcano cones make up Mount Kilimanjaro, "Kibo", "Mawenzi", and "Shira," and it's the highest mountain in Africa – standing over 19,000-feet above sea level. Reaching the summit is no easy task, but it's still a trip every hiking enthusiast and nature lover most take during their lifetime. Just to reach the top and watch a glorious African sunset is more than enough reason for us to add this location to our itinerary!