Sitting behind a wheel for endless hours, legs going numb, kids fighting in the back seat, surviving on greasy diner grub and yucky gas station bathroom breaks. Ah yes, a long distance road trip is rarely a dream getaway. More like a pavement purgatory to be endured as you slog from one place to another. Before you turn your nose up at a car-based vacation, though, consider these regions where the drive and the destination are divinely intertwined. They're not about the end point but the journey itself. Buckle up as we tempt you with 8 road trip routes around North America that will really rev your engine.
1. Icefields Parkway, Alberta
The mountain scenery on Highway 93 from Lake Louise to Jasper is guaranteed to make you say a succession of wows. You'll pass by three enormous glaciers and multiple blue-green lakes as you drive through glorious Banff and Jasper National Parks across the Continental Divide. The Columbia Icefield is North America's largest glacier and a must-see stop along the way. The route runs 140 miles and takes 3 to 5 hours, depending on weather conditions and how many hikes and lookouts you stop at. Grizzlies, black bears, big horn sheep and elk may be spotted, especially at dusk and dawn.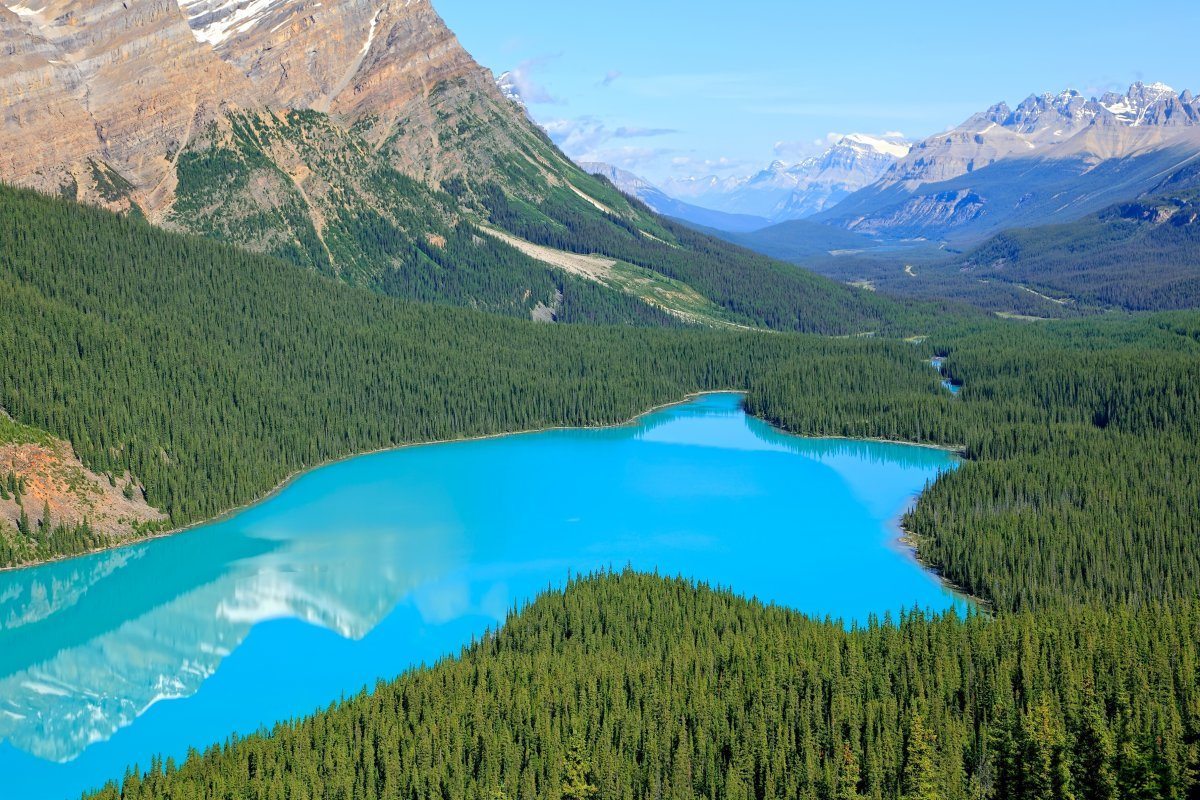 2. Hawaii
Who can resist a drive up the side of the world's largest volcano? This bucket-list road trip on the island of Maui ascends from sea level to 10 thousand feet in just 38 miles, going from lush island tropics to lunar-like lava beds around the enormous crater (don't worry, it's dormant). The switchbacks pass through different habitats, landscapes and climate zones all the way up. Ascend predawn or predusk to see the sunrise or sunset on the summit. At the top, you'll be rewarded with the Puu Ulaula Overlook, a 360-degree glass-enclosed observation point with jaw-dropping views. This high point on the island can be shockingly chilly for Hawaii, so dress accordingly.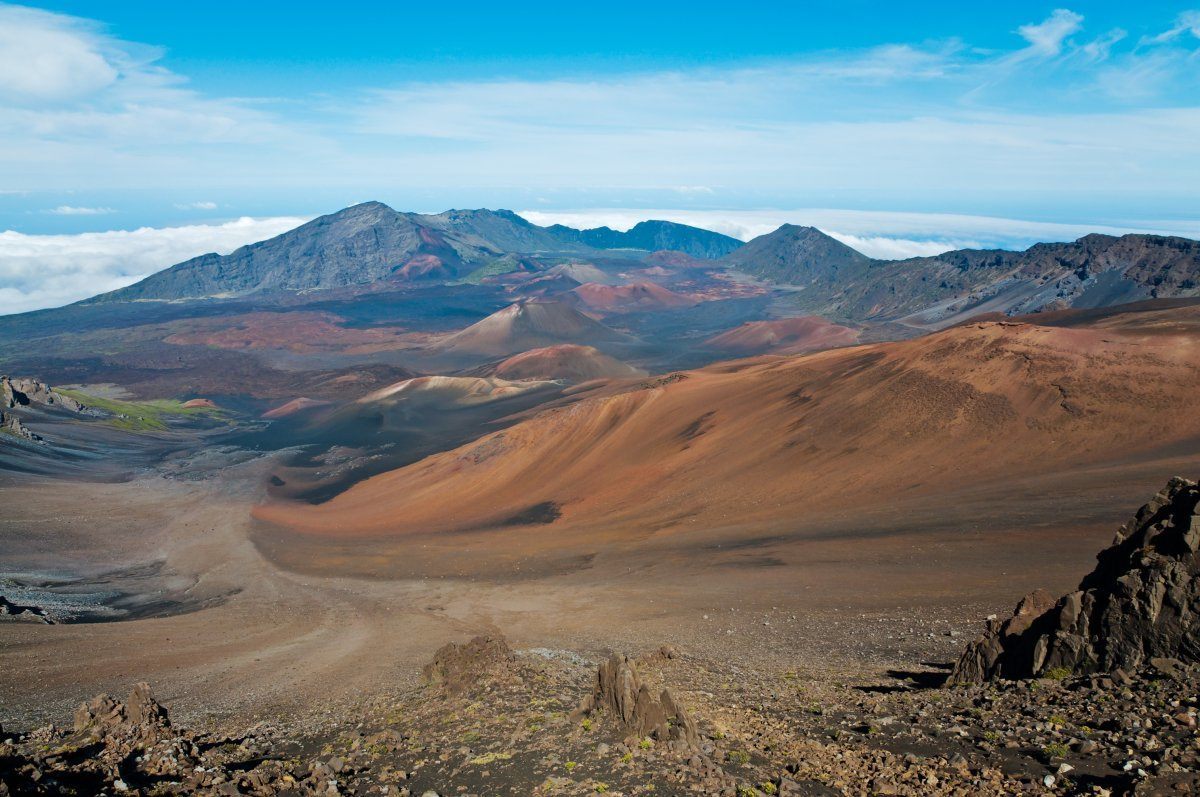 3. Zion Canyon Loop, Utah
About 100 miles from Vegas, this rock star drive starts around St. George, Utah looping around Cedar City and into Zion National Park. You pass through some rugged mountains and old ghost towns along the way, but the towering rock formations, contorted cliffs, carved canyons and mighty monoliths of Zion are the real highlight. It's an otherworldly landscape of ancient mesas, bluffs and buttes that change color with the sun. Those rich red hues around sunup and sundown are mesmerizing.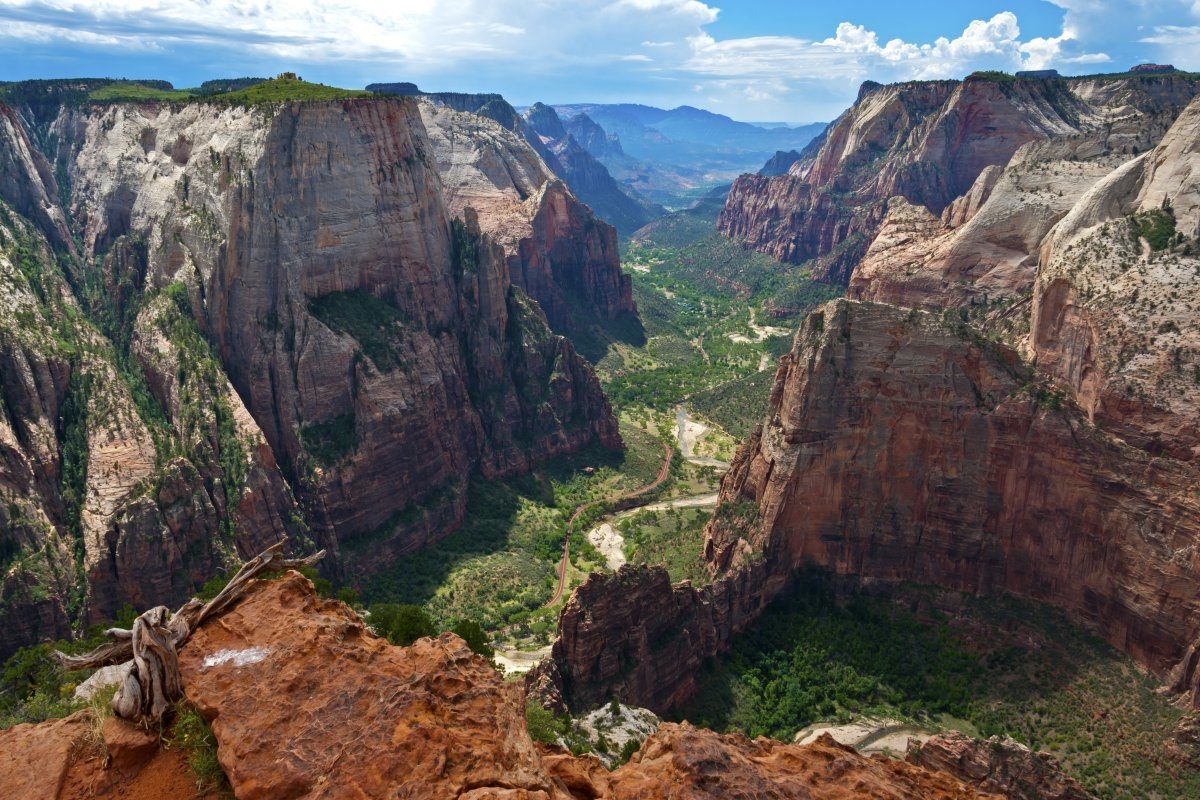 4. Pacific Coast Highway, California
Red convertible may be optional, but a drive down the central California coast on Highway 1 is not to be missed. This super-scenic 123 mile (198-kilometer) route between San Francisco and Los Angeles takes six or more hours to complete, depending on traffic and number of lookouts that lure you to pull over. The Big Sur region is perhaps the highlight, with cliff-hugging roads snaking along the rugged rocks beside the Pacific. Hearst Castle makes a glitzy stop along the way. Whether you traverse it north to south or south to north, the PCH is a road trip you can do more than once in a lifetime
5. Cabot Trail, Nova Scotia
This curvy drive in Canada's maritime province presents an unrivalled tapestry of terrain and a distinctive Celtic spirit. The Cabot Trail winds some 300km (180 miles) through Cape Breton Highlands National Park and the dramatic coastline of the island. You could swoop the entire loop in a 5 to 8 hour's drive, depending on how many scenic lookouts, lighthouses and fishing villages you explore. Slow down to enjoy some hikes and revel in the French/Scottish heritage of the area – that fiddle music and clog stomping has a way of seeping into your soul. Keep your eyes peeled for whales, seals, moose and bears along the way.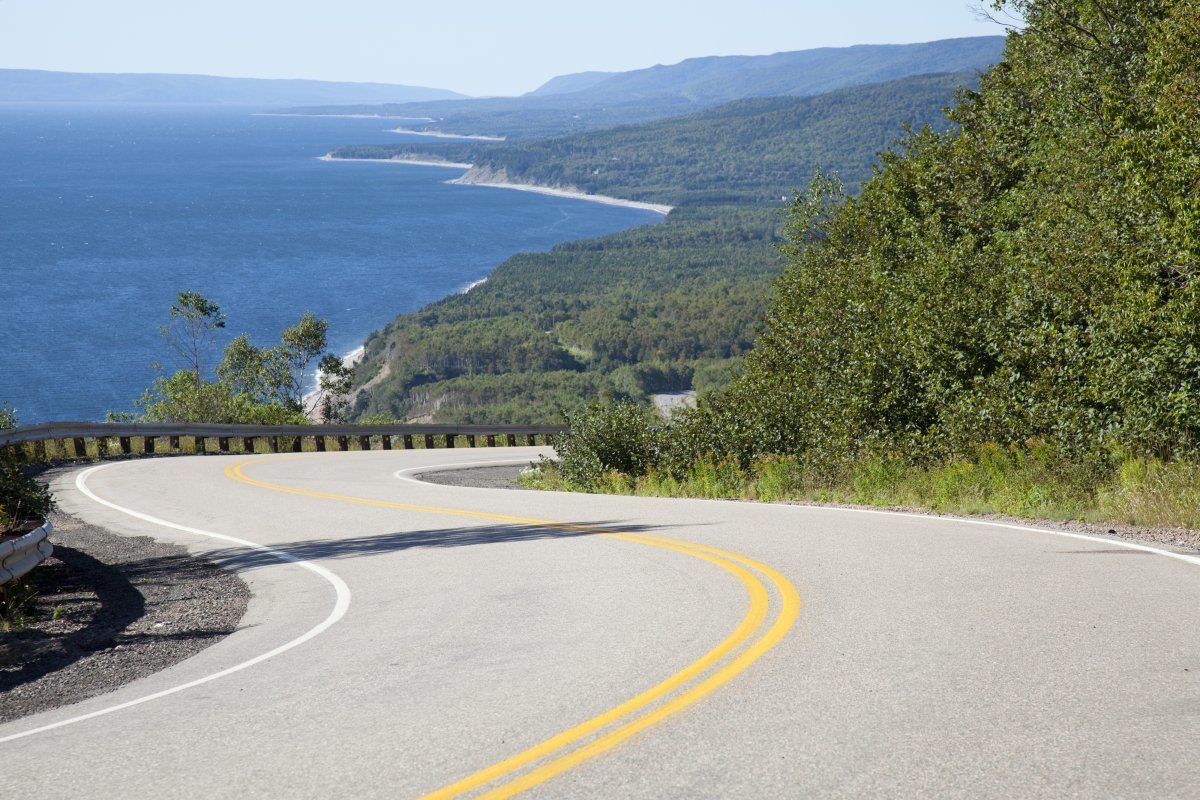 6. Going-to-the-Sun Road, Montana
Fitting of its poetic name, this exhilarating white-knuckle journey on Highway 2 bisects Montana's Glacier National Park and crosses over the Continental Divide at Logan Pass. Prairie and mountain converge here, creating a wide diversity of flora and fauna including 264 species of birds and 60 species of mammals. The 50 miles of hairpin turns and death-defying drop-offs take about 2 or 3 hours to navigate. The mountain vistas will spellbind you, but please don't take your eyes off the road! This two-lane highway was one of the early roads built primarily for motor tourism and is a designated National Historic Landmark. Snow closures are frequent, so check road conditions before venturing up.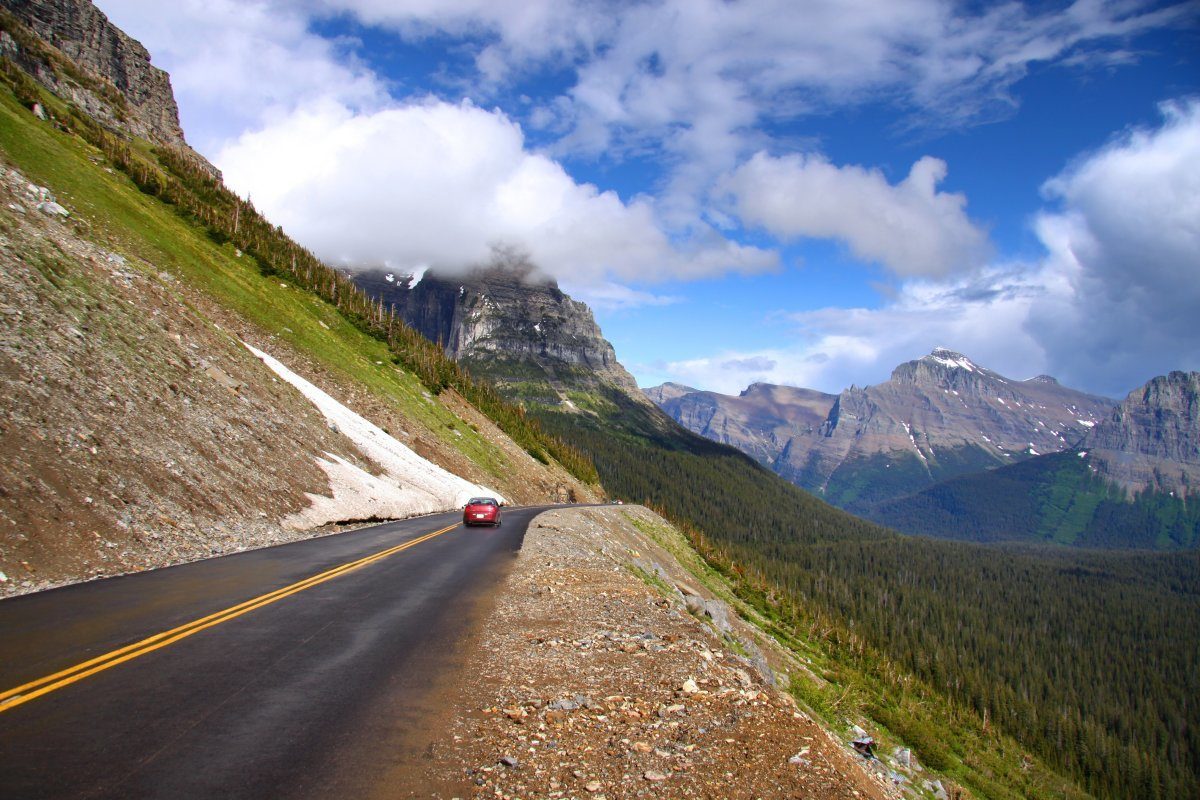 7. Skyline Drive, Virginia
This 4 hour classic road trip runs 105 miles along the crest of the Blue Ridge Mountains in Shenandoah National Park. There's a leisurely 35 mph speed limit so you can slow down and savour the scenery. The kaleidoscope of wildflowers and foliage put on a colorful year-round nature show. 75 overlooks show off Shenandoah Valley views to the west and the rolling hills of the Virginia Piedmont to the east. The route connects with the Appalachian Trail.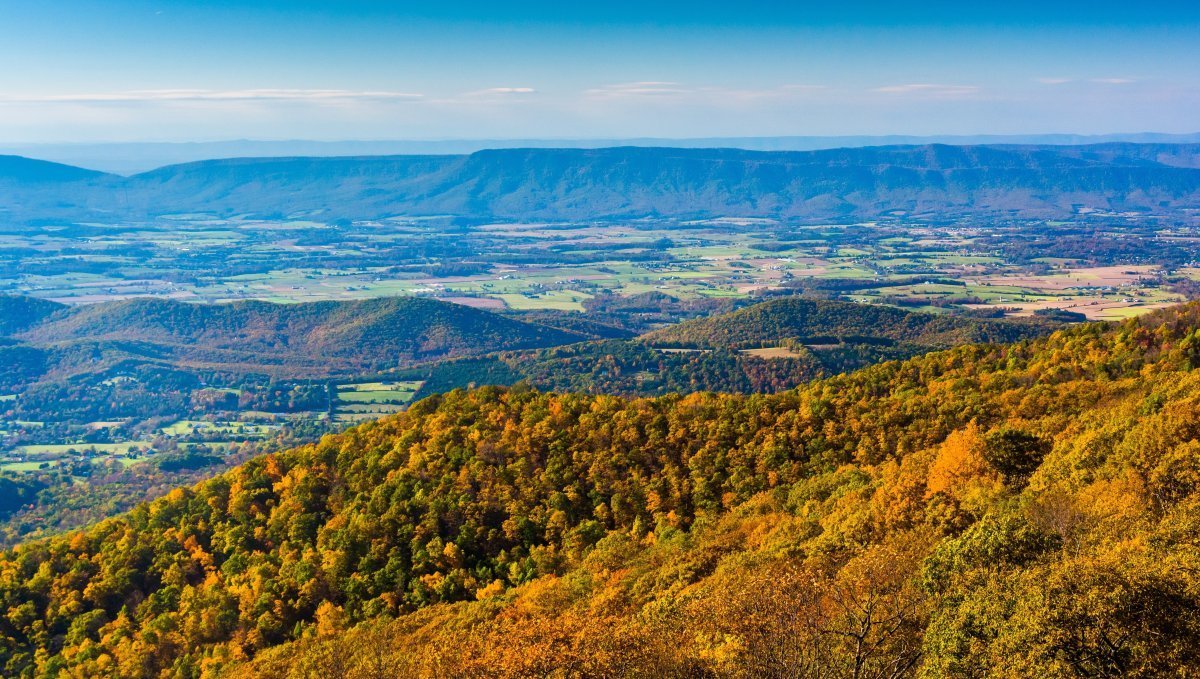 8. Historic Route 66, Chicago to Los Angeles
America's Route 66 used to be the king of the roads, the quintessential American thoroughfare back in the heyday. While you can still get your kicks on patches of this pavement, the Mother Road is no longer a major transcontinental conduit as soulless modern highways have sadly usurped it. It takes a little back-roads know-how, but you can still essentially work your way from Chicago to LA along this nostalgic route, passing through the heartland of the US with all its kitschy diners, classic motels and goofy roadside attractions.