With modern technology and science at our fingertips, we like to think we're know-it-alls. However, there are lots of unanswered questions in the ancient and natural world that still have us stumped. Some of us are compelled to probe the hows and whys to try and explain the enigmas. Others just revel in the WTF of it all. Here are 8 sweet mysteries around the globe that make fascinating destinations to explore and speculate on. Who knows, maybe you'll be the one to crack the code.
1. Stonehenge, UK
One of the most famous of all mysterious monuments is this iconic rock circle in Wiltshire, England. Archeologists have determined it was built around 2500 BC out of Welsh sandstone, but how the enormous rocks were mined, shaped, transported and positioned here is baffling. Even more cryptic is the question of why. The circular arrangement has been meticulously orchestrated to showcase the summer and winter solstices, an astronomical and engineering achievement seemingly beyond the scope of that primitive time. Stonehenge is firmly on the tourist trail and has a bit of a new age cult-following, especially around those mystical solstices.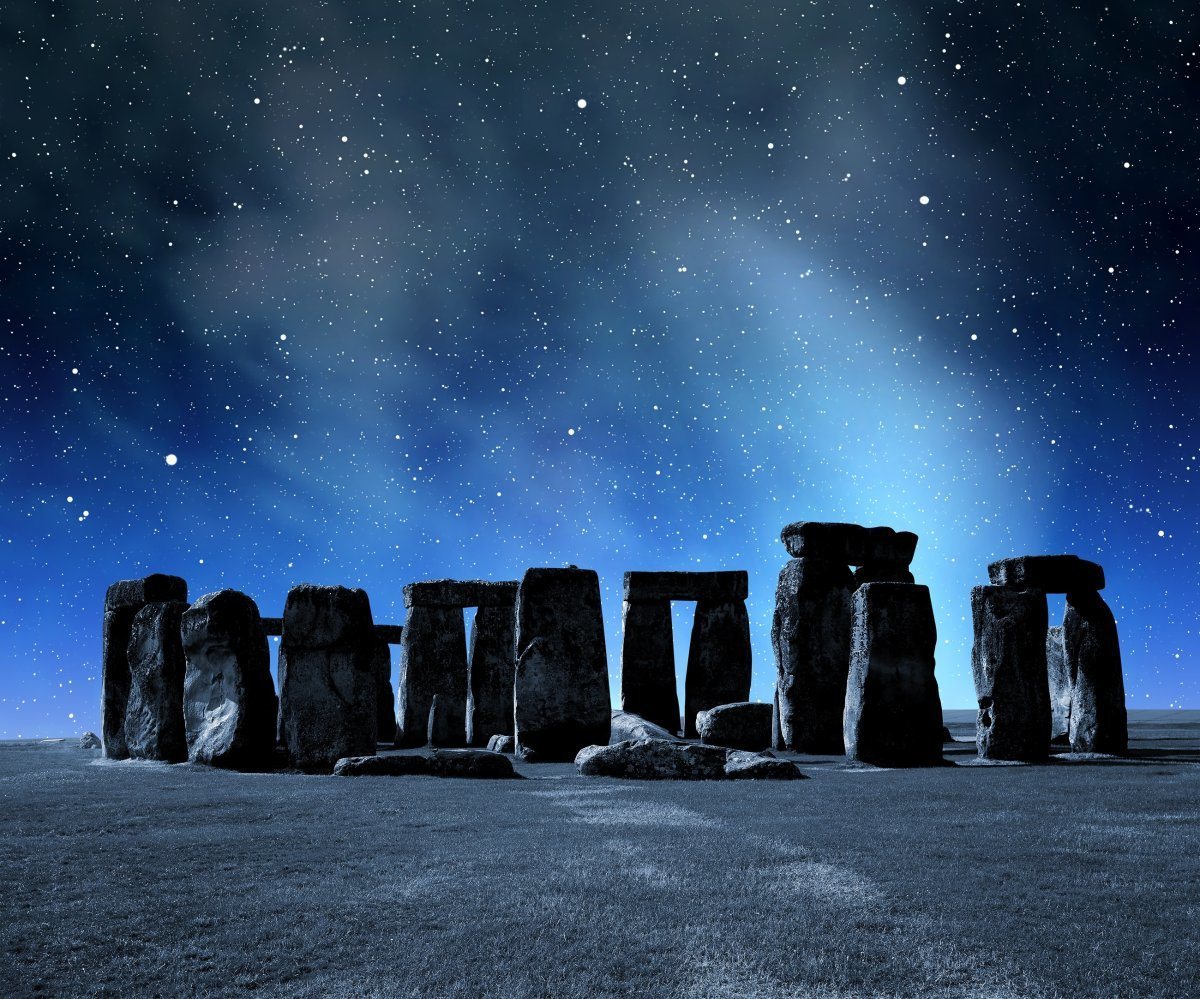 2. Easter Island, Chile
The giant rock heads of Rapa Nui are another confounding conundrum that brings visitors to the remote island off the Chilean coast. 887 50ft tall moai, as they're called, have been found, the lightest of which weighs a whopping 86 tons. More than just heads, excavations have revealed that most of these monolithic effigies are actually attached to stone bodies buried beneath the soil. Not all the statues are proudly perched like sentinels on the cliff. Many are lying unfinished and abandoned in quarries and some have hieroglyphic writing on them which adds to the intrigue. How were they built? Why were they built? Who exactly built them? Hypotheses are plenty, but no one really knows.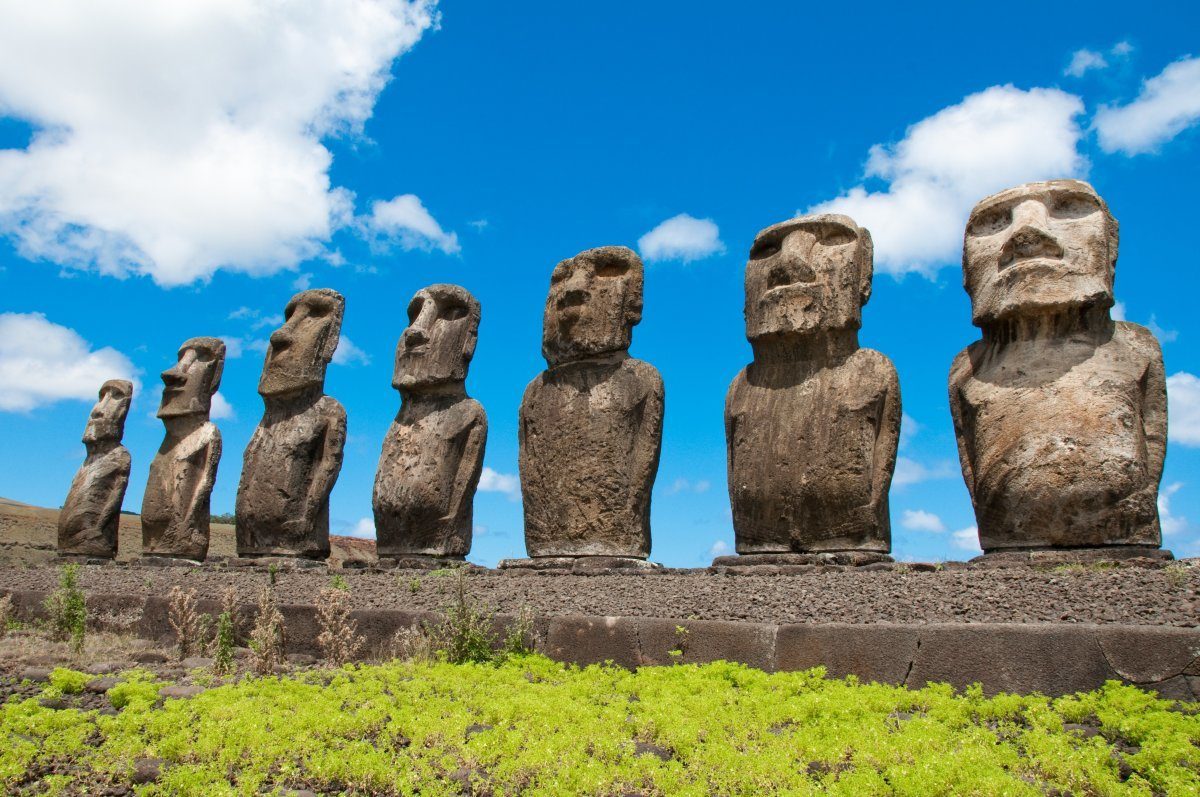 3. Nazca Lines, Peru
You think crop circles are cool? Wait 'til you see the scope and complexity of the Nazca lines, 200 miles south of Lima. You have to get on a small plane to really appreciate a bird's eye view of these impressive forms. Shapes of hummingbirds, spiders, llamas and lizards are carved into the land like enormous geo-graffiti. Alien theories abound, but most archaeologists believe they had something to do with water rituals for irrigation purposes. Still, how they were designed and executed with such precision is a head-scratcher. The Nazca lines were designated a World Heritage site in 1994 and are a must-see side trip when visiting Peru.

4. Pyramids of Egypt
No list of man-made mysteries could exclude the Egyptian pyramids, the only wonder of the ancient world that still stands today. Egyptologists may have an understanding as to why these 4000 year old pharaoh burial tombs were built, but how exactly they accomplished this extraordinary feat is perplexing. About 2.5 million limestone or granite blocks weighing 2.6 tons each were somehow transported from Aswan quarries 600 miles away. There is no archeological evidence that tools capable of cutting through this kind of rock existed at the time (even today's industrial-strength steel saws would be hard pressed to do it). And how were these mega-blocks hoisted up to the 500ft summit, not to mention precisely aligned with the stars? Then there are all those curses, injuries and deaths for those who dared disturb the sacred tombs. Pondering the rumors, legends and unanswered questions will keep you up at night – and perhaps make you a believer in paranormal pyramid power.

5. Göbekli Tepe, Turkey
Predating the Egyptian pyramids by some 7000 yeas and making Stonehenge seem downright modern, this ancient site in Urfa, Turkey is considered to be the oldest religious structure ever found. Somehow these complex ancient stone circles and pillars were built at a time when only hunter-gatherers roamed. How could such a sophisticated construction workforce be organized when "society" didn't really exist yet? What kind of primitive tools could have cut through that stone? Excavations only began in 1995, and so new discoveries may completely change our understanding of prehistoric man.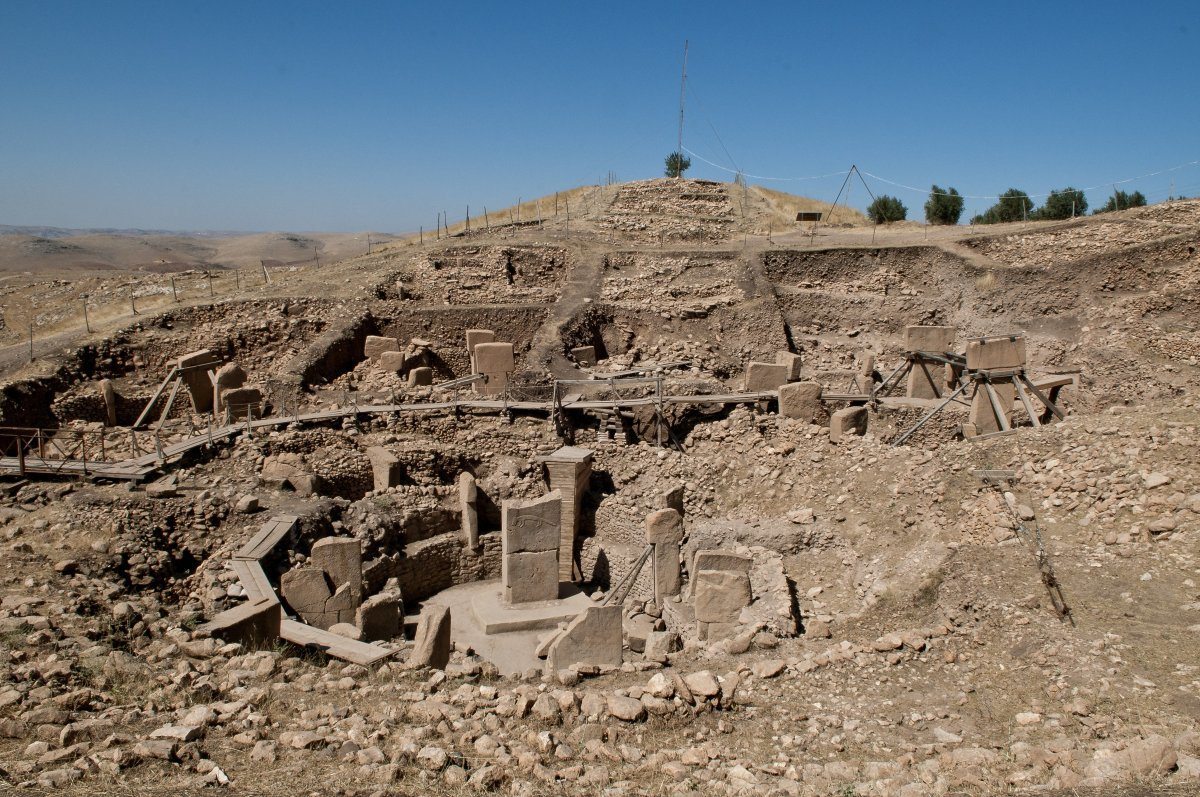 6. Eye of the Sahara, Mauritania
Also known as the Richat Structure, these mysterious concentric circles near Ouadane, Mauritania in the Sahara Desert are the subject of diverse speculation. Asteroid impact? Volcanic scar? Geological erosion? The 30 mile wide equidistant rings seem to suggest a more orderly, artistic intention than random geology can explain. This one's got UFO landing port written all over it.

7. Sun Gate, Bolivia
High in the Bolivian Andes lies the ancient city of Tiahuanaco (Tiwanaku) from where, according to legend, all human creation sprang. The ruins here suggest they date 14,000 years BC. Not only did these prehistoric people manage to move 200 ton stones and erect complicated buildings, they did all this in thin air at an oxygen-deprived elevation of 13,000ft. The Sun Gate is the most impressive feature, a 3 meter tall arch carved from a single block of stone that is decorated with intricate carvings. Astronomical scratchings seems to suggest a calendar of sorts, dividing the year into twelve months of 24 days – slightly inaccurate but still impressive for the times. Humanoid figures with helmets, wings and tails have provoked extraterrestrial explanations. Other out-there hypotheses claim it was a portal to a different dimension. Have you got a better theory?