Warning: Travel to Australia may be harmful to your health. In fact, even lethal. Not to scare you away from visiting the wondrous land down under (do go!), but being aware of the deadly and dangerous critters there is just doing due diligence. Sure, you have your cuddly koalas and cute kangaroos to marvel over, but Oz has more than its fair share of creepy crawlies, venomous creatures and perilous predators (not to mention the occasional baby-eating dingo). Here are some of Australia's most hazardous beasts you never want to meet. While some may not actually kill you, the pain and suffering they impart might make you beg for such mercy!
1. Crocodiles
Northern Australia is chock full of crocks, the largest, most dangerous reptile in the world. Don't be fooled by their lazy sun-basking demeanor. Saltwater crocodiles can reach 7m, weigh over 2000kg and run up to 10km per hour. They are opportunistic predators who won't hesitate to take out a human who dares cross its path. You don't want to do a death roll dance with a saltie. Every year there are reports of attacks and at least one fatality, often tourists who don't take the warnings seriously. Smaller freshwater crocs are less of a threat to man, but best keep your distance nonetheless.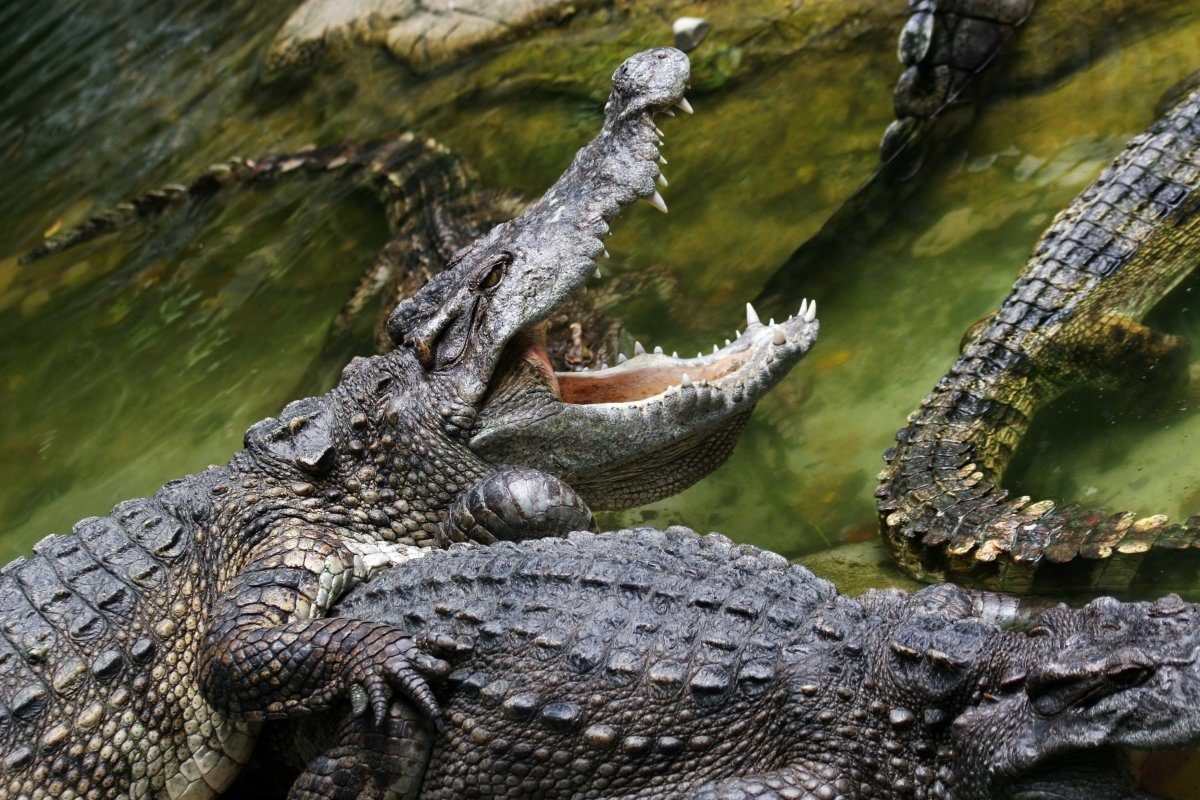 2. Funnel-web Spider
Out of the 10,000 different types of spiders in Australia (aak!) only two are considered deadly, and this one has the hideous honor of being the most dangerous spider in the world. It makes its home mainly on the east coast but is also found in Queensland, Victoria and New South Wales. Just looking at this dark, menacing creature is enough to make an arachnophobe's heart stop. It has fangs and chelicerae (pincers) that can permeate shoes and venom glands that can kill within 15 minutes. Thankfully there is an anti-venom now, but with that kind of time line you'd better act fast.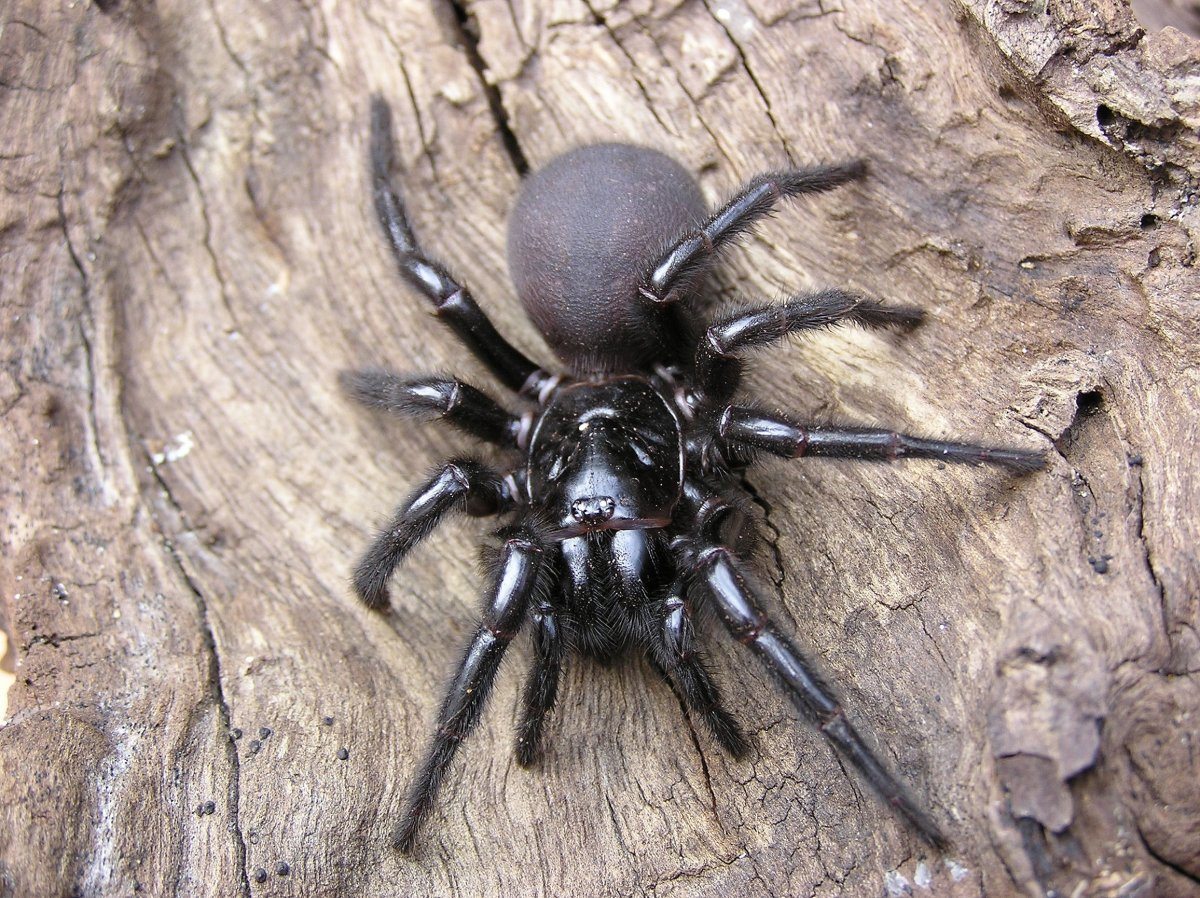 3. Blue-ringed Octopuses
These golf ball sized sea creatures are really quite beautiful, with bright circles adorning their tentacles like neon tattoos. This beauty is a beast, however, and is considered one of the most toxic sea creatures around. They lurk in tide pools where they're easy to step on by mistake. The bite itself isn't painful, but the powerful venom causes motor paralysis and respiratory arrest in a matter of minutes. There's no anti-venom so only swift and prolonged artificial respiration may spare your life.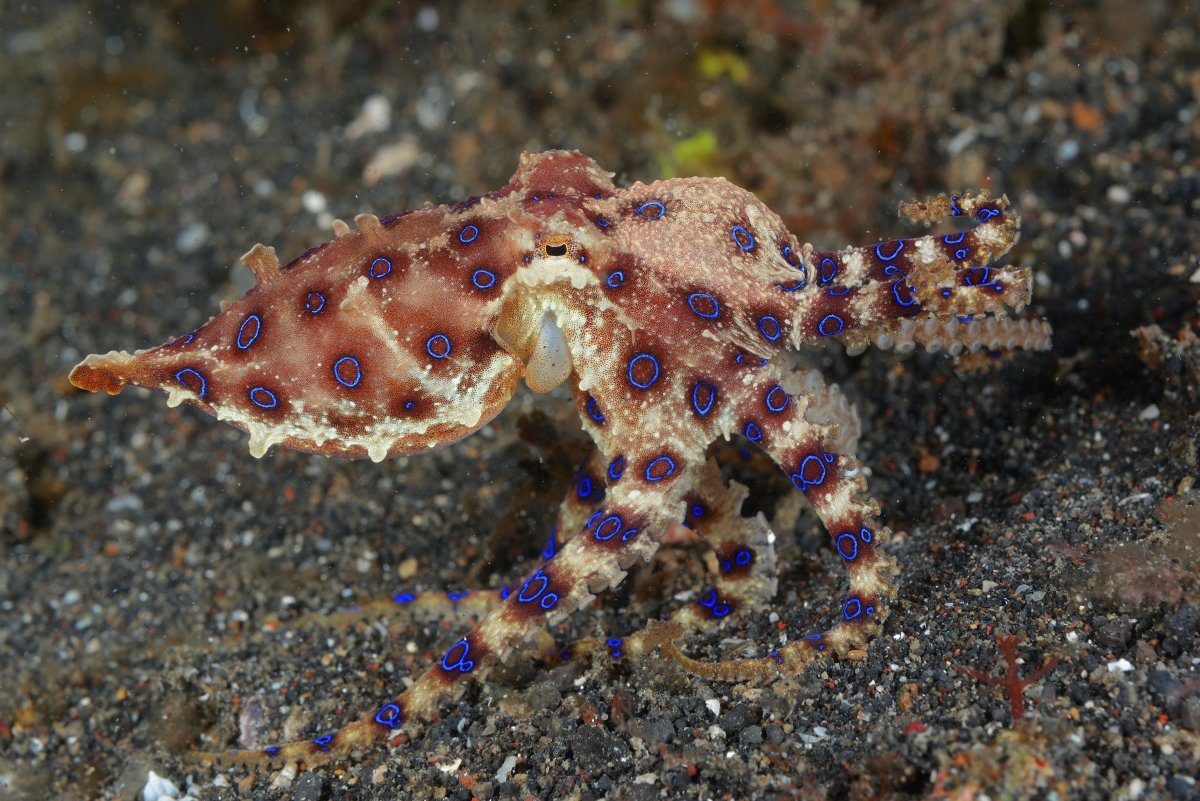 4. Box Jellyfish
They seem so flimsy and ethereal, but a sting from a box jellyfish can be extremely painful – even lethal. Most Aussie beach-goers, especially in the northern region, pack a bottle of vinegar along with the sun block and towel just in case they have a brush with one of these stinging tendrils. Dousing the wound can counteract the potent venom. There are about 1800 species of jellyfish, some more dangerous than others, but the Chironex fleckeri (sometimes called a sea wasp) is the main one to avoid. Steer clear of any jellyfish just to be safe, but their almost invisible watery nature makes this easier said than done.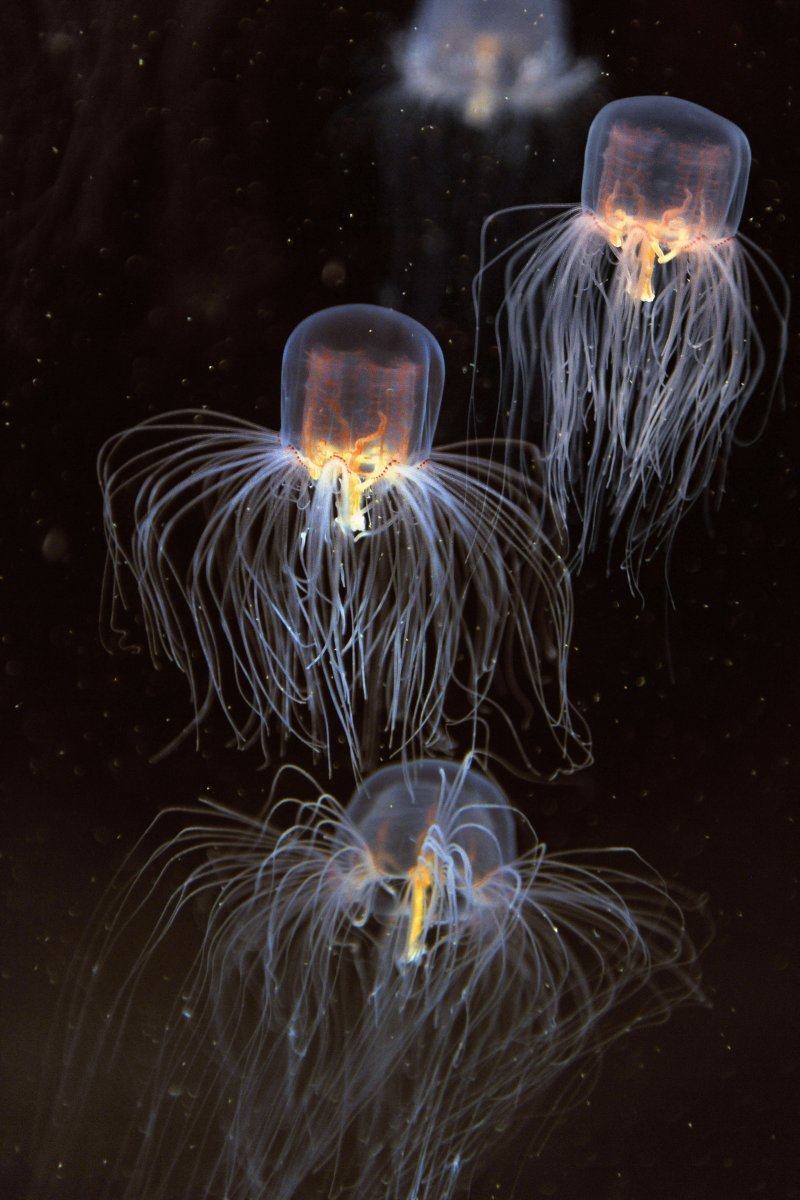 5. Western Brown Snake
Australia's number one deadliest snake is the rather dull sounding Brown Snake (couldn't they have come up with a more menacing moniker?). They have been responsible for more deaths than any other snake in the country, not so much because of a particularly potent venom but because they are so plentiful, found in both urban and rural areas. They're rather shy critters and most human encounters are defensive strikes, but that's little comfort. A bite with it's 3-4mm fangs will lead to paralysis, kidney failure and severe internal bleeding.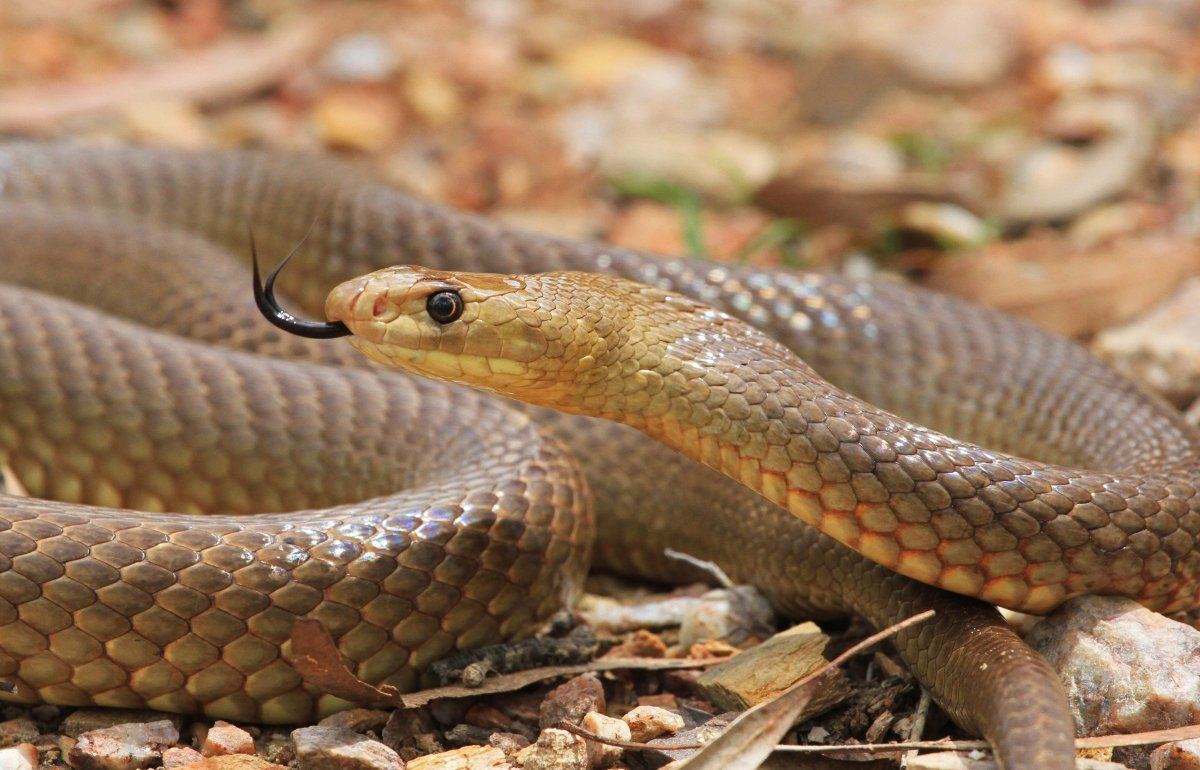 6. Great White Shark
Sharks have had a bad rap since Jaws lurked in the cinematic waters, but they are usually rather timid towards man and most attacks are merely a case of mistaken identity. That being said, Great Whites have been responsible for more unprovoked human fatalities than any other shark species. They've accounted for 25 deaths in Australia between 2000 and 2012, about two per year, but rates of attacks are on the rise. These efficient predators are at the top of the oceanic food chain, with 2800 teeth to chomp with should you get in their way.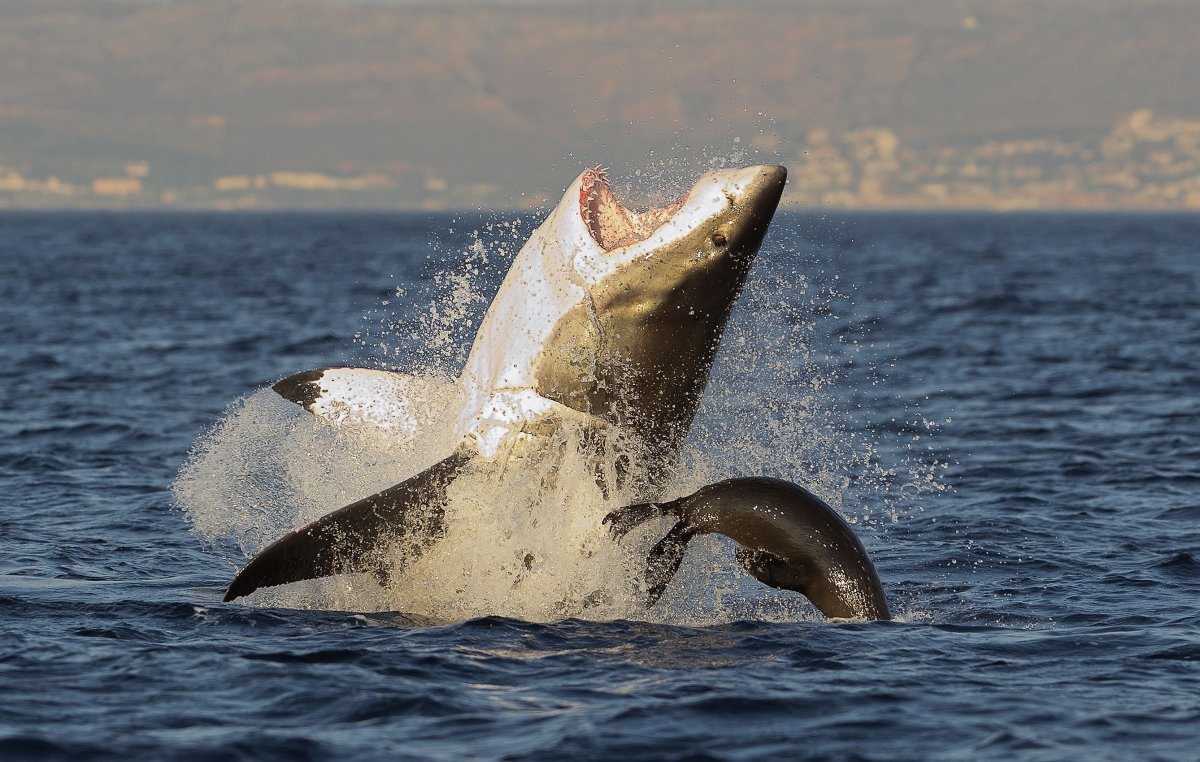 7. Platypus
The Australian platypus is such a ridiculous mish-mash of a creature, early biologists who discovered it thought it was a hoax. Seriously, an egg-laying mammal with a furry beaver body, webbed feet and a goofy duck bill on its face is just asking to be laughed at. Don't be so quick to taunt, however, as the male of the species is actually quite poisonous. They have a pair of spurs on their hind legs that deliver a brutal dose of venom when they're in defence mode. Although it is not lethal to humans, it is excruciatingly painful and can leave you writhing in muscle-impaired agony for months. To add insult to injury, it is resistant to painkillers including morphine, so you will suffer. Who's laughing now?