What is it about the macabre that appeals to certain travelers? Is it the facing-your-fear factor? The thrill of that spine-tingling sensation? The bragging rights for having braved a brush with mortality? Whatever the reason, some of us are strangely drawn to ghoulish places while we're soaking in the more mainstream sights and scenery. Luckily there is no shortage of spooky spots to explore around the world, many of which are historical or entertaining to boot.
1. Paris Catacombs, France
The romantic city of lights has a dark underbelly that has evolved into a bone-chilling tourist draw. Some six million skulls and skeletons are piled, layered and artistically arranged in the vast underground tunnel network that lies beneath Paris. This subterranean mass grave was created in response to cemetery overcrowding in the 18th century where rotting corpses were starting to contaminate the city's water supply. Enter near Place Denfert-Rochereau if you dare to visit this dark and dank ossuary labyrinth.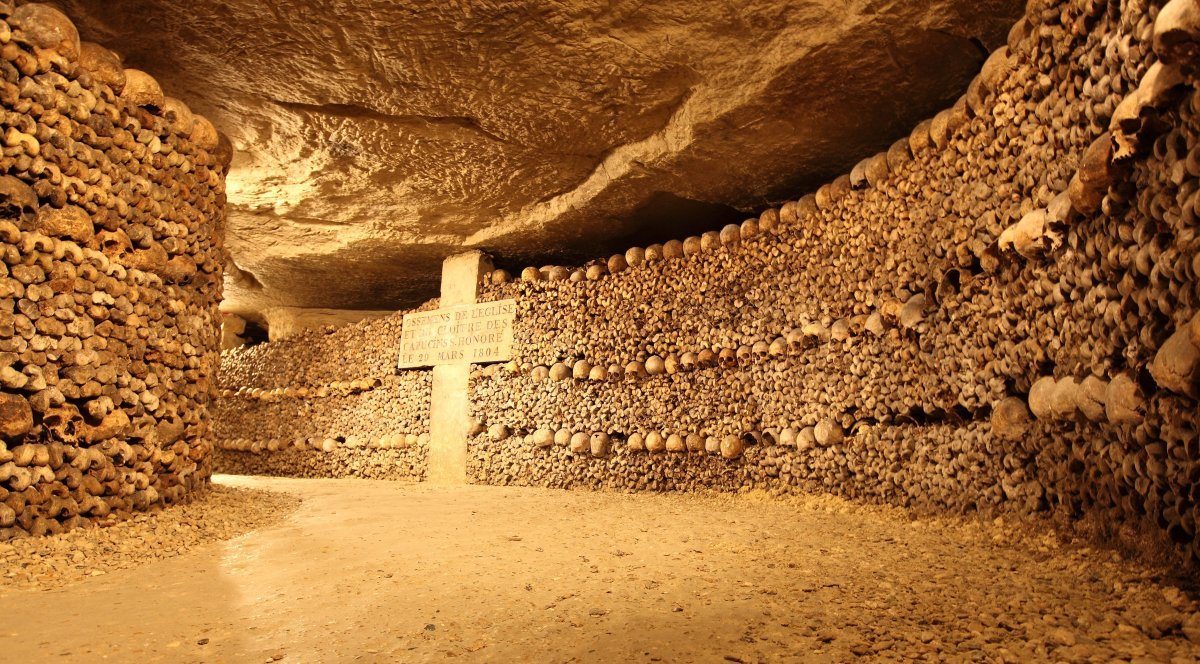 2. Mummy Museum, Mexico
Guanajuato's Museo de los Momias displays 111 well-preserved remains exhumed from the Santa Paula Pantheon between 1865 and 1989. They are relatively contemporary and intact compared to ancient Egyptian mummies, which makes it all the more gruesome. You can actually see flesh and facial expressions. Some are clothed and posed, looking like zombie props from a horror movie set. The pregnant mummy and child mummies are particularly eerie – at least to those of us not raised in a culture that celebrates the Day of the Dead.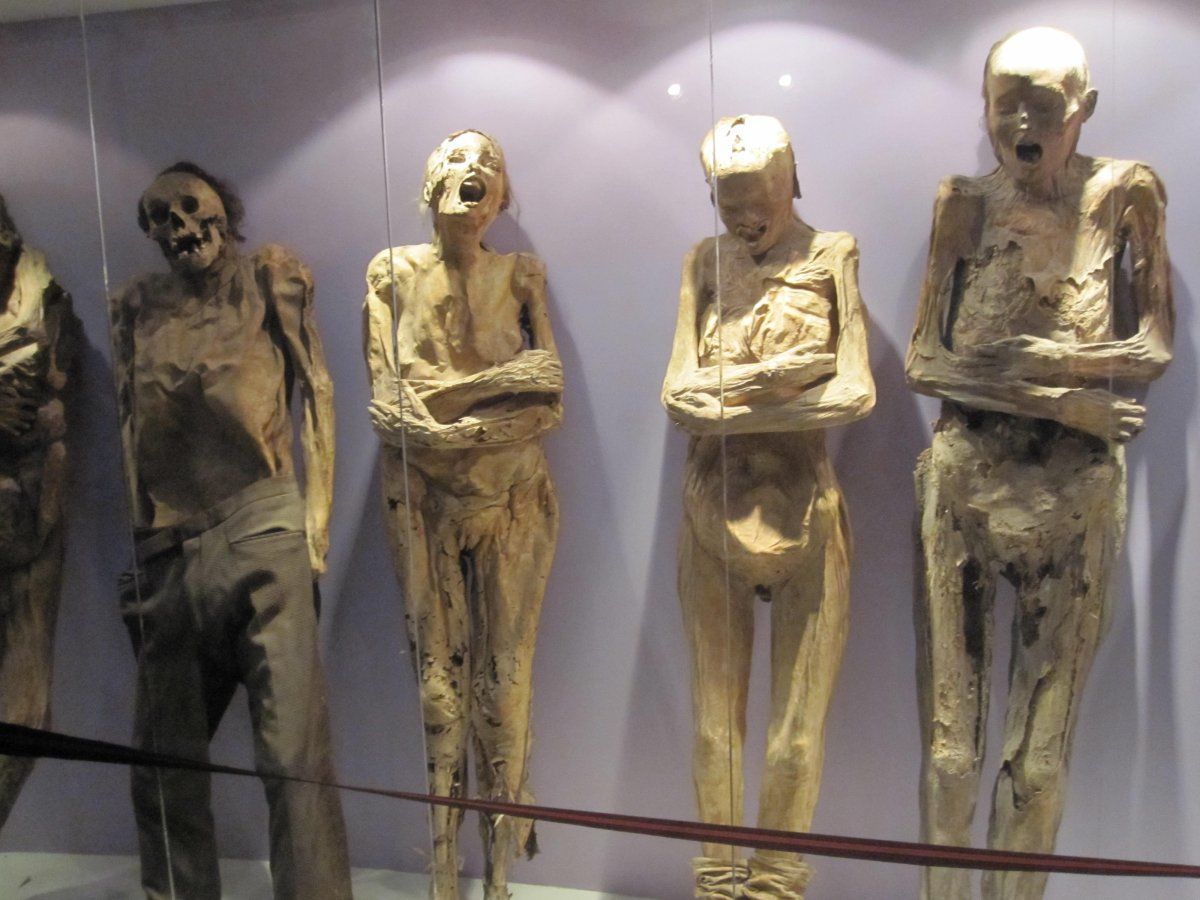 3. Pompeii Plaster Casts, Italy
Being buried under 30ft of ash and mud for 1700 years is remarkably preserving to a body. This fact is evident by the human remains found in Pompeii centuries after the devastating volcanic explosion of Mount Vesuvius in 79 AD. Excavators found that skeletons were enveloped by body-shaped air pockets in the surrounding ash, and plaster casts could be made to bring these impressions back to 3-D form. The resulting collection of reconstituted victims in their final desperate poses is haunting. You can almost hear their silent screams. Various plaster cast ghosts are on display throughout Pompeii, including one of a small dog.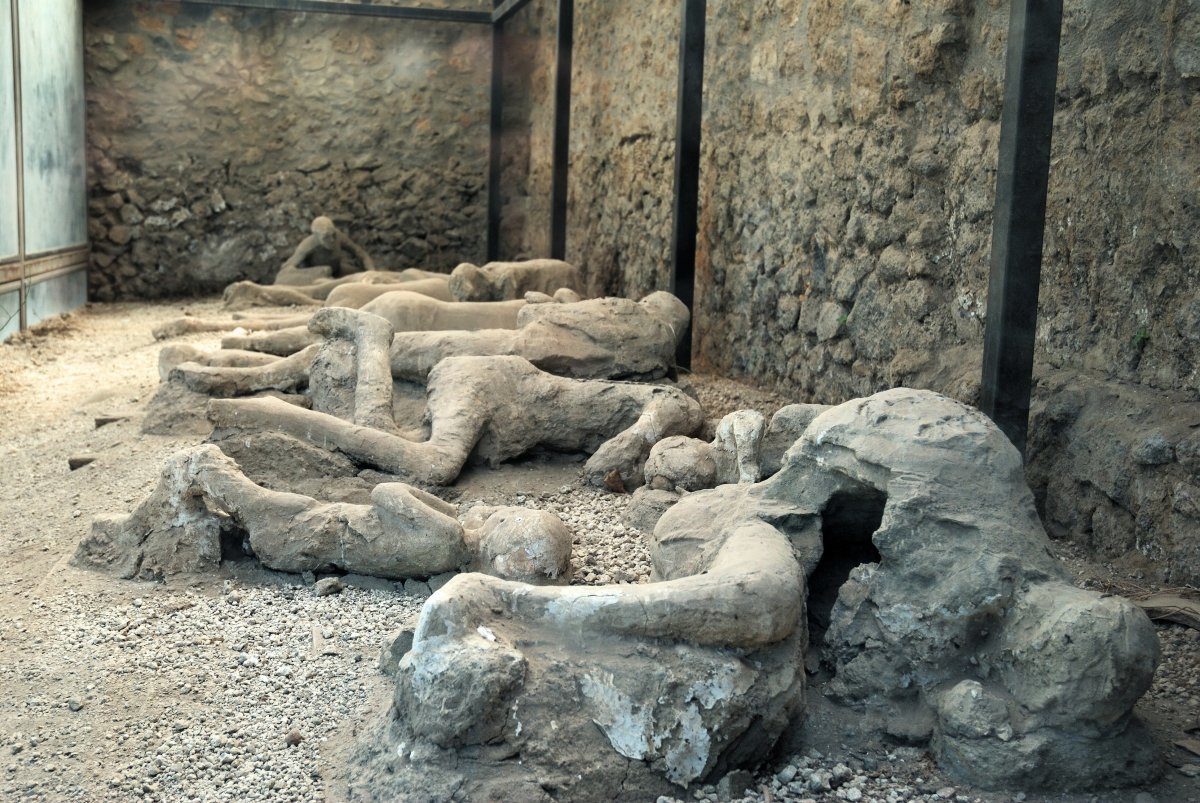 4. Island of the Dolls, Mexico
If you're not freaked out by the nightmarish collection of broken and dismembered dolls hanging from the trees on La Isla de las Muñecas, you're made of steel. It was created by a hermit named Don Julian Santana who lived on a small island in the canals south of Mexico City. Apparently he found the remains of a young girl there and wanted to appease her spirit by scavenging discarded dolls for her to play with. While his intentions were sweet, the resulting assemblage of dishevelled and decapitated heads with vacuous eyes dangling from every branch will give you chills.
5. Capuchin Crypt, Rome
Right below the church of Santa Maria della Concezione dei Cappuccini in the fashionable Via Veneto district of Rome lies the artfully arranged bones of 4000 exhumed skeletons. These are the ancient remains of Capuchin friars, displayed in six underground rooms for your viewing pleasure. Some chambers are adorned with particular parts like pelvises, skulls or leg bones. Another displays the ghostly adage "What you are now we used to be; what we are now you will be." It's meant to be a comforting Christian reminder of the fleeting nature of life, but the creep-factor is undeniable.
6. Dracula's Castle, Romania
Scholars and sceptics like to point out that this remote Romanian castle was not necessarily the home of Vlad the Impaler, the inspiration for Bram Stoker's Dracula character. However, this dramatic fortress precariously perched above the Transylvanian town of Bran certainly gives off vampire vibes.
It has turrets, towers, endless stairways, underground passageways, antiques, suits of armor and all the features you could want in a spooky castle. You can't blame the town for capitalizing on this lore. The 14th century castle (and its Dracula-themed gift shop) has become a tourist attraction that draws half a million people a year.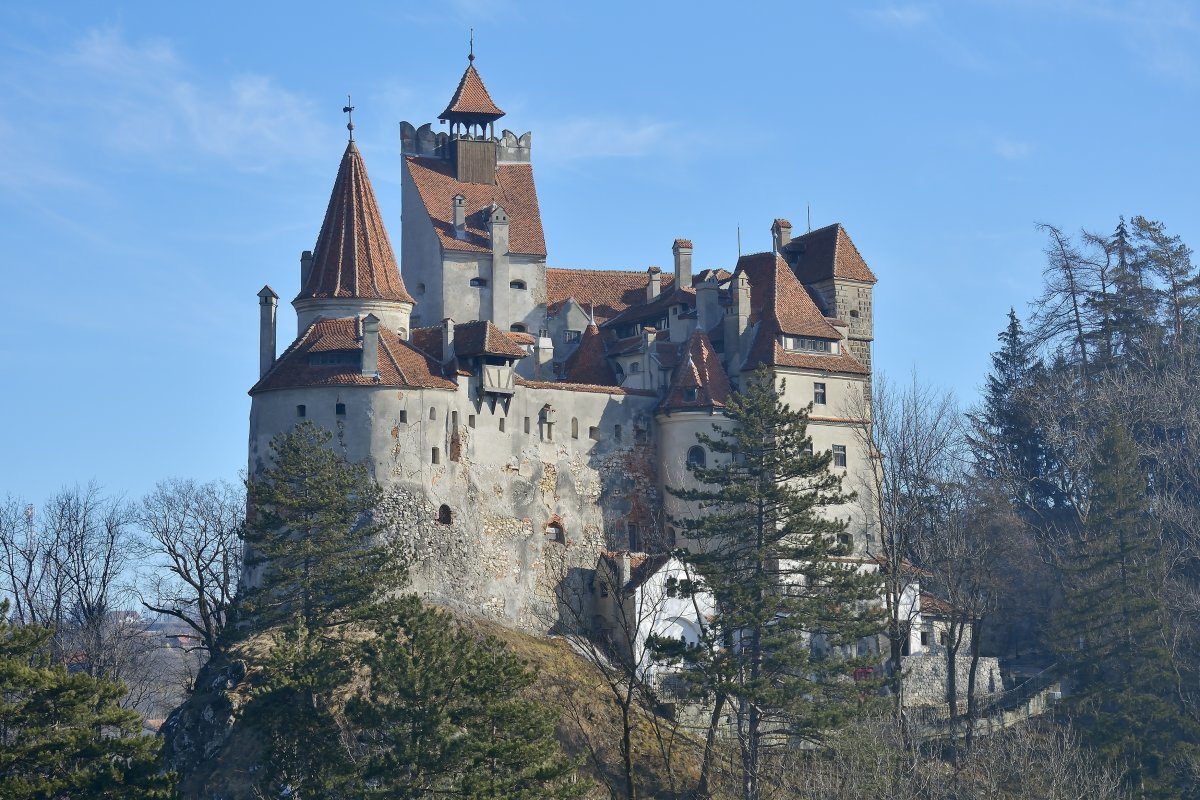 Eerie Abandoned Places That Will Creep You Out