5. Nevada's Giant Bullseye
Just in case some nutcase ever gets around to launching a ballistic assault, the good people of Nevada already put a contingency plan in place. See, the bad guys will be so distracted by this giant bullseye in the middle of nowhere that — Daffy Duck-style — they'll waste their arsenal before any harm can be done. It's genius.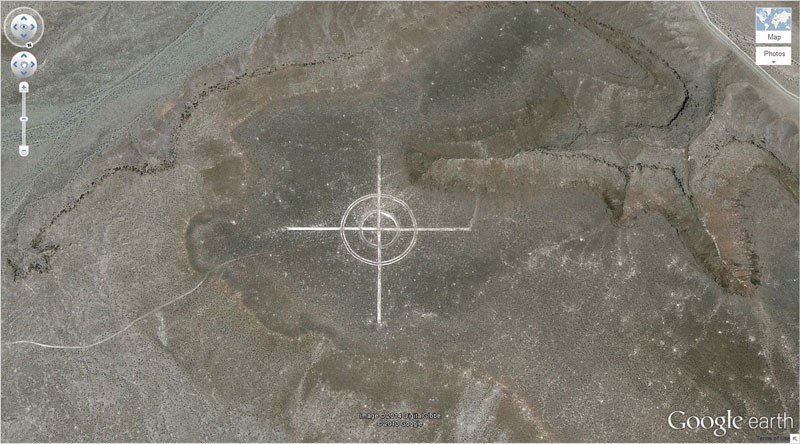 6. Someone's Very Bad Day
Sure, this is just a typical German street, until you look closely and you see the poor little car that's been flipped on its side. Having a drone capture a ridiculously terrible moment in your life is like adding insult to injury, isn't it?