3. A Herd of Roaming Buffalo
Though buffalo are something of a rarity, the majestic beast is still inspiring when you get the opportunity to see it in action. Several reserves have been set up around the world to preserve the legacy of the buffalo, like at this game reserve in Tanzania.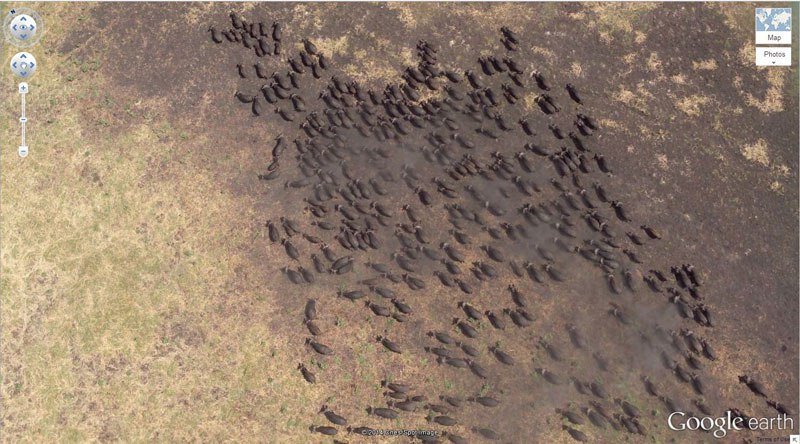 4. This Excerpt From a Nightmare
Somewhere in the Piedmont region of Italy is a 200-foot-long bunny that has fallen from who knows where. Wherever it came from, the trip was not pleasant. Those travelers who happen upon the stuffed animal that God dropped on Earth can get up close and personal with the statue. Sleeping on the thing is even an option, assuming you want to spend your nap plagued by thoughts of a distraught cartoon character.