Jolly old England, home to the world's second most visited city, London. With so much history and culture to experience in a prime location like this one, it can be tough to know where to begin, especially if you're working with limited time. One of the easiest ways to make the most of your visit is to purchase the London Pass, which allows you fast-track options and entry to many major city must-sees. Of course, plenty of other sights and museums are free of charge, so you can experience many of London's highlights whatever your budget. Okay, here's how you can make the most of three days on the Thames.
1. Go Back in Time at The British Museum
Though you have to pay for special exhibitions, the British Museum is free to the public all week long and is a special treat. Enter the first national public museum in the world, and absorb two million years of history as you take the opportunity to explore over eight million artifacts. You won't be able to handle all the wonder of this huge museum in one day, so choose a few key areas you really can't miss and focus your visit on those.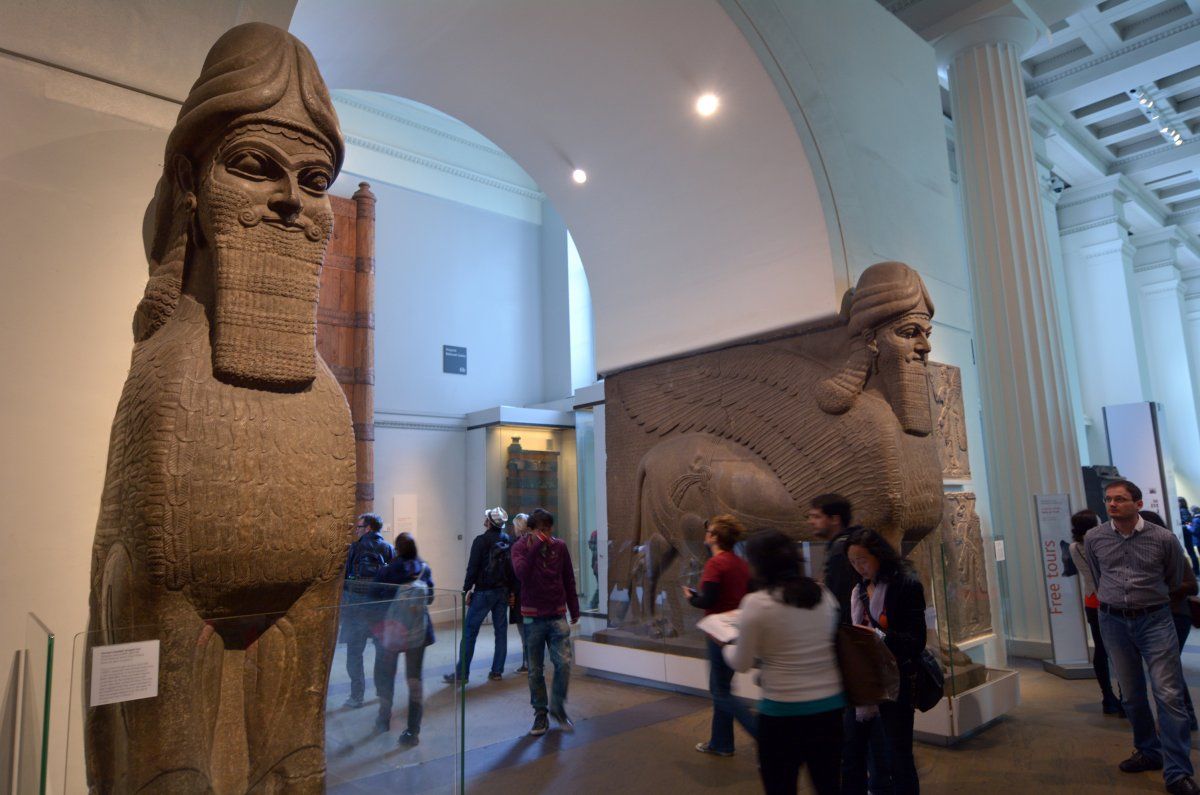 2. Get An Eyeful on the London Eye
The London Eye is the perfect way to see the city in quick time. Within thirty minutes you'll travel about 25 miles, taking in the sights of London from 135 metres above ground. It's especially wonderful at sunset, as the city is bathed in rich orange and pink hues on the horizon. Don't worry about sensory overload in the short space either, simply relax in your capsule and enjoy the ride. Note, this attraction is not included in the London Pass, so order your tickets online in advance to save time – there are various fast-track options to choose from.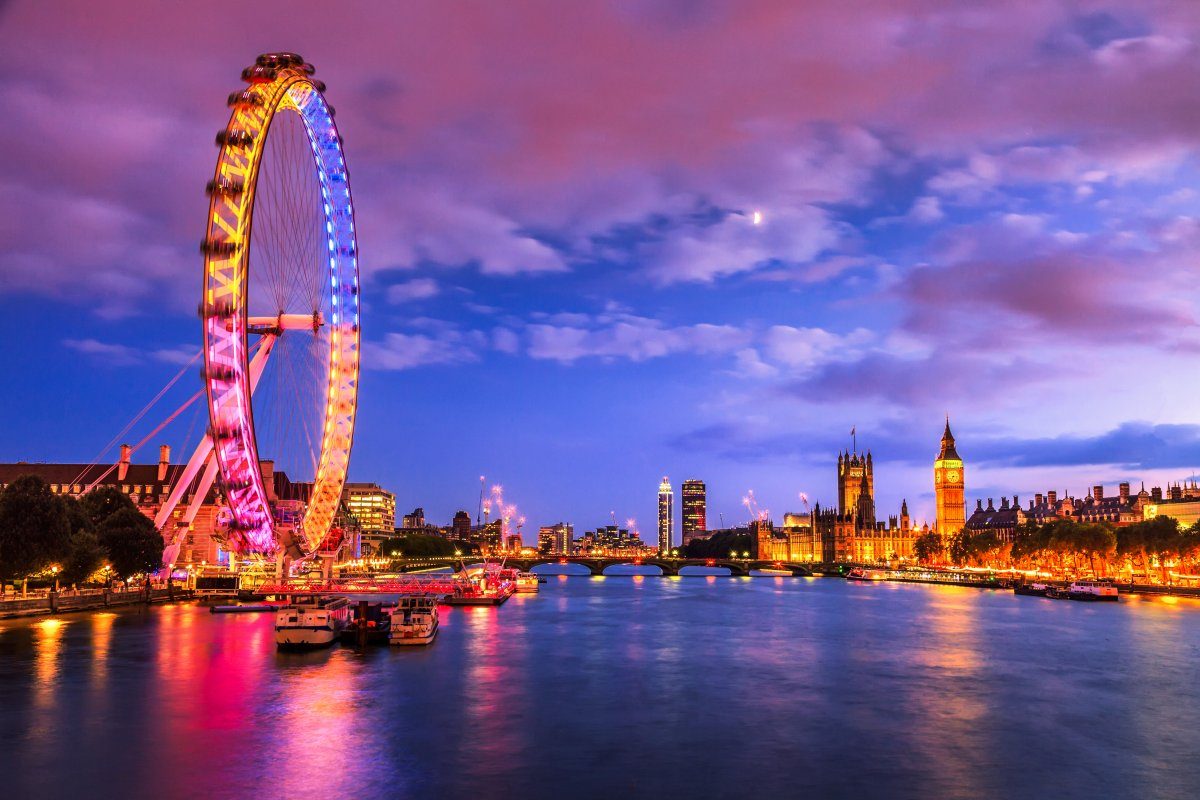 3. Go Goth at Westminster Abbey
The ghosts of many Christmases past probably roam, but it's alright because most of them are royalty. Westminster Abbey has been the coronation church for the royal family for more than 900 years, and royalty, famous poets, scientists, physicians and writers are buried there. The Gothic church is a breathtaking structure, with lush gardens, stone cloisters, and the Scientists Corner, where the tomb of Sir Isaac Newton sits. As for royal weddings, the extravagant affair that was the union of Prince William and Princess Kate was of course held at the abbey as well.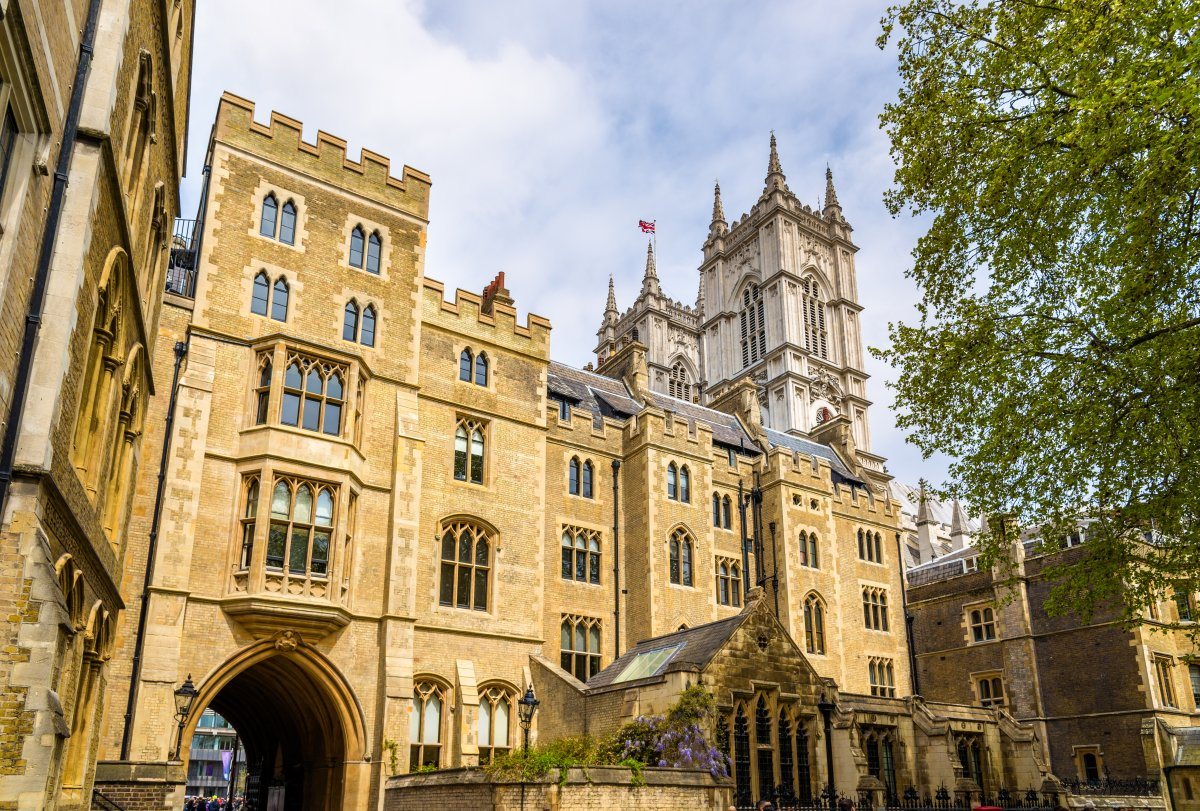 4. Play at Being Royalty at Kensington Palace
The Duke and Duchess of Cambridge and their children reside at Kensington Palace. Various tours allow you to explore this sumptuous residence plus traverse the grounds as well. When you're tuckered out, take part in the British tradition of afternoon tea at Orangery café. Just imagine, while enjoying the sights and sounds of the palace, you may be stepping where Princess Diana once did while she lived there, or even Queen Victoria, whose childhood was spent at Kensington Palace.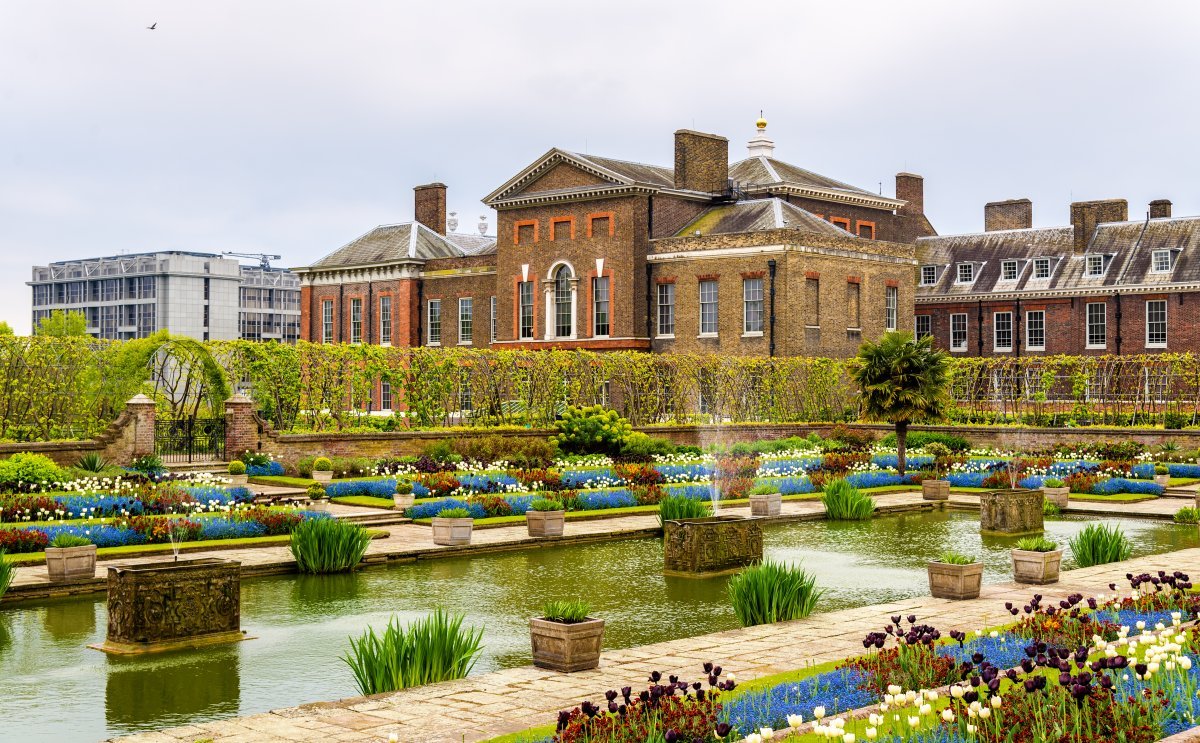 5. Catch a Glimpse of the Royals at Buckingham Palace
You most likely won't see the royals while you're at Buckingham Palace, but one can hope right? The iconic palace which is the London residence of the Queen is also home to one of the last great European royal collections that is still intact. This makes exhibits in the Queen's Gallery among the most important and largest collections of this kind in the world. A tour of the palace can take around two hours, so it's a quick must-see on your first or second day in the city.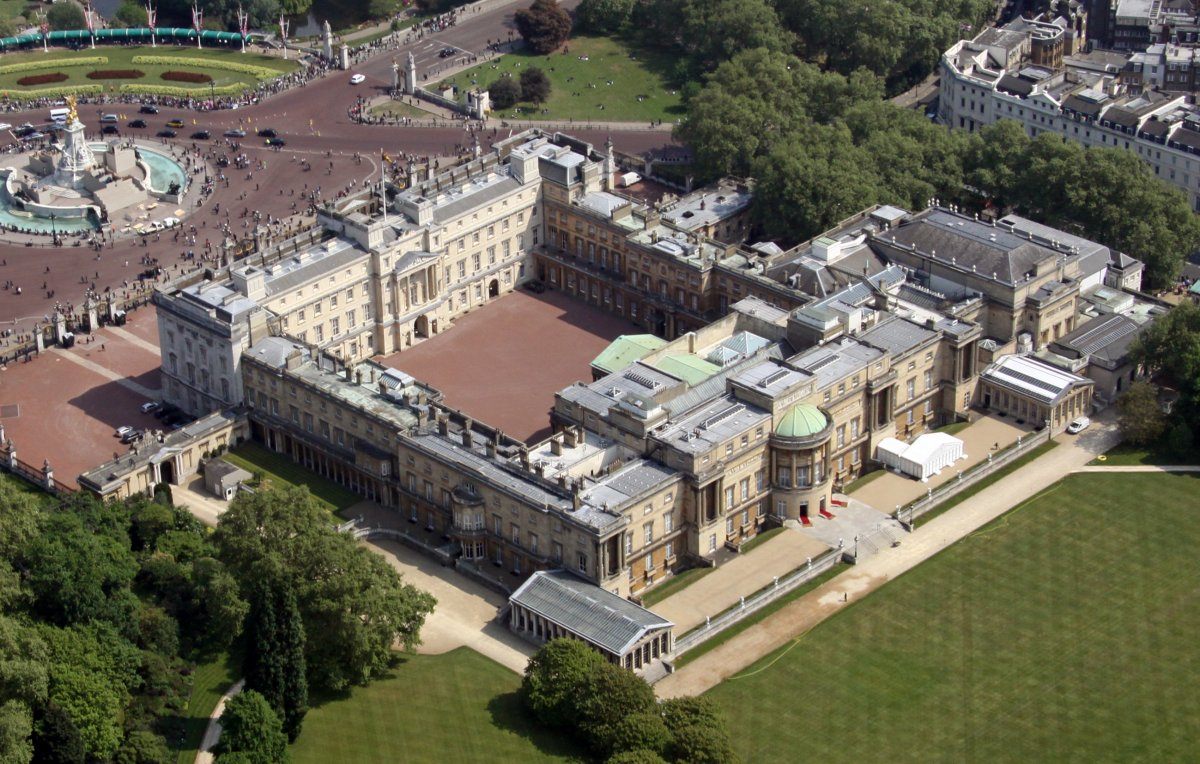 6. Ring Big Ben in Elizabeth Tower
No, don't try to do that. However, if you happen to be standing in the belfry as Big Ben rings, expect a unique vibration from head to toe. Located in Elizabeth Tower—formerly the Clock Tower—Big Ben stands next to the Thames and is probably the most iconic image representing London. Elizabeth Tower is within the Houses of Parliament—the Palace of Westminster, so be sure to take a good look around and snap plenty of selfies while there.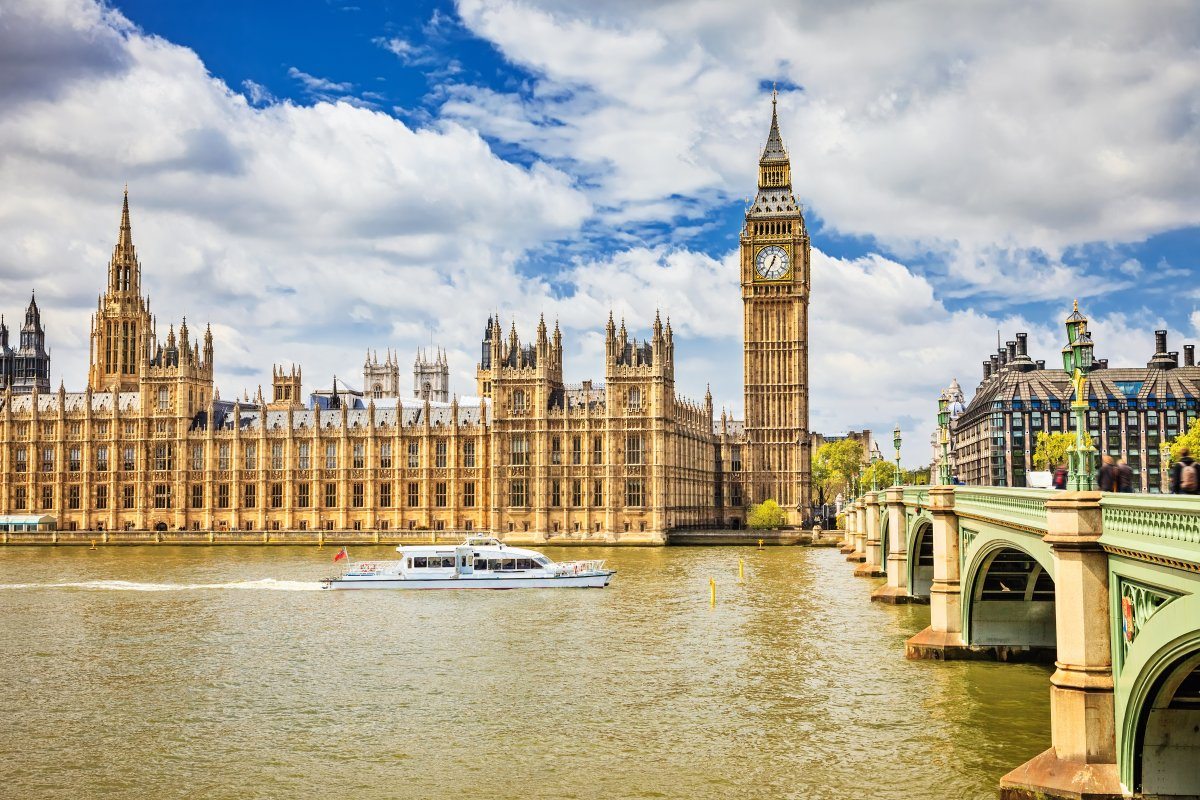 7. Unleash Your Shopholic at Covent Garden
To market we shall go, to market we shall go, hi-ho the derry-o to market we shall go. The word "market" is found three times in that little sing-song and at Covent Garden, you have the chance to visit three markets that sell everything you could possibly want to remember your time in the city. There are souvenirs, antiques, arts and crafts, pubs and food that you can peruse and buy. There's always some amusing street performers around to keep you entertained. Keep some coins handy for when they pass around the hat.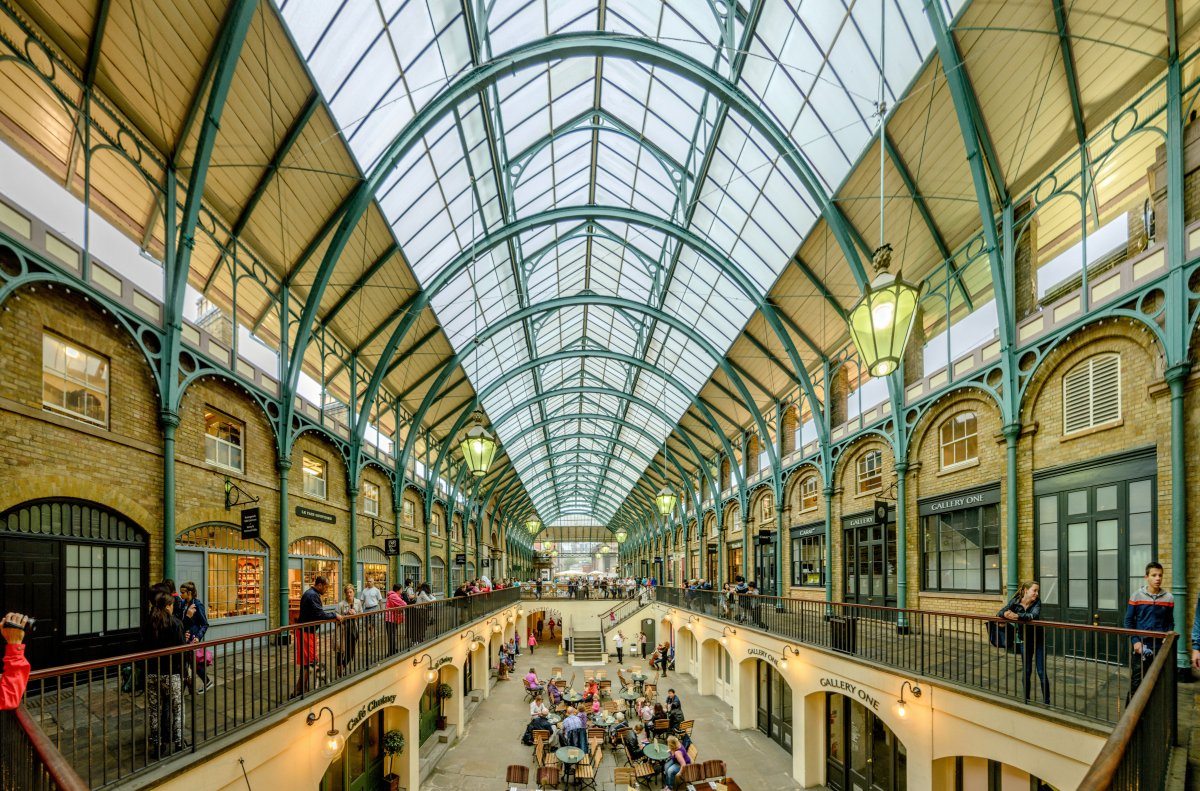 8. Ritz And Glamour in the West End
The term dinner and a show is forever true in London's West End. This is a great way to spend your second or third evening in the city. If you are more inclined to these kinds of activities, all three nights can be spent trying different restaurants and taking in a new show. Don't worry about dinner running too long and missing your show of choice either, as numerous restaurants in the West End have "theatre dinners" with just that in mind.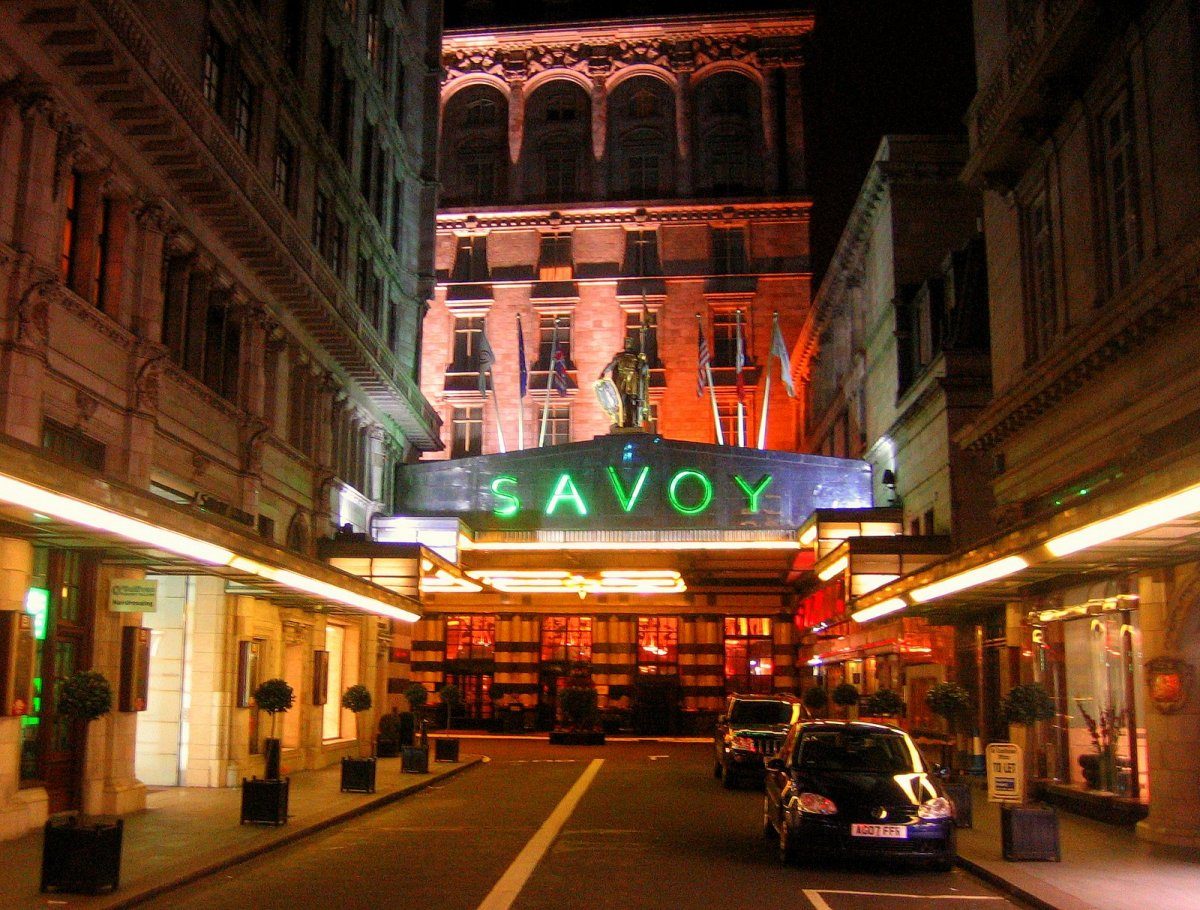 9. Take in A Play at Shakespeare's Globe Theatre
Speaking of dinner and a show, visit Shakespeare's Globe Theatre and be transported to an era where one of the greatest, if not the greatest playwright the world has ever seen, staged his memorable shows. While the theatre's not quite as it was in Shakespeare's time, the reconstructed Elizabethan location is an ode to the history and heritage of the Bard. Guided tours of the open-air theatre take about thirty minutes, plus additional time for questions. Mid-April to Mid-October is performance season, so expect tours to finish early allowing for matinee performances. There's also an indoor candlelit Jacobean playhouse on site for other performances authentic to the era.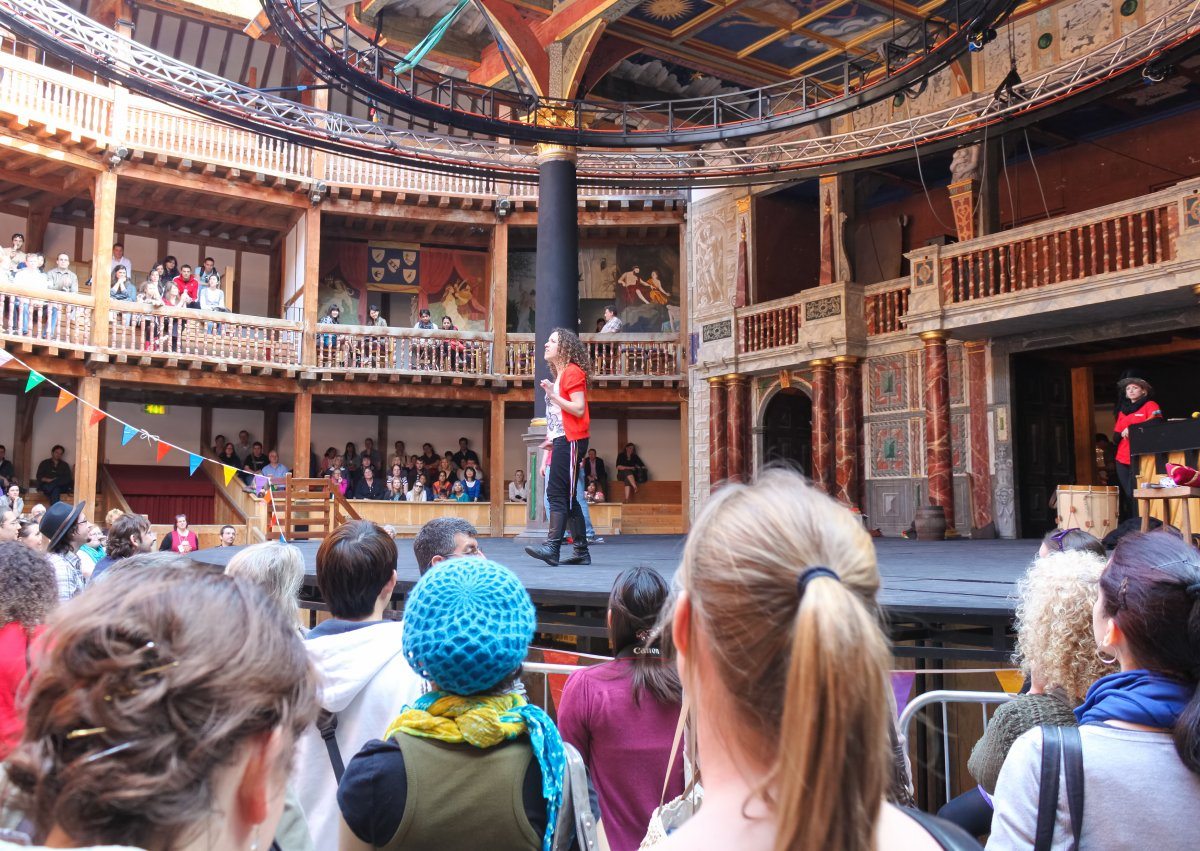 10. See Through Glass on the Tower Bridge
Spanning the River Thames is the Tower Bridge (nope, not the London Bridge), constructed in 1954. This popular landmark derives its name for its proximity to the Tower of London, and with its new Glass Walkway, visitors are able to see the amazing views of the river below, and the bustle of London from a bird's eye view. If that's not your bag, traverse the bridge at road level, though if a boat needs to pass through, access will be halted.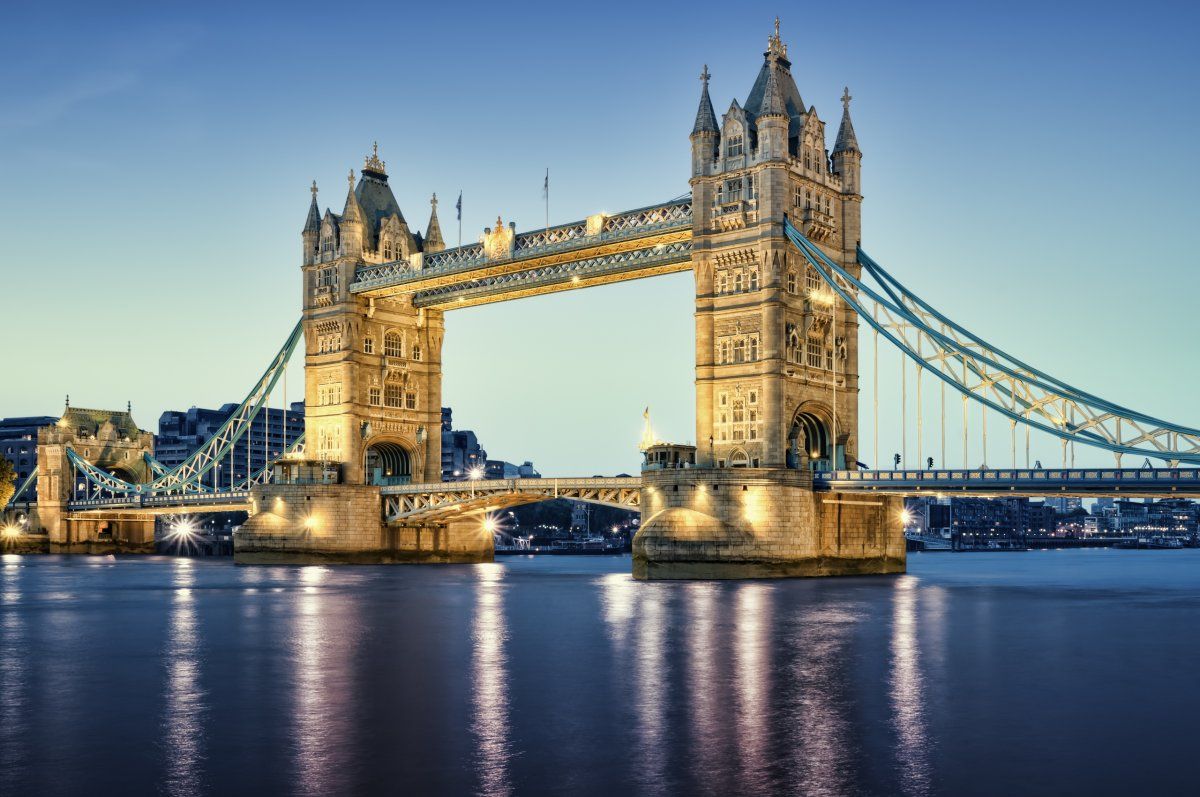 11. Go Back in Time at the Tower of London
The Crown Jewels is a phrase that immediately makes us think of affluence and power. "Her Majesty's Royal Palace and Fortress"—more commonly known as Tower of London, is the Jewels' home, and the site of one thousand years of political intrigue and carnage. Tip: While on a time budget, go early and get the awe of seeing the Jewels out of the way first, then meander in the opposite direction to the crowd as you make your way through. Join an entertaining Yeoman/Beefeater's tour so you can learn more about this historic building and some of the macabre events that took place here back in the day.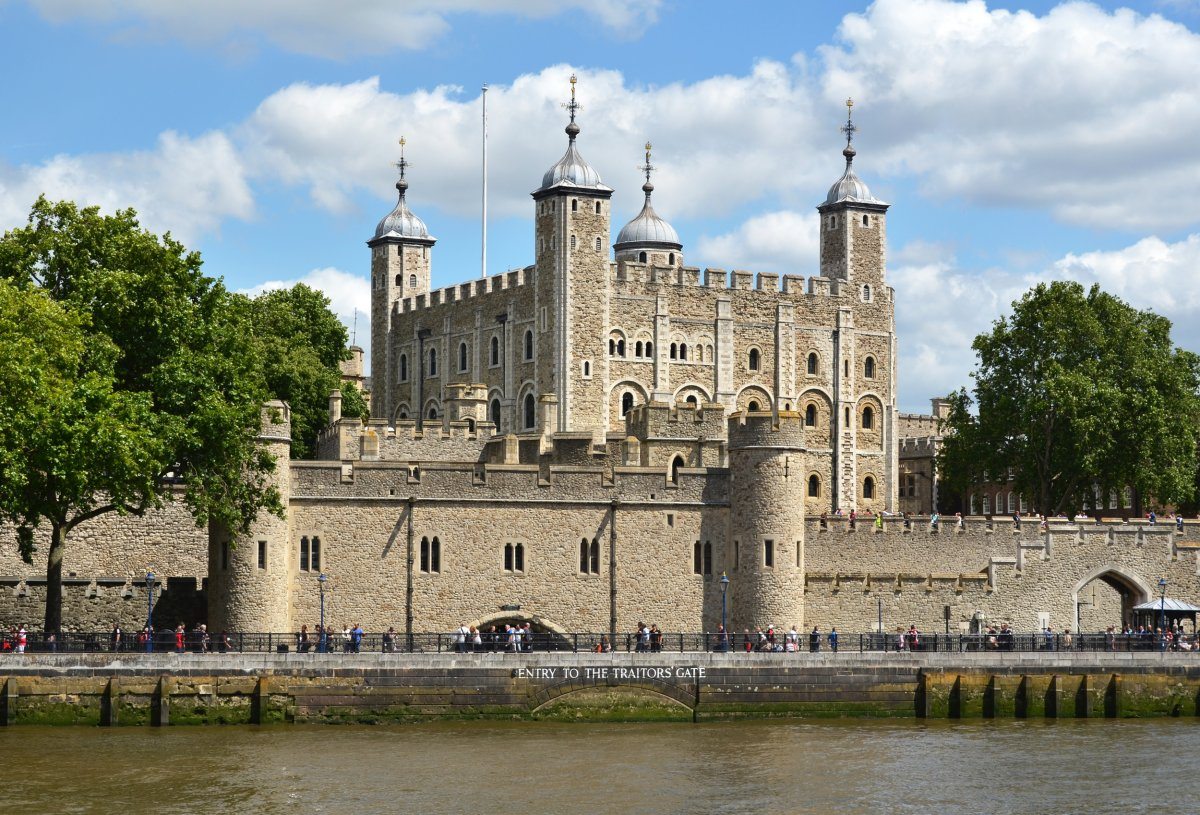 12. Have A Scare with the London Bridge Experience
Voted the scariest attraction in London, fans of blood, gore, and horror must make time to learn more about the city's shocking past with The London Bridge Experience. You'll get to head down to the dark tombs beneath the bridge and relive a shadow of the city's harrowing history. The tour takes around forty to seventy minutes and for those a little squeamish by this kind of thing, make sure you get it out of the way on the first day, so you can move onto less bloody pursuits.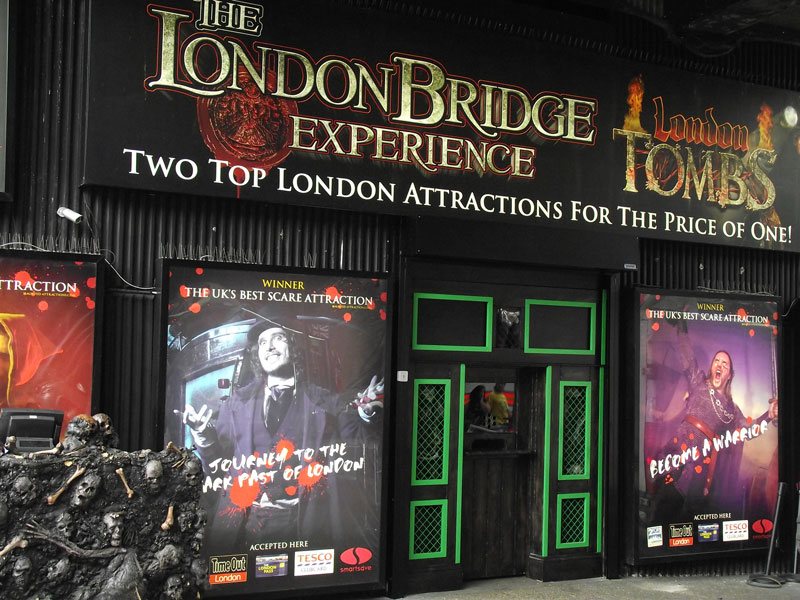 13. Scary Yourself Silly in the London Dungeon
Then again, if you can't get enough of bloody pursuits, add the London Dungeon to your itinerary too. It's a dynamic walkthrough experience through 1000 years of London's murky past, involving actors, special effects, rides, stages and scenarios that impact all your senses. It's hilarious, historical and often spooky fun where you learn about such shady characters as Jack the Ripper, Sweeney Todd and Guy Fawkes.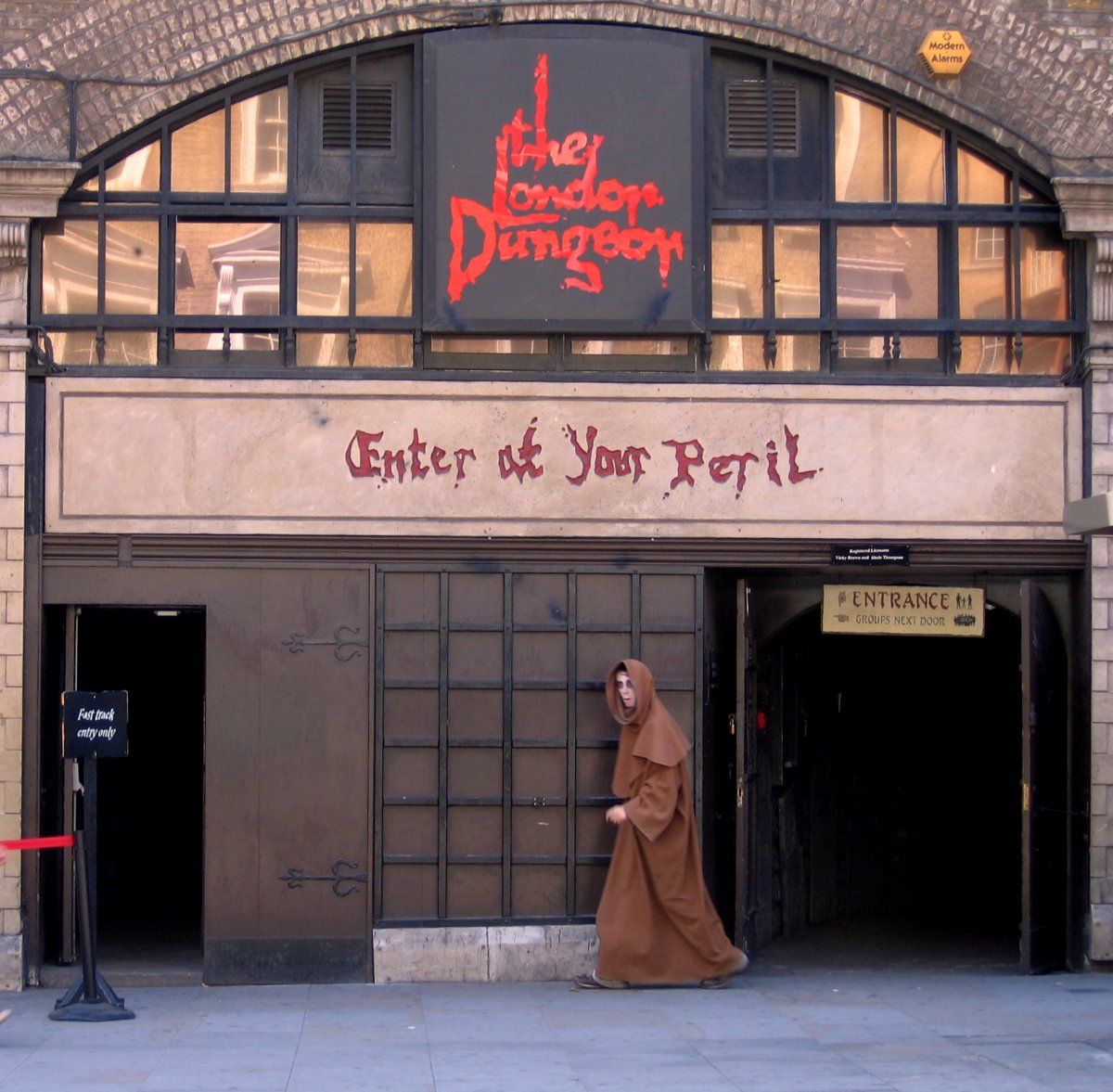 14. Cruise Along the Thames River
The Thames River Cruise is one of those things that you shouldn't pass up as there are so many options when you take it. As patrons are able to hop on and off along the Thames, it's easy to check out other attractions along the way. You can also choose a round-trip from Westminster to Greenwich, which takes about three hours total. Make a day of it, disembark at points of interest, or simply stay on and view famous sights like the Tower Bridge, the Houses of Parliament, and of course Big Ben.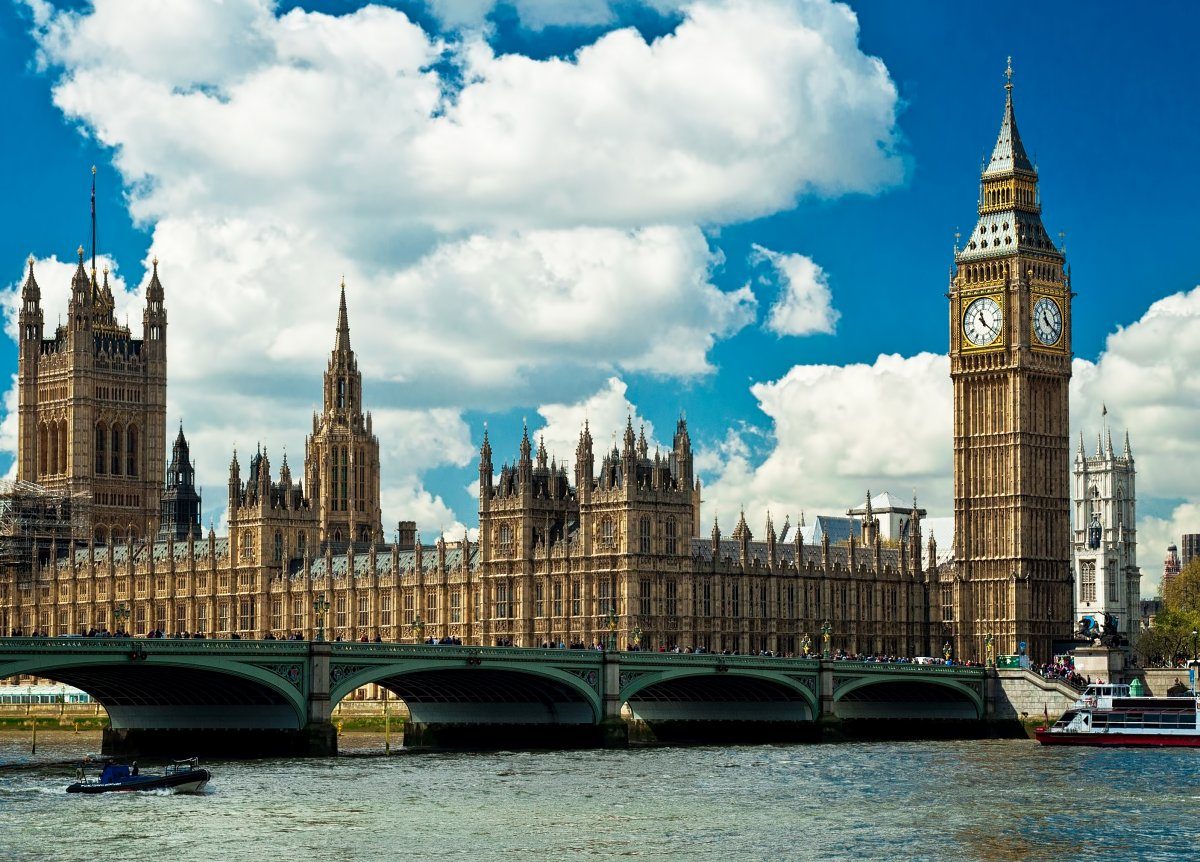 15. You Can't Visit London without Seeing Trafalgar Square
At some point on your London trip, you have to swing by Trafalgar Square, a vast public space marked with Nelson's Column and its four flanking lion statues. Sit by one of the fountains and just people-watch as they bustle by. If you have time, pop into the free National Gallery to check out some treasures and masterpieces within. Trafalgar Square is considered to be the heart of London, and there are plenty of pubs and restaurants nearby to help sustain you on this whirlwind tour of one of the world's greatest cities.