If Iceland isn't on your travel radar, it should be. This is one cool country, and we're not just talking the weather. In fact, compared to the warmer-sounding Greenland, the misnamed "Ice"land is relatively balmy. Sure, the winters and interior glacier areas are cold, but the summers are quite comfortable – anywhere from 13 to 26 degrees Celsius (56 to 79 degrees Fahrenheit). Surprised? There's a lot about this gorgeous island nation that might surprise you. Here are 19 reasons why Iceland rocks. Click through and you may be tempted to move there.
1. Iceland Has a National Beer Day
Did you know that Iceland was officially a dry country until 1989? There were some exceptions to this prohibition but essentially the country was devoid of hearty beer from 1915 onward – 75 long years. All that changed on March 1, 1989, when parliament finally voted to lift the ban. That date is now known as Beer Day. As if making up for lost time, the nation now celebrates with pub crawls and copious quaffing. Skál!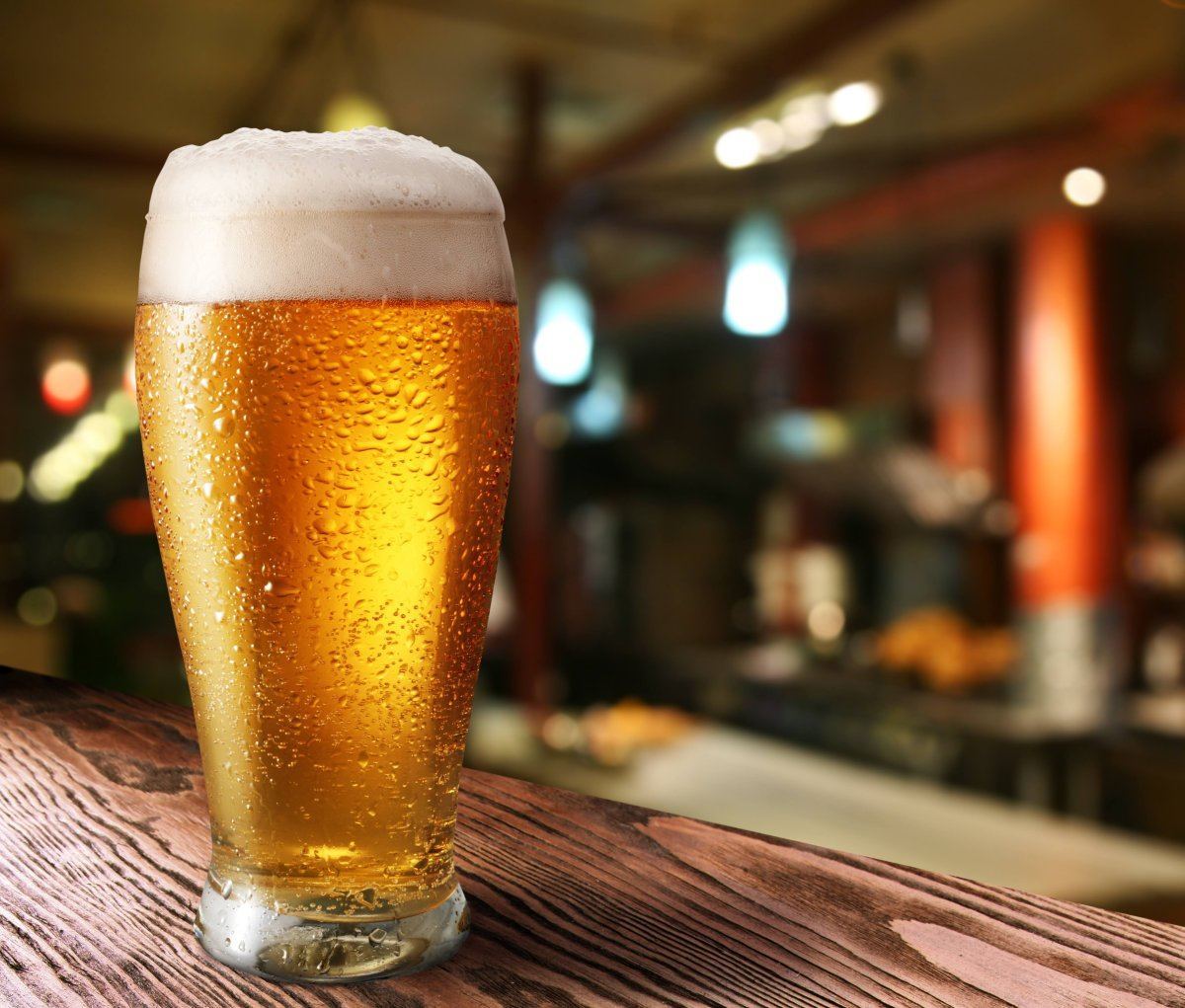 2. There are Zero Mosquitoes in Iceland
Iceland is one of the few places on Earth where mosquitoes don't live. It's actually quite perplexing to biologists, because these pesky pests are prolific in neighboring Greenland. Granted, there are midges and black flies in Iceland, but no menacing mosquitoes.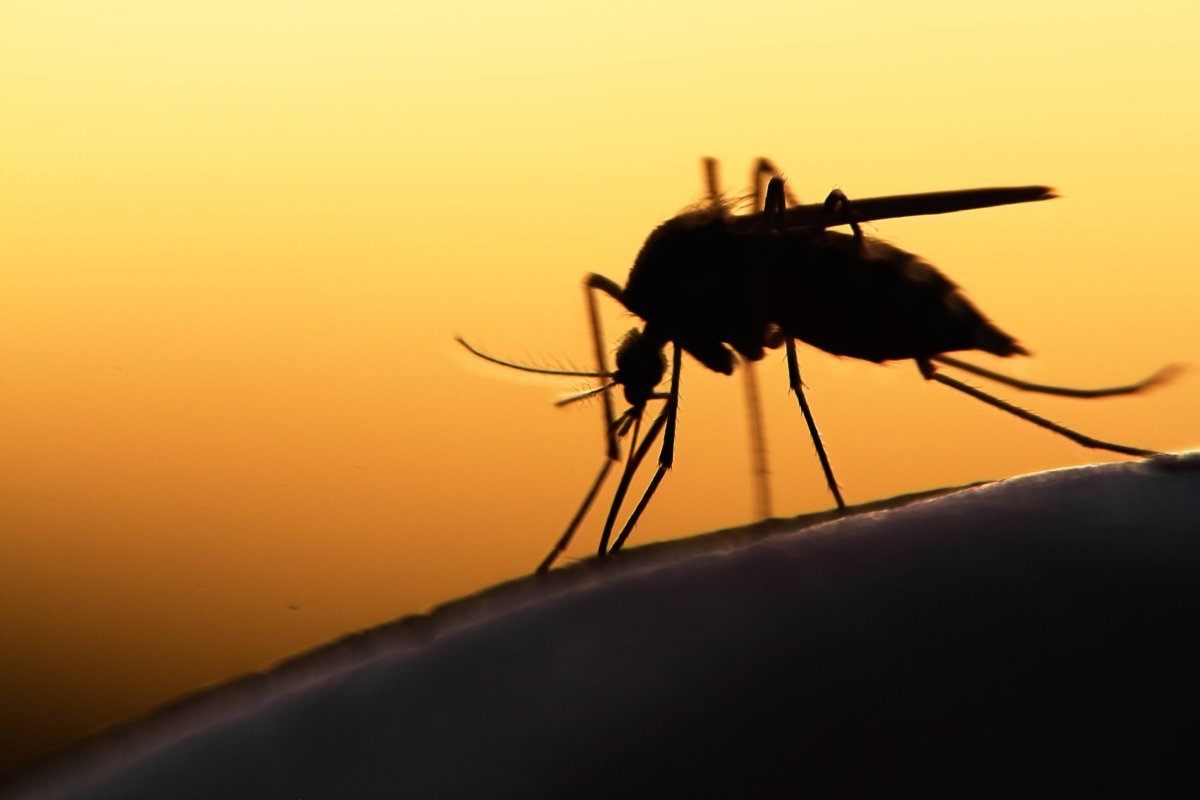 3. You Can See the Aurora Borealis in Iceland
Iceland is one of the best places on the planet to witness the Northern Lights. This surreal natural phenomenon paints the night sky in swooshes of iridescent color. It is a mystical sight to behold. There are no guarantees that conditions will be right for such a display on any given night, but Iceland is on the optimum latitude to experience the Aurora Borealis, especially September through March.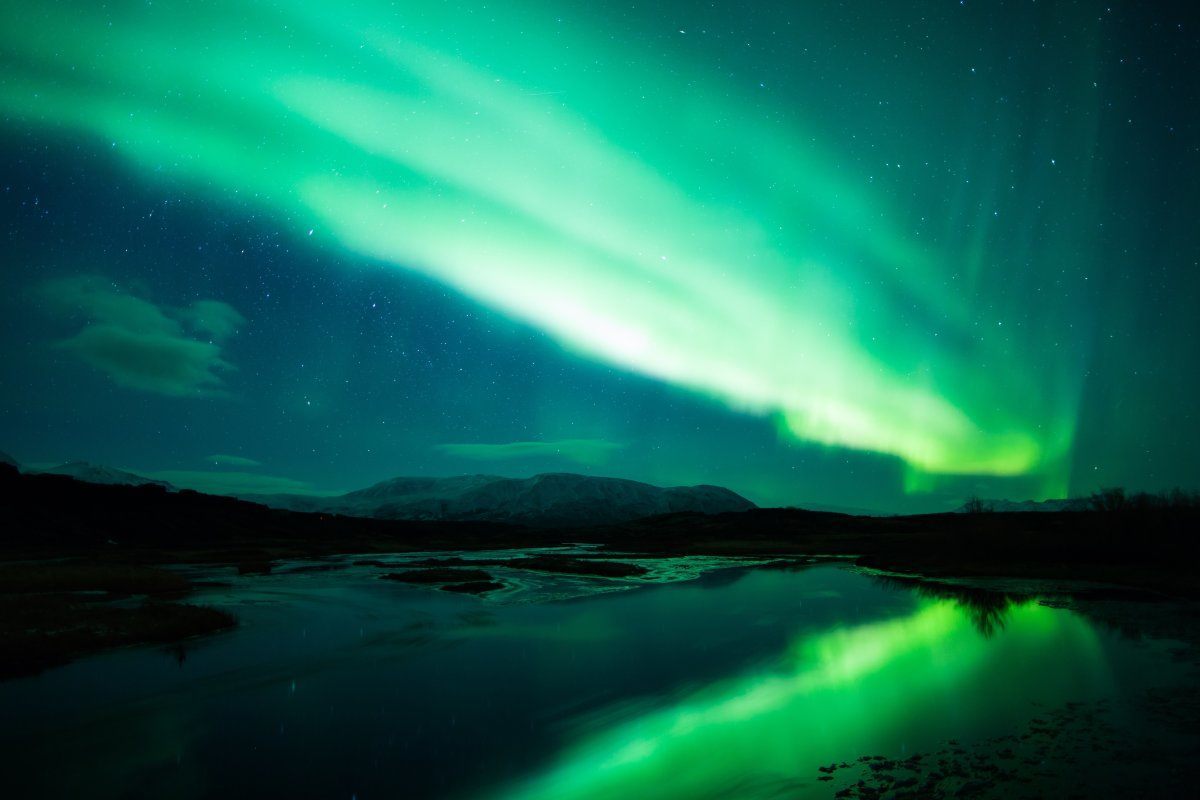 4. There Are Stunning Waterfalls Like This
There are so many bewitching waterfalls in Iceland, not all of them have names. There are countless cascades along the famous Ring Road, but plenty of others in more remote areas.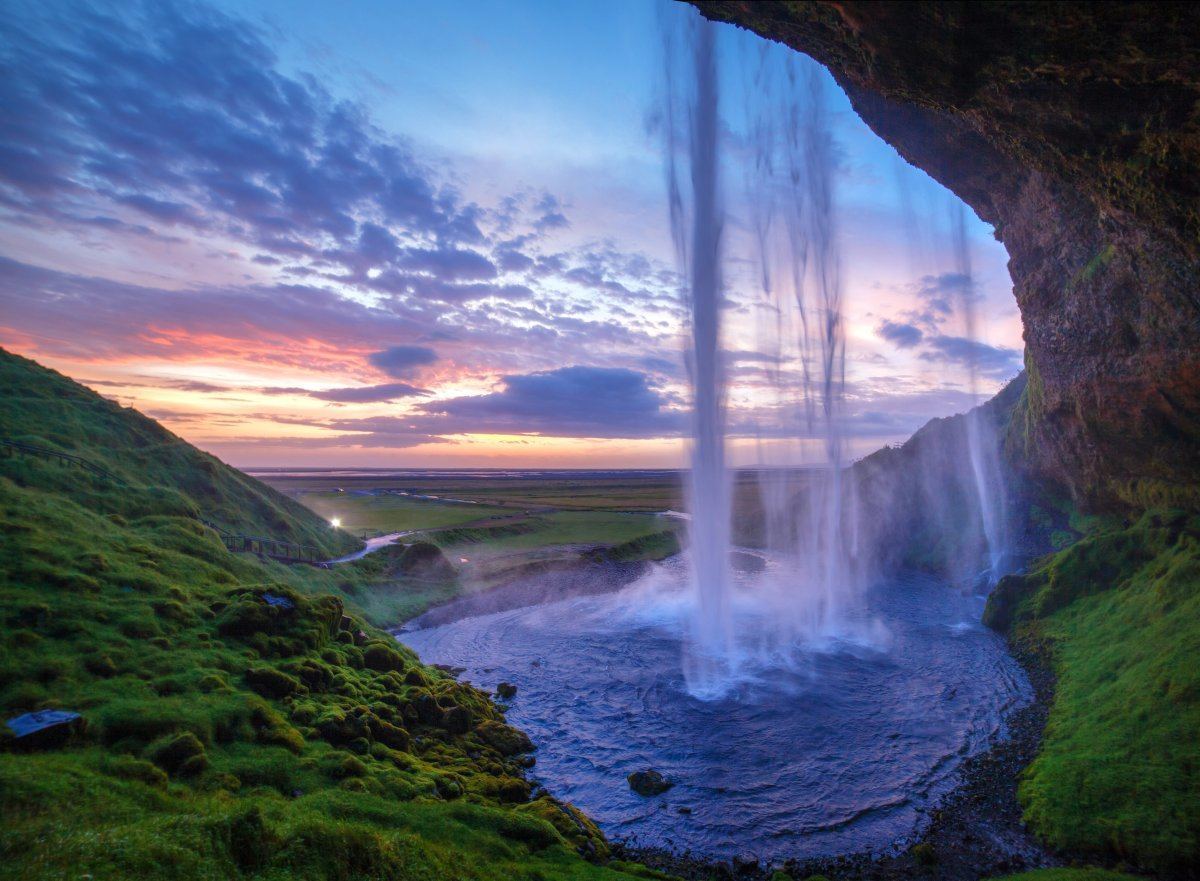 5. And This
Large, small, thin, wide – the variety of falls is astounding. Nature puts on a stunning show here.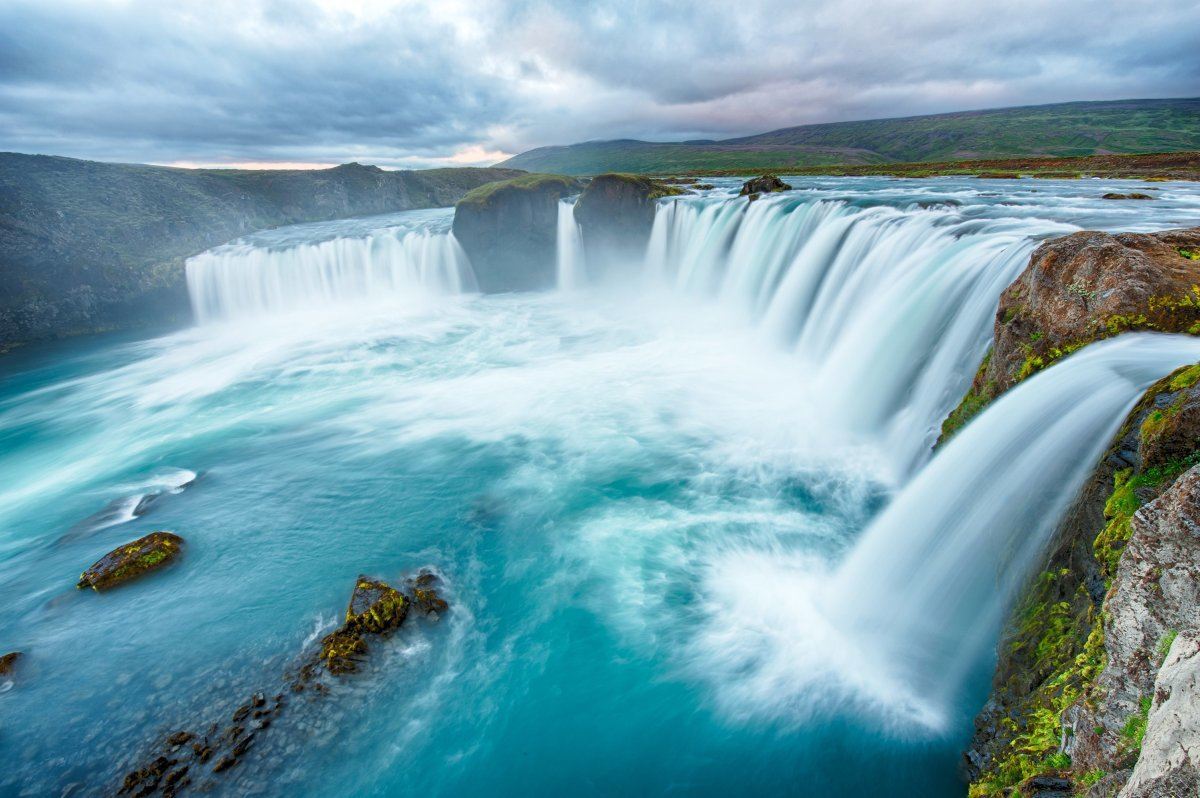 6. There Are Lots of Hot Springs to Warm You Up
Iceland is a geothermic powerhouse. You're never far from a pool of water naturally heated by the Earth's mantle. In fact, Iceland has more hot springs than any other country on the globe. There are about 250 geothermal areas with 800 hot springs having an average water temperature of around 75°C / 167°F. Some have spouting geysers too. Geothermal energy heats 85% of Iceland's homes as well, and the piped hot water supplied to the homes is cheaper than the cold.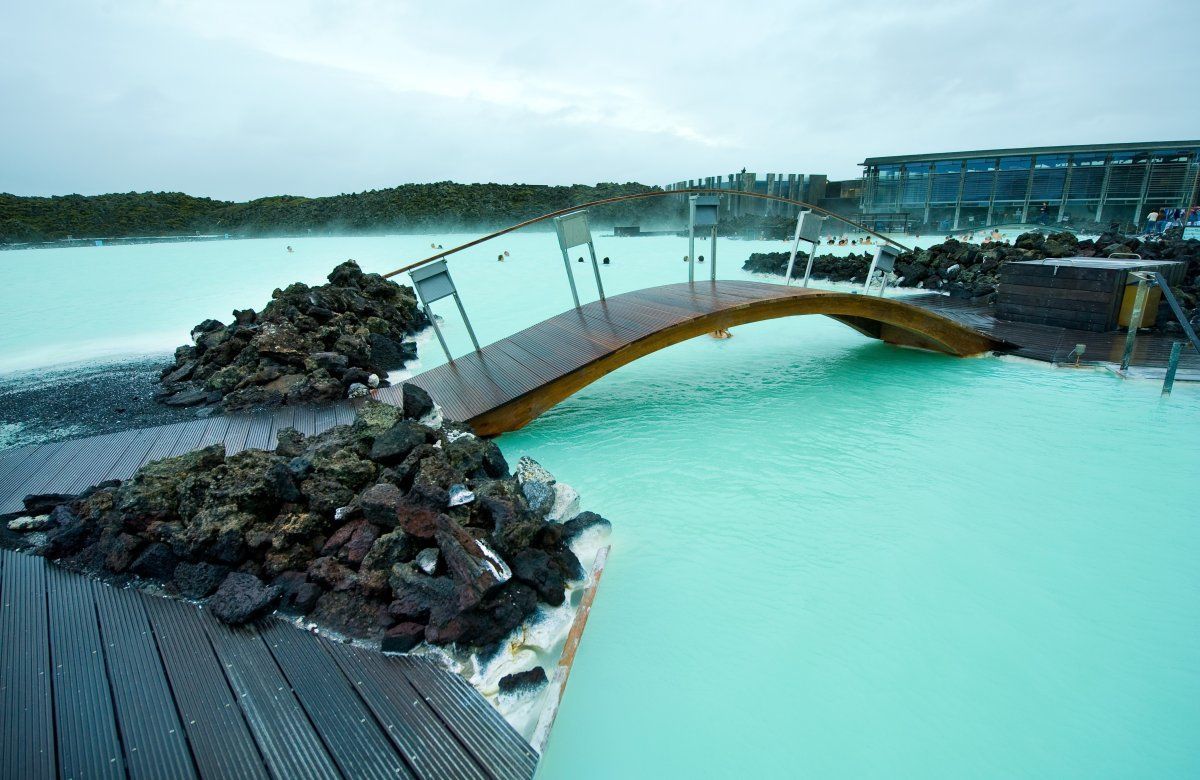 7. Iceland Has Over 130 Volcanoes
Of course, geothermal activity usually means volcanoes are part of the mix. Iceland is on the Mid-Atlantic Ridge, and has over 130 active and inactive volcanoes. You may recall one unpronounceable mouthful (Eyjafjallajökull) that erupted and caused $7 billion worth of air-traffic chaos back in 2010. Exploring the volcanoes – safely – is one of Iceland's biggest tourism draws, including hikes and flightseeing tours over the flowing lava fields.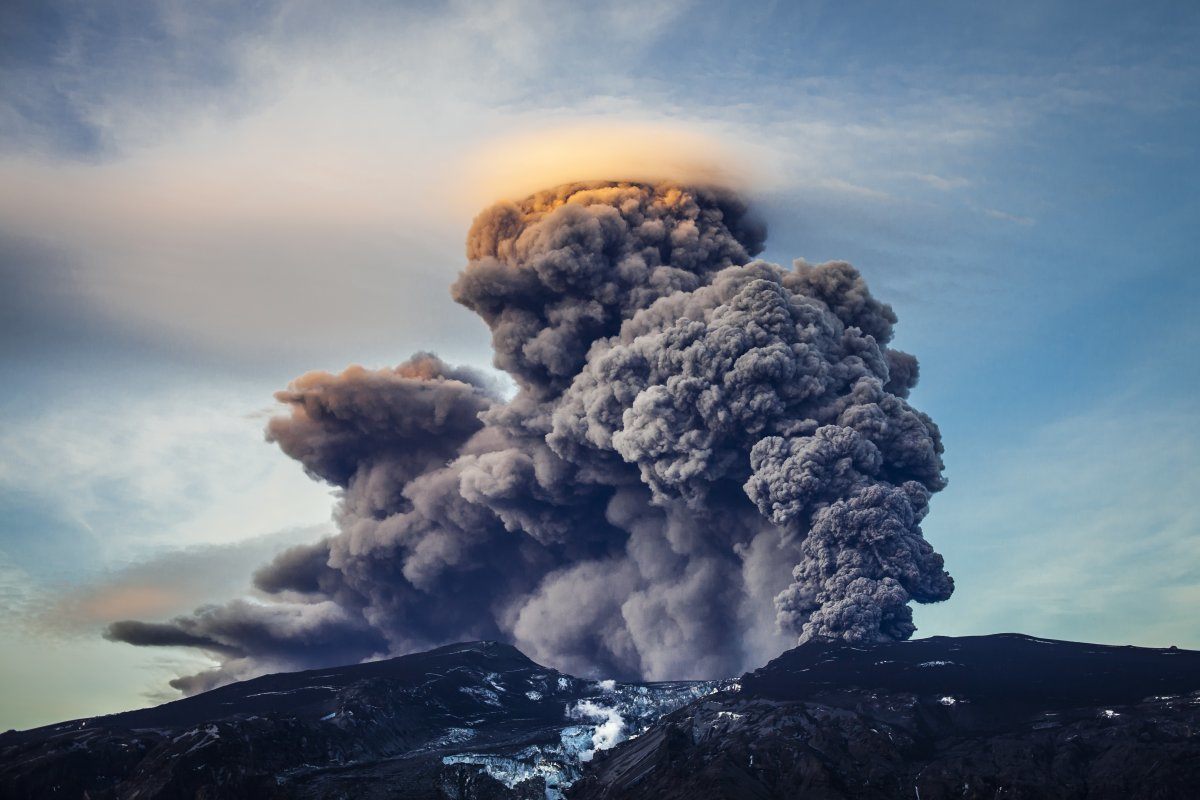 8. The Arctic Fox is Iceland's Only Native Land Mammal
Awwww! If you're only going to have one native critter, they certainly picked a cute one. The Arctic Fox changes its fur color according to the season. White in winter, brown in summer.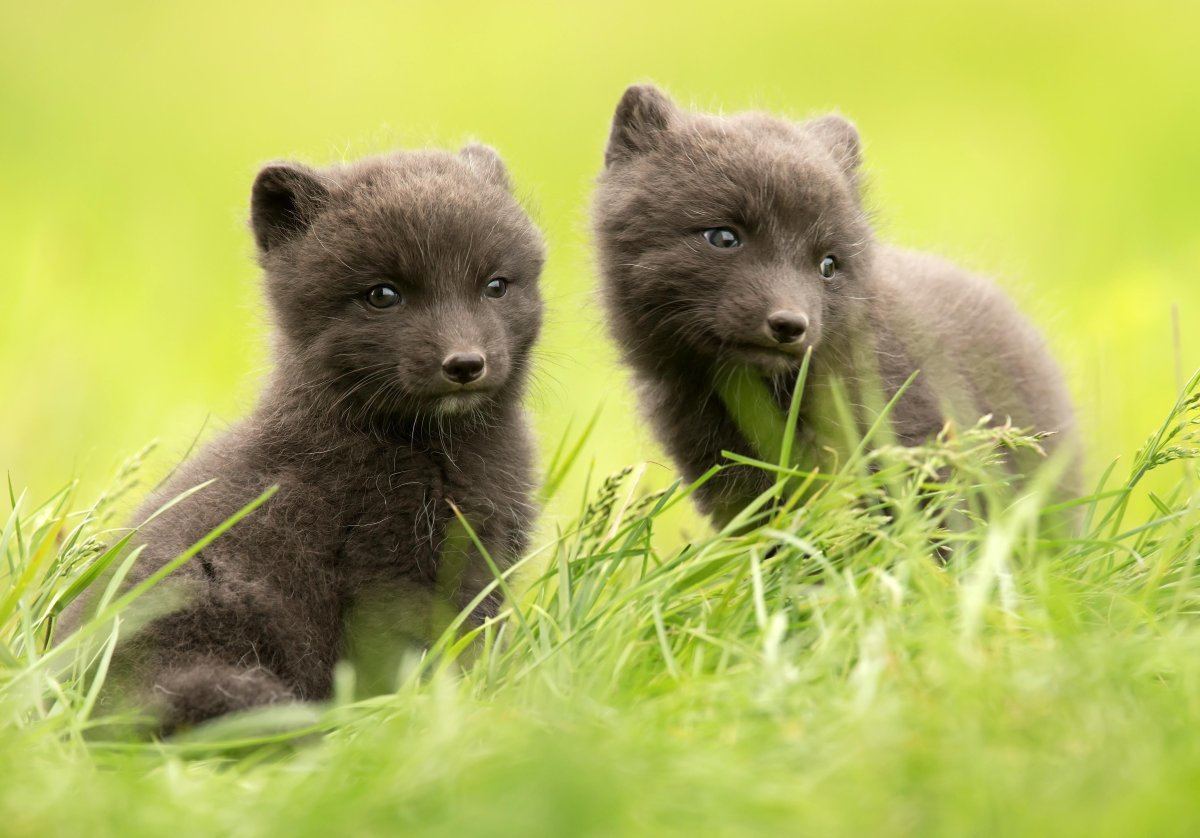 9. Its Horses Are Adorably Shaggy
Speaking of cute critters, take a look at the Icelandic horses. This hardy, stout, spirited native breed is well adapted to its surroundings.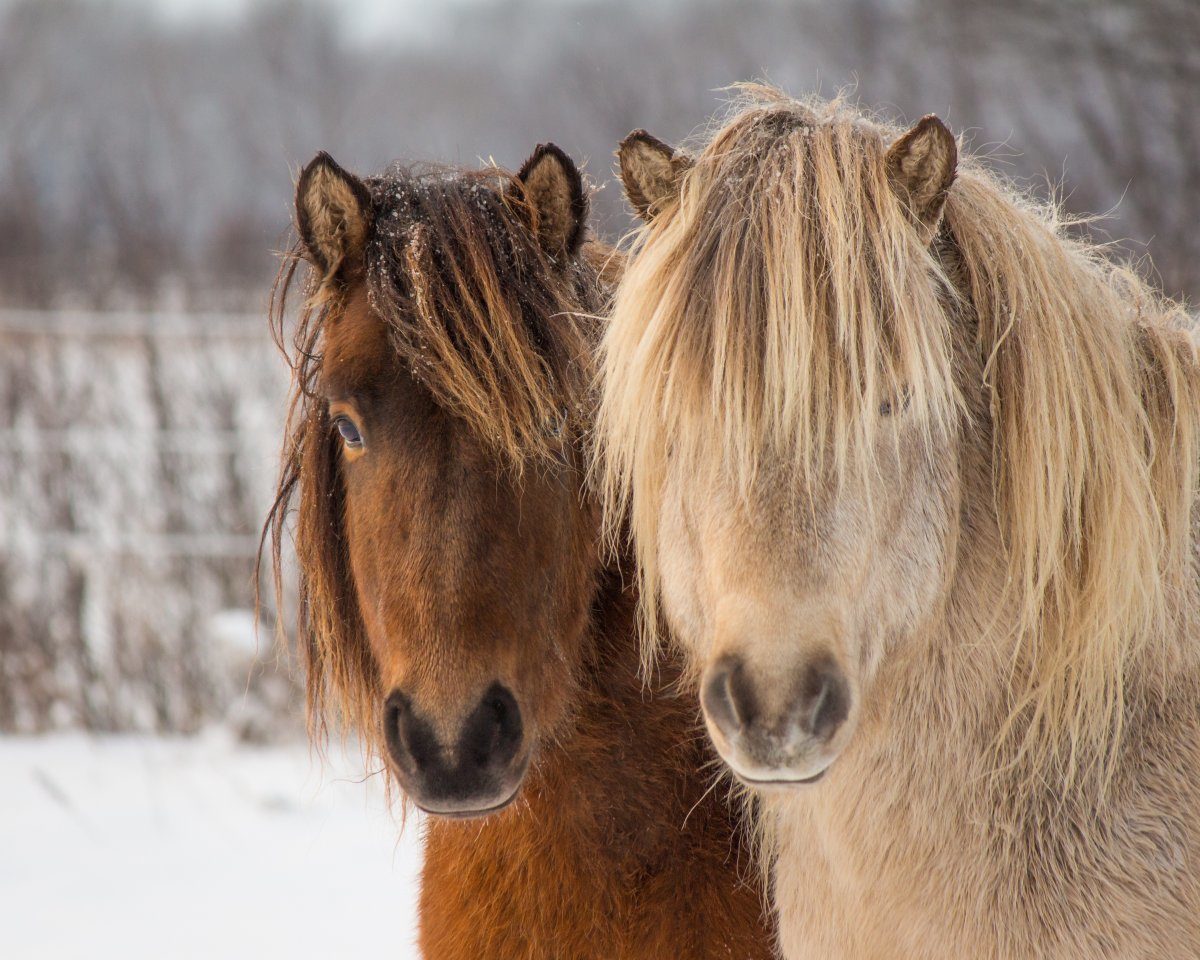 10. It Boasts a Petrified Troll
Elves and trolls feature prominently in Icelandic folklore. In fact, some locals really believe they exist (or at least pretend to to entertain the tourists). Legend has it the 15 m high Hvítserkur monolith in North West Iceland is a petrified troll.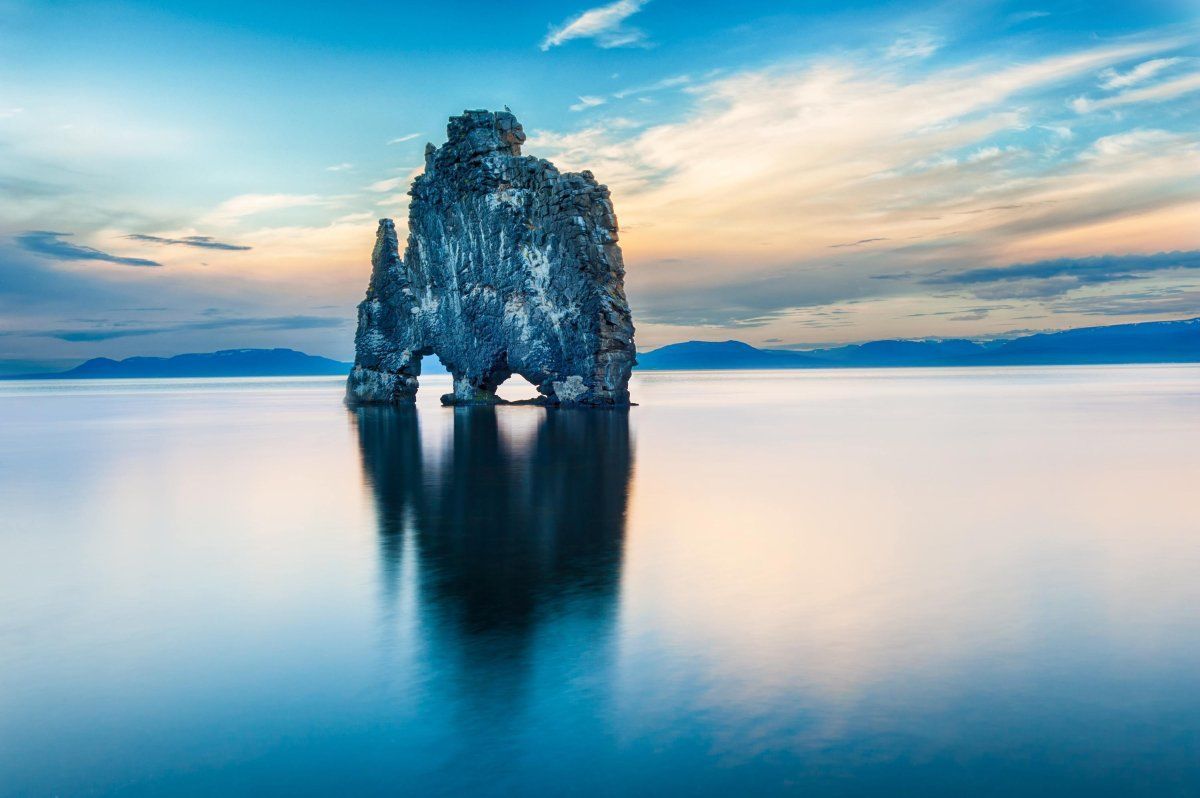 11. Iceland Has Had Some Trailblazing Women Leaders
Iceland was the world's first country to elect a female president. Vigdís Finnbogadóttir served from 1980 to 1996, making her the longest-serving elected head of state, too. Iceland's first female Prime Minister, Jóhanna Sigurðardóttir, was also the world's first openly lesbian head of state.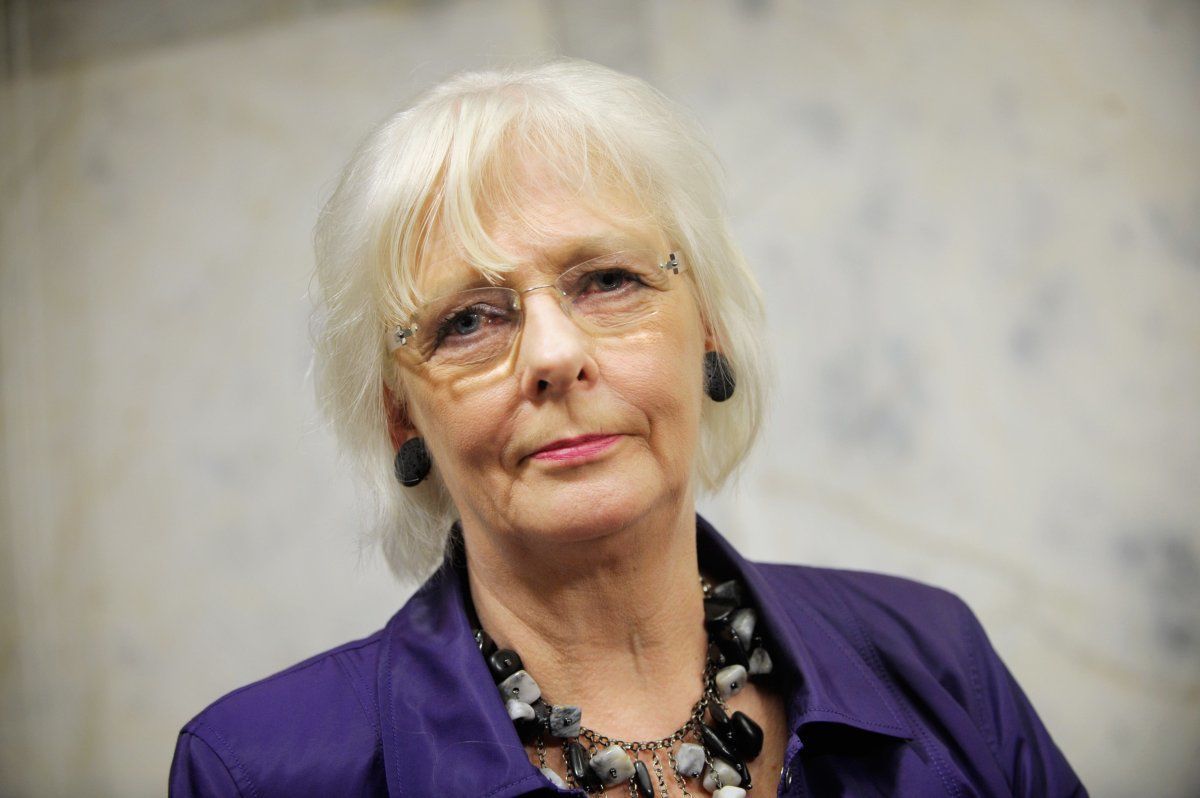 12. Its Economic Recovery Has Been Impressive
In 2008, after years of unprecedented growth, Iceland's bubble burst and experienced one of the worst economic crashes in history. However, its recovery has been quite remarkable. In a few short years, the GDP is rising again, as are salaries. The national debt is in check and the government has paid back some of the loans it received from the International Monetary Fund ahead of schedule. How did they do this? They boldly allowed their ailing banks to collapse, jailed the top bankers and devalued their currency. This caused short-term pain but is proving to be an effective method for getting back on track. Perhaps other nations on the brink should follow Iceland's model.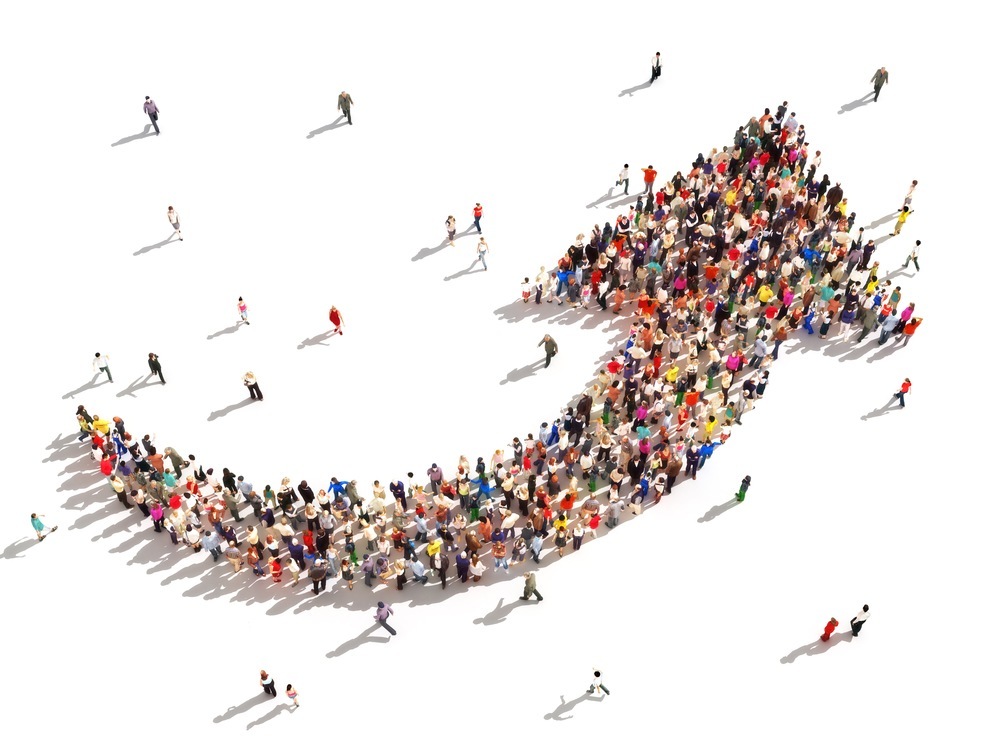 13. Icelandic People are Wired and Literate
Iceland has a 99% literacy rate, one of the highest in the world. In fact, it publishes more books per capita than any other country in the world – five titles for every 1,000 citizens. With a population of around 300K, one in 10 will publish a book. It's a nation of storytellers and saga writers, where books are a common and welcome gift. Iceland, along with its Scandinavian neighbors, is also one of the most wired, web-savvy and connected countries around, well ahead of the U.S.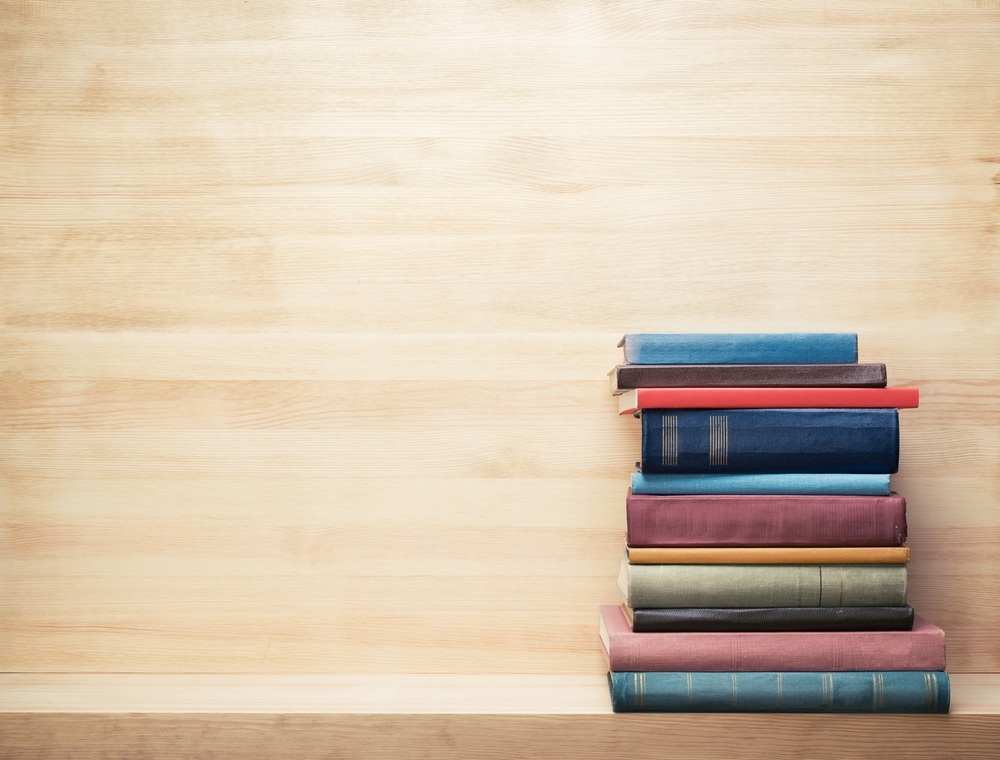 14. There's No McDonald's or Starbucks There
Depending on your personal tastes and addictions, this might not be a plus. But there's something refreshing about being in a country that doesn't have the same old mass chains found almost everywhere else around the world. They did have a McDonald's a few years back, but it closed down and has no plans to reopen in this market. Instead, you get to savor some local flavors and sip coffee in Icelandic cafes, which makes for a better travel experience, don't you think?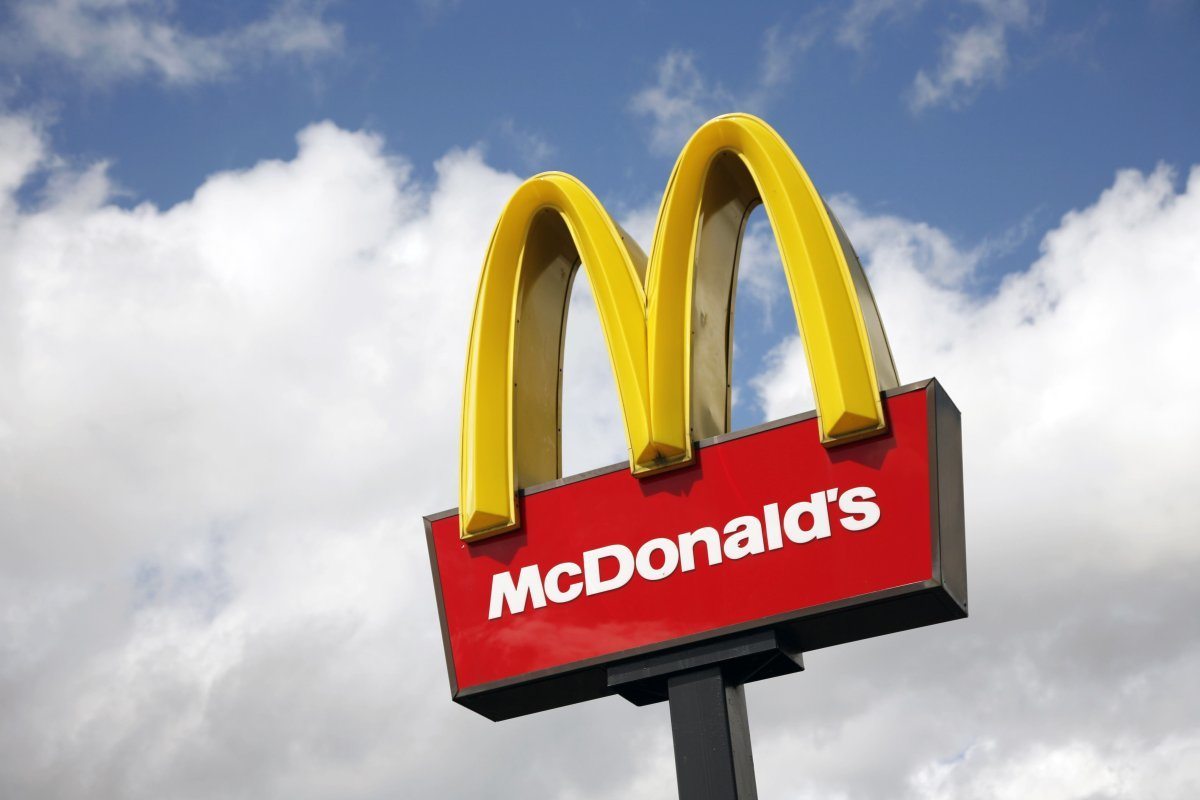 15. They Eat Skyr in Iceland
Move over Greek yoghurt. Icelandic skyr is poised to become the next dairy superfood. It's high in protein, rich in calcium, virtually fat free and quite delicious. This traditional creamy treat just might be the reason why Icelanders have one of the the longest life expectancies in the world.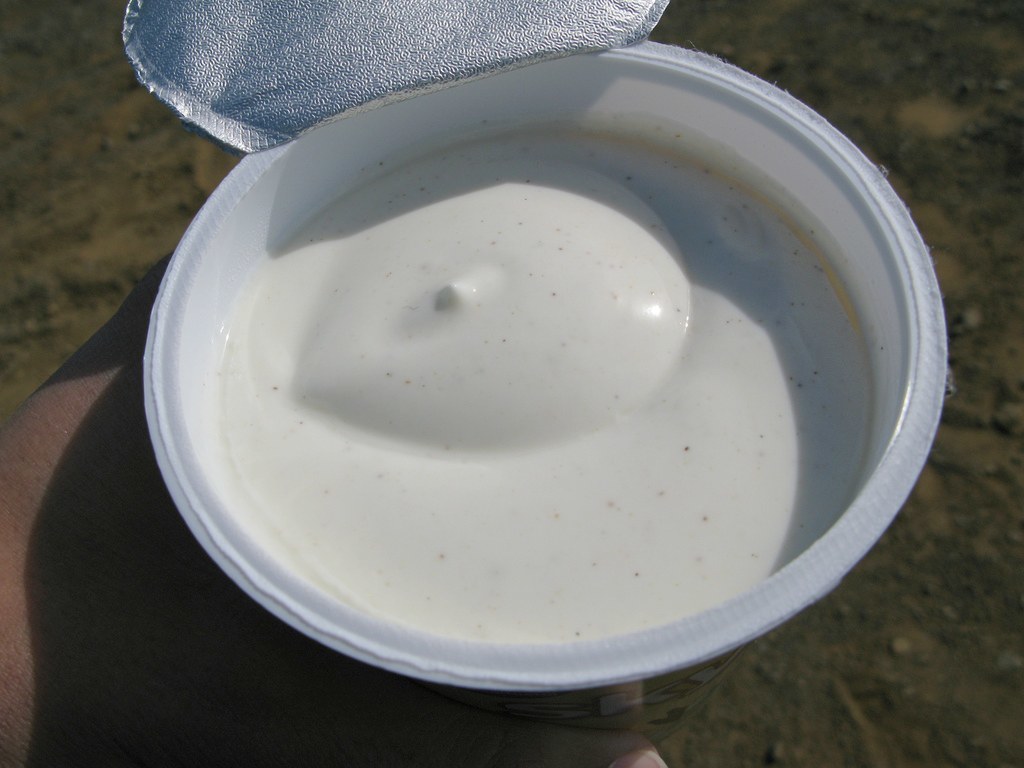 16. You can Play Golf at Midnight in the Summer
Like other Nordic nations around the Arctic Circle, Iceland experiences long, dark winters and seemingly endless summers. It takes a little getting used to and may mess with circadian rhythms, but there's something kind of intriguing about these lands of the midnight sun. Around the June 21 summer solstice, it's light practically all day long. The dimmest it gets is what most of us associate with twilight. With 65 golf courses in Iceland, you can book a late night tee time and never be in the dark.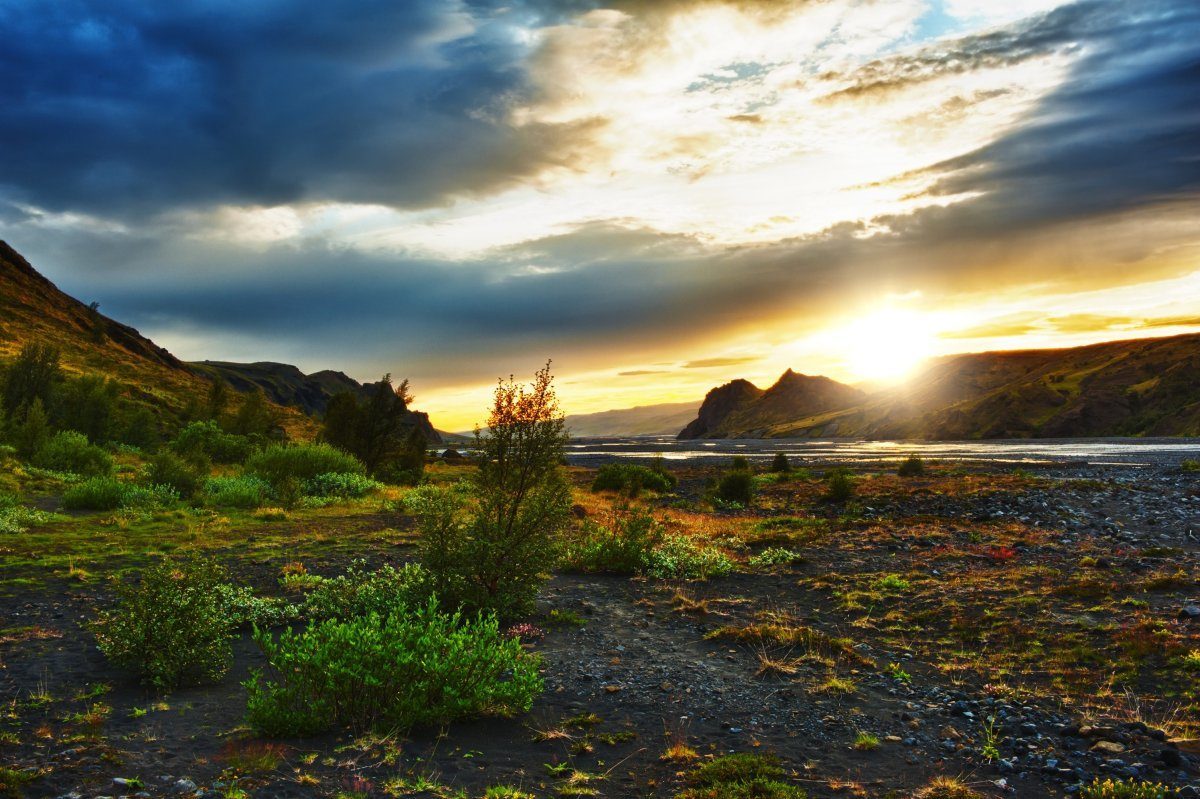 17. It's One of the Happiest Places On Earth
Disneyland's claims aside, Iceland consistently ranks high in those "quality of life" surveys. According to the United Nations World Happiness Report, it's in the top ten, and on the World Database of Happiness it comes in the top five. This peaceful country has no army and the lowest ratio of citizens in jail. With a comfortable living standard, a strong social safety net, good health and a beautiful environment, it's no wonder that Icelanders seem content.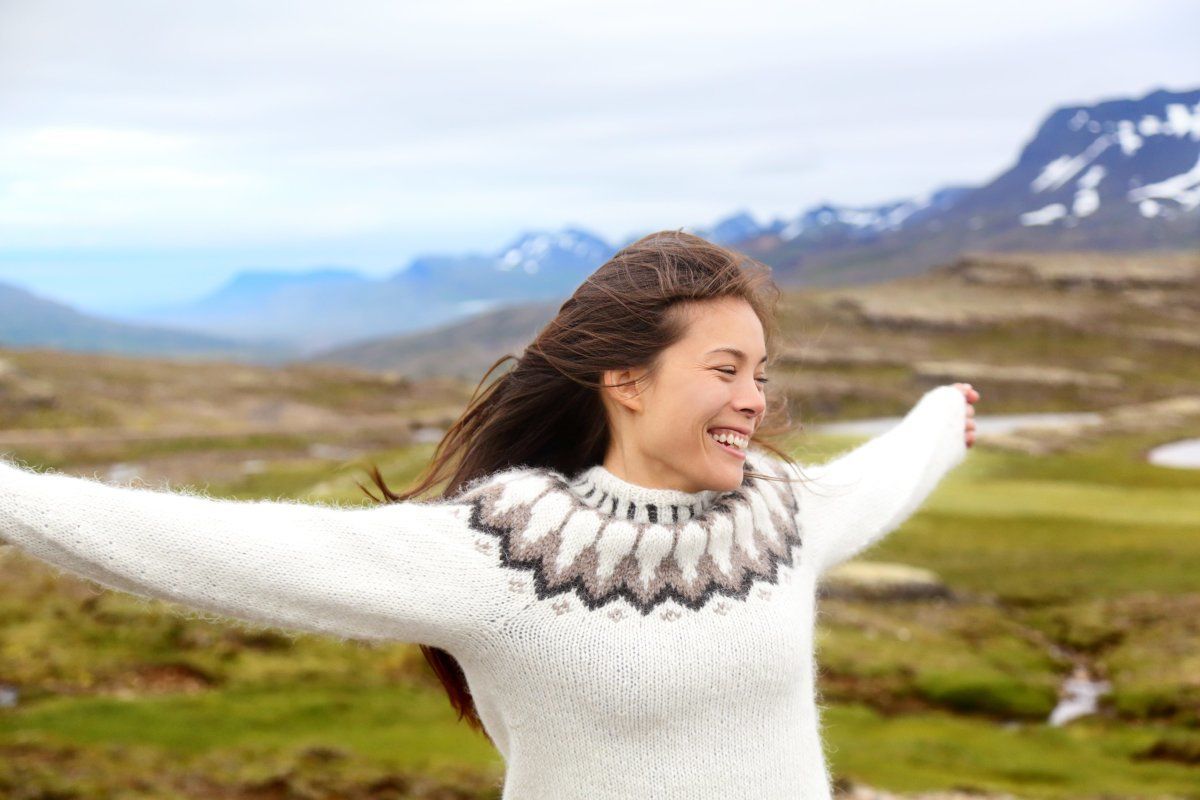 18. Bjork Is From Iceland
Bjork has put Iceland on the musical map with her eclectic alternative style. She's always a unique breath of fresh air on the red carpet or airwaves. She has been a pioneer in electronic sound, a groundbreaking music video producer, and a distinctive vocalist. Whether you tap your toe to her or not, you gotta love quirky Bjork.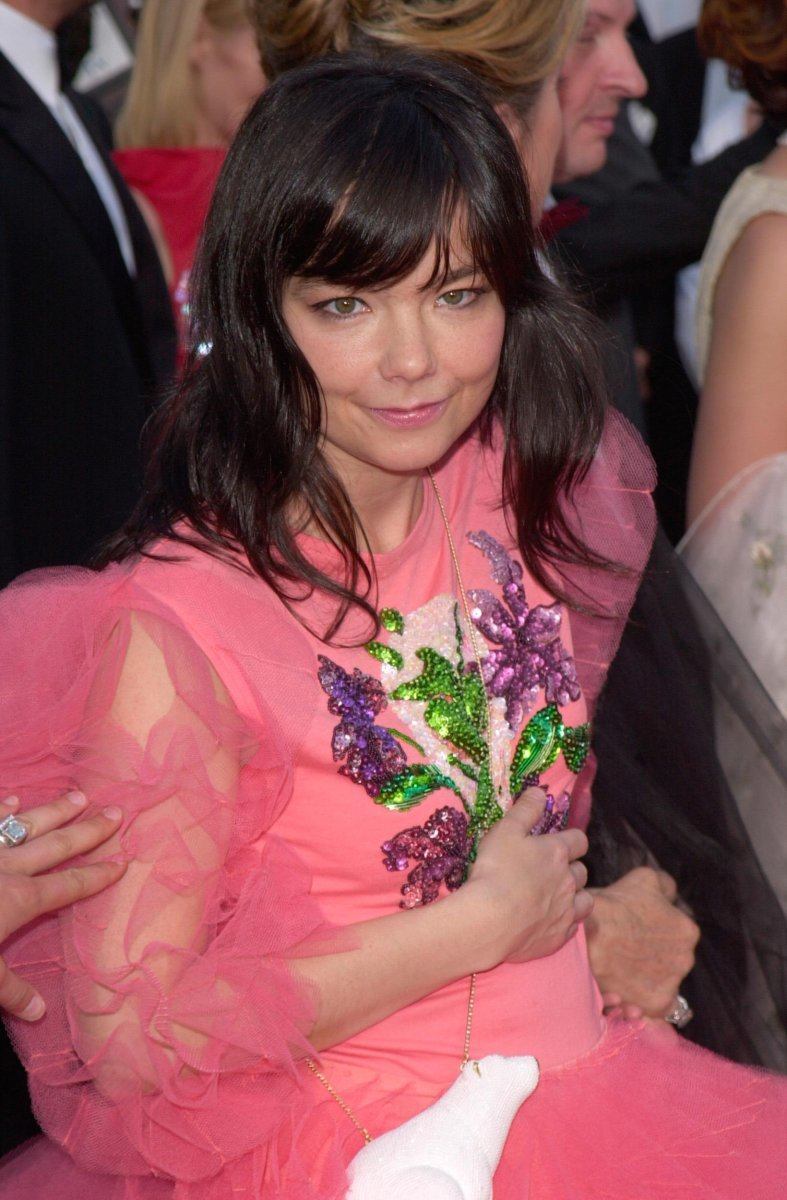 19. It's Capital Has an Awesome Penis Museum
If all these previous reasons aren't enough to convince you that Iceland rocks, how's this. There's a Phallological Museum in the heart of Reykjavik. Here you can gaze upon the penises and penile parts of 280 specimens from 93 species of animals. Yes, a donated human member is included for thoroughness. In fact, there are even some samples from elves and trolls.