Los Angeles is a sprawling conglomeration of smaller cities within LA county. It can be hard for a visitor to know where to go. Sure, beach communities like Malibu, Santa Monica and Manhattan Beach have their appeal, and the Hollywood/Beverly Hills region always draws a crowd. But if you want to experience LA's coolest burb, head north to Pasadena. This pocket has its own history, identity and charm. A few decades ago, the gritty neighborhood was slated for demolition, but today it is one of the finest examples of downtown revitalizations in America. The historic hub of Old Town Pasadena (also called Old Pasadena or Old Town) is full of heritage buildings from a bygone era that now house a vibrant array of shops, bars, restaurants, galleries and museums. As you wander around and soak in the scene you may stumble upon an outdoor concert, festival or event. Poke down a cobblestone passageway and discover art, trinkets and fashions you won't find elsewhere. Park yourself at one of the many sidewalk cafes and people-watch the day away. There's the occasional pawn shop and hole-in-the-wall interspersed between upscale offerings just to keep things interesting. Here are a handful of reasons to visit Old Town Pasadena.
1. Tournament of Roses Parade
One of the big events that puts Pasadena on the map is the annual Tournament of Roses parade and Rose Bowl football game held on New Year's Day. Even if you're not a fan of college sports, this 125 year old extravaganza is something to see. It has the marching bands, equestrian troops and celebrity grand marshals you might expect. But the decorative floats are beyond what any other parade on the planet pulls together. Each of the elaborate displays are entirely made of flowers and natural organic materials. It's a painstaking process that takes thousands of hours and volunteers to produce. They say each float contains more flowers than most florists use in five years. You may have seen this parade on television, but there's nothing like seeing (and smelling!) these floral wonders go by in person. People camp out along Colorado Boulevard the night before to secure a good viewing spot, and it has become a coveted New Year's Eve rite of passage for many.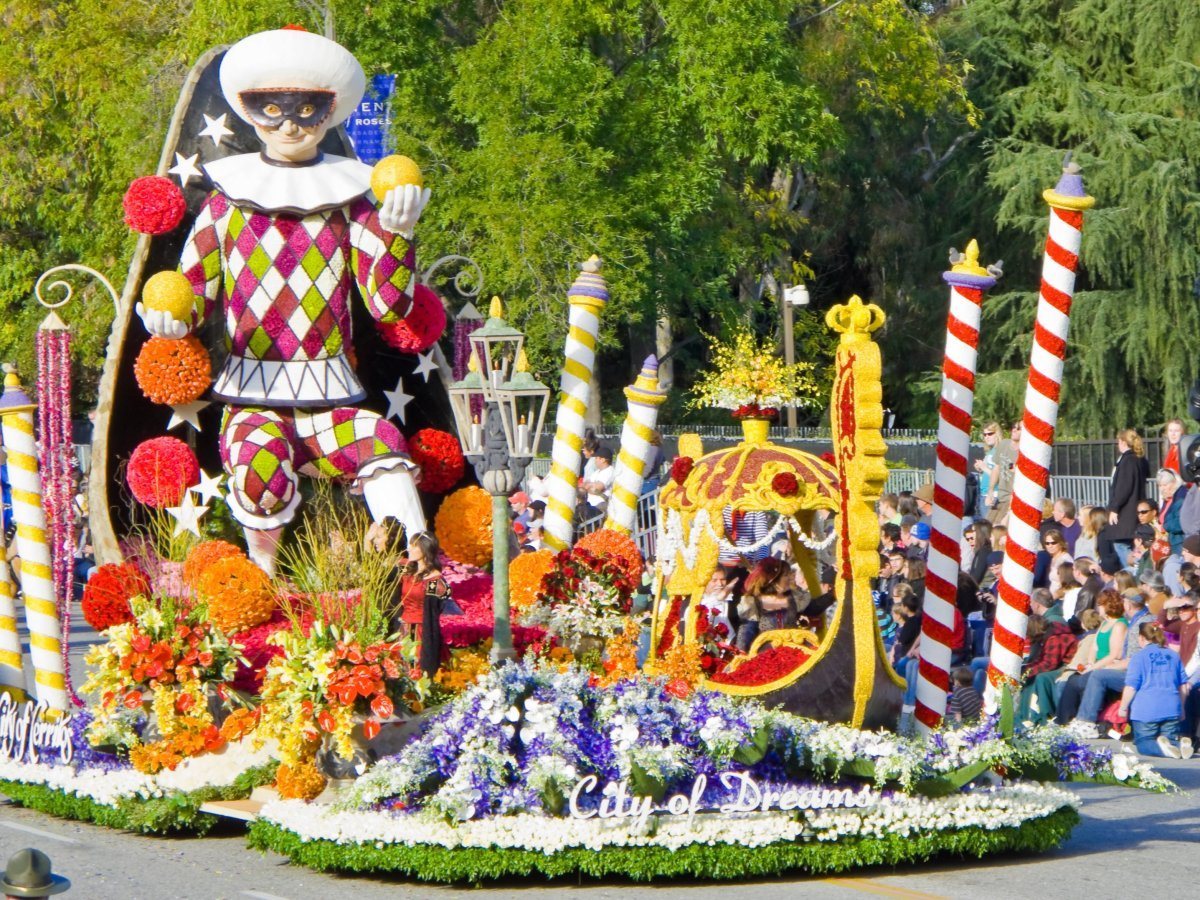 2. Doo Dah Parade
Consider the Doo Dah Parade to be the antithesis of the elegant Rose Bowl Parade. There's no theme, no prizes, no rules, just an eclectic assortment of weird and wonderful absurdities. People dress up in kooky costumes and march along for charity. You never know quite what you'll see – aliens, zombies, lumberjacks, you name it. Food, music and after-parties also feature prominently in this farcical fun. It used to be a November event in the heart of Old Town Pasadena, but has recently moved to East Colorado Boulevard.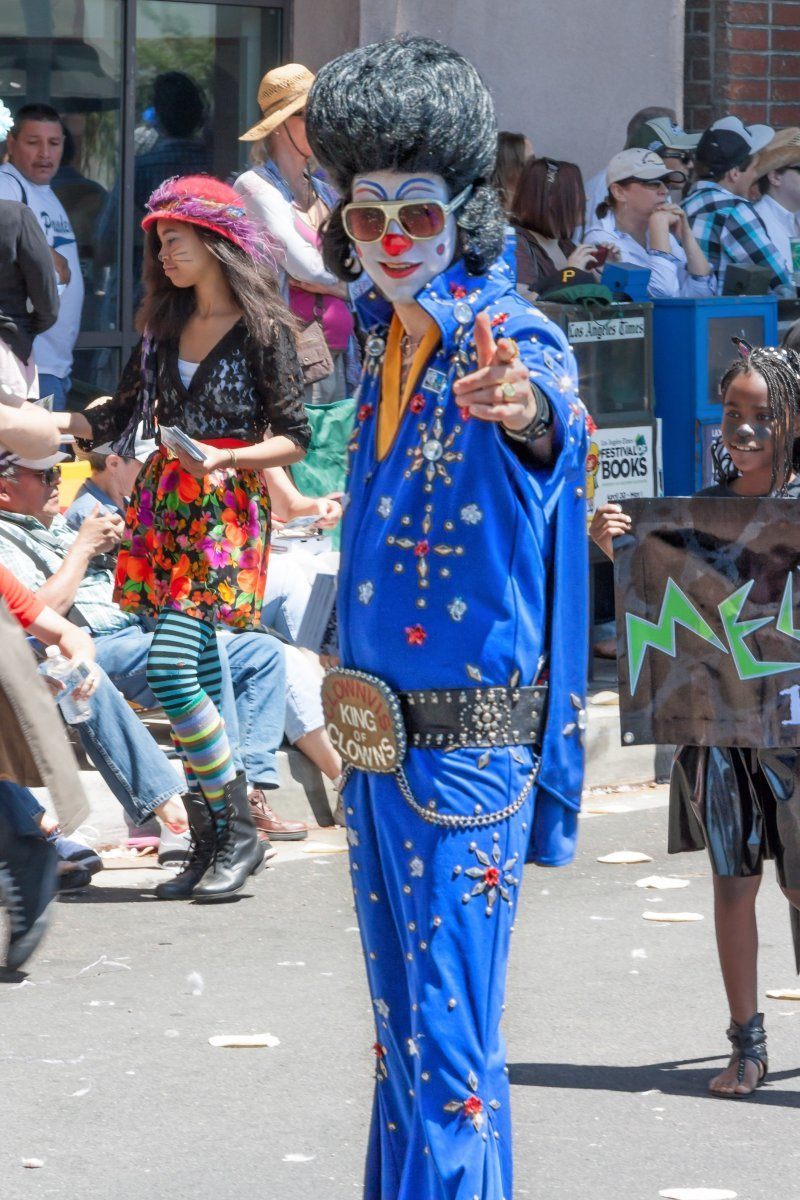 3. Rose Bowl Flea Market
On the second Sunday of every month, an amazing flea market takes place at the Rose Bowl stadium a stone's throw from Old Pasadena. This isn't your run-of-the-mill garage sale. It showcases 2,500 vendors selling everything from retro furniture, kitschy collectables, vintage clothing and other funky finds. Gourmet food trucks keep the treasure hunters, bargain finders, designers and occasional celebrities well-fueled as they haggle for unique pieces. This 45 year old swap meet is a cool LA experience not to be missed.
4. Pasadena City Hall
Pasadena City Hall is one of the crown jewels of the town's architecture. It was built in the 1920s in Spanish Colonial Revival style. Its distinctive dome, grand archways and central courtyard fountain are worth strolling up Garfield Avenue for. You'll recognize this building from lots of film and television work, including Parks and Recreation. Pawnee is actually Pasadena!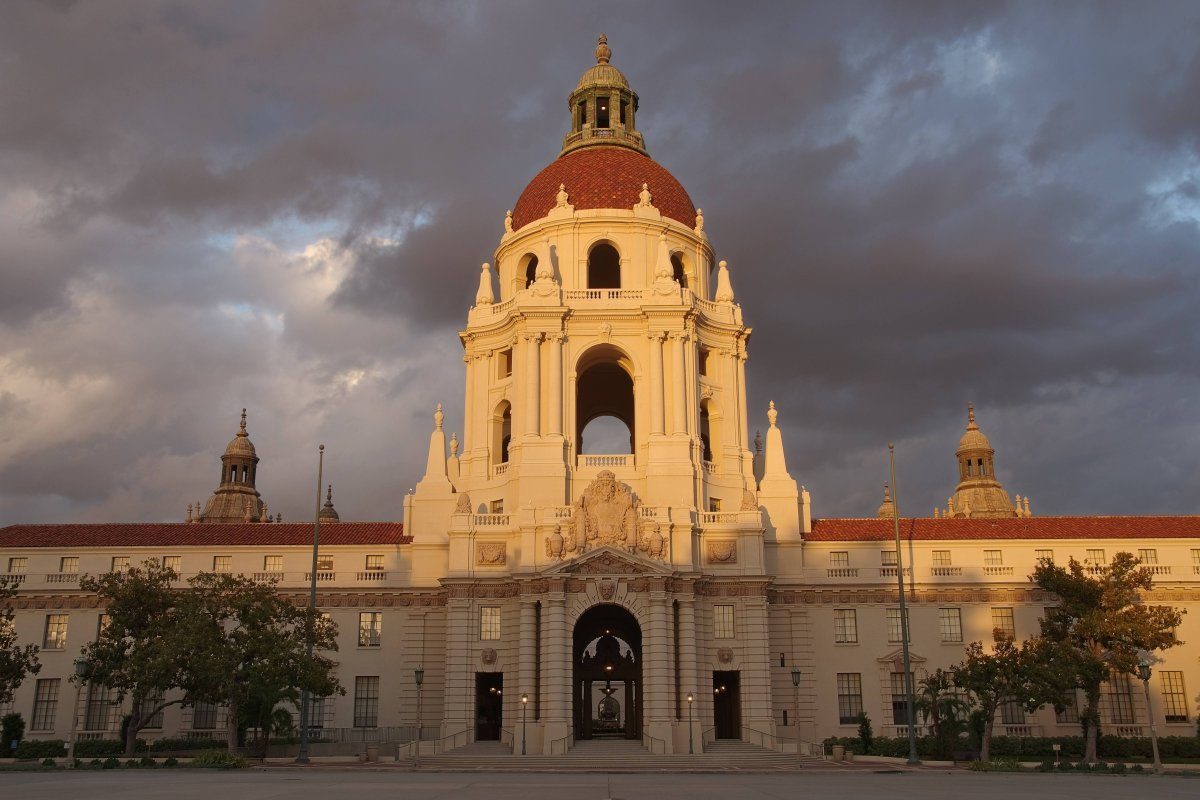 5. Levitt Pavilion Pasadena
There's a grand old band shell in Old Town's Memorial Park that hosts 50 free concerts each summer, Wednesdays through Sundays. We're talking world class performances including Latin, Jazz, Zydeco, Classical, Rock and World music. Grammy award winners and up-and-coming musicians share the stage, and there are even dance and children's performances on the roster. The Levitt Pavilion is a fabulous community venue for families and friends to bring a blanket, have a picnic and watch a concert under the stars.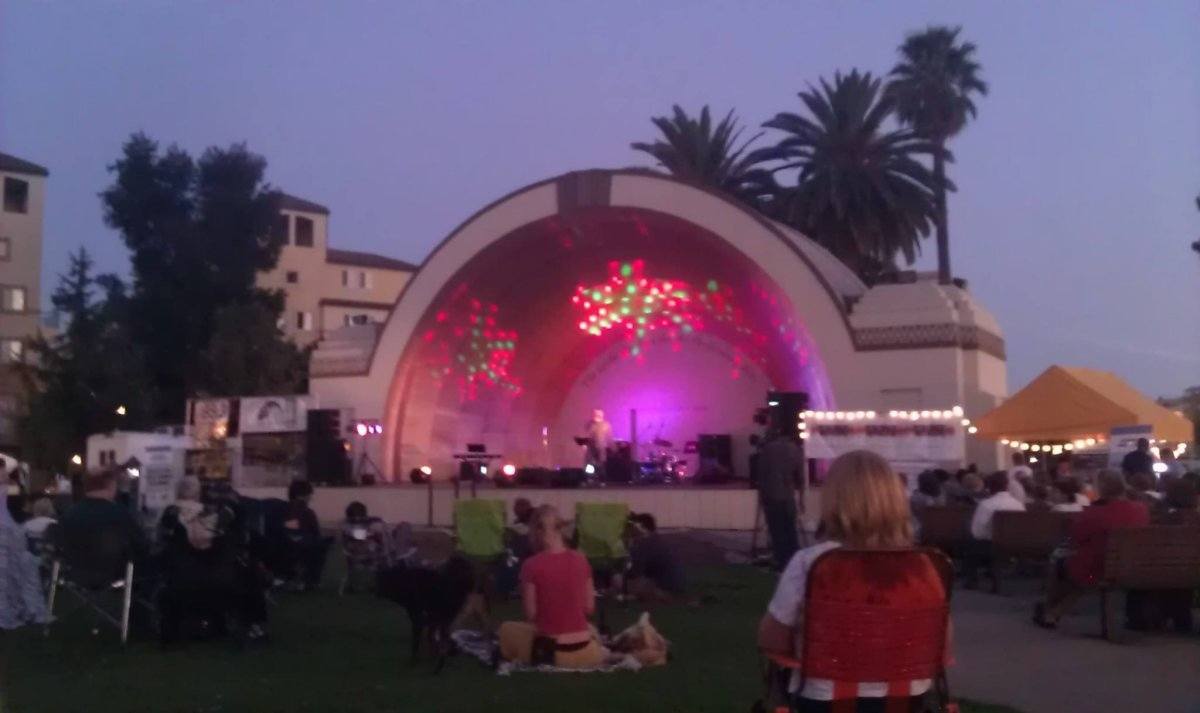 6. Parrots
Old Town Pasadena is home to a wild flock of colorful parrots. No one really knows how they got there, but multiple species have been identified in various parks and trees in the city. Memorial Park, home of the Levitt Pavilion, is particularly prolific with parrots. Some think of them as chirping pests, but most people love having bright green and red plumes decorating the skies.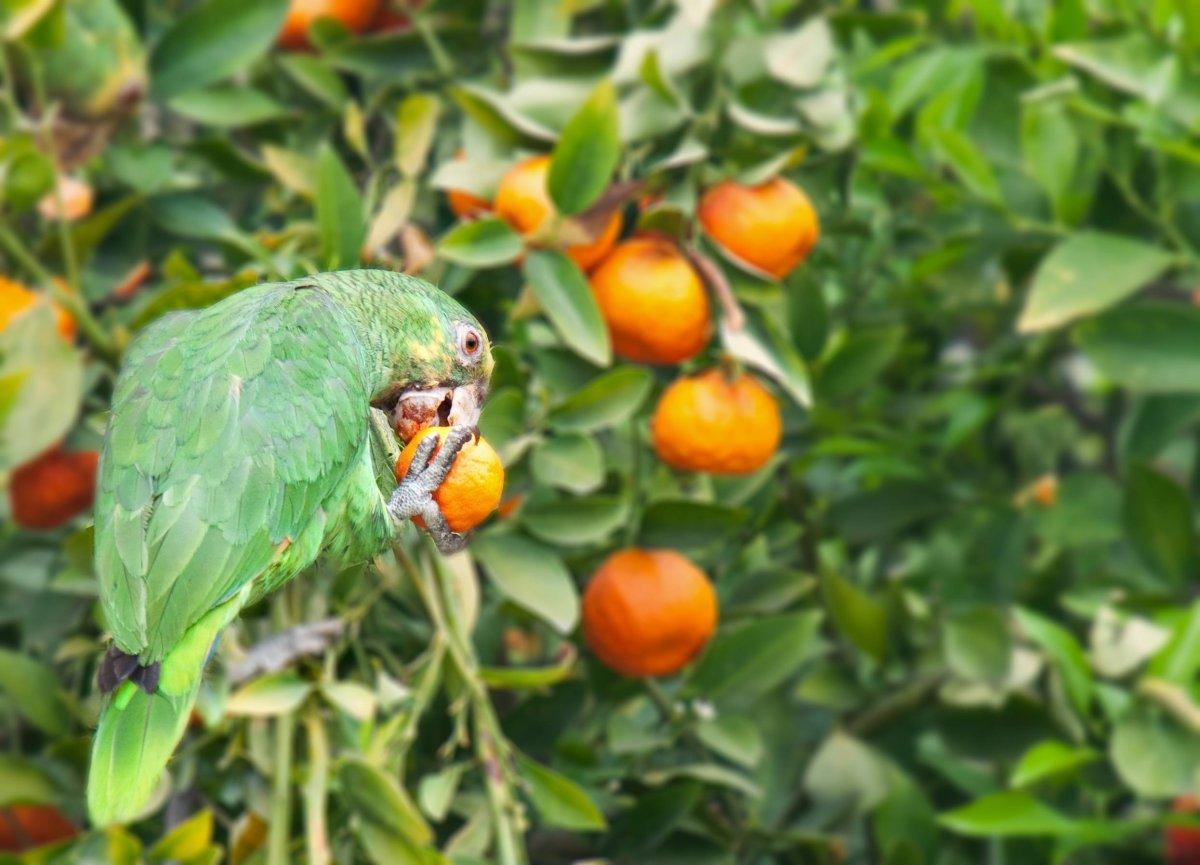 7. Colorado Street Bridge
One of the postcard images of Old Town Pasadena is the famed Colorado Street Bridge over the Arroyo Seco River. Built in 1912, this impressive structure the with Beaux Arts arches and cast-iron lamps is on the National Register of Historic Places. It's featured in countless movies and television shows, and is a popular setting for marriage proposals. Each summer, the bridge closes down for a fun summer block party.
8. Caltech
Walking distance to Old Town Pasadena is the campus of the California Institute of Technology, one of the world's leading science and engineering universities. Albert Einstein polished up his Theory of Relativity at Caltech, and became a visiting professor for several years, along with other luminaries like Stephen Hawkings, Richard Feynman and Linus Pauling. 33 Nobel laureates have graced these halls, but many know it best as where the geeks on The Big Bang Theory work.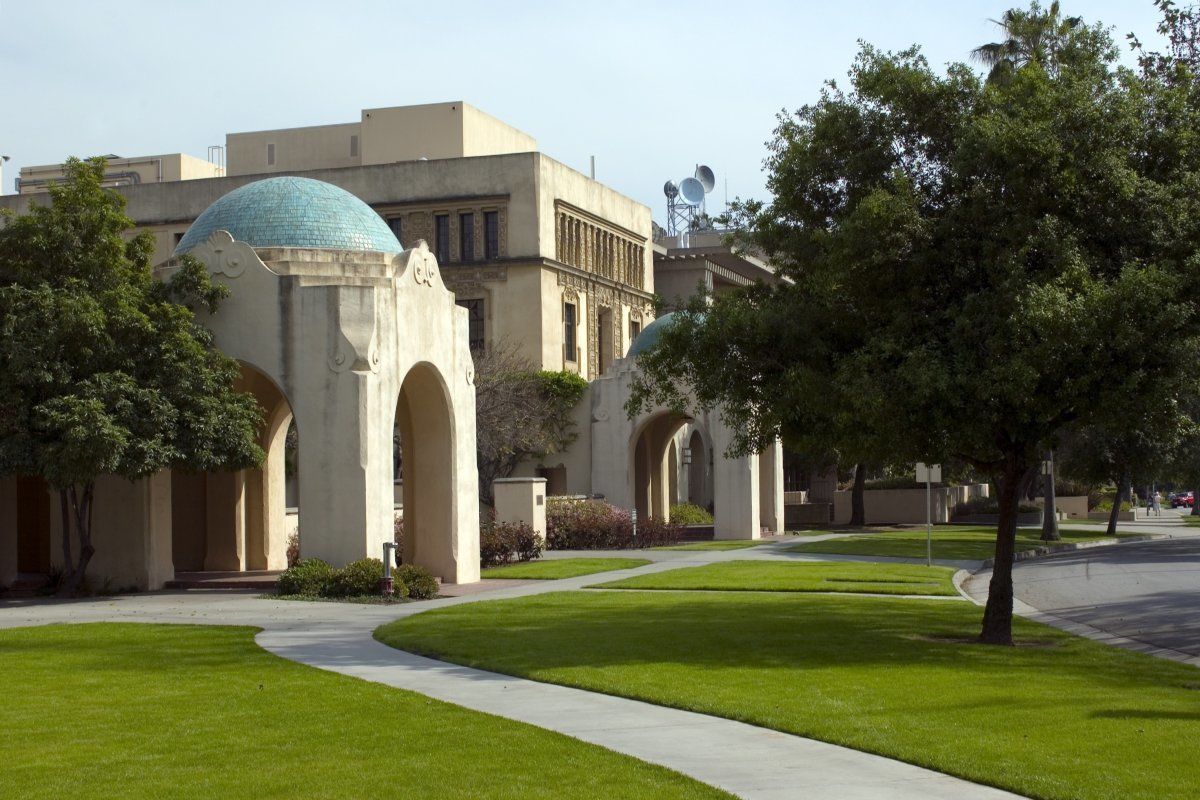 9. San Gabriel Mountains
The San Gabriel Mountains, part of Angeles National Forest, form the backdrop to Pasadena. You're never far away from a hiking trail, campground or picnic spot. Switzer Falls, Eaton Canyon and Crystal Lake are just some of the nearby nature opportunities to explore the great outdoors.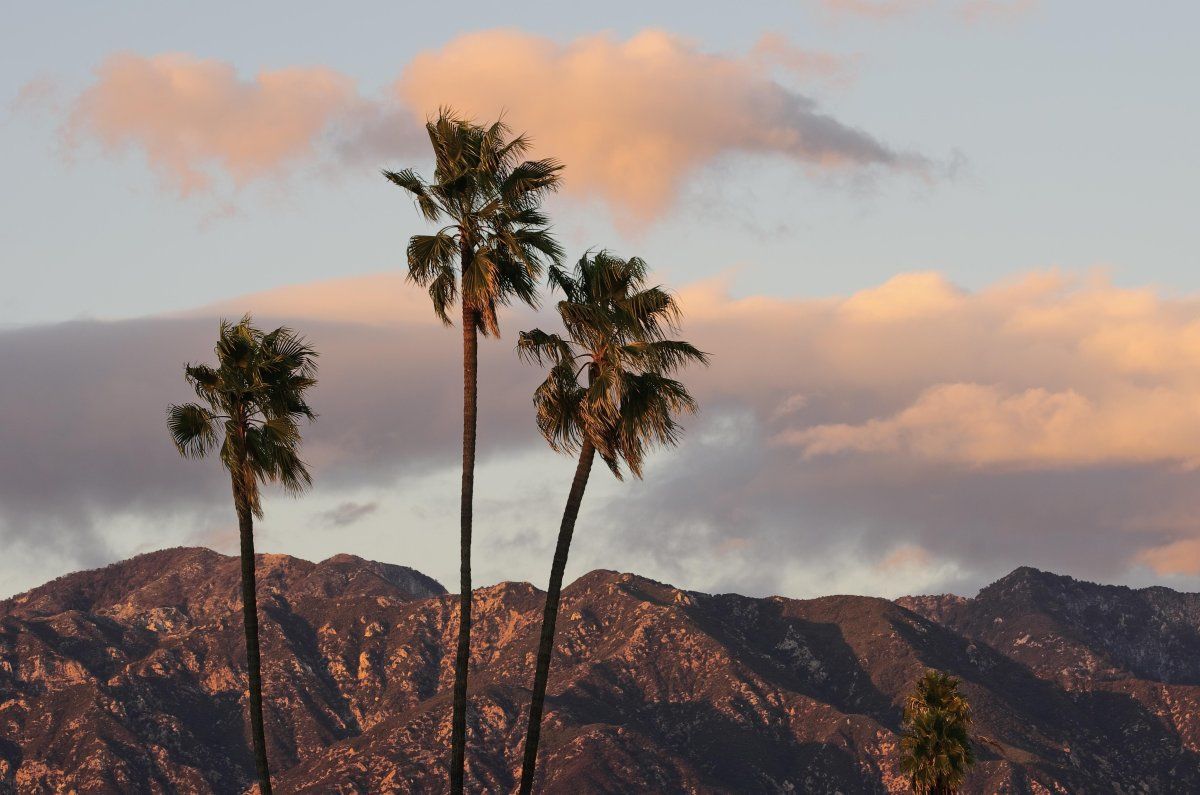 10. The Gamble House
If you visit Old Town Pasadena, check out the Gamble House, a historic landmark off Orange Grove Boulevard. It was built by celebrated architect brothers Greene and Green for David Gamble, of Proctor and Gamble fame. It's considered an American Arts and Crafts masterpiece, with a nod to Japanese aesthetics. Public tours of the house and grounds are available if you want to peek inside.
11. Pasadena Chalk Festival
The annual Pasadena Chalk Festival involves 600 artists creating 200 chalk murals on concrete. Don't let the temporary nature of the medium make you think this isn't skilled work. You will be astounded at some of the creations they produce. Stroll around and chat with the artists while enjoying live music, good food and other entertainment around the Paseo Colorado. This festival holds the 2010 Guinness World Record as the largest public art event of its kind, attracting tens of thousands of spectators.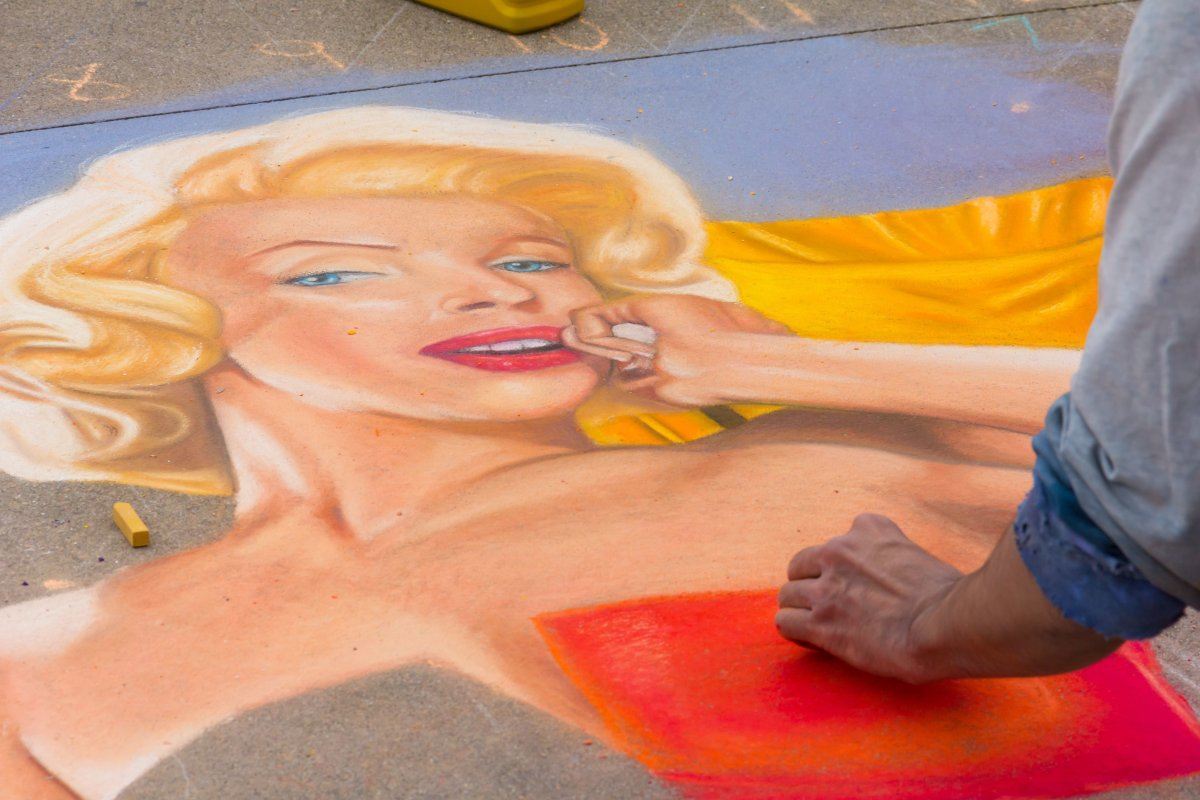 12. The Huntington
Just outside Old Town Pasadena in San Marino is the Huntington Library, Art Collections and Botanical Gardens. It's an exquisite array of galleries, museums, conservatories, teaching greenhouses, statues and fountains enveloped by a world of ecosystems. The classical Chinese and Japanese gardens are phenomenal, as are the desert, jungle, sub-tropical and rose gardens. Meandering paths, expansive lawns, duck ponds, forests and floral wonders make this an enchanting place to spend the day. If you have little ones, the Children's Garden is particularly magical.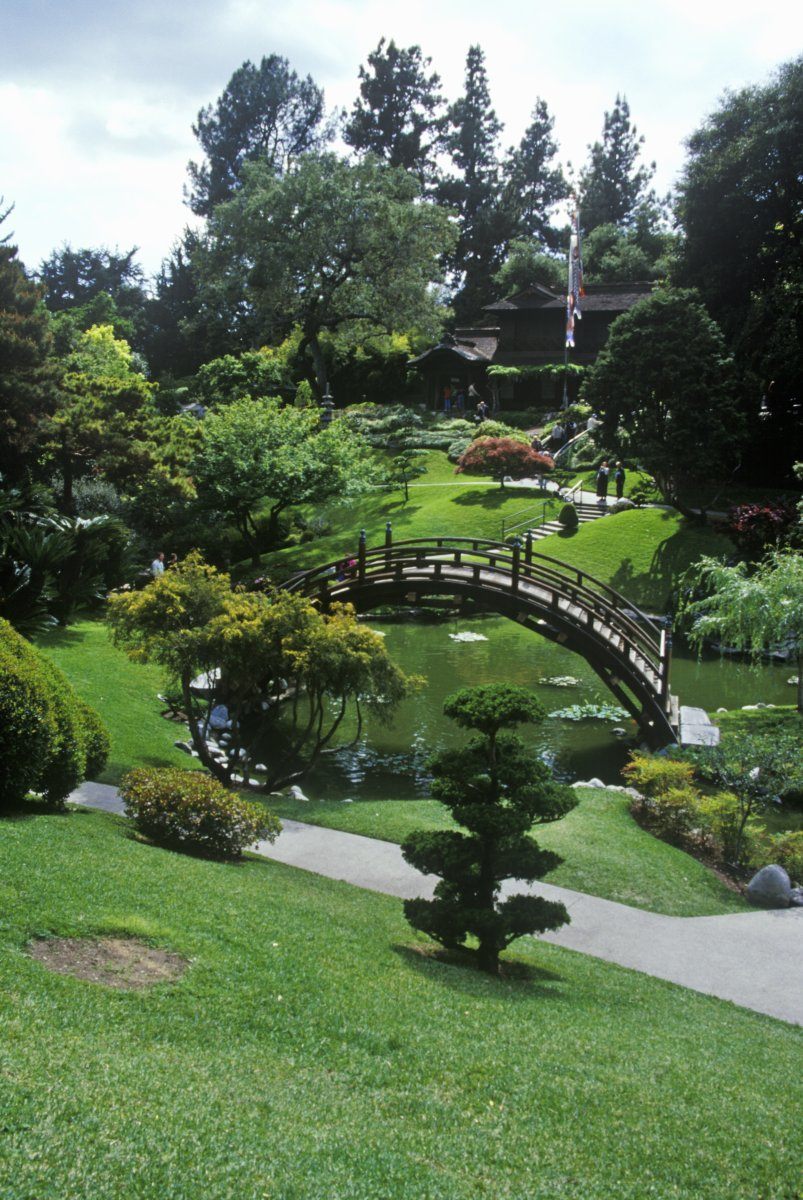 13. Norton Simon Museum
Among the many smaller museums in and around Old Town Pasadena is the Norton Simon on Colorado Boulevard. Its Asian, European, Modern and Contemporary art collections are internationally renowned. Here you'll find seminal works by the likes of Monet, Renoir, Degas, Picasso, Matisse, Kandinsky, Van Gough and more. Permanent and touring exhibits means there is always something new to see. There's also an extensive Sculpture Garden and a roster of special to enjoy.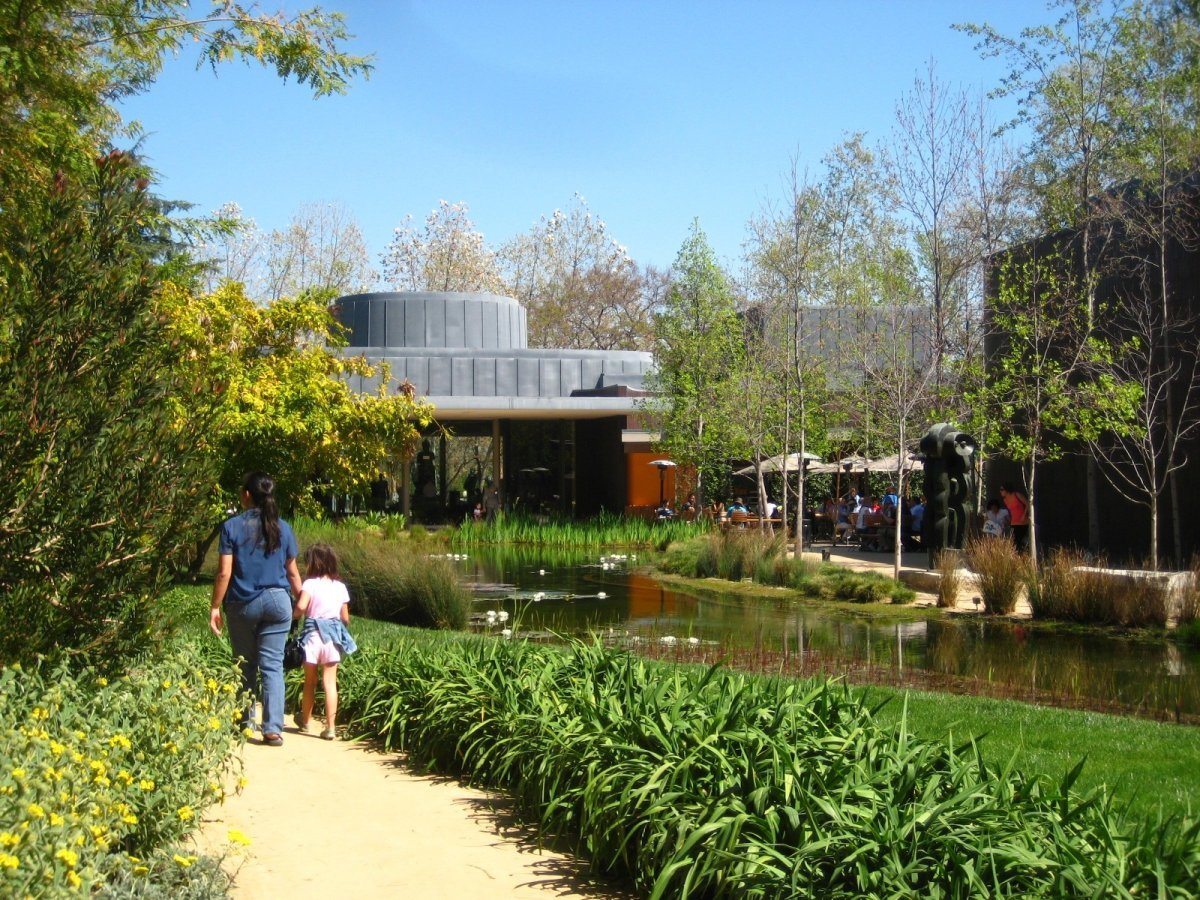 14. Vroman's Bookstore
SoCal's oldest, largest (and best!) independent bookstore was founded in Pasadena back in 1894. It's a proud community institution and literary landmark. More than just a great bookseller, Vroman's also offers book signings, lectures, storytimes, craft classes, trivia nights and events. There's a philanthropic component to the business too, where a portion of the profits are donated to local charities (something they did long before this became a trendy business practice). While the world turns to e-books and big-box sellers, it's nice to know there's still a welcoming place for bibliophiles to browse the shelves and be inspired.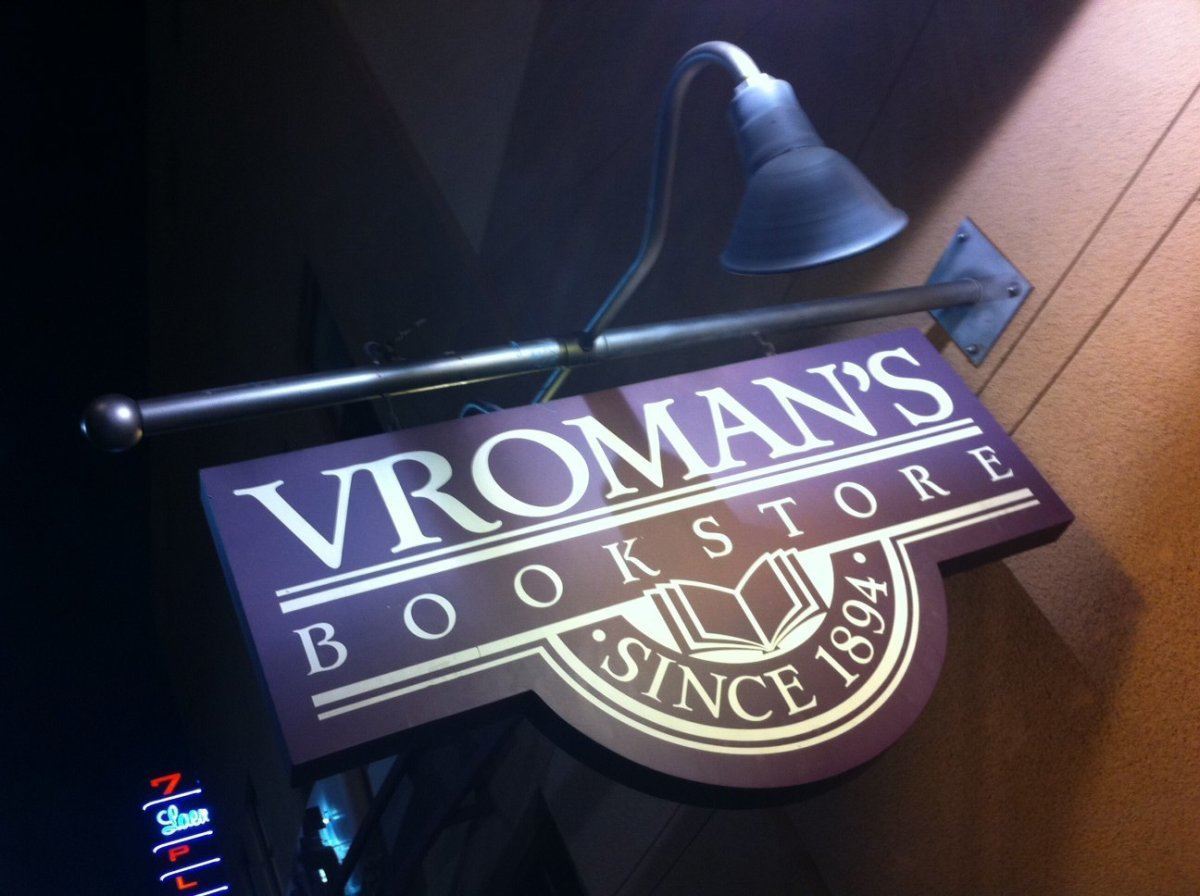 15. Pasadena Playhouse
The Pasadena Playhouse has a rich history dating back to 1917. This theatrical venue premiered works by Tennessee Williams, Eugene O'Neill and Noel Coward and helped launch the careers of Gene Hackman, Dustin Hoffman and Raymond Burr. The Spanish colonial architecture is a pleasure to see regardless of what's happening onstage. If you visit Old Town Pasadena, check out what's on at the Playhouse and treat yourself to a memorable night out.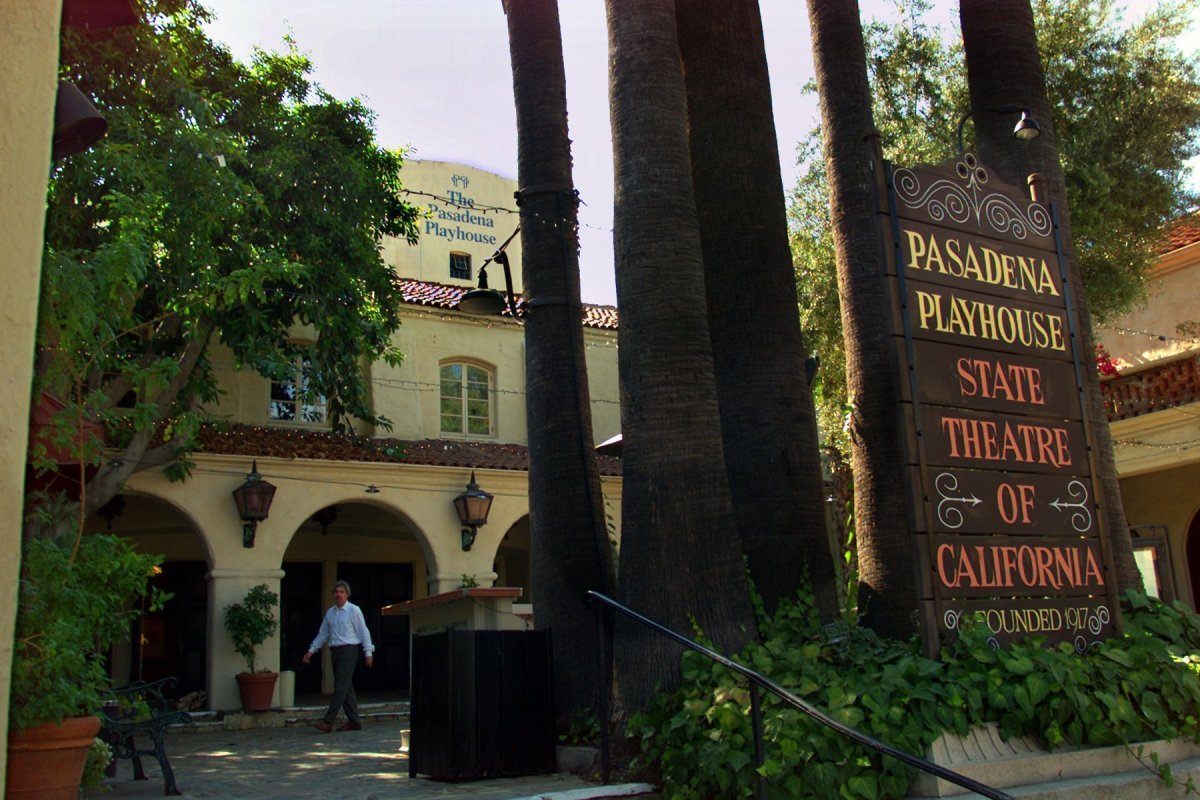 16. Old Pasadena Film Festival
Old Pasadena hosts the largest free outdoor film festival in California each summer. Timeless classics, vintage horror and award-winning documentaries are shown in a variety of venues. This includes Central Park and the One Colorado courtyard where flicks projected right on the old brick buildings.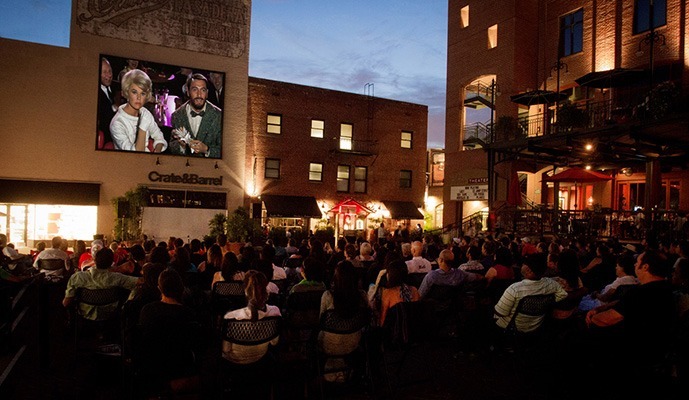 17. Metro Gold Line
Old Town Pasadena is well serviced by public transit, particularly via the Metro Gold Line which opened in 2003. Served by Del Mar and Memorial Park stations, you can zoom from downtown LA's Union Station to the heart of Old Town in about 15 minutes. If you don't want to brave the freeways, sit back and hop on the train.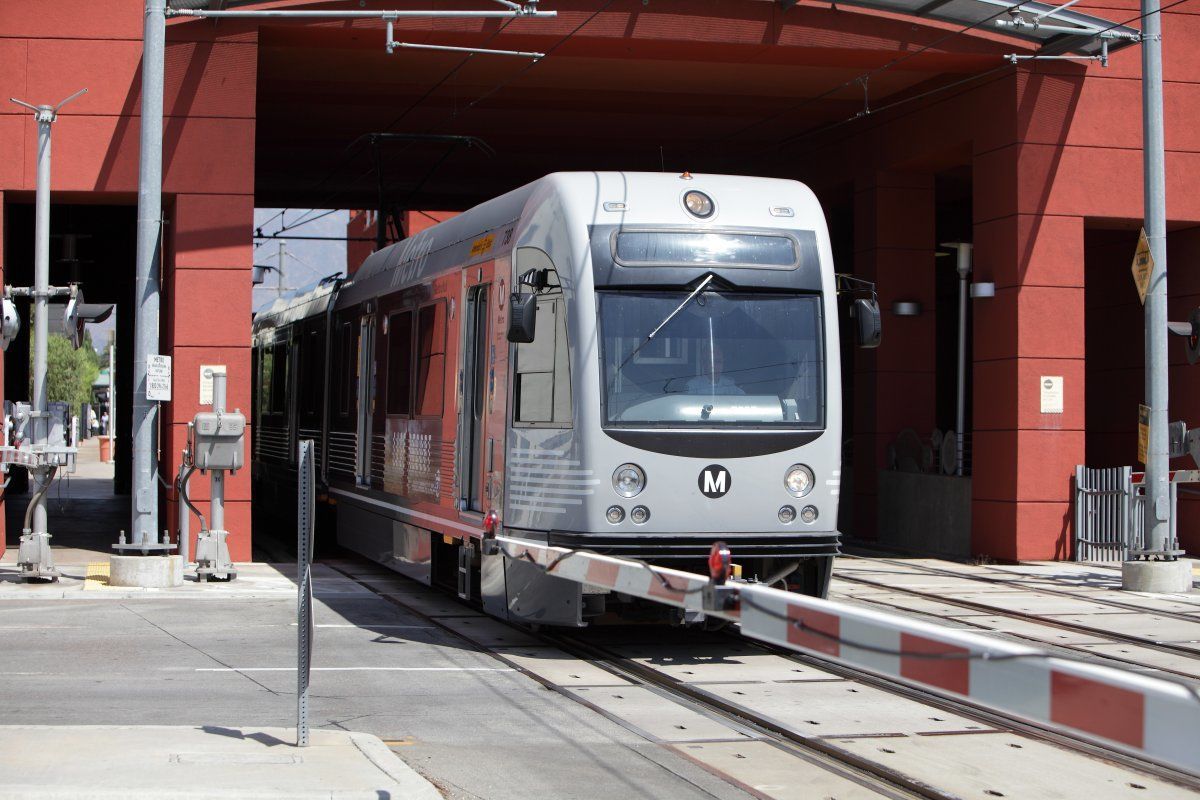 18. Castle Green
Old Town Pasadena even has its own castle. The Moorish and Spanish styled Castle Green is a 113 year old Nationally Registered Historic Monument and Officially Designated Pasadena Treasure located on Raymond and Green. You can see why this magnificent building of domes, arches, pillars, ballrooms and verandahs has been used as a film set throughout the years. It was once a grand luxury hotel and the social center of Pasadena, but is now a complex of private residences and venue for special events. They do open their doors on occasion, especially around the holidays, so poke in if you visit Old Town Pasadena at this time.