Ah, the Lone Star State. Even those living within its borders (heck, especially those living within its borders) will admit that the Texas holds a certain inimitable spot in the United States. It's got an independent history that somehow stands alone while simultaneously representing the ideal of the true American. Whatever you want to say about the people from Texas, they're an indelible part of the American fabric, and that's something to be grateful for. But all that unrivaled freedom combined with a famously pastoral outlook has given rise to some pretty strange laws hitting the books. Here are some of the weirdest.
1. Keep Your Knowledge At Home
There's a rule in the state of Texas that totally outlaws the Encyclopedia Britannica. Not for the reasons you're thinking — people in Texas (and outside Austin) do like to read from time to time. The reason is due to the Texas government's apparently fervent belief that making beer at home is bad for you. Since the Britannica contained a recipe for brewing beer, the state's elders deemed the entire book a nonstarter.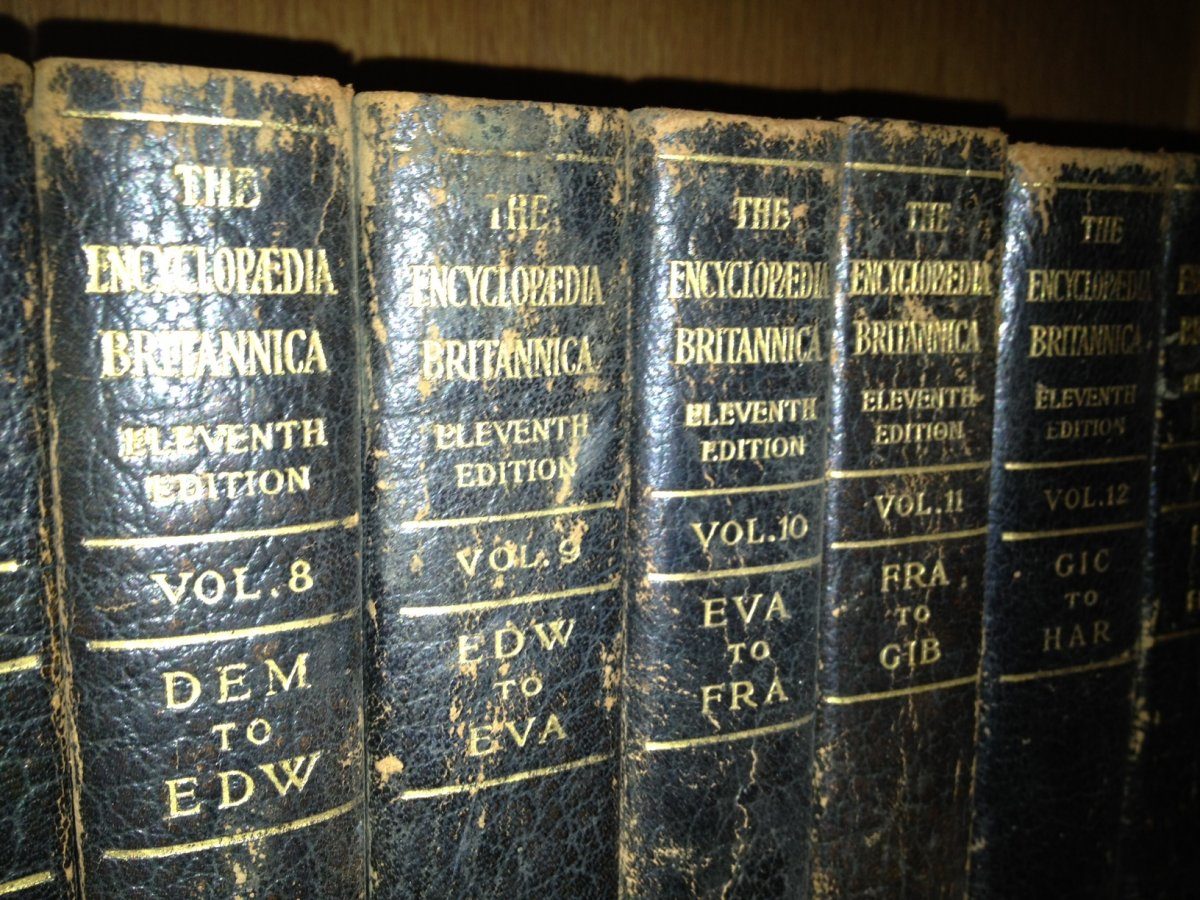 2. Monogamy is Serious
Never a state to condone frivolous dalliances, Texas once had a rule installed that made it possible for people to be legally married if they were introduced publicly as husband and wife three or more times. No word on whether that was once per social engagement or per individual couple. You'd hope it was the former.
3. It's Who You Know
In the small beach town of Galveston, Texas, it is one hundred percent legal to get completely drunk in a city park. Provided, of course, that you get permission from the resident director of parks and recreation before you start tossing them back. Here's hoping that the parks and rec boss is friendly, otherwise this one is just a cruel joke.
4. Watch Your Bean Intake in Port Arthur, Texas
There's actually a law on the books that says no obnoxious odors are to be emitted while inside an elevator. That can be pretty hard to achieve after some Tex-Mex meals.
5. The Open-Foot Policy
One city ordinance in Texas mandated that citizens were only able to walk bare foot in public if they purchased a special five dollar permit. Okay, this one actually seems like a decent idea; some people should really be much more considerate when it comes to wearing open-toed shoes, and it only seem reasonable that the government should install professional foot smellers to dictate the rules of decency.
6. The Locomotive Paradox
So here's how the law reads: "When two trains meet each other at a railroad crossing, each shall come to a full stop, and neither shall proceed until the other has gone." Just think about that. Logically speaking, there should be an ever-increasing pile of trains lining up nose to caboose in ever-building frustration somewhere in Texas … wonder where that is.
7. God-Fearers Only
Though it's likely (or maybe hopefully) not enforced that much anymore, there's a Texas law that starts out pretty well, saying, "No religious test shall ever be required as a qualification to any office, or public trust, in this State; nor shall any one be excluded from holding office on account of his religious sentiments." That's all well and good, until the law ends, "…provided he acknowledge the existence of a Supreme Being."
8. Keep It Clean
The town leaders of Abilene at one point put in place a rule that made it illegal to loiter anywhere inside the city's corporate limits "for the purpose of flirting or mashing." Okay, I don't honestly know what "mashing" is, but one thing is for sure, do not do a Google search for "mash". Sure, it starts out talking about potatoes and the like but it quickly descends into … look, just don't do it.
9. Animal Preservation
In Texas, they take their guns and their gun safety extremely seriously. Take, for instance, the rule that makes it illegal for hotel patrons to shoot and kill buffalo from the second story of a hotel. Which makes complete sense. Shooting firearms from anywhere other than the third story or higher is simply reckless.
10. Don't Milk It
Here's a Texas law that has a lot of merit. It is officially illegal to milk another person's cow in the Lone Star State. Keep that in mind if you get thirsty on a long drive.
11. The Tobacco Provision
There must have — at one point — been a very "neat" politician in El Paso, as the city once enacted a rule that stated public places of every sort, from churches and hotels to stores and bars, had to provide patrons with spittoons "of a kind and number to efficiently contain expectorations into them."
12. A Real Anti-Crime Bill
Okay, let's say I'm going to rob you. Run up, stick a gun in your face, and take your money. In Texas, I'm legally obligated to send you some kind of notice — either orally or in writing — at least 24 hours in advance of the time and date that I'm going to rob you. I guess that means committing any crime in Texas is an immediate double offense.
13. Uhh … This One
Okay, in Texas, it's still technically a misdemeanor offense to be a homosexual. Even though the Supreme Court has ruled that bans on same-sex marriage to be unconstitutional, Texas still challenges this. There isn't a statewide law banning LGBT discrimination. While the rest of the country and world progresses on this issue, Texas is still appallingly behind the times.
14. The Leather-bound Paradox
Located in beautiful Beaumont, Texas, Lamar University boasts a rigorous academic curriculum alongside a robust sports program that includes baseball, basketball, and football. Here's the thing, though, technically speaking, collegiate football isn't allowed at Lamar University. Better not tell the boosters.
15. Lounge, Then Drink
There's a rule in Texas that makes it illegal for someone to take more than three sips of beer before taking a seat. Likely a rule intended to keep saloons from over-crowding, it's a shame this one isn't more enforced. After all, who really wants to stand around while they drink? Standing is an amateur's game. So, while weird, you have to concede the incredible wisdom of this particular law.
16. No "Obscene Devices"
For some reason, in one major metropolitan area that will go unnamed (but it rhymes with Mallas), there are actually laws on the books that make it totally illegal for anyone to own a realistic female, you know, marital aide. Up until 2008, Section 43.21 of the Texas Penal Code specified that you weren't allowed to own six "obscene devices." How and why there was actually a public conversation about how women (and some dudes) get down is beyond me, but it's not exactly a far-fetched conversation to imagine in Texas.