Dallas, Texas may be known as an oil and ranching town, but it may surprise you with its other facets. Brimming with art, history, parkland and attractions, Dallas is a vibrant city to visit. The northern Texas city is one of the largest metropolitan areas in the nation, with a relatively young, hip and diverse population. If you are heading to the Lone Star State, be sure to check out the following things to see and do in Dallas.
1. Dallas Museum of Art
Founded in 1903, the Dallas Museum of Art features an extraordinary collection. Its bounty ranges from ancient Mediterranean art to contemporary art. If you're looking for a culture fix, you don't want to miss out on this popular Dallas attraction. Be sure to find out about special exhibits when you're in town.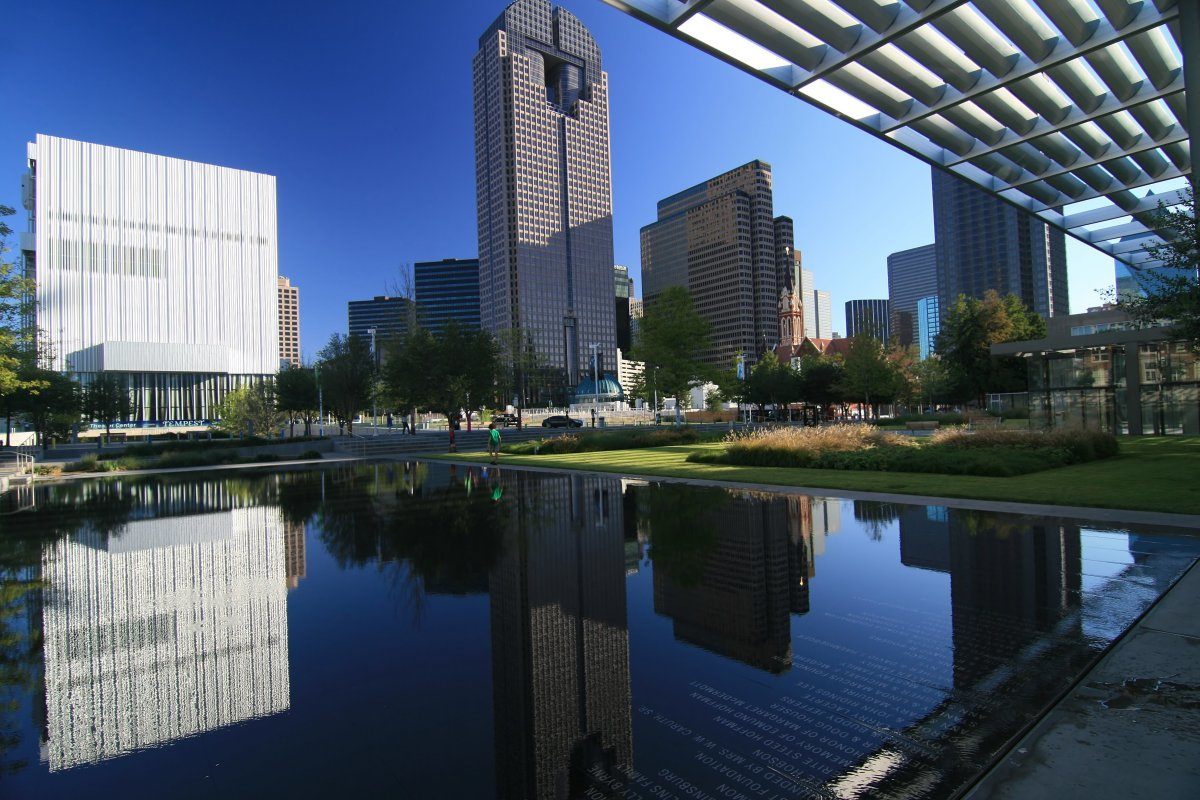 2. Dallas Arboretum & Botanical Gardens
Situated on 22 acres, the Dallas Arboretum & Botanical Gardens is a spectacular sanctuary that showcases botanical exhibits throughout the year. Ideal for anyone who enjoys gardens, the venue also offers activities for children and nature enthusiasts of all ages. If you want to enjoy an outdoor attraction when visiting Dallas, this is the ideal place to visit.
3. Dallas World Aquarium
Located in the West End Historic District of the city, the Dallas World Aquarium features captivating exhibits like its renowned Orinoco Rainforest attraction. Visitors will witness creatures like poison dart frogs, tamarins, electric eels and crocodiles. Other major attractions include the conservation-focused South Africa and Borneo exhibits, so there's more than just aquatic wonders to inspire you here.
4. White Rock Lake Park
If you want to enjoy some bird watching or host a picnic for family and friends, White Rock State Park is a great place to check out. You can hike, bike, kayak or jog while enjoying the lush scenery of the grounds. Fishing is also a popular activity here.
5. Pioneer Plaza
Located in downtown Dallas, Pioneer Plaza is a large public park and popular tourist destination. The park famously features a large bronze sculpture of a cattle drive as an homage to the city's cowboy heritage. Each steer measures more than six feet in height. It's a distinctively Dallas place to come and take a selfies for your Facebook.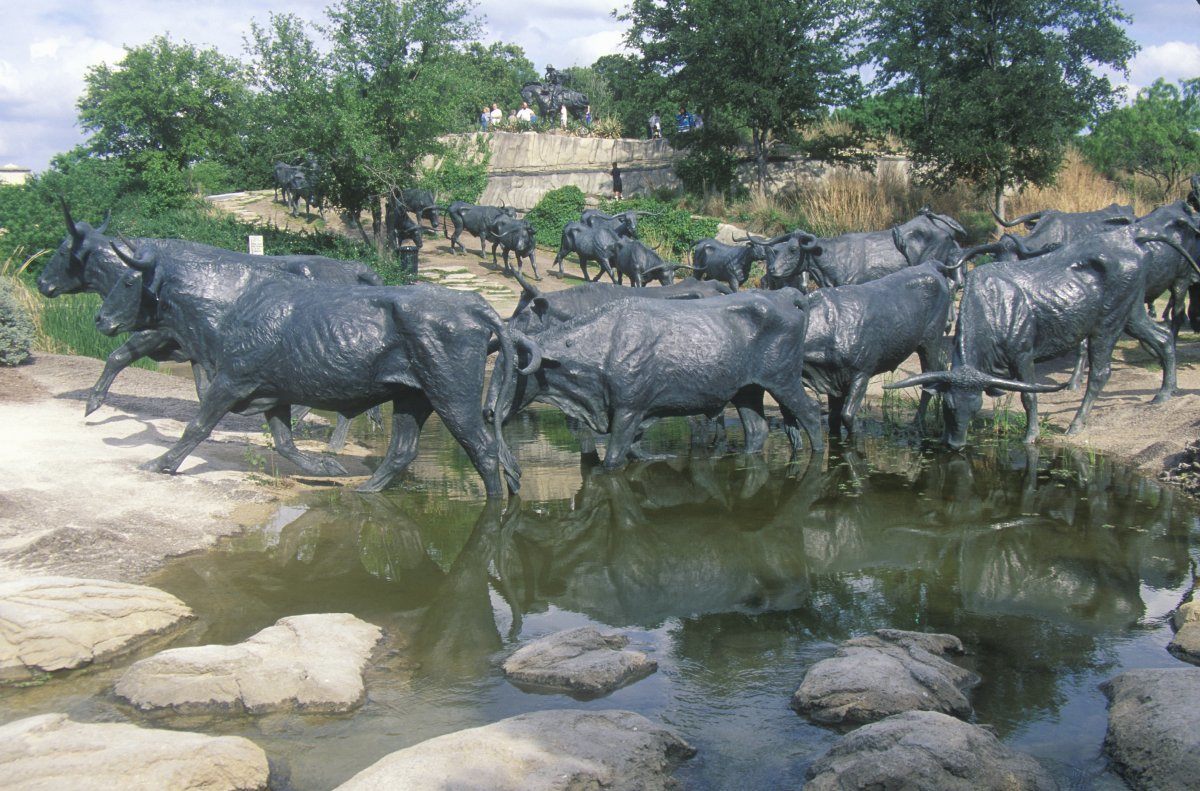 6. Crow Collection of Asian Art
Featuring art from countries like Japan, China, and other Asian nations, the Crow Collection of Asian Art is a celebrated venue for oriental art lovers. The diverse works are both intricate and beautiful. With its Zen-like atmosphere, the center is a lovely place to explore alone or with friends.
7. Perot Museum of Nature and Science
If you're into dinosaurs and fossils, you don't want to miss the opportunity to see this museum. With its wide array of interactive exhibits, 3-D films and state-of-the-art simulation displays, the museum is an educational pleasure for people of all ages. Devoted to both natural history and its investigation, this museum is one of the coolest things to see and do in Dallas.
8. Fossil Rim Wildlife Center
Fossil Rim Wildlife Center is an endangered species center. Located near Glen Rose, the center is home to an amazing array of animals like black rhinos, cheetahs and even blue wildebeests. Visitors can experience both guided and self-led tours through the facilities. For an added adventurous touch, they even offer some overnight safari camps.
9. Old Red Museum
The Old Red Museum celebrates Dallas's history and heritage. With something new to discover all the time, the Old Red Museum is located in an historic clock tower building that dates back to 1892. If you want to get an overview on Dallas history, this is the perfect place to start.
10. Texas Discovery Gardens
Texas Discovery Gardens is an urban oasis that features native plants and a unique butterfly house. The Shakespeare Garden and wildlife pond are particularly popular attractions. Why not plan a picnic with family and friends on the beautiful grounds.
11. Fountain Place
Fountain Place is an extraordinary Dallas skyscraper that features a stunning array of fountains. As a unique architectural attraction, you won't want to miss this site. If you sign up for a tour of the city, this landmark skyscraper is sure to be included as one of the must-see stops.
12. Nasher Sculpture Center
With more than 300 sculptures produced by some of the last century's leading artists, the Nasher Sculpture Center is a world renowned attraction in Dallas. The museum features sculptures and installations by celebrated artists like Rodin, Picasso, Matisse, and Calder. If you are a fan of modern and contemporary art, don't miss this funky, spectacular collection.
13. Frontiers Flight Museum
If you or someone in the family enjoys airplanes, Frontiers Flight Museum is an outstanding venue that showcases aircraft from the 1920s and 1930s as well as modern jets. You'll see planes from World War II as well as rocket-age artifacts. A family-friendly venue, this museum makes a fun day's outing if you're planning a visit to Dallas.
14. Dallas Zoo
Dallas is home to an excellent zoo that can fill your day with wonder. Situated on 106 acres, the zoo is the largest in Texas. Visitors will meet a diverse array of animals like giraffes, elephants, cheetahs, red kangaroos, chimpanzees and gorillas. Special programs, zoo-keeper encounters and training demonstrations add to the thrill.
15. Sixth Floor Museum at Dealey Plaza
History buffs might want to check out this museum which marks the site (formerly known as the Texas School Book Repository) from which President Kennedy was shot. The exhibit chronicles the assassination and the legacy of JFK in a respectful, educational manner. Those of us who remember that fateful day will consider this one of "the" things to see and do in Dallas.
16. AT&T Stadium Dallas Cowboys Game
Dallas is a city of sports fanatics, so you must check out a Cowboys game at the AT&T Stadium if you want to experience high decibel enthusiasm. Beyond football and its famous cheerleaders, the stadium itself is worthy of a tour. It's the world's largest domed structure, an art museum and a classroom with a wide range of special programs.