Mardi Gras is a fun way to experience New Orleans and is a must do at some for every party-loving traveler, but it's not the only way to see the town. In fact, visiting New Orleans when it isn't Mardi Gras can give you the freedom to really soak up more of the local culture, flavors and sights. Here are some of the best things to see and do in this lively city beyond the Mardi Gras hooplah.
1. Eat Calas
Calas are a traditional New Orleans breakfast food that are pretty much guaranteed to put a pep in your step. They are essentially rice beignets, a rice fritter that's coated in a sugary egg wash, deep fried, and then dusted with powdered sugar and served with coffee. In addition to being extremely delicious, they have a lot of history attached to them. In the 1760s, slaves in Louisiana were given the opportunity to buy their freedom, and for many, making and selling calas was the way they achieved that.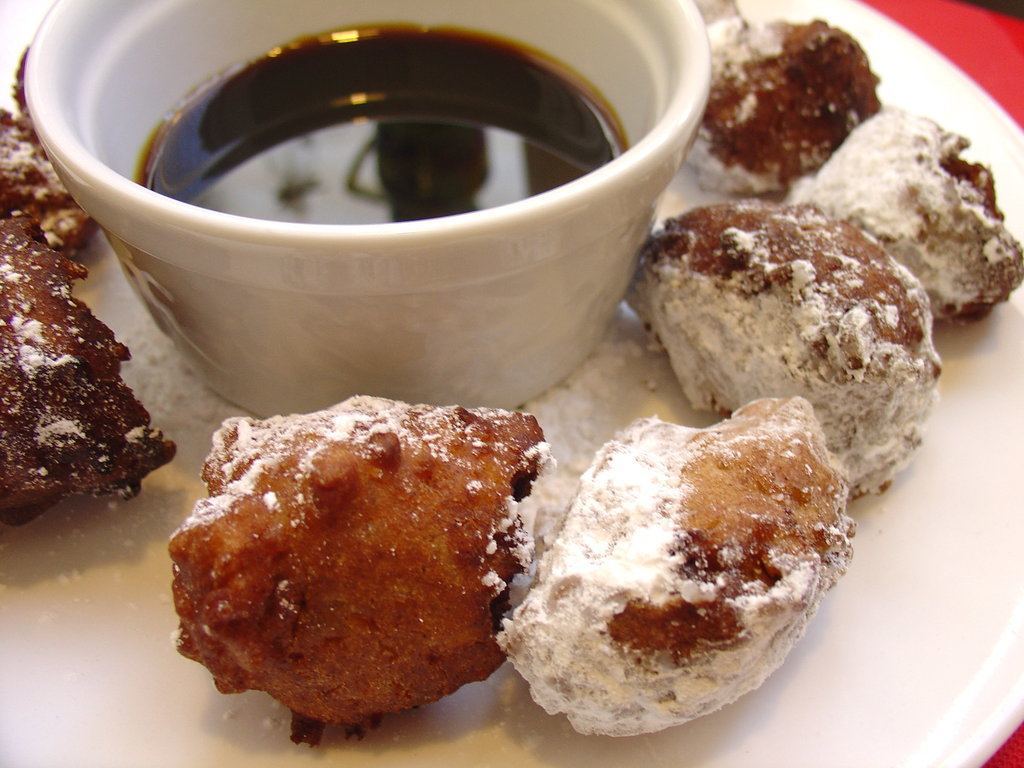 2. Visit the Voodoo Museum
New Orleans is big on the mystical side of life and voodoo has been a part of the culture since the 1700s. The New Orleans Historic Voodoo Museum educates on the influence voodoo has had on the region's culture, as well as shares information of the traditions, legends, and all around mysteries that surround it. Naturally you'll also get the chance to check out some voodoo dolls, although we wouldn't suggest necessarily trying one out! What we would suggest is getting a gris-gris, which is a voodoo amulet that is supposed to protect the wearer from evil and bring good luck.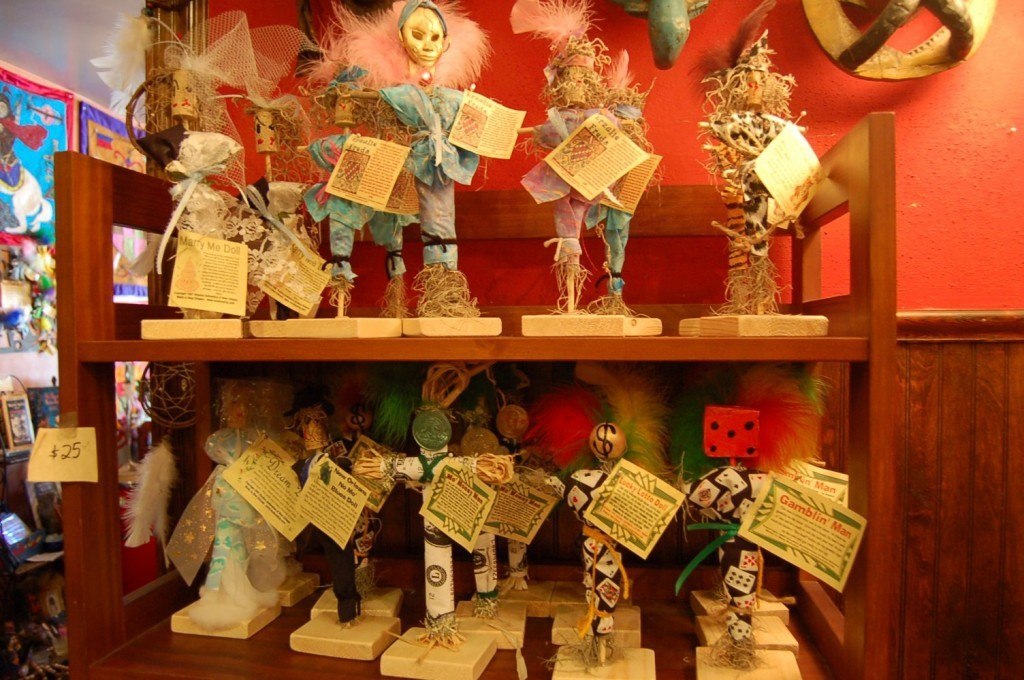 3. Go to a Jazz Brunch
Music is a huge part of the life force in New Orleans, and on Sunday's some restaurants do jazz brunches where you get to eat, drink and enjoy the sounds of a big brass band. There are really endless options to choose from, some more formal than others. It's customary to dress up for the occasion, depending on where you go, so find out the dress code before you show up too casually. Many of the jazz brunches offer a prix fixe menu on Sundays for the event and offer traditional food like gumbo, jambalaya or a fish dish.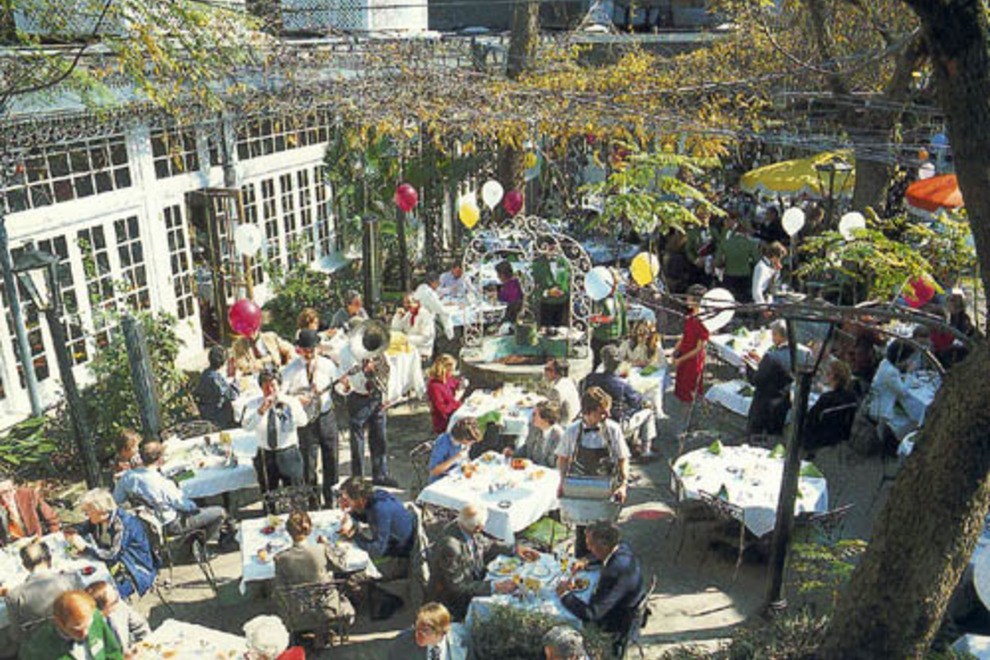 4. Visit the Warehouse District
The Warehouse District of New Orleans is an arts community that contains a few different museums. The most well known museum in the area is the Contemporary Arts Center. Additionally you will also find the Ogden Museum of Southern Art, the National World War II Museum, and the Louisiana Children's Museum. The area also has some amazing restaurants to hit after working up an appetite walking around the exhibits all day including, Emeril Lagasse's first restaurant Emeril's New Orleans.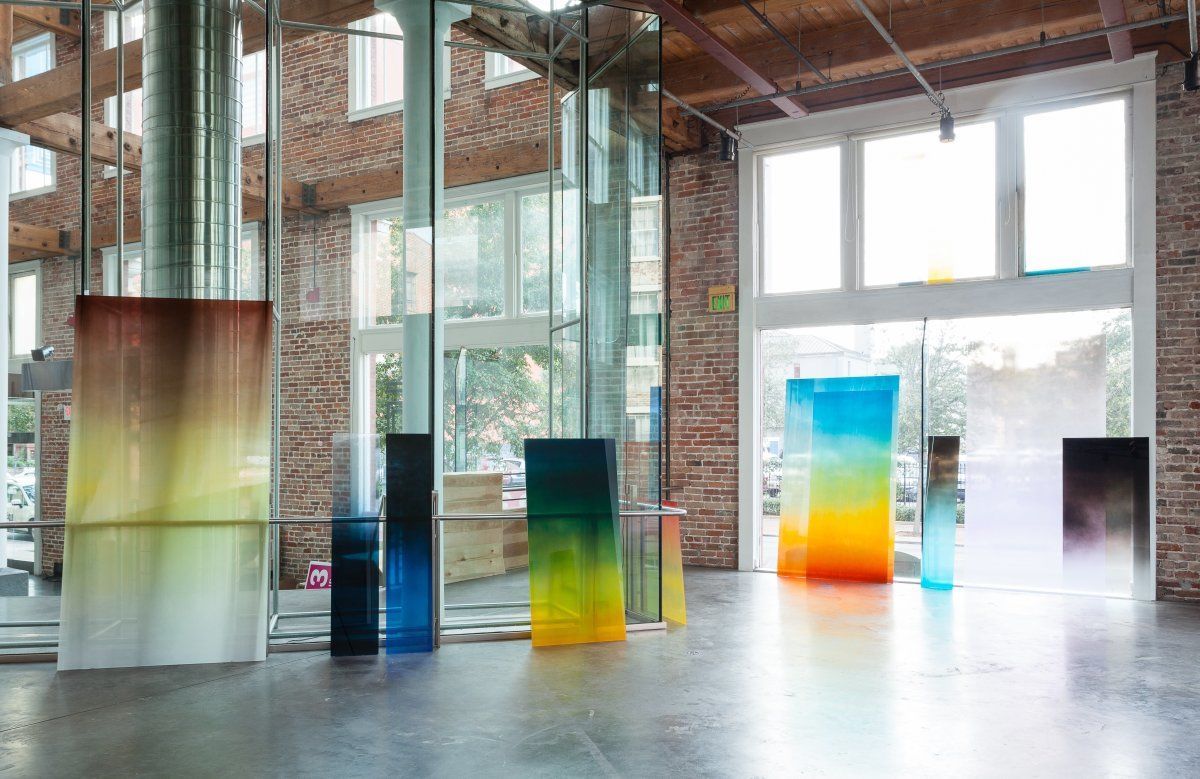 5. Take a Katrina Tour
Taking a Katrina tour might not be the most uplifting thing you can imagine doing on a vacation, but it is a powerful way to get to know the town and even give your own life some perspective. Many homes and lives were literally upturned in the wake of the disaster and it's pretty hard to imagine the scope of it without seeing it first hand. Knowledgeable guides take groups through the area on buses to explain exactly what went down during the tragedy, as well as what been done (and what hasn't) as far as restoration goes.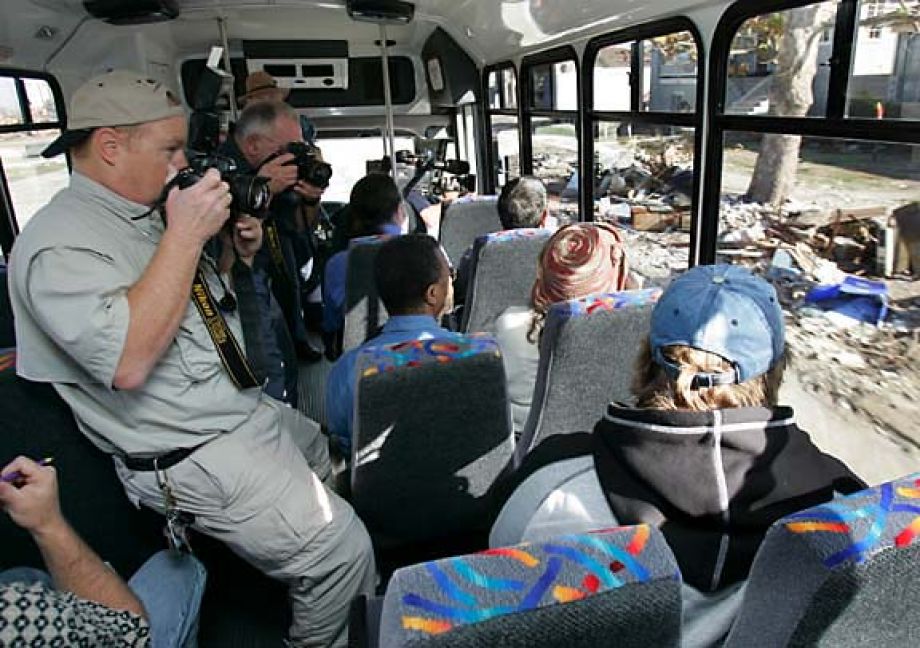 6. Learn to Cook
At the New Orleans Cooking Experience you can actually learn to make some of your favorite local cajun and creole dishes so you can try them when you get home. (Don't forget to stop by any local grocery store for all kinds of amazing and unique spices as well.) Classes start at $165 per person for the half day courses and include personalized instruction in the residential-style kitchen, wine to drink while you learn (always helps), a tour of the house, and a dinner party at the end of it with all the new friends you just made.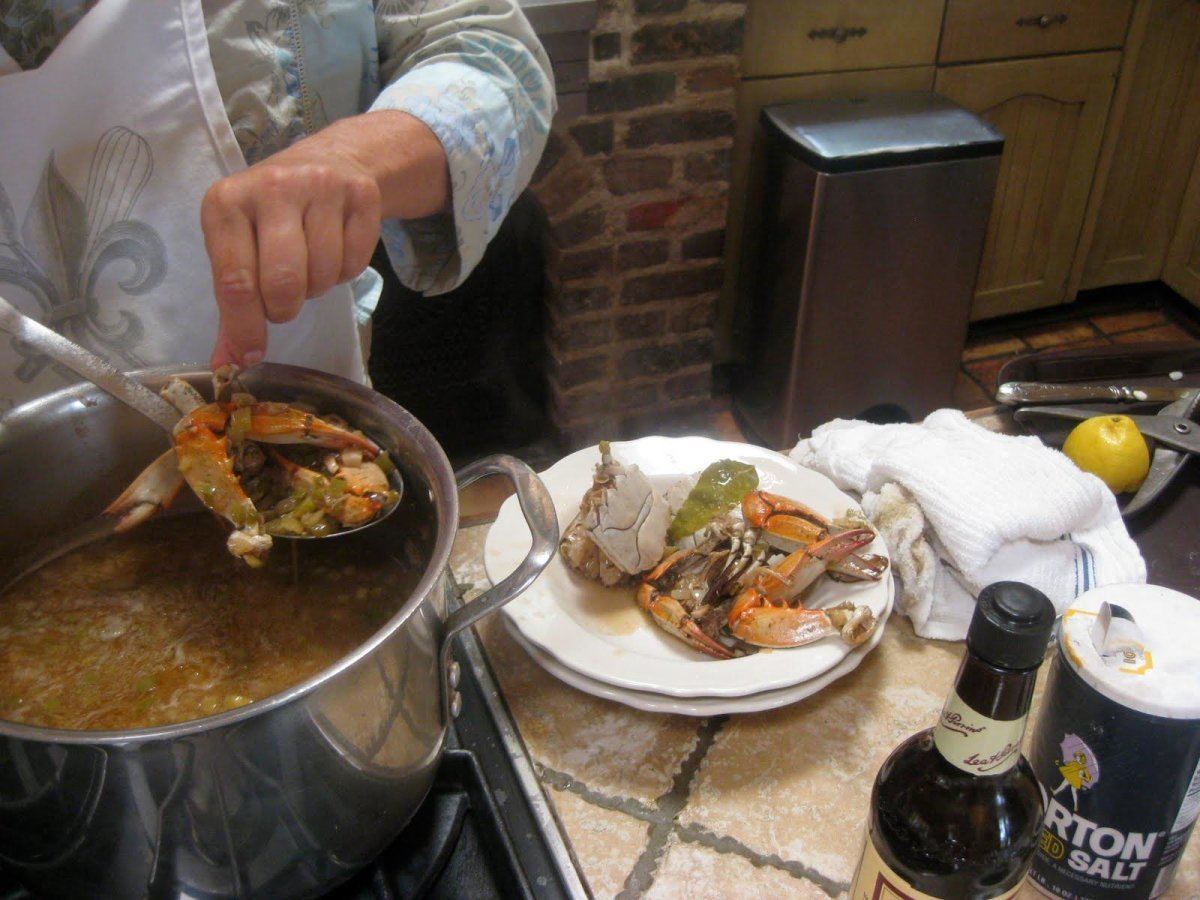 7. Ride the Steamboat
For even more close up view of the Mississippi River you can actually go on a steamboat ride. There is a single authentic steamboat in town called the Natchez and you can book two-hour rides daily and year round, day or night. The Natchez offers both dinner cruises and daytime cruises, both of which are infused with jazz. They serve food and drinks on the boat, and you can also visit the steam room on board if you want to see how things work.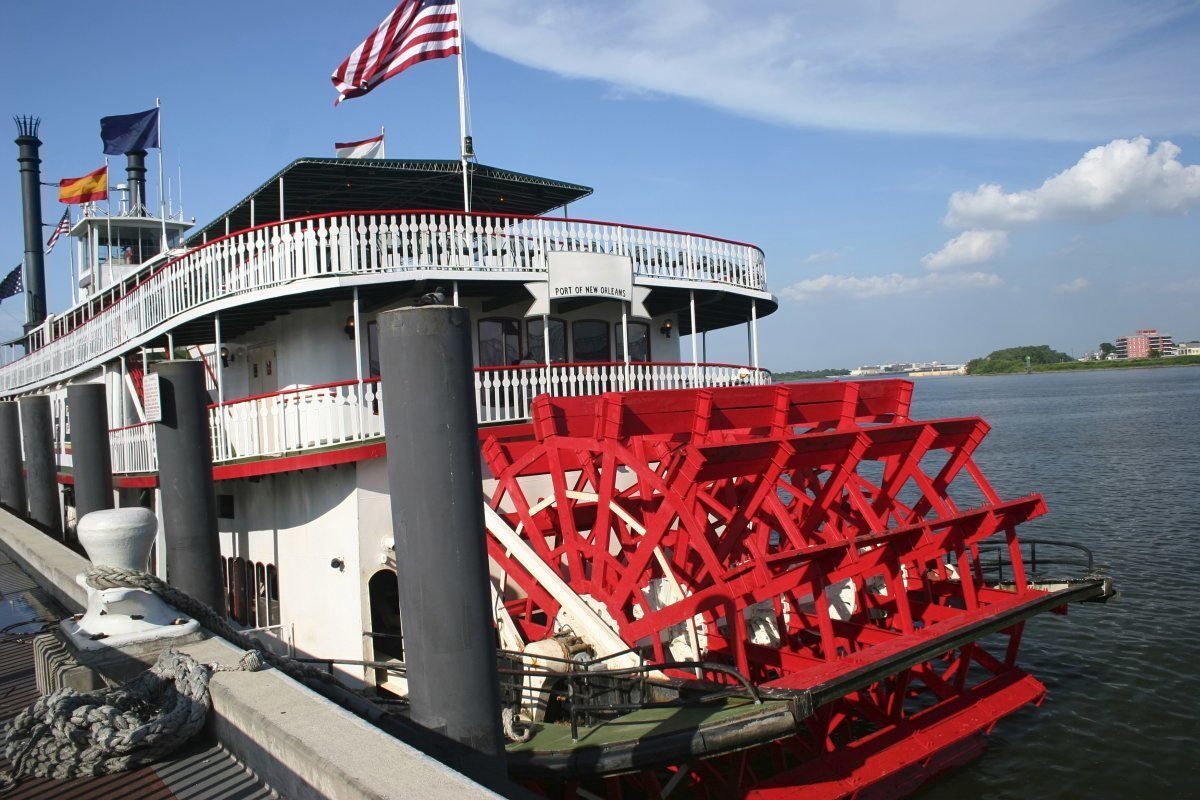 8. Drink a Sazerac
The Sazerac is the official alcoholic beverage of New Orleans, so it's pretty much mandatory to try one out. The drink is made from rye whiskey, bitters, sugar, absinthe or pastis, and a lemon twist. Sazeracs were originally made with cognac thanks to the town's French roots, so it you're interested you can try it both ways and see which you prefer. Sure you can get the drink outside of New Orleans, but there's something special about sipping on one from the lobby of the older historic hotels around town.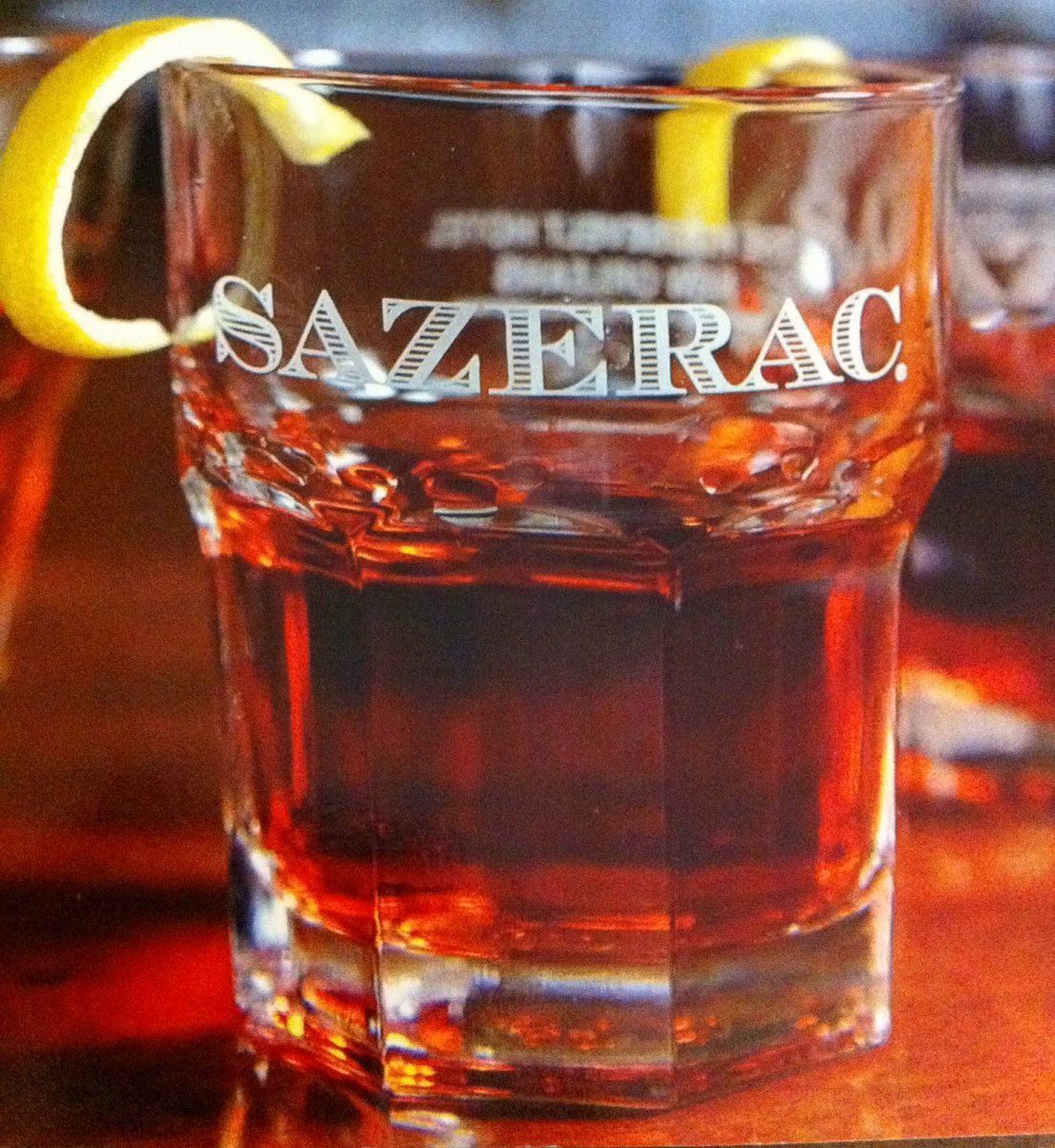 9. Collect Some Art From Dr. Bob
If you feel like taking a piece of New Orleans home with you, some art by Dr. Bob is a great way to do it. Dr. Bob creates funky folk art that is not only popular around town and with collectors across the country, but even celebrities like Mariah Carey, Matthew McConaughey, Ellen DeGeneres and Emmylou Harris are big fans. He is particularly known for his "Be Nice Or Leave" signs, of which he sells 2,000 each year. He actually started selling them because his own got stolen so many times.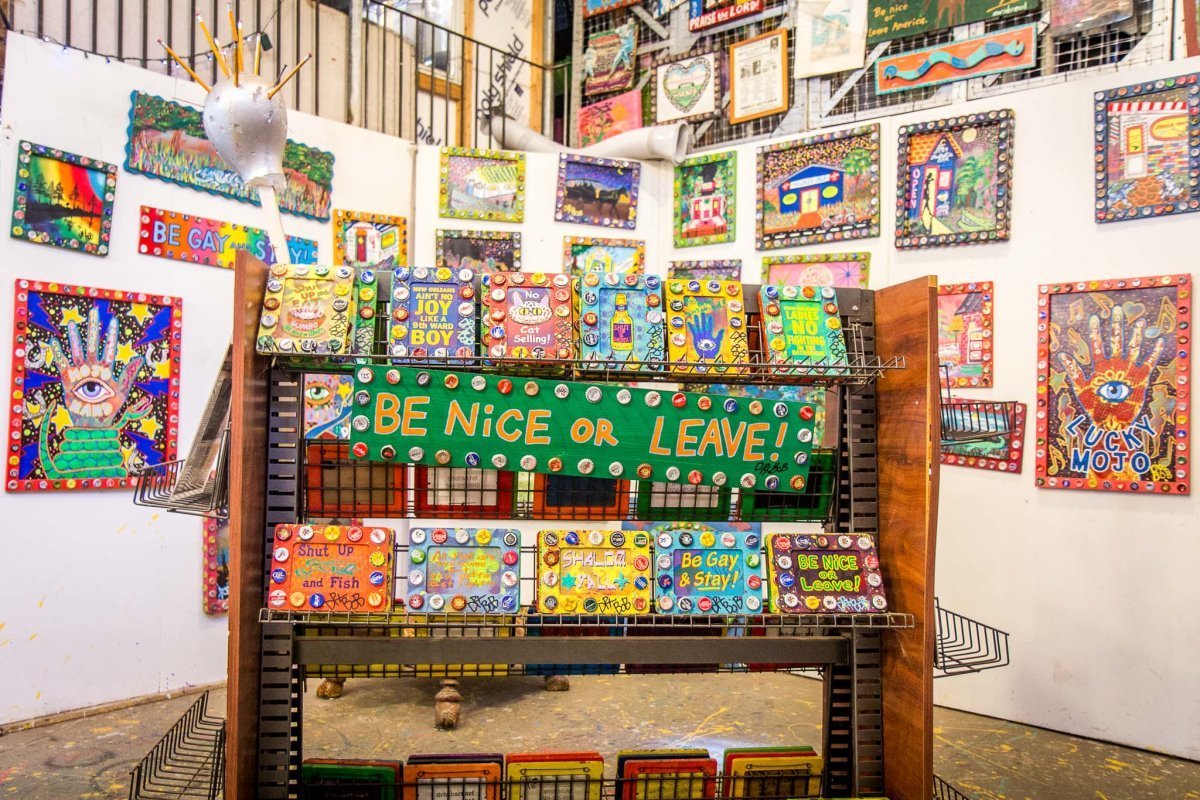 10. Check Out Arnaud's Costume Museum
Germaine Cazenave Wells was the heiress to Arnaud's Restaurant in the historic French Quarter of New Orleans, and she was also the reigned queen of over 20 Mardi Gras balls. You can imagine being so popular requires quite a lot of fabulous gowns. Today there's a small museum attached to the restaurant that you can walk through to look at the extravagant outfits. It gives in an interesting insight into the culture of the town and also an element of quirk to an otherwise elegant dining experience.
11. Take a Carriage Tour
If you don't want to explore the French Quarter by foot, you always have the option of doing it via carriage. For many years, horse and carriage was the only way to get around the city, and while that's changed it's still fun and oh so authentic. These days, the carriages are drawn by mules and they can literally just be waved down even if you haven't made a reservation. They can also be rented out for parties or events so if you are with a group, you can basically charter yourself a carriage ride to go bar hopping.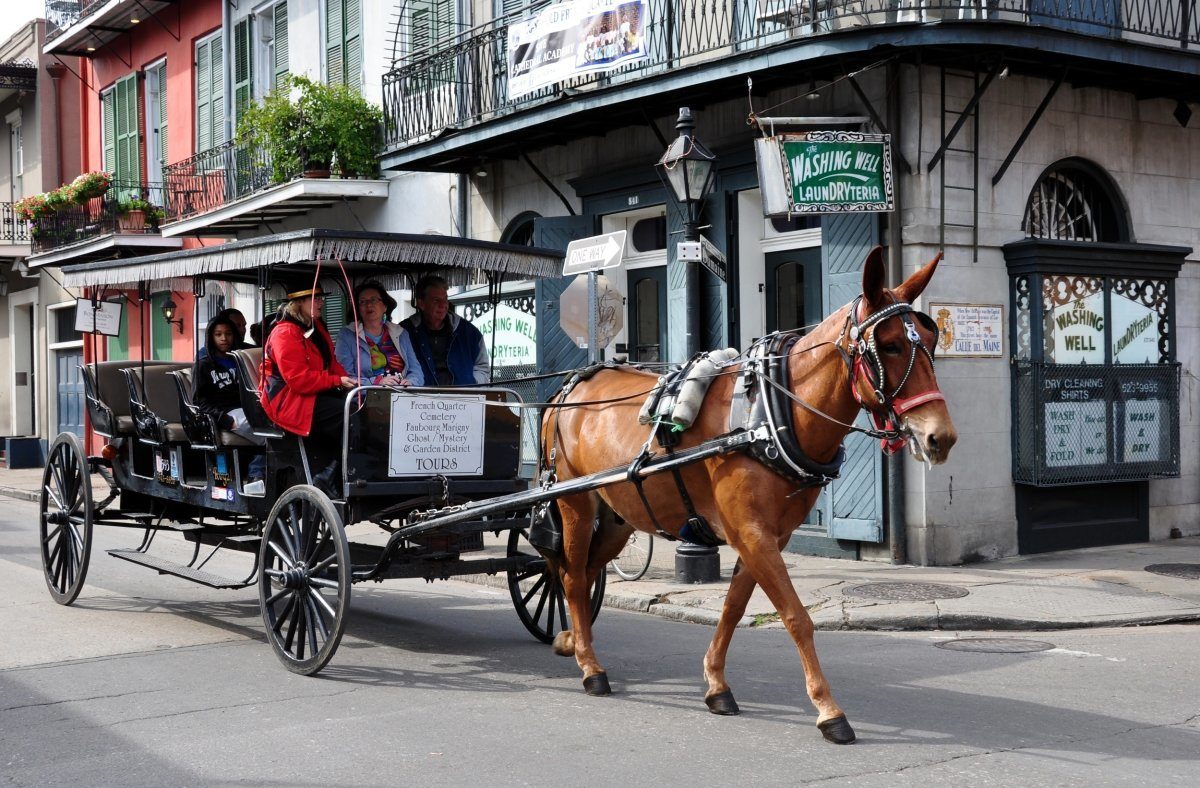 12. Watch the Water
The Mississippi river is a pretty amazing sight, and there are a few different spots in the city where it's totally appropriate just to sit and stare at the water rolling by. One such place is the "The Fly" at Audubon Park which is located right by the zoo. The Fly is basically fields of greenery that provides you with a very close view of the river. It's perfect for picnicking if the weather cooperates.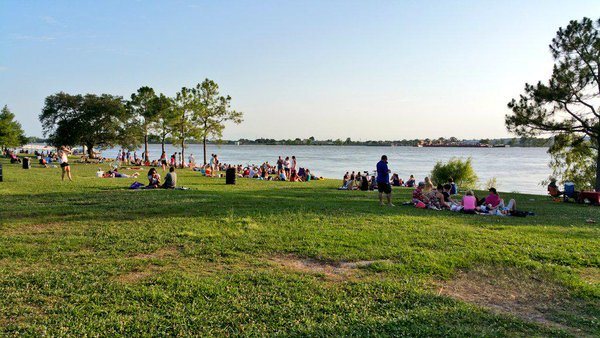 13. Visit the Old Ursuline Convent
The Old Ursuline Convent is the oldest building on the Mississippi river and dates back to 1752. It is also the oldest example of the French colonial period in the United States. Over the years the building has been an orphanage, makeshift hospital and residence hall for local bishops. Touring the heritage building will show you a hand-crafted cypress staircase, the Archdiocesan archives, religious statues, and a beautiful herb garden.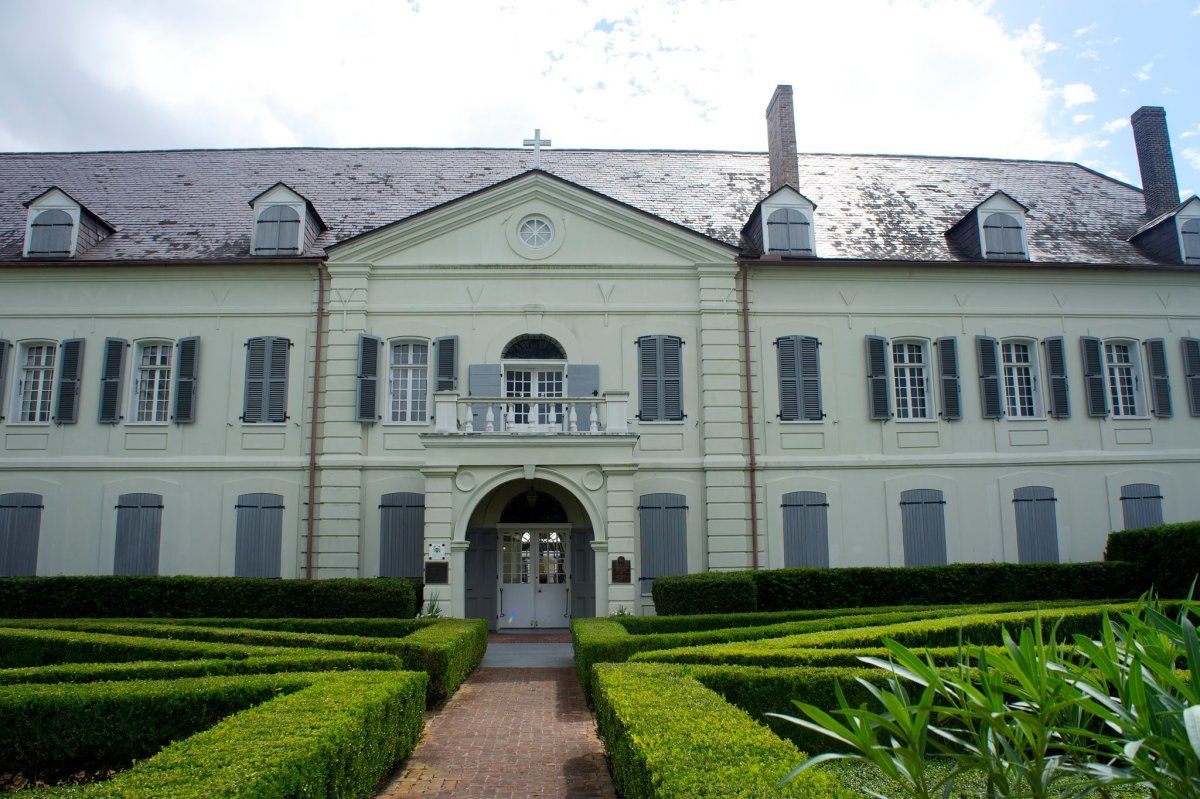 14. Check Out the Louisiana Swamp Exhibit
At the Audubon zoo there is a Louisiana swamp exhibit which is a great place to learn about the swampland and the relationships between the animals and the people who reside in this ecosystem. They teach about conservation practices within the swamp region. Until the 1940s, people in Louisiana pretty much relied on resources gleaned from the swamp. The Cajun people traditionally only caught what they could eat. You can even watch alligator feedings at the exhibit. Just imagine those powerful things running wild in your backyard!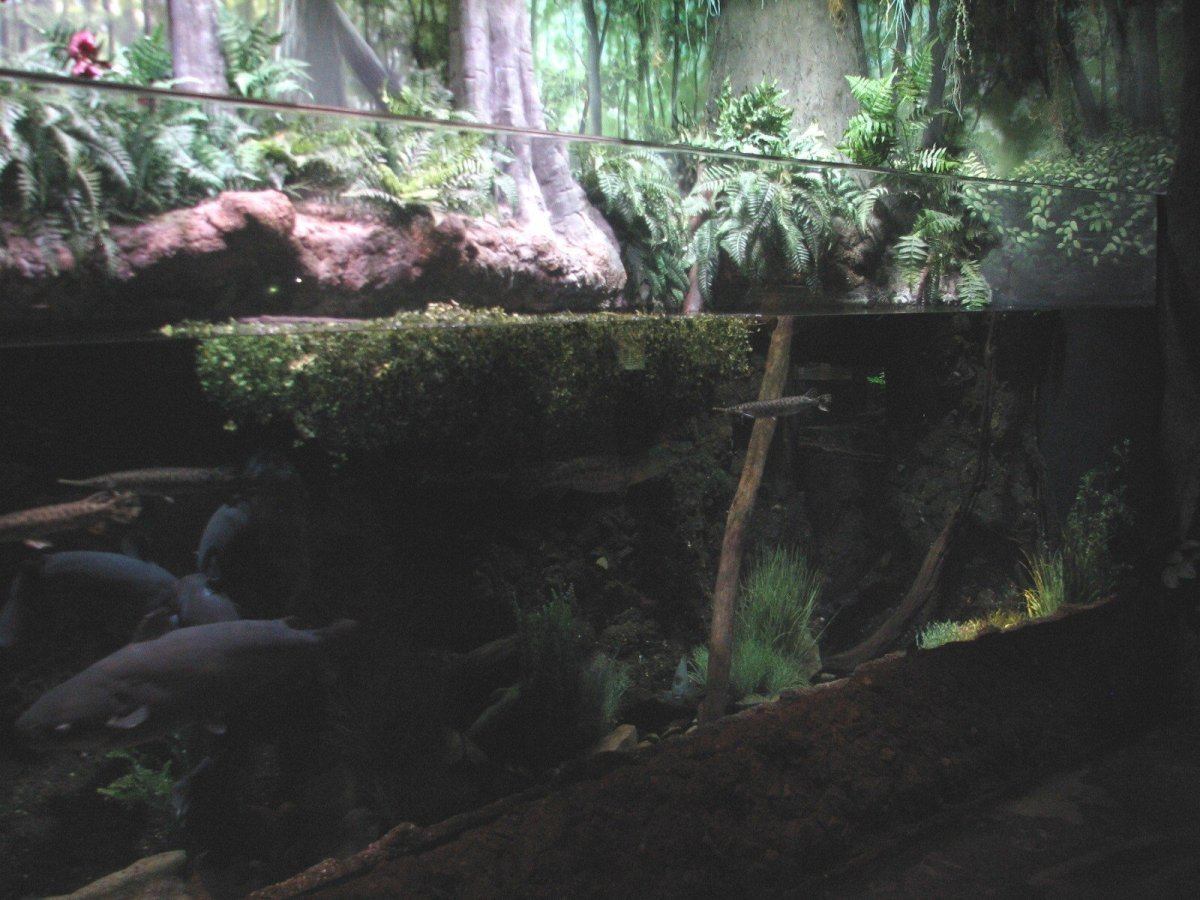 15. Take a Literary Tour
Many a famous writer penned novels in New Orleans, and there are a few different companies that provide walking tours of the city that focus on its rich literary history. Writers who wrote books in New Orleans include Tennessee Williams, Truman Capote, Ann Rice and Eudora Welty. In addition to learning a lot, you will also stroll past plenty of used bookstores in the French Quarter which are awesome for stumbling upon a treasure or two. It may not sound as wild as Mardi Gras, but for some of us, it doesn't get any better than sitting in a cafe with a good book.