Throughout time, man has linked geological wonders with mystical phenomena. Some of these extraordinary locations are said to heal the body, enlighten the mind or inspire the soul. Whether you believe in the spiritual realm or not, these legendary landmarks are seeped in history, culture and ancient lore – and most are just plain gorgeous. America has its fair share of such wondrous places, many a part of Native mythology. Here are 15 sacred sites in the States that are worth checking out.
1. Cathedral Rock, Sedona, Arizona
The entire area around Sedona is considered a spiritual mecca for New Age believers. Cathedral Rock, in particular, is said to be a "power vortex" of magnetic energy that can lift moods and change perspectives. Alternative healers and "sensitive" people swear by the mystical powers of these red rocks. Whether you buy this or not, it makes for stunning views and breathtaking hikes, and that's enough of a reason to visit. The rusty hues show off particularly well in the dawn and dusk light.
2. Bighorn Medicine Wheel, Wyoming
There are several Native medicine wheels throughout the American West, but this one in Wyoming is the most significant. It's about 700 years old and its formation is intricately aligned with the stars. The Crow tribe has used it for rituals, ceremonies and vision quests for centuries. They come here to give thanks for creation, to ask for healing and to pray for wisdom. New Age pilgrims also flock to Bighorn Medicine Wheel to bask in its energy, much to the chagrin of the locals who'd rather they didn't usurp their sacred site.
3. Mount Denali, Alaska
Otherwise known as Mount McKinley, Denali (which means "high one") is the highest peak in North America, standing a majestic 20,320 feet tall. It's not surprising that this impressive vertical rise was considered sacred to the Native people long before Washington D.C. was on the map. According to legend, Sa the sun shaman lives on the mountain, and he is the master of life. Today, it is one of the sought-after peaks to conquer for serious mountaineers.
4. Chaco Canyon, New Mexico
This National Historical Park was the thriving center of Chacoan culture a thousand years ago. It was a gathering place where various Native clans converged to share ceremonies, traditions and knowledge. There are ruins of great houses that were oriented to solar and lunar directions. The area is flanked by astronomical markers, sacred mountains, spiritual mesas and meaningful shrines that are still significant to the Hopi and Pueblo descendants today. It is fascinating to learn about this ancient culture through the park's campfire talks and night sky programs. The region's hiking and biking trails are also fun to explore.
5. Mount Kilauea, Hawaii
This is the most active volcano in the Hawaiian islands, maybe even on earth. The name Kilauea aptly means "spewing" in the local language as it has been erupting for quite some time now. Like the island chain's other volcanoes, this one is considered sacred by the Hawaiian people. In their mythology, Kīlauea's Halemaumau Crater is the body and home of Pele, goddess of fire, lightning, wind and volcanoes. It is now a World Heritage Site and a major tourist draw. You can visit a museum at the edge of the Kīlauea caldera and an observation deck over the Halemaumau Crater.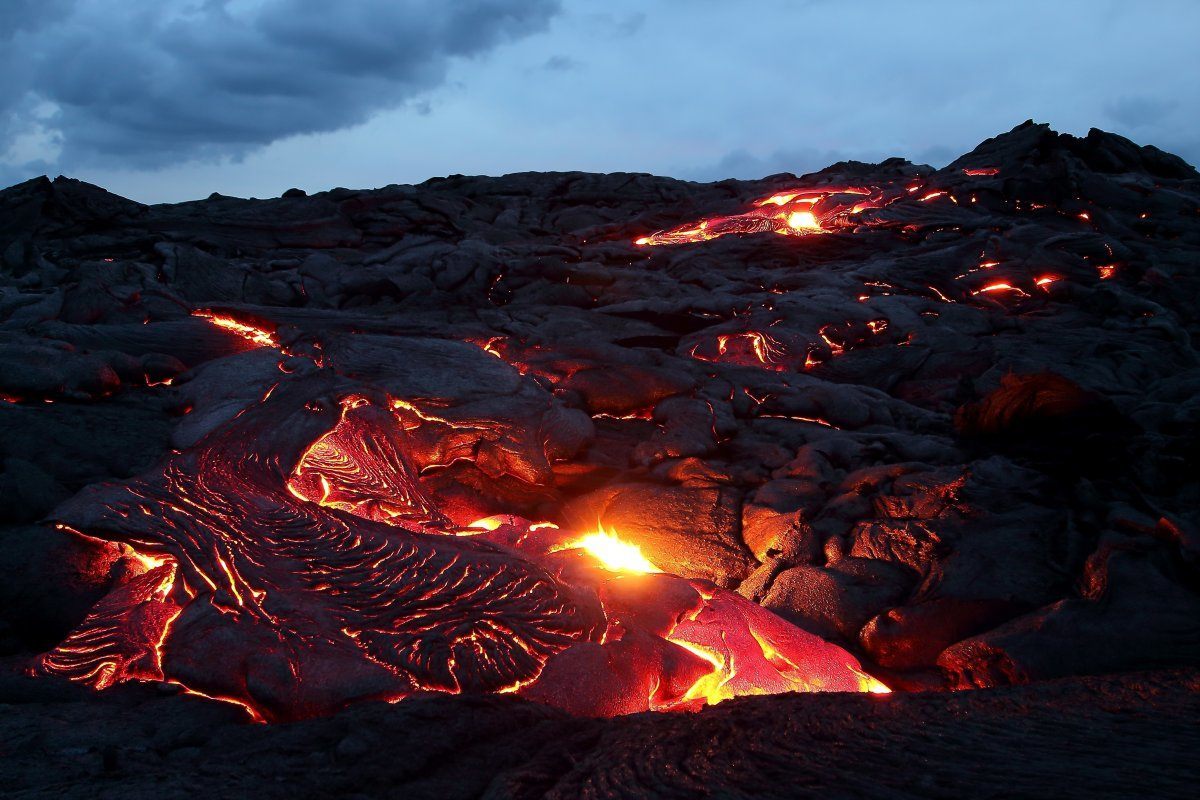 6. Ringing Rocks, Pennsylvania
There's something strange about the rocks in this Pennsylvanian park. When you hit them with a hammer, it sounds more like a hollow metal pipe than a stone. Furthermore, this field of boulders lies midway up a hill, so were not placed there by an avalanche, nor is there any evidence of glacial activity in the area. So how did they get there, and why to they ring? Various geological theories have been proposed, involving meteorites, comets and magnetic fields. Several supernatural possibilities have also been suggested, making this site popular with those who believe in the paranormal.
7. Devil's Tower, Wyoming
This natural National Monument is one of the most prominent features in the American West, protruding 5000 feet from the prairie like a lone sentinel. With countless parallel cracks, it is considered one of the best crack climbing spots on the continent. However, it is also a sacred site to the Kiowa, Cheyenne and Lakota tribes, entrenched in various folklore legends involving bears and buffalo. The Native American people consider climbing the Devil's Tower to be a desecration of their sacred landmark, and various legal battles have been fought over this issue. You might want to stick to photographing rather than climbing this one, just to be respectful.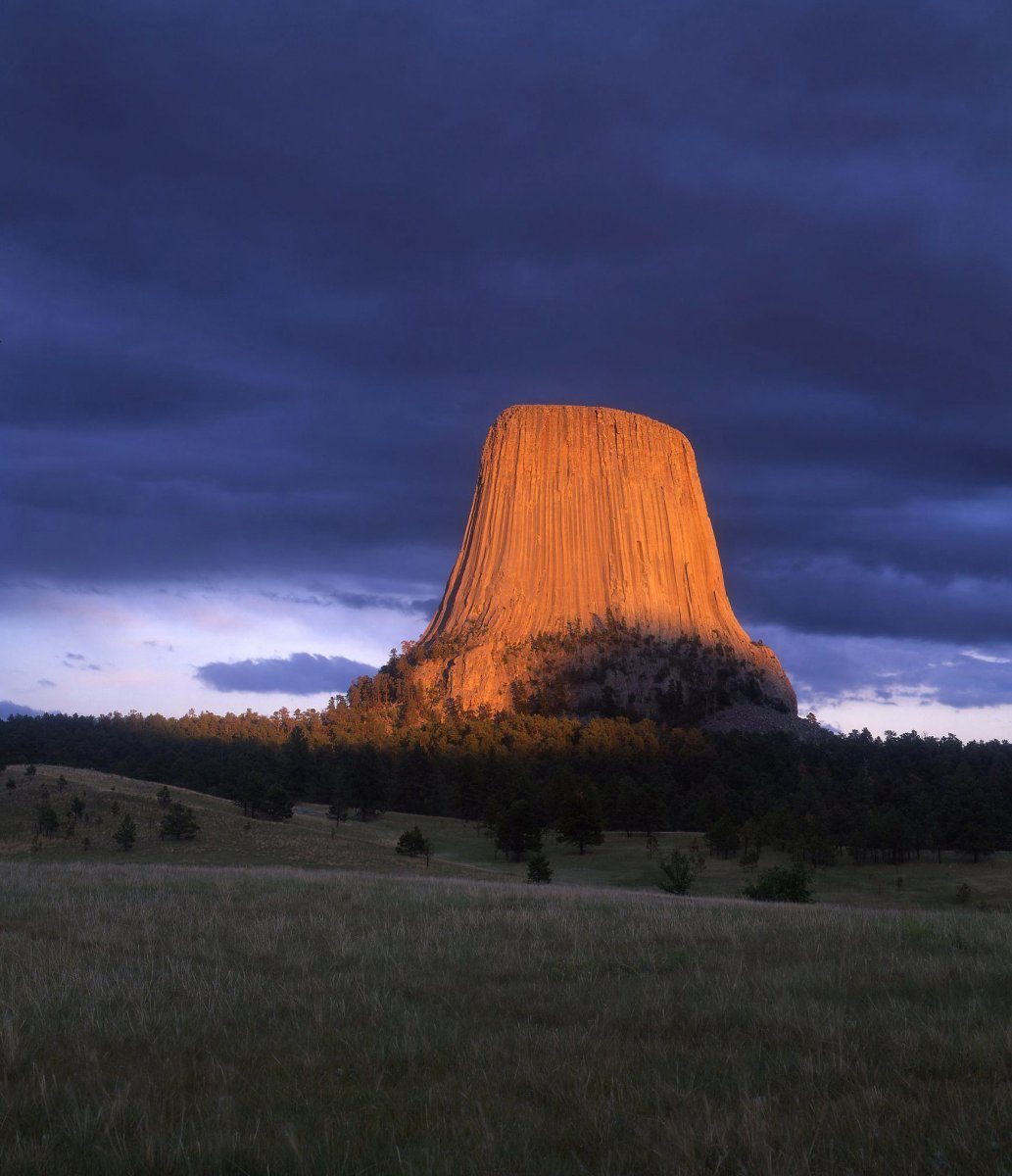 8. White Sands, New Mexico
White Sands is an appropriately named National Monument of gypsum dunes not far from New Mexico's military testing zone. The first atomic bomb was detonated 60 miles from here. Don't let that dissuade you from visiting, though, as it's a fascinating landscape unlike anywhere else in the country. The rippled mounds of pure white sand reflect rather than absorb the sun's heat, so it's cool to the touch. It almost seems like endless snow in the desert. Visitors describe an overwhelming sense of peace and stillness while immersed in this desolate area. Although officially denied, hundreds of UFO's have apparently been sighted at White Sands during the past few decades. The dunes have also been a fabled site for Native Indian and Mesoamerican vision quests for centuries.
9. Crater Lake, Oregon
The clear blue of the water and sheer cliffs surrounding this caldera lake are truly mesmerizing. It's no surprise this spectacular scene has featured prominently in local legends. The Native American Klamath tribe consider the lake to be the sacred scene of a battle between the sky god Skell and Llao, god of the underworld. It is the deepest lake in the United States, filled only by snow and rainwater, as no rivers flow here. Wizard Island is a scenic cinder cone on the west end of the lake. Crater Lake Lodge is a cozy place to stay while exploring this stunning area.
10. Mount Shasta, California
Mount Shasta is a peak in Northern California's Cascade Mountains that has been cloaked in mystical stories and unexplained phenomena for centuries. Native Americans in the region profess that the mountain is the home of the spirit chief Skell. Gurus, sages, shaman, seekers (and quacks) flock here to tap into the energies of this powerful vortex, which some consider to be a "portal to a higher dimension". Others claim this to be the site of frequent alien landings! Then there's the purported Lemuria and Atlantis connection. Yup, Mount Shasta is one of the most spiritual or kookiest of the sacred sites in the States, depending on your personal perspectives. Regardless, it's a beautiful mountain surrounded by stunning wilderness trails.
11. Ship Rock, New Mexico
This is a fitting name for a rock that resembles a ship's mast against the desert ocean. It lies in the Navajo Nation within New Mexico and is a tourist draw for those visiting the Four Courners, Mesa Verde and the Grand Canyon. This landform is a remnant of a volcanic explosion about 30 million years ago, now eroded away into the pinnacle we see today. It is known as Tsé Bit'a'í in Navajo, which means "winged rock", and is considered a sacred bird in their mythology. It is also said to be haunted by chindi ghosts. As it is one of the most sacred sites in the States, it is officially illegal to climb it, although some people ignore the ban and scale it anyways.
12. Cahokia Mounds, Illinois
The Cahokia Mounds near St Louis, Missouri, are the remains of the largest pre-Columbian settlement north of Mexico. These agrarian people formed a complex chiefdom society about 500 years before Europeans "discovered" America. Over 80 mounds remain in this former urban settlement. Monks Mound is the most prominent one visible today, and it rises 10 stories tall. It likely once held the temple of the chief, and had a large public plaza out front. Other burial mounds and archeological findings make this World Heritage Site a fascinating sacred place to visit.
13. Land's End Labyrinth, California
At the edge of the continent in San Fransico's Golden Gate National Recreation Area lies a rocky shrine to "peace, love and enlightenment" – well, it might be there. The labyrinth was created by local artist Eduardo Aguilera with a swirl of stones, but it has been destroyed and rebuilt several times and its unclear what state it is in today. Candle lighting ceremonies took place on the Winter Solstice of 2004 and the Vernal Equinox of 2005 in an attempt to bring some sacredness to this site, but those who stumble upon it just find it a place for quiet contemplation. Whether the rocky circles are intact or not, this secret spot overlooking the Marin Headlands and the Golden Gate bridge takes on its own special majesty.
14. Superstition Mountain, Arizona
You've got to love the name of this iconic monolith near Apache Junction, Arizona. Yes, it's seeped in lore, myths, stories and superstition. Mysterious tales of lost treasure and the fabled Lost Dutchman gold mine add intrigue to the area. Surrounded by enormous saguaro cacti, this presents an iconic view of the old west – you almost expect to see Wile E. Coyote and the Roadrunner zoom by. With nearby ghost towns, old time museums, camp grounds and trails, the Superstition Wilderness Area is one to explore.
15. Enchanted Rock, Texas
This enormous pink granite rock dome spans about 640 acres and rises about 425 feet from the Texas terrain. Not only is it quite breathtaking and geologically significant, it is seeped in legend and spiritual folklore. The local Tonkawa, Apache and Comanche tribes traditionally believe it has magical powers. They used to hide out here, believing it made them invisible to the Anglo settlers in the area. Human sacrifices were said to take place there long ago. The Natives also tell tales of the "Crying Rock" creaking and groaning from below (which geologists can now explain as expansion and contraction throughout the day). Even though modern science can debunk some of the supernatural phenomena, its still fun to revel in the mystical beauty of these sacred sites in the States.