Las Vegas is known for it's sins and secrets…but it's also known as the elopement capital of the world, so romance is often in the air there. Sure, the town has it's fair share of gorge-worthy buffets, cheap eats and party palaces, but when you're dining to impress a date, pop the question or celebrate a special occasion with a loved one, you want something a little more intimate and memorable. Want to take your Valentine to Vegas? Here are some of the most romantic restaurants in town.
1. Costa di Mare
Costa di Mare at The Wynn has Italian food but seafood is really the way to go. Servers roll around carts so that you can take a look at the fresh catch of the day. The restaurant is romantic inside and out, but particularly so if you choose to dine by the lagoon in one of the private cabanas.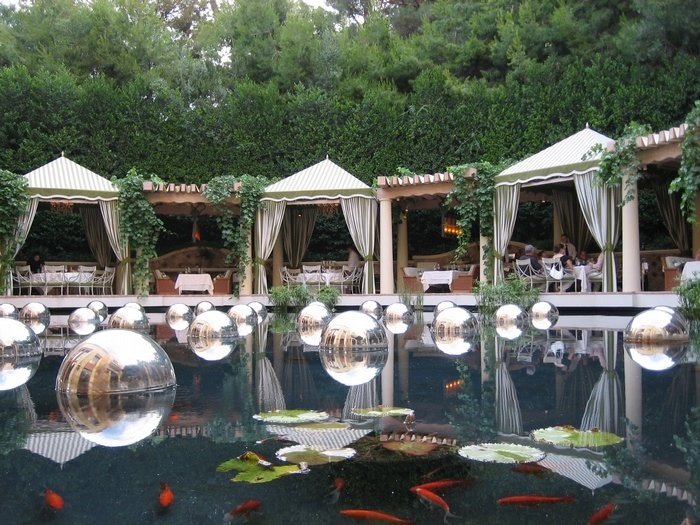 2. Alize
Alize is located on the 56th floor of The Palms, and to really capitalize on that, the restaurant has 16 foot windows for a panoramic view. This Michelin-starred venue specializes in French cuisine, and is famous for an ever-changing menu. Alize is also a wine lover's dream with 1,200 different options including a huge selection of magnums and up in size if you're really doing it big. And if cognac is your thing, it has the largest selection in all of Vegas.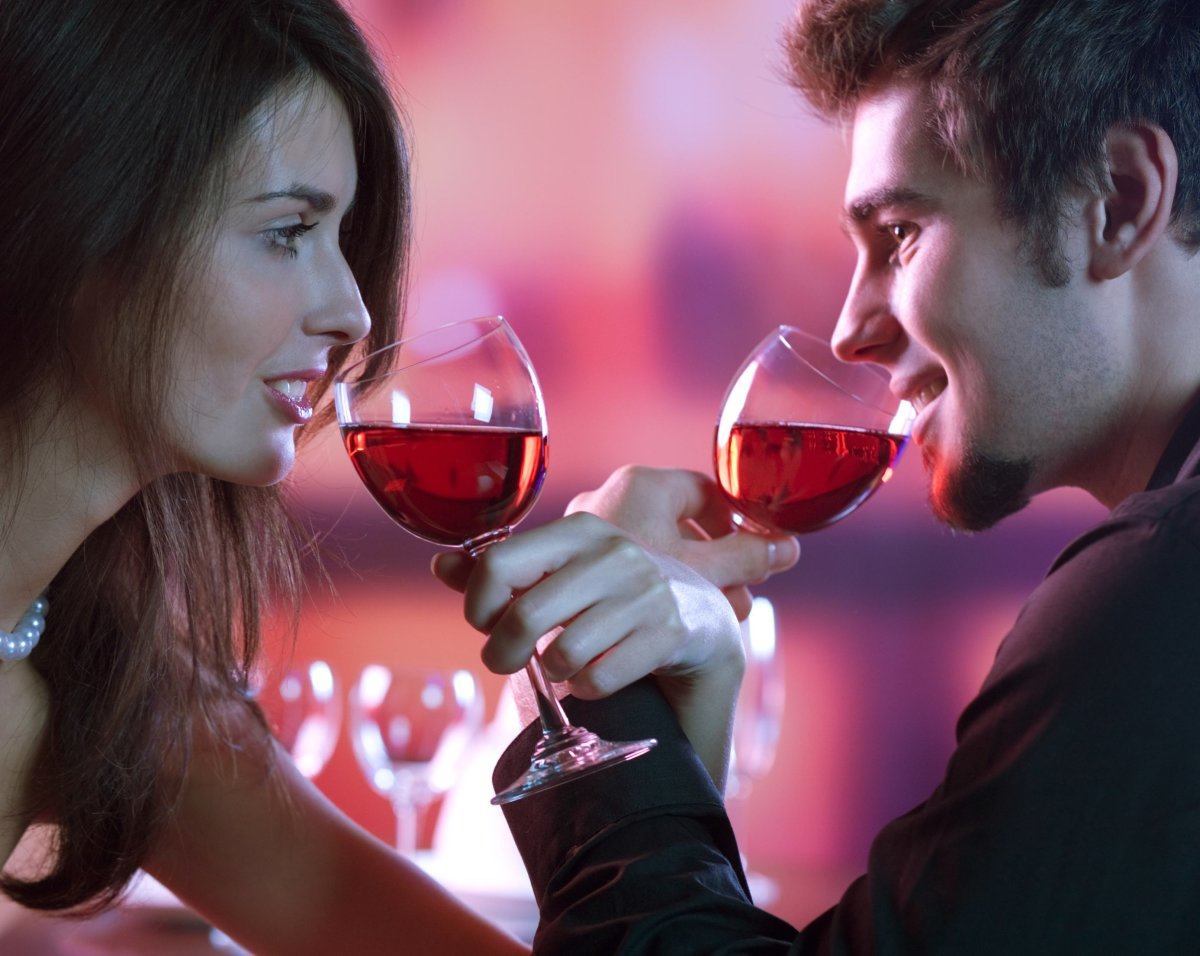 3. Aureole
Aureole is located in the Mandalay Bay resort, and is known for their four story wine tower and wine angels who wear harnesses to fly up and grab the bottles when needed. The food is 'new American' with options like blue cheese crusted filet mignon and yellowtail hamachi crudo.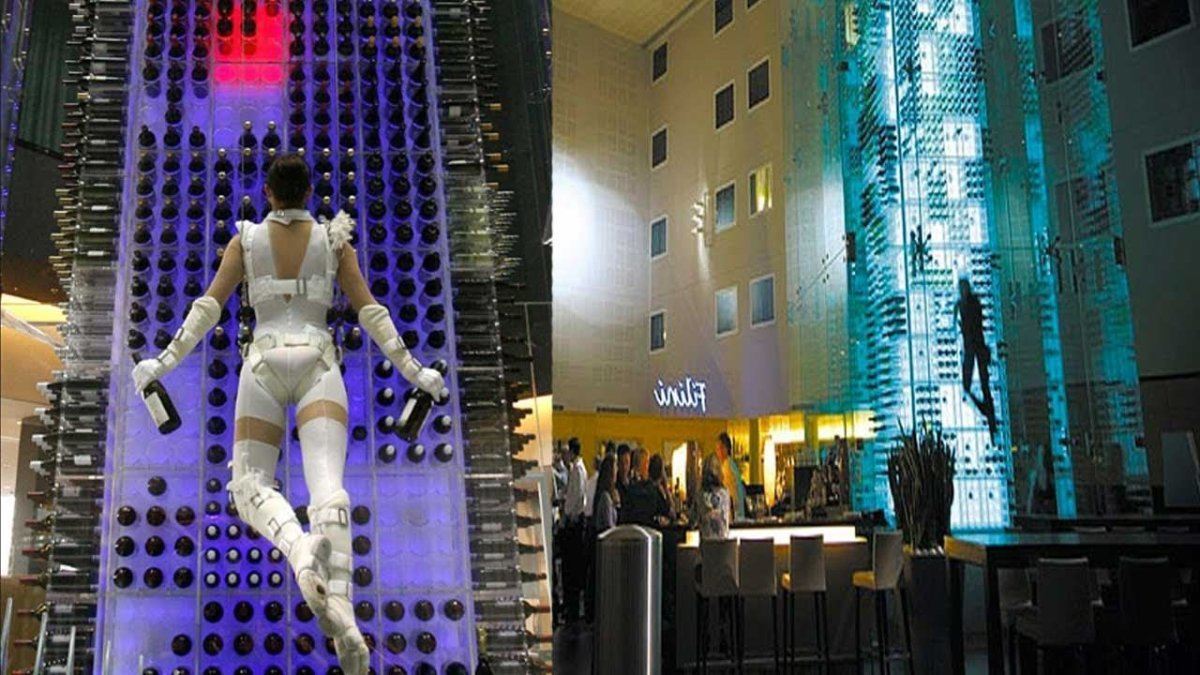 4. Picasso Restaurant
The Picasso Restaurant at the Bellagio might be on the pricey side, but there are real Picasso's on the walls so that's to be expected. It's almost like dining in a museum. The menu is inspired by regional food of France and Spain and their wine cellar has 1,500 different selections. Come thirsty, leave "in the mood."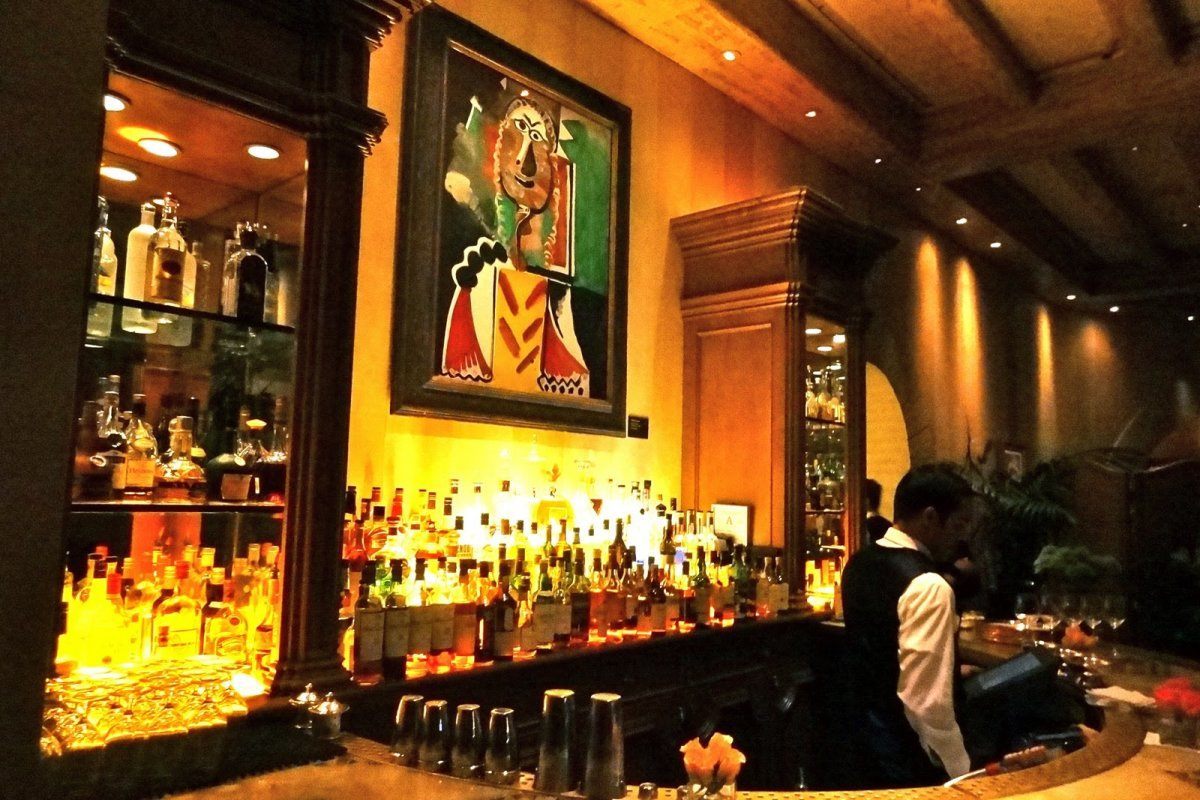 5. Michael's Gourmet Room
Michael's Gourmet Room is a restaurant that's covered in decadent plush red chairs and keeps things intimate by only seating 50 people at a time. Business attire is mandatory and no children under the age of 12 are allowed in, so your romantic evening won't be interrupted by screaming little ones. Much of the food is prepared tableside, such as the caesar salad (although you might want to rethink the garlic if you're hoping for a romantic evening).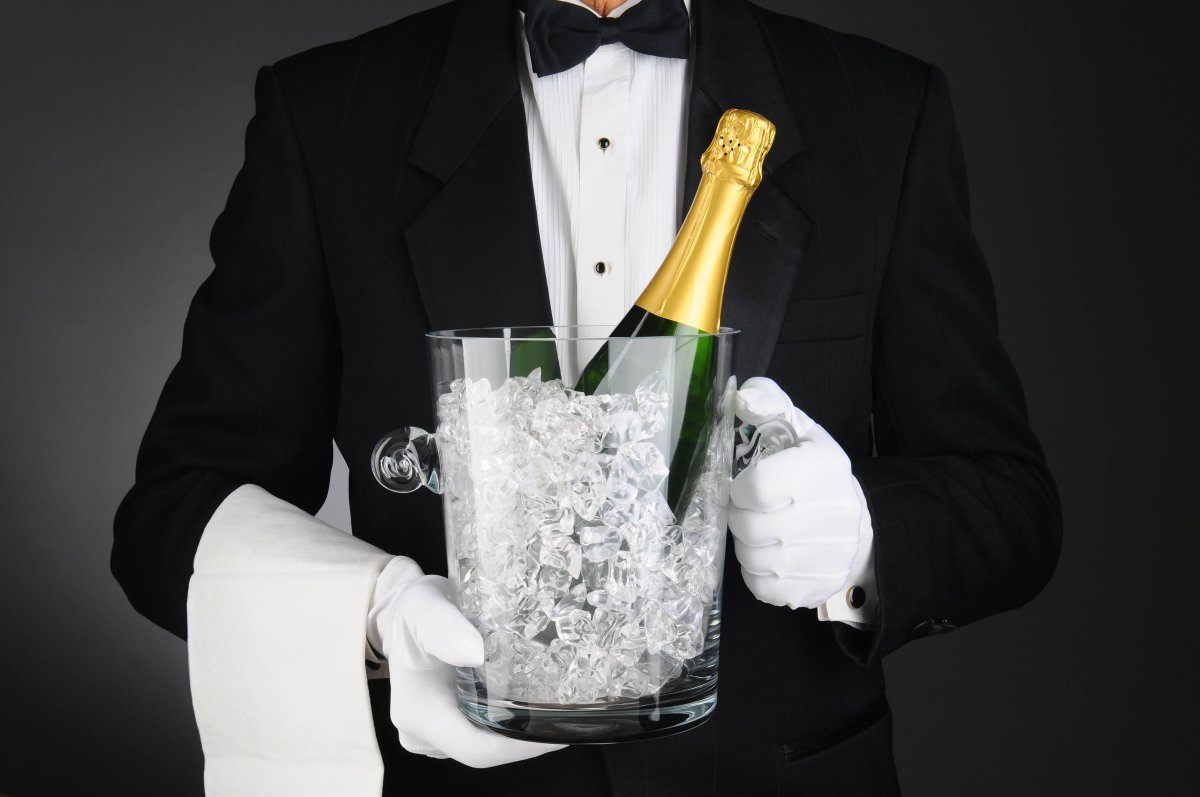 6. Eiffel Tower Restaurant
The Eiffel Tower Restaurant is located on the 11th floor of Paris Las Vegas' landmark replica for amazing views of the city. It has one of the most romantic setups possible…a table where a seated couple only has views of the Bellagio fountains and each other. It's actually possible to book a marriage proposal package at the restaurant, and even though thousands of people have gotten engaged there, it's still pretty special.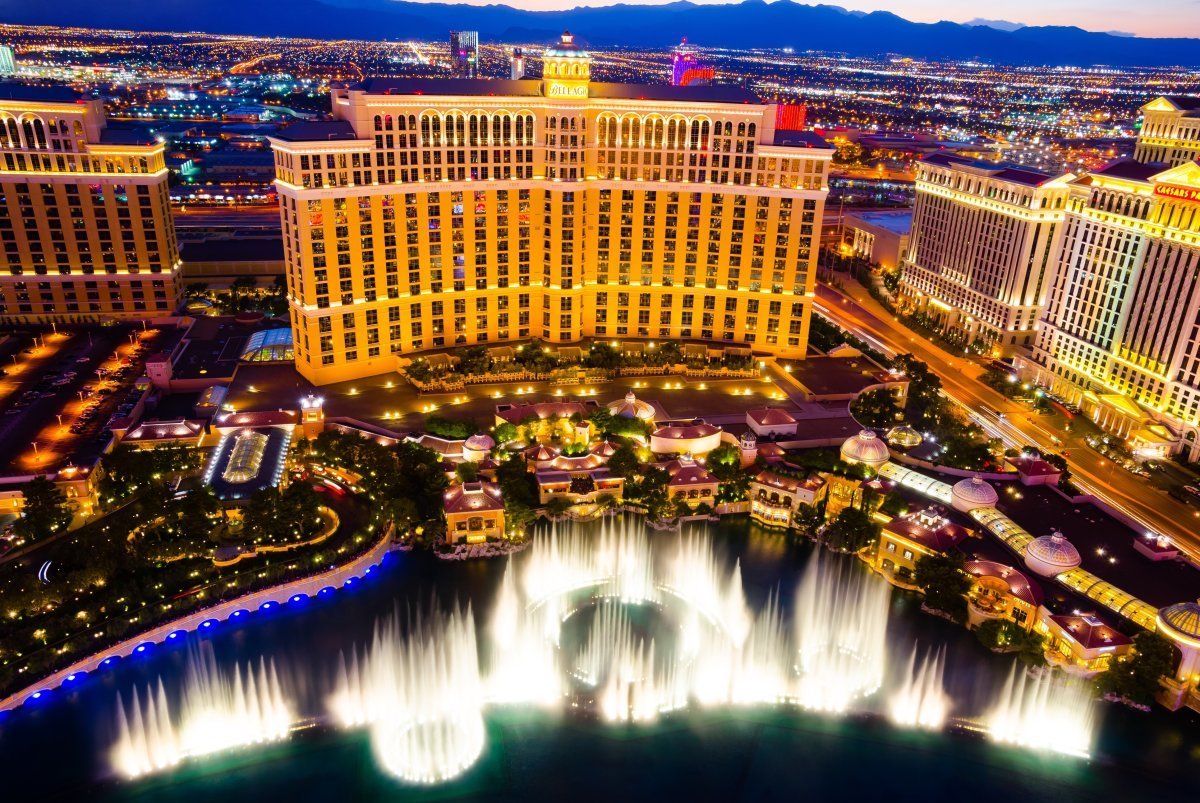 7. Joel Robuchon
Joel Robuchon, located inside the MGM Grand, has the most Michelin stars of any restaurant in Vegas, so it's the place to be when you're looking for very fine dining. Joel was named "Chef of the Century" by the guide Gault Millau in 1989 and was awarded the Meilleur Ouvrier de France in cuisine in 1976. The venue is intimate and romantic with traditional French cuisine, so it won't soon be forgotten.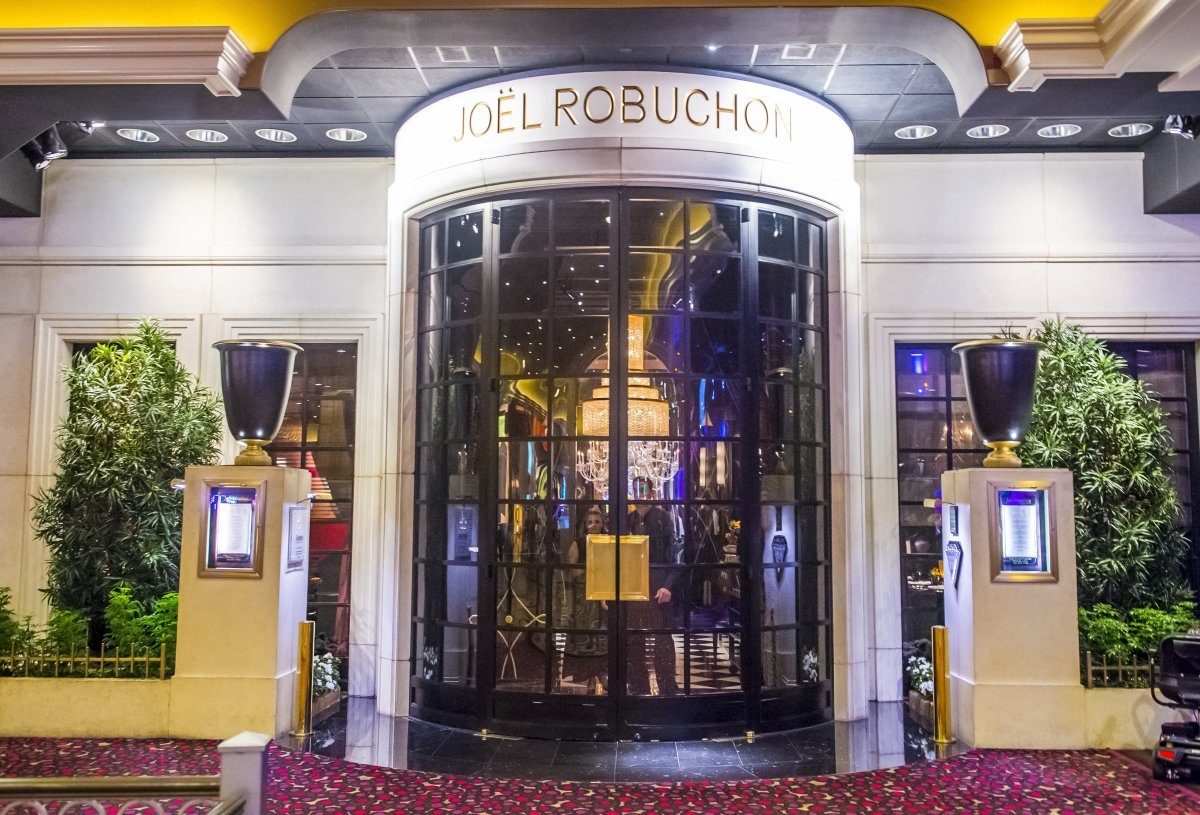 8. Top of the World
The Stratosphere's Top of the World restaurant spins on a revolving station 800 feet above the strip, so you're guaranteed to get an eye full as well as a belly full. The restaurant has different lunch and dinner menus, which include everything from seafood to rack of lamb. If you really want to wow your partner, this one won't disappoint.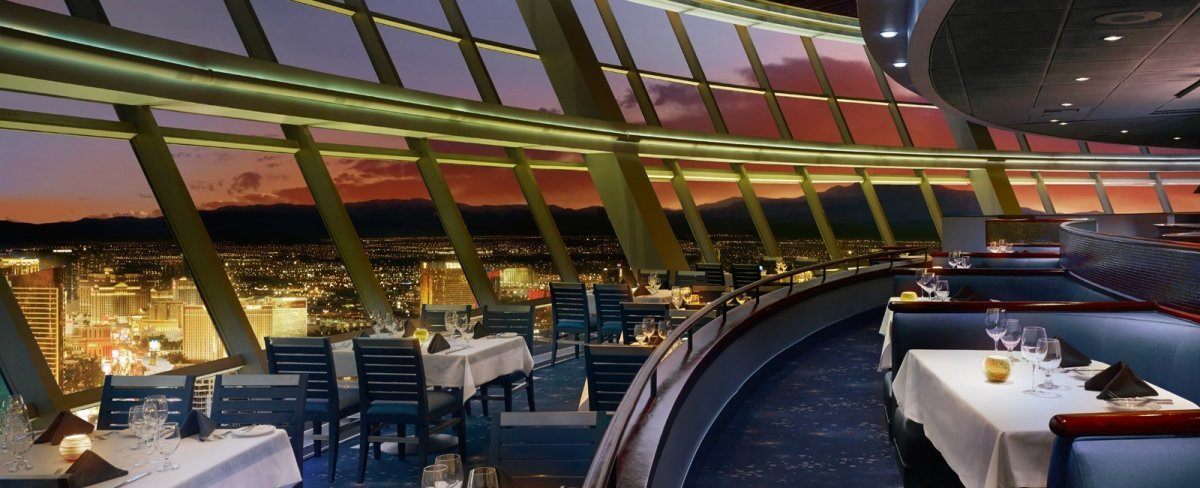 9. Cleo
Cleo at the SLS Las Vegas has private dining rooms for when you really want to make things intimate. The menu at Cleo is Mediterranean with a lot of small plate options which makes for some romantic food sharing opportunities. Try the grilled octopus, watermelon salad and extremely tasty Brussels sprouts.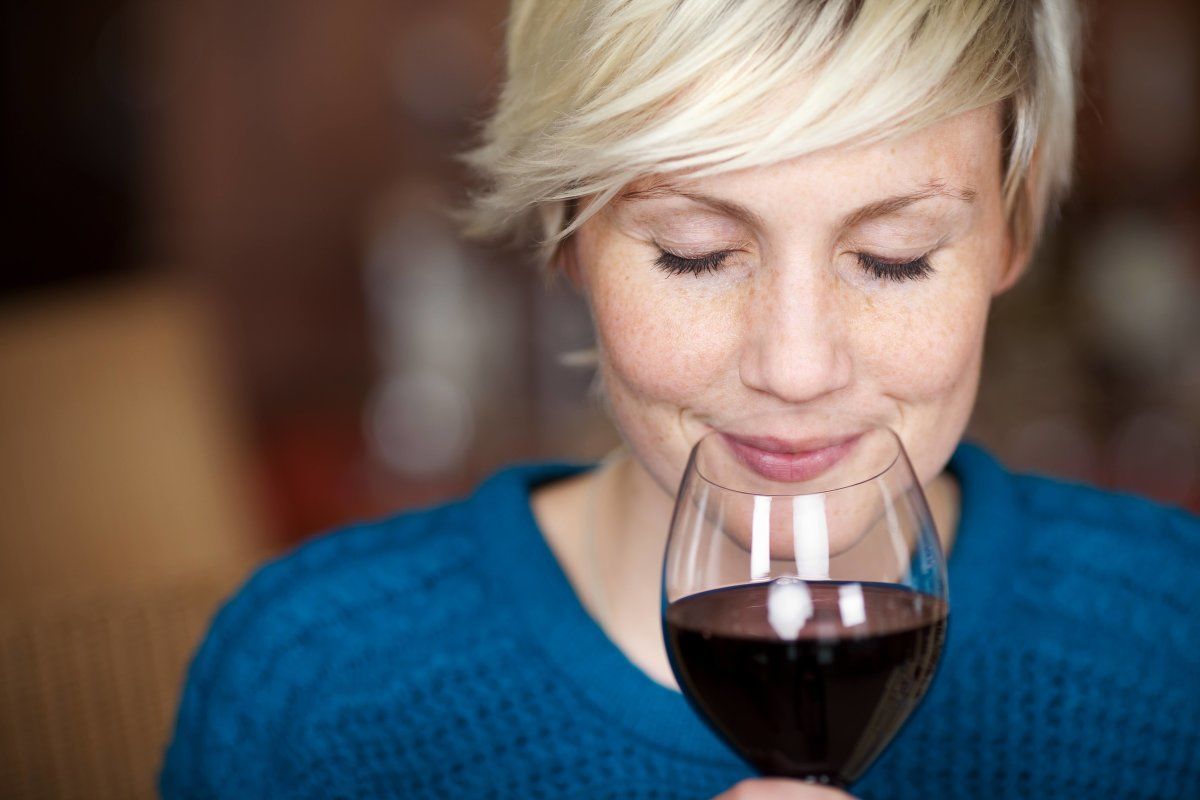 10. Marché Bacchus
Marché Bacchus French Bistro and Wine Shop is situated a little ways off the strip, but its adorable patio on Lake Jacqueline is worth the trip. The swans swimming around add a romantic touch to the dining experience, even if you're keeping the meal on the casual side with some of their specialty sandwiches.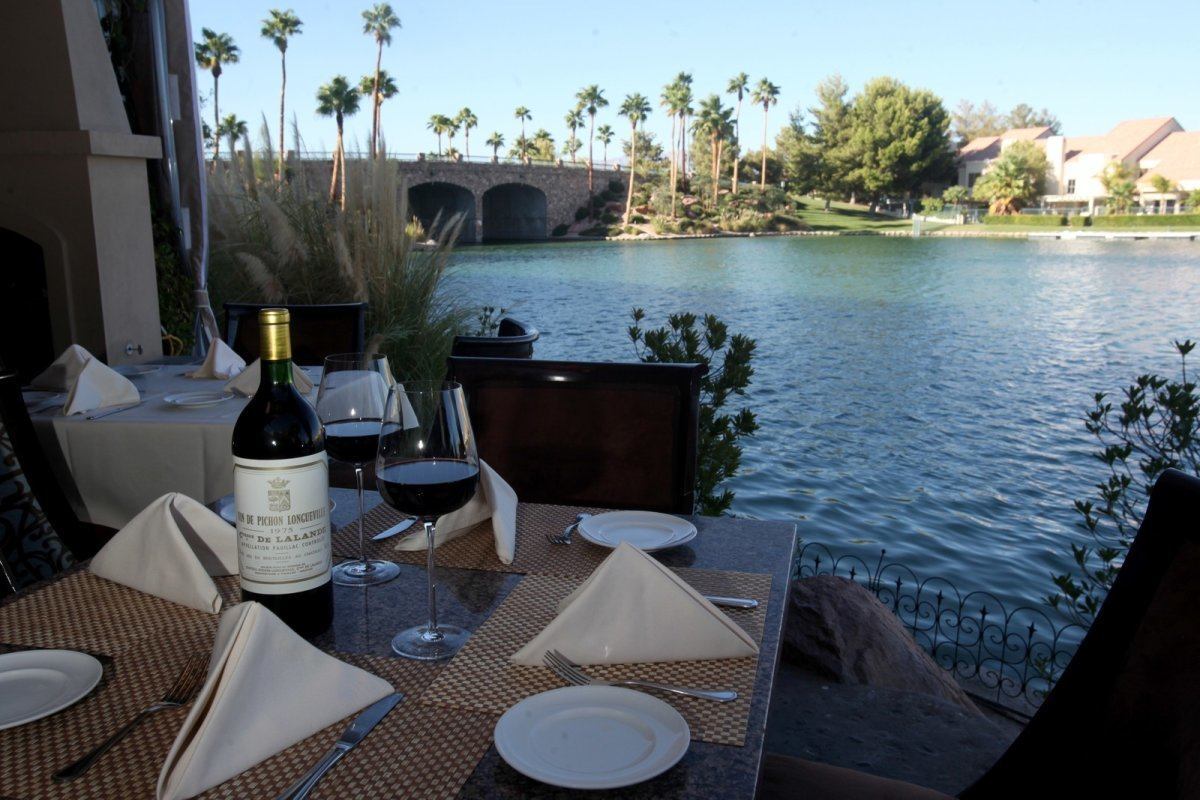 11. Hugo's Cellar
Hugo's Cellar at Four Queens mixes fine dining with the feel of old Vegas. The restaurant really aims for retro romance and does cute things like giving each woman a rose and including dark chocolate dipped strawberries with each meal.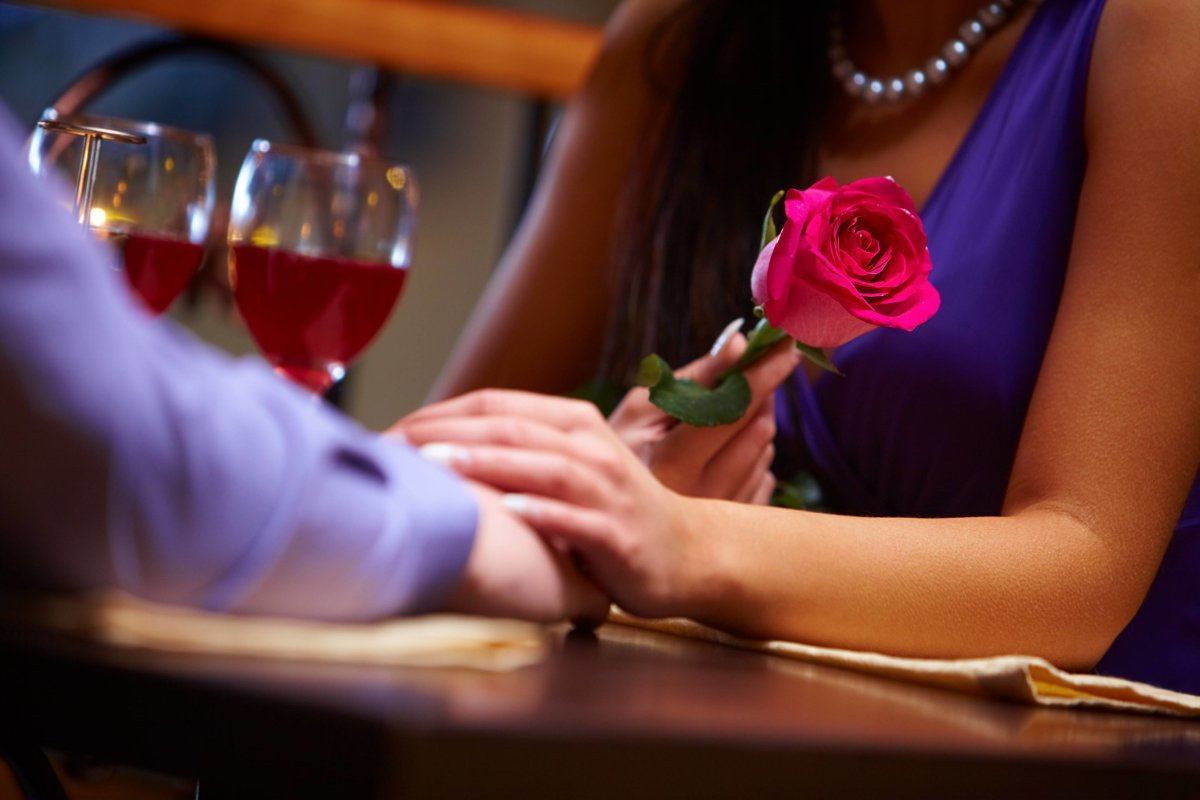 12. Mon Ami Gabi
Mon Ami Gabi is located at the Paris hotel, and if you sit outside you're basically under the Eiffel Tower (at least America's version of it). The vibe is as close as you can get to a real Parisian cafe with bistro items on the menu and, of course, plenty of wine.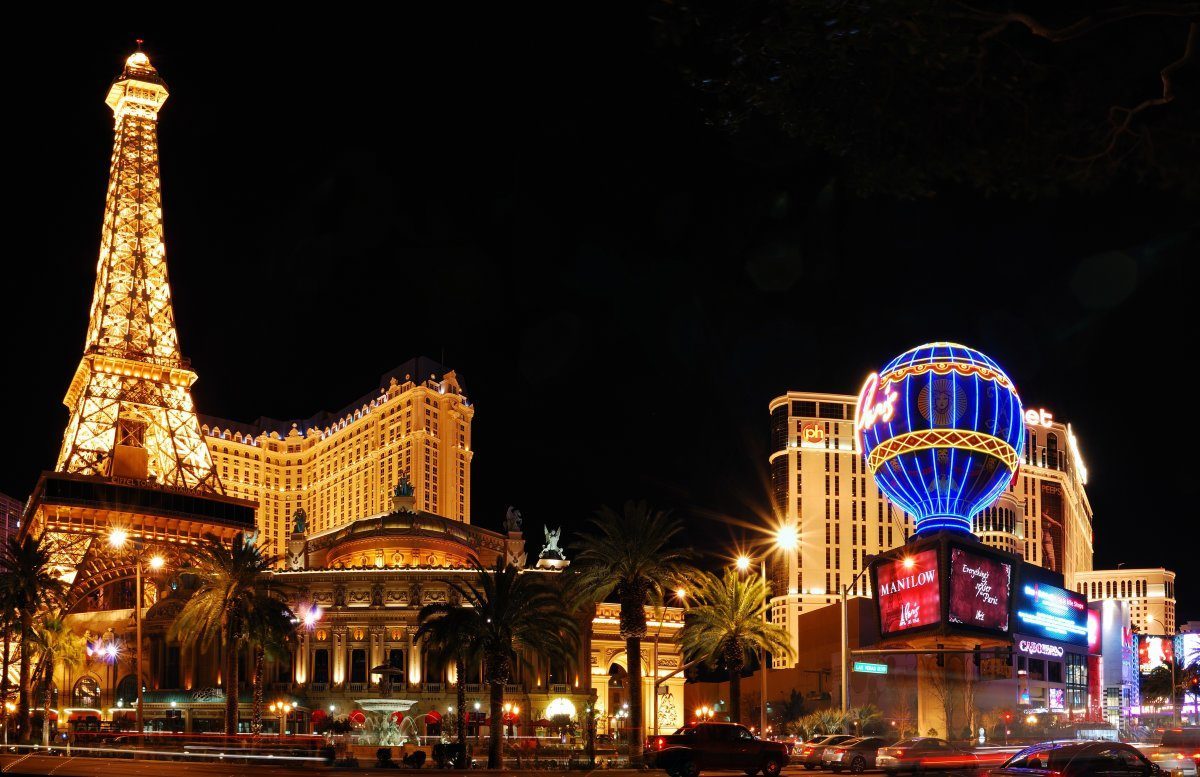 13. Capo's Italian Steakhouse
Capo's Italian Steakhouse is a speakeasy themed restaurant with an old school mobster feel. It's on the cheap side (like under $25 a meal), but it's dark enough in there to play footsies under the table and heat things up. There is live music most nights.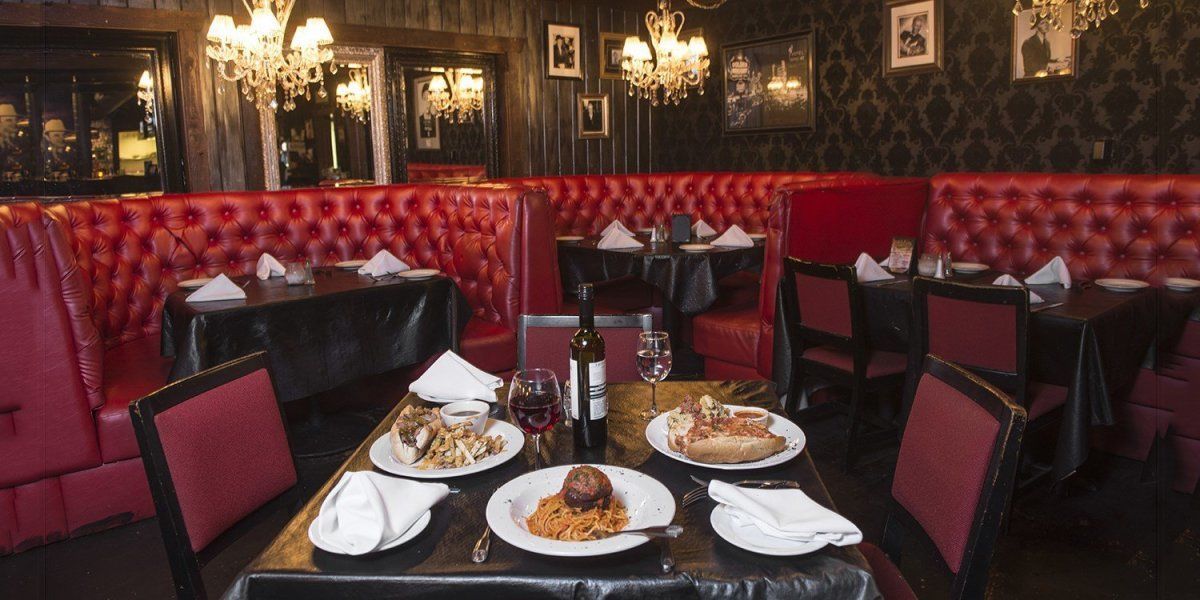 14. Giada
Celebrity chef Giada De Laurentiis runs Giada at The Cromwell with an extensive Italian menu that leans on the lighter side of that cuisine. The restaurant actually has retractable windows which makes it into an indoor/outdoor experience.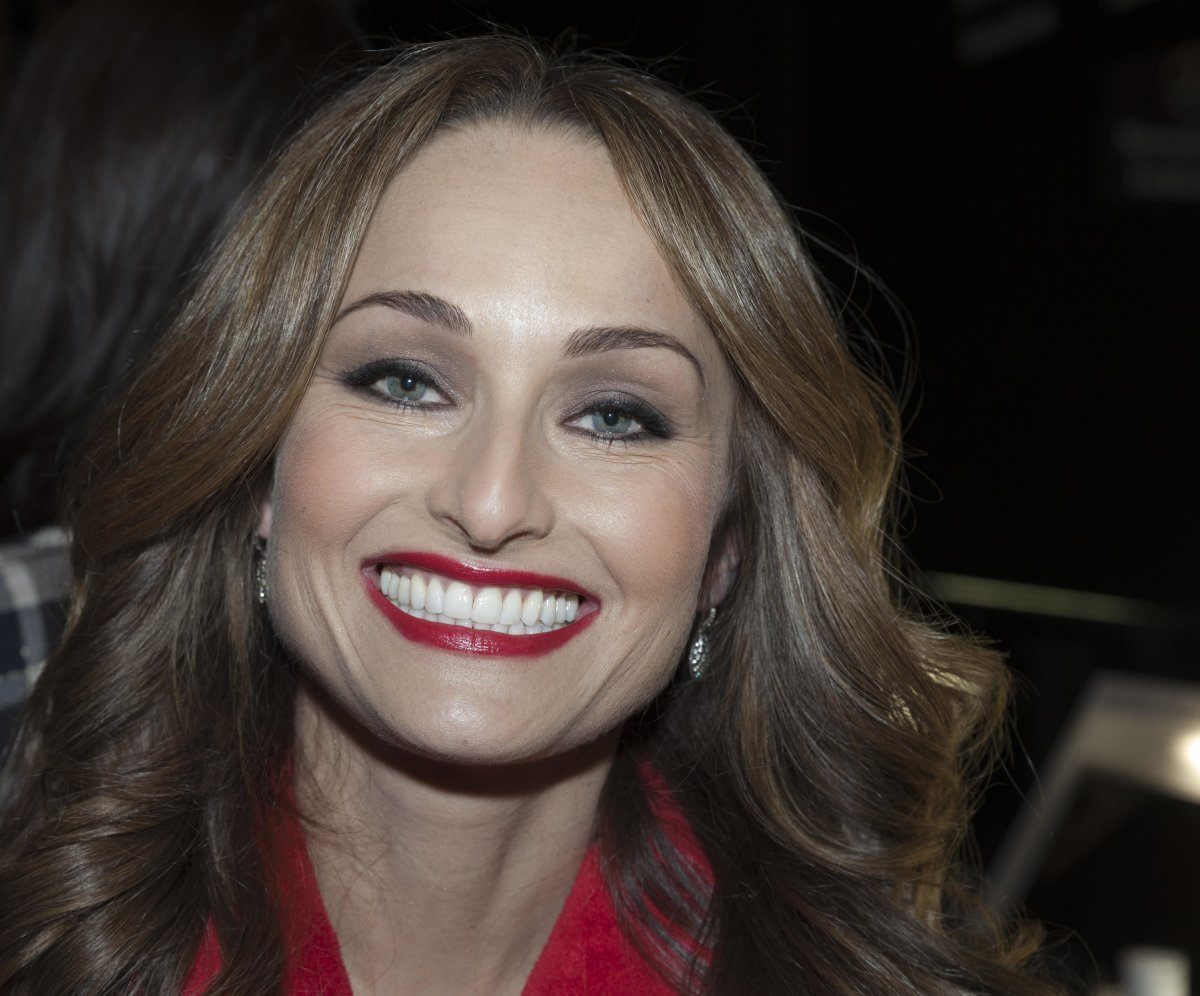 15. Holsteins Shakes and Buns
If a burger and a shake is more your idea of romance, Holsteins is the place to go. It's been voted the best burger in Las Vegas which is saying something for a town that's basically full of restaurants. Naturally, you you have the option of adding booze to your shake.