If you're a parent, you're always looking for the best opportunities for your children; it's only natural. You want to ensure that your kids have all the breaks you never got, you want to make sure they've got a leg up on their future. First and foremost, that advantage begins with the right education. Fortunately for parents who are on the lookout for a school district that can best equip your children for a competitive future, the folks at niche.com have compiled a list of the country's best districts based on "state test scores, college readiness, graduation rates, SAT/ACT scores, teacher quality, student and parent reviews, and more." Check the top 15 out here.
15. Lexington Public Schools Score Well on Math and Reading
Located in Lexington, Massachusetts, the Lexington public school district boasts a low student to teacher ratio, which is probably one of the reasons that more than 90 percent of the school's students are considered proficient in the basics of math and reading. What's more, a nationally recognized school lunch menu means your kids will never have a rumbling stomach late in the day.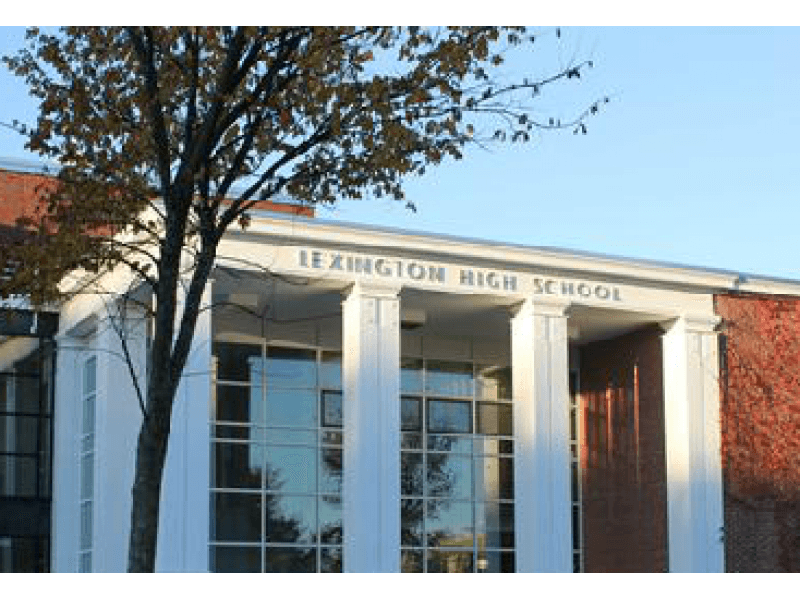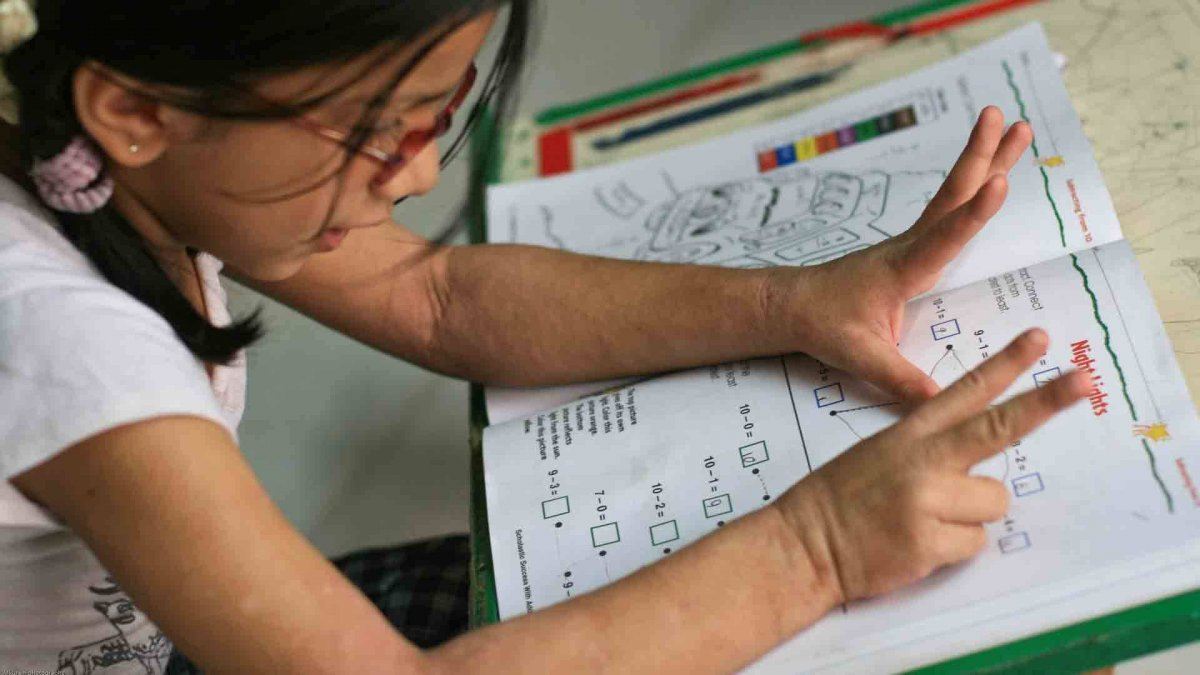 14. Millburn Township School District Spends $17K Per Kid
Just shy of 5,000 students spread across seven schools call Millburn Township, New Jersey's school district home. The school district understands the value of funding the minds of tomorrow, as well. More than $17,000 is allocated for each student in the district from year to year.
13. Bloomfield Hills Schools Offers Plenty of Extracurricular Opportunities
Bloomfield Charter Township, Michigan puts the satisfaction of its parents and students first. In addition to a generous spending campaign (more than 20K per student), the reviews coming out of the Bloomfield Hills School District are extremely positive, as locals point to the school system's vibrant extracurricular activities as one of its high points.
12. Westport School District Gets an A+ Grade
Centered in Westport, Connecticut, the Westport School District has a reputation for preparing its students for the future. The district gets an A+ rating when it comes to the sendoff students get. The district also places an emphasis on sports and fitness, which means that kids have a basic understanding of the benefits of physical wellness before they are launched into the world.
11. Palo Alto Unified School District Students Aren't Afraid to Get Their Hands Dirty
The Palo Alto School District guides a diverse population of more than 12,000 students spread across 19 schools in the district. The district should be commended for its high review rate as it largely garnered A ratings throughout the complete slate of criteria. The spend per student in this Silicon Valley based district is $19,268 and their SAT scores are significantly higher than the national average. One cool program they have implemented is a living classroom component where students get their hands dirty to grow and learn about healthy food.
10. Glenbrook High Schools District No. 225 Can Toot Their Own Horn
Though each of the four schools in the Glenbrook School district — centered in Northfield Township, Illinois — contain more than 1,000 students, the district places a strong emphasis on ensuring that each of its students is well tended to. As a result, the district spends an average of $26,003 on each student annually, and they thrive with music, art, theater and sports departments, hundreds of extracurricular clubs, good teachers, impressive facilities and ample resources.
9. Indian Hill Exempted Village School District Has an Exceptional Music Program
Indian Hill, Ohio's Indian Hill Exempted Village School District contains four schools, but only about two thousand students. As a result, most test scores emerging from the area from grades K-12 indicate that 97 percent of students in this district are considered proficient in math and/or reading. Among their many praiseworthy extracurricular clubs, they were named the Best Community for Music Education in 2015.
8. Rye City School District Gets High Fives from Parents and Students
Rye, New York's school district boasts impressive A+ scores across every single category but one: student culture and diversity (that's generally what you get in the affluent suburbs). What's more, the reviews coming out of the Rye City School District from both students and parents are almost universally glowing.
7. Three Cheers for North Allegheny School District
Centered in McCandless Township, Pennsylvania (which is in the Pittsburgh area), the North Allegheny School District proudly boasts that 89 percent of students in this district are considered proficient in math and/or reading. That basic educational foundation prepares the student's in the school district to move on to a wide variety of prestigious colleges and universities.
6. Highland Park Independent School District Gives Top Grades to the Teachers
Located in the Dallas-Fort Worth area, the Highland Park Independent School District is home to some of the most accomplished students in the nation. Those parents who take the time to review the district — and there are plenty of them — are quick to point out the district's universally esteemed faculty as one of the big factors in the children's success.
5. Princeton Public Schools Have Deep Pockets for their Students
Perhaps it's not surprising that the school district surrounding one of the most prestigious universities in the world is considered to offer one of the top K-12 educations in the country. The school district understands the value of funding a good education as it allocates more than $24,000 per student annually to support its educational programs. Academic standards are high, which is fitting for this Ivy League community.
4. New Trier Township High School District No. 203 Produce Great Grads
Located on the outskirts of Chicago, the New Trier Township High School District takes a lot of pride in preparing their K-12 students to graduate and become great young adults. Several reviews speak to the students' general appreciation of the time and effort the faculty puts in. In an increasingly dangerous world, the school district also places a priority on safety, as well.
3. Jericho Union Free School District Has a Low Student-Teacher Ratio
Long Island's Oyster Bay Town is the perfect place for a family raising kids near the Big Apple. The district has a mere 3,000 students spread across 5 schools, which insures a very low student-to-teacher ratio. What's more, the district literally heaps money on its education, allocating an annual budget of more than $34,000 per student.
2. Eanes Independent School District Have Some Unique Educational Practices
Austin, Texas is home to the Eanes Independent School District, a highly lauded, 8,000 student district spread across 11 schools. Parents are also intrigued by the district's more experimental practices, including one school's monthly no homework day and another's policy of passing out iPads to the students. Reviewers note that this district's performing arts and robotics programs are fabulous.
1. Tredyffrin-Easttown School District Is Tops in the US
Located in Tredyffrin Township, Pennsylvania just outside Philadelphia, the Tredyffrin-Easttown district is considered the best school district in the country, bar none. The district scores high marks in academics, sports, food and health, and fitness. It also offers an extensive array of extracurriculars and distinguishes itself by actively encouraging lots of parental participation. School reviews are very positive and most have a rating of 10/10. "We are very proud to have been ranked as the [number one] public school district in America by Niche.com. Our mission statement is to inspire a passion for learning, personal integrity, the pursuit of excellence and social responsibility in each child. This mission drives our rigorous curricular and extracurricular educational program," said Richard Gusick, superintendent of the district. "This #1 ranking is made possible when a talented, committed staff, supportive parents and an engaged community come together to teach the best kids anyone could ever hope to serve."