On the planet Earth it's easy to say that we've discovered pretty much everything there is to discover, but that's so far from the case. I'm not talking about a bunch of lab guys getting excited because they found a new type of microbe, either. More than sixty percent of our planet is covered in water, and the vast majority of those dark reaches have yet to be explored. While scientists work feverishly to explore the farthest scope of space, there is another undiscovered frontier sprawling across most of our terrestrial real estate. If you're the kind of traveler who's always been intrigued by the vast unknown of the water, then you should consider a little aquatic tourism the next time you're on vacation. Rather than simply lie beside the ocean on a beach, why not experience it completely? Spend the night in view of a dolphin or share a meal with a school of fish. Here, for your consideration, are the world's most exciting underwater attractions.
1. Sleep With the Fishes at Utter Inn
For those people who work on a finite budget, there's Utter Inn, designed by Swedish artist Mikael Genberg, Utter Inn looks like a simple mini-house floating on the surface of a lake. Once inside, though, Utter Inn becomes a reverse fishbowl that offers views of all the surrounding wildlife.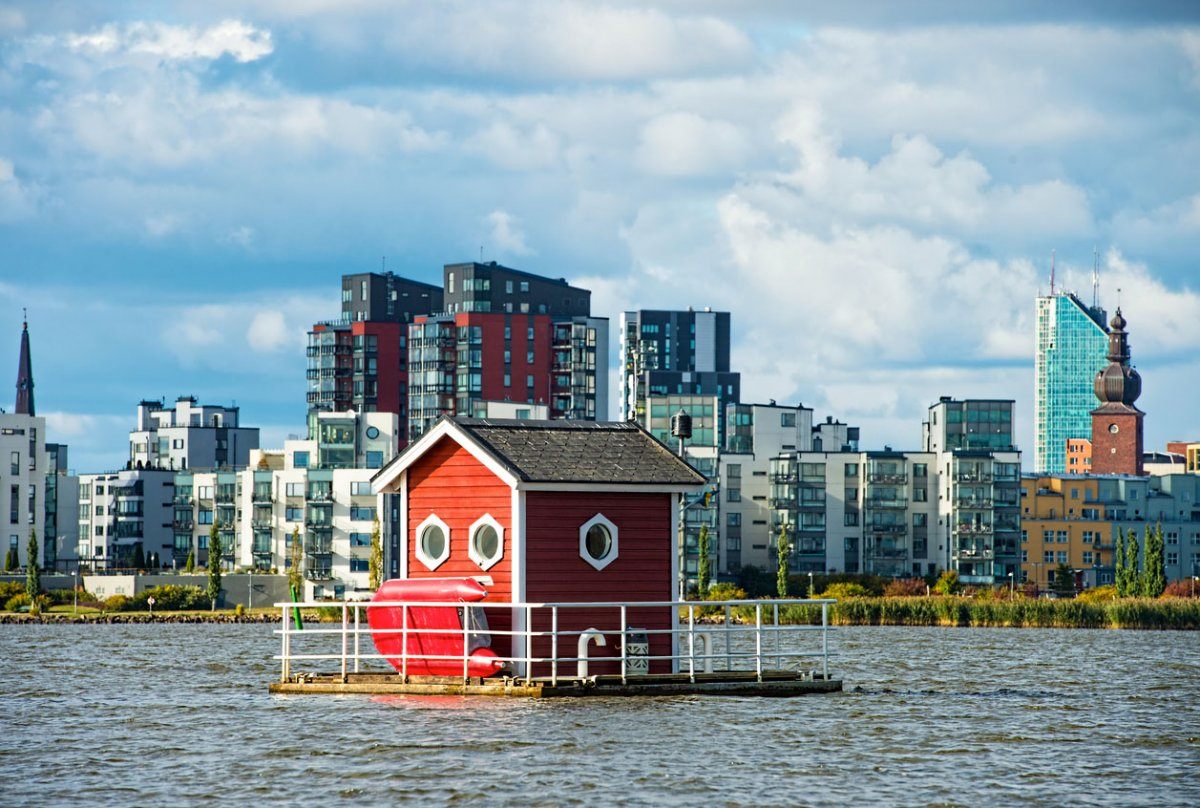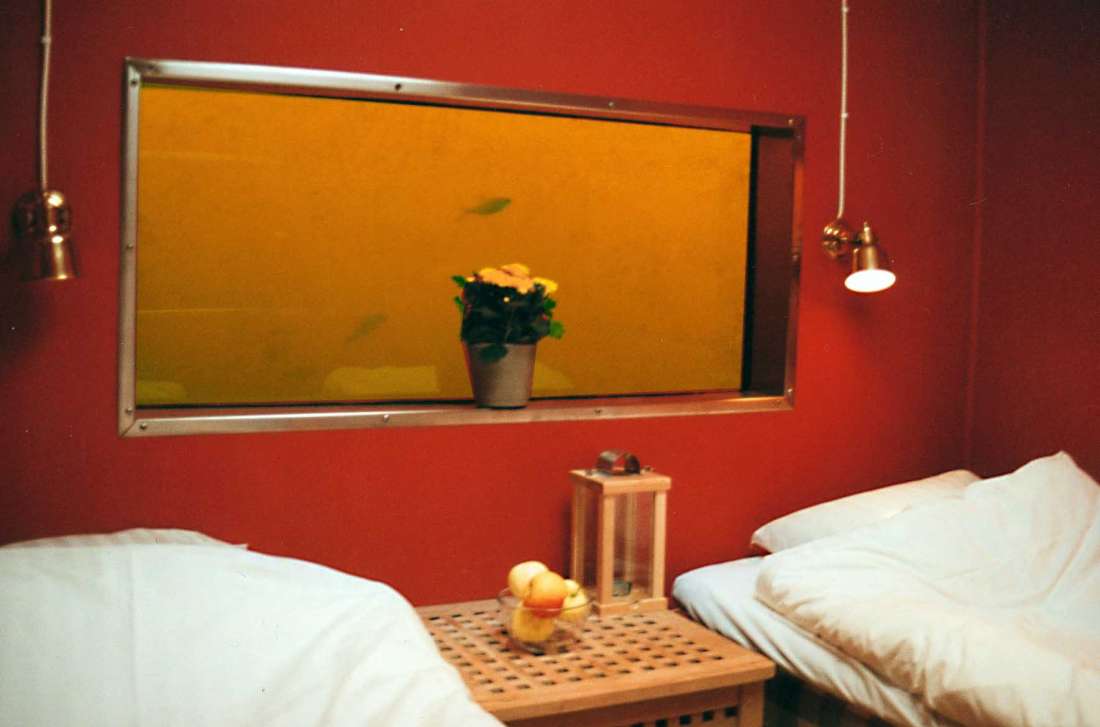 2. Get a Glimpse of History at Truk Lagoon
Located in Micronesia, Truk Lagoon was once the main base of operations for the Japanese naval fleet during World War II. Then, a series of Allied bombing raids forced the Japanese to pull out quickly. Now, roughly 60 ships and more than 250 airplanes litter the sandy floor of Truk Lagoon, a sight that divers will never forget.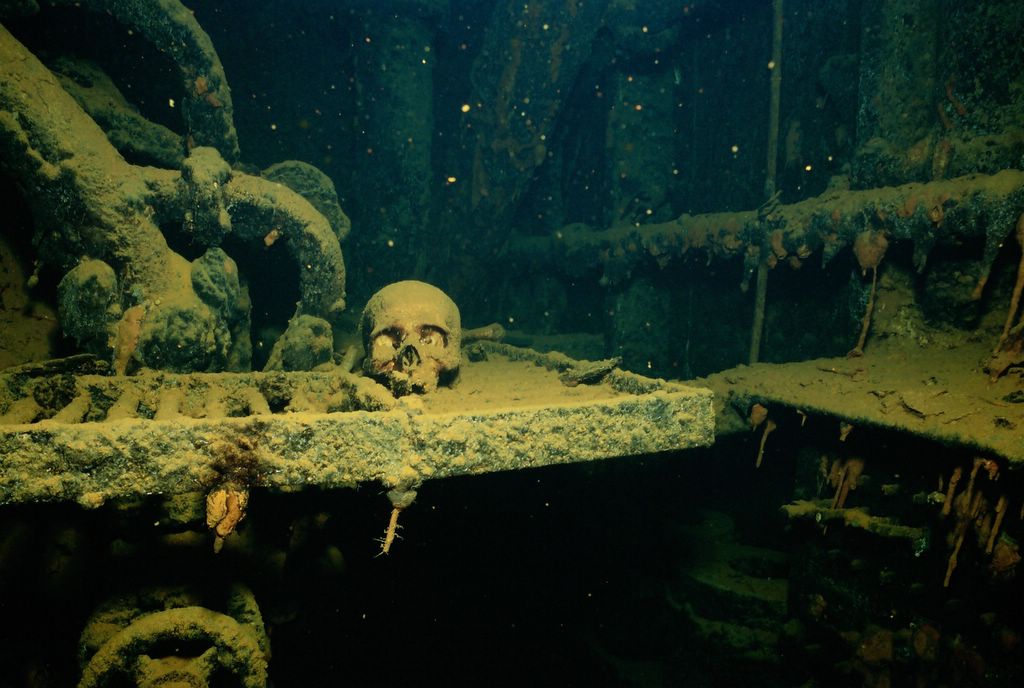 3. The Manta Resort Is the Utmost in Luxury
It'll cost you a pretty penny, but Africa's first underwater hotel room, the Manta Resort, is a once-in-a-lifetime experience. The "room" is actually a three-story all-inclusive resort that allows swimming and tanning on the top floor above ground, world class dining in the living area, and an incredibly comfortable bed in the basement.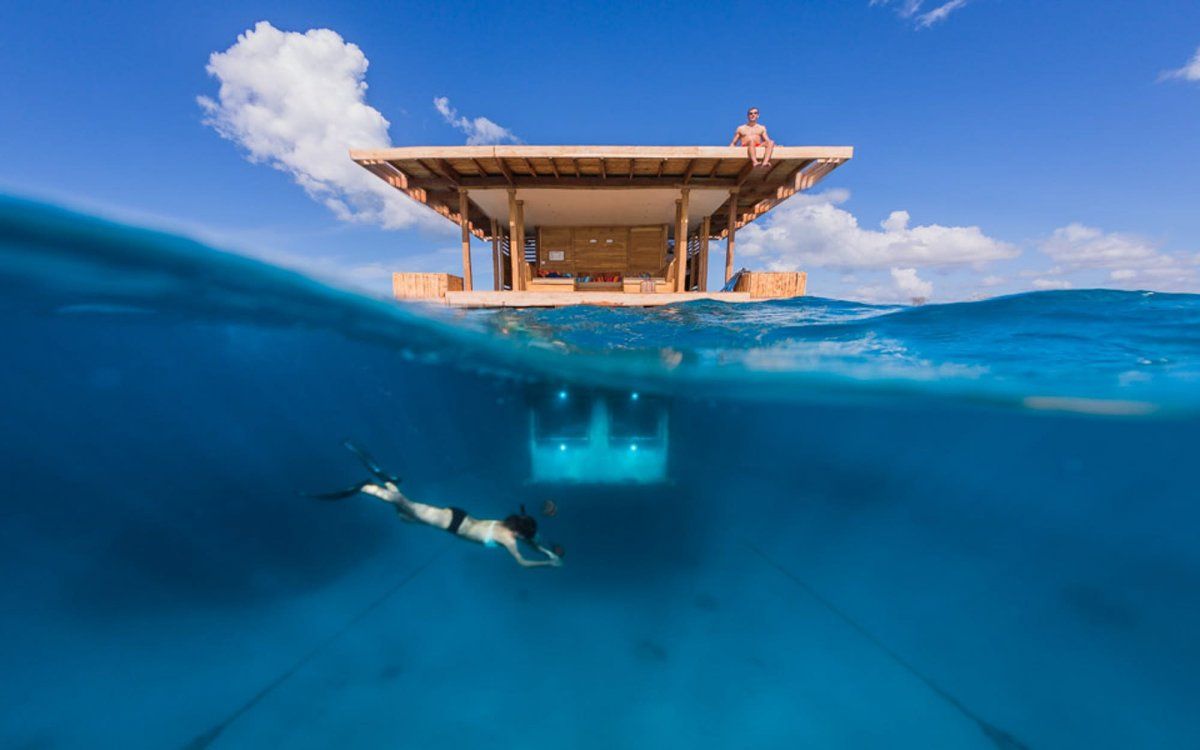 4. Experienced Divers Will Love Port Royal
If there's one city that came to embody the outlaw spirit of the pirates' heyday, it was Port Royal, the "Wickedest City on Earth." Unfortunately, it was also the least fortunate city on Earth, because it was entirely swallowed by an earthquake in 1692. Now, local Jamaican dive shops can sell permits to those people who want to explore this well-preserved, sunken pirate city.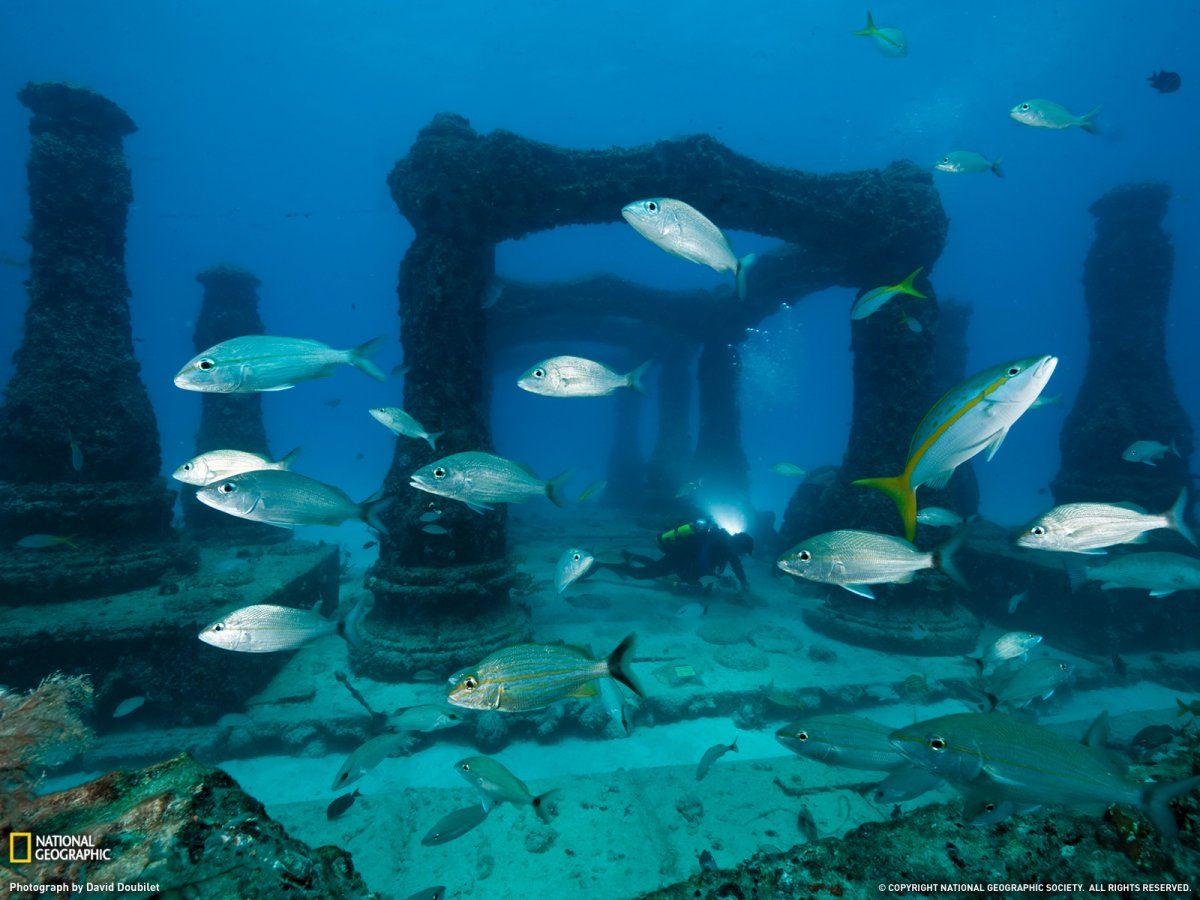 5. Poseidon Undersea Resort Will Be Awesome … One Day
Call this one wishful thinking. Though it's currently under construction (and has been for more than a decade), once it's completed, Fiji's Poseidon Resort will have 25 guest rooms, a restaurant, and a bar, not to mention all the amenities you'd expect from a five-star resort.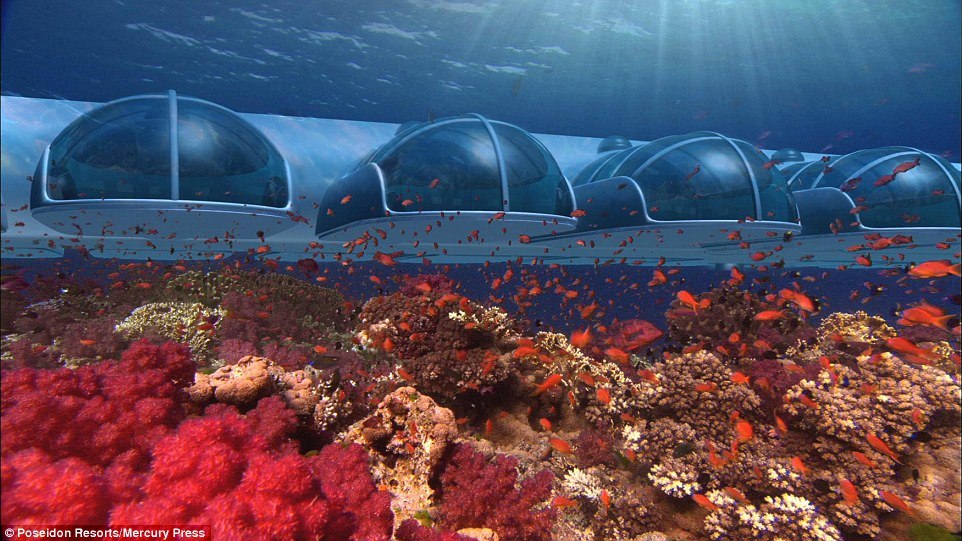 6. Al Mahara Brings the Bottom of the Ocean to You
Okay, so it's a minor cheat, but there's no restaurant in the world that duplicates the underwater experience quite like Al Mahara, located in Dubai's famous Burj Al Arab hotel. Enjoy watching a plethora of exotic fish species in the restuarant's floor-to-ceiling fish tank while you munch on succulent varieties of their relatives.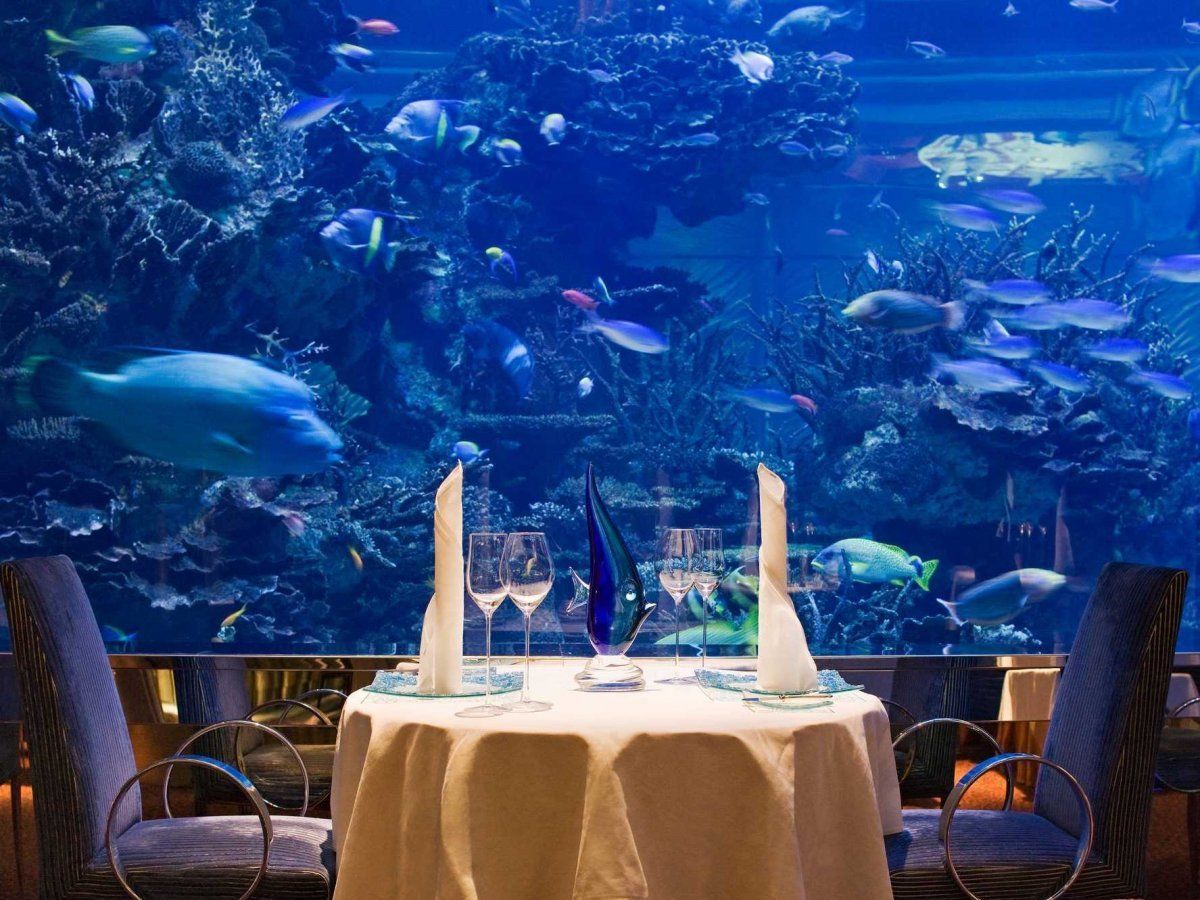 7. Scuba Dive Through Museo Subacuático de Arte
Located just off the coast of Cancún, Mexico, the Museo Subacuático de Arte is an installation piece from British artist Jason deCaires Taylor. The underwater museum features more than 400 sculptures fashioned from materials that are meant to eventually become a home for the native fish.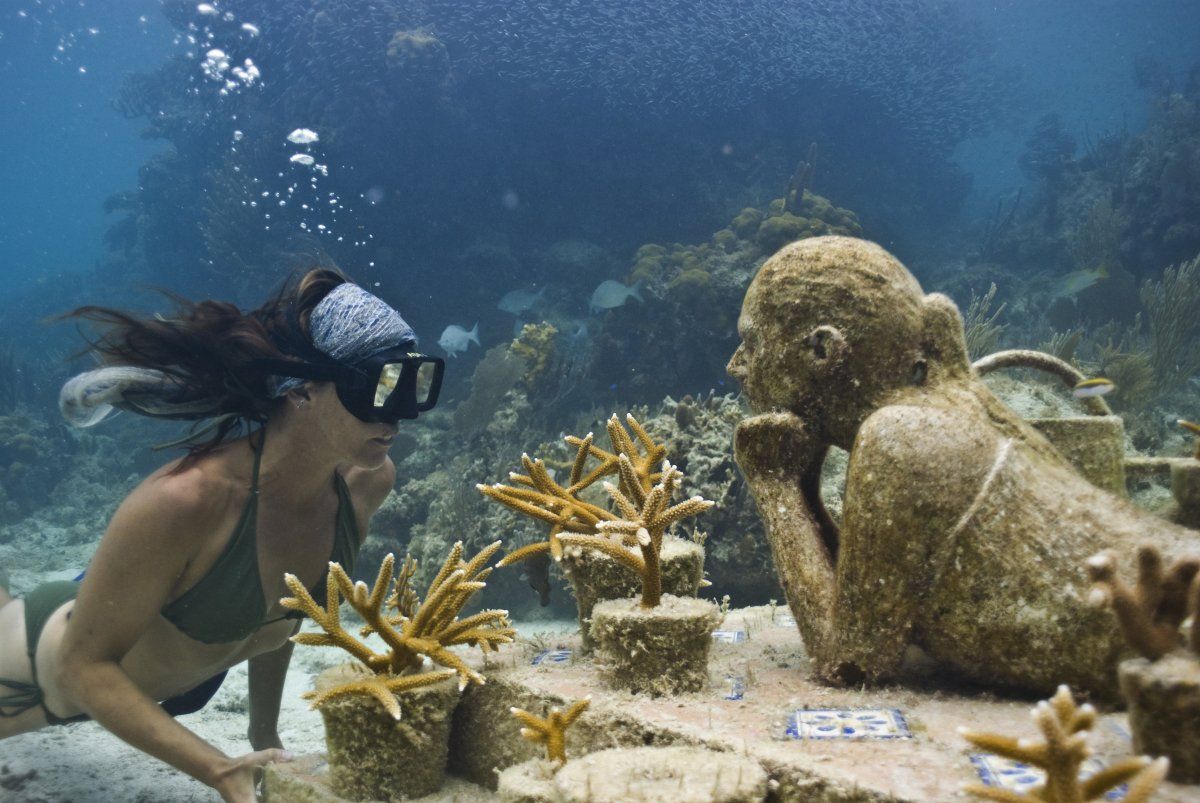 8. Jules' Undersea Lodge Is a Complete Getaway
Feel like a Bond villain for a night at Key Largo, Florida's Jules' Undersea Lodge. The 600 square foot guesthouse is 30 feet below the water, and it's only reachable by scuba diving to the west entrance hatch. Bonus: a night's stay includes pizza delivery. Seriously.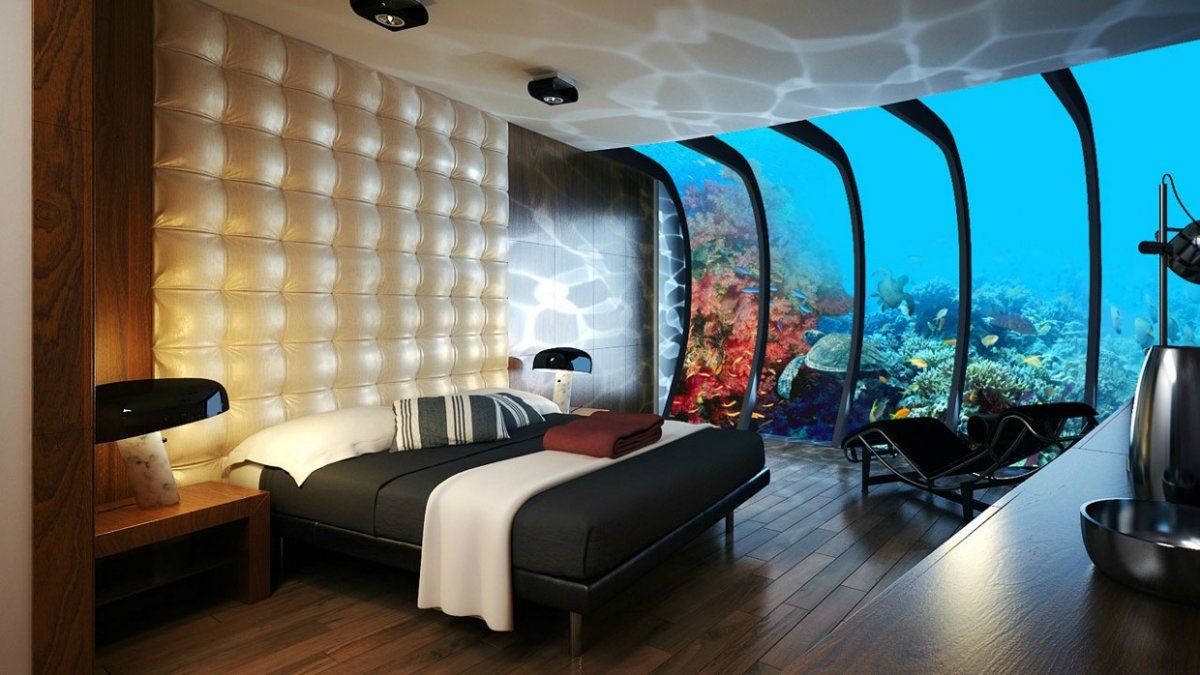 9. Get Loose at the World's First Underwater Bar and Club
Located underneath the Indian Ocean (in Maldives, to be exact), Subsix Bar is a swanky bar and club with panoramic views of the spectacular ocean floor.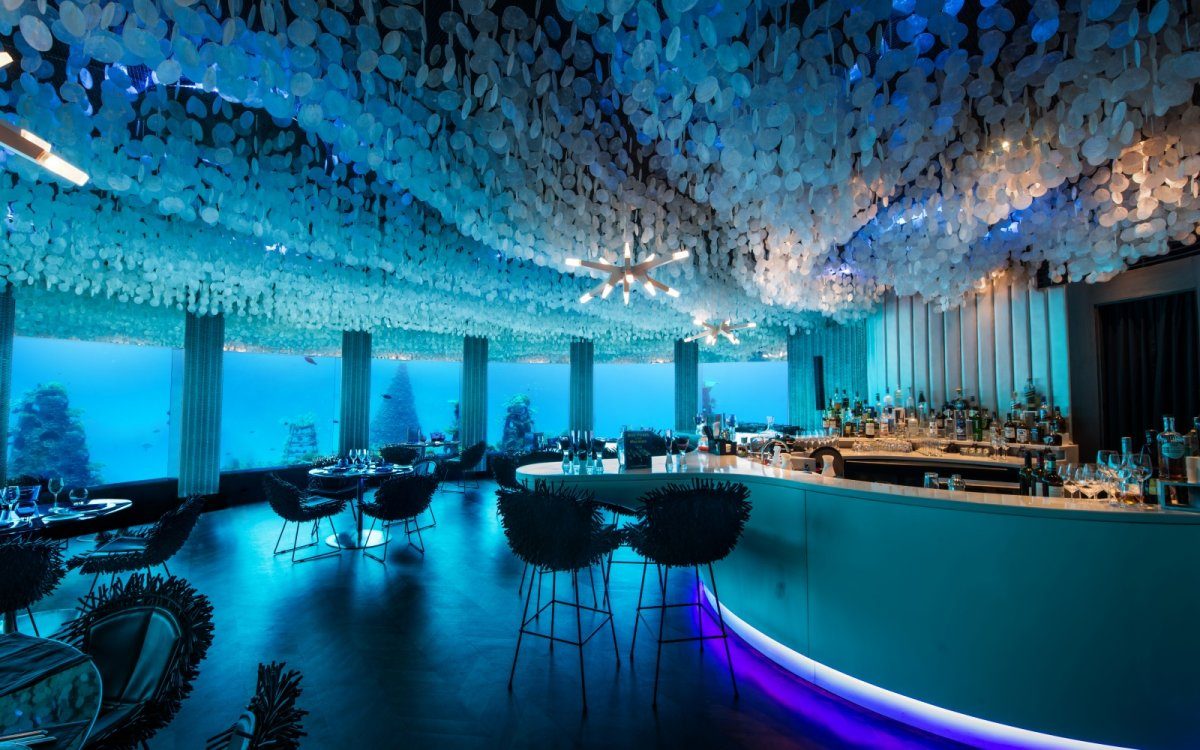 10. The Weeki Wachee Mermaid Show Is Finely Tuned Americana
Sure, there's something invariably cheeseball about Spring Hill's Weeki Wachee Mermaid Show, a local aquatic act that hasn't really changed since the 1940s. That being said, there's something charmingly nostalgic about this underwater attraction, especially if you're not in the mood to strap on some scuba gear.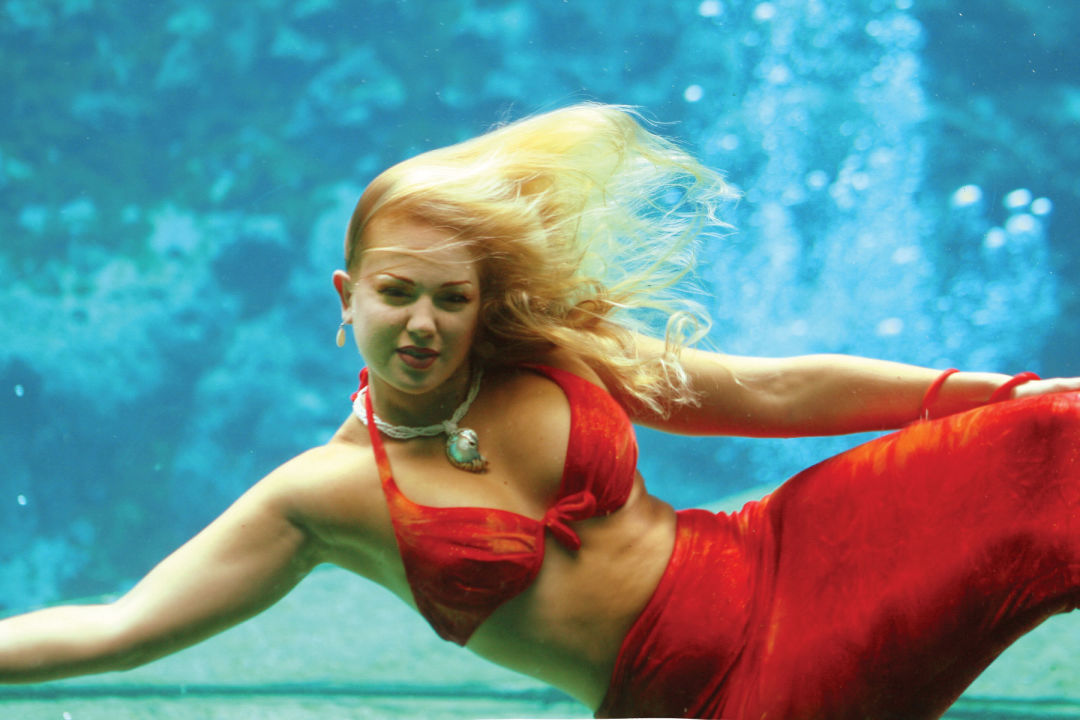 11. Ithaa Undersea Restaurant Is in a League of Its Own
Located within the Conrad Maldives Rangali Island hotel, Ithaa Undersea Restaurant is a world class dining experience even before you consider its one-of-a-kind 180-degree views of the underwater wildlife.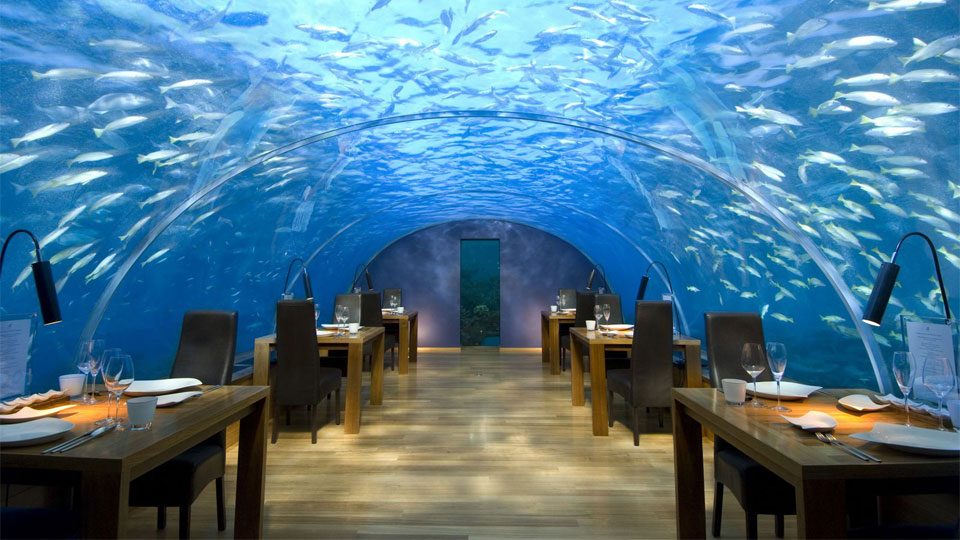 12. The Great Blue Hole Is Scuba Diving at Its Best
Score one for Mother Nature, the creator of the Great Blue Hole, which is … exactly that, an underwater sinkhole estimated to be at least 400 feet deep. At more than 900 feet across, this geological wonder has more than enough room for every diver.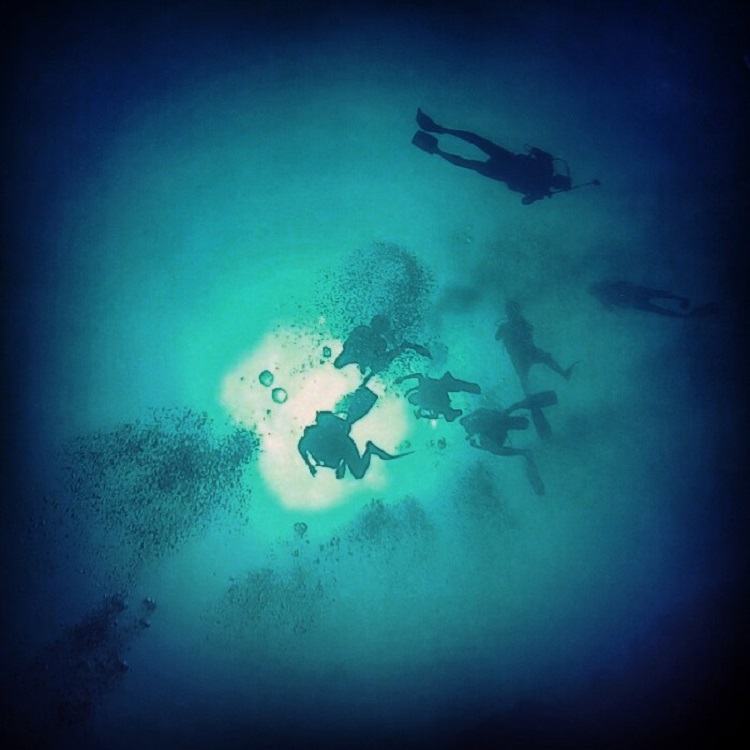 13. Atlantis Submarine Cruises Are Perfect for a Learner
If you're not the kind of person who enjoys swimming to unimaginable depths in freezing water, there are still plenty of options for underwater tourism. Take, for example, Honolulu's famous Atlantis Submarine Cruises, which provide incredible 90-minute tours in air-conditioned bliss.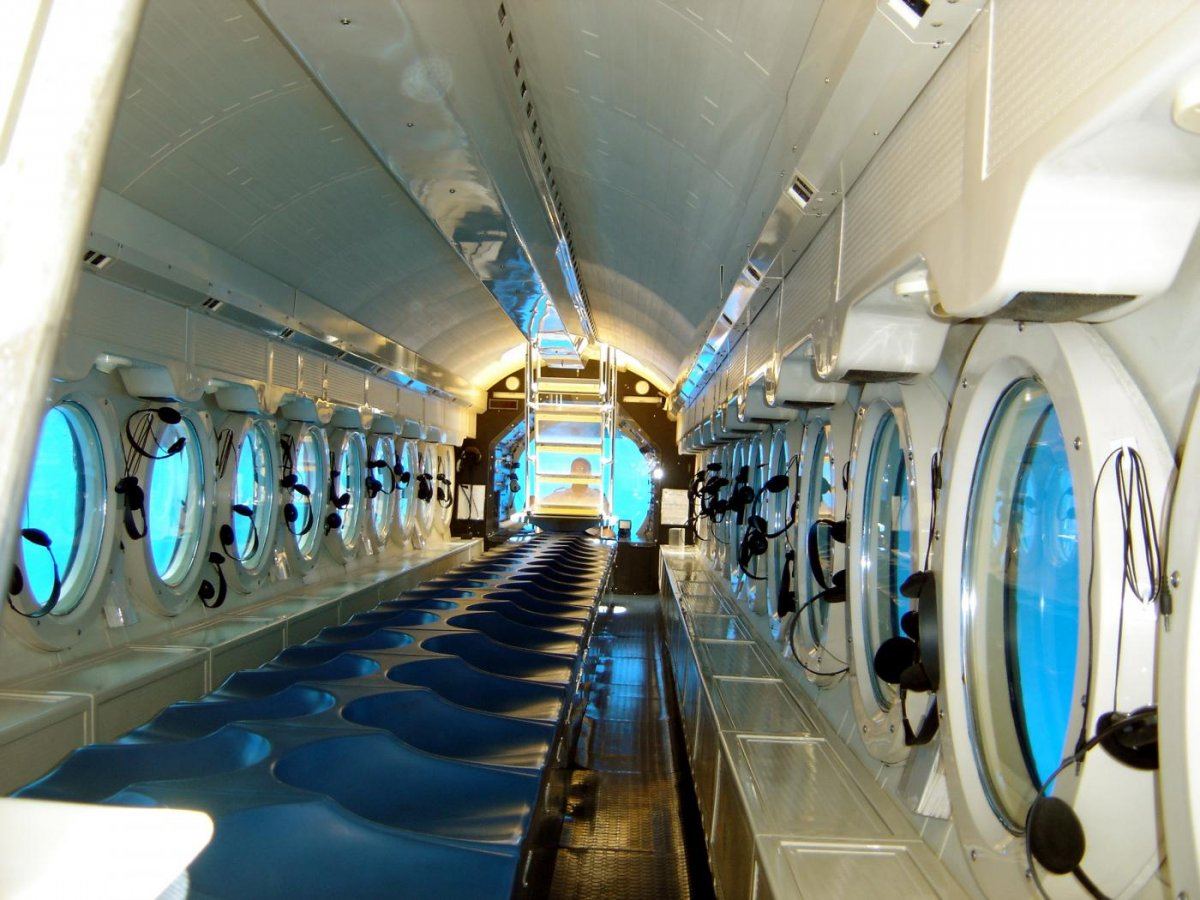 14. The Shanghai Ocean Aquarium Is Filled With Roving Exhibits
From the entrance of the Shanghai Ocean Aquarium, visitors can descends more than 500 feet, winding through deep ocean and coastal exhibits. More than 450 species of exotic fish as well as turtles and manta rays mingle in the vast underwater experience.