Like most civilized countries, France has a particular set of rules, manners and customs that makes its society work in that je ne sais quois way. The very word "etiquette" is French, as is "faux pas", so it's no big surprise to see that prescribed behaviors are important to these people. When visiting la République, you'd be wise to bear some of these social norms and expectations in mind, lest you unwittingly be perceived as a bumbling foreign oaf. They may say vive la difference, but they'll actually be aghast at your breaches and blunders. Conversely, some of the things that they do might strike you as odd, rude or bizarre. Cultural awareness and respect goes a long way when traveling, so here are 14 things NOT to do in France.
1. Don't Put Your Hands on Your Lap
Forget folding your hands demurely on your lap at the table in France. Keep 'em where they can see 'em, or they might wonder what you're doing down there. Here, the polite way to sit is with both hands visible on the table. All your life you've been admonished by your mother for putting your hands or elbows on the table, when maybe you were just born in the wrong country.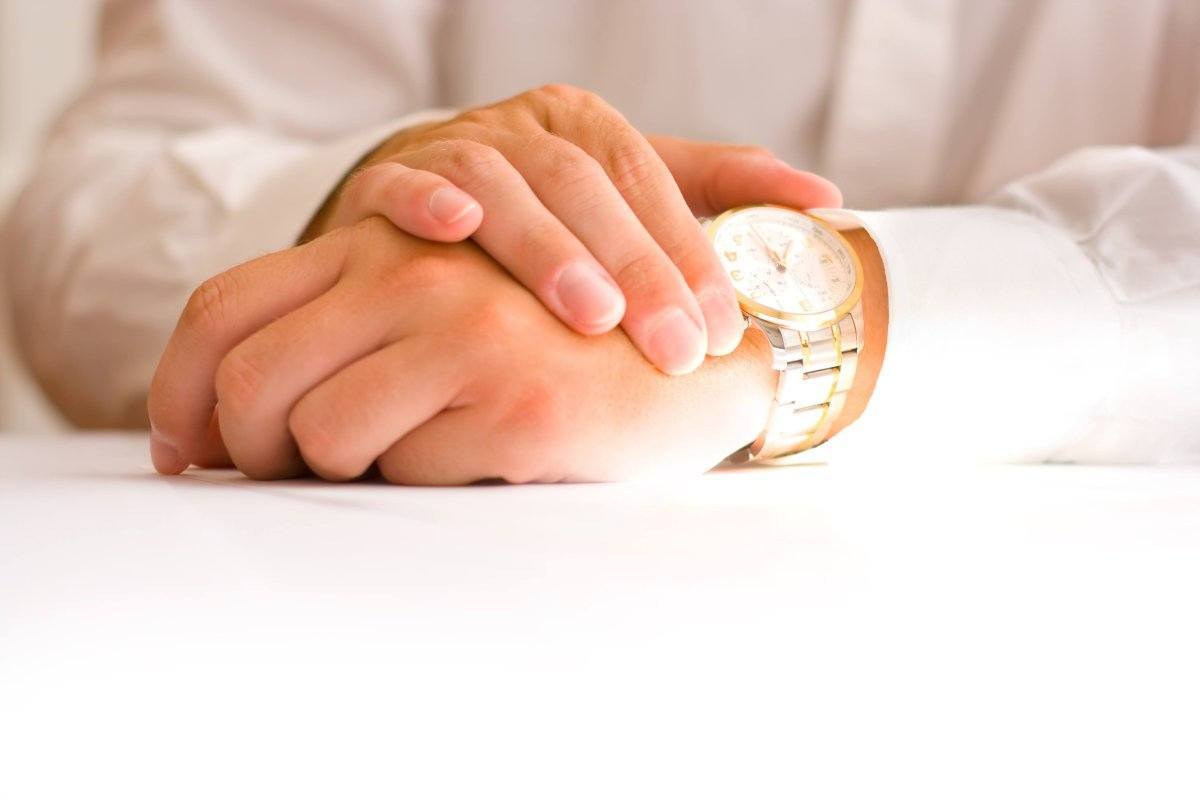 2. Don't Expect 24/7 Shops and Services
Lots of countries have a bustling 24/7 mentality where shops and services are always open for the convenience of their customers. This is not necessarily the case in France, especially in smaller towns. They take their breaks and work/life balance seriously. Many French shops close from 12:00 to 2:00 for a leisurely, civilized lunch lull – profits be damned. Some banks, post offices, museums and other places of business do too. Most things are closed on Sundays, and there are 10 Public Holidays that also shut down commercial activity. Lots of businesses take a few weeks off in July or August for their annual summer holiday, and frequent strikes can disrupt certain services. Popular tourist areas may stay open, and restaurants are more accommodating, but you should always double-check the opening hours and closing days before heading out for a shopping spree or errand run in France.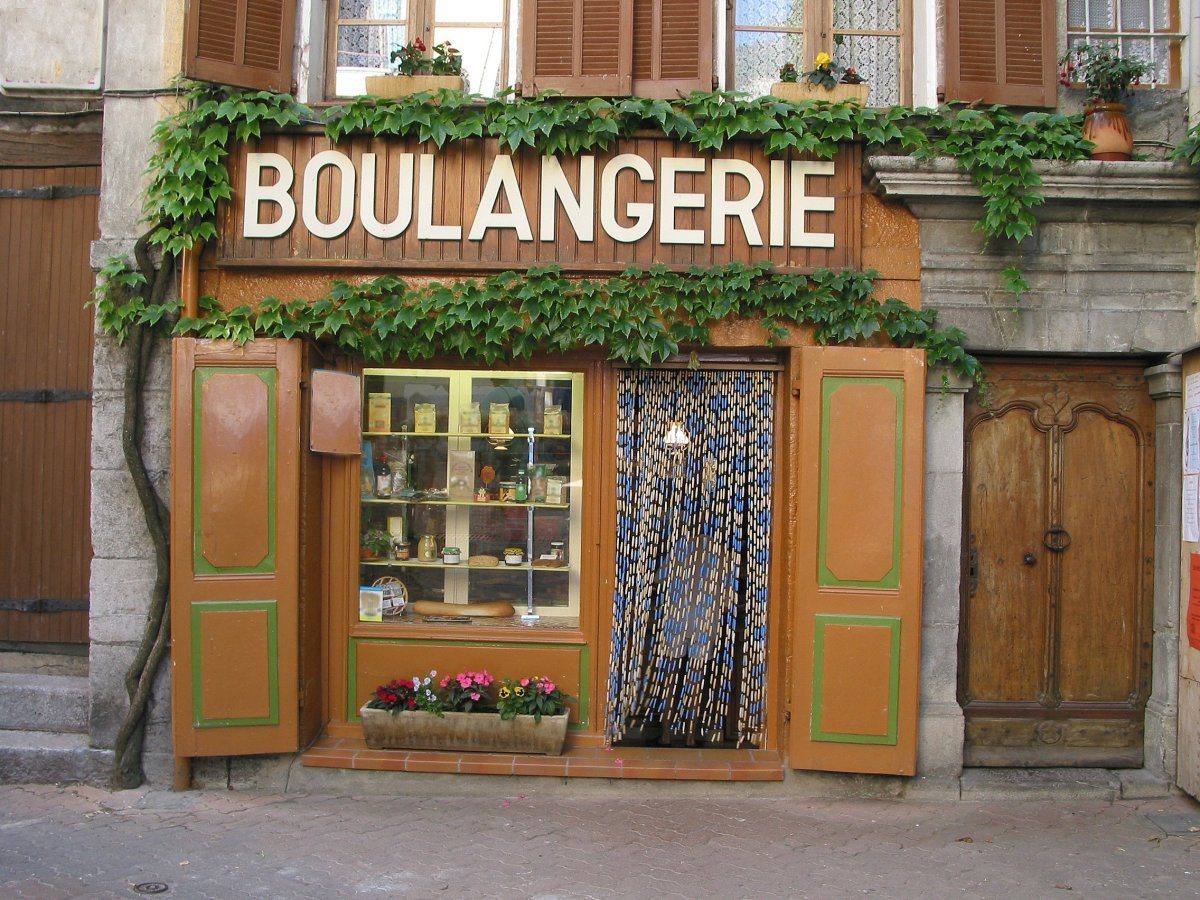 3. Don't Step in the Merde
The French love their Fifis and Fidos, and you often see dogs sitting on laps and under the tables at sidewalk bistros in France. However, unlike other countries that have strict rules about picking up after your pooch, France doesn't seem to have gotten the pooper-scooper memo. The sidewalks, parks and even some door stoops are literally littered with doggy doo-doo. The French seem unabashed by this. In fact, try to lecture them about the merits of collecting their pets' turds in a little bag for proper disposal and you will be met with looks of quelle horreur. Maybe one day they'll get with the etiquette of responsible dog ownership, but for now, save your selves and your shoes. Always scan the road ahead lest you step in a steaming mess of merde.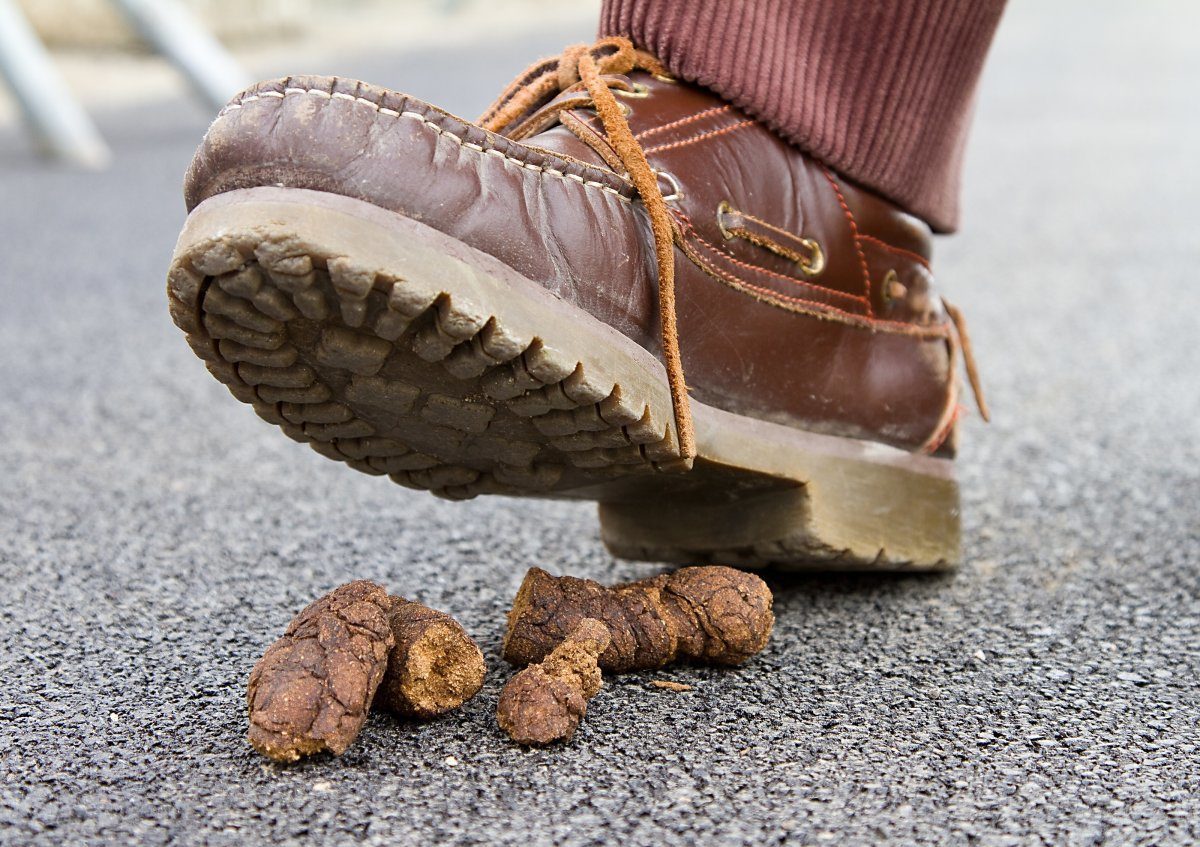 4. Don't Touch the Produce at le Marché
Strolling through a local fruit and vegetable market is one of the many simple pleasures awaiting you in France. Everything is so fresh, so appealing, so artfully displayed, perusing and purchasing produce can be a highlight of your trip. However, be forewarned that poking, prodding or picking up the goods is a big non-non here. There's an unspoken hands-off policy at a French marché . Let the vendor pick up the produce for you, and just point if you want to select a specific item.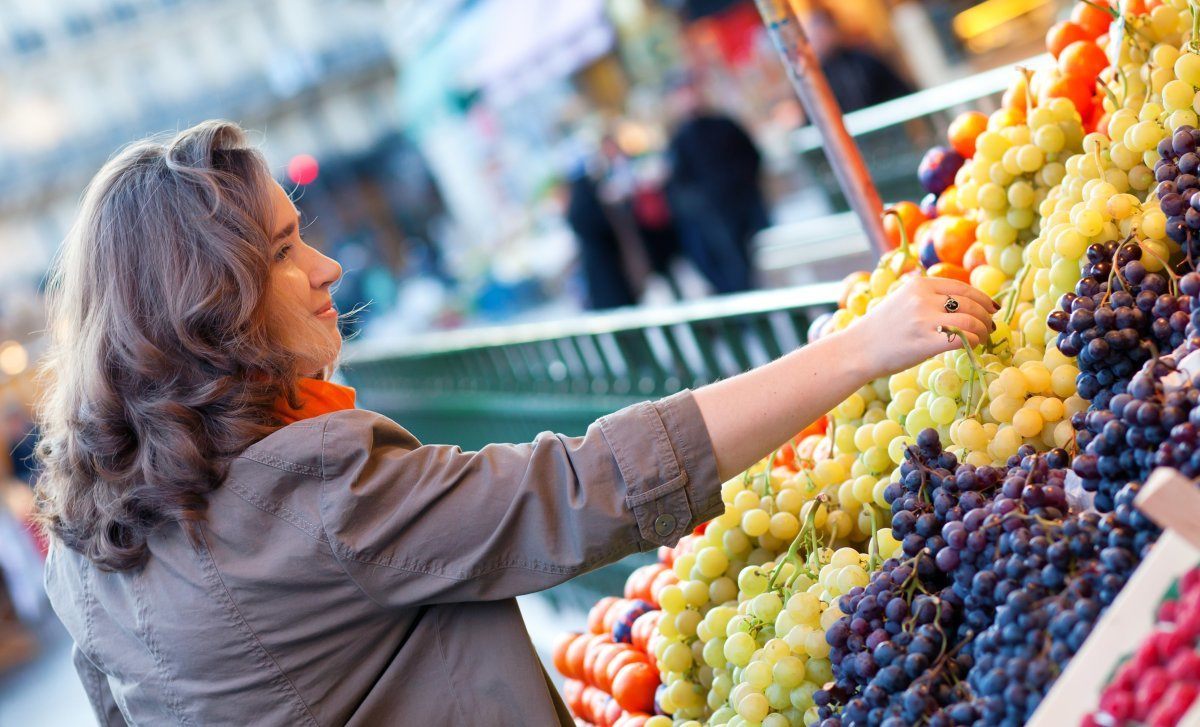 5. Don't Eat the Salad Before Your Main Meal
In many countries, a salad is considered a light starter course before the main meal is served. Other times, it is served as a side dish to be eaten along with the big plate. In France, and much of Europe, a salad is considered a palate cleanser and digestion aide after the main course has been consumed and before the cheese or dessert has arrived.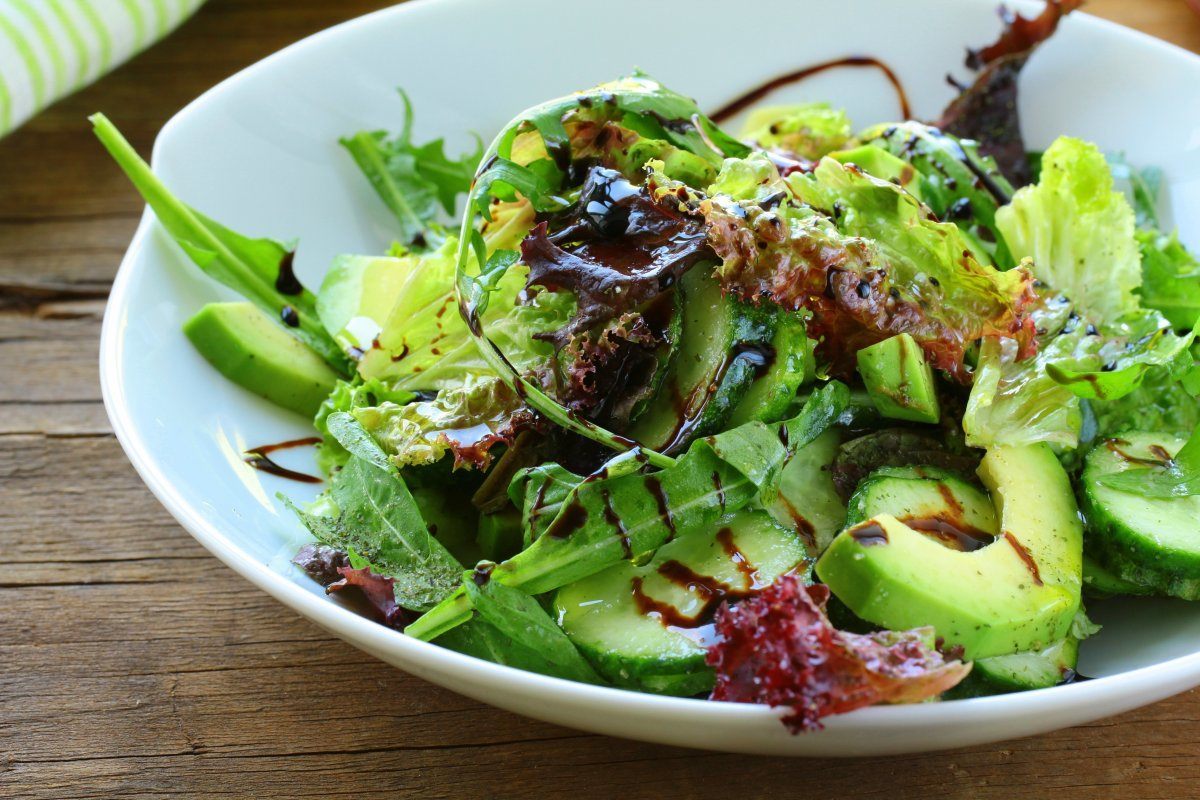 6. Don't Embrace Friends, Colleagues or Acquaintances
To kiss or not to kiss, that is the question when meeting people in France. It can be a cross-cultural minefield of greeting gaffes if you are too formal or too familiar with a person. In other countries, you might welcome someone with a full embrace, a light hug, a peck on the cheek, multiple cheek pecks, a fist bump, a high five or a firm handshake. In France, the customary greeting between friends is to kiss both cheeks – not necessarily sloppy wet ones, but an "mwaa-mwaa" air kiss just beside ought to do it. Even casual acquaintances and colleagues might greet each other this way, especially women. When in doubt, let the French take the lead on this one. There doesn't seem to be any firm rules on left or right cheek first, so just follow suit. If they extend a hand, don't go in for la bise and vice versa. An enveloping hug is mostly reserved for lovers and close family, so don't bear hug the boss as a gesture of camaraderie. It might be misconstrued.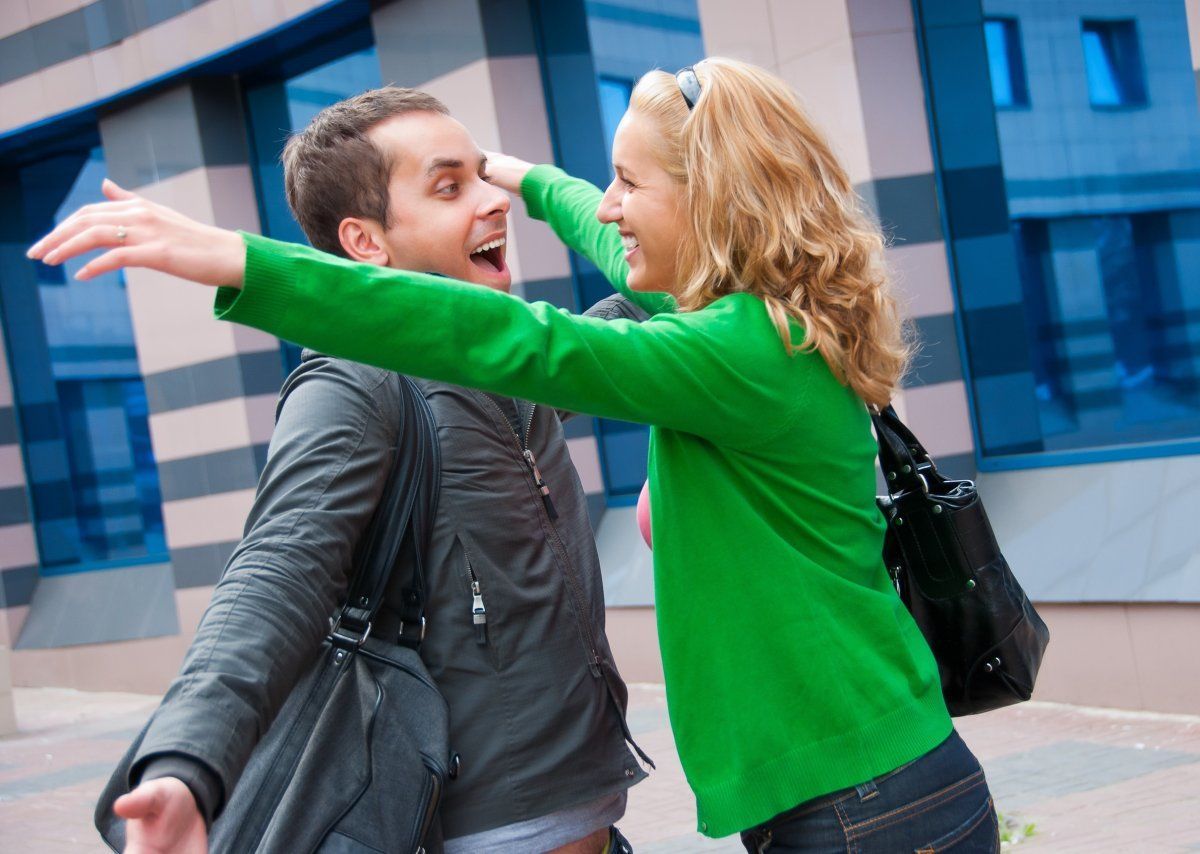 7. Don't Bring Wine to a Dinner Party
So you've made a French friend and they've invited you to their house or apartment for dinner. Back home you wouldn't dream of showing up empty handed, so you purchase a bottle of wine as a token hostess gift. Faux pas! To the French, this is a bit of an insult implying that they don't know the proper wine to serve at their own party. Also, let your host do the pouring and refilling of wine glasses, as they know how to imbibe without overindulging.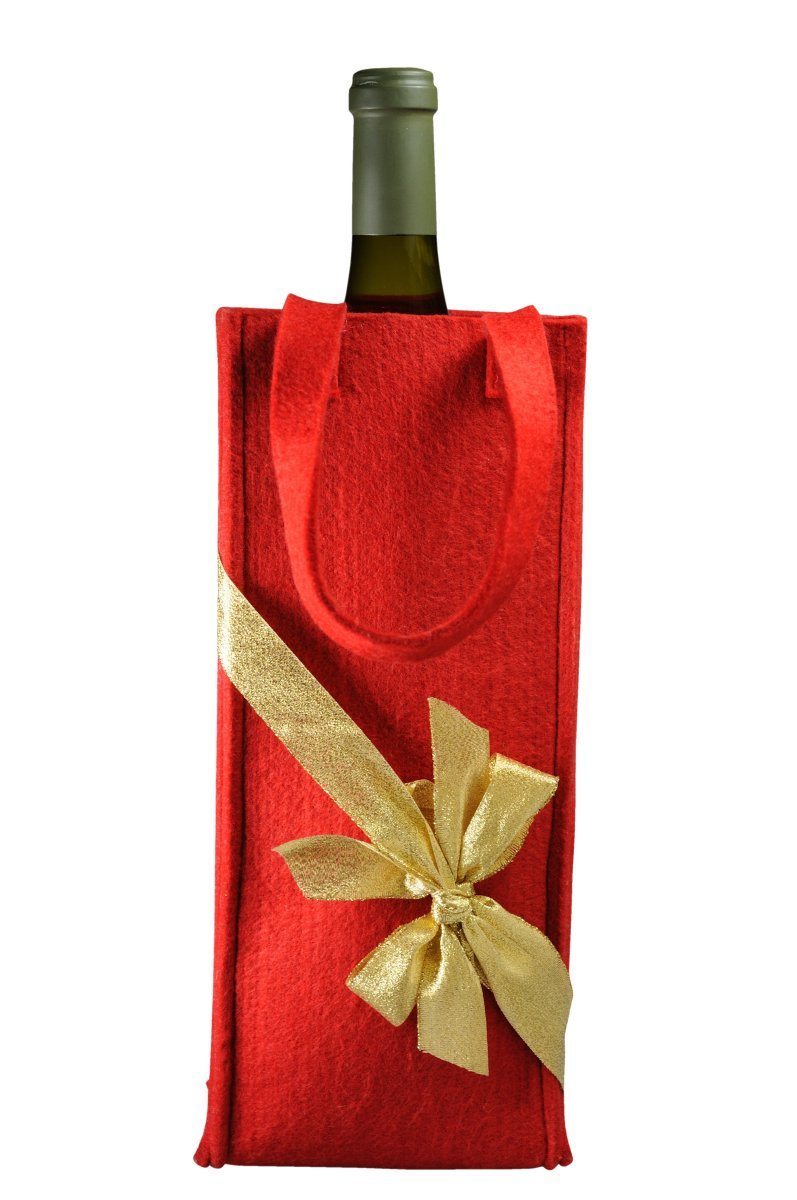 8. Definitely Don't Bring Chrysanthemums to a Dinner Party
So wine as a hostess gift is out. What about flowers? Well, just make sure they're not a pretty bouquet of chrysanthemums. Those posies are associated with cemeteries, funerals and death. Carnations should be avoided, too, as they have a bad luck connotation. To avoid these floral faux pas, you might be safer with a box of chocolates.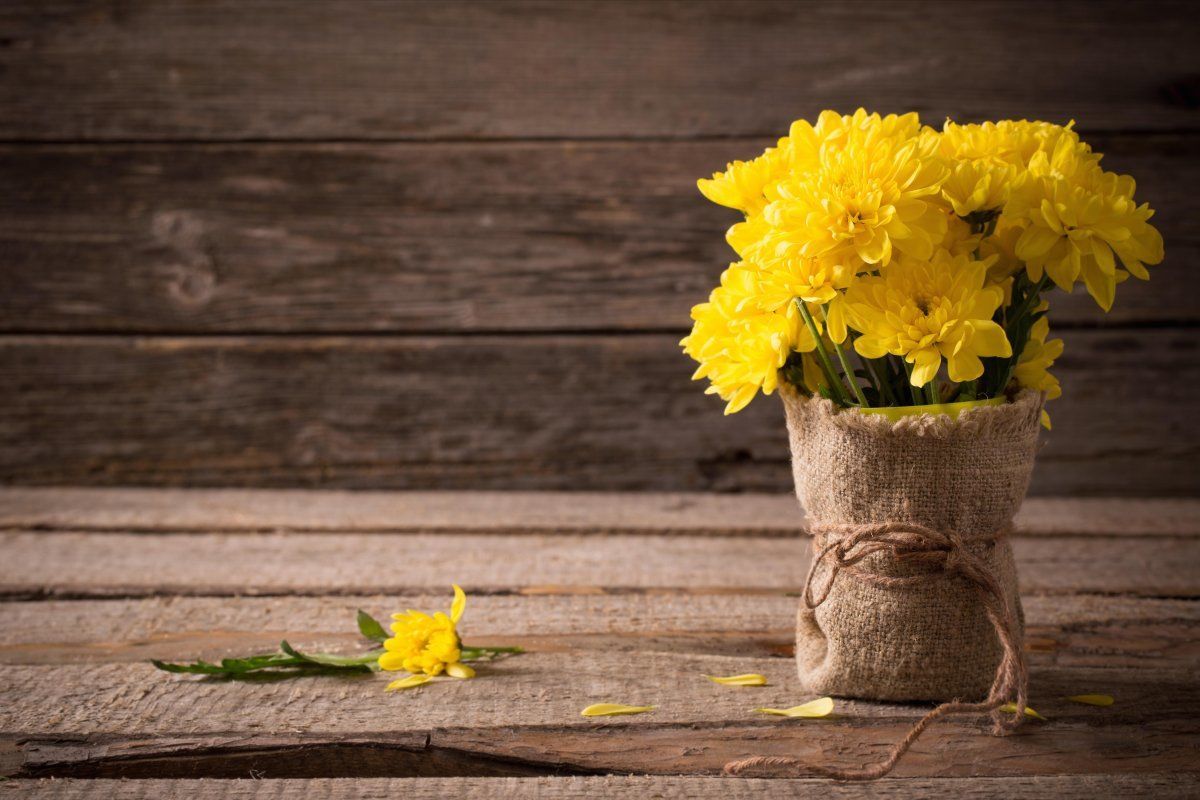 9. Don't Be a French Food Imbecile
Take the time to learn a bit about French cuisine before visiting France. Don't be that dimwitted foreigner who orders the steak tartare well done, asks why the vichyssoise is cold or expects escalope to be seafood.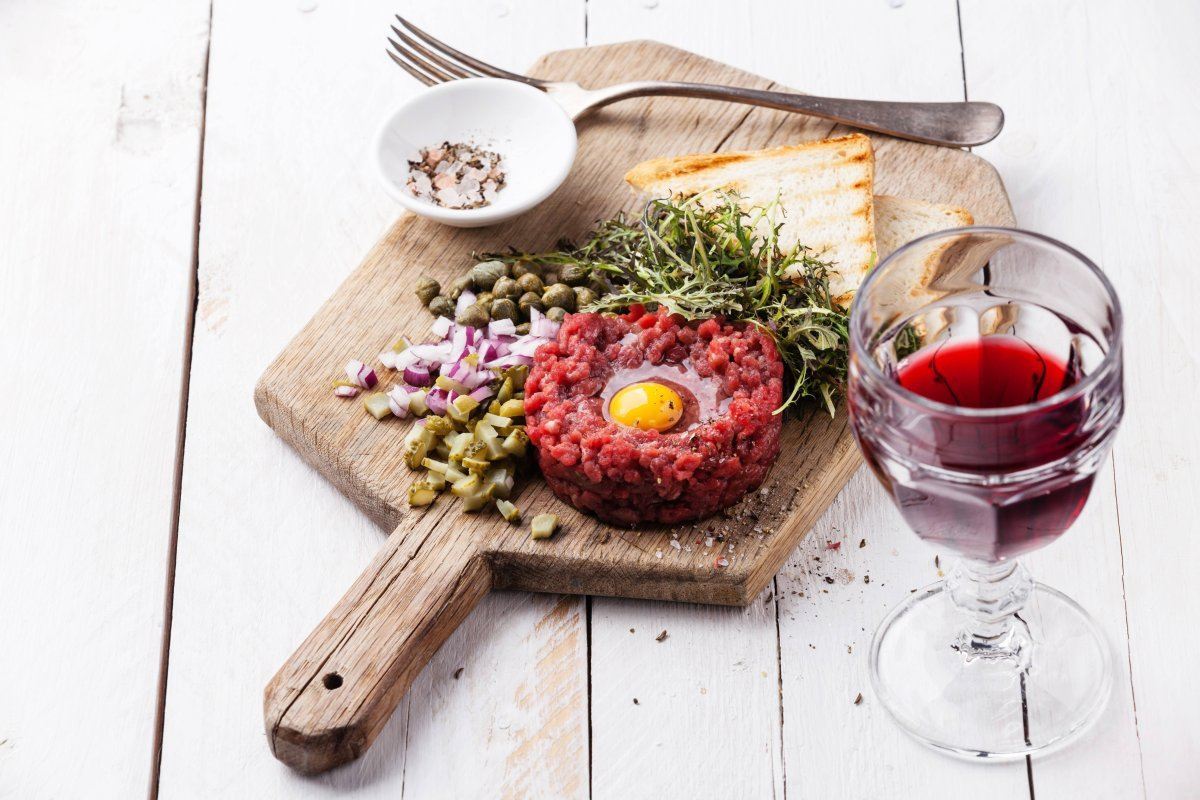 10. Don't Forget to Greet the Shopkeeper
In some countries, it's okay to just nod, smile or ignore the staff when you walk into a shop. If you need help, you'll ask, and it's not considered particularly rude if you don't engage in friendly banter or a greeting. Things are a bit more formal and polite in France. When you walk in and out of a small boutique, bakery, pharmacy or shop, you should always acknowledge the clerk with a crisp bonjour – better yet, bonjour Madame or Monsieur. Mercis are always appreciated as well. Skipping this vital step will not win you good service, and may indeed be igniting that haughty attitude you'll no doubt receive because of it.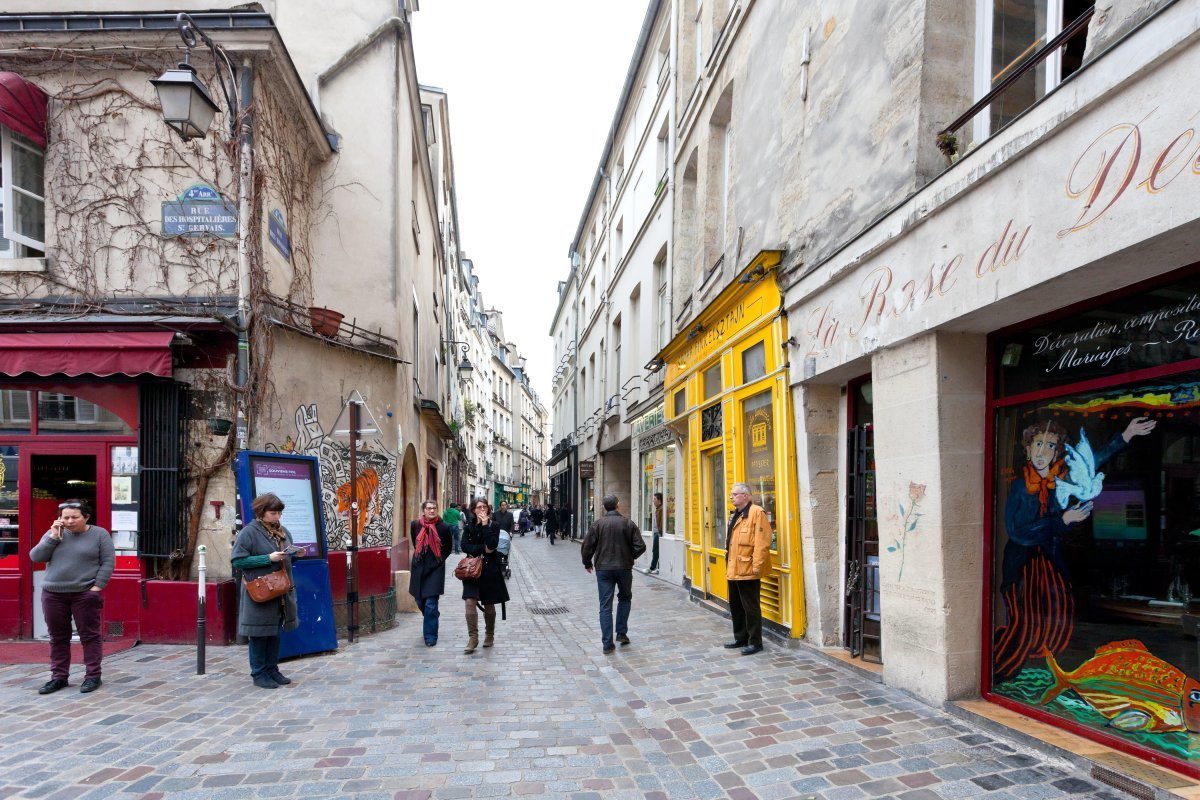 11. Don't Ask for a Bread Plate
French bread is magnifique, but there are a few points of etiquette to keep in mind when partaking in le pain in France. The first thing that surprises most foreigners is that bread plates aren't provided at restaurants. Rather than making room for a piece on your entree plate, it is perfectly acceptable to keep your bread on the table beside it. Yup, crumbs and all, right on the tablecloth. You may also be surprised that butter is not usually provided as a bread spread either, except perhaps at breakfast time. Rather than filling on bread before your meal arrives (tempting as that basket may be), it's best to wait and consume it alongside your meal. Break off little bite-sized pieces to place in your mouth as you eat. Don't slice off slabs with a knife or munch on a big knob of bread, barbarian-style. Bread is sacred in France, so don't be an oaf with your loaf.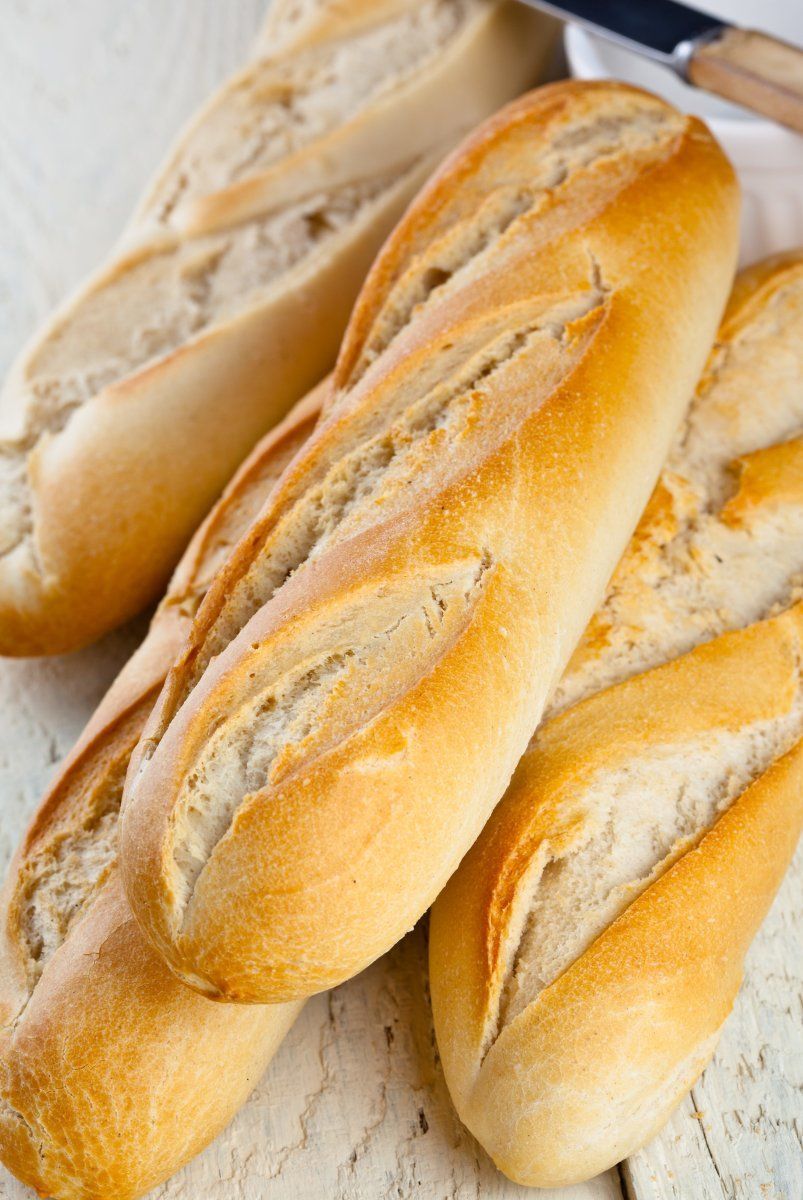 12. Don't Expect the Waiter to Bring You the Bill
The French are very laissez fair about hanging out in cafes, bistros or restaurants as long as you'd like. There's no pressure to turn tables here, and so you can nurse a glass of wine or a cup of coffee to spend all day at a coveted spot on a sidewalk table should you choose. The flip side is the waiter won't anticipate your need for the bill or present it to you in a timely manner unless you specifically ask for it. To them, handing out the check is akin to rushing you out the door. They're not necessarily ignoring you, neglecting you or providing poor service. They're just happy to have you linger.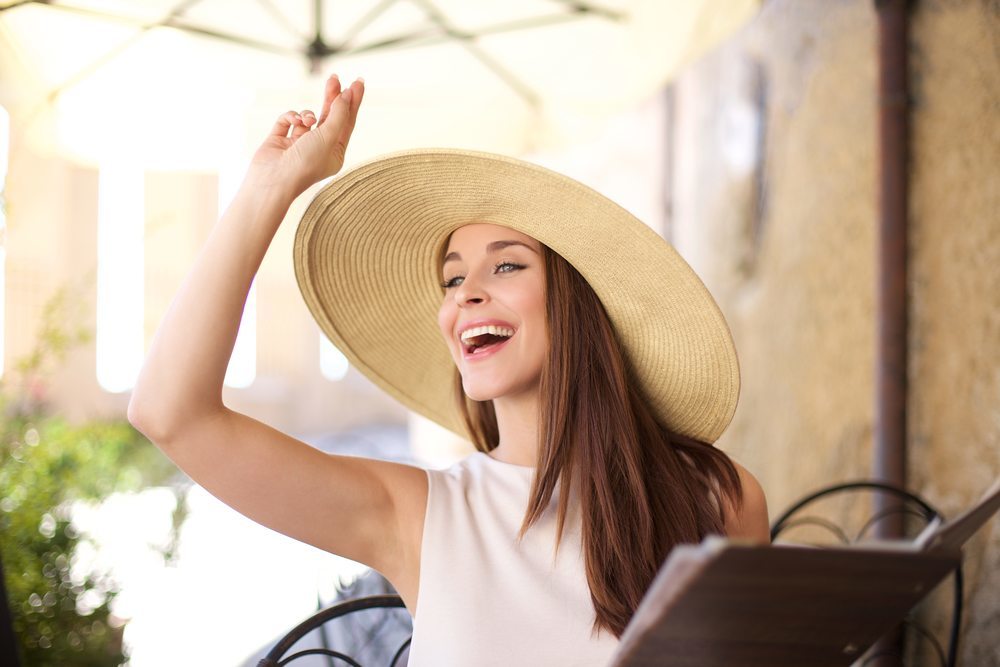 13. Don't Ask for a Doggie Bag
Taking leftovers home is considered gauche in France. Portions aren't overly gargantuan here as they are in some other countries (ahem, America), so chances are you can clean your plate of whatever French deliciousness the chef has prepared for you. Leaving scraps on your plate is perceived as disrespectful to the cook, and asking to slop it into a take-out box is an insult to the freshness, care and presentation that goes into plating a fine French meal. That being said, if you're a tourist who won't be a regular customer and you want what you've paid for, go ahead and ask for a doggy bag. Just know that the staff will be rolling their eyes at you back in the kitchen.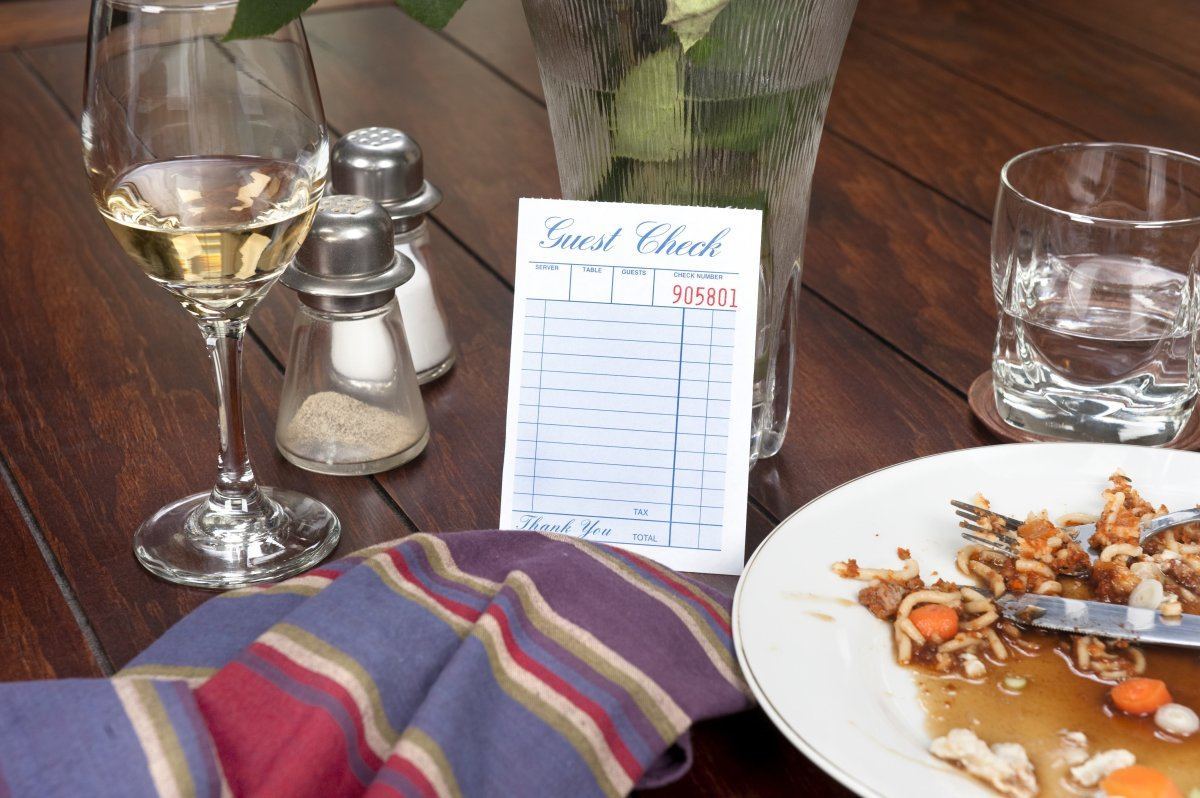 14. Don't Order Coffee, Tea or Soft Drinks With Your Meal
In many countries, it's okay to have a cup of joe, sip soda or drink a flavored beverage throughout a casual meal – and keep the refills coming. Not so in France. Water or wine are the accepted liquids to accompany food. Sure, you can order a Coke or juice or whatever you like, but you'll be going against the grain here. If you don't want to stand out like a sore foreign thumb, do like the French do. A glass of wine is usually cheaper than a soda, and tap water is free (no need to pay for the bottled stuff), so this shouldn't be a problem.