The bucolic countryside in the United Kingdom is an area of rare beauty. Filled with lush, rolling hills and verdant pastures that define the color green, the British Isles have a proud and proper air about them. However, they sometimes lack in dignified town, landmark, street and village names. The UK may have its classy charms, but it's also chock full of place names that seem designed to make a junior high student giggle – not to mention attract selfie-taking tourists wanting to snap the naughty street signs. Most of these locations were named long ago when they didn't have an offensive connotation, and now its just part of the local lore. Take a few moments to indulge your inner tween and stifle some laughter as we highlight some of the silliest (make that dirty) place names the UK has to offer.
1. Tickle Cock Bridge
Not to be confused with simply Cock Bridge — which is to the east — Tickle Cock Bridge is a pedestrian underpass in Castleford, England. Nobody is really sure how it got its name over a century ago, but the tunnel is apparently often used for lovers' trysts. At one point, some prudish townsfolk wanted to change the name to a less saucy Tittle Cott, but the majority voted to keep it as is.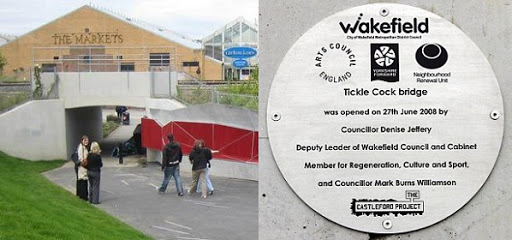 2. Butt Hole Road
What, did they let the town's twelve year old boys name this street in Conisbrough, South Yorkshire? What were they thinking? Enough was enough, and the townspeople got together and had the street name changed to Archers Way. They grew tired of the sign being stolen and groups of tourists dropping trou for photo-ops.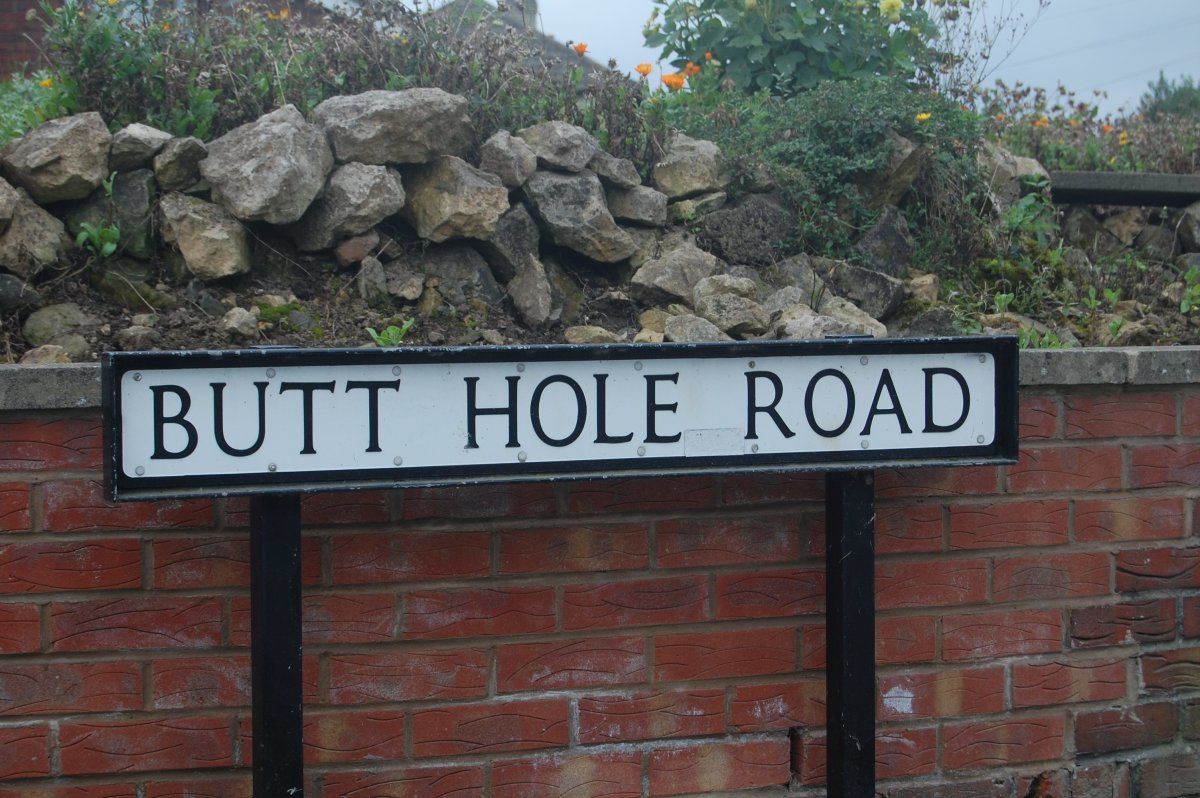 3. Fingringhoe
Try not to laugh or crack one-liners if you visit this village in Essex. The locals are pretty tired of all the off-color jokes, and there probably isn't a humdinger they haven't heard by now.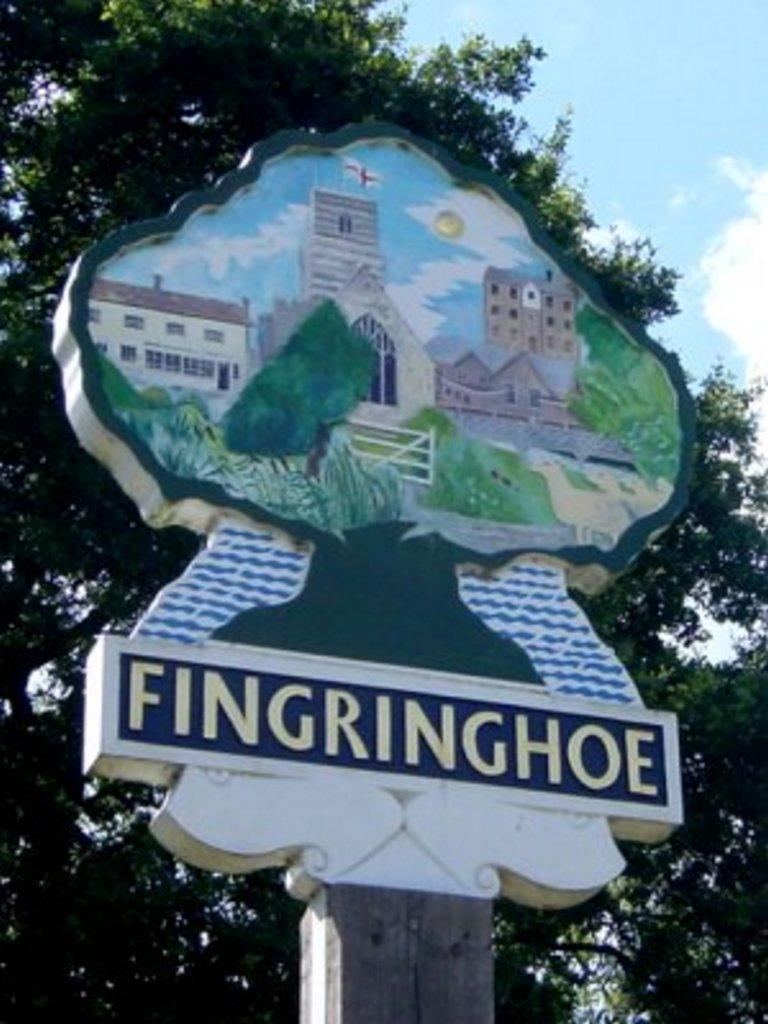 4. Long Lover Lane
Long Lover Lane is a quaint little street in West Yorkshire, a blue collar neighborhood whose people are known for their stamina. No, that's not really true. What is true is that Long Lover Lane is just a hop, skip, and a jump from the village of Stainland.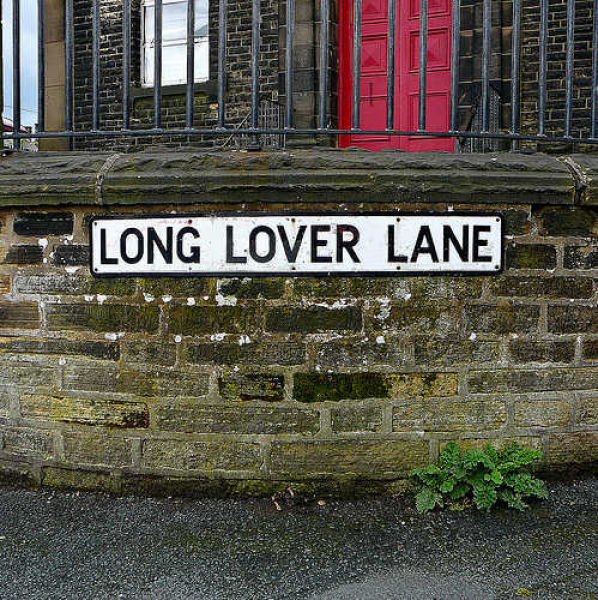 5. Hornyold Road
Can you imagine living on this road in Malvern, Worcestershire? You'd no doubt have to put up with snickering postmen and visitors every time you say your address.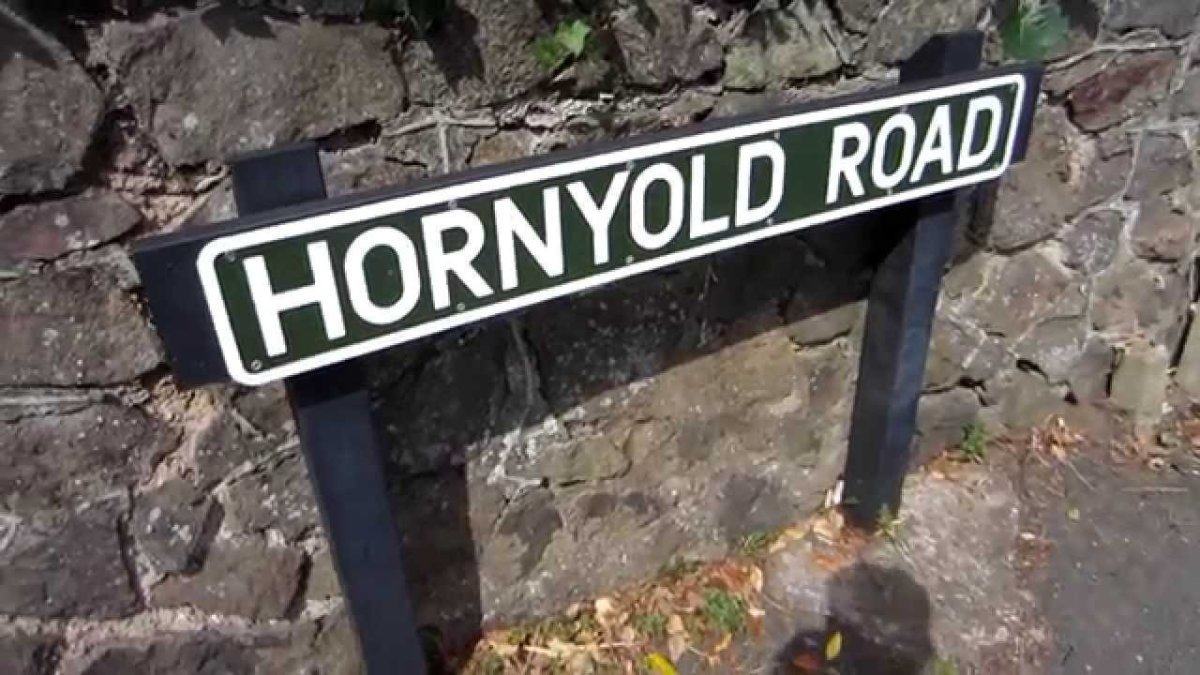 6. Spanker Lane
The locals are no doubt tired of hearing chuckles whenever they mention the name of their street in Nether Heage, Derbyshire. It just begs for some sort of comical reaction.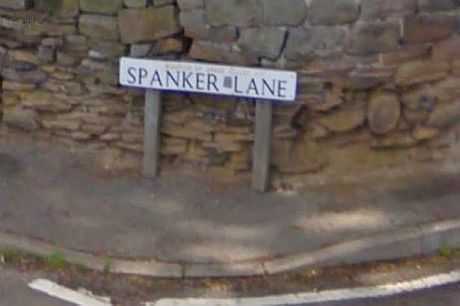 7. Rotten Bottom
History buffs will absolutely love a trip to Rocky Bottom in Dumfries and Galloway, Scotland. The old peat bog is simply ripe with the tales of days gone by, you can smell it in the air. Several archaeological finds have been made in the area, including the oldest longbow ever found in Britain. The area is as pungent as the name implies.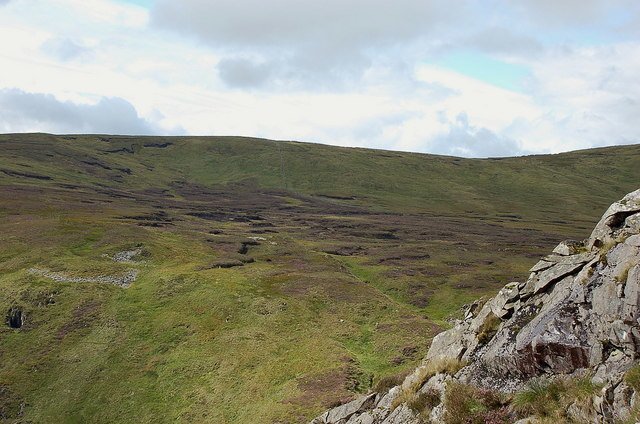 8. Bishop's Wood
If Bishop's Wood hadn't been named ages ago, you might have thought it was a cheap shot at the heavily Catholic Irish. It's not, though, because history is never as stupid as you really want it to be. Most likely the little town in England takes its name from the nearby forest and the fact that clergymen probably stayed there on vacation.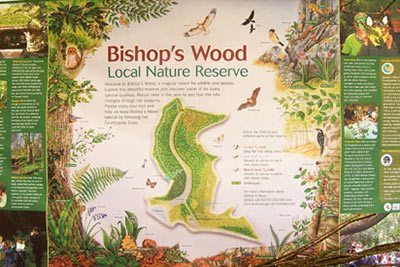 9. Shitlington Crags
It's not a curse word if it's the name of a place. It's not a curse word if it's the name of a place. Just keep repeating that and you'll be fine. Shitlington Crags is an impressive rock face in rural England geographically centered between Shitlington Commons and Shitlington Hall. We sh*t you not.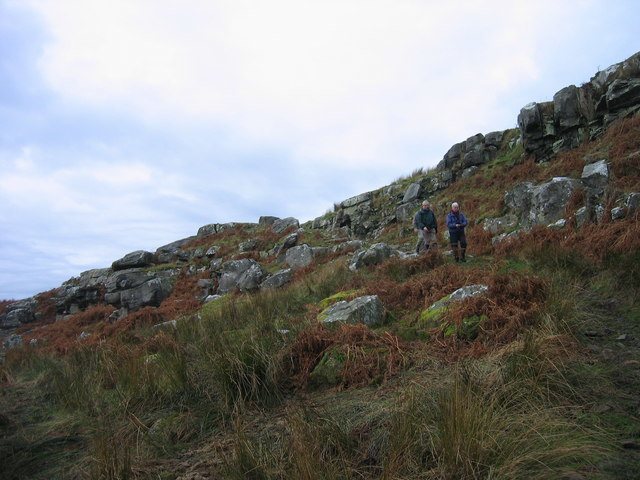 10. Titty Ho
This road in Northamptonshire is just asking for some sophomoric snickering.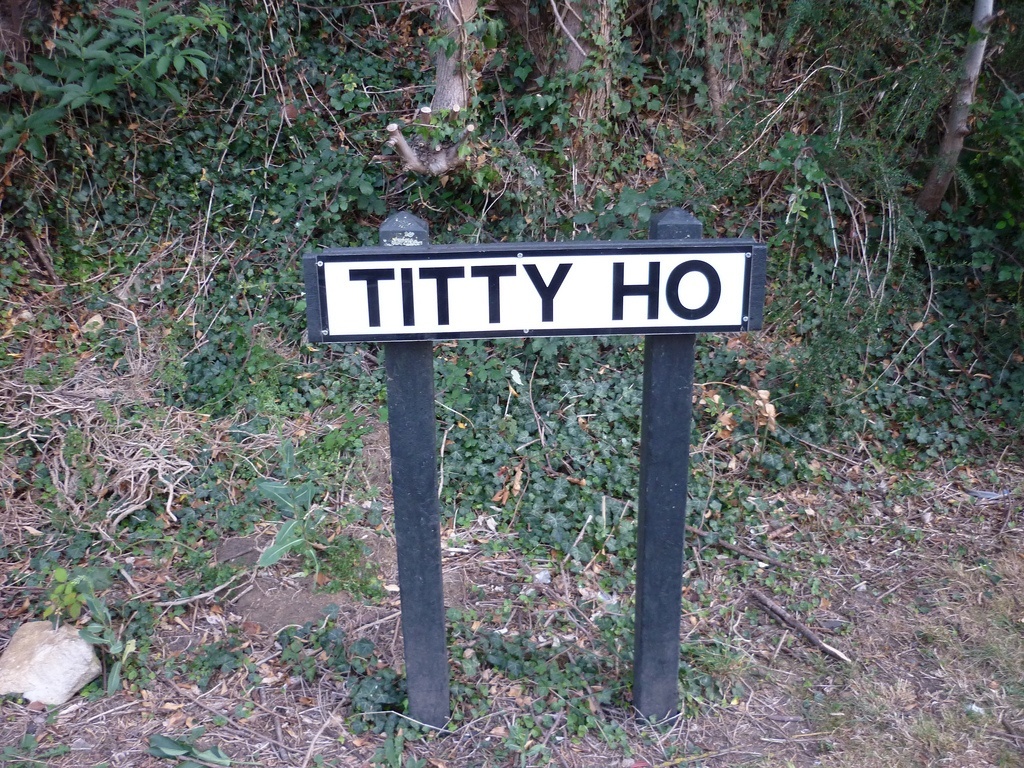 11. Ballfields Barn
Even though the name may not exactly conjure up images of a place you'd want to visit, the self-catering cottage is actually supposed to be quite beautiful for tourists visiting Derbyshire. To name your property something like that, you have to have plenty of, well, you know.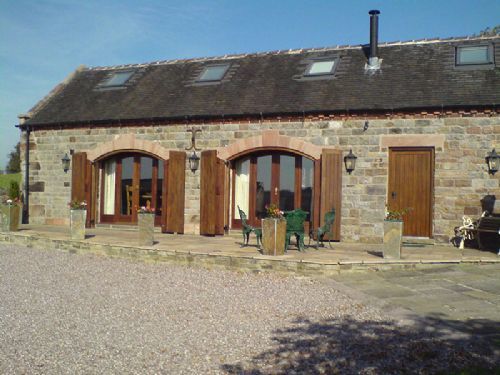 12. St. Mellons
Okay, there are definitely more objectionable town names in South Wales (like Lord Hereford's Knob or Netherend or the rather unpleasant sounding Bully-Hole Bottom), but St. Mellons just jumped out. It's got a certain fourth grade wonder built right into it, doesn't it?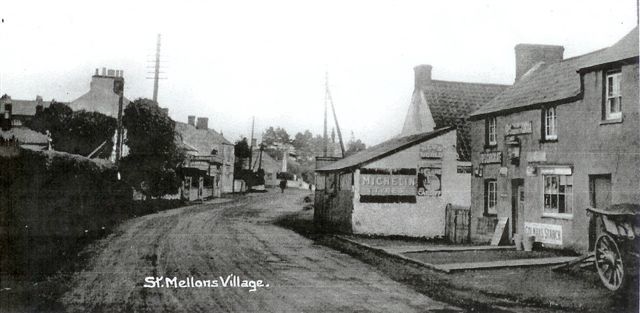 13. Beaver Close
There is absolutely nothing funny about naming your street after nature's majestic lover of wood. Okay, so there are certain juveniles among us who may have one hand clasped over their mouth, but the name is a stirring tribute to the furry creature who is the cause of so much fascination among nature lovers. Just north of Buttock, Beaver Close is a street in Horsham, West Sussex.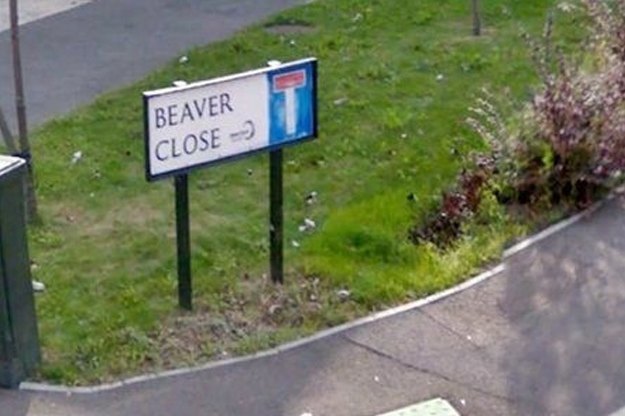 14. Cockshutt Lane
For the low, low price of about $200,000 you can be the proud owner of a cute little home on Cockshutt Lane in Sheffield. When you're on the way to view your property, though, be careful. It's actually easy to get lost in this area, as you might confuse Cockshutt Lane with either Cockshutt Drive or Cockshutt Avenue, both of which are nearby.