Barbados is an island known for incredible weather, white-sand beaches, and clear blue waters. What you might not be aware of are the many activities you can experience besides getting an awesome tan. Rest assured, Barbados enjoys over 3028 hours of sunshine each year, but you never know when you're going to find yourself there on a wet day. If showers are in the forecast or you just need a break from lounging on the sand, there's plenty to keep you busy on those off days. Whether you're a history buff, shopaholic, or art enthusiast, there's definitely something for those occasional rainy days when heading to the beach is simply out of the question.
1. Go Back in Time at Sunbury Plantation House
There is a place that transports visitors back in time through Barbados' rich history. With 300 years of historical content, the fully-restored St. Philip "great house" property delivers a deliberate and extensive glimpse into a true plantation house of that time. If you're willing to brave a few drizzles, check out machinery and vehicles used hundreds of years ago, that are available for viewing outside. Have lunch or a drink in the Courtyard Restaurant while visiting.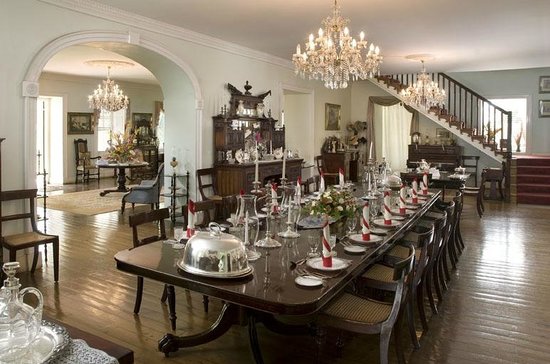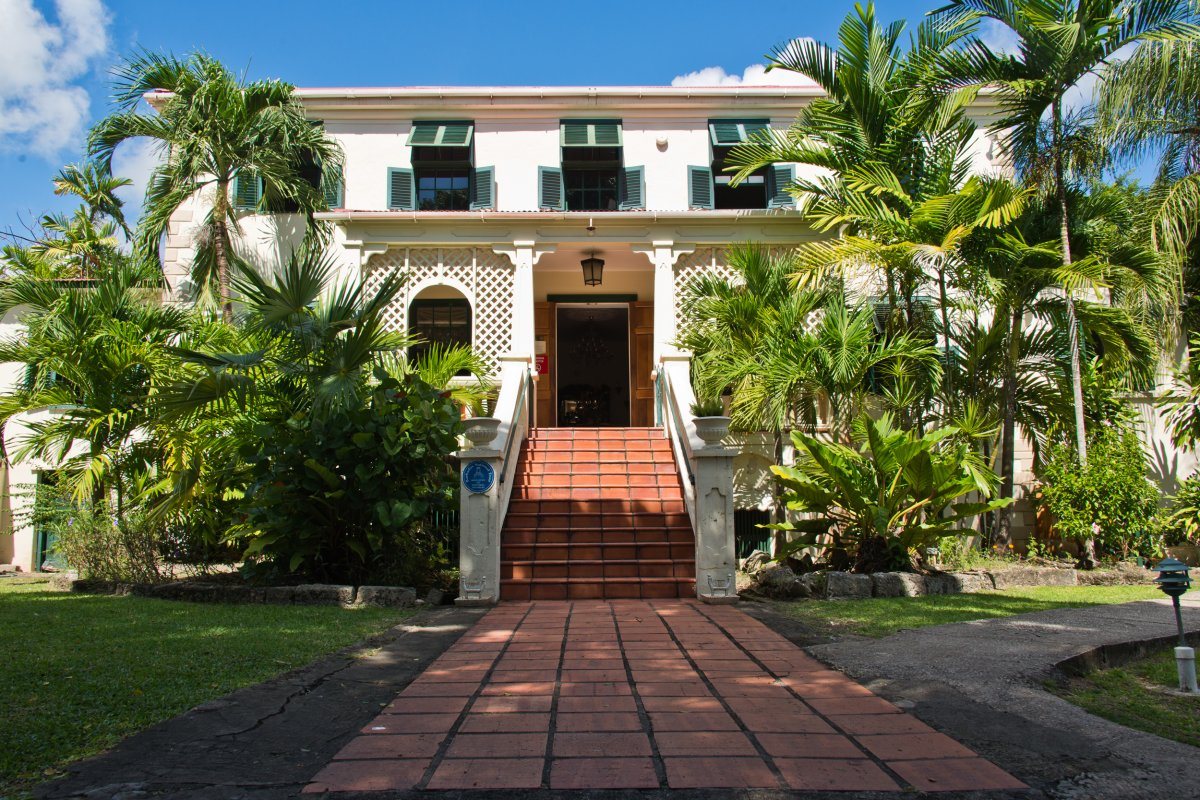 2. Fly High at the Concorde Experience
What would you give to fly on the Concorde? Well you can, virtually at least, when you visit the supersonic jetliner located beside Grantley Adams International Airport, Christ Church. This amazing plane is one of the most technologically-advanced and fastest in the world, and the ultramodern hanger where it is located makes patrons feel as though they're really about to take off. Learn all you can about the Concorde in fun and exciting ways, and experience what many won't in their lifetimes – including a sonic boom!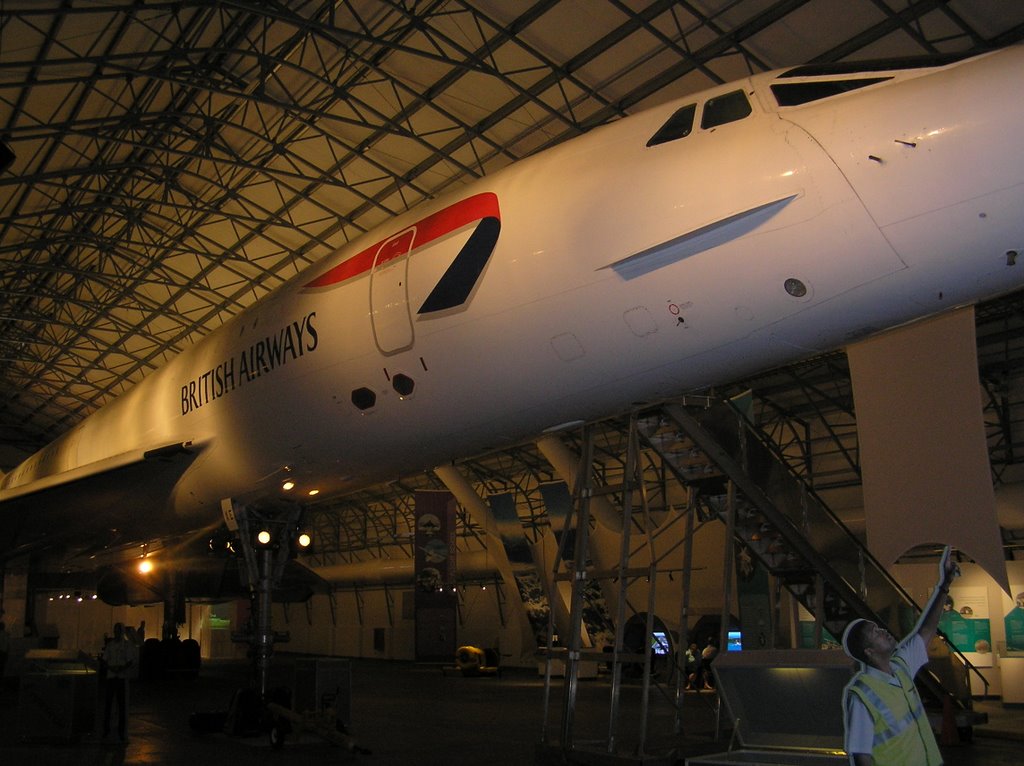 3. Get a Little Tipsy at Mount Gay Rum Distilleries
Rum is a staple of Caribbean spirits, and there is one that holds the title of the world's oldest. It is Mount Gay Rum, with a distillery and visitors centre available for touring. Film, taste-tests, slideshows, black-and-white photo galleries, artifacts, datelines, and narratives, are among the many ways the 300-year history of Mount Gay rum production is explored.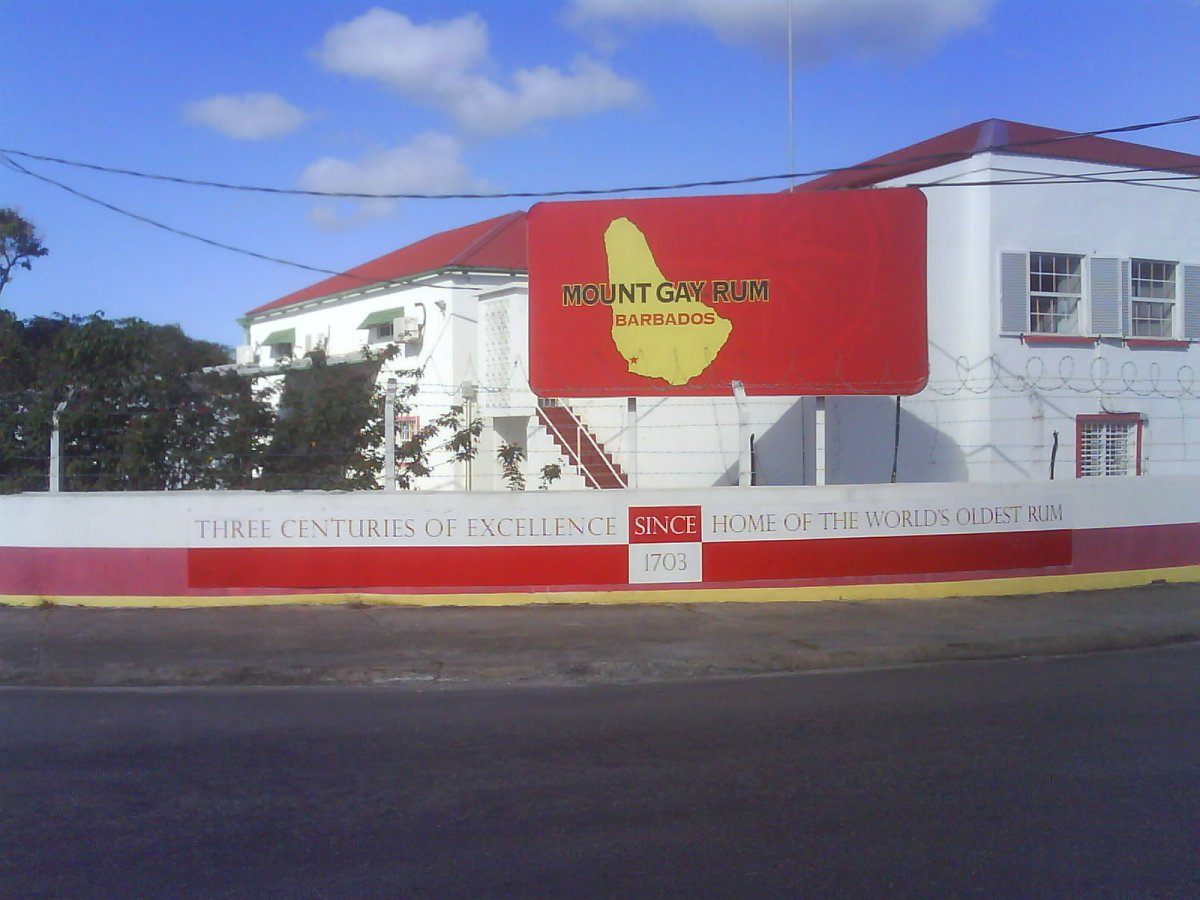 4. Go Underground at Harrison's Cave
160 feet below the earth's surface, Harrison's Cave is a must-see when in Barbados, whatever the weather, but it makes a particularly good rainy day option. The streams and water falls flow a little more robustly during a downpour. You can either sit back and enjoy their tram tour or go for a more exciting eco-adventure explore. Either way, the crystallised limestone caverns with their funky stalactites and stalagmites are truly spectacular.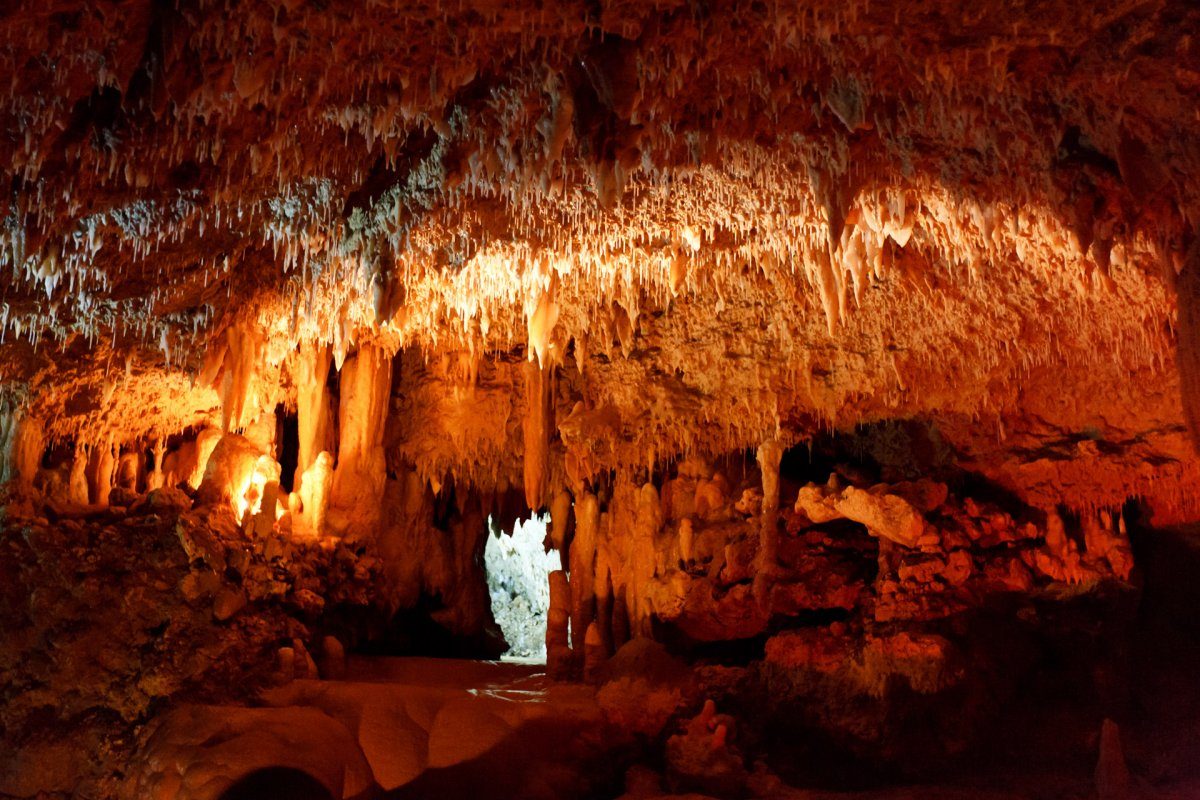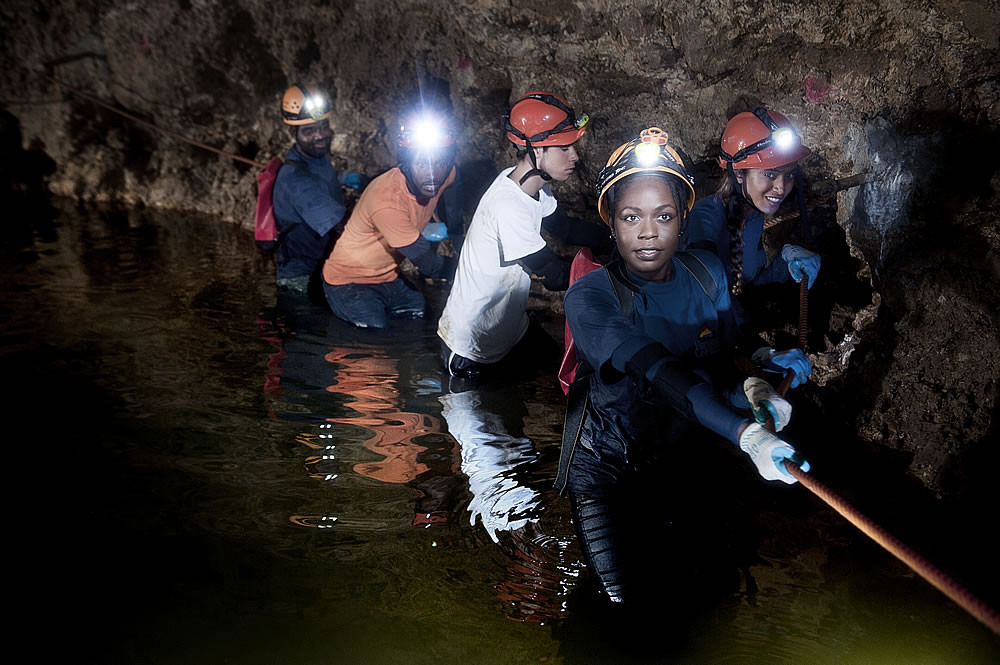 5. Shop Till You Drop at Limegrove Lifestyle Centre
Luxury shopping has a name in Barbados and it's Limegrove Lifestyle Centre. The retail shopping space features leading brands and boutiques like Louis Vuitton and Chopard, art galleries, a cigar lounge, VIP High Definition cinema, gourmet restaurants, cafes, bars, and more. The laidback atmosphere and surrounding greenery allows you to relax and even if you're just window-shopping. This West Coast location is a great place to spend a few rainy hours, or even if the sun is shining.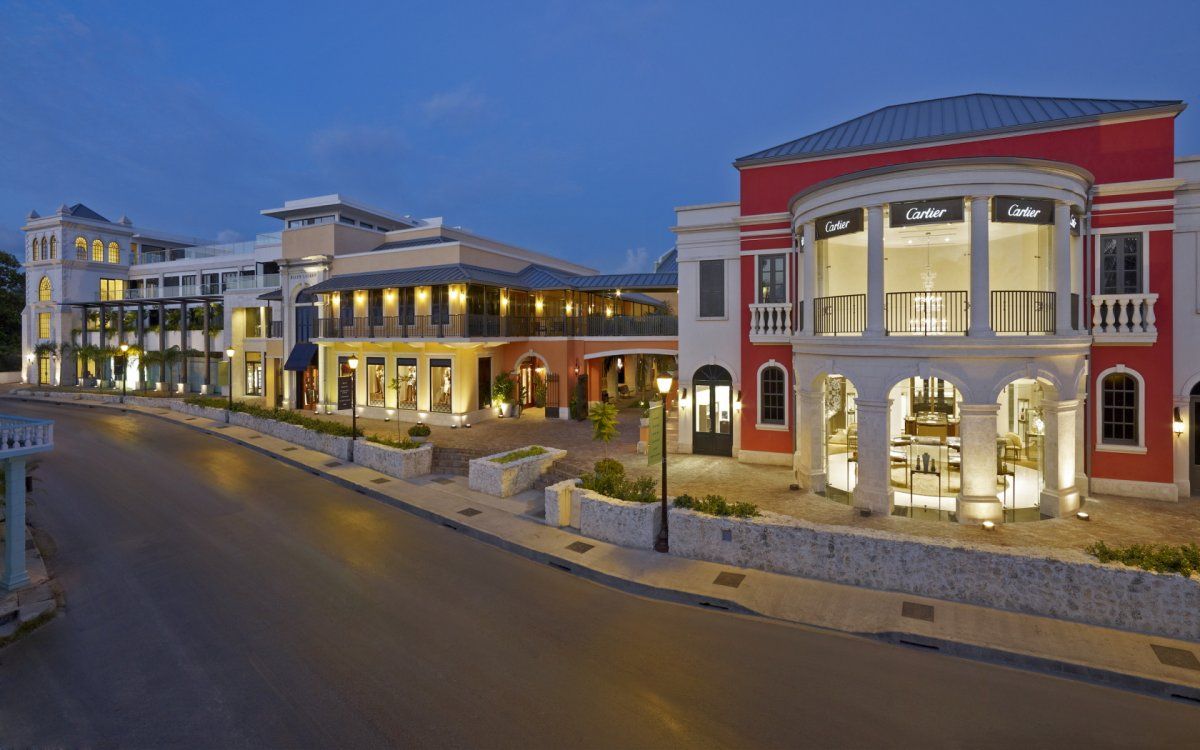 6. Get Historical at George Washington House
Here's a little-known nugget of history for you. Where is the only place outside of the USA that George Washington ever lived? Yep, Barbados. In 1751, at age 19, Washington visited the island with his ailing brother in the hopes that the climate would cure him, and it is said that the international trip had a great influence on the future founding father. The home he resided in has been restored in typical plantation style, and gives visitors a glimpse at the rich cultural heritage of Barbados back in the 17th and 18th centuries. George Washington House offers a small museum, cafe and occasional themed reenactment dinners with George himself.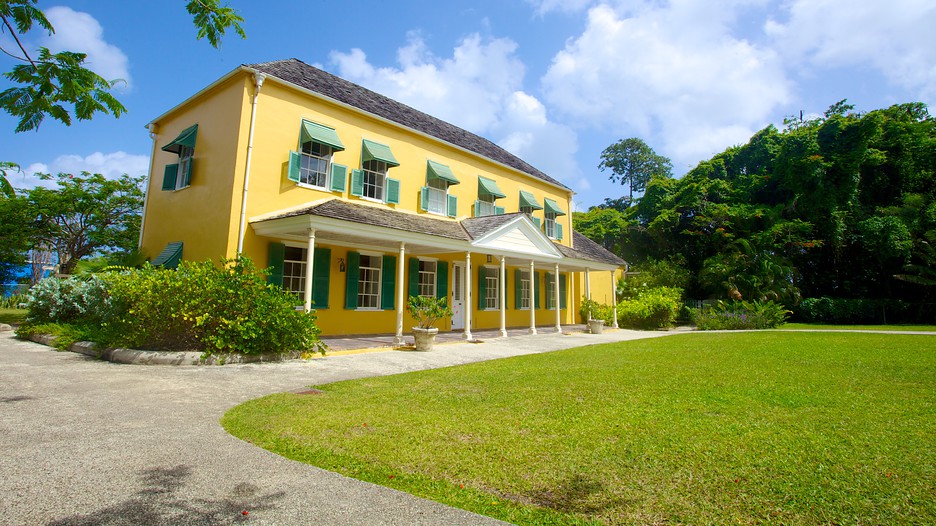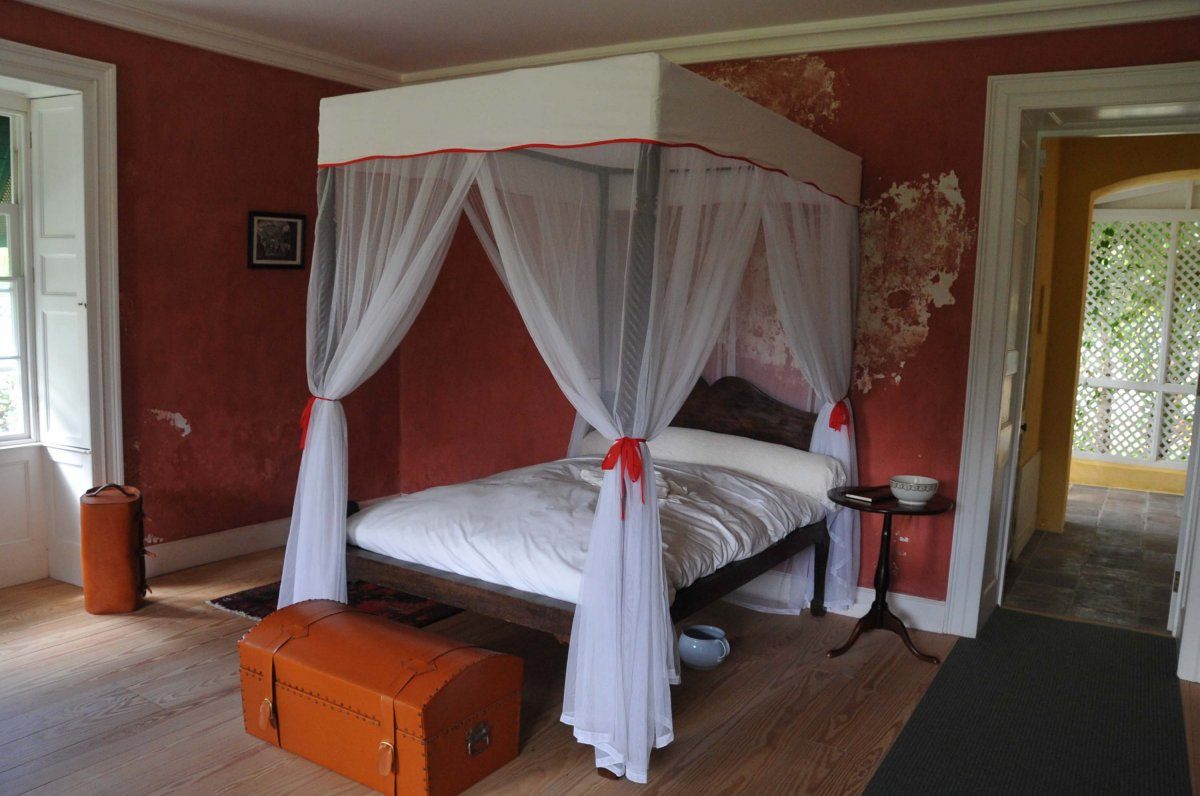 7. It's All Jacobean at St. Nicholas Abbey
Believed to be one of Barbados' first plantation great houses, this three-story Jacobean mansion is one of just three in existence in the Western Hemisphere. Purchased and restored by the Warren family in 2006, St. Nicholas Abbey was constructed in the 1650s, and is a stellar architectural example of the time. Thought to be based on English plans—there are chimneys and fireplaces—the house is a major part of Barbados' history. Today visitors can indulge in delicious complimentary rum punch while watching a home movie about the Abbey, exploring the rum distillery and boiling house, or simply admiring its three curvilinear gables. Grab lunch at the Terrace Café, and enjoy St. Nicholas Abbey's eight and twelve-year-old rum produced on site.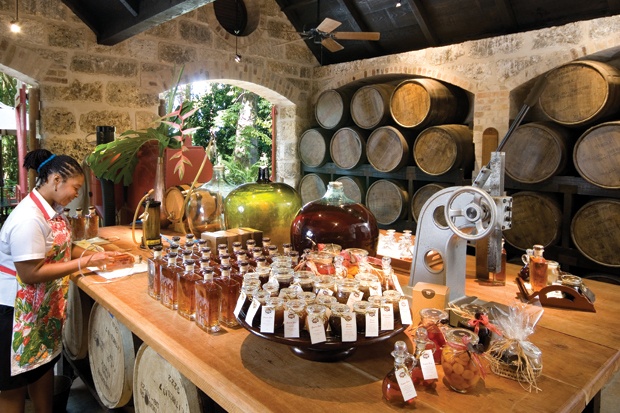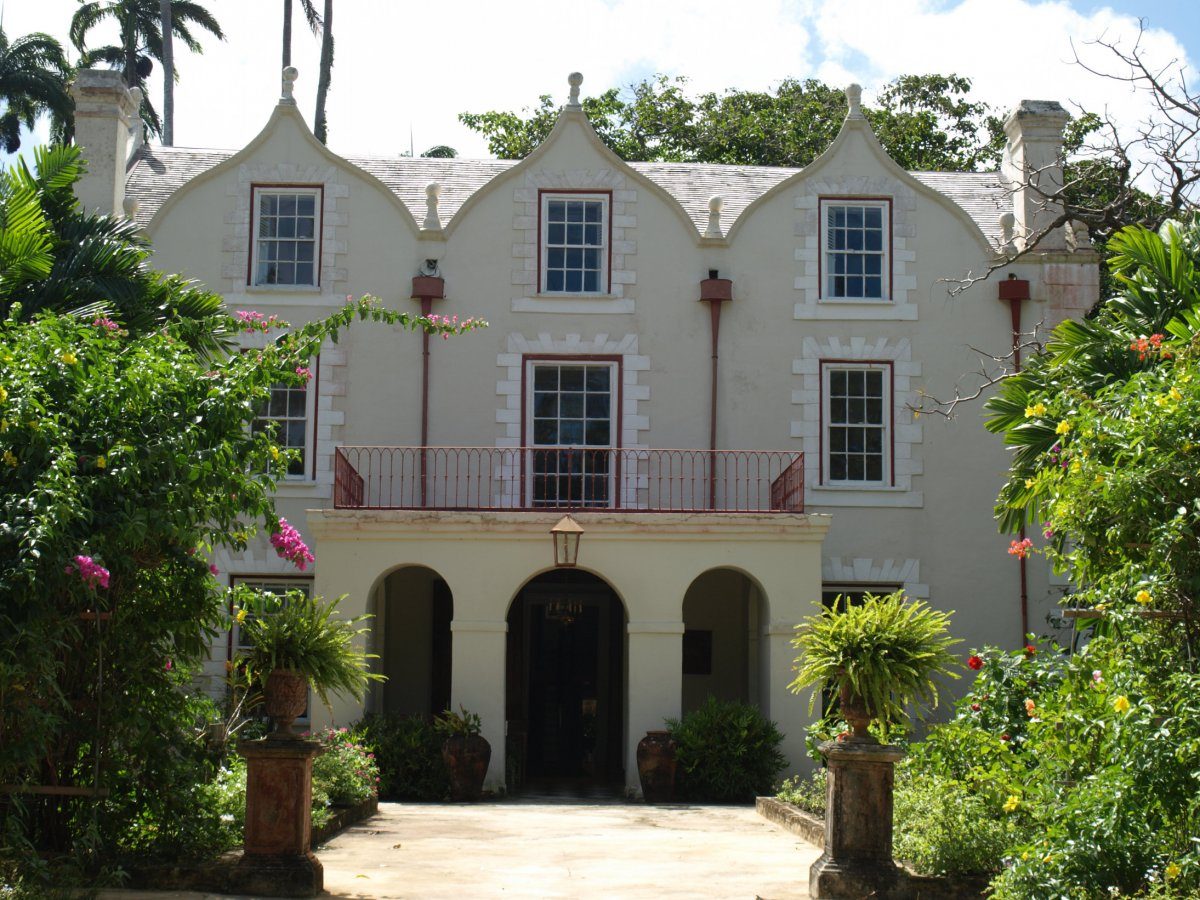 8. Sip on Cane Juice at Morgan Lewis Windmill
One of just two intact and restored sugar mills in the Caribbean, Morgan Lewis Windmill in St. Andrew is another must-stop on your rainy day travels. Visit to take in the exhibit which showcases the kind of equipment that was used to produce sugar when the industry was dominated by wind-power. If you're visiting during December to April, there's an extra treat, as you can drink fresh cane juice after a sugar cane grinding demonstration at the mill. In addition, the mill overlooks Barbados' Scotland District so bleak day or not, be sure to have your camera ready for breathtaking landscapes.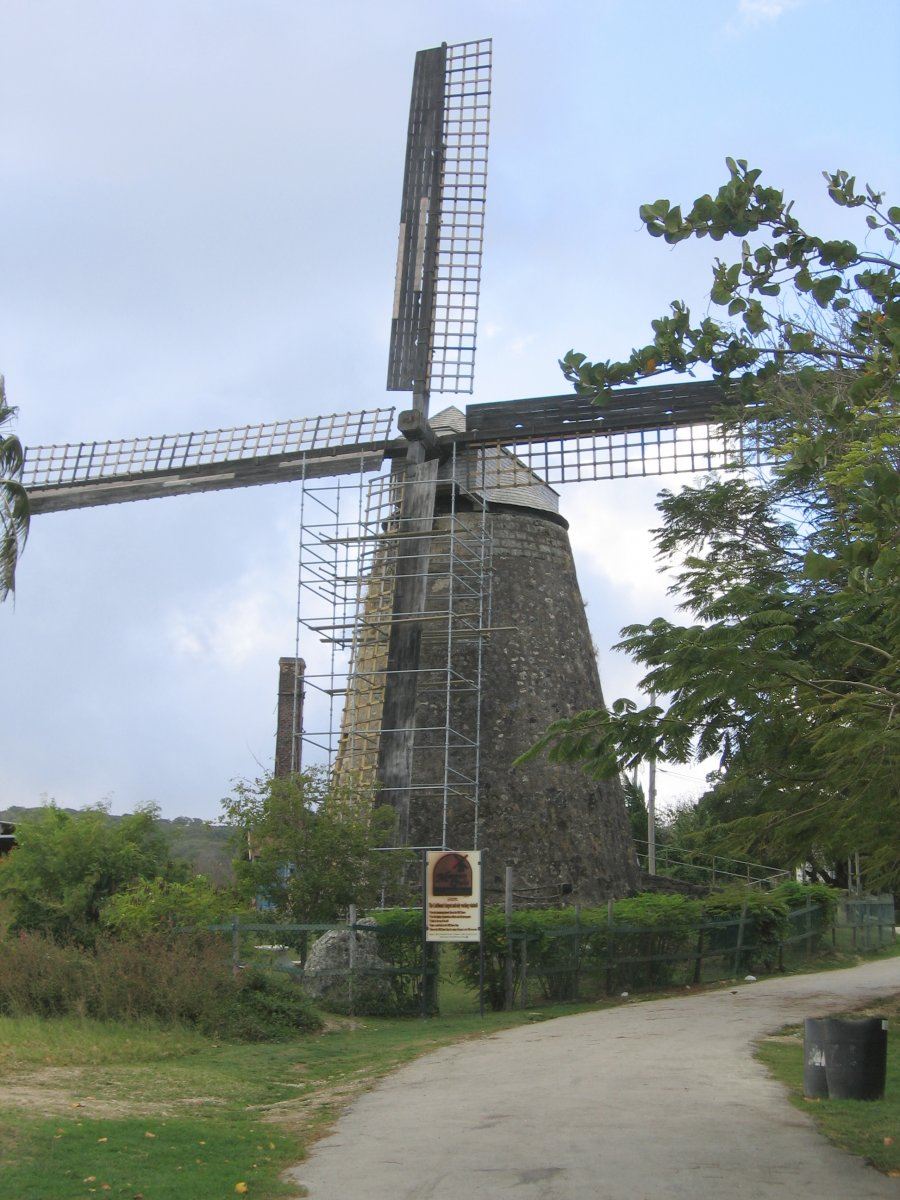 9. Unwind with Tutch Mobile Spa
Tutch Mobile Spa (Tutch pronounced "touch"), is a massage and spa service where you never even have to leave your hotel room, villa, or guest house. Its trained operators come to you, and provide world-class service that will leave you purring for more.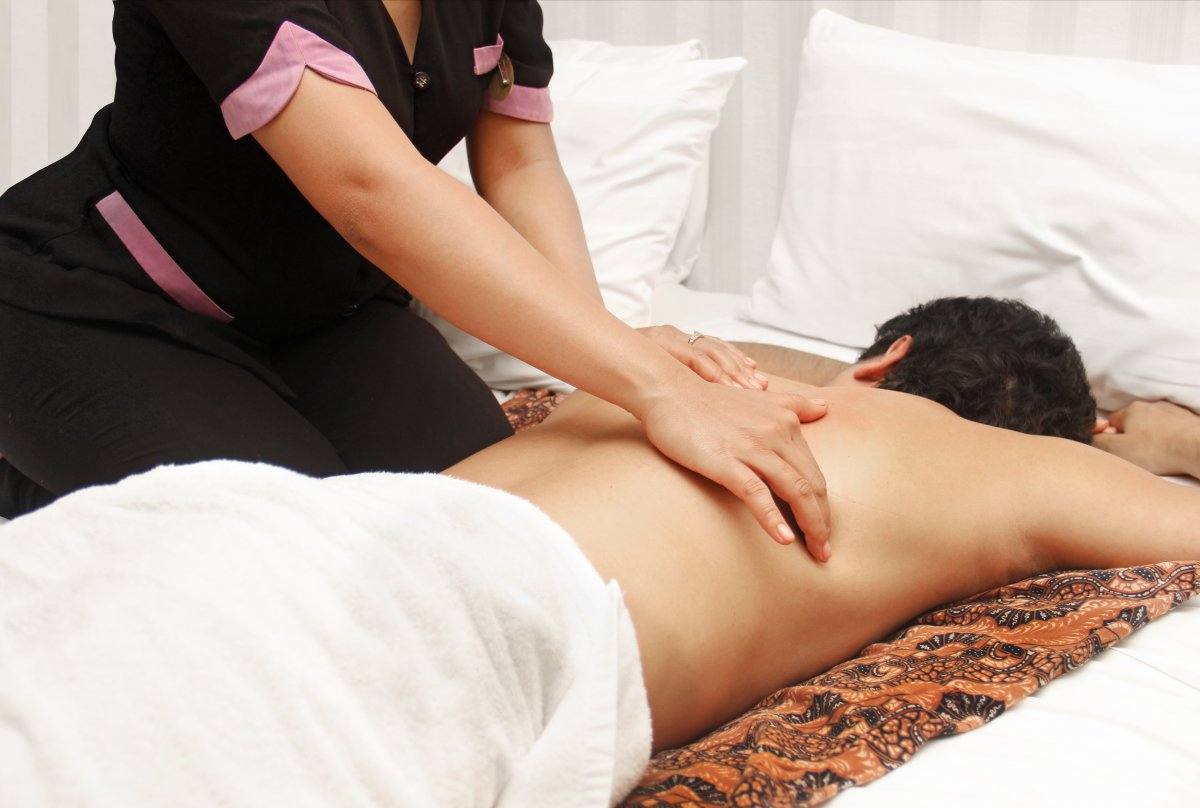 10. Become a Critic at on the Wall Art Gallery
On The Wall Art Gallery features the work of amazingly talented Barbadian painters and Caribbean craftspeople in two great locations. If you're staying on the West Coast, check out the Earthworks Pottery Complex in St. Thomas, and if on the South, Champers Restaurant in Christ Church. You can even do both, and experience an impressive visual of the Barbadian and Caribbean art scenes.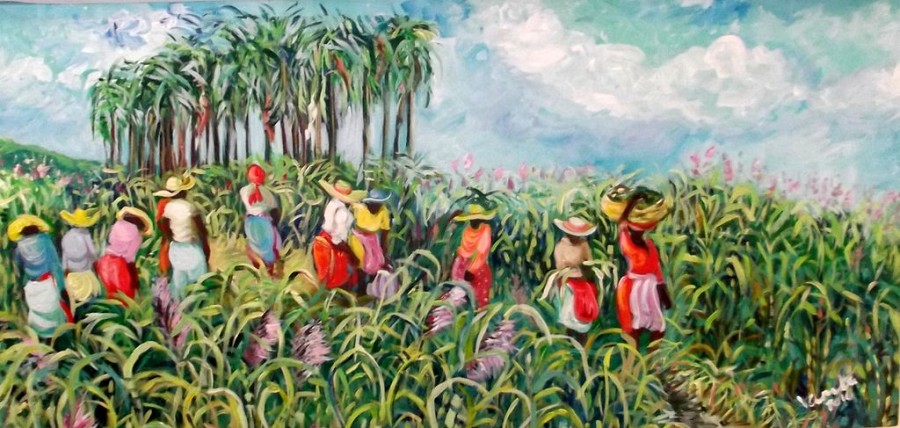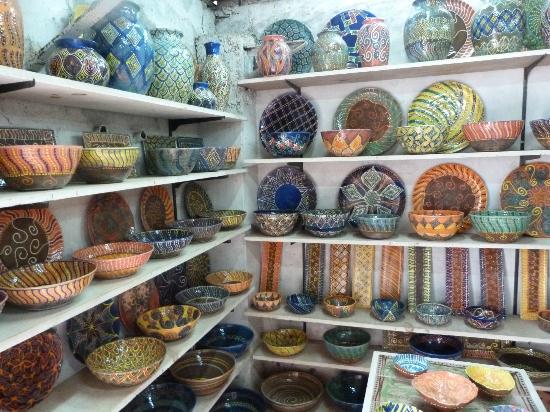 11. History Revealed at the Barbados Museum & Historical Society
The Barbados Museum and Historical Society may be small, but with seven galleries dedicated to various aspects of Barbados' history, it is a must-visit any day. The moment you cross the threshold discovery begins, as the museum is housed in a nineteenth century location that was once the British Garrison's Military Prison. In fact, one of the original cells is still intact and opens to a courtyard teeming with trees. The social, decorative, military, and natural history of Barbados is revealed to the visitor along with African artifacts, incredible paintings, and prints. Found in the Historic Garrison Area, throughout the year the museum is also used for special exhibits, concerts, art exhibitions, book signings, and other events.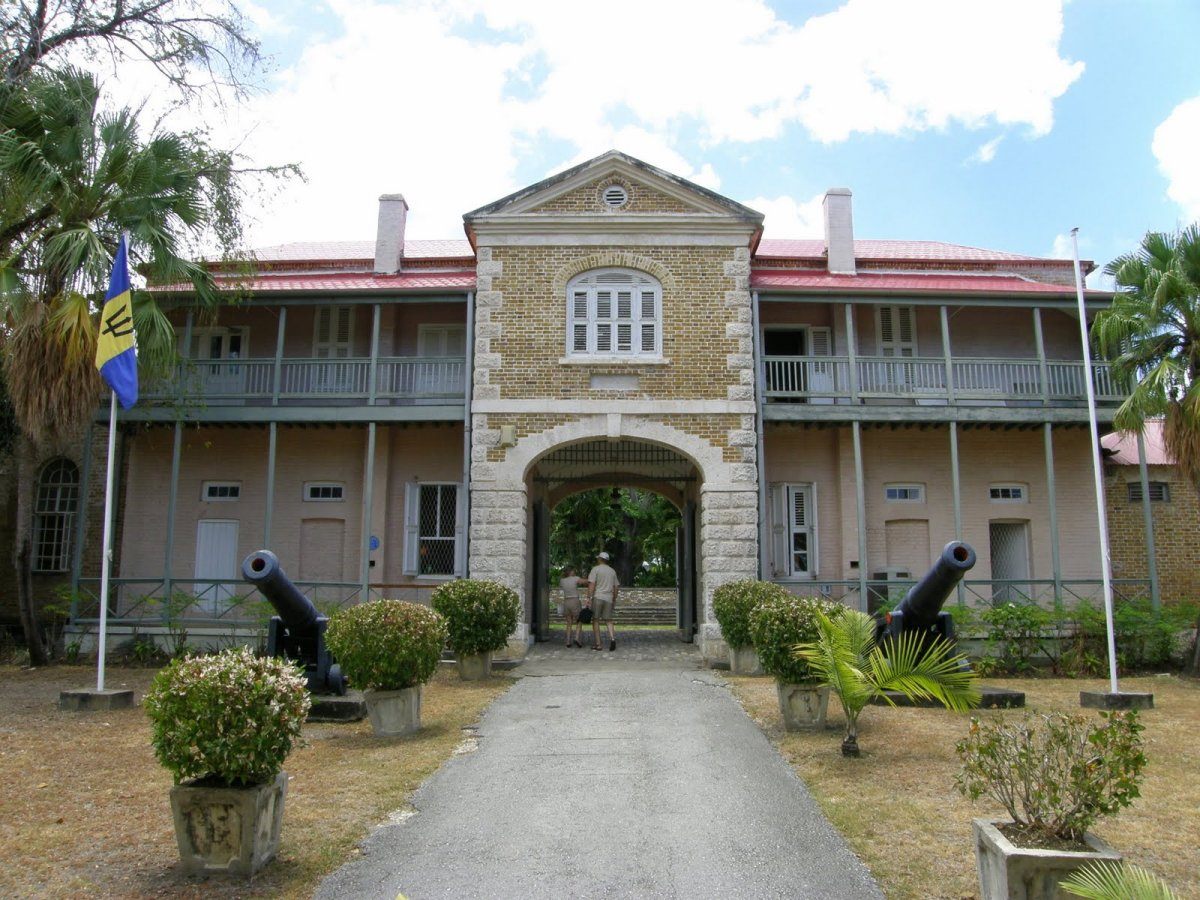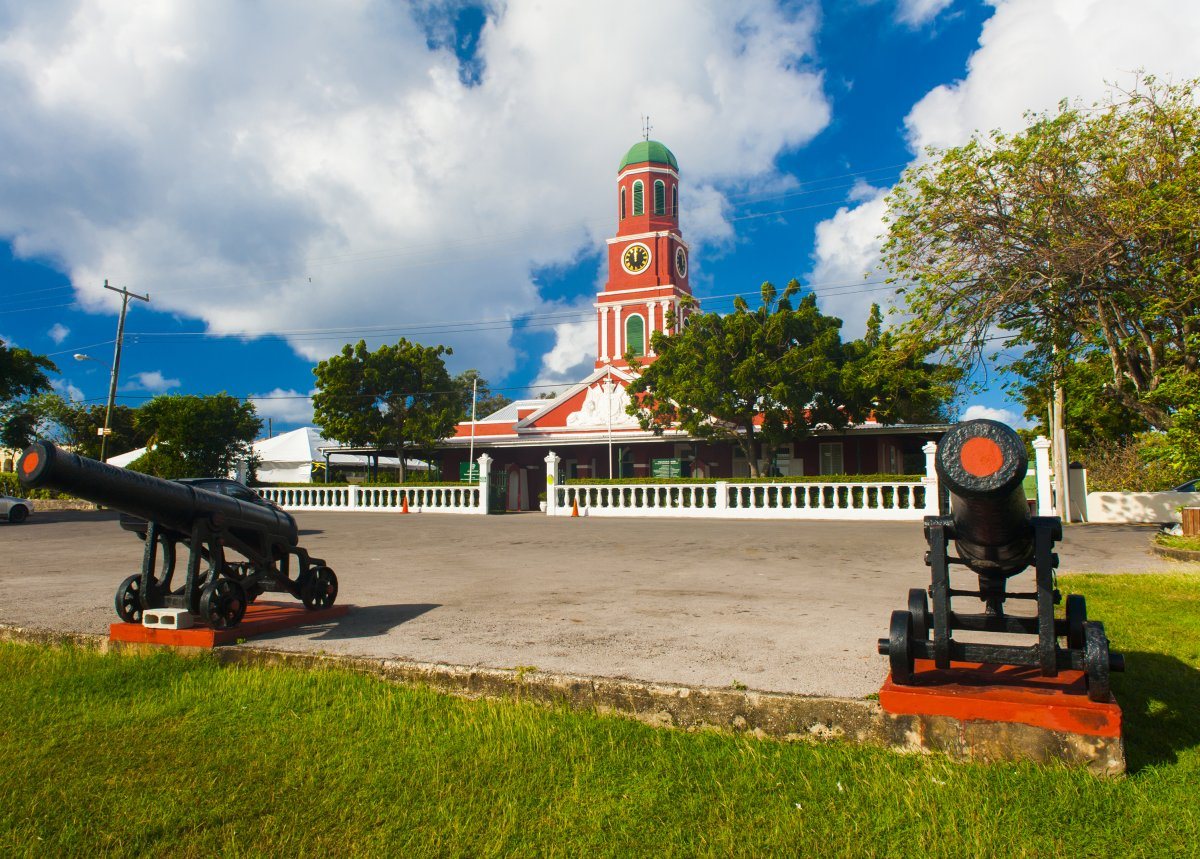 12. Check Out a Blockbuster at Olympus Multiplex Theatres
Sometimes the best way to kill a few hours of a rainy day is simply by watching a movie. With major and indie movies featured, along with local flicks, Olympus Theatres has something for everyone. There's even a VIP theatre where you can lounge back on leather recliners and sip some beer or wine. It's found at Sheraton Centre, Christ Church, a multi-purpose mall center with everything you could want at your fingertips. The Olympus offers a selection of movie munchies to keep you going through a rainy movie day and, if you want something more substantial, head on over to Sheraton's food court for an apres-movie bite.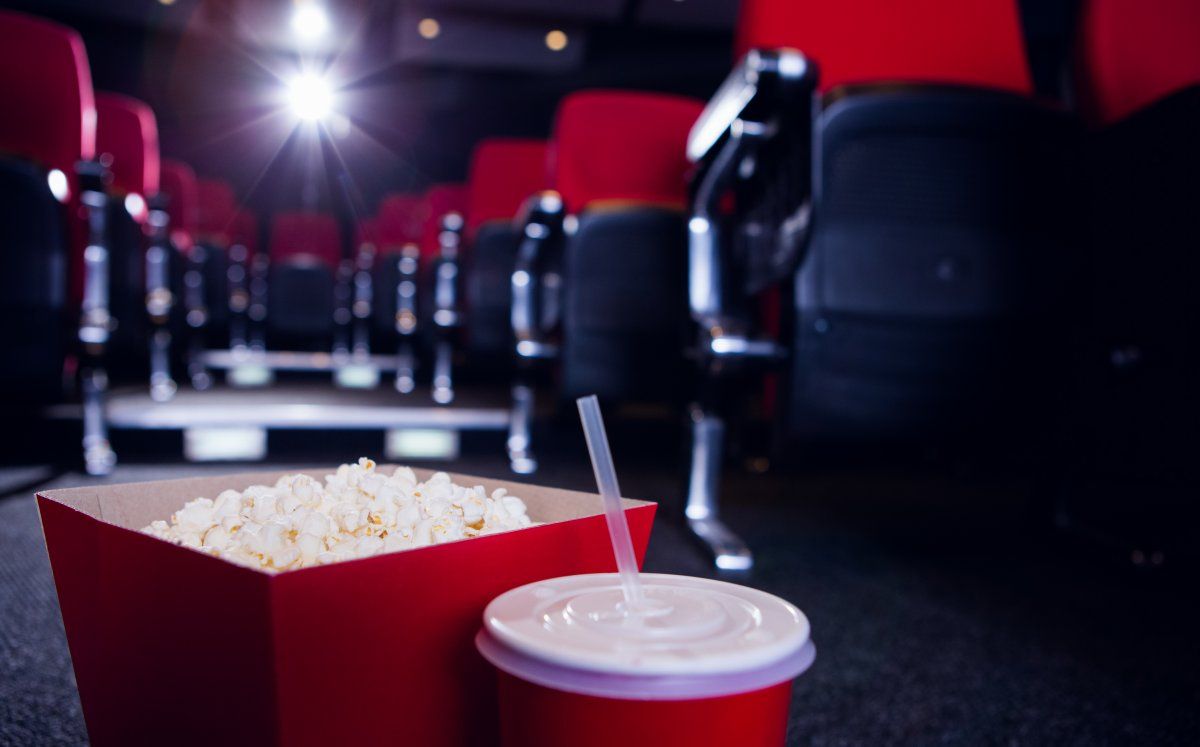 13. Lime at One of the Many Bars and Restaurants
Liming is the local word for hanging out or chilling, something Bajans are particularly good at. All you need is a comfy venue (with a roof if it's rainy!), some good food and drink and the right attitude. You might strike up a conversation with someone at the next table and spark a friendship, or you can just gaze out at the view while you think your own thoughts. Check out the beach bar at Mullins, the rum shack vibe at Lemon Arbor, the upscale beachfront setting at Lone Star or any number of spots on the island on which to while away a rainy day.