The typical grand tour of Europe hits highlights like London, Paris, Rome and Barcelona. All are deserving destinations of scenic and historical significance everyone should see at least once in a lifetime. However, there are plenty of other cities on the continent that are a little under the tourist radar. They may not have the PR of the major must-see cities, but they are well worth a visit and will give you insights into Europe beyond the crowd favorites. Here are 12 underrated European cities you shouldn't overlook. Consider adding a few of these B-list towns to your itinerary.
1. Aarhus, Denmark
Copenhagen gets all the glory, but Denmark's second largest city hold a lot of appeal as well. Situated in the heart of Jutland, Aarhus is surrounded by breathtaking beaches, forests and fjords that are an easy bike ride away. It's historically old but is the youngest city in Denmark, population wise. It's a hip university town full of diverse and dynamic culture, nightlife, shopping, galleries and festivals. The open-air museum of Old Town is the very definition of quaint, with its colorful cottages and Scandinavian village atmosphere.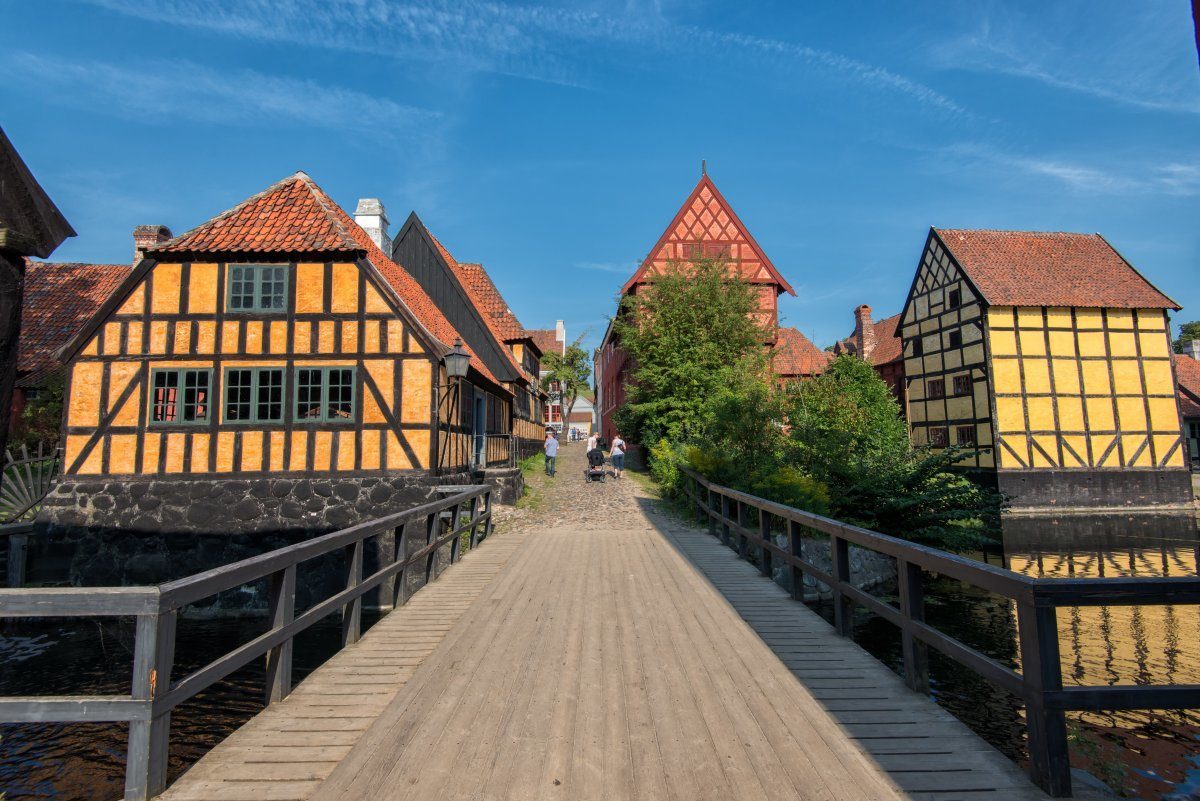 2. Brno, Czech Republic
Prague is the jewel of Eastern Europe, but there are other Czech cities you should check out too. Brno is the capital of the Moravian region, and is the second largest hub in the country. While its Soviet influence is architecturally apparent, there are also Gothic churches, castles and an Old Town Hall in this 1000 year old town. A medieval underground labyrinth beneath Cabbage Market has recently been restored for exploration. Brno also boasts the Tugendhat Villa, a exemplary Bauhaus villa on the UNESCO World Heritage list. This university town has a strong musical and theater tradition, with plenty of cultural and culinary offerings to enjoy. Don't miss the surrounding vineyards and karst cave systems.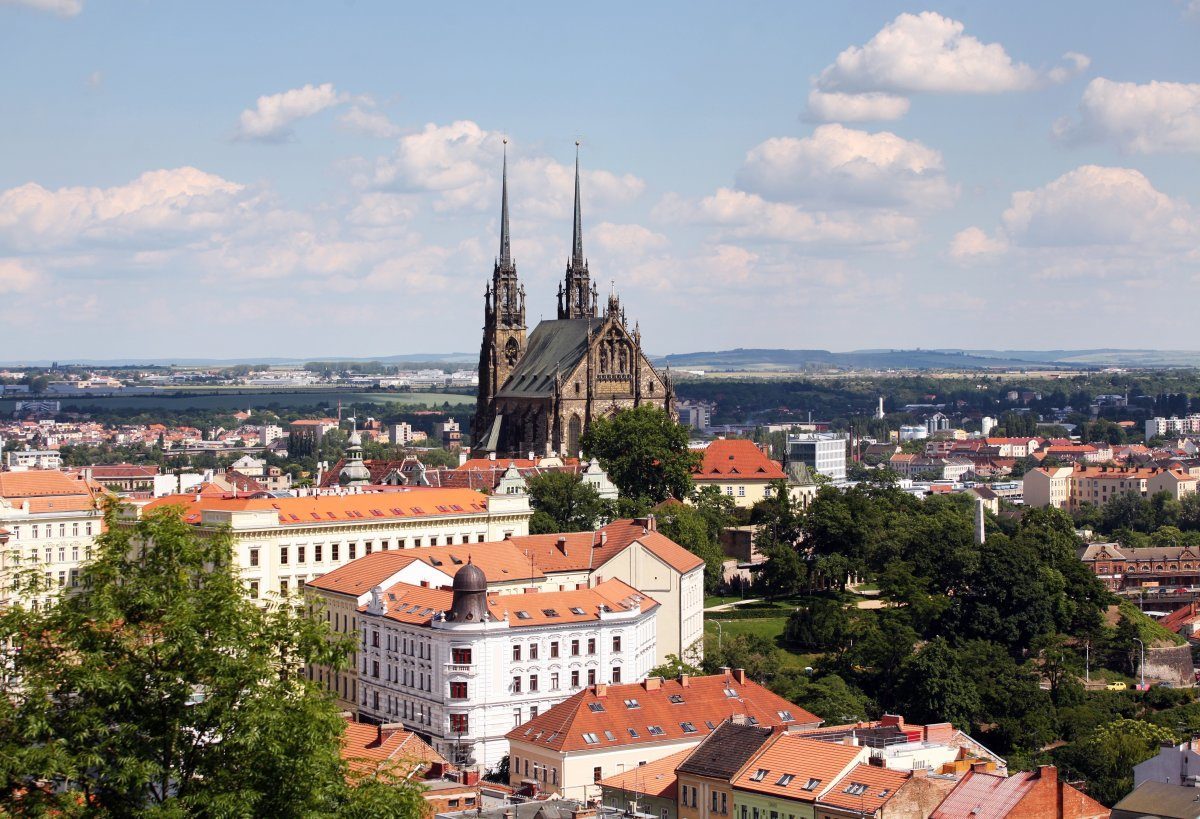 3. Cardiff, Wales
Many UK visitors flock to England, Scotland and Ireland, but Wales seems to be a lesser consideration. The mountains of Snowdonia and castles in the north are popular points of interest, but the capital city of Cardiff is definitely worthy of a visit too. No longer the industrial coal town or yore, cosmopolitan Cardiff is now a dynamic city with world class sports and performing arts complexes to keep you thoroughly entertained. There's always some action at Millennium Stadium, with the most enthusiastic local fans around. Try indoor surfing or a thrilling white water course at the Cardiff International White Water Center. Dr. Who fans won't want to miss the Dr. Who Experience. Want to experience some traditional Welsh culture? Check out Saint Fagans National History Museum.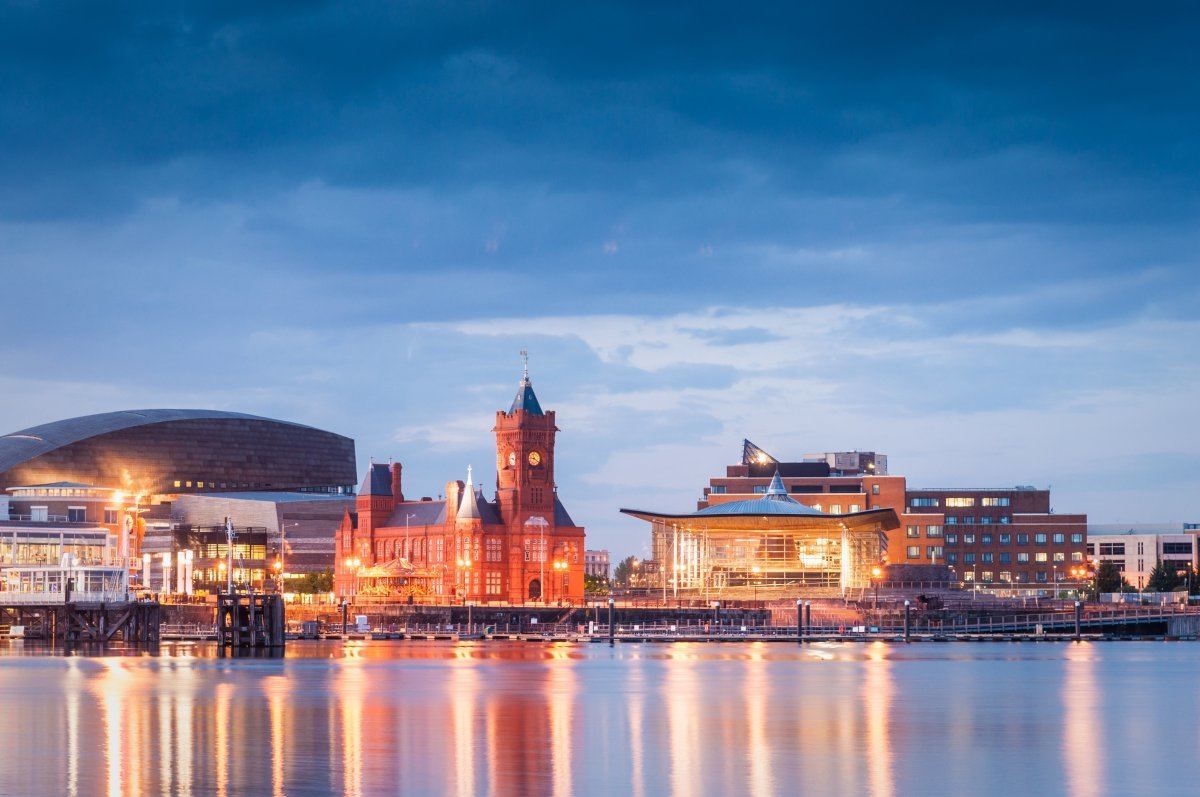 4. Granada, Spain
Madrid, Barcelona and Seville are the big players in the Spanish scene, but these shouldn't eclipse Granada. This small southern city has a Roman heritage and distinctive Moorish allure. The impressive 13th century Alhambra palace was once home to Sultans, and the cobblestoned mazes of the old Arabic quarter are remarkable. There's a strong gypsy and flamenco tradition here too, as seen in the Sacromonte caves. Of course, there are plenty of Catholic churches, monasteries and cathedrals in Granada, too, making it one of the most diverse cities in Andalusia. Flanked against the Sierra Nevada mountains and only 70 km from the coast, there are endless recreational options in and around this Spanish gem. With so much to offer, there's really no reason for Granada to be amongst the underrated European cities.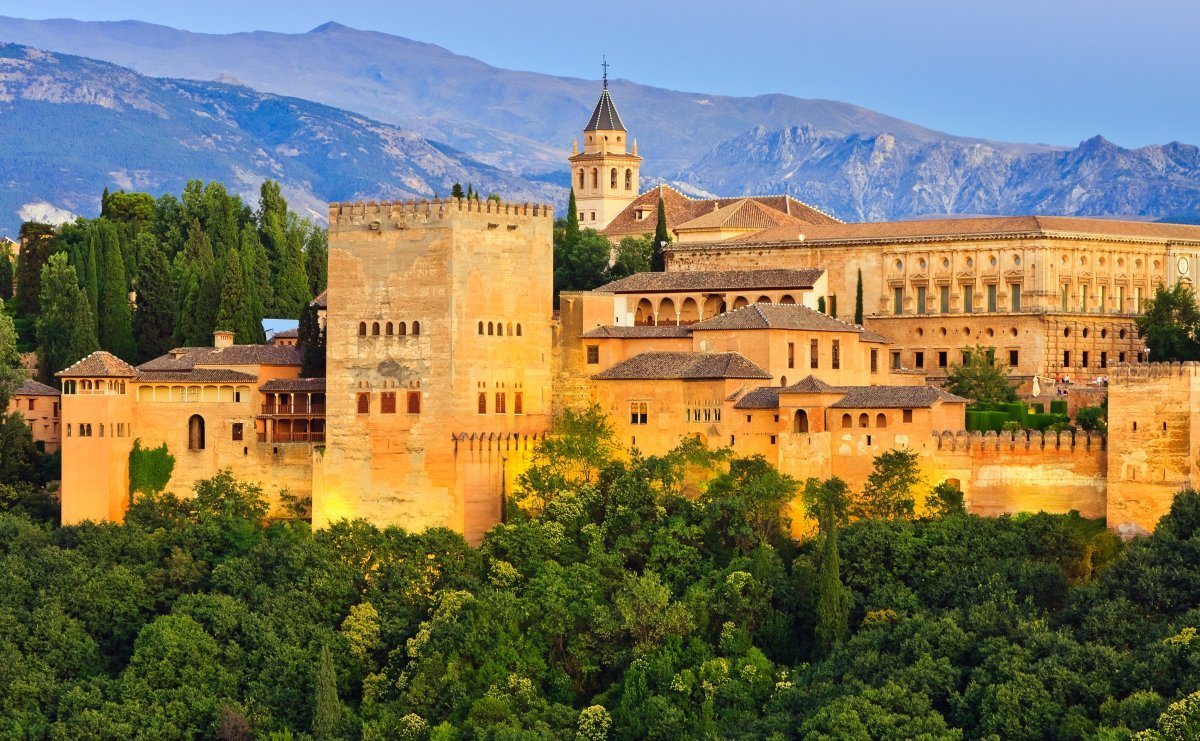 5. Gothenburg, Sweden
Sure, Stockholm has the sophisticated reputation, but don't discount gritty Gothenburg (Göteborg) from your Swedish wish list. Situated on the west coast, it's the second largest city in the country and noticeably more laid back than the capital. Gothenburg is a renowned foodie paradise. This is where celebrated chef Marcus Samuelsson grew up, and the array of cafes, restaurants, bars and bistros is impressive. Not surprisingly, seafood dominates the tastes in this waterfront city. As a bustling university town, there is a thriving arts, culture and sports scene here. The annual film festival and Metaltown music festival also put Gothenburg on the must-see map.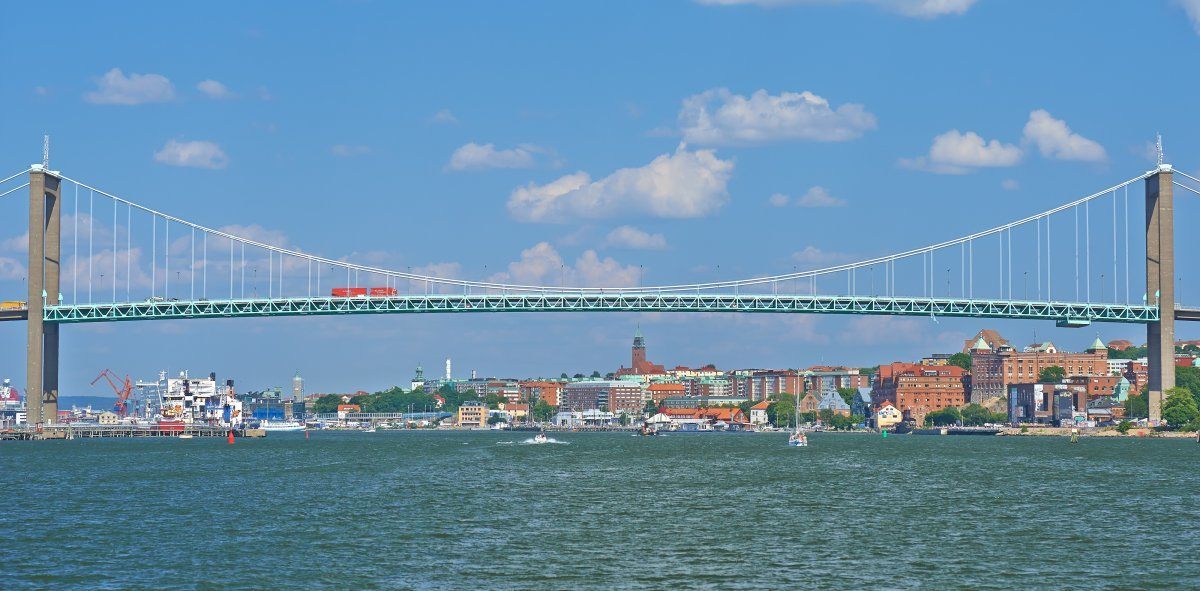 6. Ljubljana, Slovenia
Slovenia doesn't always make the cut on people's European vacation plans, but its small capital city of Ljubljana warrants a visit. It's one of the greenest cities in the continent, with a car-free pedestrian-friendly historic center. The river is spanned with elegant bridges and lined with eclectic cafes. The town boasts architecture from a wide range of styles, including Roman, baroque, Gothic, renaissance and art deco. Ljubljana castle watches over the town like a mighty fortress. This city hosts over 10,000 cultural events annually, and has an edgy alternative arts and music scene. Head to the Metelkova neighborhood to explore cutting-edge contemporary nightclubs, galleries and artist studios.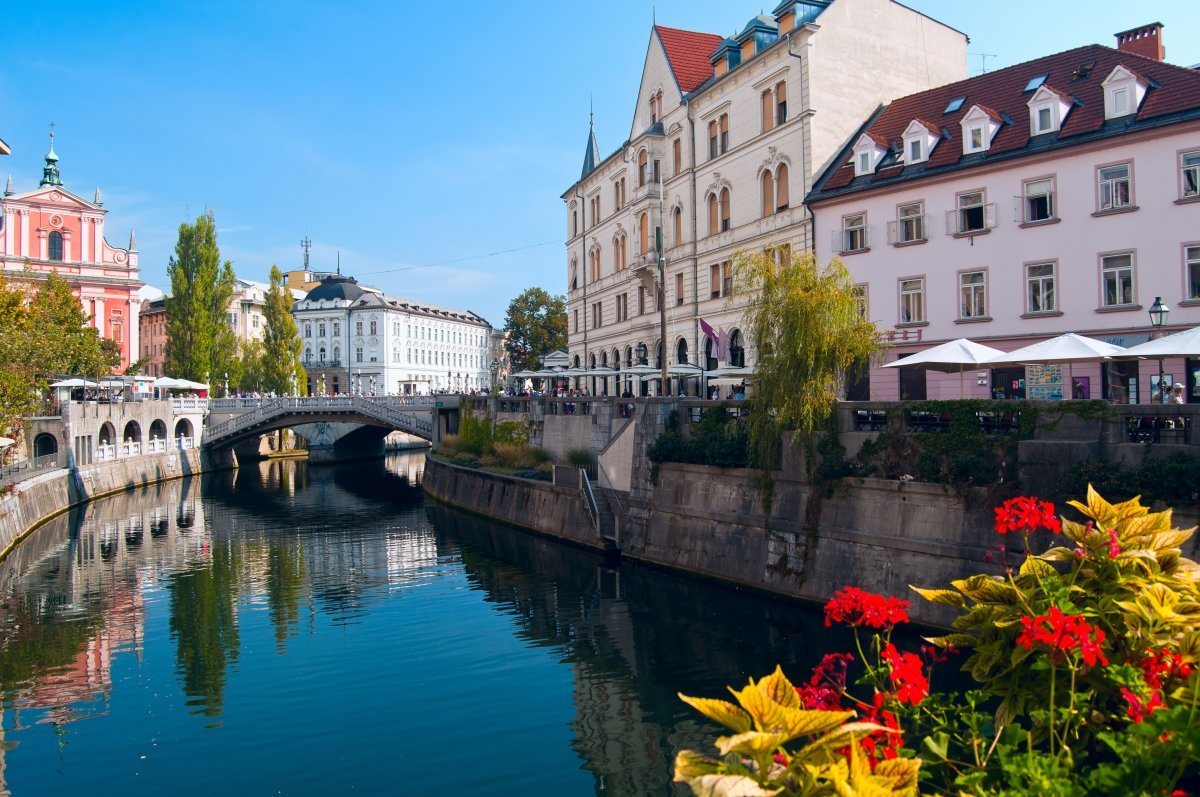 7. Rothenburg, Germany
There are many amazing cities to see throughout Germany, including Munich, Frankfurt and Cologne, but the small fairytale town of Rothenburg ob der Tauber certainly rates up there too. It's one of the best preserved walled medieval towns in all of Bavaria. Daytripping tourists flock here to marvel at the historic turrets, gates, clock towers and cobblestone streets, but romantic Rothenburg is worth more than just an few hour's pit stop. Spend at least a night or two to be immersed in the old world charm of this city. Indulge in some Schneeball (like a decadent ball of deep fried pie crust) and peruse the many curio shops selling classic Christmas fare.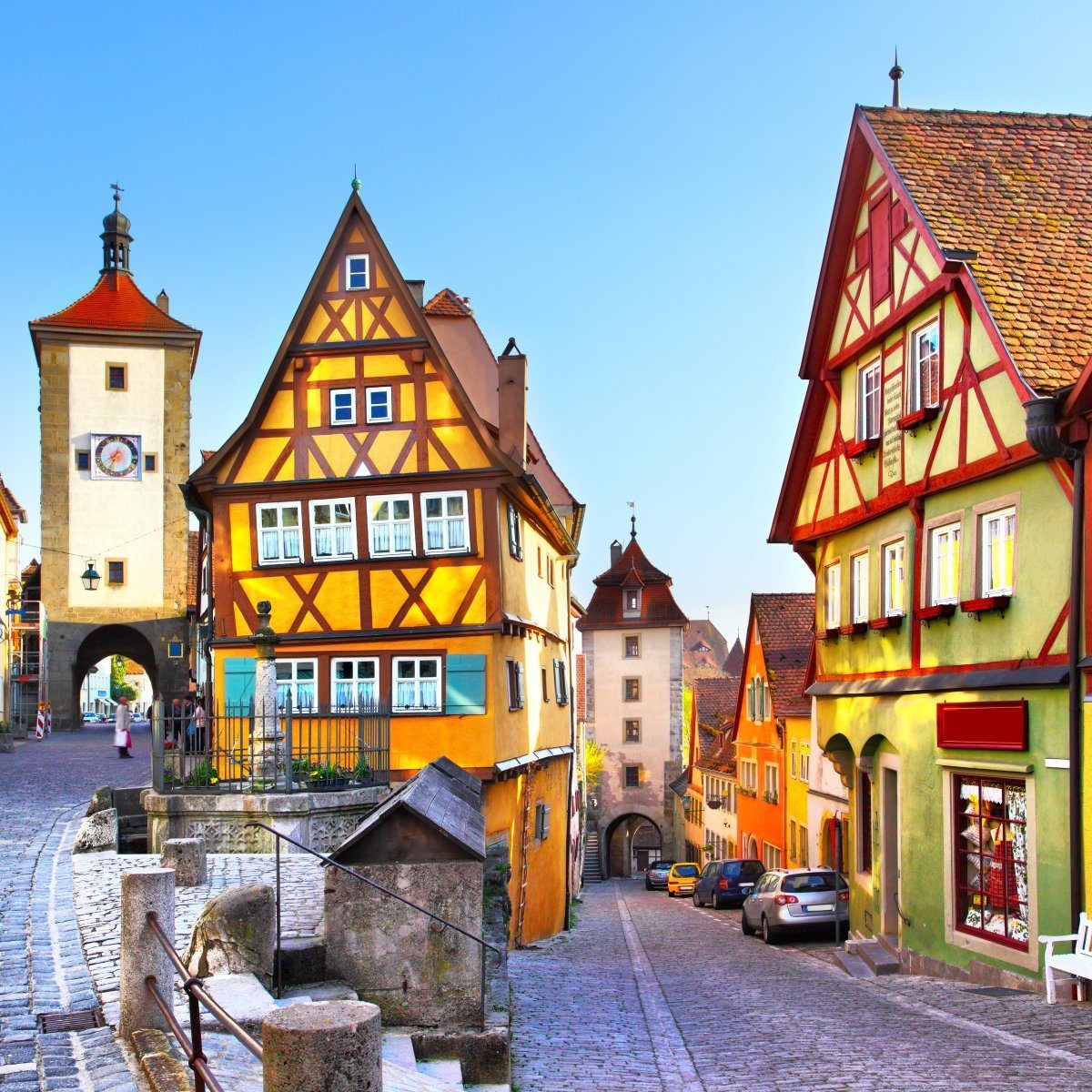 8. Ferrara, Italy
Outshined by popular Florence, Venice, Verona and Bologna, Ferrara is often overlooked by travelers to northern Italy. Consider it the region's best kept secret, as the lack of tourists actually adds to its appeal. It's the only planned Renaissance city, thoughtfully designed by Rossetti with wide avenues and ample public spaces. In fact, the whole town has been decreed a UNESCO World Heritage Site, and has been home to countless poets, philosophers, artists and architects throughout history. Its surrounding medieval wall is largely intact, and makes a wonderful path to circumnavigate via bicycle. Ferrara is known as "The City of Bicycles" and is one of the most cycle-friendly towns in Italy. The car-free center of town boasts a Gothic cathedral and the impressive moat-flanked Este Castle. A vibrant buskers festival takes place here each summer. This is truly one of the underrated European cities not to be missed.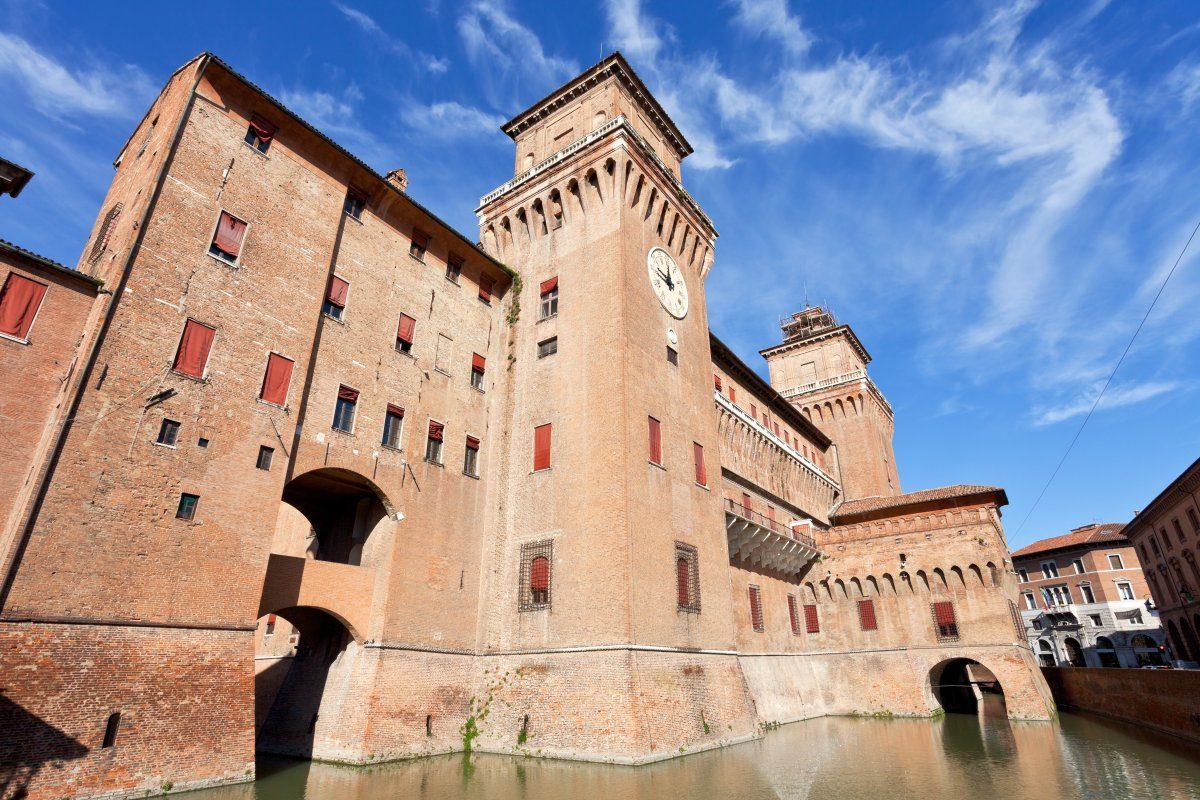 9. Tallinn, Estonia
Finland's Helsinki gets its fair share of tourists, but most people skip over Estonia's capital of Tallinn. Some mistakenly assume this old Soviet outpost is dullsville, but the city has a intriguing blend of Danish, German and Russian influences. It has both modern and medieval elements. The charming 11th century Old Town is on the UNESCO World Heritage List. The historic wall has a fairytale quality, and Kadriorg Palace, built by Peter the Great, is now a must-see museum. Not far from these old world sites stand contemporary skyscrapers, hotels and shopping complexes hosting a surprisingly hip arts, culture and culinary scene. Tallinn has catapulted itself into the high-tech 21st century as the headquarters of Skype, and is becoming a Baltic Silicon Valley of sorts. A bustling port has put it on the cruise ship circuit, but you may find Tallinn worth more than a one day port-of-call look.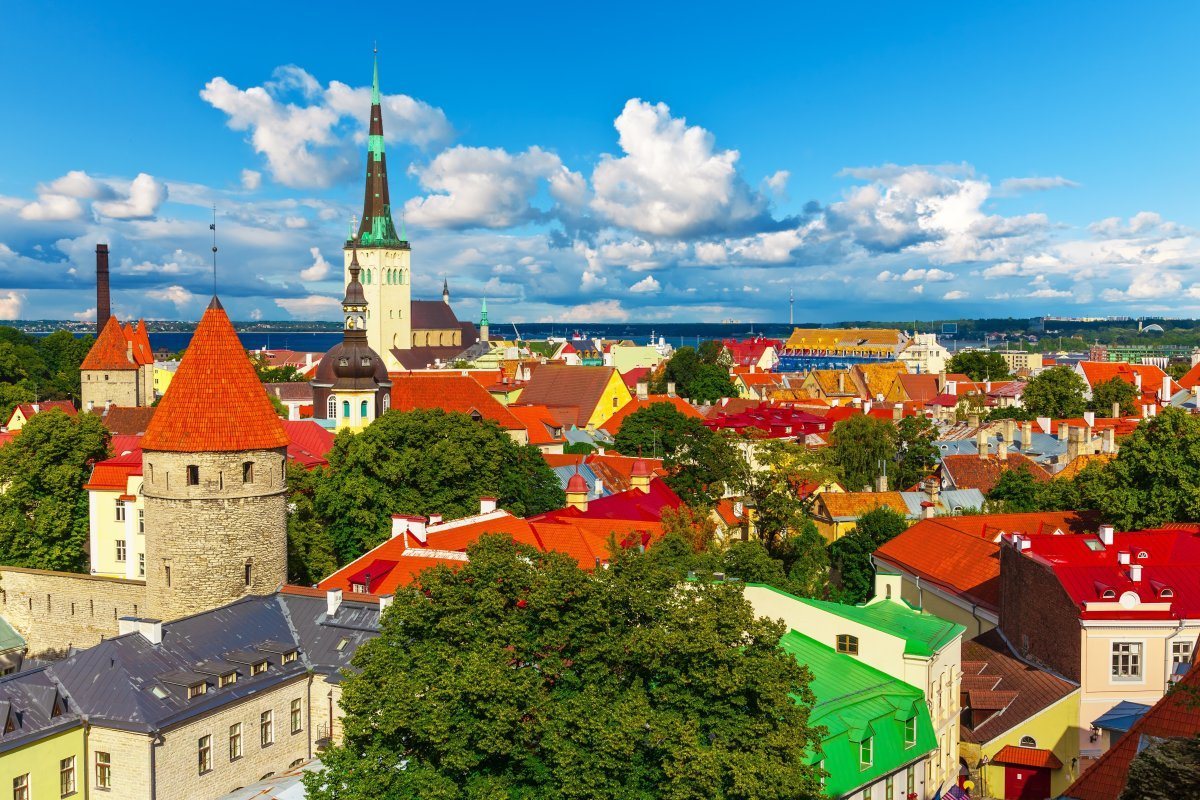 10.Cork, Ireland
Cork may be in the shadow of the charming capital of Dublin, but Ireland's "second city" is a fun destination to explore, too – and not just for the nearby Blarney Stone. The main commercial thoroughfare, St. Patrick's Street, is bustling with lively pubs, cafes, shops and music venues. All that traditional fiddling isn't just put on for tourists. There are plenty of narrow streets, hidden alleys and funky walkways to explore in this compact pedestrian-friendly city. It has a blend of both contemporary and traditional culture, and an impressive foodie scene as well. Be sure to ring the bells at St. Anne's Church in the Shandon area. With eight notes at your disposal, you can chime out a wide repertoire of tunes.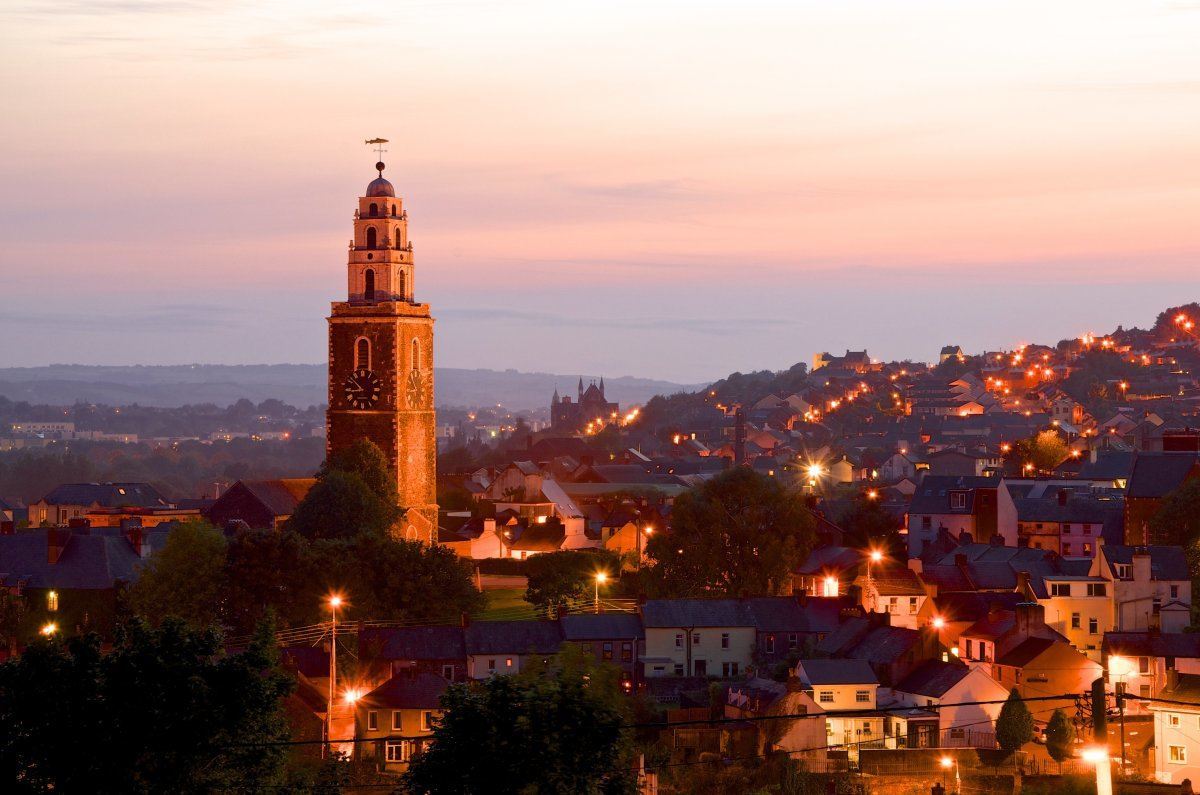 11. Split, Croatia
Dubrovnik has the reputation as the "Paris of the Adriatic", but Split is a Croatian city worth visiting as well. Located north of the capital along the dramatic Dalmatian coast, Split has a 1700 year history you can see in Roman walls, ancient squares and old temples. At the center of town lies the impressive Diocletian's Palace, which dates back to the Roman Emperor's time. This was one of the first sites to receive a UNESCO World Heritage designation. Today, the historic fortress is a hub of shops, restaurants and bars, not to mention a filming location for HBO's Game of Thrones. Split's mountain backdrop and Adriatic foreground make it a stunning location, with a pleasant year round climate. It has a strong sailing and yachting culture, and is a convenient gateway to nearby islands. The Riva promenade has been recently renovated, making a pleasant place to stroll along the old town waterfront.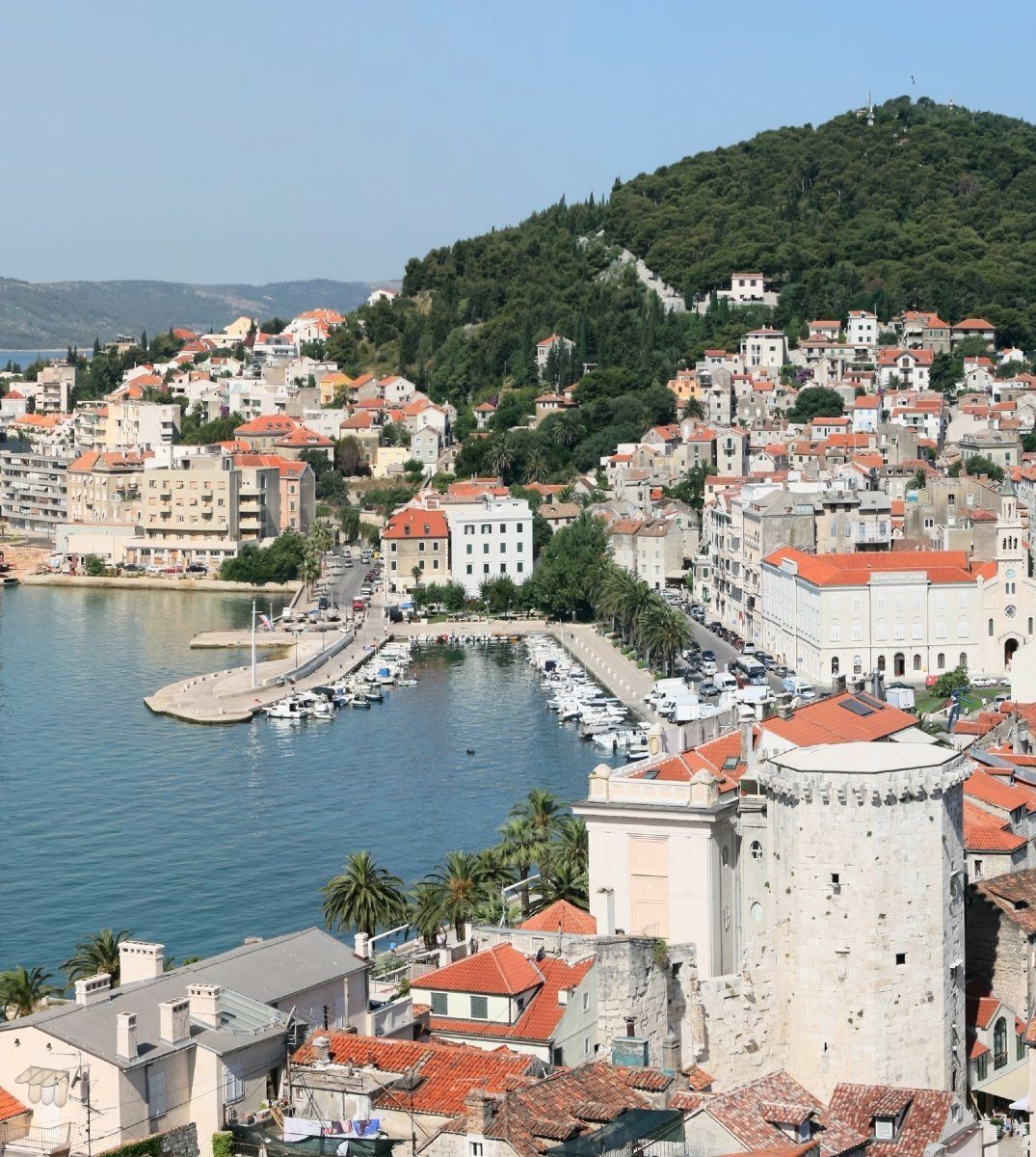 12. Thessaloniki, Greece
Athens is the classical and cosmopolitan capital that everyone targets, but the second largest urban center in Greece has a lot to offer too. Thessaloniki is a crossroads between east and west, with multiple mosques, Orthodox churches, Jewish synagogues, antique bath houses, amazing museums and ancient monuments on display. Remnants of the Roman, Byzantine an Ottoman empires are dotted throughout the historically rich town, which boasts 15 sites on the UNESCO World Heritage list. You can't miss the Roman Rotunda and the White Tower. There is a natural beauty to this modern Mediterranean metropolis, which has the longest stretch of urban waterfront in Europe plus stunning views of Mt. Olympus. If that's not enough, Thessaloniki is also considered the gastronomic capital of Greece. It's blend of Turkish, Jewish and French influences adds a fresh dimension to traditional Greek fare. Lingering at a taverna or kafeneio coffee house is encouraged in this laid back culture. With several colleges and universities in town, there is a young, international student vibe here without the big city bustle you find in Athens.