Most people are familiar with the famous National Parks in the United States. Yellowstone, Grand Canyon, Great Smoky Moutains and Yosemite are some of the big names that nature-lovers flock to. But there are actually 59 listed the National Park Service. Here are some lesser known parks that you probably haven't heard of before but are well worth a visit. Consider these hidden gems of the National Park system, which turns 100 years old on August 25, 2016. Get out there and appreciate some of our under-the-radar natural wonders.
1. Petrified Forest National Park, Arizona
The Petrified Forest is characterized by its massive amounts of ancient rock hard wood. Some of this wood still looks like tree trunks, but they are actually 200 million years old. Technically petrified wood is a fossil and there are plenty of other fossils that have been found in this park as well, including those of dinosaurs.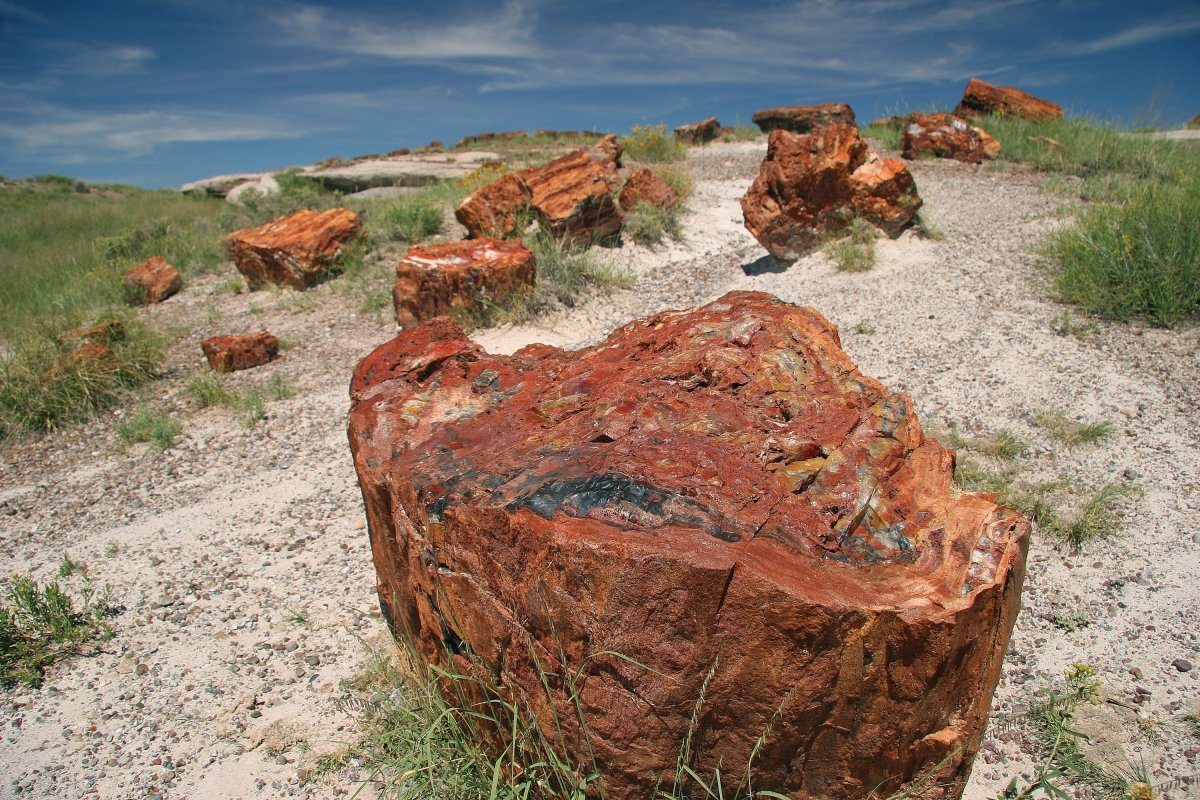 2. Guadalupe Mountains National Park, Texas
At one point, the beautiful buttes in this park were at the bottom of the ocean. The limestone formations that characterize the mountains are actually part of a fossilized reef from 265 million years ago that was once 400 miles long. Visitors can follow trails through the foothills and even a forest canyon in this West Texas park.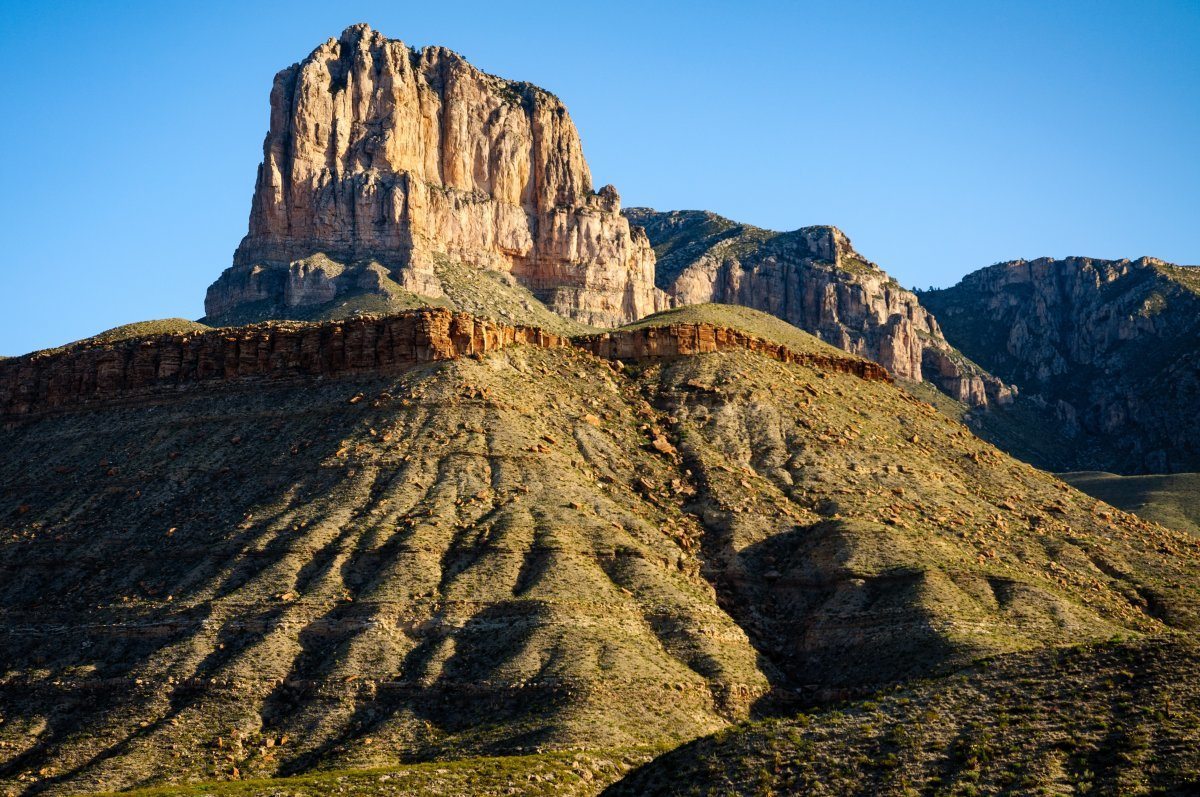 3. Lassen Volcanic National Park, California
The Lassen Peak is busy below the surface with volcanic activity, but there are plenty of interesting effects to see above ground too, like steaming land, bubbling water pools and volcanic vents. The volcano is technically active, but it only erupts every few thousand years. It last erupted relatively recently in 1915.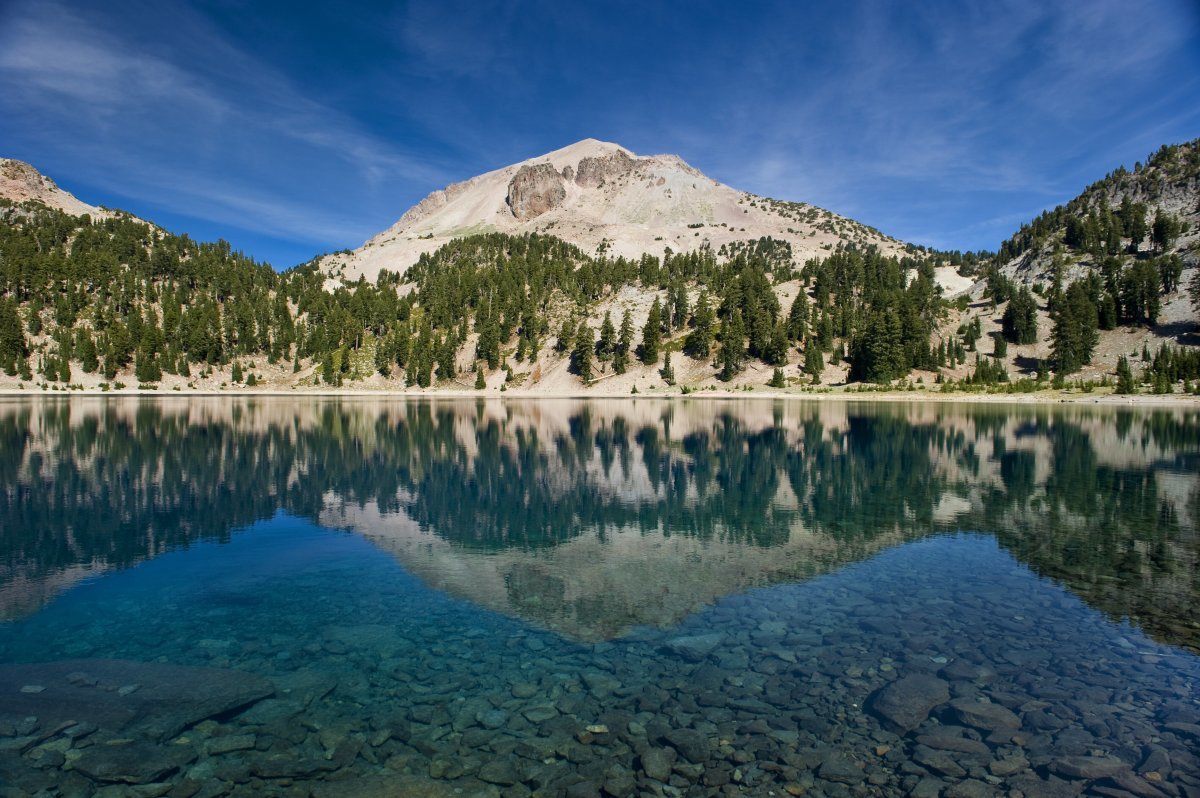 4. Great Sand Dunes National Park, Colorado
This Colorado park and preserve has 30 miles of stunning sand dunes, some of which are the tallest in North America. They were formed 440,000 years ago out of the sand from a lake. There are six different insect species that are endemic to the dunes, and hundreds of animal species call the area home. In addition to hiking the dunes, you can also sand sled and sand board on your way down.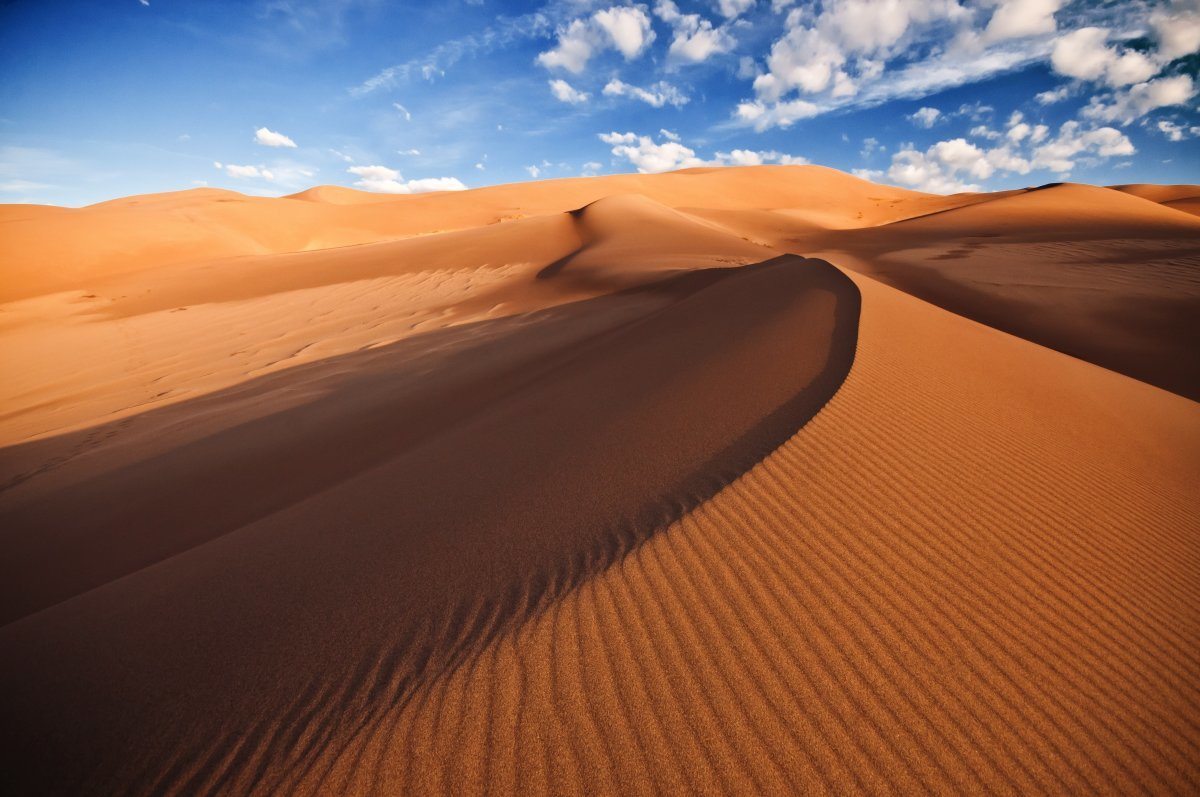 5. Aniakchak National Park, Alaska
If you haven't heard of Aniakchak National Park, you are not alone. Aniakchak is a volcano in Alaska and the park is extremely remote and rugged…with extreme weather and very wild animals to boot. Only serious adventure folks make it out to this one, with as little as a few dozen people visiting each year.
6. Dry Tortugas National Park, Florida
The Dry Tortugas National Park is made up of seven small islands that are located about 70 miles off the coast of Key West. They can be accessed by boat or plane, so they are rarely if ever crowded with visitors. The park is actually the ruins of Fort Jefferson that was partially built in the 19th century before being delayed by the Civil War and then left to rest. The park is a perfect place for bird watching as well as snorkeling.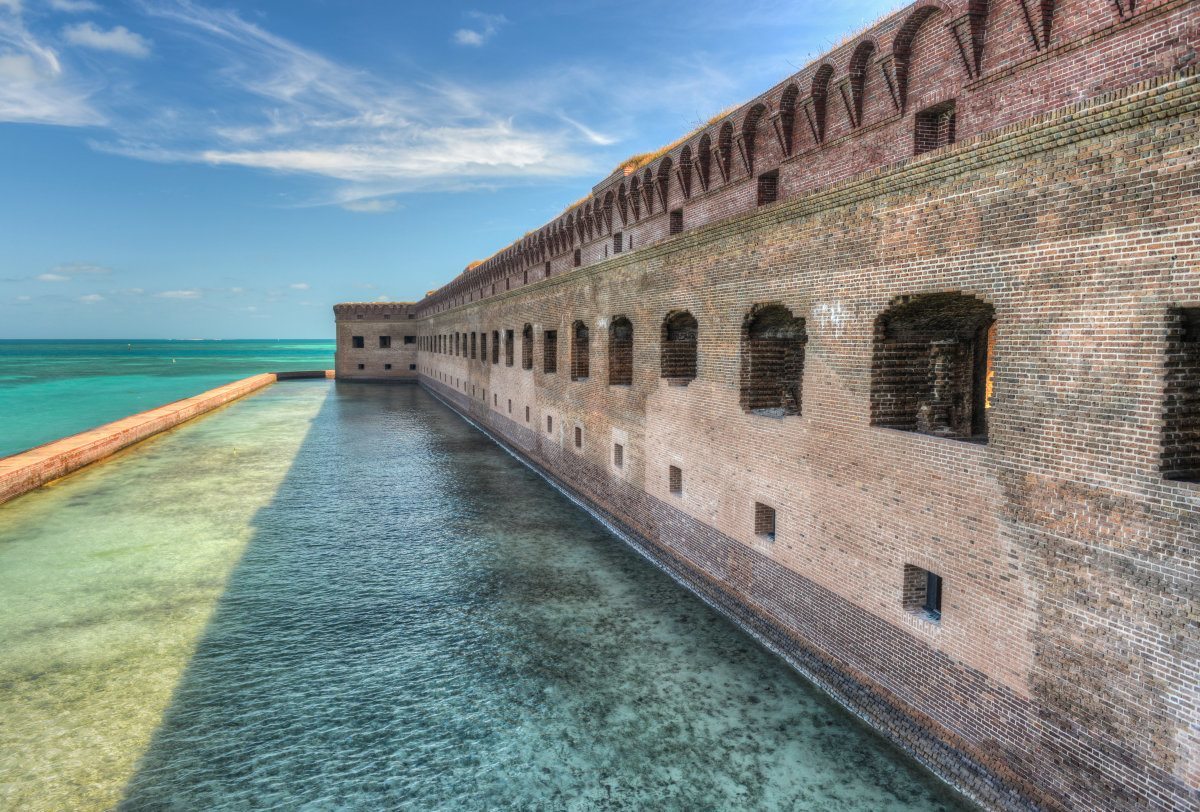 7. Voyageurs National Park, Minnesota
Voyageurs National Park contains the Kabetogama Peninsula that is only accessible by boat (or snow mobile when things get frozen), and the rest of it is a whole lot of water. The park is one of the best canoeing and kayaking places in the country.
8. Buffalo National River, Arkansas
Watched over by the National Park Service, Buffalo was the first National River declared in the U.S. in 1972. Developers wanted to dam it into a reservoir, but the stream and surrounding area was deemed too precious not to protect. Crystal clear waters, striking bluffs and verdant forests characterize the riverscape. It's an idyllic place to canoe or raft, with both gentle and white water stretches. Backwoods camping, rustic swimming holes, meandering hiking trails and even an old time ghost town are waiting to be explored.
9. Great Basin National Park, Nevada
This Nevada park offers plenty of recreation for the active nature lover. Climb a 13,000 foot mountain, explore a cave, backpack to alpine lakes and check out the high desert. Wheeler Peak was sculpted by glaciers and is the scenic focal point to this underrated park, but the Lehman caves are not to be missed.
10. Congaree National Park, South Carolina
Congaree National Park was established to protect the over 75 different species of trees that exist there. The forest looks mostly the same as it would have when explorers were walking through the area in the 1540's, like Spanish explorer Hernando de Soto did. The park spans over 27,000 acres and has 30 miles of spectacular hiking trails.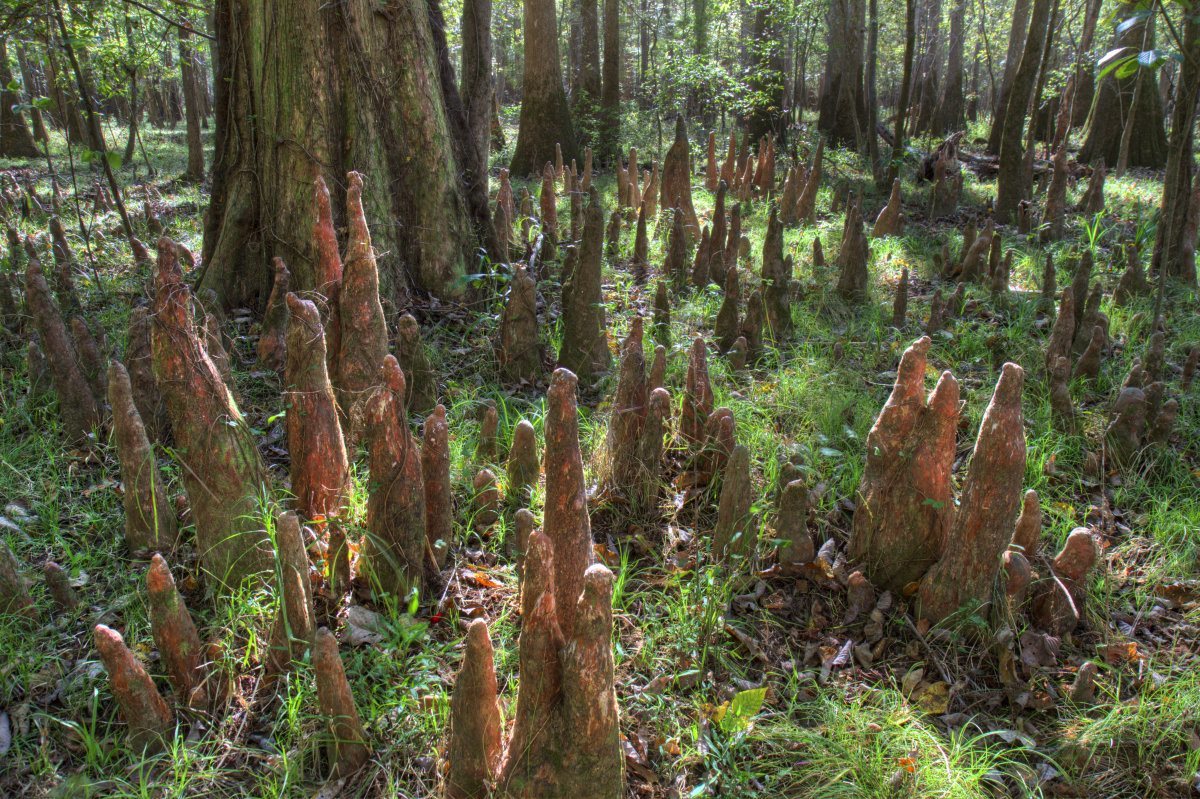 11. Wind Cave National Park, South Dakota
This South Dakotan park features rolling grasslands, diverse wildlife and ancient caves filled with unusual formations. Consider taking a educational and entertaining ranger tour to bring the park to life. This is a good place to spot bison roaming.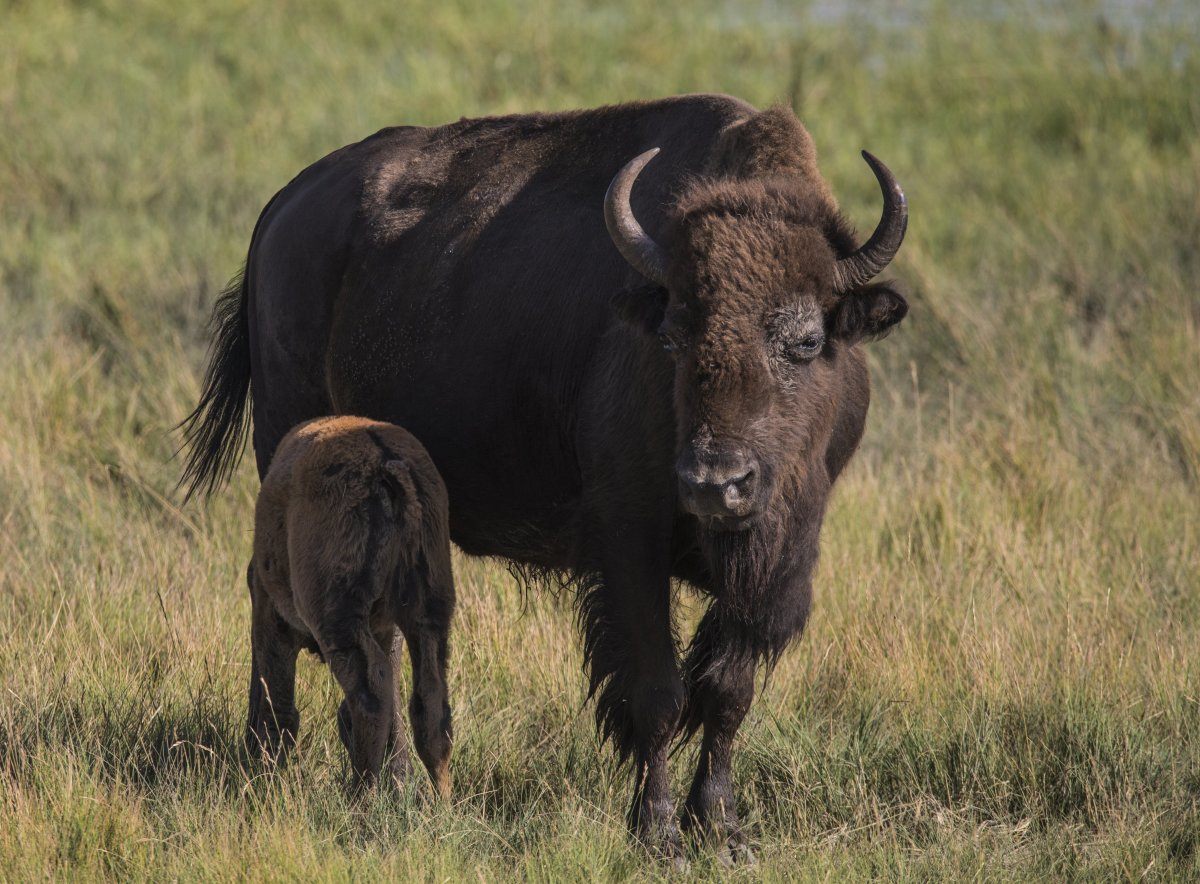 12. National Park of American Samoa
The US National Parks Service also manages a reserve in American Samoa. The park spans three islands, and is teeming with lush tropical landscapes and fascinating wildlife. You may see flying foxes and humpback wales around here. For Americans, no passport is required to visit this South Pacific region.