A trip to Marrakesh is a sensory overload of exotic sights, sounds, smells and tastes. With the right attitude, its an intoxicating city that will "wow" you at every turn. From the bustling main square of Jemaa el-Fna, through the medina labyrinth, past mosaic-adorned riads, haggling souk merchants and pockets of modern comforts, this Aladdin-like wonderland presents a tapestry as rich as a magic carpet. However, you need to steel yourself to the fact that things move at a different pace here. Many aspects are frenetic and chaotic, while others are glacially slow. Millennium-old Marrakesh is like stepping back in time. Millions of travelers visit the Red City each year, and while most embrace its Middle Eastern charms, some are rattled by it. If you're heading to this Moroccan hotspot, keep a few do's and don'ts in mind to help minimize the inevitable overwhelm. Here are 12 things NOT to do in Marrakesh.
1. Don't Get Taken by a Street Guide
Any tourist strolling around Marrakesh will be confronted by an assortment of friendly, helpful locals eager to escort you somewhere, give you a tour, point you in the right direction or assist you in many ways. Some of these may indeed be legitimate good Samaritans. However, the majority are opportunistic hustlers looking to make money off you. Their friendly demeanor can turn aggressive as they demand payment for services you never agreed to. They may take you far off your intended path to their uncle's leather shop, then kick up a fuss when you don't cough up some dirhams for their troubles, leaving you stranded down some unfamiliar alleyway if you don't comply. It's better to avoid engaging these unscrupulous street guides, as they can be persistent and intimidating.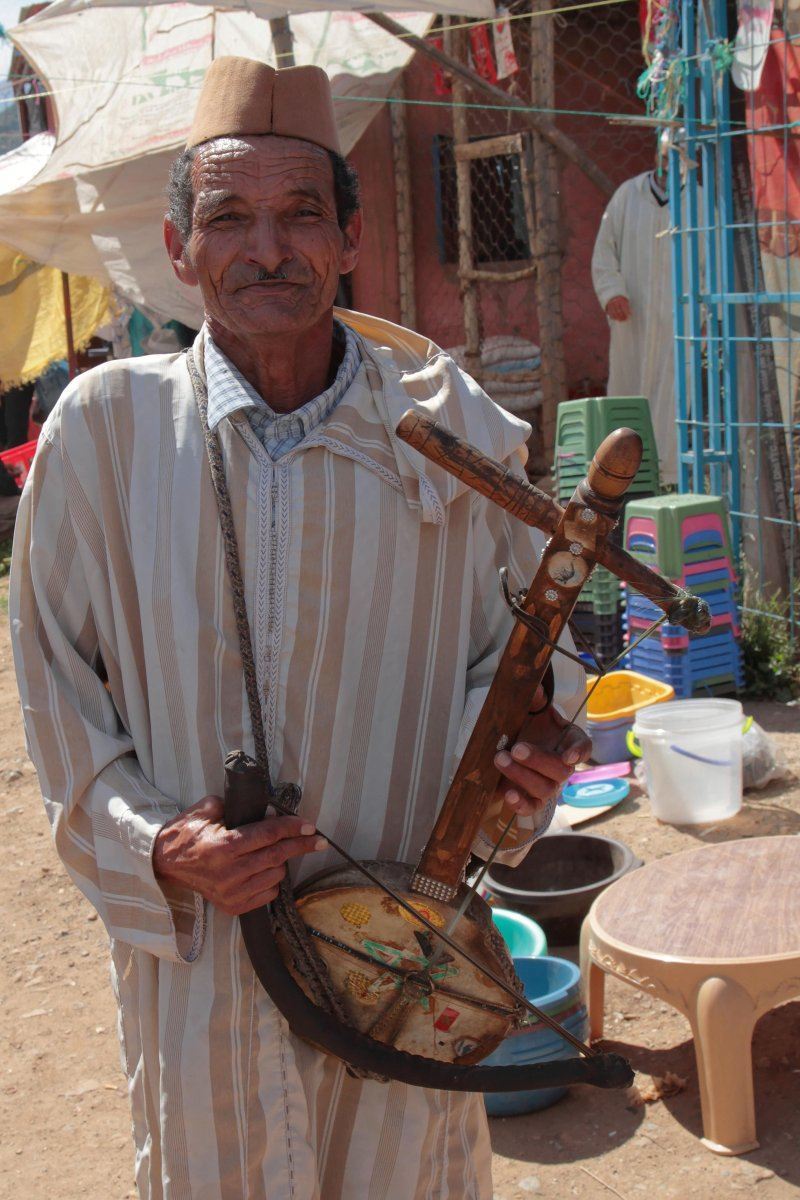 2. Don't Get Fleeced by a Taxi Driver
There are fleets of petit taxis around Marrakesh, and many drivers routinely overcharge unsuspecting tourists with outrageous off-the-meter fees. Once you arrive at the destination, they hope you're not quite up on the dirham conversion or know what a reasonable rate should be, so they've got you. You don't want to make a scene, so you pay up just to get out of the tense situation. Taxis around the Main Square or other tourist attractions are prone to pull something like this. Insist upfront that the meter be used before getting in the car. If they refuse, find another cab. You may have better luck a few blocks away. You need to appear confident and savvy when you get in a taxi, which may be hard to pull off with language and cultural barriers. You don't want to seem rude or imply that you assume they're distrustful, but if you're too soft, this "taxi mafia" will fleece you.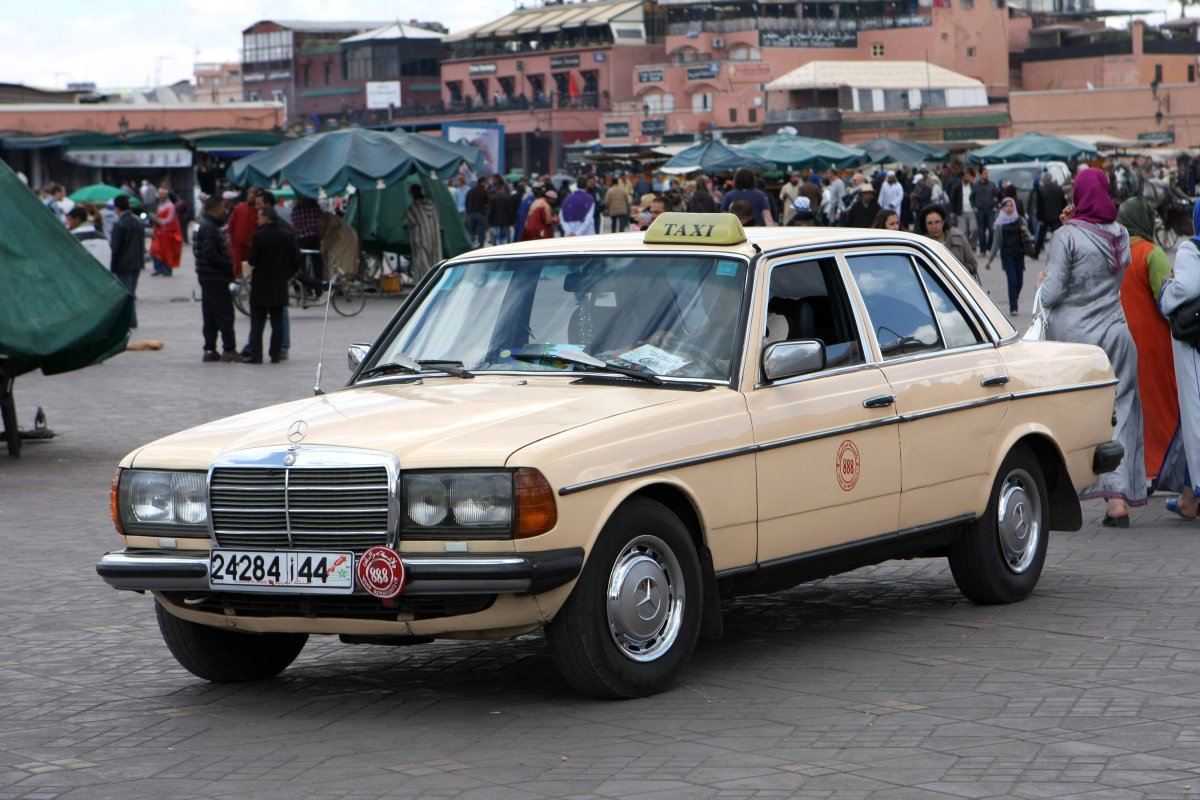 3. Don't Pay the First Price Offered
When shopping in the Marrakesh souks, you'll need to learn the art of haggling. Merchants expect a negotiation, so brush up on your bargaining skills and have fun with it. They know their opening bid is extreme, so don't walk away without countering with a lower offer. It'll ping-pong back and forth until you reach a mutually agreeable middle ground – or not. Be prepared to walk away if you don't get what you've predetermined is a reasonable price. It's best to wear a nonchalant poker face, and never seem too eager for an item. If they see you covet it too overtly, they may dig in their heels. Don't be too penny-pinching about this bartering game, though. It's not about getting a rock-bottom steal of a deal. Remember, the few extra dirhams probably mean more to the merchant than you.
4. Don't Wear Babouche on a Busy Walking Day
One of the many wonderful items to shop for in the Marrakesh souks are the colorful traditional Moroccan slippers, called babouche. These rainbow-hued leather or cloth flats may be elaborately ornamental with sequins, tassels or embroidery, or plain and simple in design. They do, however, take a few wears to stretch to your foot and become comfortable. There's no support on their flat leather soles, so it's not a good idea to wear a brand new pair on a pedestrian-heavy day. Marrakesh is a walking town (especially considering you may get lost on your wanderings), so comfortable footwear is advisable, particularly on dusty cobblestone.
5. Don't Feed the Snake Charmers
It may seem like the quintessential Moroccan tableau, but most of the snake charmers of Marrakesh are anything but charming. The Jemaa el-Fna square is full of touts trying to get you to take a photo, and these hustlers aren't afraid to extort you for the experience. In fact, you never know when you'll find a snake wrapped around your unsuspecting neck. They'll take advantage of your fear and demand payment to remove it, or encourage you to take a picture or video (admittedly, hard to resist). Once you've snapped a snake-selfie, the fee demanded can be unreasonable – often more than a previously agreed-to price. In the madness and confusion you may be tempted to pay up just to avoid the commotion. Try not to engage these snake charmers with eye contact or chit-chat, or be prepared for some aggressive sales tactics.
6. Don't Shop Without Small Change
While there are ATMs around Marrakesh and credit cards are used at the finer hotels and restaurants, this is mostly a cash culture. Keep small dirham bills and change on you, as one of the typical sales ploys with souk merchants and taxi drivers is the "sorry, I don't have change" trick. You'll want small denominations on hand for bottled water, snacks, tips and the like.
7. Don't Get Lost – But You Probably Will
It's hard not to get lost in the maze of Marrakesh. Even the street signs are unreliable and can lead you astray. The Medina was seemingly designed by Escher, with each convoluted alleyway hard to distinguish from one another. By all means, wander around and enjoy the unexpected, but be prepared to get disoriented. Unfurling a map is ill-advised as you'll be bombarded by street guides (see #1). If you must consult a paper map or GPS app, be subtle about it. Try taking pictures on your smartphone of some major landmarks you pass along your route, like breadcrumb to follow back home.
8. Don't Forget You're a Guest in a Muslim Country
It's hard not remember you're in a primarily Muslim country when the adhan call to prayer hits the airwaves five times a day (starting at 5am sharp!). When you're a visitor here, regardless of your own religious leanings, it is essential to conduct yourself with respect to the host culture. No one is asking you to wear a headscarf or partake in Islamic rituals. As far as Muslim countries go, Morocco is pretty moderate. However, it is wise to dress conservatively so as not to offend the local population – especially the older, more traditional generation. Keep the skimpy tops, short-shorts and body revealing garb for another time and place. Women, especially, should keep this in mind so as not to invite unwanted sexual harassment.
9. Don't Leave the Immigration Paperwork to the Last Minute
Like many destinations, there's a lot of bureaucracy to deal with for a Moroccan trip, both coming and going. Just be aware that you'll have to fill out immigration forms both on arrival and departure. The paperwork is nothing complicated, and they often hand it out to you on the plane before you land. Take the time to fill it out before you deplane or arrive at the airport for departure. Immigration queues can be long at this relatively small airport, so don't add to the delay by having to step out of line to complete your required paperwork.
10. Don't Forget to Learn a Little French or Arabic
While you'll find some enterprising locals know a smattering of English to communicate with tourists, don't assume you can chat freely in your native tongue when visiting Marrakesh. Take the time to learn some key phrases in French or Arabic before arriving (most locals speak the Darija dialect of Arabic). Pleasantries go a long way in putting people at ease. Most will be impressed with any attempt you make in their language. For starters, "thank you" is merci in French, shokran in Arabic (a phonetic approximation) – and, perhaps more importantly, la shokran is "no thank you". Google other basics like hello, goodbye and how much.
11. Don't Let Your Guard Down
Wandering around the streets, squares and dizzying lanes of Marrakesh take some guts, and you'll want to have your wits about you at all times. It's not so much that people are out to get you (although you are a target for tourist scams just by showing up). It's more that the hustle and bustle of street life can be overwhelming to the uninitiated. Donkey carts, motorcycles, fellow-pedestrians, stray dogs, beckoning vendors, bedraggled beggars, free-range kids, pungent aromas and cacophonous noise can assault the senses. Even the most savvy world traveler can find themselves a little thrown off in the Marrakesh mayhem. It's important to schedule in some down time each day, maybe a mint tea pit stop, a chill-out back at the hotel, or treating yourself to a hammam cleanse.
12. Don't Let the Chaos Keep You from Exploring
Don't let these don'ts dissuade you from going. Despite all these warnings about the frenzy of the Red City, Marrakesh is a wondrously fascinating destination to embrace. It may be completely different from back home and a little unsettling at times, but it will open your mind and expand your horizons like no place else. Travelers must heed a few caveats when visiting unfamiliar places, but the soul-enriching benefits outweigh any negatives (even if you're takeaway is a greater appreciation of home). That's the beauty of cross-cultural experiences to exotic destinations like Marrakesh.