The island of Puerto Rico is a U.S. territory that draws travelers from around the globe with its scenic and cultural richness. Spanish conquistadors, swashbuckling pirates and the rum trade add to its historical appeal. If you're looking for a Caribbean vacation that is filled with postcard-worthy beaches, lush rainforests, colonial towns and a few piña coladas (a proud local concoction), don't overlook this island gem. Here are 12 sights to see in Puerto Rico, just to get you dreaming.
1. El Morro
The cliff-top fortress of El Morro is a must-visit historical site when in Puerto Rico. Construction on this military fort began in 1539, just a few decades after Columbus "discovered" the island and claimed it for Spain. Many tourists flock to El Morro to enjoy panoramic views and stunning photo-ops of the Atlantic Ocean. Visitors can stroll through the stone corridors, barracks, and tunnels and step back into another time. Don't miss the doodles on the dungeon walls.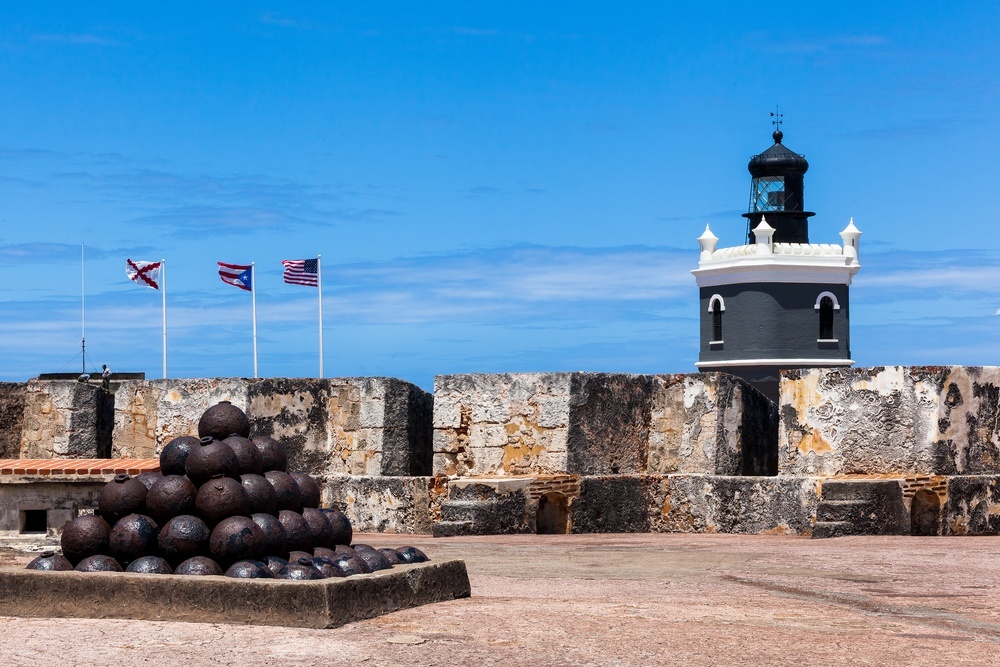 2. Vieques
If you're looking to bask on some breathtaking beaches, take an excursion to Isla de Vieques 8 miles off the main island. Vacationers come here to scuba and snorkel or simply to soak in the sunshine. It was formerly US Navy land but today is a wildlife refuge. Vieques is a magnet for ecotourists who prefer a laid-back, low-key, relatively undeveloped escape. Don't miss the luminescent waters of Mosquito Bay.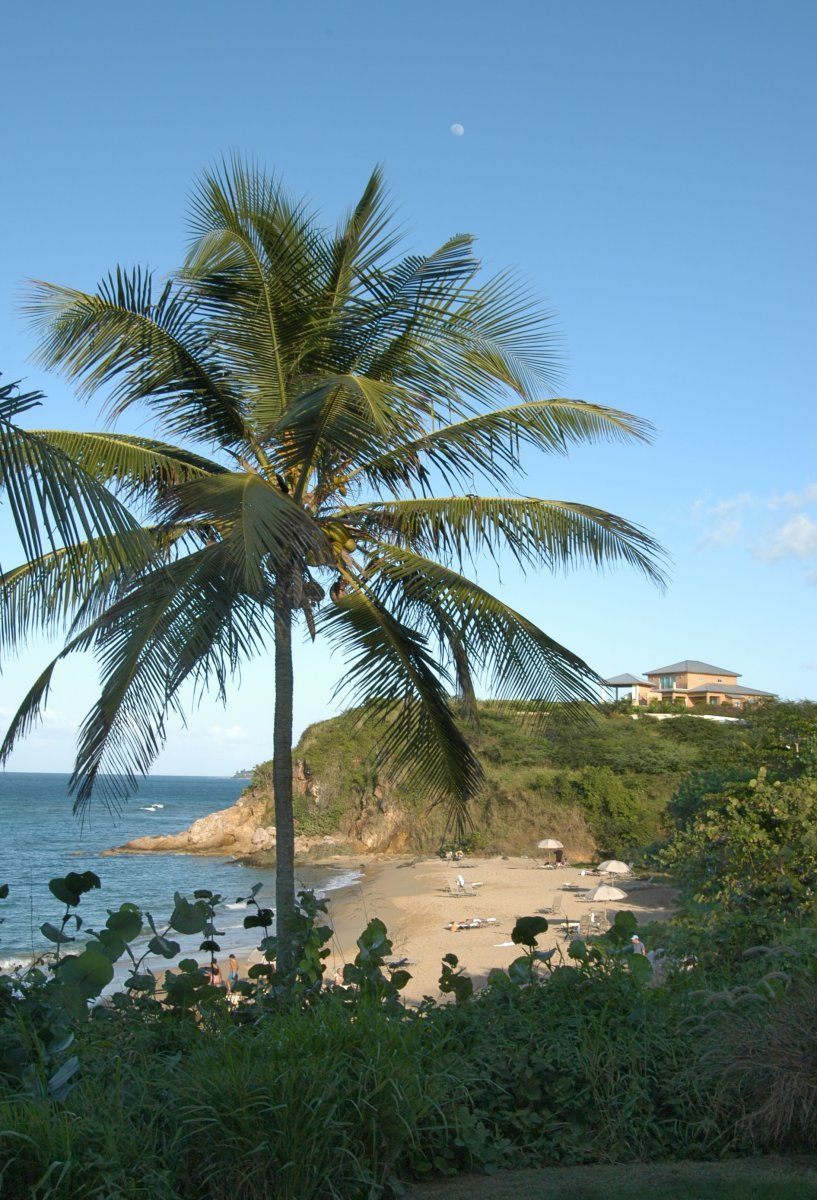 3. Old San Juan
The colonial center of Puerto Rico's enchanting capital is brimming with historic architecture, museums, restaurants and nightlife. No visit to the island is complete without an exploration of this charming quarter. The cobblestone streets are lined with colorful homes with decorative wrought iron terraces. Shady plazas are flanked by open-air cafes and craft shops. You'll find the tomb of Ponce de León at the glorious Cathedral of San Juan Bautista. As a hub for the island's tourism, Old San Juan is the perfect place to base your Puerto Rico visit.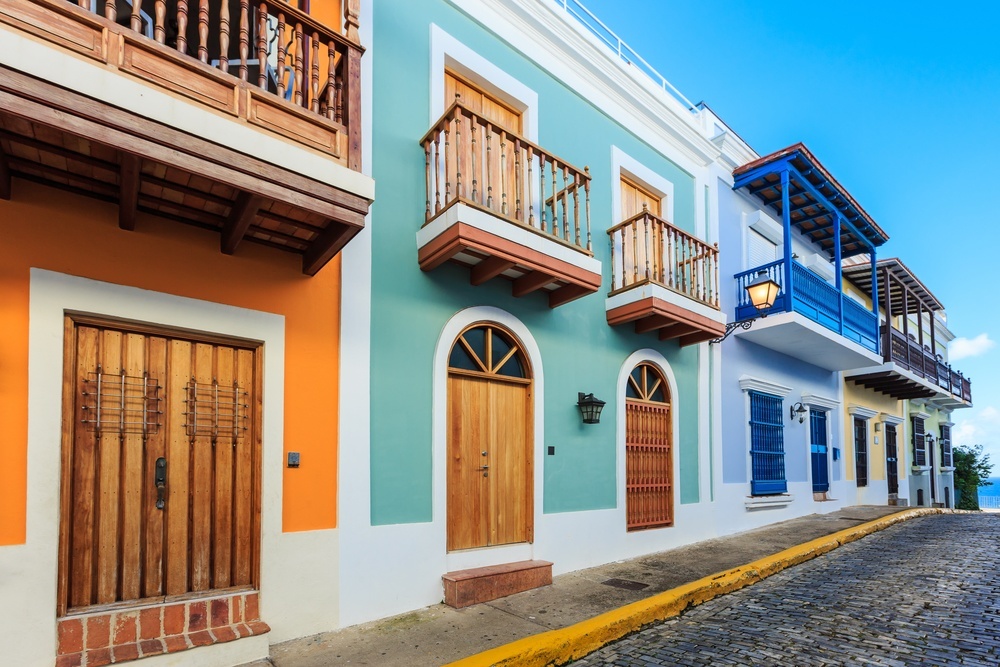 4. Castillo de San Cristobal
Castillo de San Cristobal is a remarkable fortress that was constructed to protect San Juan from land attacks, while its partner in defense, El Morro, kept watch over the sea. It is largest Spanish fort built in the New World. The first Spanish shot of the Spanish-American War fired from here. While El Morro is considered the more scenic of the two, this landmark is still one of the worthy sights to see in Puerto Rico, especially for its dramatic views over San Juan.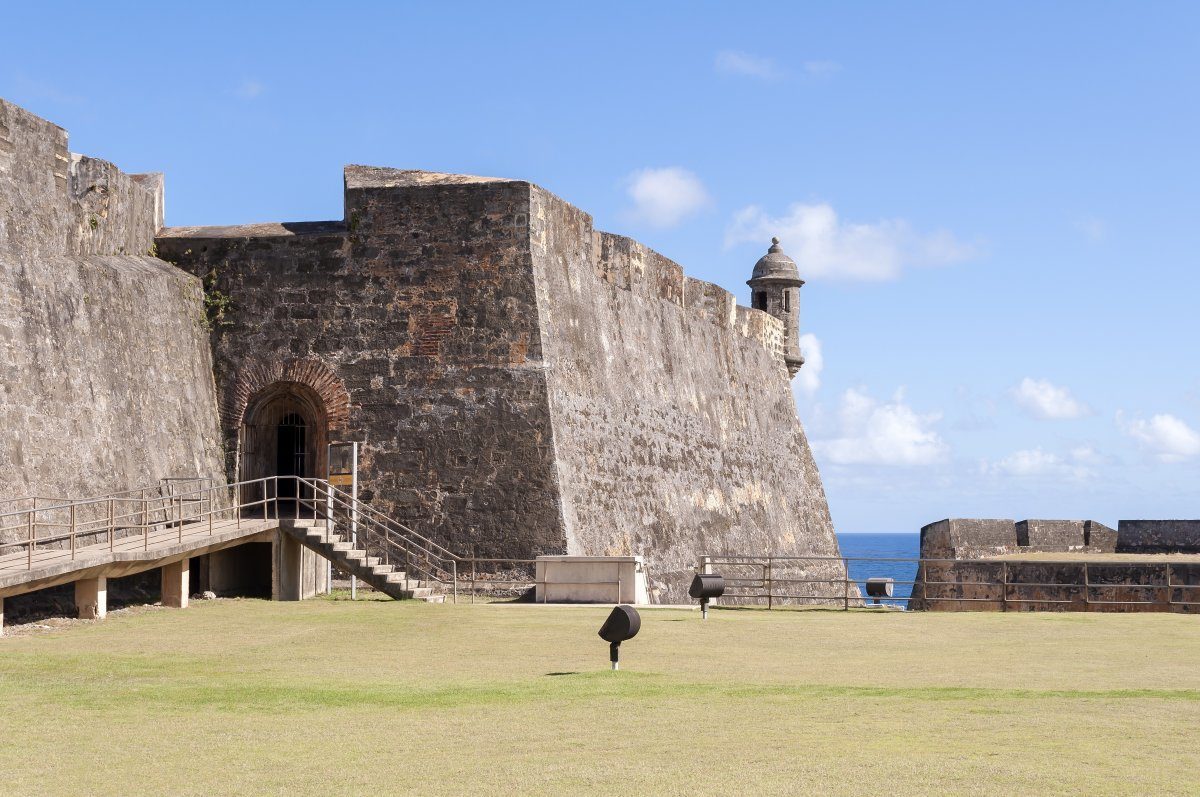 5. El Yunque National Forest
Enchanting El Yunque National Forest is the only tropical rain forest within U.S. jurisdiction. This verdant wonderland attracts nature-loving visitors with its wealth of flora and fauna. If you're in search of an outdoor adventure on your visit to Puerto Rico, come here to explore the mountainous jungle's beautiful waterfalls, crags, rivers and amazing dwarf forest. You can also spot rare birds, frogs and Taíno petroglyphs here. Various trails and paved paths offer a range of hiking excursions for all ability levels, and observation points provide scenic rest stops. Located less than an hour east of San Juan, this region makes a fun day trip or even an overnight camping trip (permit required).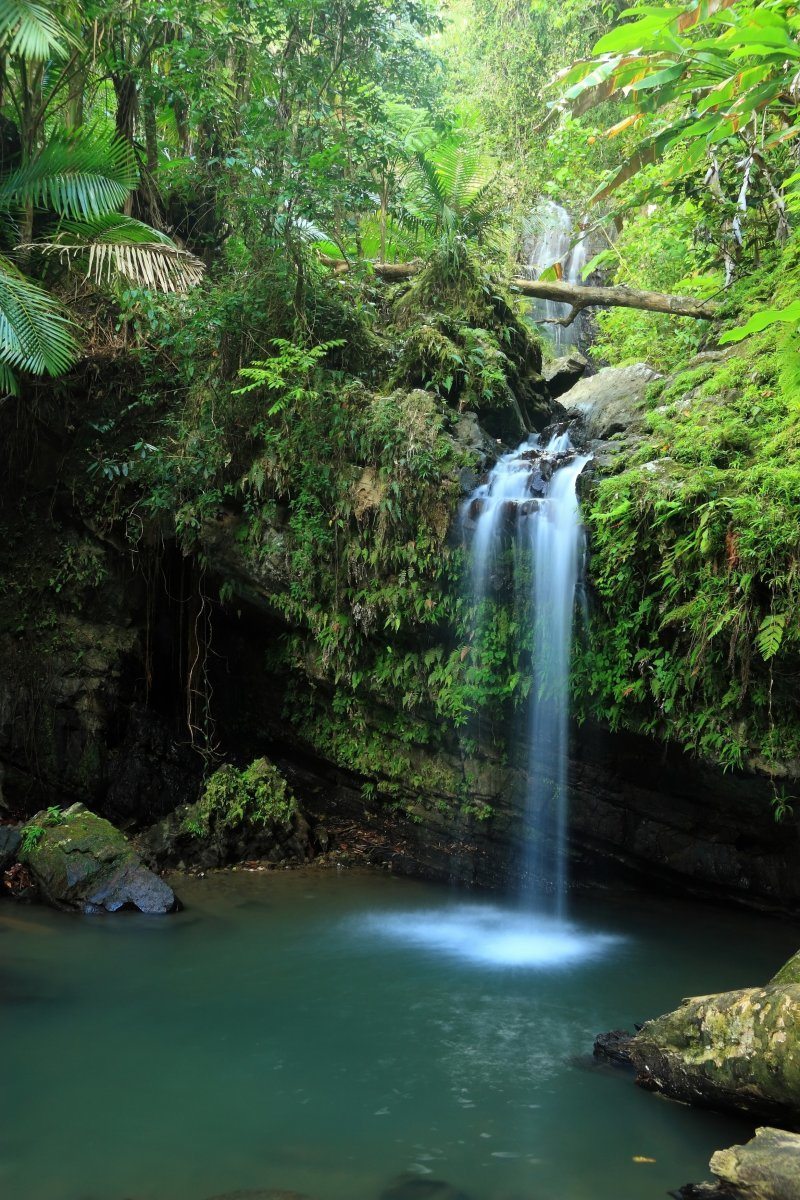 6. Flamenco Beach
Located on the small island of Culebra, Flamenco Beach is revered for its exquisite beauty and tempting waters. Many visitors to Puerto Rico will charter a vessel to sail the twenty miles to this island paradise. There are some amenities there, so you can grab a bite or a drink and make a day of it. There are a few vacation villas, hotels and a campground nearby if you want to linger longer. The horse-shoe white sand beach is often considered to be the most beautiful in all of Puerto Rico, if not the world.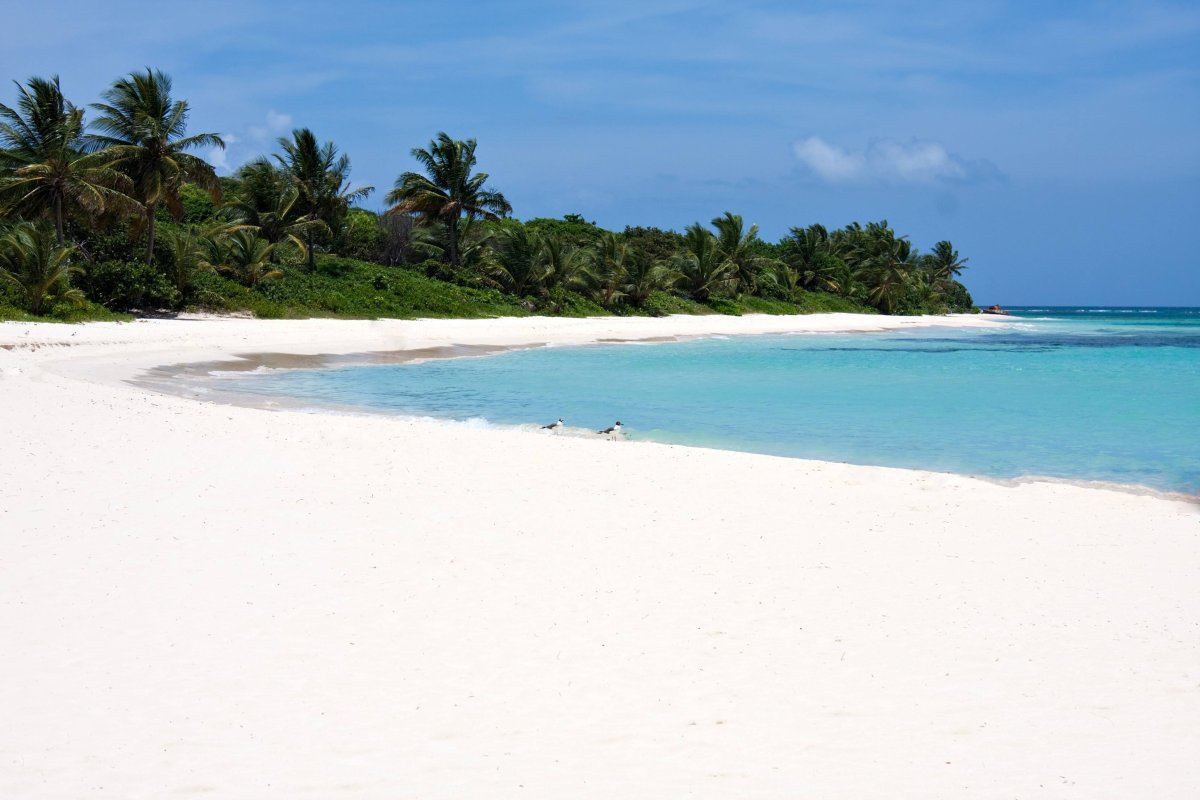 7. Camuy River Cave Park
Camuy River Cave Park is a scenic subterranean site on Puerto Rico's northwestern coast. The cave park is filled with stalagmites, stalactites and incredible natural architecture. Visitors can boat along the Camuy River, the third-largest subterranean river on the planet, to tour the caves' interior attractions. Although it may seem like an out-of-the-way destination, it's well worth the trek.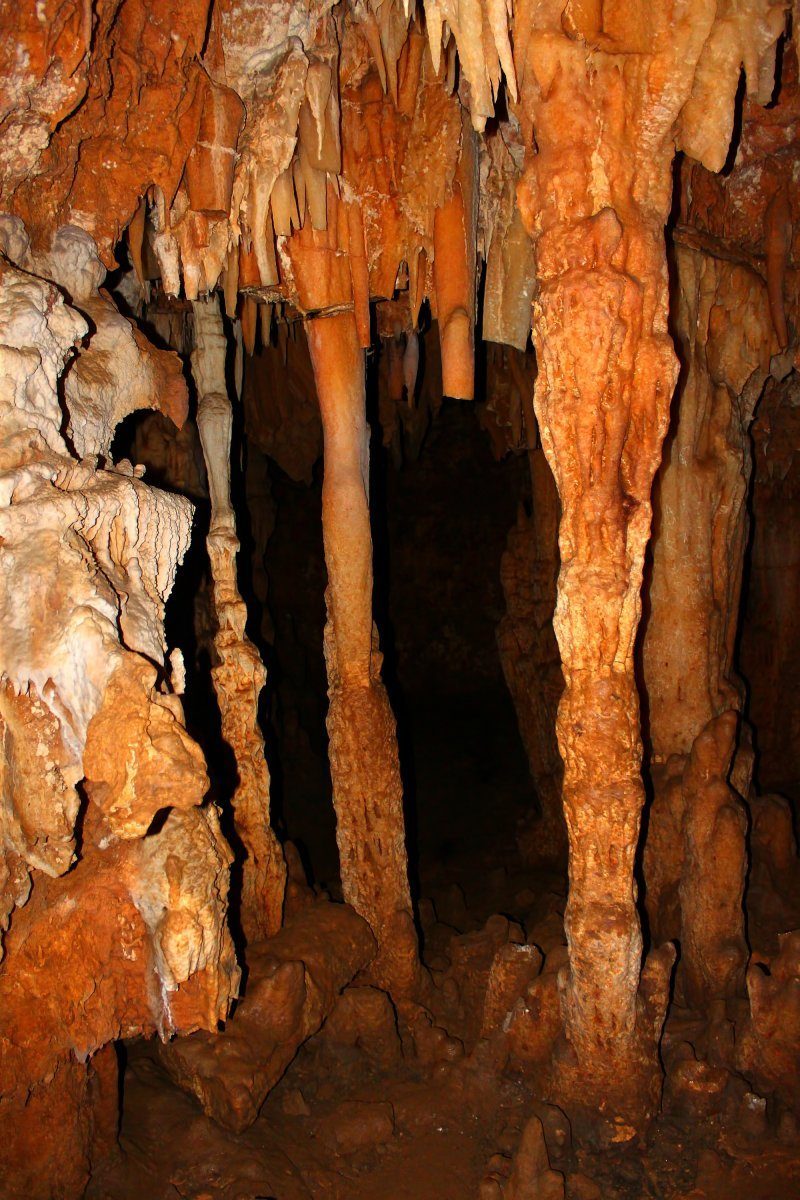 8. Isla Palominos
When planning your Puerto Rico vacation, make sure you include a visit to Isla Palominos. It's a private island an 8 minute ferry ride away, but the El Conquistador resort there welcomes day visitors. This stunning island off the east coast attracts those who live to scuba and kayak. Horseback riding along the beach is another popular pastime. You can also charter a glass-bottomed boat to enjoy the crystalline beauty of the sea here.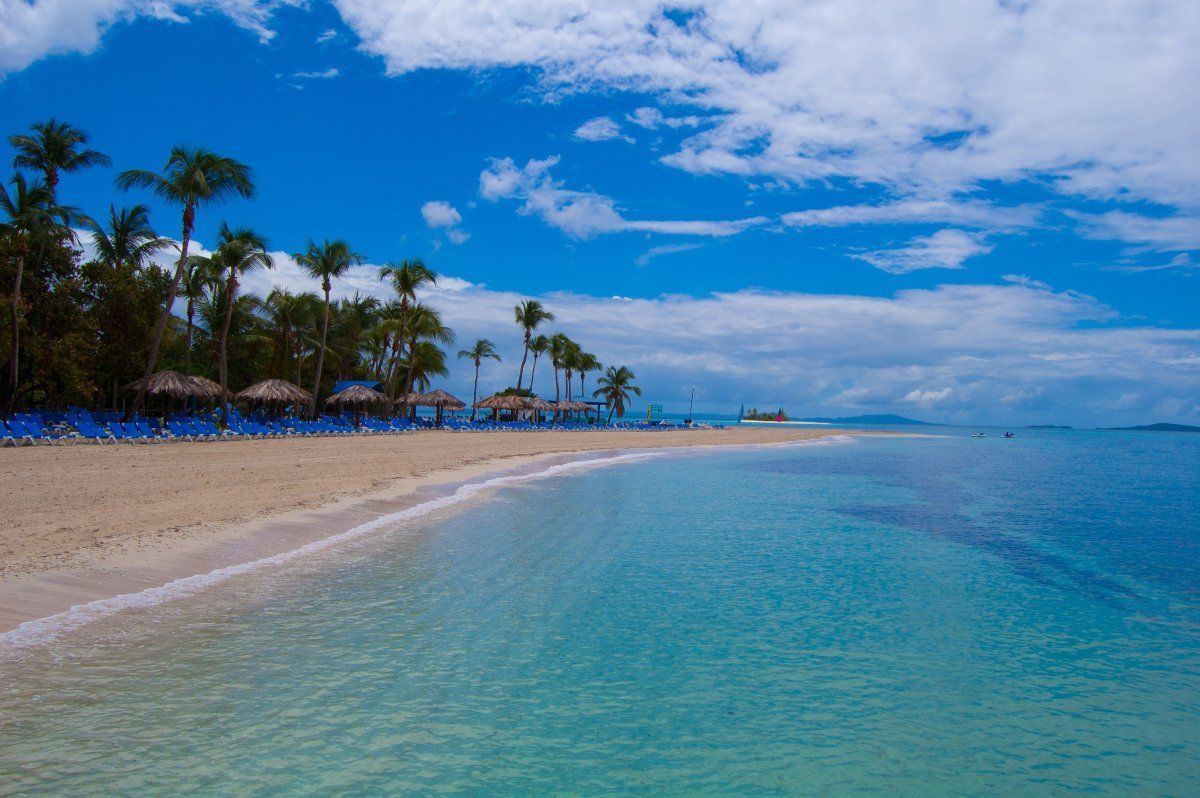 9. Arecibo Observatory
As the world's largest radio telescope, the Arecibo Observatory is another one of the fascinating sights to see in Puerto Rico. You don't have to be an astronomy buff to enjoy this place. The visitors center does a good job of explaining some of its scientific achievements, including attempts to communicate with possible extraterrestrial life. Many visitors enjoy the trek up to the observatory, though it isn't the easiest of hikes.
10. Museo de Arte de Ponce
As one of the largest art museums in the Caribbean, Museo de Arte de Ponce is a must-visit attraction for art lovers. Located in the city of Ponce on the island's southern coast, this art museum contains fourteen galleries and a world-famous collection of Pre-Raphaelite art. Both European and Latin American artists are well represented.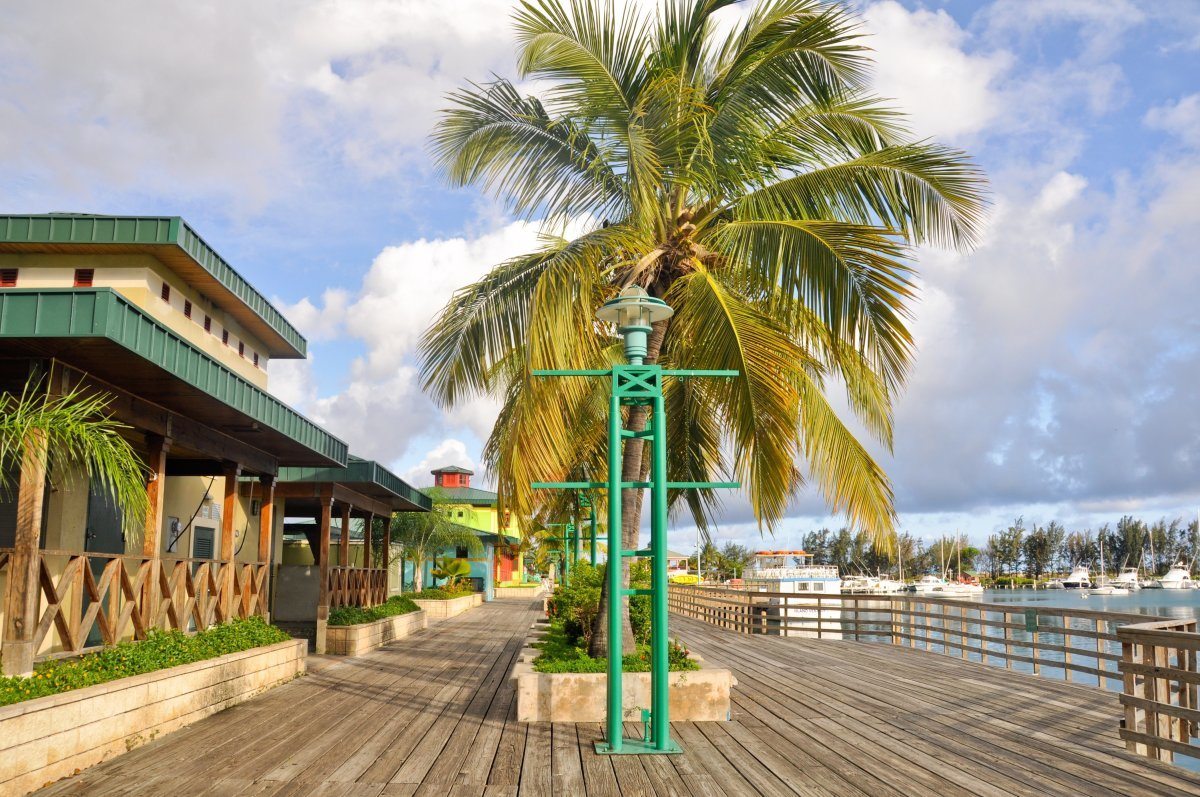 11. Luquillo Beach
If you tire of the San Juan beaches of Condado or Isla Verde, it's worth a 30 minute drive to Luquillo. As one of the more popular beaches in Puerto Rico, you won't have the place to yourself, but you will be embraced by a stretch of white sand and turquoise waters, The beach is protected by a fringe reef so visitors can enjoy a swim in the calm sea. With its backdrop of tropical forest, this inviting setting makes a good stop before or after a trip to El Yunque.
12. Bioluminescent Bay
One of the most stellar sights to see in Puerto Rico is the bioluminescent waters found in a few special lagoons in Fajardo, Vieques and Lajas. Special plankton here produce an emerald green glow when stirred, so if you swim or kayak around at night, it's like an enchanting fairyland of starry sparks. These "Bio Bays" are ecologically sensitive, and so excursions are becoming more and more regulated. If you get the chance to experience this rare phenomenon when in Puerto Rico, don't miss it.